AFTER THE STAR OF THE KINGS

A 1986 poem by Andrei Dorian Gheorghe
Photographs (1. Near the Jordan River; 2. In Nazareth) taken in 2000
by Emmanuel Schwalb (Israel) and Valentin Grigore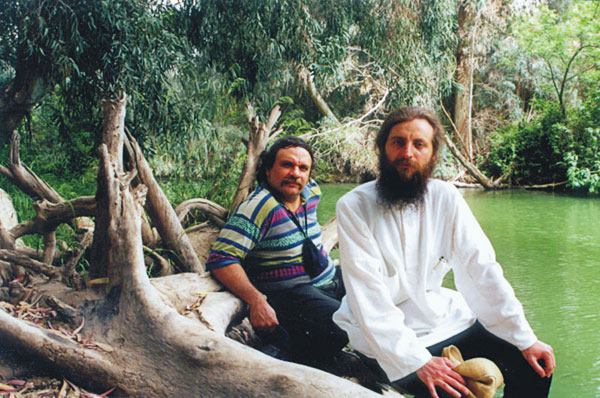 The Jordan River
is worried about
what should be done.


Solidary stars
are crying for
the brightest one.


The Golgotha Mountain
is waiting for strange events,
close to a rough sea.


The Cross
is thrashing about
in a predestined tree.


The wind
is inspecting the place for betrayal,
provoking a pall.


At the Nazareth kindergarten,
Jesus is punished
to watch a thick wall.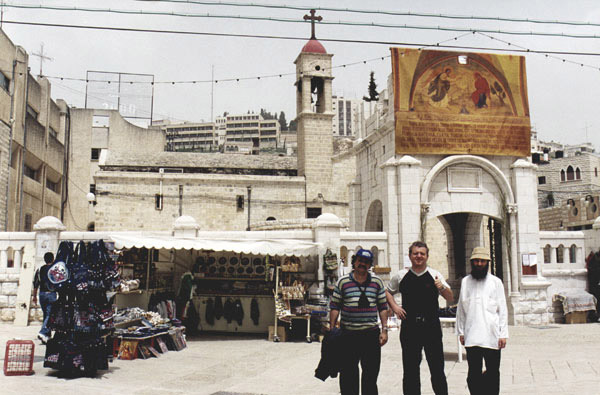 Fluviul Iordan
geme,
cuprins de ingrijorare.


Solidare stele
o plang pe
cea mai stralucitoare.


Muntele Golgota
isi asteapta
intamplarile ciudate.


Intr-un copac
predestinat,
Crucea se zbate.


Vantul inspecteaza
locul propice tradarii
prin adieri incete.


La gradinita de copii din Nazareth,
Iisus este pus sa stea
cu fata la perete.
---
Design: Gabriel Ivanescu
© 2007 SARM
(Romanian Society for Meteors and Astronomy)