ANNULAR SOLAR ECLIPSE 2010
OVER THE INDIAN OCEAN
-text by Dimitrie Olenici-
*
My Dears:
You know I am a Foucault penduloman.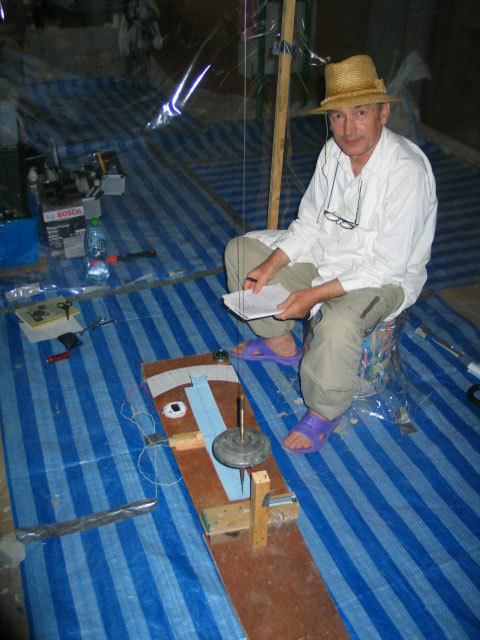 In January 2010 I was with my radioastronomer fellow
Cezar Lesanu (from Suceava Planetarium)
to see and "measure" an annular eclipse in Maldives,
in the Indian Ocean.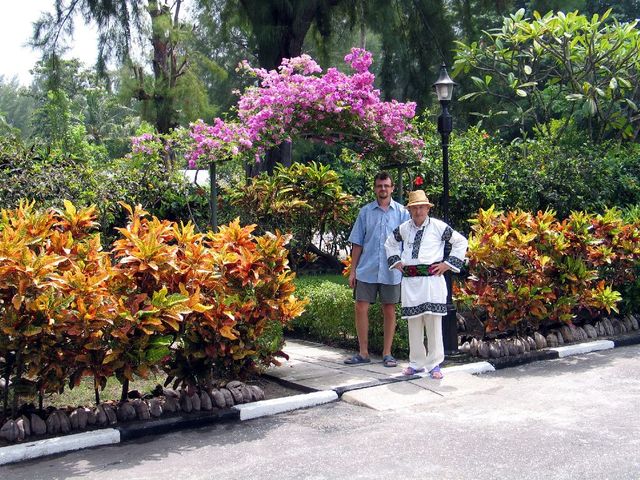 In fact, we were there an entire international team of pendulomen:
Edward Oberg (Australia), Hector Munera (Colombia),
Rene Verreault (Canada), Dimitrie Olenici (Romania),
Thomas Goodey (U.K.), Cezar Lesanu (Romania)
and Maxime Verreault (Canada),
who decided to continue their experiments for evidencing
possible gravitational anomalies which appear during the line up
of the three heavenly bodies:
Earth, Sun, and Moon.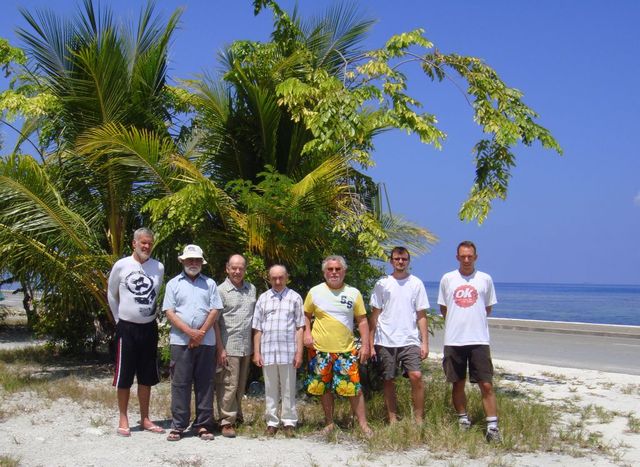 It was a fine occasion for thousands of tourists and astronomers
to assault the Maldives
and to observe in 2010 January 15th
the longest (11 minutes and 8 seconds) solar eclipse
until 3043 December 23rd.
And every evening our team pendulated into scientific debates…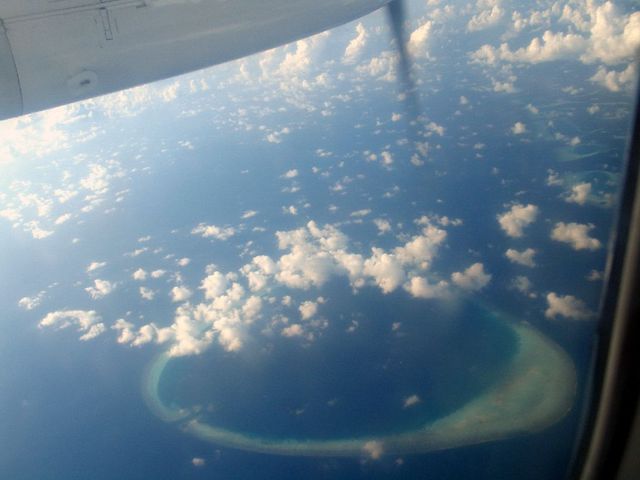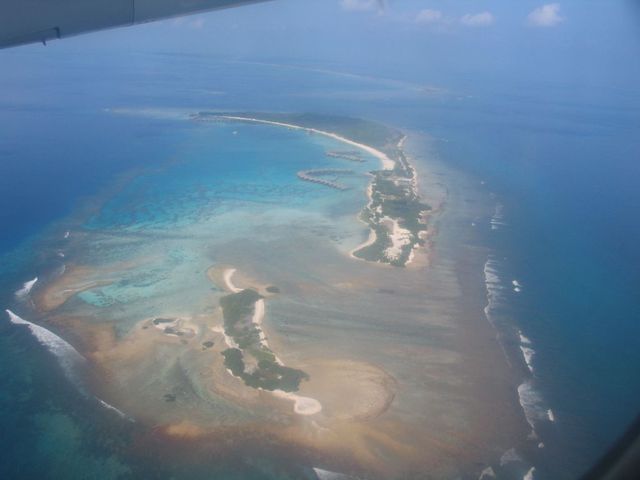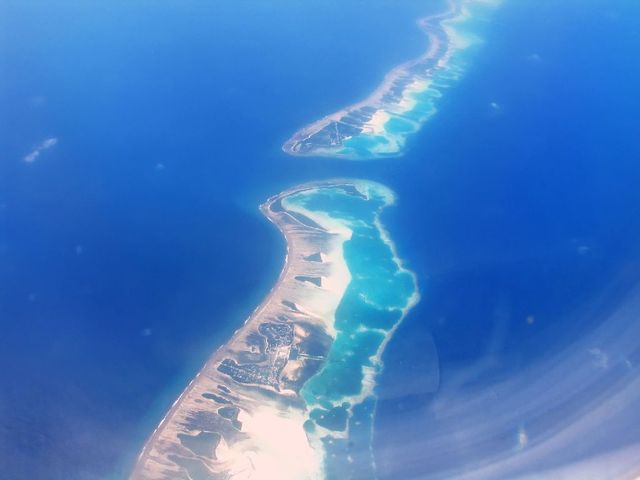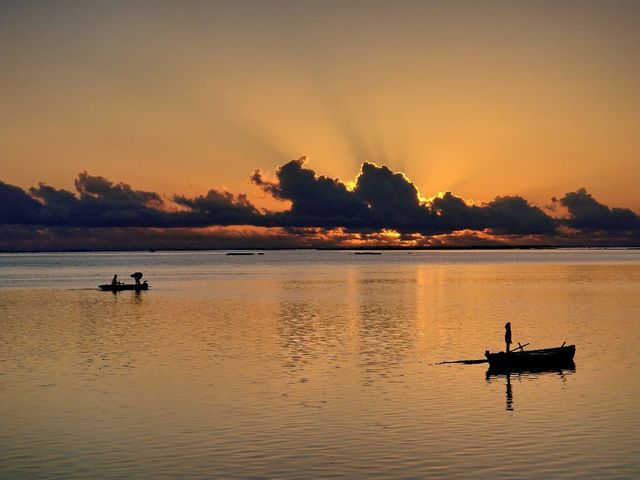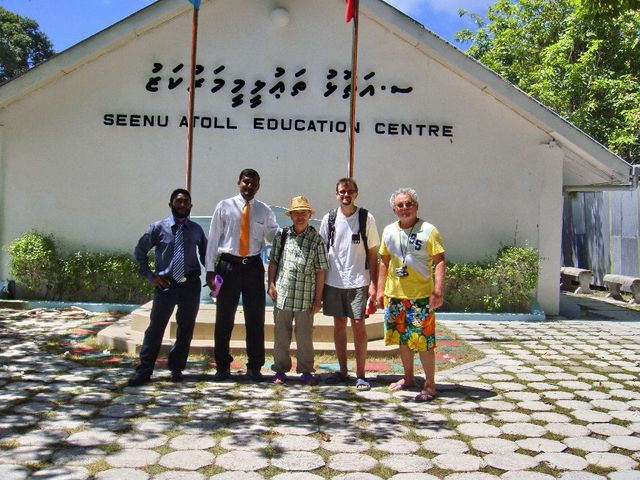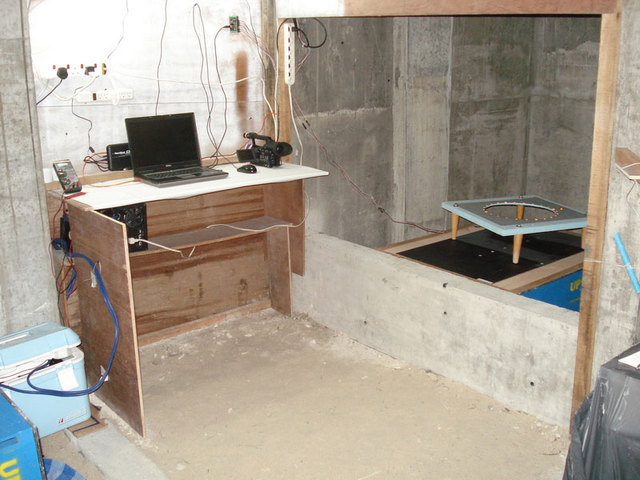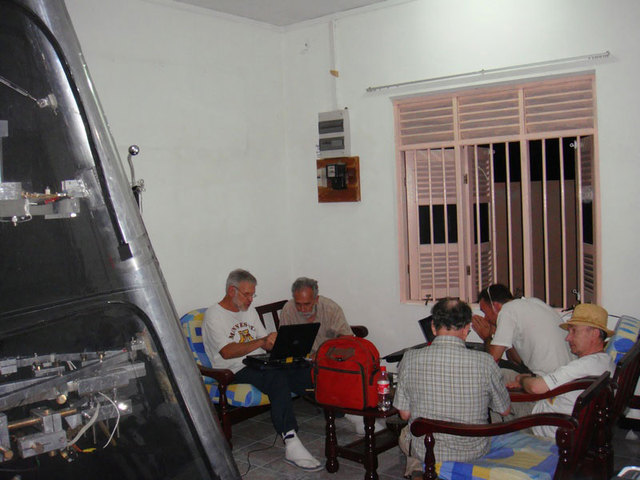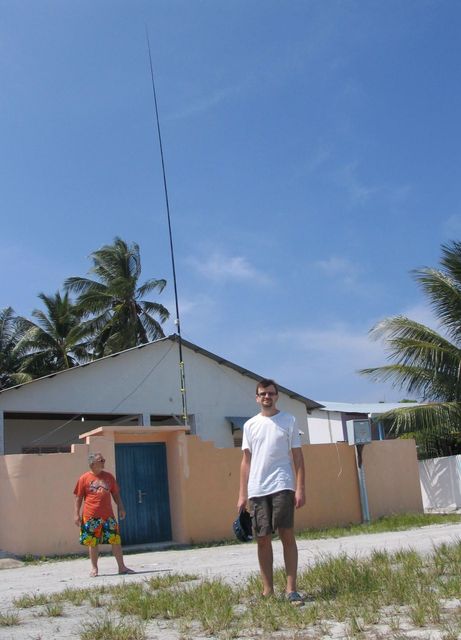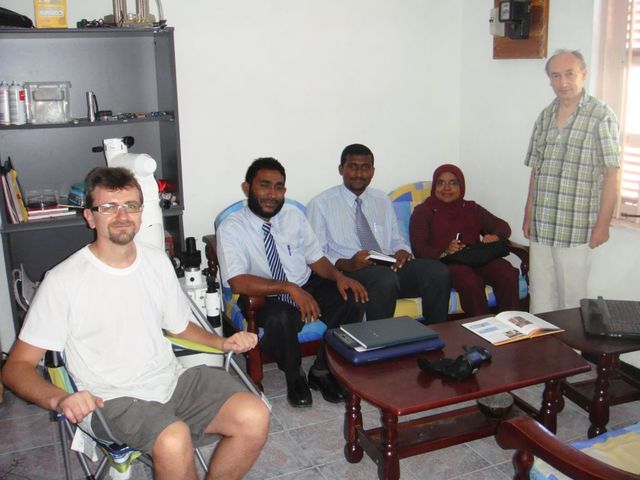 Our observational option contained two pendulums,
one in Male (4 degrees north from the equator)
and one in Addu Gan (40 minutes south from the equator)
to see if there are differences between our measurements,
because it is known that the oscillation plane of Foucault Pendulum
rotates to the right in the northern hemisphere
and to the left in the southern hemisphere.
And our expectations were confirmed.
Certainly,
all the pendulums presented changes of comportment during the eclipse…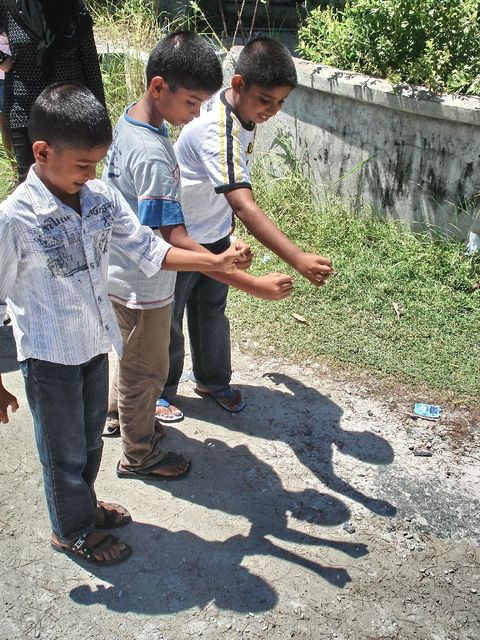 Children measure the annular eclipse
Photo: Maxime Verreault (Canada)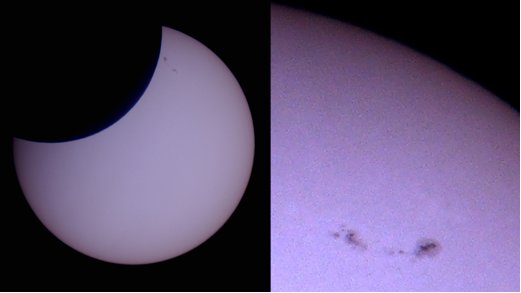 Sunspots during the annular eclipse
Photo: Thomas Goodey (U.K.) and Dimitrie Olenici (Romania)


Annular eclipse over Maldives
Photo: Ali Nishan (Maldives)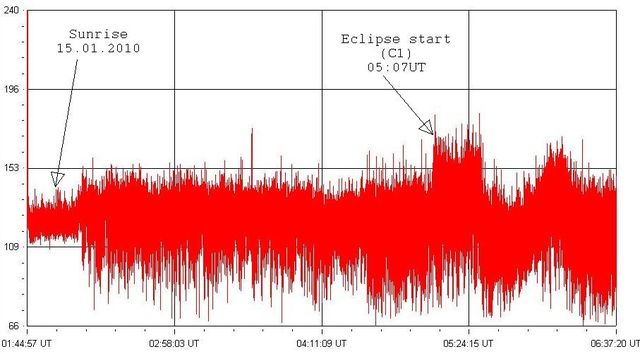 Radioeclipse
Image by Cezar Lesanu (Romania)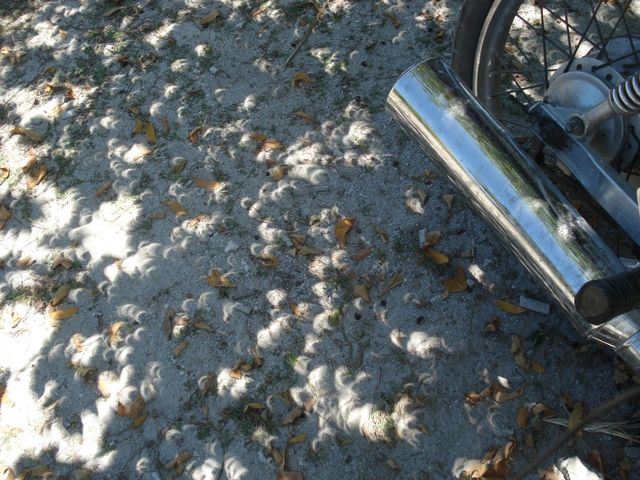 Eclipse's Leaves
Photo: Maxime Verreault (Canada)

After that we organized 3 observational evenings in Hithadhoo
(plus Cezar Lesanu's radioastronomy demonstrations
and my exhibition with Romanian old solar motifs)
with the participation of over 500 children and parents from 7 schools,
who watched for the first time in their life
the Moon's relief,
and Jupiter with galilean satellites…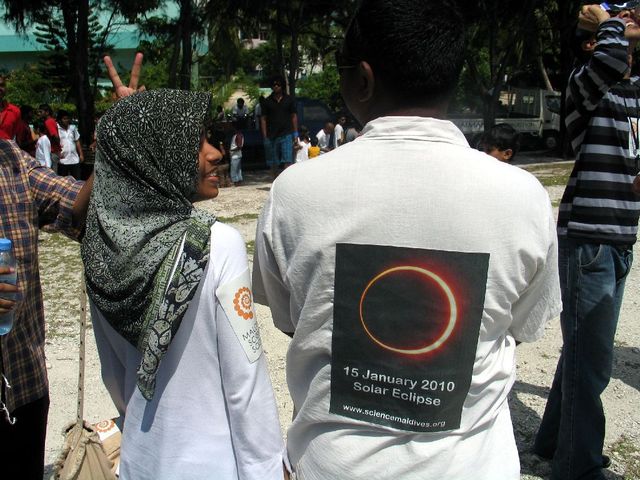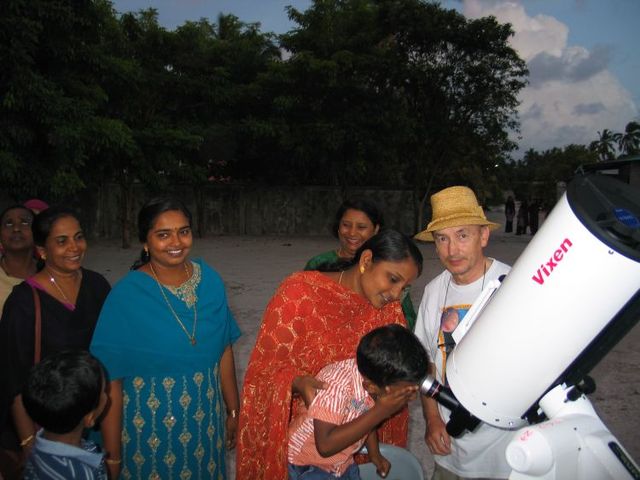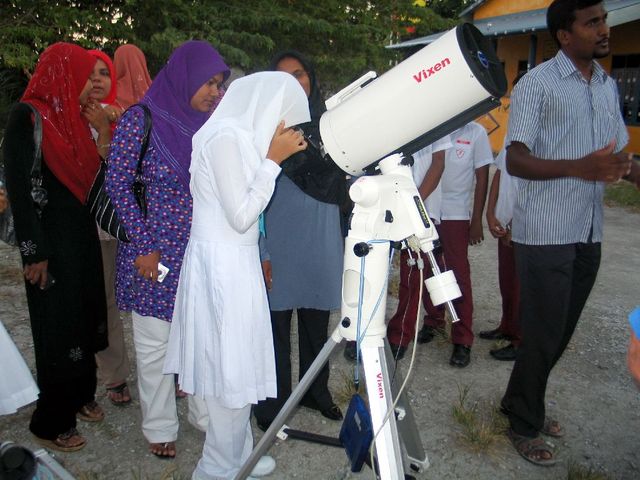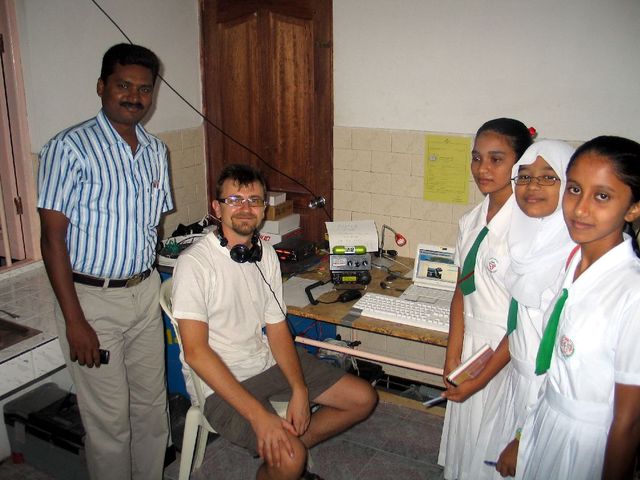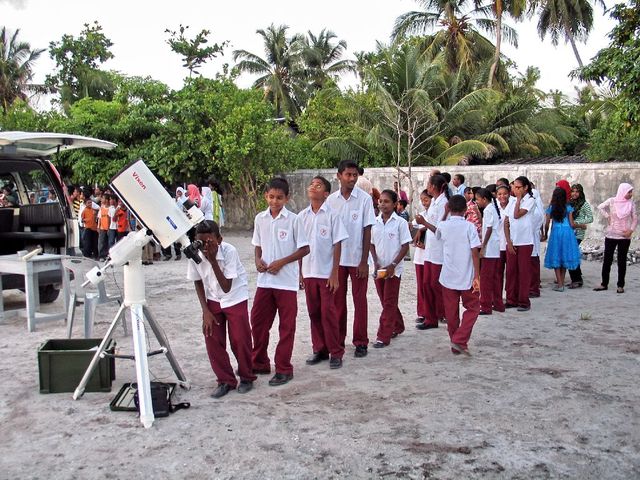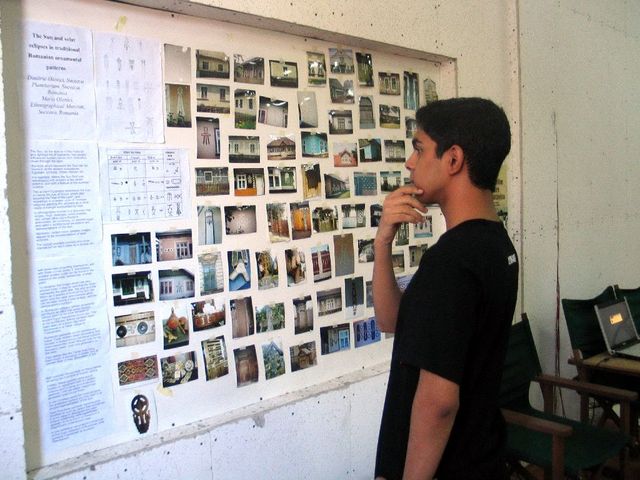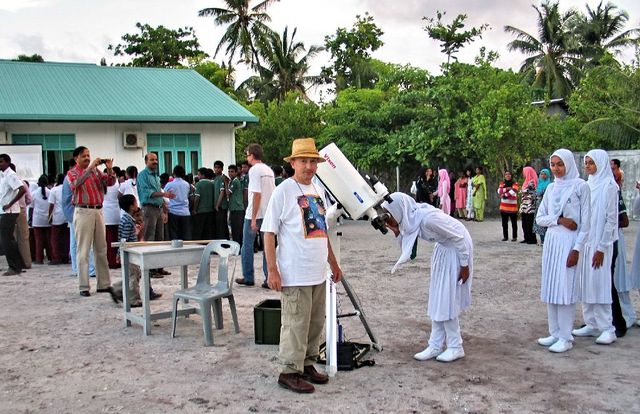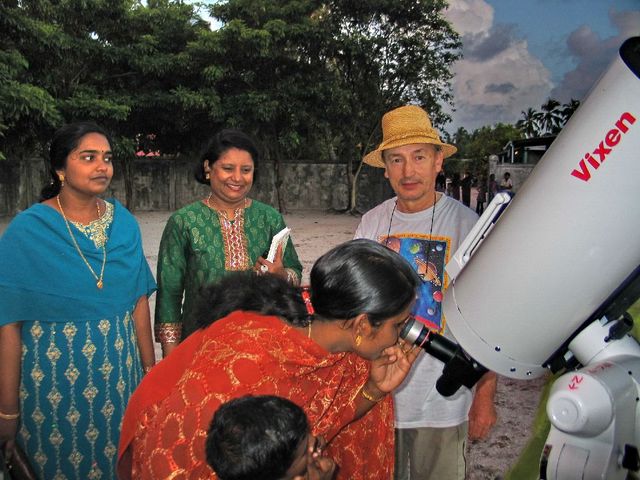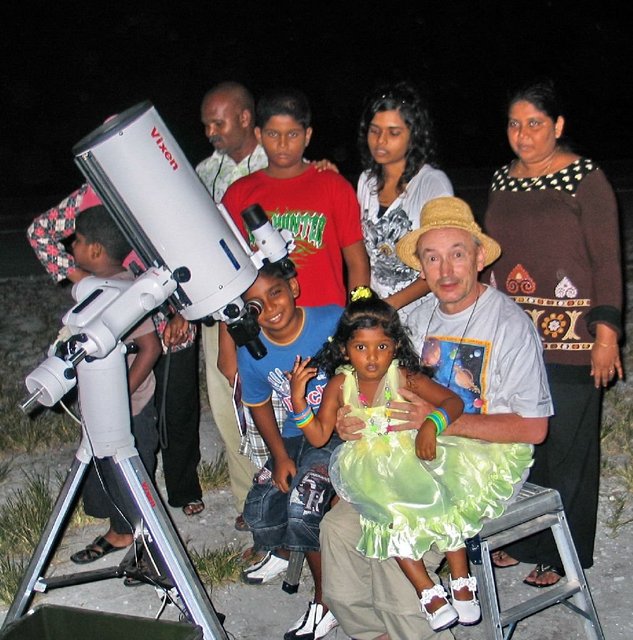 Do you know that joke,
with an astronaut who cannot come back home
because of a technical problem of his space ship?
After a while he said:
"Now I am living by gravitating
around the Earth!"
I can also say about myself:
"I am living by pendulating
around eclipses…"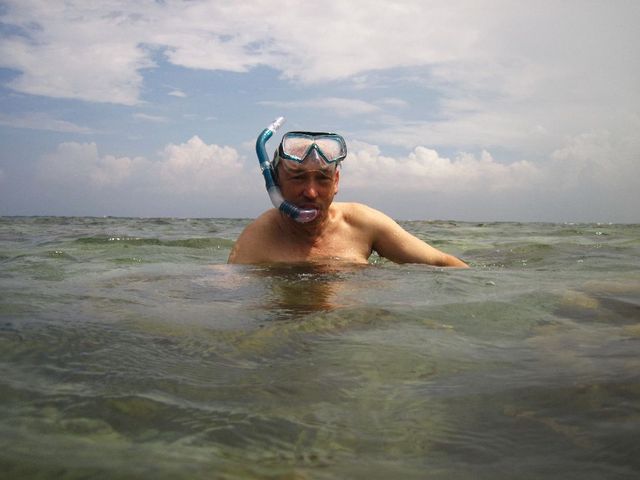 *
Photos: Dimitrie Olenici, Cezar Lesanu
and other Foucault Pendulum 2010 expedition participants
English translation from the Romanian:
Andrei Dorian Gheorghe
Design:
Florin Stancu
© 2010 SARM
(Romanian Society for Meteors and Astronomy)