VARIABLE SKY OVER
BUCHAREST ASTROFEST 2018
Text and photos Andrei Dorian Gheorghe
Special guest astrophotographer Valentin Grigore
Design Florin Alexandru Stancu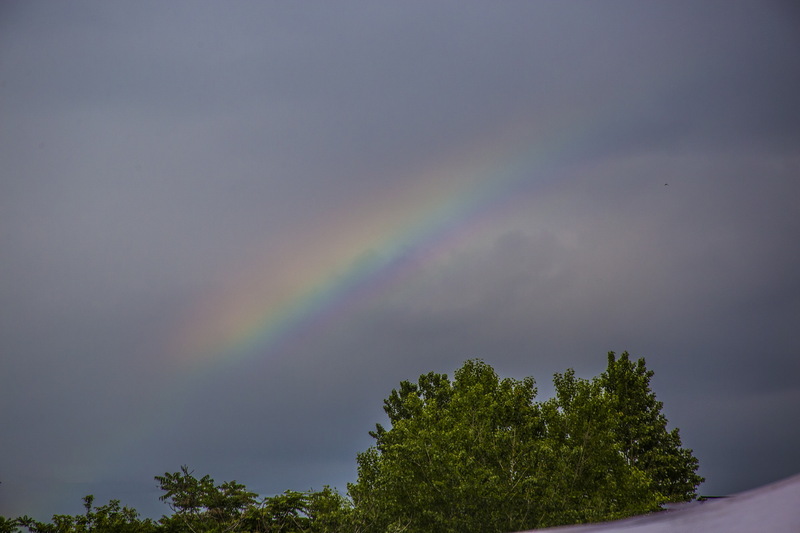 The new table in town
Was a rainbow.

Some ones were happy
Because they saw,
Other ones were quiet
Because they refused to know.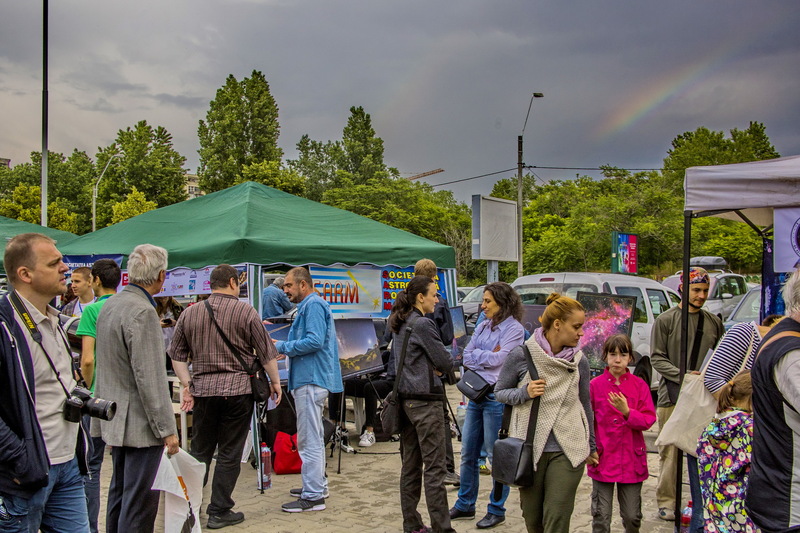 After Valentin Grigore caught a rainbow
at the 4th edition of the Bucharest Astrofest
(organized by the magazine "Stiinta si Tehnica" at the National Library)
in 2018 May 19,
I also appeared at the event,
ready to enjoy the stands of the participating associations
and to meet old friends.
And I gladly caught, in the same picture,
two symbols of astronomy in Romania:
the president of the Romanian Society for Meteors and Astronomy (SARM),
Valentin Grigore,
and the most active Romanian "eclipse-man",
Catalin Beldea
(the organizational soul of the Bucharest Astrofest).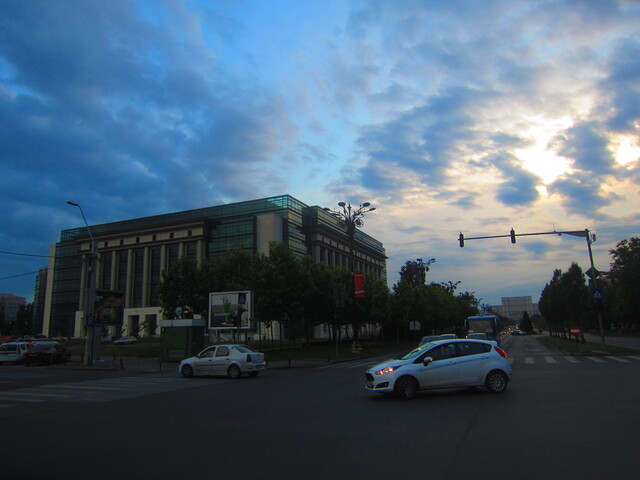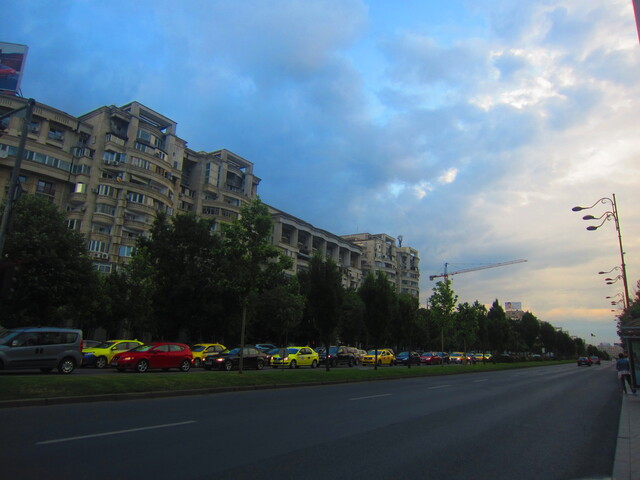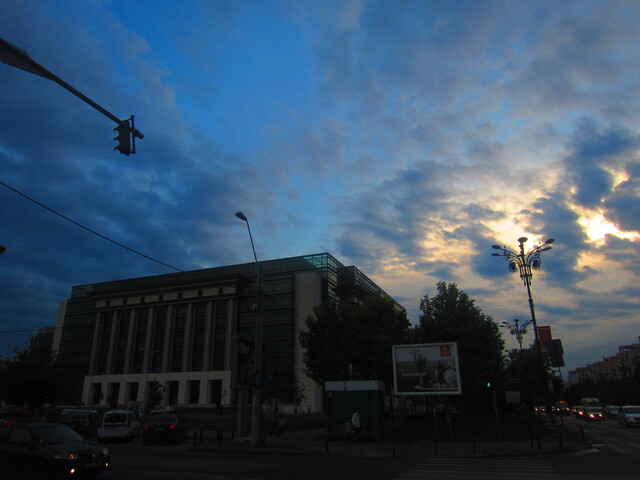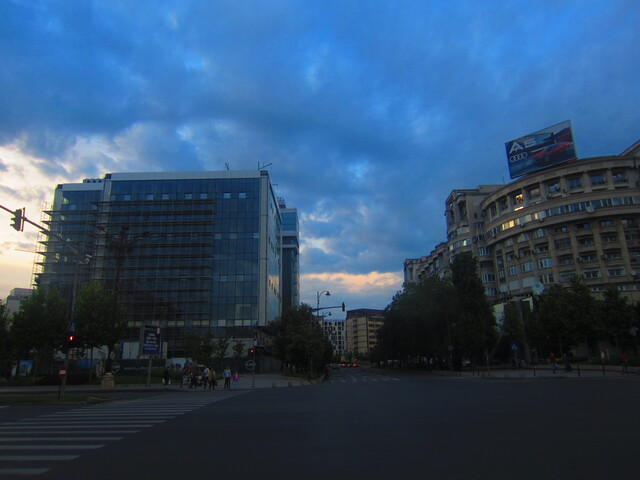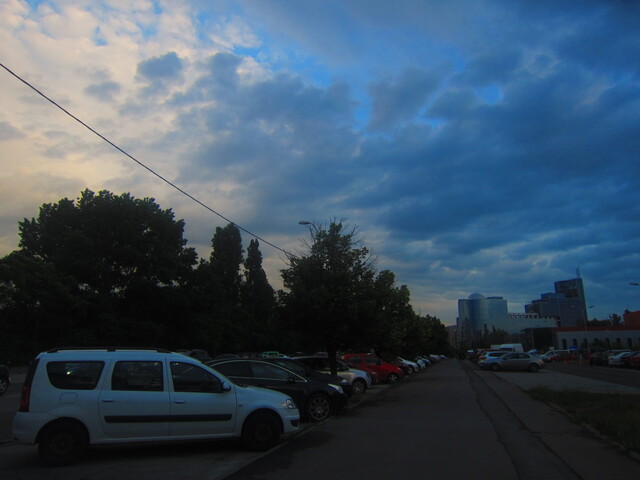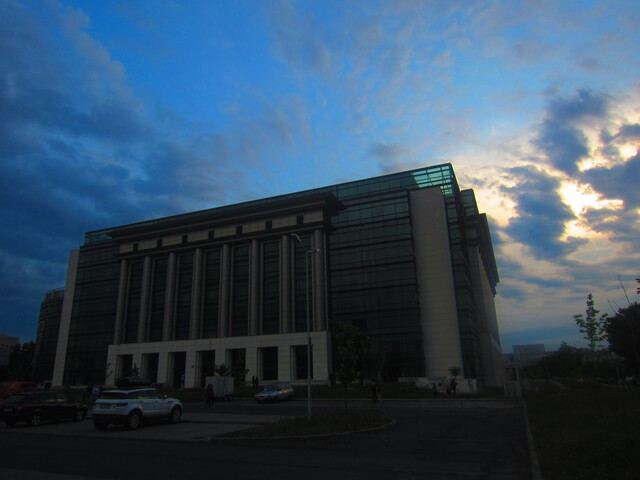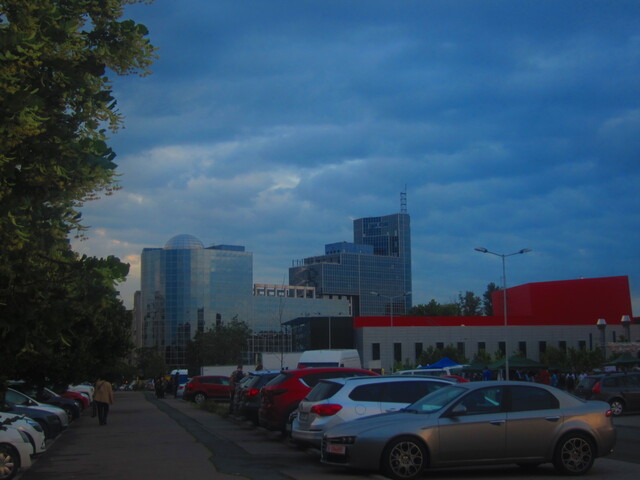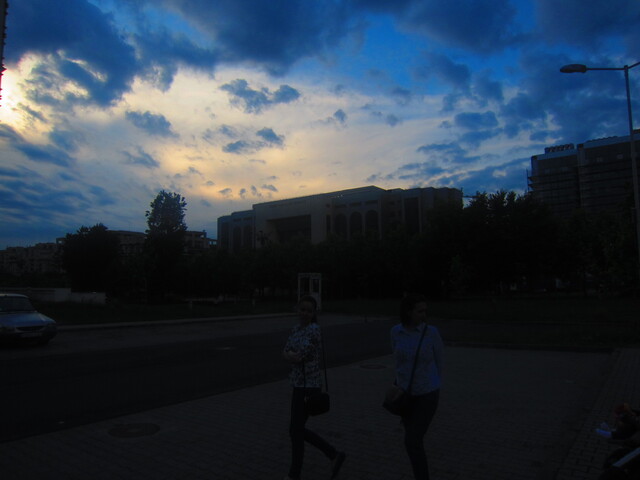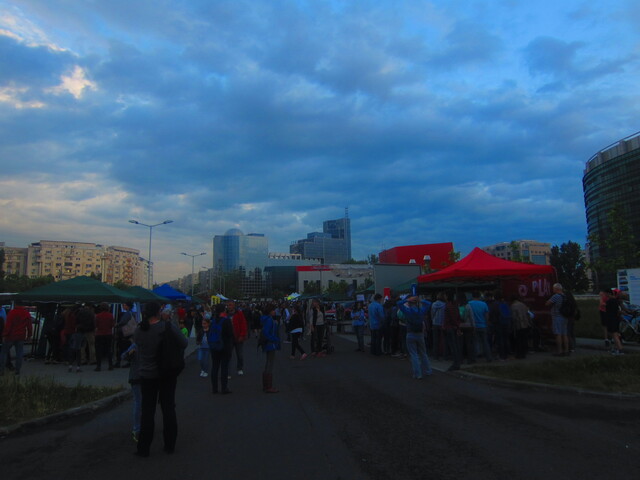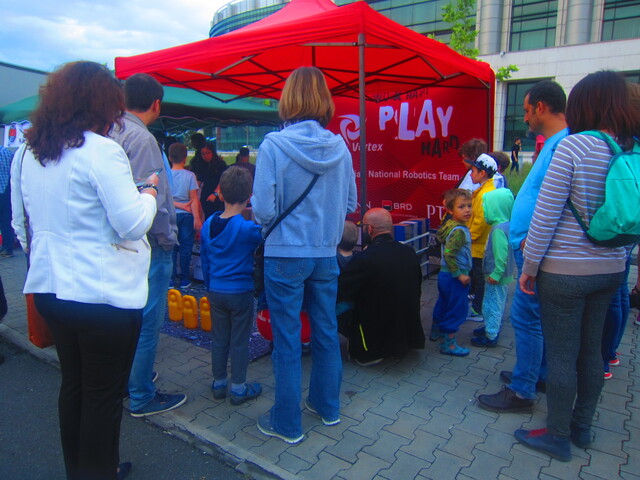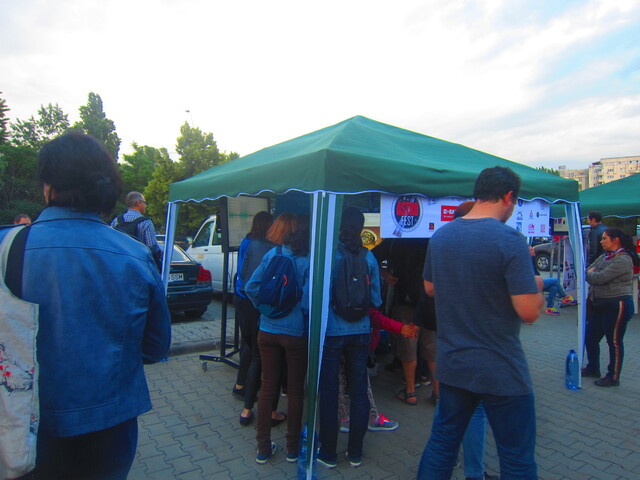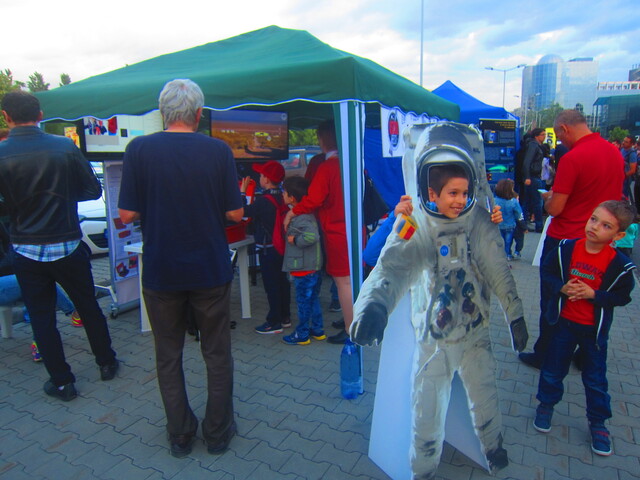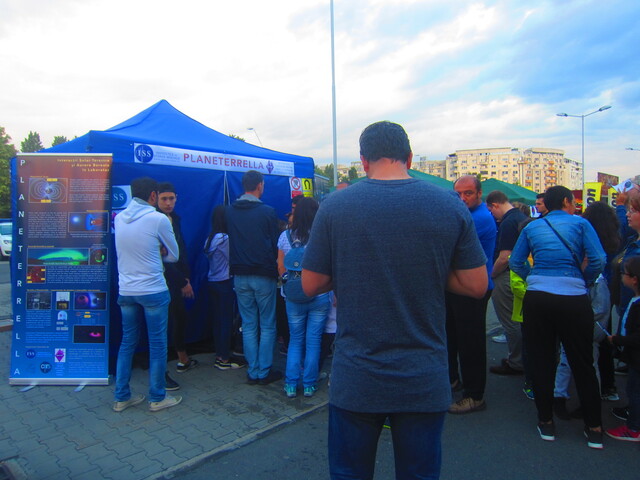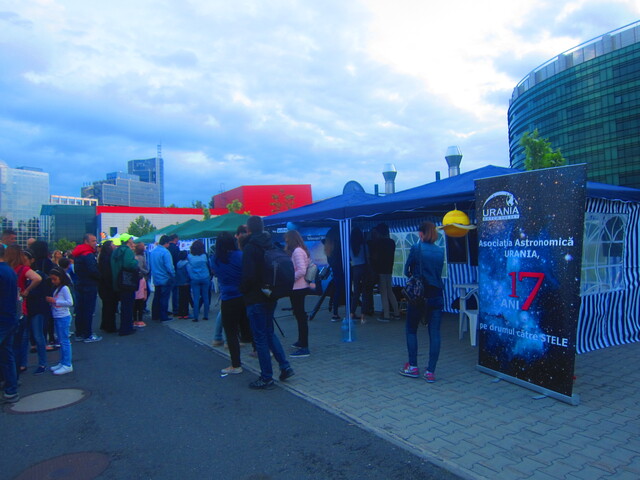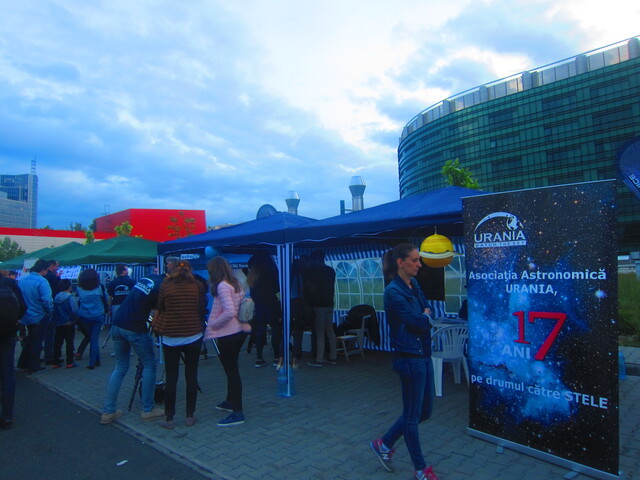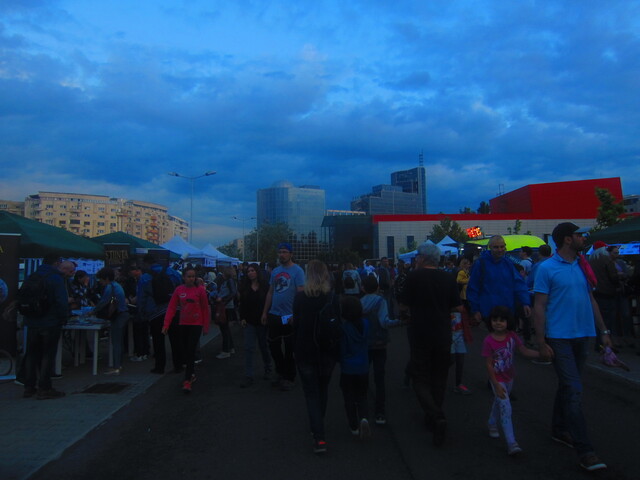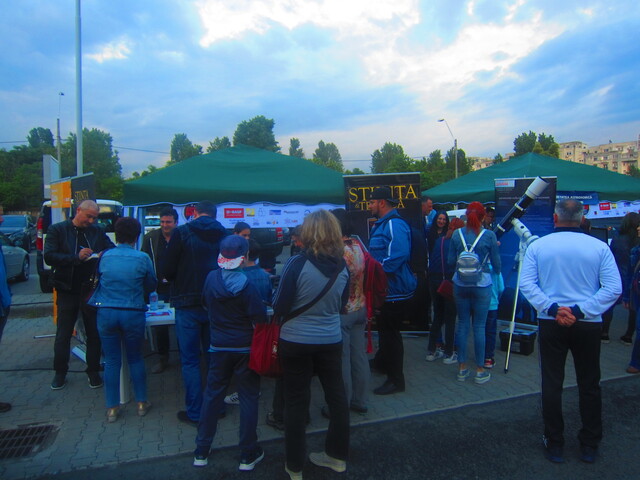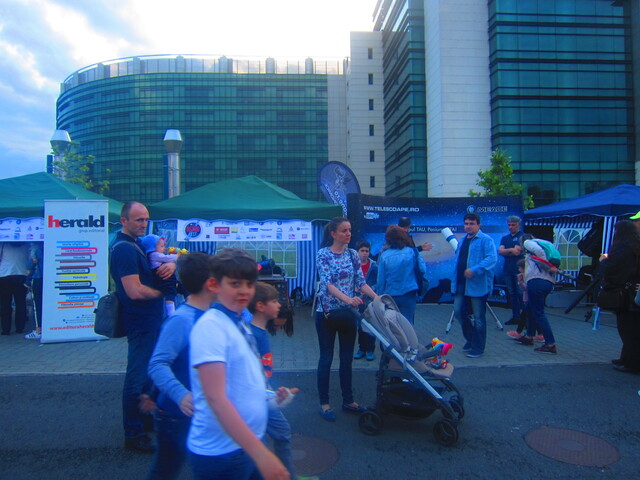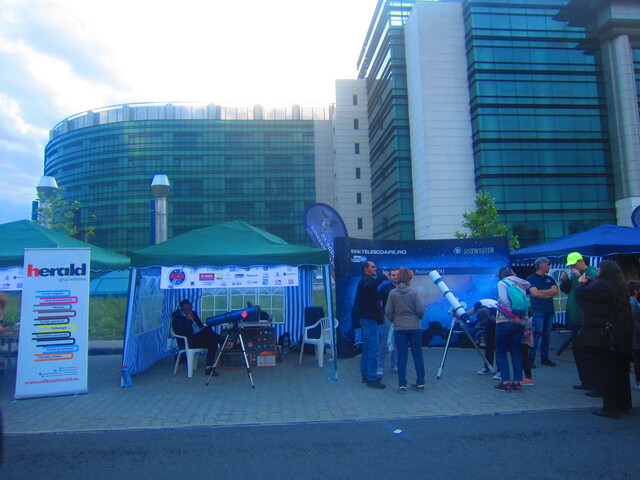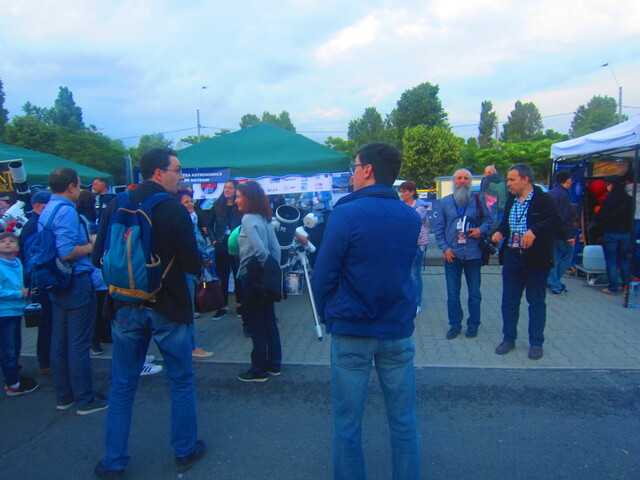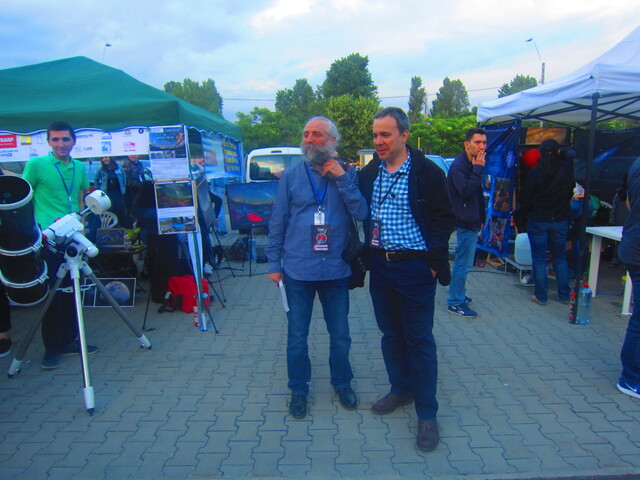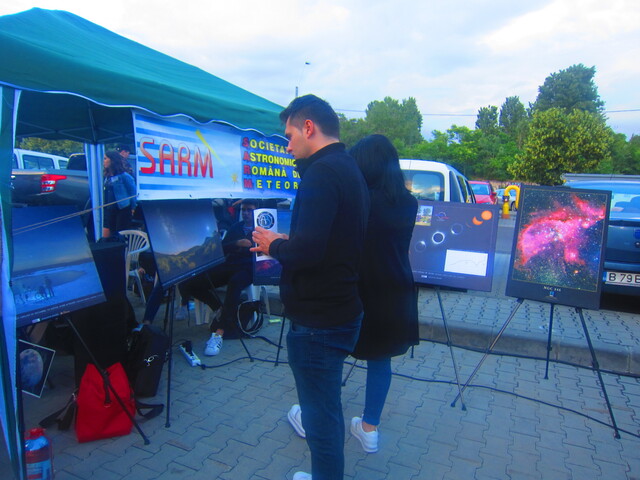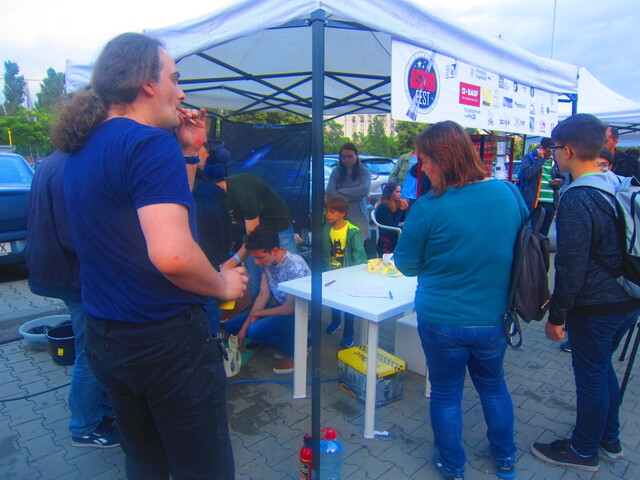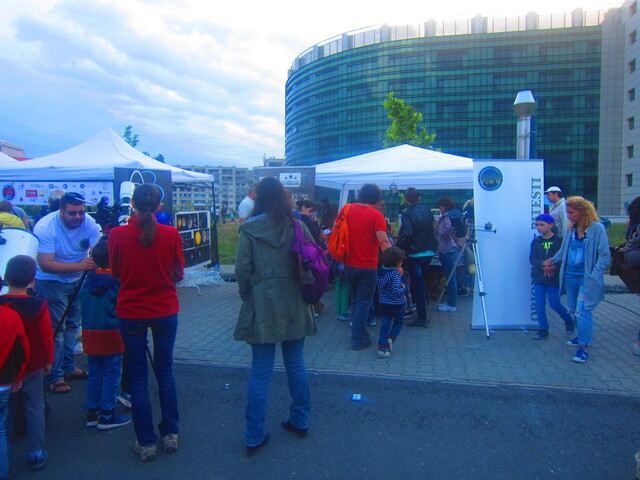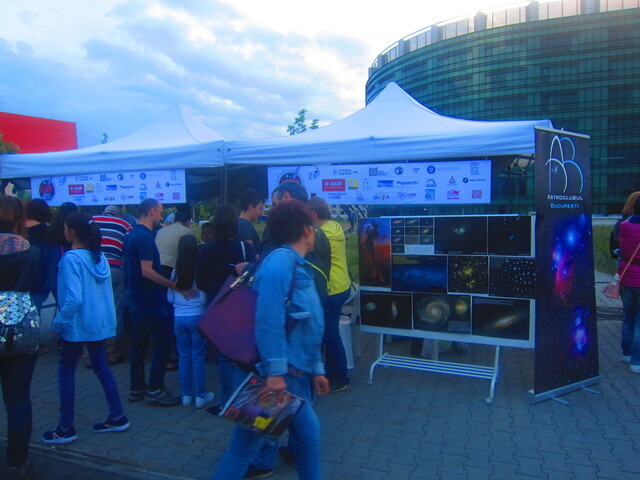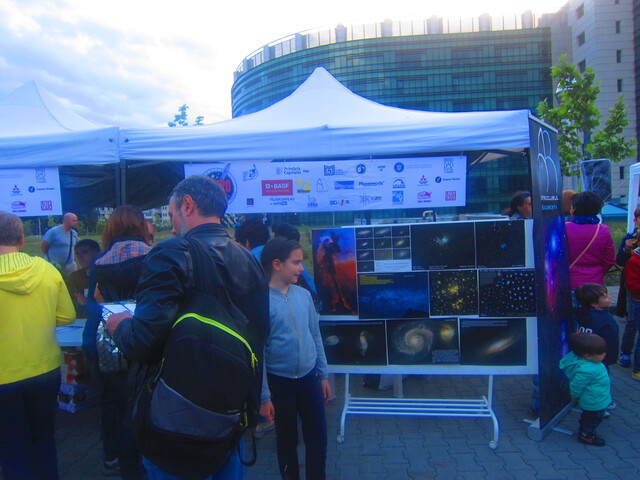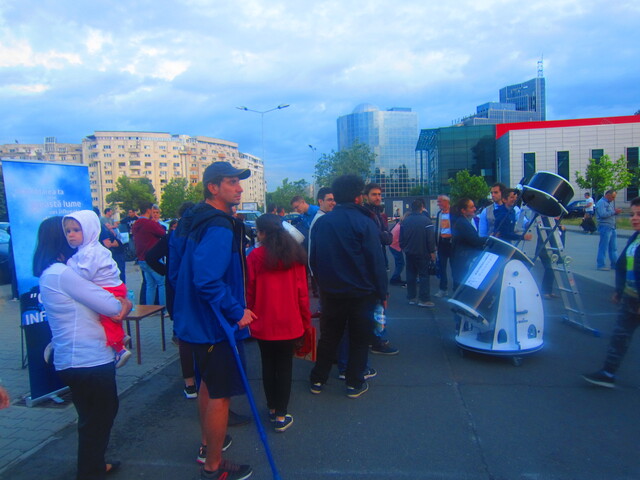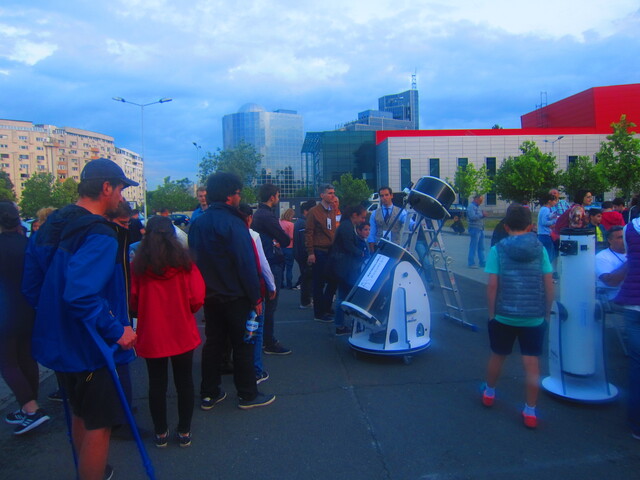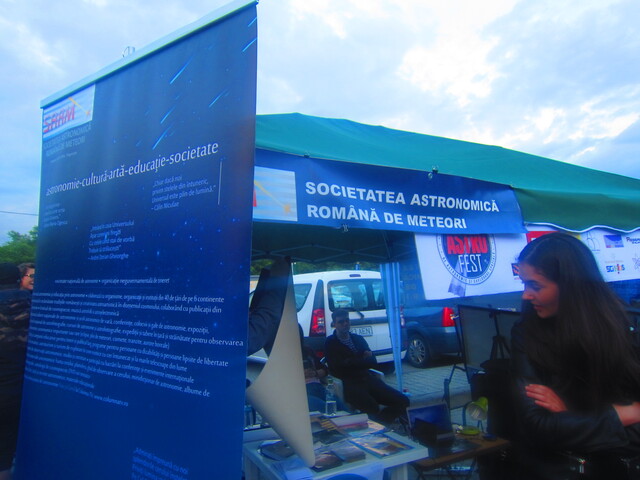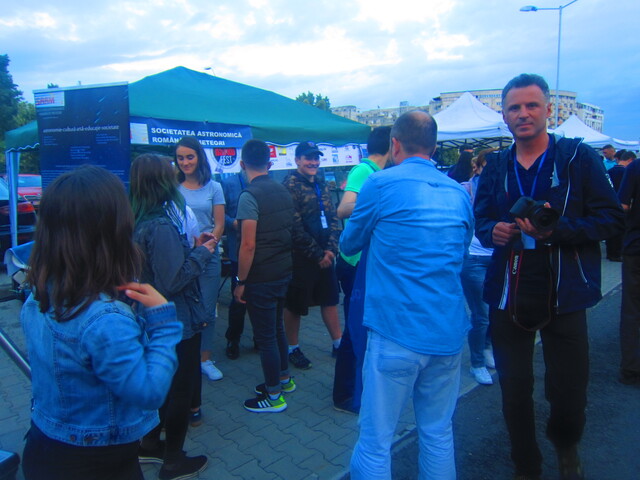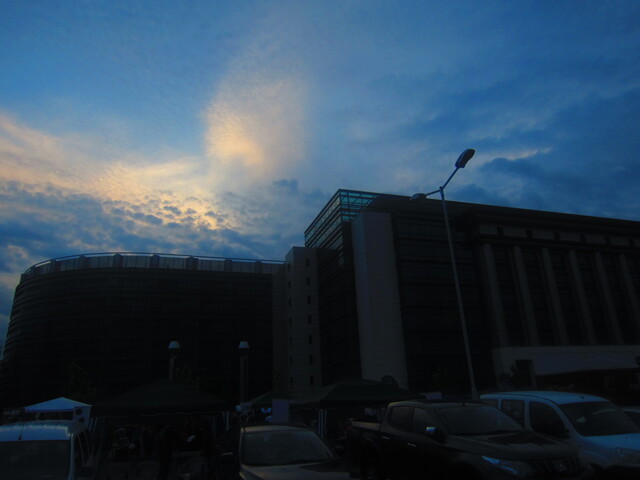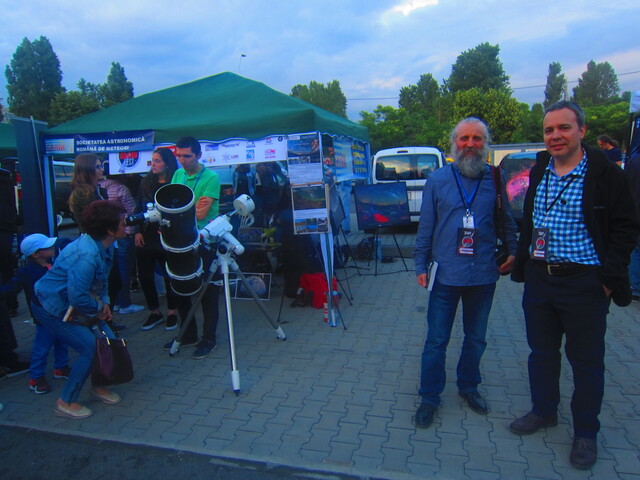 Unfortunately, the sly was cloudy,
but I could see an educational presentation of Valentin Grigore
for the public at large.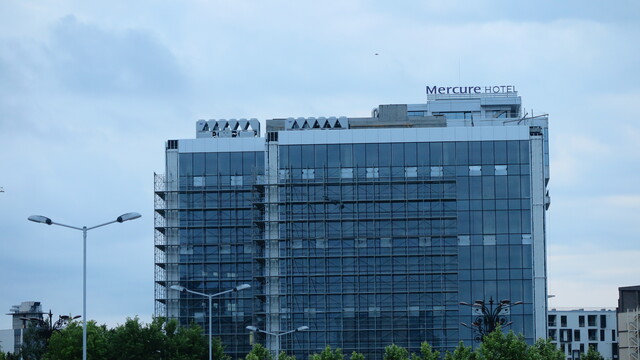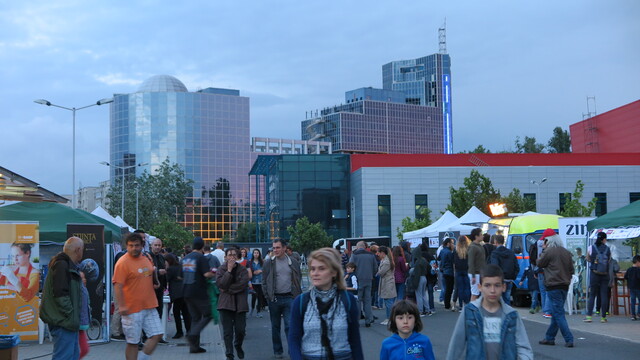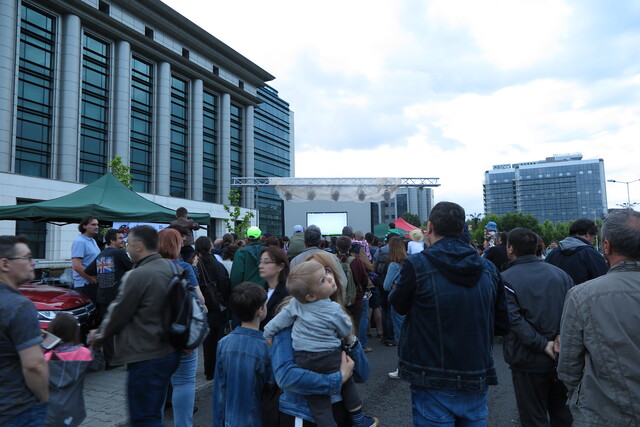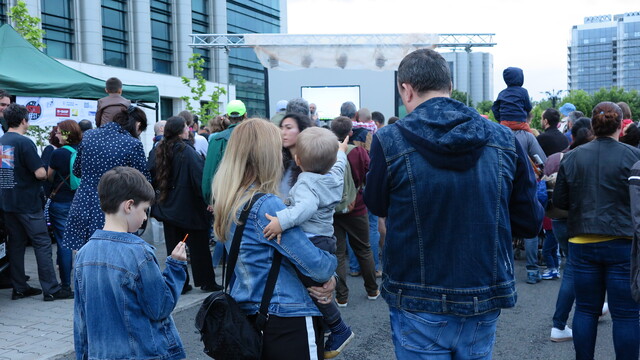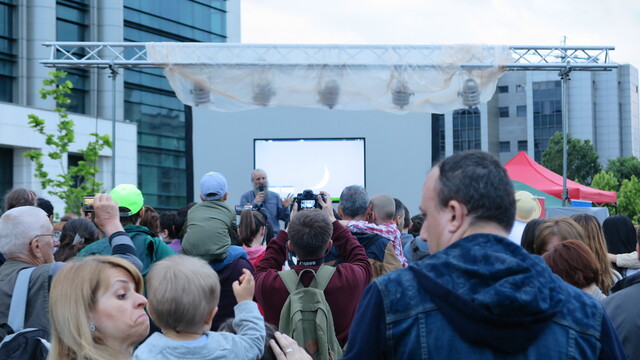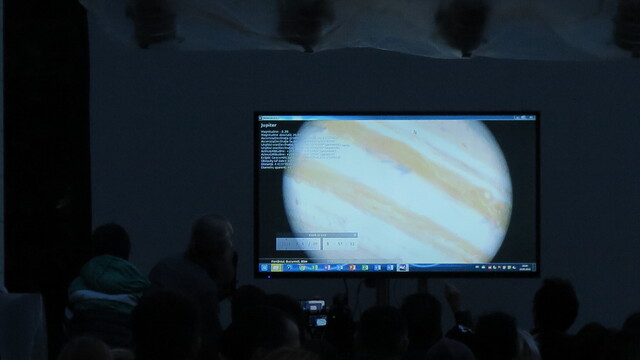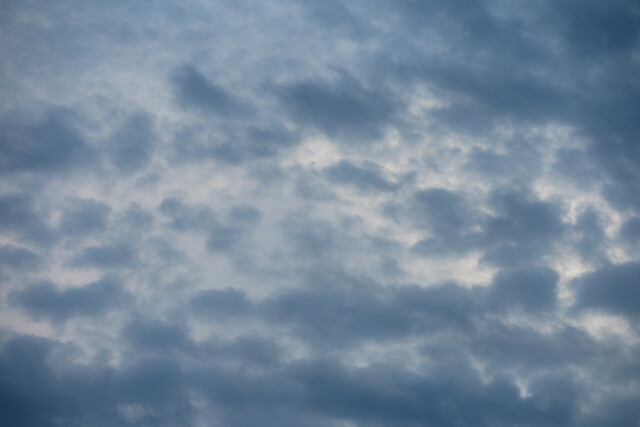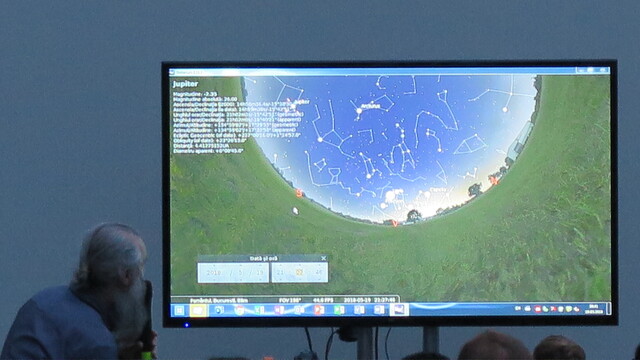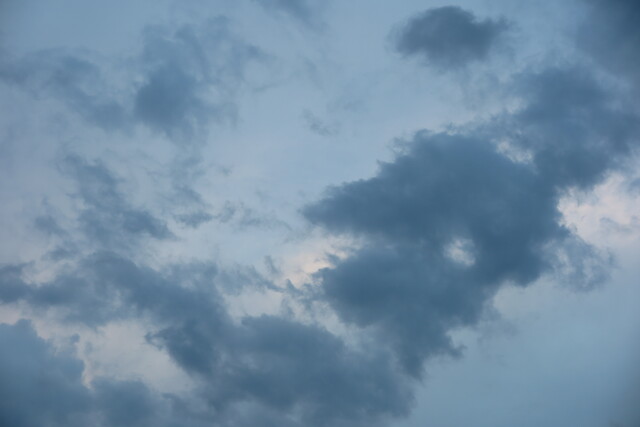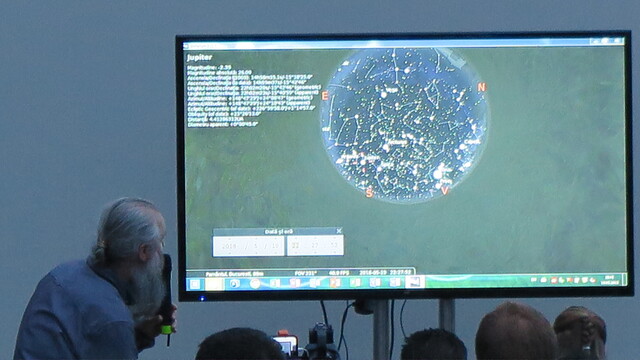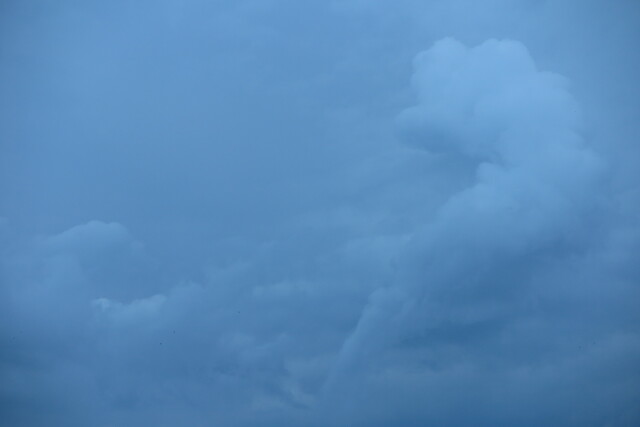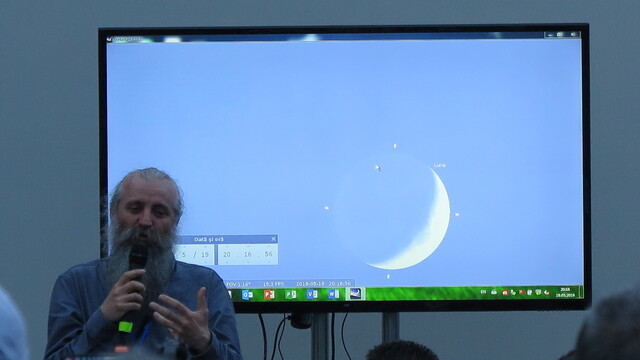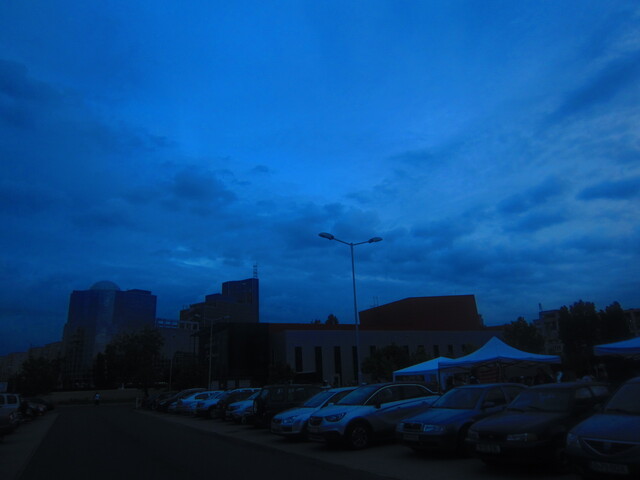 Then, a spectacular reprise
of mamatus clouds.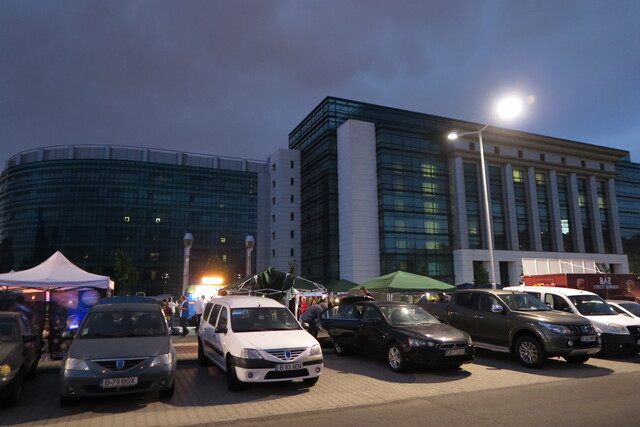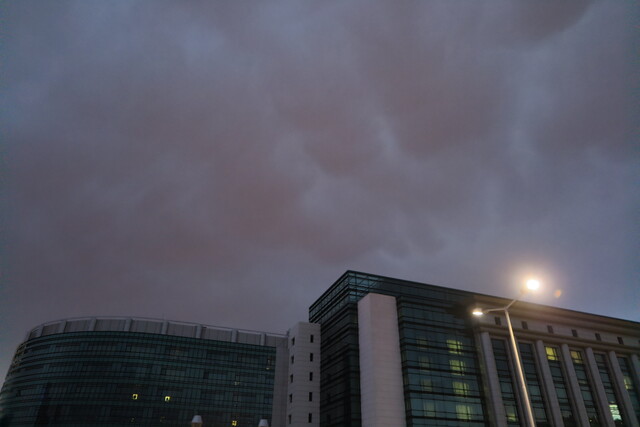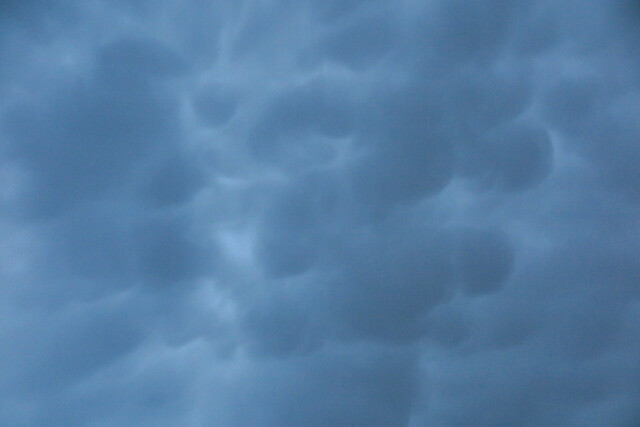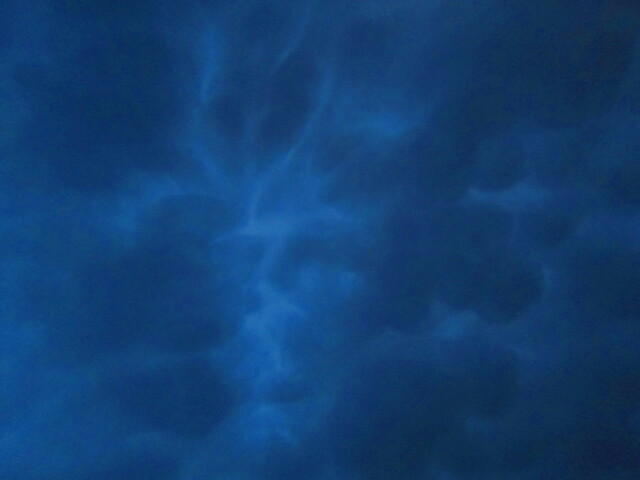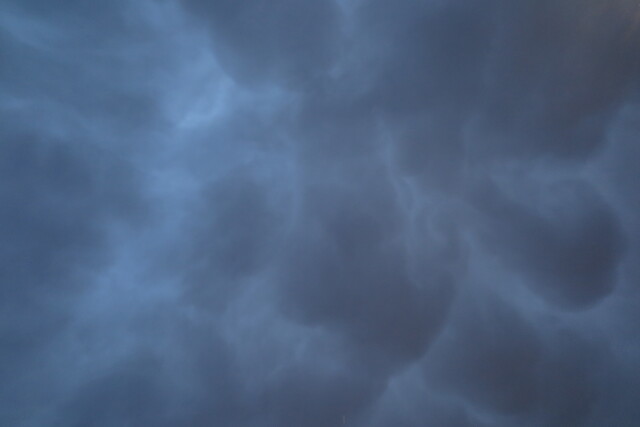 Finally, the sky became more generous,
so I could make a progressive cosmic triple-jump:
1. To a satellite, the Moon.
2. To a planet, Jupiter.
3. To a star, Arcturus
(up on the right of Jupiter).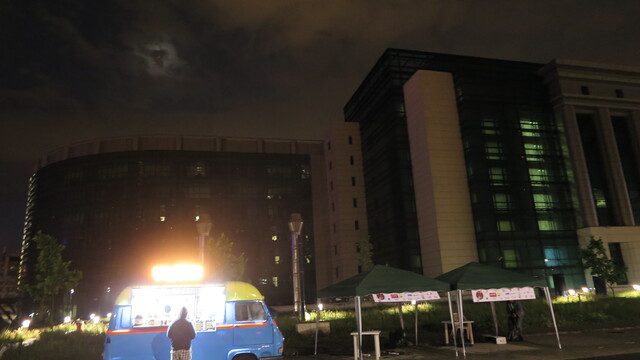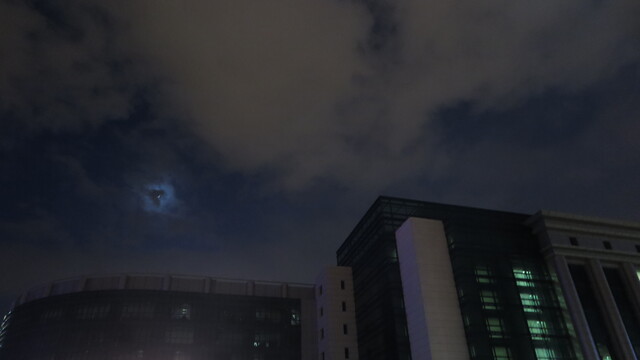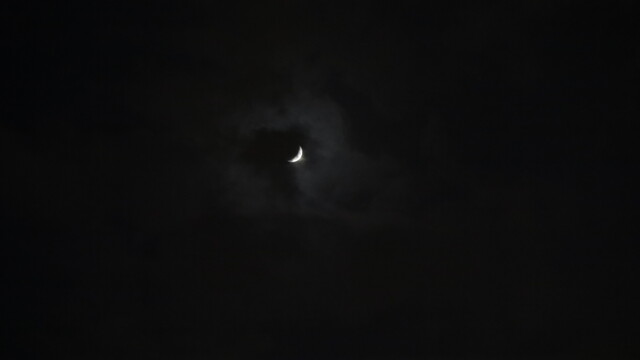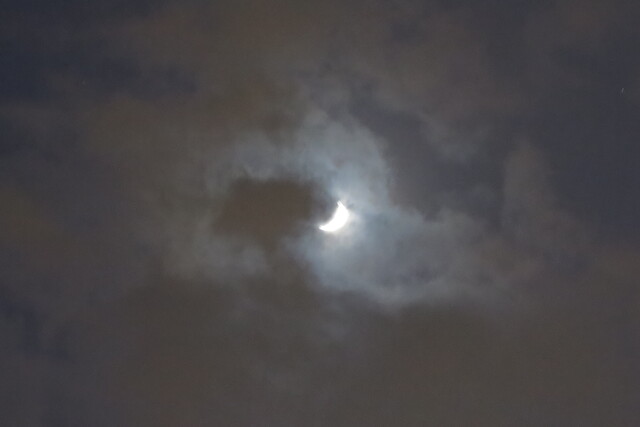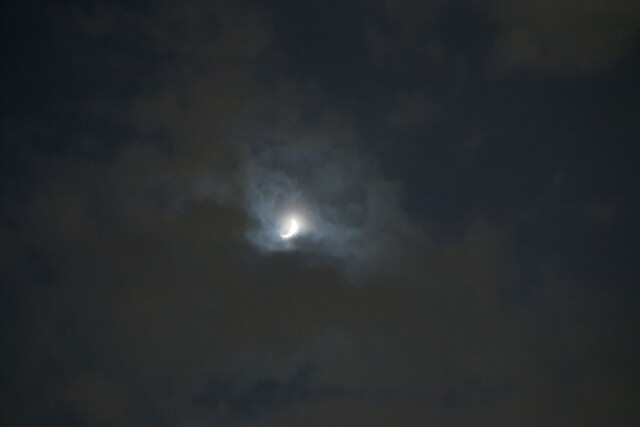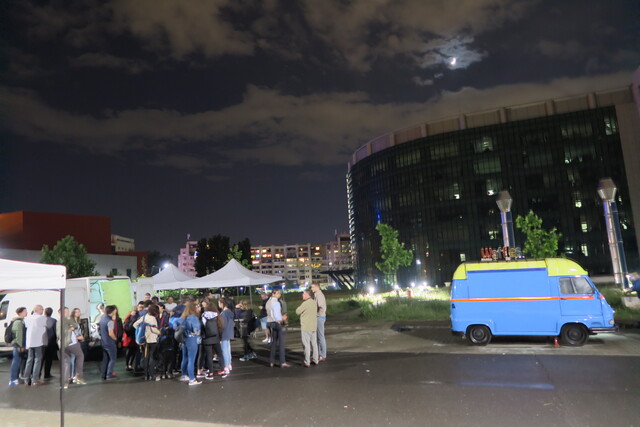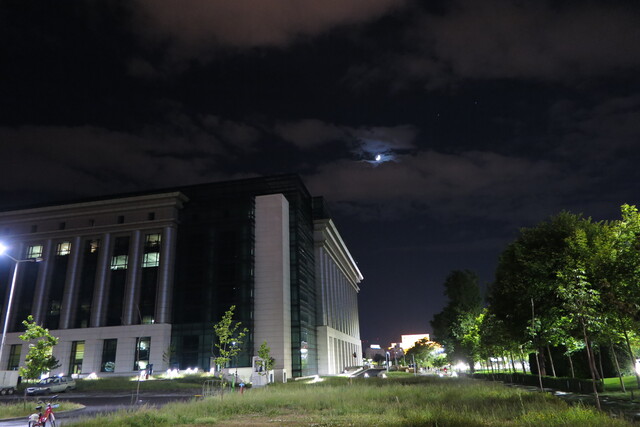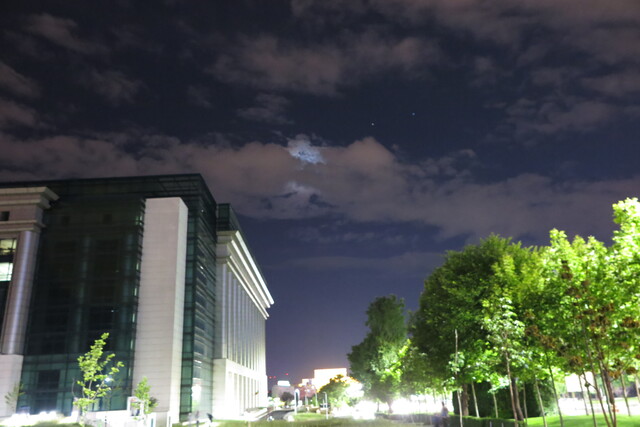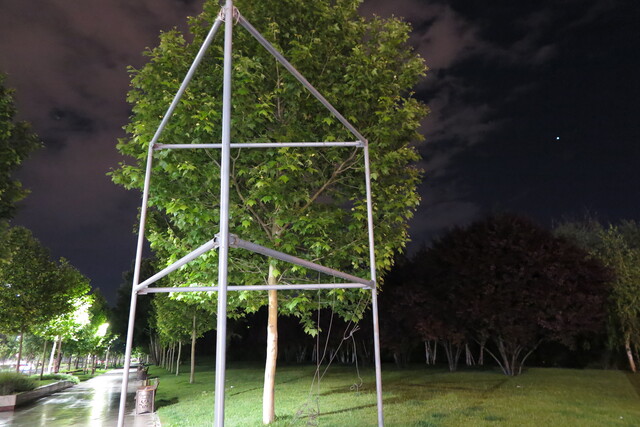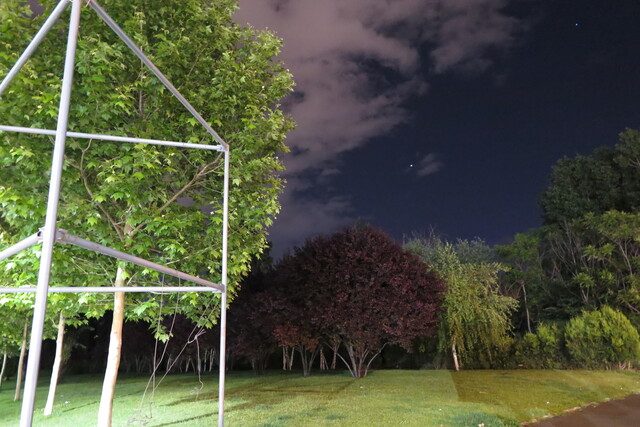 *
© 2019 SARM
(Romanian Society for Meteors and Astronomy)