A SUNSET FOR BIRKELAND
-text and photos Andrei Dorian Gheorghe
design Florin Alexandru Stancu-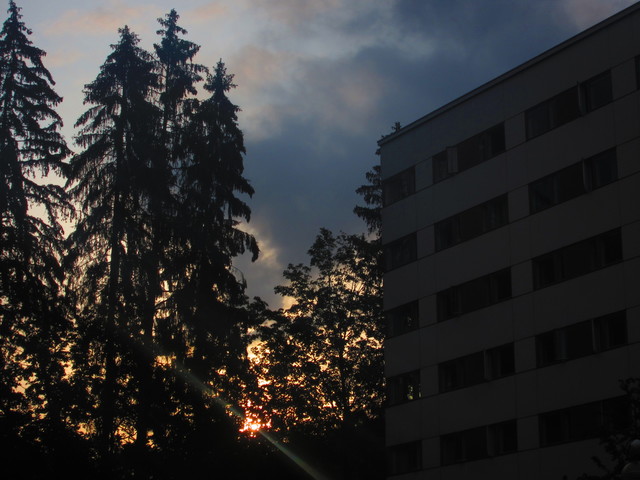 Norway is the northernmost country in Europe,
so the most visited by the Aurora Borealis,
a fascinating phenomenon connected to the solar wind
and the zonal dark sky (from September to April).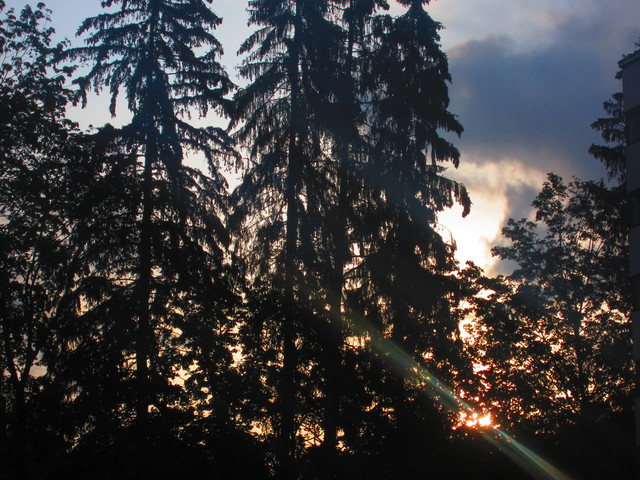 In this respect it is a privilege to see
a sunrise (even during the summer time) over there,
and it is quite normal that the best pioneer
in scientifically clarifying the nature of the Northern Lights
(the folkloric name for the Aurora Borealis)
was a Norwegian researcher, Kristian Birkeland (1867-1917).
In July 2016
I wanted to see the Oslo University,
where this scientist graduated his official studies.
In fact, I walked between the Parliament and the Royal Palace,
on a park-boulevard remembering the Norwegian renaissance from the 19th century,
after "four centuries of dark",
when this country had played a secondary role in the unions
with Denmark and Sweden (1397-1524), and with Denmark (1524-1814).
The 19th century was one of great nationalism and creative enthusiasm,
in which Norway gave impressive personalities in all human disciplines.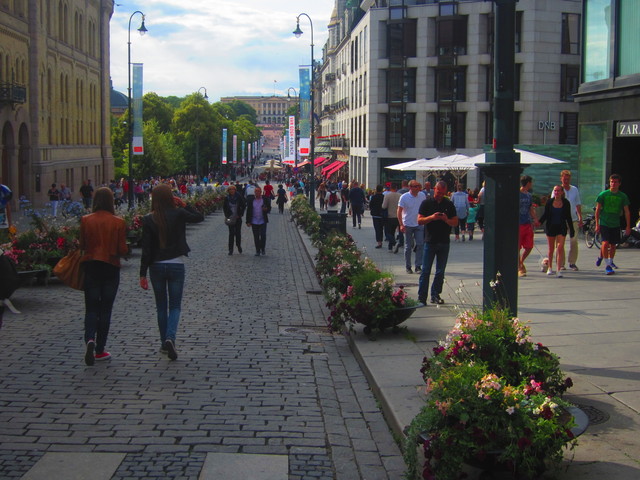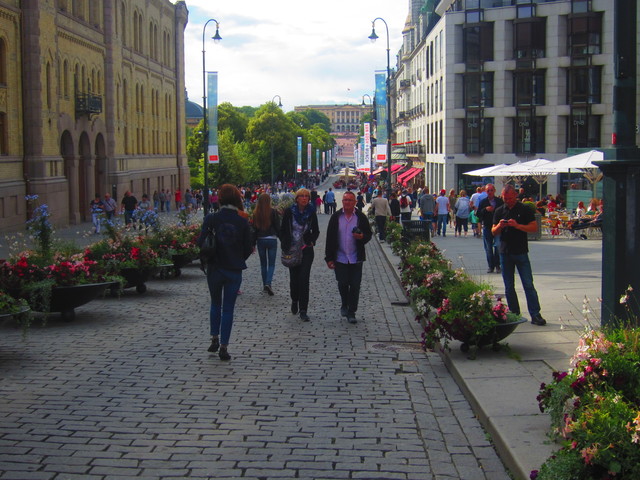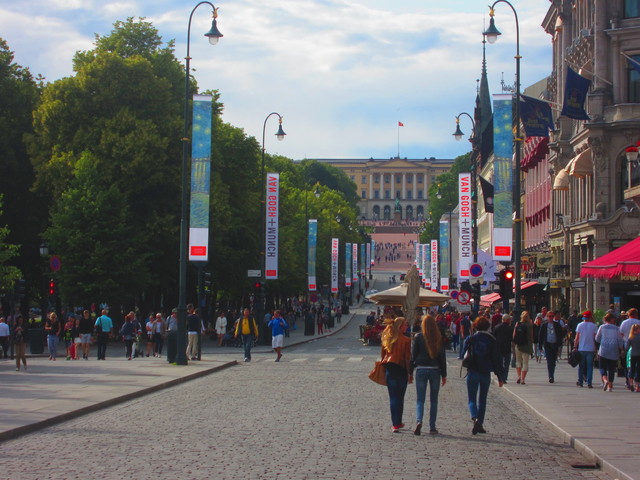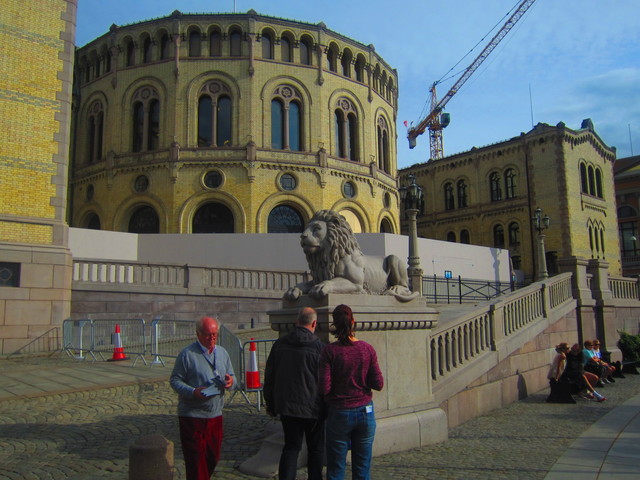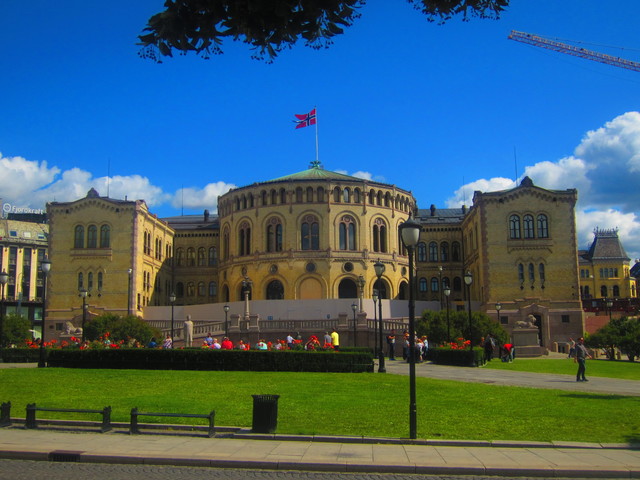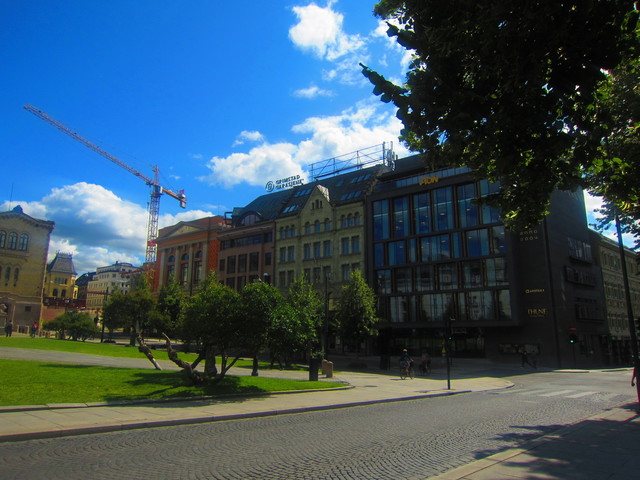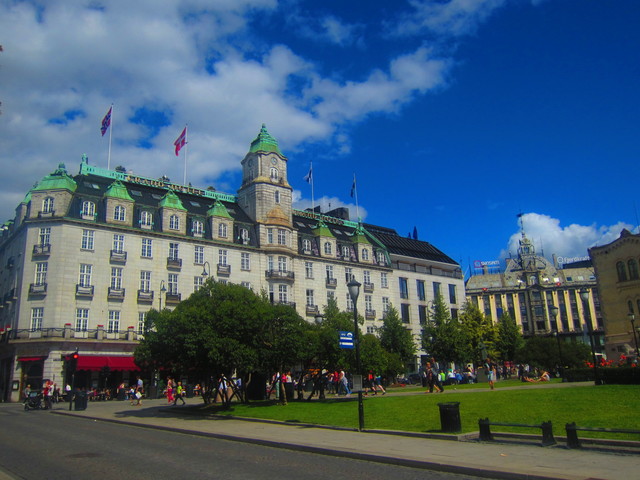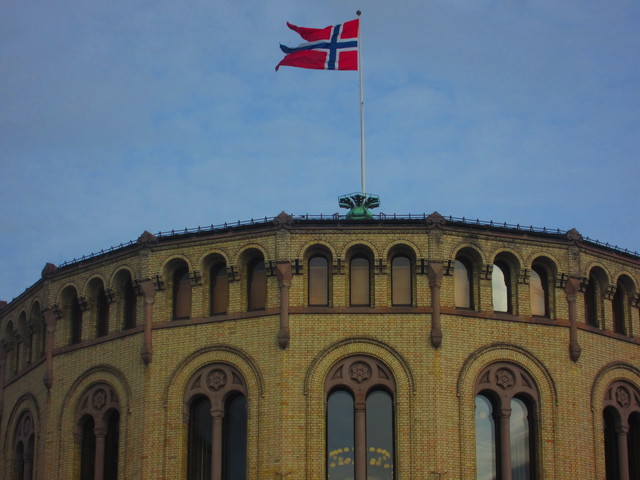 A significant sample appears around the National Theatre building,
with the names of the genial dramatists and writers
Henrik Ibsen and Bjornstjerne Bjornson
inscribed on its main façade.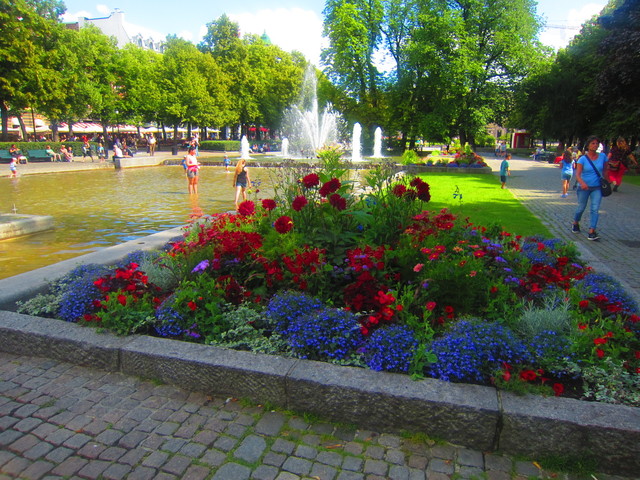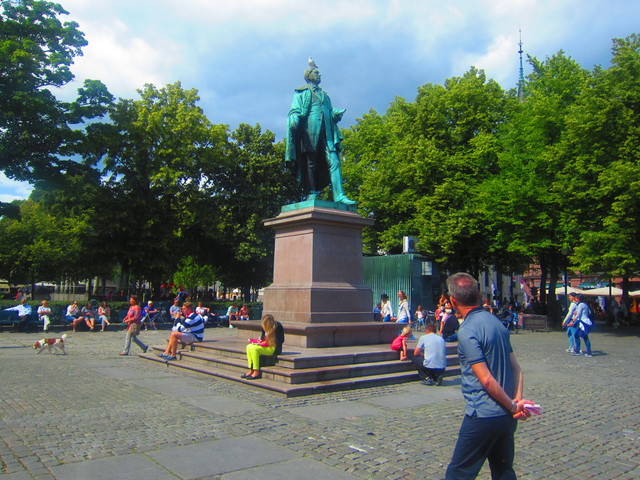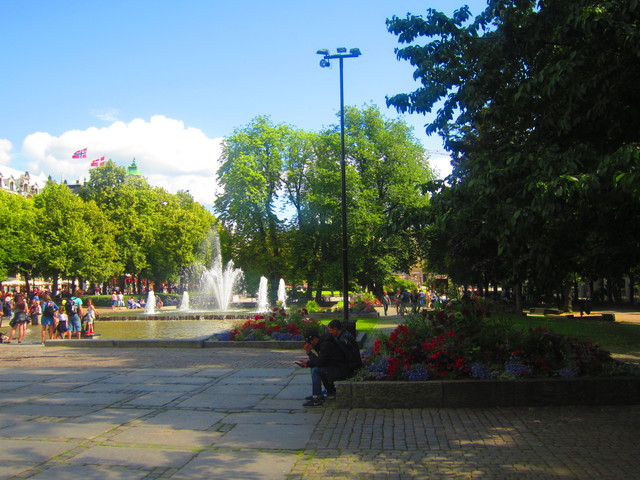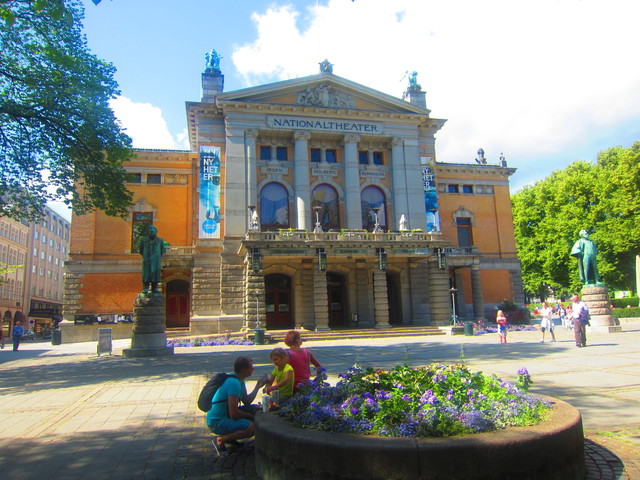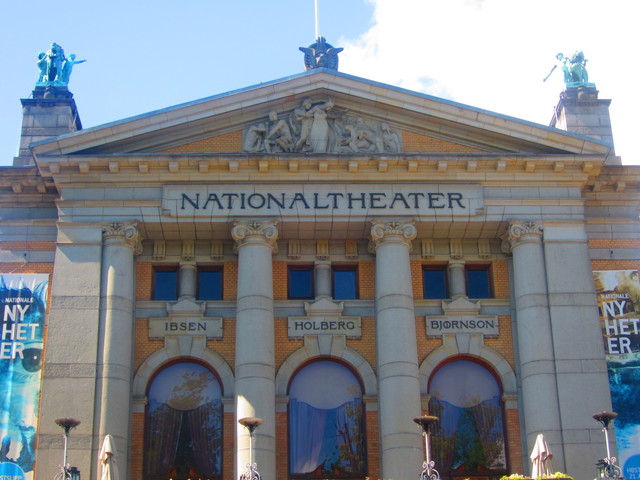 Then the most visible building of the Oslo University,
established in 1811,
with so many famous professors and students in its history,
which was for a while (1947-1989)
the seat for the ceremony of the Nobel Prize for Peace.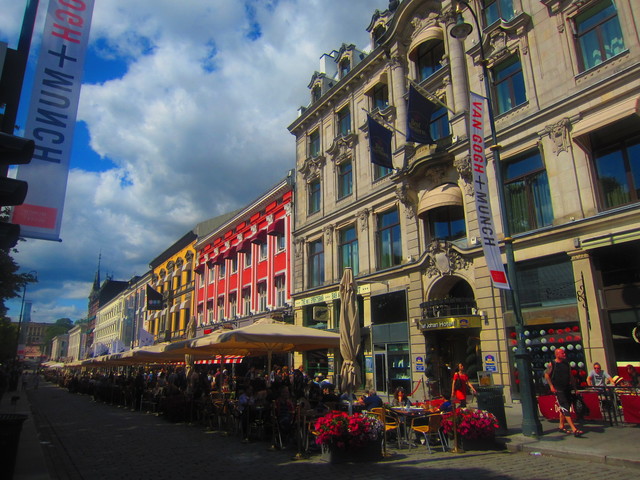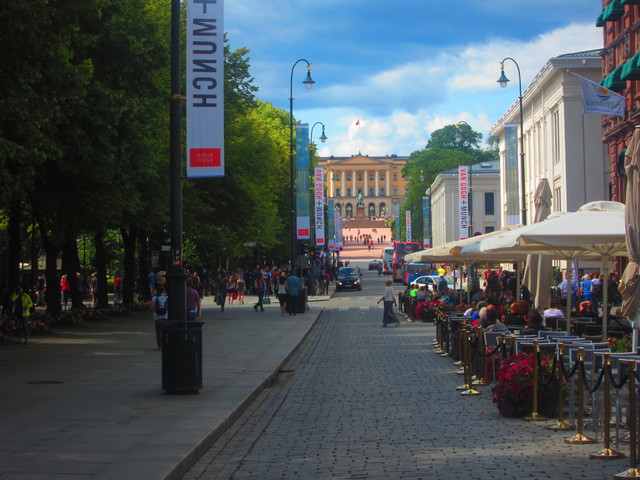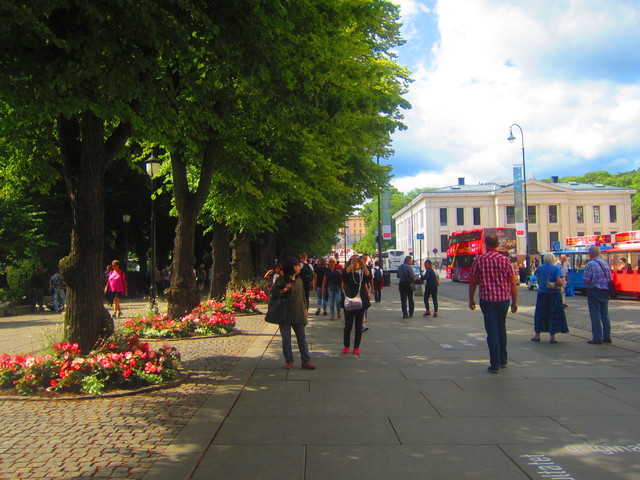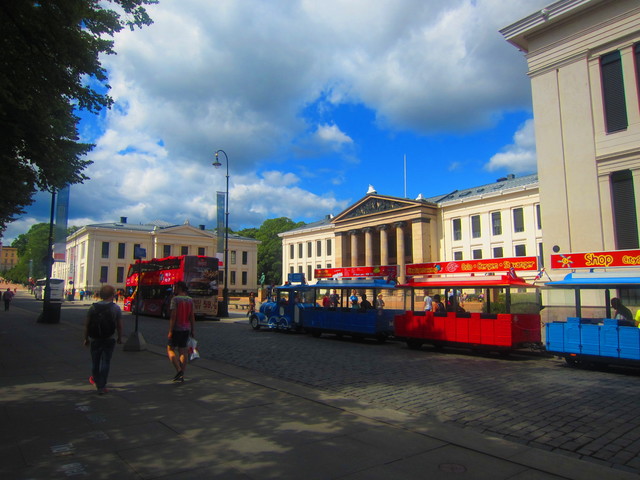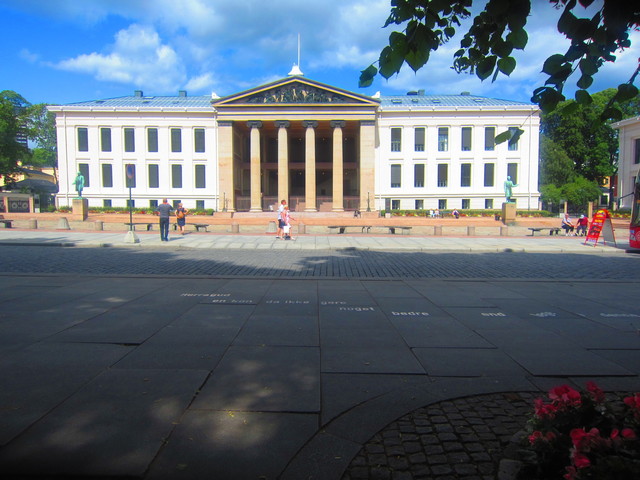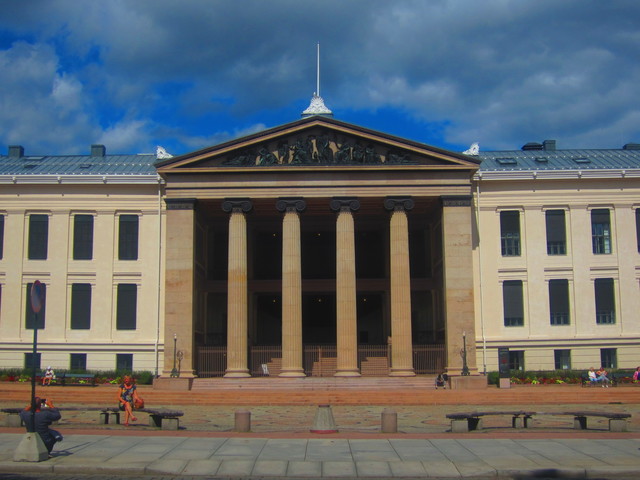 And the Royal Palace,
made in the 19th century, too…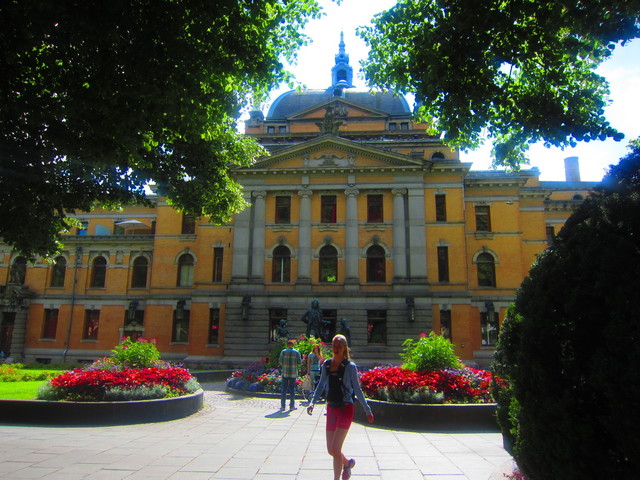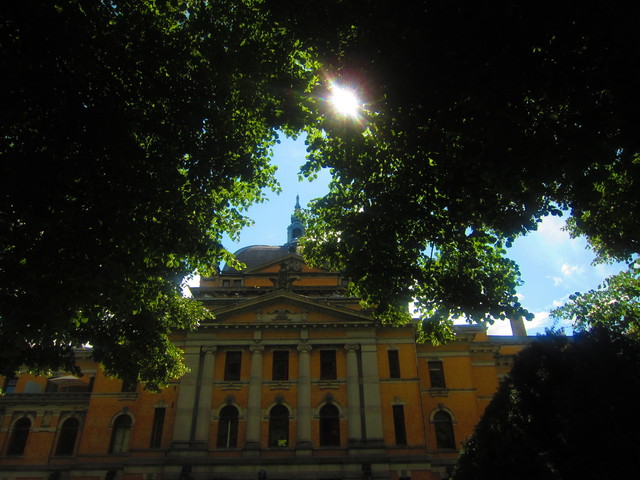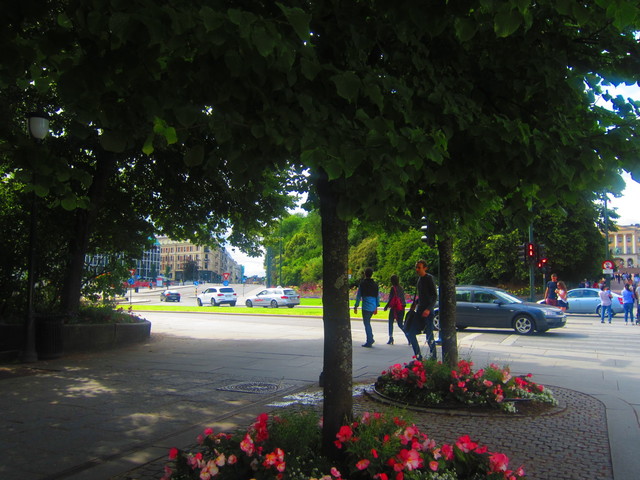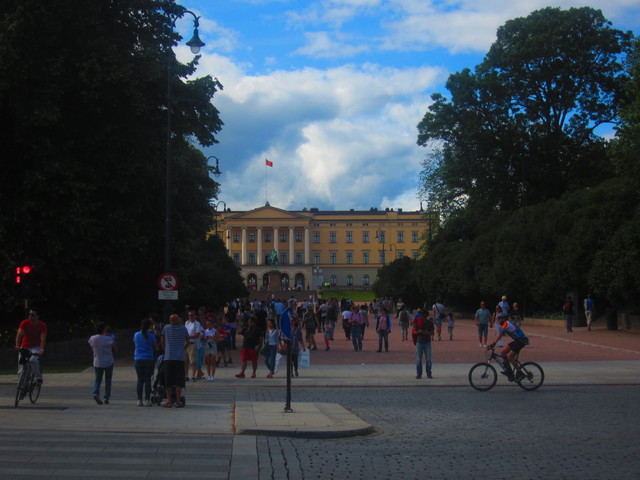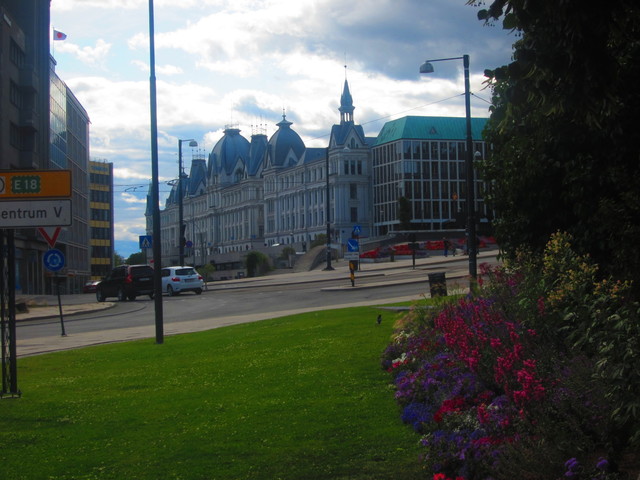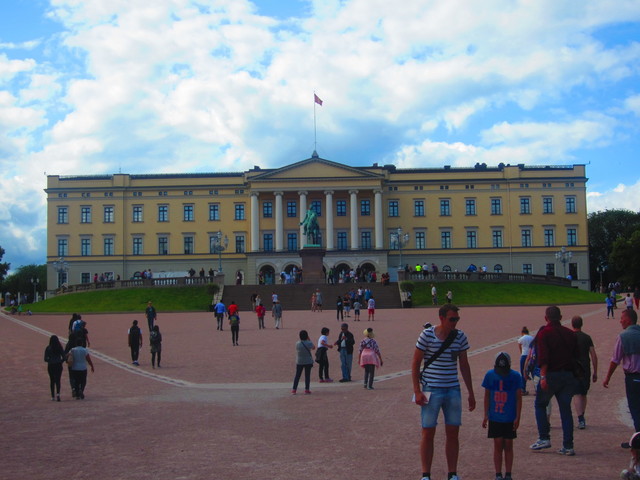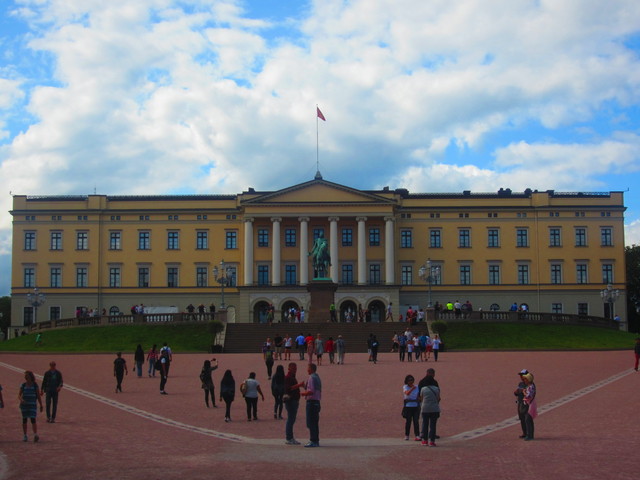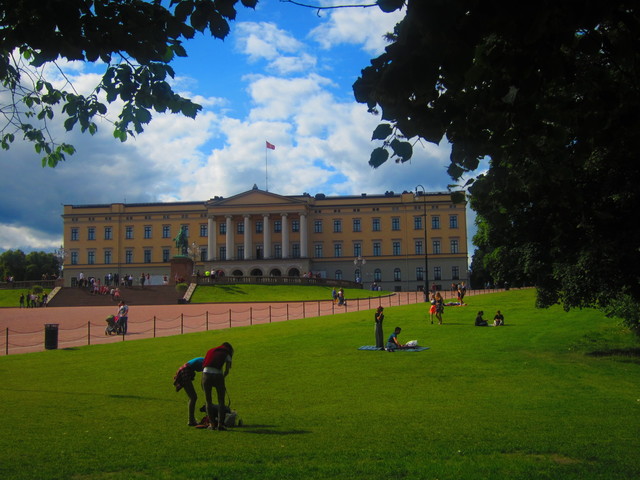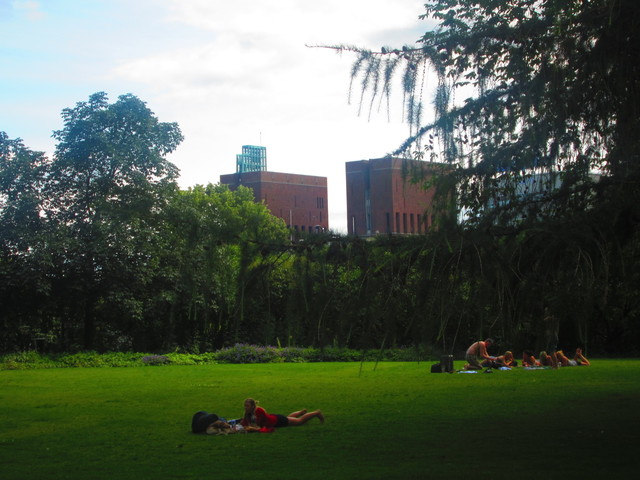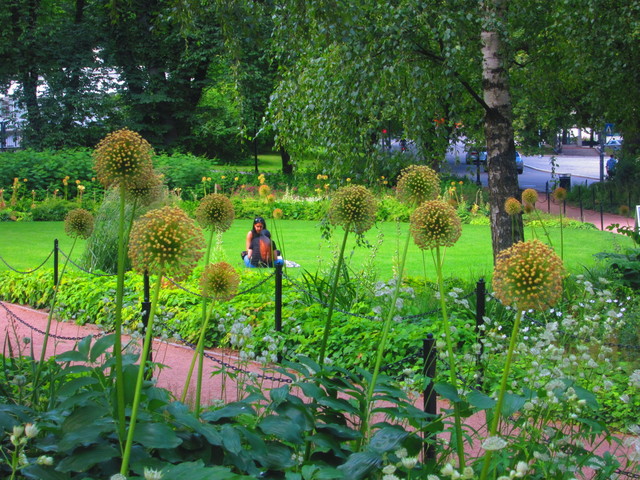 Later I returned to the edge of Oslo,
to the hotel where I stayed,
but suddenly something special called me out again.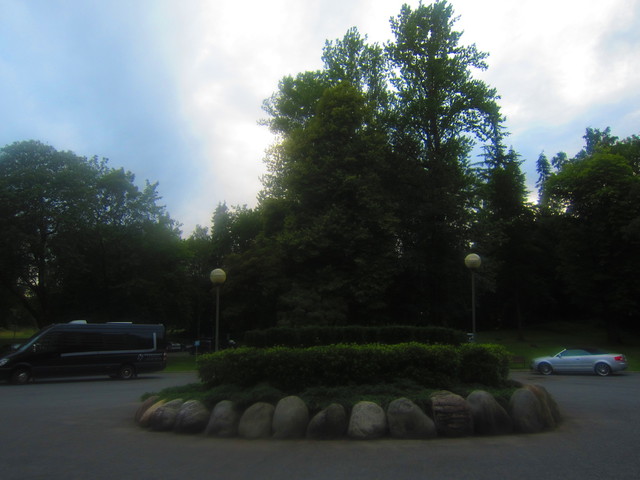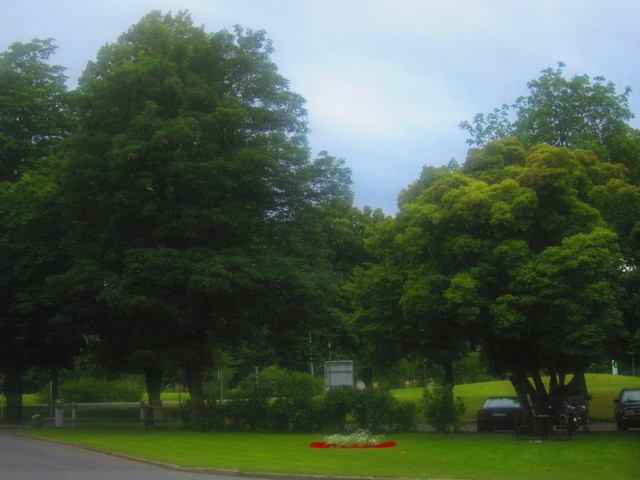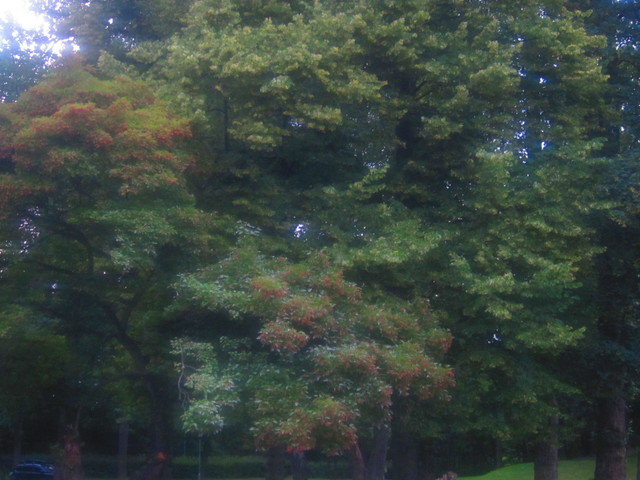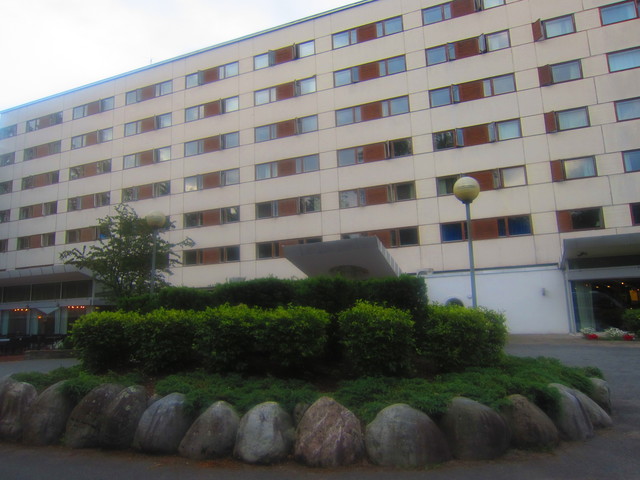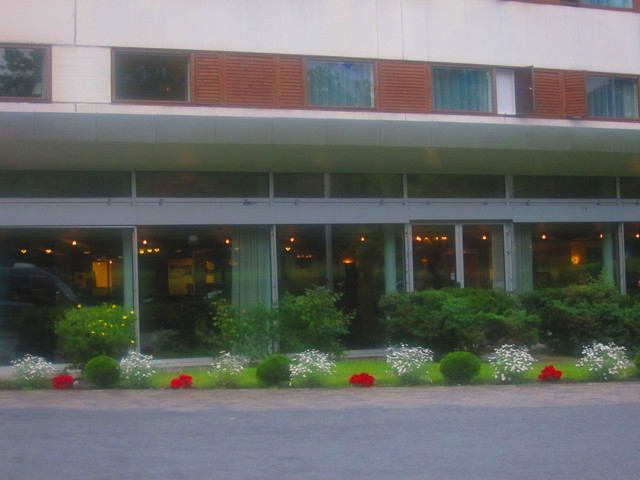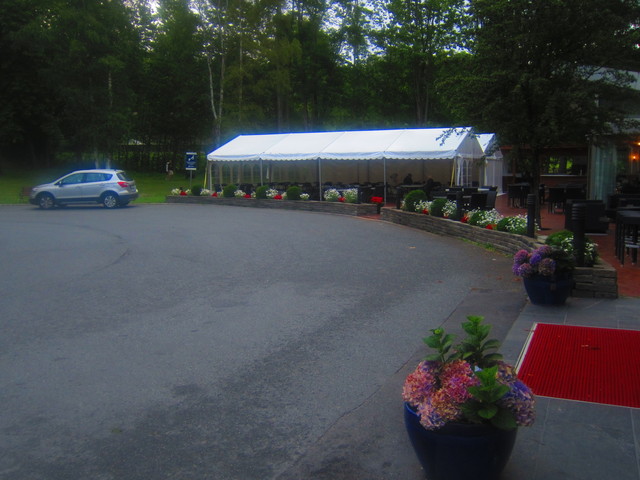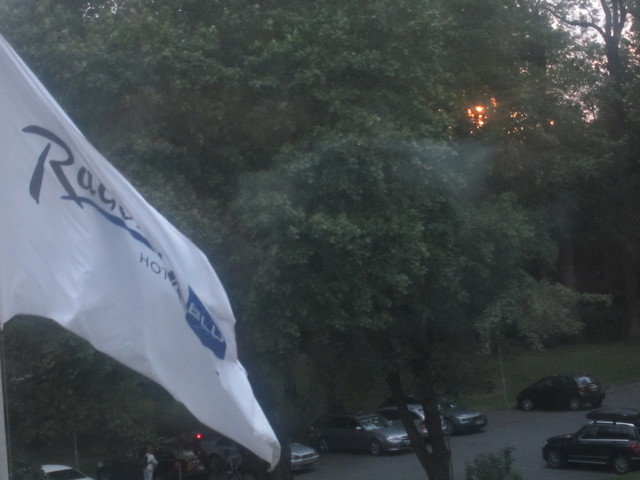 Hey!
A superb summer sunset is not the same
With the winter aurora's flame
In Norway…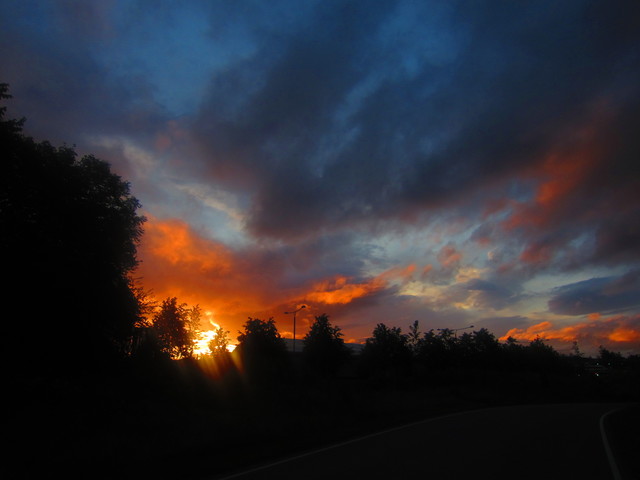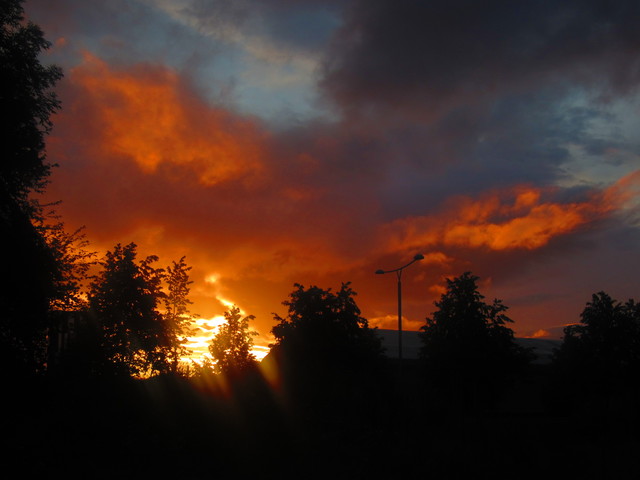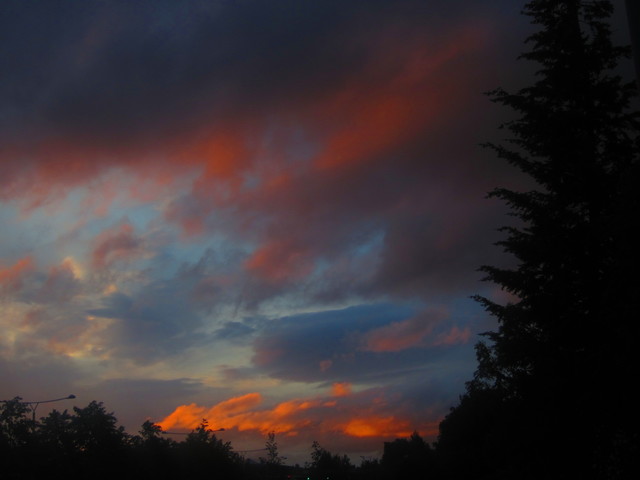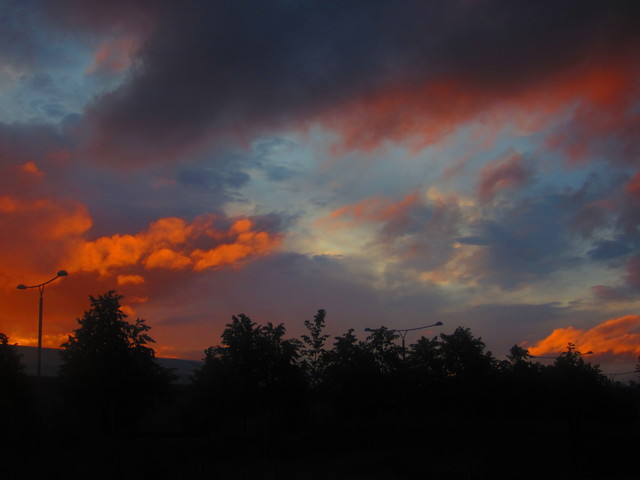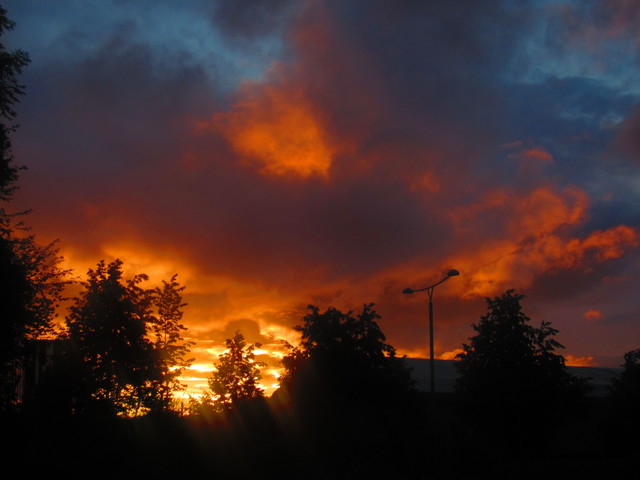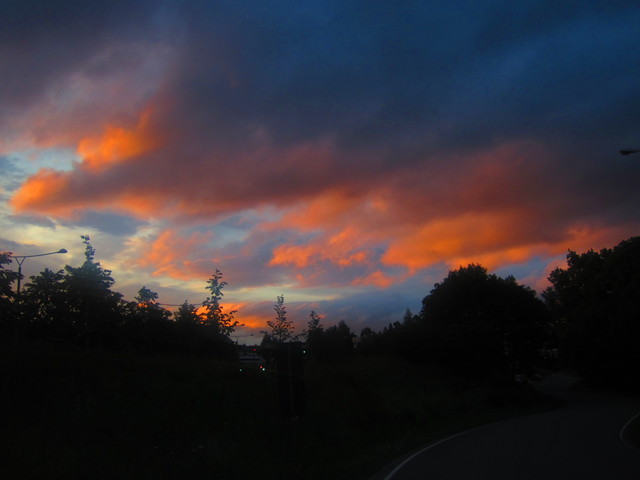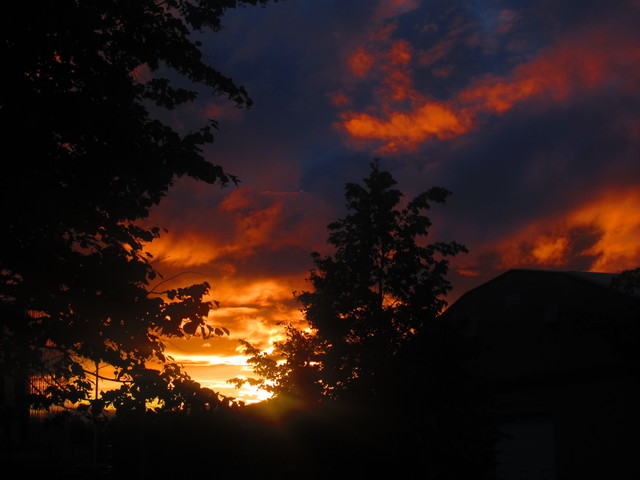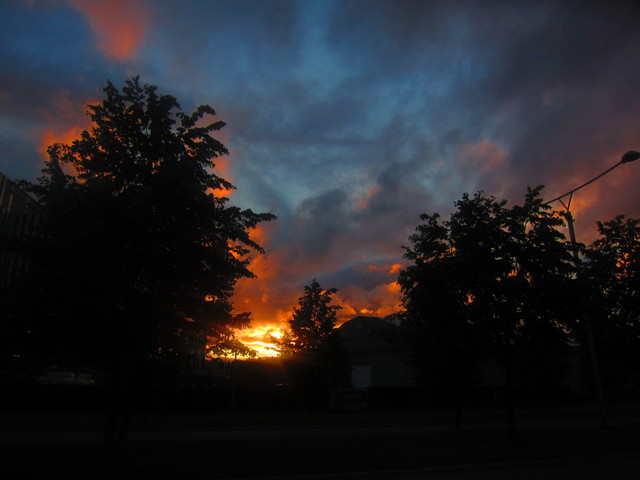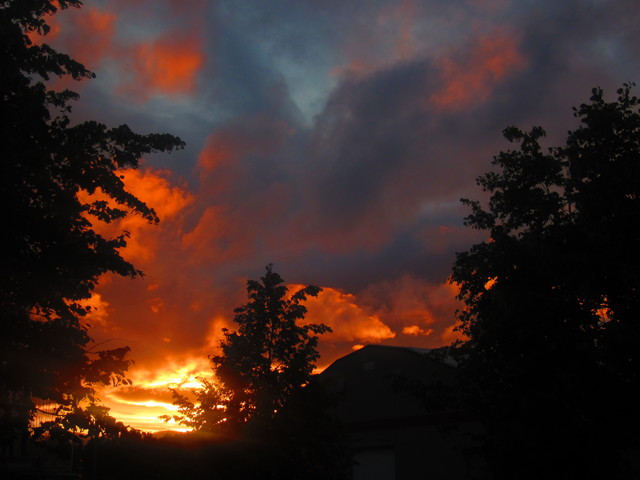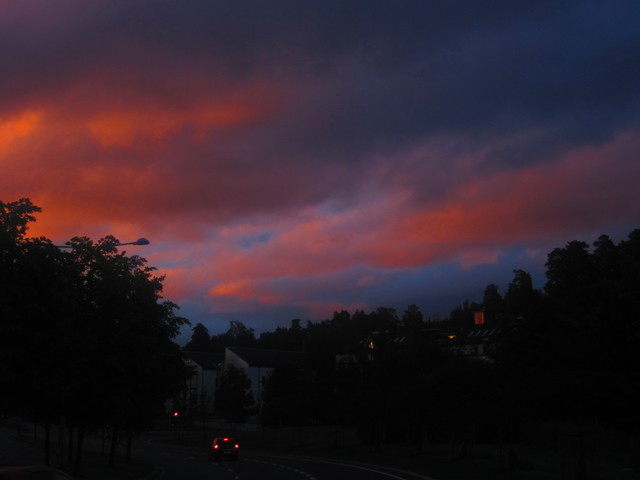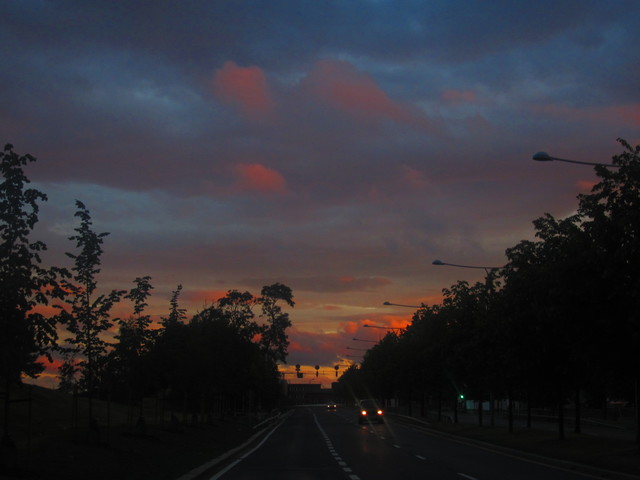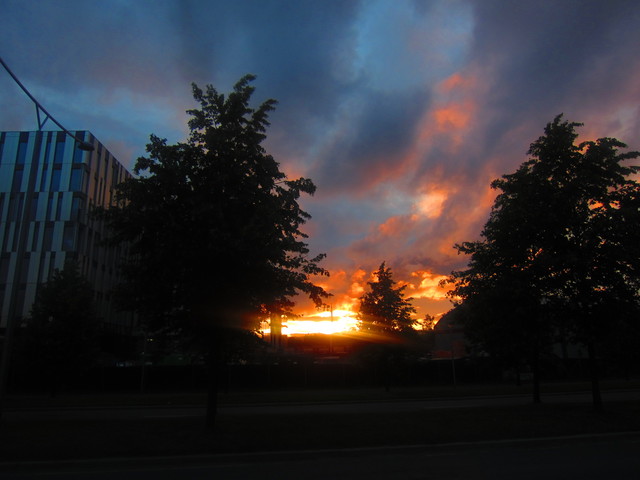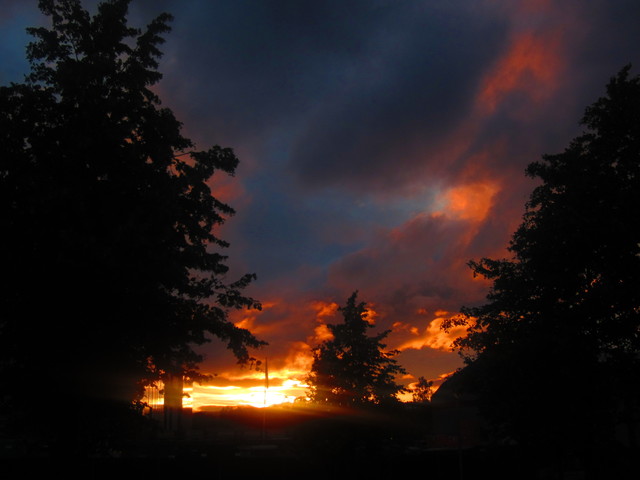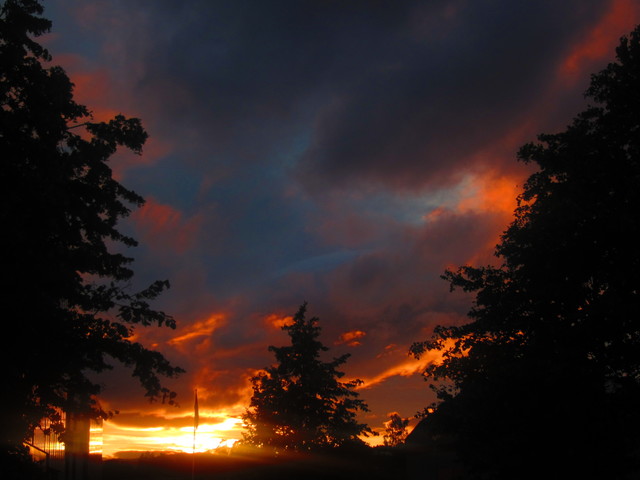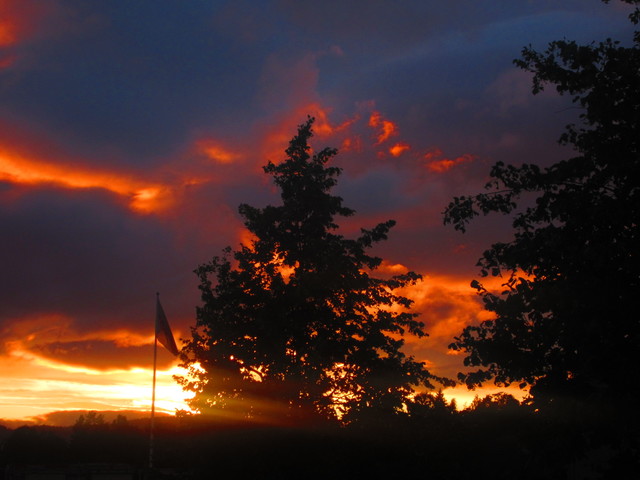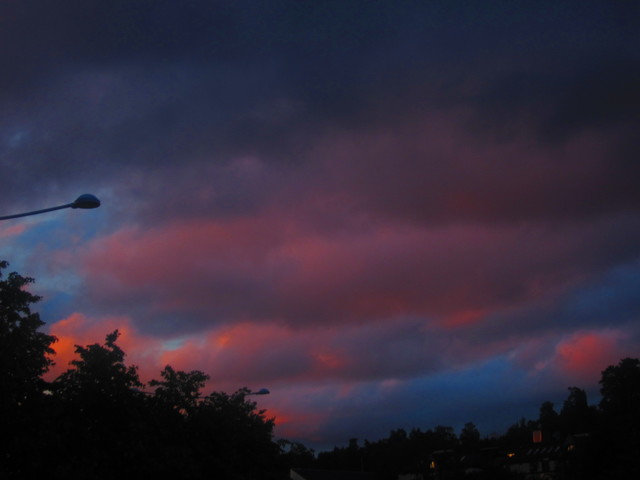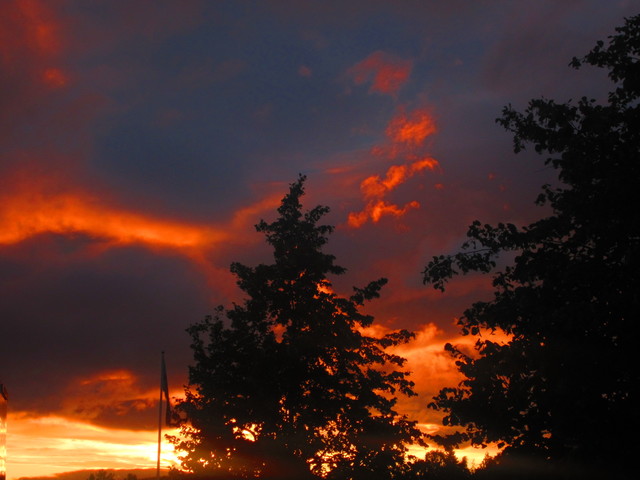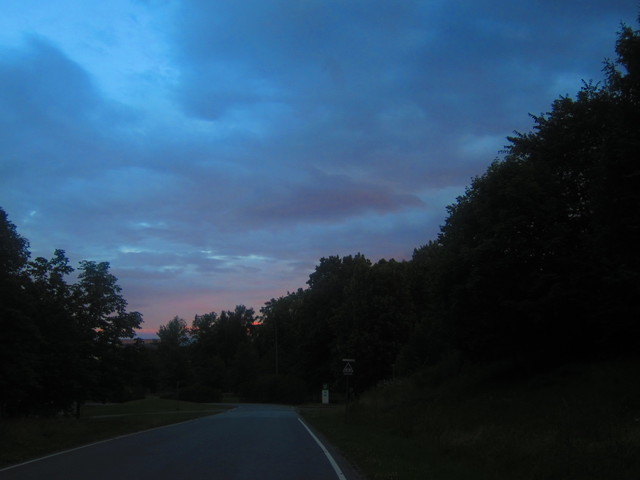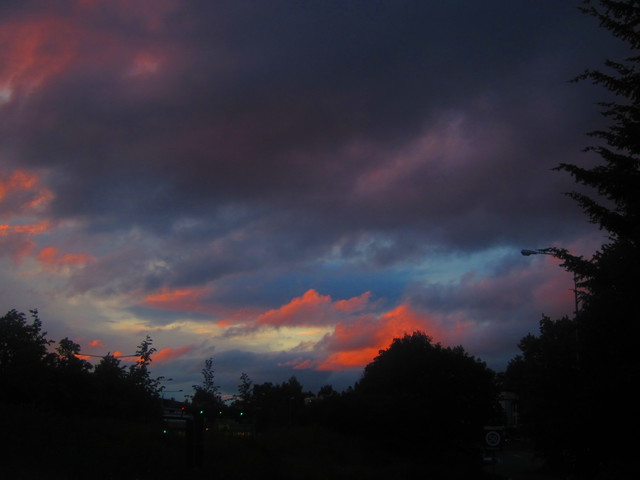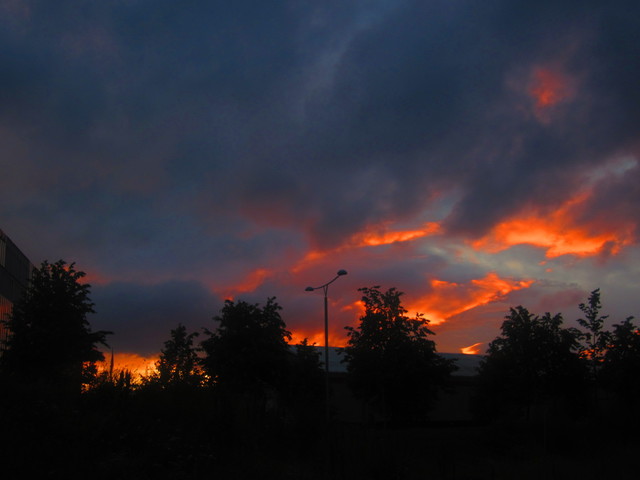 But it is more than OK
Before a short night
Which is not dark, but rather white.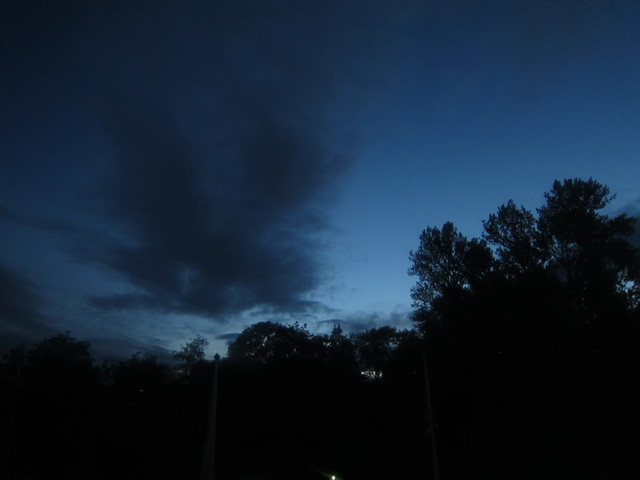 *
© 2016 SARM
(Romanian Society for Meteors and Astronomy)