THE ROAD OF CONJUNCTIONS
-June 2007, South of Romania-

Astro-photo-poem by Alexandru Conu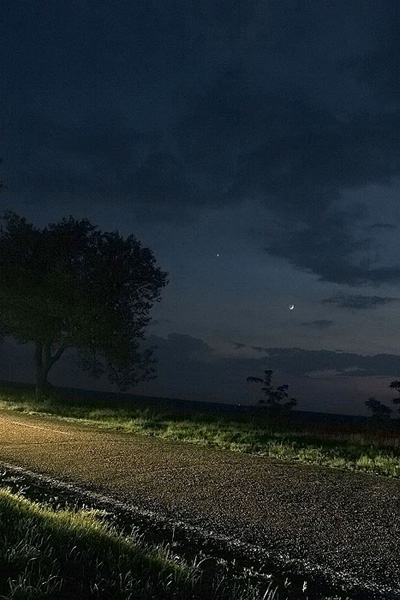 I made photographs in a place with trees.
Having a lot of images with conjunctions
taken there before,
we knew well each other.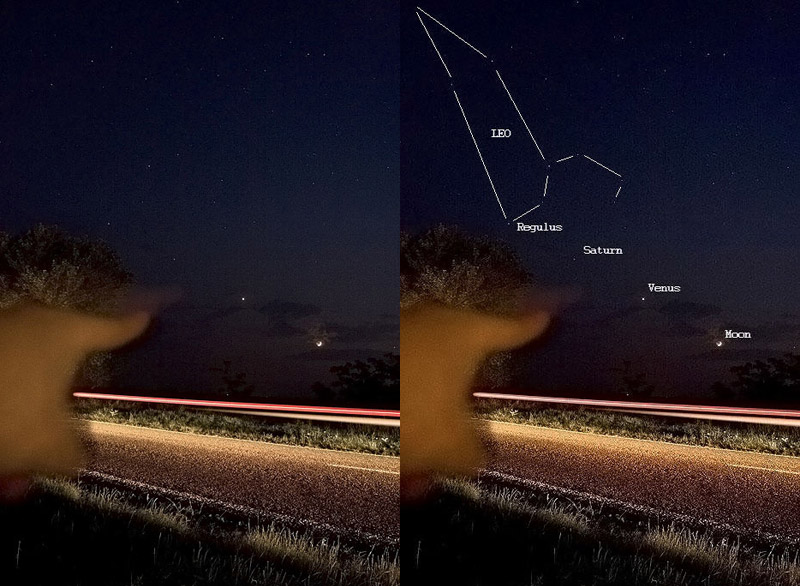 One day after
the two planets were extremely cooperating:
they positioned in a stave
as musical notes.

Afterwards
Saturn felt marginalized by the Moon and Venus,
and hid among
the branches of a tree.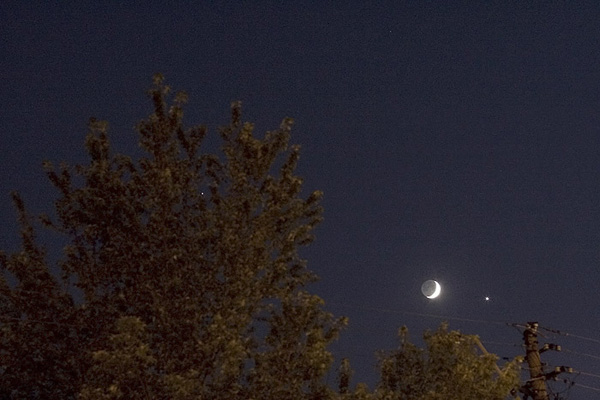 ---
English translation from the Romanian: Andrei Dorian Gheorghe
Design: Gabriel Ivanescu
© 2007 SARM
(Romanian Society for Meteors and Astronomy)