CRITICAL ORBITS
-cosmopoems by Andrei Dorian Gheorghe
(from Spaceman Sazartinus' Diary),
composed before 1990-
Photographs (2008): Valentin Grigore
Design: Florin Stancu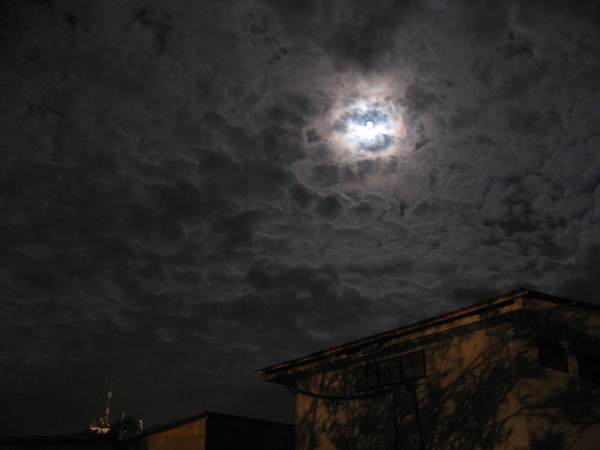 *
Free conversation with echoes,
pavement for critical orbits,
breaker of false rays,
speed without anchor…
"Maybe someday I shall touch the destination,
however!"
says the Genius of the Cosmos,
trying to outdistance himself
in order to catch up with himself.
*
For Homalians,
every day was equivalent to a new existence.
Thus, when they woke up in the morning,
they forgot all they had made before,
avoided instinctively their old places
(which became invisible for them)
and looked for virgin spaces,
where they used to build other civilizations.
When no patch of ground remained free
in their solar system,
the Homalians felt nonplussed
because they were disturbed by things
that were not existing.
*
"We don't know what joy is,"
said to me the inhabitants of the planet Kroph,
"we did not find the laugh yet."
"It is very simple,"
I replied,
"imagine, for instance,
a meteor chased by the wind,
a satellite scolding a planet,
or a comet performing a folkloric dance.
Don't you think it would be amusing?"
"Oh Mister Sazartinus,"
they sighed,
"we would not say this!"
*
The inhabitants of the dry planet Hungia
suffered of hunger.
But their leaders accused them of laziness,
that was the reason,
while the normal people suspected their rulers
of cupidity, bad faith
and catastrophic management.
Obviously, the zonal law
interdicted the exchange of the roles.
Poor of them,
they would have devoured even the stars from the heavens,
but those far lights were not comestible,
so they continued to live pushed by the hope
that sooner or later
their leaders would eat over norms
and would be knocked out
by gravity.
*
The dense rains of falling stars on the planet Axalia
inebriated the inhabitants,
who went out to see them
and childishly enjoyed them.
"You have nothing to gain,"
I shouted,
"only the danger to be hit by meteorites!
Don't you understand?"
"No!" - was their reply to me,
while they danced crazy and naked
under the tears
of happiness (which was total)
and death (which was virtual).
*
Culture -
what goggles
for judgment
against the strong rays
of the Cosmos!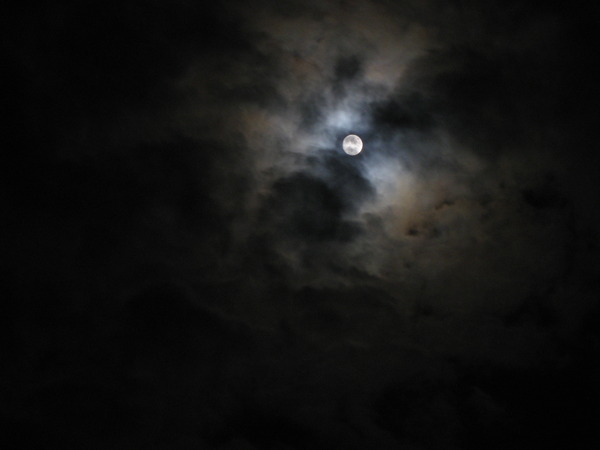 -ROMANIAN ORIGINAL VERSION-
ORBITE CRITICE
(din Jurnalul Astronautului Sazartinus)
*
Discutie libera cu ecourile,
pavaj pentru orbite critice,
spargator de false traiectorii,
viteza de neancorat…
"Poate voi atinge, totusi, destinatia!"
zice Geniul Cosmosului,
incercand sa se depaseasca
pentru a se ajunge din urma.
*
Pentru homalieni
fiecare zi echivala cu o noua existenta.
Astfel, cand se sculau dimineata,
uitau tot ce facusera inainte,
ocoleau instinctiv vechile lor tinuturi
(pe care nu le mai vedeau)
si cautau spatii nedefrisate,
unde construiau alte civilizatii.
Cand n-a mai ramas nici o palma de teren neocupata
in sistemul lor solar,
homalienii s-au simtit descumpaniti
pentru ca erau stanjeniti de niste lucruri
care nu existau.
*
"Noi nu stim ce este bucuria,"
mi-au spus locuitorii planetei Kroph,
"noi n-am descoperit inca rasul."
"Este foarte simplu,"
le-am raspuns,
"imaginati-va, de pilda,
un meteor fugarit de vant,
un satelit dojenind o planeta
sau o cometa executand un dans popular.
Nu credeti ca ar fi amuzant?"
"Oh, domnule Sazartinus,"
au suspinat ei,
"noi nu am spune una ca asta!"
*
Locuitorii sterpei planete Hungia
sufereau de foame.
Liderii lor ii acuzau de lenevie,
acesta era motivul,
in timp ce ei isi suspectau conducatorii
de lacomie, rea-vointa
si gestionare catastrofala a resurselor.
Prin lege, evident,
schimbarea rolurilor era imposibila.
Sarmanii,
ar fi devorat si stelele de pe cer,
dar lumina lor nu era comestibila,
asa ca nu le mai ramanea decat speranta
ca intr-o zi
liderii lor vor manca peste norme
si vor fi doborati
de gravitatie.
*
Ploile de stele cazatoare de pe planeta Axalia
ii imbatau pe cei de acolo,
care ieseau afara sa le vada
si se bucurau ca niste copii.
" Nu aveti nimic de castigat!" -
le-am strigat,
"doar pericolul de a fi loviti de meteoriti.
Nu intelegeti?"
"Nu!" - mi-au strigat ei,
rasucindu-se nebuni si goi
sub lacrimile
fericirii totale
si ale mortii virtuale.
*
Cultura -
ce ochelari de protectie
pentru ratiune
contra razelor puternice
ale Cosmosului!
*
© 2009 SARM
(Romanian Society for Meteors and Astronomy)