EL TEIDE MAGNETISM
In Tenerife and its surroundings,
more or less voluntary,
all the looks turn to
the Teide volcano.

-Valentin Grigore-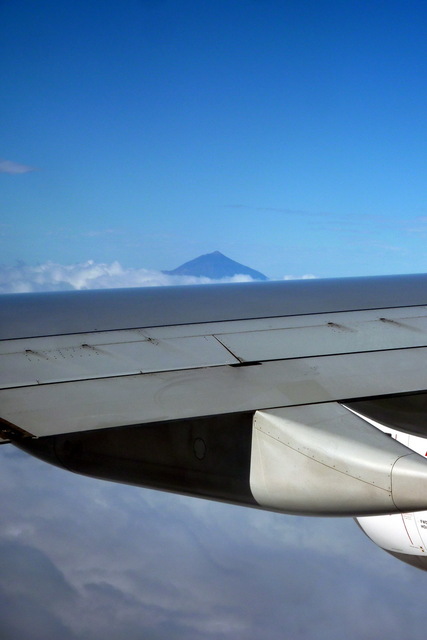 Astropoem: Andrei Dorian Gheorghe
Photographs: Valentin Grigore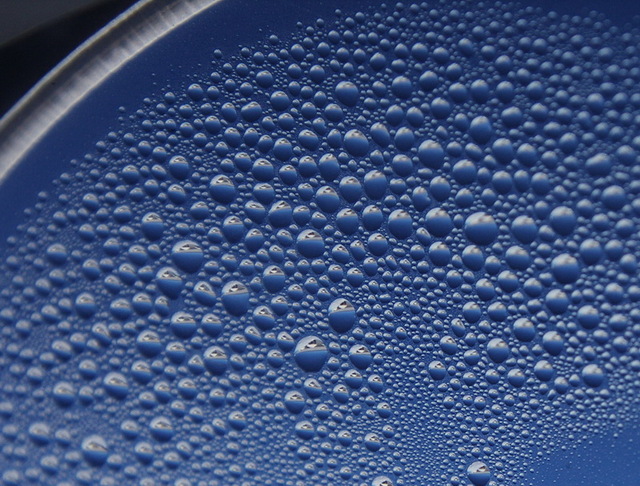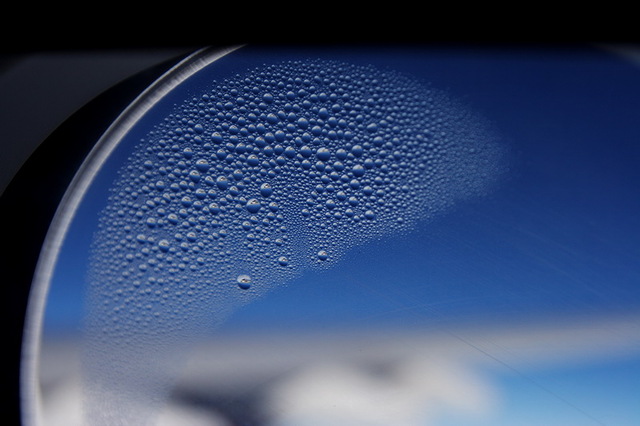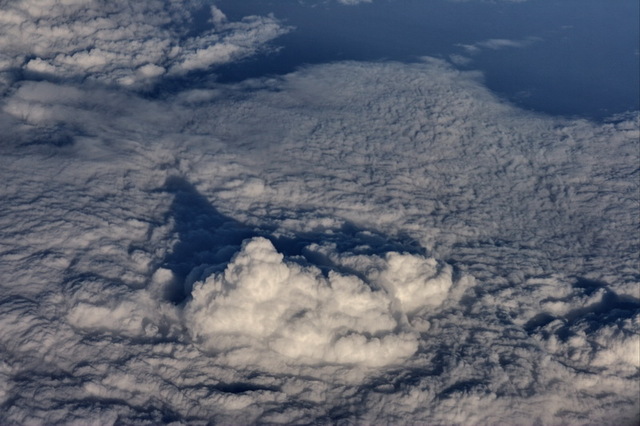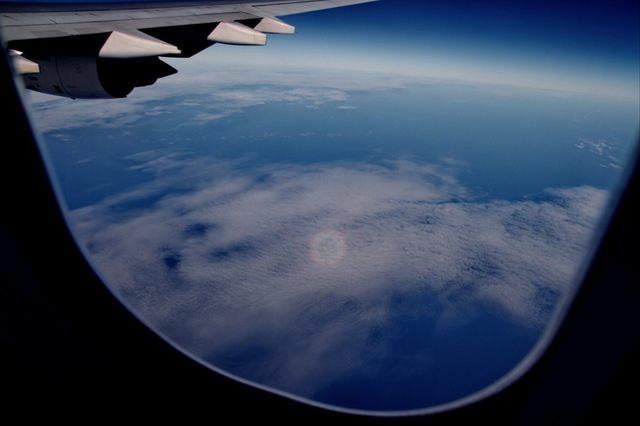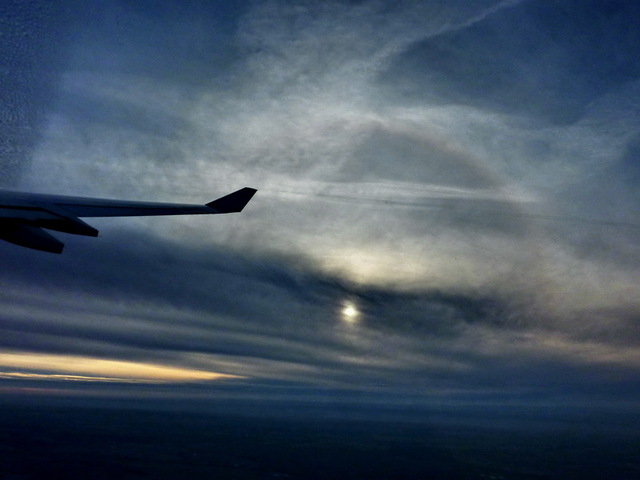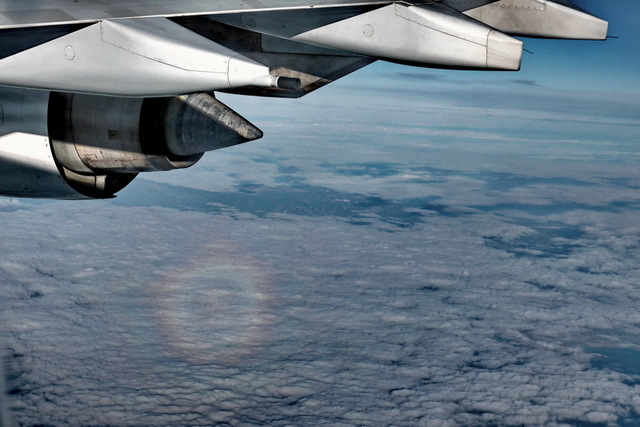 In Tenerife,
the largest Canarian island,
you can do a lot of things
for your culture,
beginning with a visit to its Capital,
Santa Cruz de Tenerife.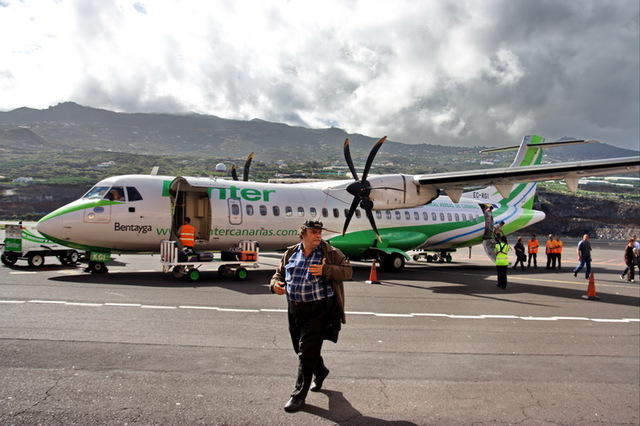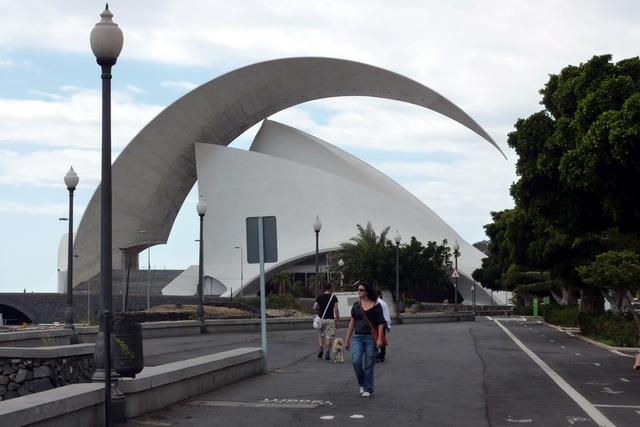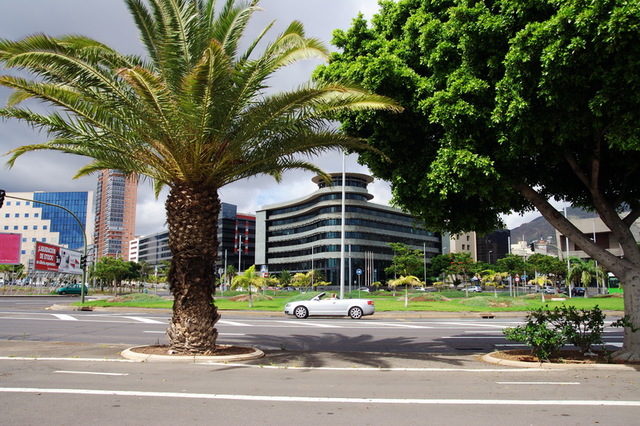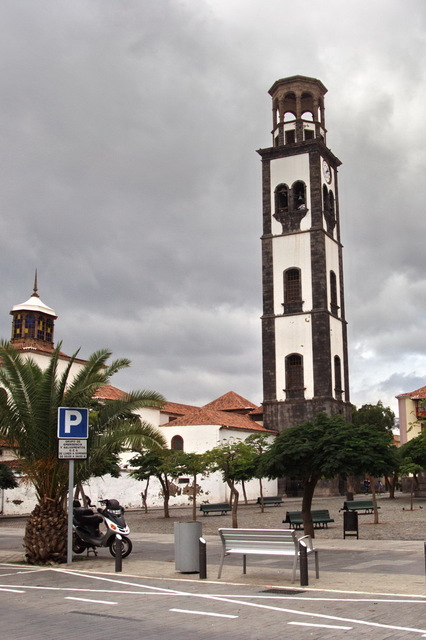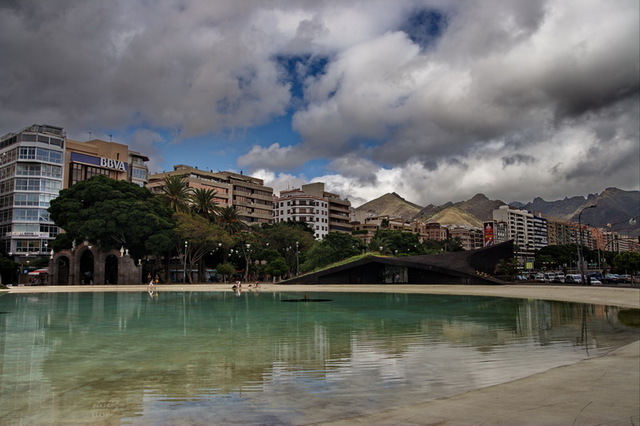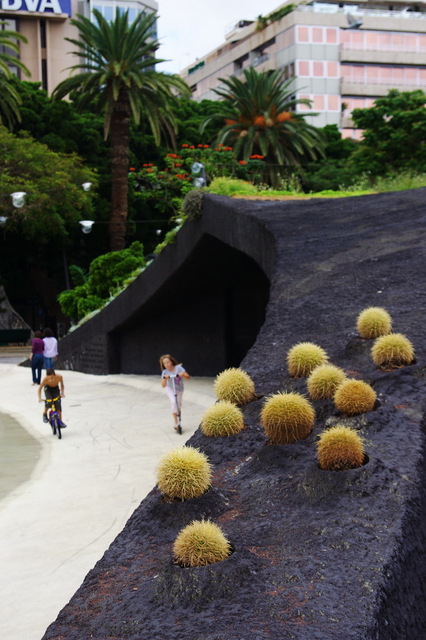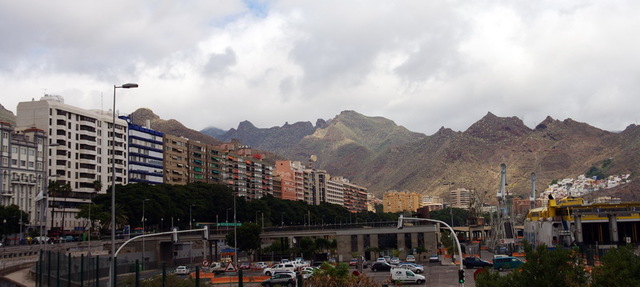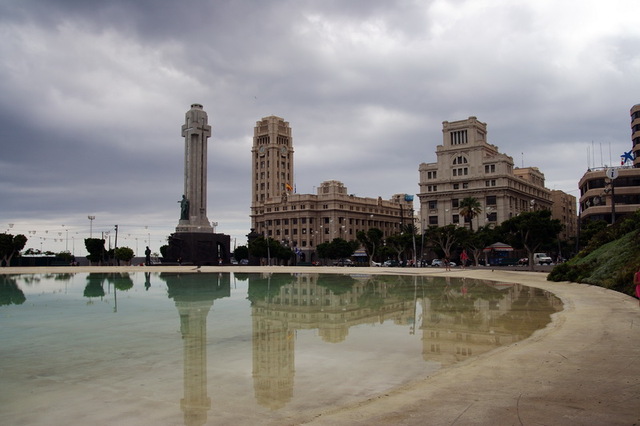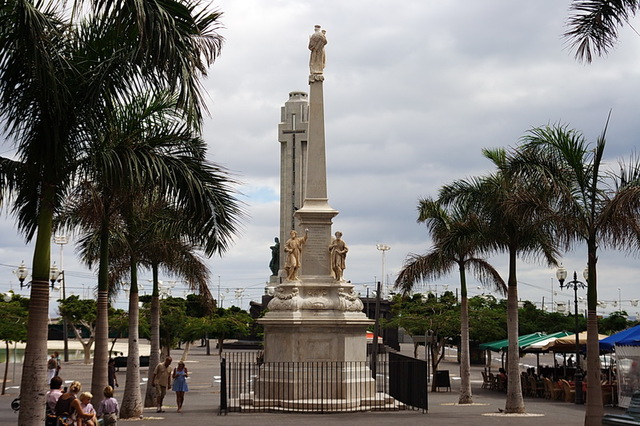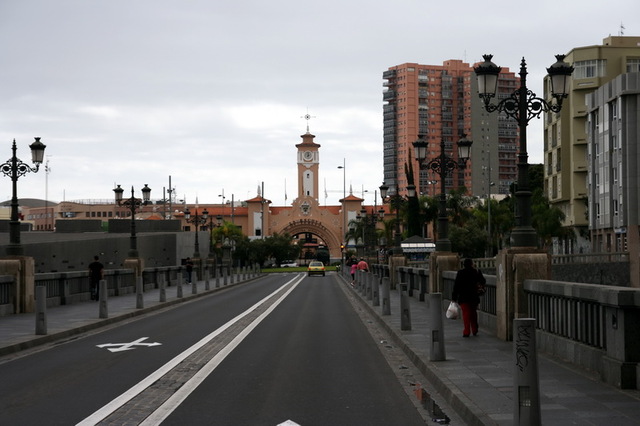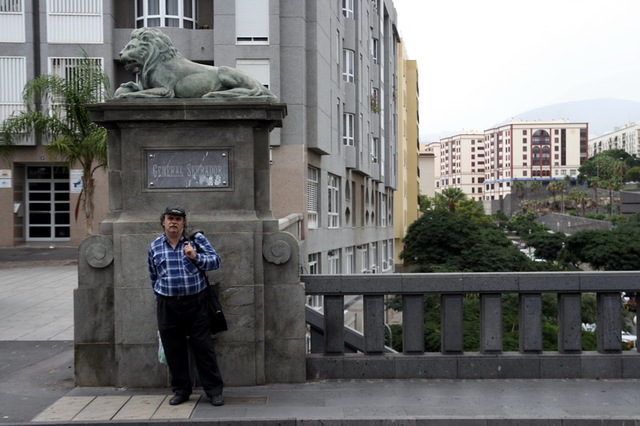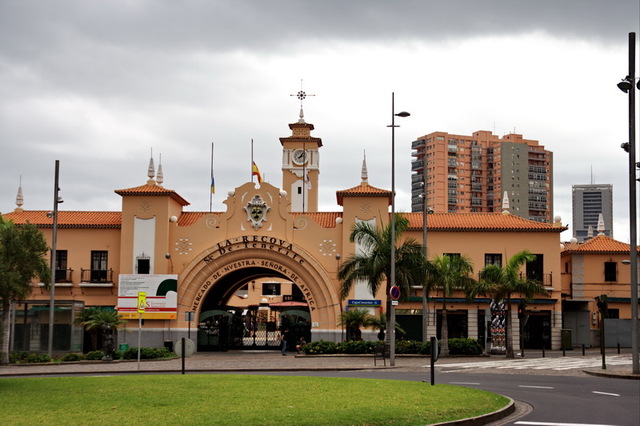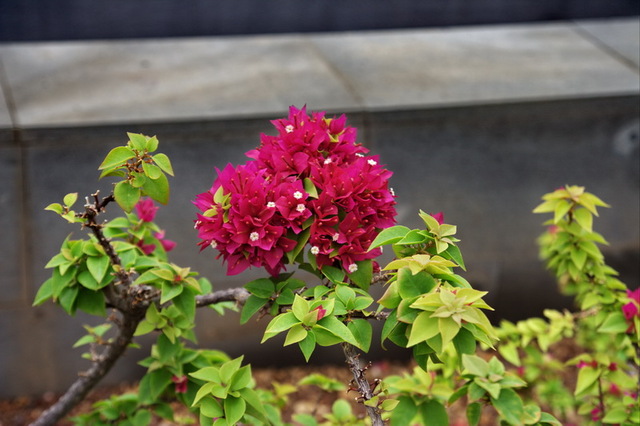 But anything you would do,
you feel the magnetism of
the highest elevation in the Atlantic Ocean,
Pico del Teide,
or the Teide volcano,
or Echeyde,
the Mount Olympus of the Canary Islands,
where the god of light Magec
was imprisoned by the devil Guayota
and saved by the supreme god Achaman.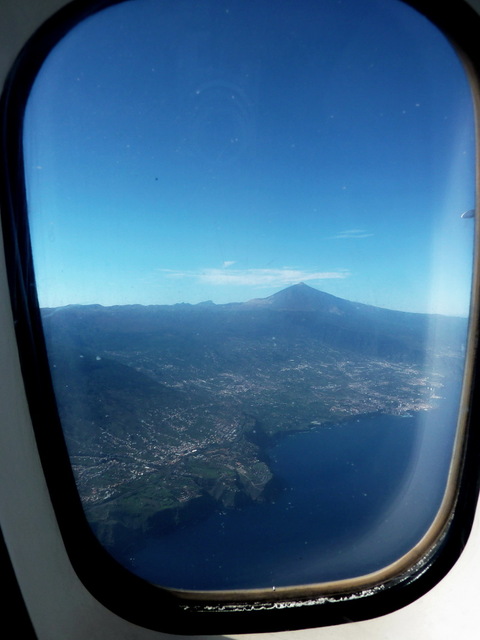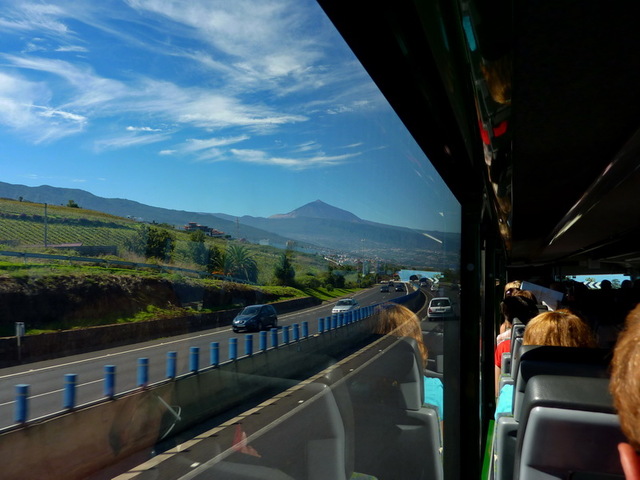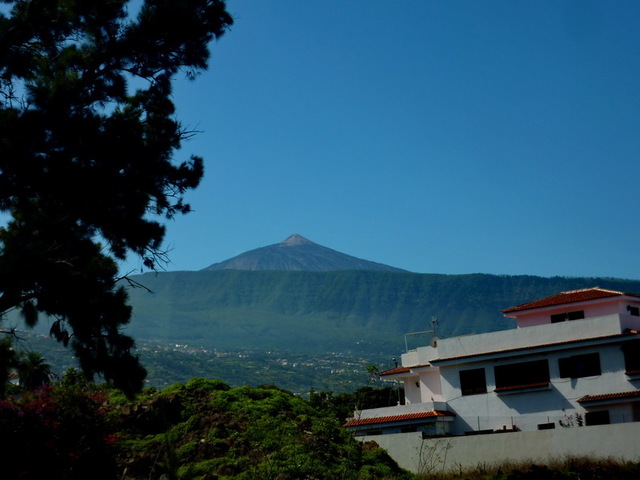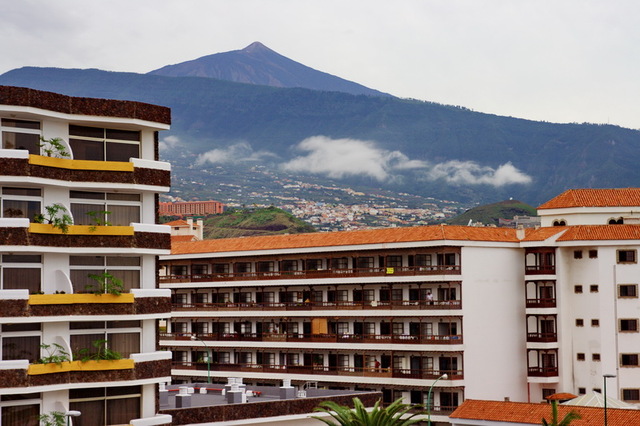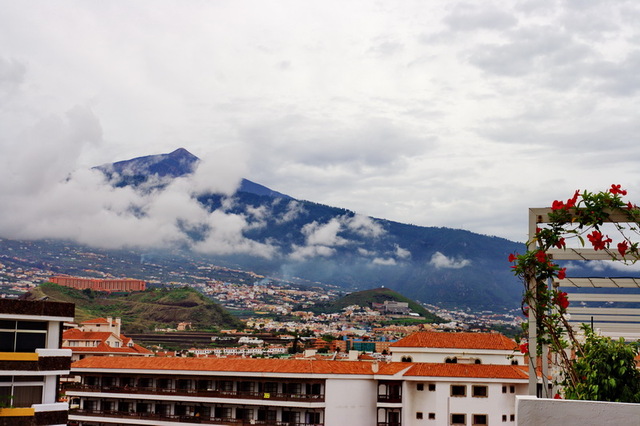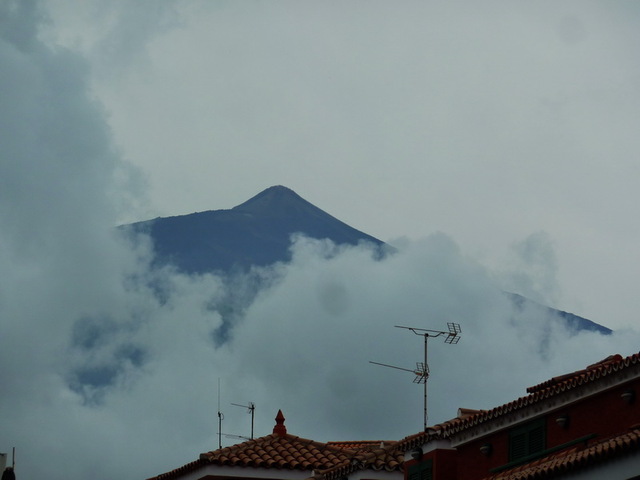 Today the god of light is free again,
and El Teide,
fortified by an international necklace of telescopes,
continues to sustain the sky
with secretive wonders
and wonderful secrets.
*
EL TEIDE
SEEN FROM THE ISLAND OF LA PALMA
IN OCTOBER 2010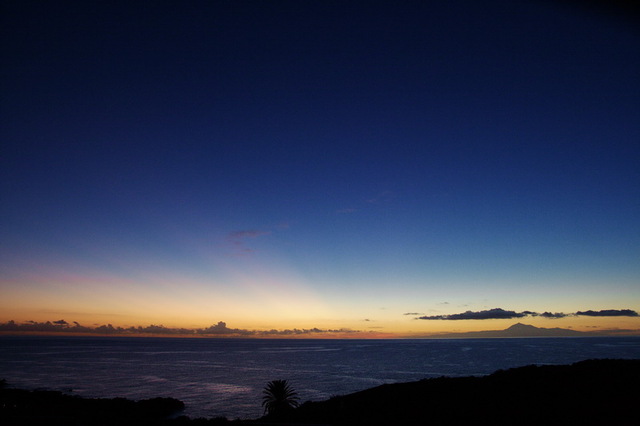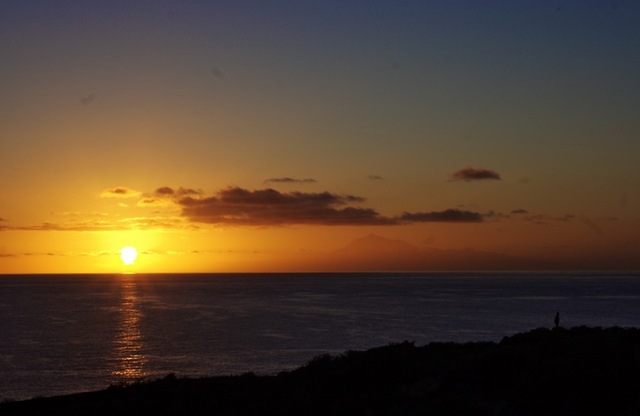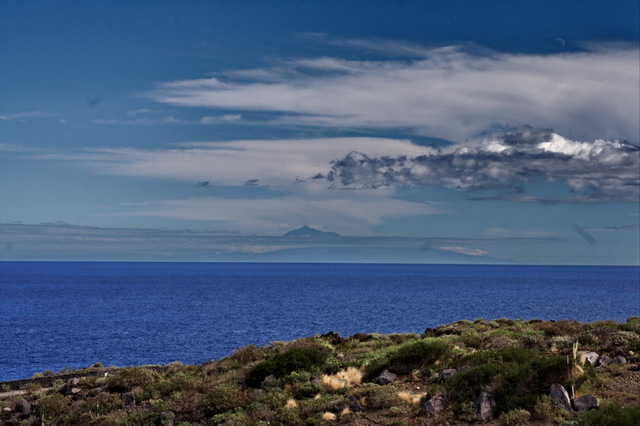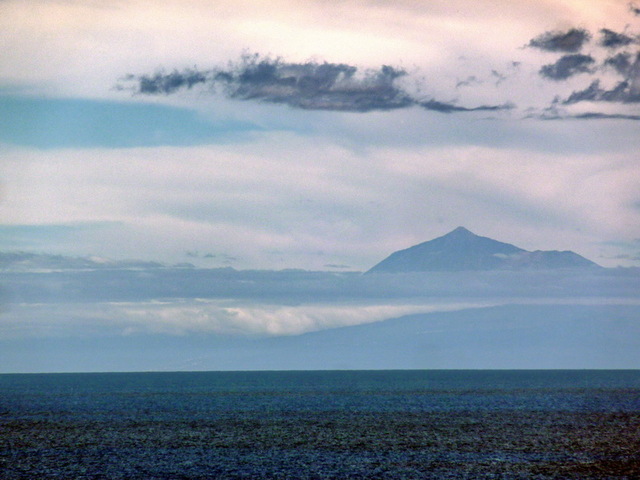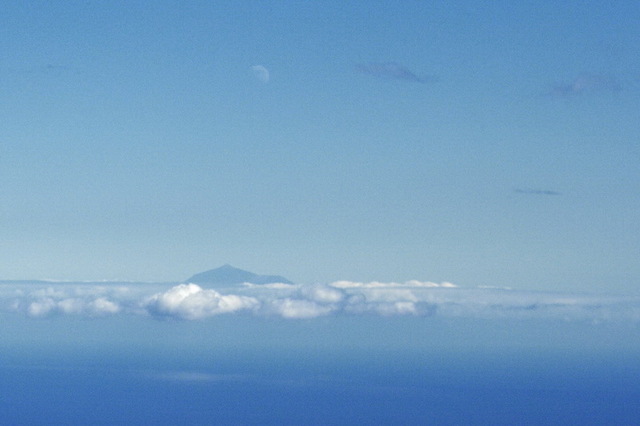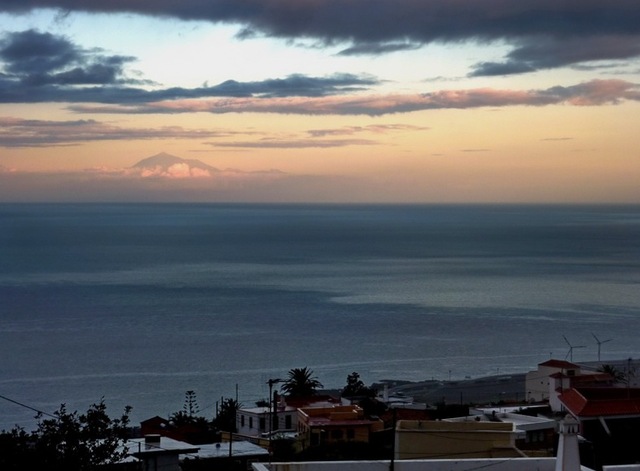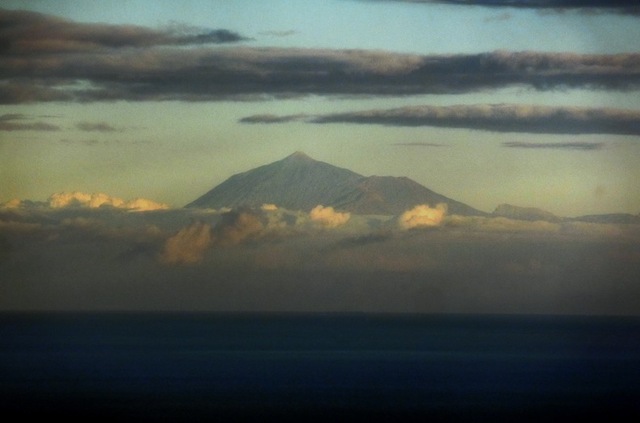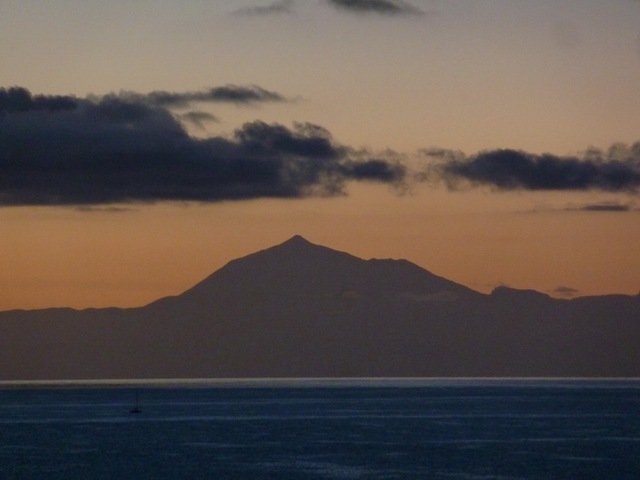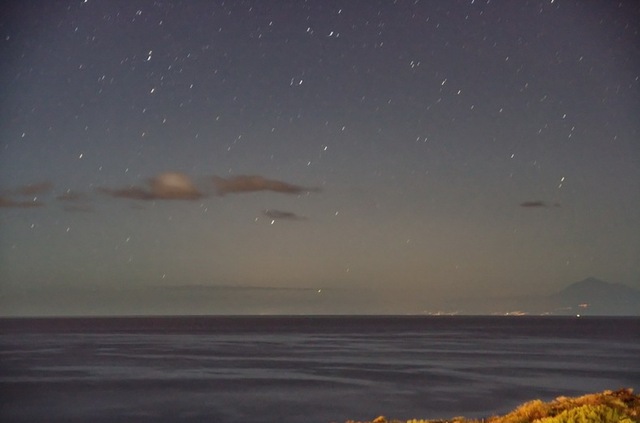 *
EPILOGUE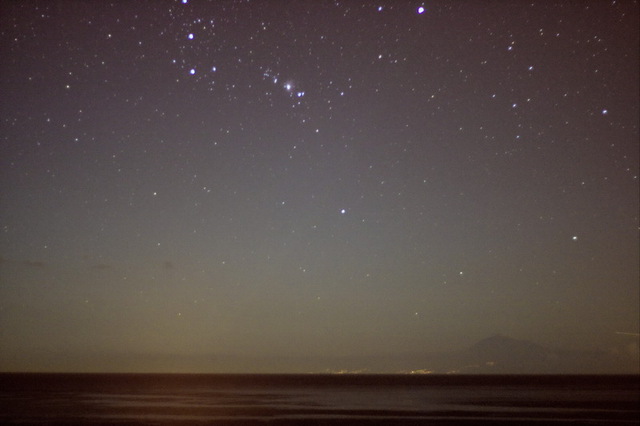 And all is quite perfect when,
as a supplementary safety measure,
even the great hunter Orion
and the zodiacal light
guard the Teide volcano!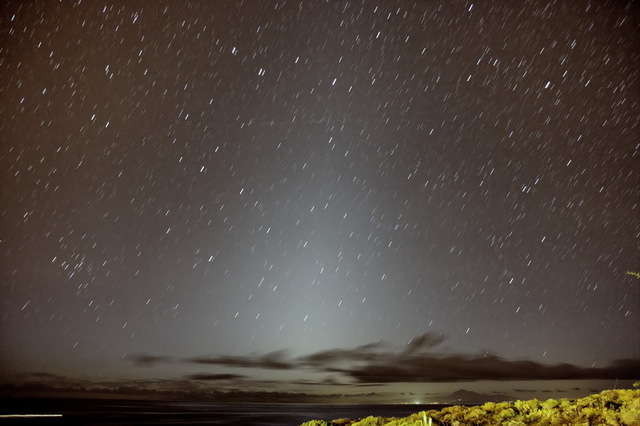 *
Design: Florin Stancu
© 2011 SARM
(Romanian Society for Meteors and Astronomy)