BUCHAREST AS A GARDEN
AROUND AUTUMN EQUINOX 2017
Three introductory photos Valentin Grigore
Text and photos Andrei Dorian Gheorghe
Design Florin Alexandru Stancu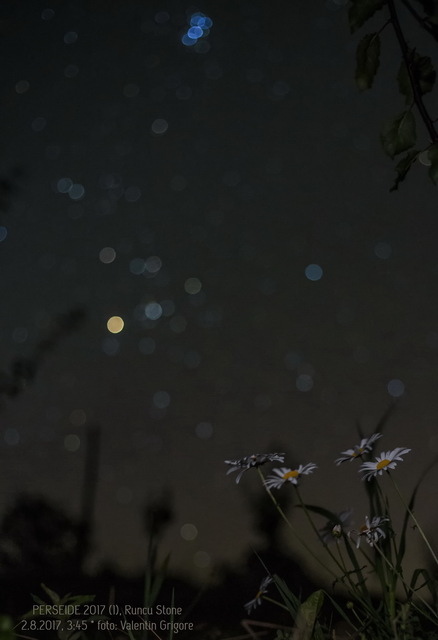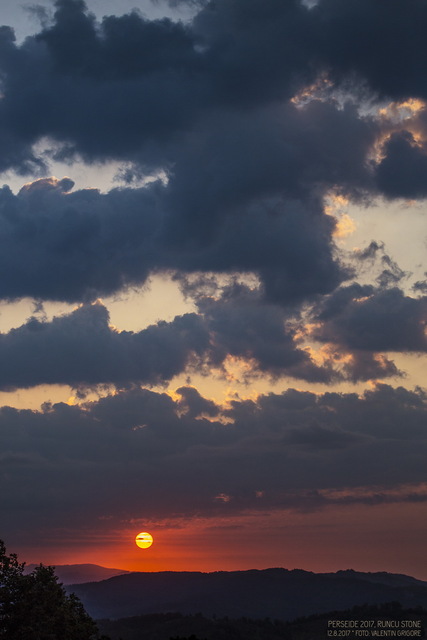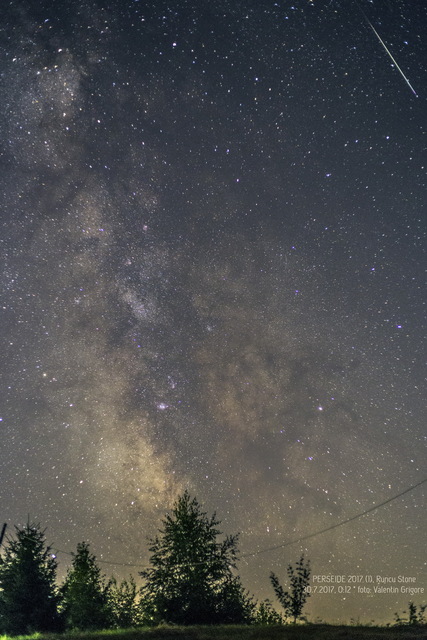 After I saw the pictures from above,
which the president of SARM, Valentin Grigore,
took in 2017 August during the 25th edition of SARM's Perseid event
(at Runcu Stone),
I was afraid of a crisis of inspiration until the autumn equinox,
so I abandoned myself to the charm of the
trees, flowers. clouds and buildings,
watching Bucharest as a garden
with ihe Sun and the Moon included in it.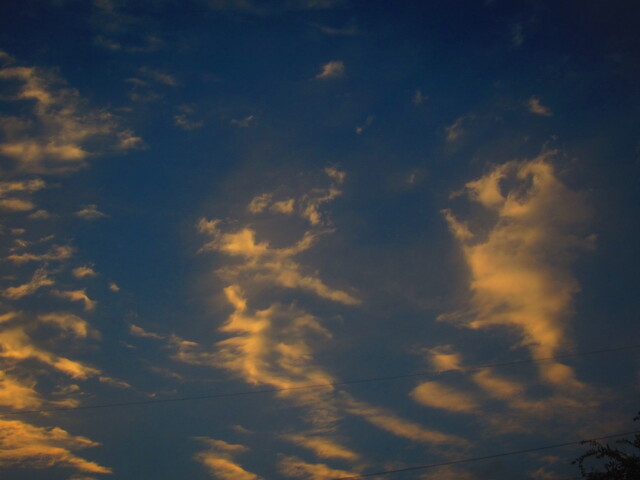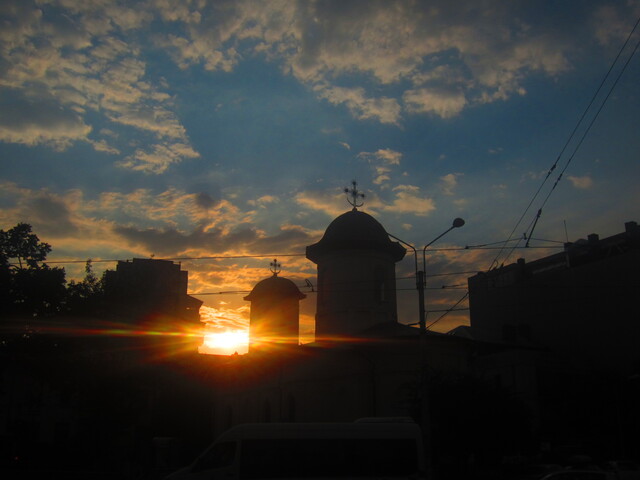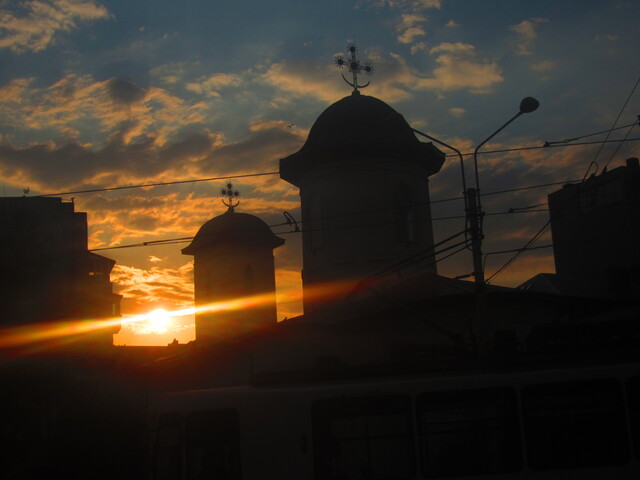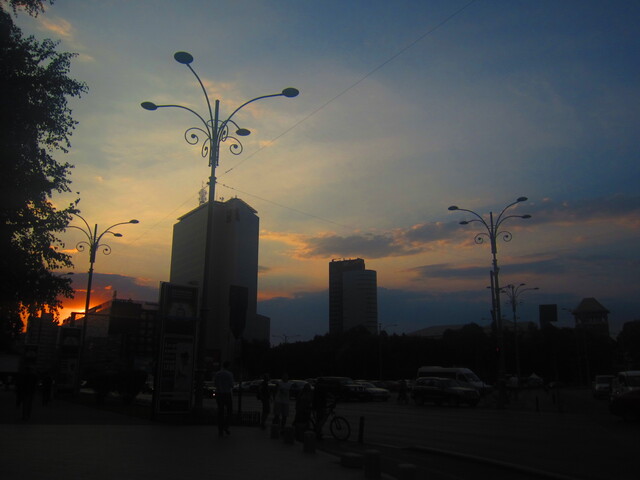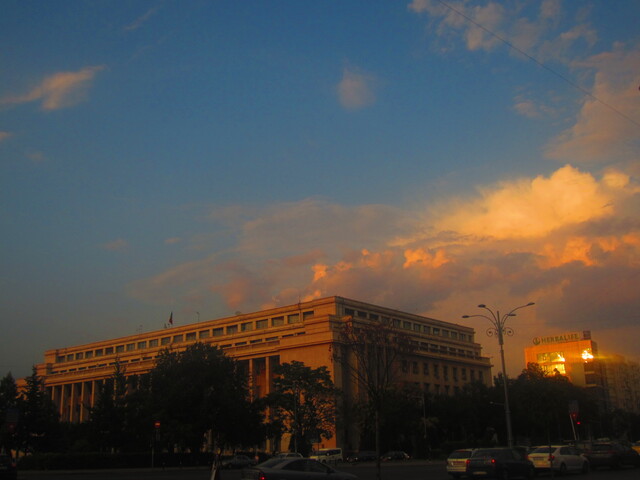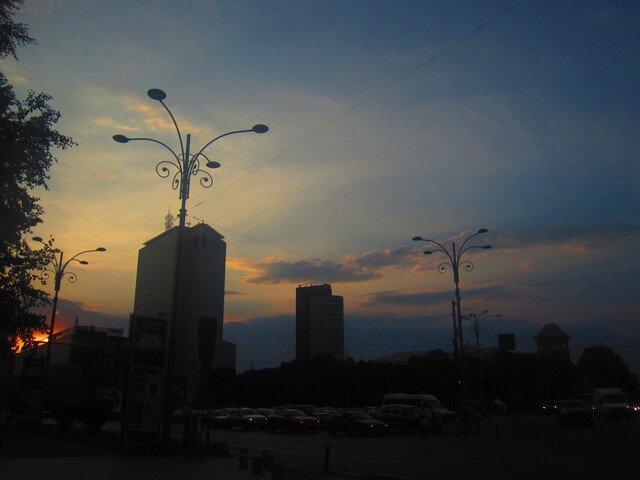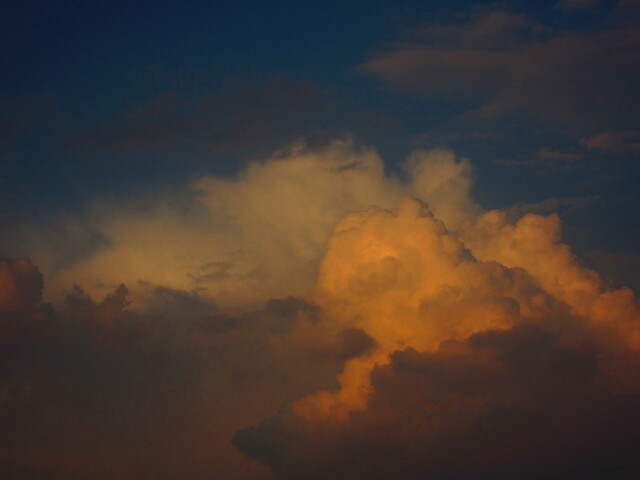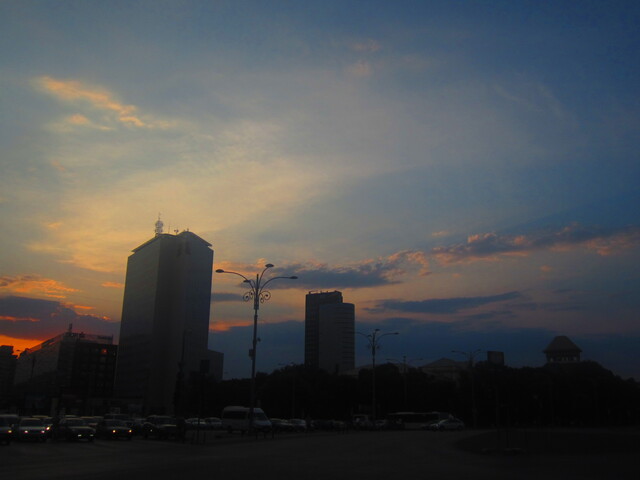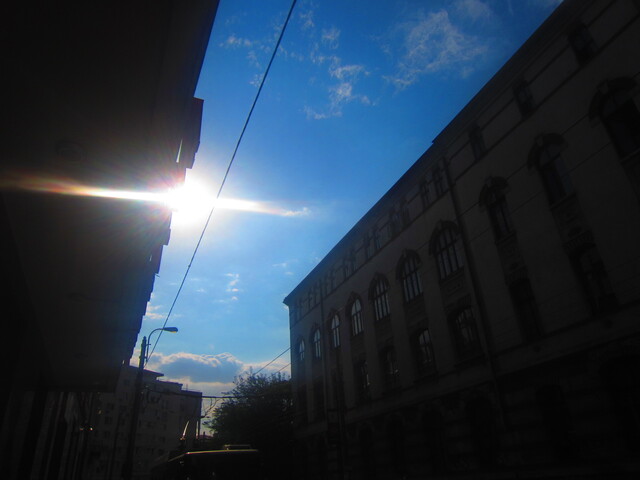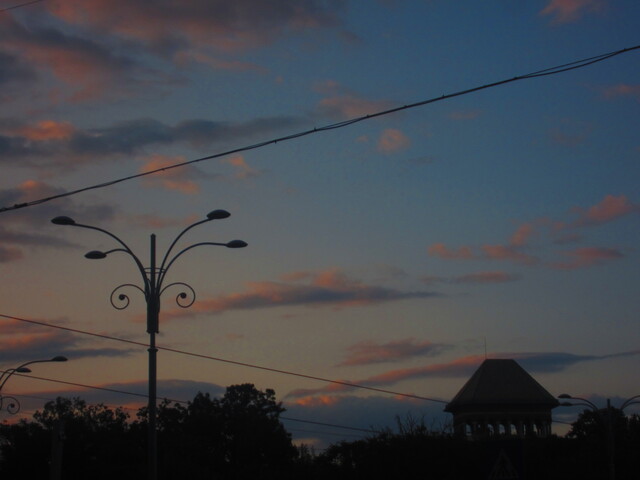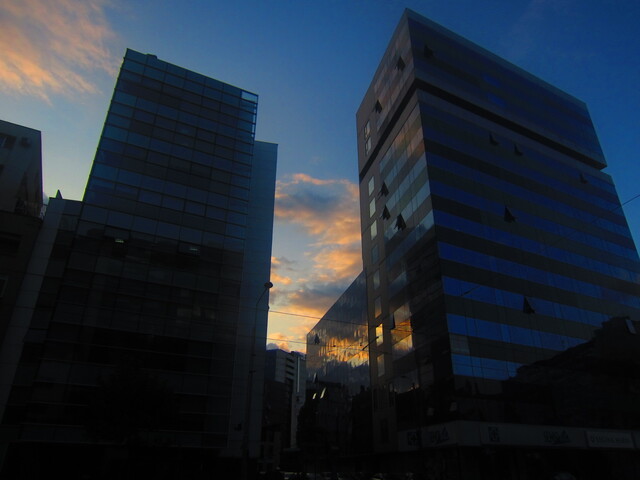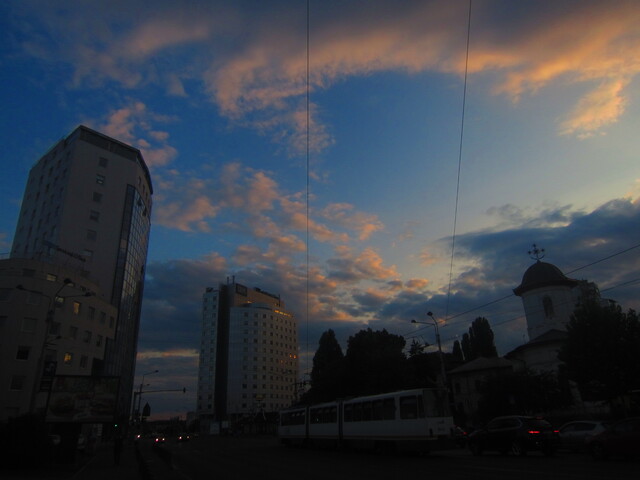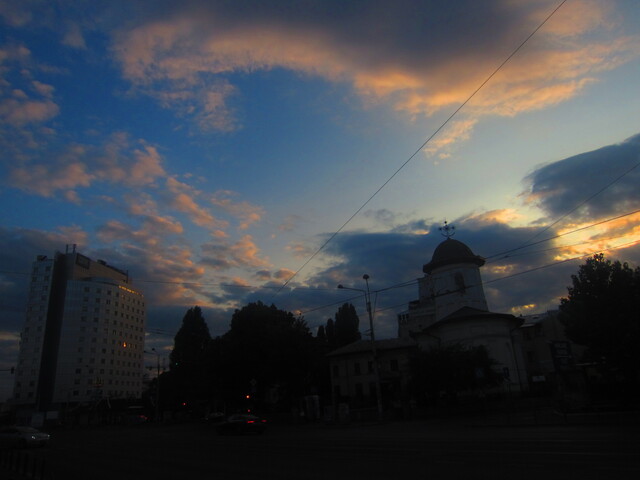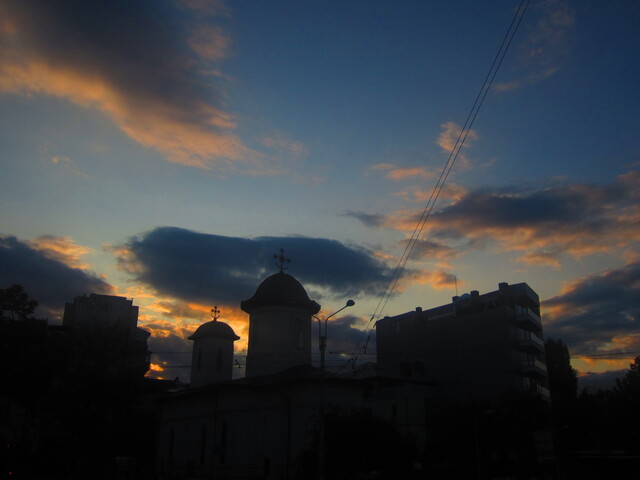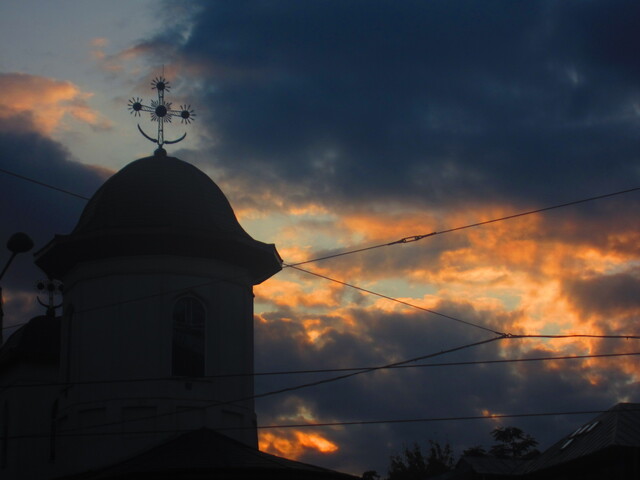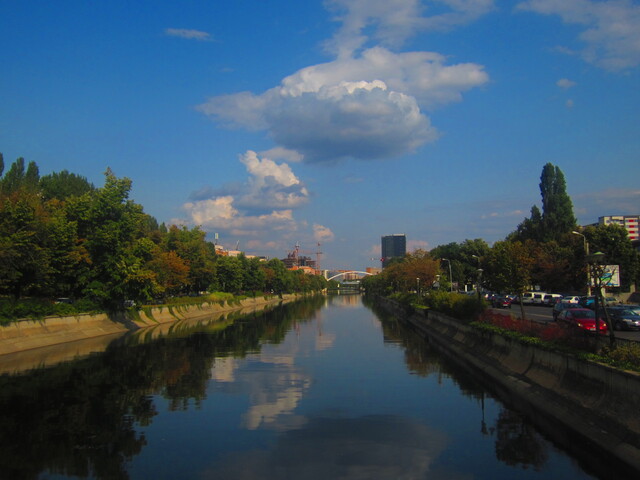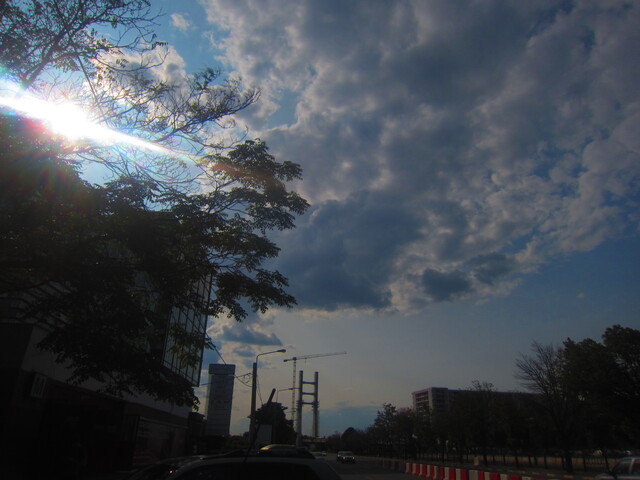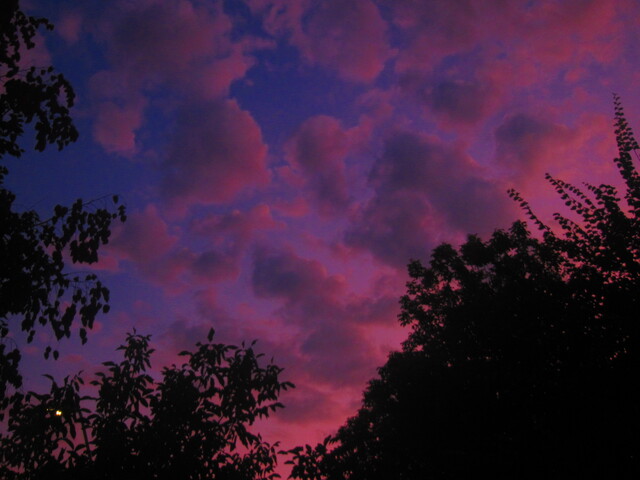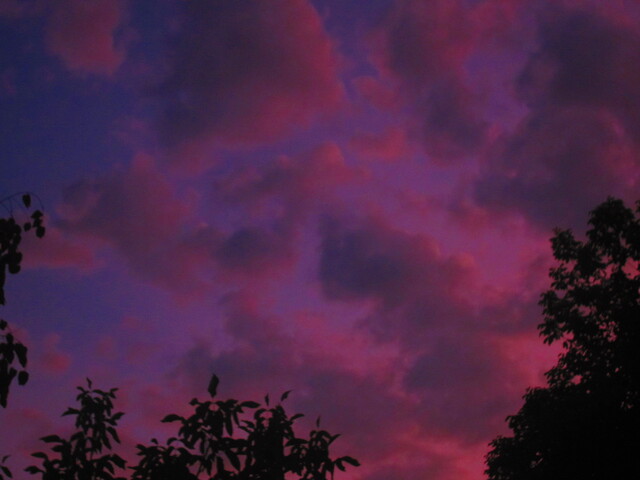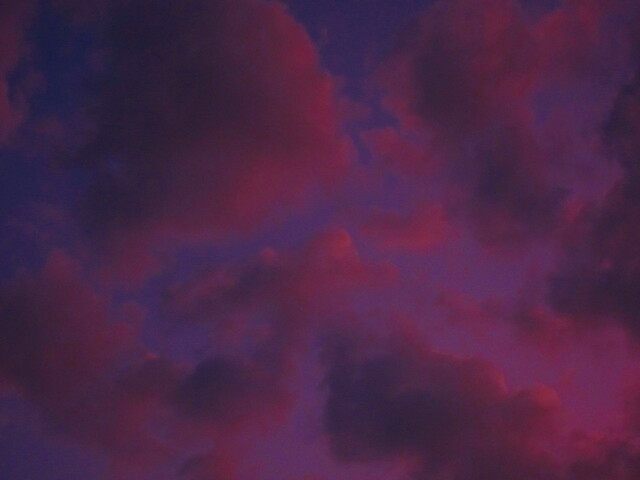 After this first series of photos (August 8-13)
I kept the same vision during a trip to Braila and back (August 26-27).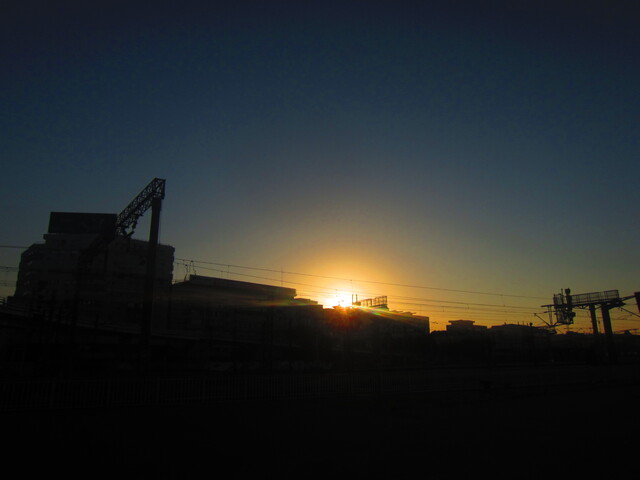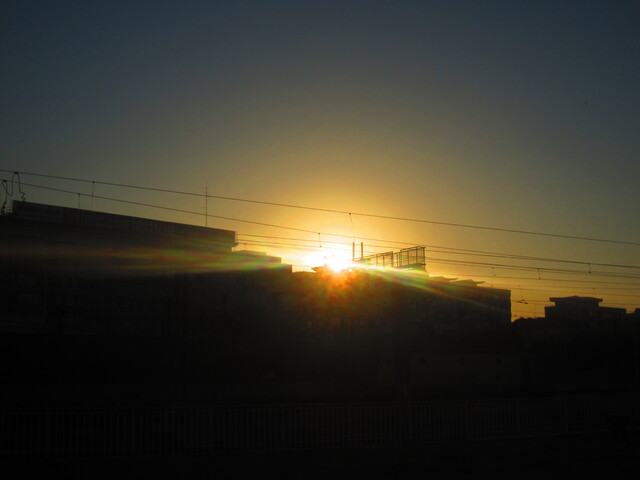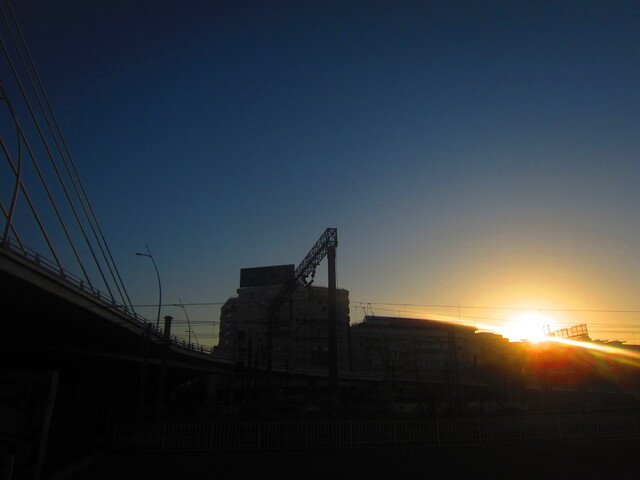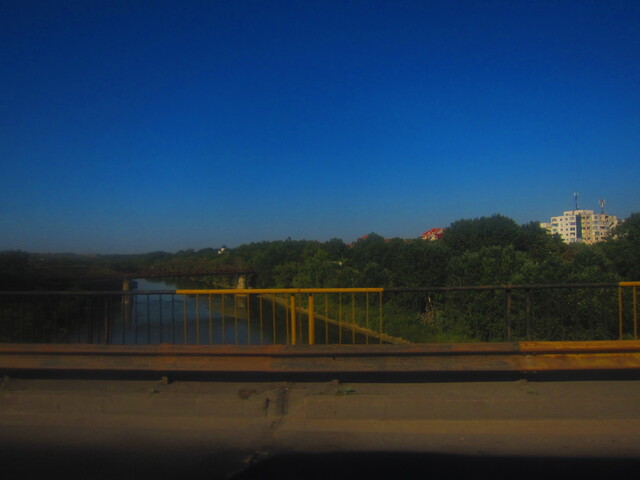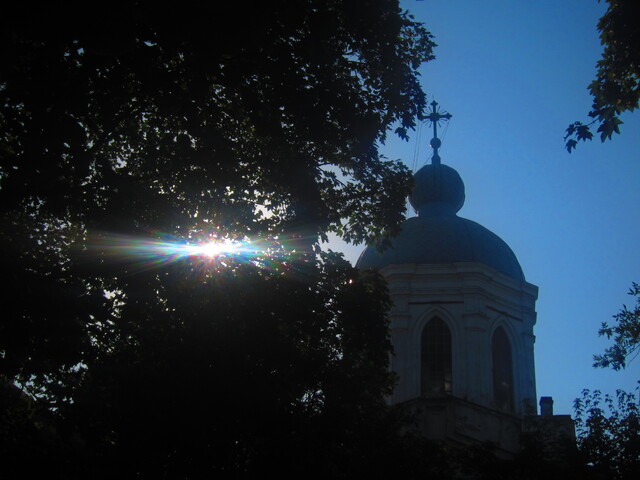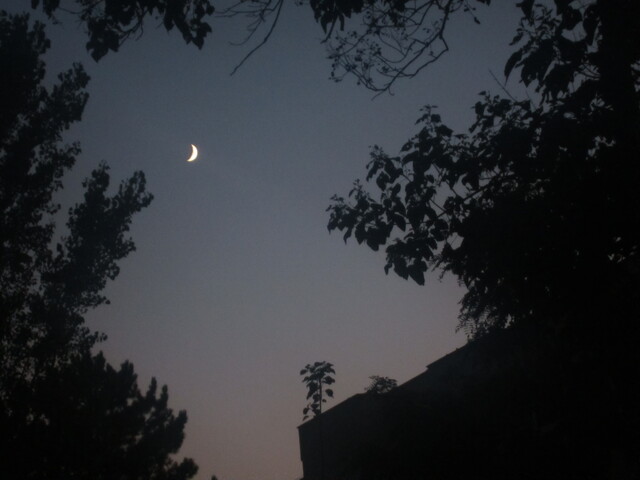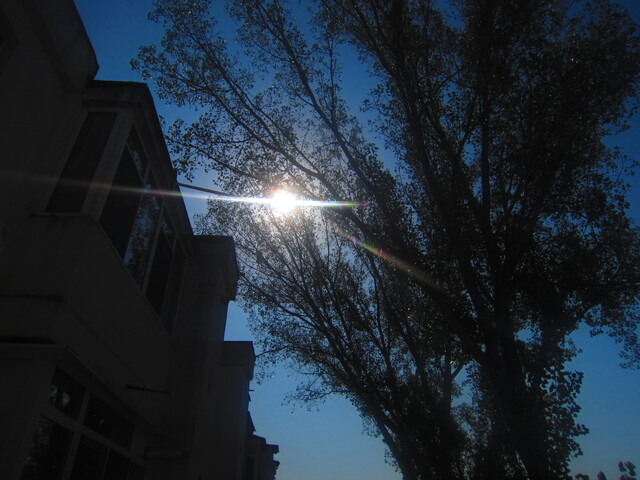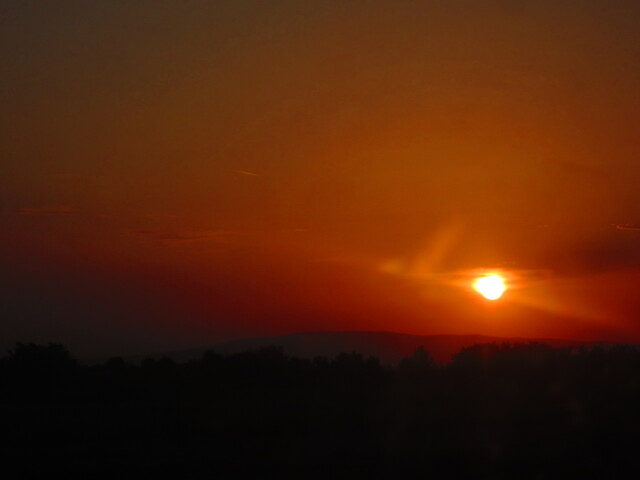 I continued this game (August 30-September 15)
until I saw Sirius appearing in the sky as a herald of the autumn.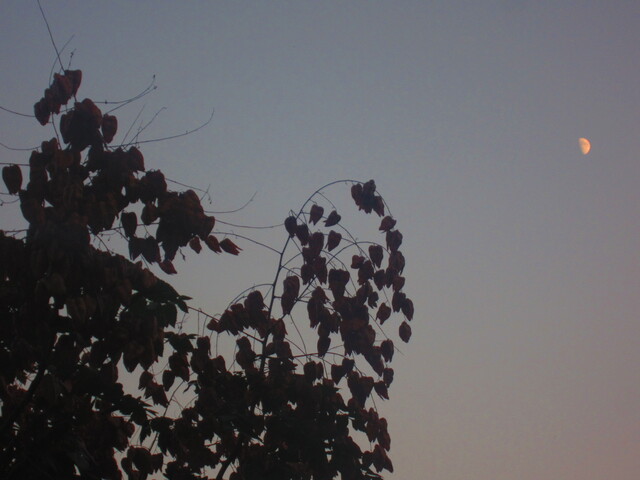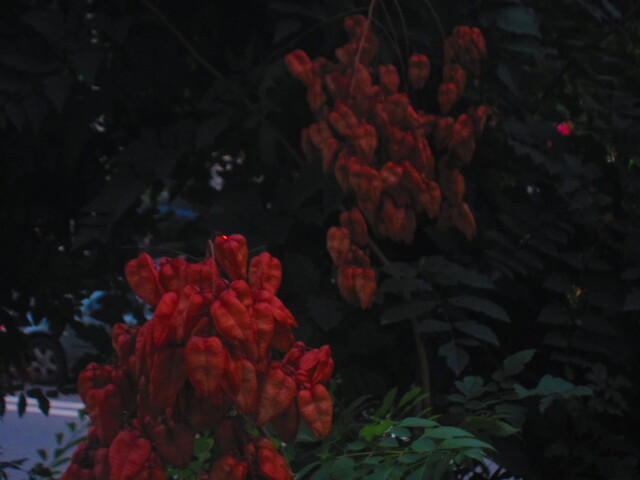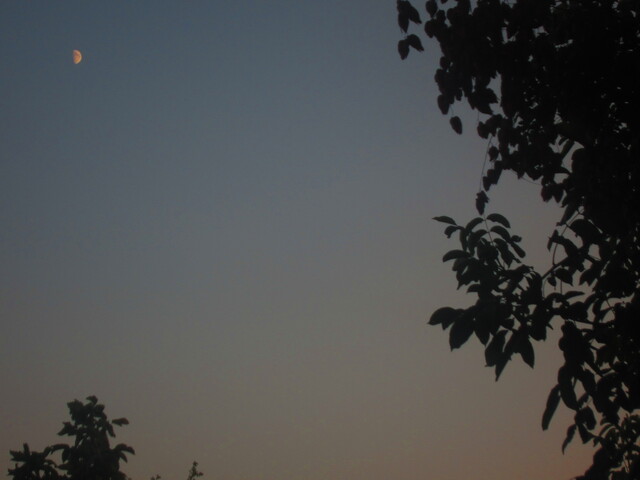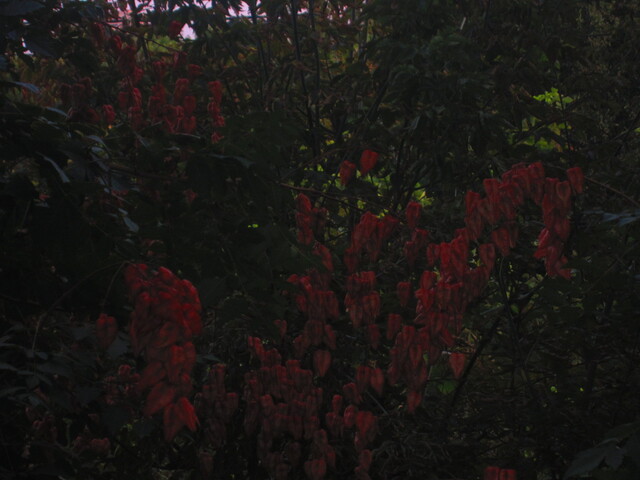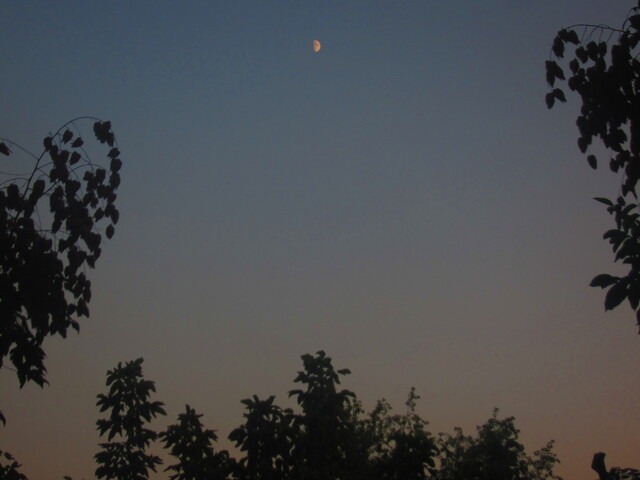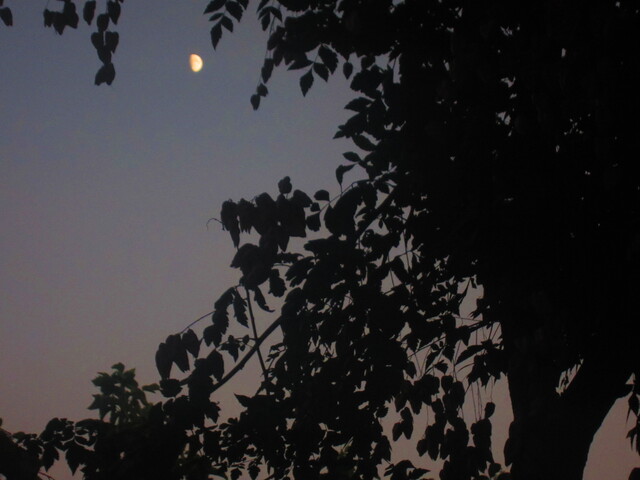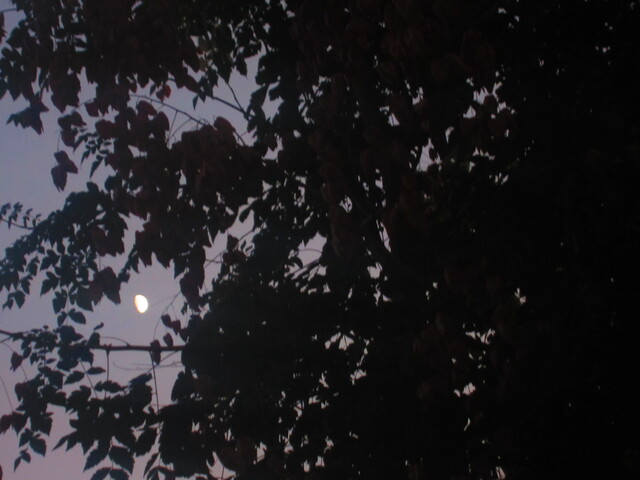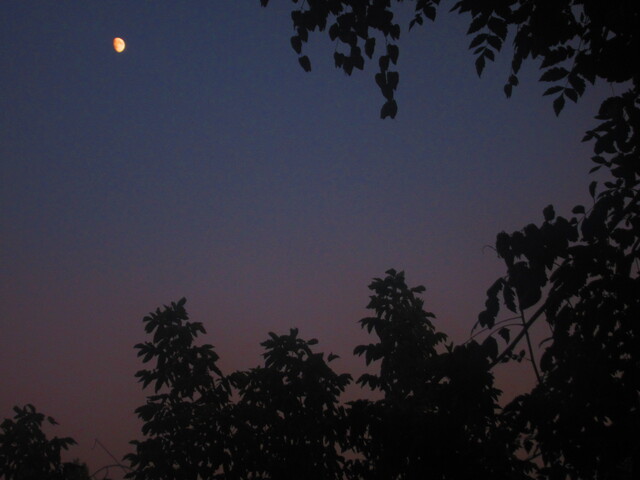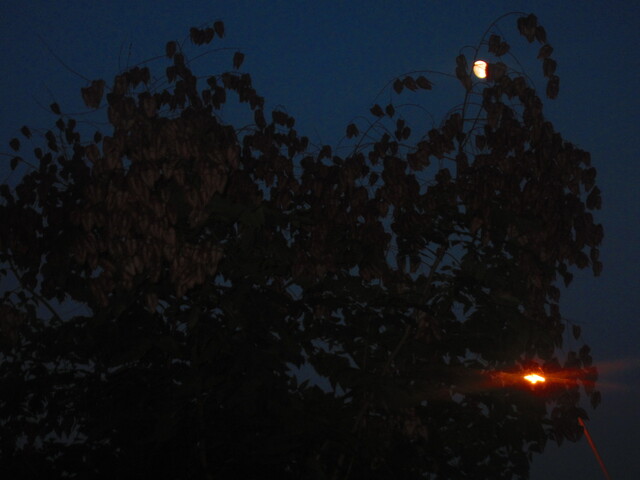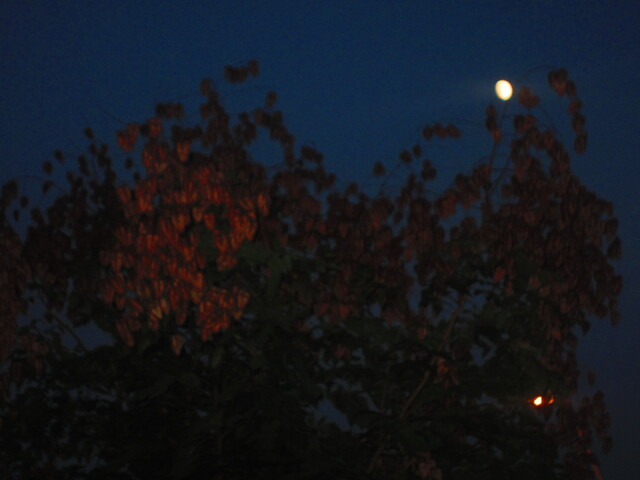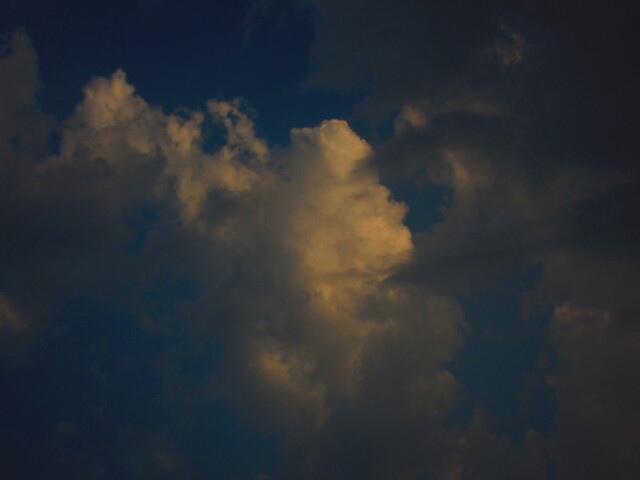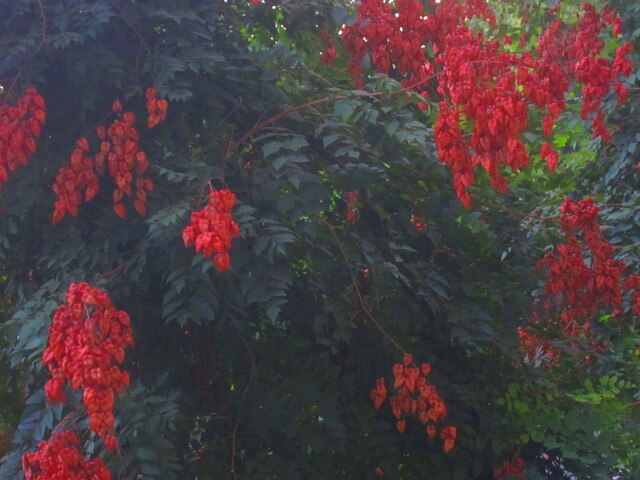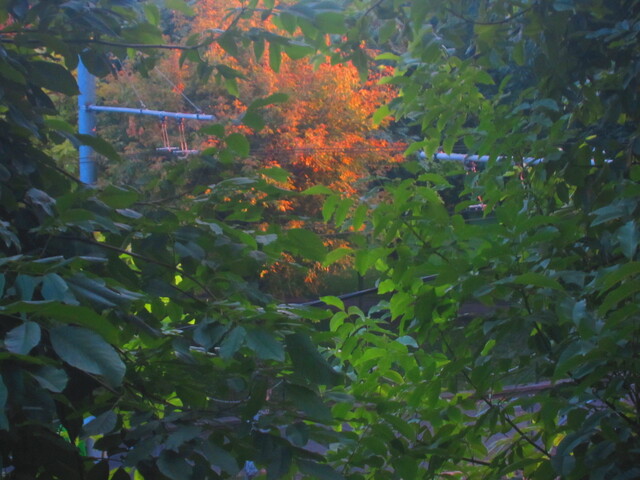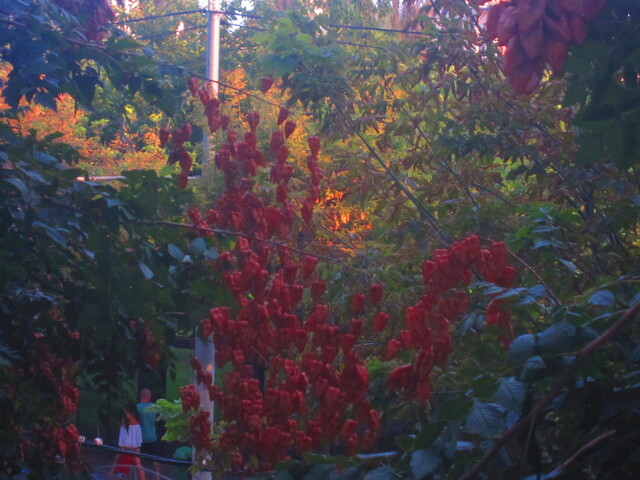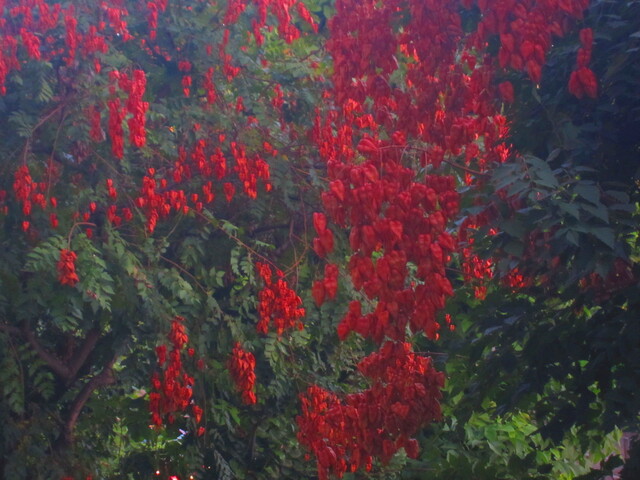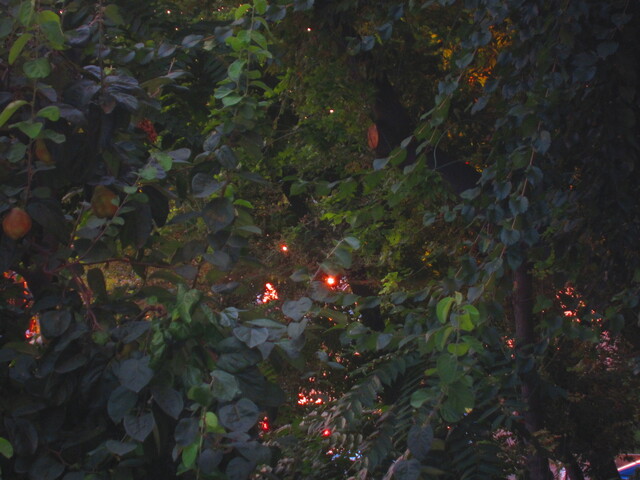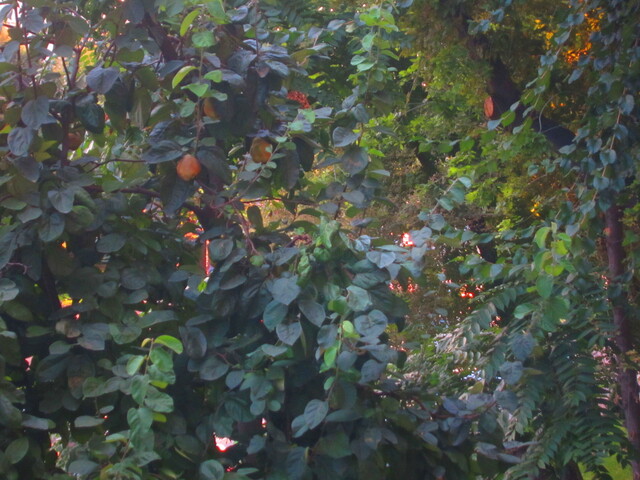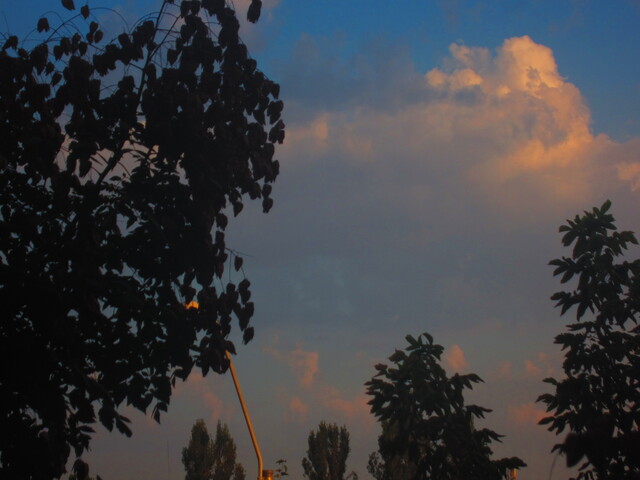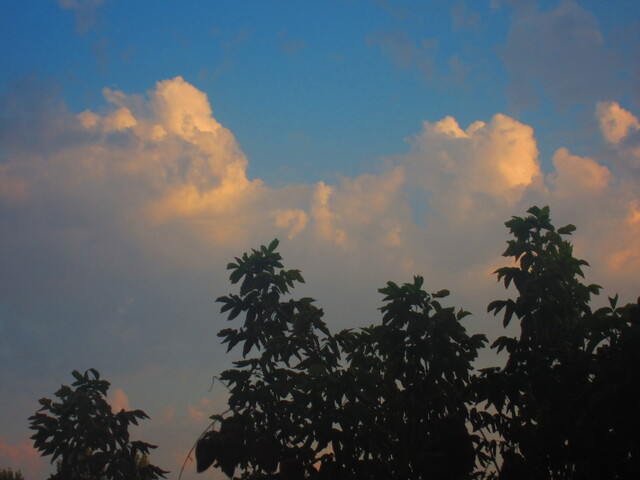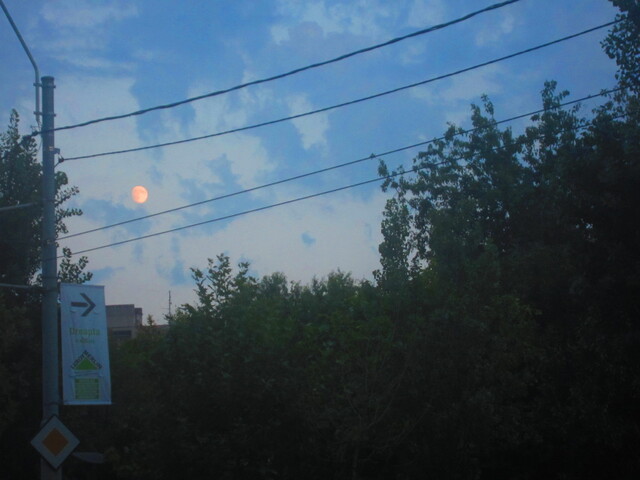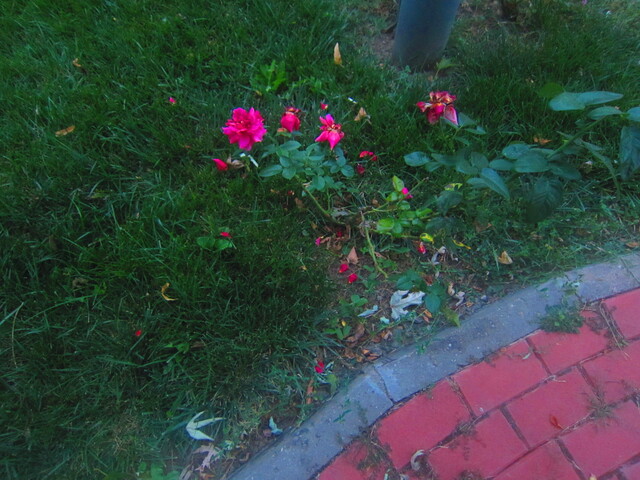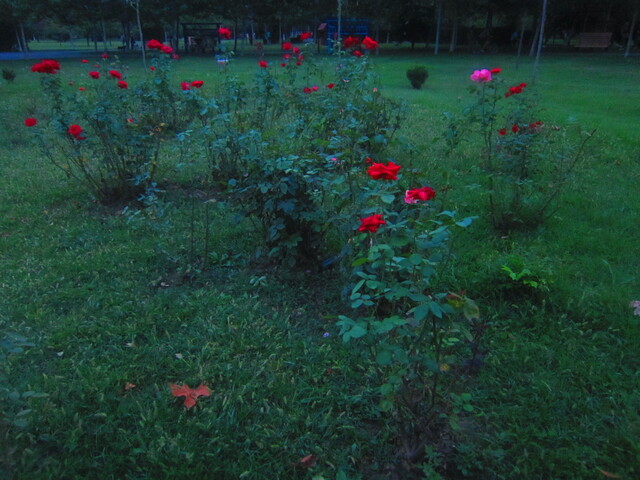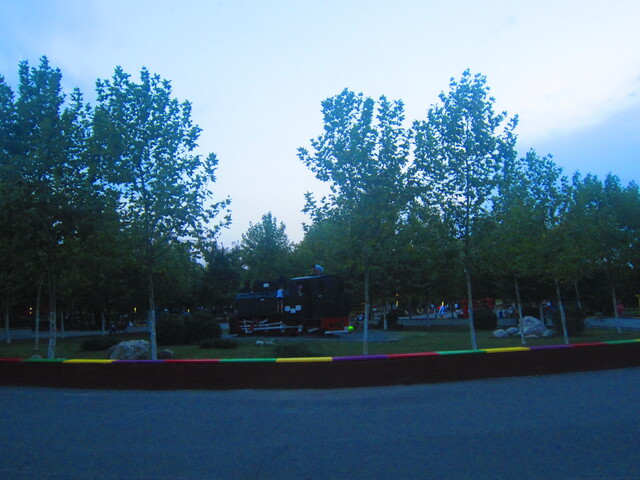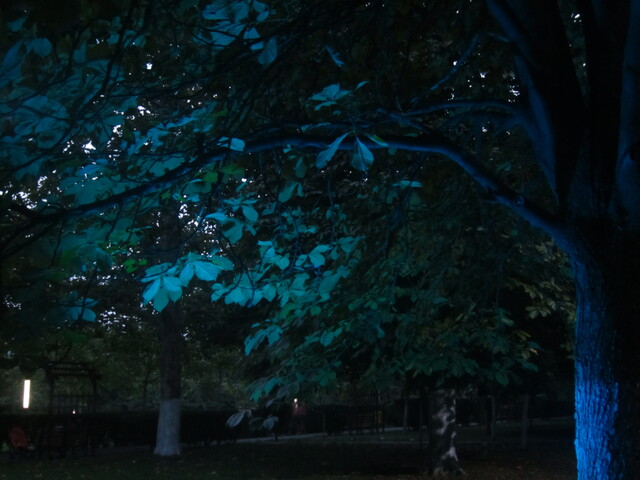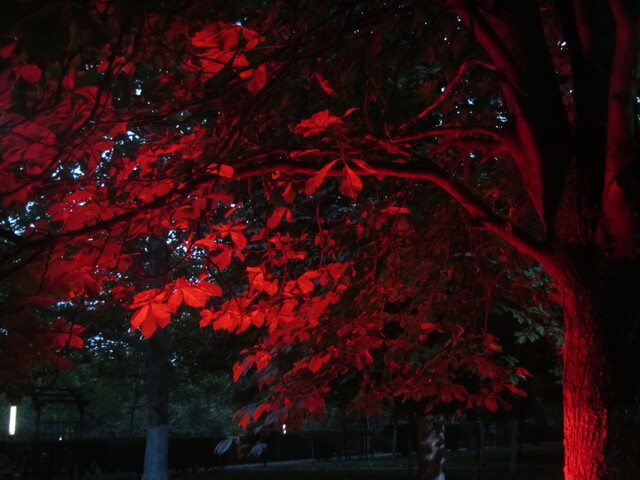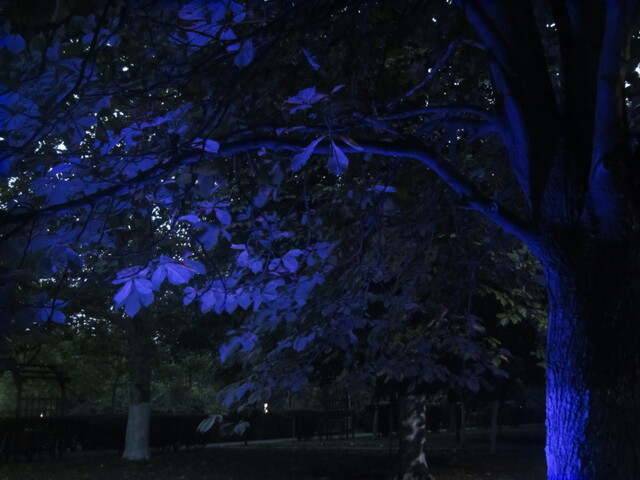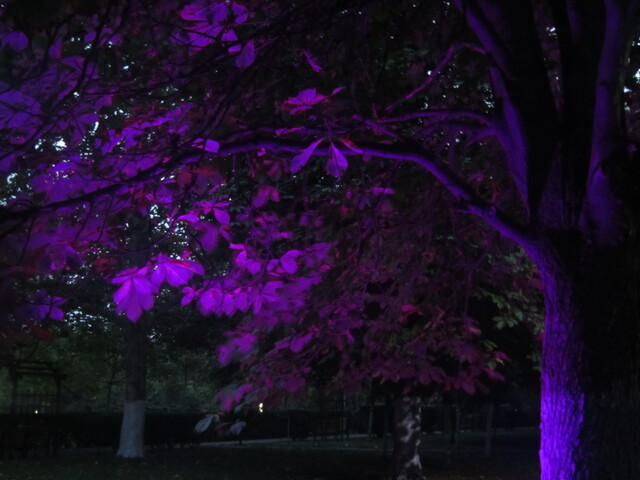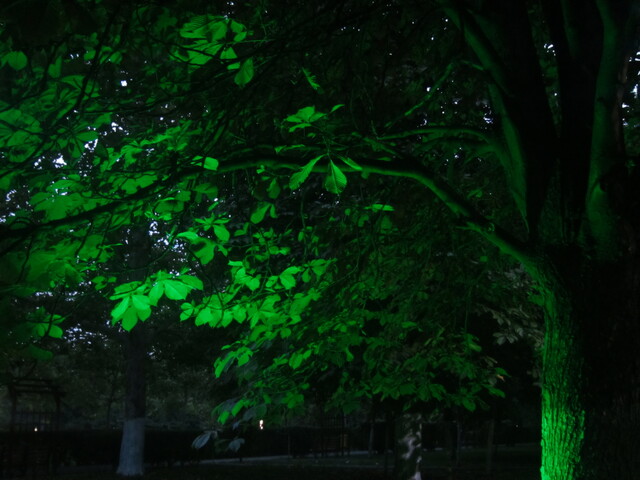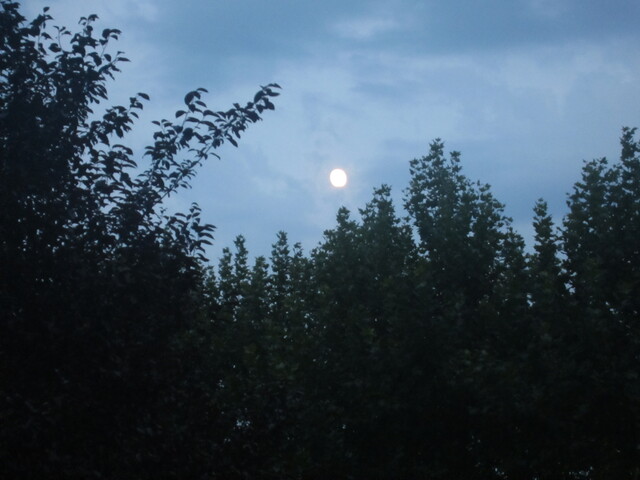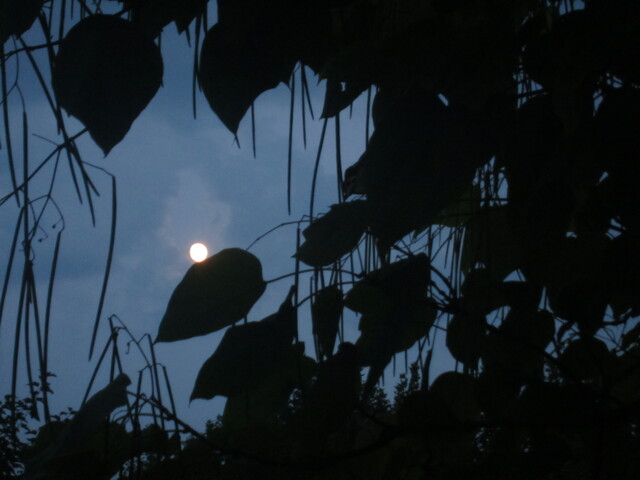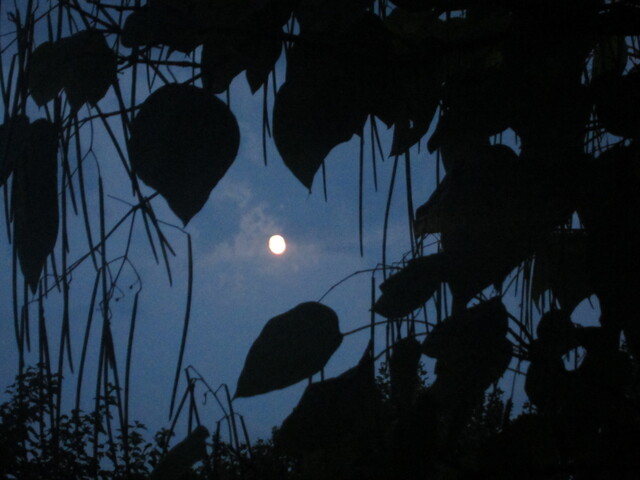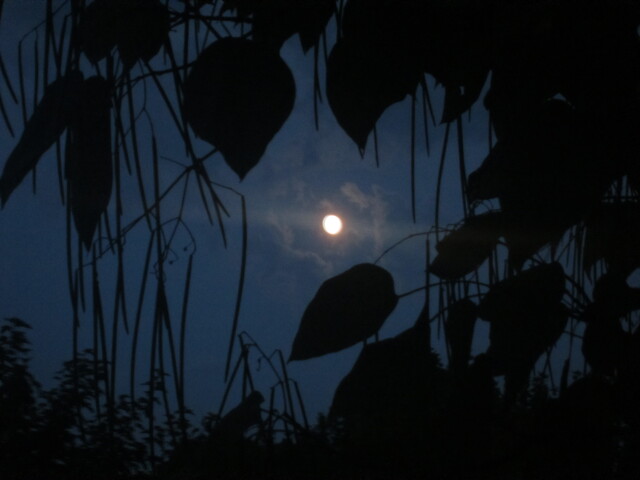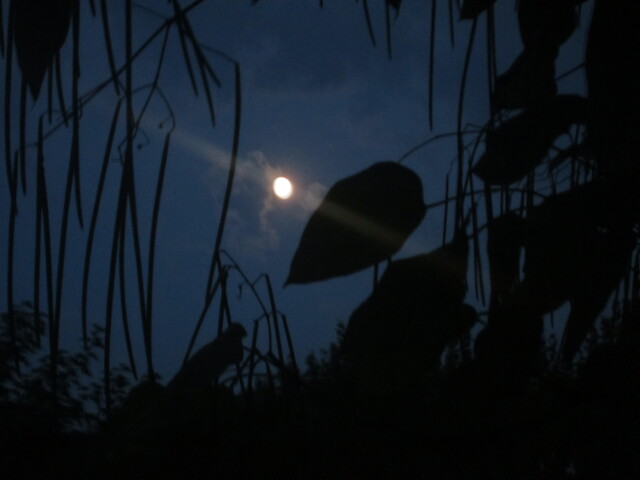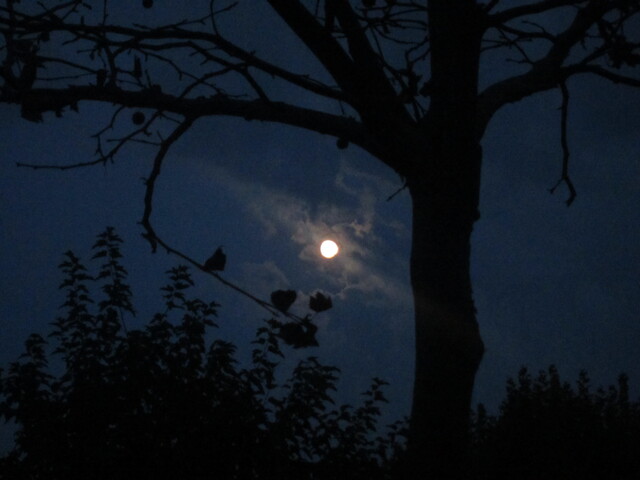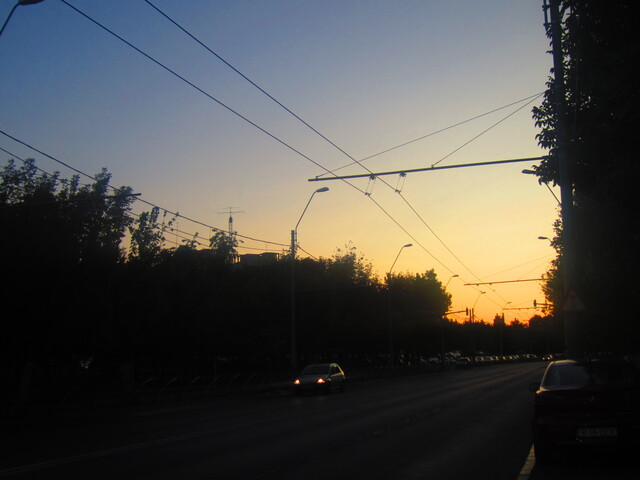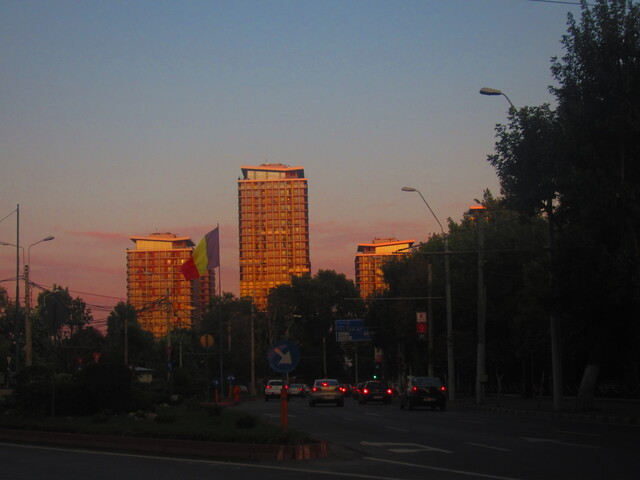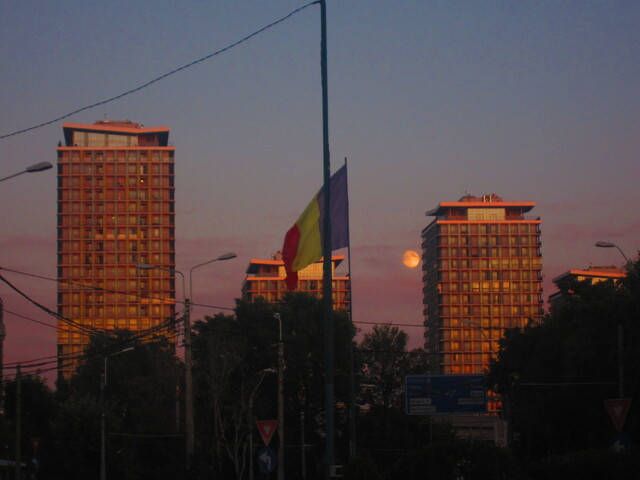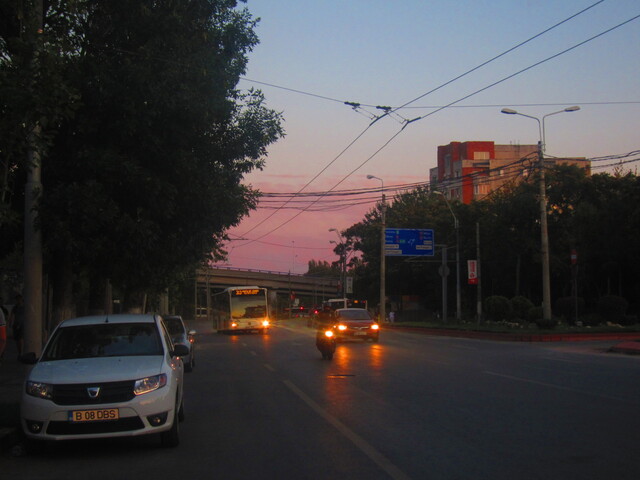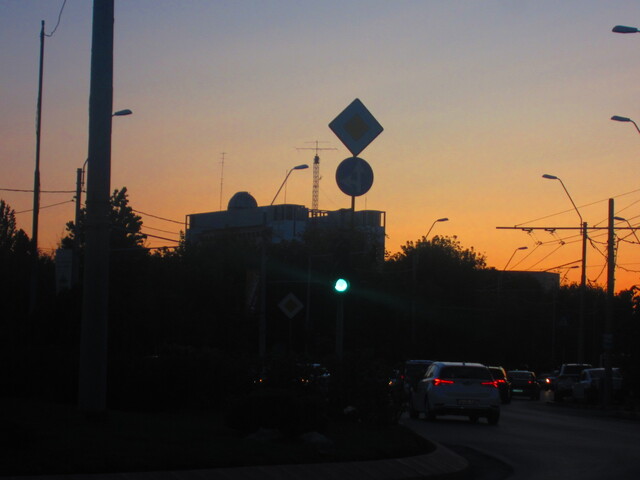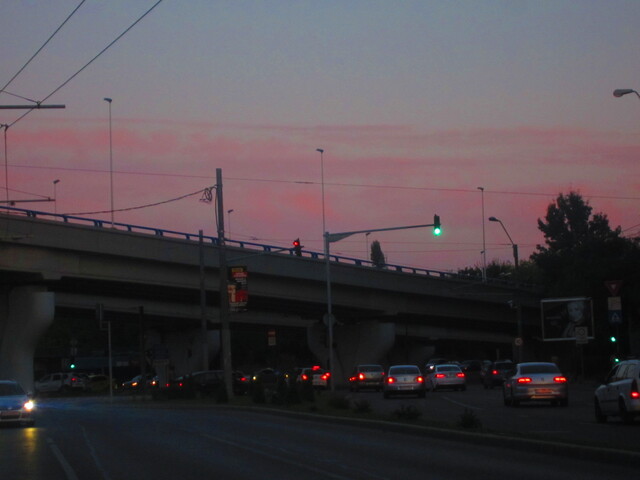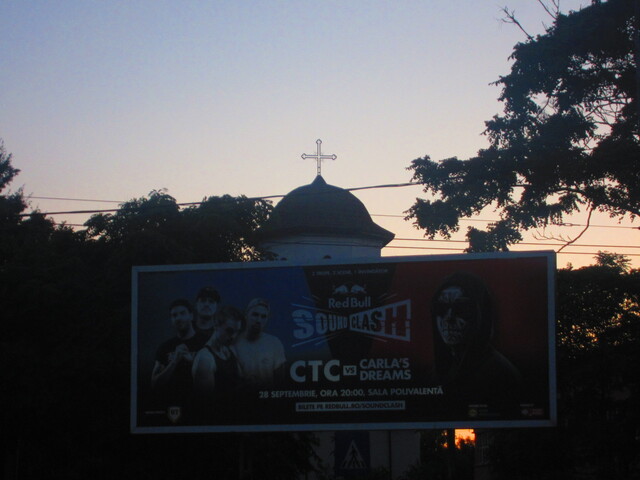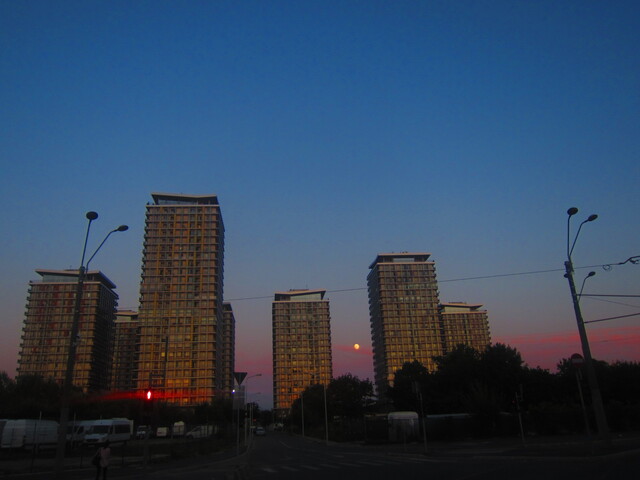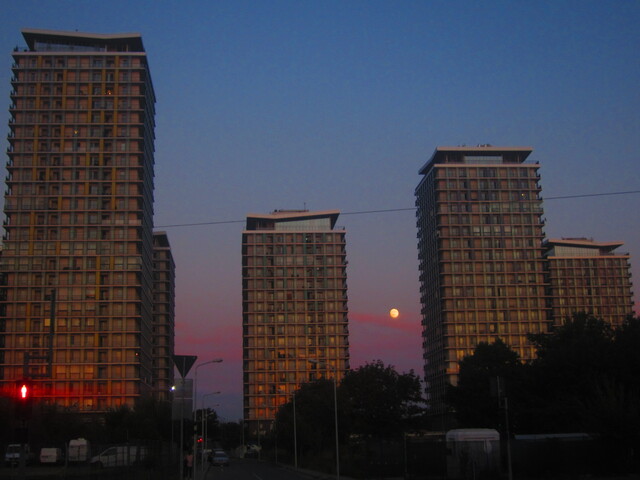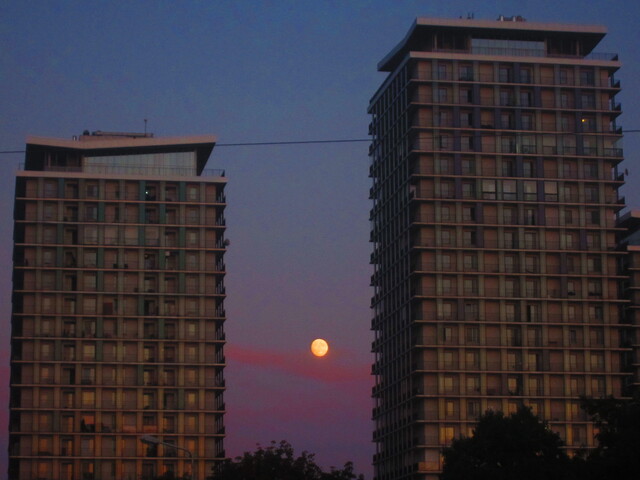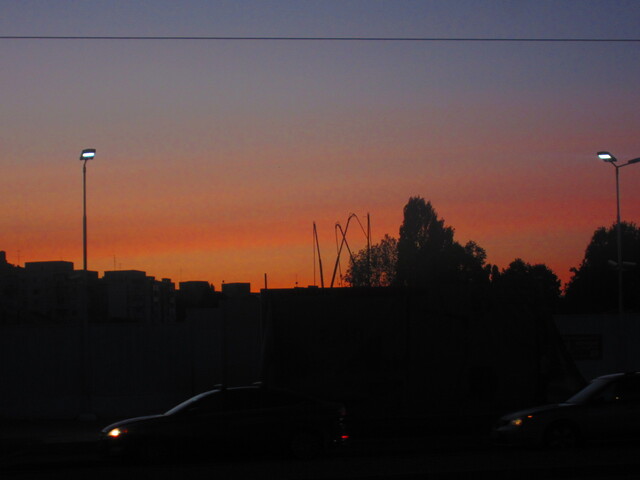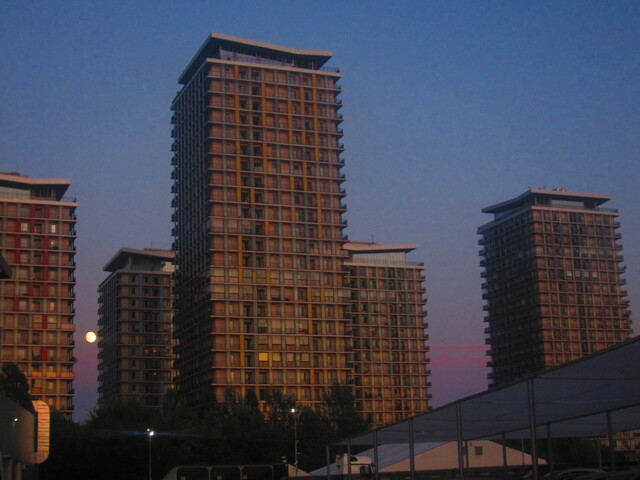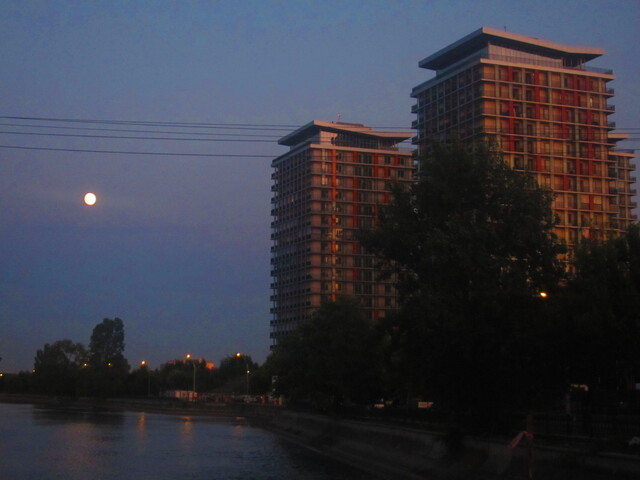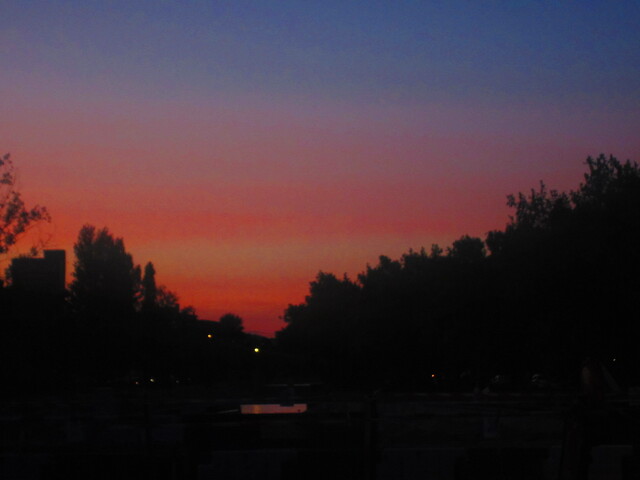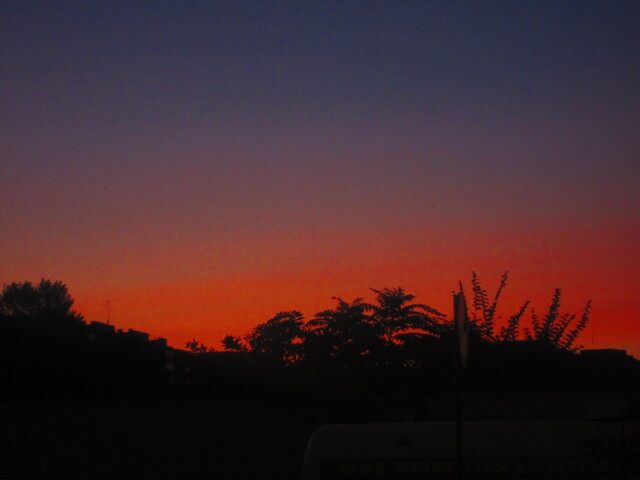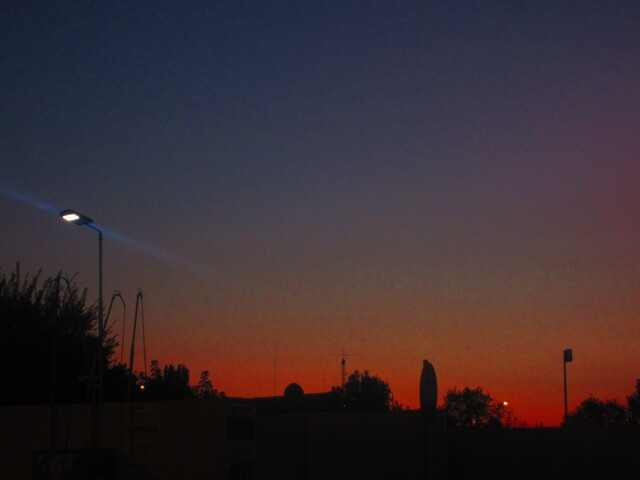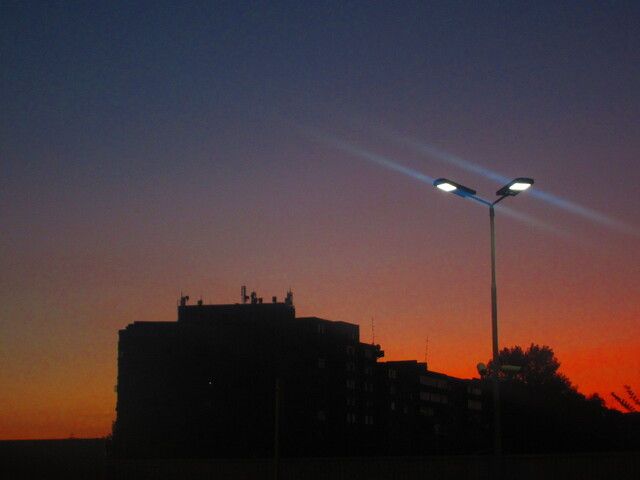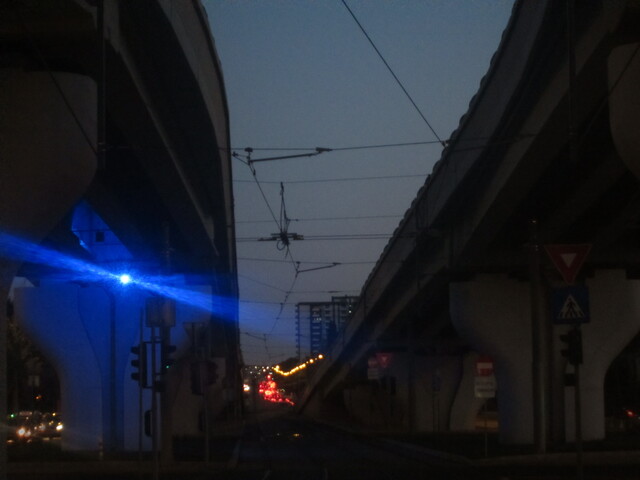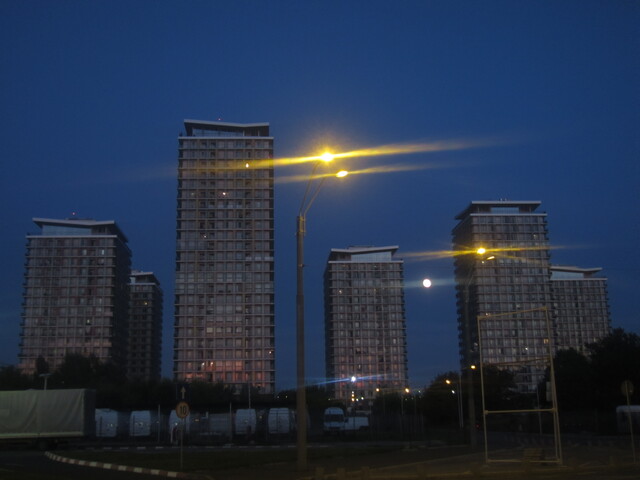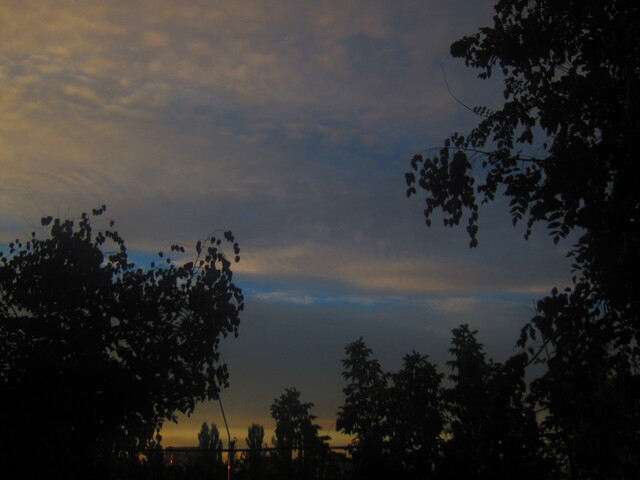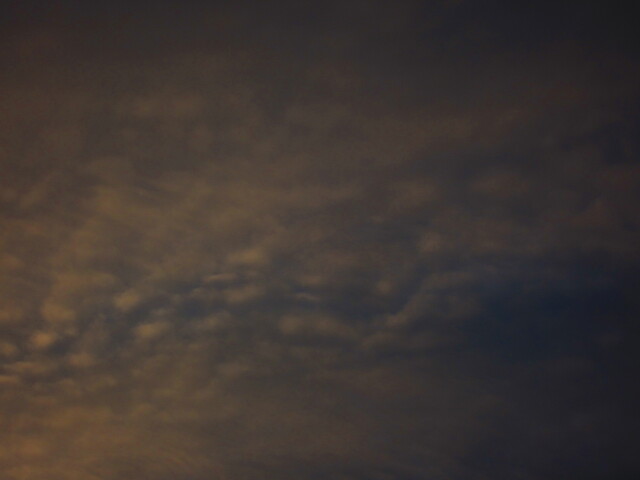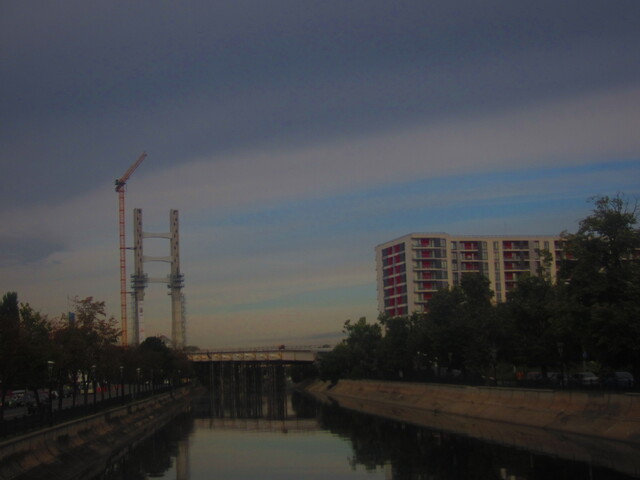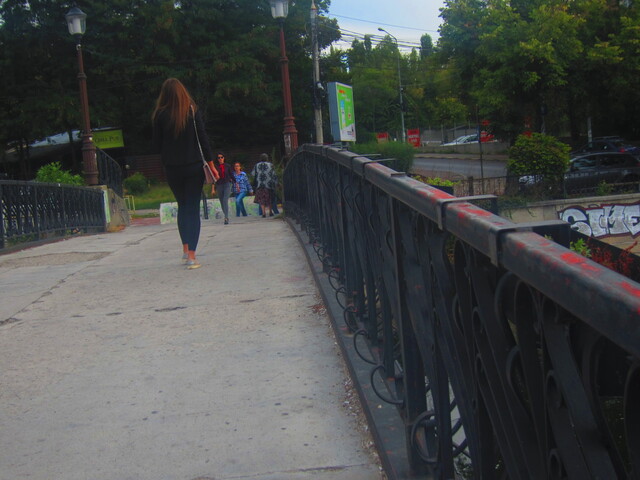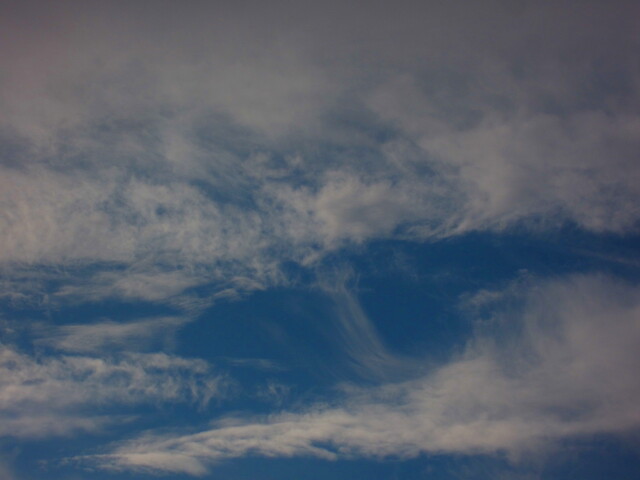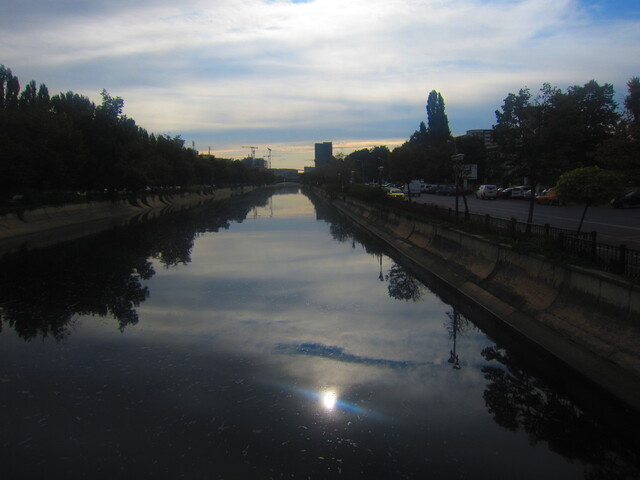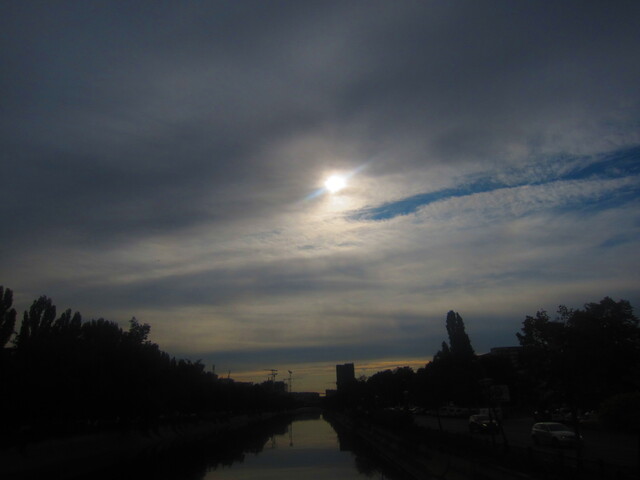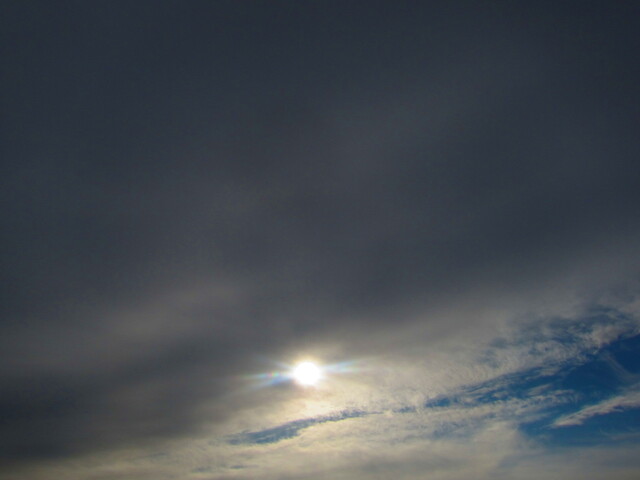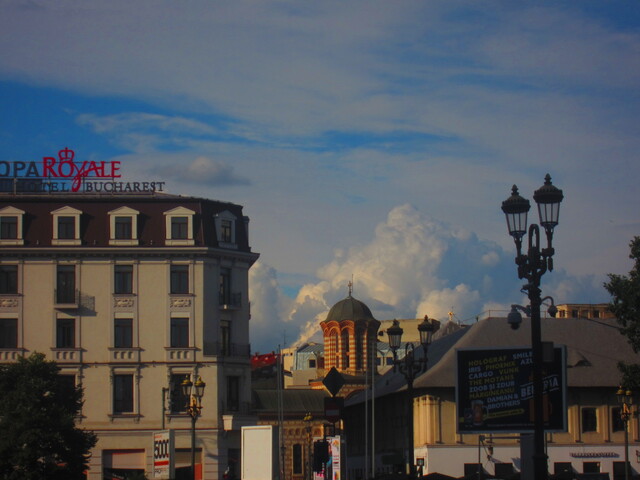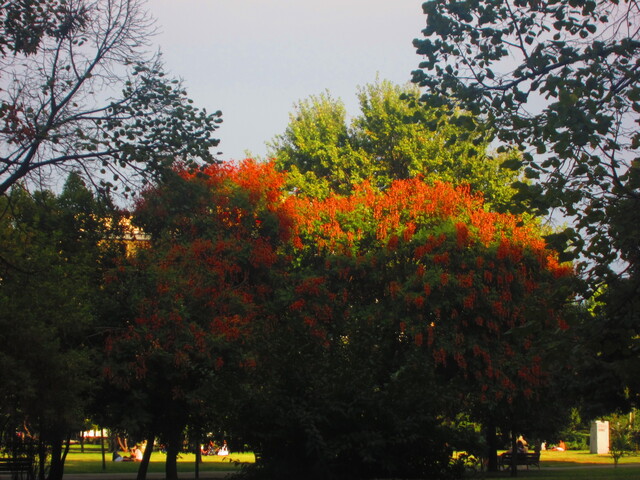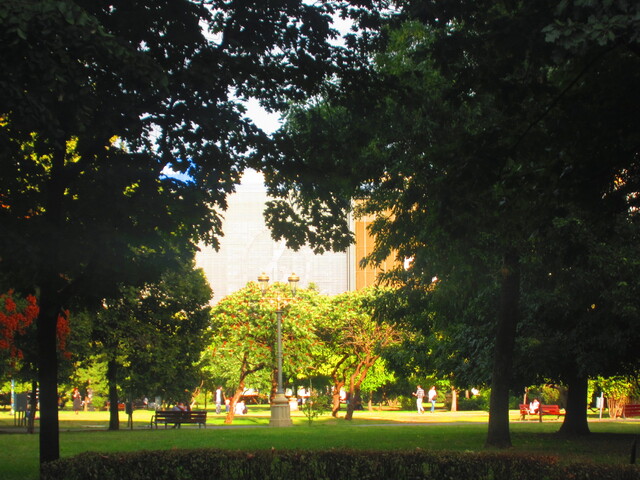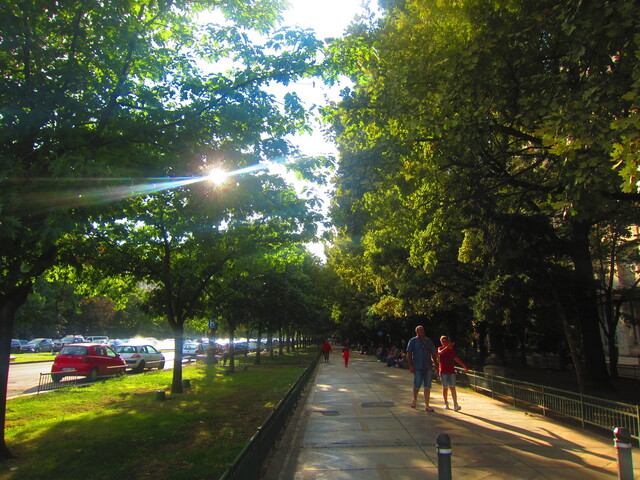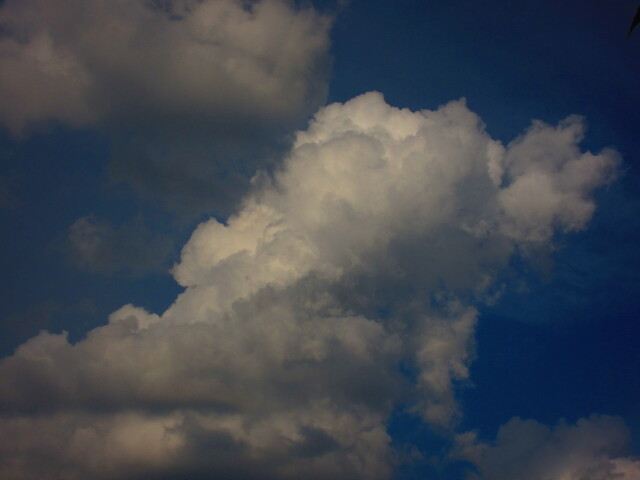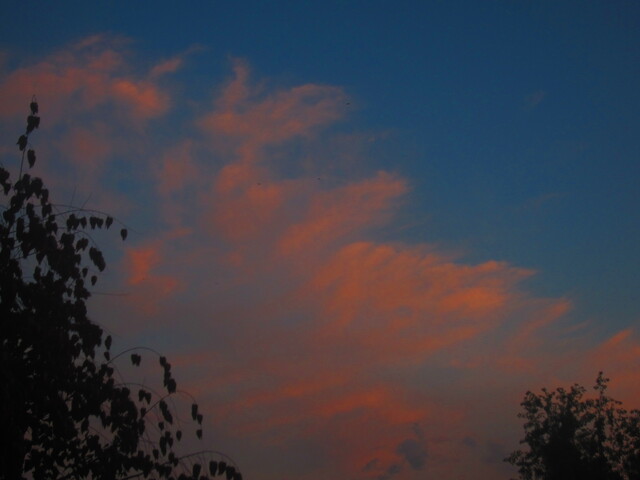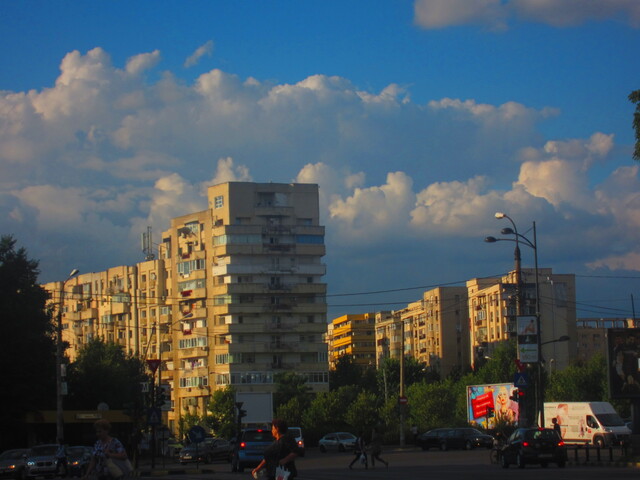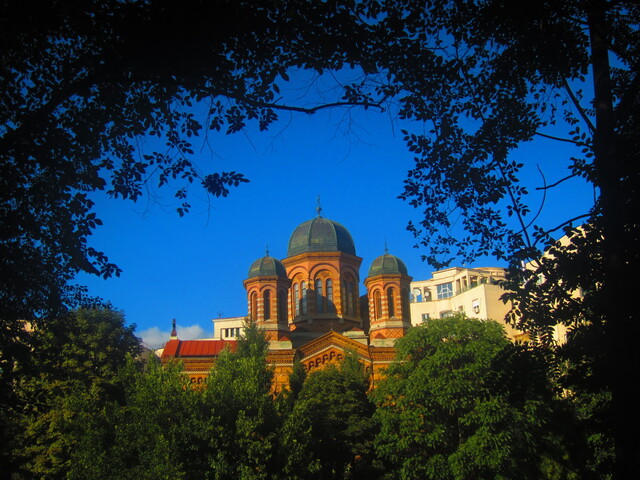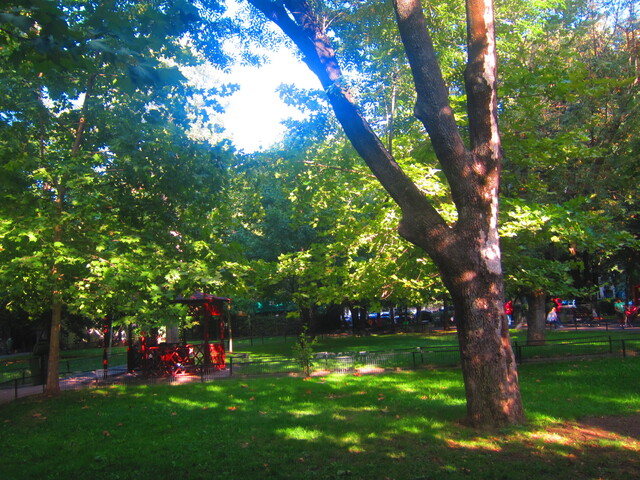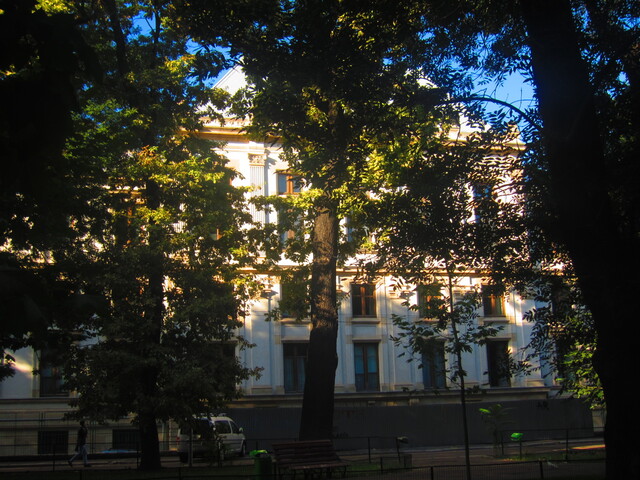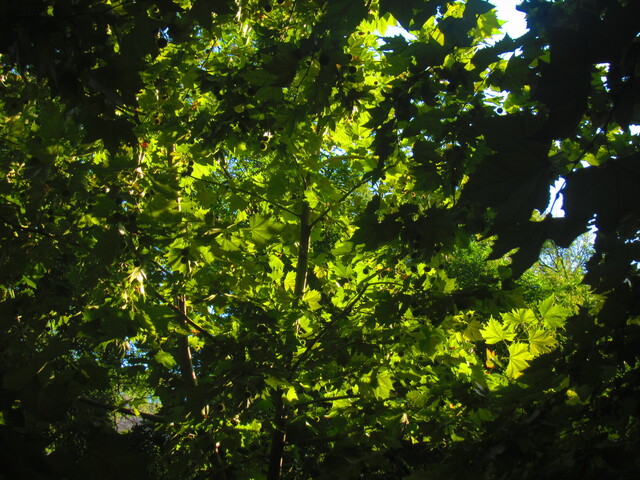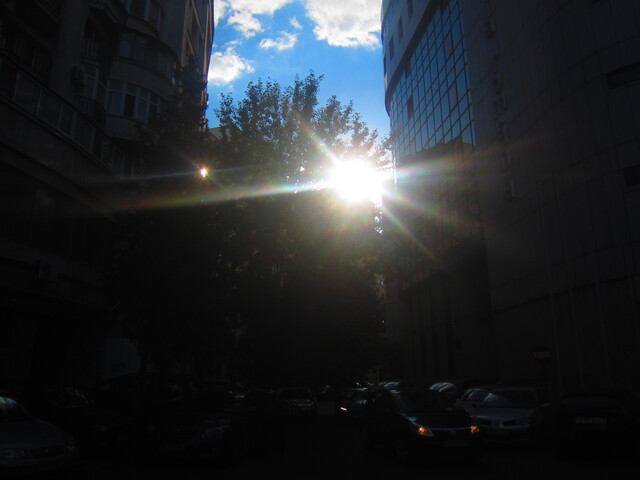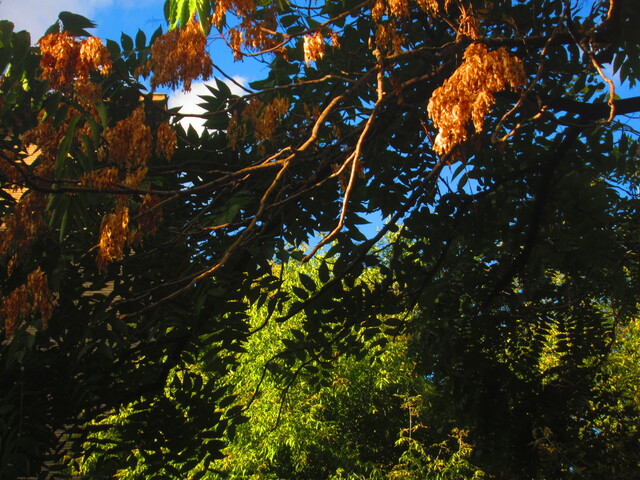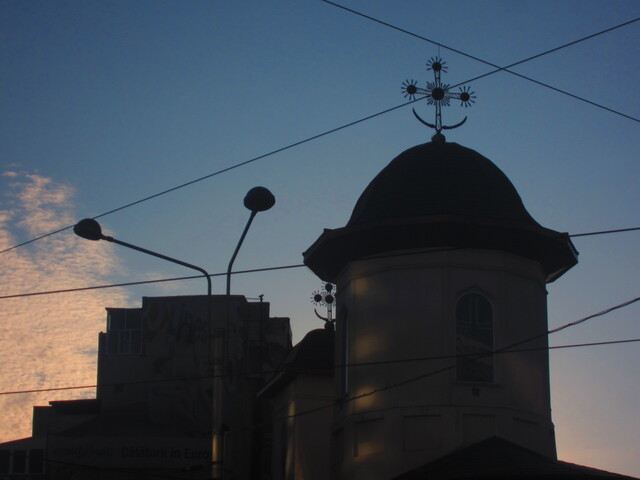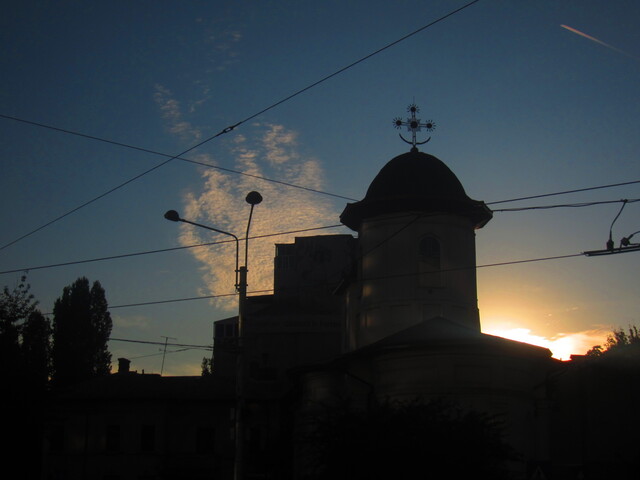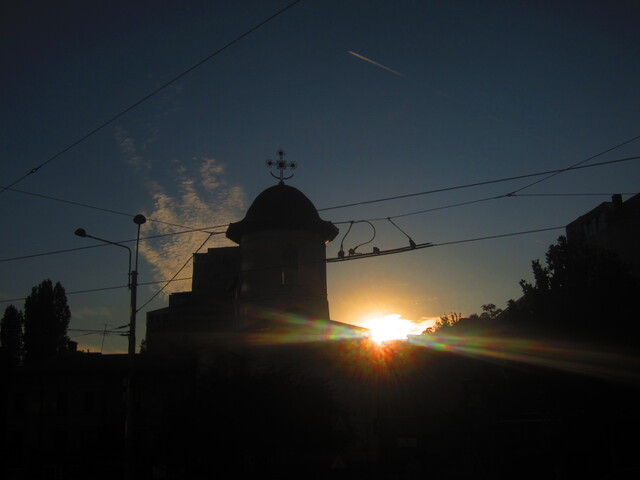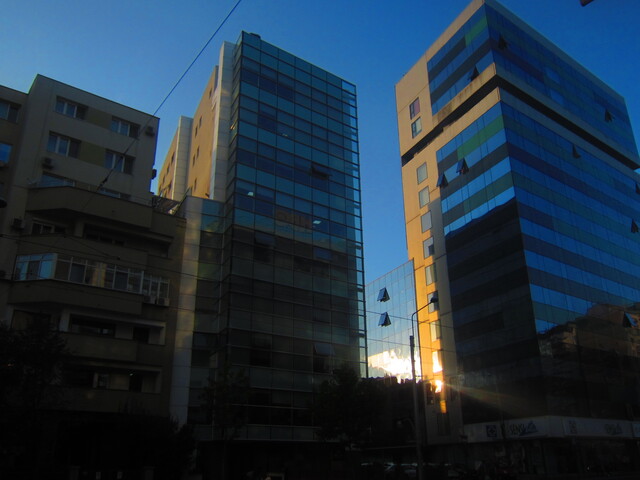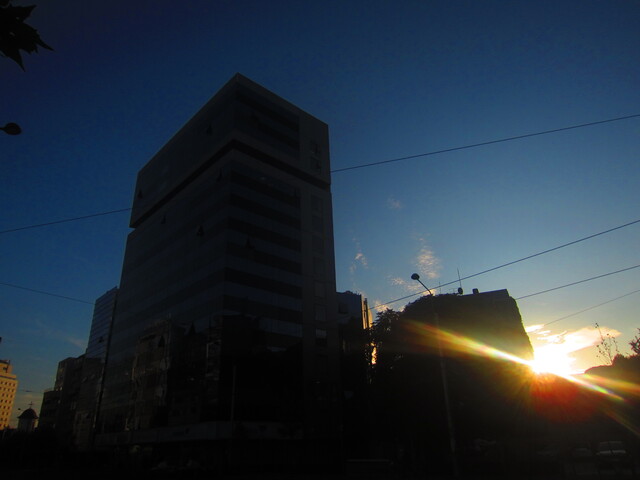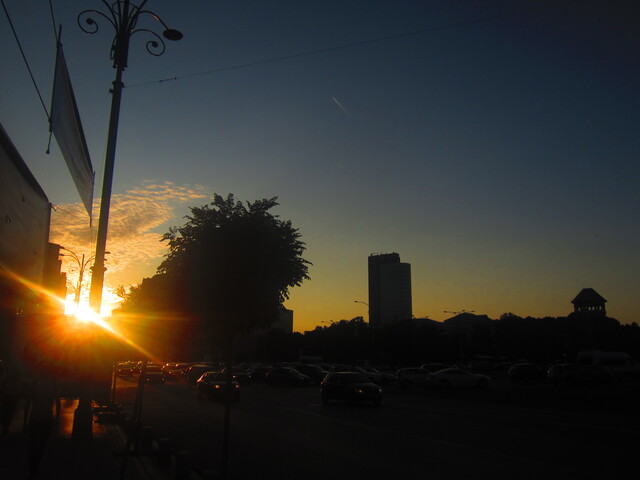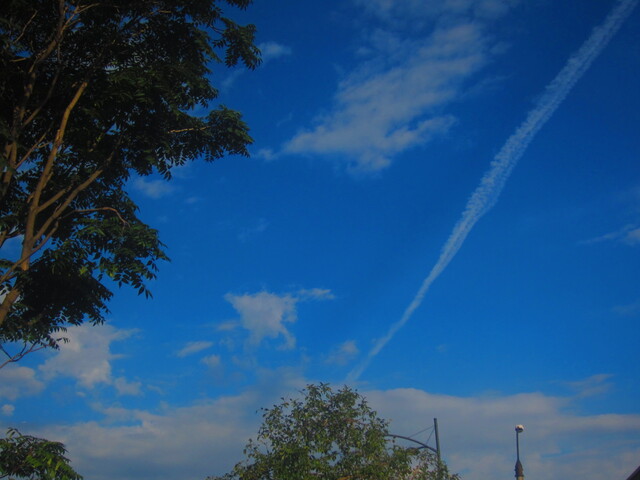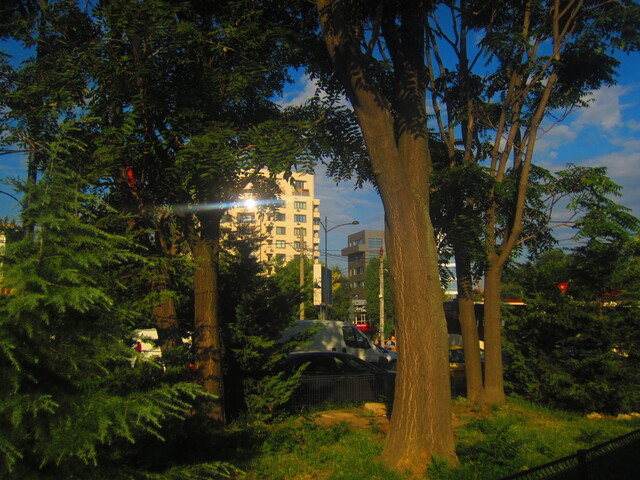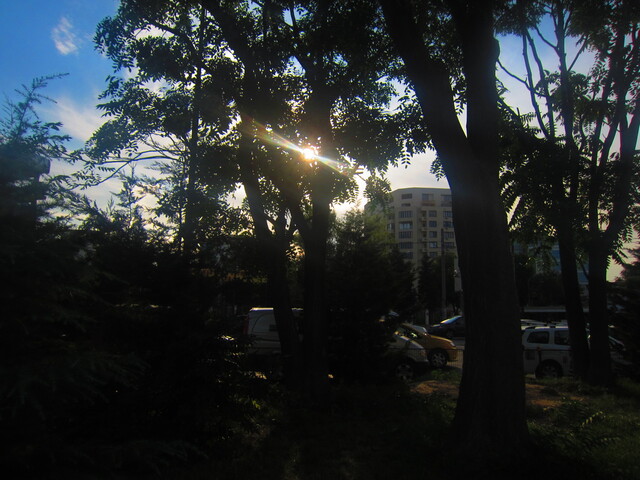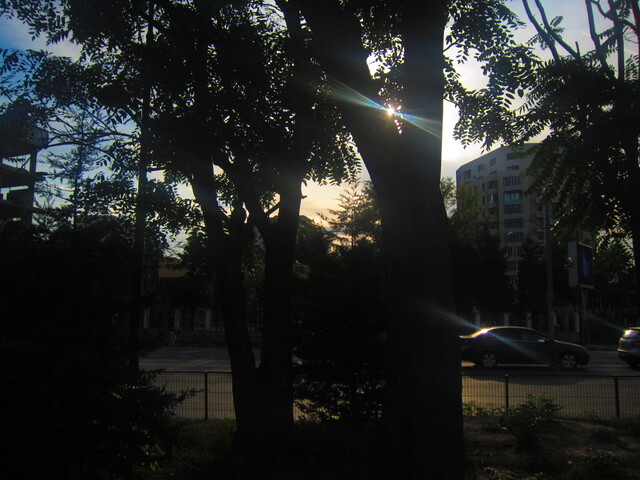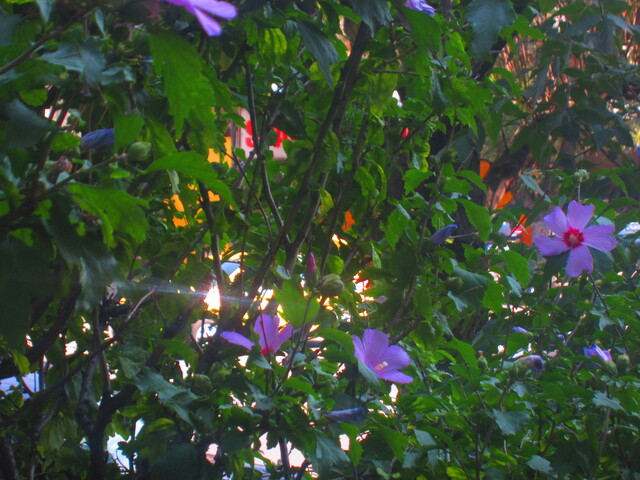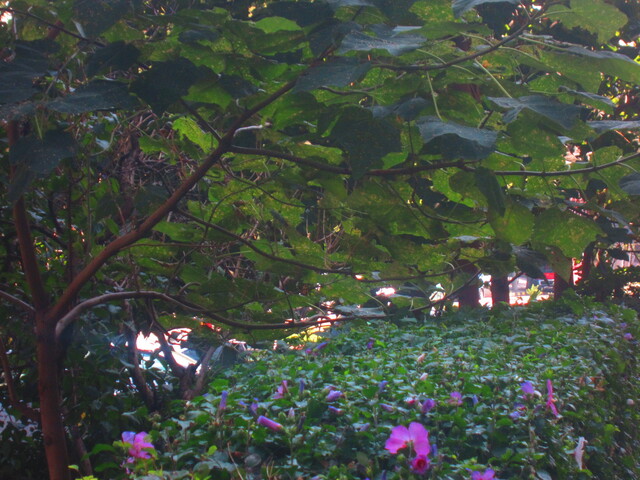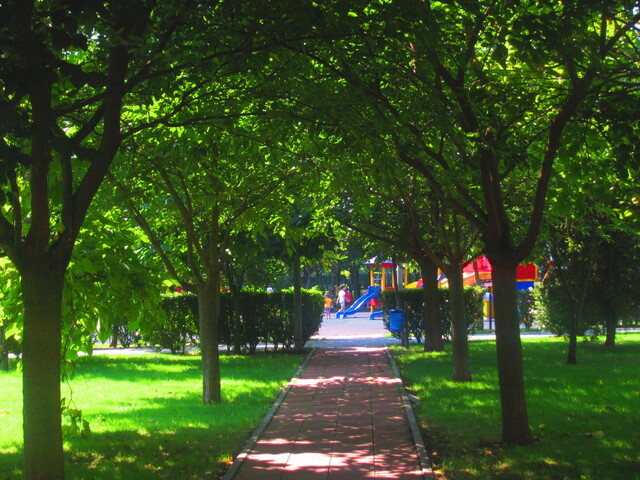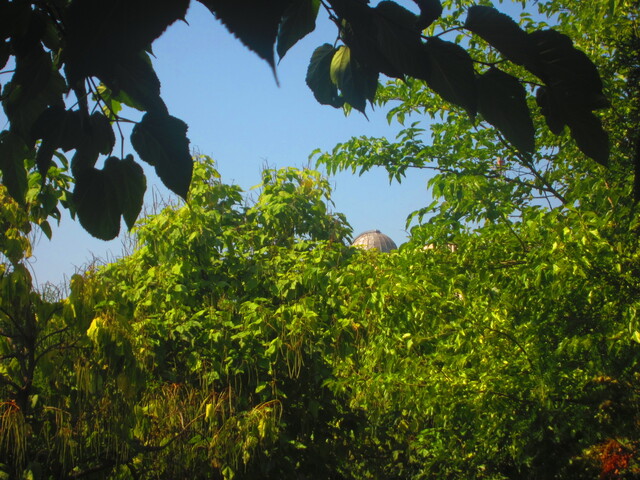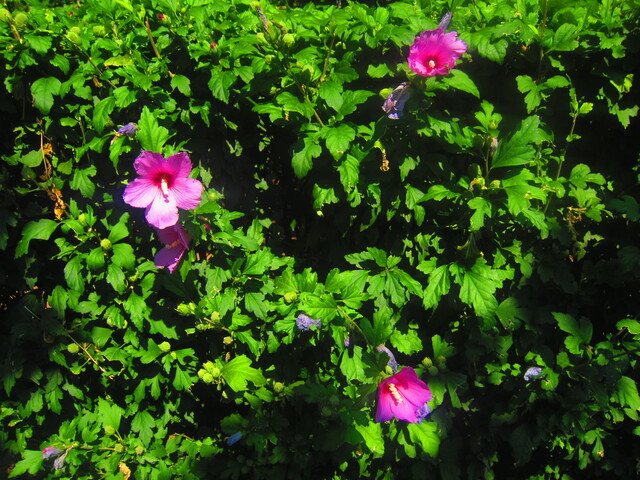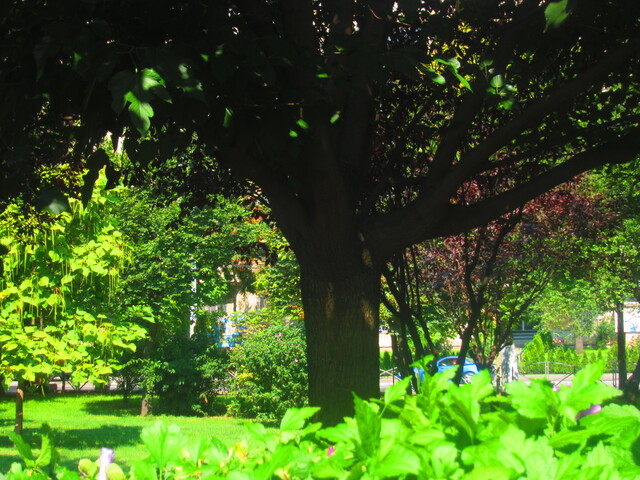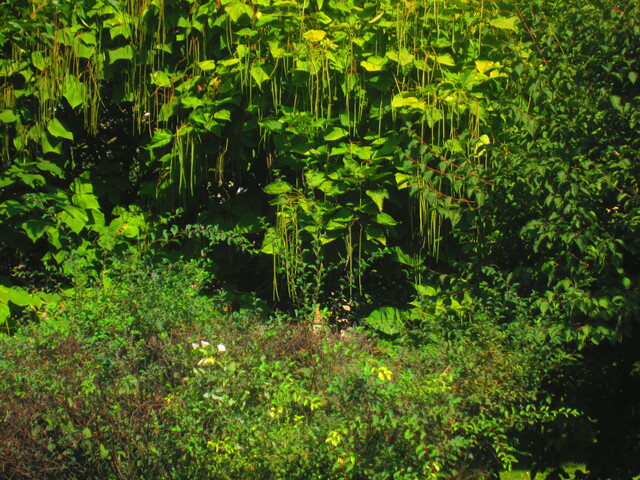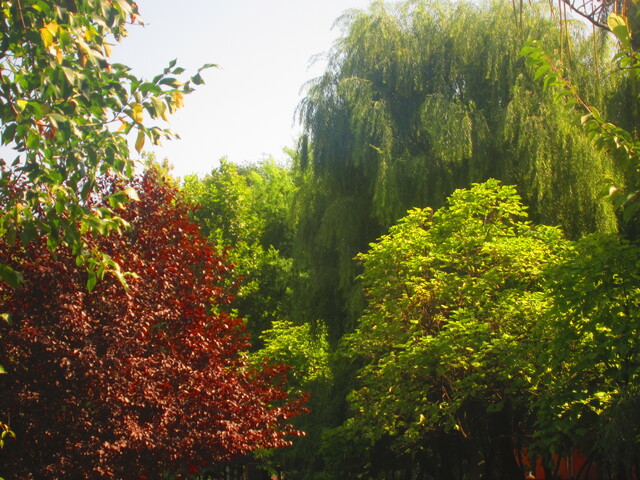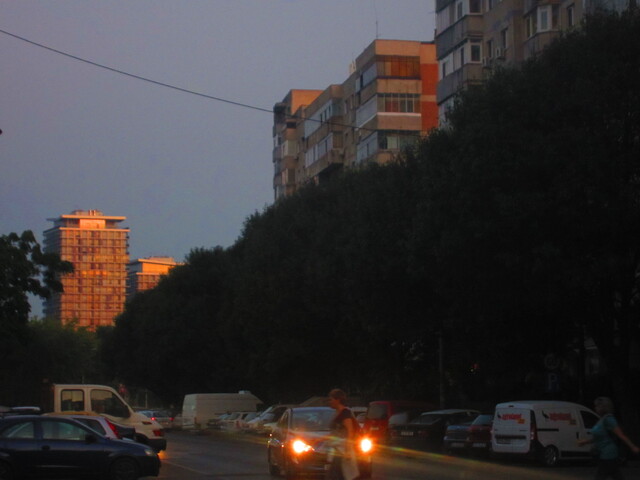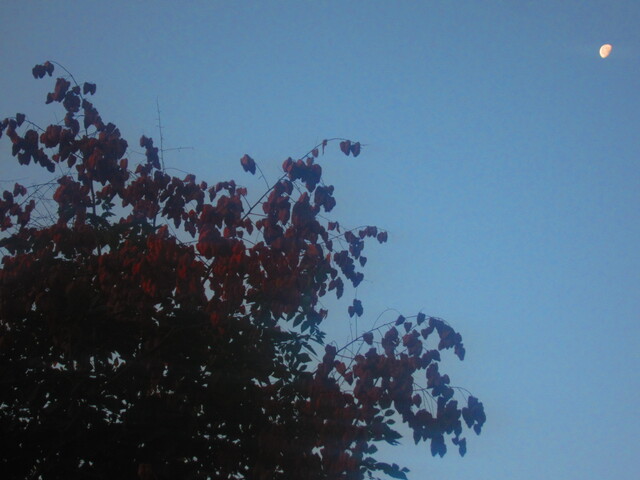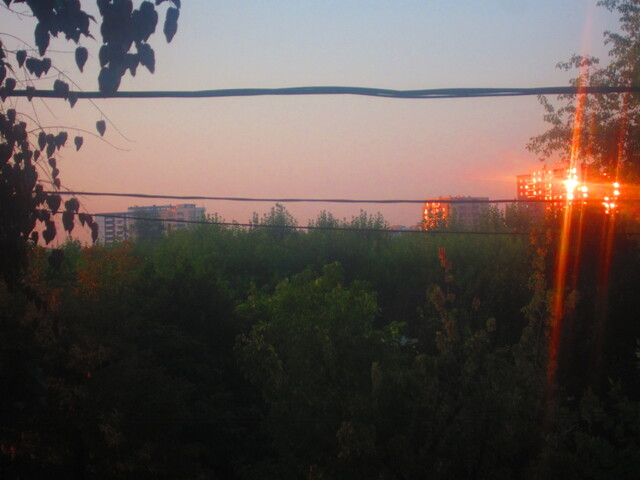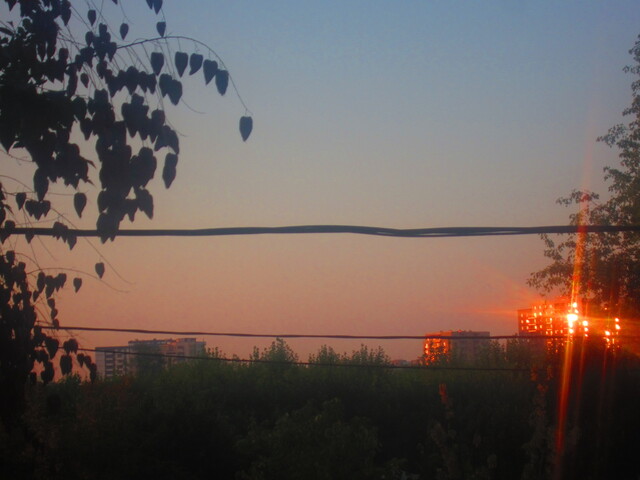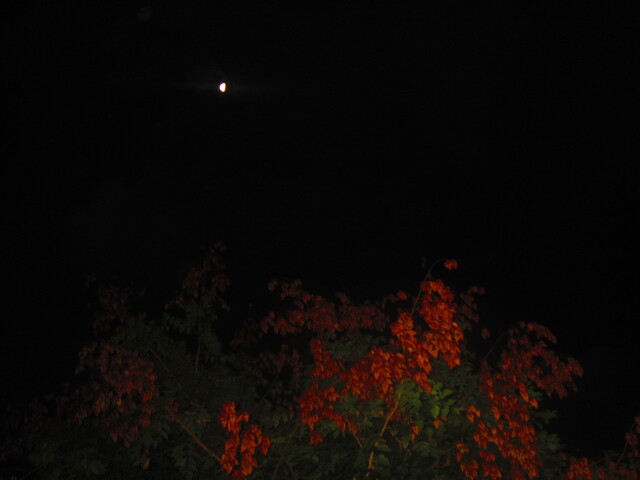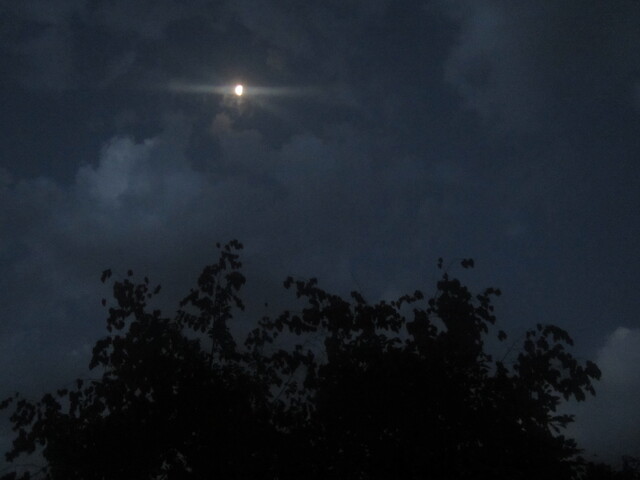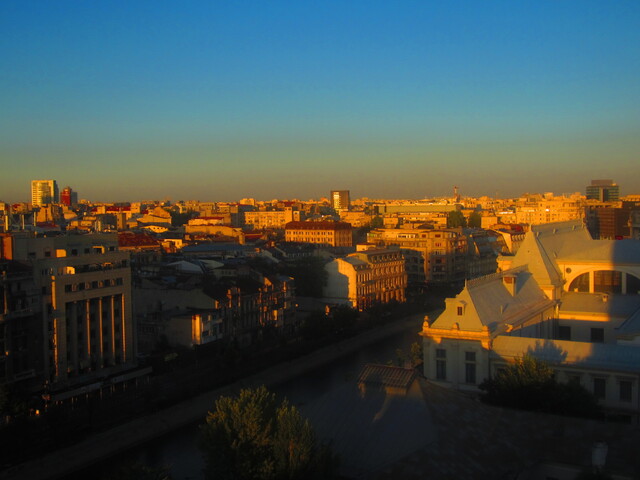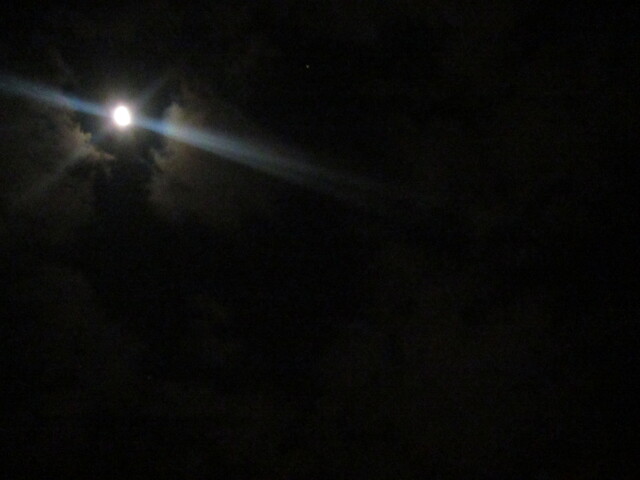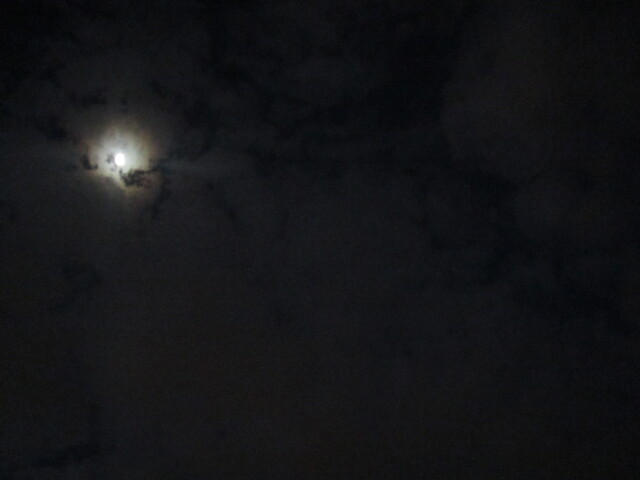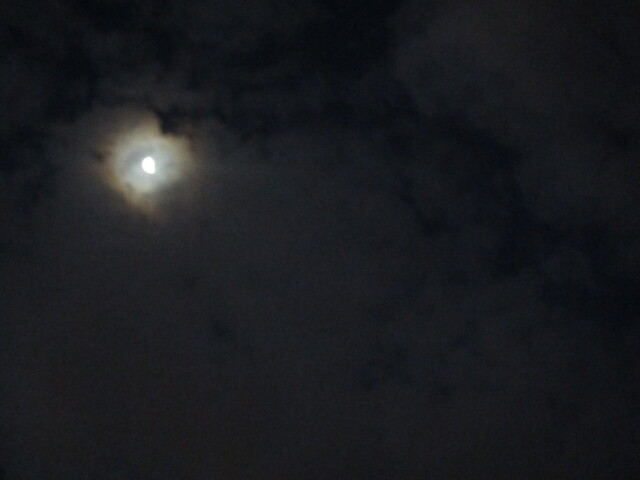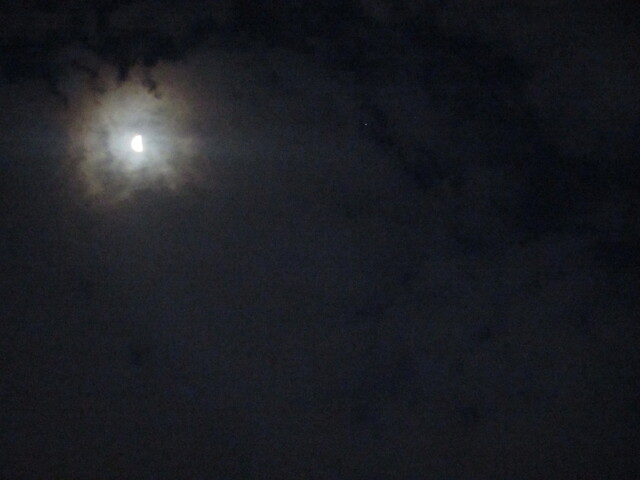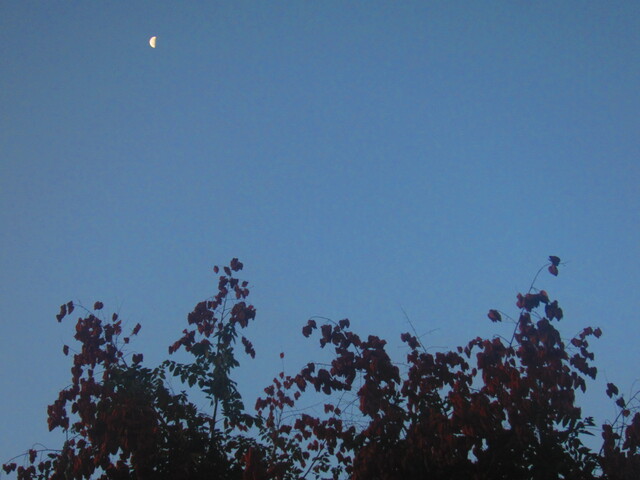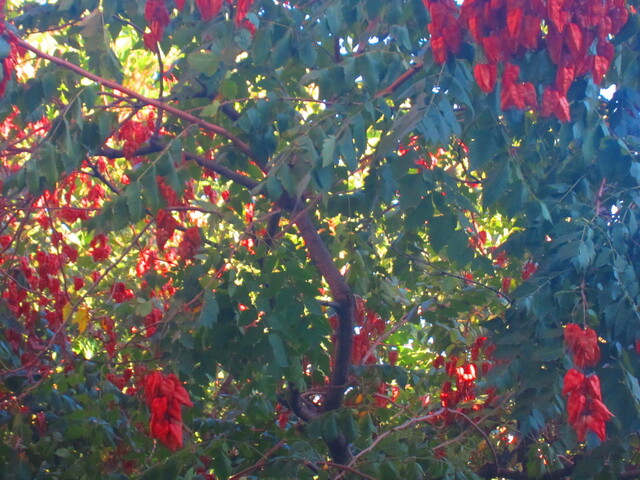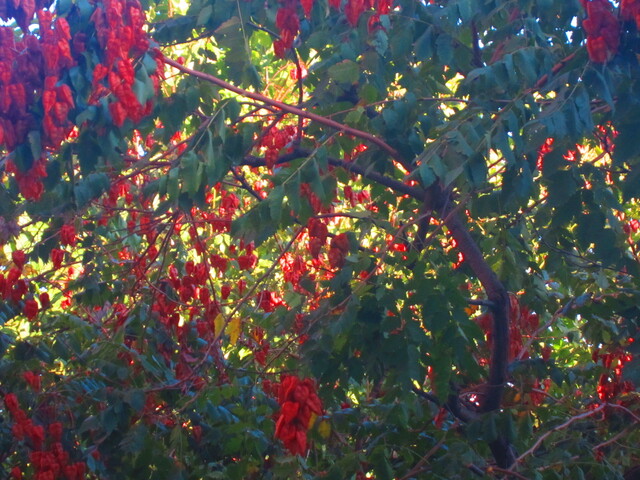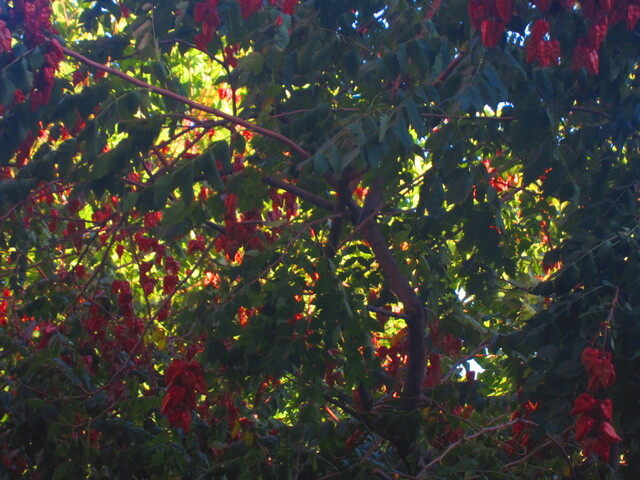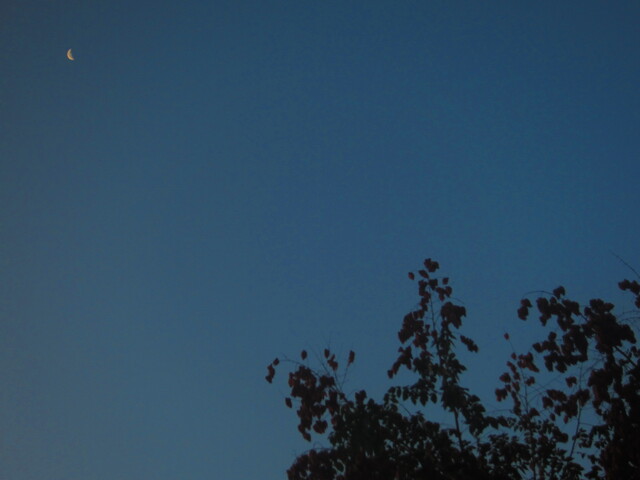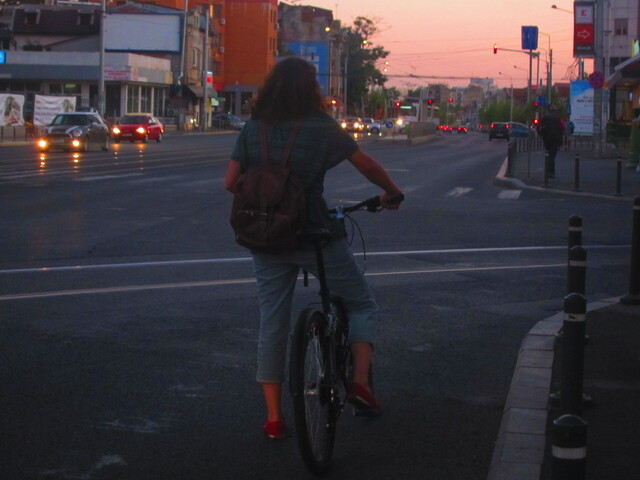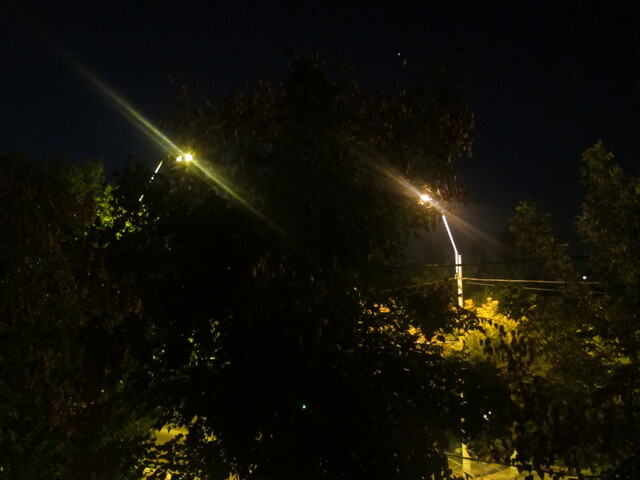 And here are the last photos (September 15-23)
of that state of spirit.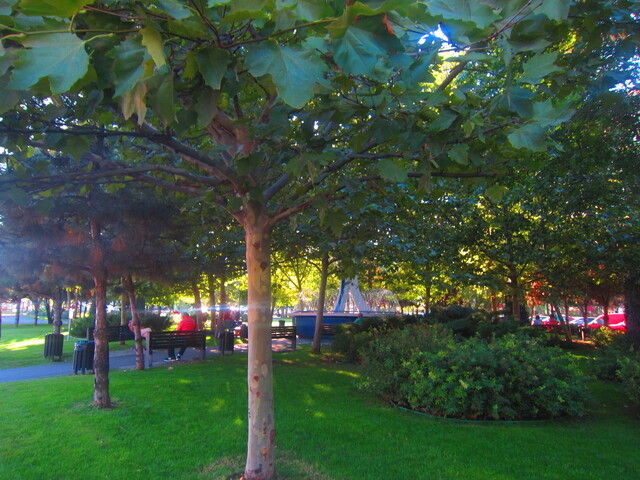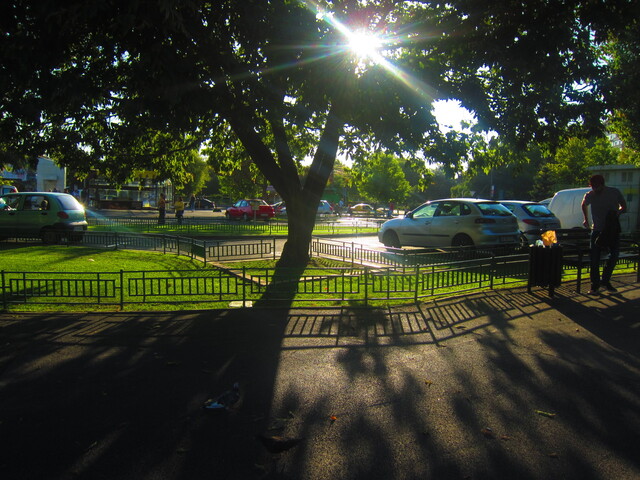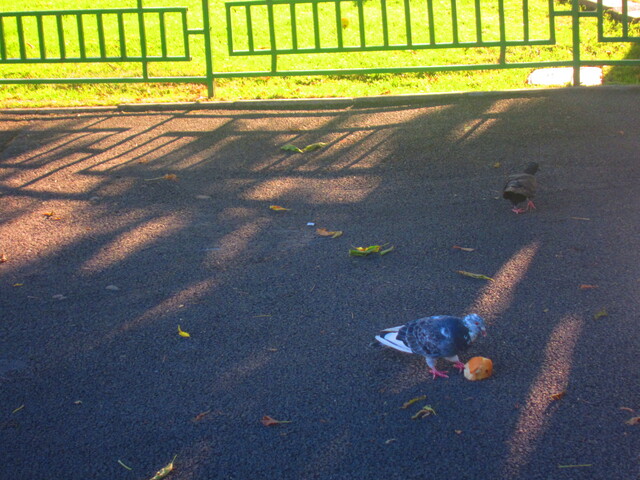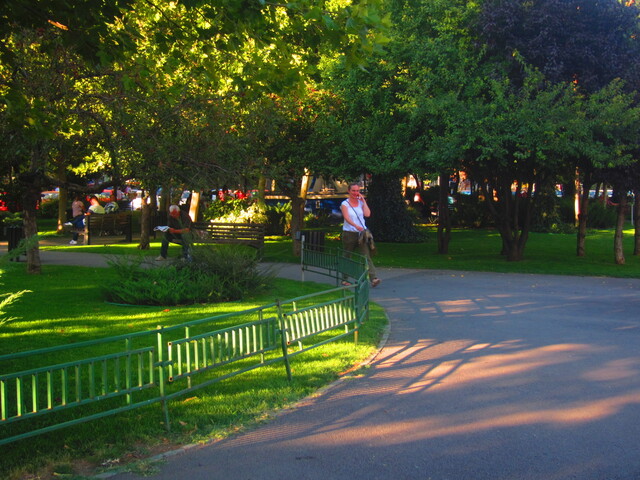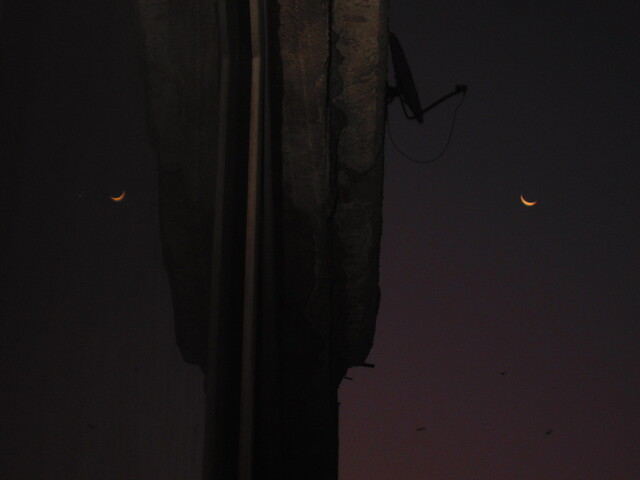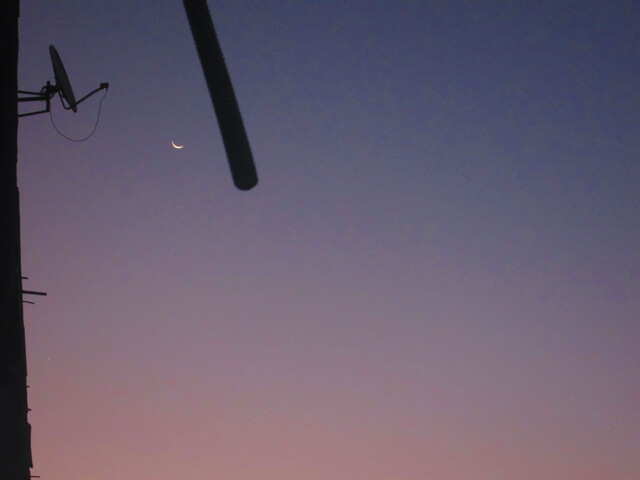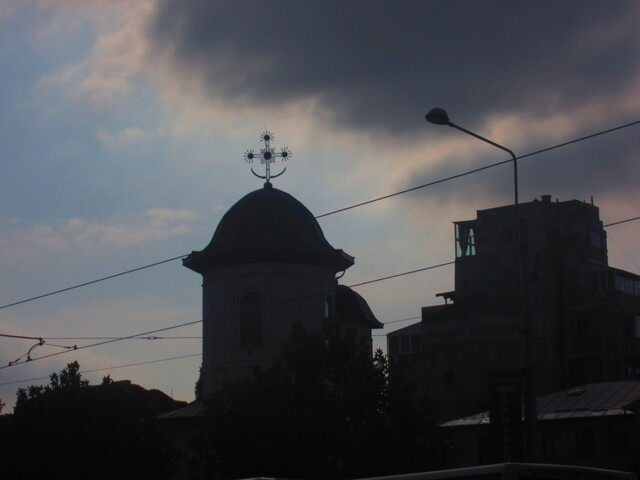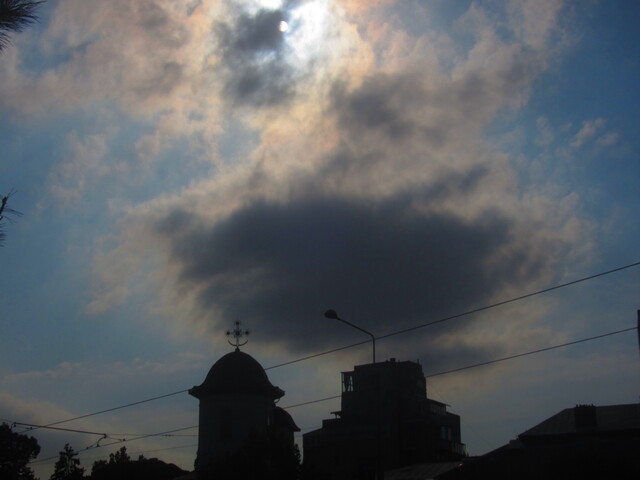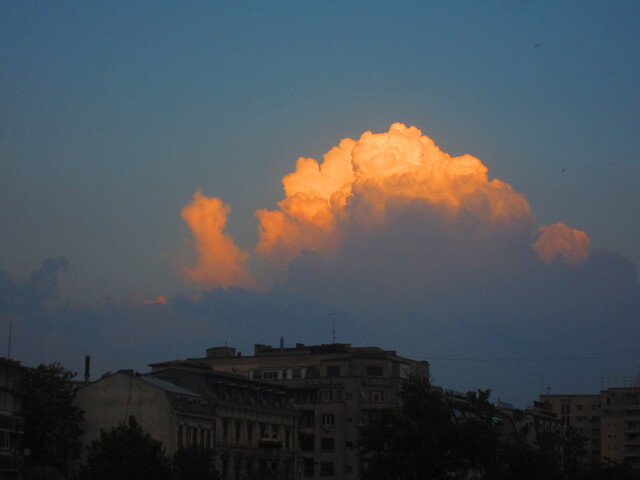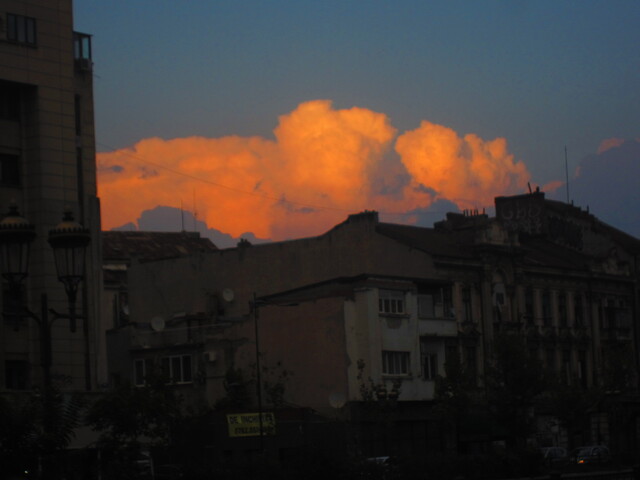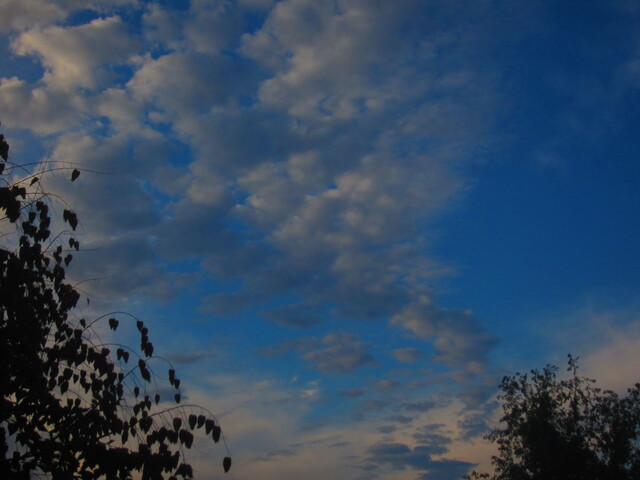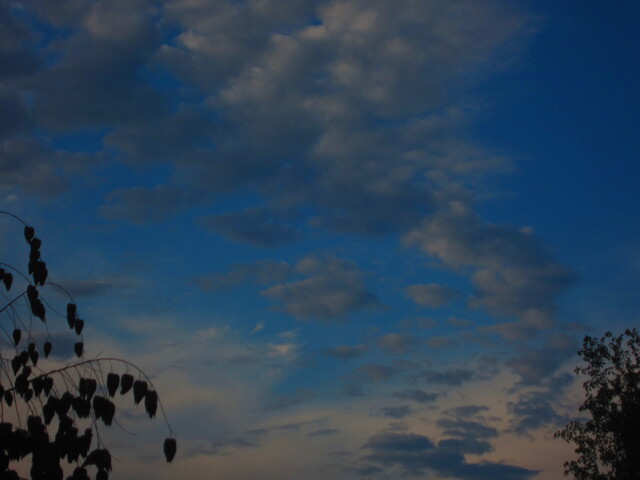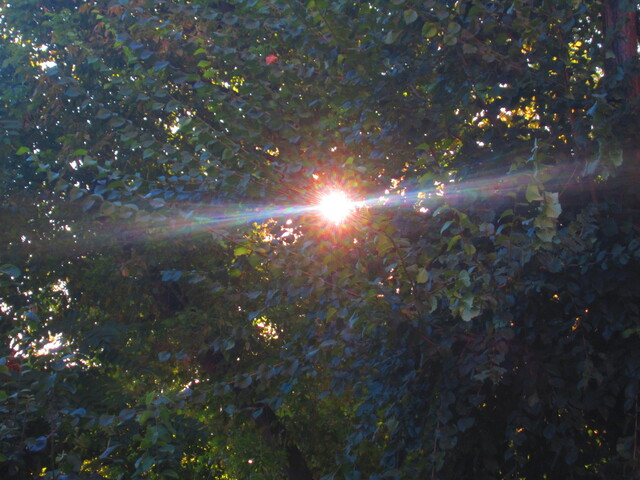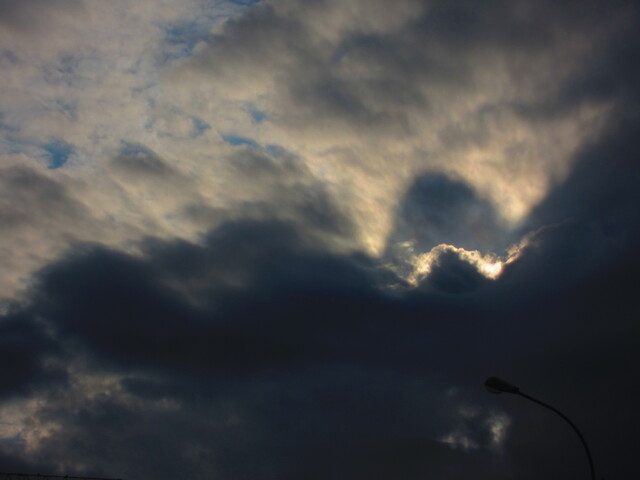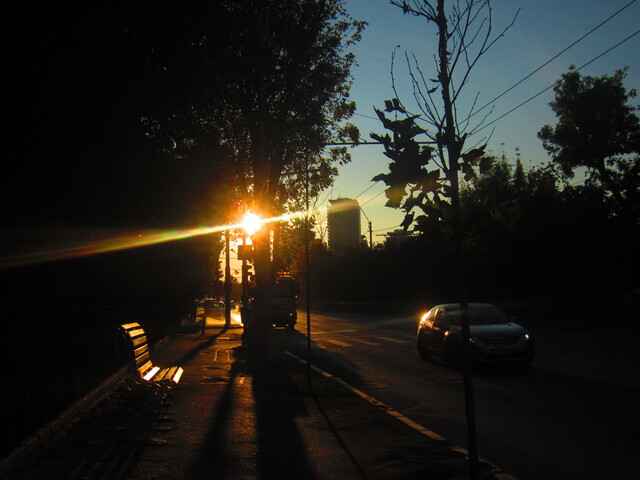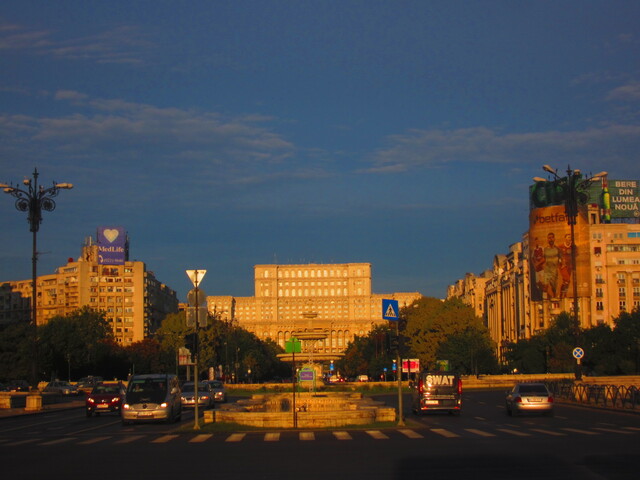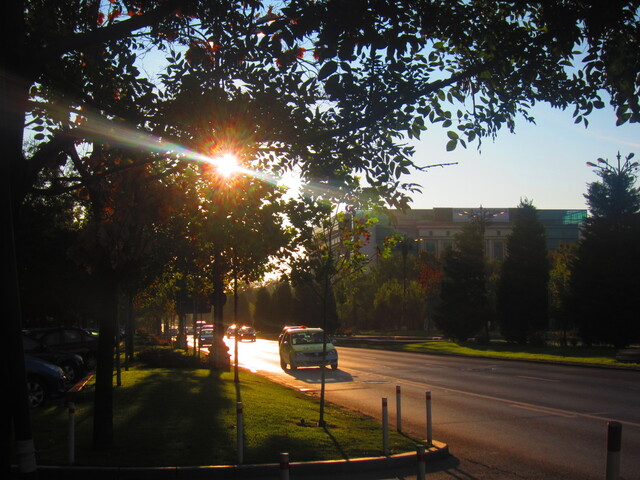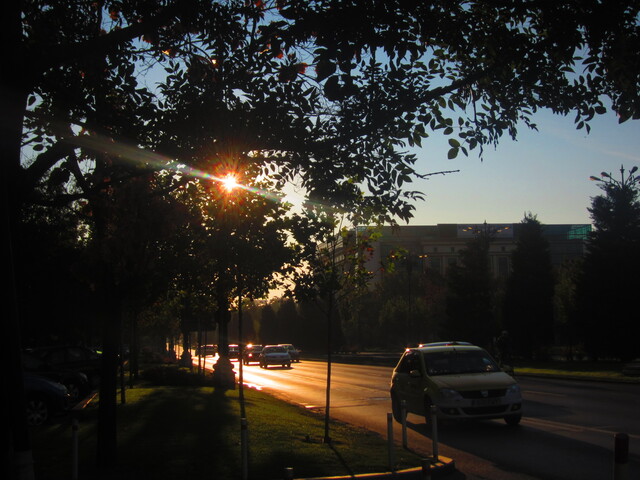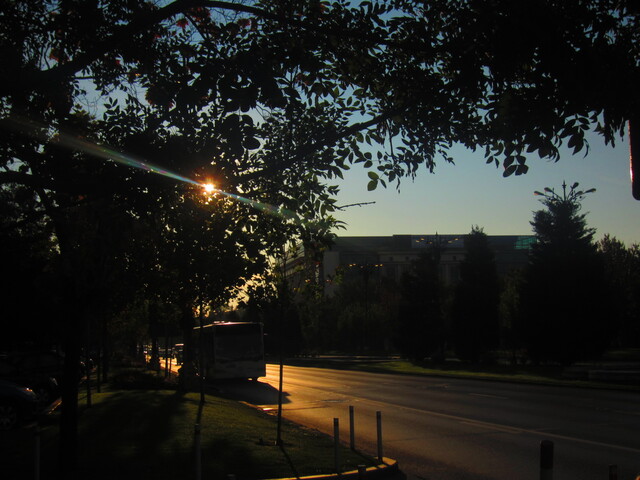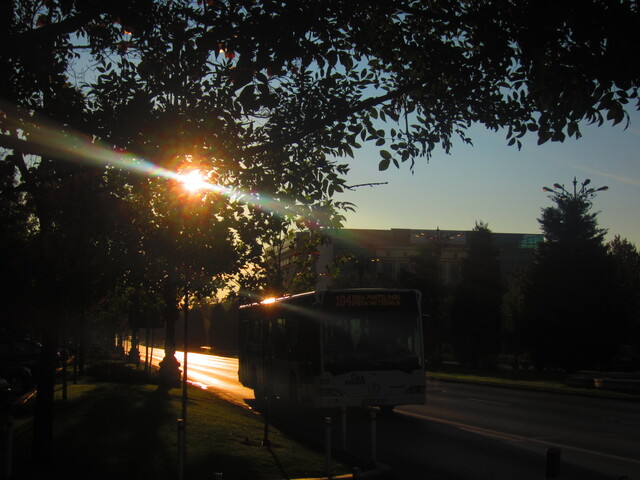 I thought I saw Bucharest
Nice like a summer garden,
But the city was rather
A solar kinder-garden.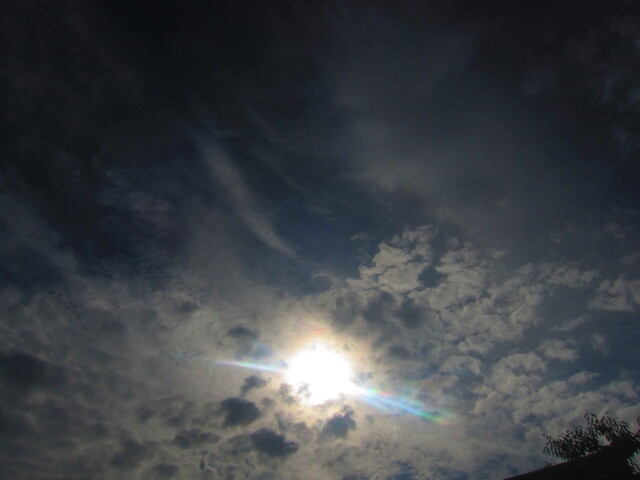 *
© 2019 SARM
(Romanian Society for Meteors and Astronomy)