EUROPE'S SHADOW
Astropoem by Andrei Dorian Gheorghe
Astrophotographs: Romanian Sky Observers
Design: Florin Stancu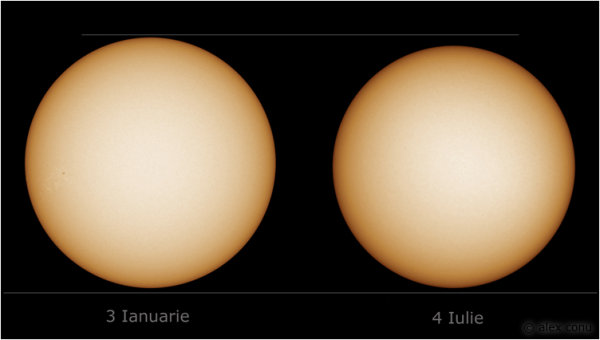 Between perihelion and aphelion,
on daytime,
warm Helios lightens the Earth
with people, lyres and swans.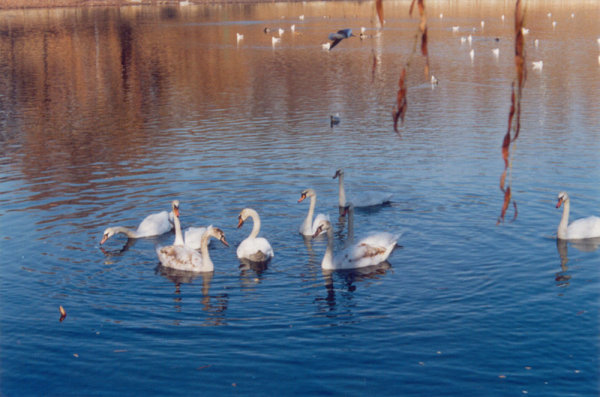 On nighttime,
powerful Jupiter guards the world,
and sometimes he is visited
(in stars' music)
by beautiful Europe -
now his satellite,
who cannot forget
their mythological love story.
(Happy astronomers!
Only they can see through their telescopes
her delicate shadow on his strong body!)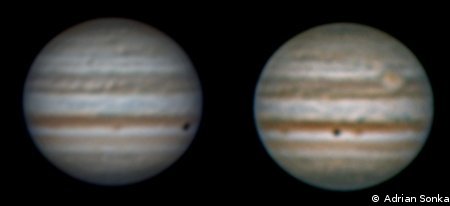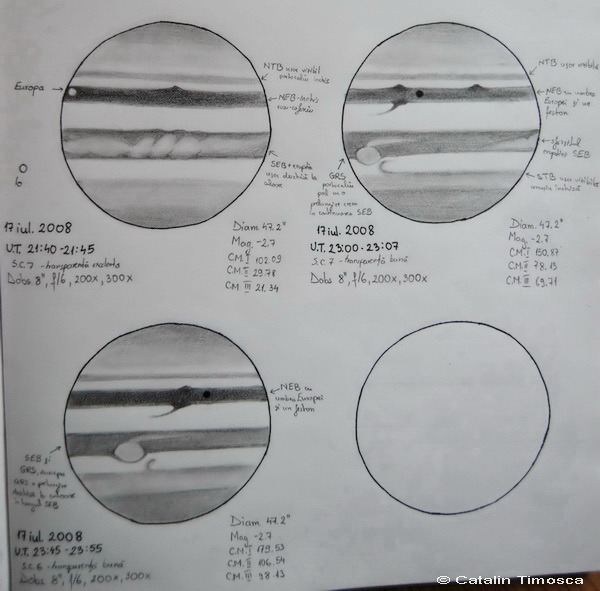 But soon after,
Selene becomes jealous
and salutes the terrible god
(also in stars' music)
through more brightness.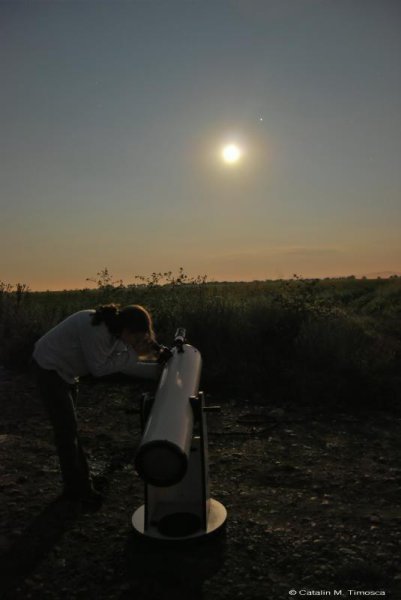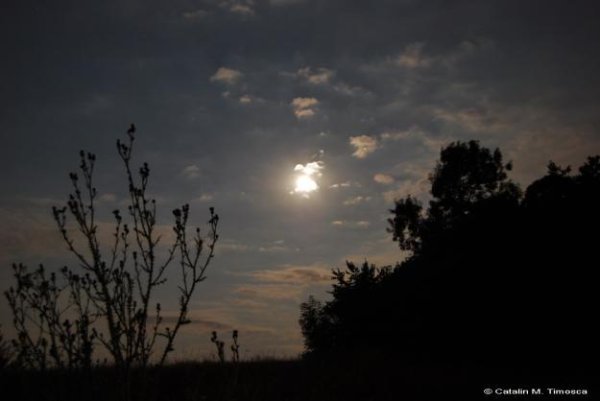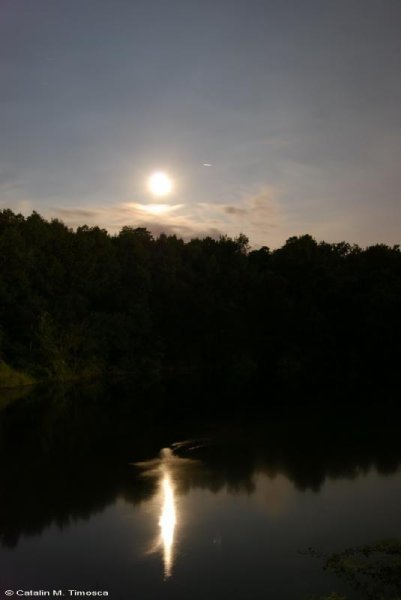 And us the people?
Should we sing
like the Sky Lyre?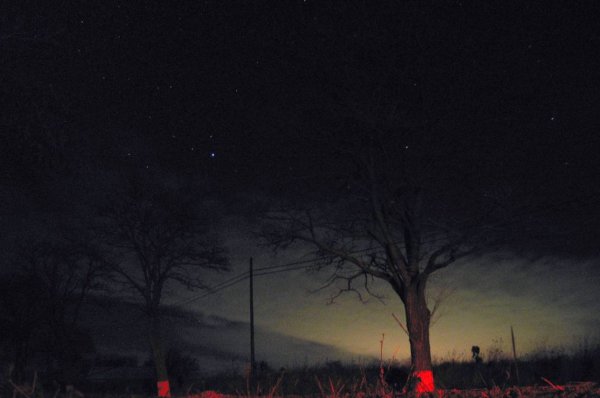 Or
should we fly
like the Sky Swan?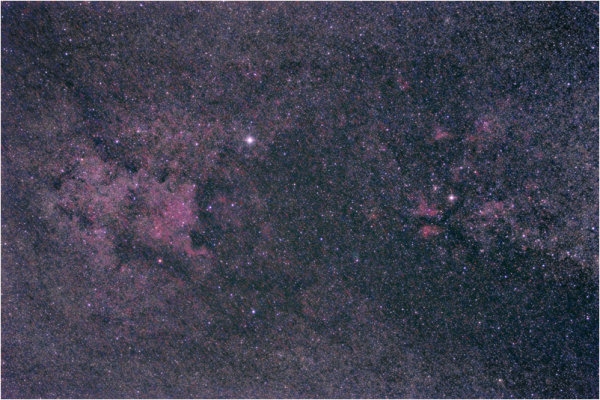 ***
Images:
1.Alexandru Conu - The Sun at Perihelion (03.01.2008) and Aphelion (04.07.2008)
2.Valentin Grigore - Earthly Swans
3.Adrian Bruno Sonka - Jupiter and Europe's Shadow (17.07.2008)
4.Catalin Timosca (drawing) - Jupiter and Europe's Shadow (17.07.2008)
5-7.Catalin Timosca - Moon-Jupiter Conjunction (18.07.2008)
8.Ioan Agavriloaiei - Vega (Alpha Lyrae)
9.Catalin Paduraru - Cygnus Area

POST SCRIPTUM I
Anyway,
no shadow can disturb too much
warm Helios.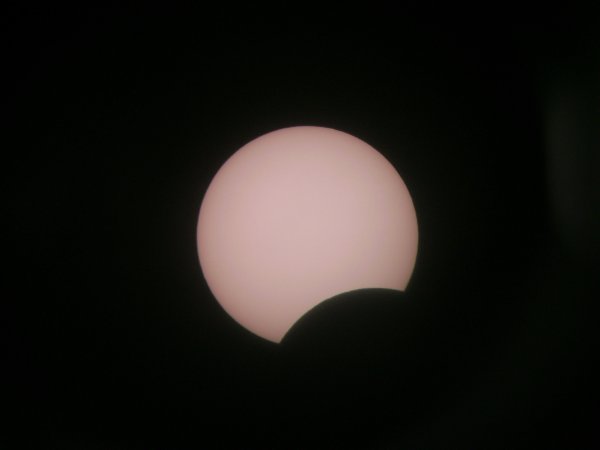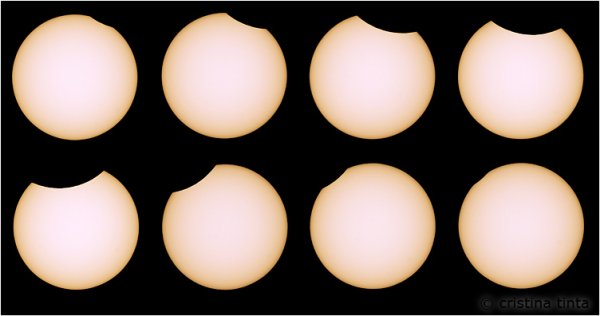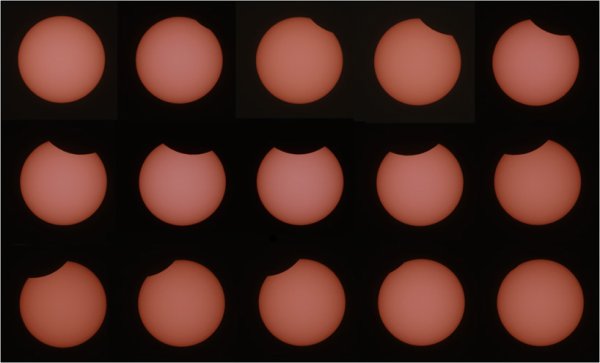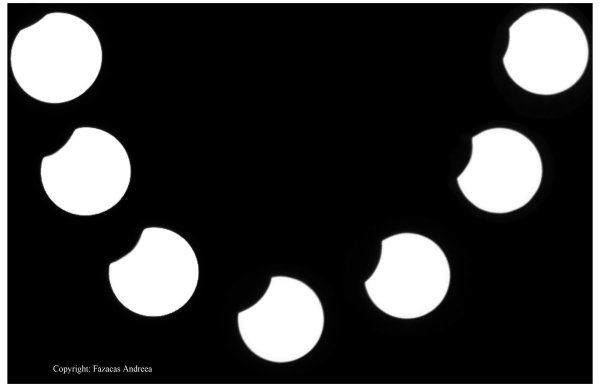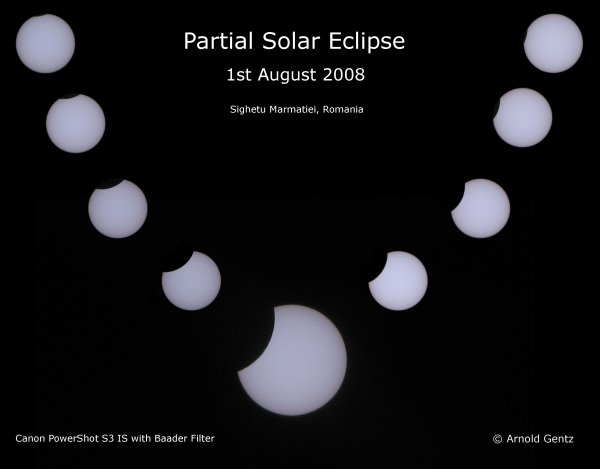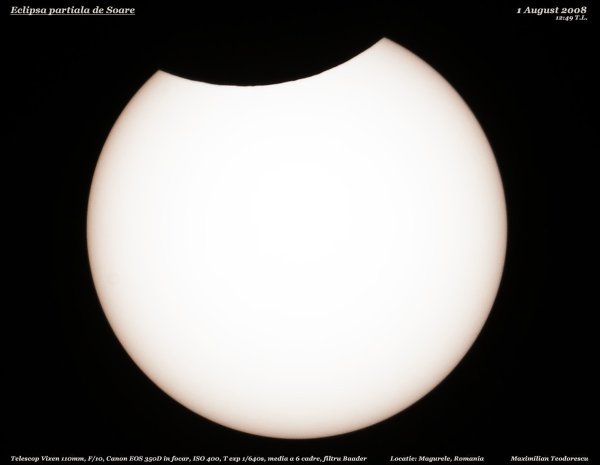 Post Scriptum I Photos (Partial Solar Eclipse Seen in Romania on 2008 August 1st)
by:
1.Cornel Apetroaiei
2.Cristina Tinta
3.Catalin Timosca
4.Monica Dragan
5.Catalin Paduraru
6.Andreea Fazacas
7.Arnold Gentz
8.Maximilian Teodorescu

POST SCRIPTUM II
The same about
capricious Selene.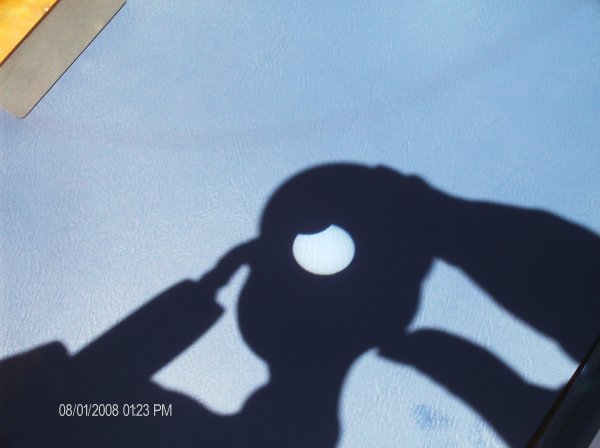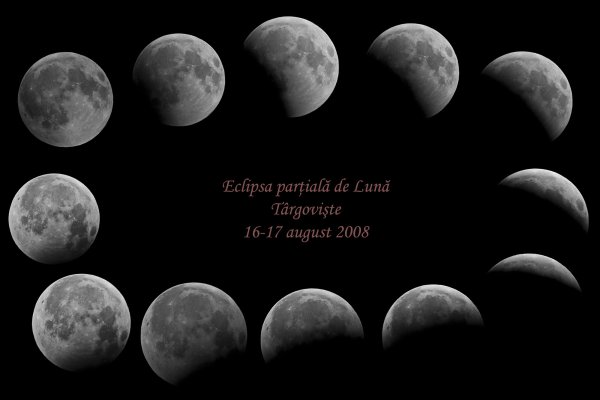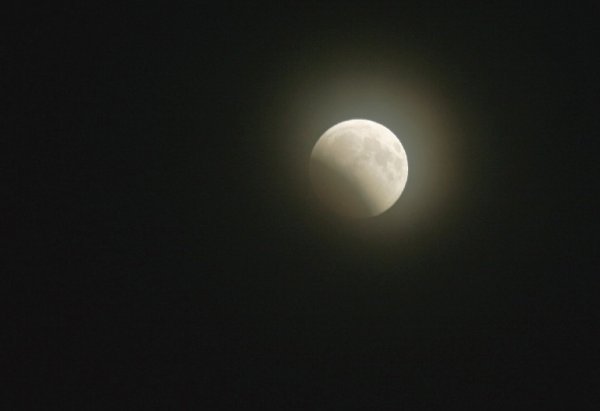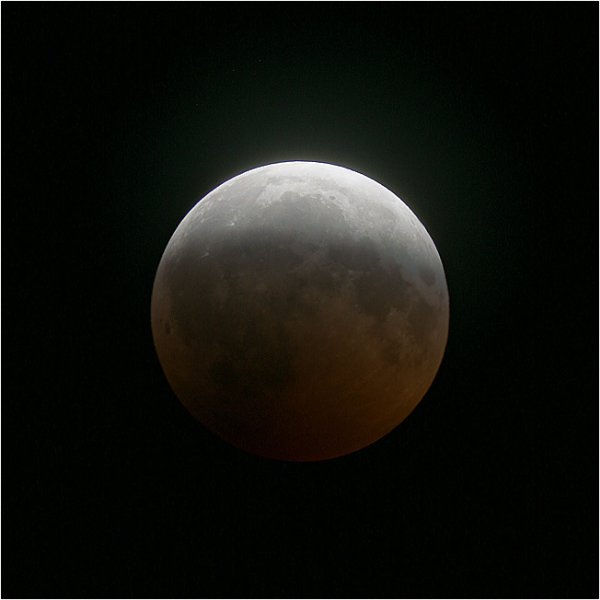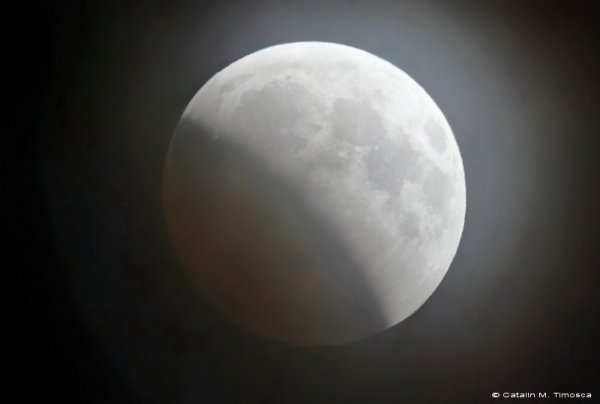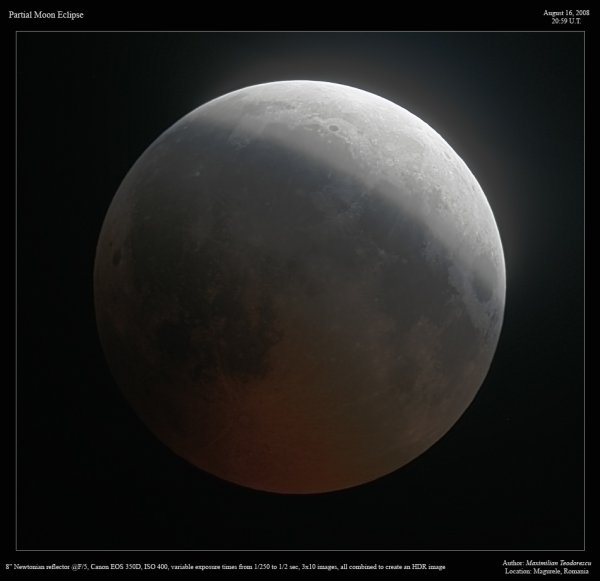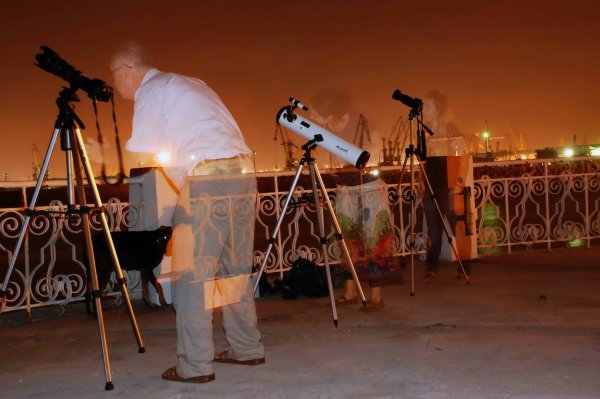 Post-Scriptum II Photos:
1.Ruxandra Toma - 2008 August 1, Keeping Transiently The Sun and Moon in My Hands
-Partial Lunar Eclipse Seen in Romania on 2008 August 16-17 by
2.Pavel Tica Popescu
3.Eugen Florin Marc
4.Alex(andru) Conu
5.Catalin Timosca
6.Maximilian Teodorescu
7.Monica Dragan

POST SCRIPTUM III
Yes indeed,
through her brightness,
Selene can shade
even the most fascinating heavenly sisters,
the Pleiades.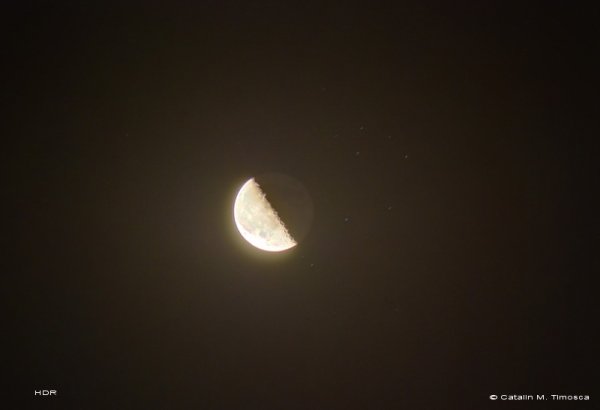 Post Scriptum III Photo (Moon-Pleiades Occultation) by Catalin Timosca
***
© 2008 SARM
(Romanian Society for Meteors and Astronomy-SARM)