FAR SUNS
-cosmopoems by Andrei Dorian Gheorghe
(from Spaceman Sazartinus' Diary),
composed in 1986-
Photographs: Valentin Grigore
Design: Florin Stancu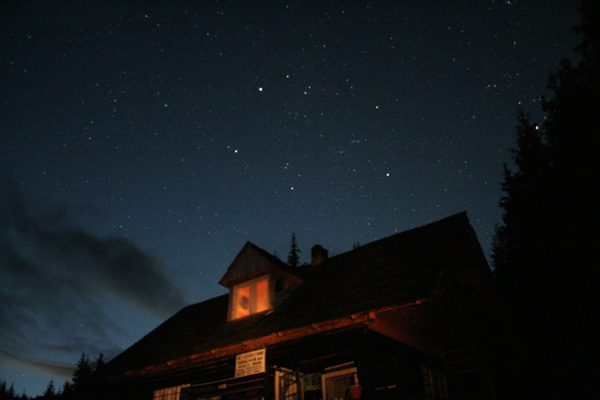 *
If life is beautiful,
then why do the eyes of pure love
shine so little?
If the truth is invincible,
then why does matter torture
the true heroes?
If the Universe is magnificent,
then why does the void suffocate
any escape?
*
"We have built another sun!"
said the Maldecs.
"It shines much more
than the natural one!"
Hearing them,
I became very furious.
"How could you do it?"
I shouted.
"This is something
against nature!"
Then I felt myself
like an idiot
and fell in depression.
Although puzzled,
the Maldecs extinguished
their glaring pseudo-sun
(because they wanted to be polite
with a traveller from a far planet.)
Strangely,
then we felt as liberated
from an unknown burden.
And above us,
the true light
looked at them and at me,
smiling frailly,
but clearly.
*
Inside each being
there is a roulette.
The ball of life halts
on a (more or less lucky) number
that becomes an external message
in order to shape substances.
(But what can we do
when too many persons try to carve
the same planet?)
Like some variables
in a cosmic discrete programming
we advance through petty steps.
*
There was a strange star,
with two inverse planets:
one had a normal rotation
around its axis,
while the other had
a retrograde rotation,
and their motions of revolution
flowed in reverse directions.
Thus, when the two planets
passed one by the other
in the moment of astronomical opposition,
their inhabitants understood easier
that the happy people
of a planet
were similar to
the unhappy people
of the other planet.
*
We don't know if our movements
are connected to far suns.
We don't know if our words are responses to
storms from other galaxies.
We don't know if feasts of constellations
provoke various physical reactions into us.
Is this independence?
Or just tele-guidance?
*
There was an intense space traffic
in a cluster of stars.
I was close to collide
a minuscule shuttle,
which had the plate number of an asteroid.
"Why did you not give me
the right of way," I shouted,
"did you not see
that I am bigger?"
"How is it possible?,"
cried its small pilot,
"I thought that at least in space
the regulations are different!"
*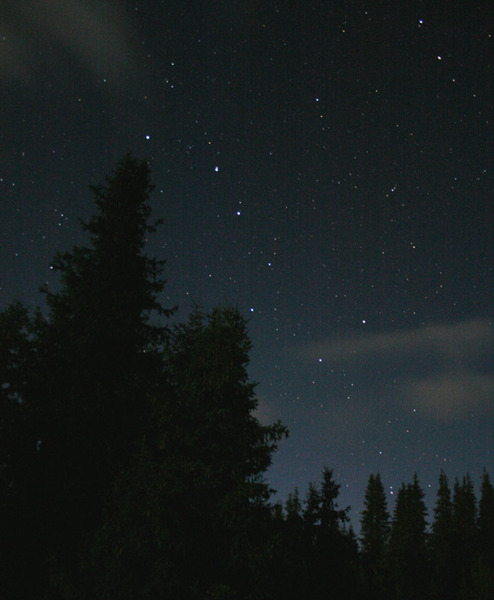 -ROMANIAN ORIGINAL VERSION-
SORI INDEPARTATI
(din Jurnalul Astronautului Sazartinus)
*
Daca viata este frumoasa,
de ce ochii dragostei pure
stralucesc atat de putin?
Daca adevarul este invincibil,
de ce eroii adevarati sunt
chinuiti de materie?
Daca Universul este magnific,
de ce vidul sufoca
orice evadare?
*
"Am construit un alt soare!"
mi-au spus maldecii.
"Fata de cel natural,
straluceste cu mult mai tare!"
M-am transformat pe loc intr-un mal
in care sangele meu zbuciumat
ca o cascada izbea.
"Deanaturatilor!" am strigat.
"Cum ati putut
sa faceti asa ceva?"
Apoi m-am simtit ca un natang,
mi-am asternut
palmele peste chip si am inceput sa plang.
Maldecii, desi mirati,
au stins indata
pseudo-soarele lor
orbitor.
(Voiau sa fie amabili cu un calator
de pe o planeta indepartata.)
Ciudat, ne-am simtit apoi eliberati
ca de un nestiut hotar.
Si chiar atunci (ori poate doar
mi s-a parut)
adevarata lumina
a zambit firava, dar senina.
*
Inaluntrul fiecarei fiinte
se afla o ruleta.
Bila vietii poposeste
pe cate un numar mai mult sau mai putin norocos
ce devine mesaj exterior
pentru modelarea materiei.
(Dar ce facem
cand prea multi incearca sculptarea
aceleiasi planete?)
Ca niste variabile
intr-o programare cosmica discreta
inaintam cu pasi marunti.
*
Exista o stea
cu doua planete inverse:
una se rotea normal
in jurul axei sale,
cealalta insa avea
o rotatie retrograda,
iar miscarile lor de revolutie
curgeau in sensuri contrare.
Iar cand planetele
treceau una pe langa cealalta
in momentul de opozitie astronomica,
locuitorii lor intelegeau mai usor
ca fericitii
unei planete
s-ar fi regasit
in nefericitii
celeilalte planete.
*
Nu stim daca miscarile noastre sunt conectate
la sori indepartati.
Nu stim daca vorbele noastre sunt raspunsuri
la furtuni din alte galaxii.
Nu stim daca sarbatorile constelatiilor
ne starnesc diverse reactii fizice.
O fi independenta oare?
Sau doar teleghidare?
*
Exista un roi de stele
cu un trafic spatial intens.
Cat pe ce sa ma ciocnesc
de o naveta minuscula,
cu numar de asteroid.
"De ce nu mi-ai acordat
prioritate," am strigat,
"n-ai vazut
ca sunt mai mare?"
"Cum asa,"
a plans micul ei pilot,
"nici in spatiu
nu sunt alte reguli?"
*
© 2010 SARM
(Romanian Society for Meteors and Astronomy)