ANNULAR SOLAR ECLIPSE 2012
IN THE HEART OF JAPAN
-photos by Valentin Grigore;
text by Andrei Dorian Gheorghe;
design by Florin Stancu-
exotical things
in the islands of Japan -
an eclipse walking

-Andrei Dorian Gheorghe-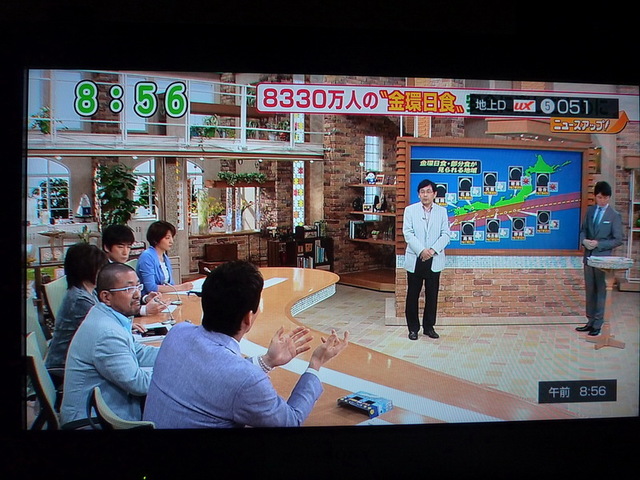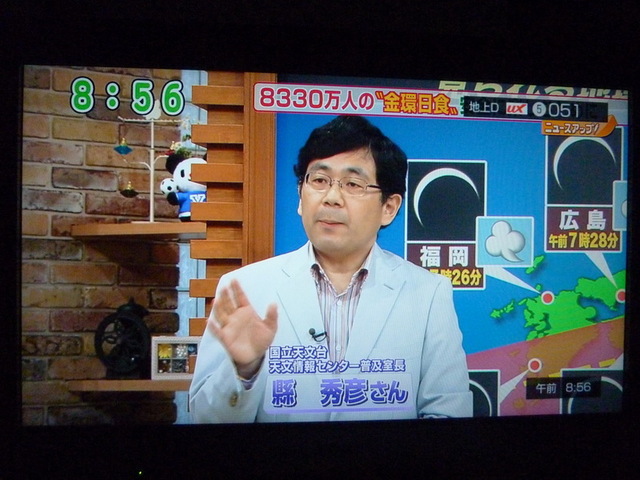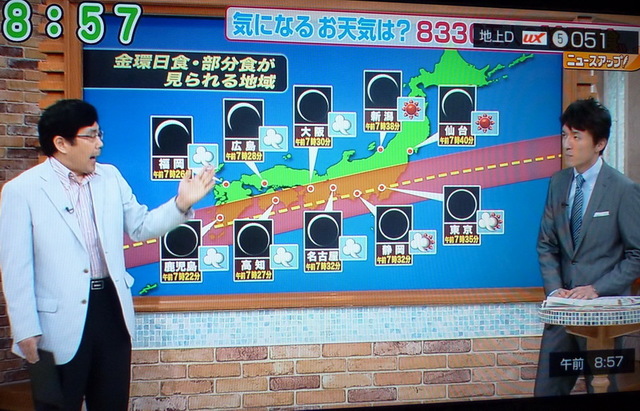 Firstly,
we were extremely impressed that Japanese televisions
exemplarily informed the people about
the annular solar eclipse of 21 May 2012.
Then
our gratitude to our generous friend Yasuhiro Tonomura
(a teacher of mathematics and a famous amateur astronomer),
who, one day before this phenomenon,
traversed the Honshu Island
from the Pacific Ocean to the Sea of Japan
to take us by car to the heart of this extraordinary country,
in a superb place with the best meteorological prognosis.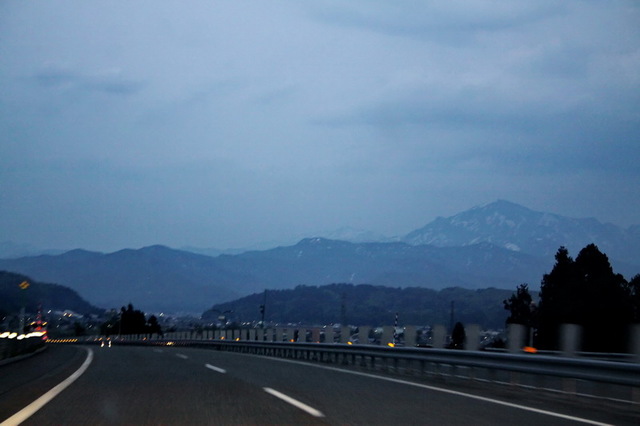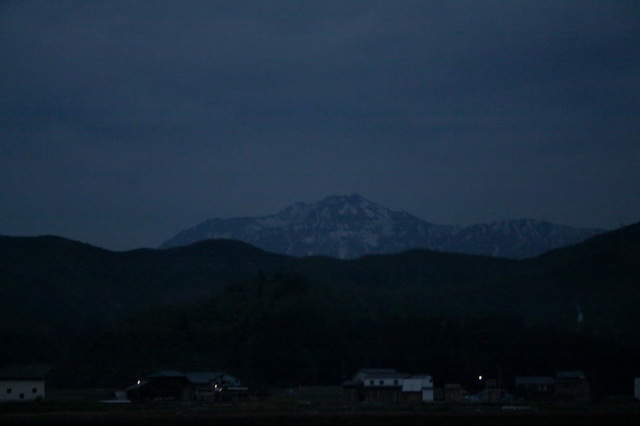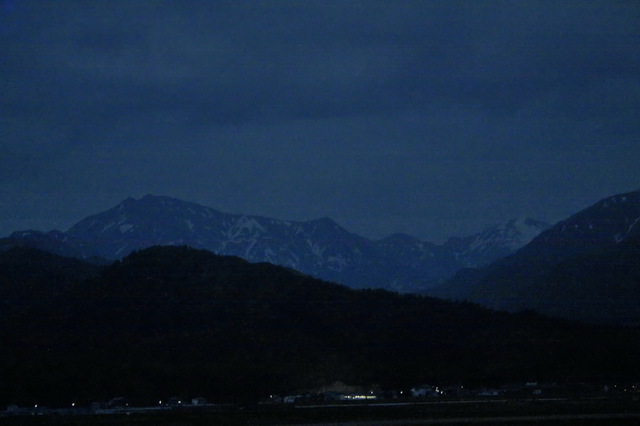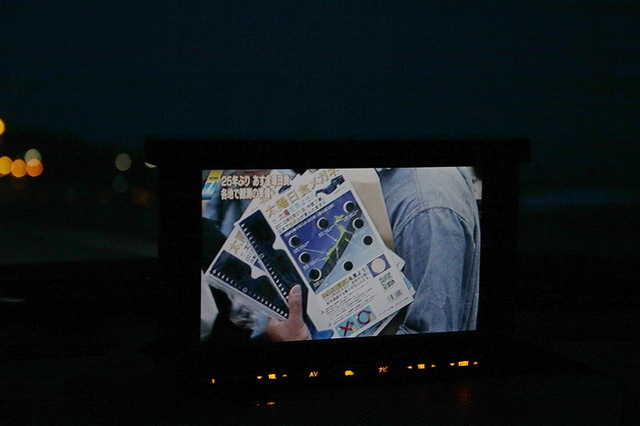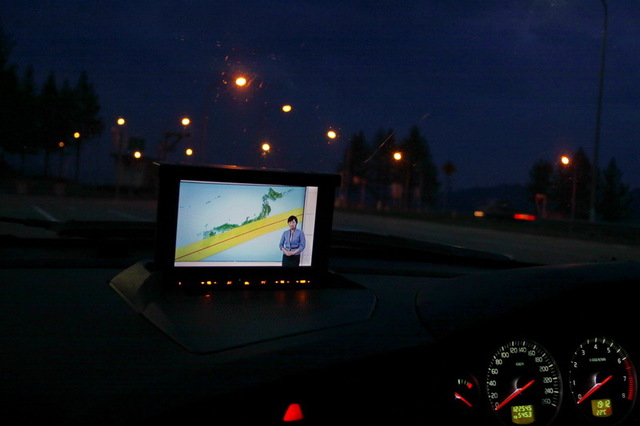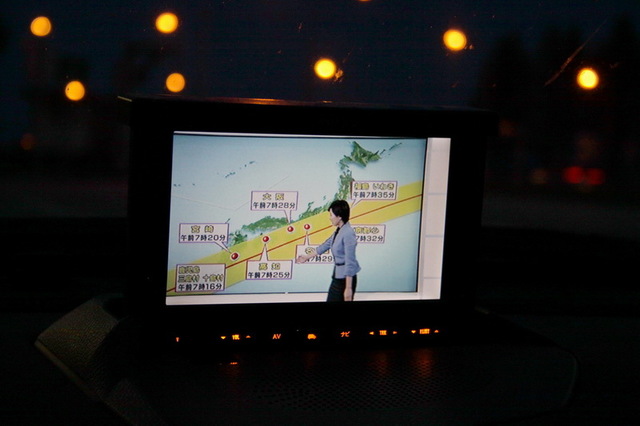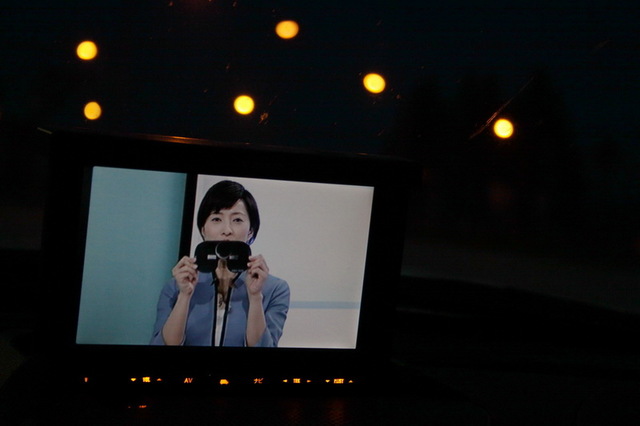 We stopped in a small village, Akagi,
at an elegant countryside hotel,
where we met the charming Japanese couple
Izumi
and the great British professional astronomer
David Asher.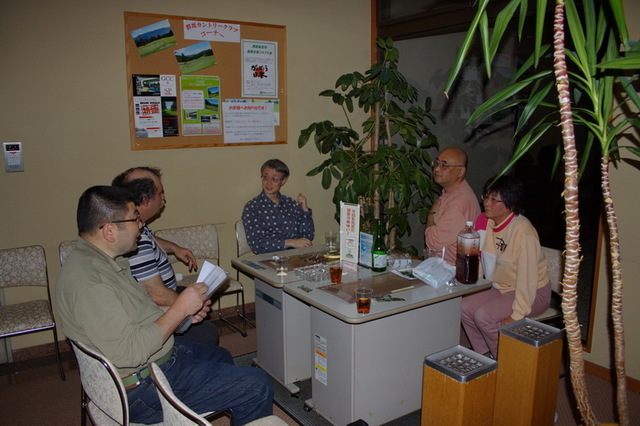 We began the next morning
enjoying the beauty of that place.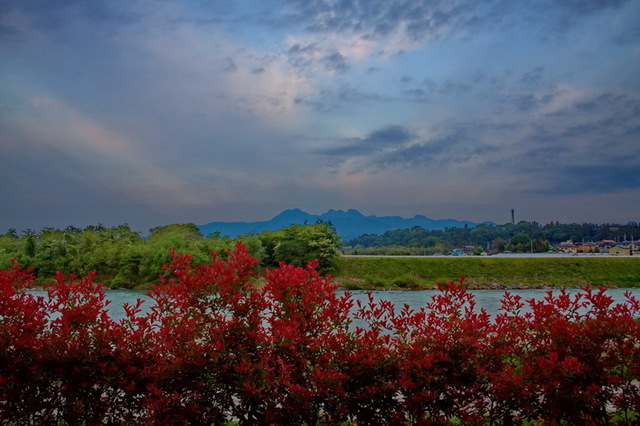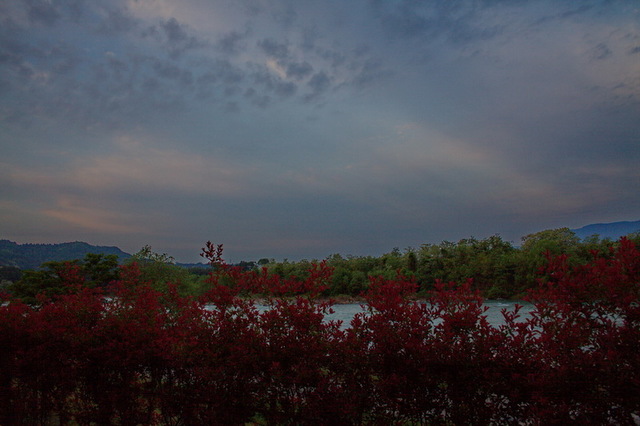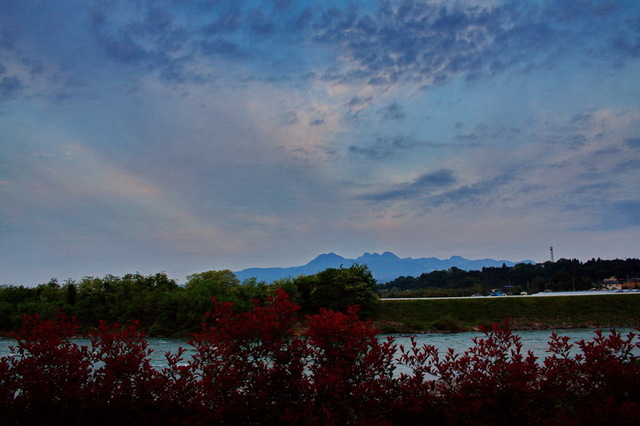 Then,
trying to be accepted by the noble spirit of Japan,
Valentin Grigore and I
imagined that we were two astrohumanist samurais
who wanted to photo-poetically capture
the beauty of the eclipse.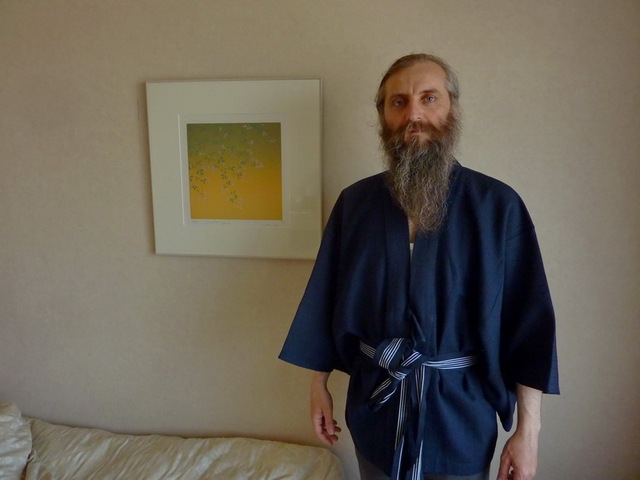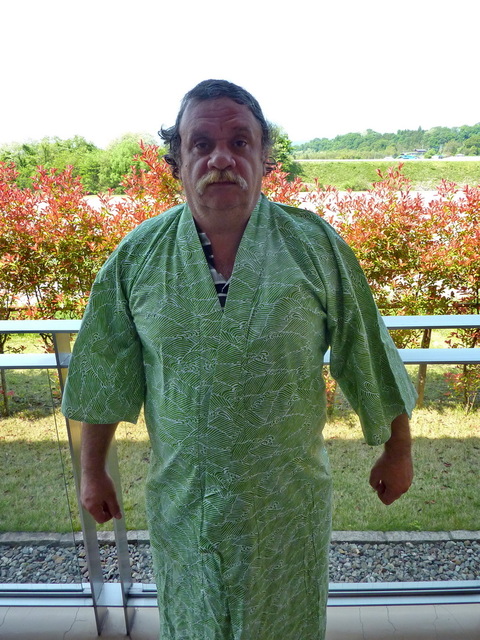 And now,
the eclipse's reflections: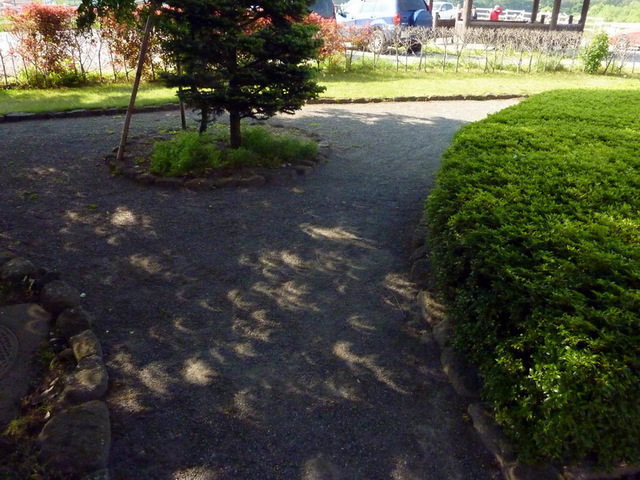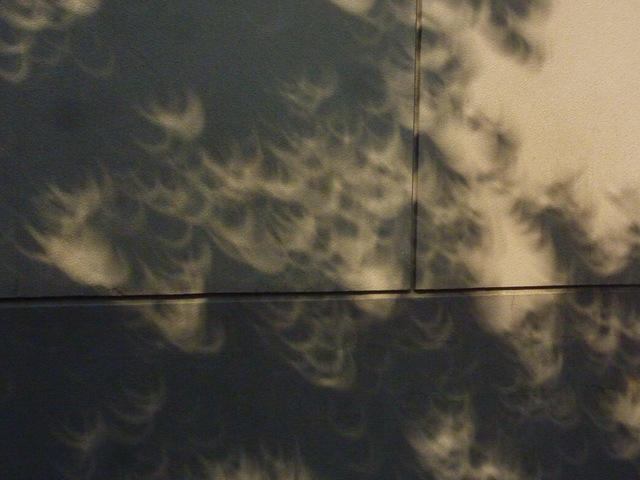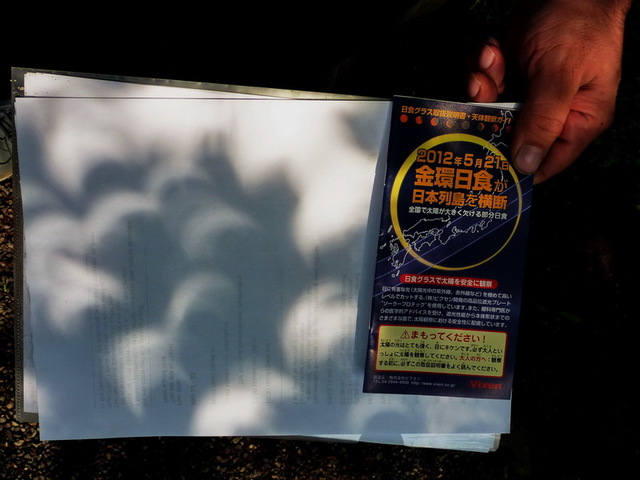 The human atmosphere with six heroes
who decided to specialize their observational duty:
an astroartist, two astropoets and three astrophotographers: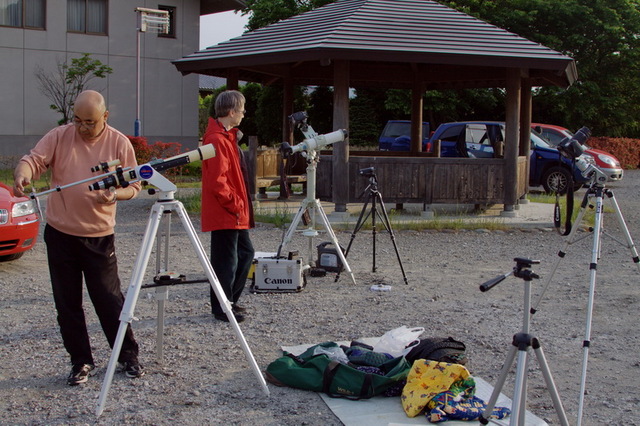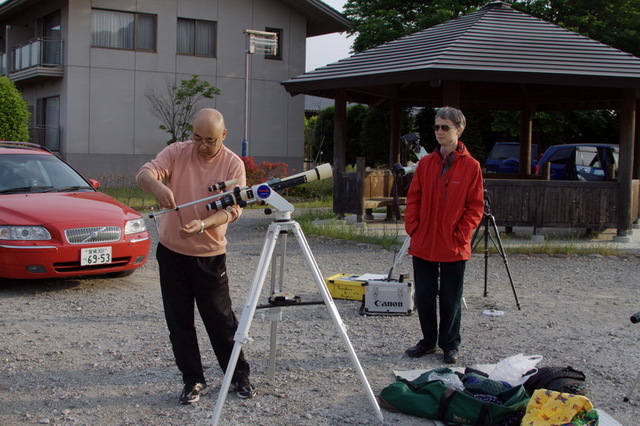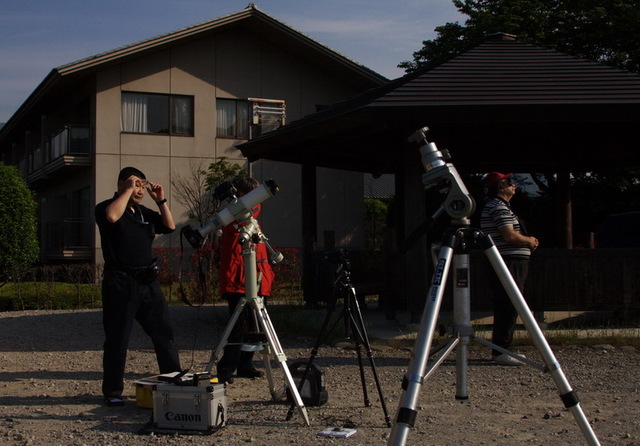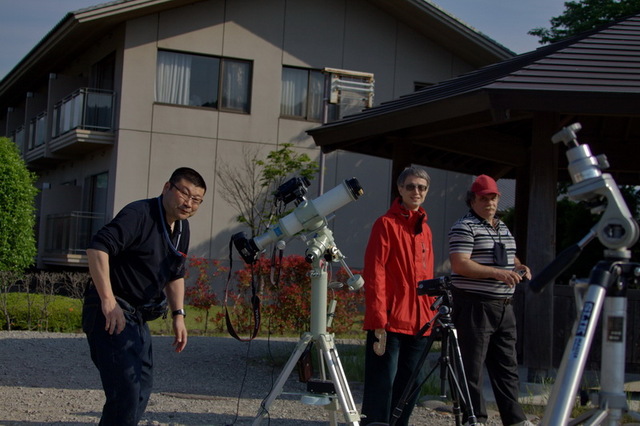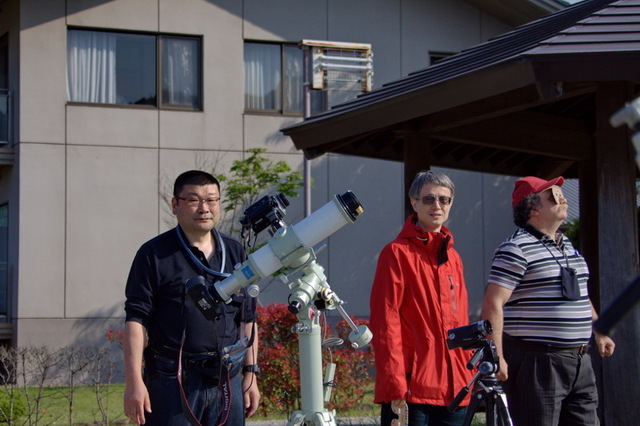 annular eclipse -
even the sunspots become
more important

-Andrei Dorian Gheorghe-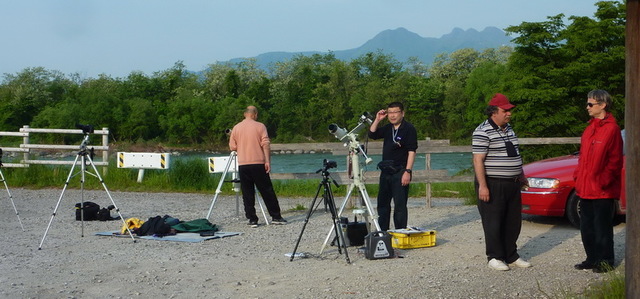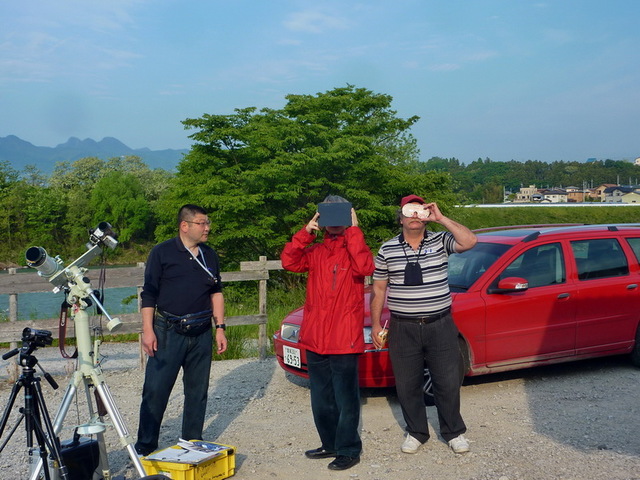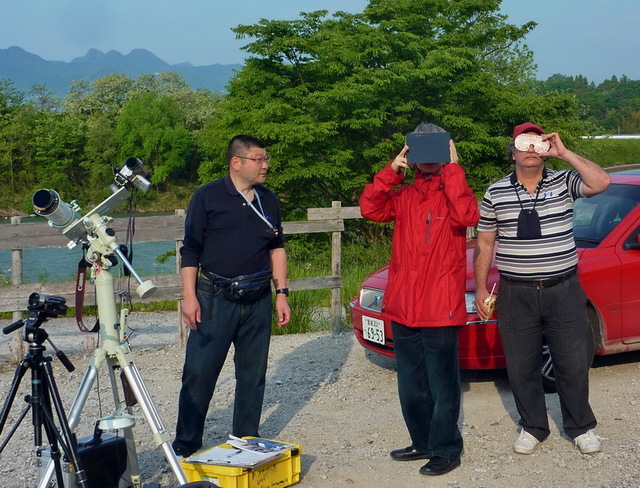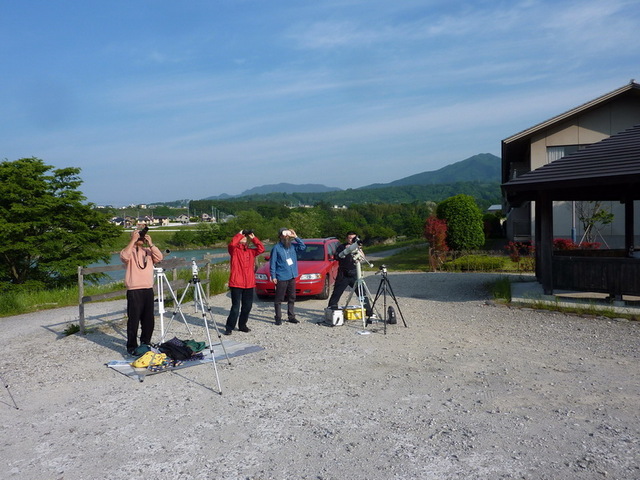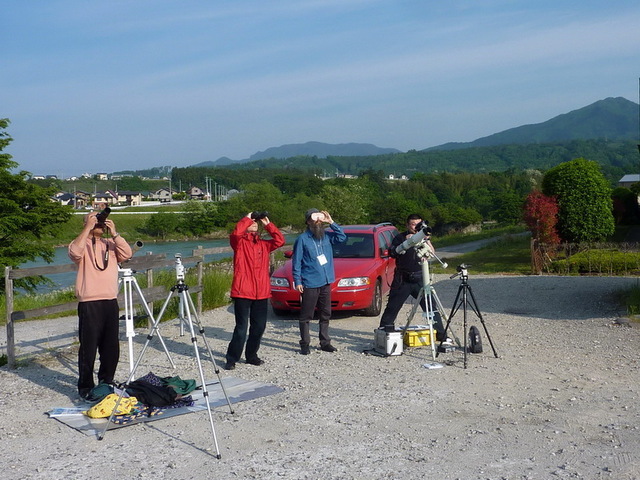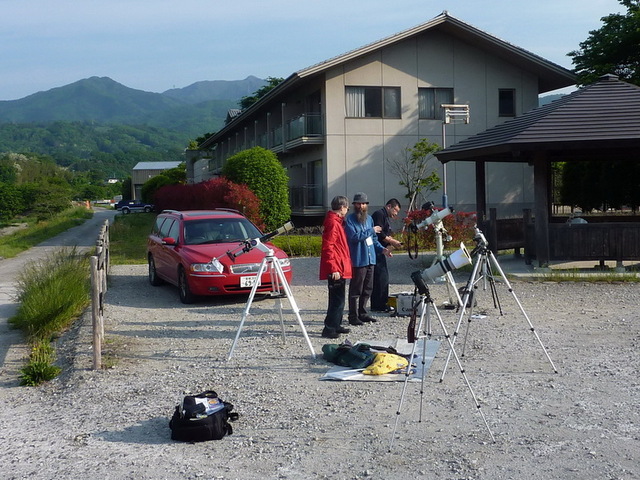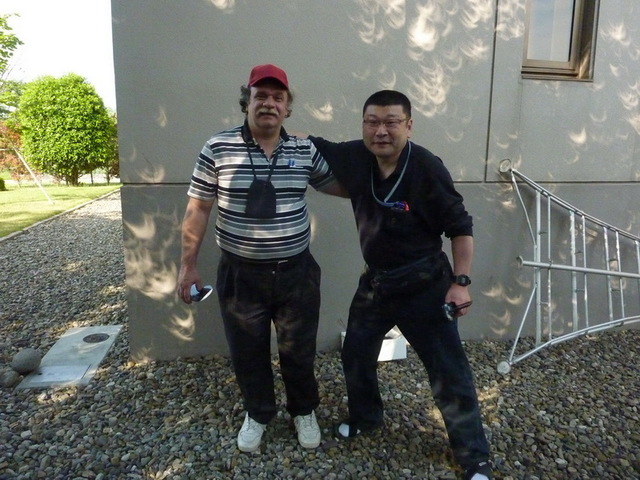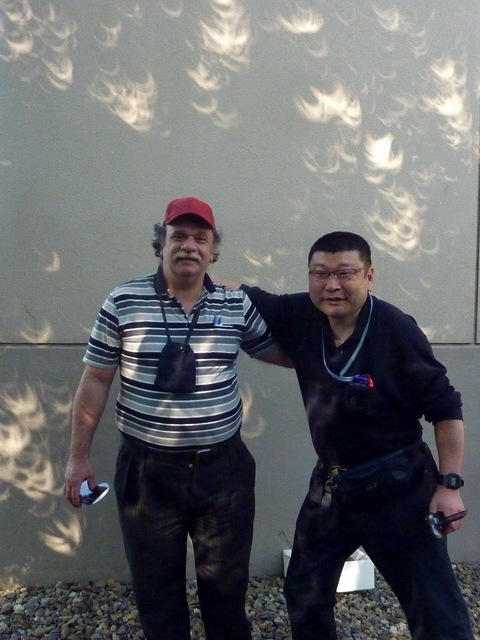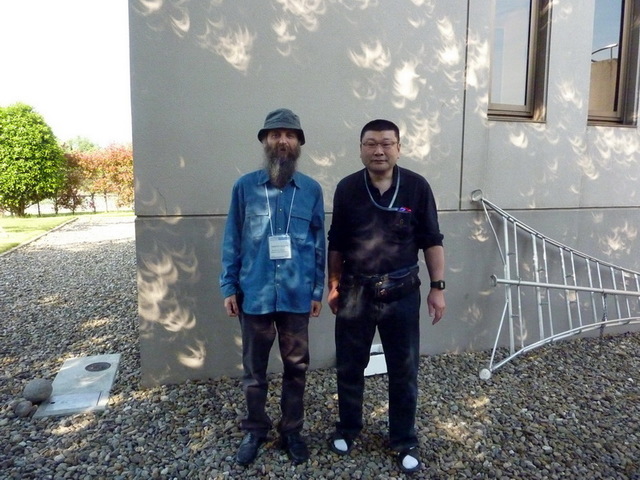 And, individually,
David Asher: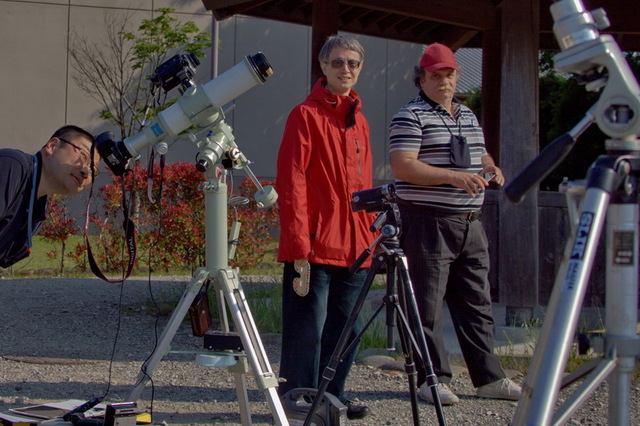 The sky was perfect
- the annular in Japan.
Worth waking at dawn!

-David Asher-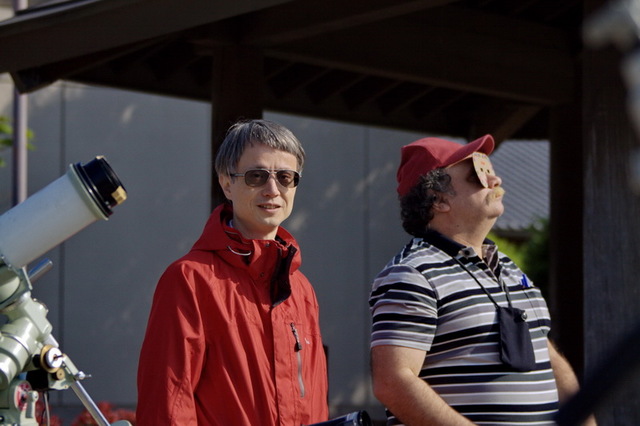 Me: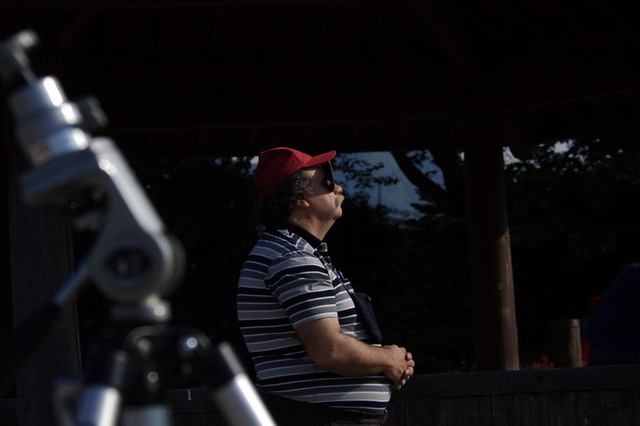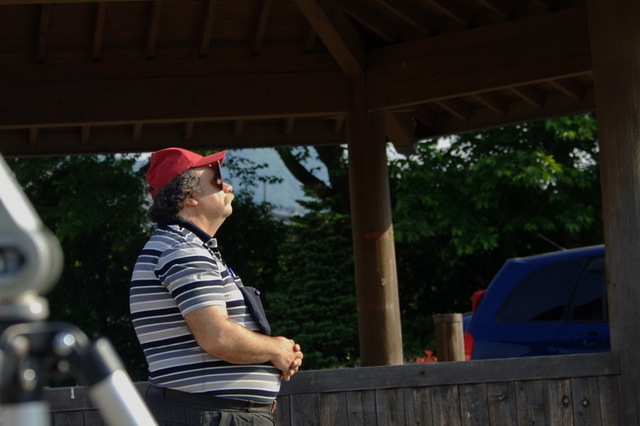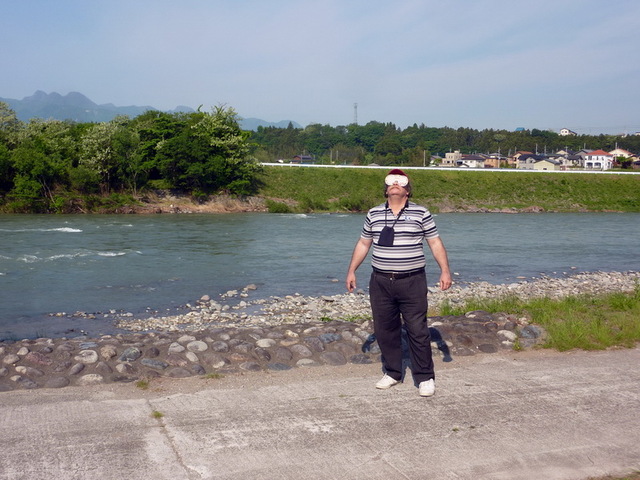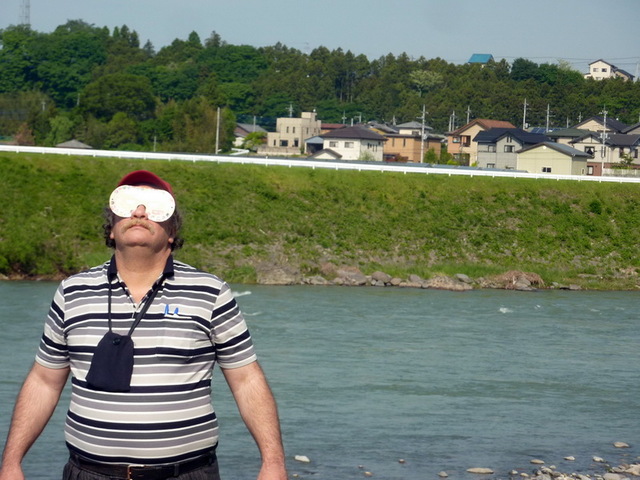 Valentin Grigore: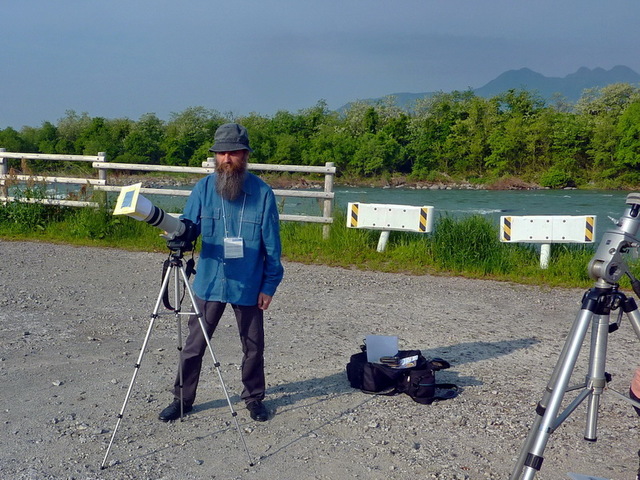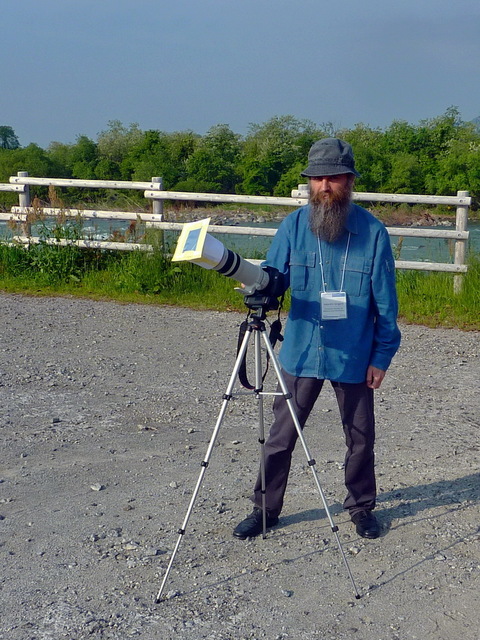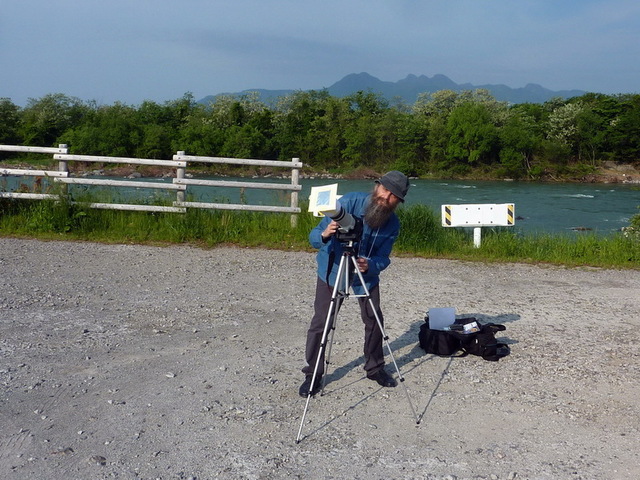 Yasuhiro Tonomura: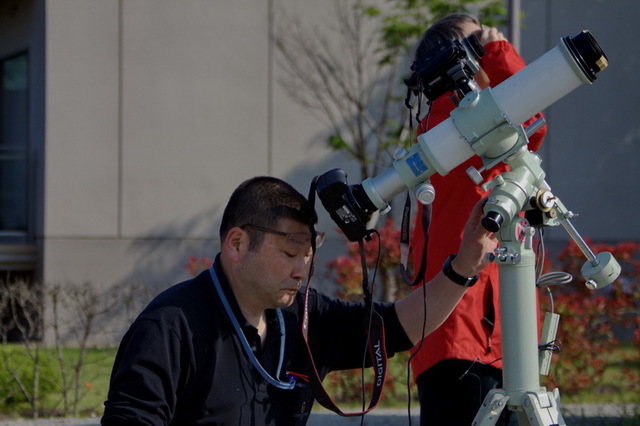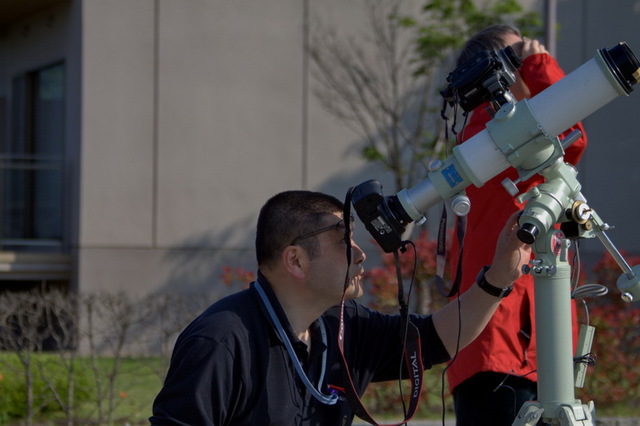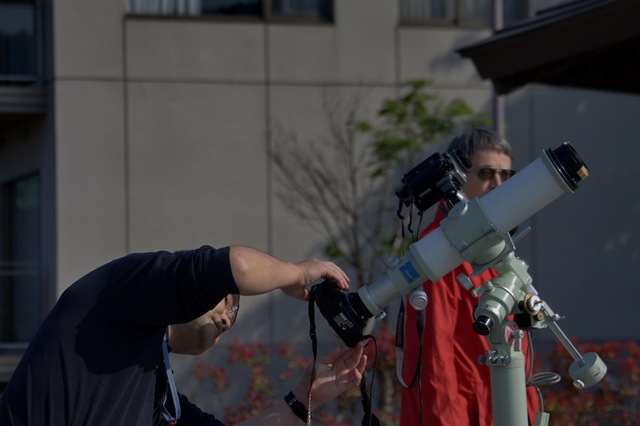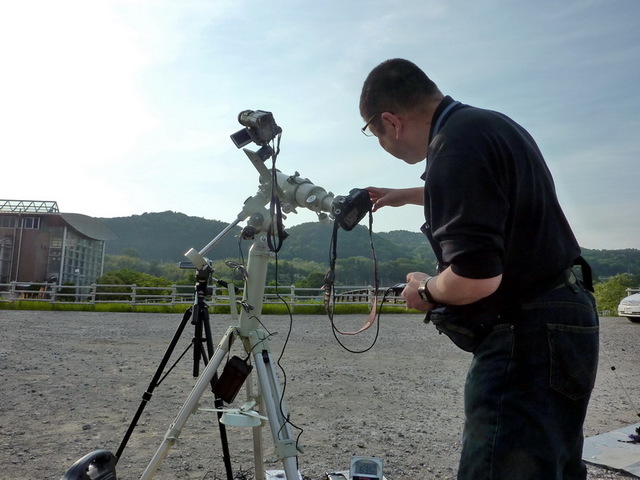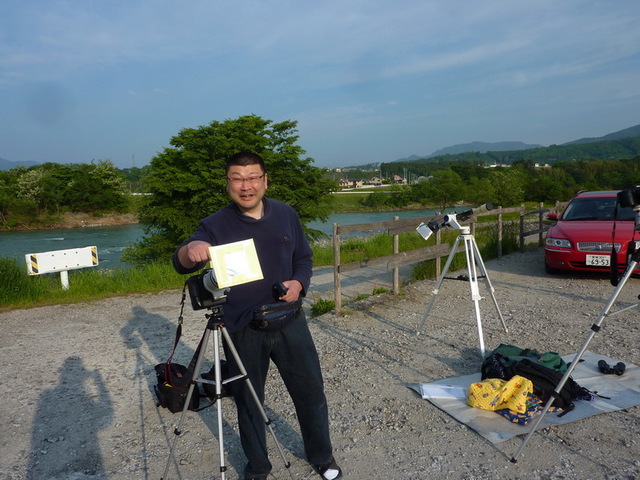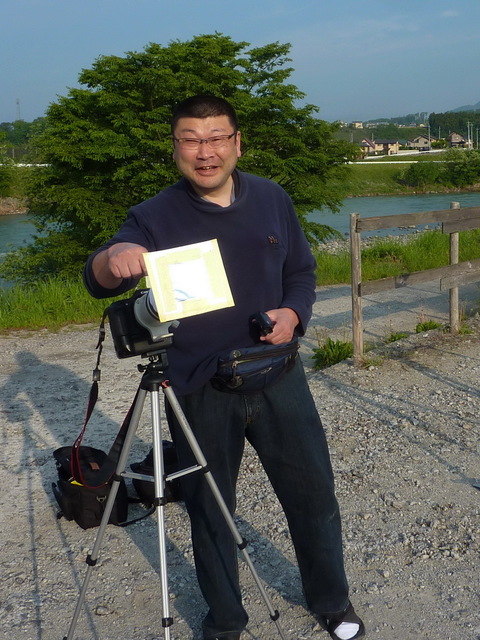 Kiyoshi Izumi
and his concept in catching the eclipse: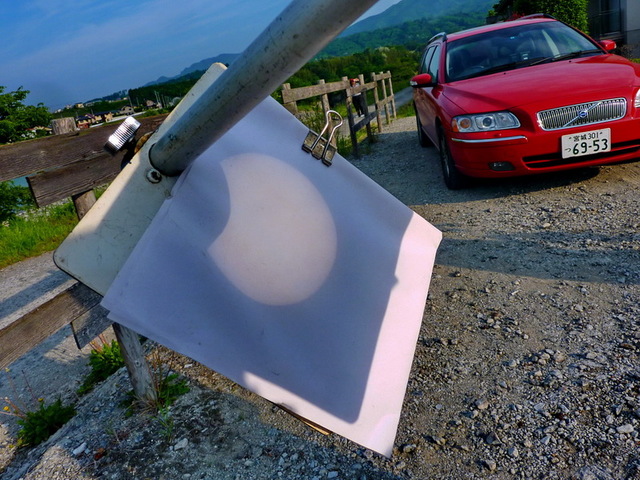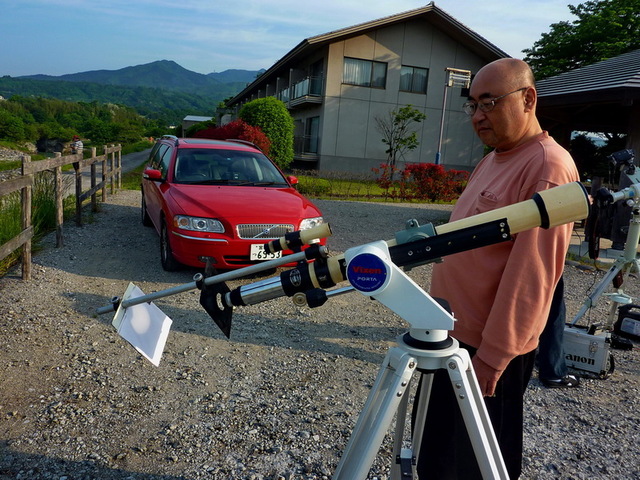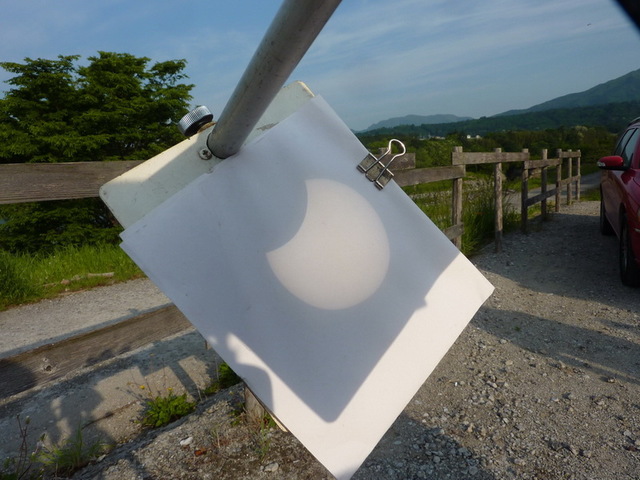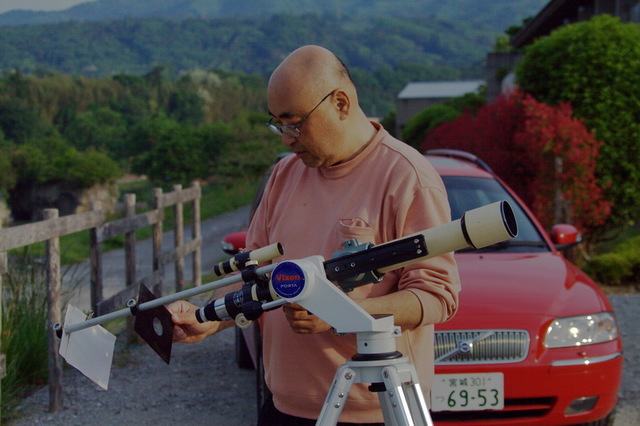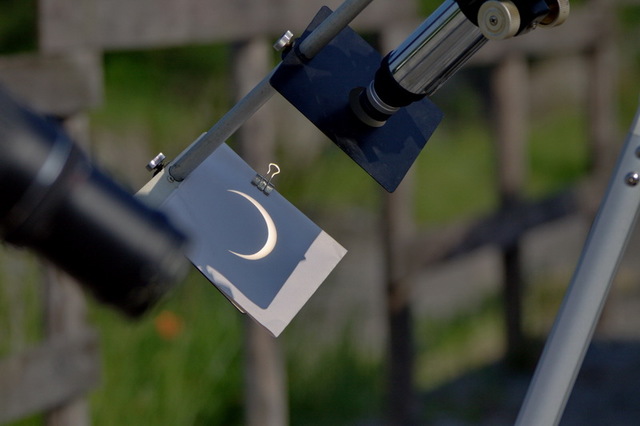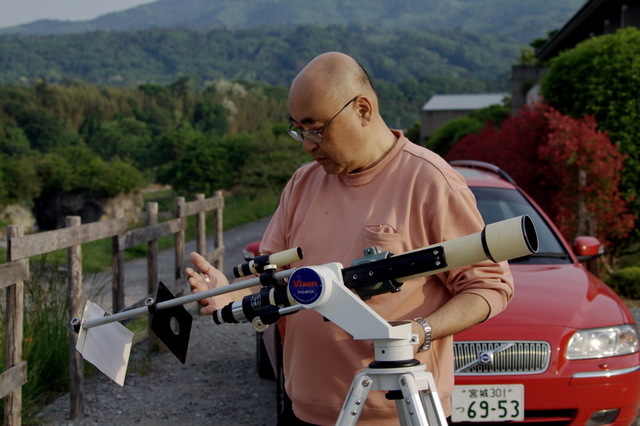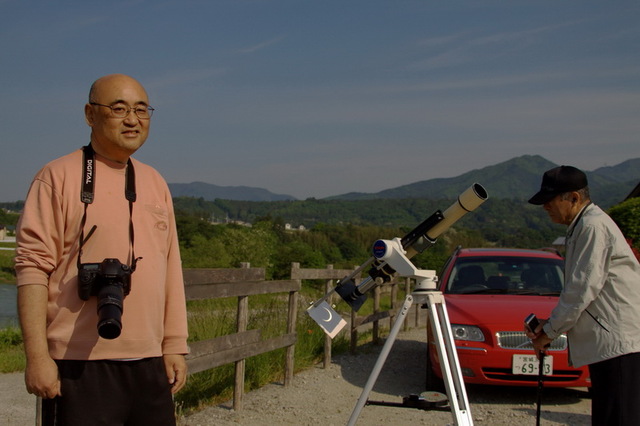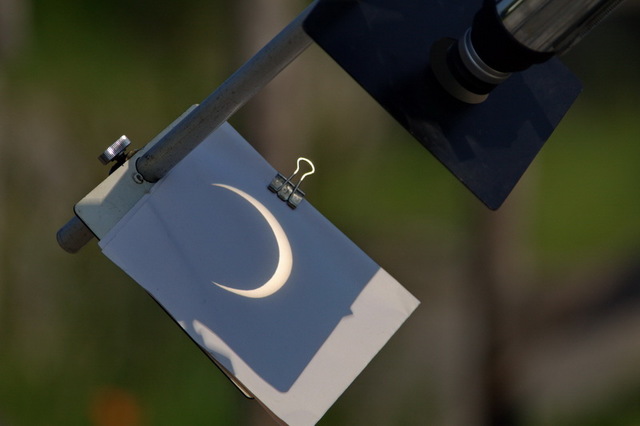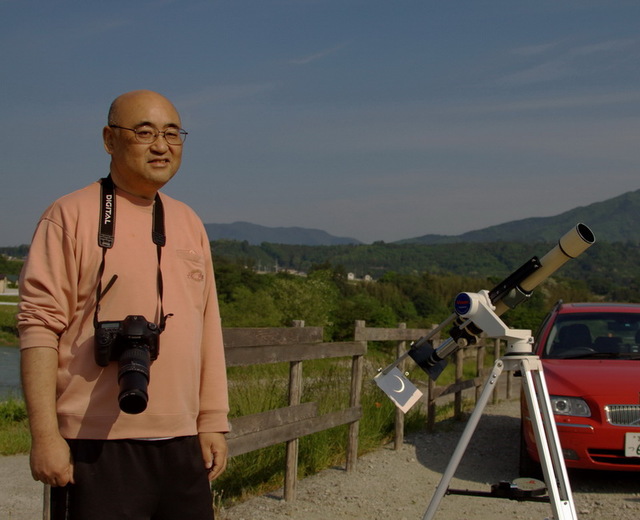 A photo-praise to Mrs. Akemi Izumi's compositions
for the eclipse's reflections: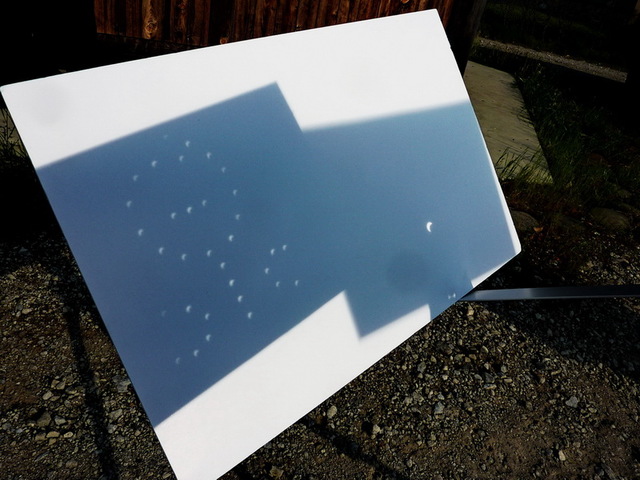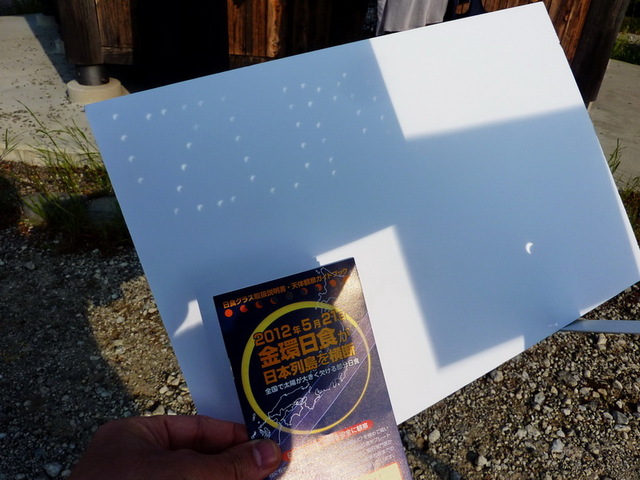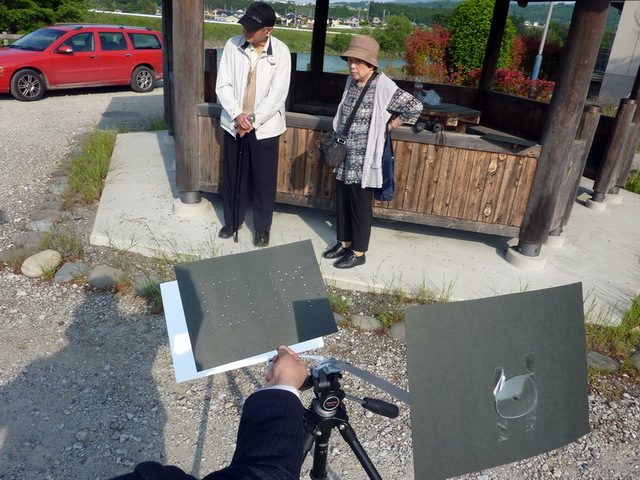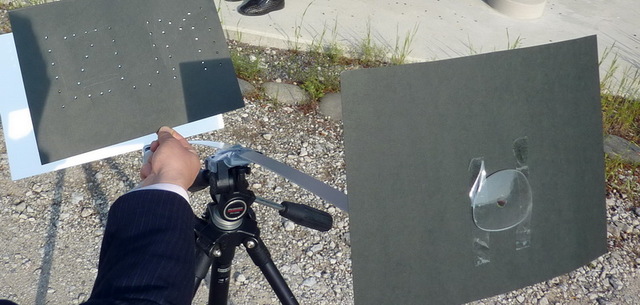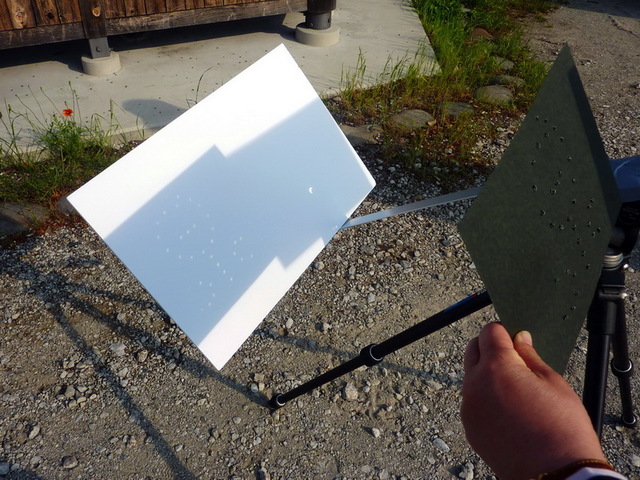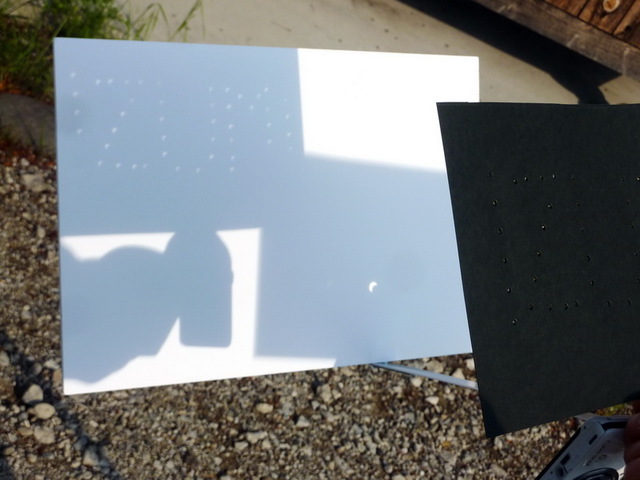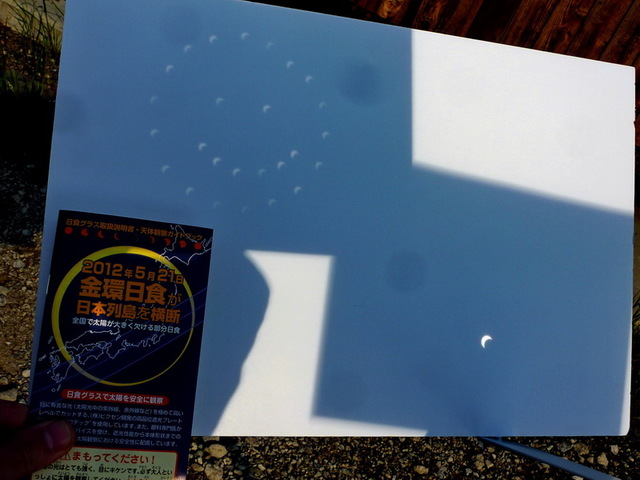 The Romanian happy expedition: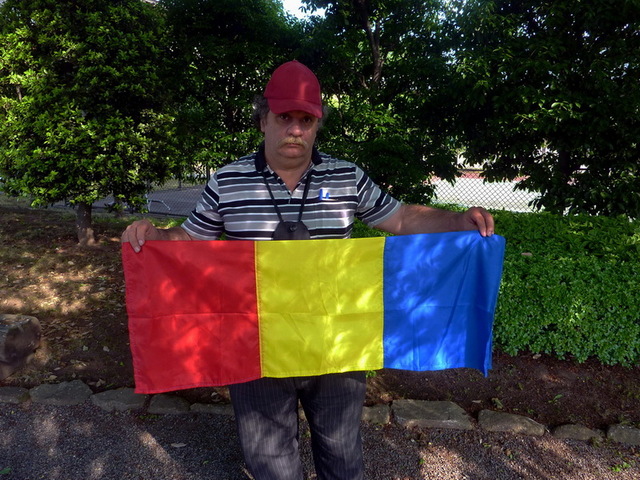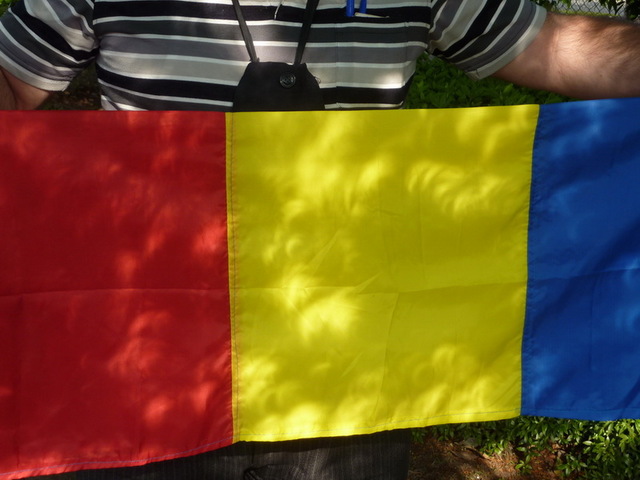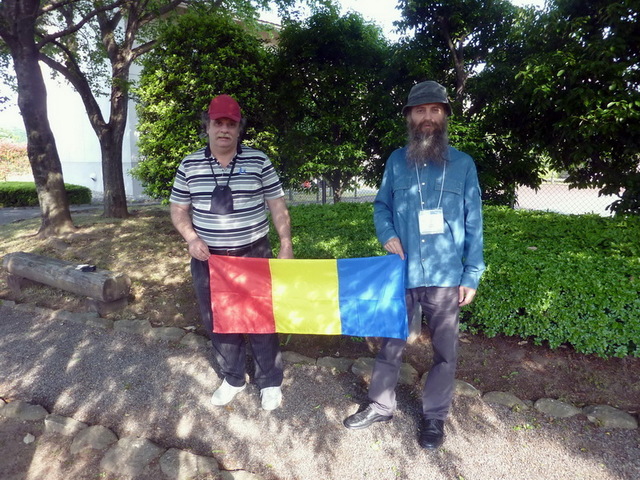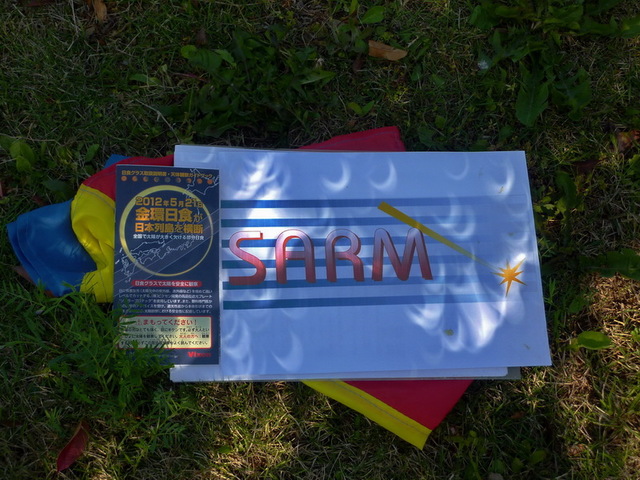 And nature around: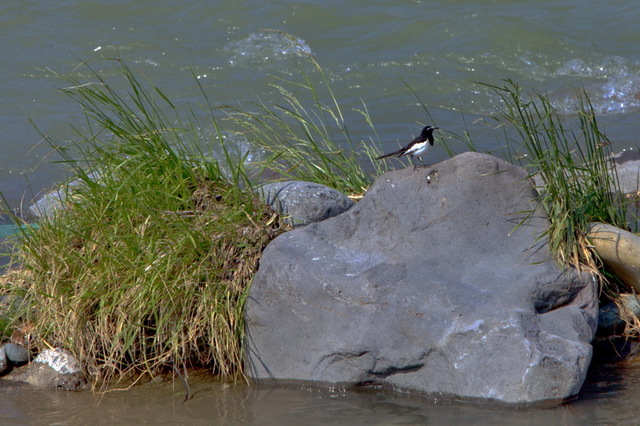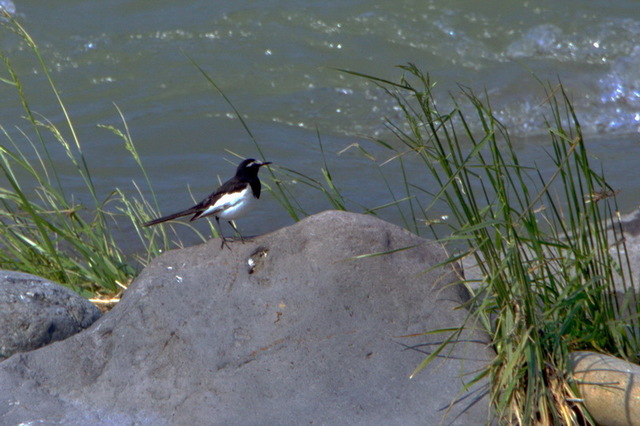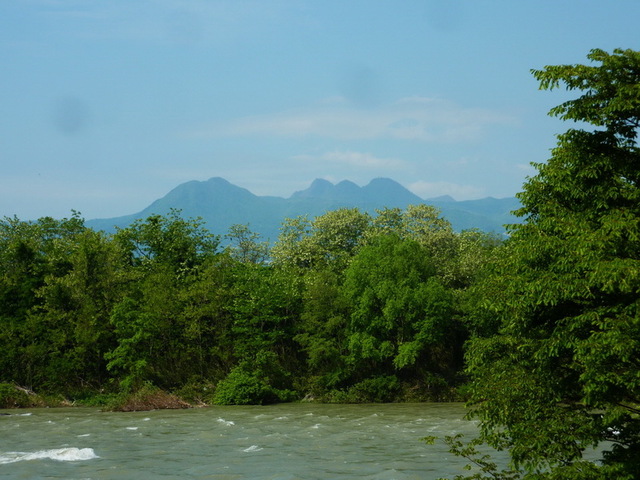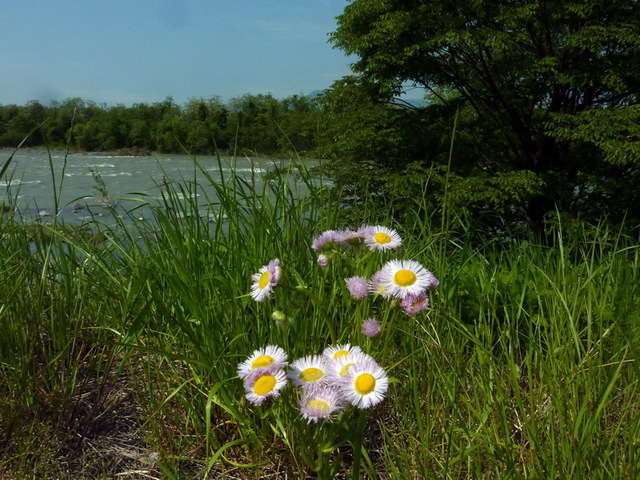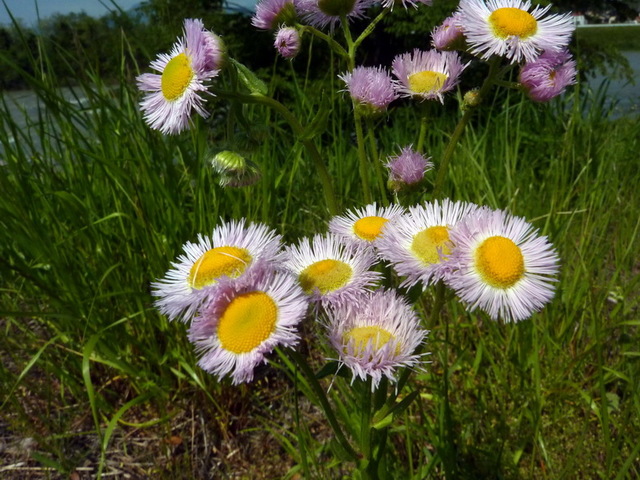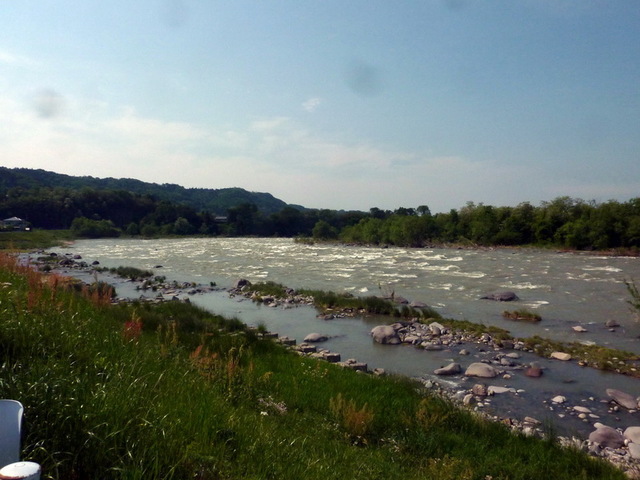 ANNULAR ECLIPSE PHOTOGRAPHIC HAIKU
by Valentin Grigore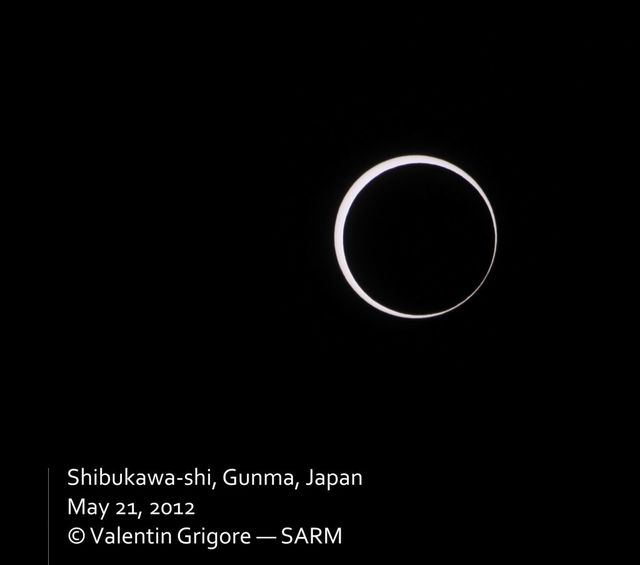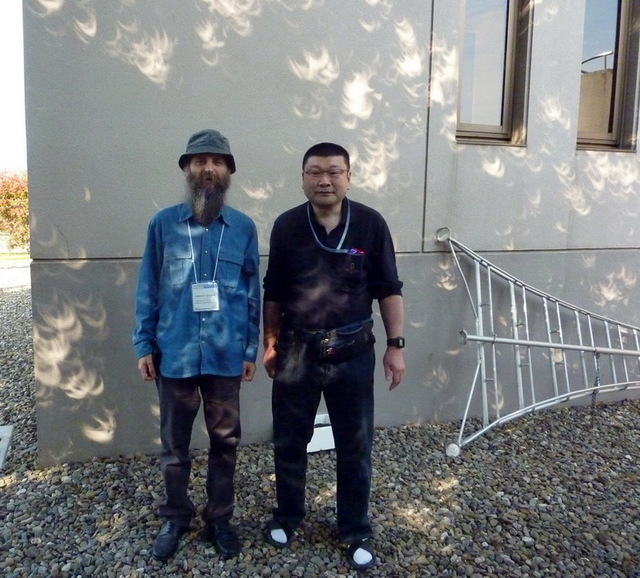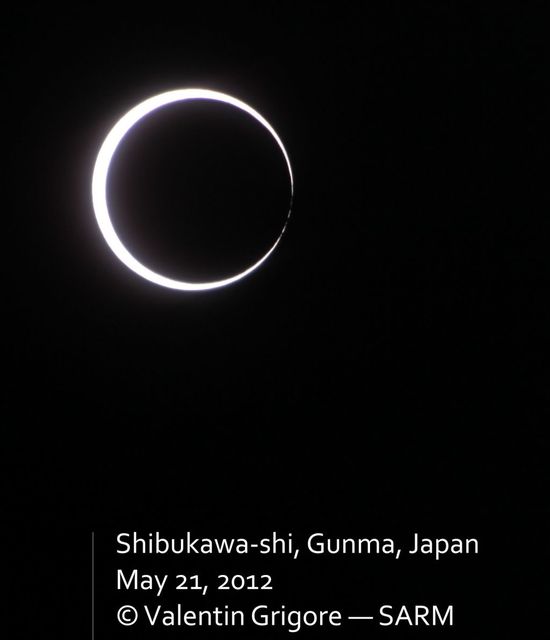 Bailey's superb beads
Sun-Moon negotiations
realm of eclipses

-Andrei Dorian Gheorghe-
ANNULAR ECLIPSE PHOTOGRAPHIC HAIKU
by Yasuhiro Tonomura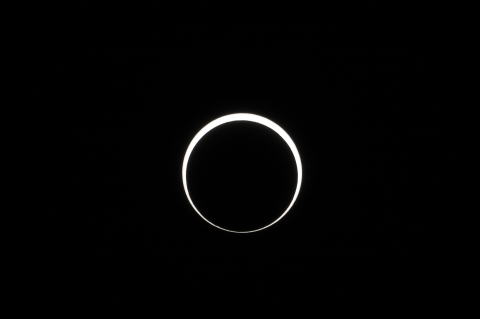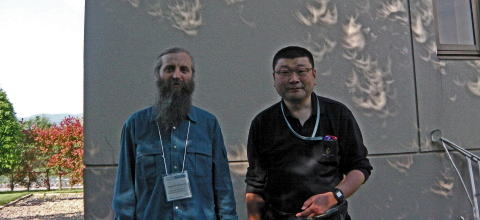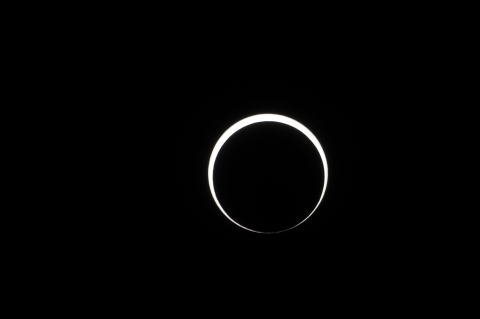 fine gift for Terra
ring without any diamond
but much cosmic gold

-Andrei Dorian Gheorghe-
ANNULAR ECLIPSE PHOTOGRAPHIC HAIKU
(which came from Japan by mail a few months later)
by Kiyoshi Izumi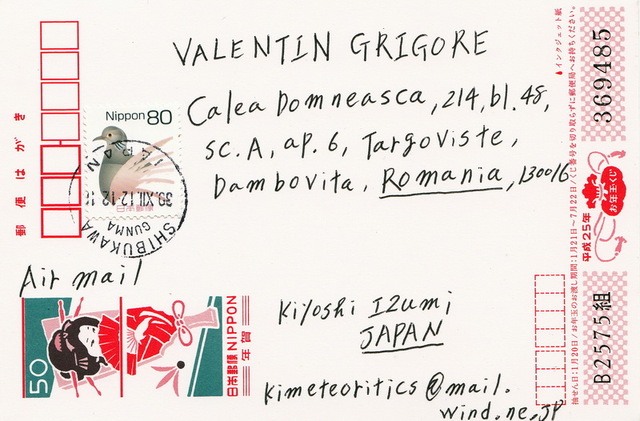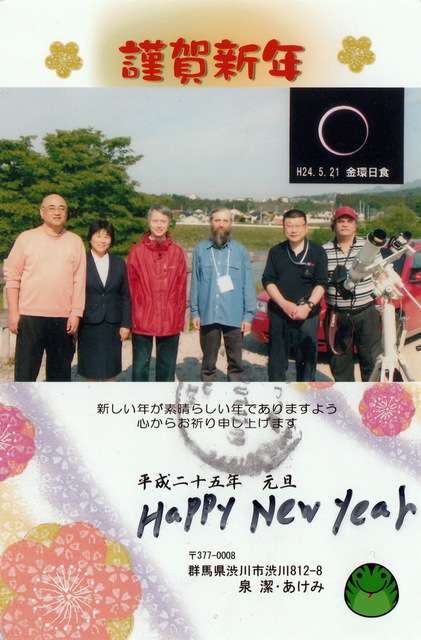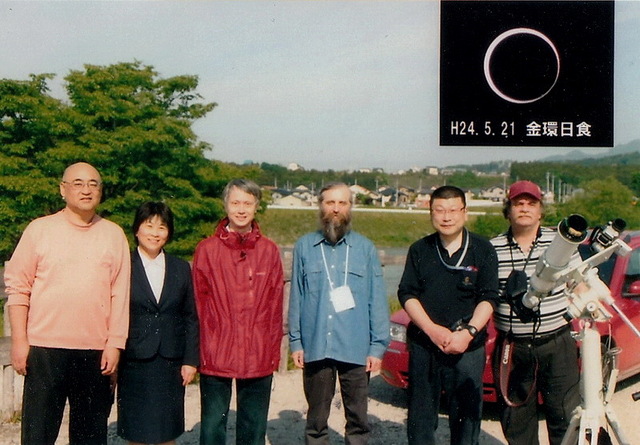 *
Finally, on Valentin Grigore's photos,
three "haiga" (photos and haikus, another creative form of Japanese inspiration)
as conclusions.
The first by Valentin Grigore: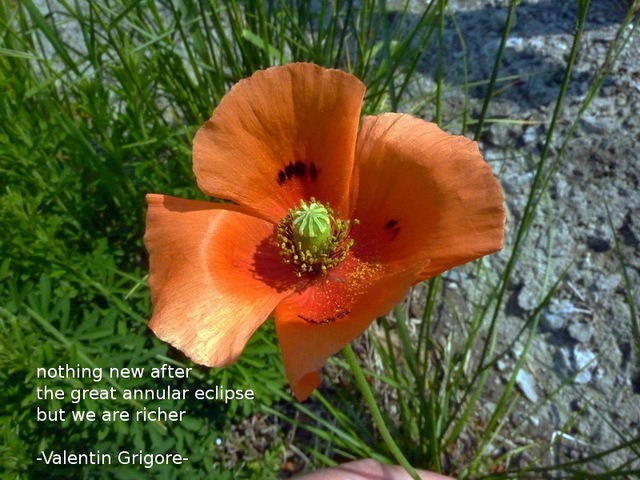 The second,
a common dedication to our dear friend
Yasuhiro Tonomura: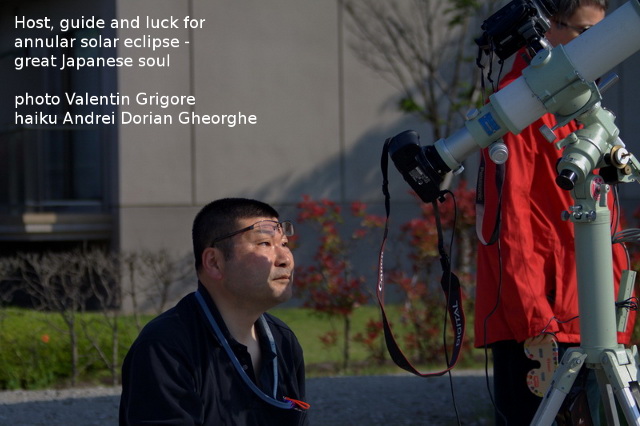 And the third,
my personal conclusion: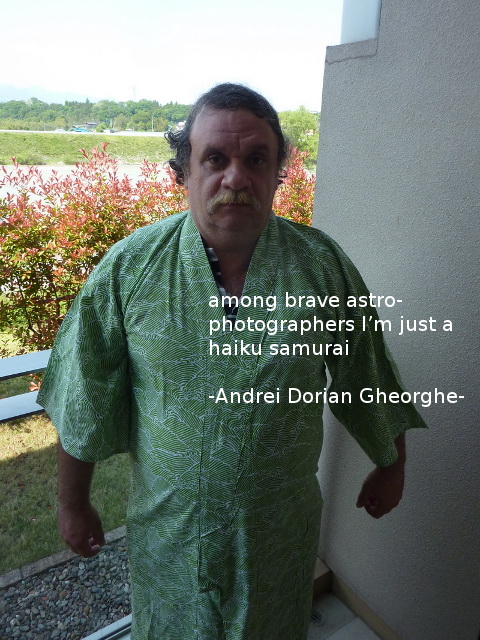 *
© 2012 SARM
(Romanian Society for Meteors and Astronomy)