NOON MOON OVER THE SAGRADA FAMILIA
-photos Valentin Grigore
text Andrei Dorian Gheorghe
design Florin-Alexandru Stancu-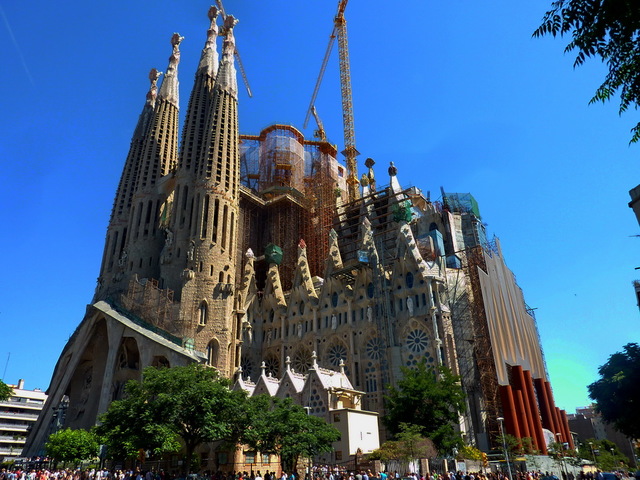 *
Before Valentin Grigore's photographic poems with the Sagrada Familia
taken in 2011
I decided to open a parenthesis accompanied by
my own photos with a few souvenirs bought in my past expeditions.
(I know that for many these are rather kitsch,
but for me they are talismans for living memories.)
It is something about styles and representative buildings
in architecture:
FROM ANCIENT ROMAN
(Coliseum, Rome, 1st century)
TO RENAISSANCE AND BAROQUE
(Saint Peter Basilica and Square, Vatican, 15th-16th centuries)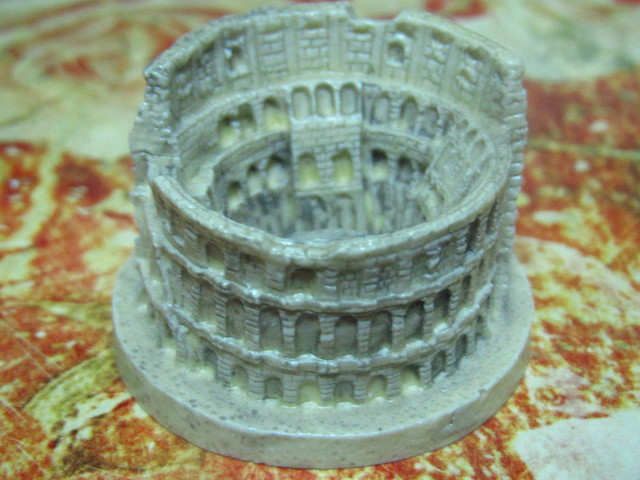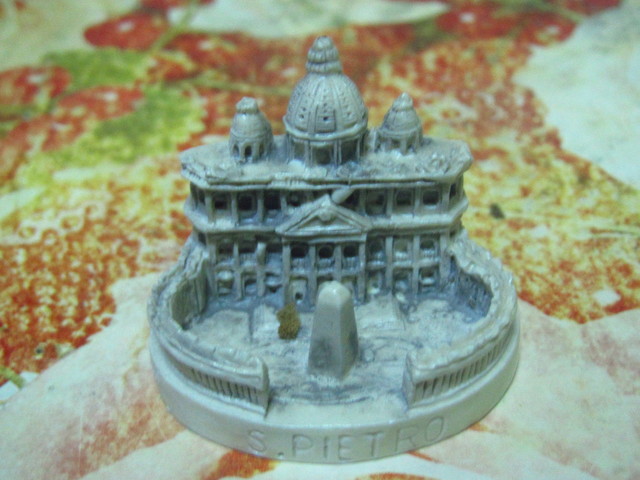 FROM BYZANTINE
(Hagia Sophia, Constantinople, 6th century)
TO ISLAMIC
(Blue Mosque, Istanbul, 17th century)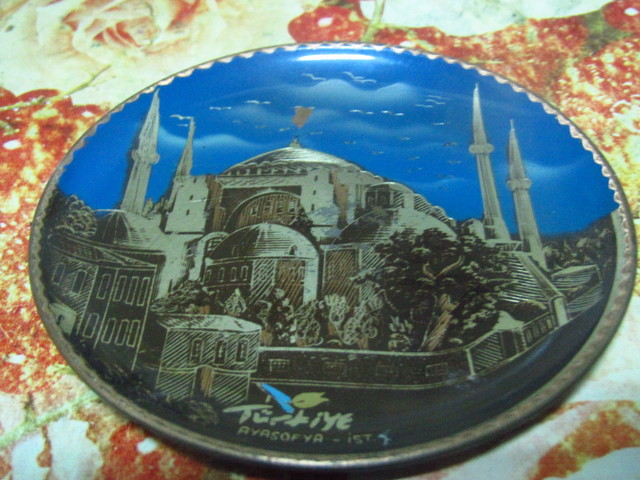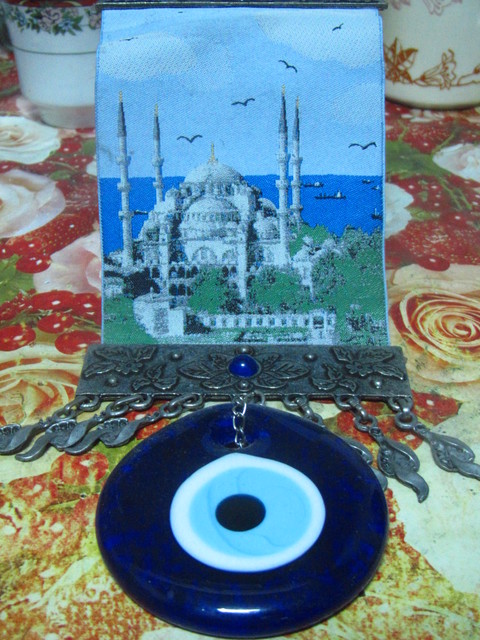 FROM GOTHIC
(Notre-Dame Cathedral, Paris, 12th-14th century)
TO NEO-GOTHIC
(Sagrada Familia, Barcelona, 19th-21st centuries)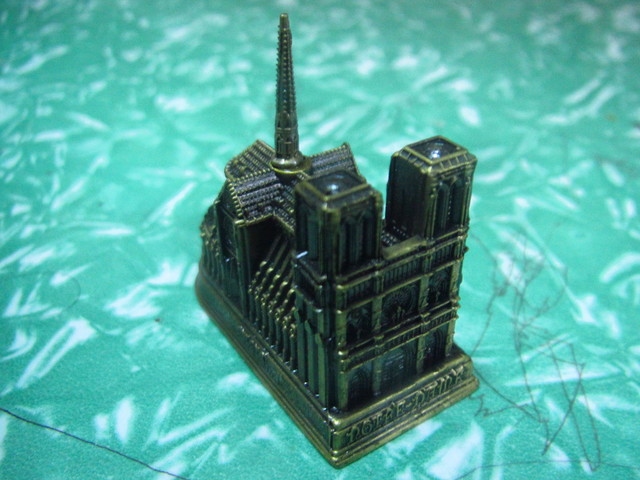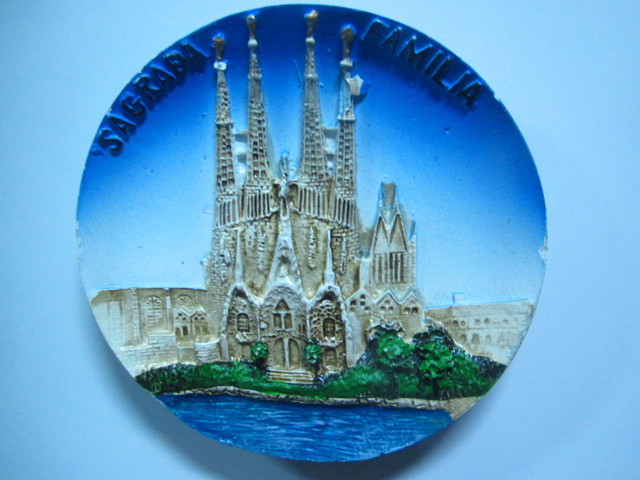 And from now on you can enjoy
Valentin Grigore's photos.
*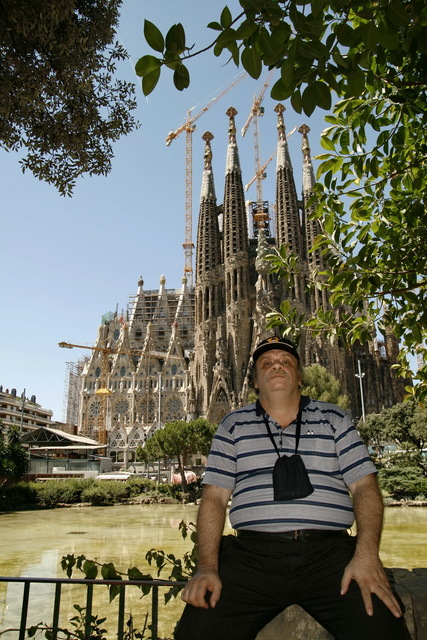 Antoni Gaudi (1852-1926),
a veritable symbol of Catalonia (nicknamed the Architect of God)
dedicated his last over 30 years to the creation of an extraordinary church
in a combined (Neo-Gothic, Art Nouveau and Catalan) style,
destined to become the highest and the most spectacular in the world.
After his death,
large international collectives of specialists continued his work,
but nobody knows when it will be finished.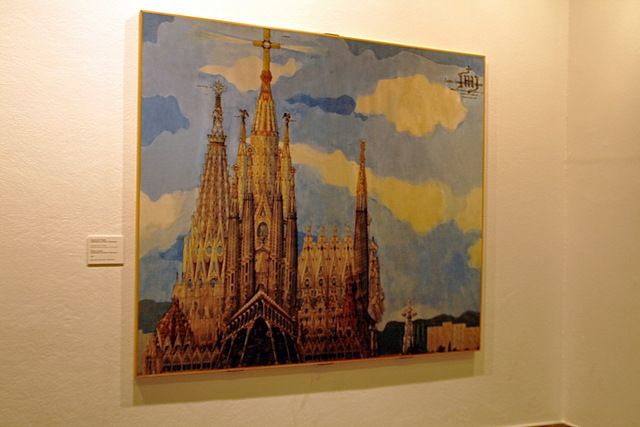 Surrounding the Sagrada Familia church
all seems like a dimension
from beyond the speed of light.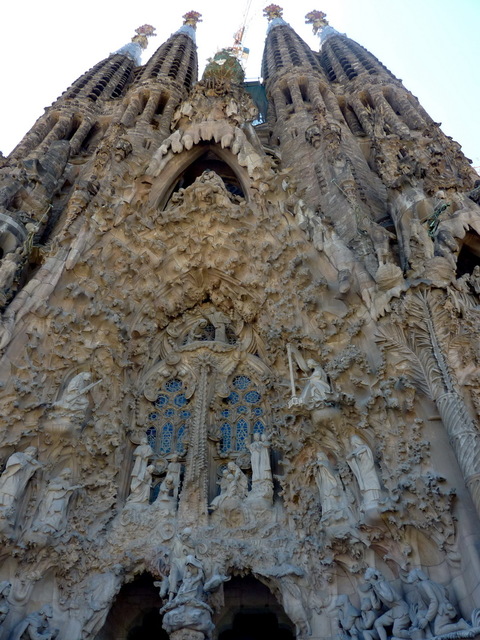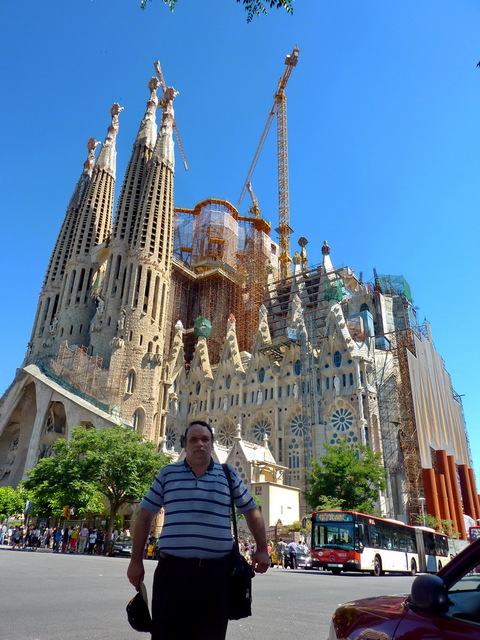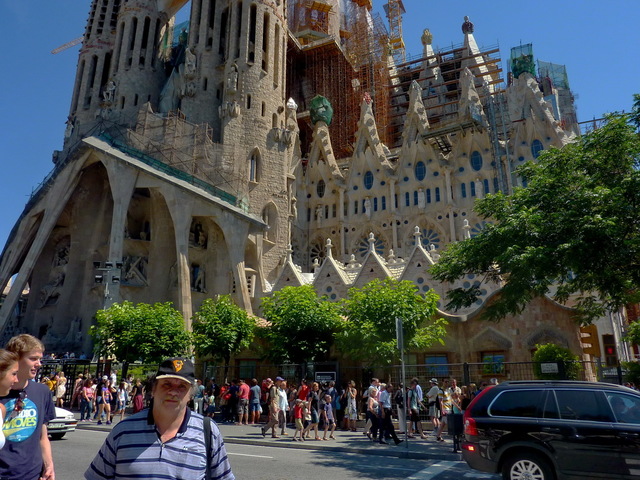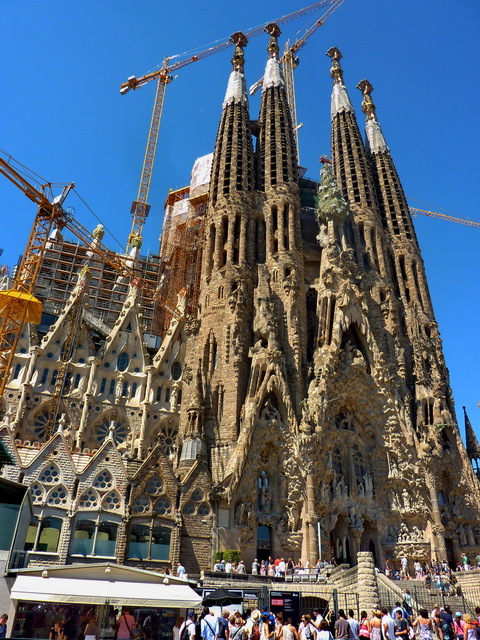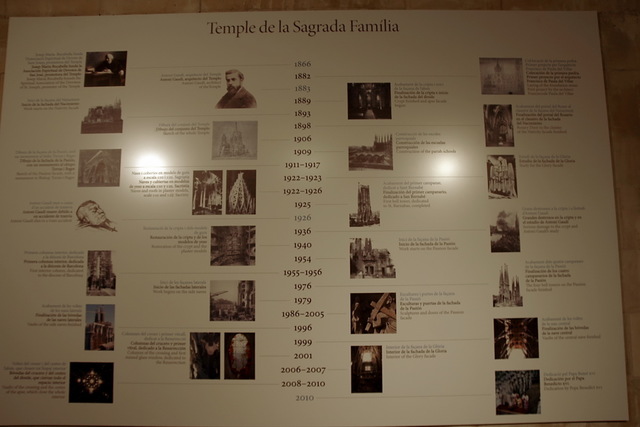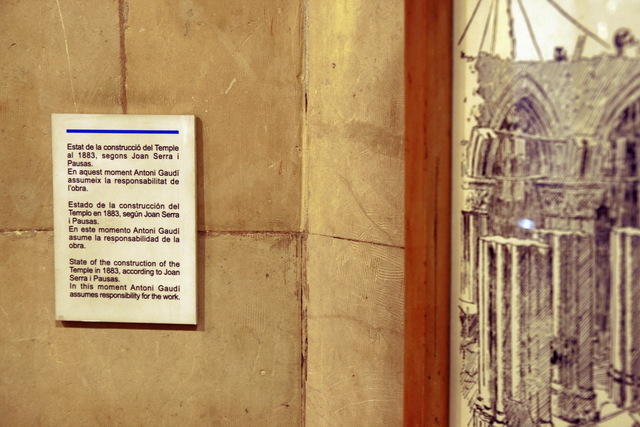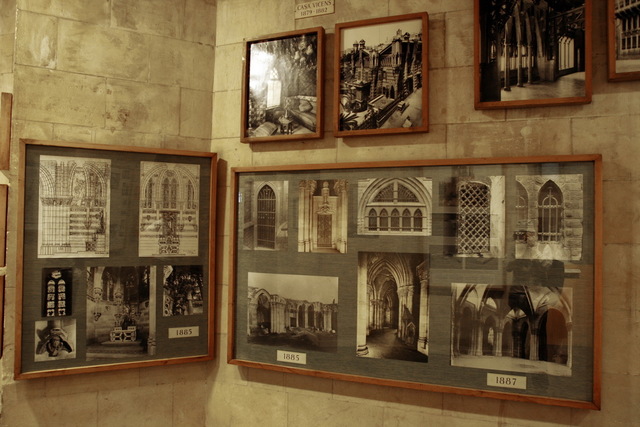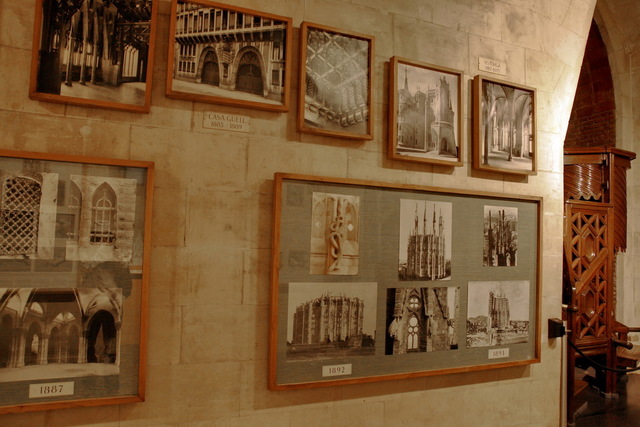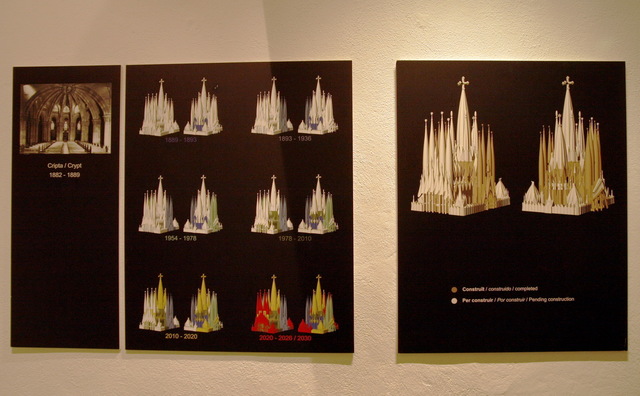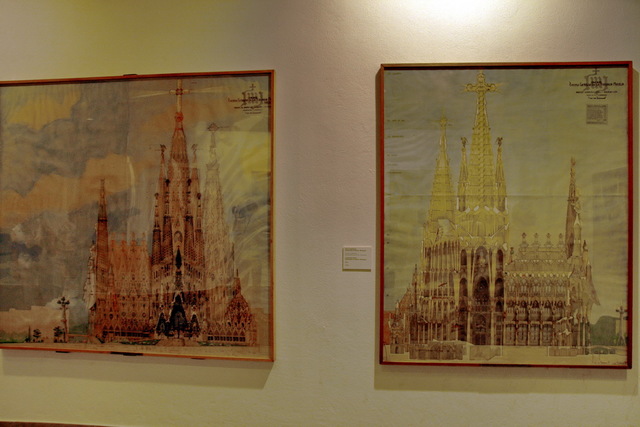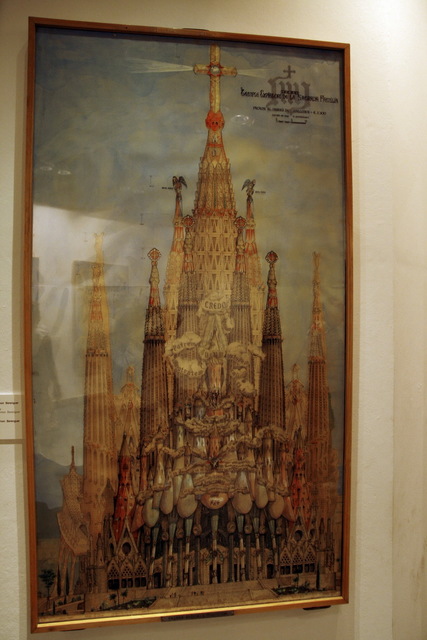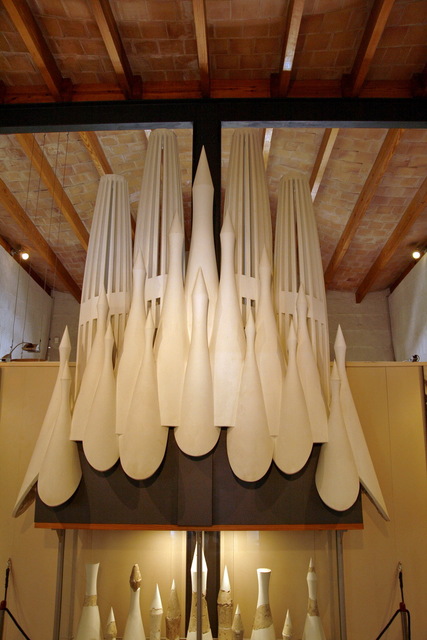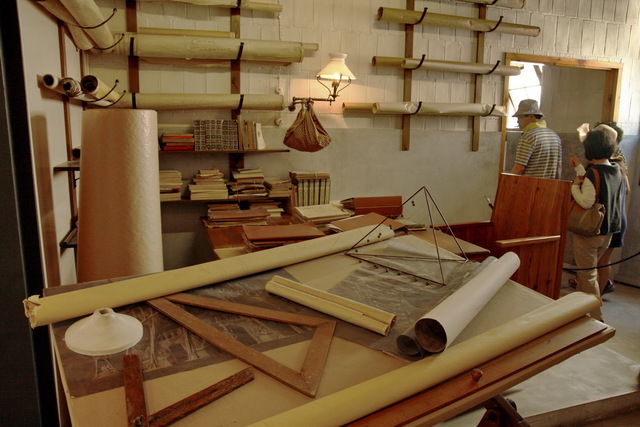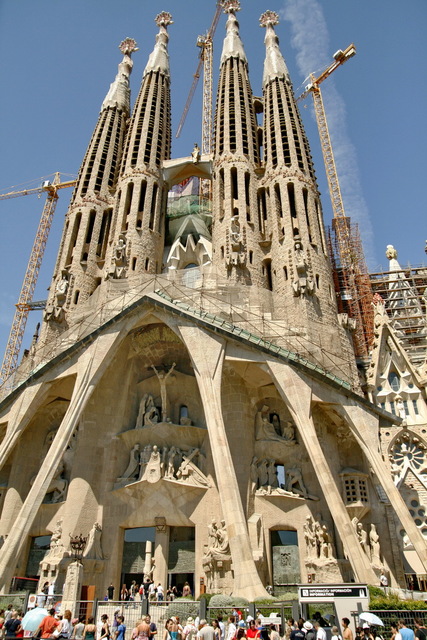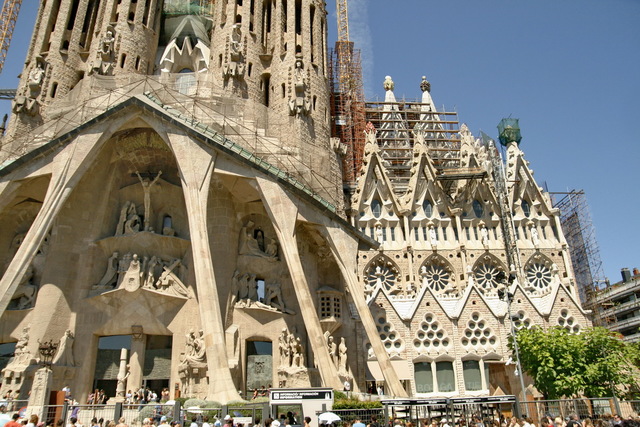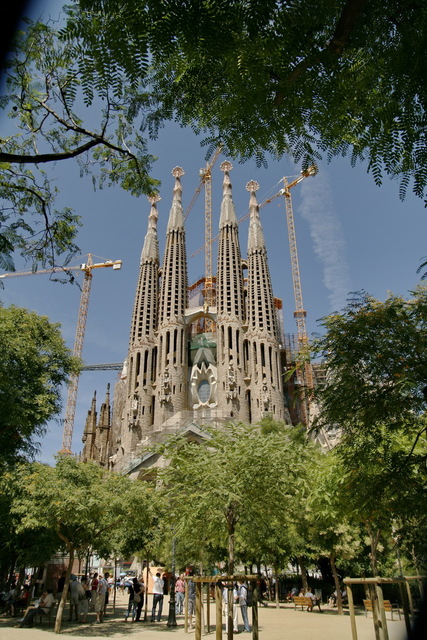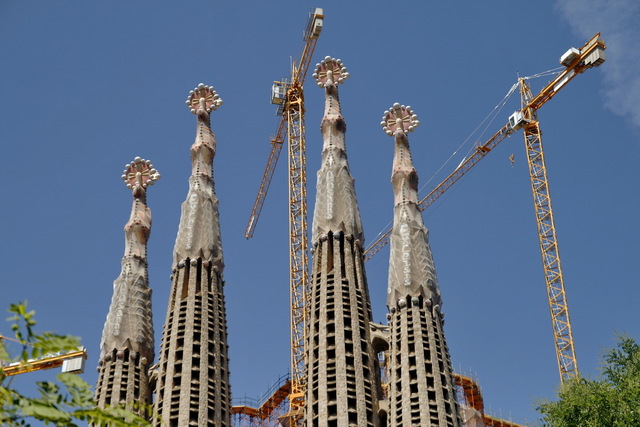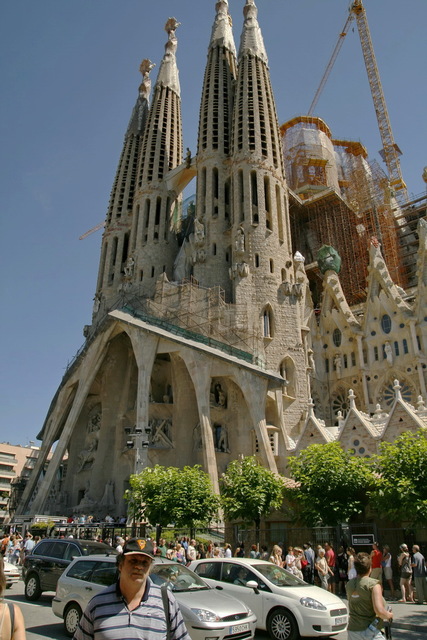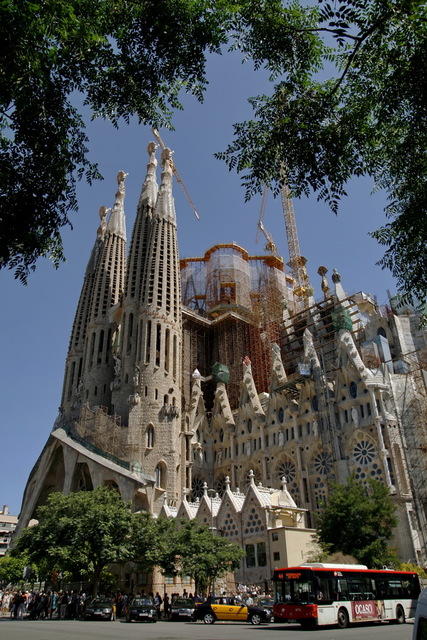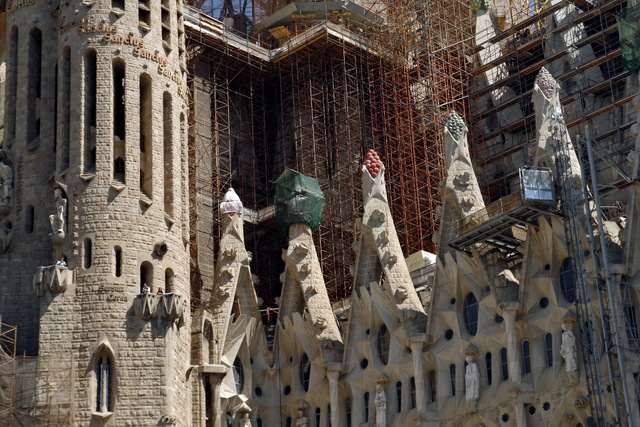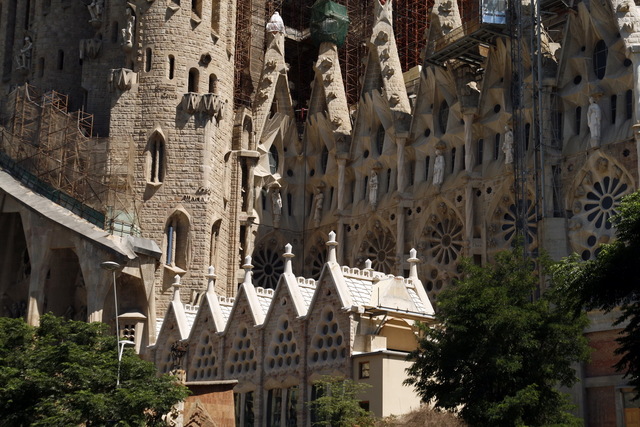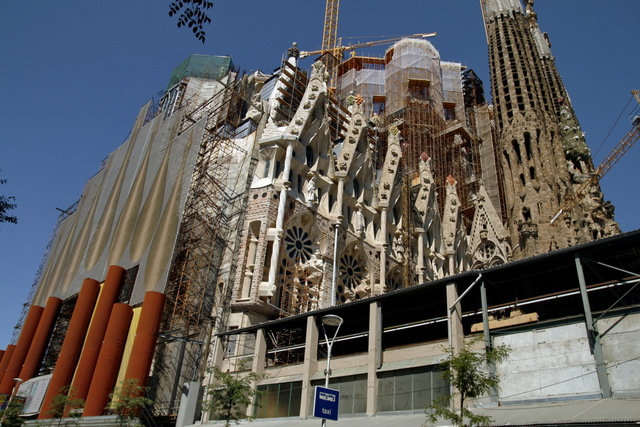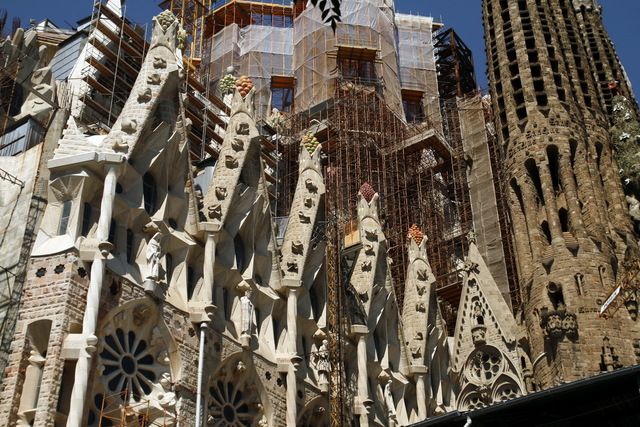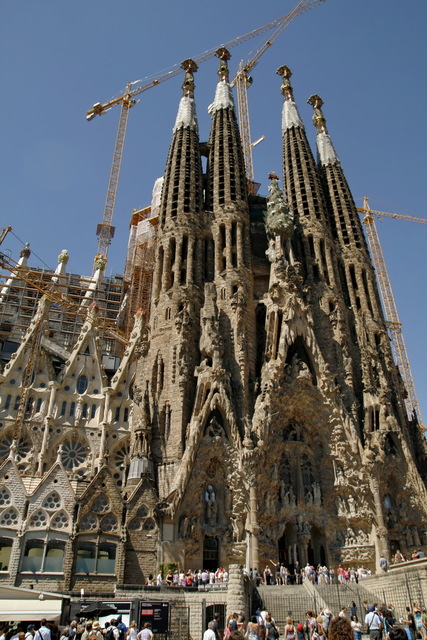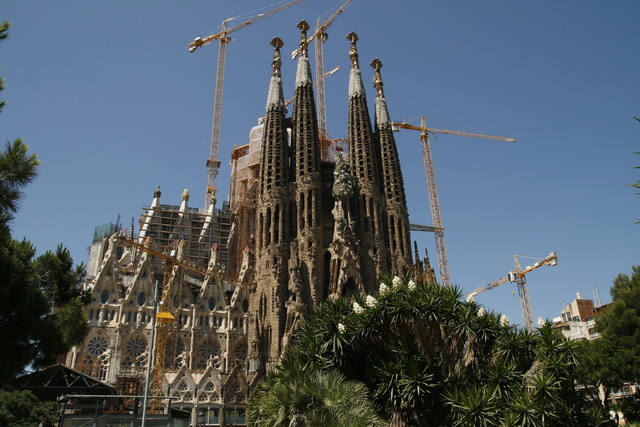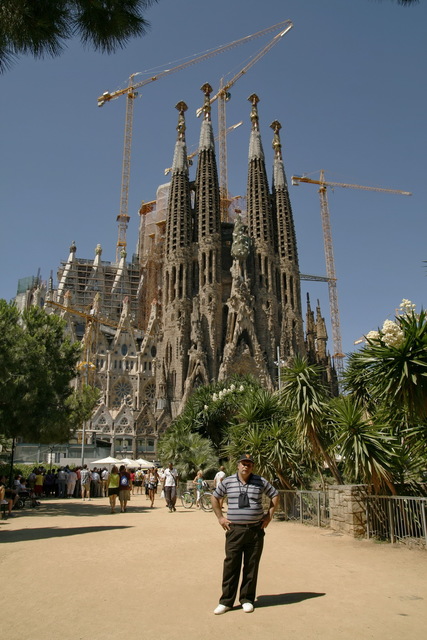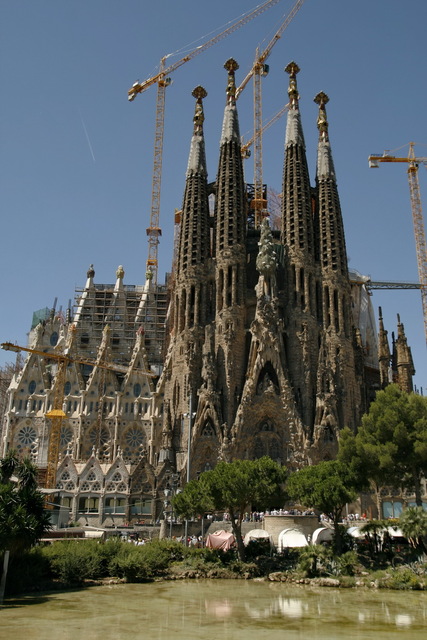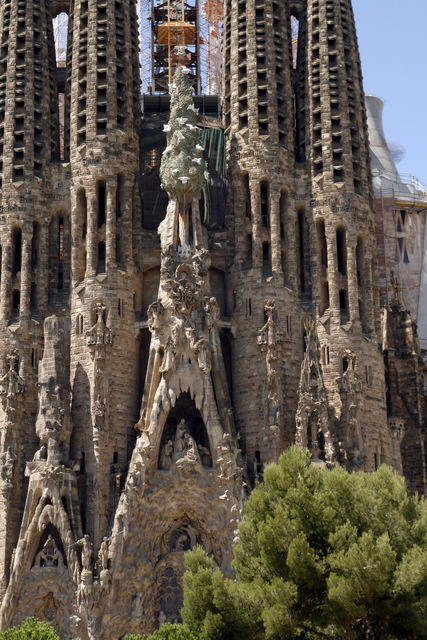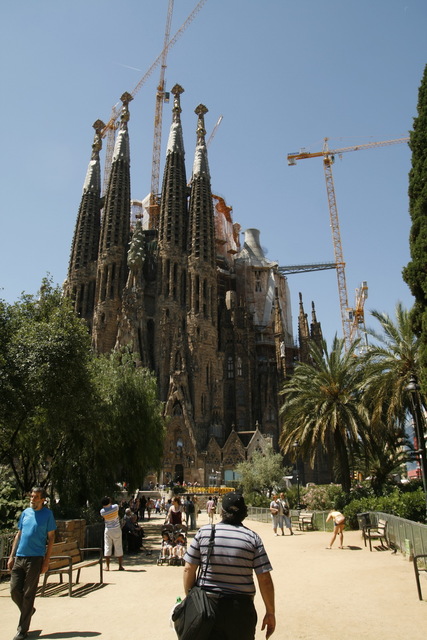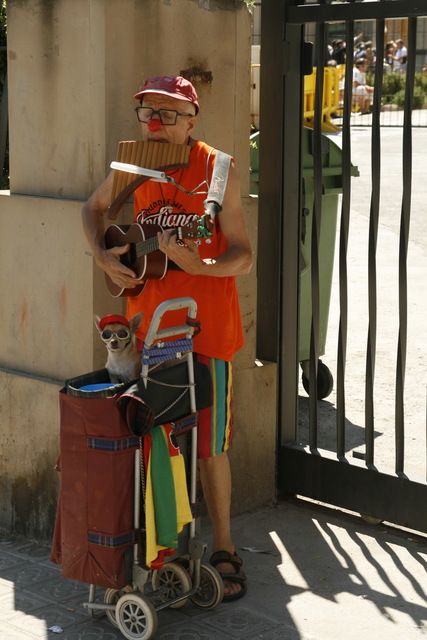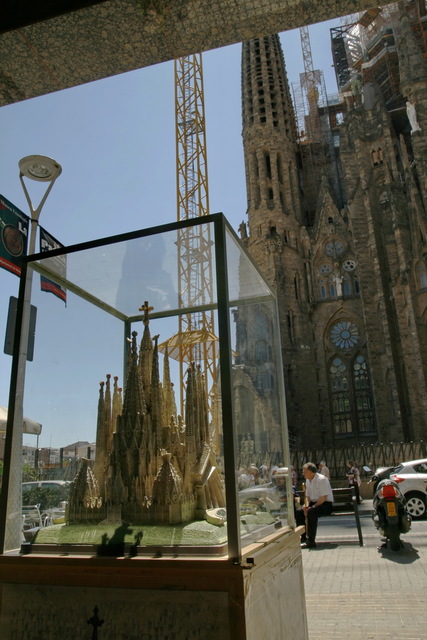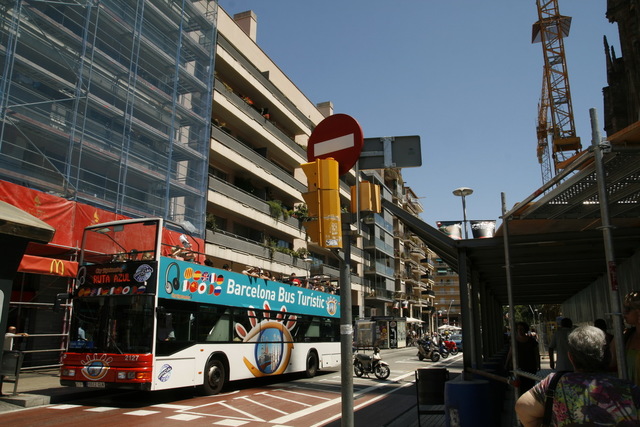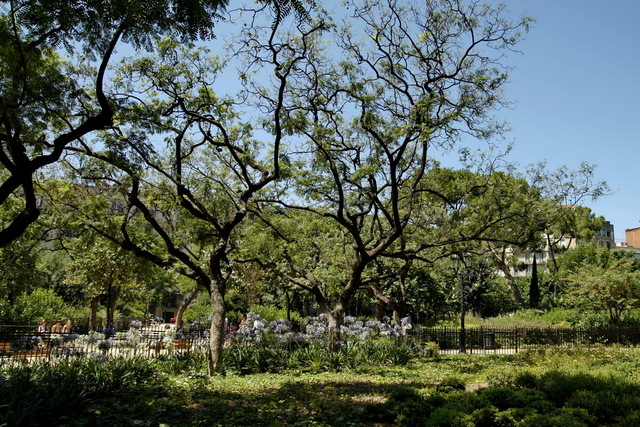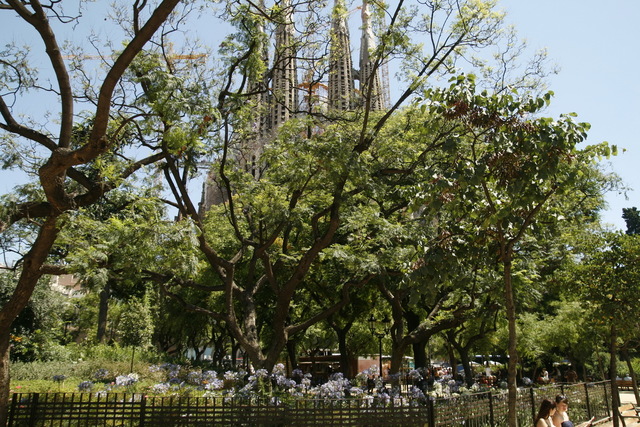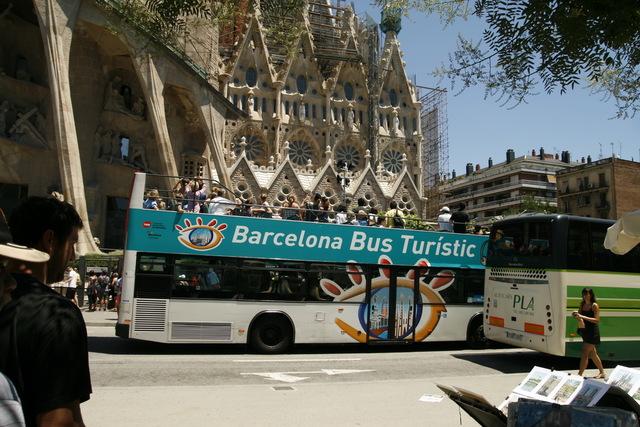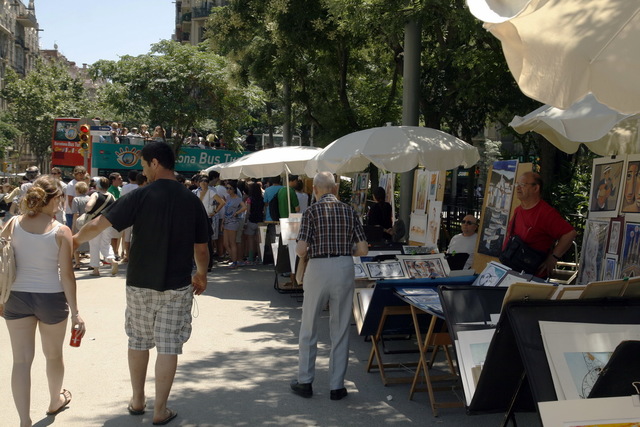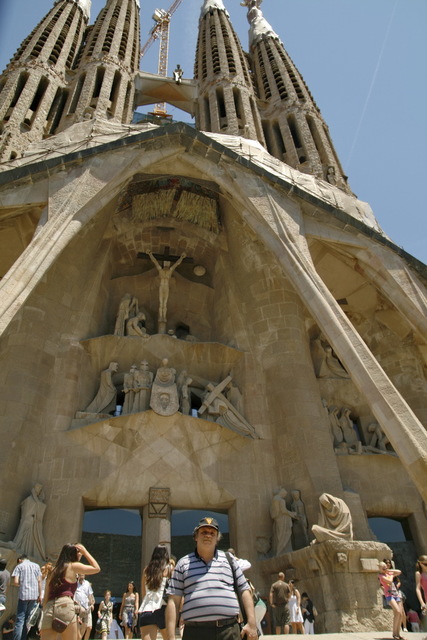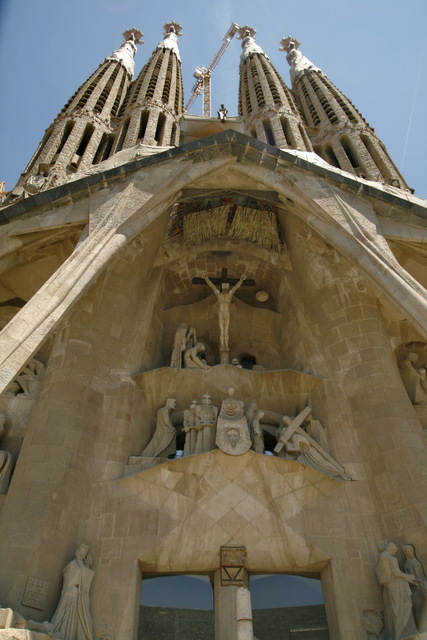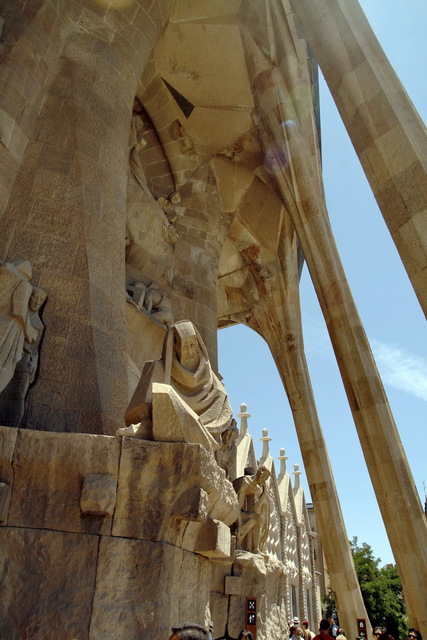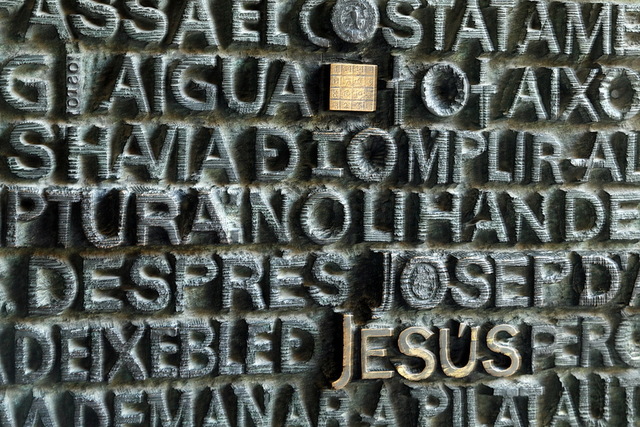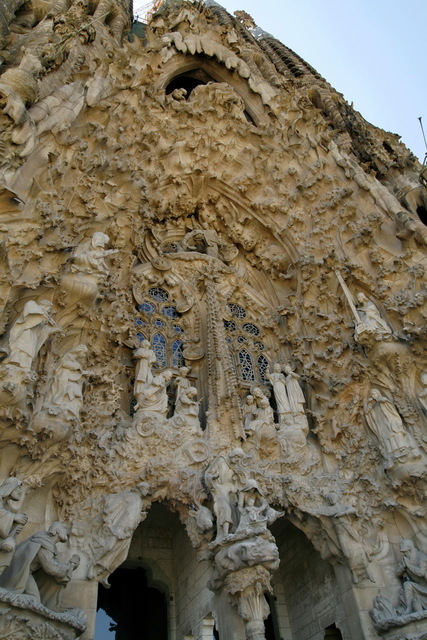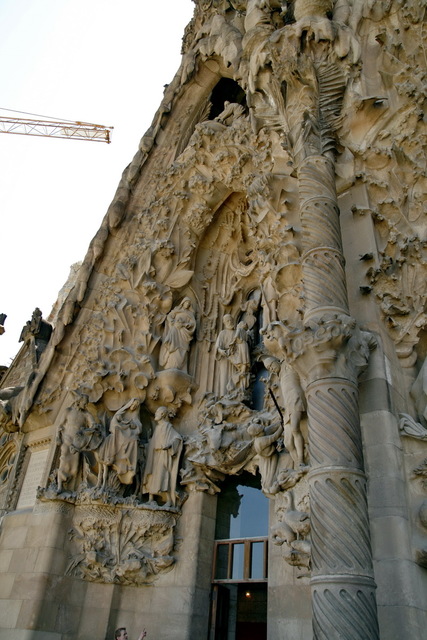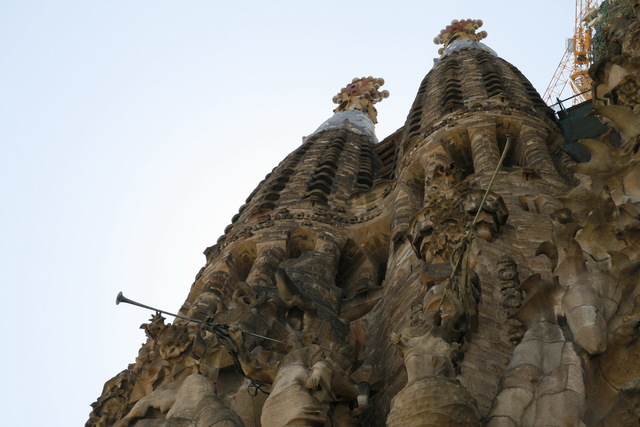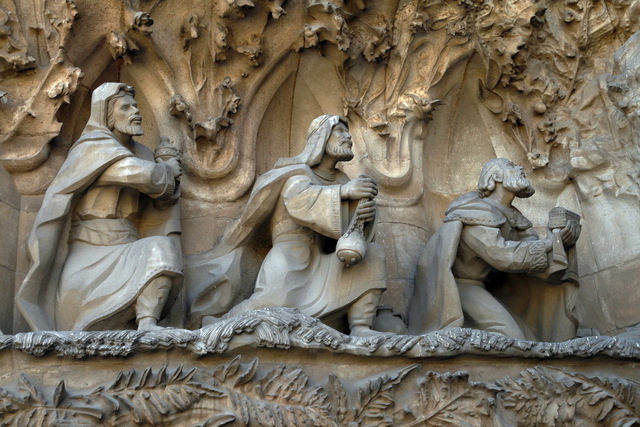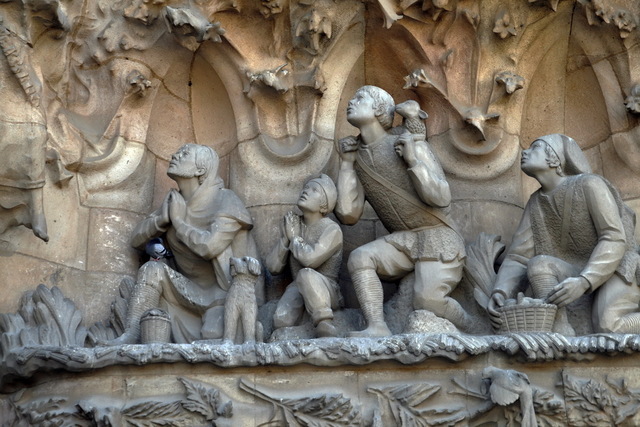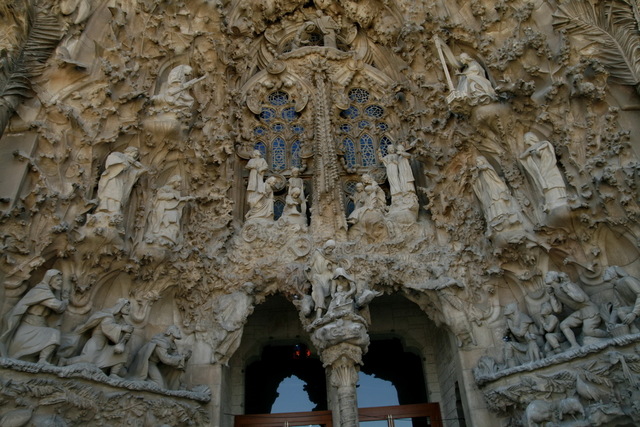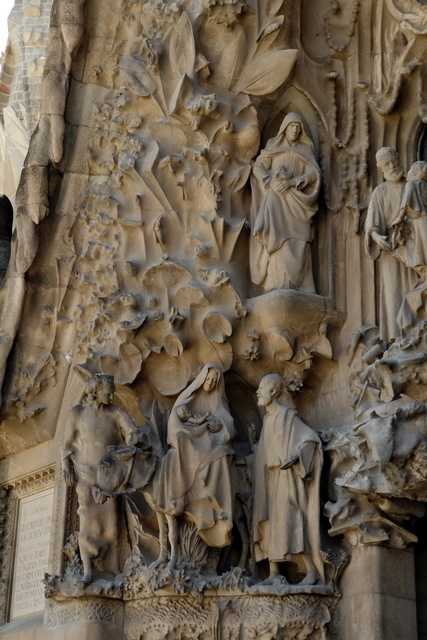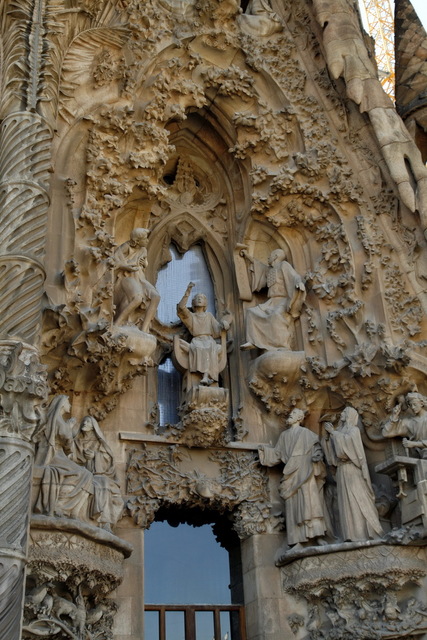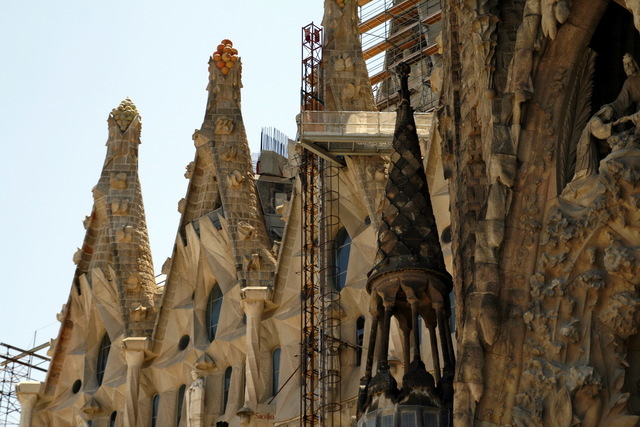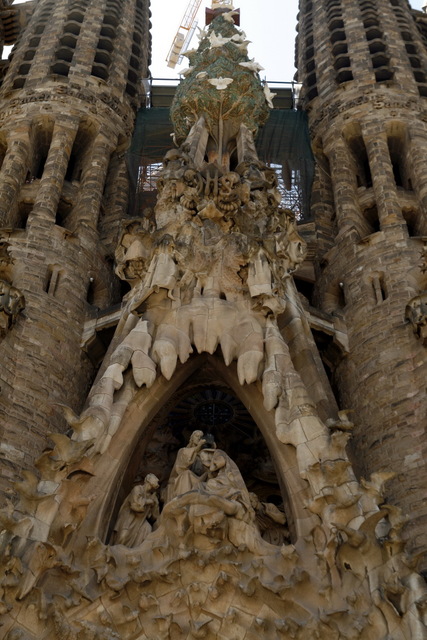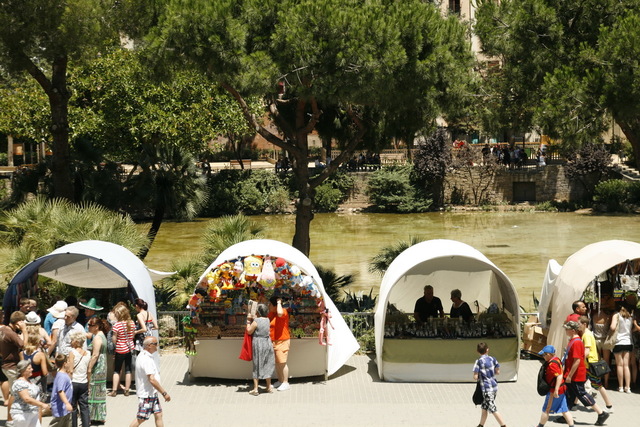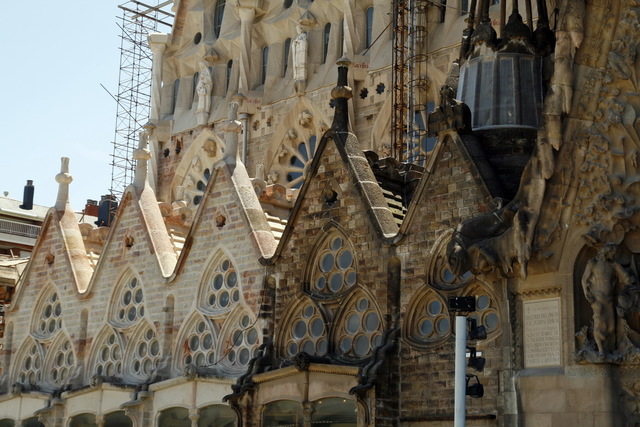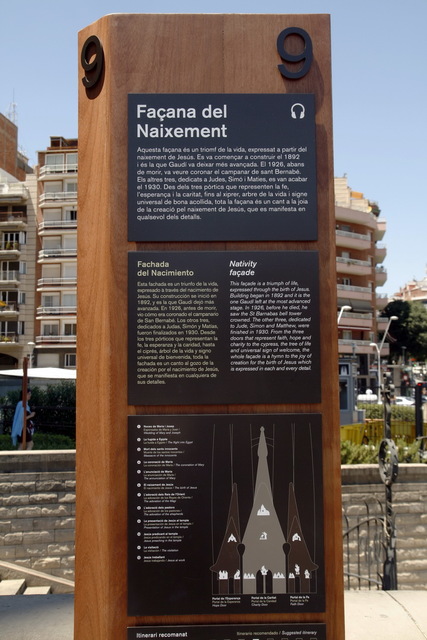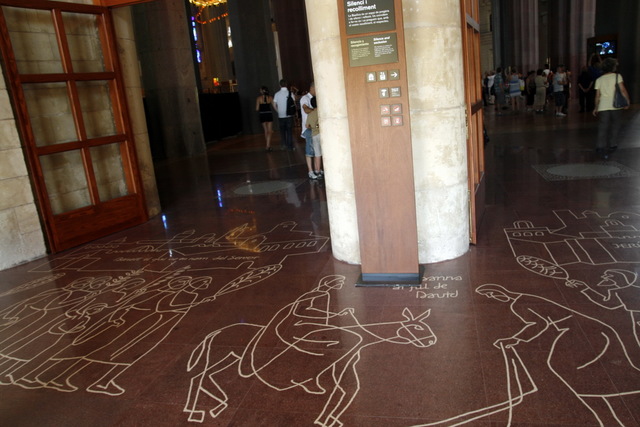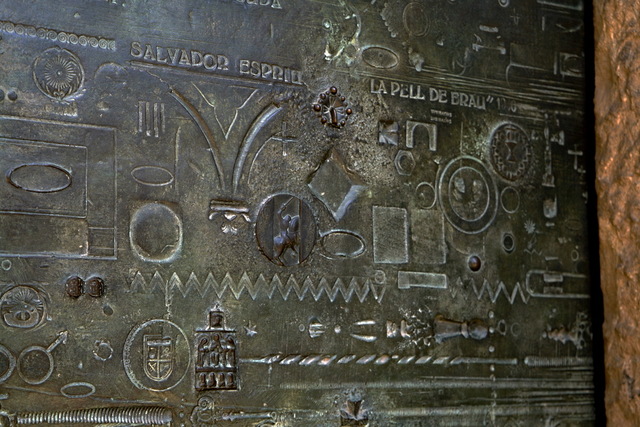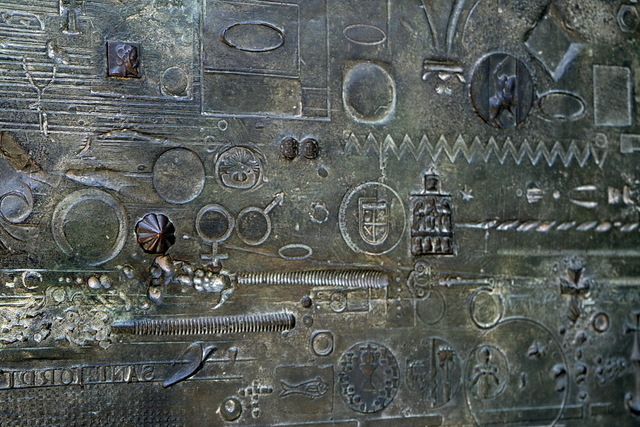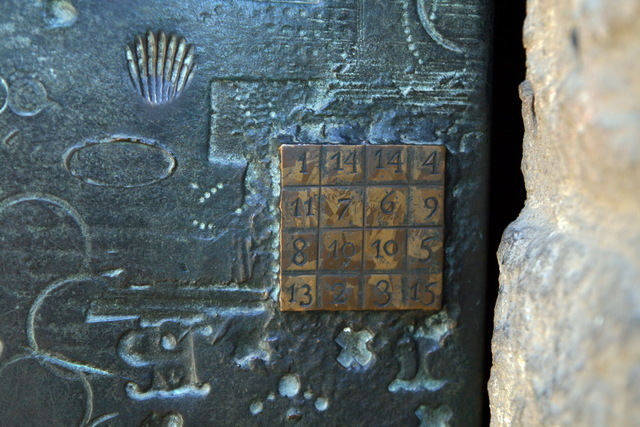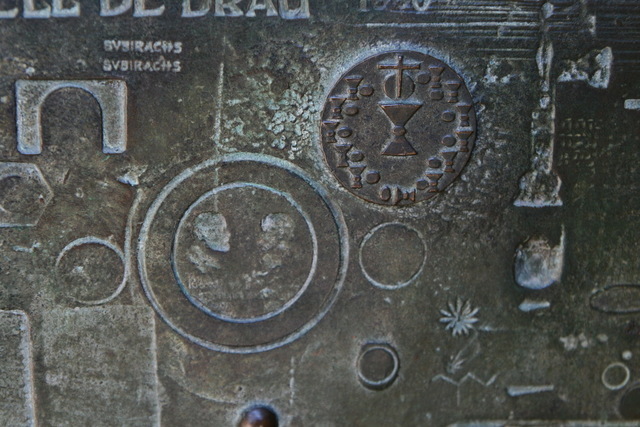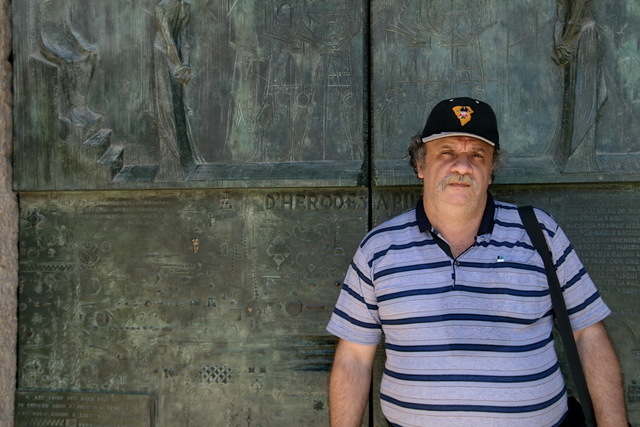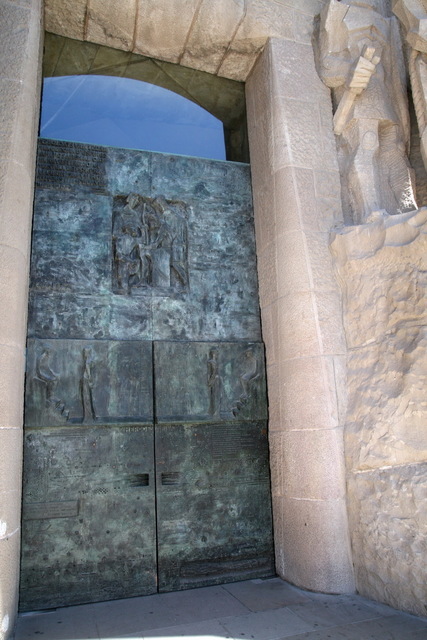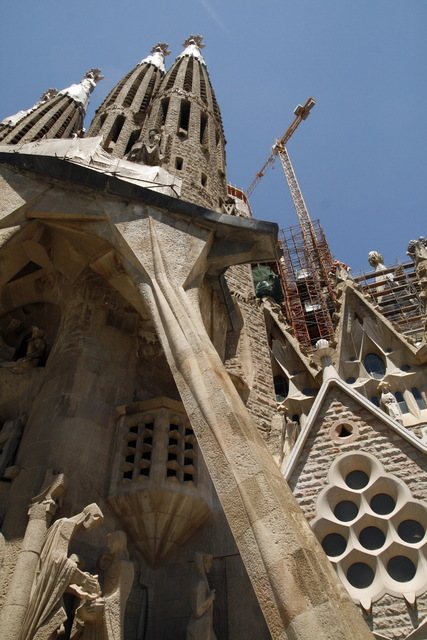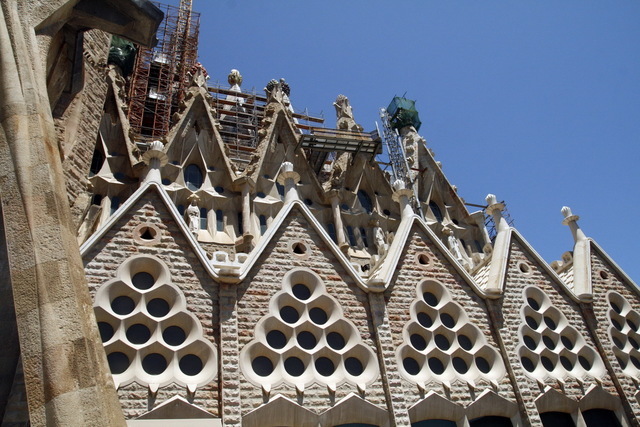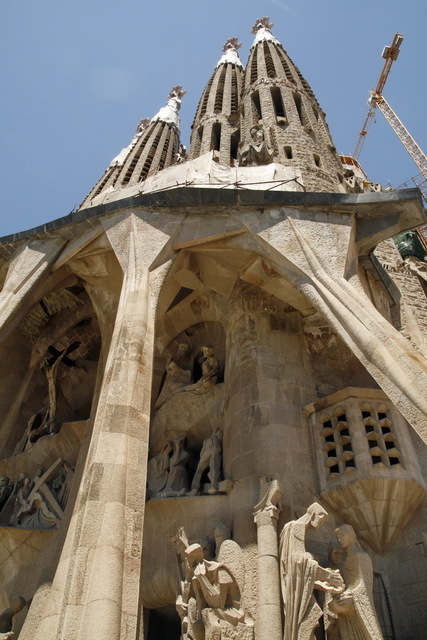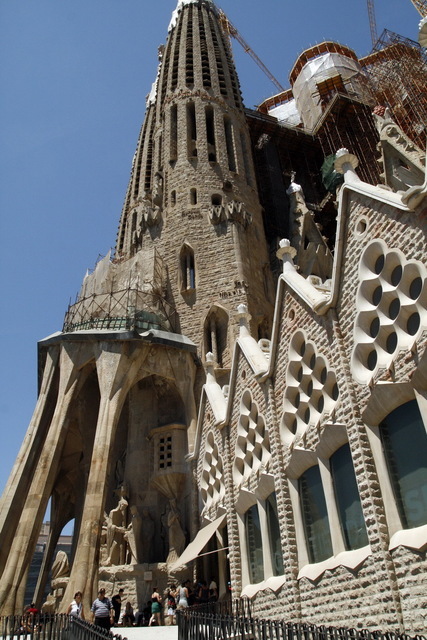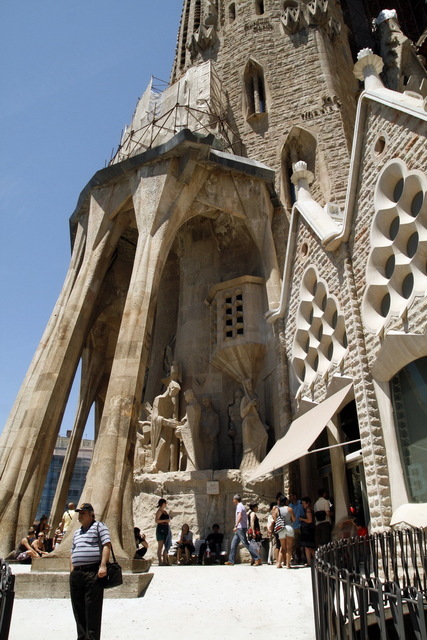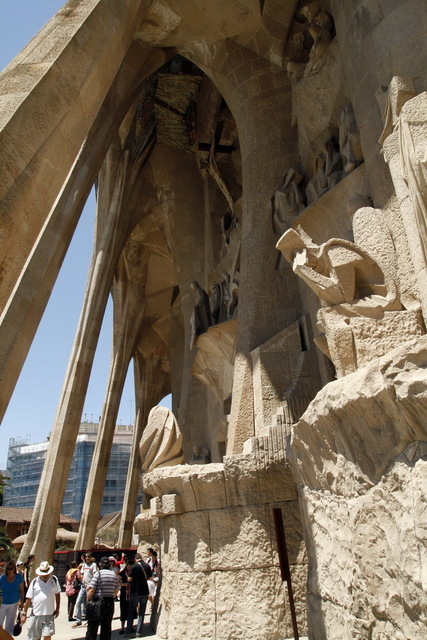 Inside the Sagrada Familia
all seems like a star trek
in which you can see magic trees
supporting the Universe.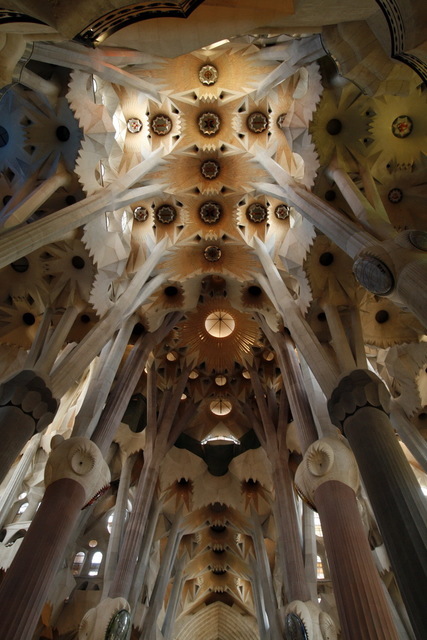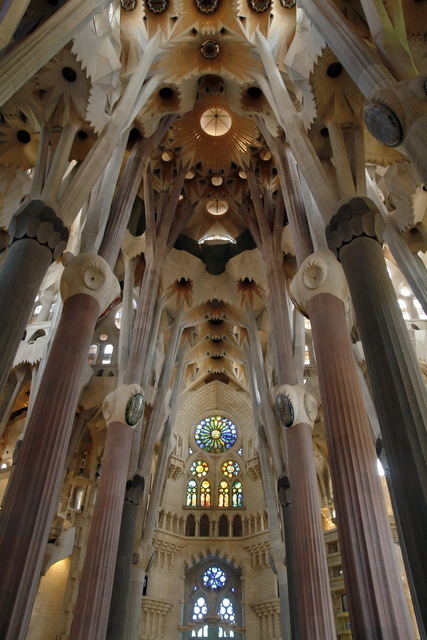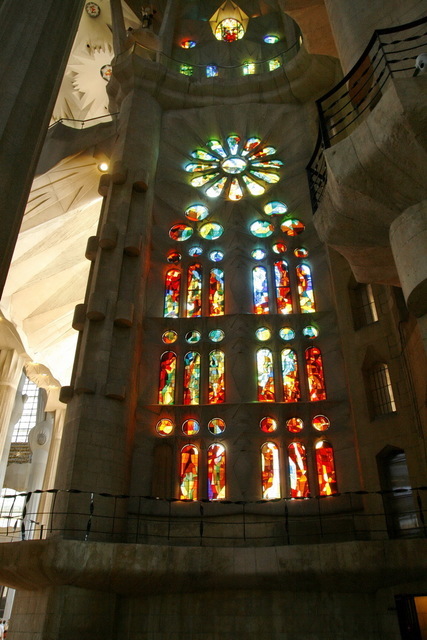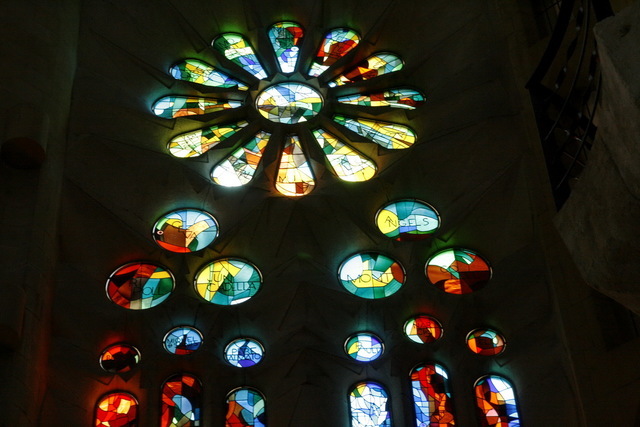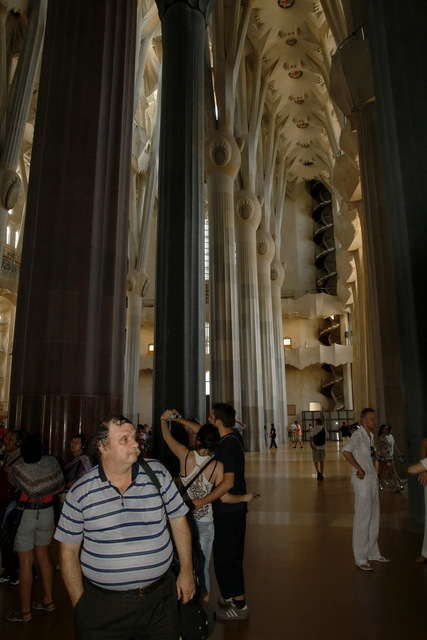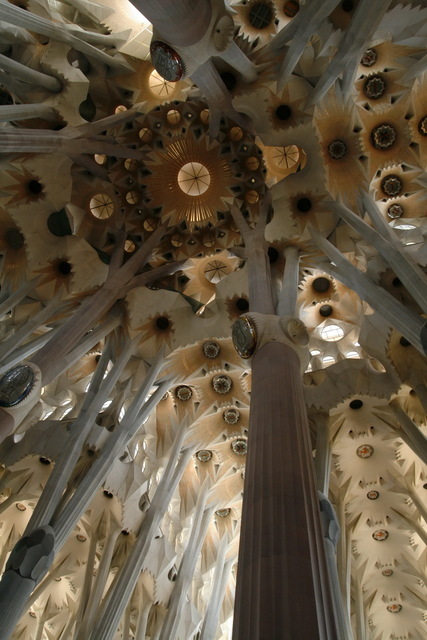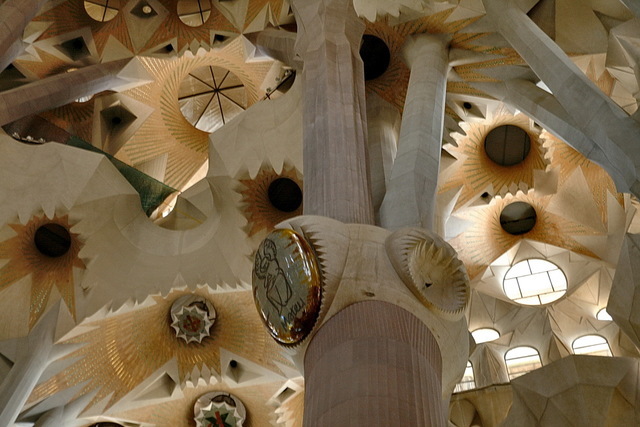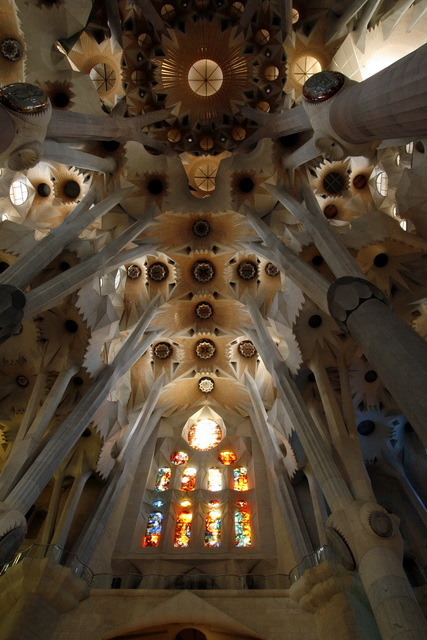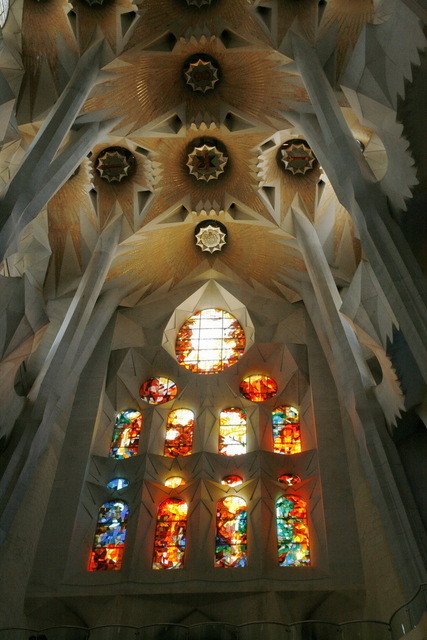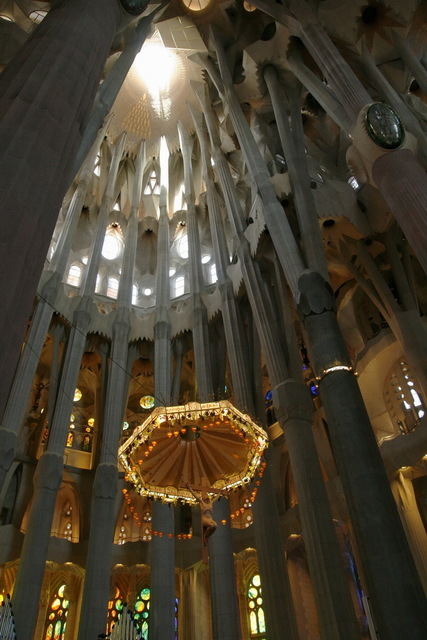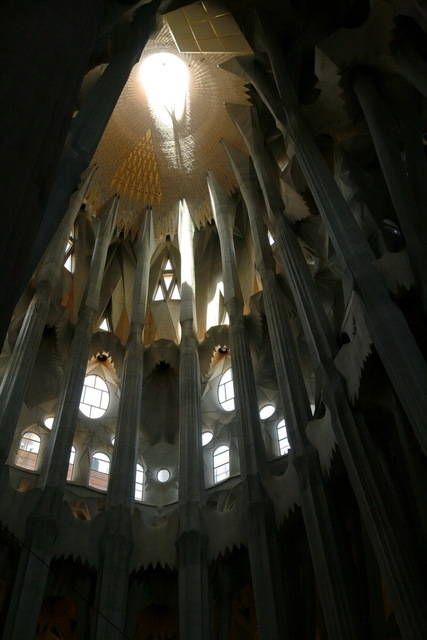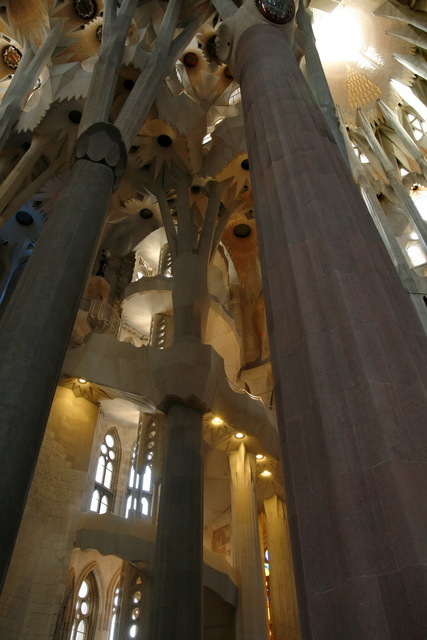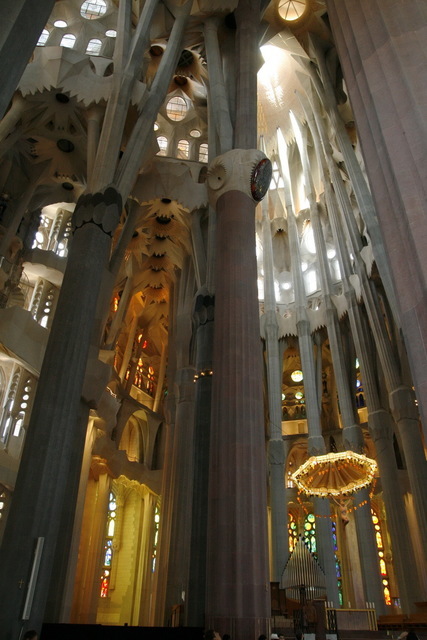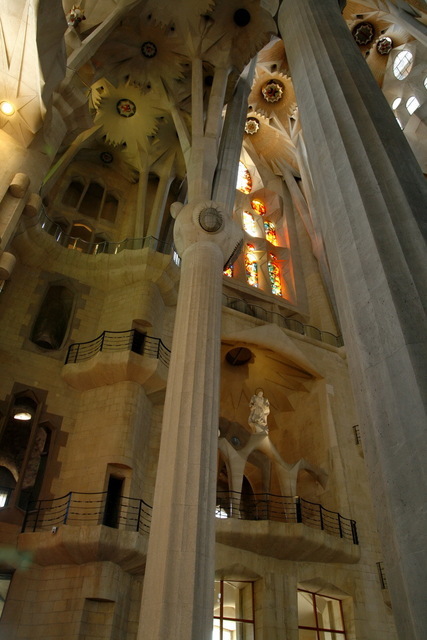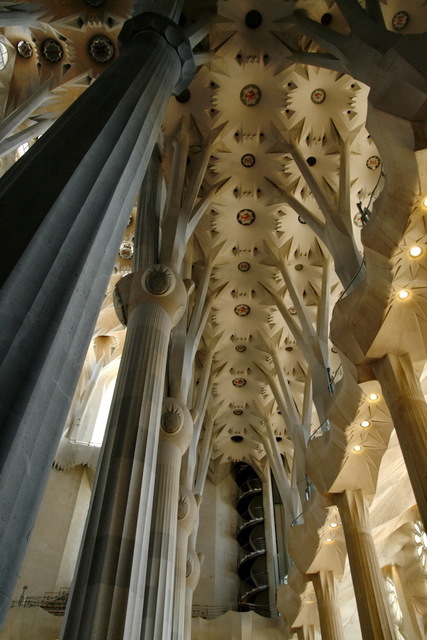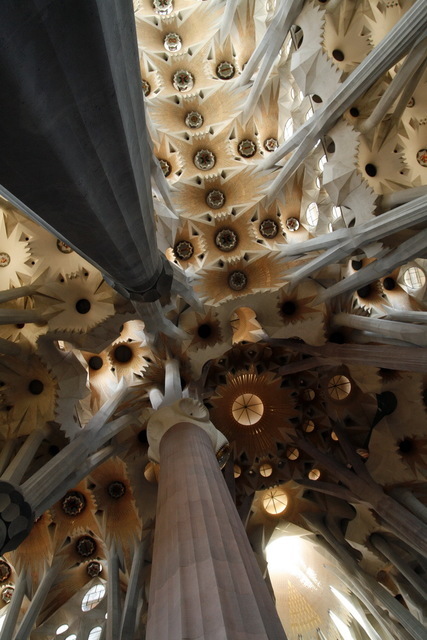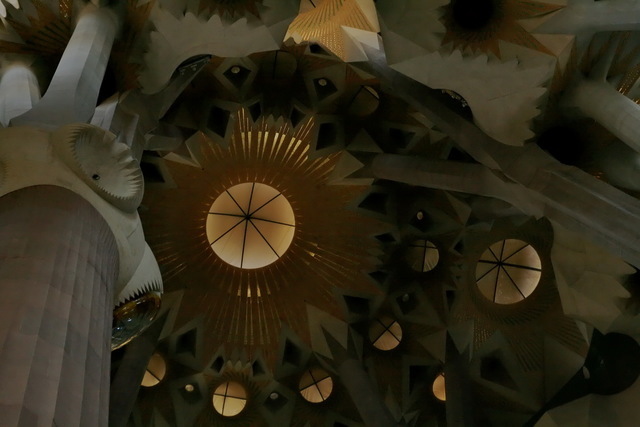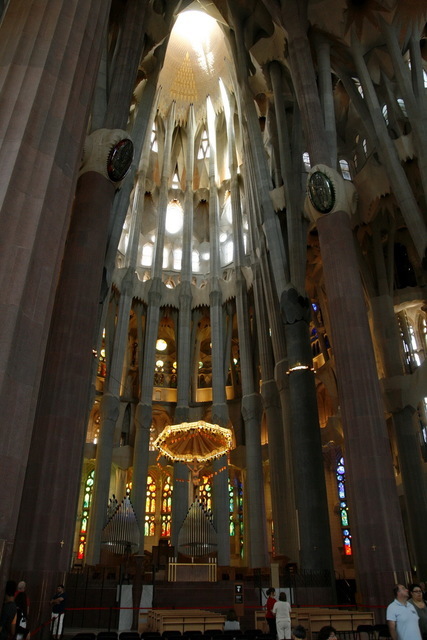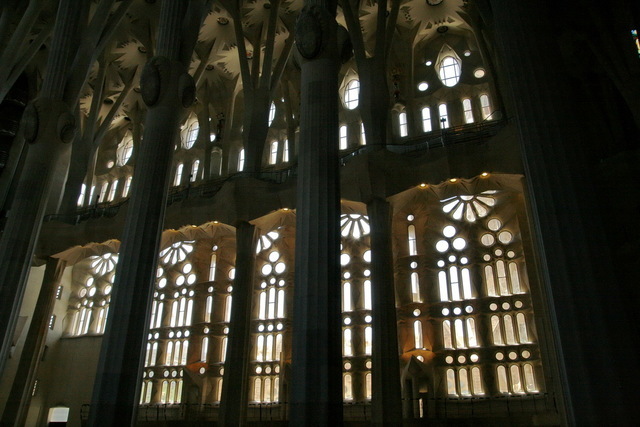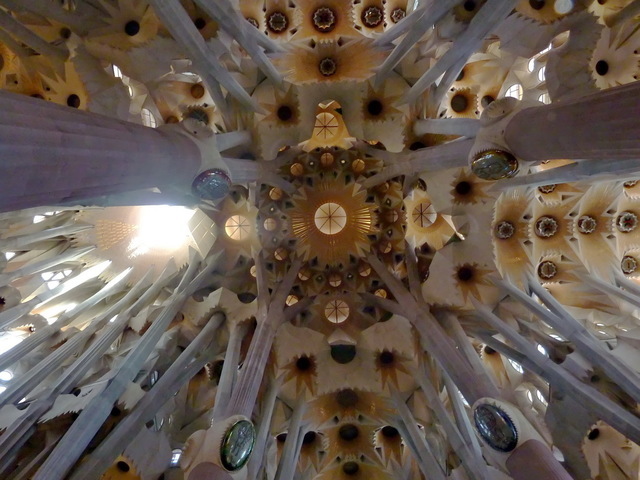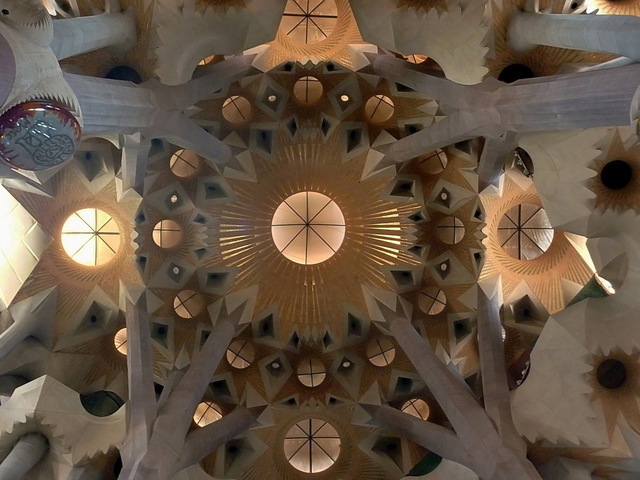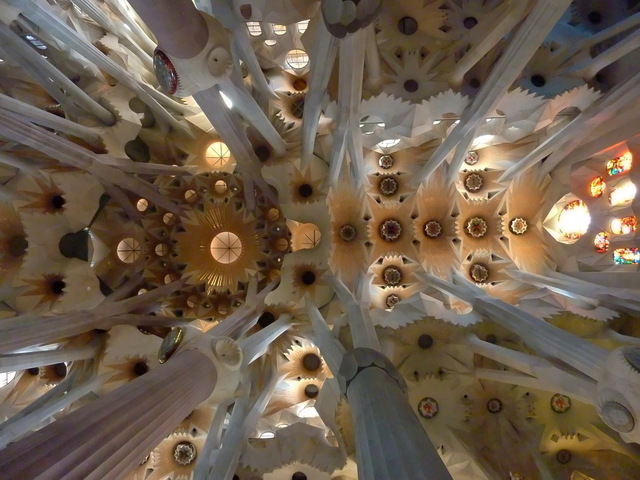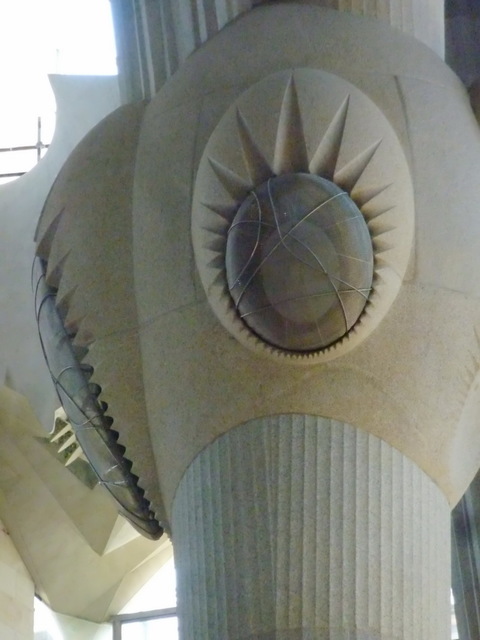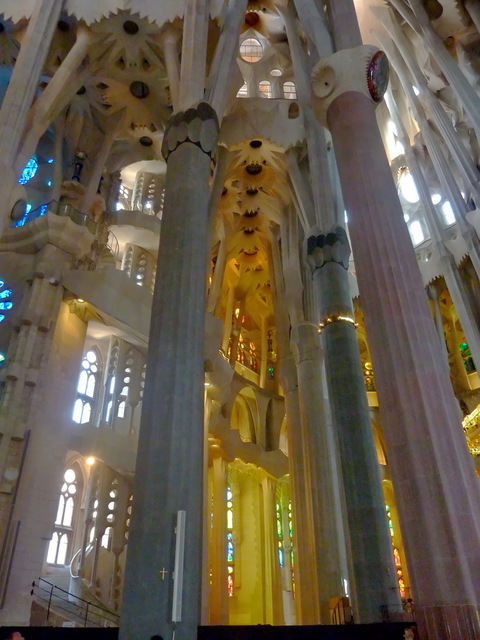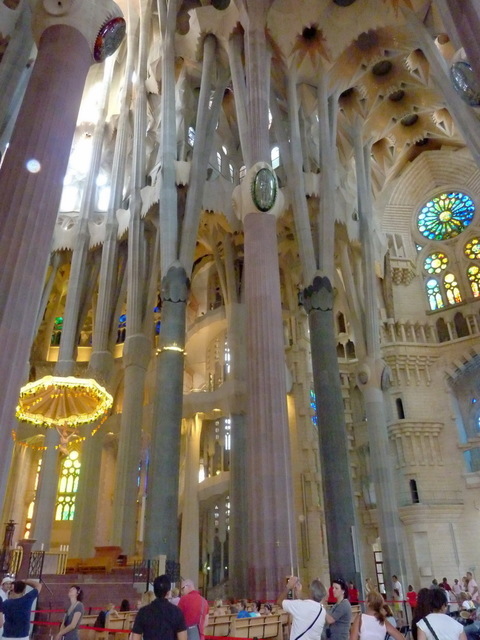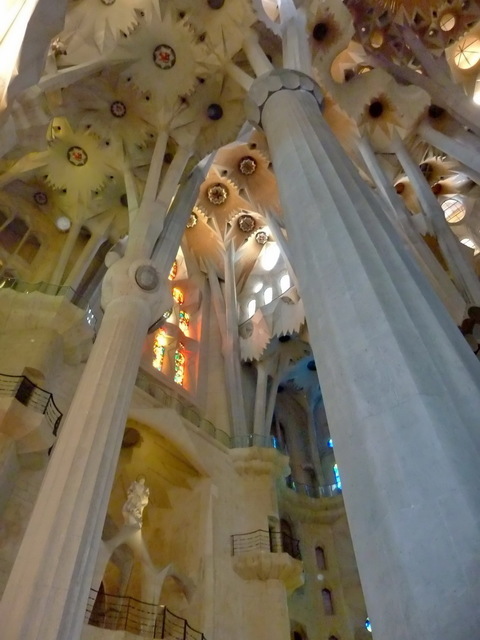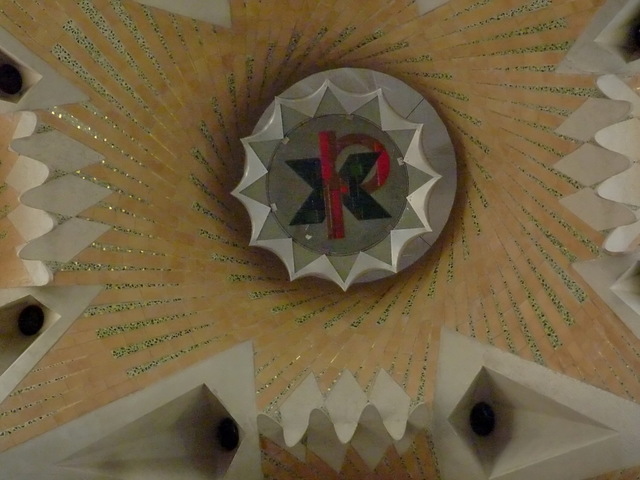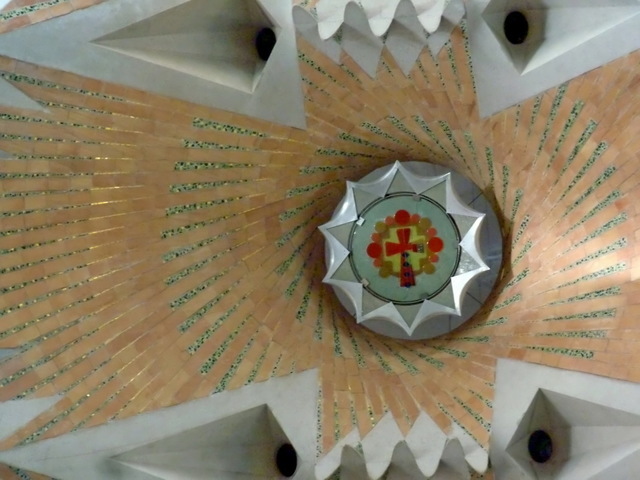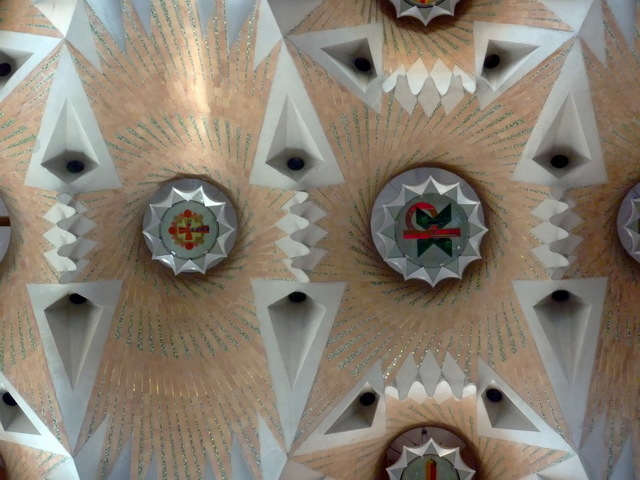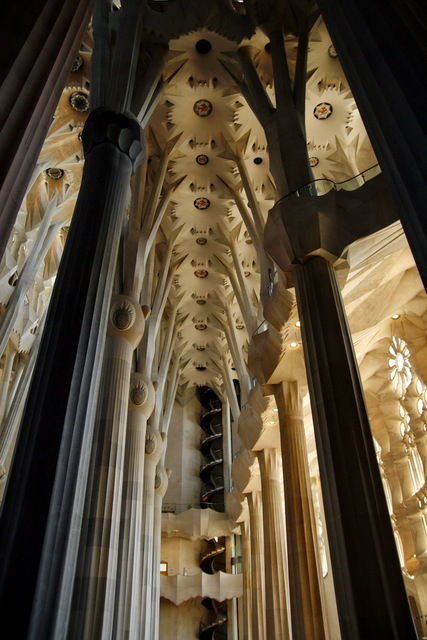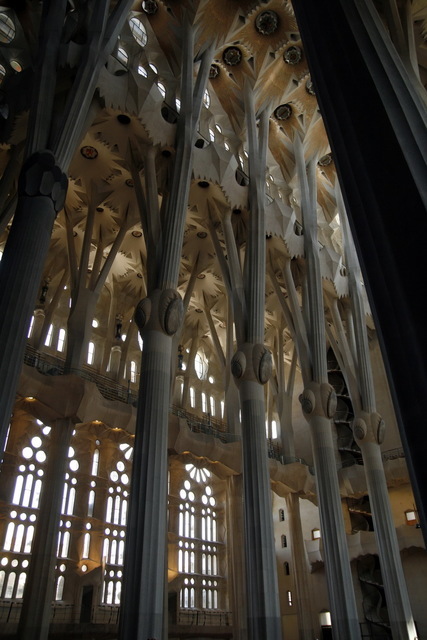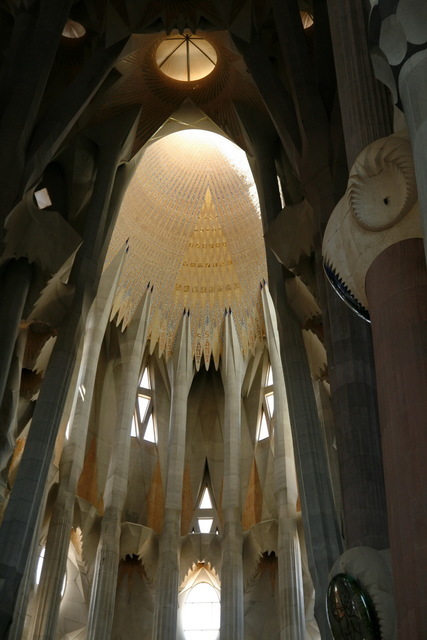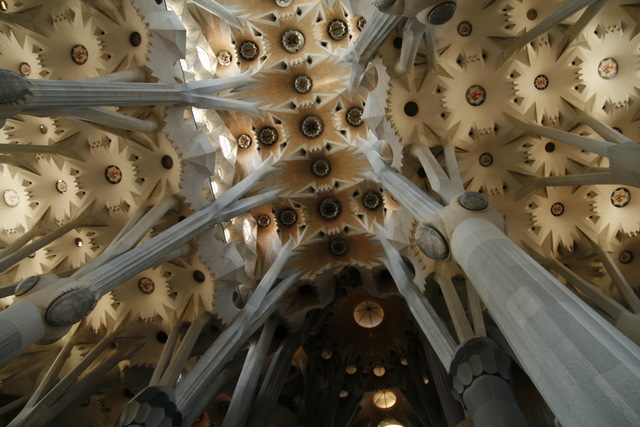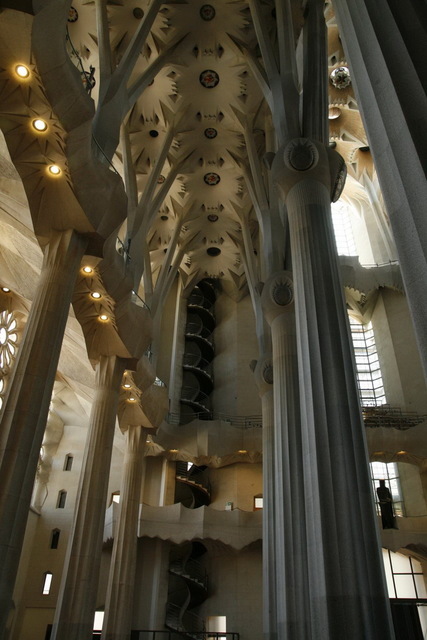 From the towers of the Sagrada Familia
you can see…
the Barcelona galaxy!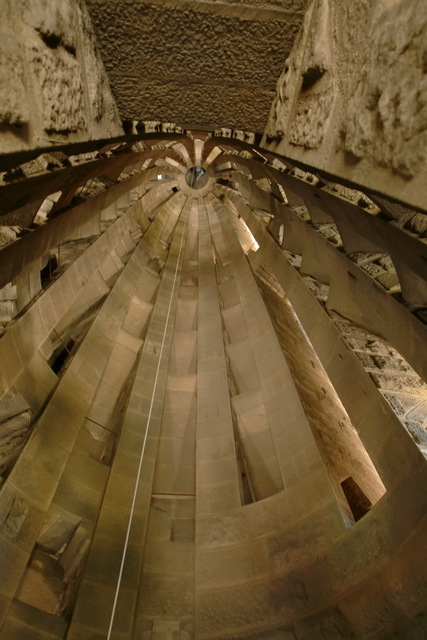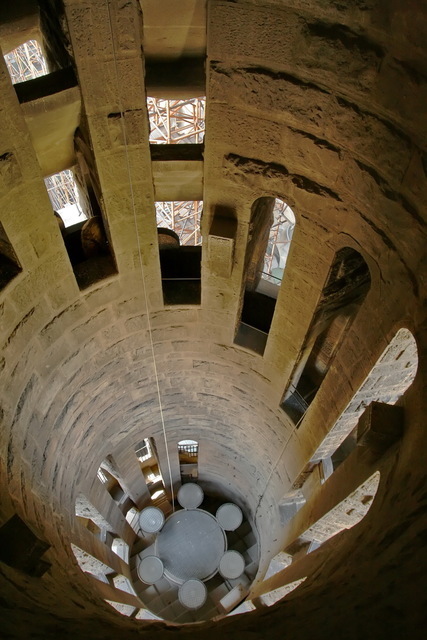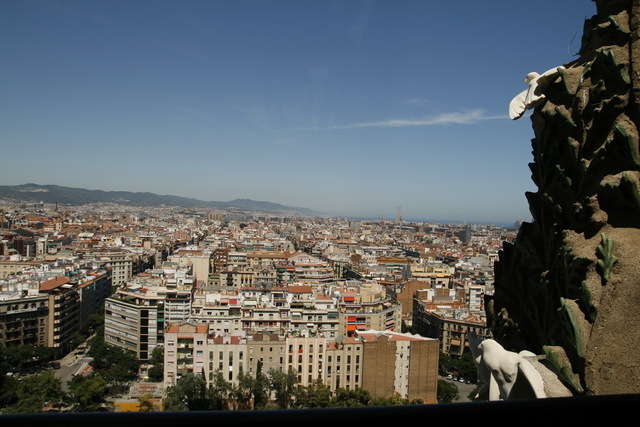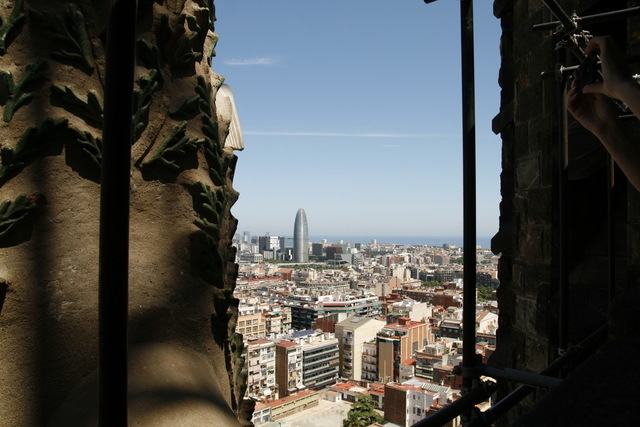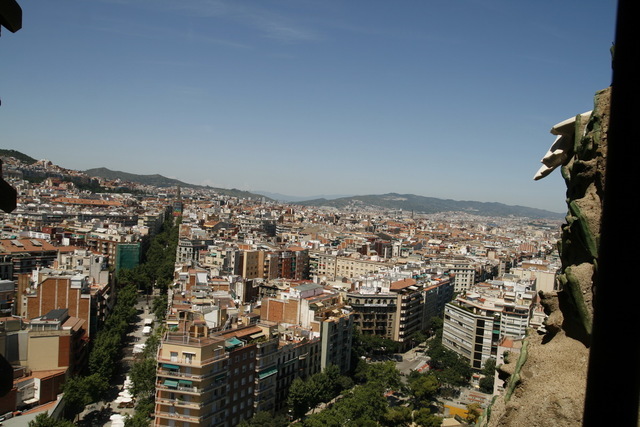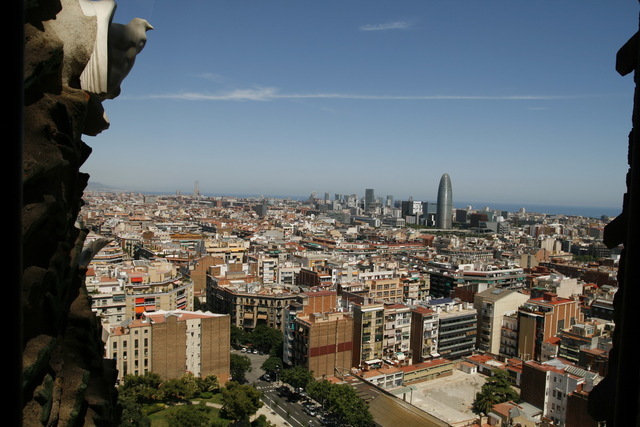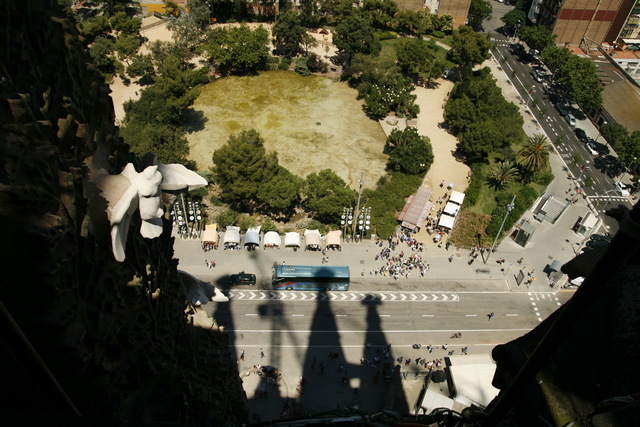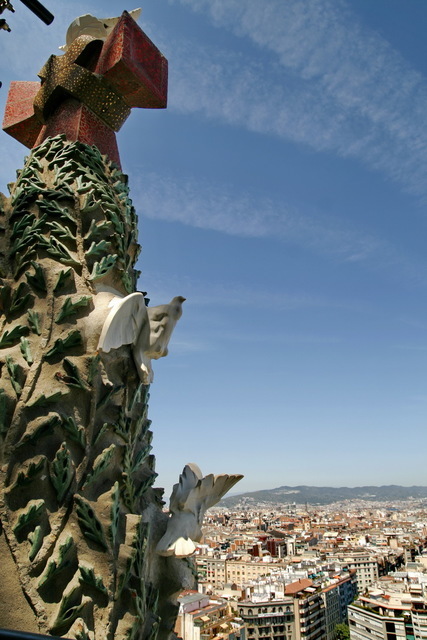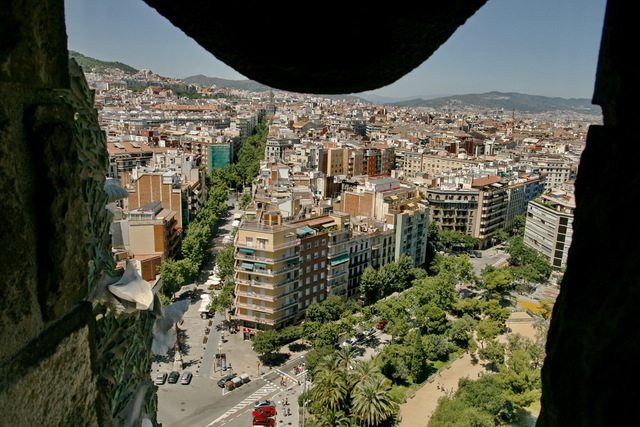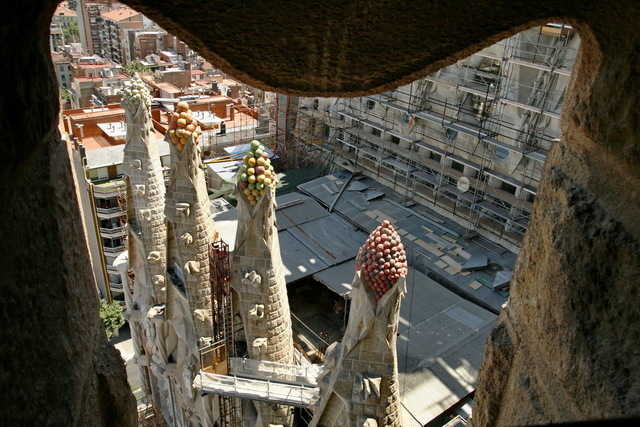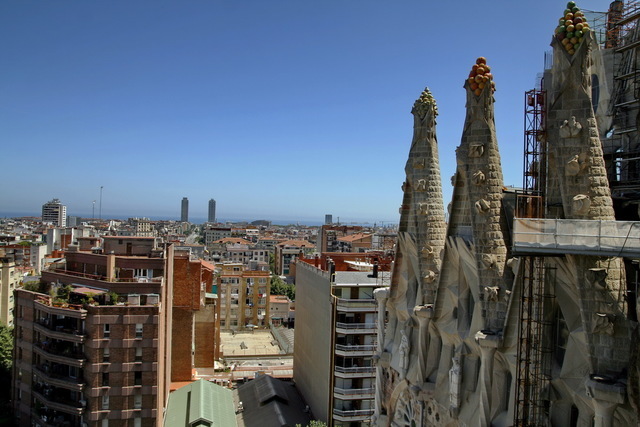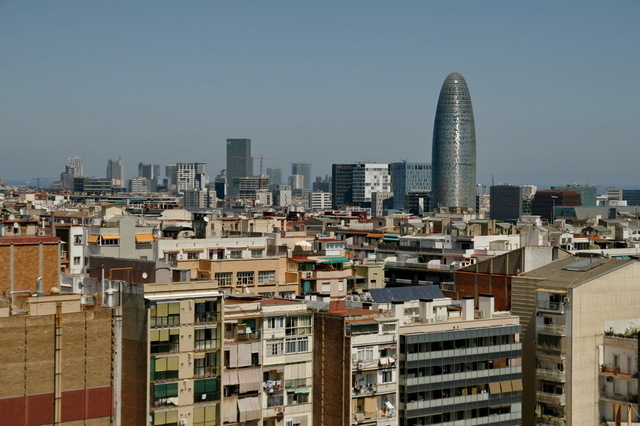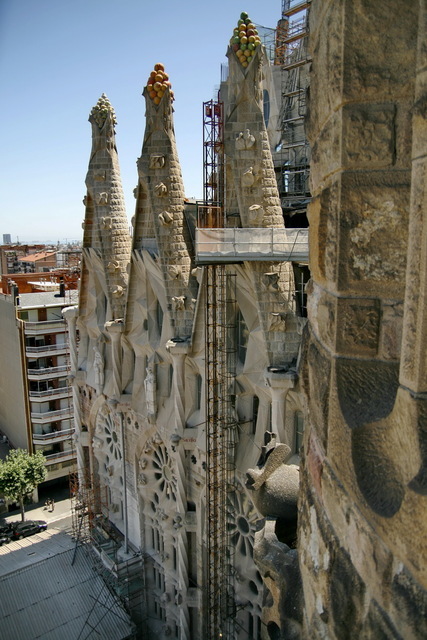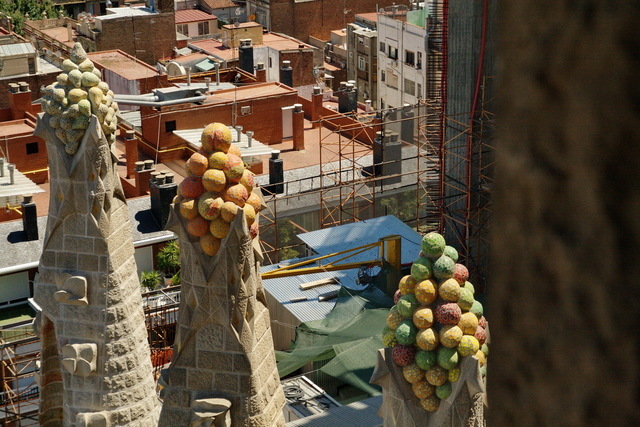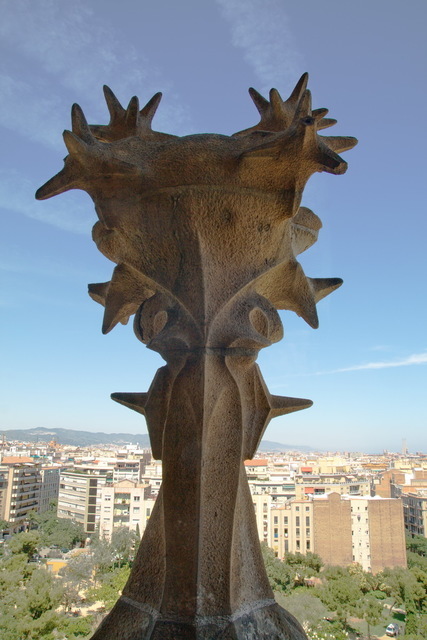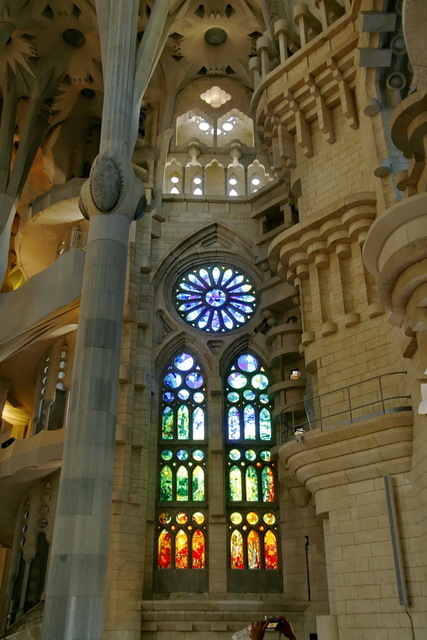 Being lucky to see in the sky the Moon at twelve o'clock
(it is true, at the Spanish Summer Time)
I thought of Catalonia's first troubadours from 12th century,
and especially of Berenquers de Palazol,
the promoter of the zonal "canson".
And I tried to compose a…
PSEUDO-CANSON
(in two haikus)

Exodium:

Only through hard fights
of dedicated heroes
noble dreams come true.

Envois:

Gaudi's great dream
Sagrada Familia
noon moon in the view.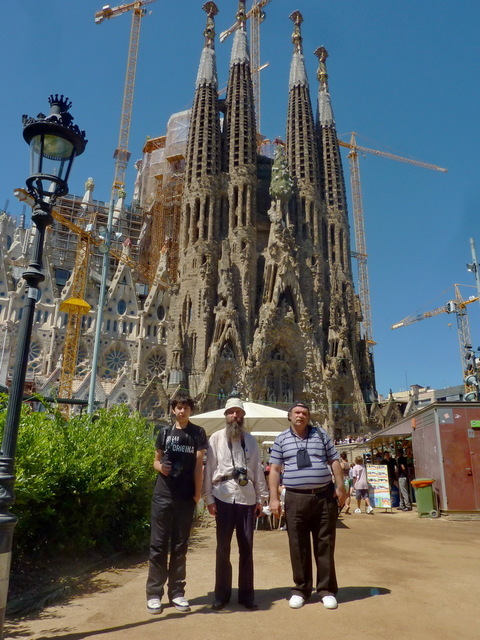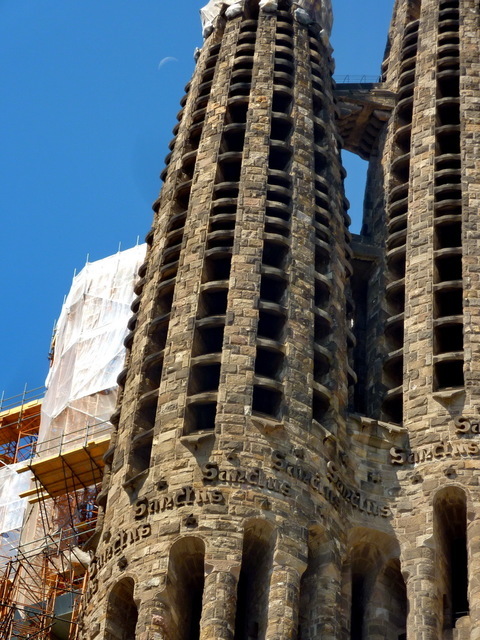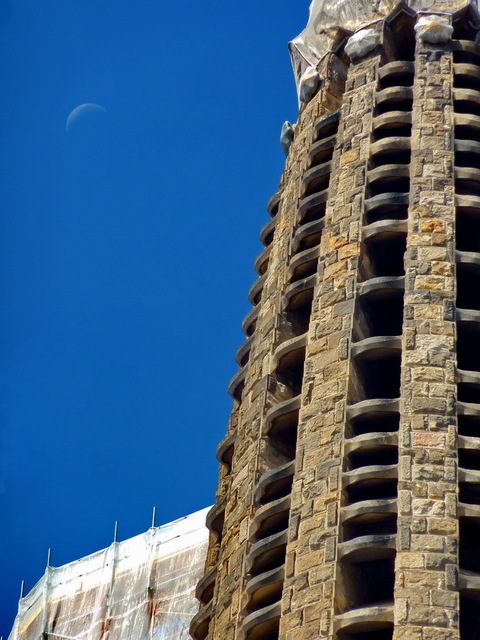 *
© 2014 SARM
(Romanian Society for Meteors and Astronomy)