SAINT GEORGE AND A POOR GHEORGHE
COSMIC ROMANIA 9
-text and photos by Andrei Dorian Gheorghe;
design by Florin Stancu-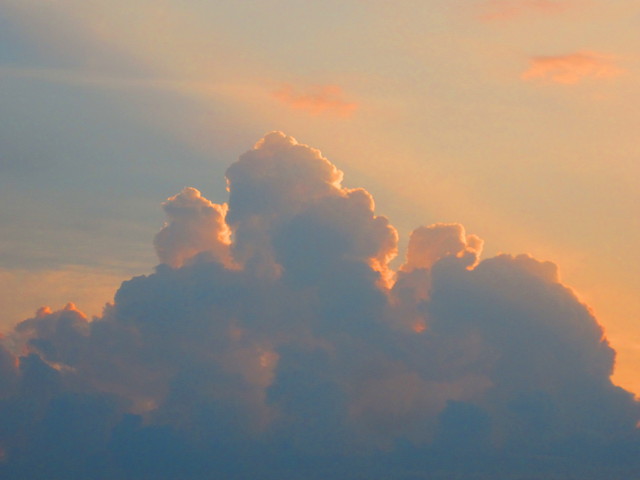 Saint George was born in Cappadocia in the 4th century
and is one of the most respected saints of Christianity.
He made many wonders and became a symbol of bravery
killing a terrible dragon that terrorized a lot of people in Libya.
Today he is the spiritual patron of more countries (England, Russia, Portugal etc.)
and cities (Barcelona, Moscow, Rio de Janeiro etc.).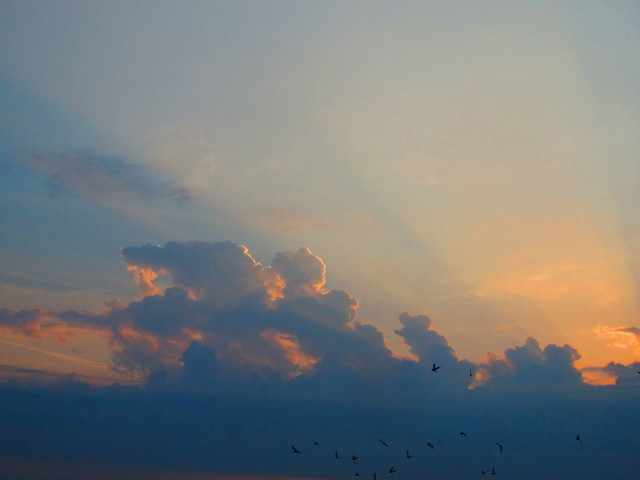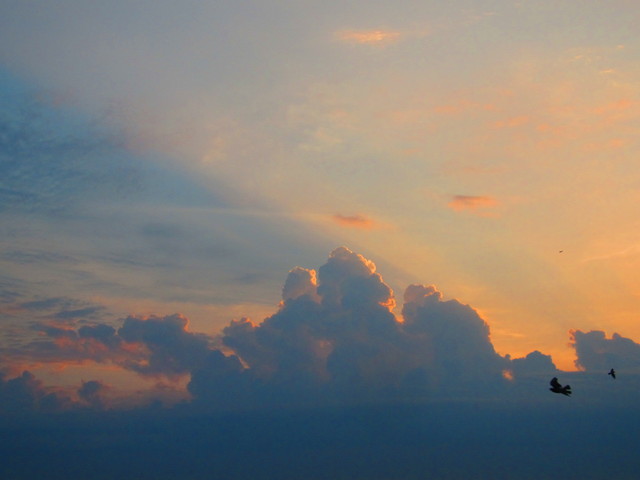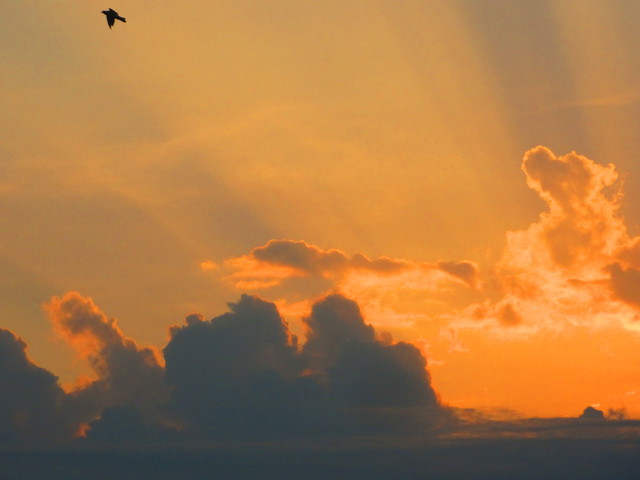 Saint George is also very respected in Romania,
where he is the spiritual patron of Romanian Army,
and a church built in Bucharest in the 1700s at "Kilometre 0"
was named after him.
This church was built even by the monarch Constantin Brancoveanu,
the creator of a new style in Romanian architecture,
who was sanctified almost 300 years after he preferred
to be beheaded together with his four sons by the Ottoman Sultan,
who asked him for changing
his Christian religion into Muslim religion.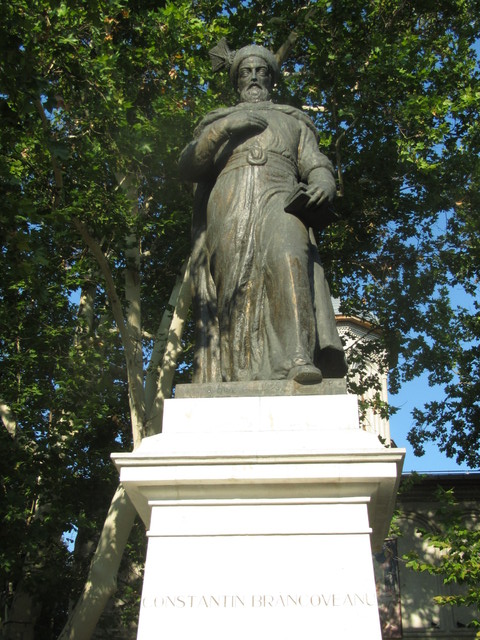 I recently visited this church to watch its cosmic symbols
and to admire the central painting
"H ANACTACIC" (the Resurrection)
in a moment when it was supplementarily decorated by the Sun
with lights and shadows among the leafs of the trees.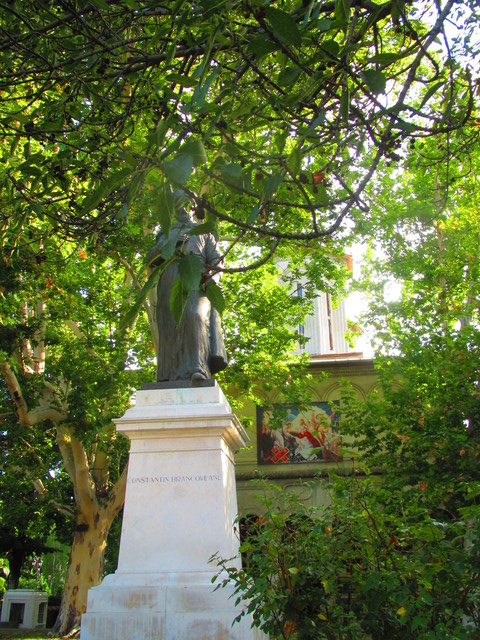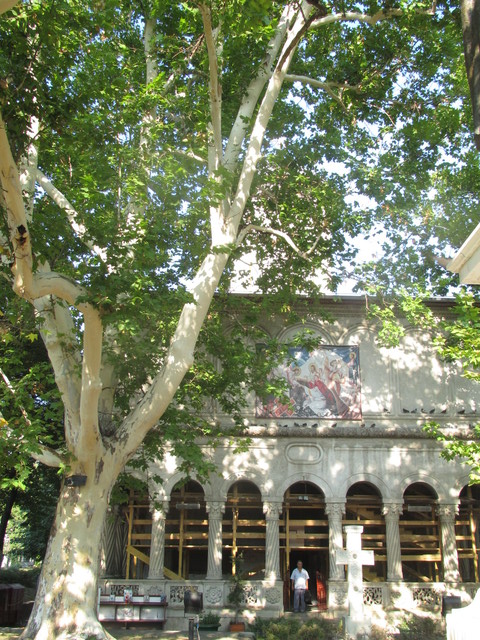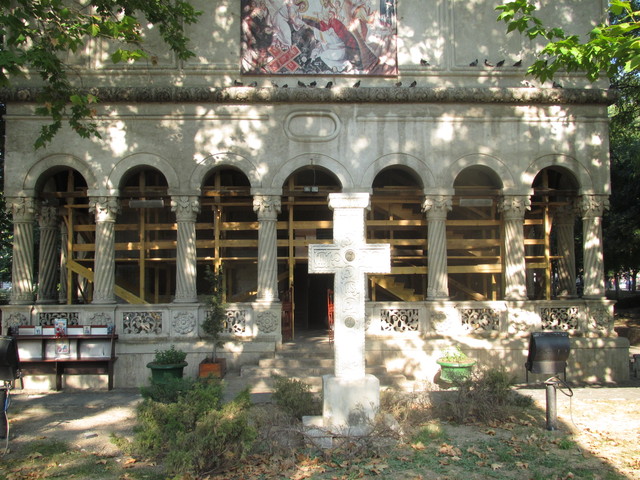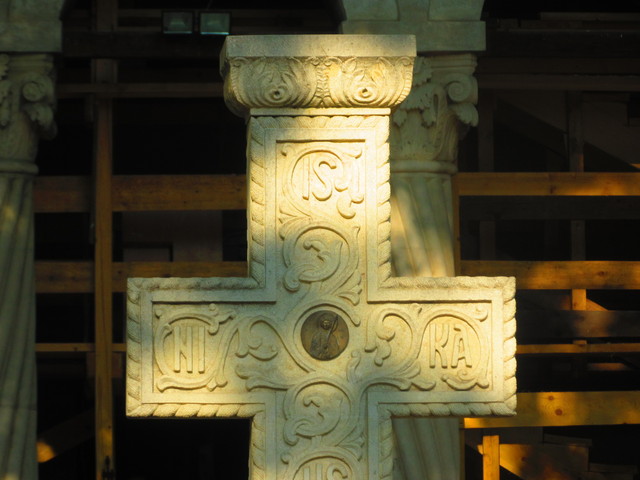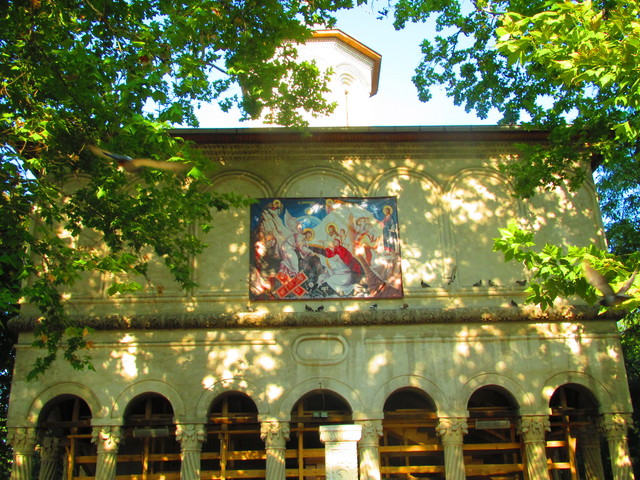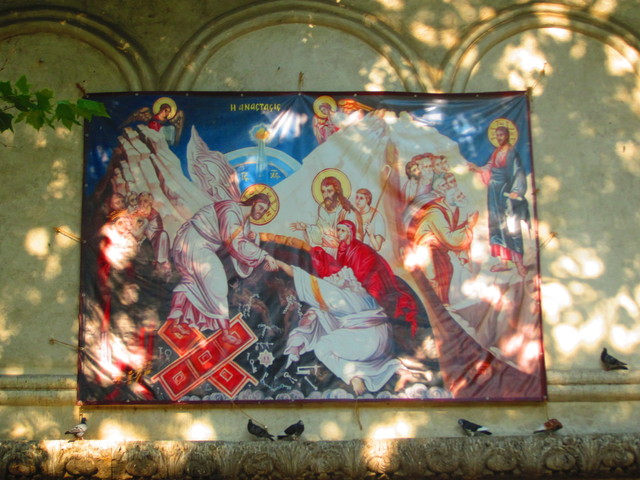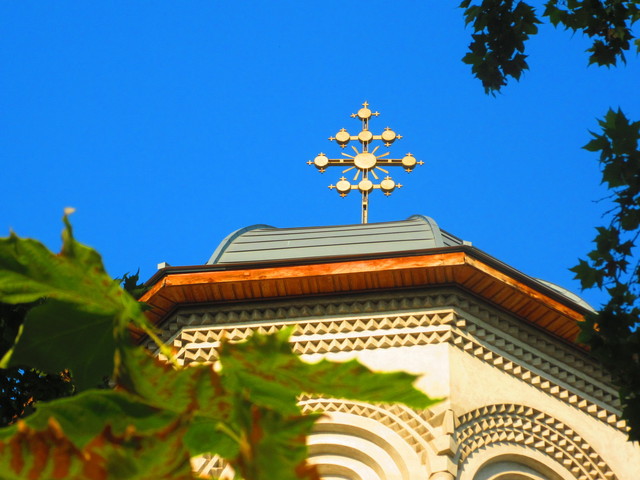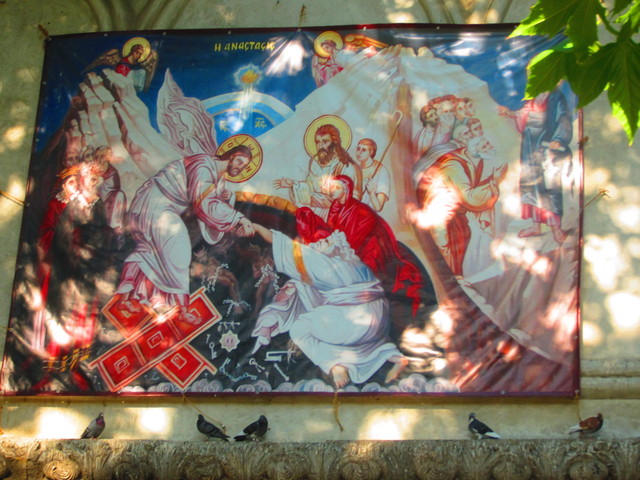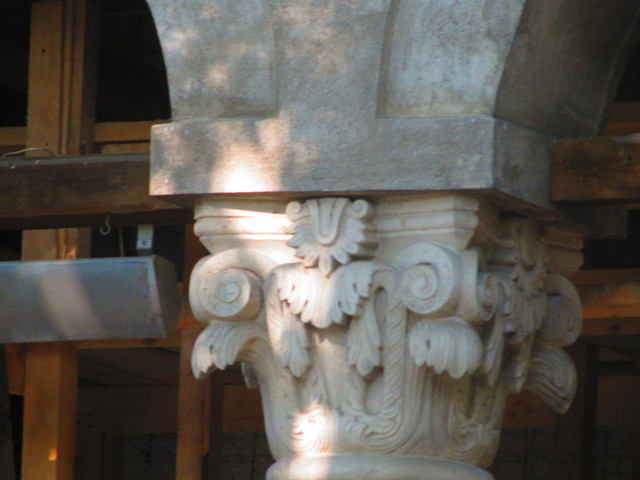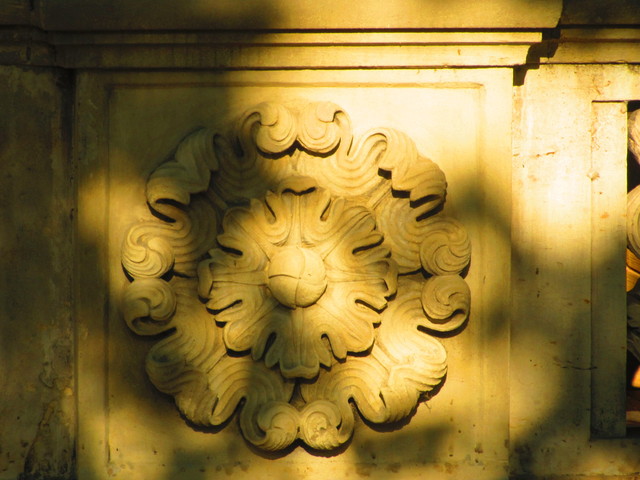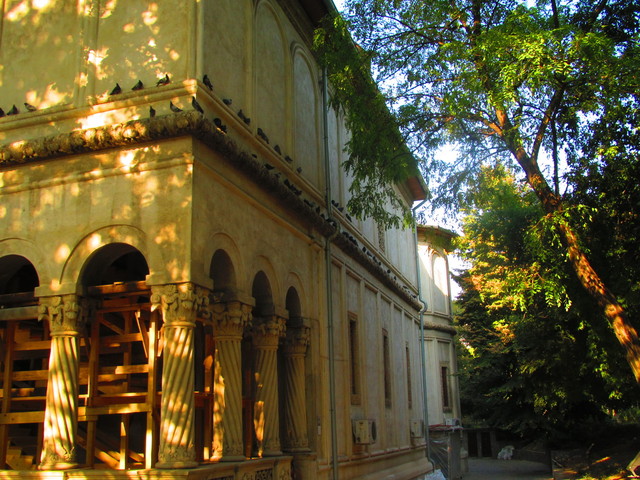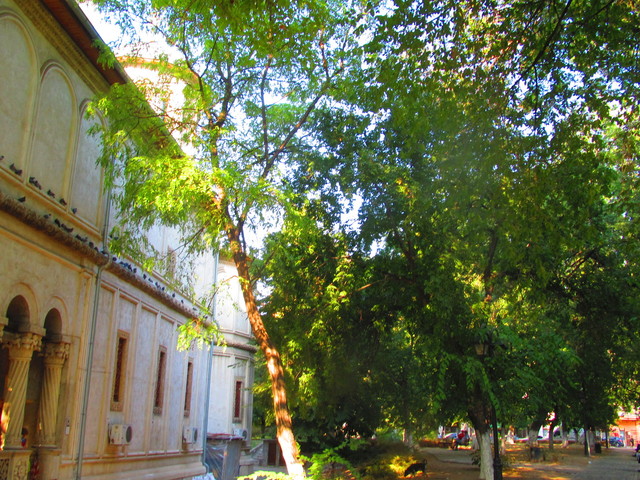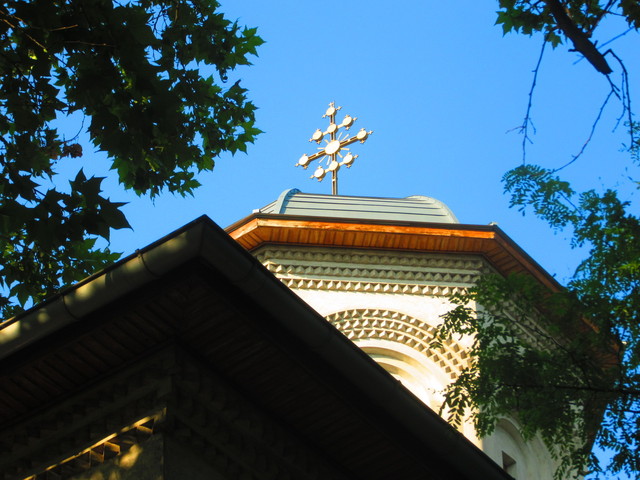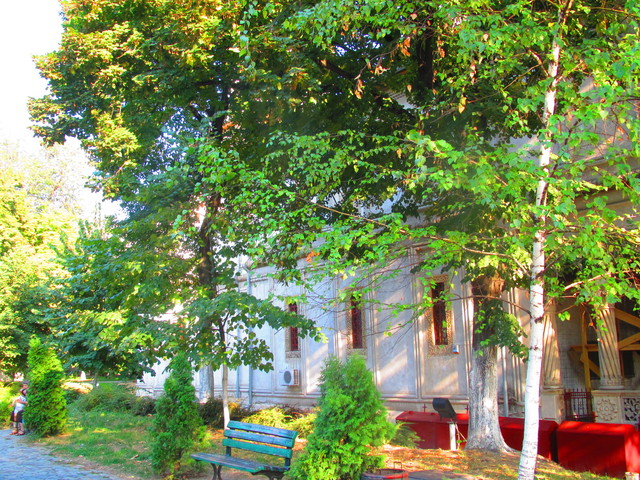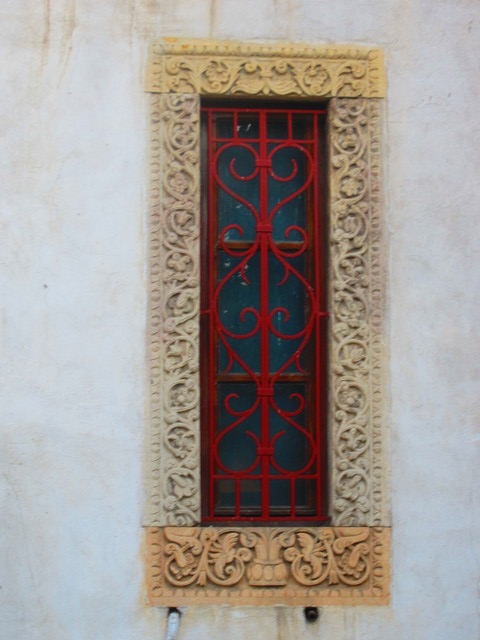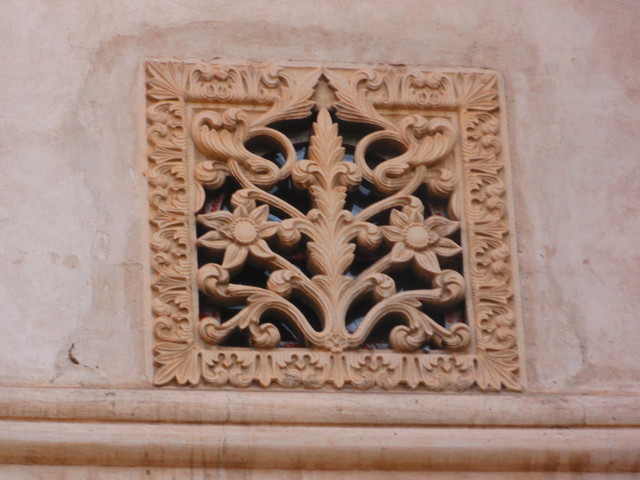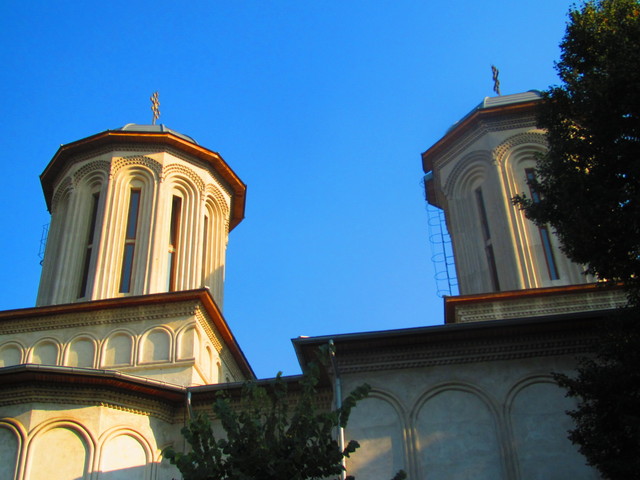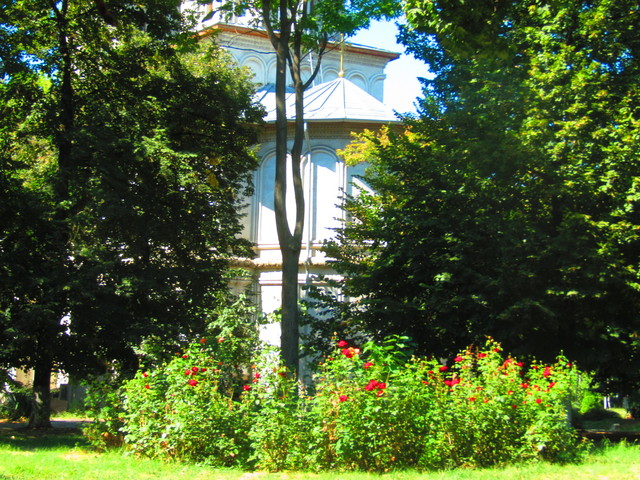 It is amazing that almost 200 years after
the construction of the Saint George church,
the specialists of King Carol I calculated that
it is placed right at "Km 0" of the city.
So that in 1938
the great Romanian artist Constantin Baraschi made an
exceptional astro-geographical monument
in the court of this church:
a compass or rather a "wind rose"
showing cardinal points and the directions to the main cities of Romania,
with a metallic ecliptic above,
including the 12 signs of the zodiac.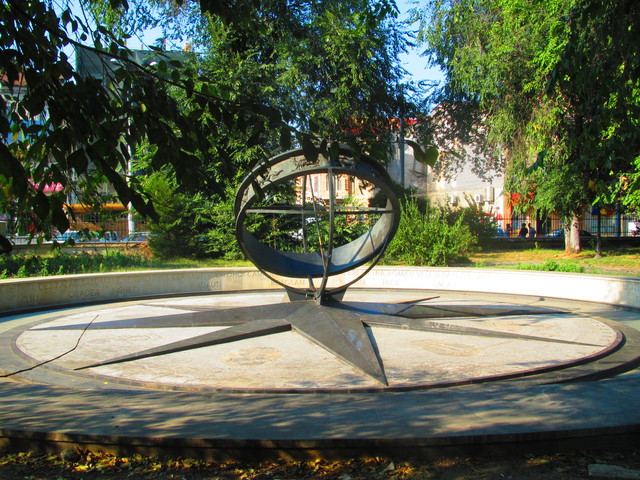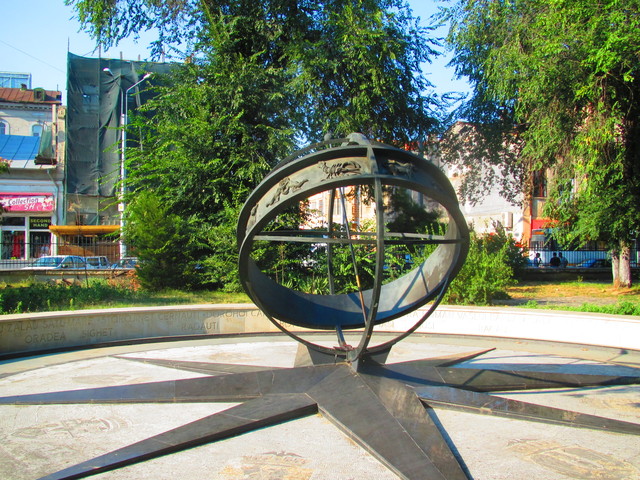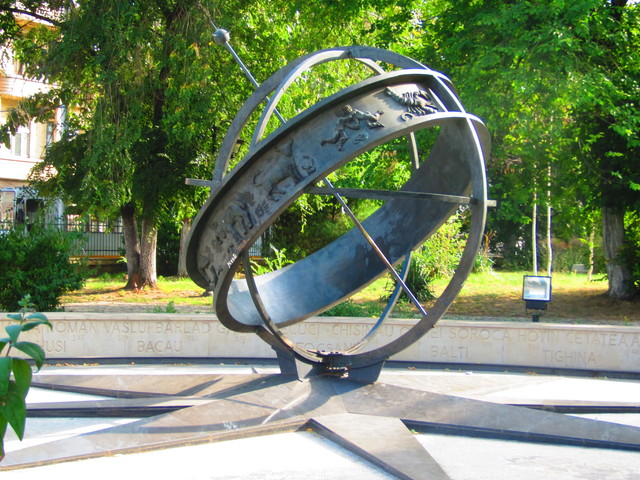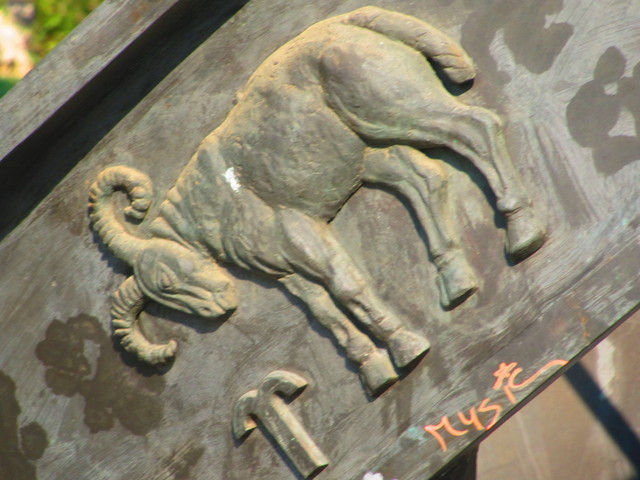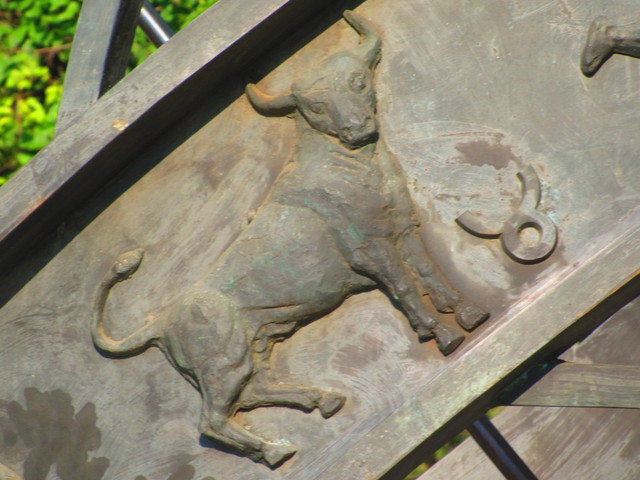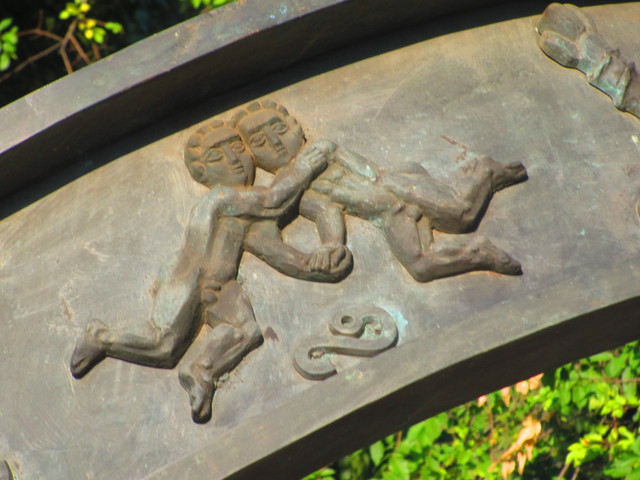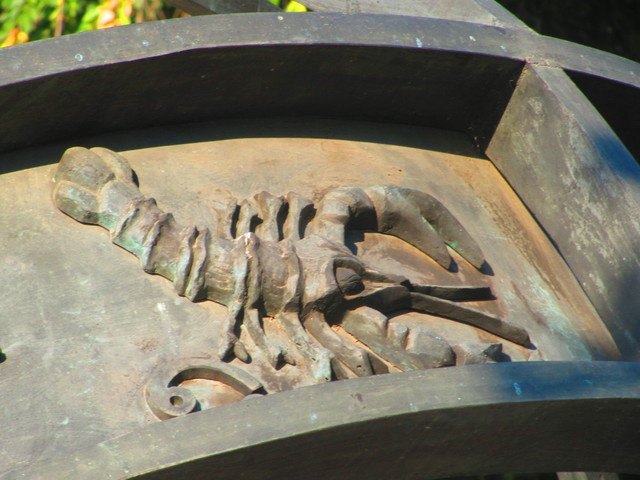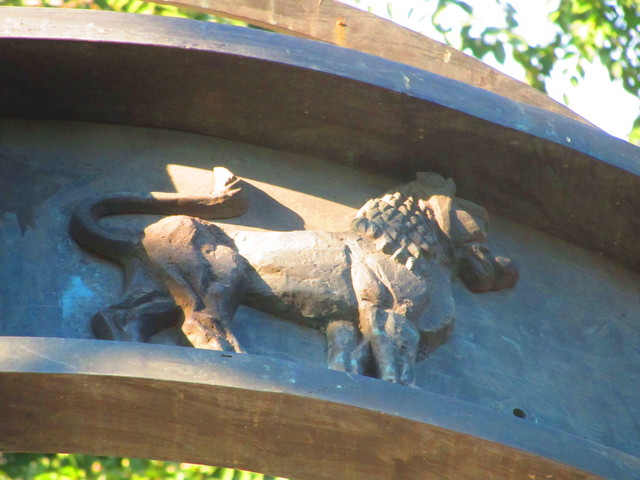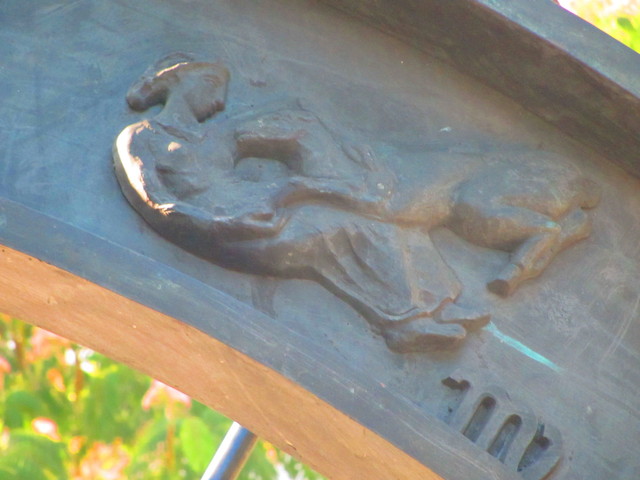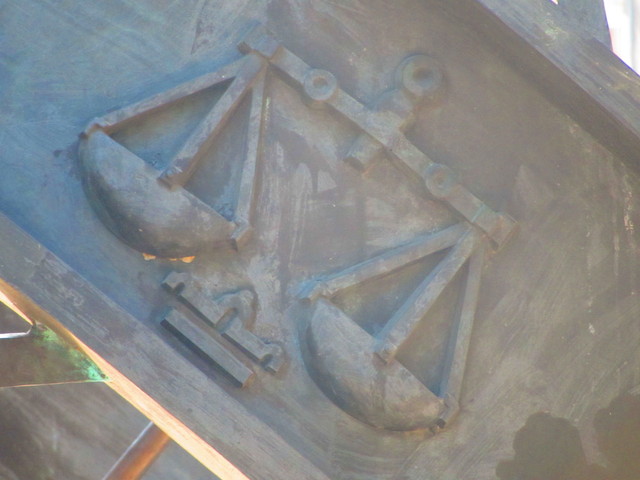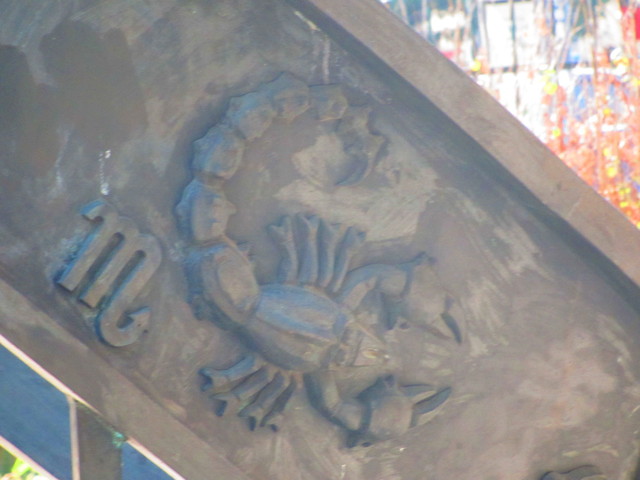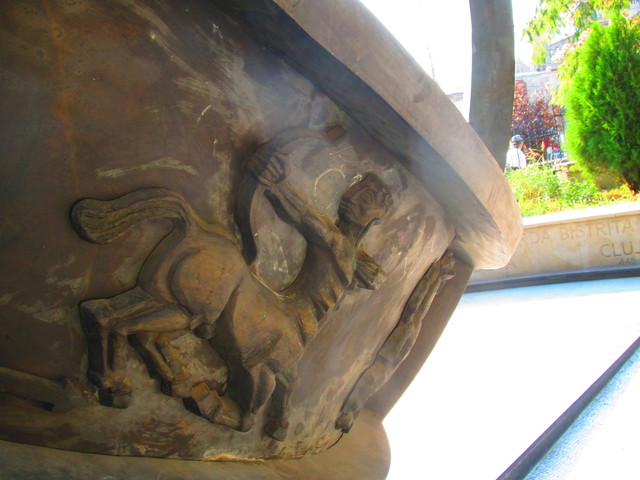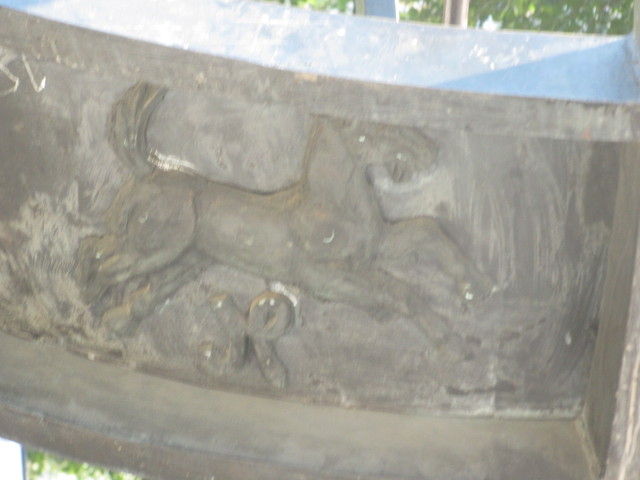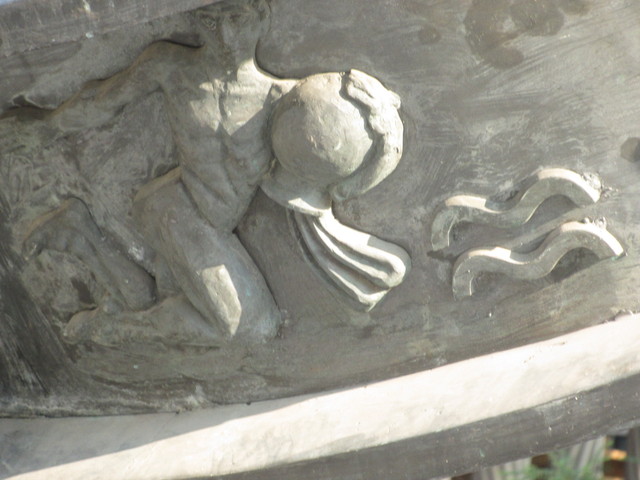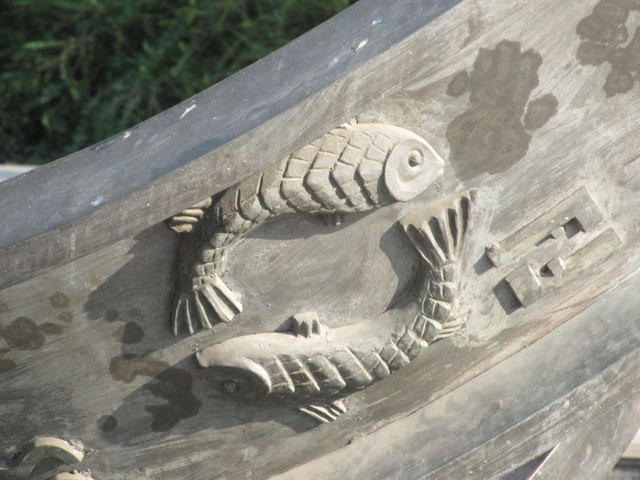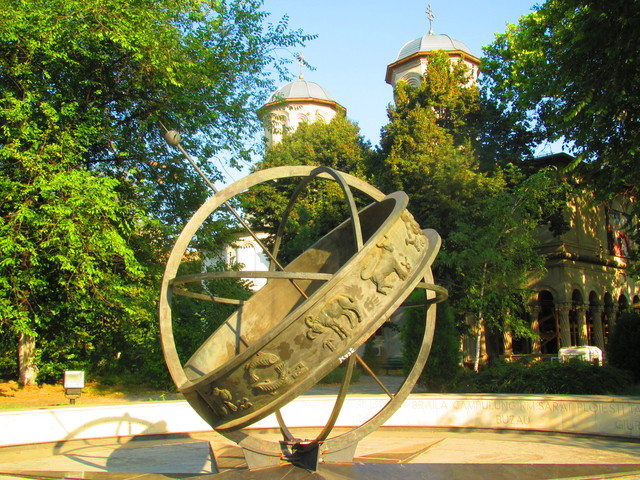 Finally, I returned to the main painting of the church,
hoping to see another display of lights and shadows among the leafs.
But the sunlight was concentrated even more on "H ANACTACIC".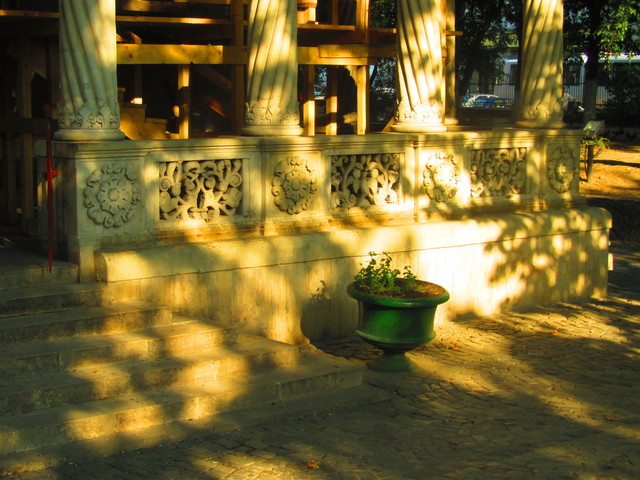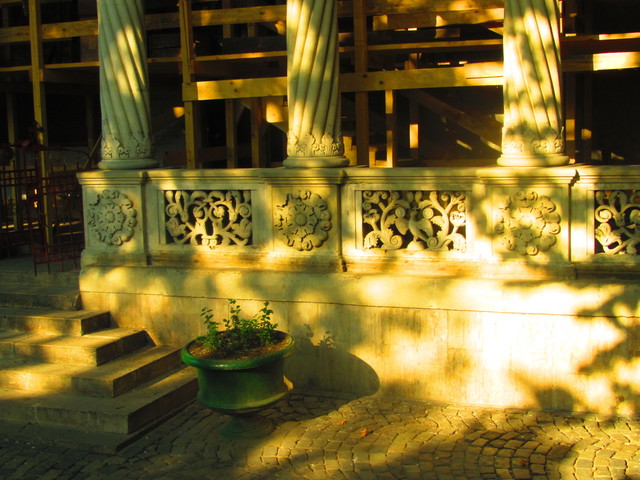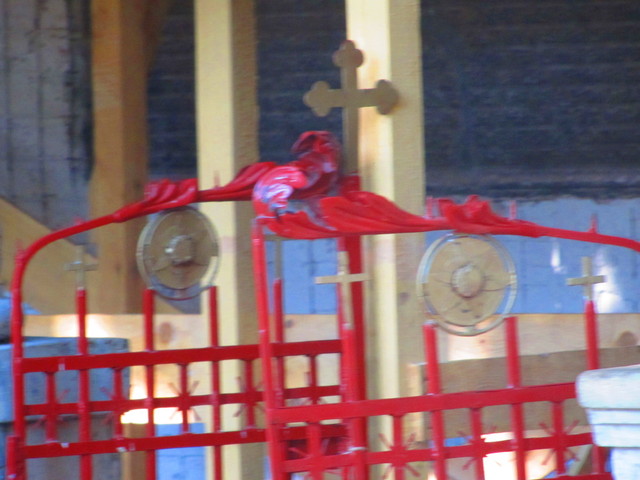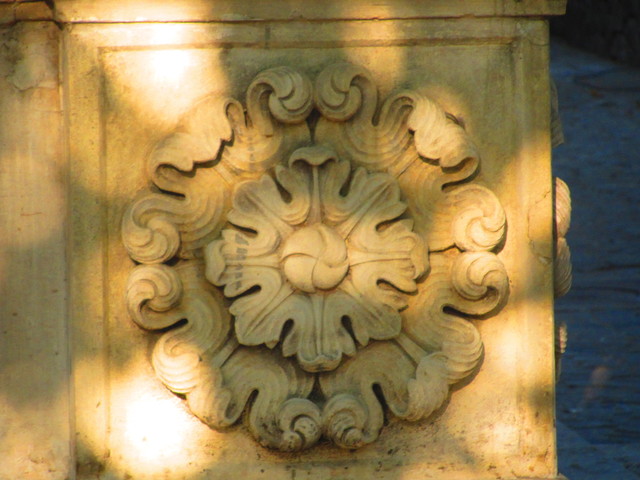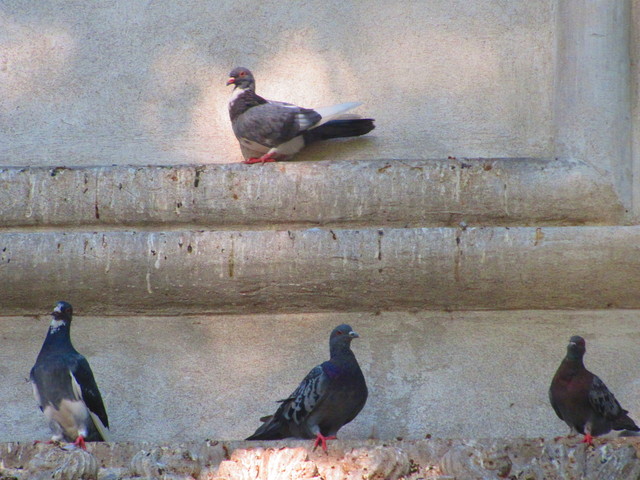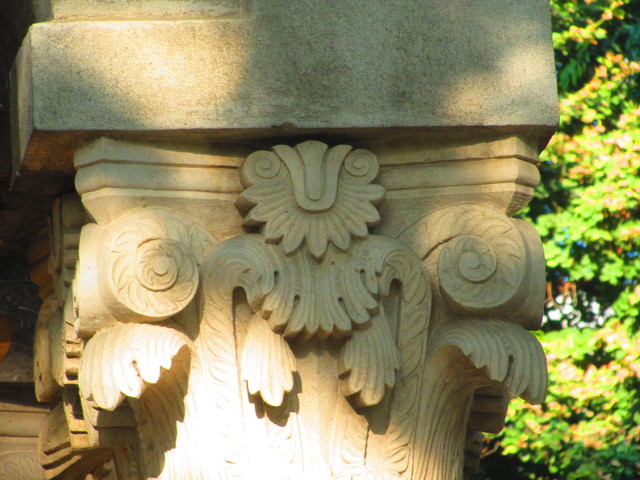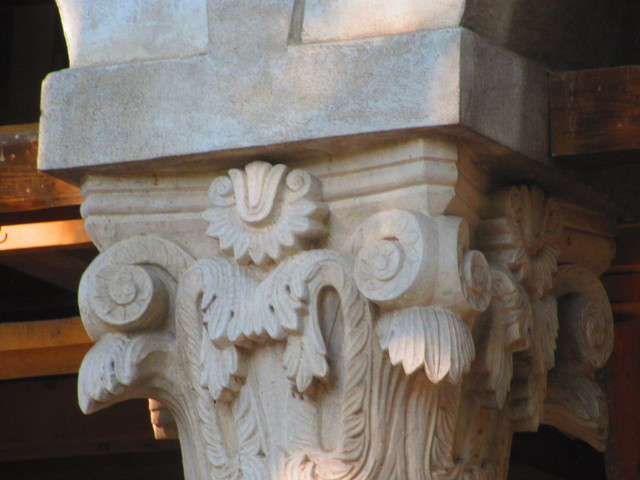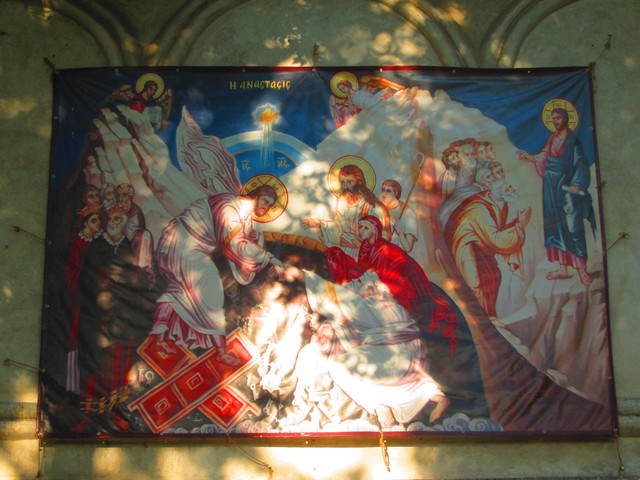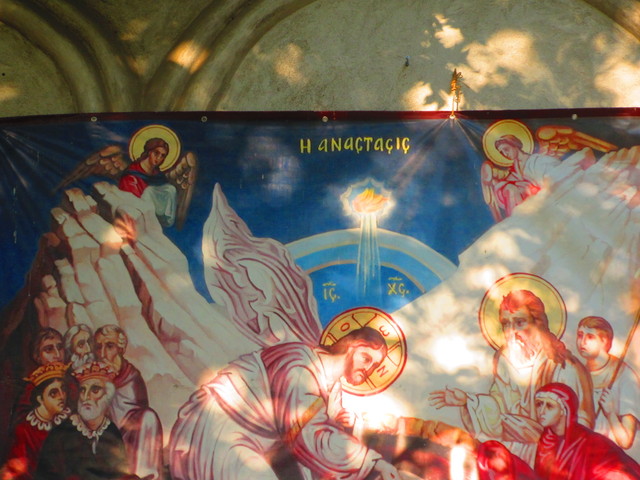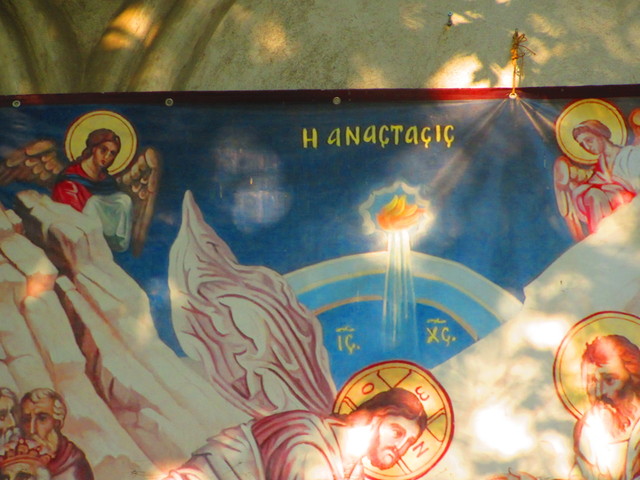 It is very interesting that just a few ten meters
south of this church, in a small square,
there is another Saint George Church,
both older (created in the 1490s)
and younger (remade in the 1870s),
with beautiful solar symbols.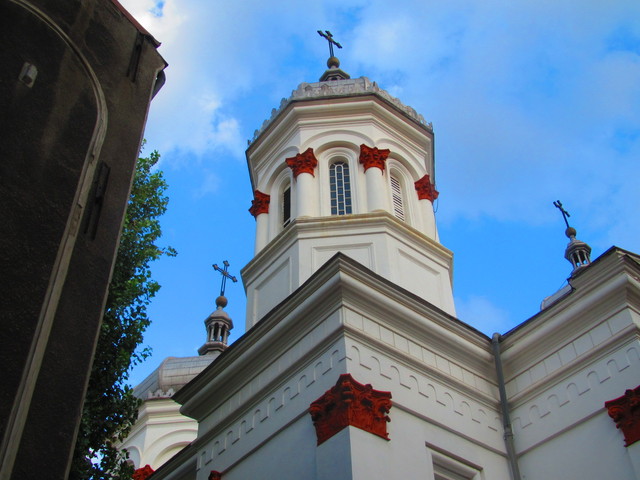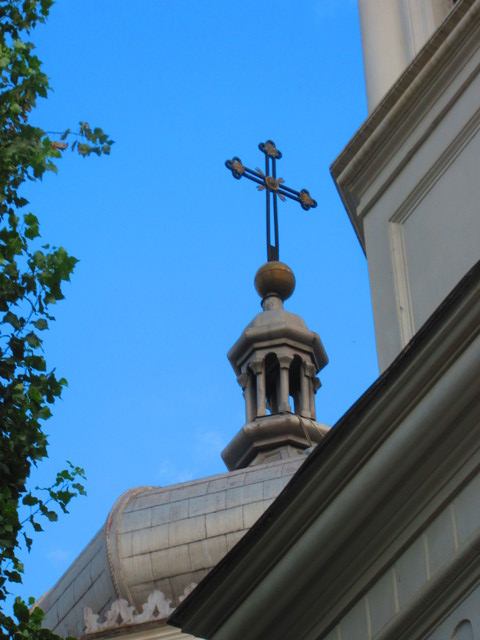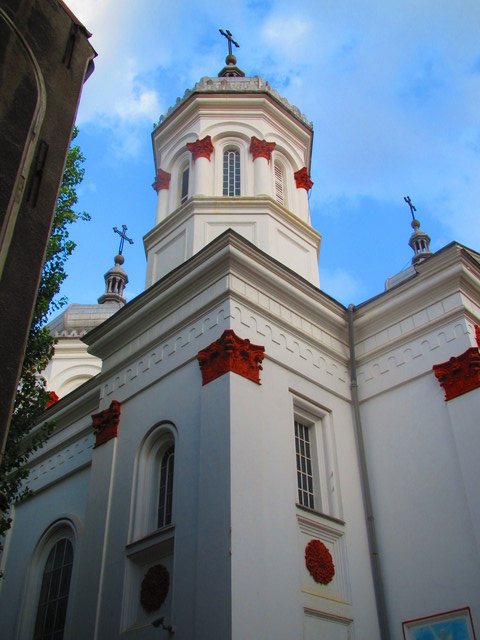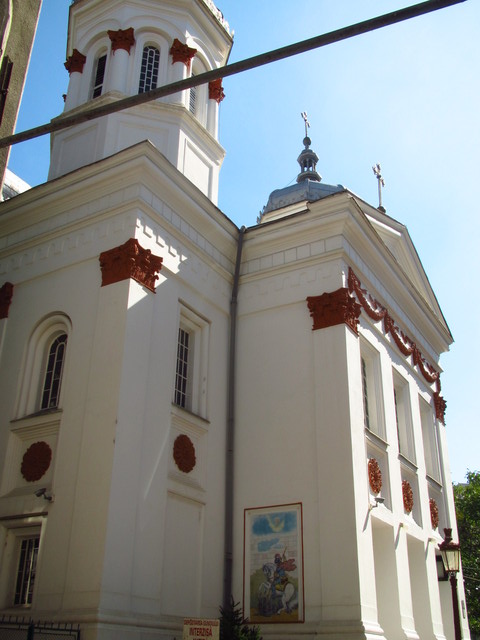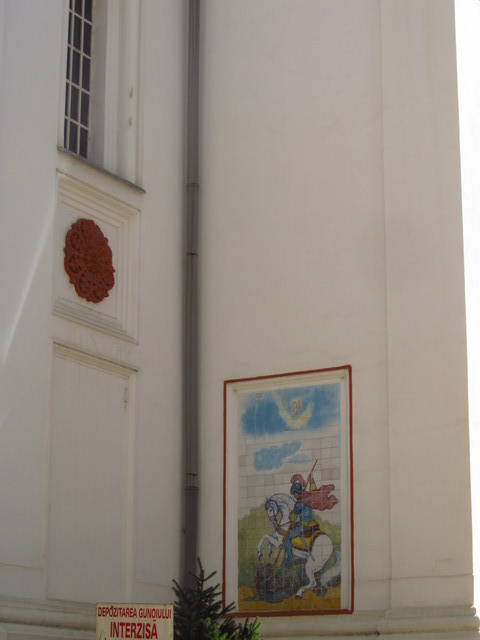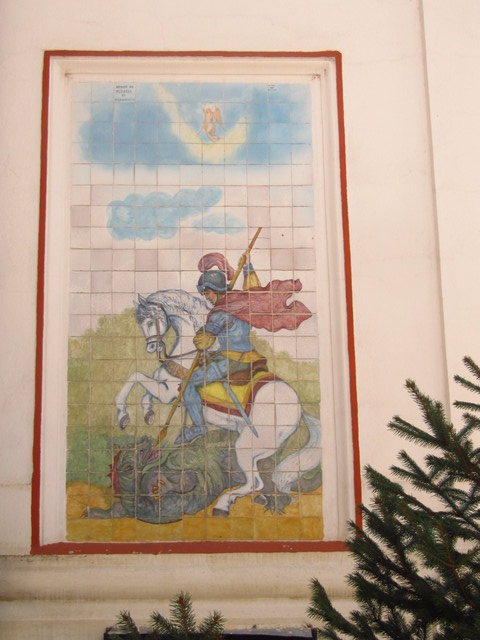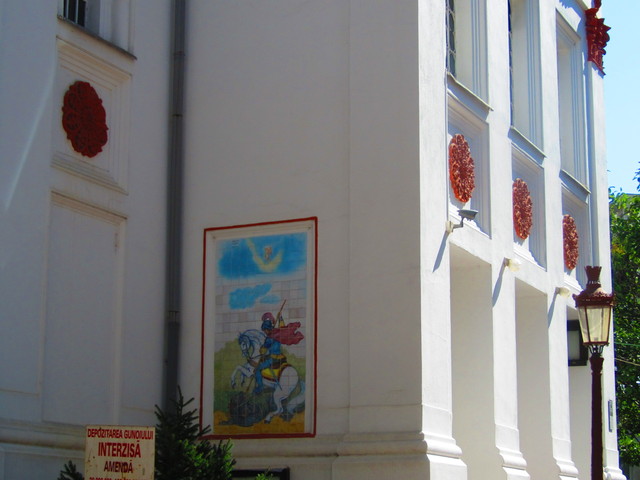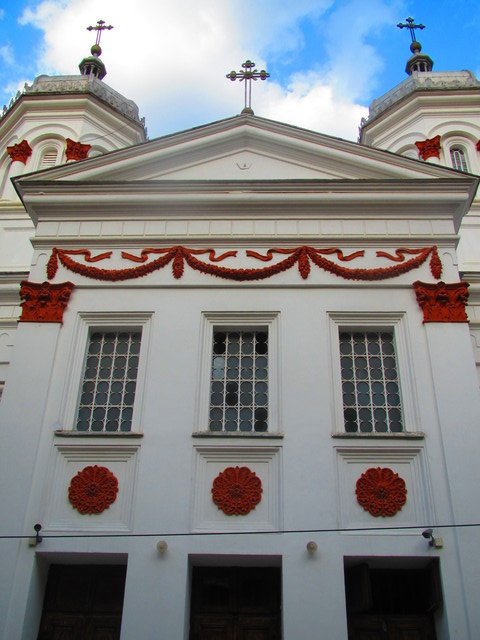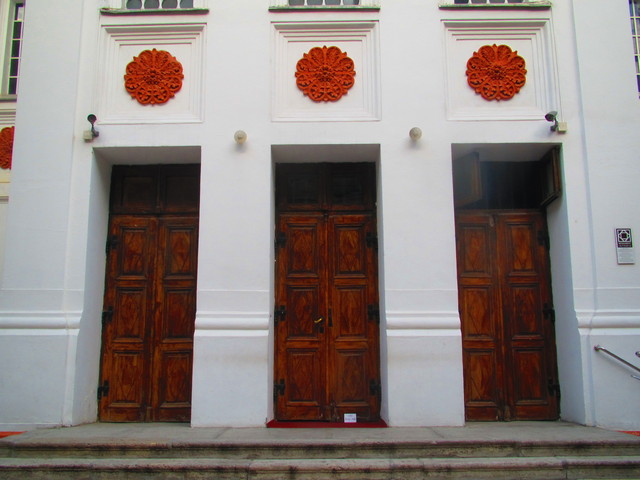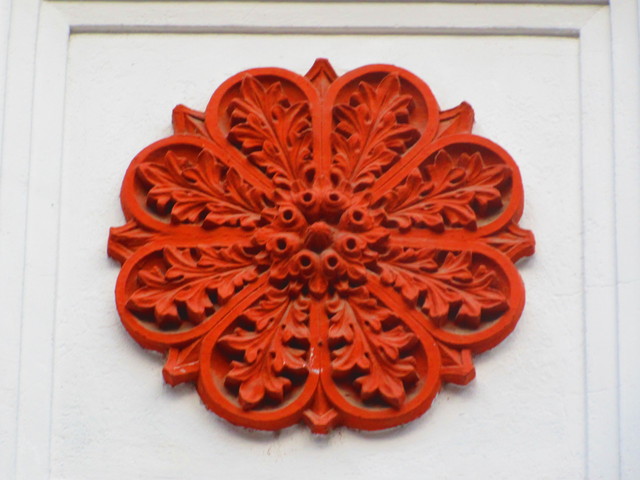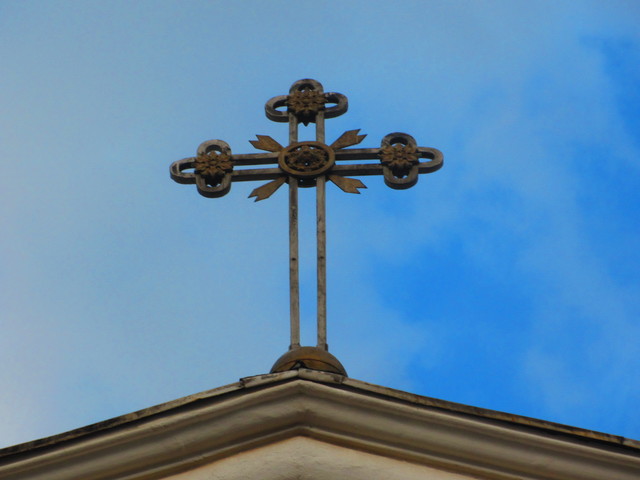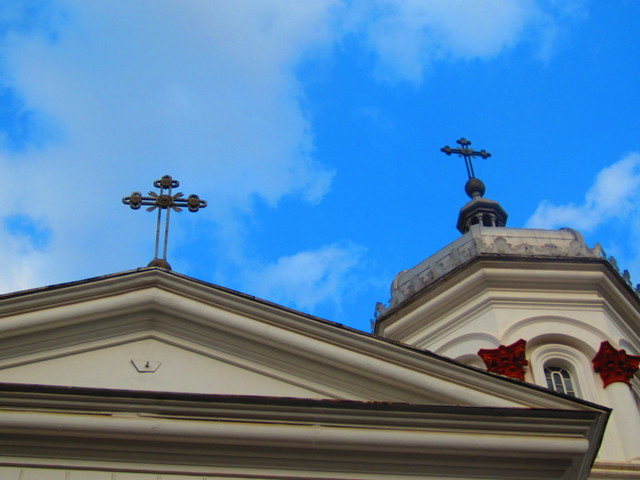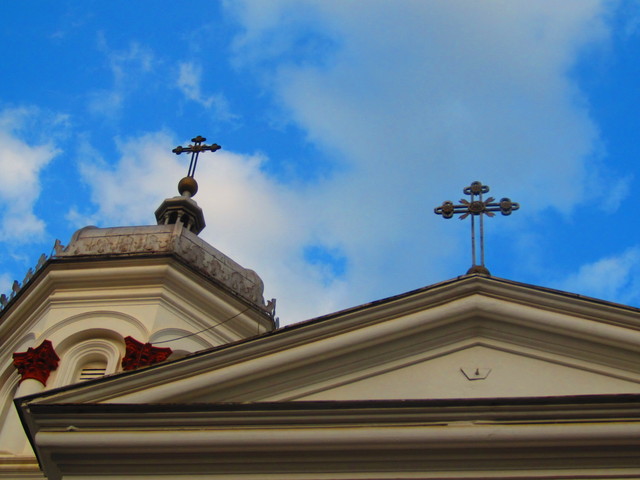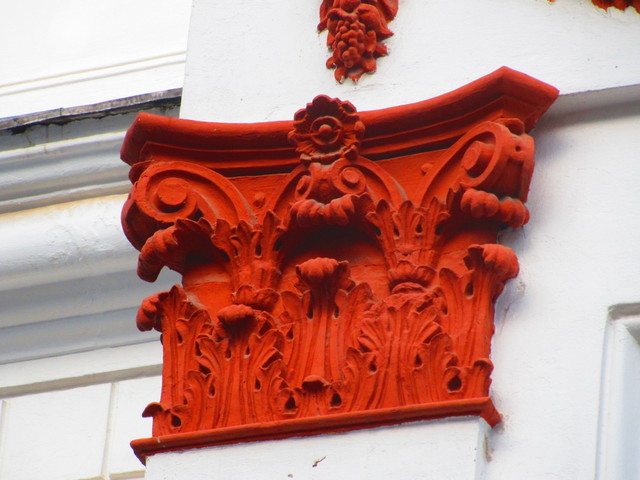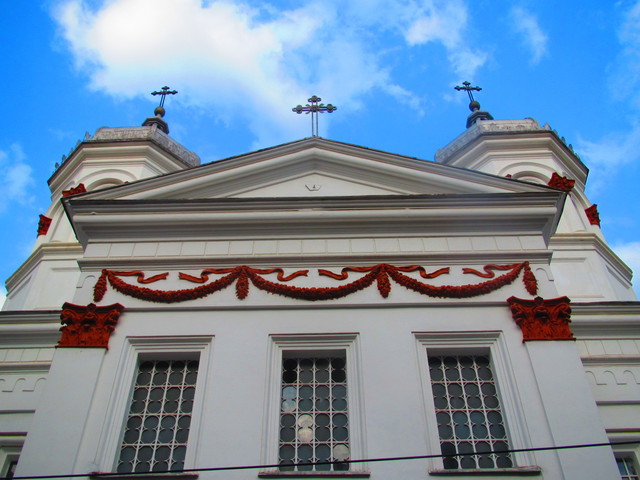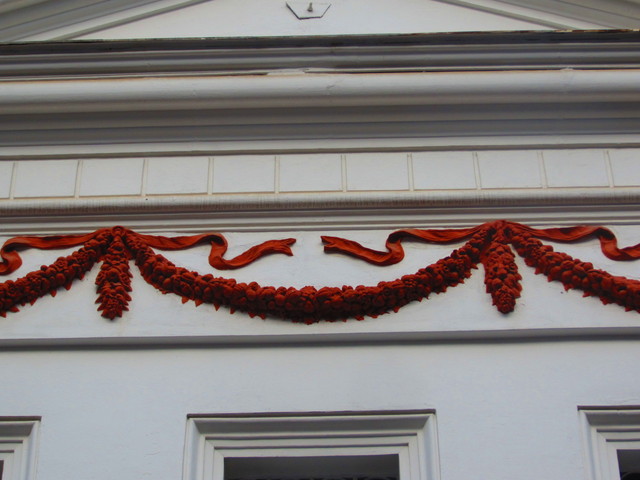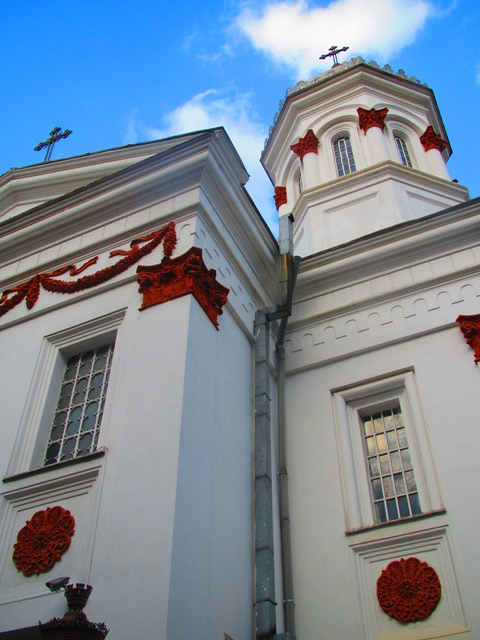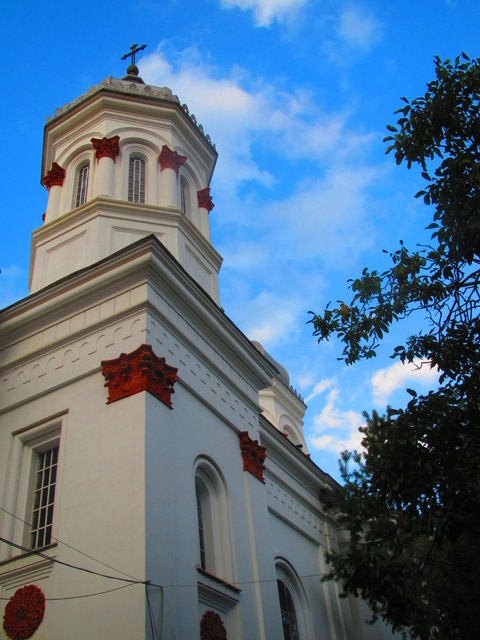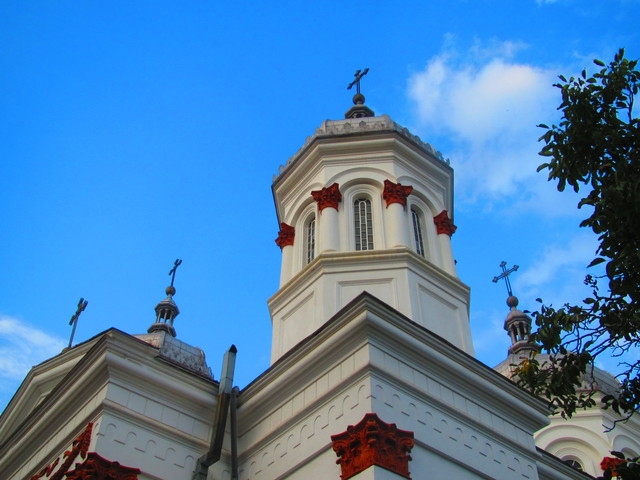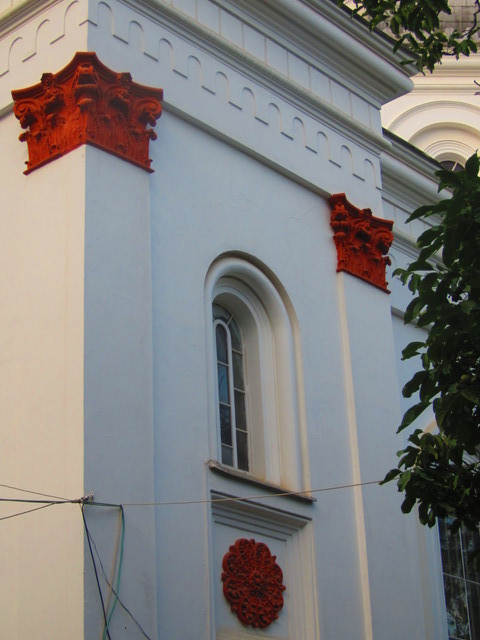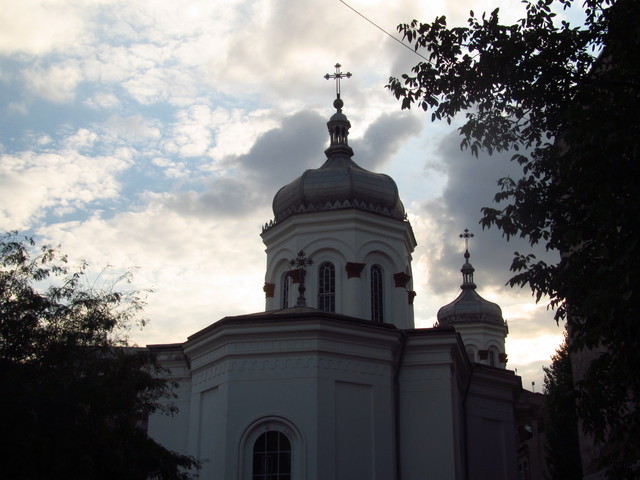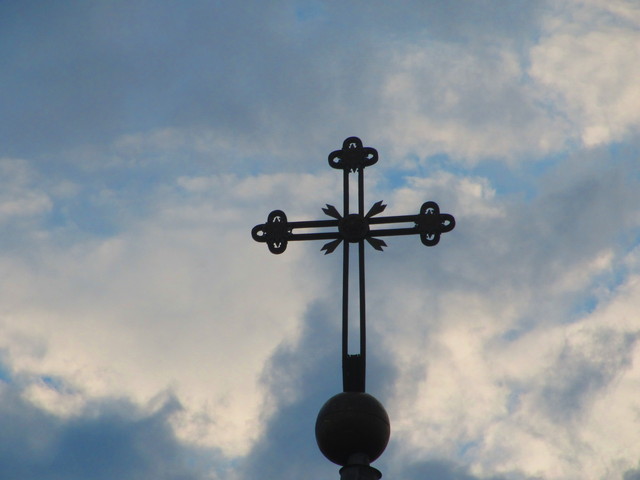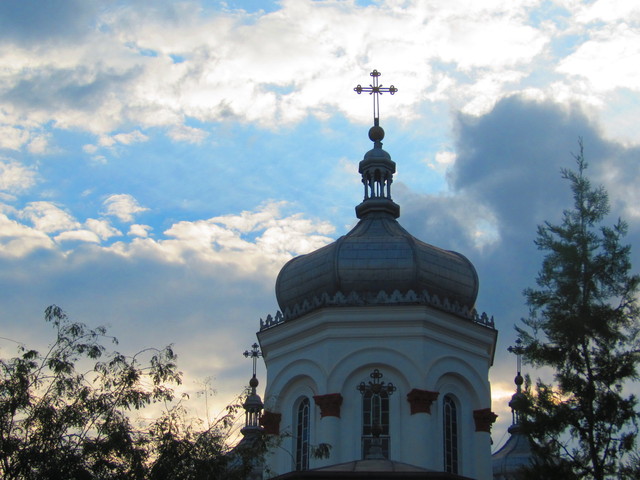 I have to confess that, at the request of my mother,
I was myself baptized in a Saint George church,
but in the city of Braila
(although I was born in Bucharest).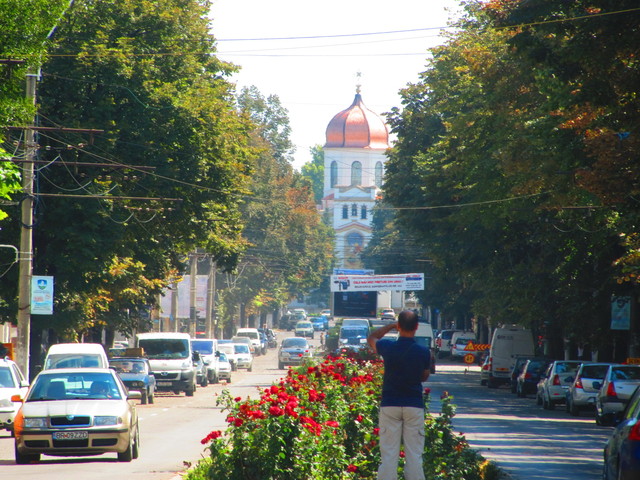 Over 50 years after,
I visited that church and I admired its cosmic symbols,
culminating with the central painting,
in which Saint George, riding a horse,
kills the dragon with a lance,
and seems to be helped by stars.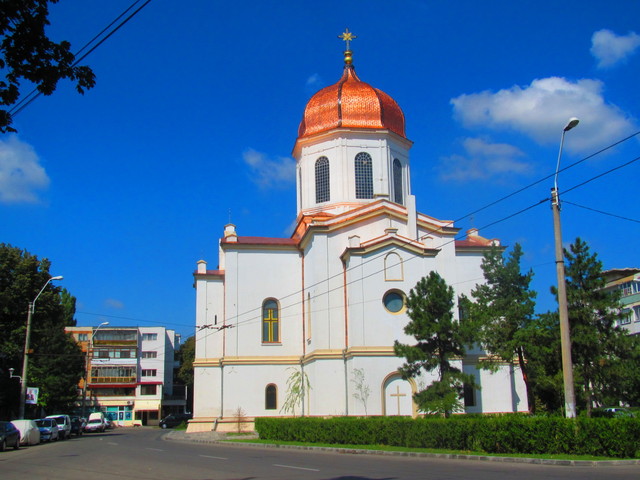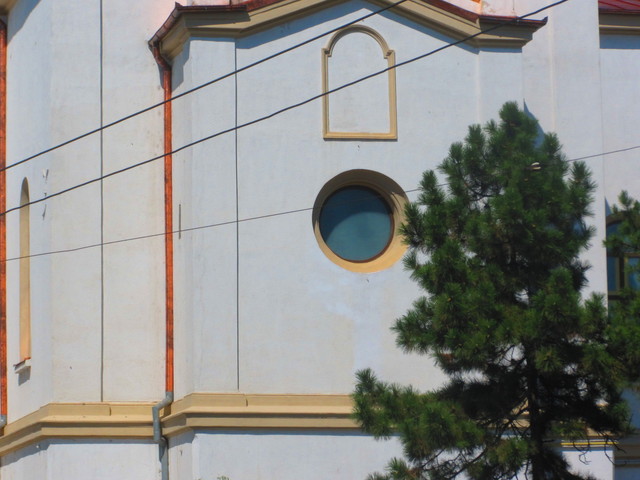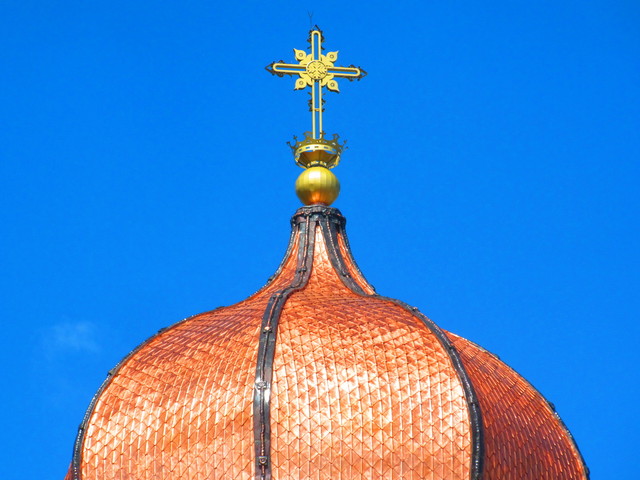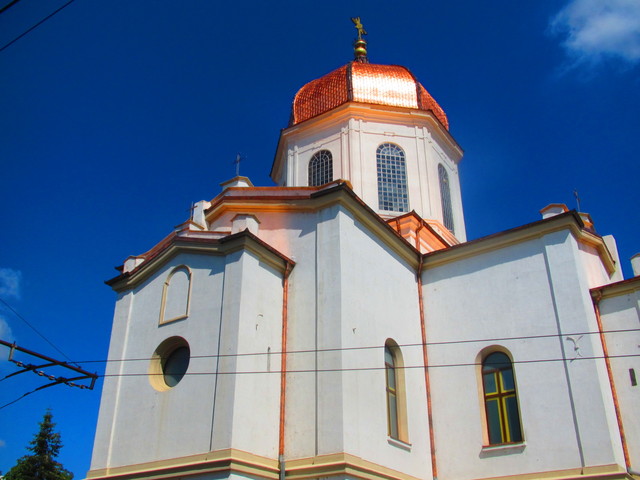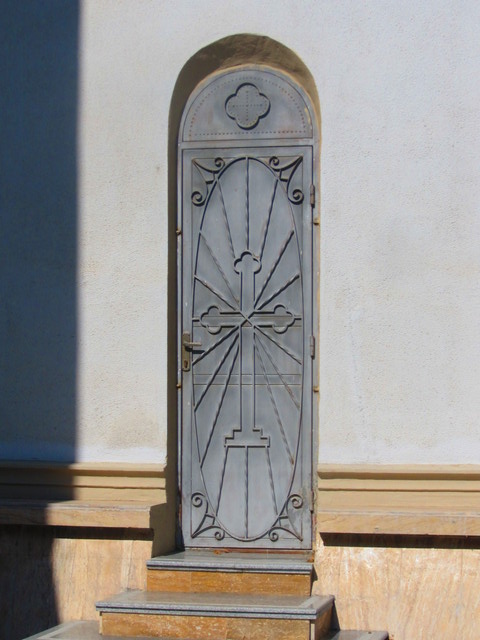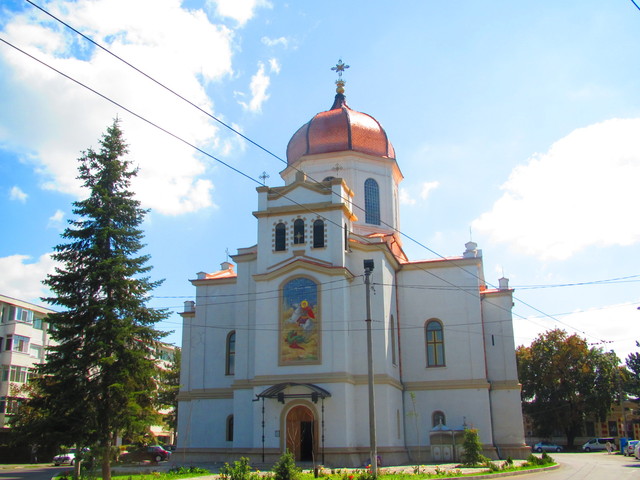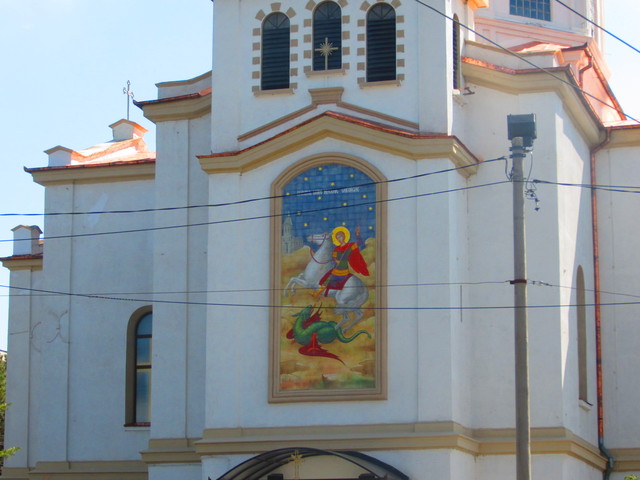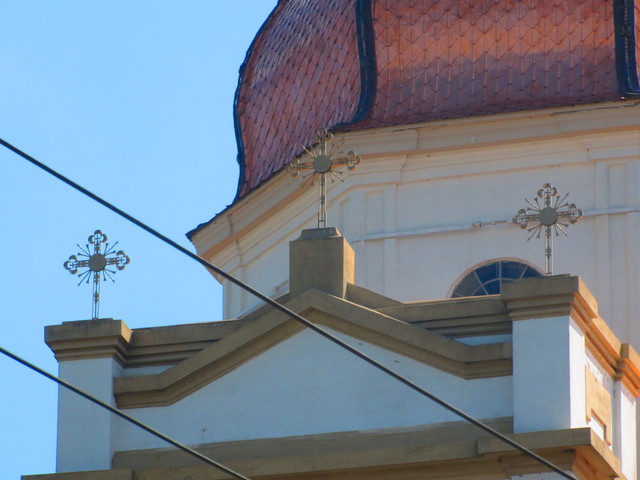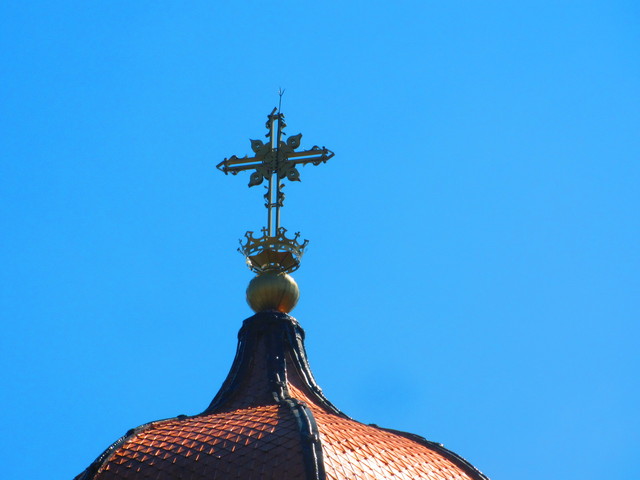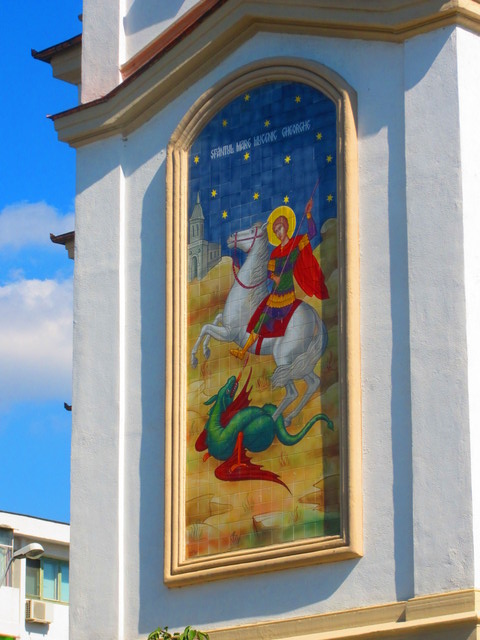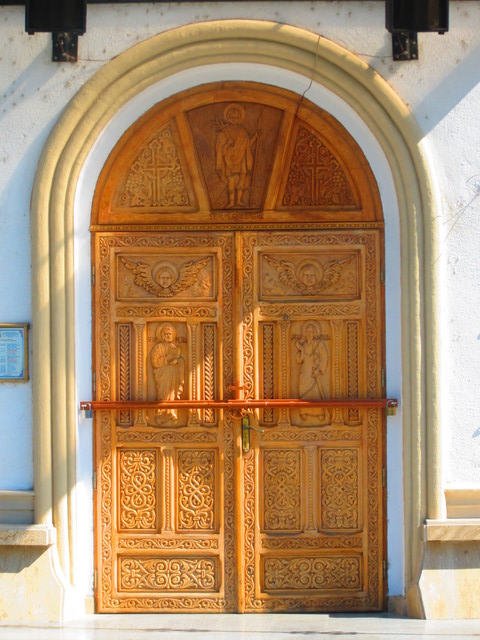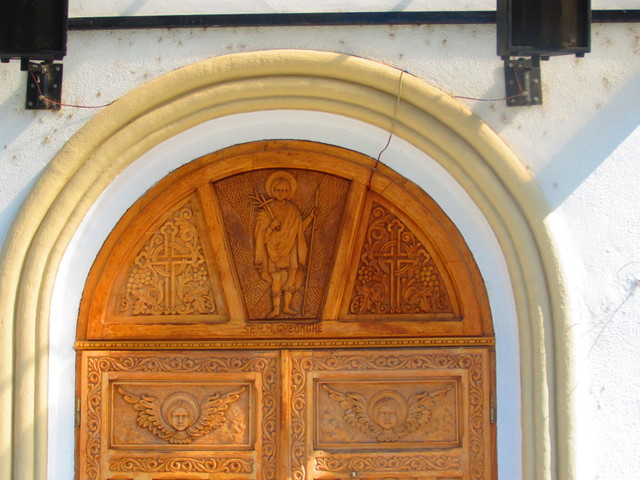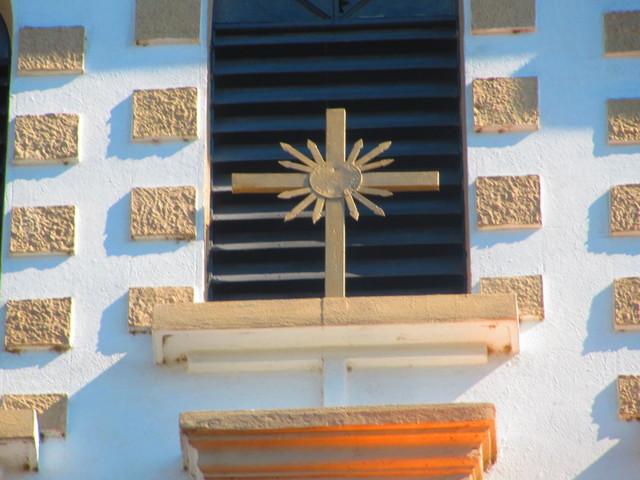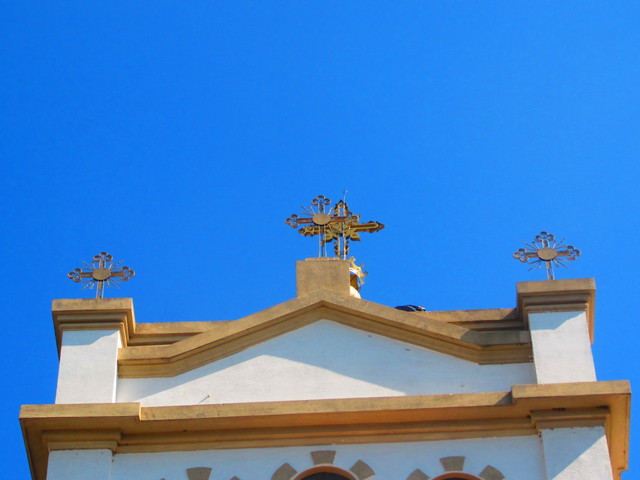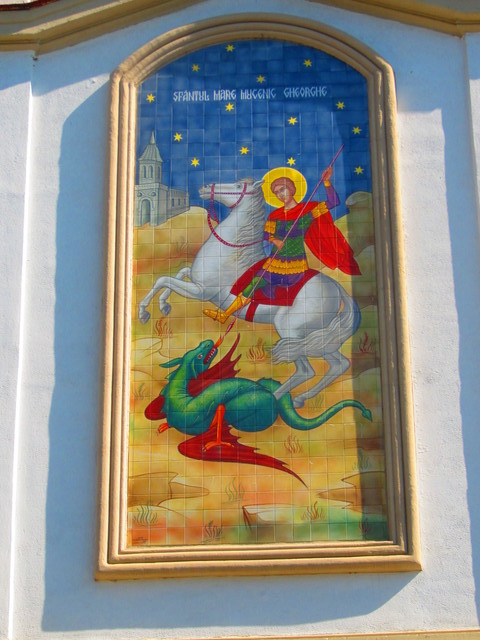 My family name is also Gheorghe
(Saint George is "Sfantul Gheorghe" in Romanian),
and I only catch in astropoetry
celestial meteors,
which are fireball-dragons
in astromythology.
So that I'll never be a saint.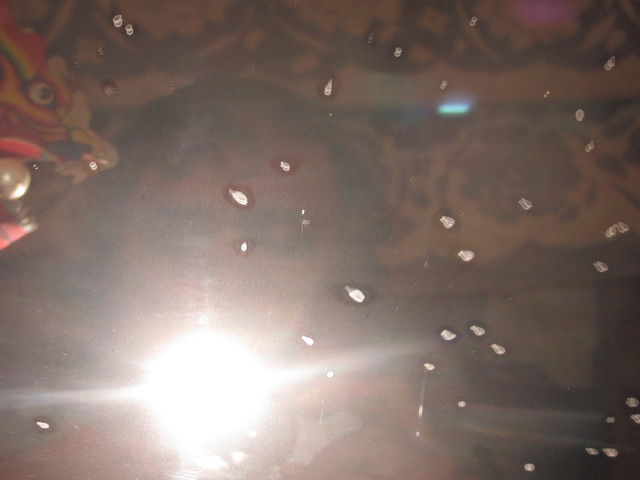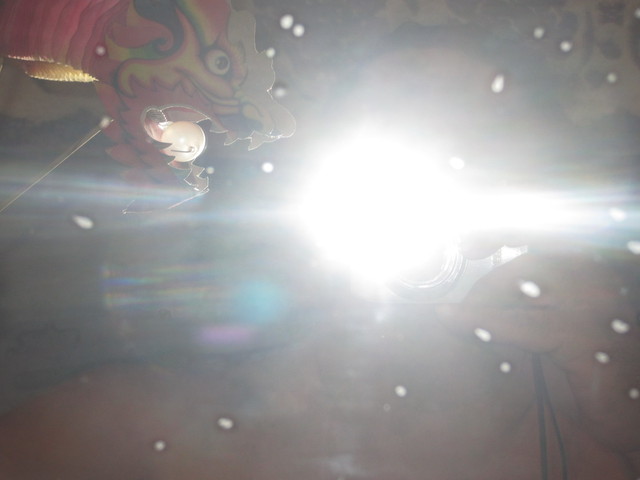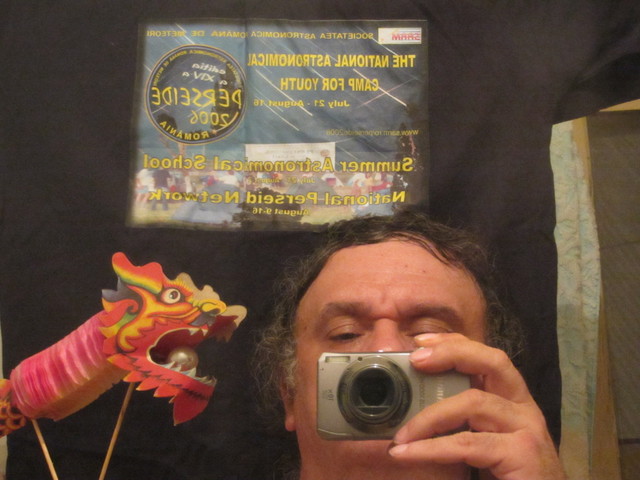 *
© 2012 SARM
(Romanian Society for Meteors and Astronomy)