VISITING THE BULGARIAN PEARL
OF THE BLACK SEA
Text and photos Andrei Dorian Gheorghe
Design Florin Alexandru Stancu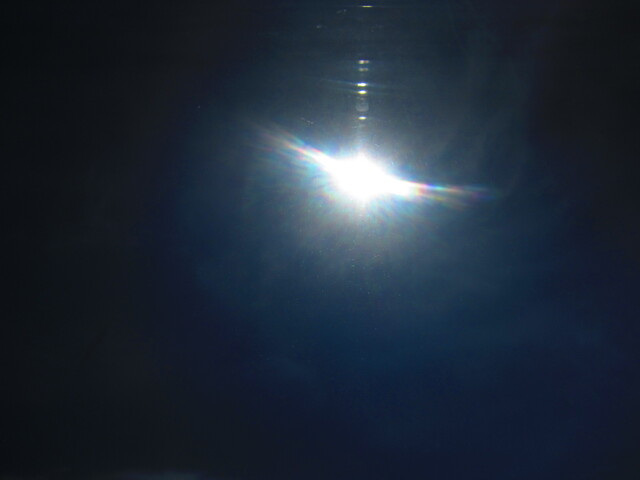 Why did I choose to begin this project with
the Sun near the Black Sea in Bulgaria in 2016-05-22?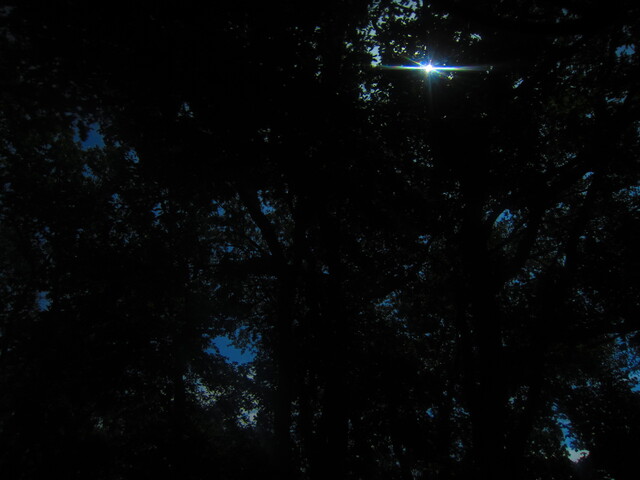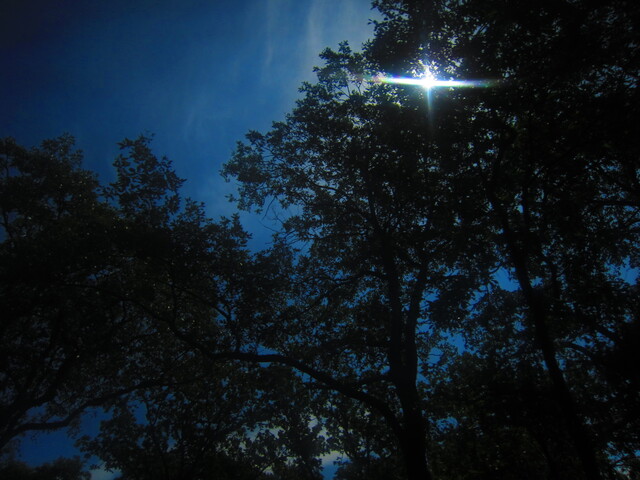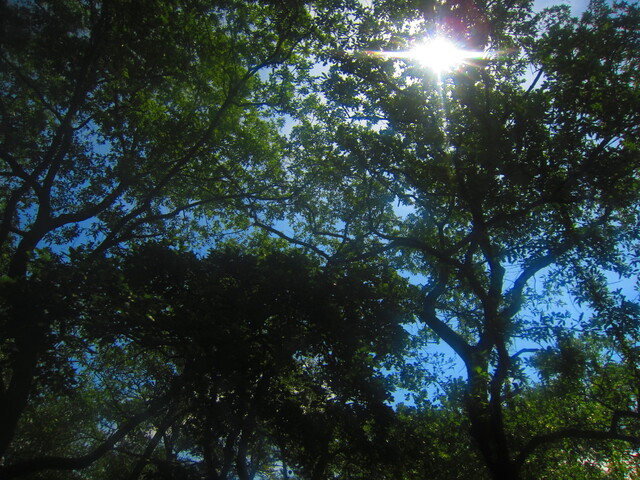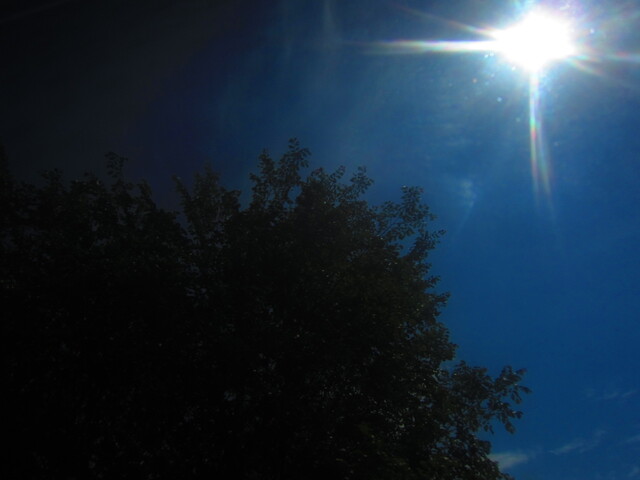 Because during that day I went
from Varna ("Capital City of the Bulgarian coast")
to Sunny Beach (the largest Bulgarian sea resort,
which was begun by their communist regime in 1958).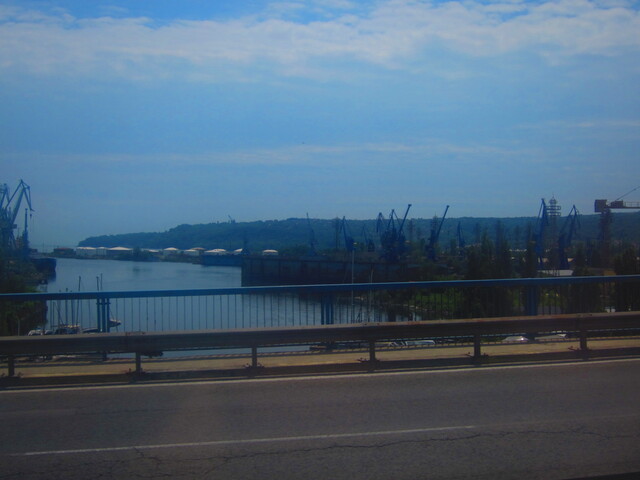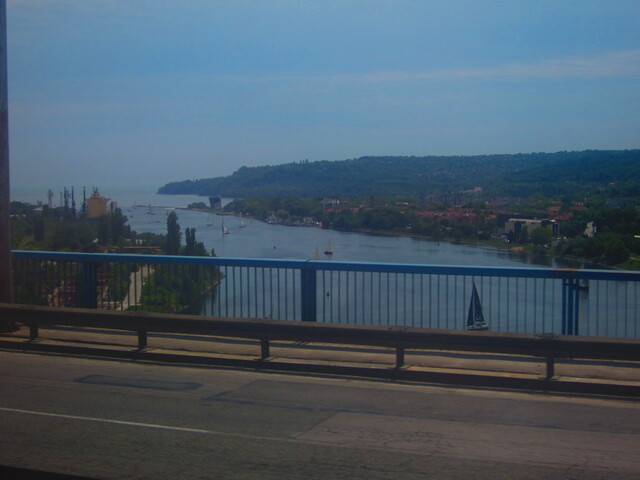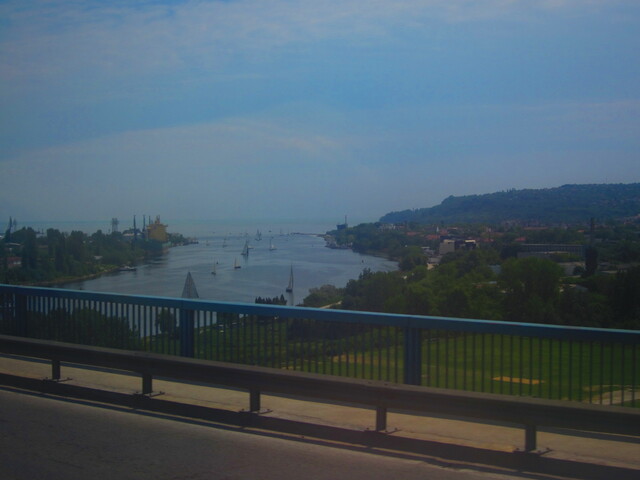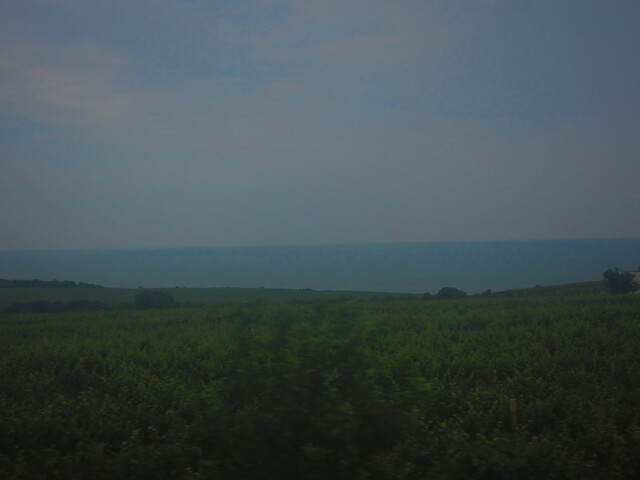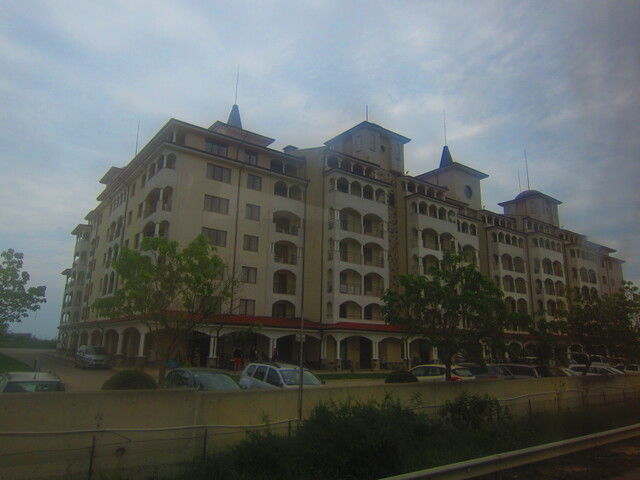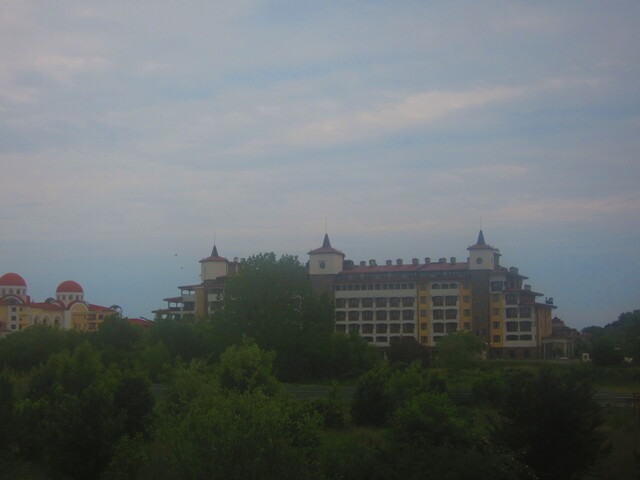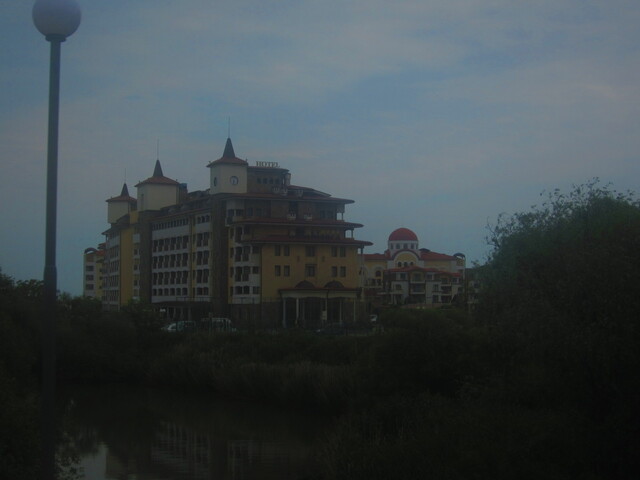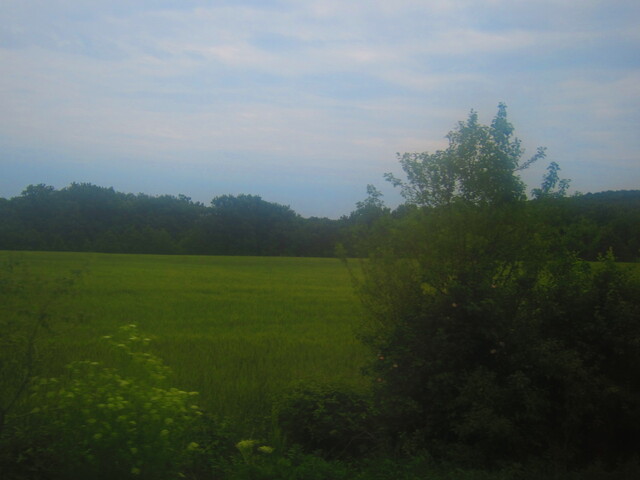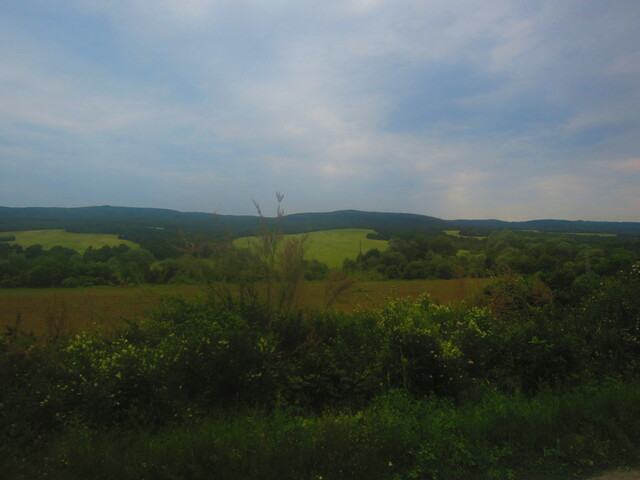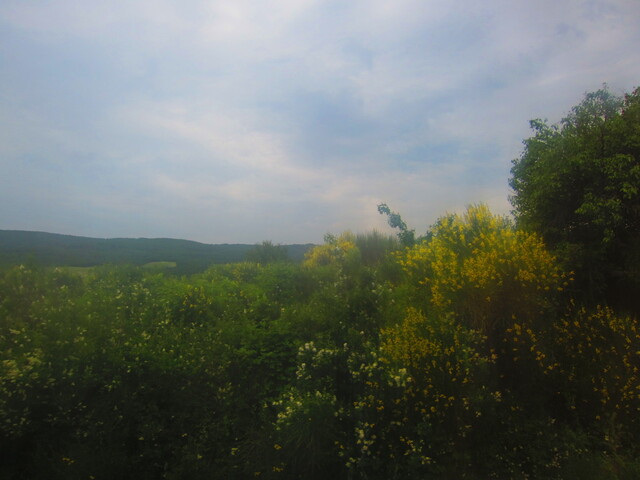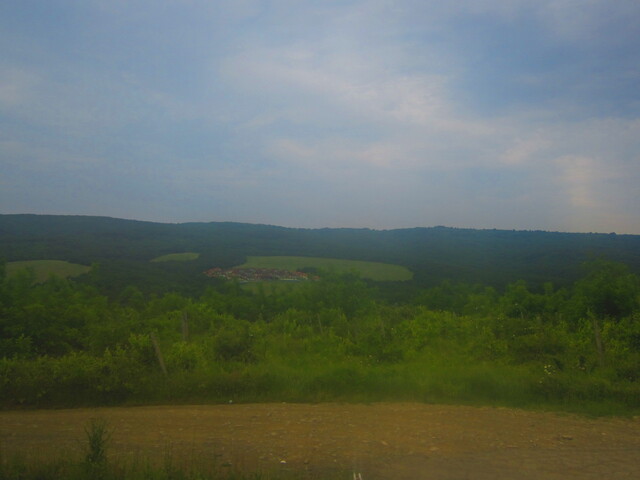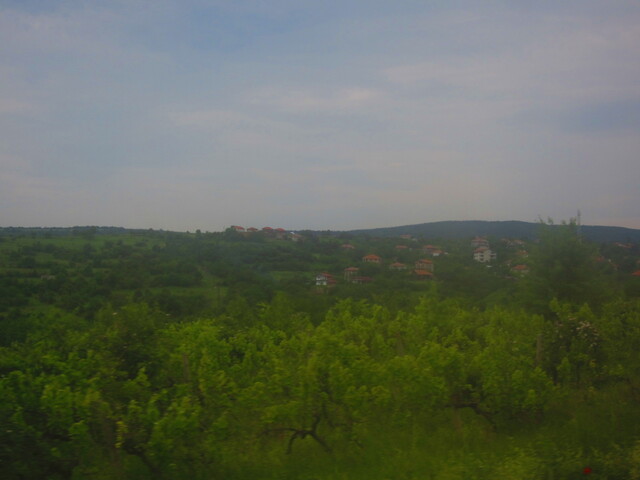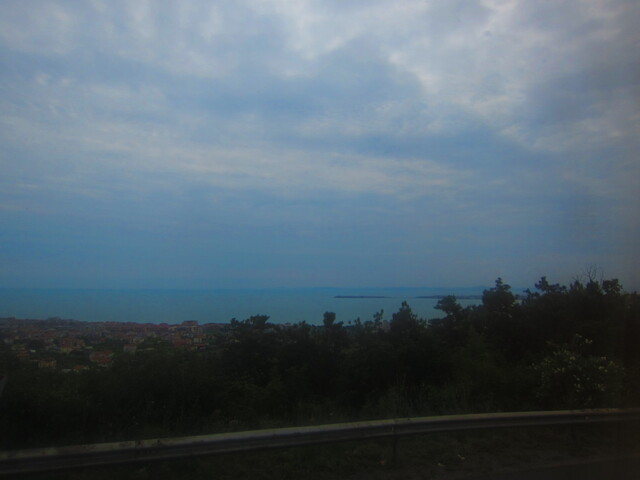 In fact, I would say that Sunny Beach
has become just the modern gate of an extraordinary peninsula.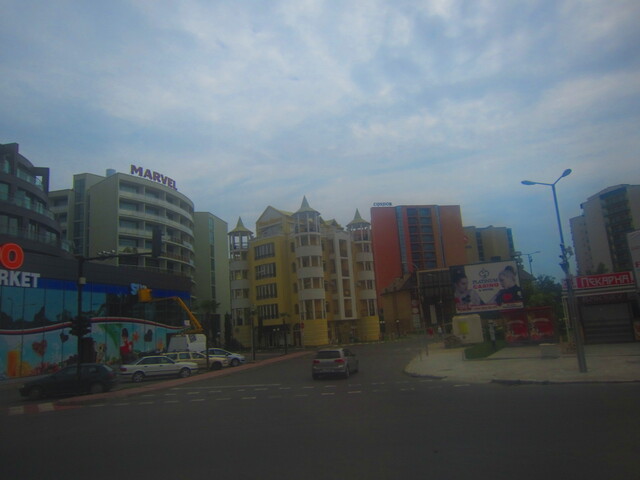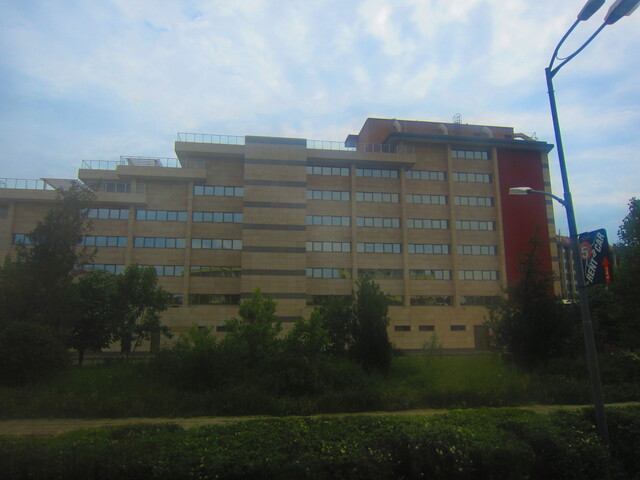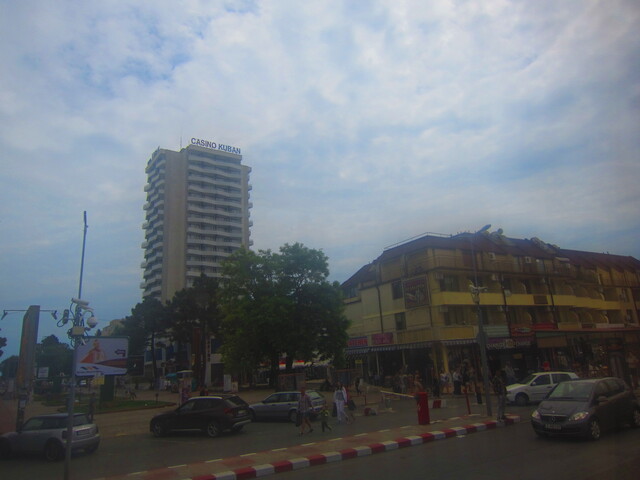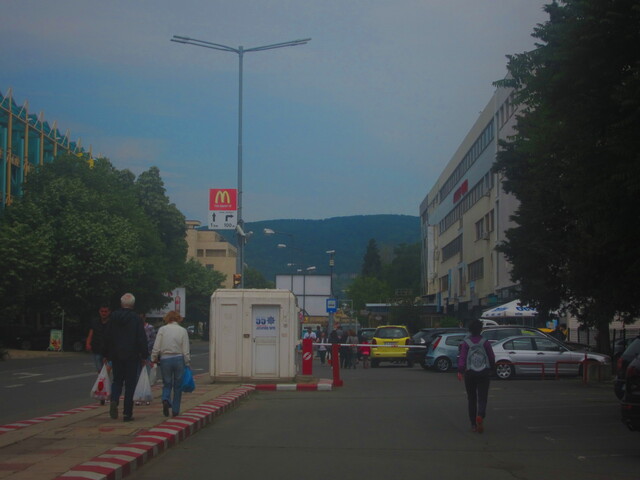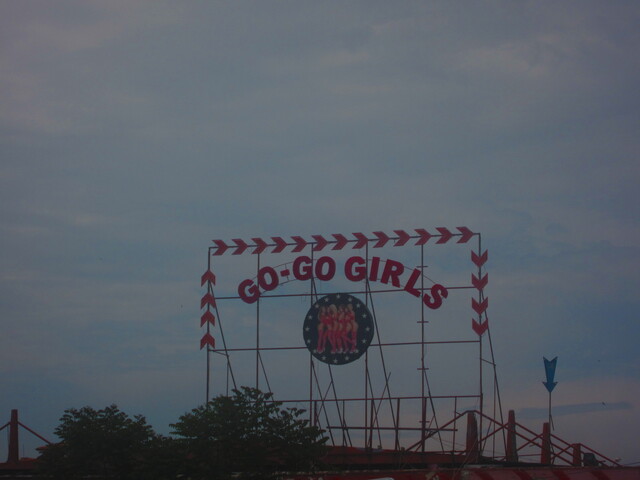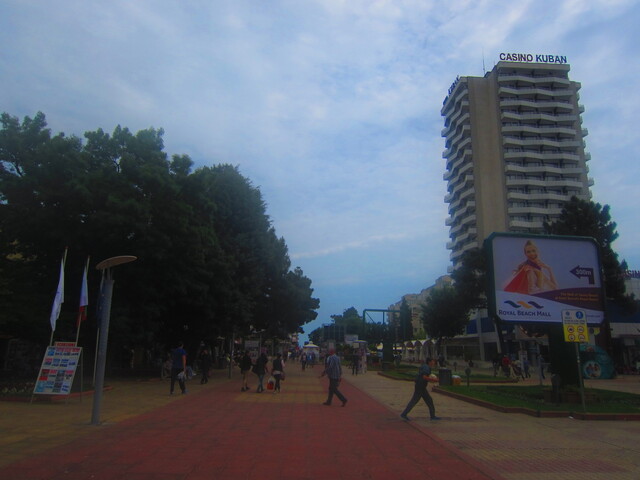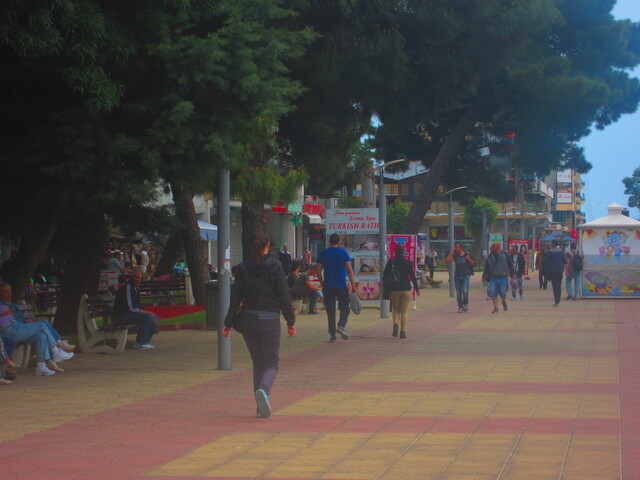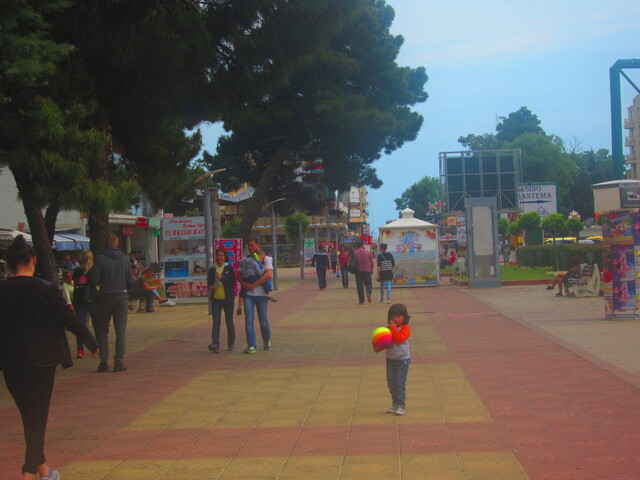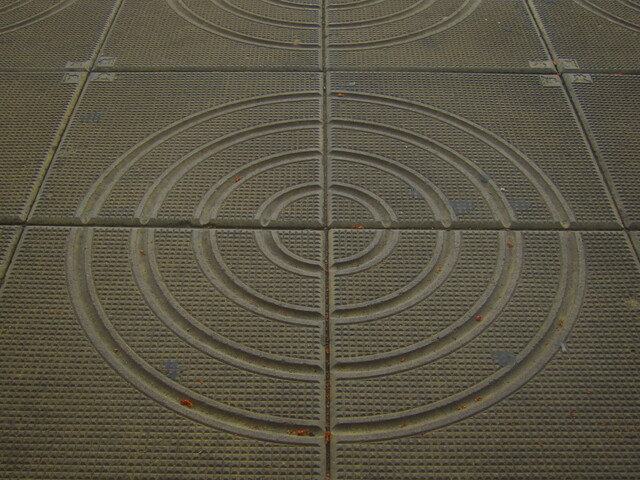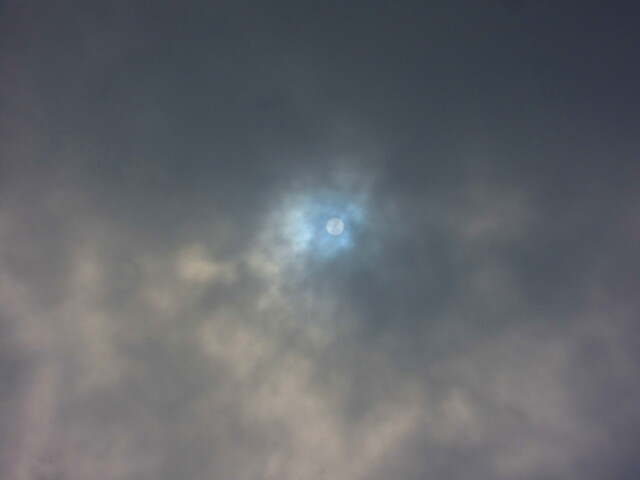 Initially. Nessebar (now a space of 900 m / 350 m)
was a Thracian settlement named Messambria.
Then the Greek colonists made here a colony in the 7th century BC,
part of Pentapolis (an union of 5 cities at the Black Sea).
The Geto-Dacian King Burebista included Messambria in his empire
(practically, a Thracian-Dacian union containing
current Romania and the Republic of Moldova,
plus parts of Slovakia, Hungary, Serbia, Bulgaria and Ukraine)
in the 1st century BC.
Then a Roman period followed,
continued by disputes between
the Byzantine Empire and the Bulgarian Empires,
until the Ottoman conquest in the 14th century,
which provoked a decline of the city.
Even so,
the Thracian-Greek-Roman-Byzantine-Bulgarian ruins of the old fortress
are fascinating,
their best friends seeming to be the local seagulls…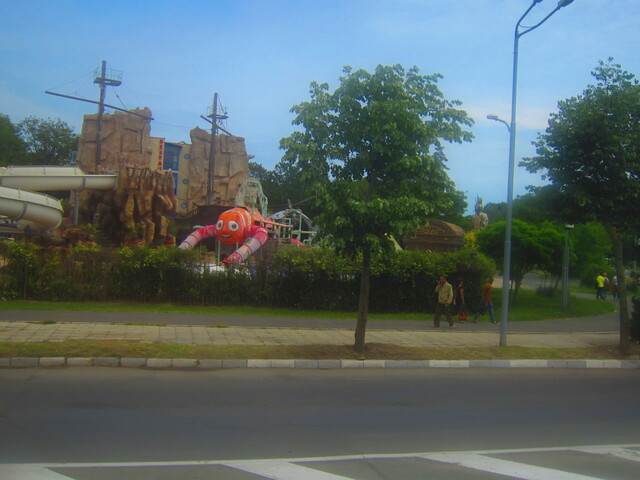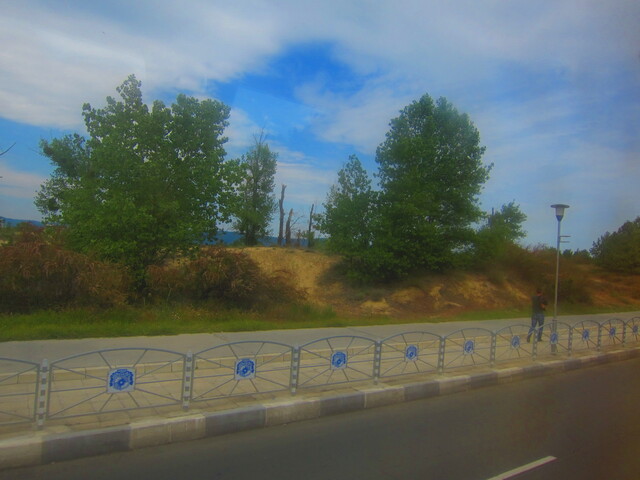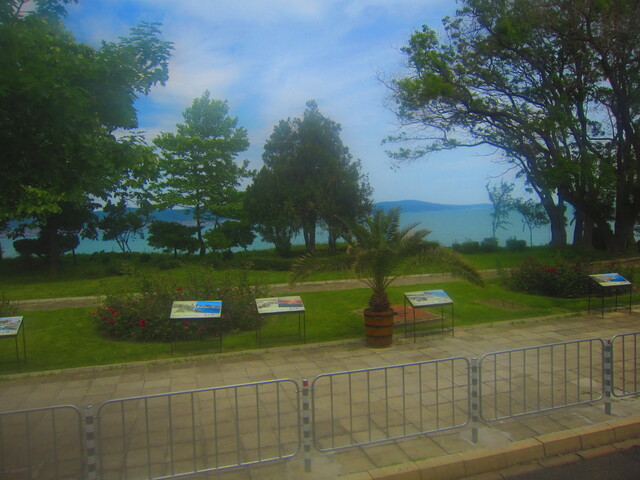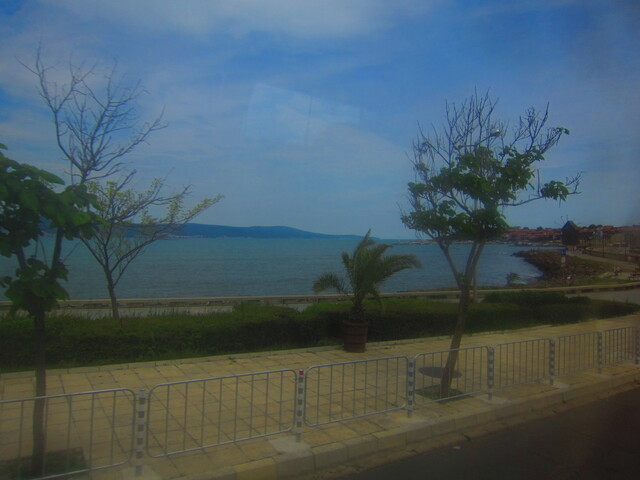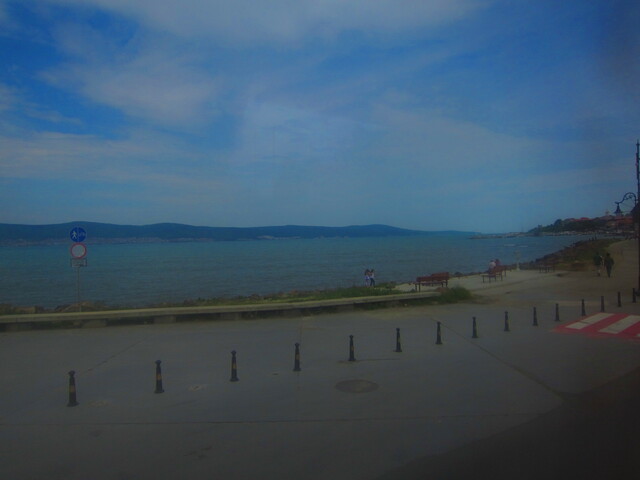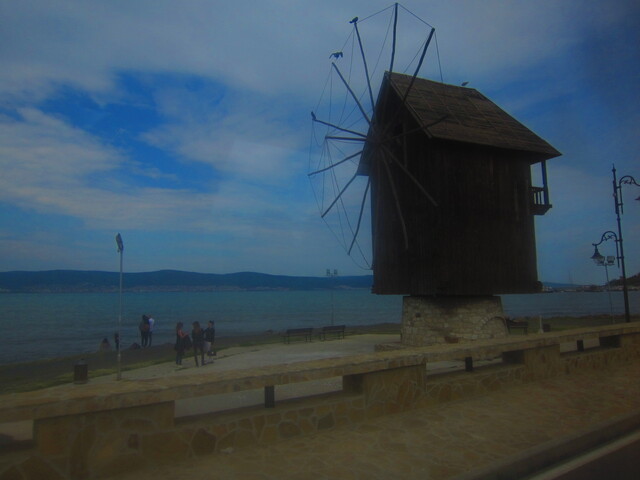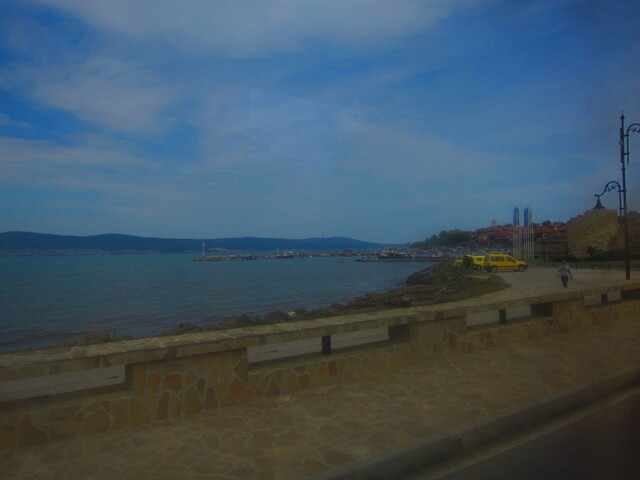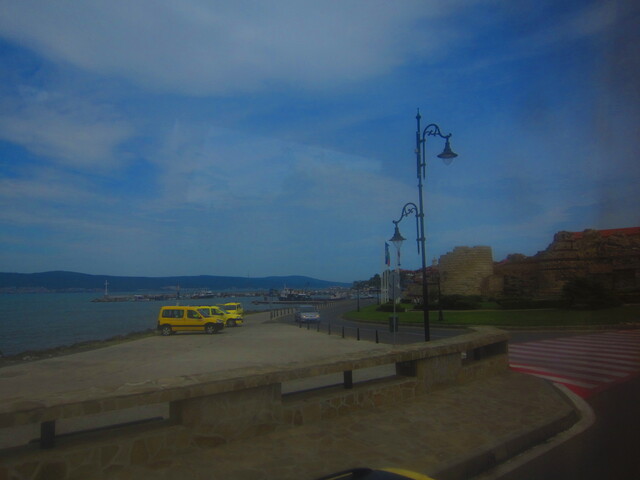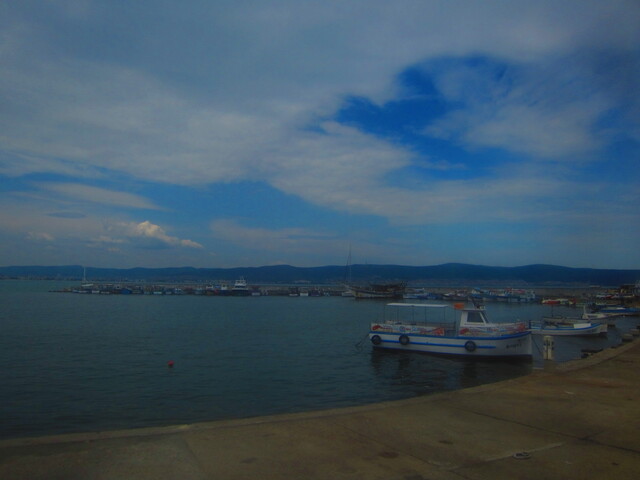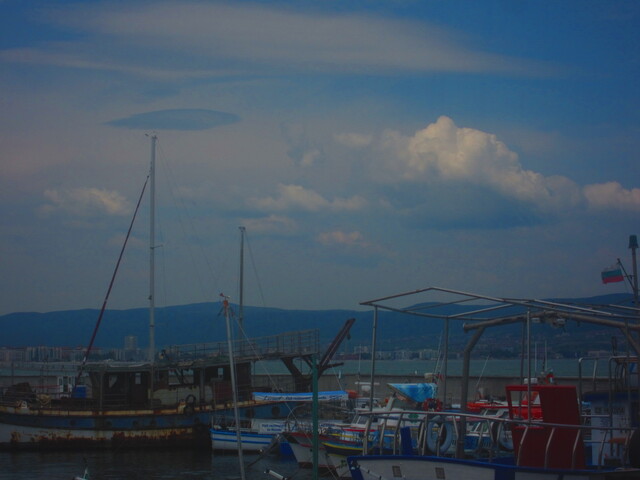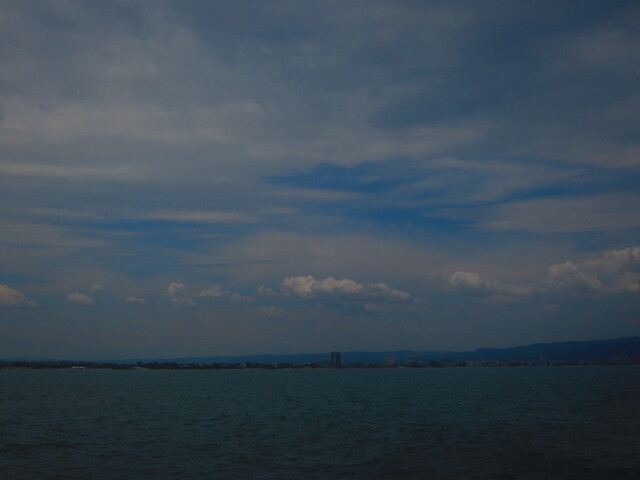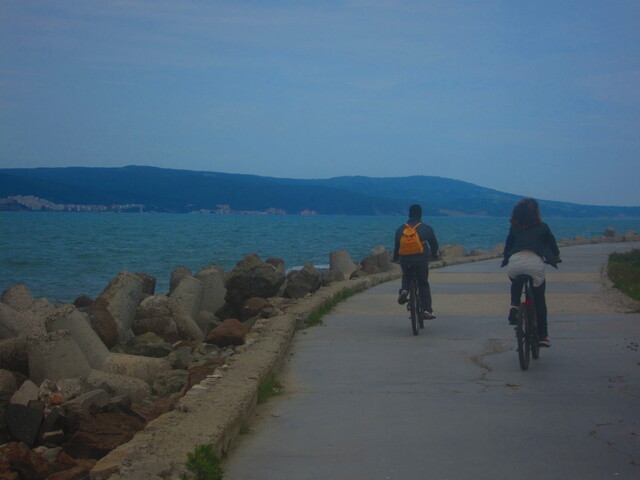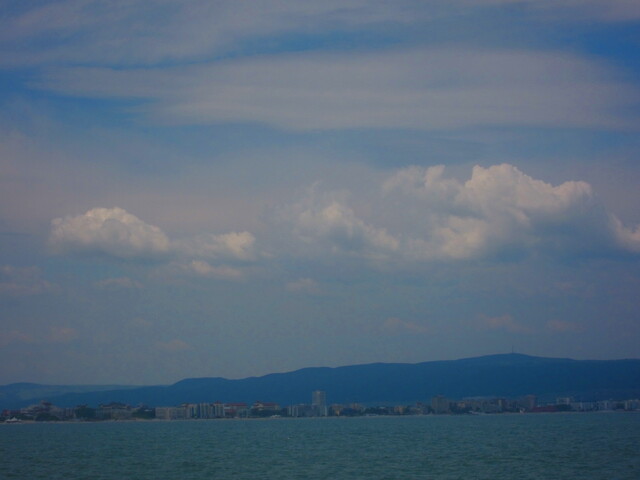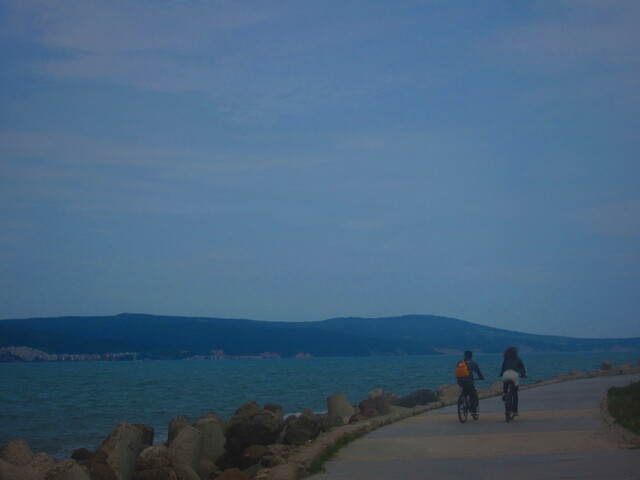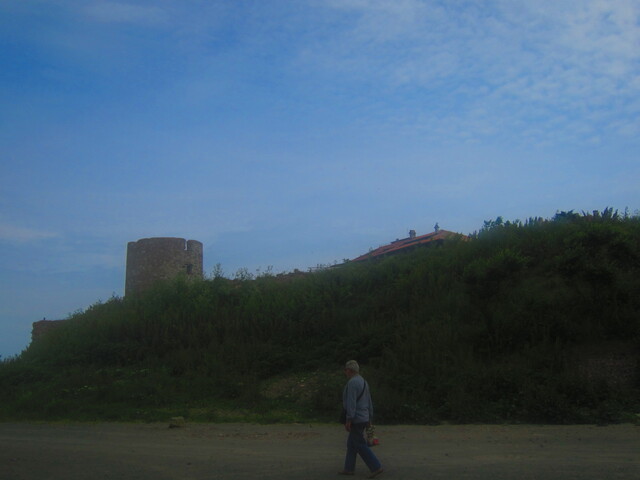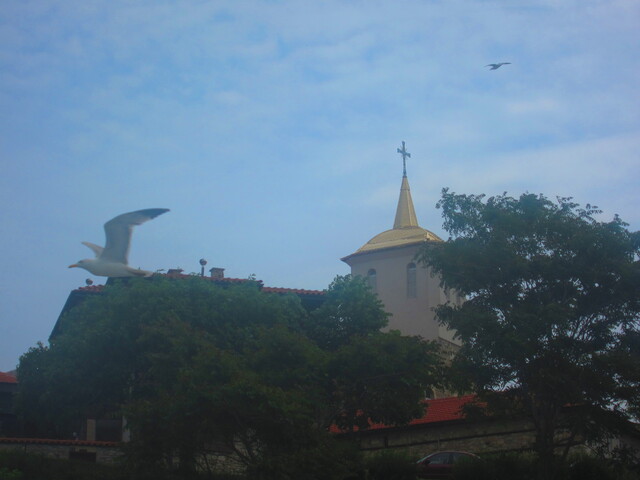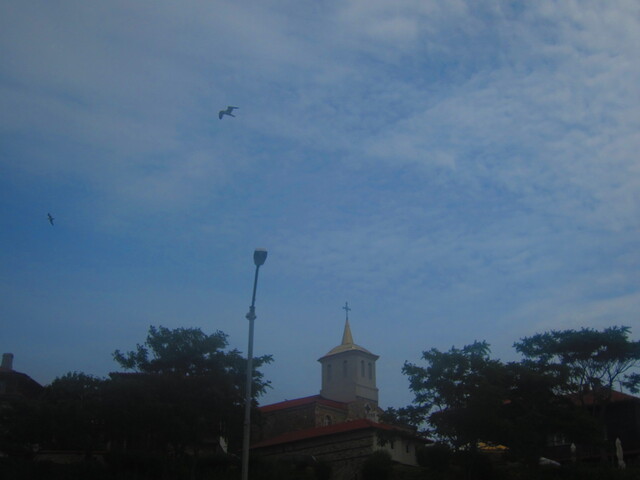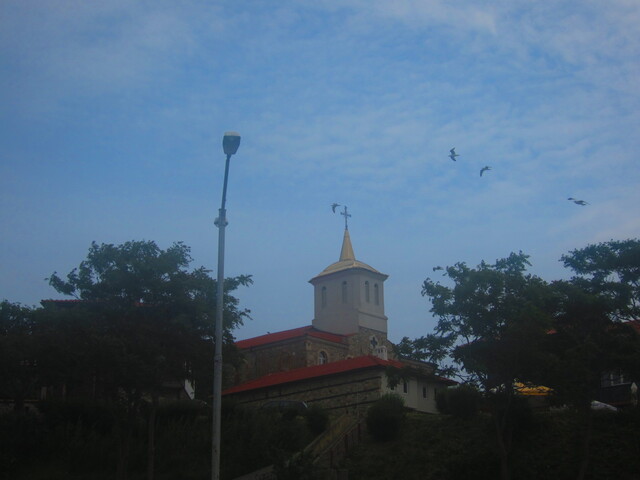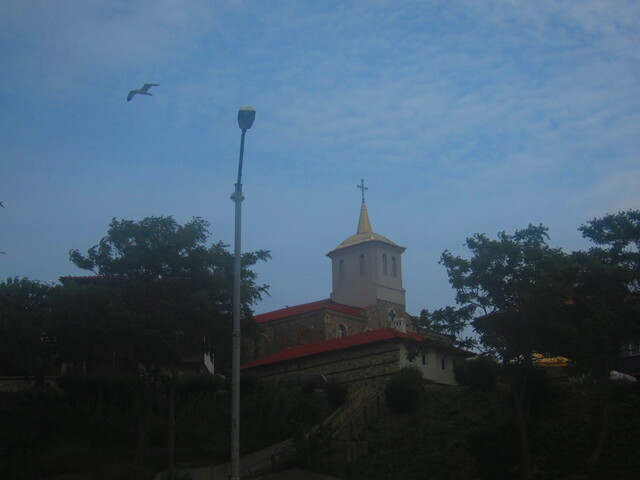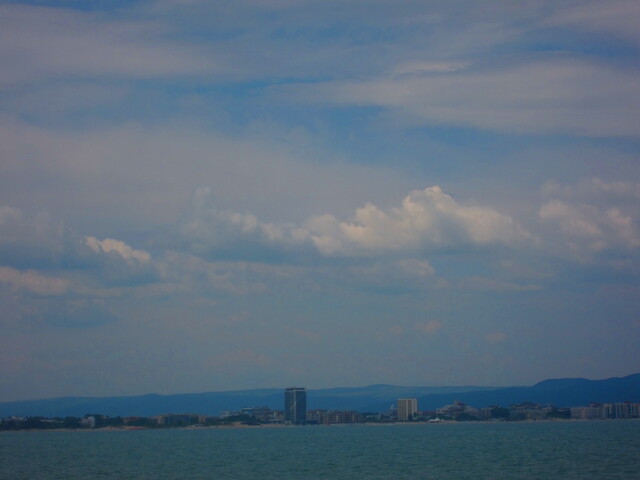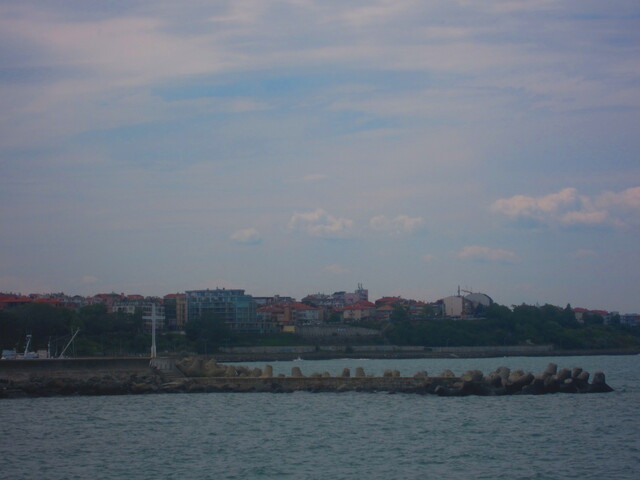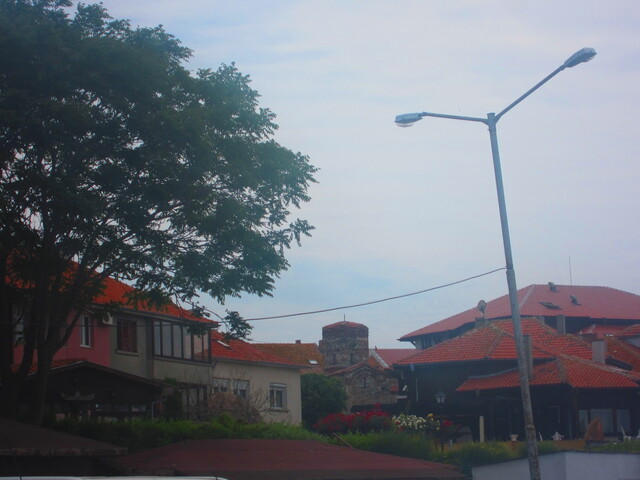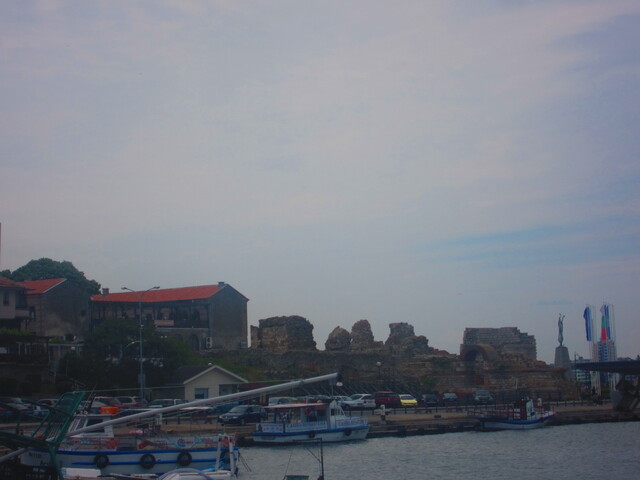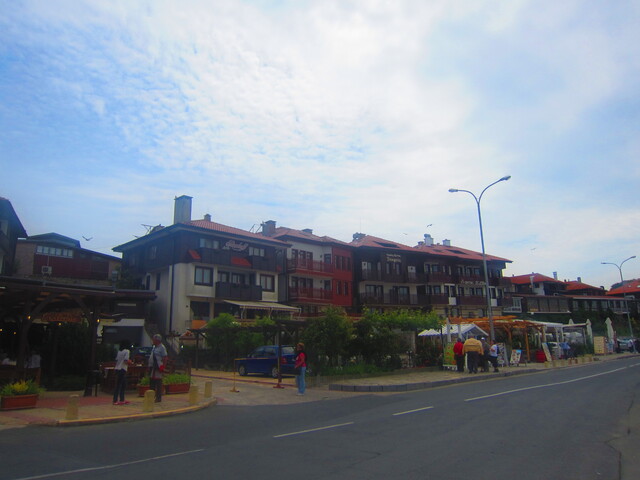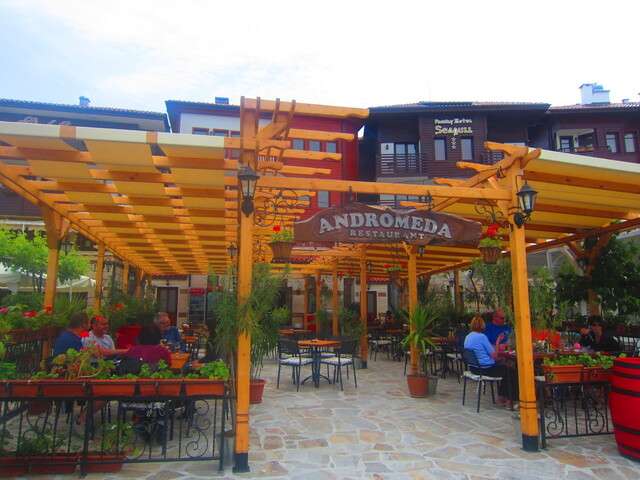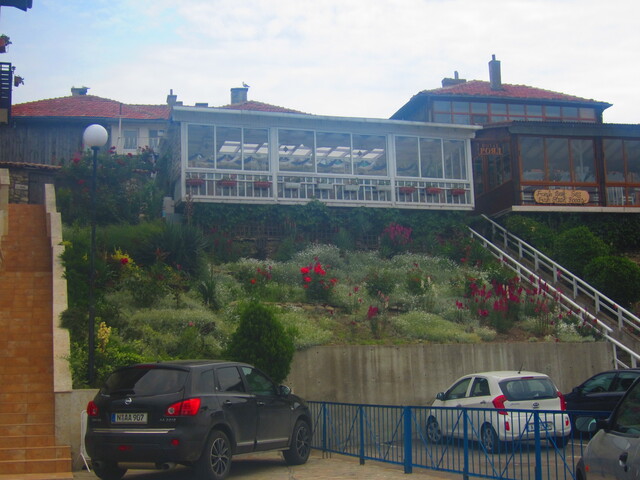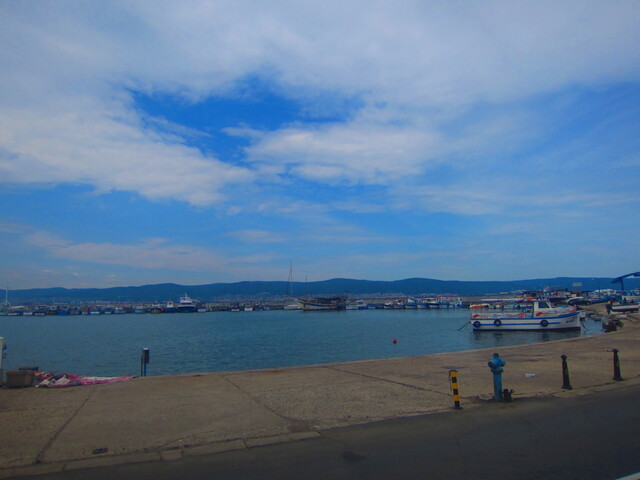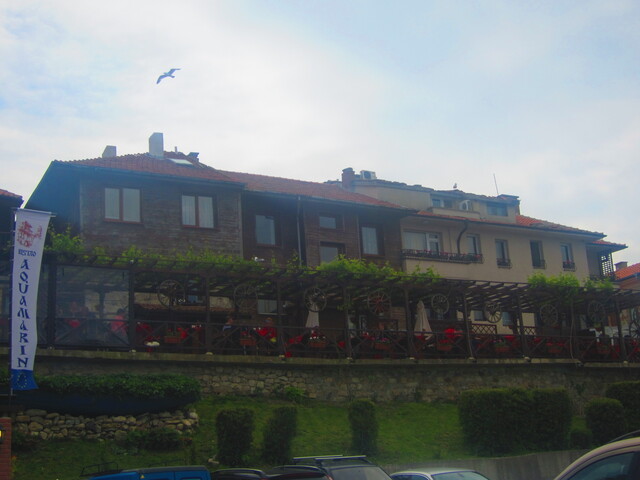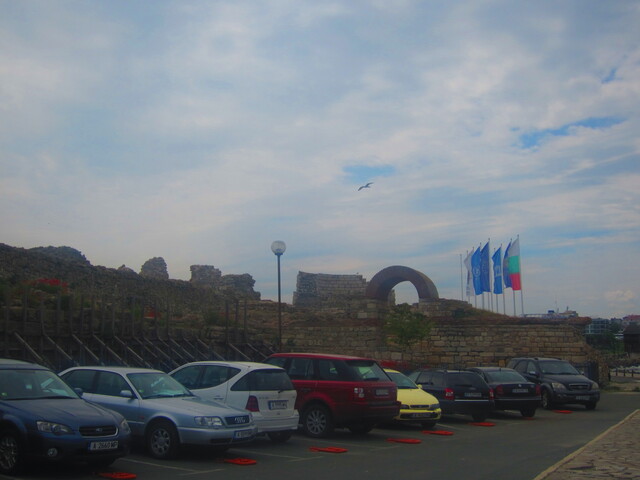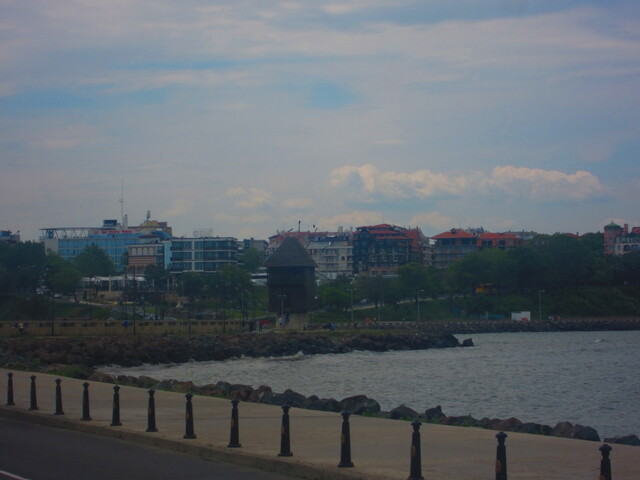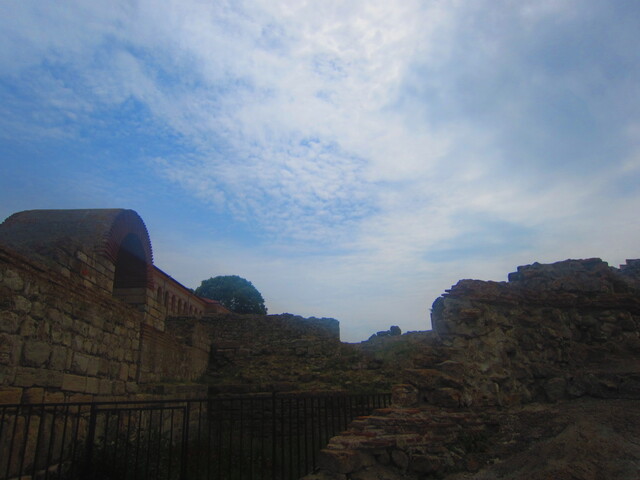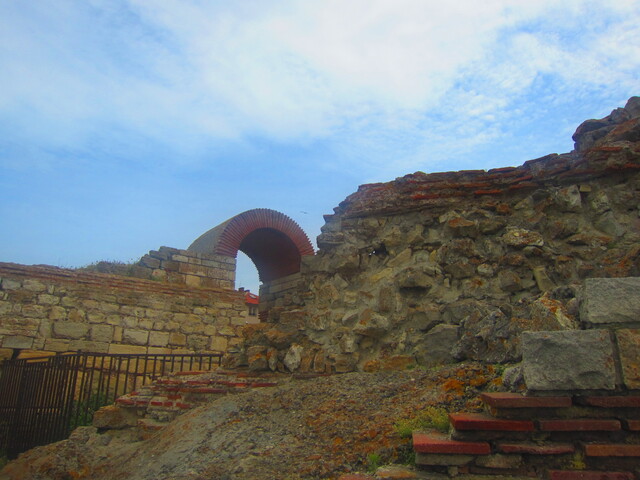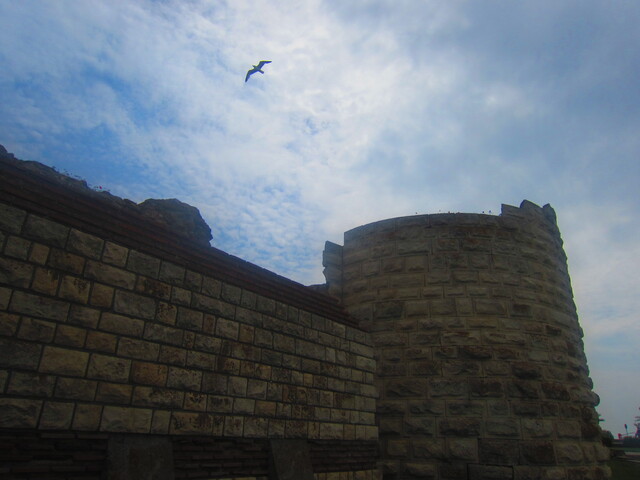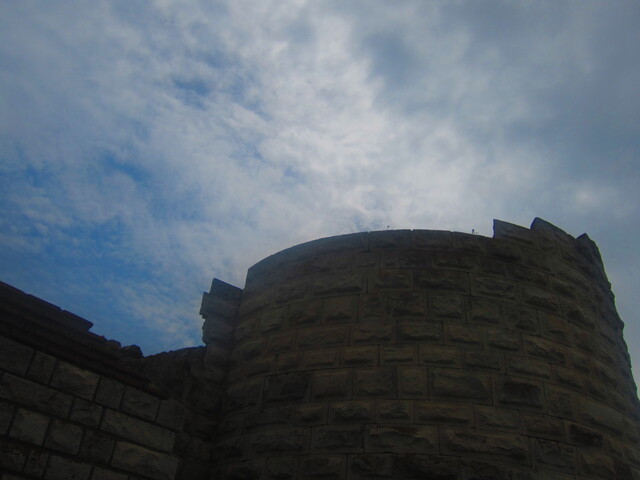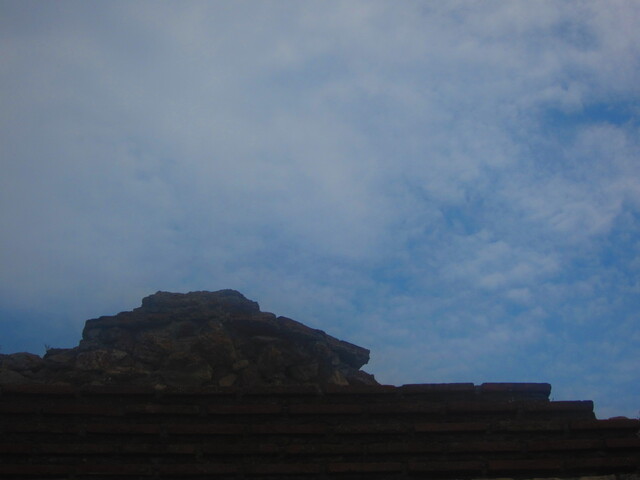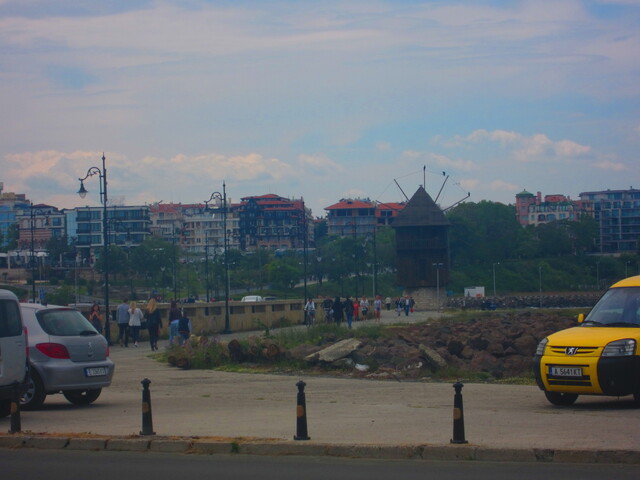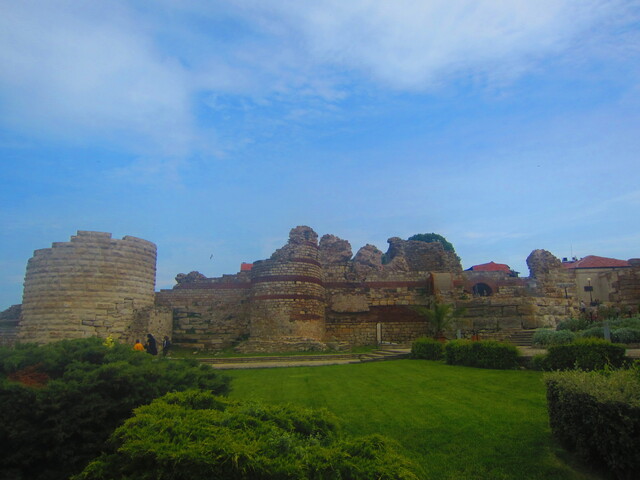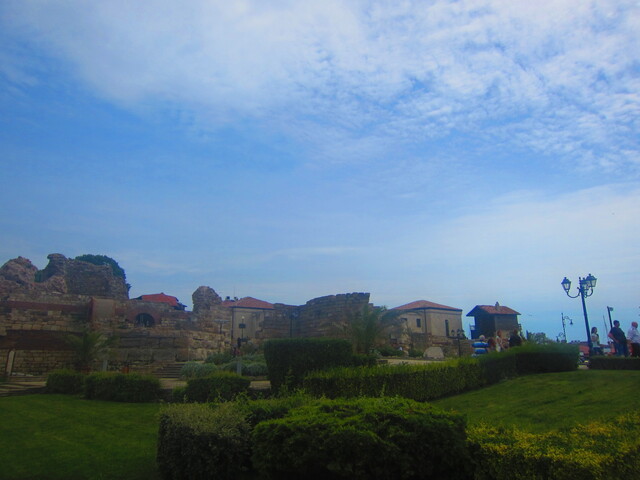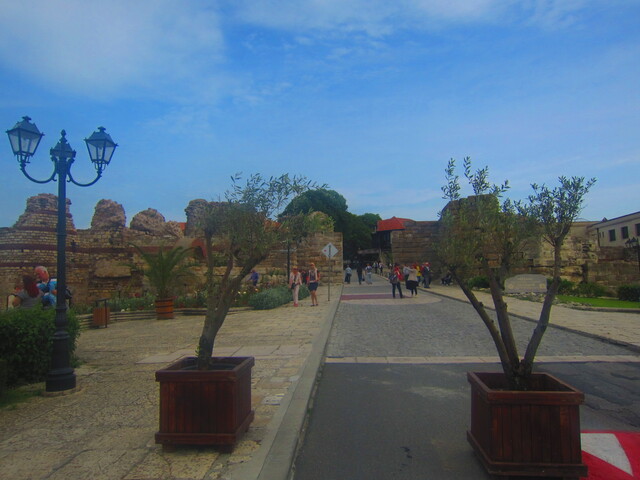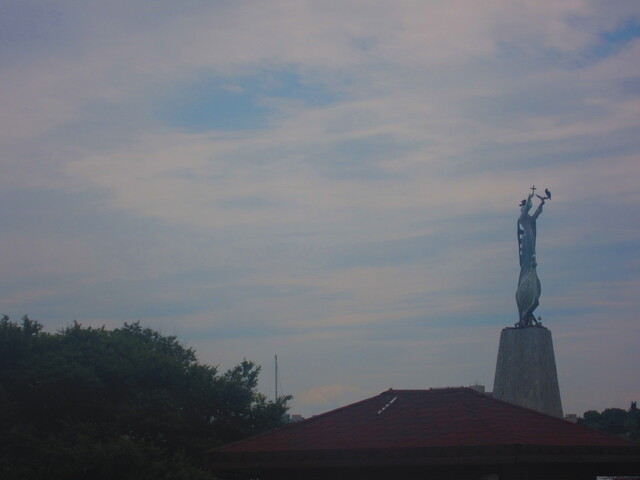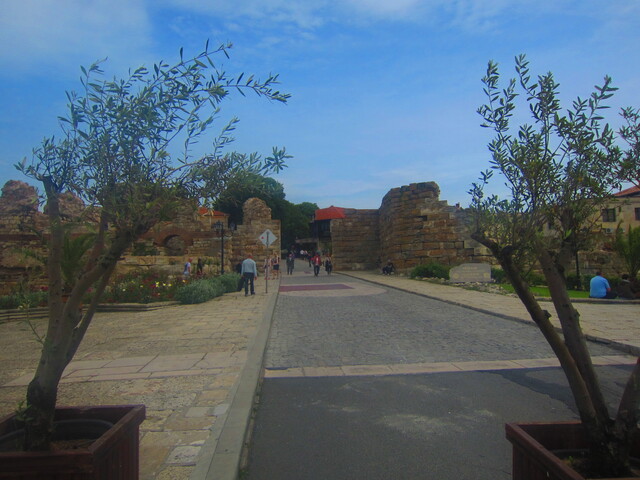 Inside the fortress,
Nessebar is comparable to those places in Eastern Christianity
with an incredible density of churches,
such as Mount Athos and Meteora's Rocks in Greece,
Ohrid in North Macedonia, Ovcar-Kablar in Serbia,
Paciarska Lavra in Ukraine, Kremlin in Russia
and Central Bucharest in Romania.
Thus, Nessebar had 40 churches
made in between the 4th century and the 19th century,
from which, unfortunately,
only the ruins of 15 of them have resisted until today.
Obviously, I could not see all the corners of Nessebar,
although I wanted…
In exchange,
I have remained with unforgettable memories,
beginning with the Christ Pantocrator Church (made in the 14th century).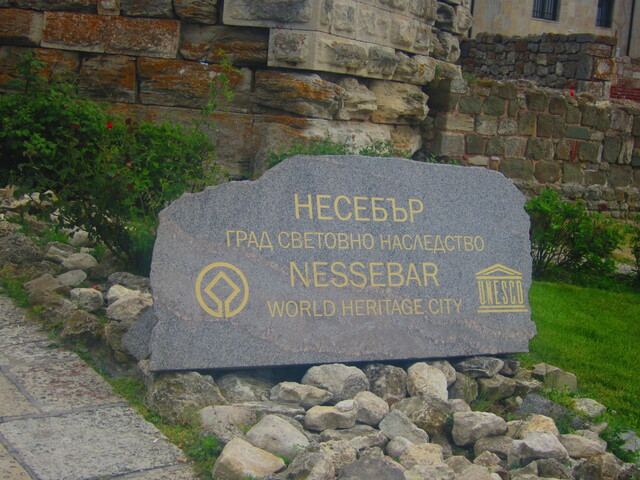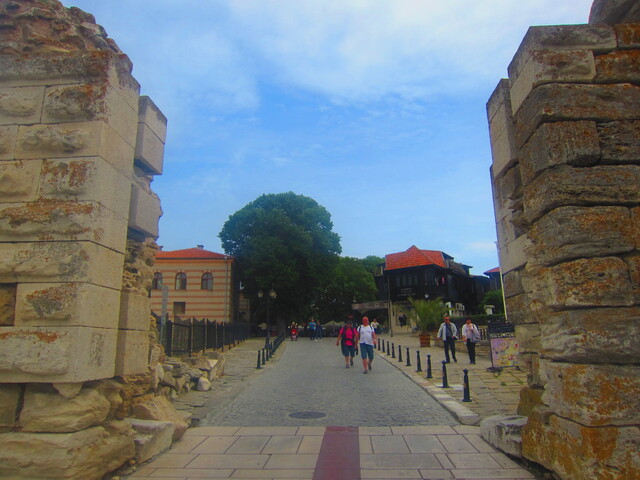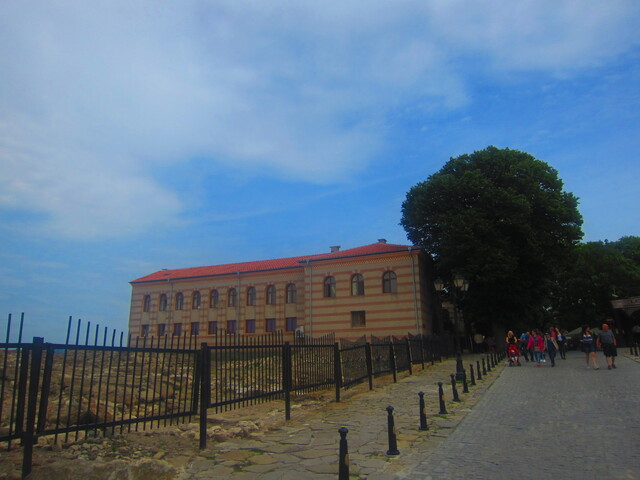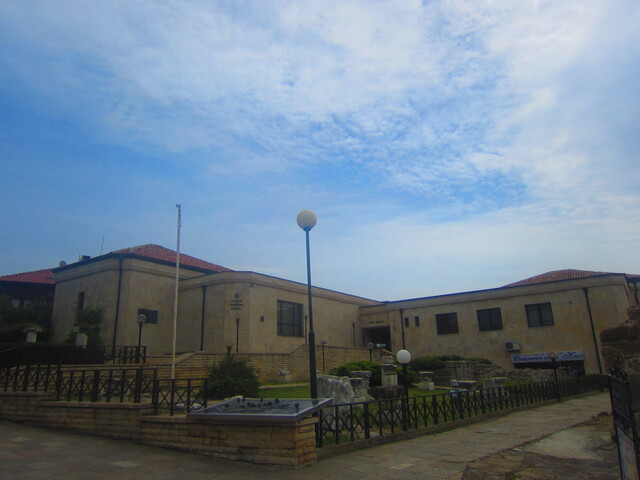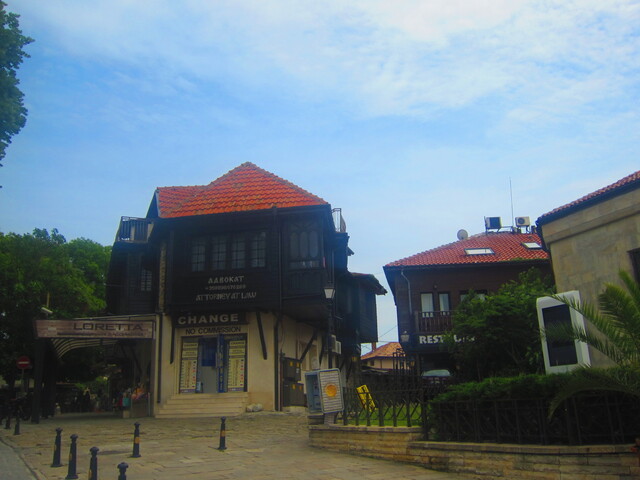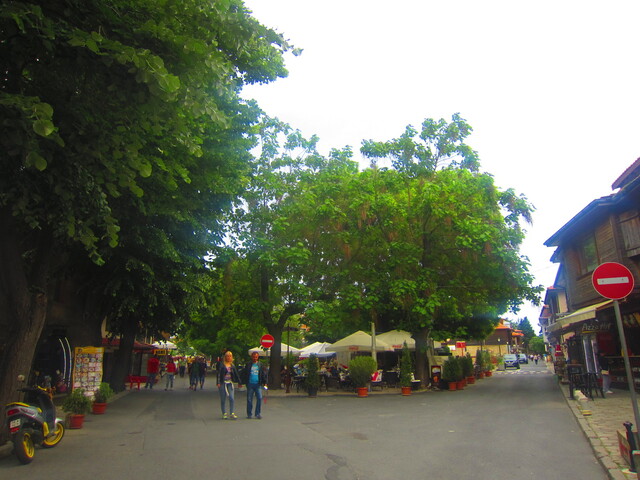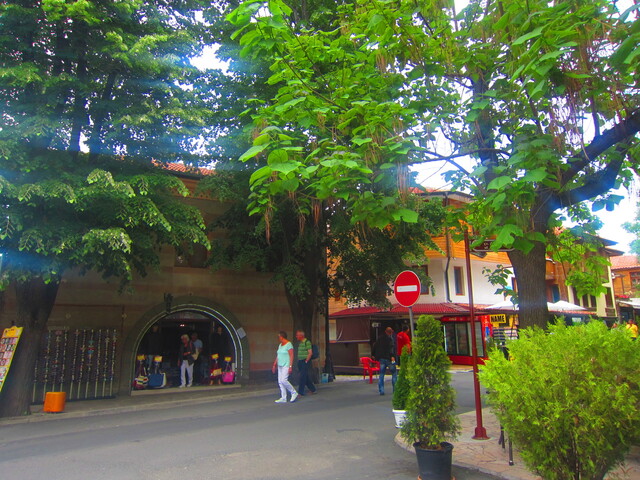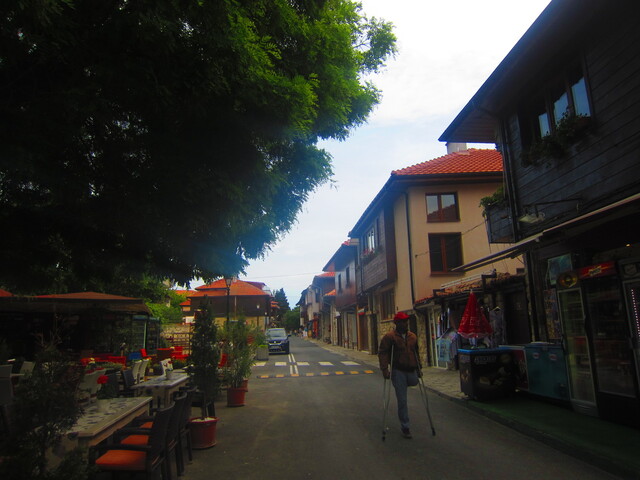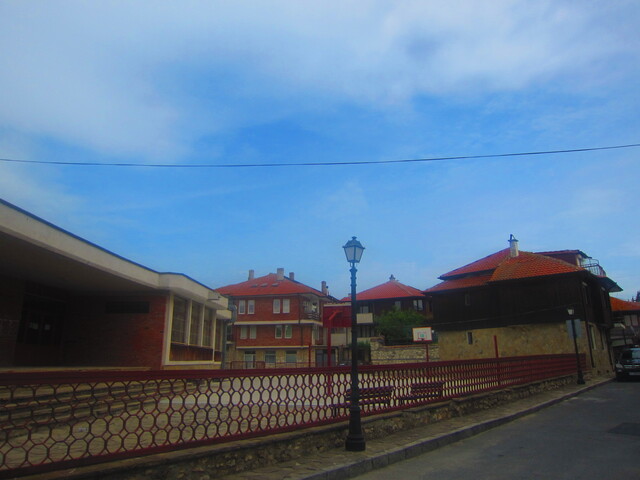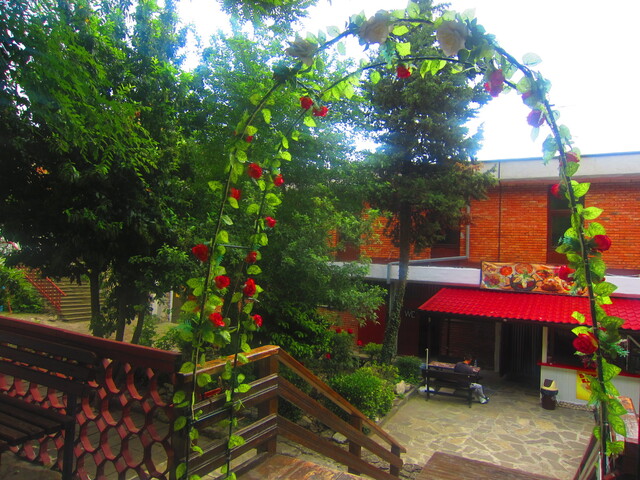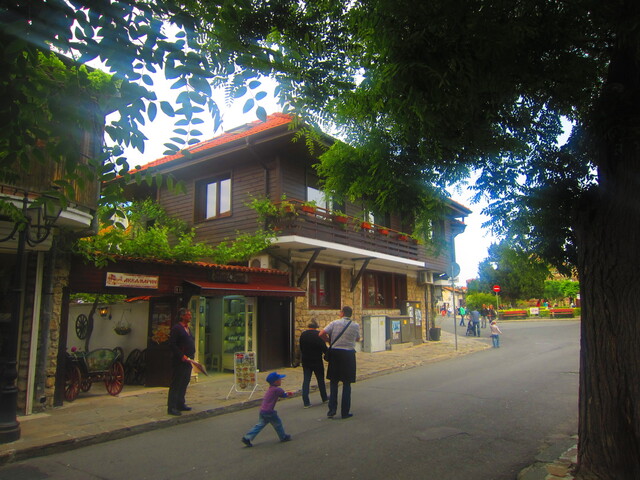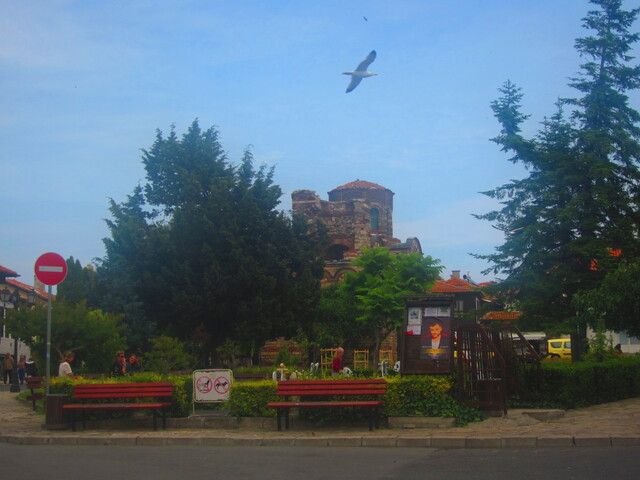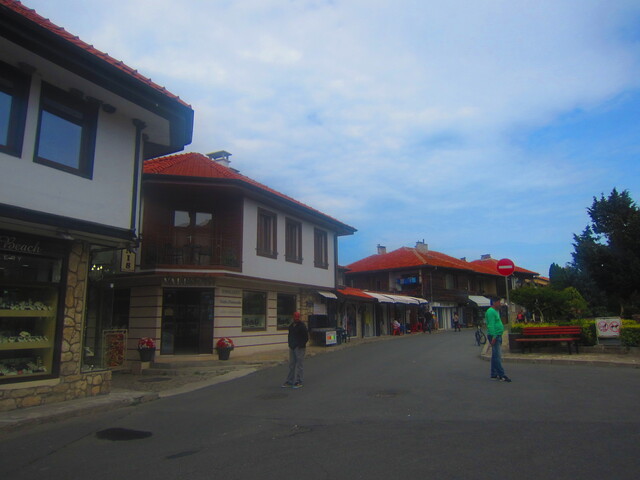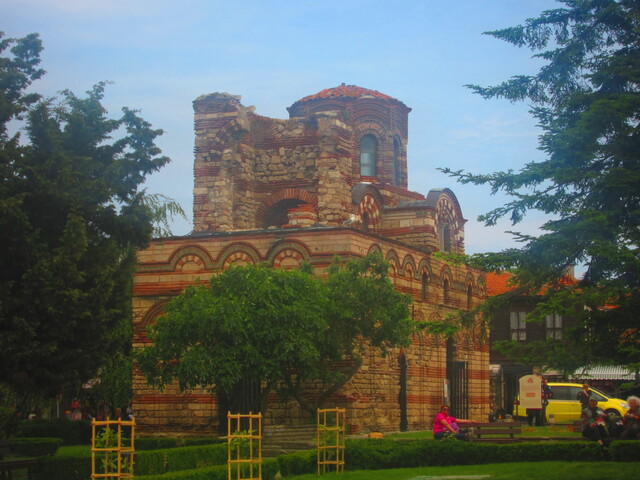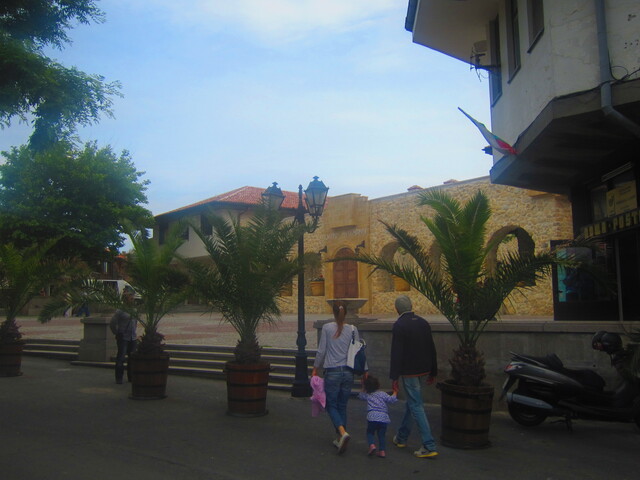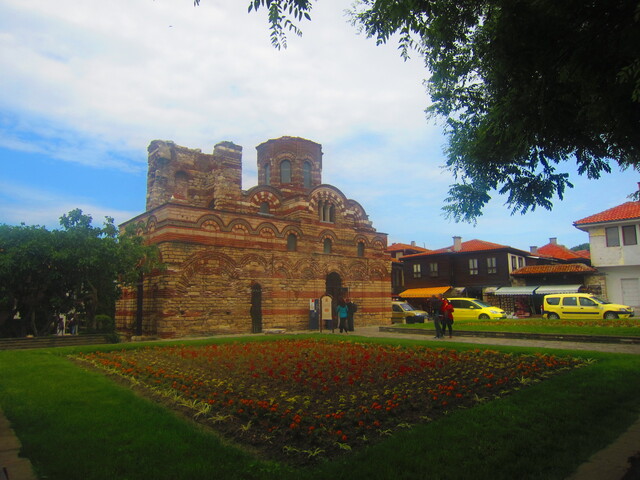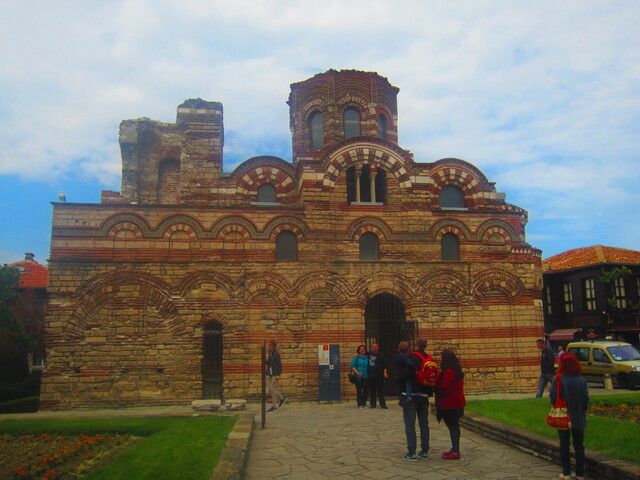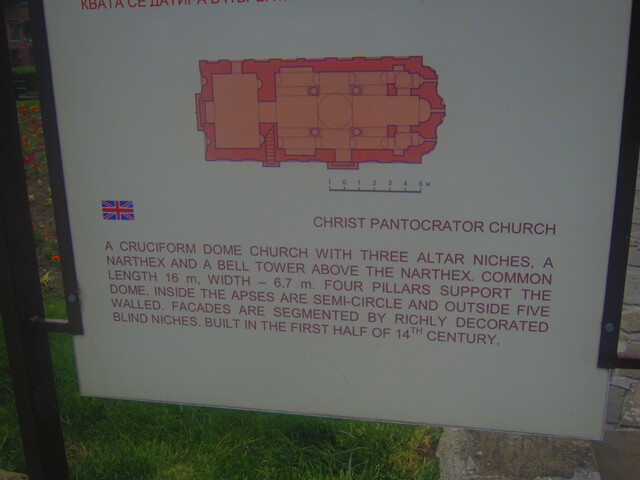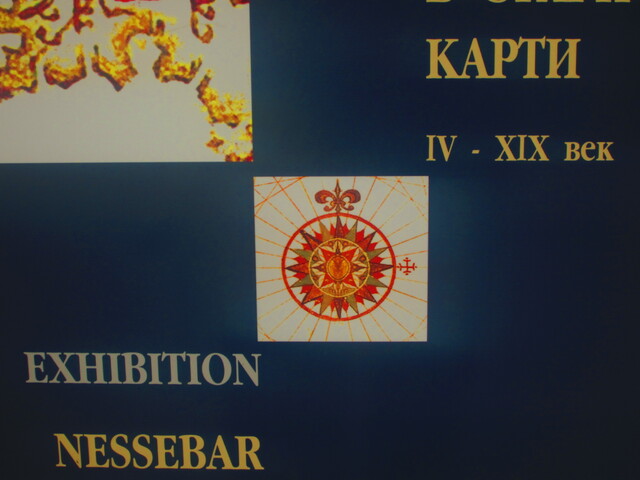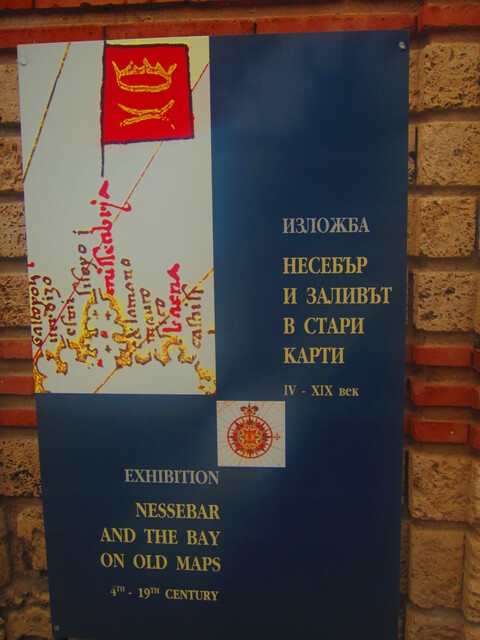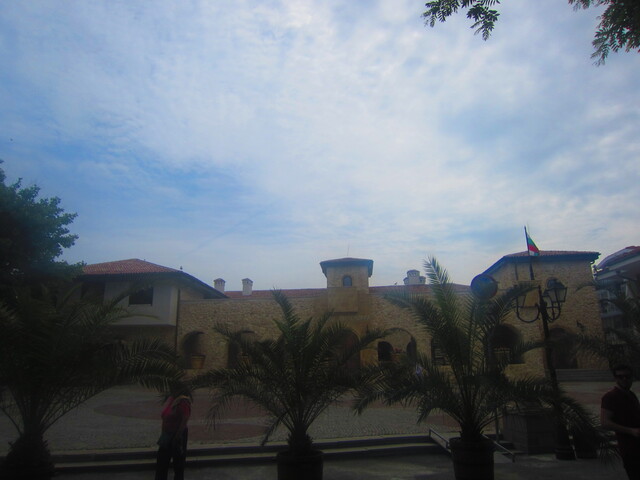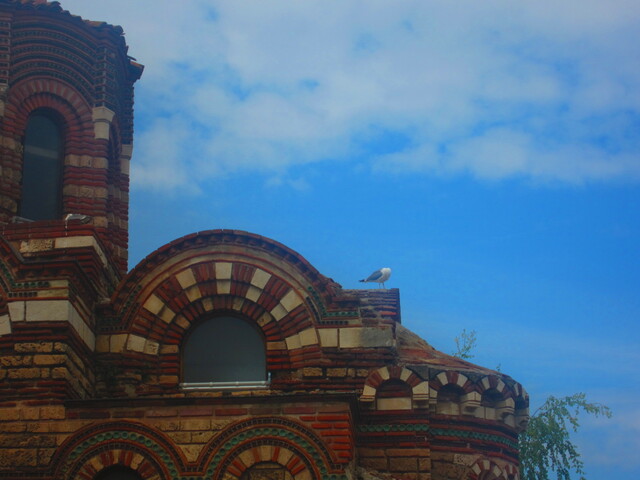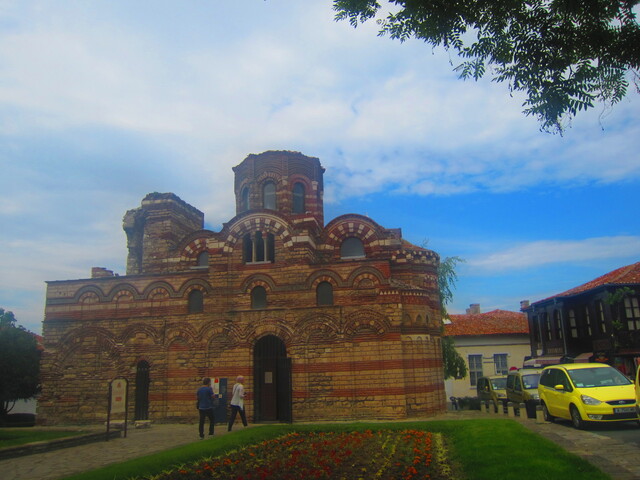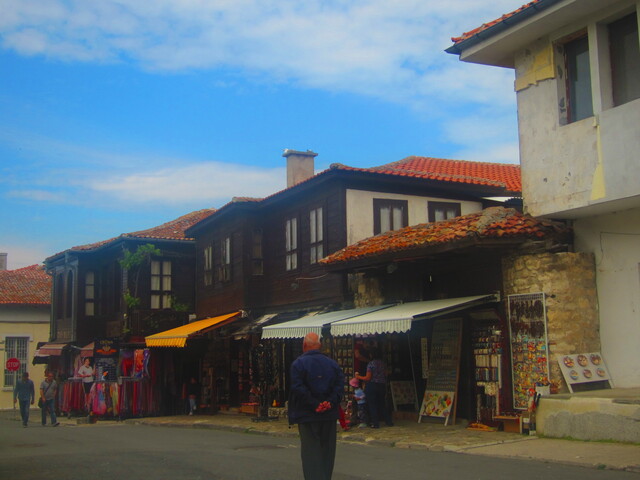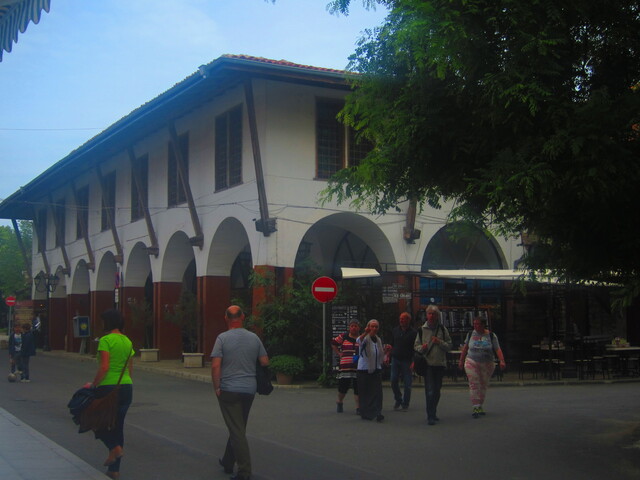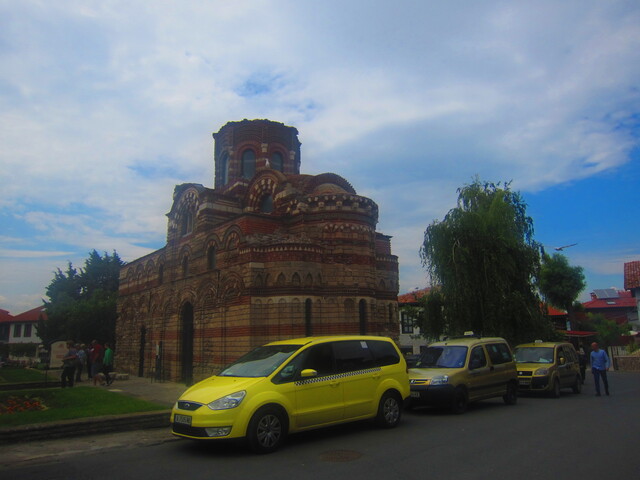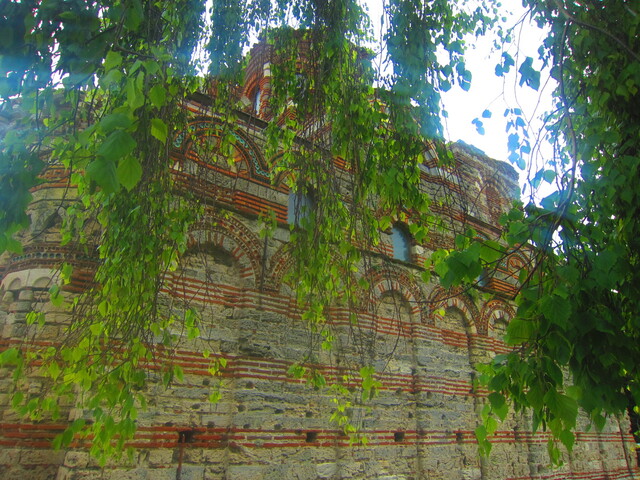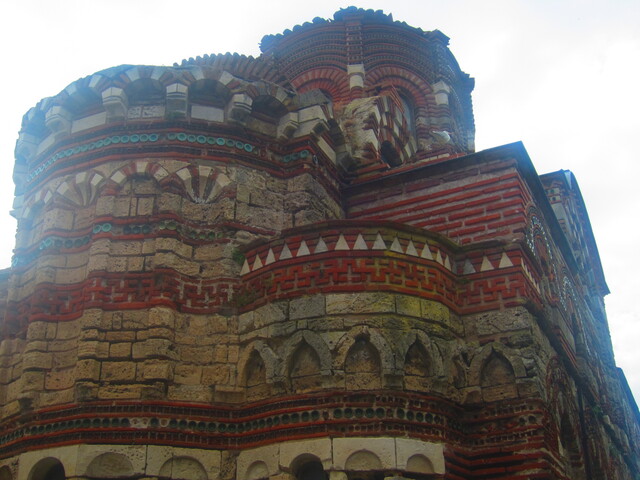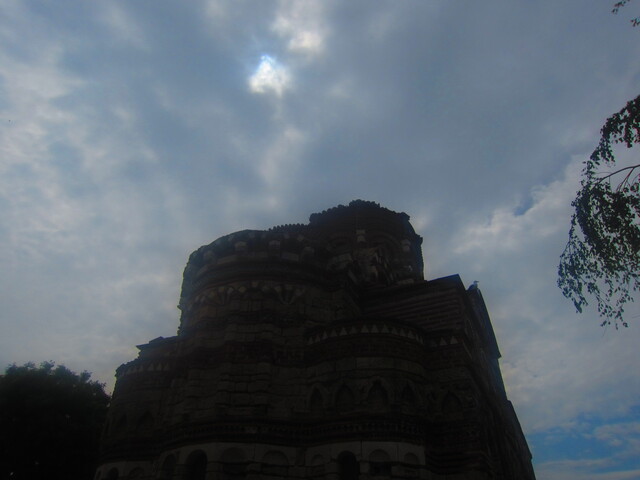 Then, walking among delicate buildings
and finding a solar halt at the Saint Sofia Church
(made in the 5th-6th centuries, the first metropolitanate over here).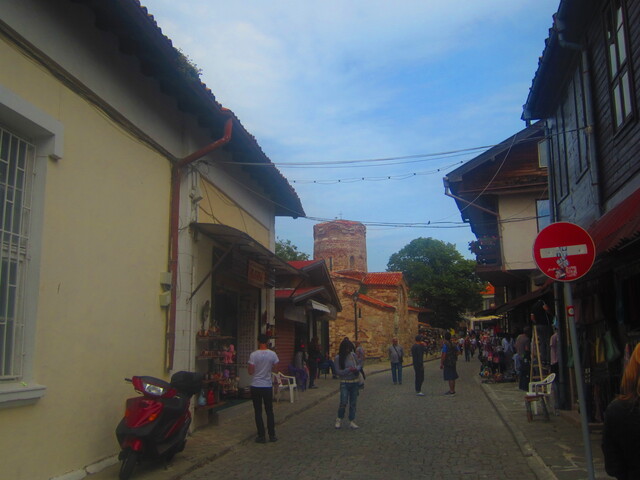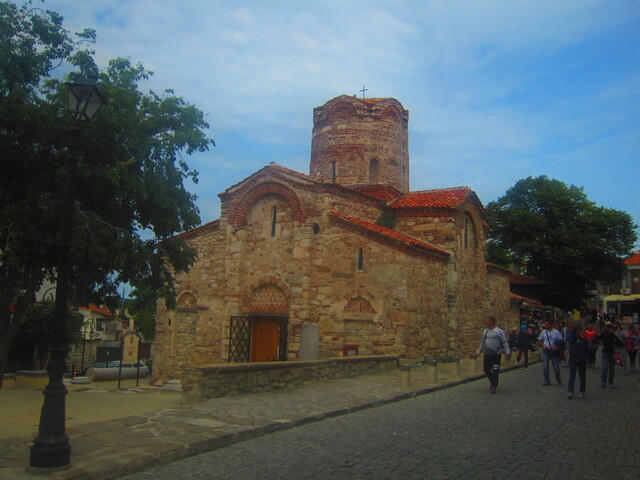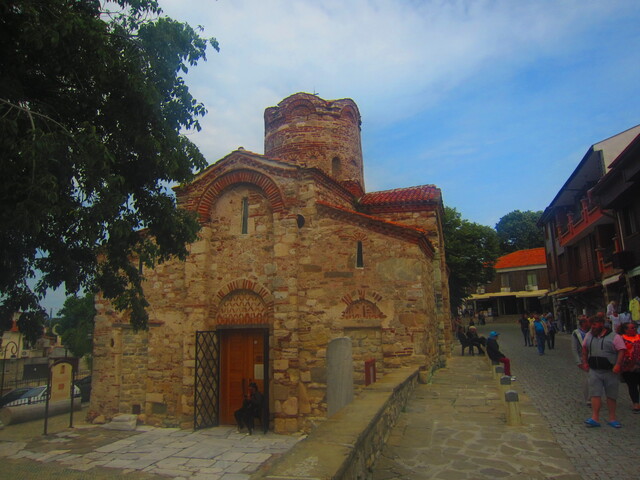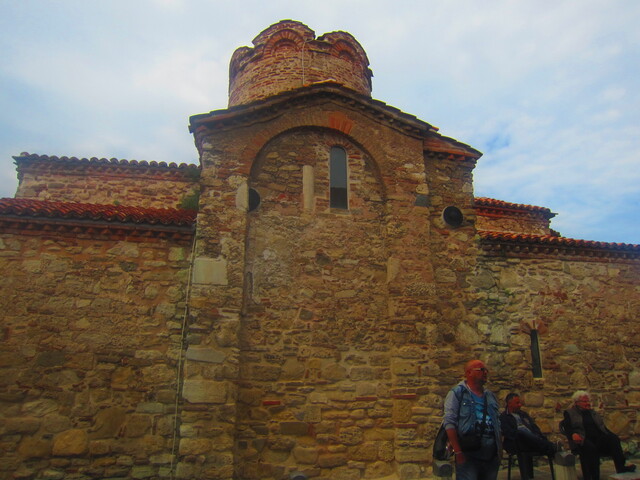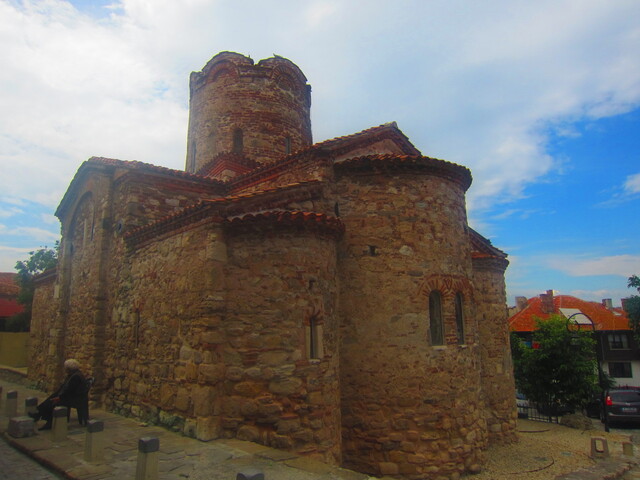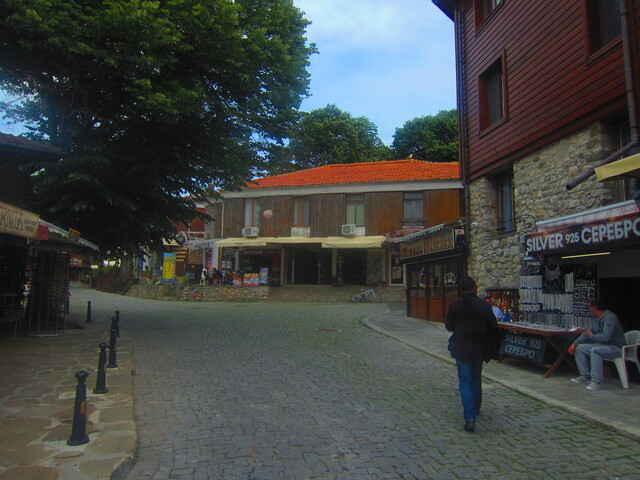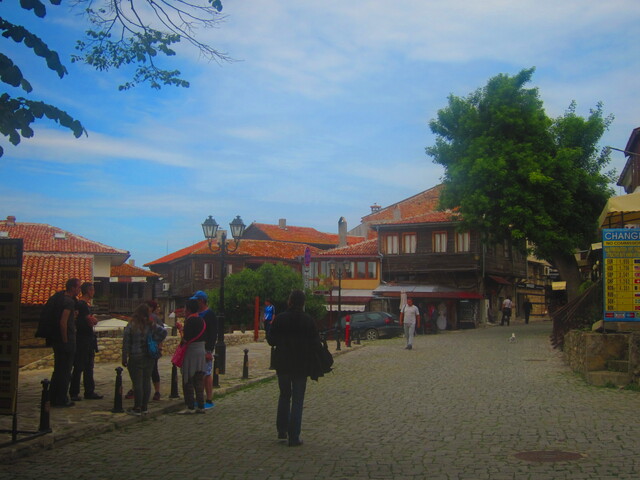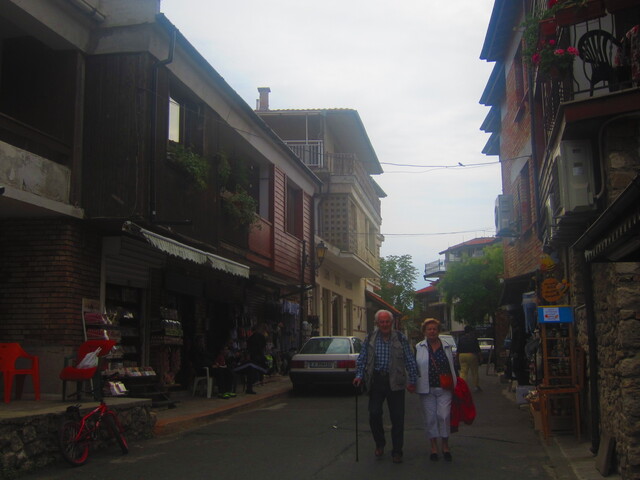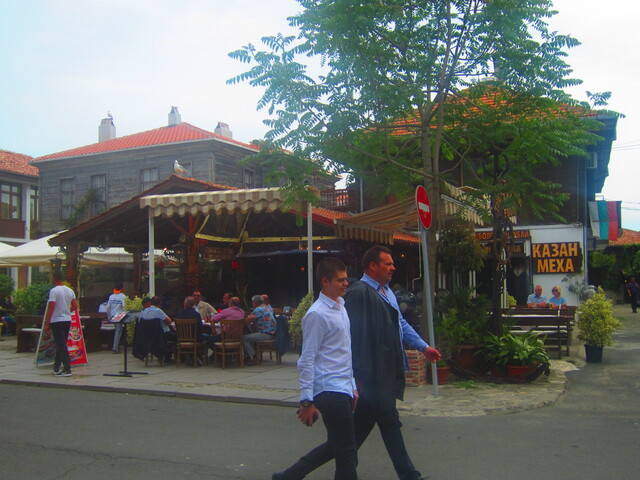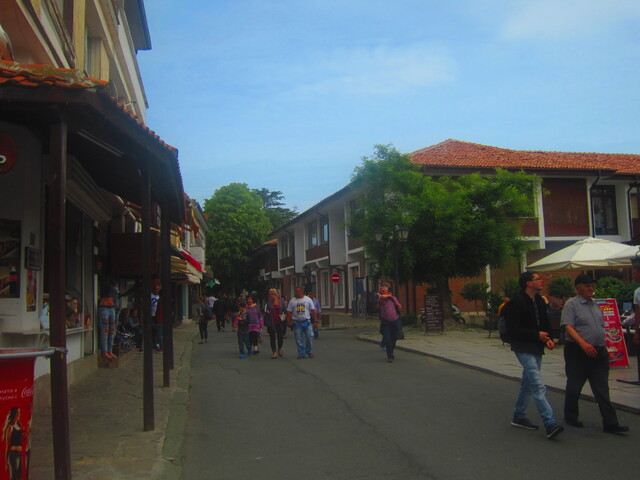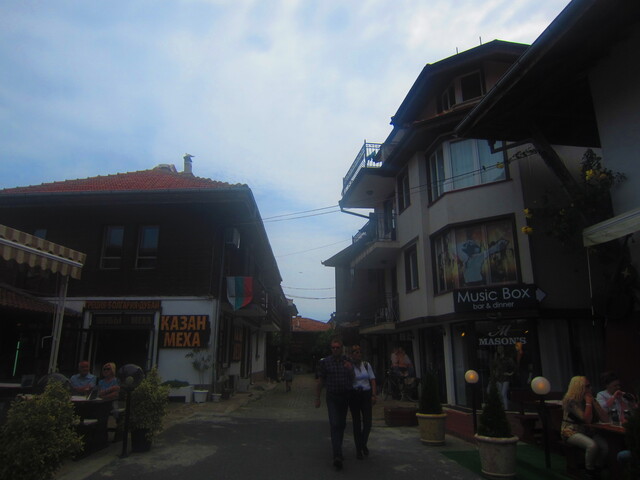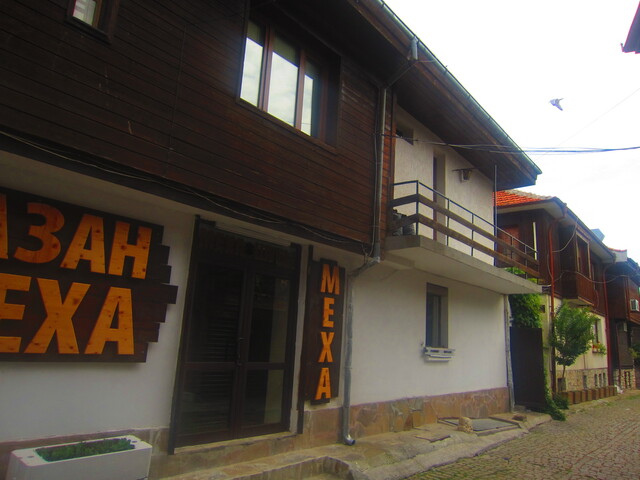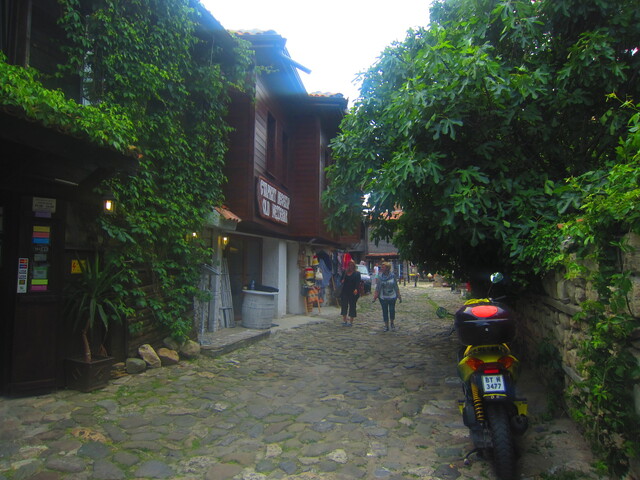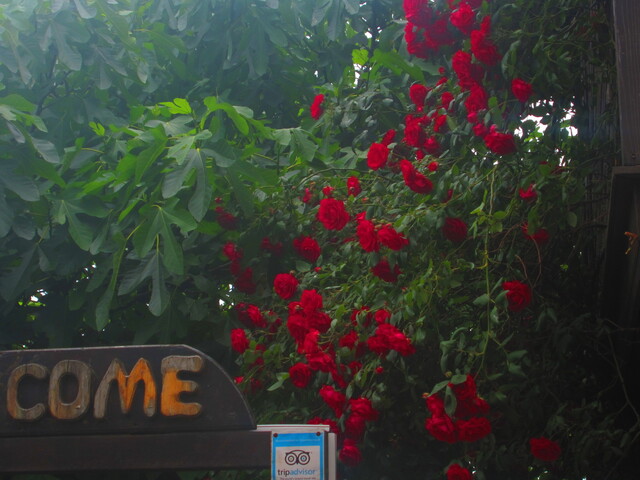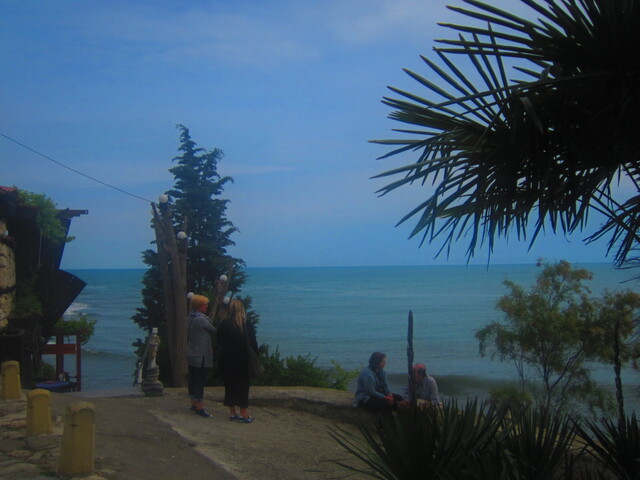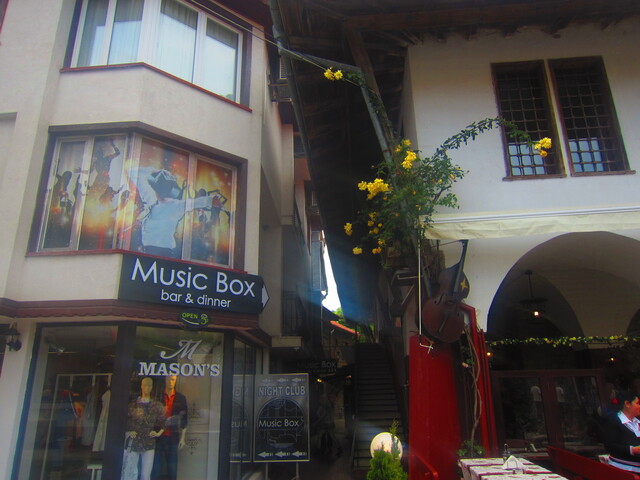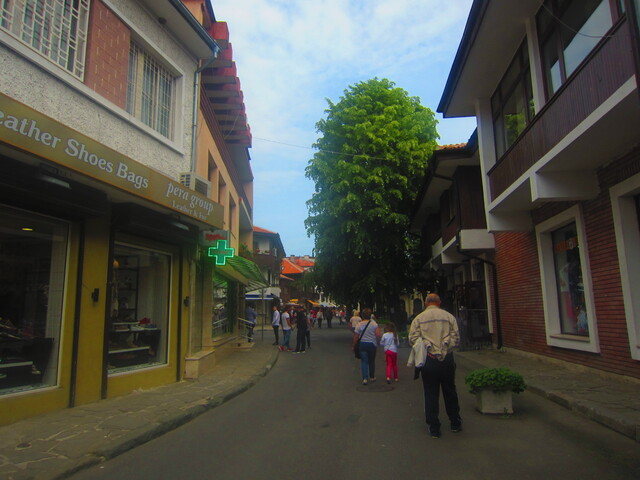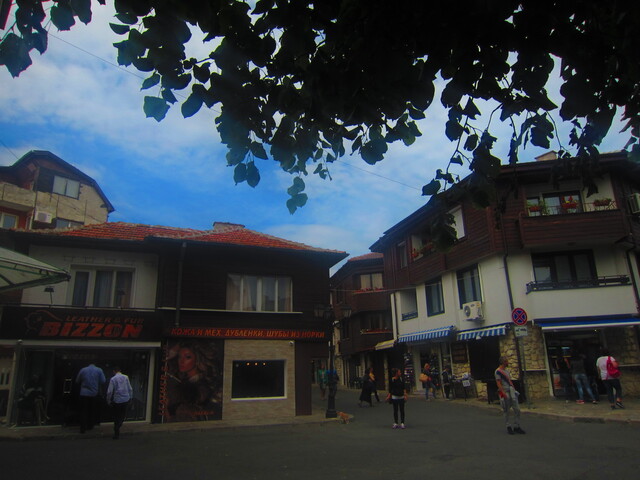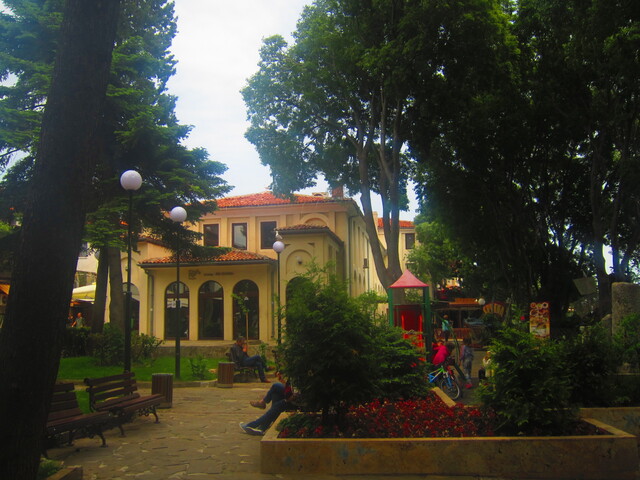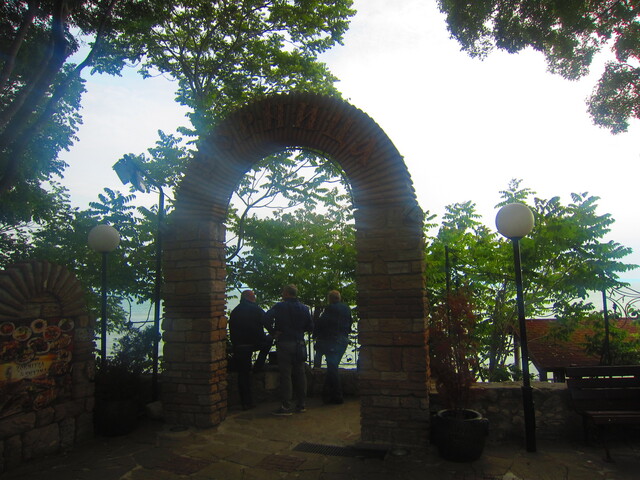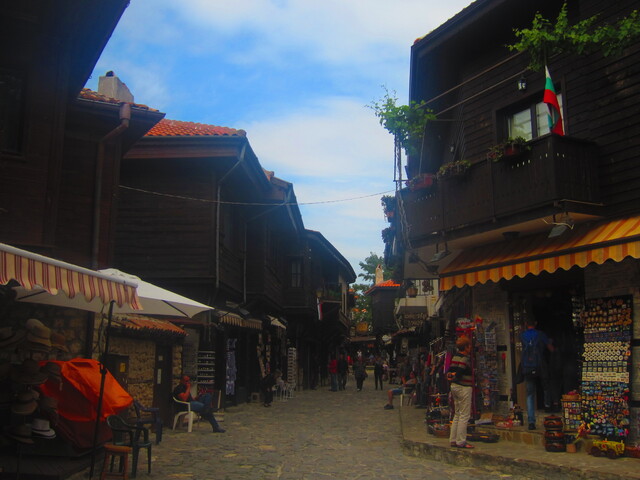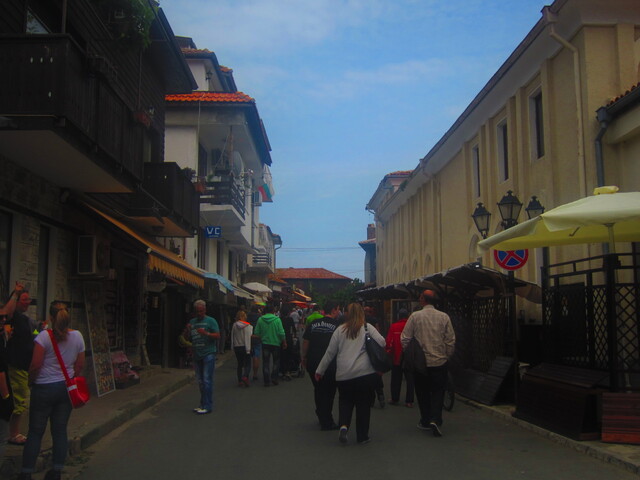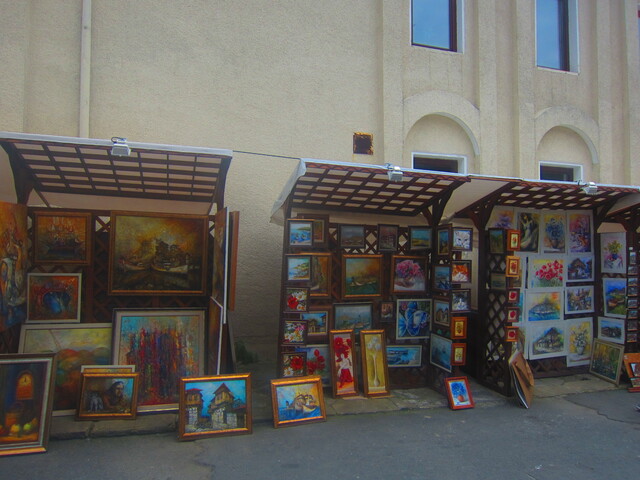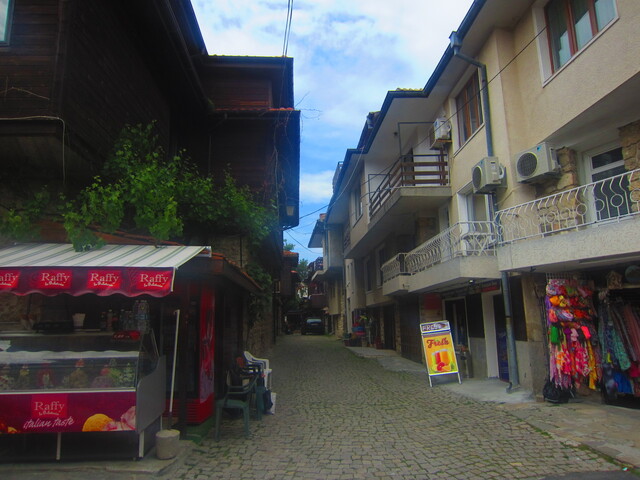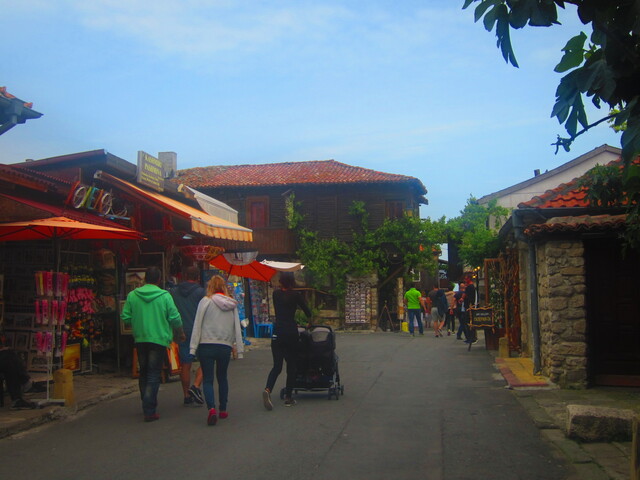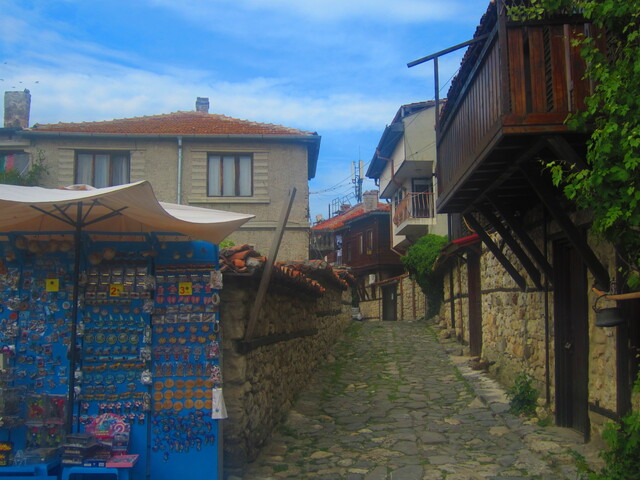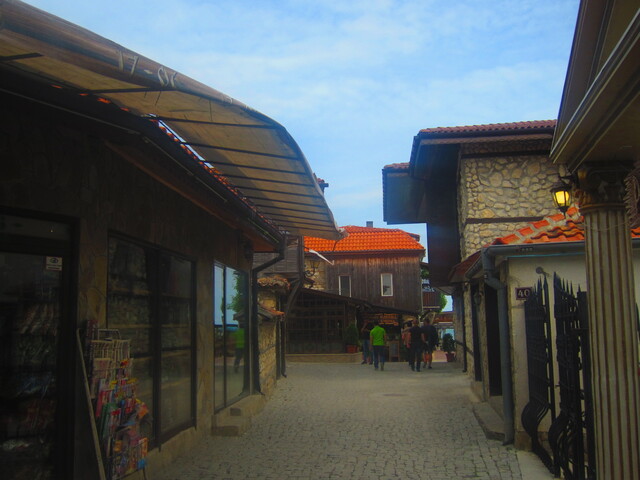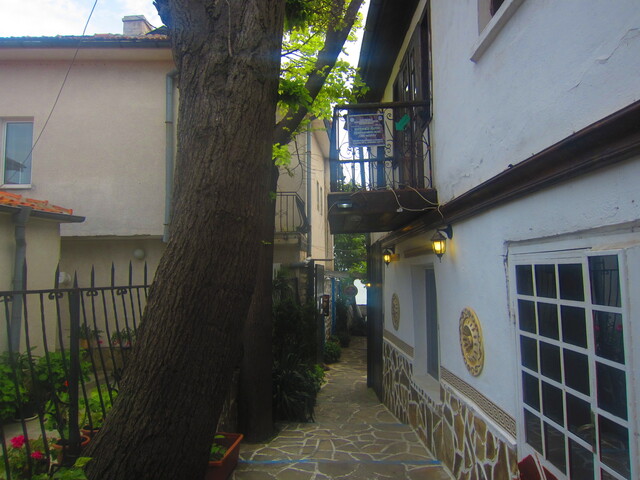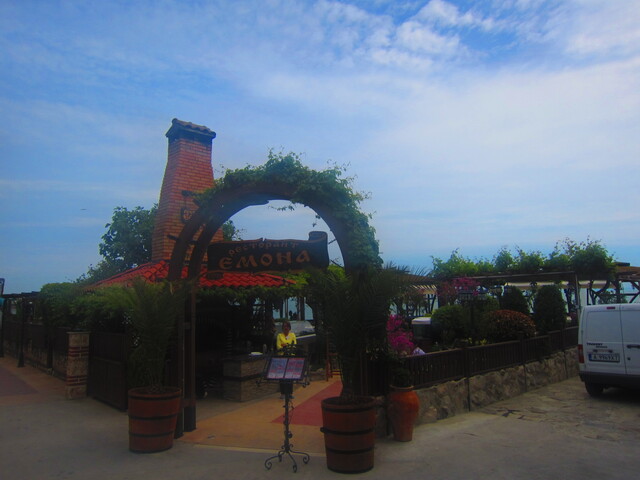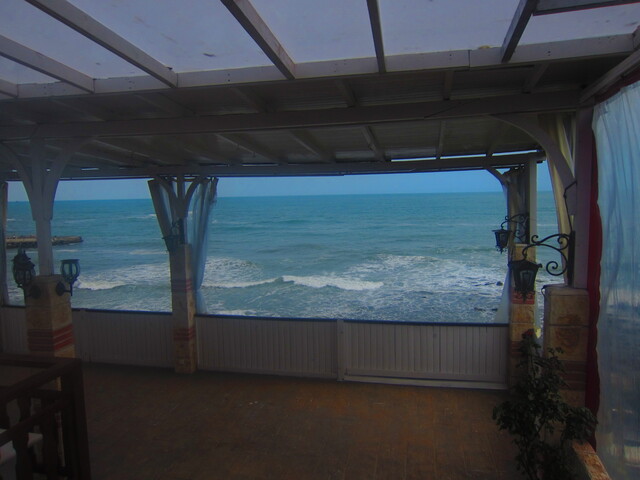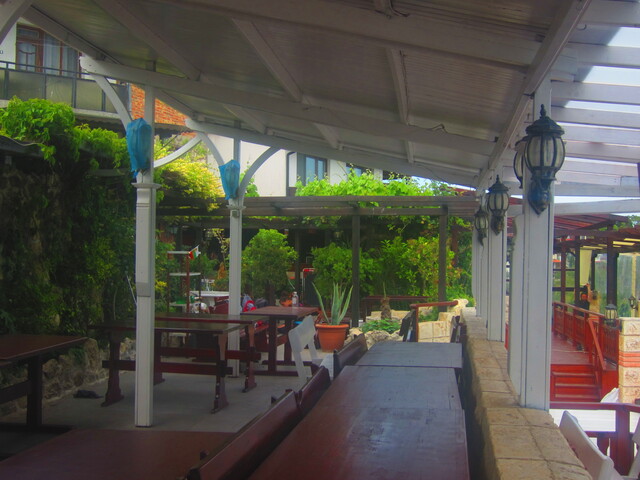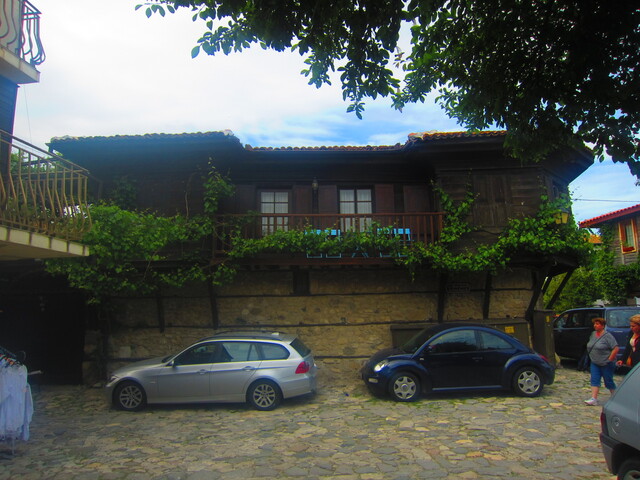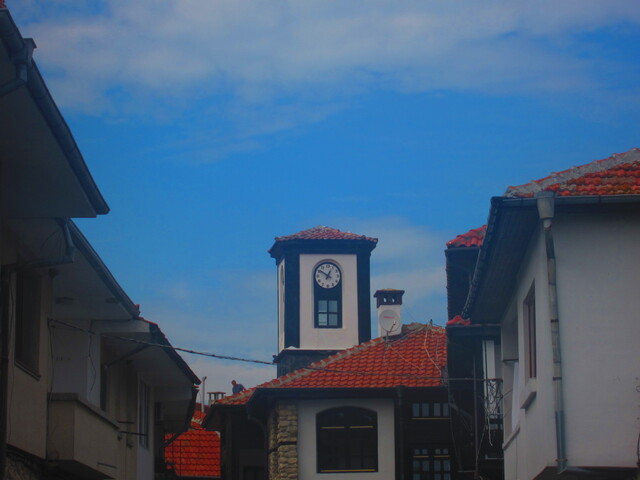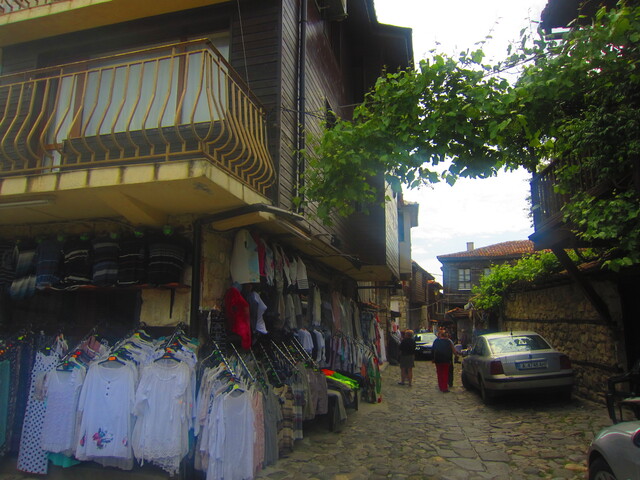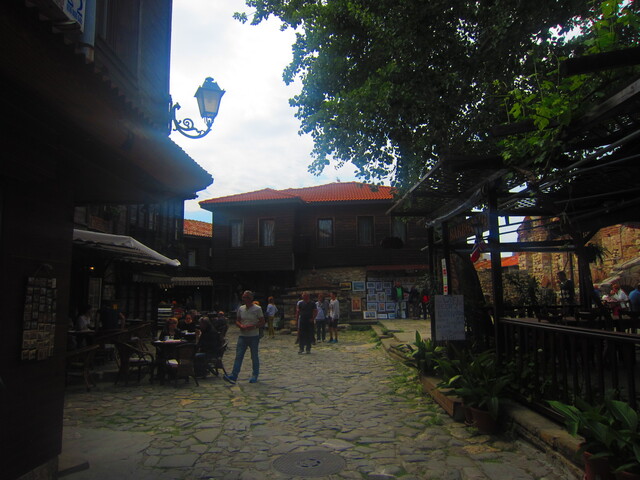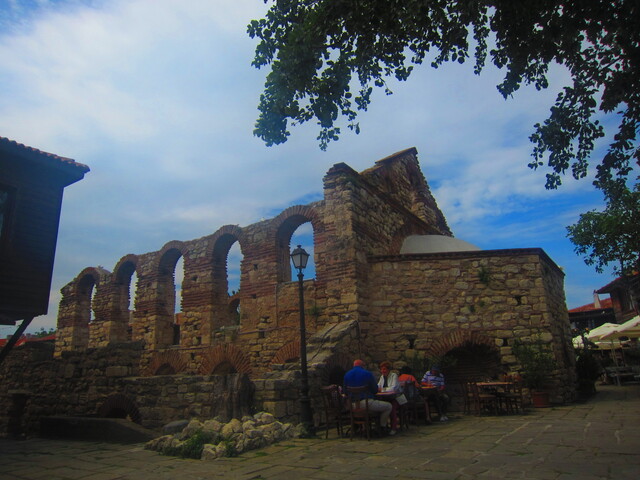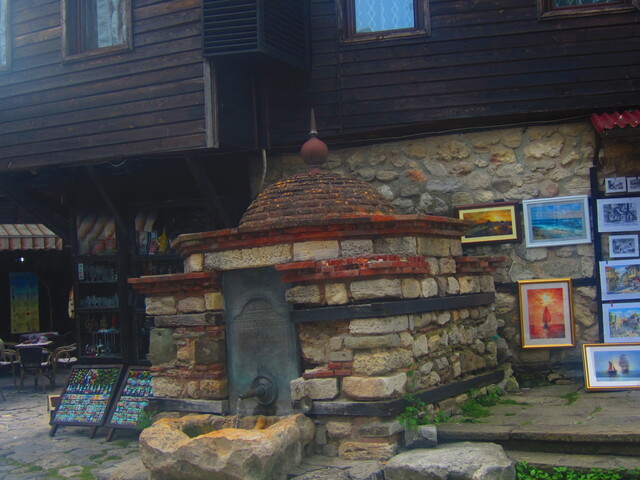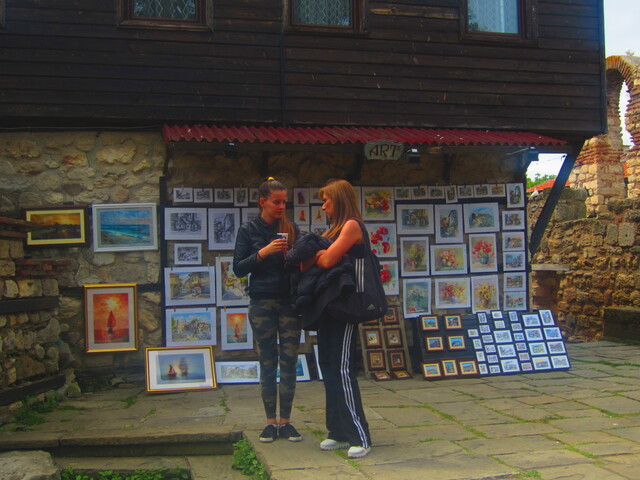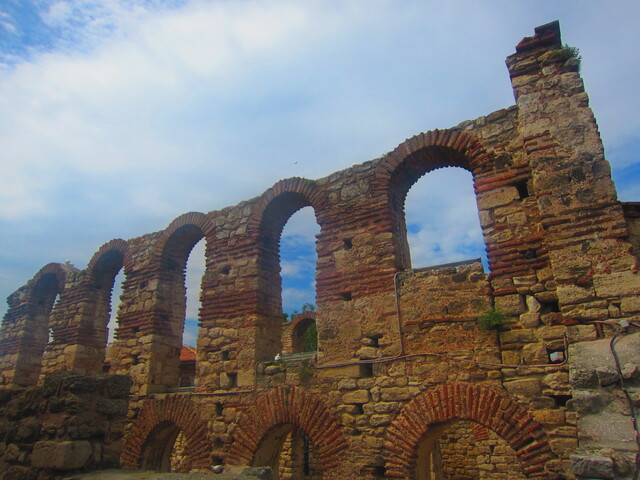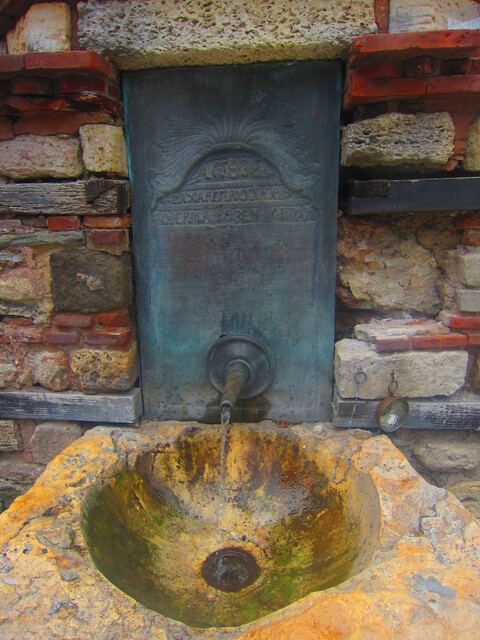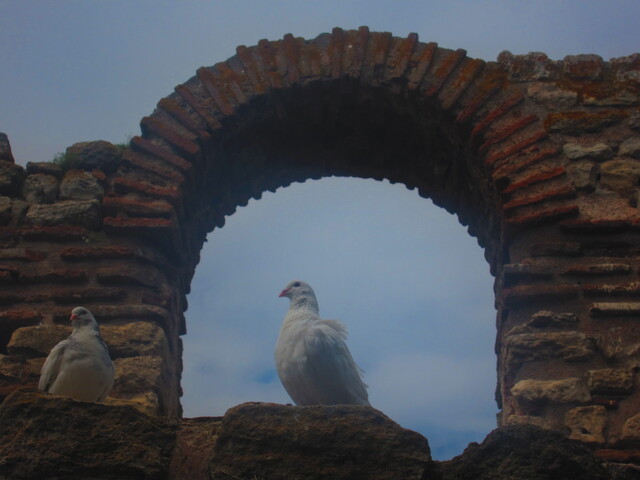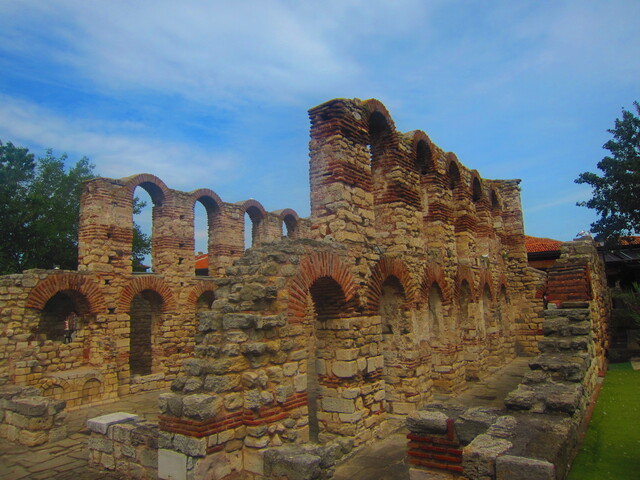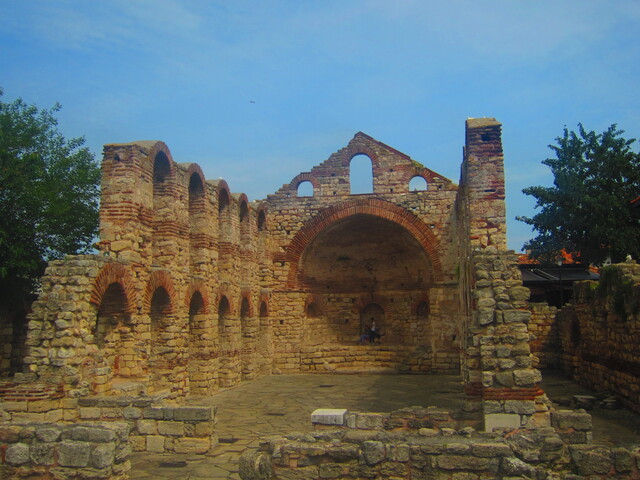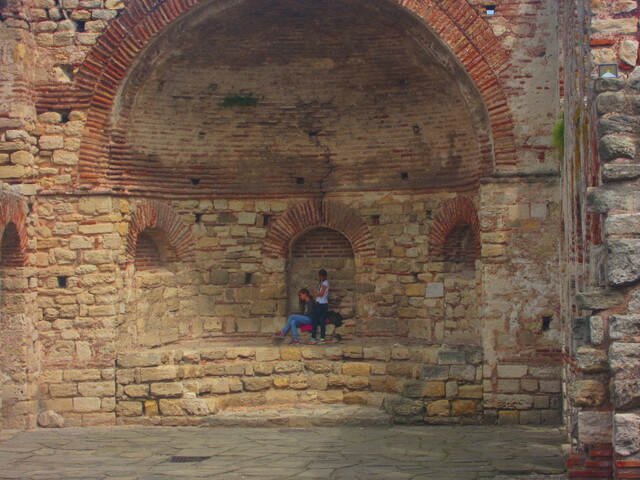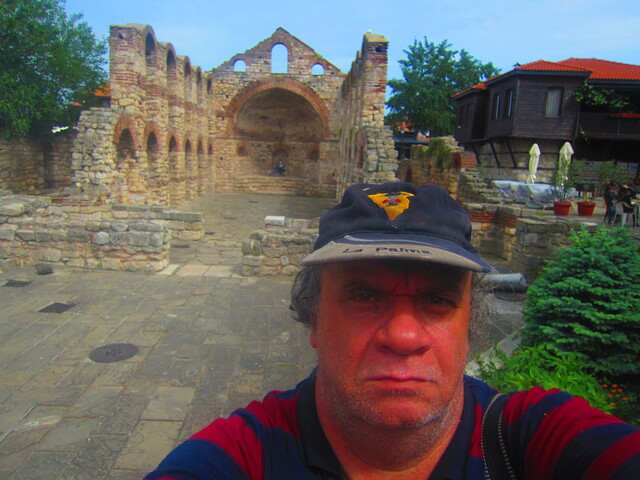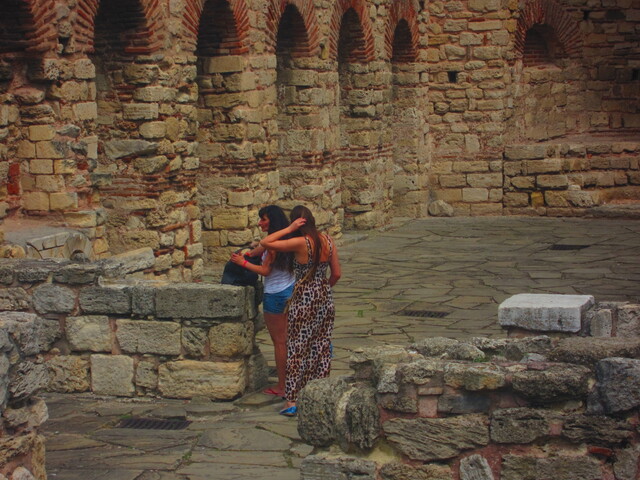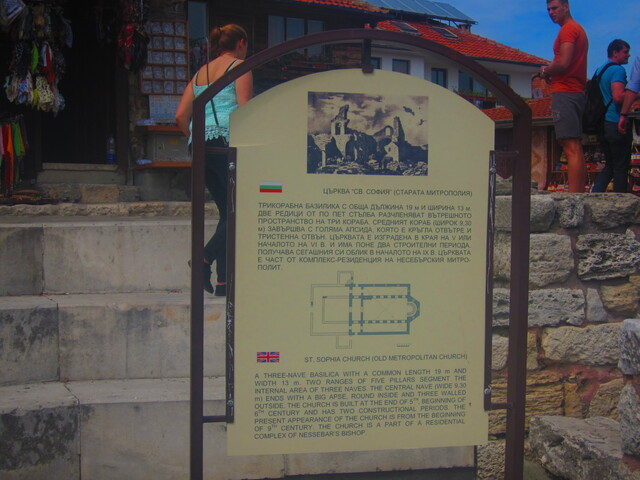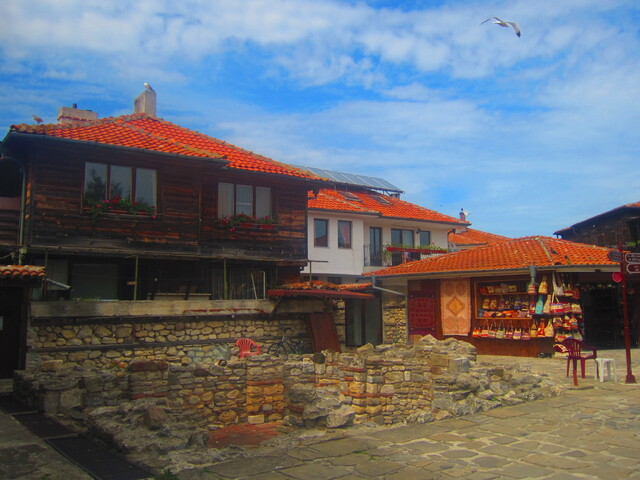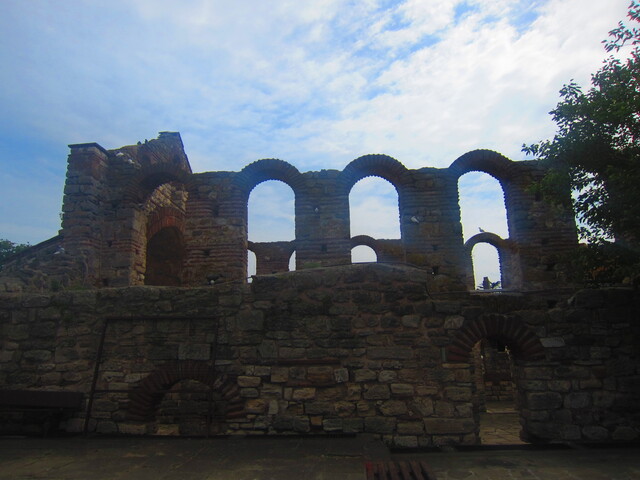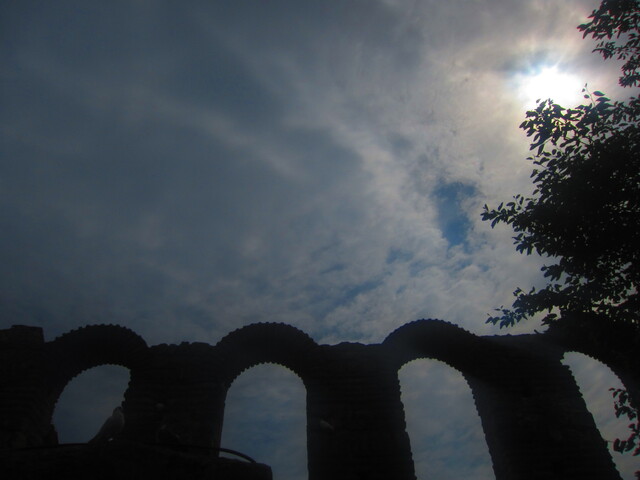 And another solar halt at the Saint Stephen Church
(the current Metropolitanate).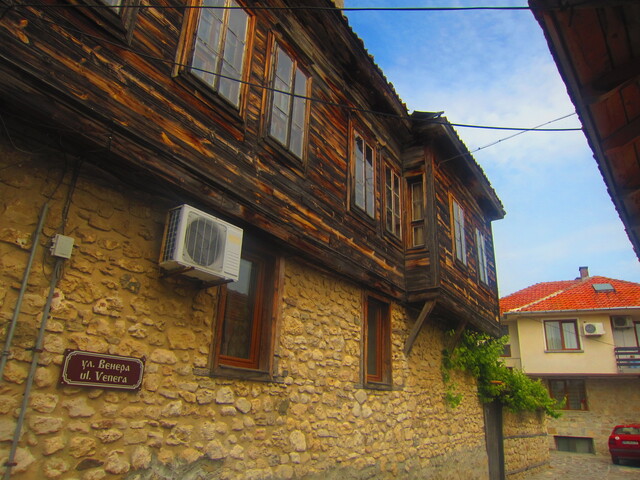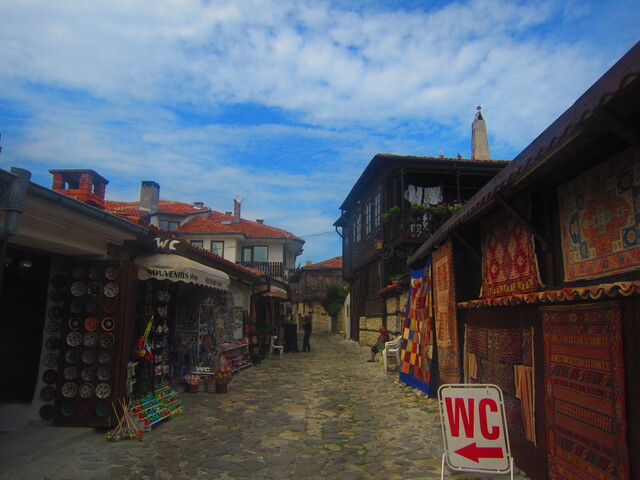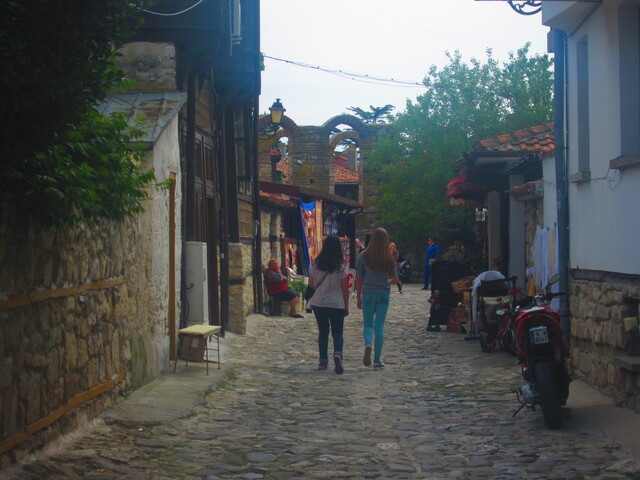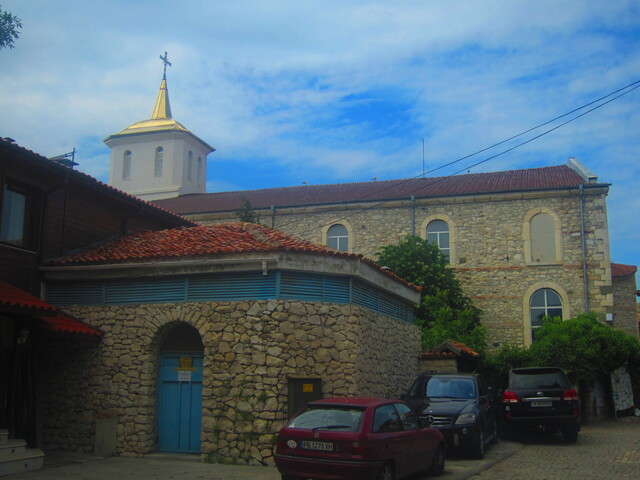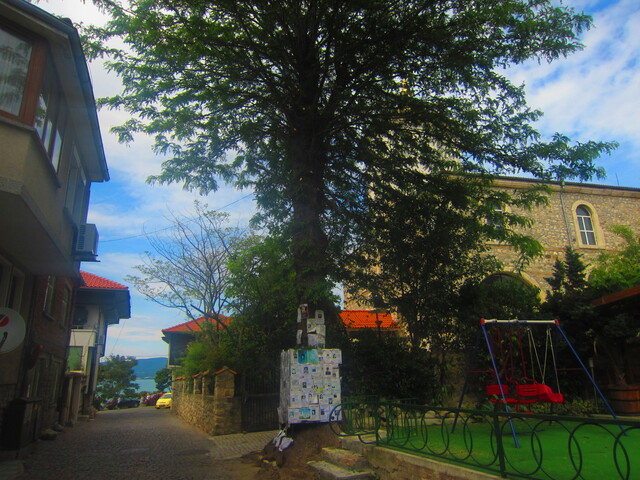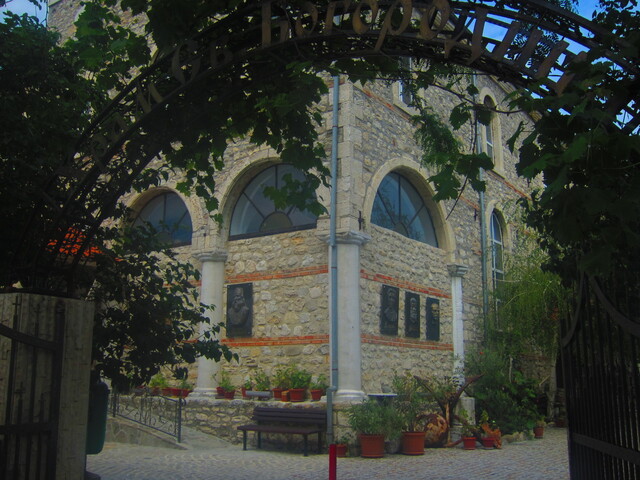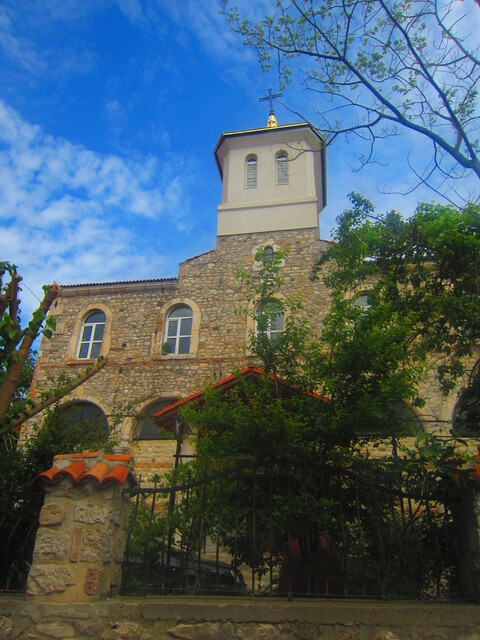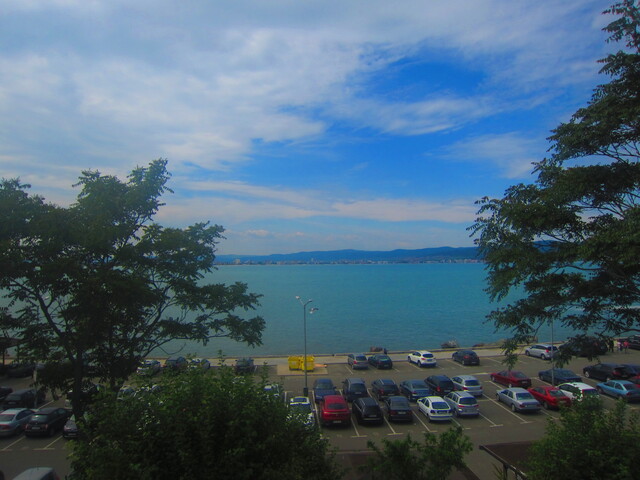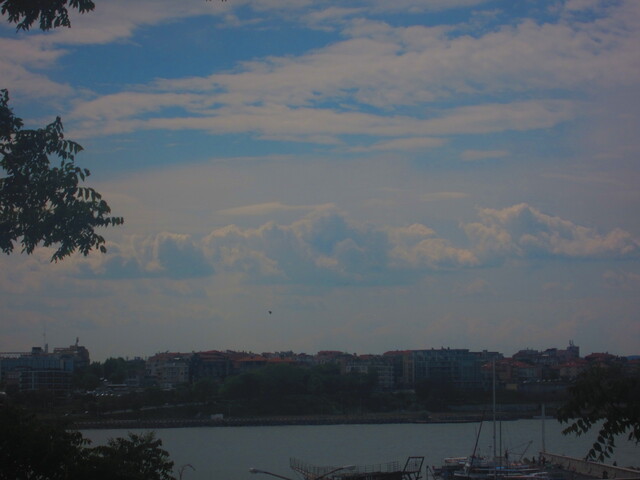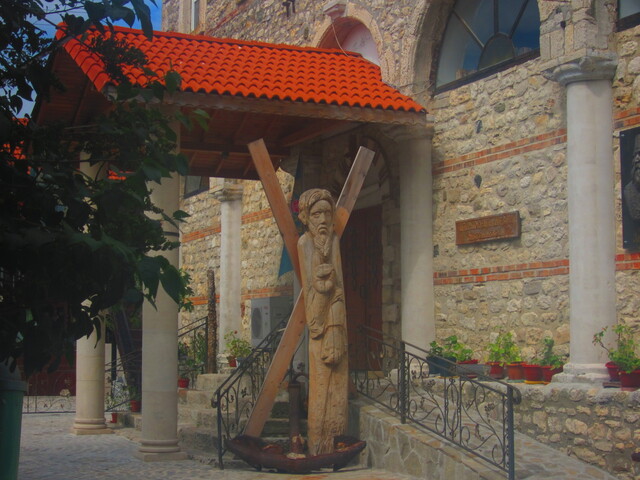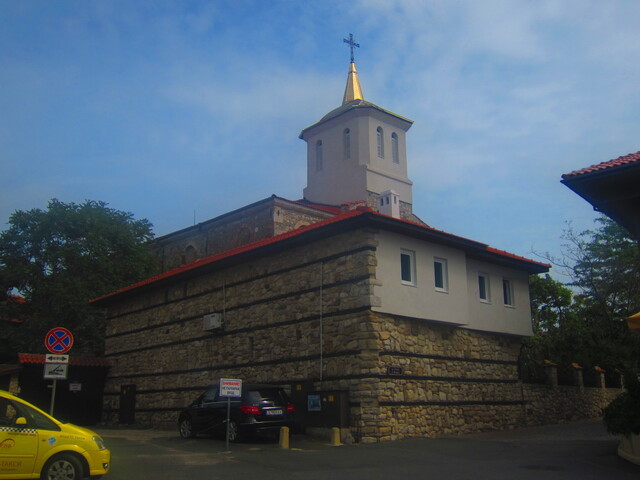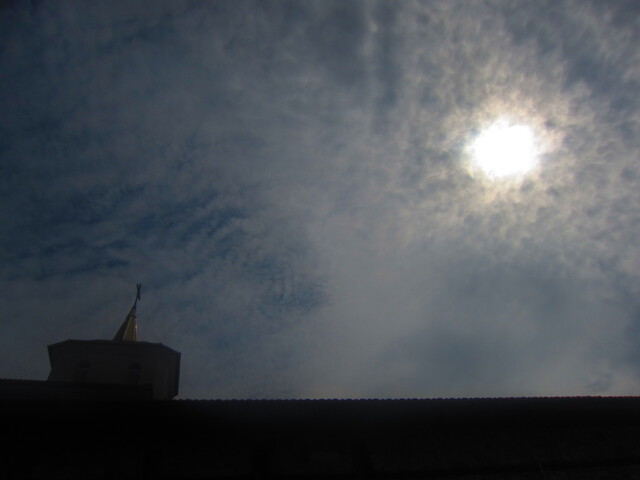 And other old architectural jewels…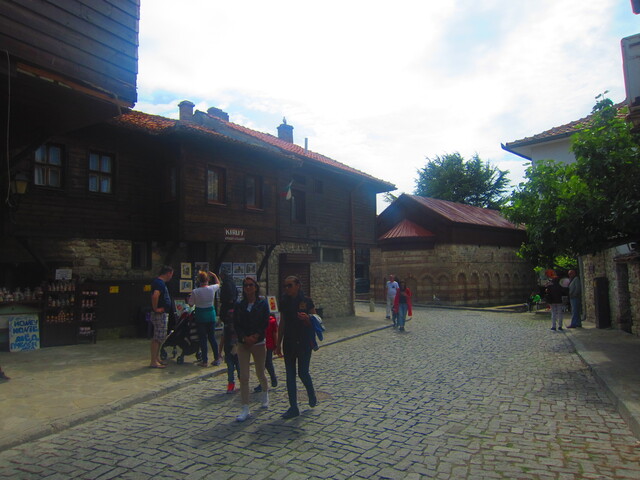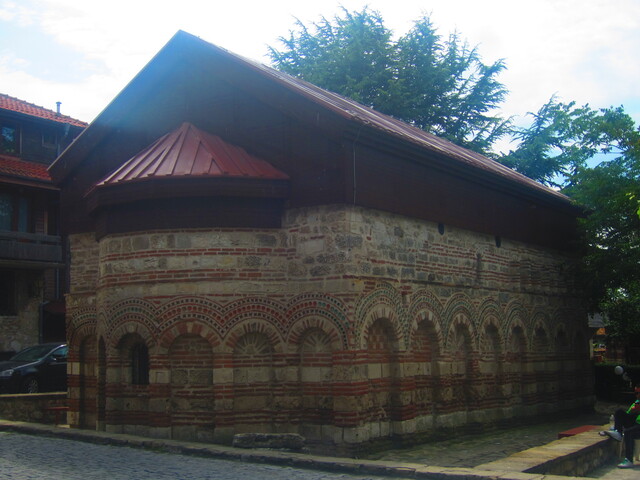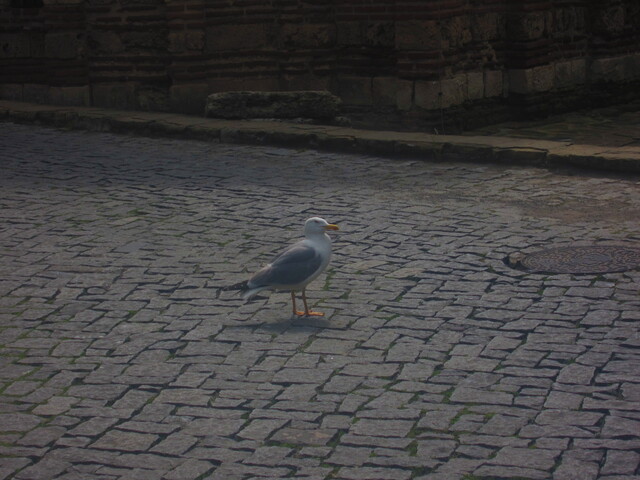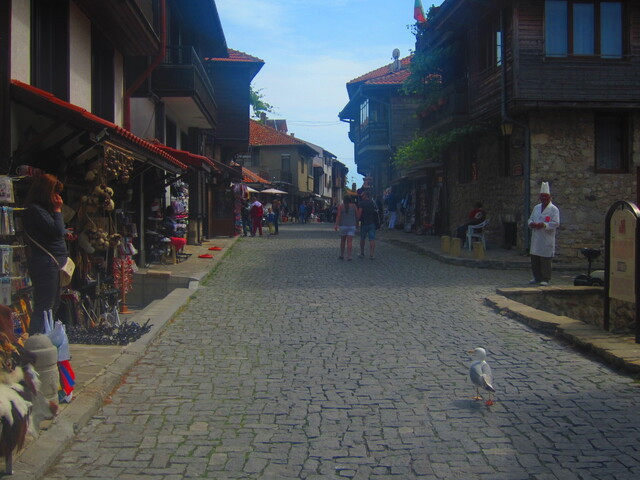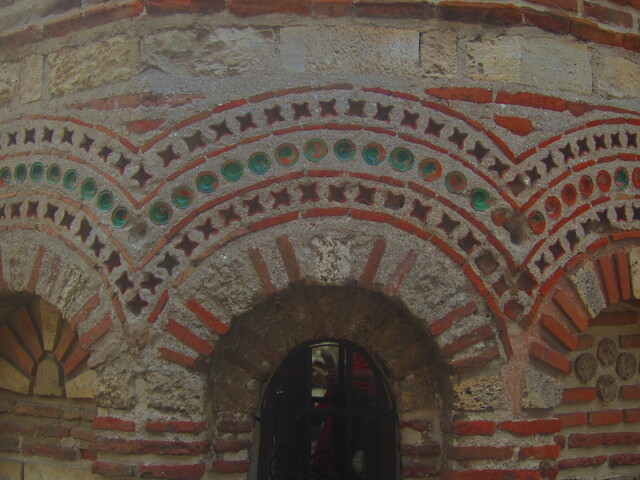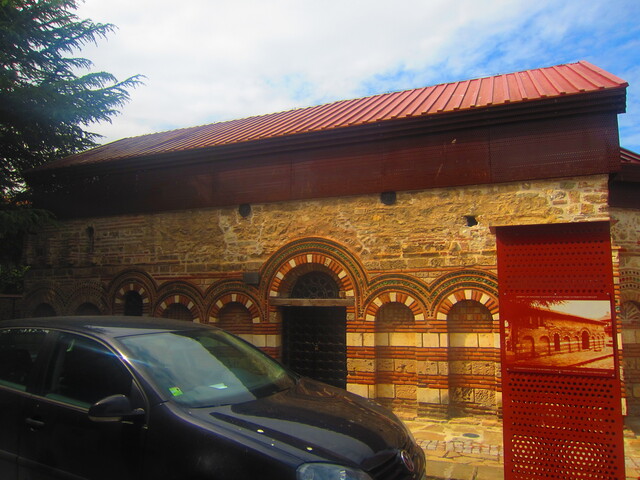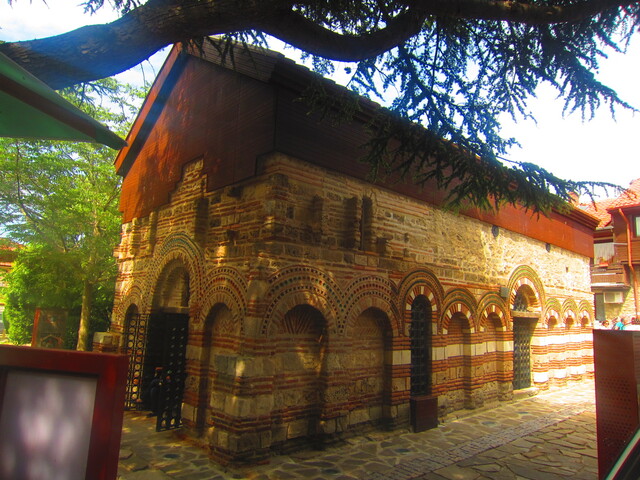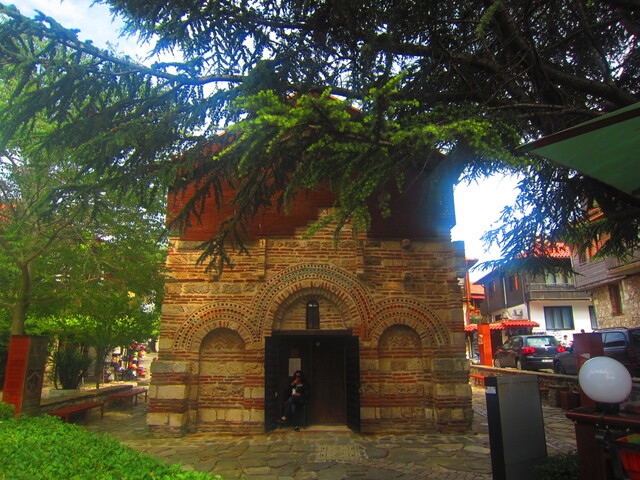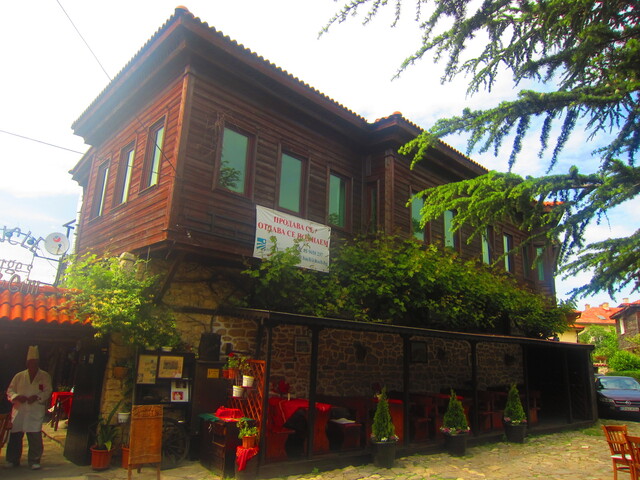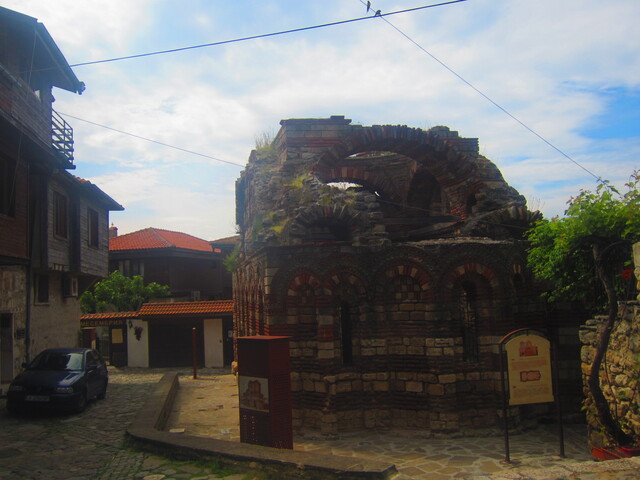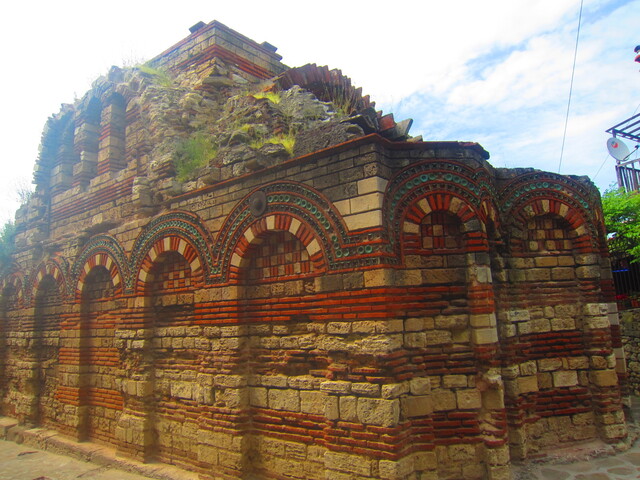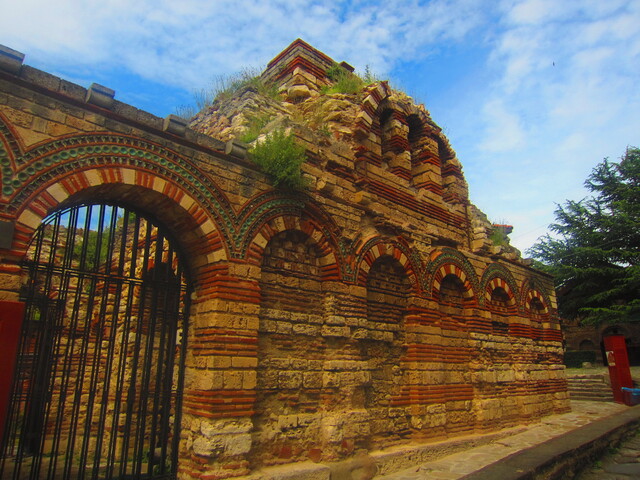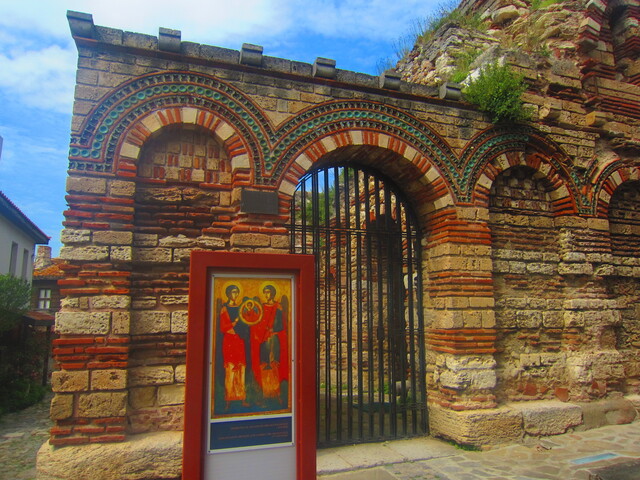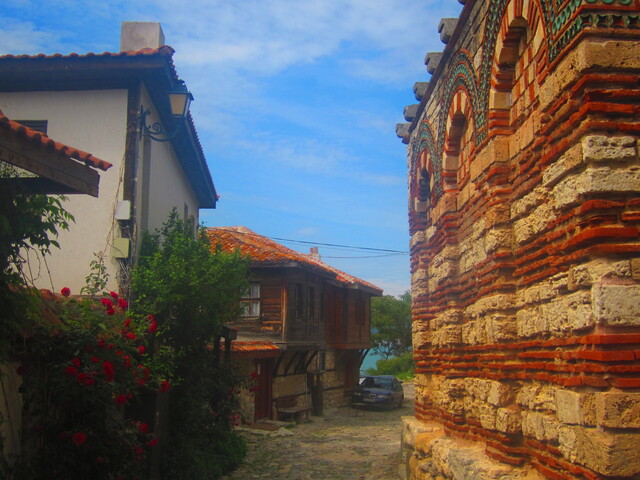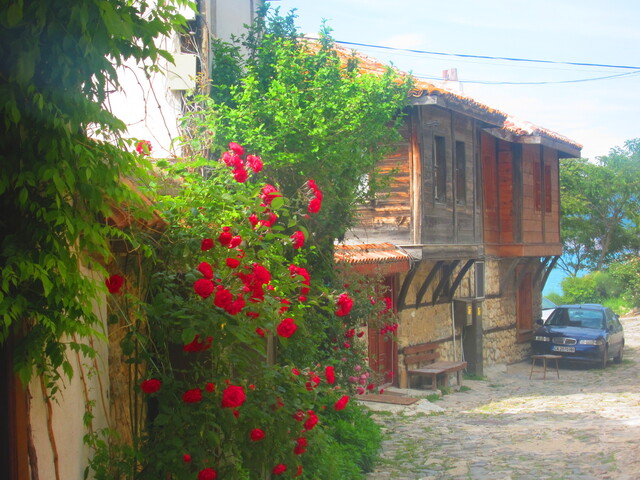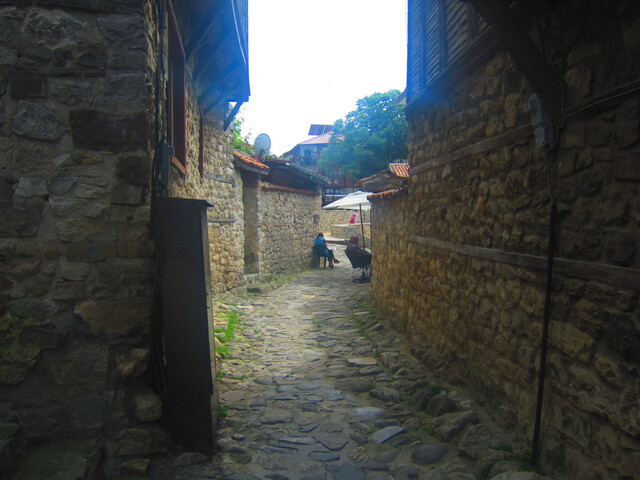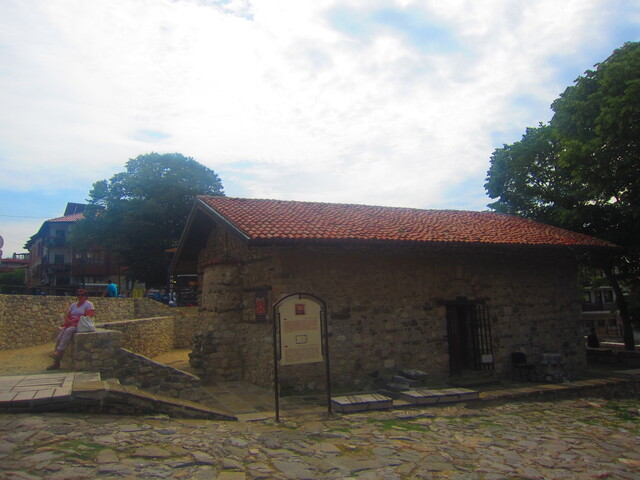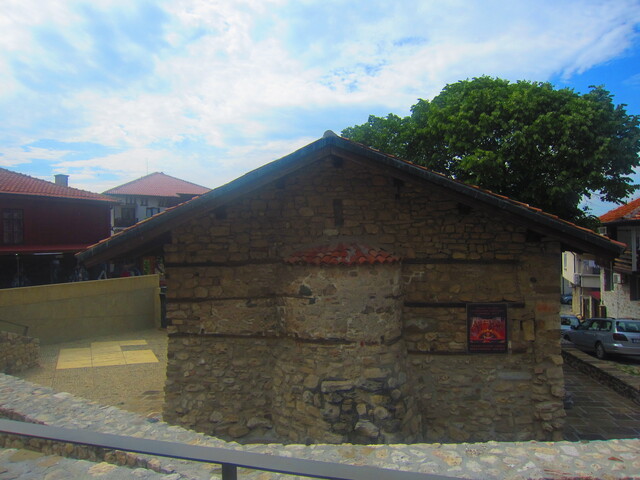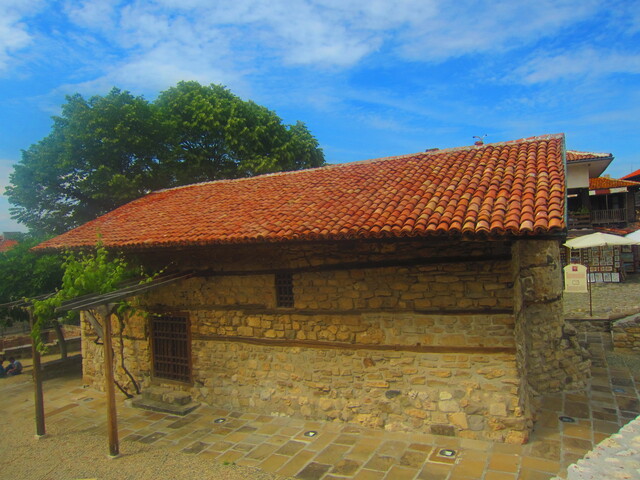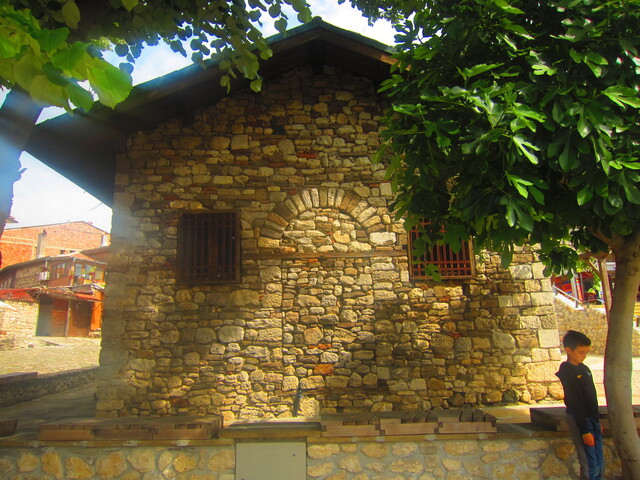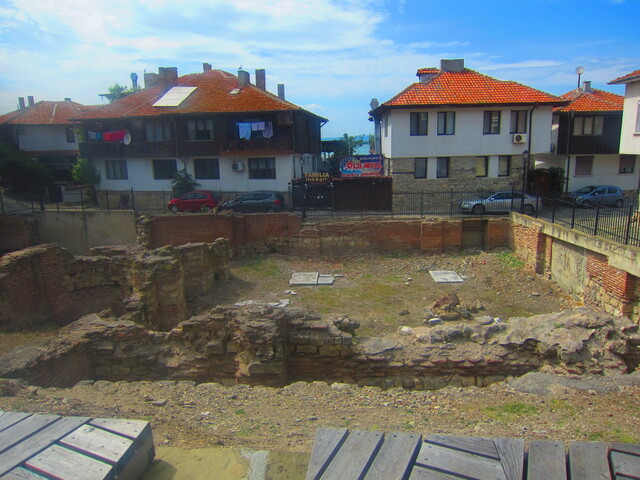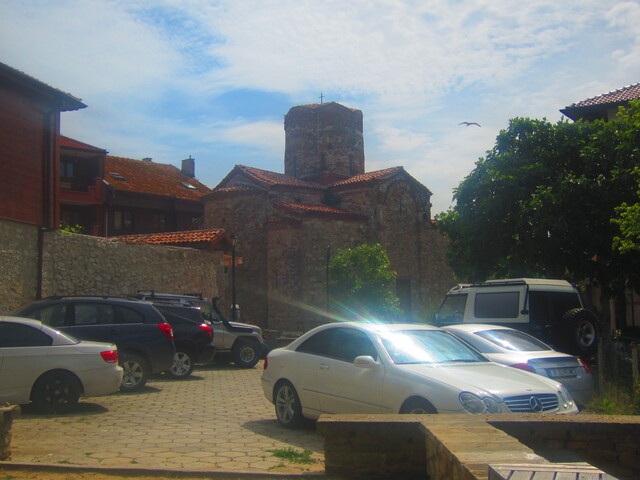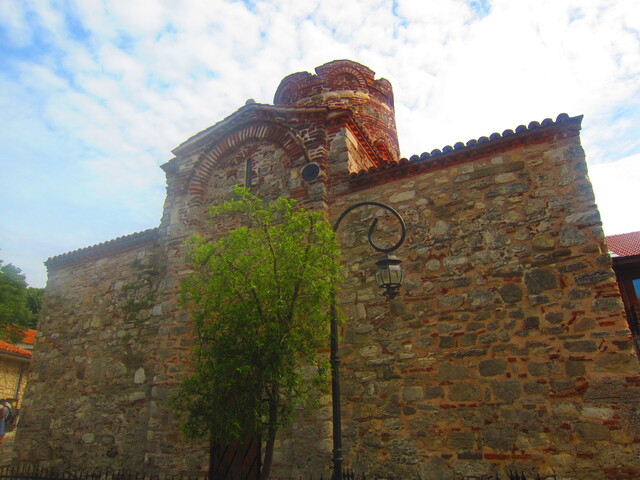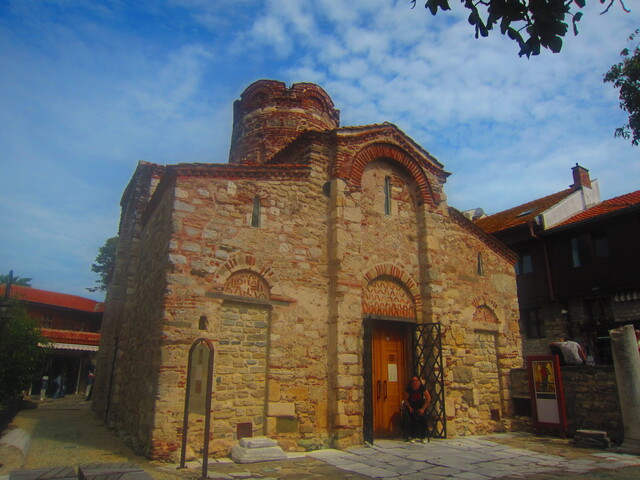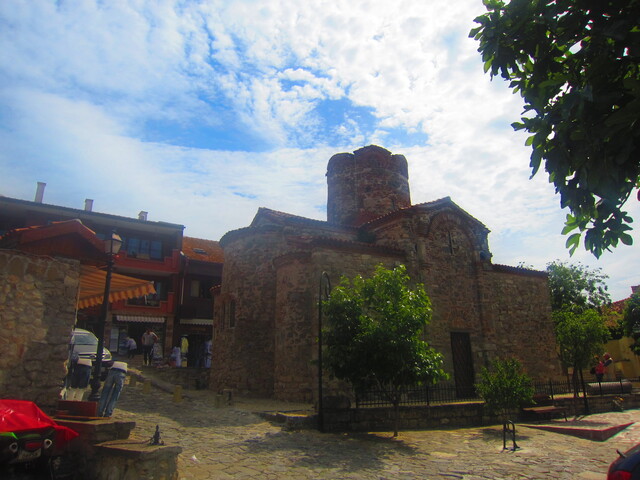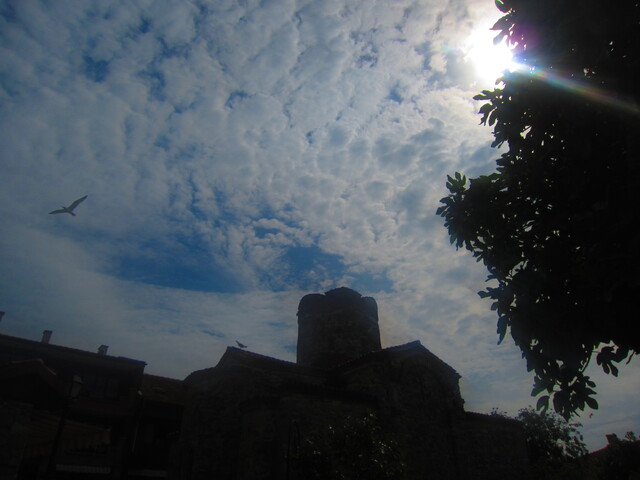 Finally, I saw the Sun transformed into a bird…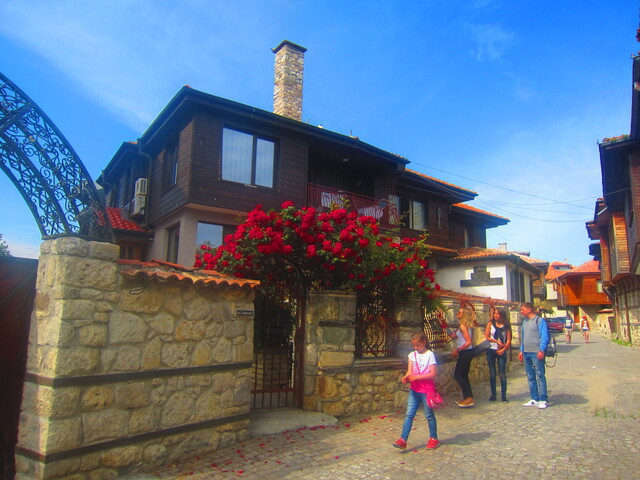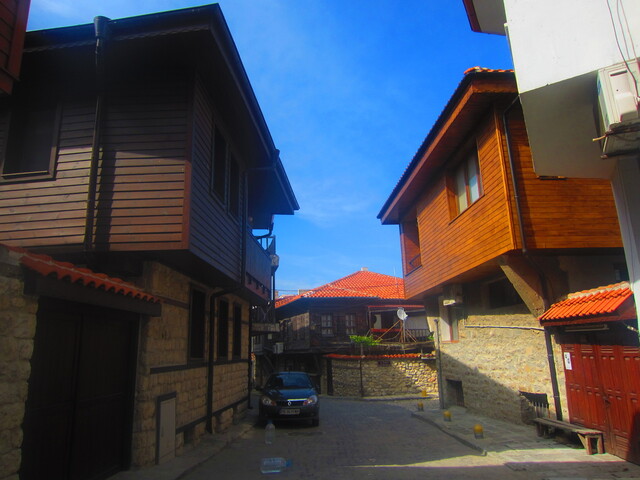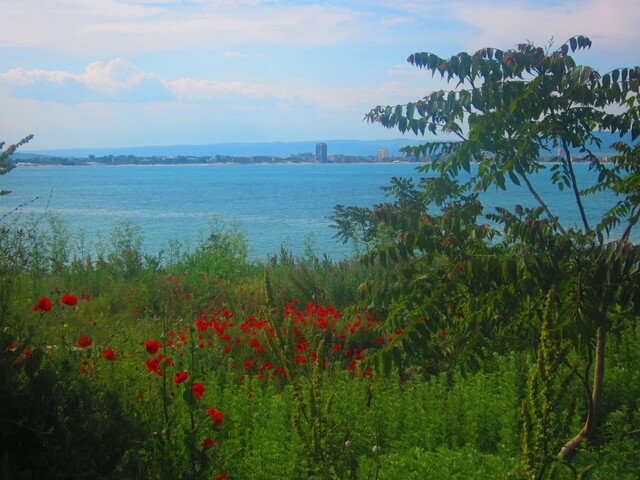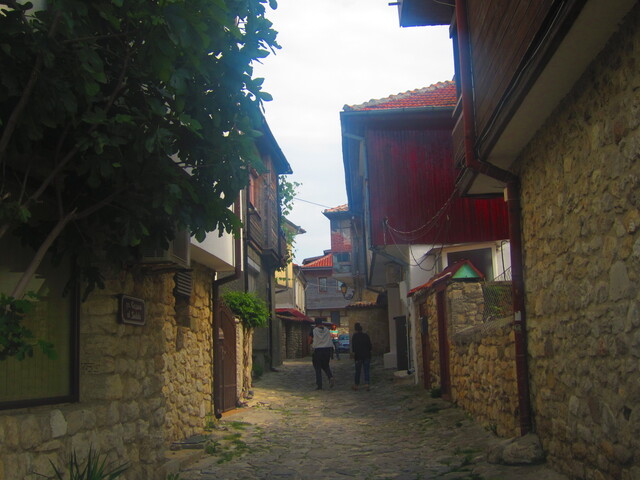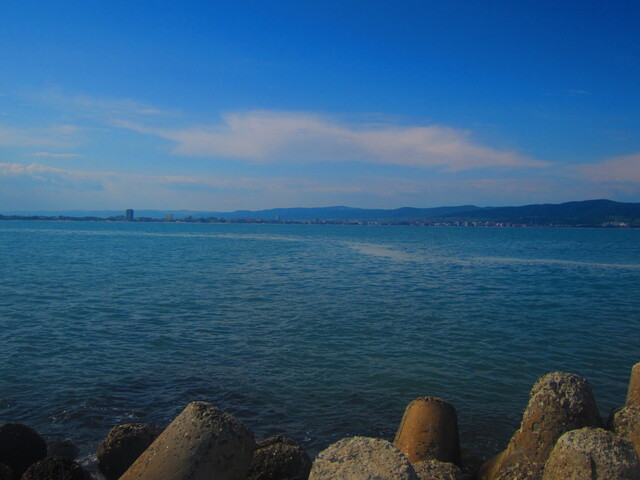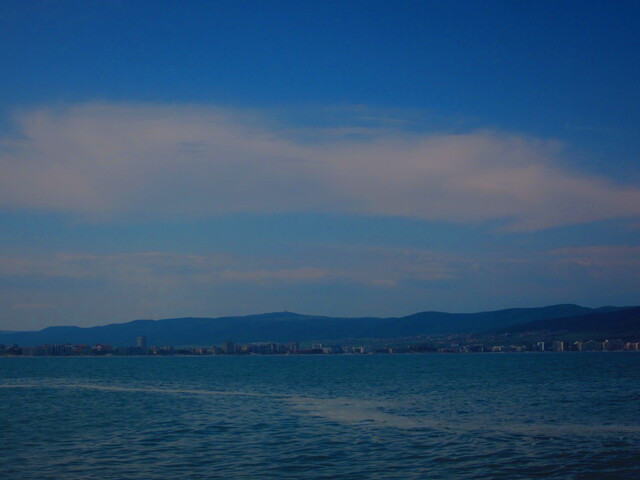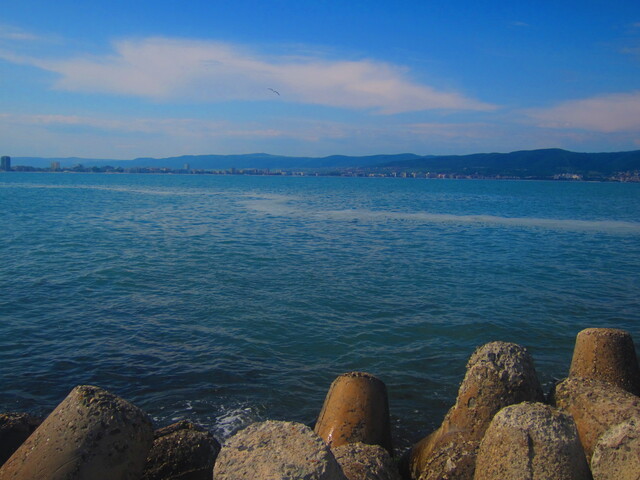 …and becoming a magical comet,
including the Nessebar Peninsula in its train.
*
© 2019 SARM
(Romanian Society for Meteors and Astronomy)