VOLUNTEERS IN ASTRONOMY
AT RUNCU STONE
Text and photos Andrei Dorian Gheorghe
Special guest astrophotographer Valentin Grigore
Design Florin Alexandru Stancu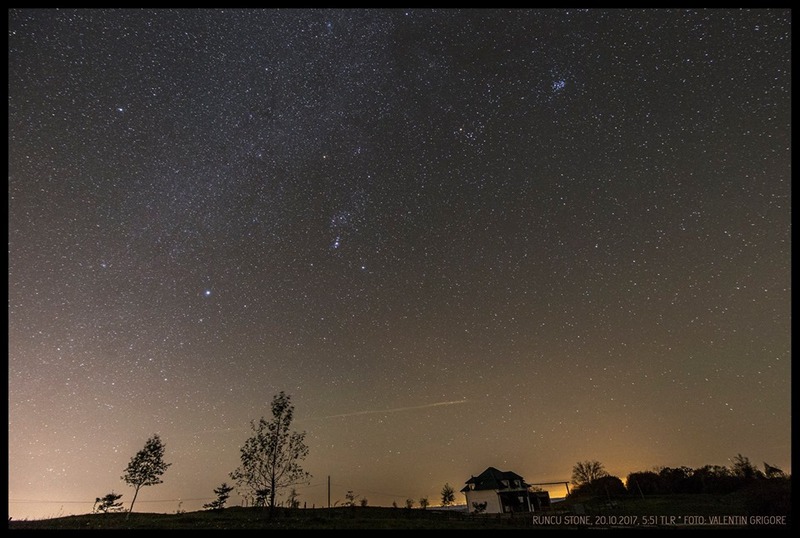 One of the dreams of the president of SARM, Valentin Grigore,
is to create "nests" of astronomy (like in the picture from above)
at high altitudes
just because the sky has a superior quality over there.
It seems that, at least for a while,
he made such a nest at Runcu Stone,
a recent complex of chalets at 850 m altitude,
close to the Bucegi Mountains in the Dambovita County.
*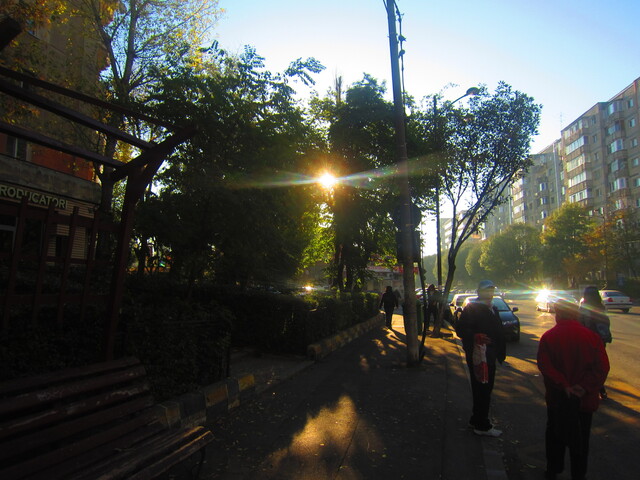 In 2017 October 17
I saw three suns in the sky.
In fact it was just the Sun and two reflections of light,
but that image gave me the impulse of a new expedition.
Thus, in 2017 October 20
I met two friends in Tagoviste
and all three we went by car to Runcu Stone.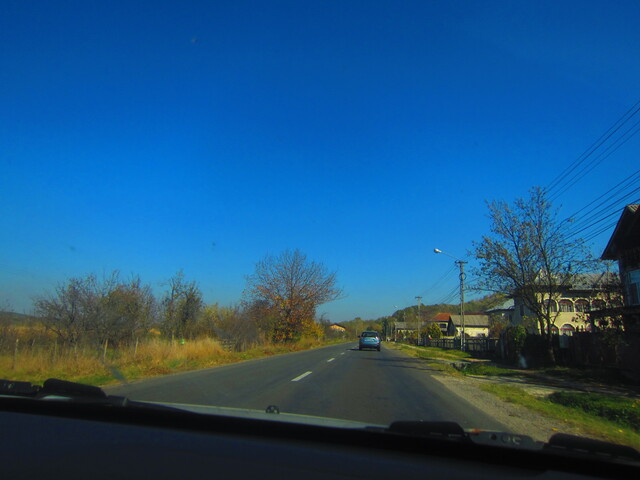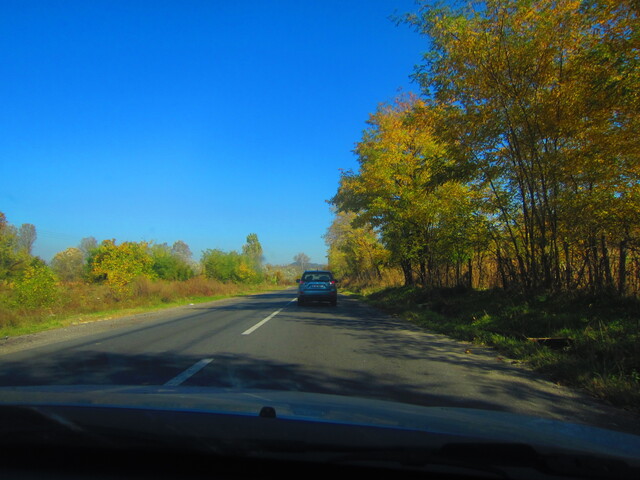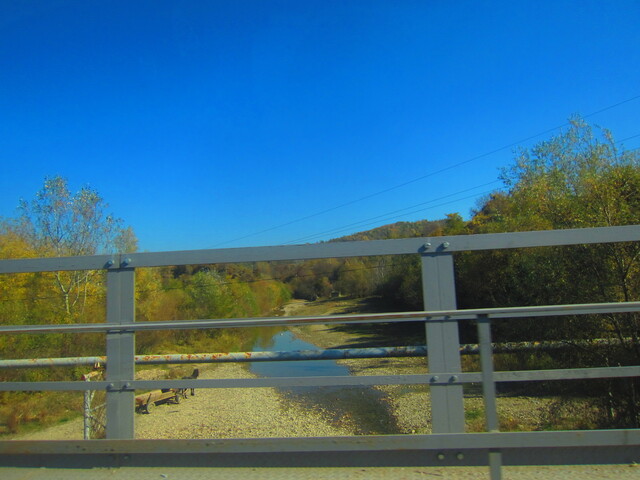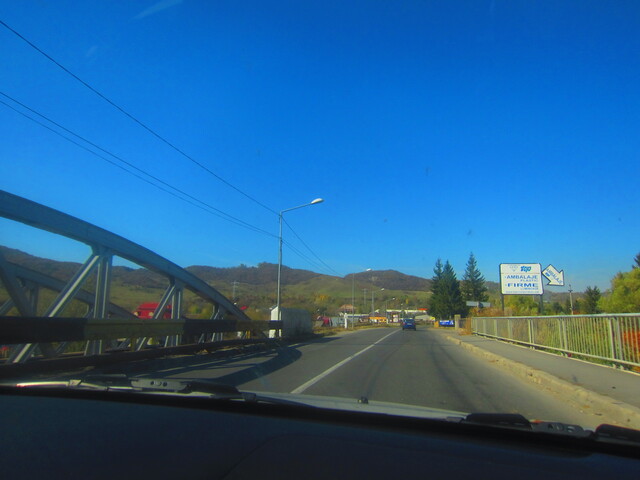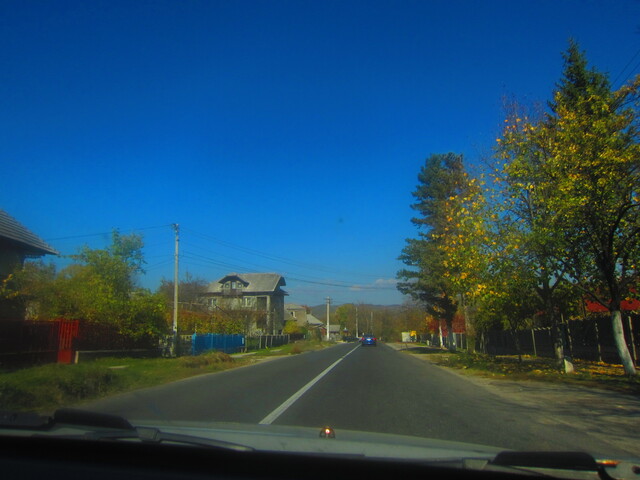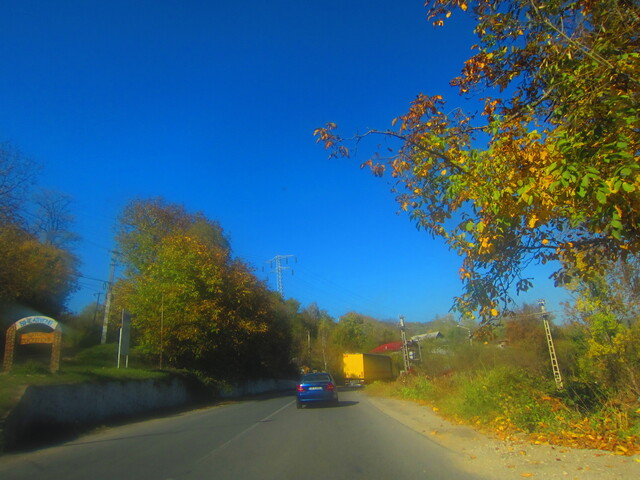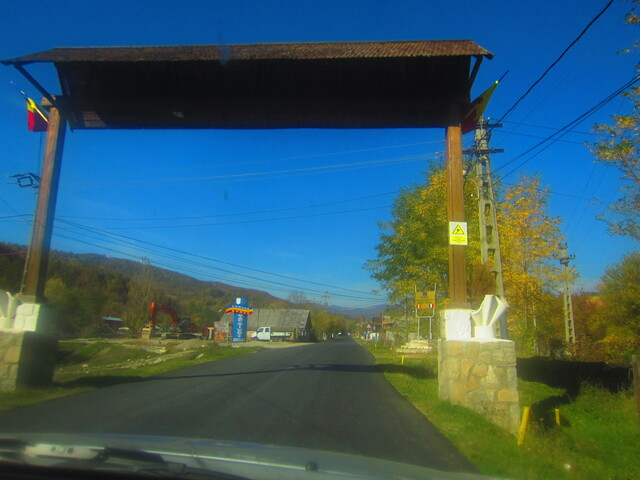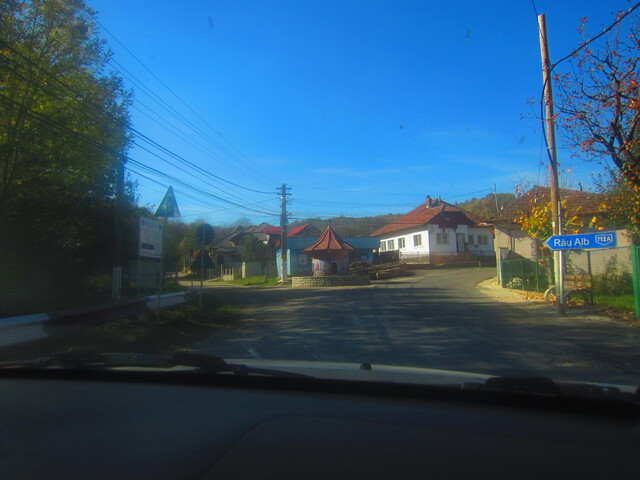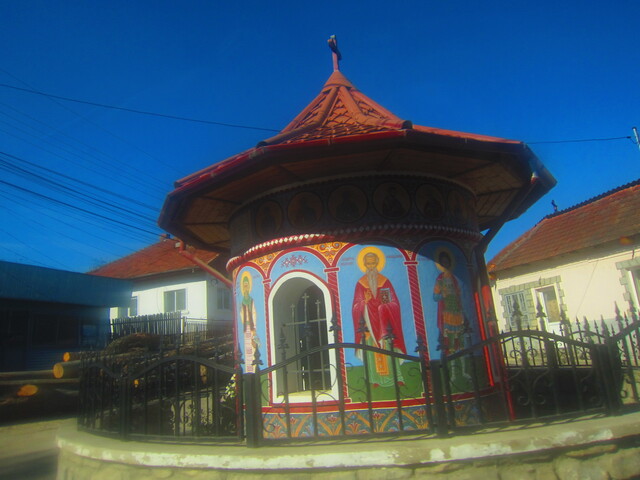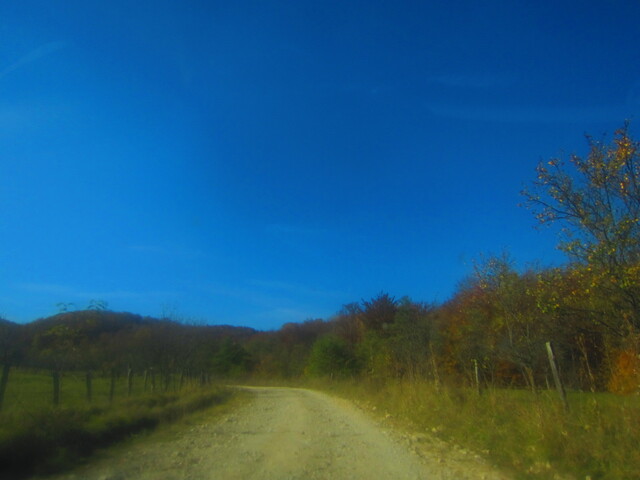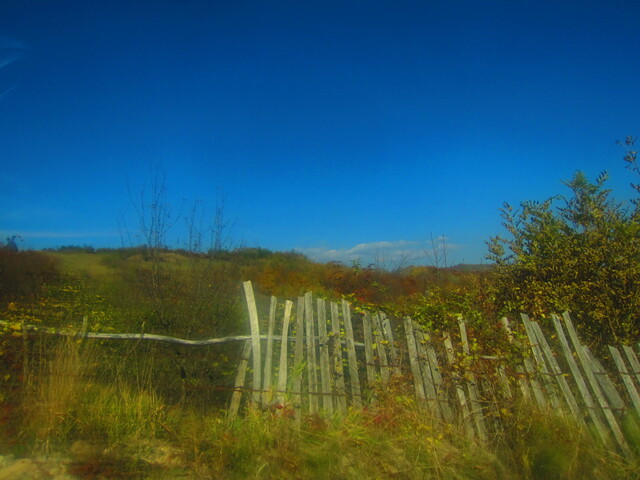 A few kilometers before the destination
we stopped in a forest to admire the colors of the autumn.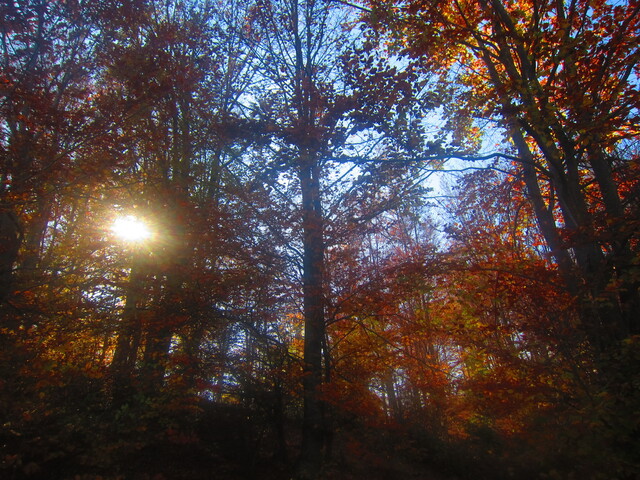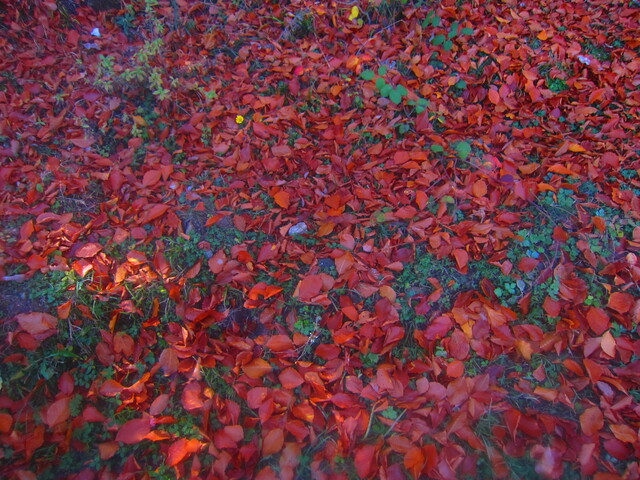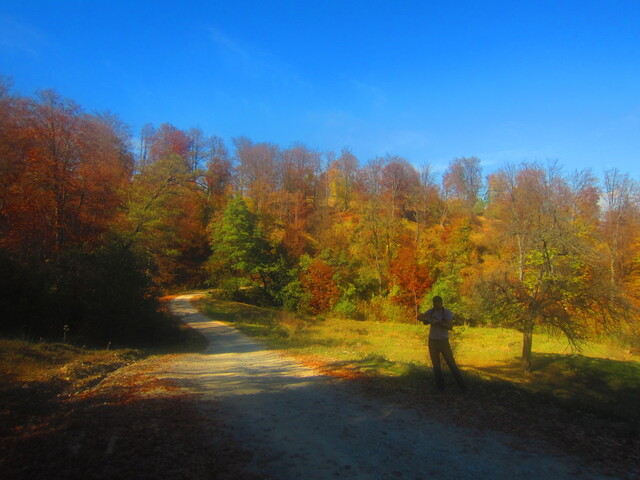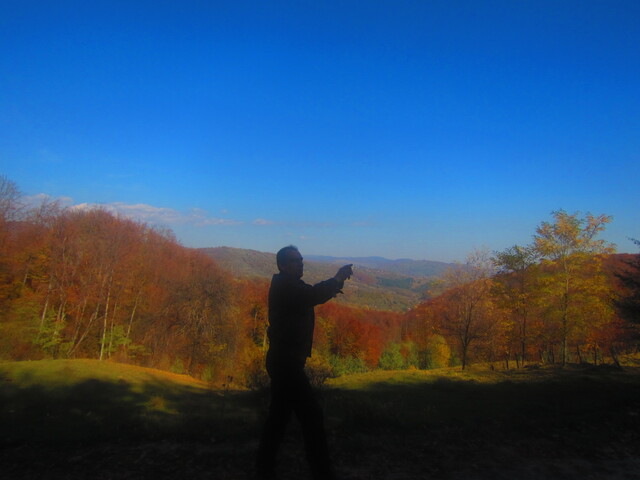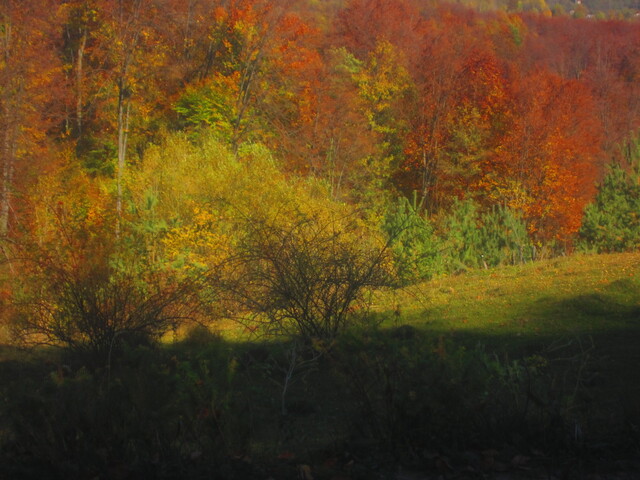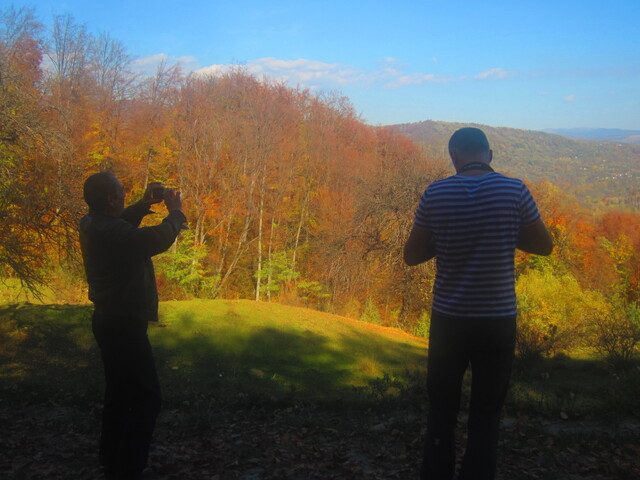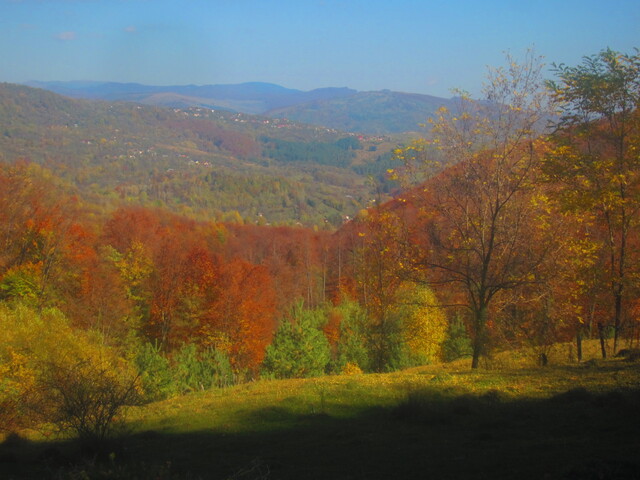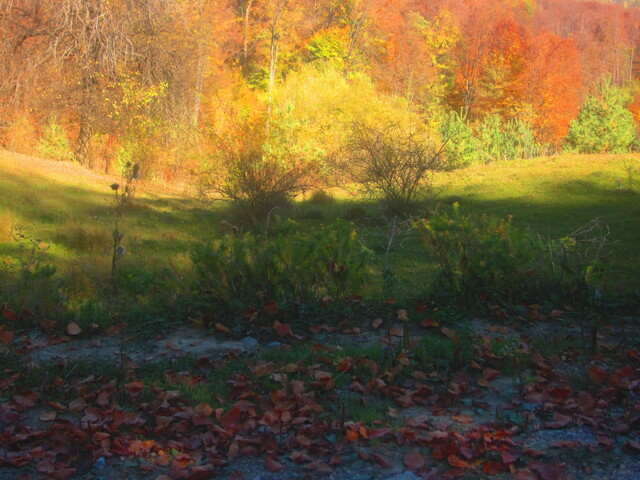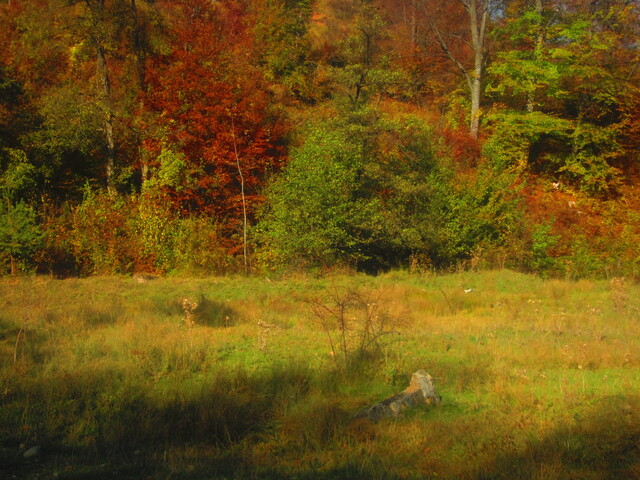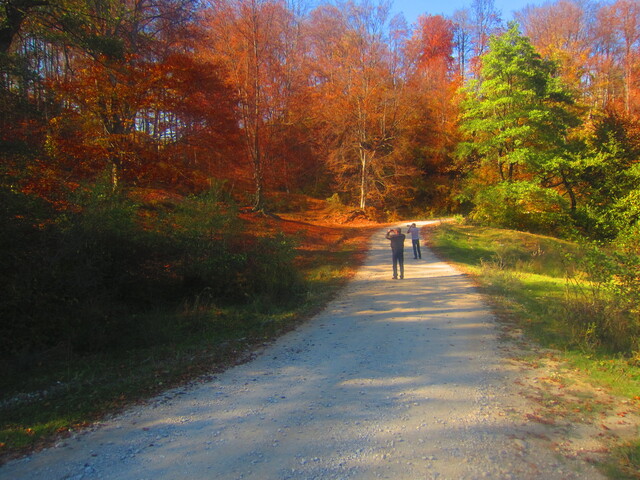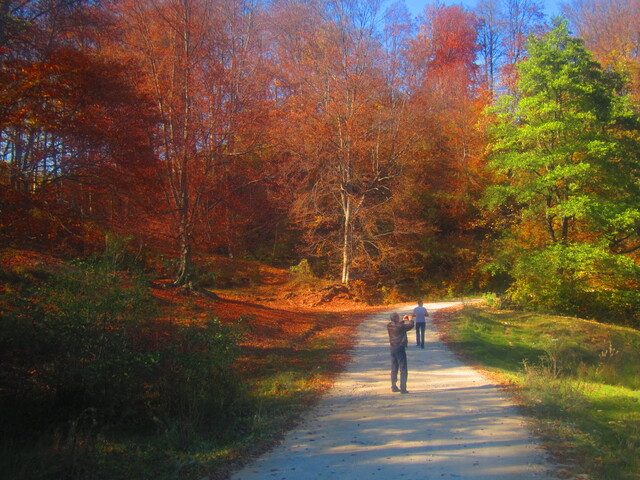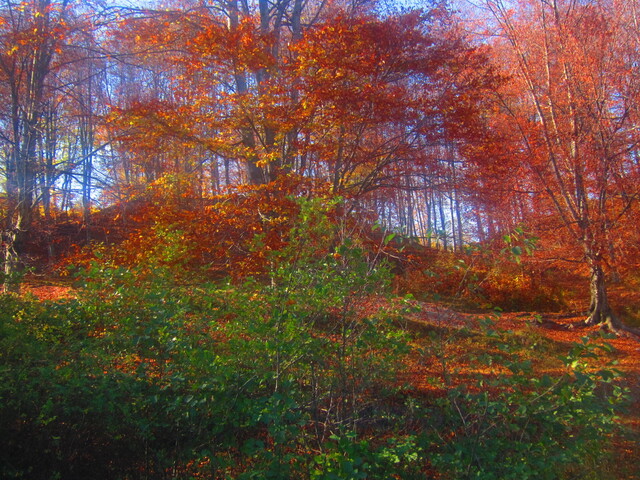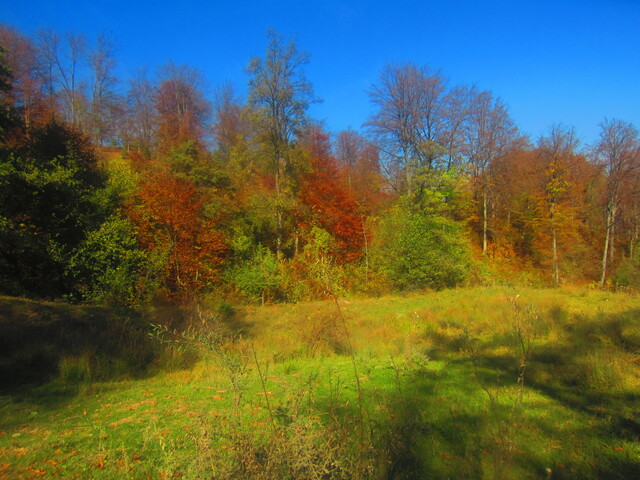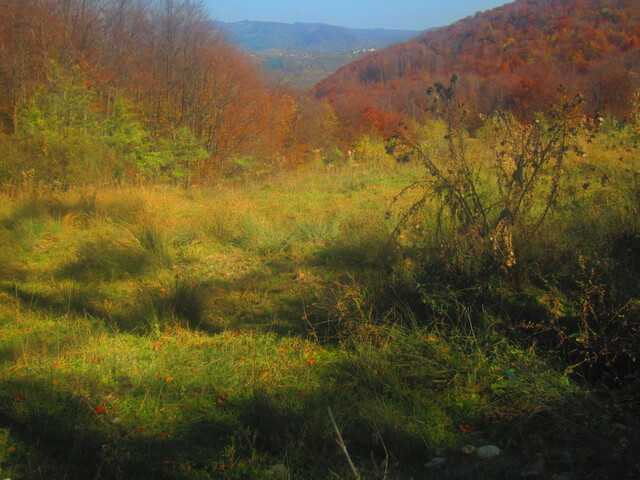 Valentin Gigore and SARM organized at Runcu Stone in October 2017
an event with a few important sky lovers from all over Romania
and more aspirants who decided to become volunteers in astronomy.
We had a wonderful evening,
with a few presentations and a magnificent twilight,
including the sunset and the moonrise.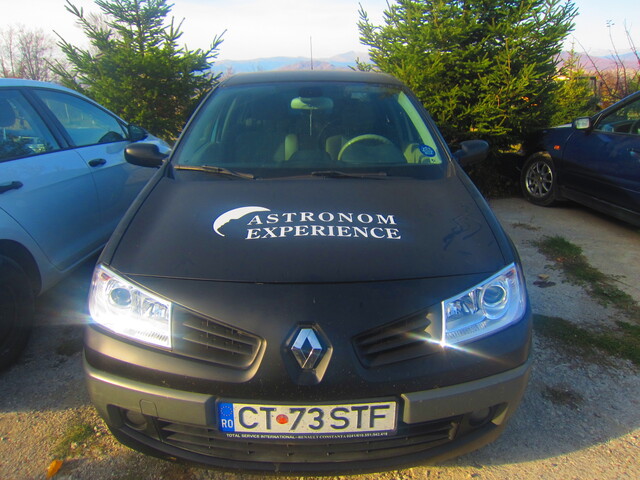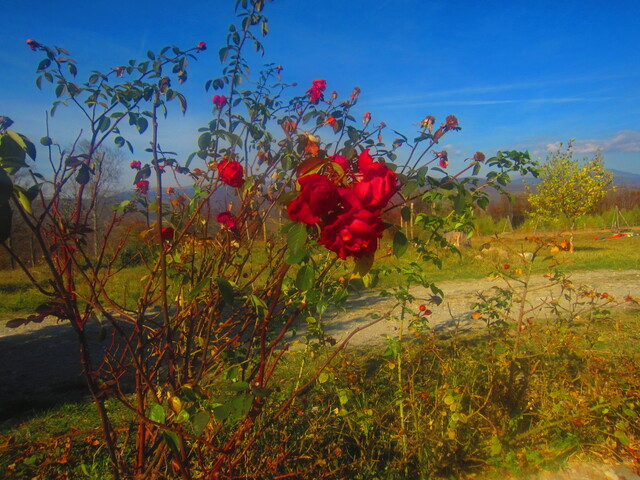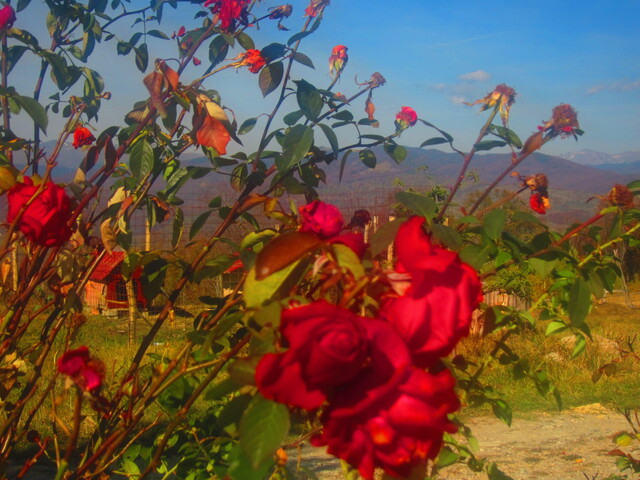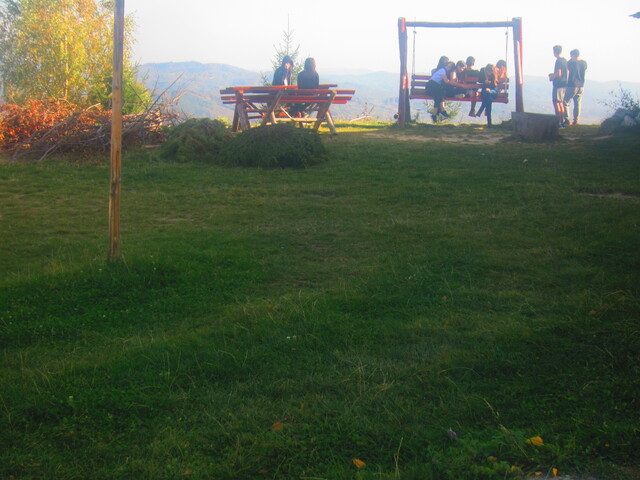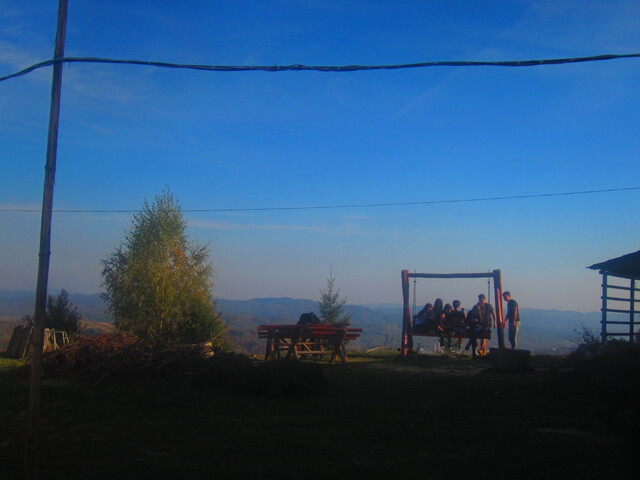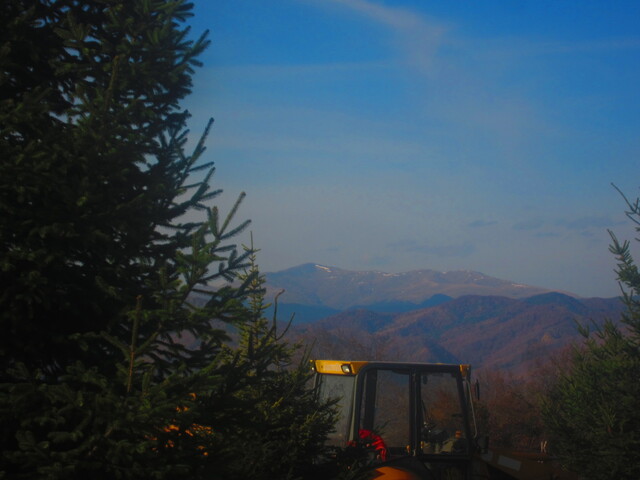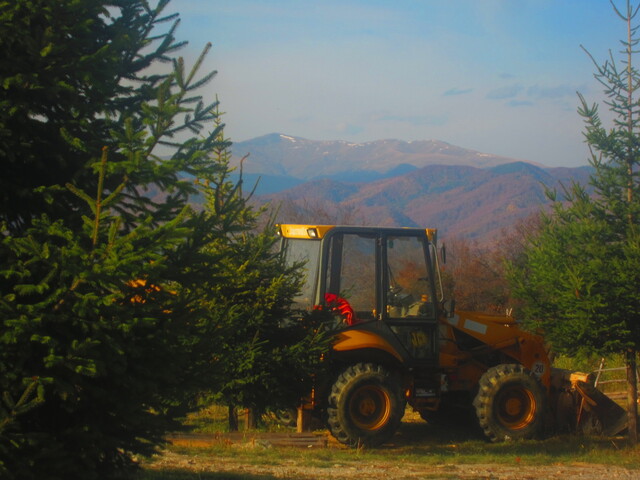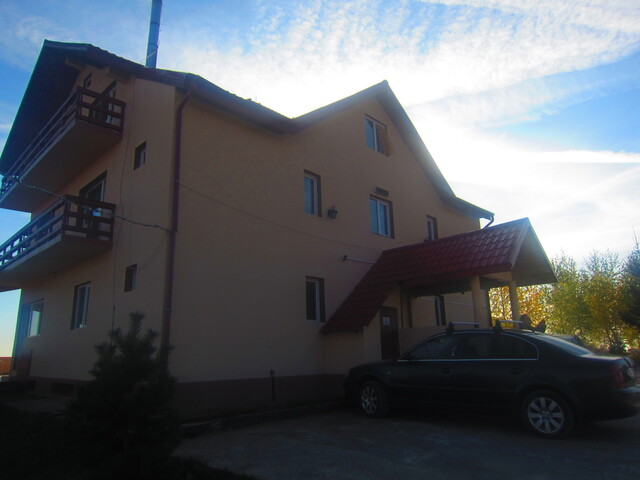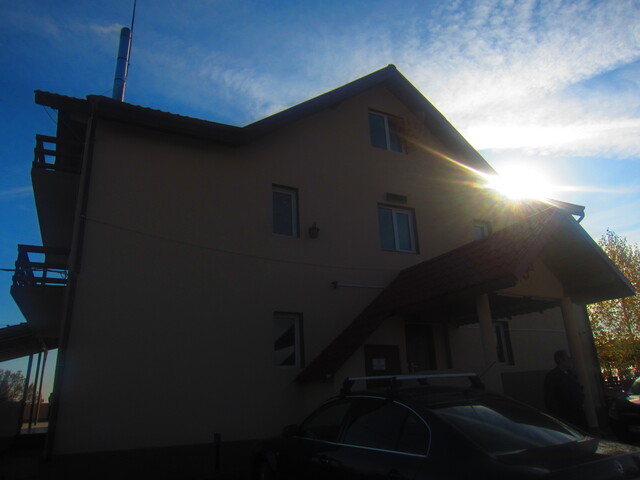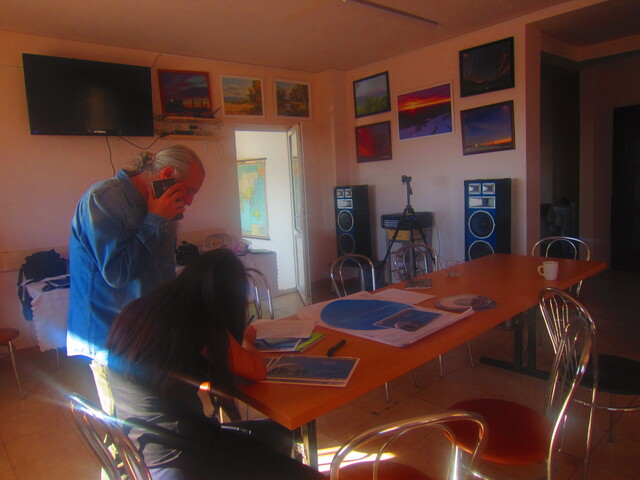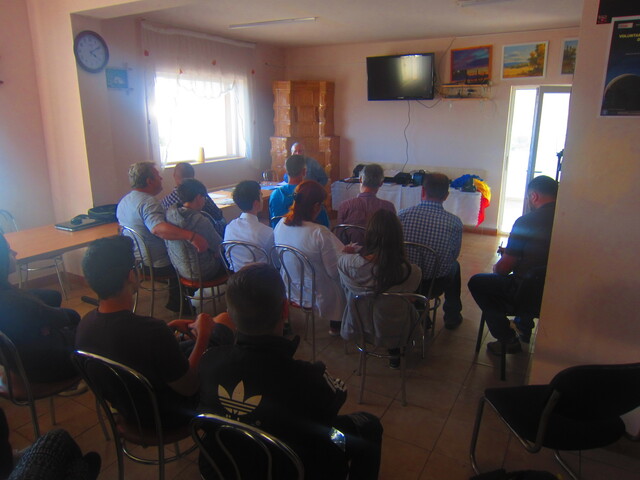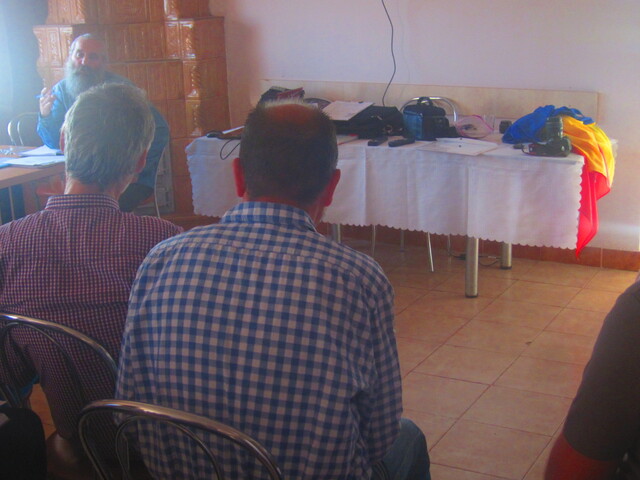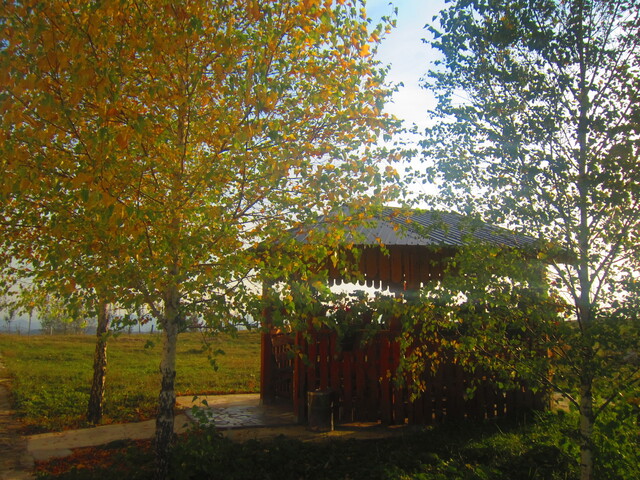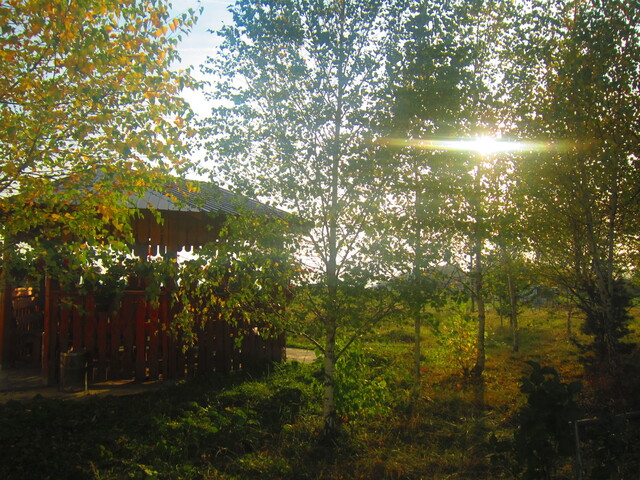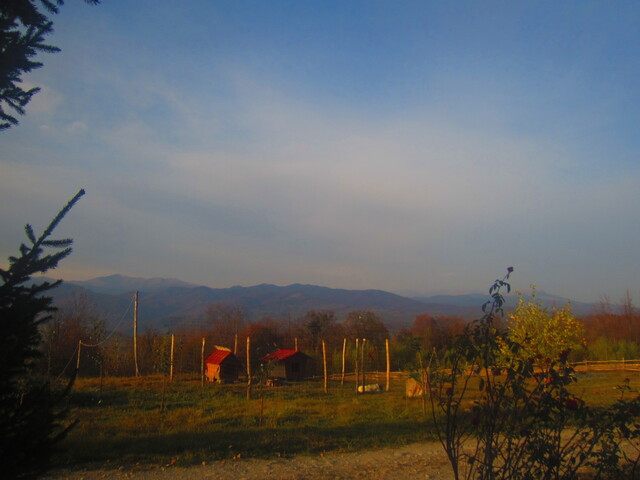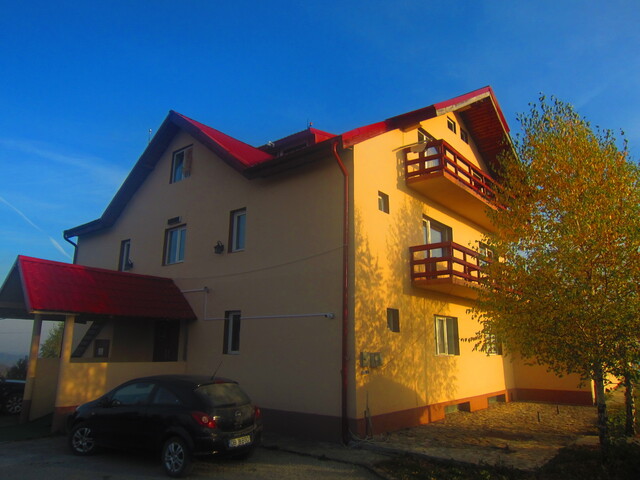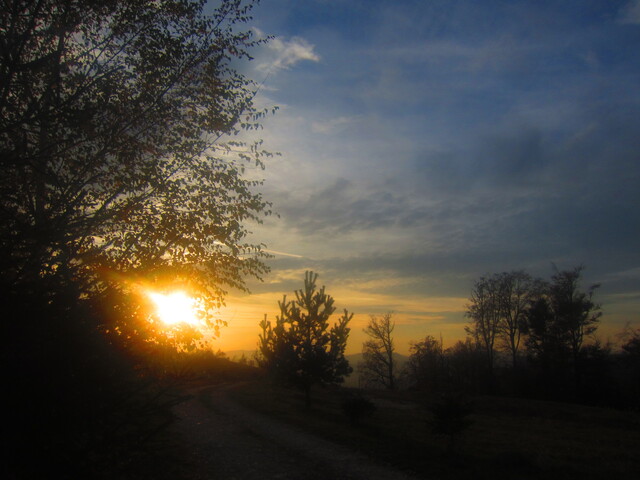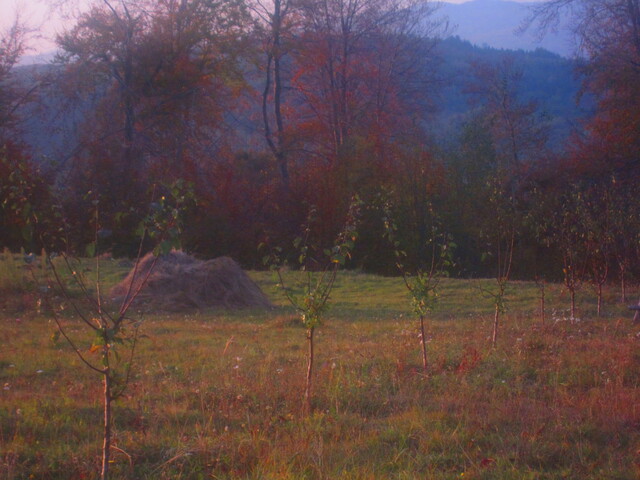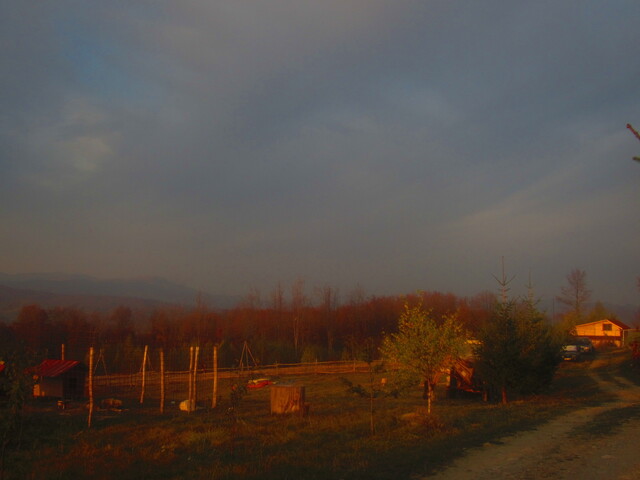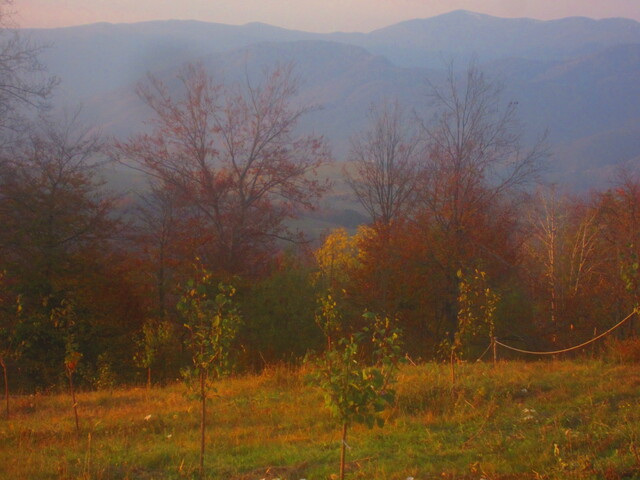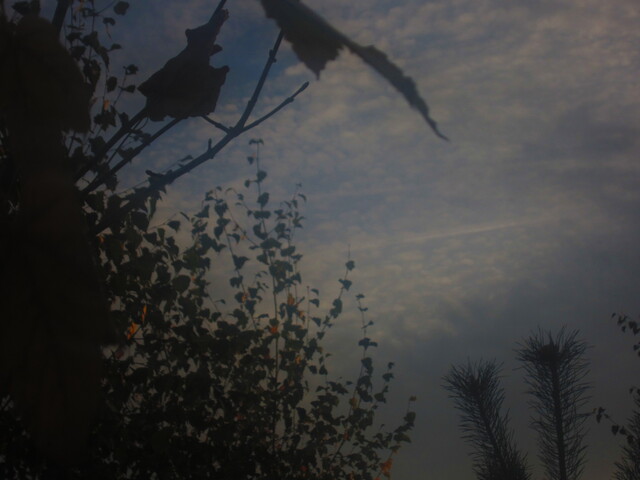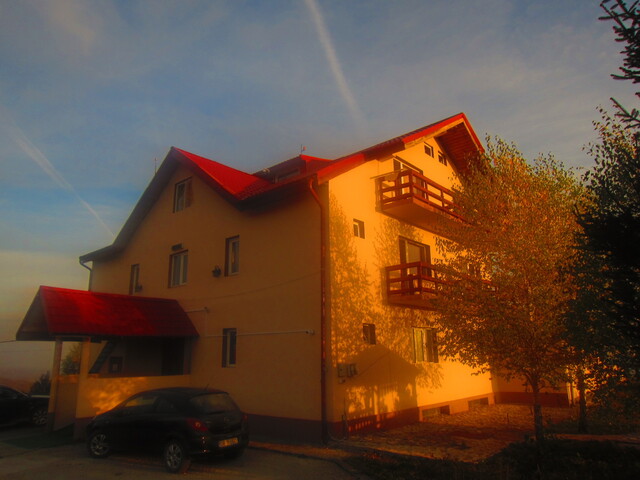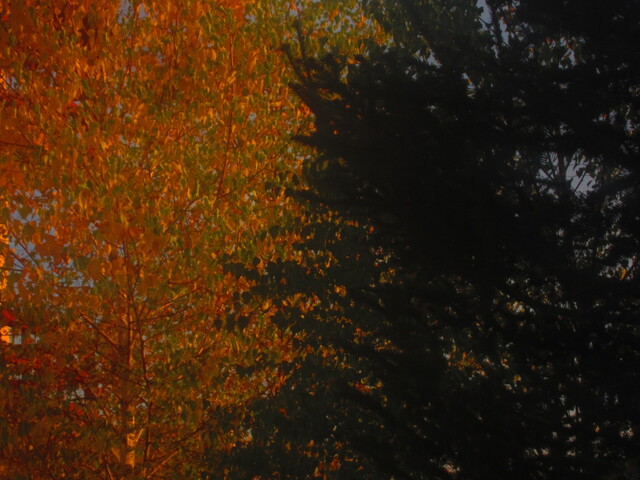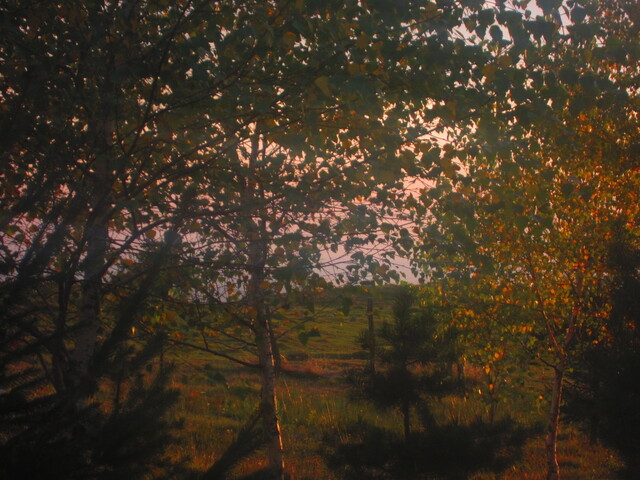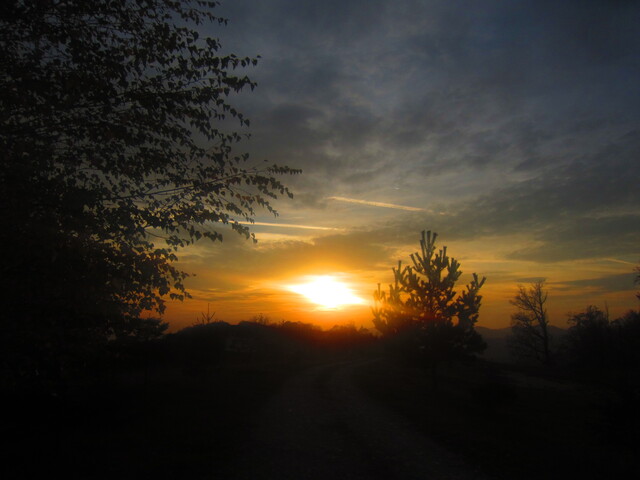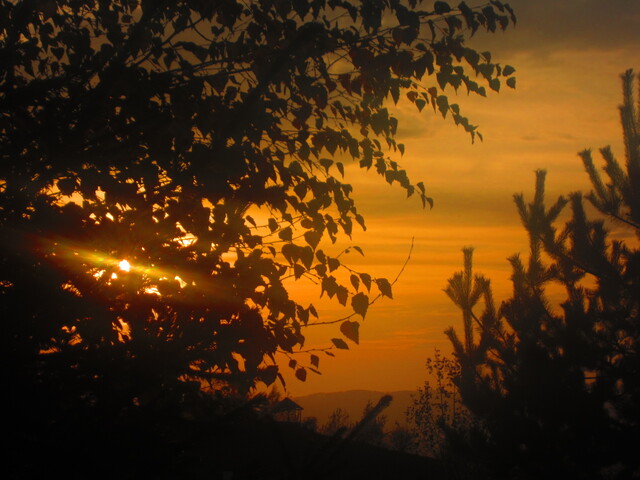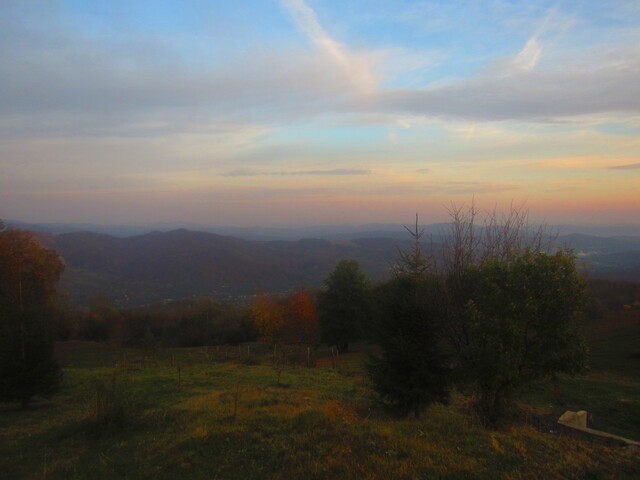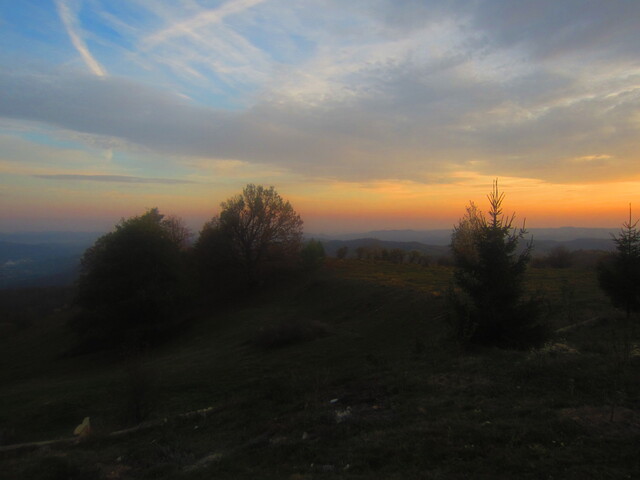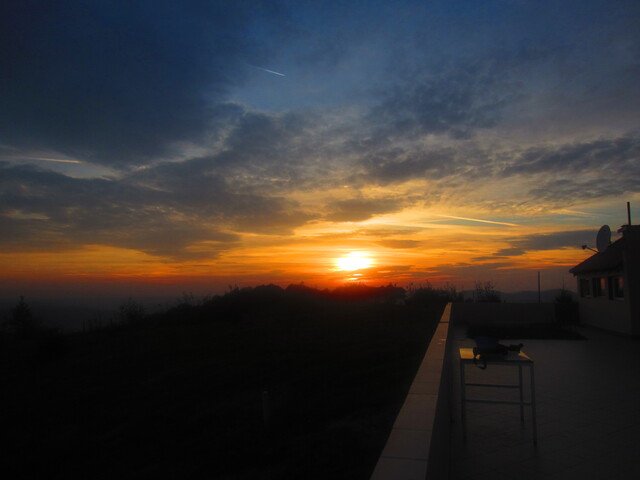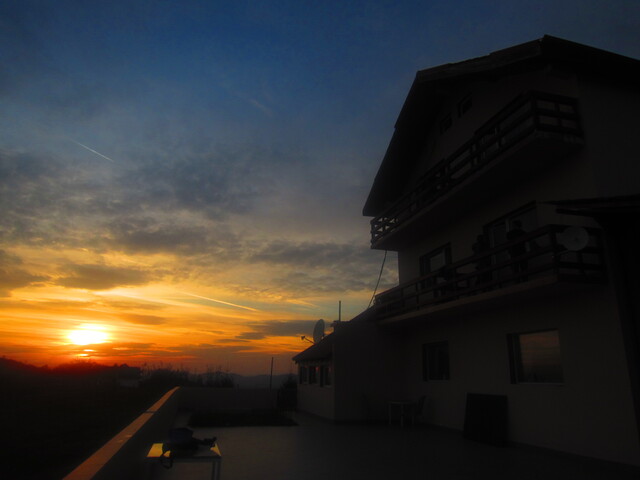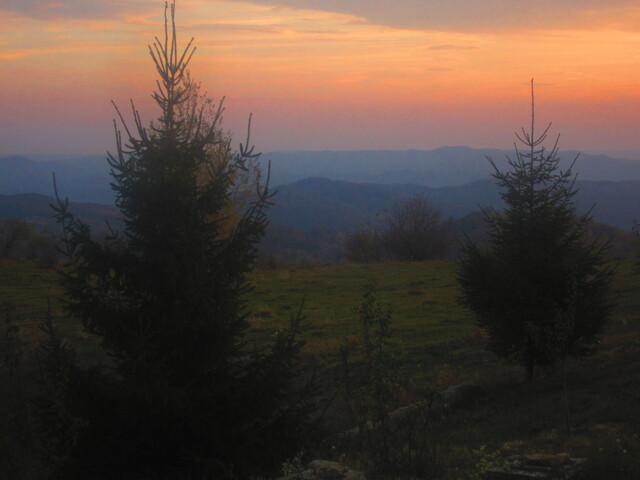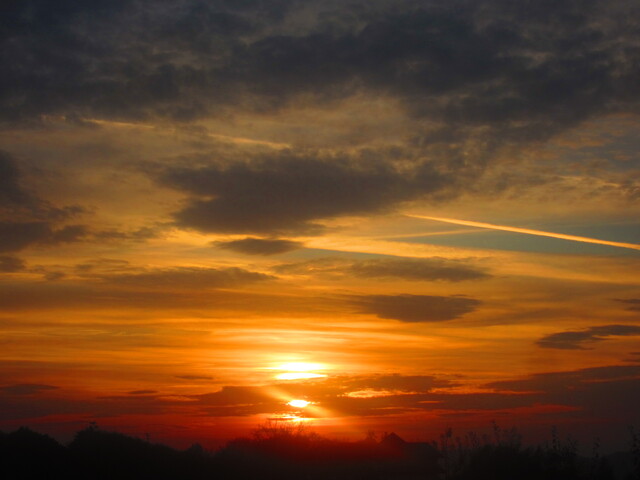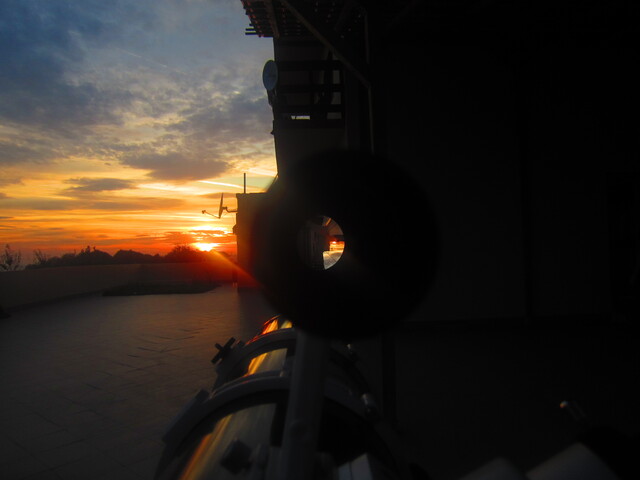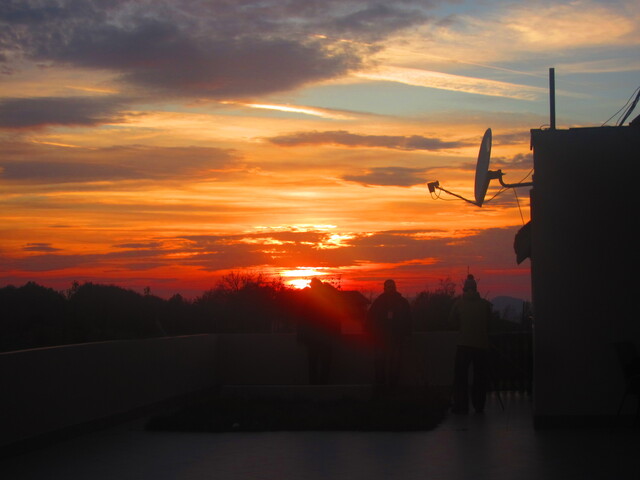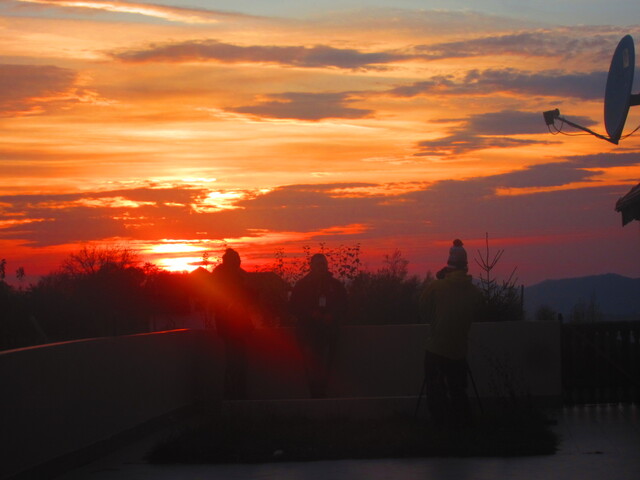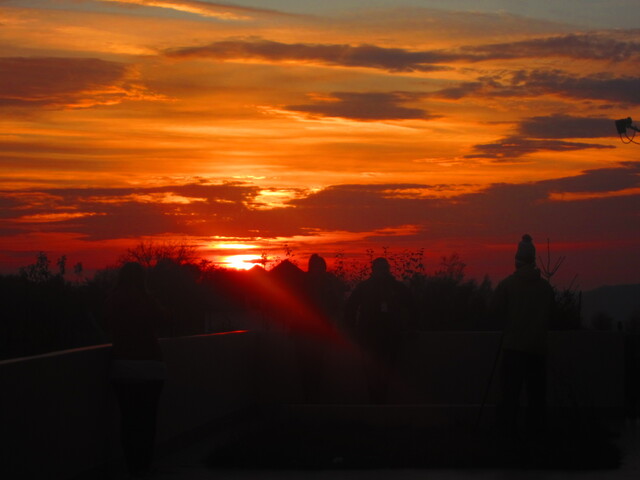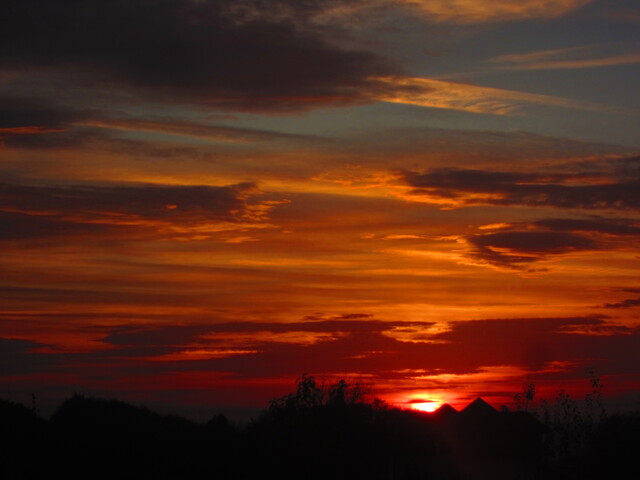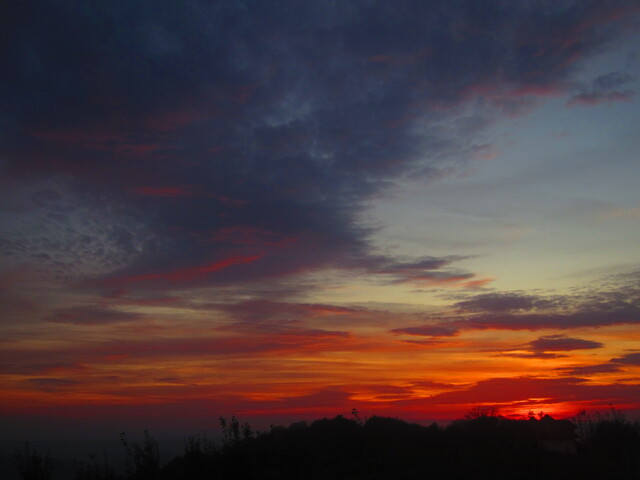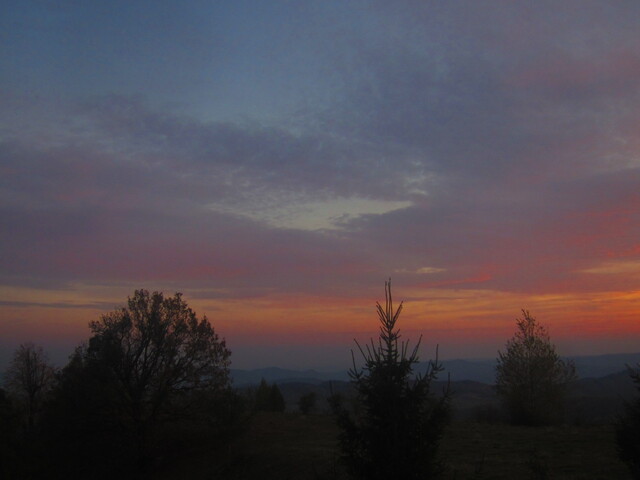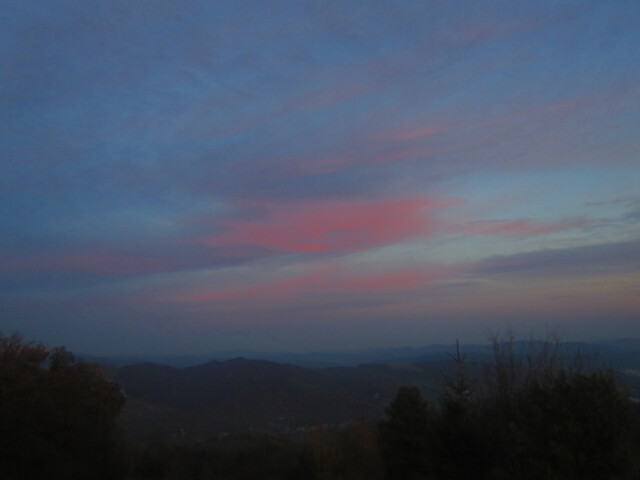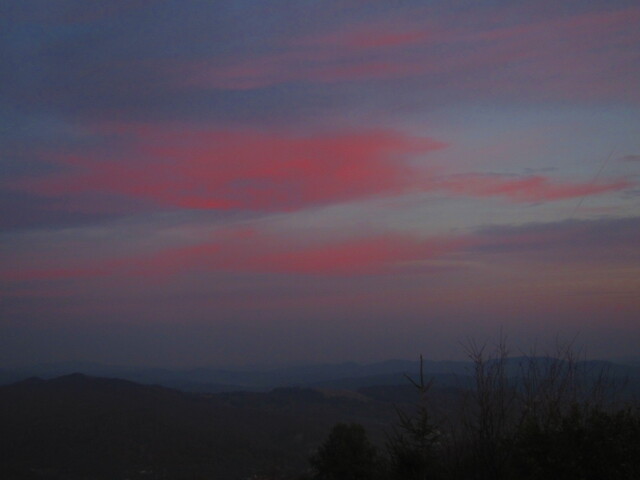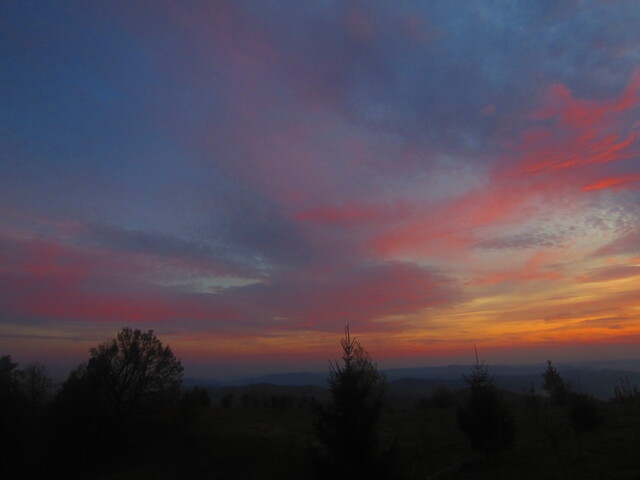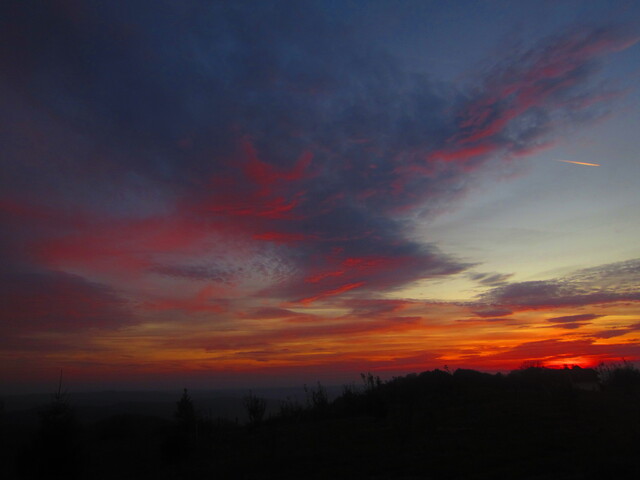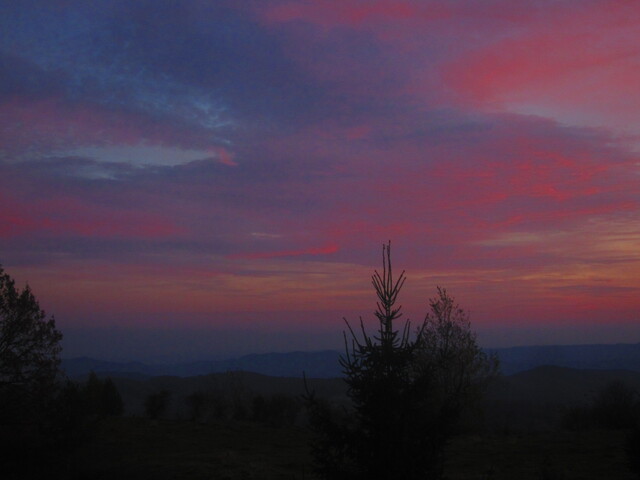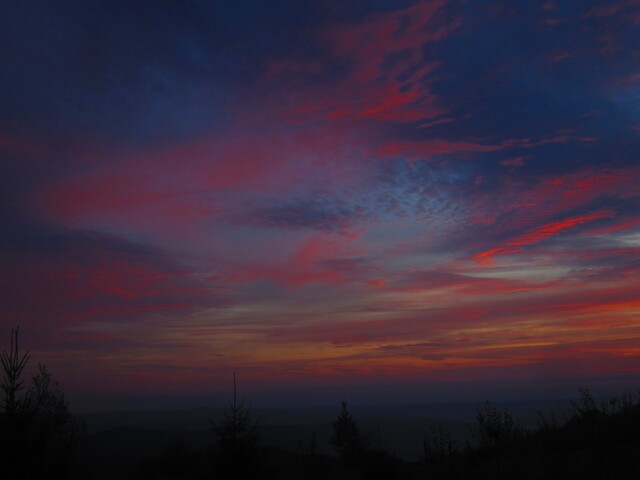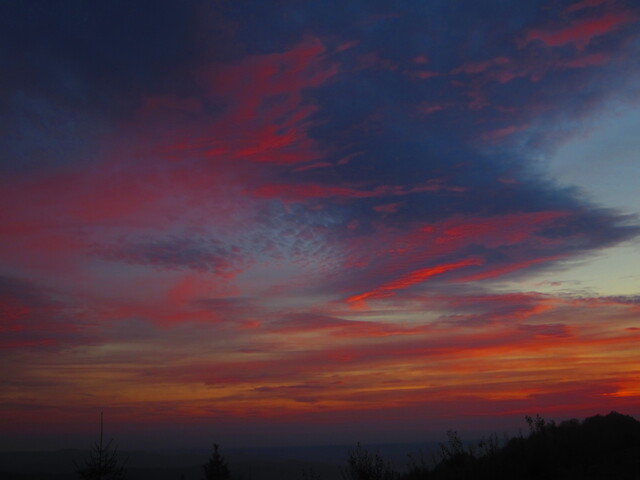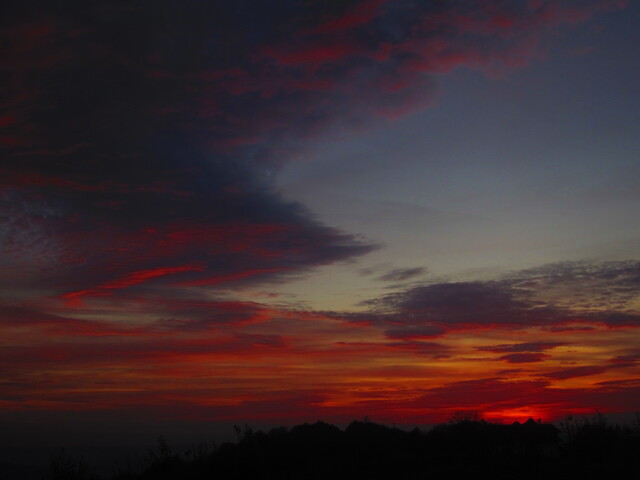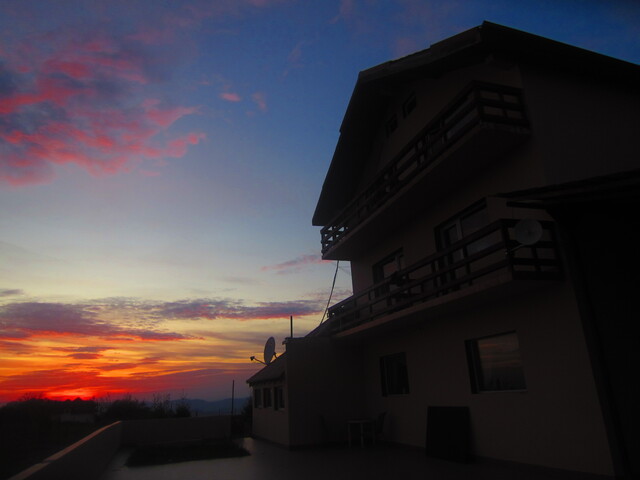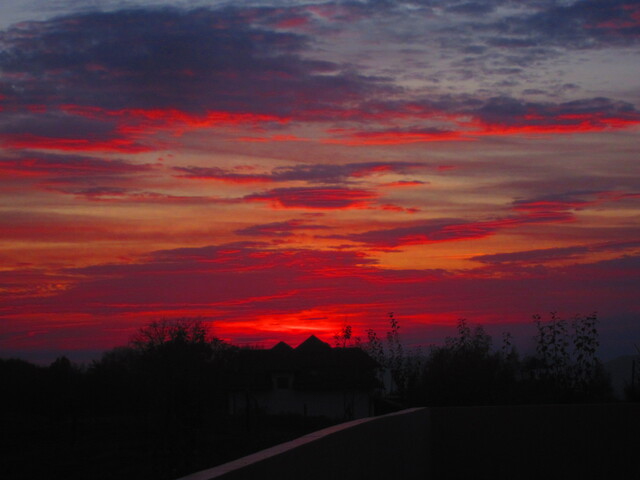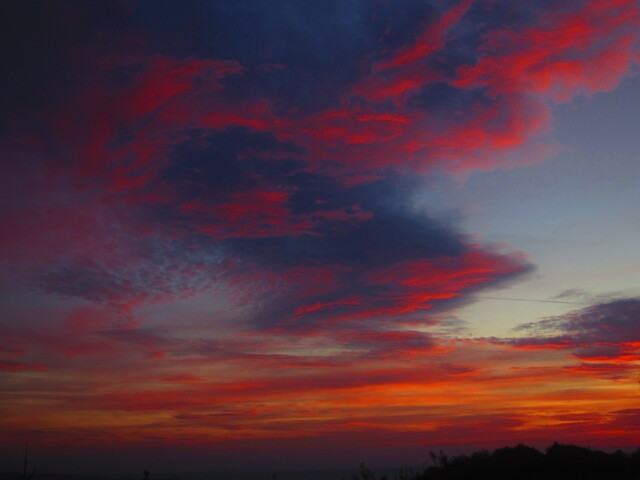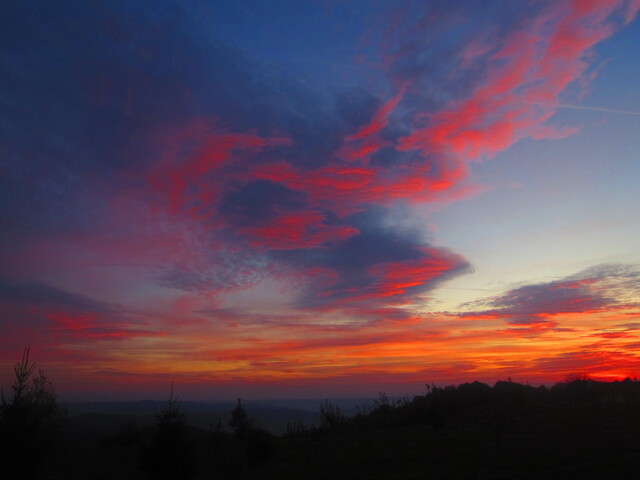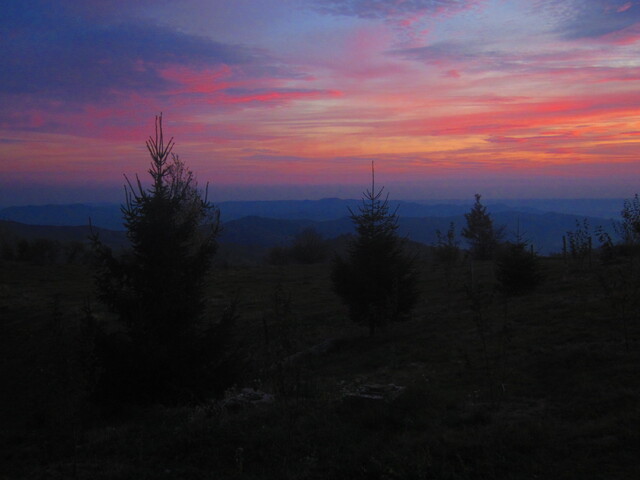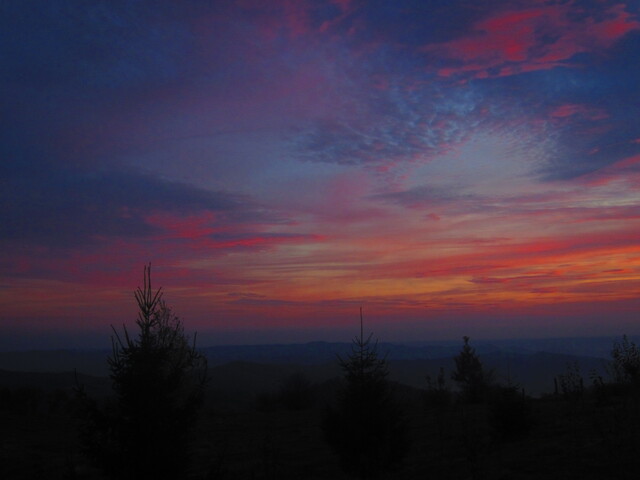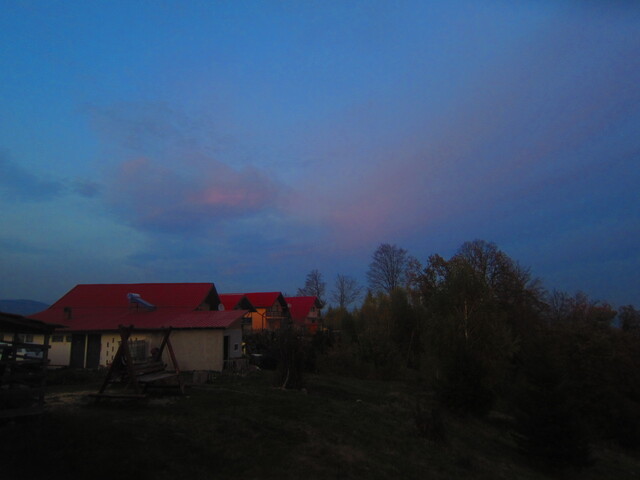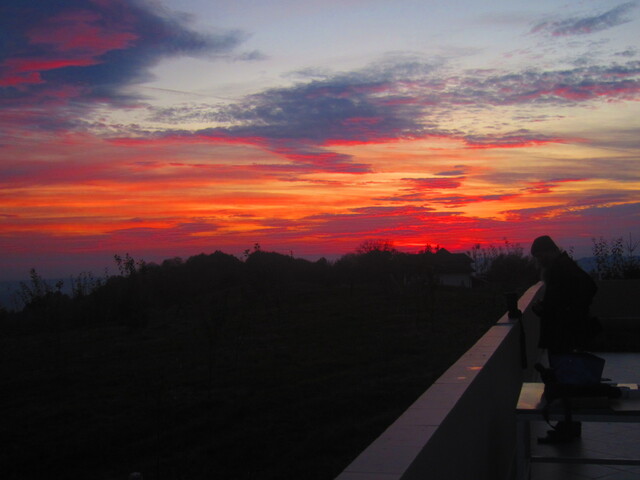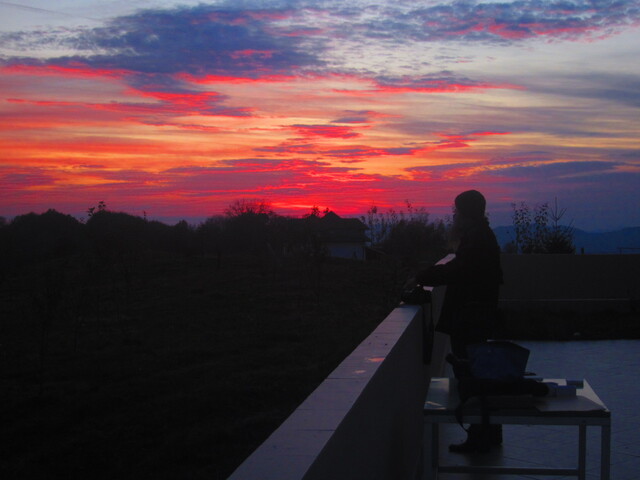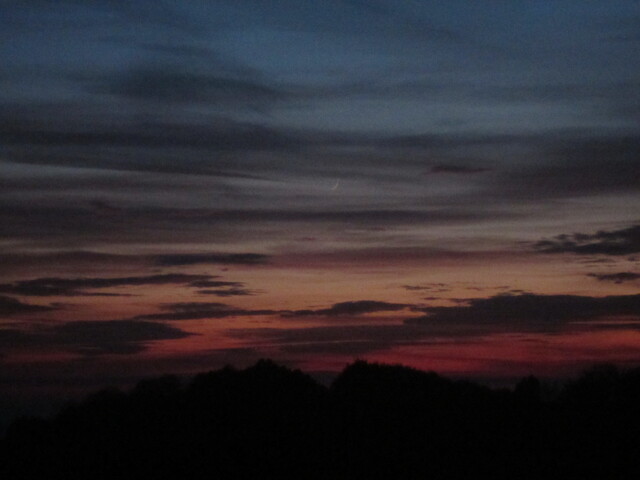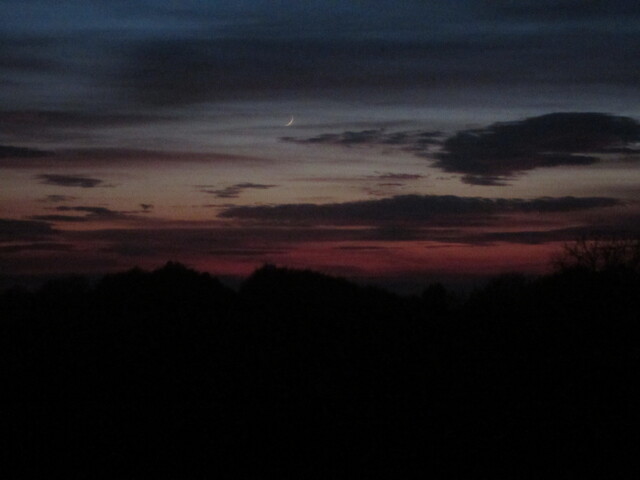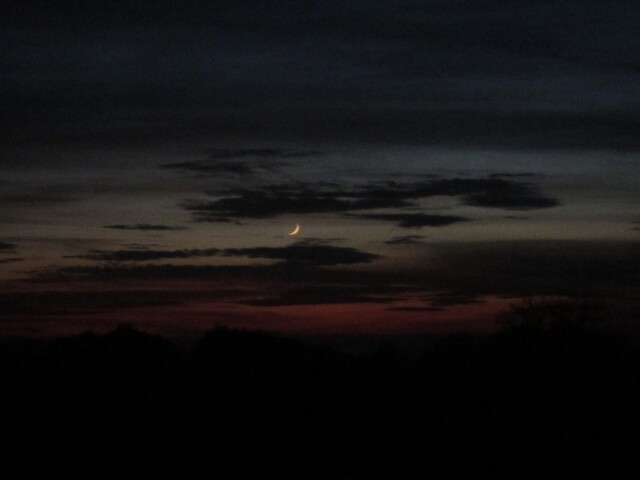 On the next morning
I admired the brightest star, Sirius,
the brightest planet, Venus,
and the sunrise.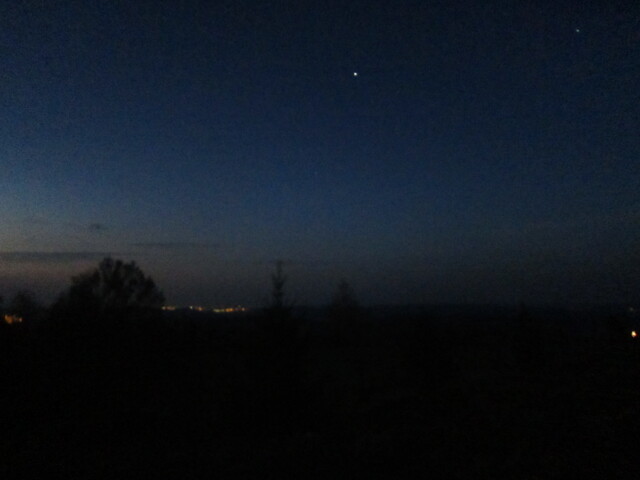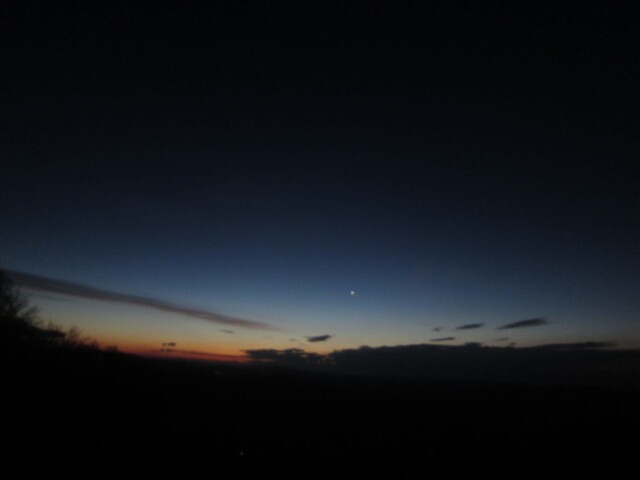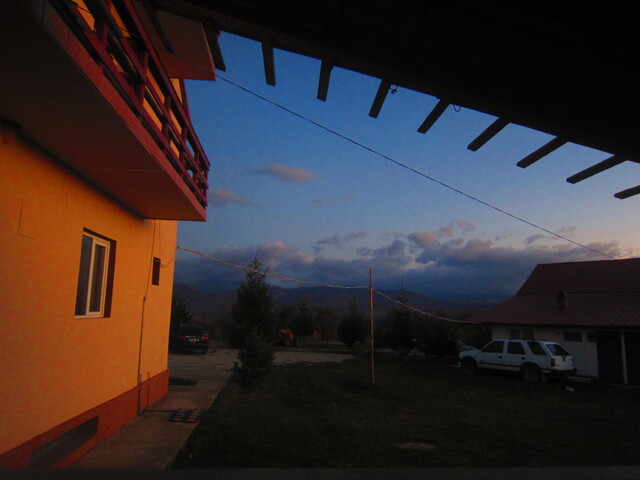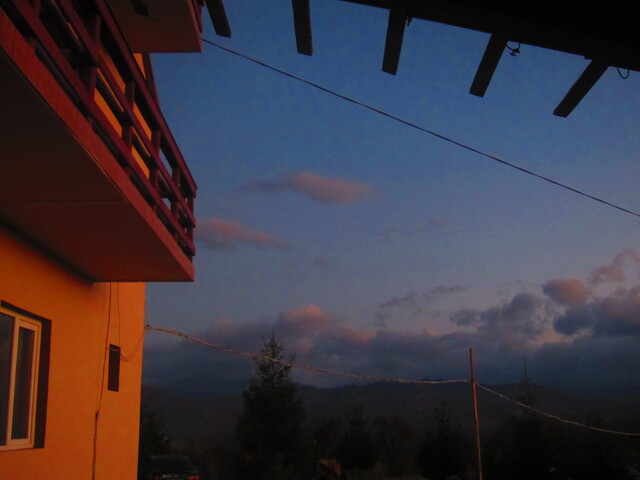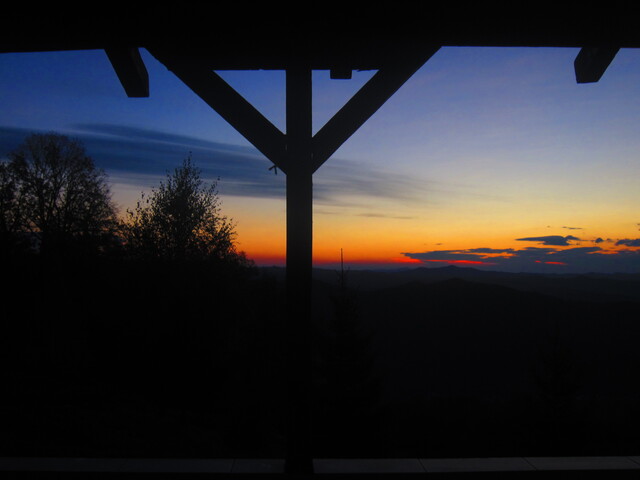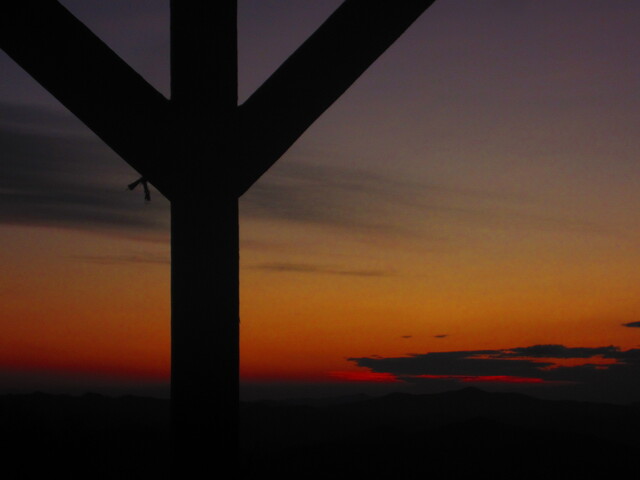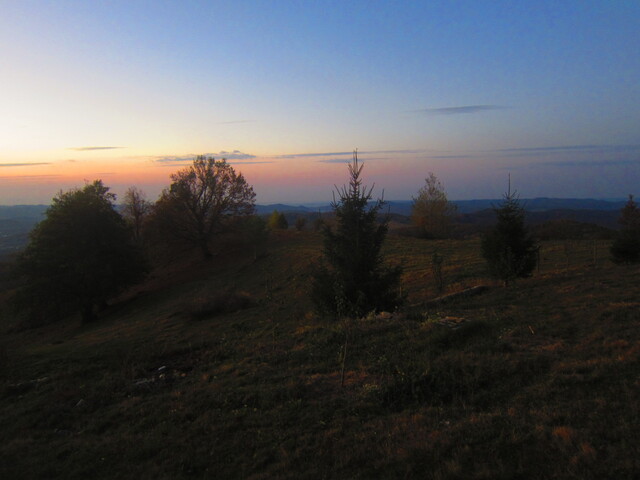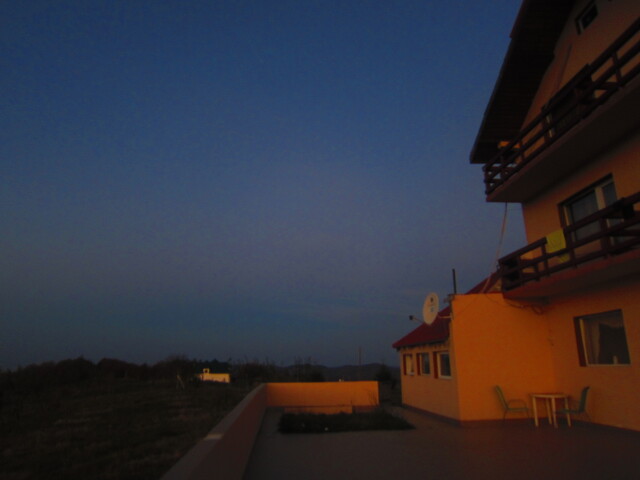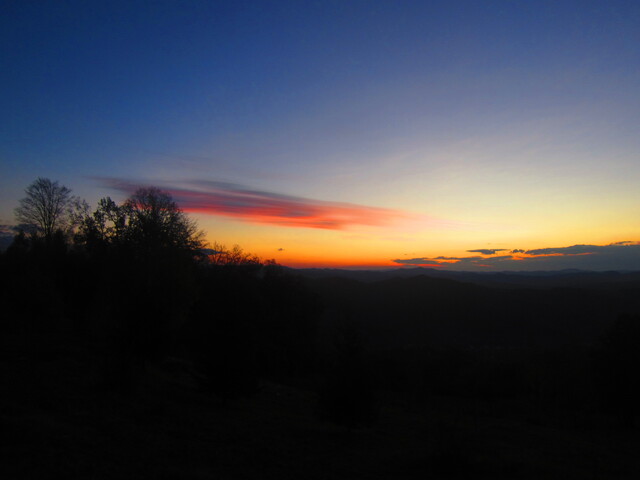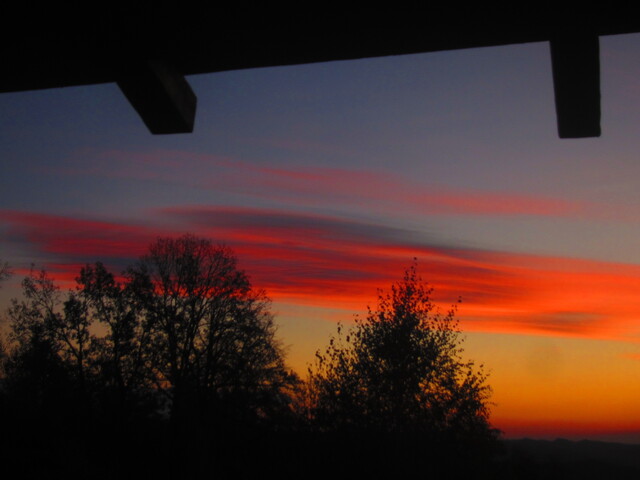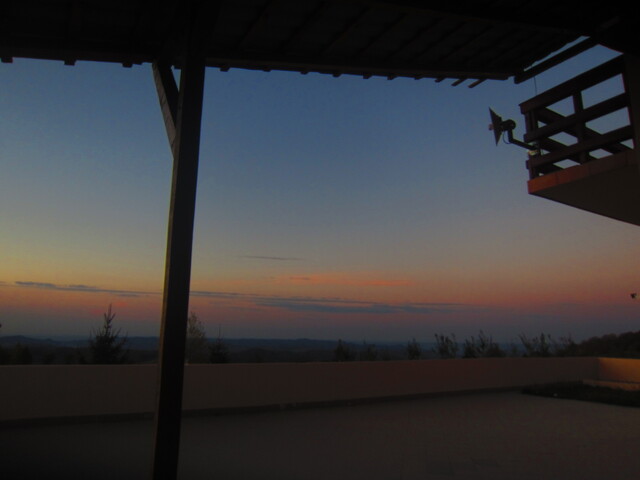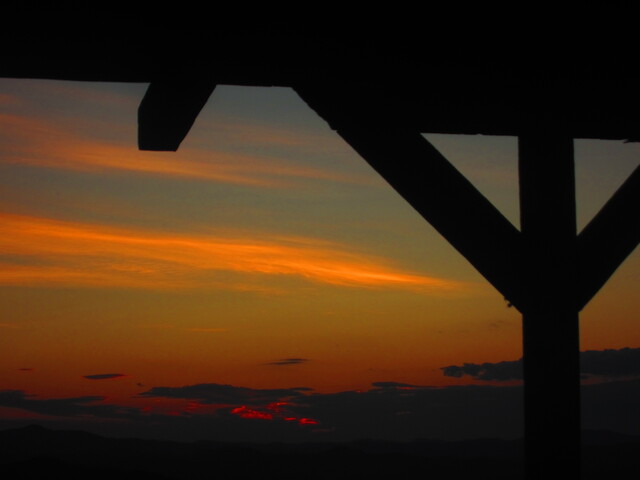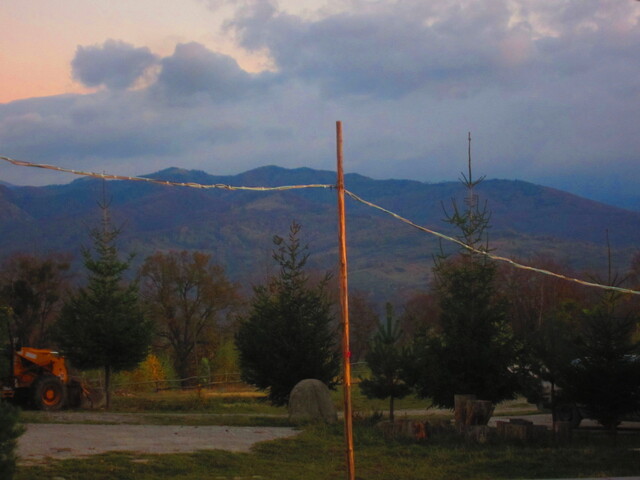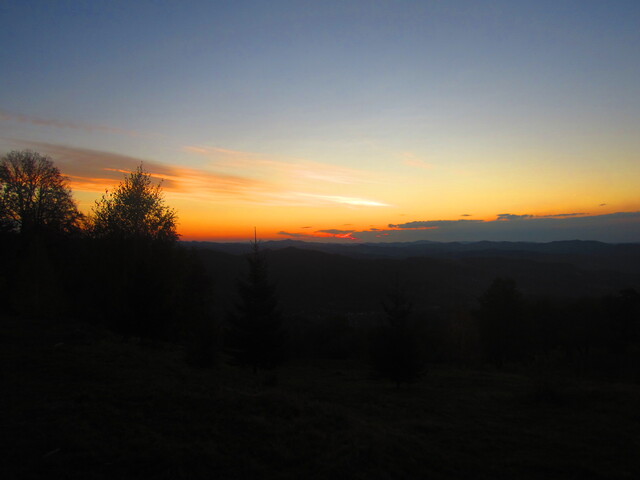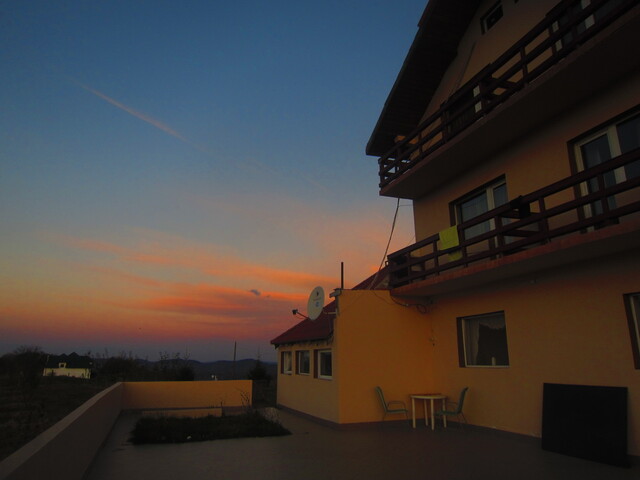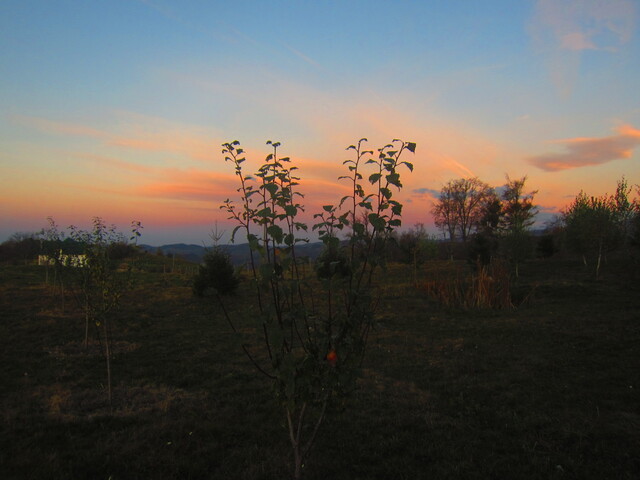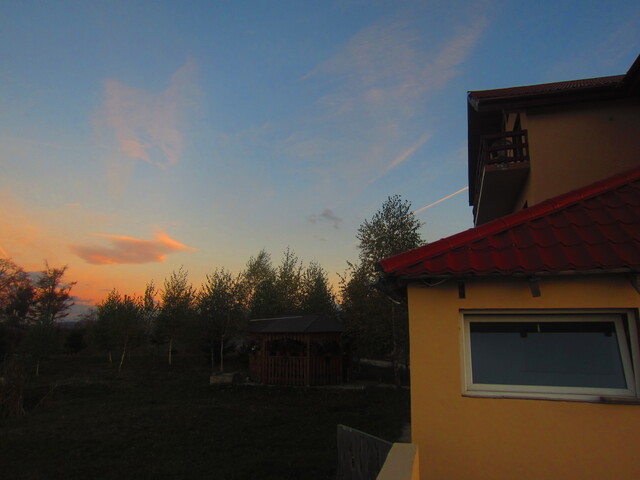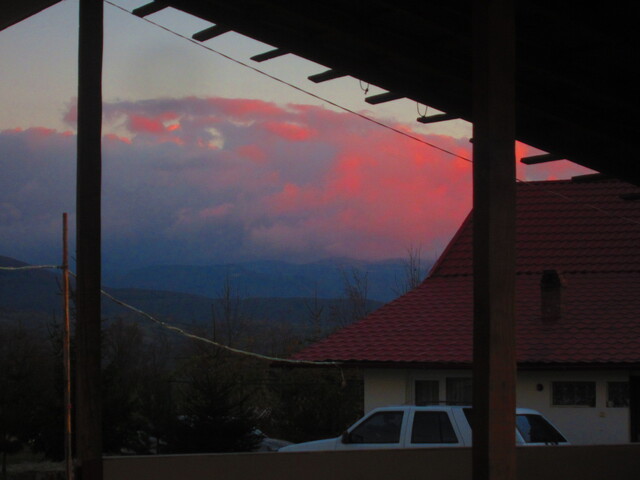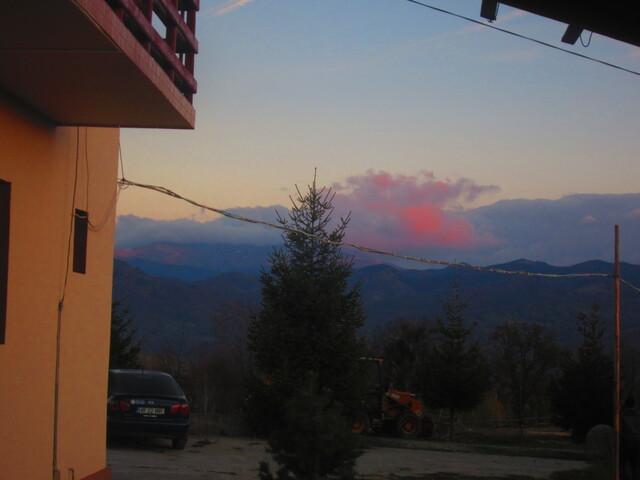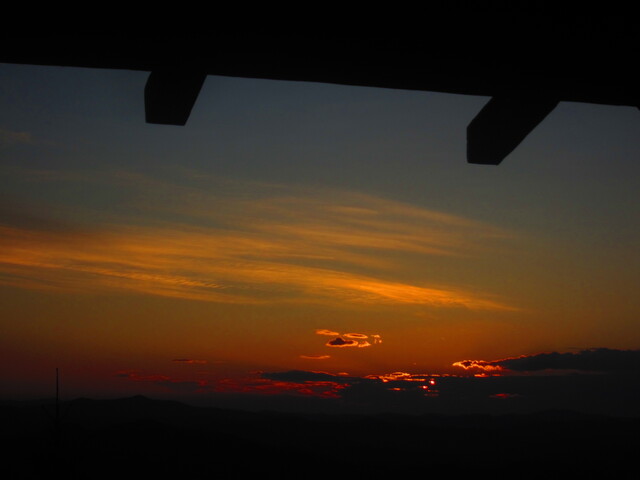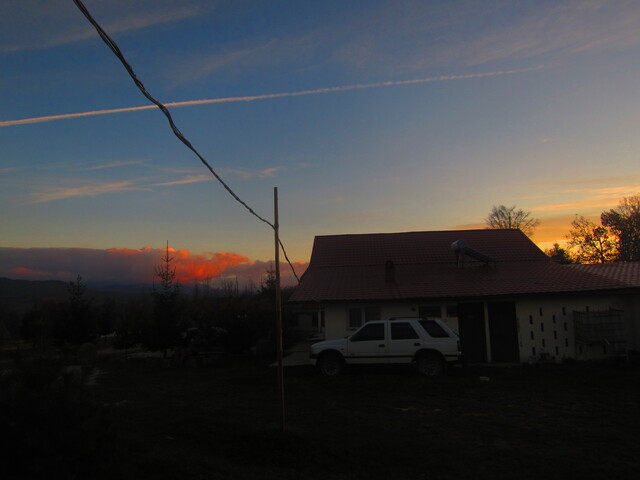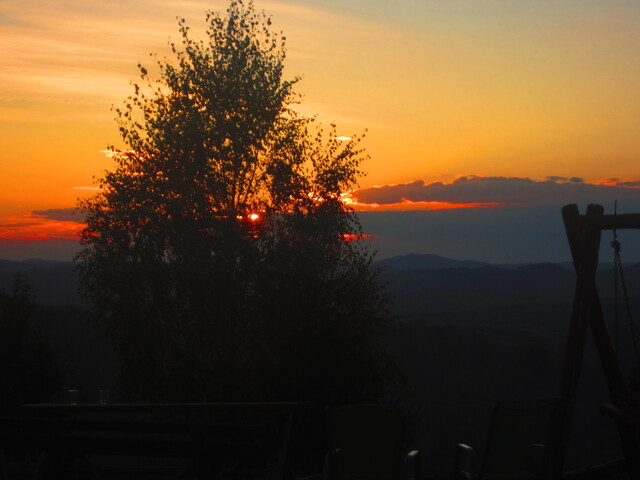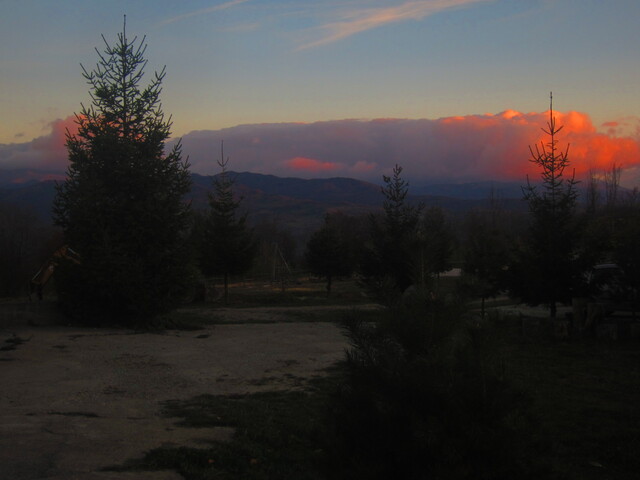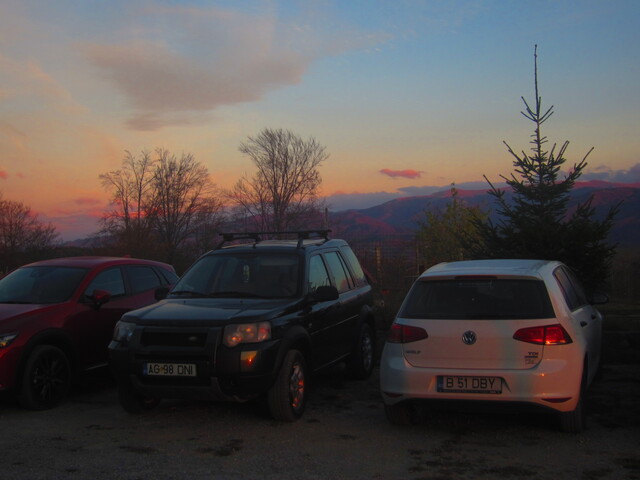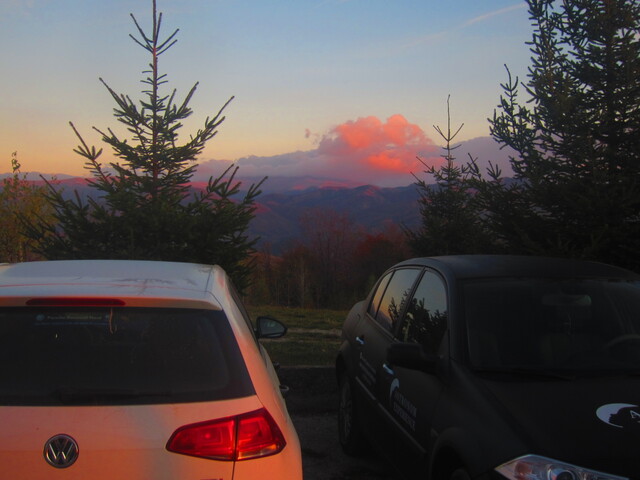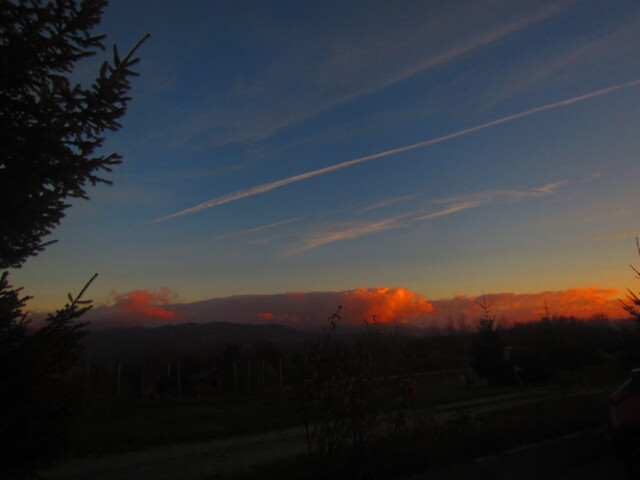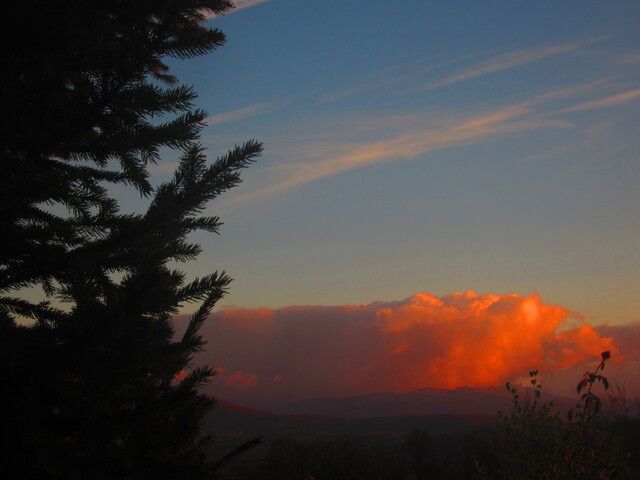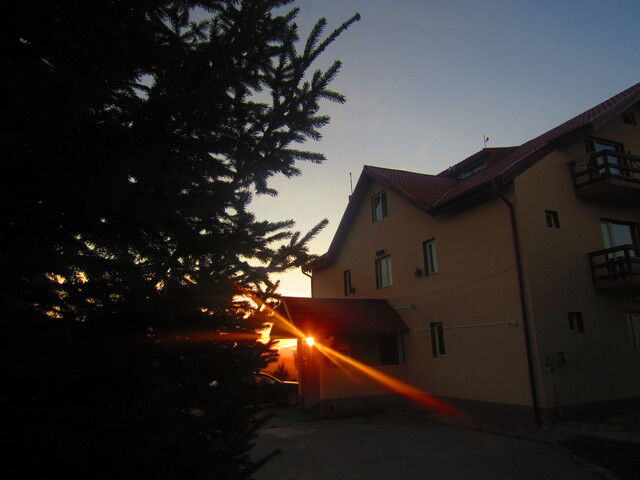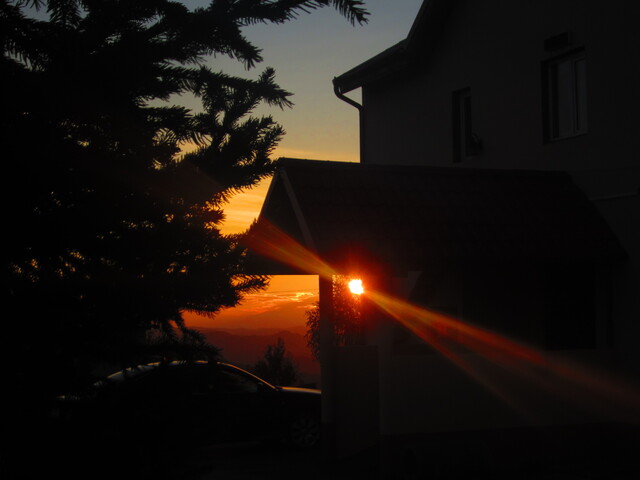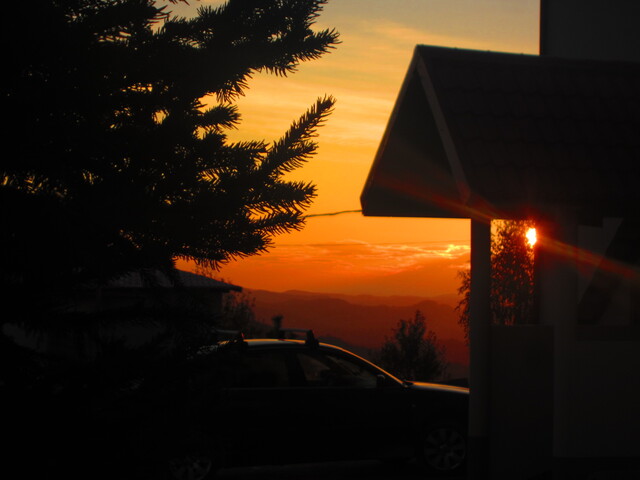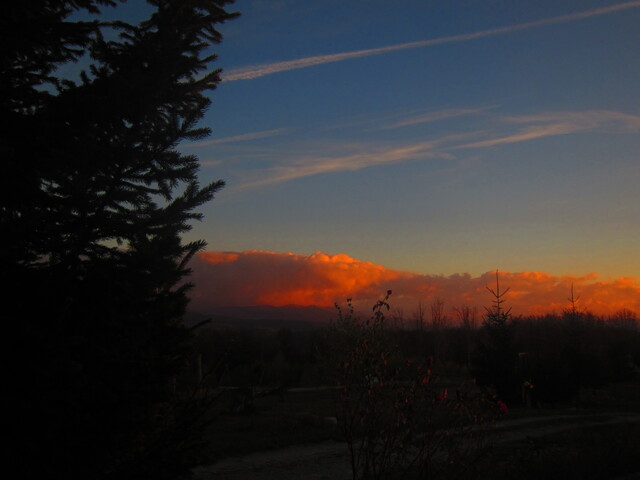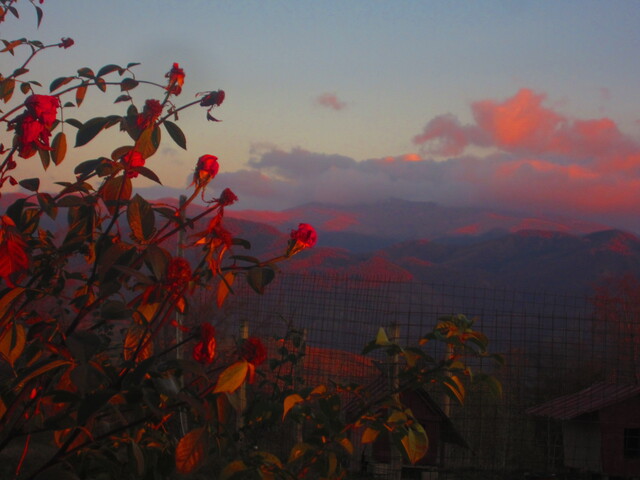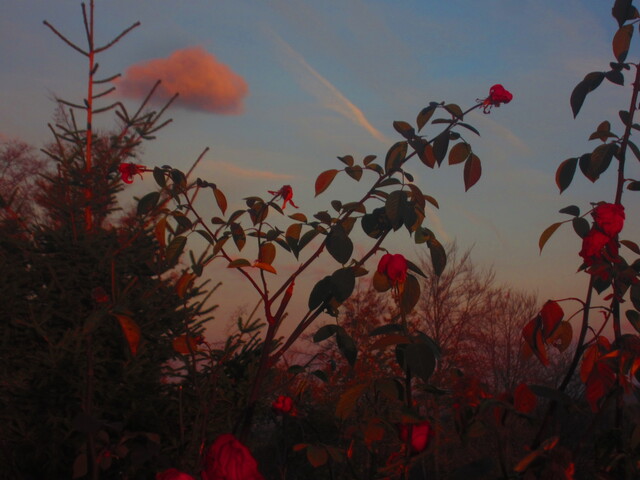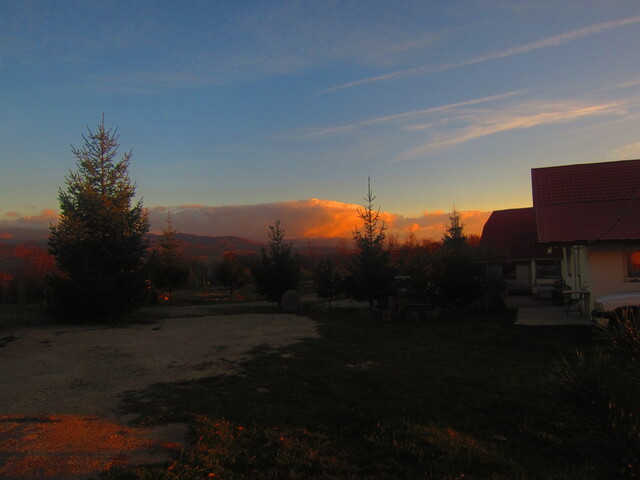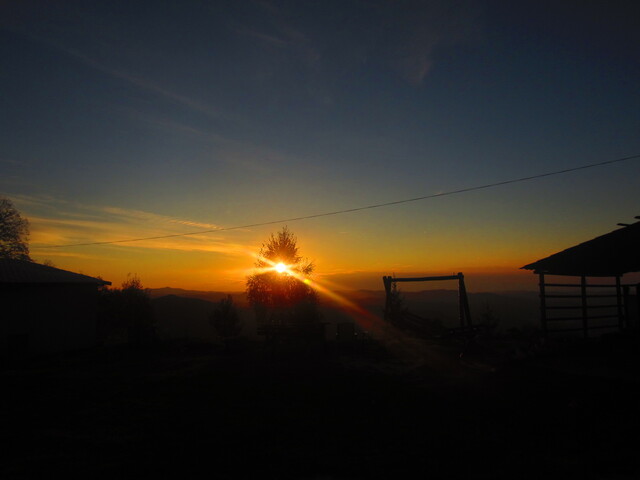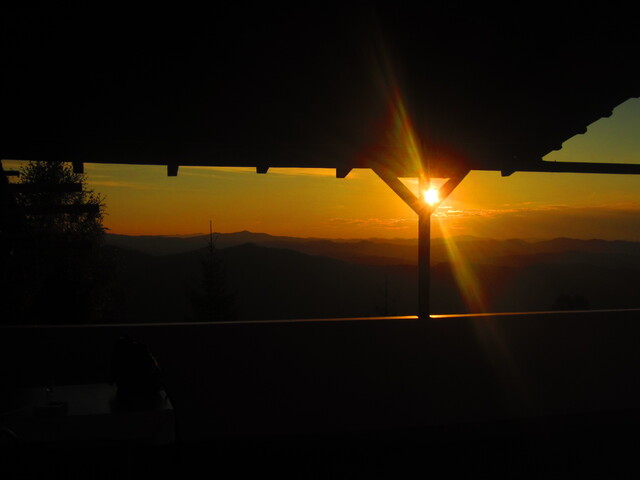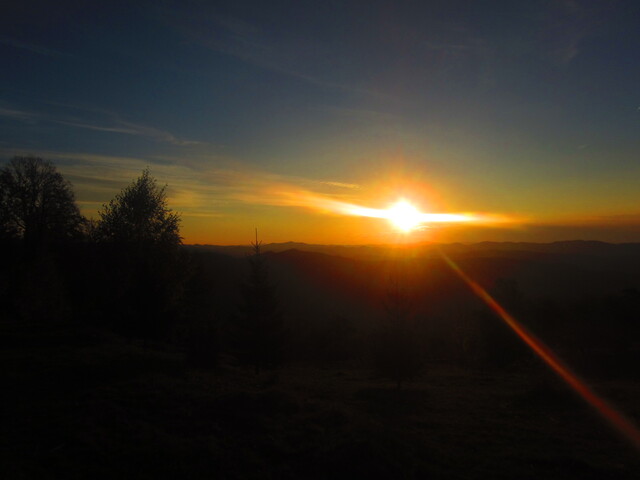 Then a few other moments of the event
and my departure.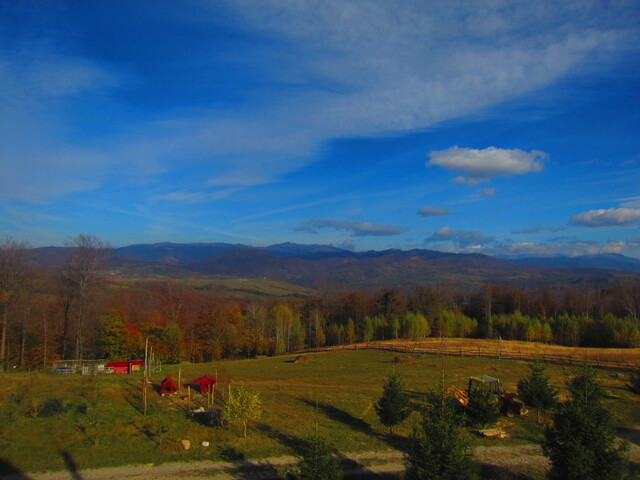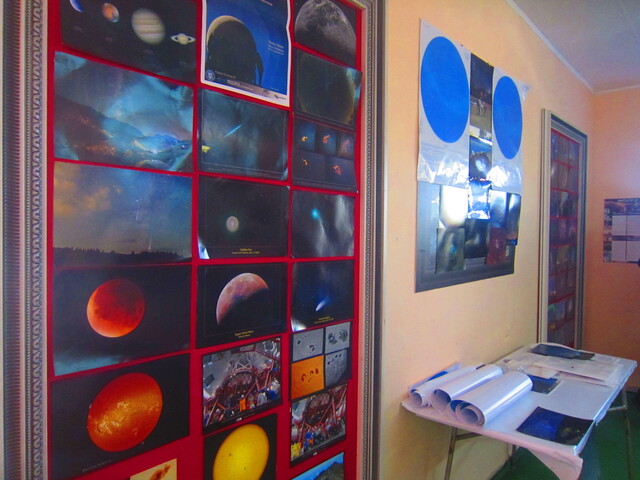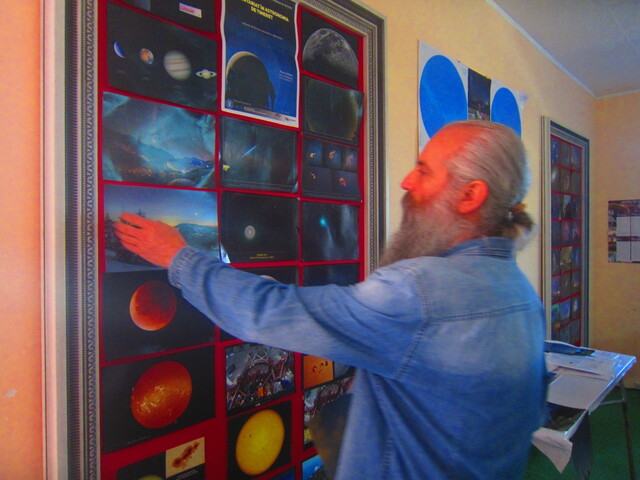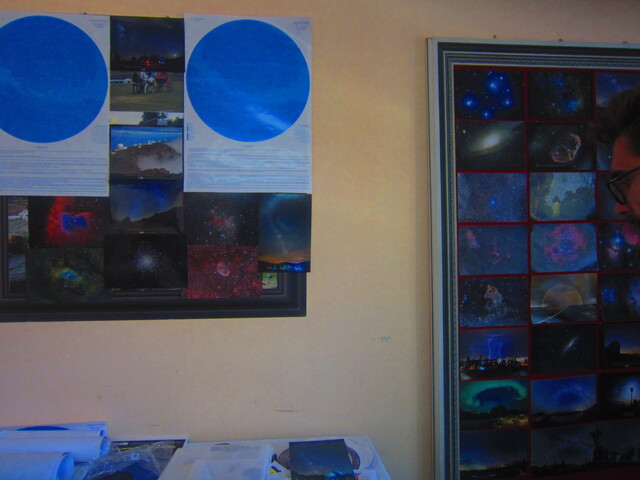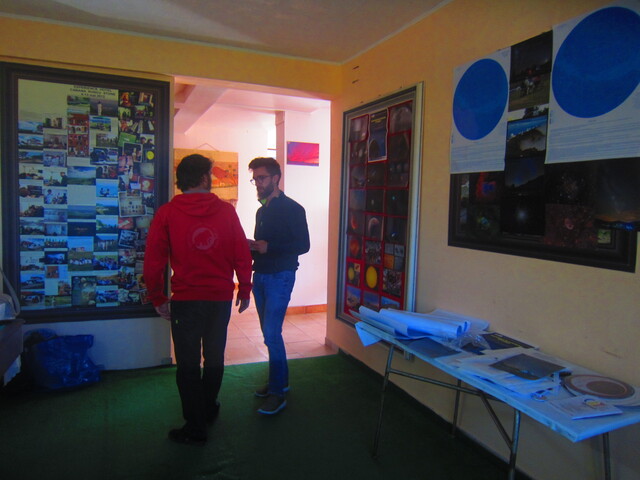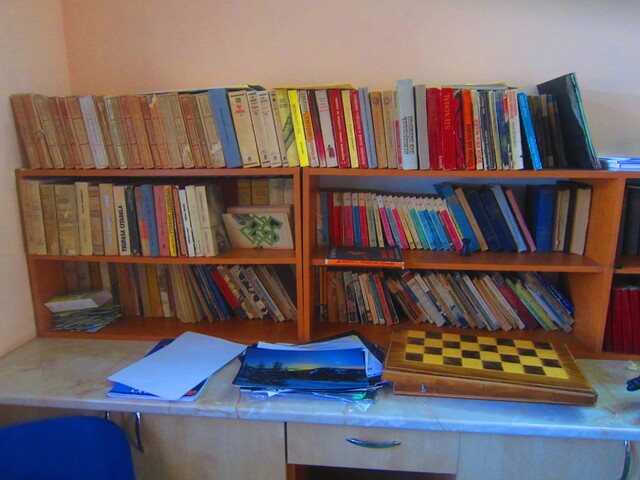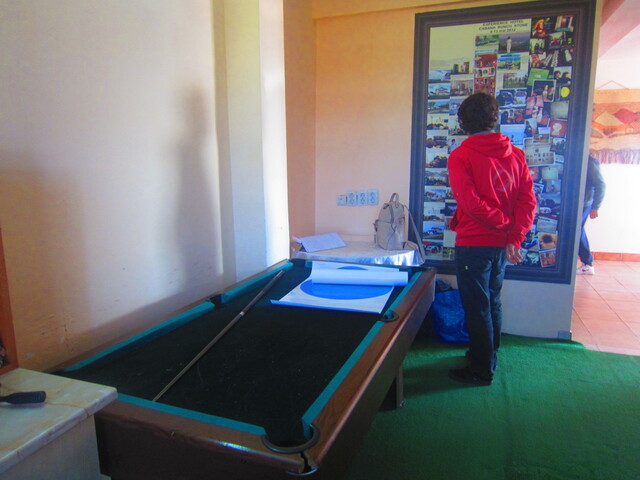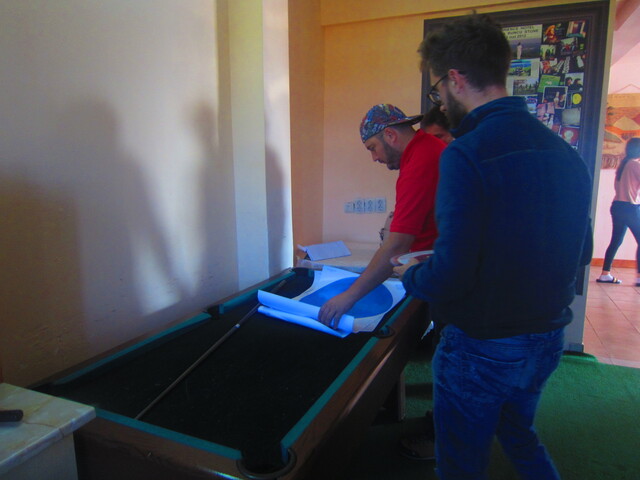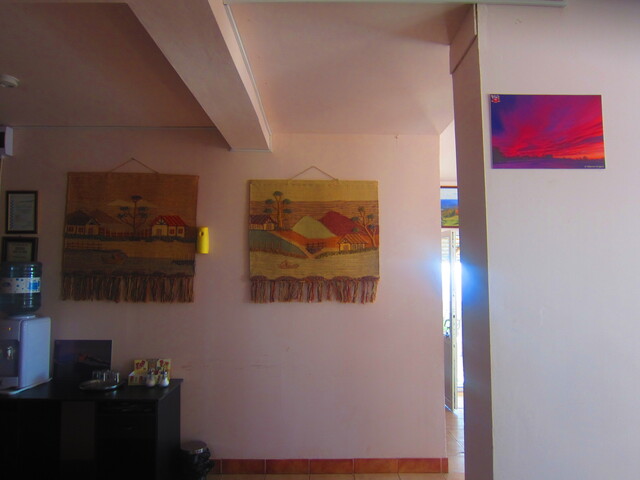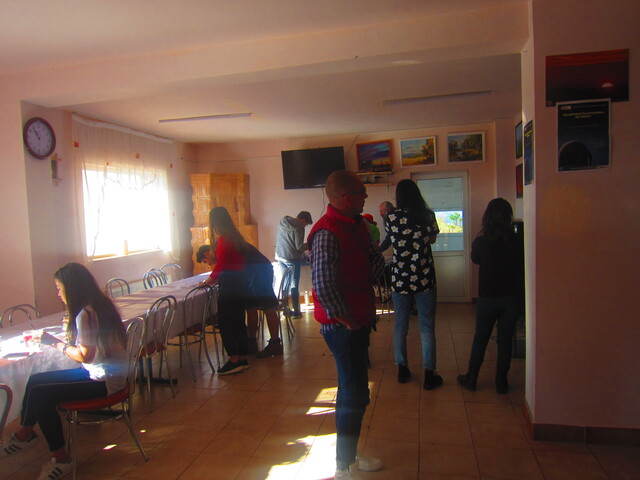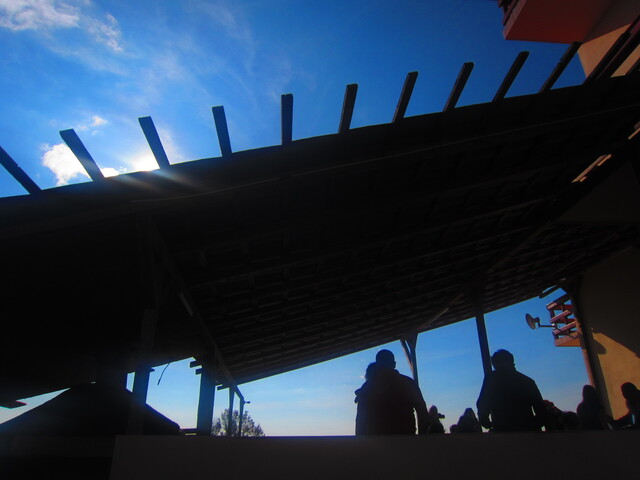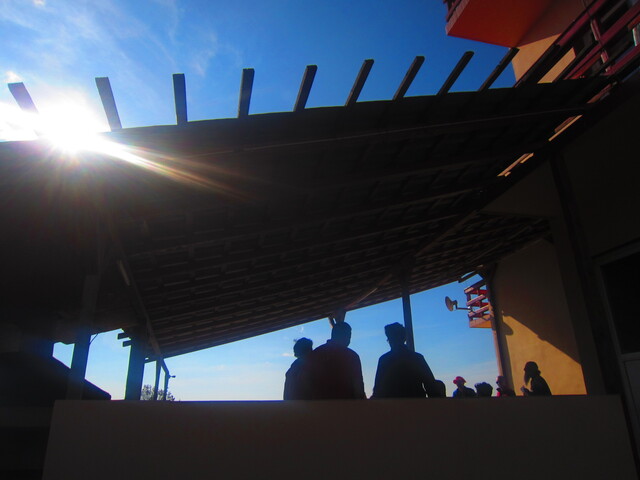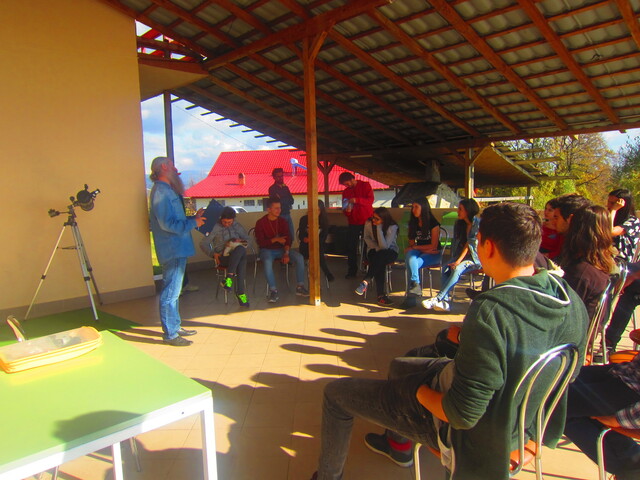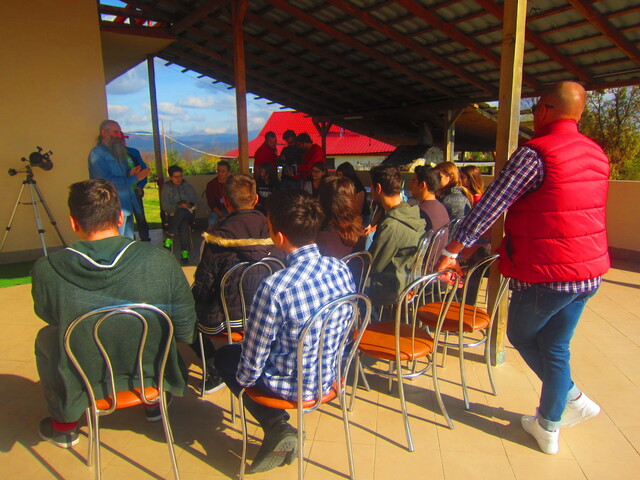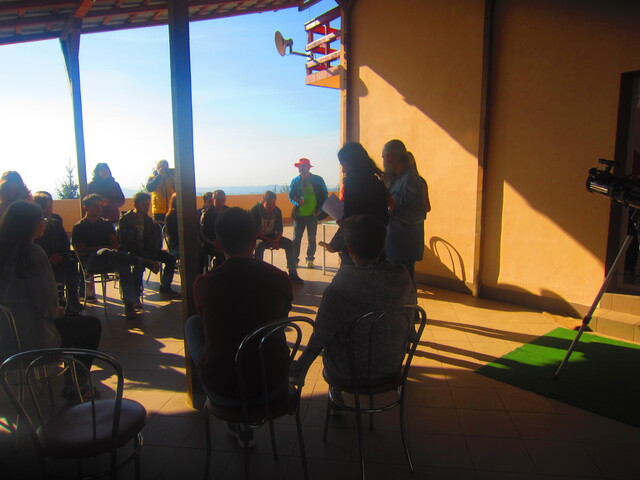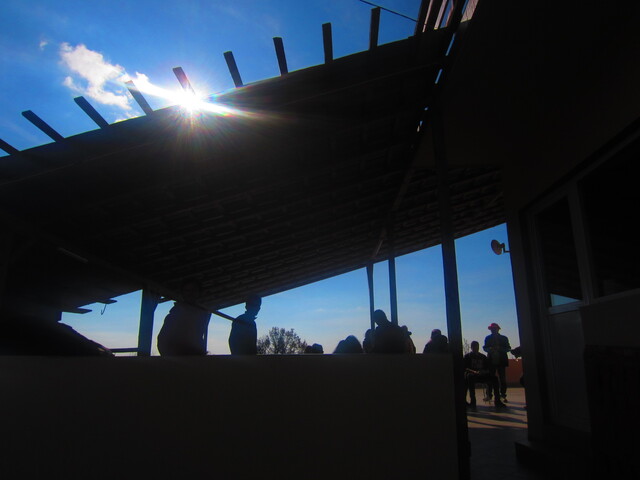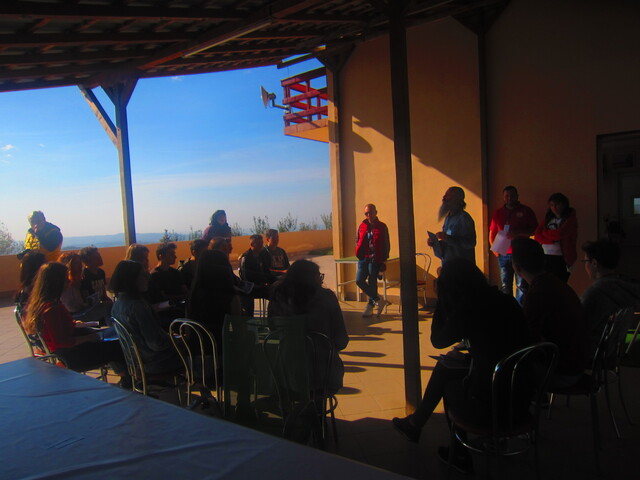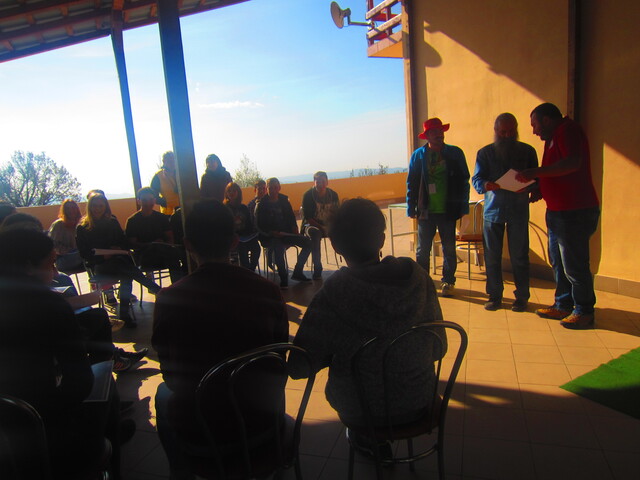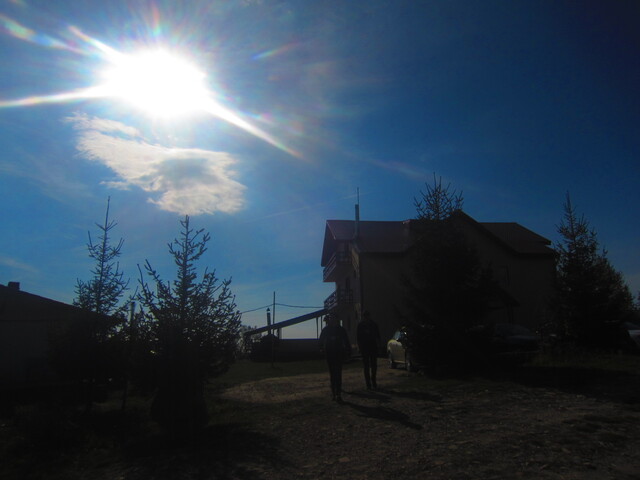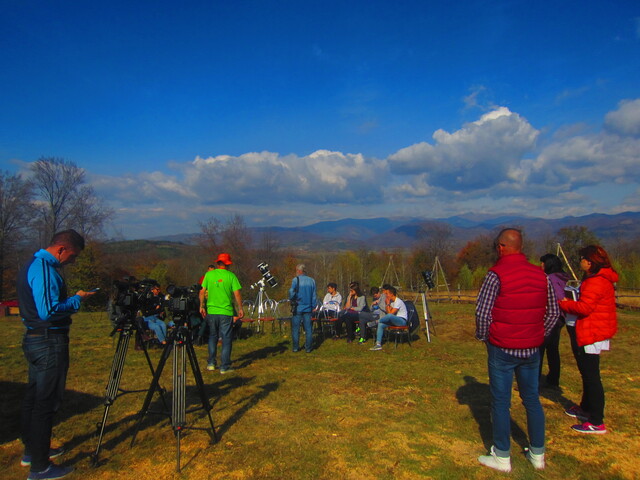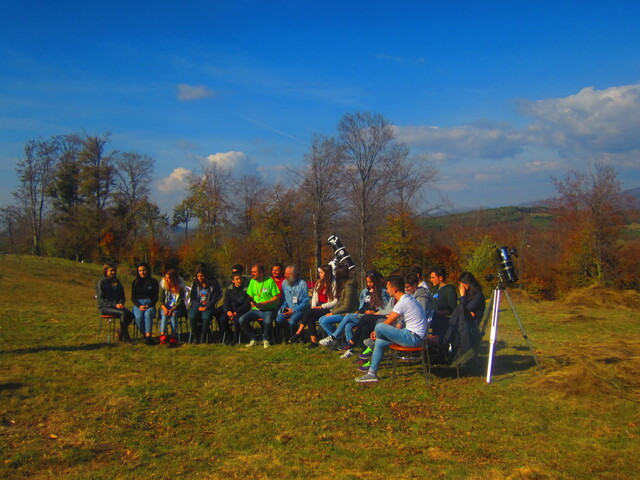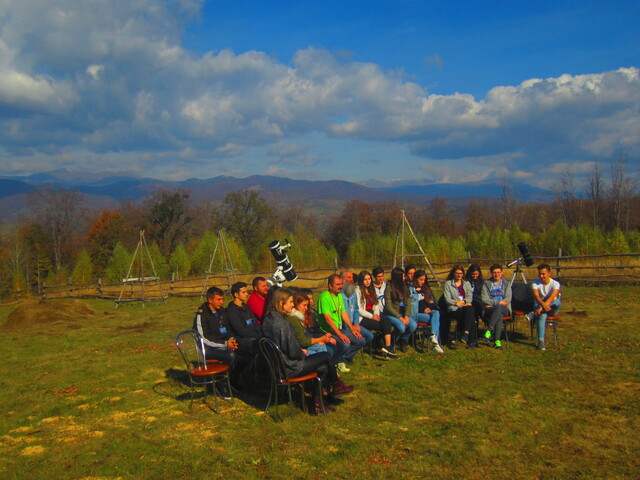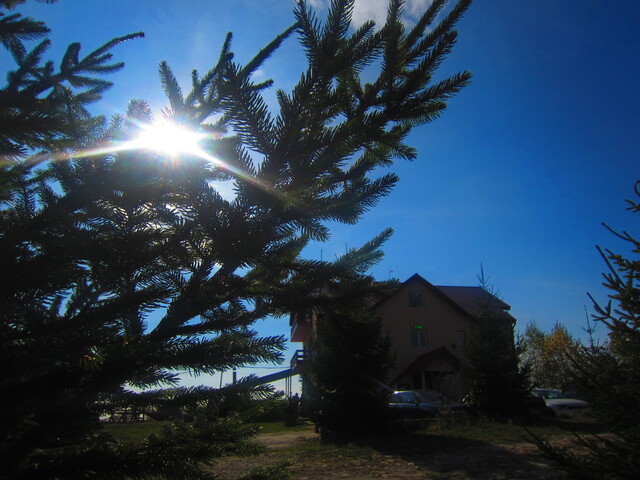 Finally, here is a photographic poem by Valentin Grigore from that time,
which I tried to enrich with a few verses.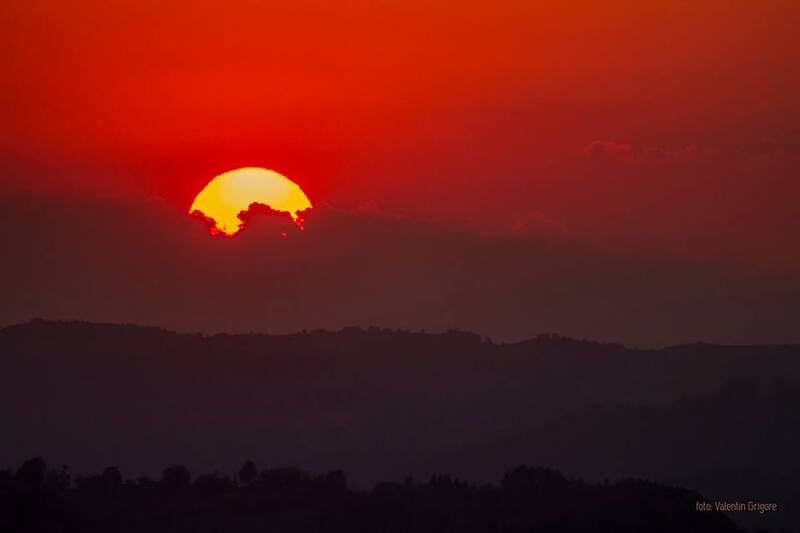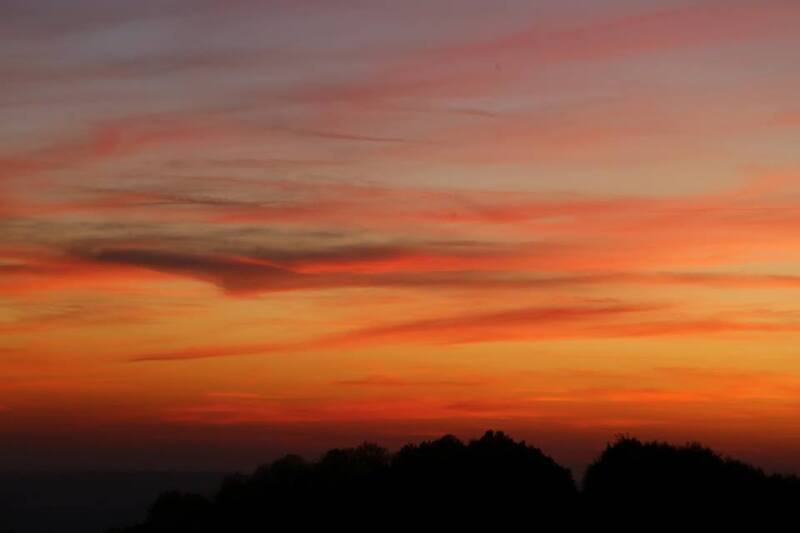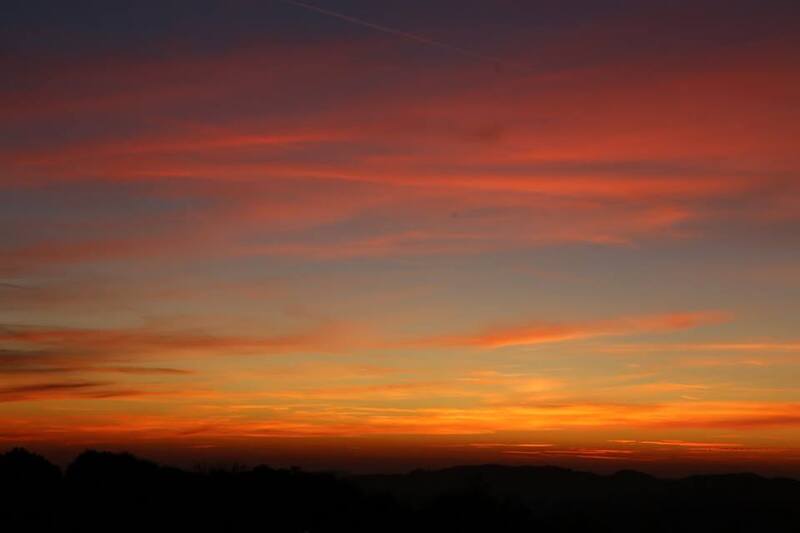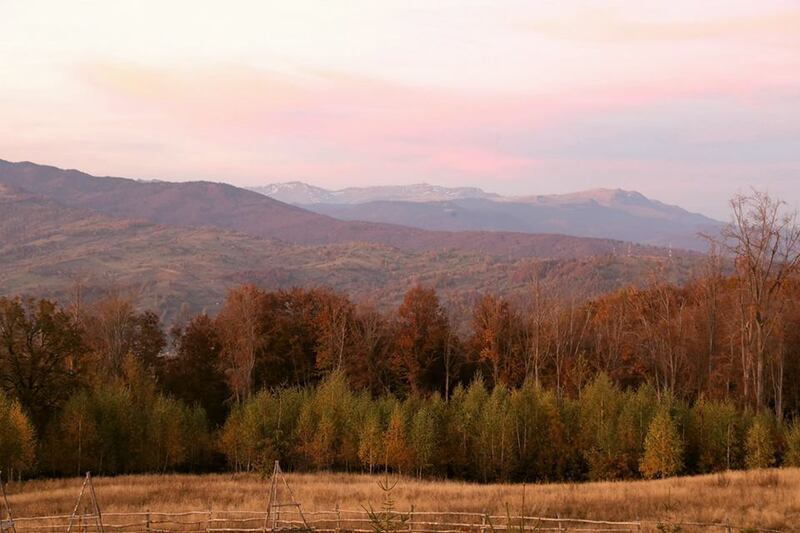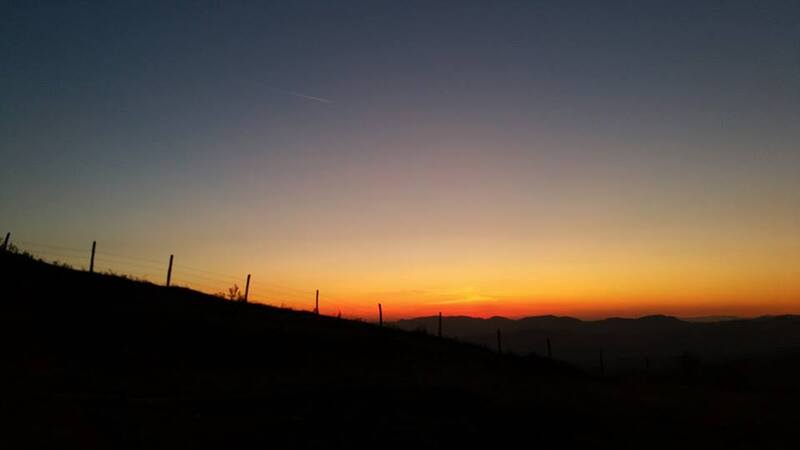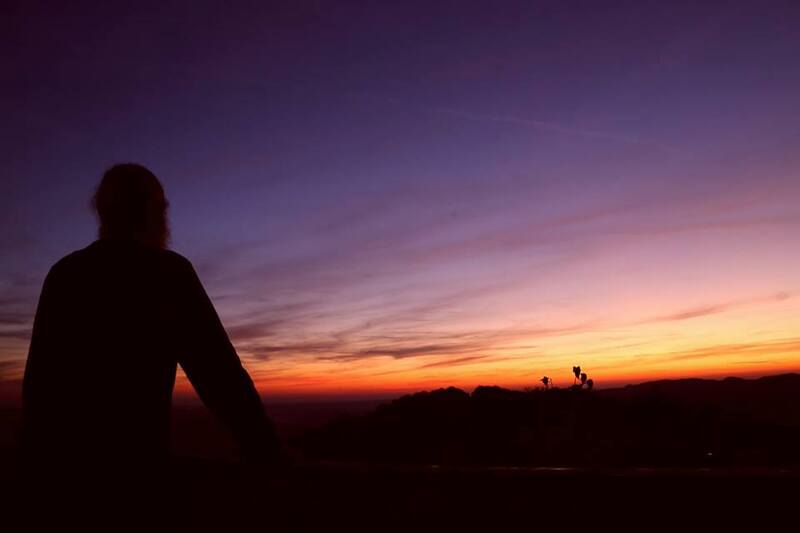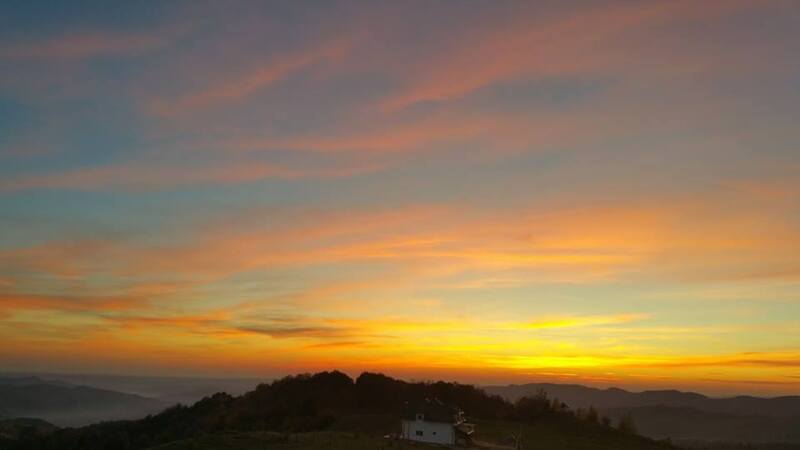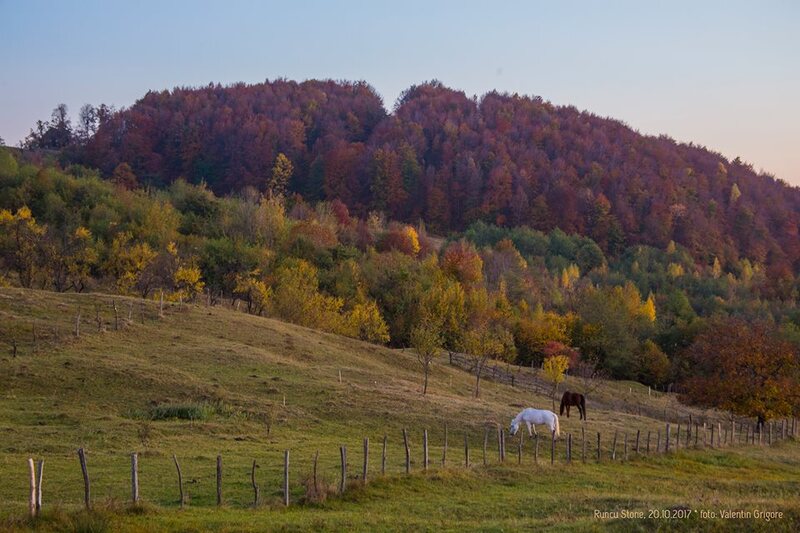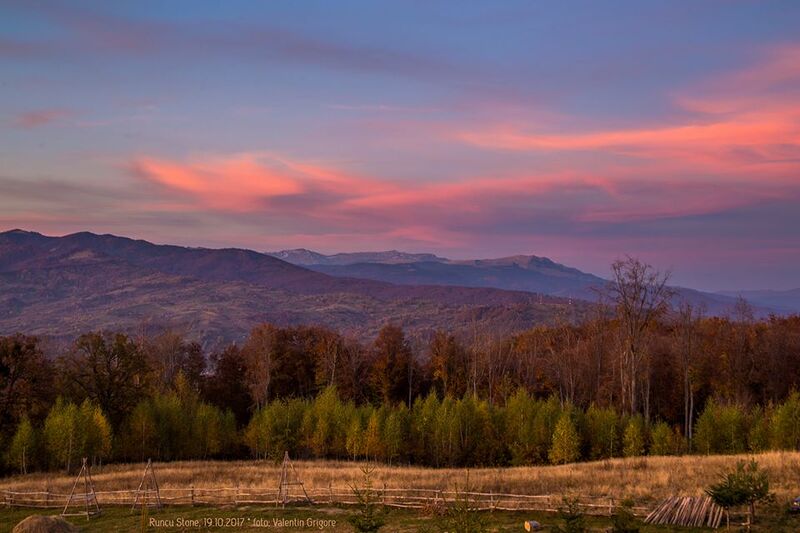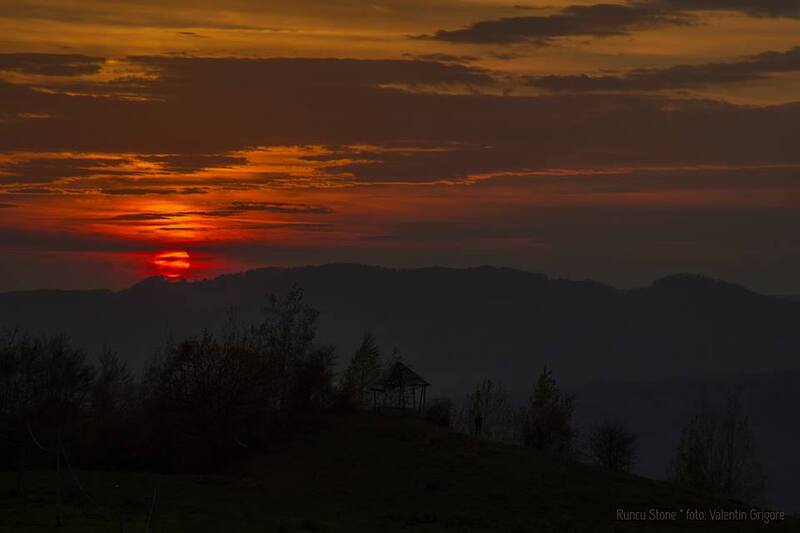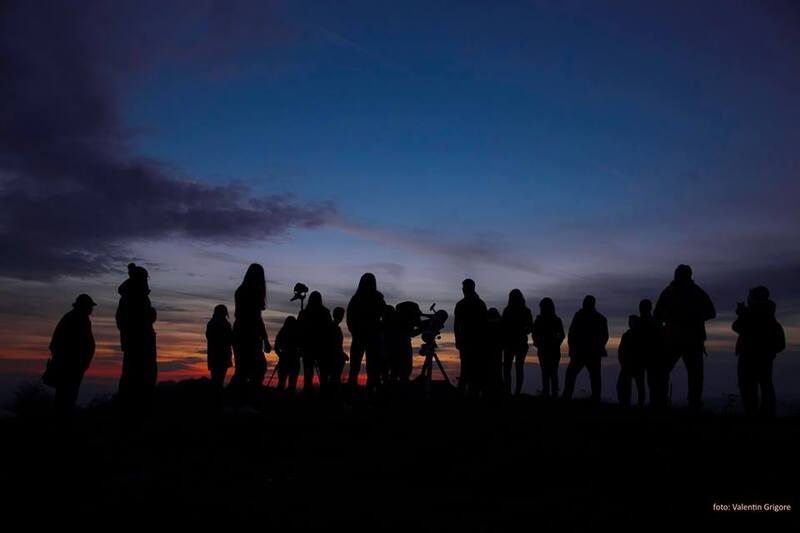 You can live another kind of fest
In an astronomy nest.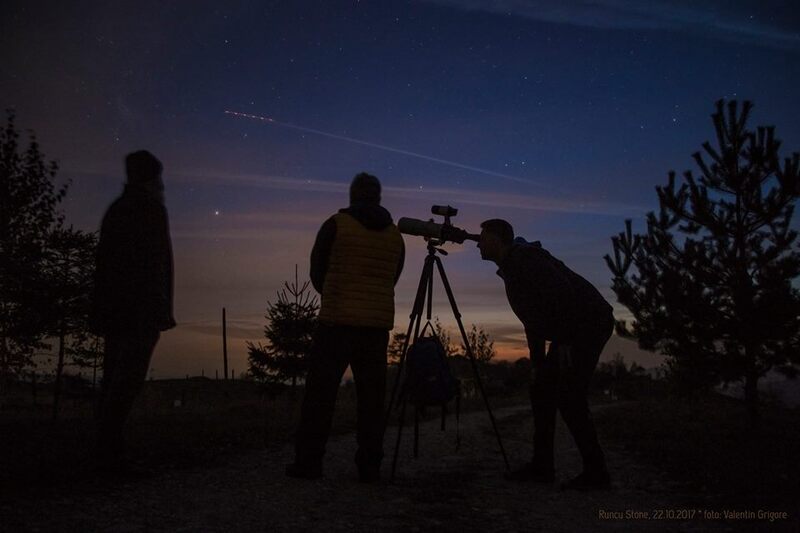 If you can drink the discreet starlight
Replacing, for instance, the seductive beer,
Just because you have the chance to become
An astronomy volunteer.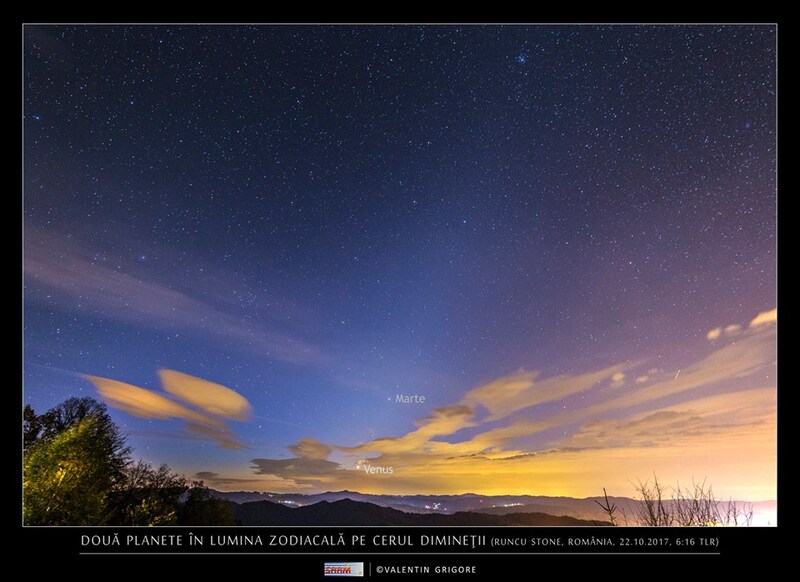 *
© 2019 SARM
(Romanian Society for Meteors and Astronomy)