STEPPING THROUGH A DREAM
OF QUEEN MARIA
-text and photos Andrei Dorian Gheorghe
design Florin Alexandru Stancu-
Sometimes the answer should not be
"Blowing in the Wind"

but rather
"Turbine in the Wind"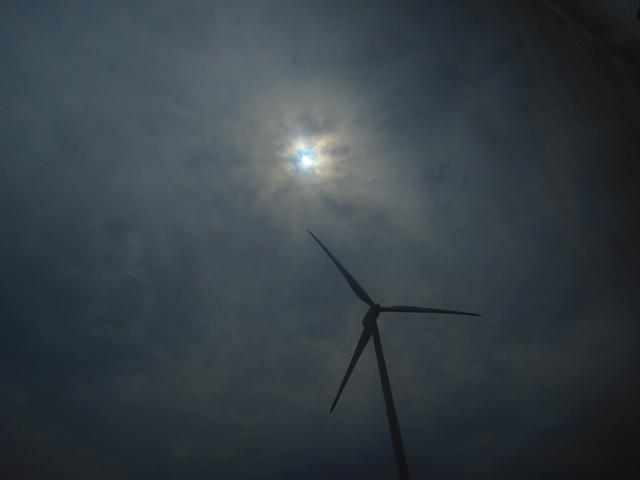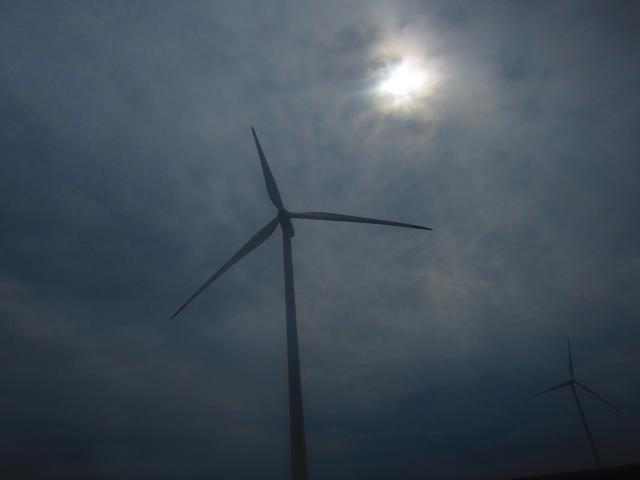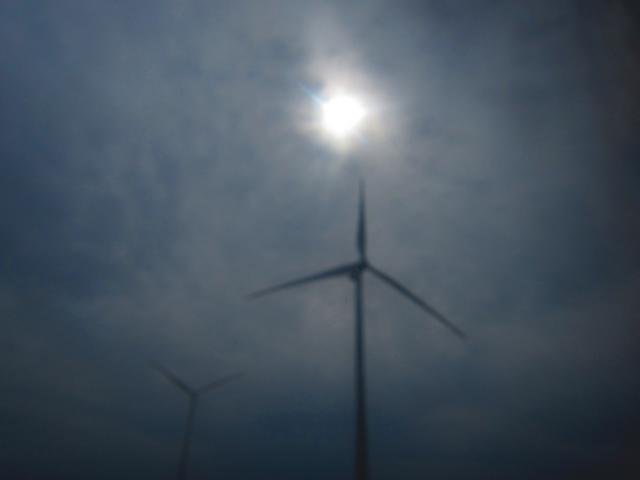 or, better,
"Castle in a Dream".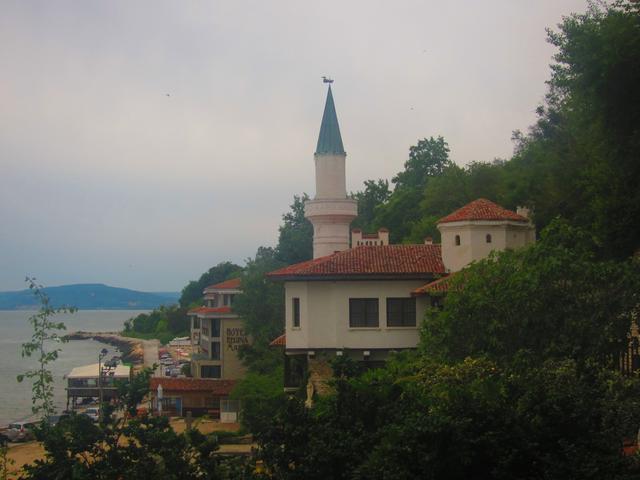 In May 2016
I went to the Bulgarian town of Balchik
(placed at the Black Sea in Dobruja Province),
which was founded by Thracians,
colonized by Greeks (who named it Dionysopolis -
the Greek god of wine, fertility and ecstasy, Dionysos,
having a Thracian origin),
conquered by Romans,
poetically saluted by Ovid,
disputed by Byzantines and Bulgarians-Slavs,
attacked by more invaders,
renamed after Balik
(the first Bulgarian despot of the independent Despotate of Dobruja
or the Principality of Karvuna in the 14th century),
conquered for short by Romanians
and for almost 5 centuries by the Ottoman Empire,
annexed from Bulgaria by Romania after the Balkan Wars in between 1913 and 1940,
and finally part of Bulgaria.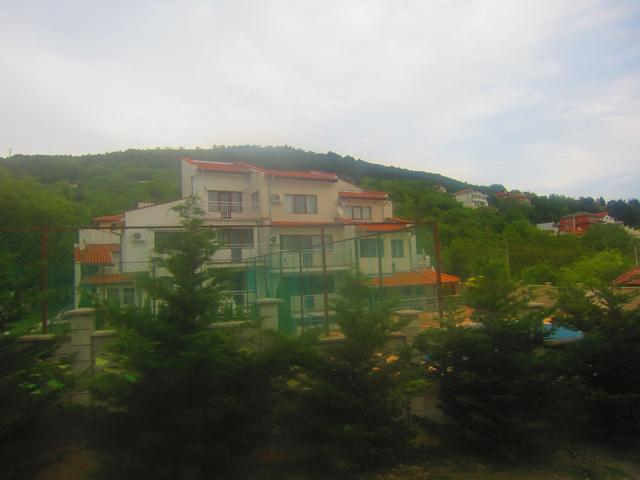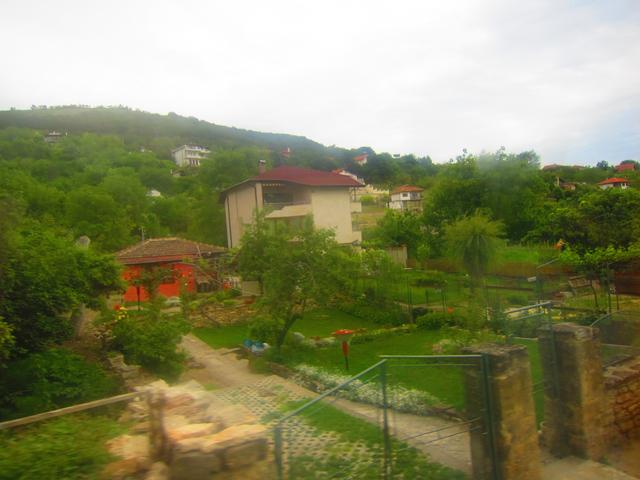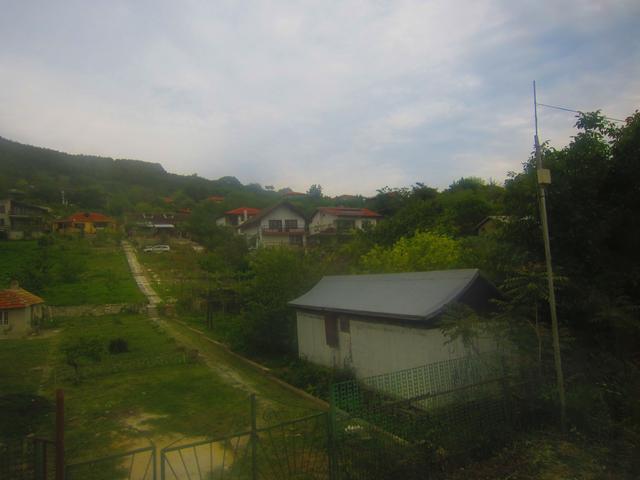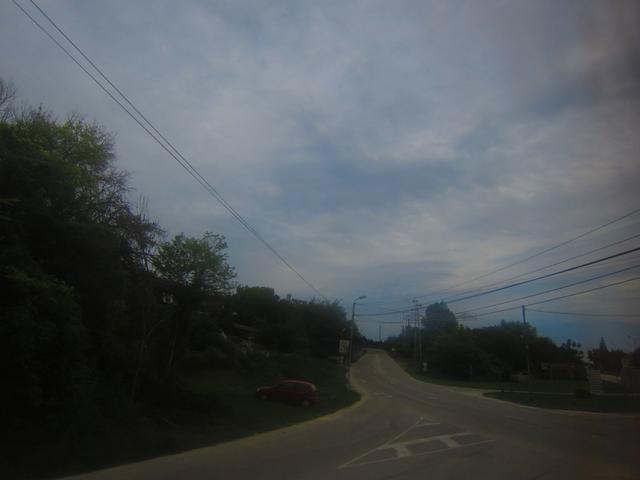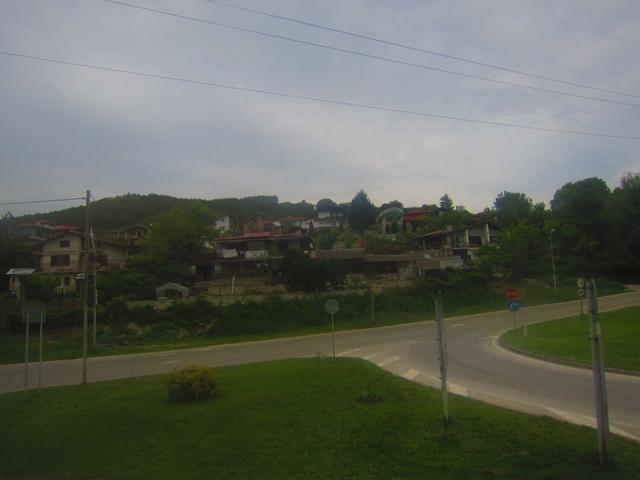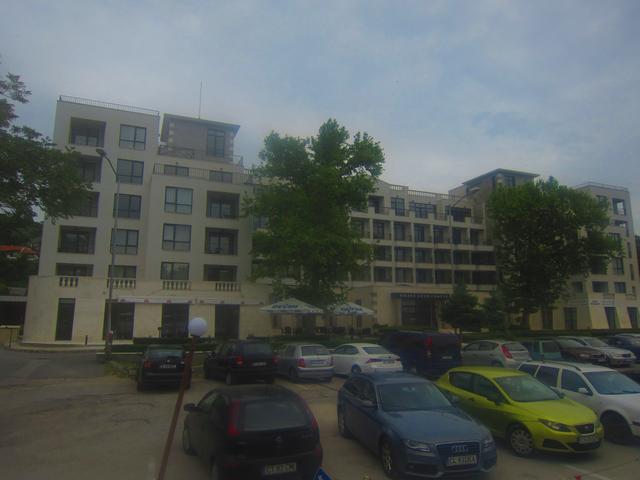 During the times of Romanian authority,
Balchik was blessed by an extraordinary creation
of Queen Maria of Romania (a granddaughter of Queen Victoria of the UK),
one of the most fascinating women in world history, who:
-influenced his husband, King Ferdinand I of Romania,
to declare war to his cousin, the Kaiser of Germany,
so that Romania became an ally of the Entente during World War I;
-was nicknamed "Mother of the Wounded People"
for her deeds of voluntary nurse during the war;
-contributed to the post-war negotiations (Paris, 1919)
for the acceptance of Greater Romania in the concerto of the nations;
-was a complex humanist: painter, writer (of tales and memories),
designer, gardener, protector of artists;
-was acclaimed by the public at large
during her tour in the USA in 1926.
And for Romanians, she was
"the most beautiful queen of the world".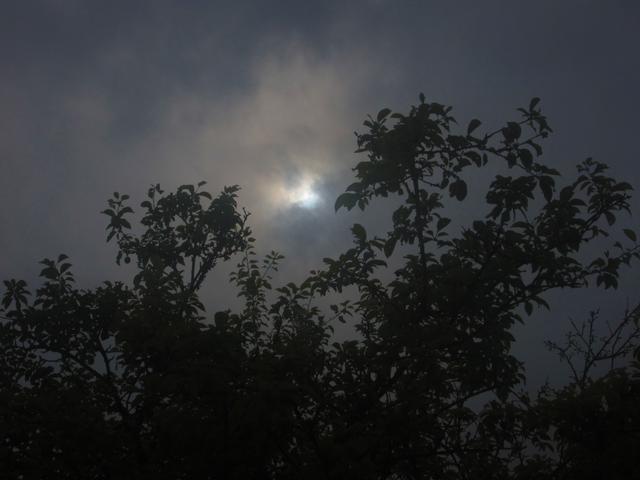 As a culmination of her creativity,
in the 1920s Queen Maria conceived and realized in Balchik
a castle and a large garden,
which has remained the main attraction of the town
and a place of pilgrimage for Romanians.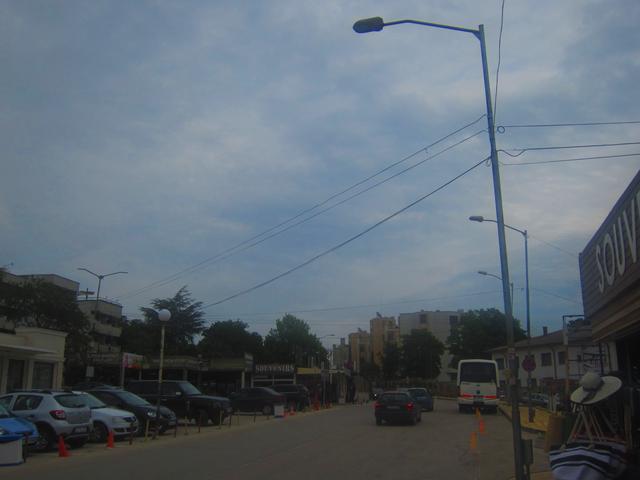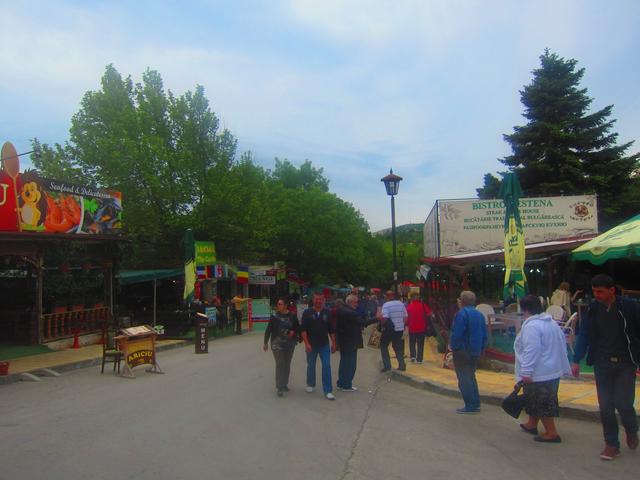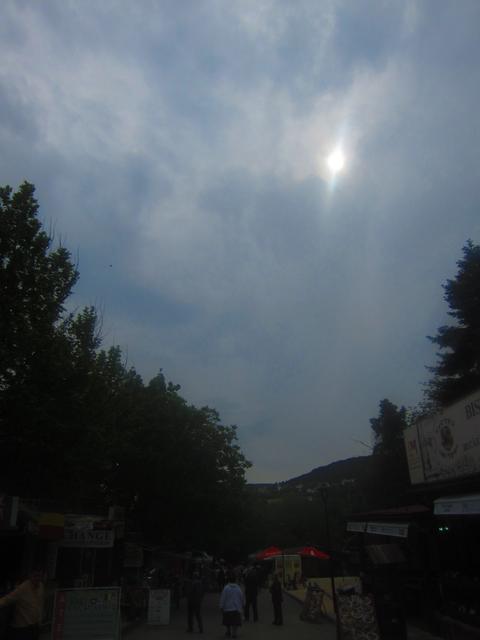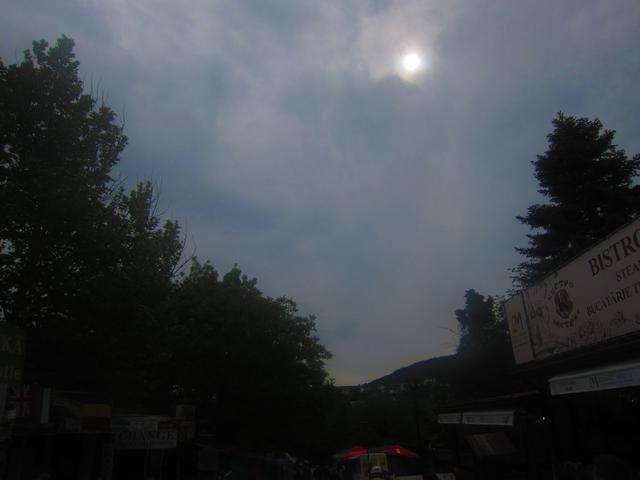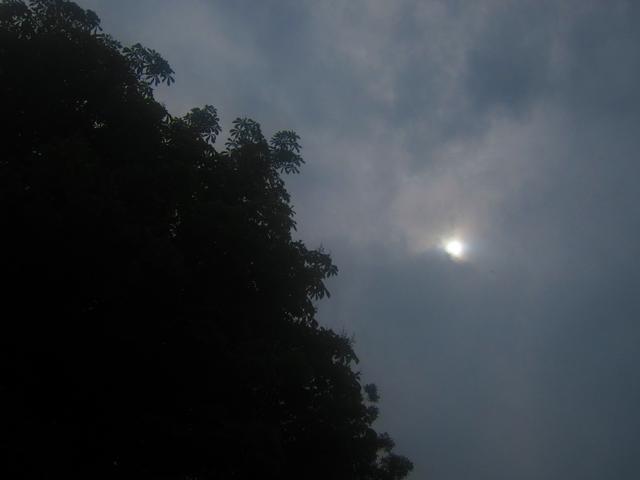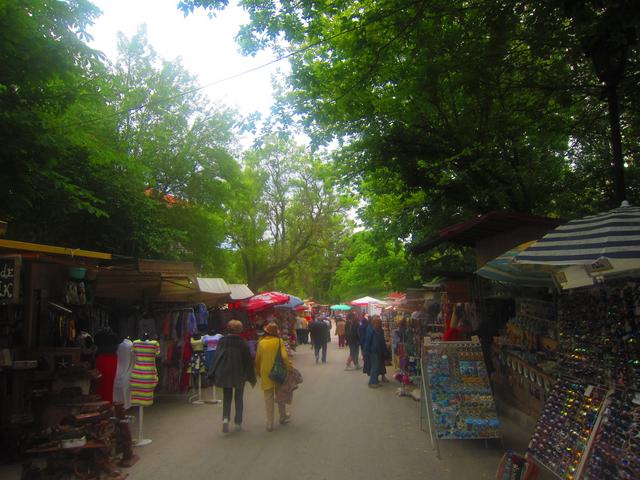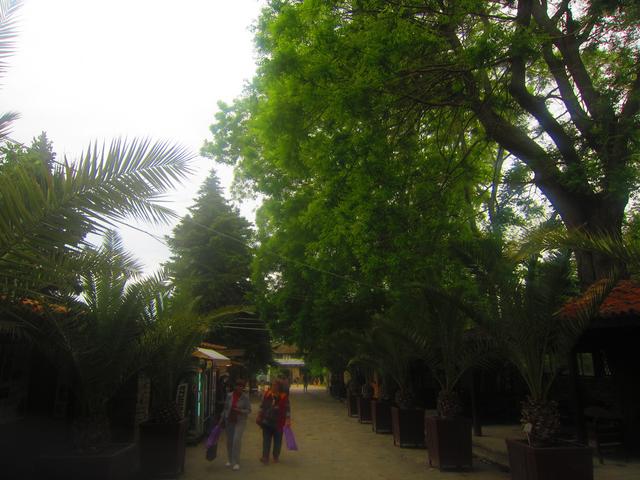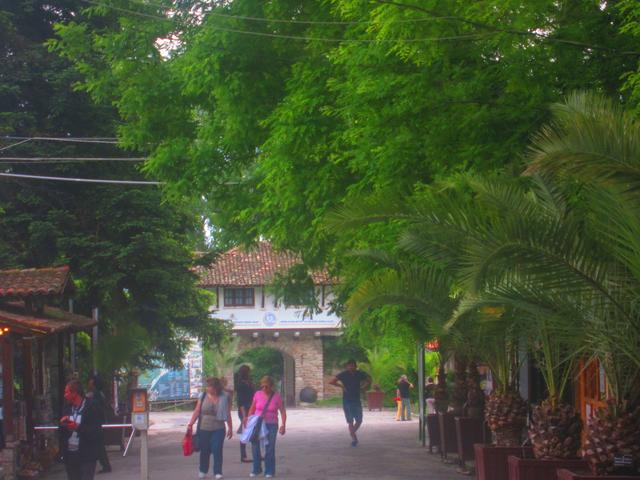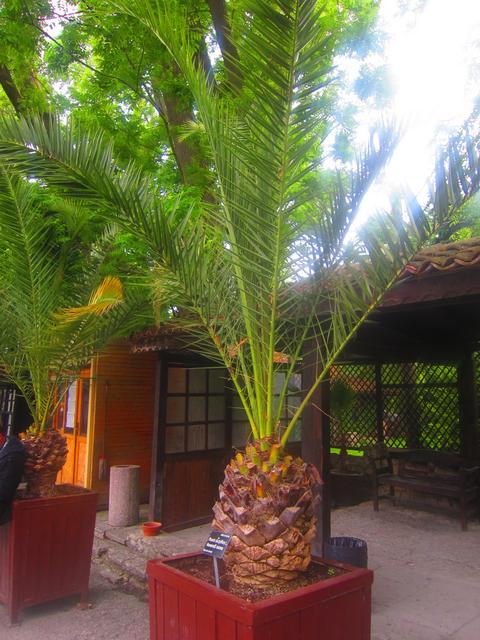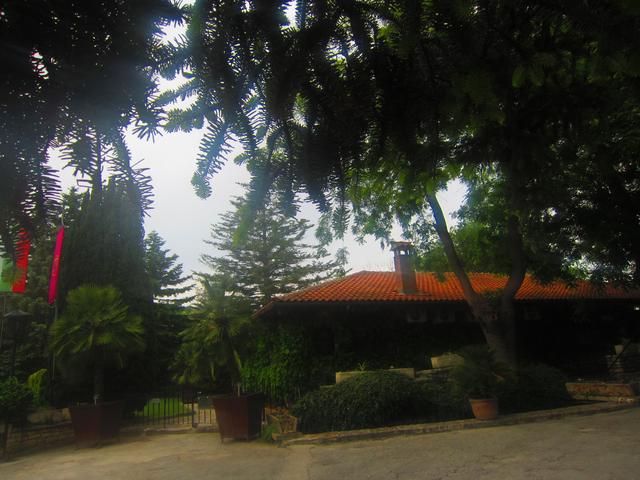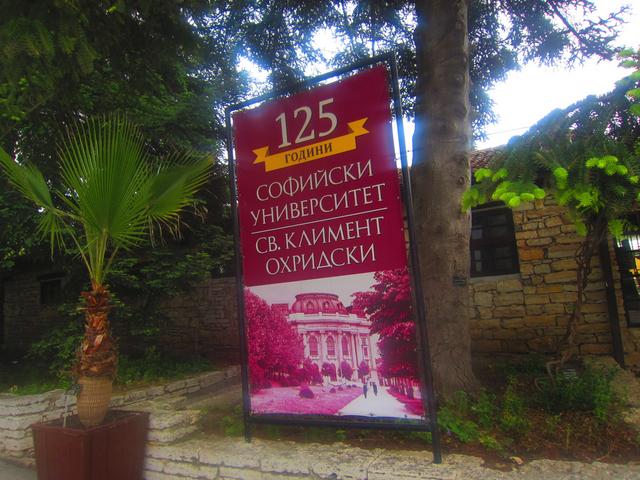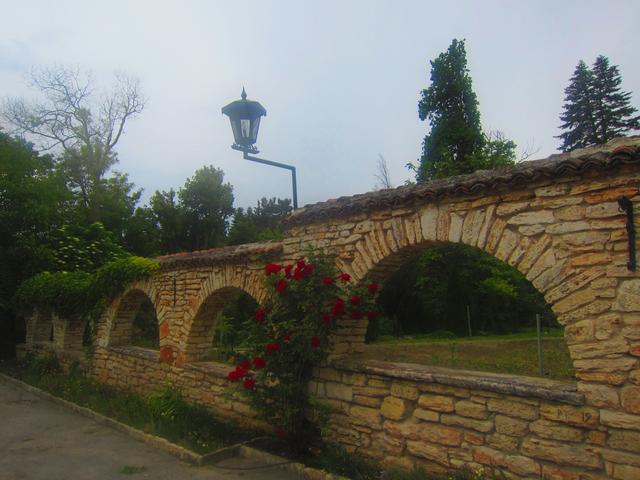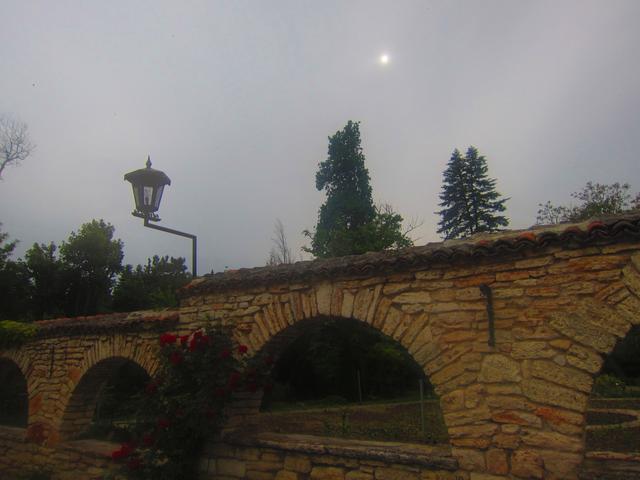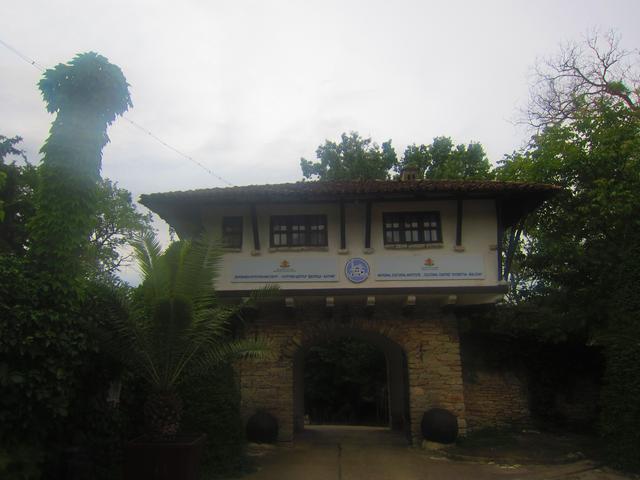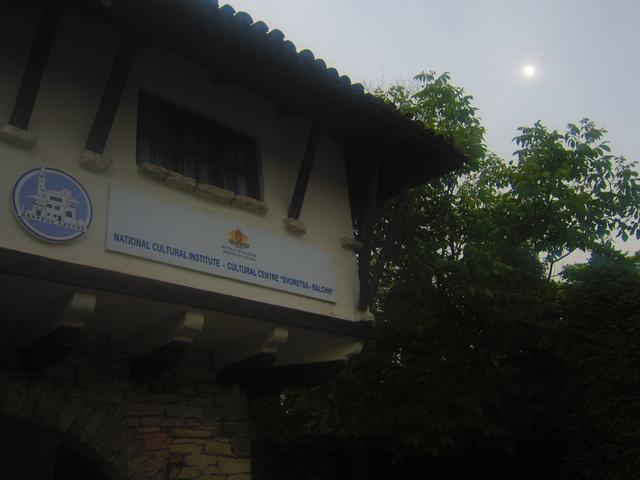 Descent…
Toward the ground or to the mysteries of the soul?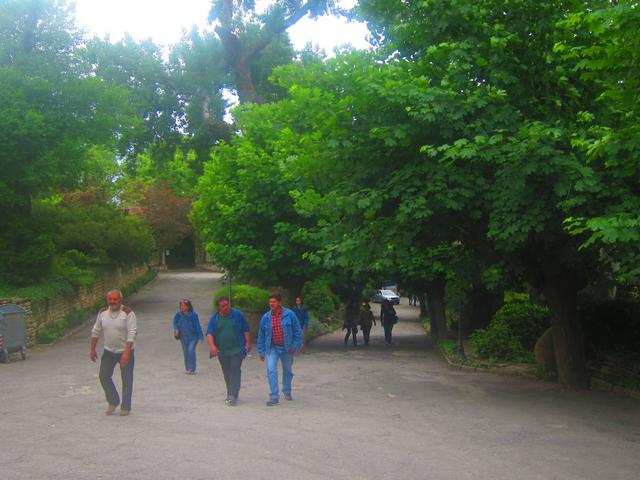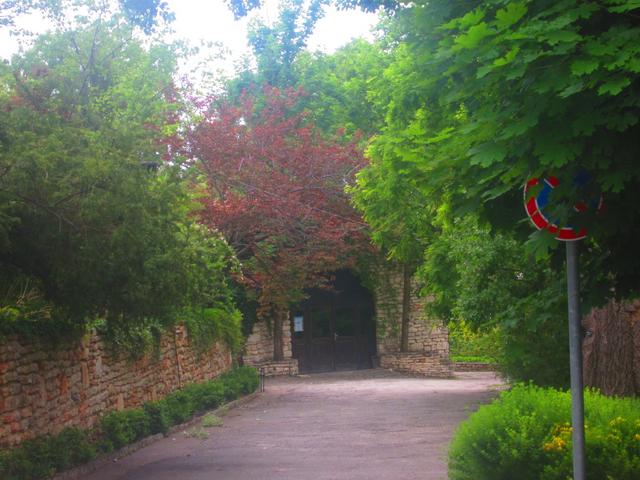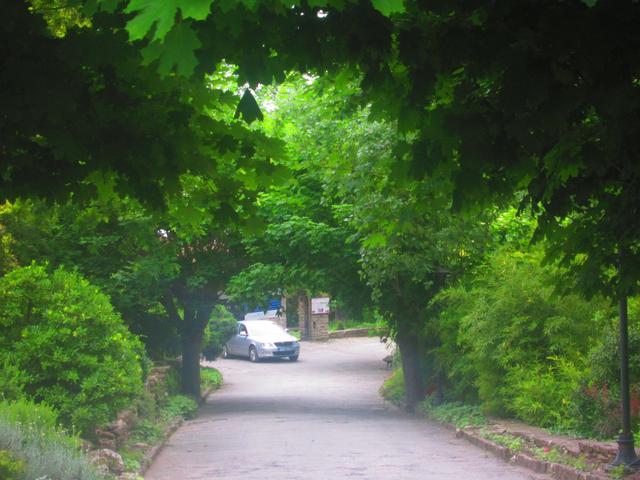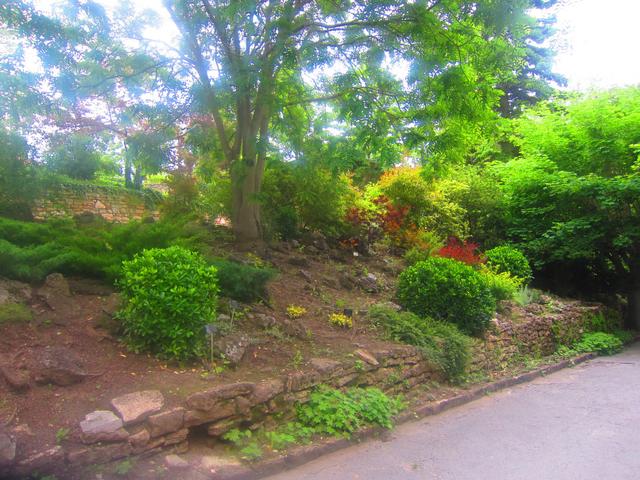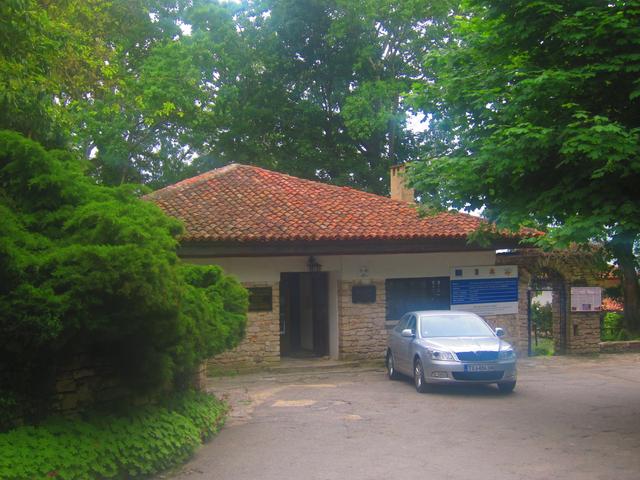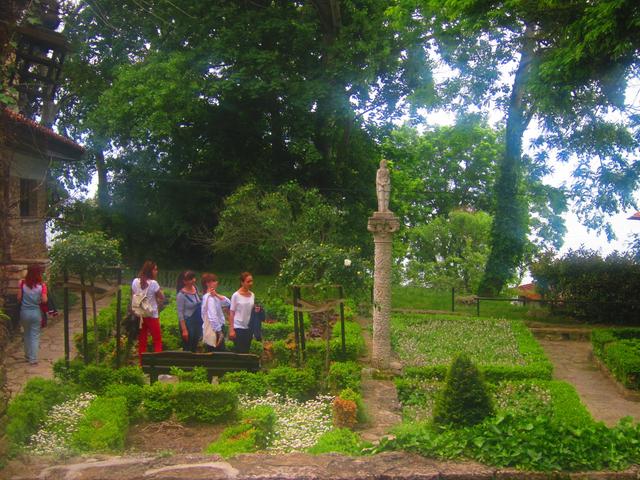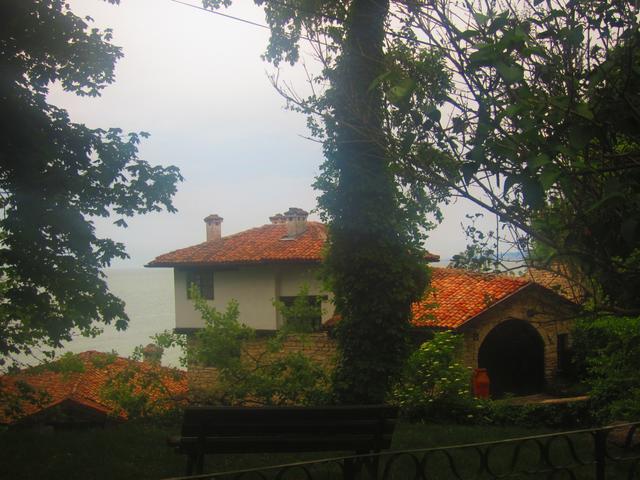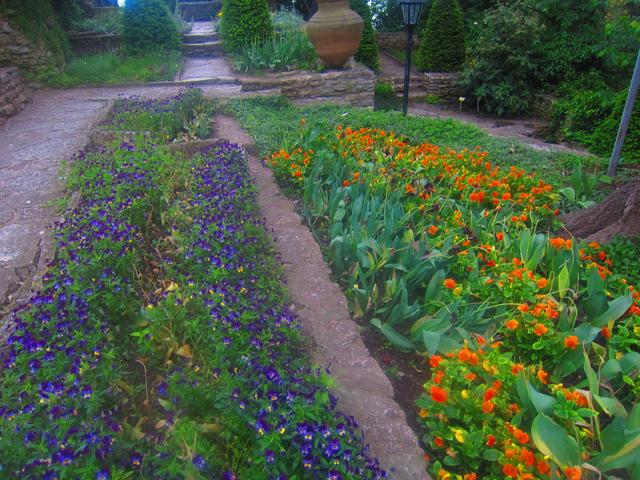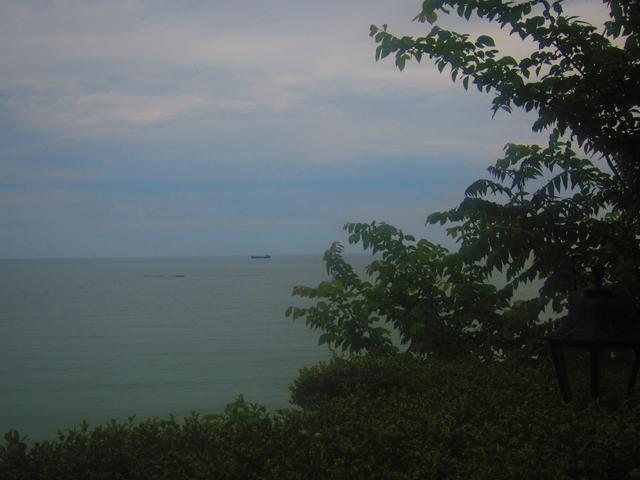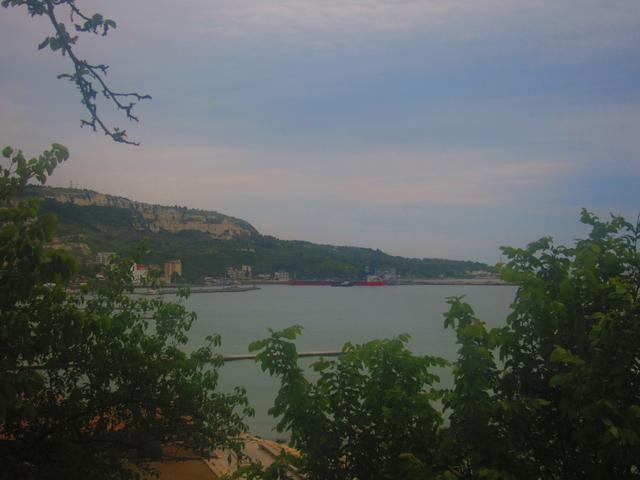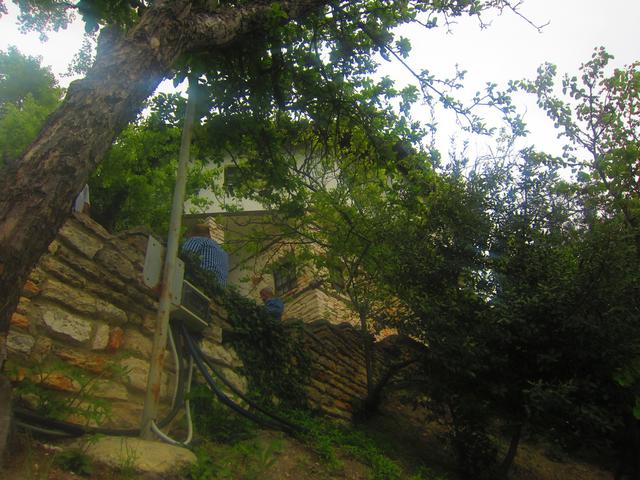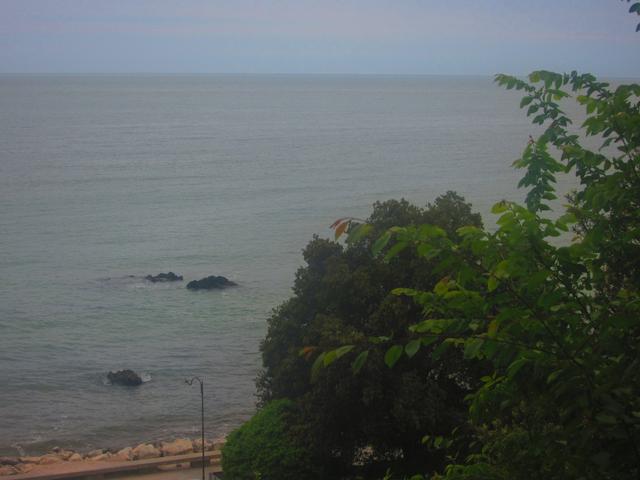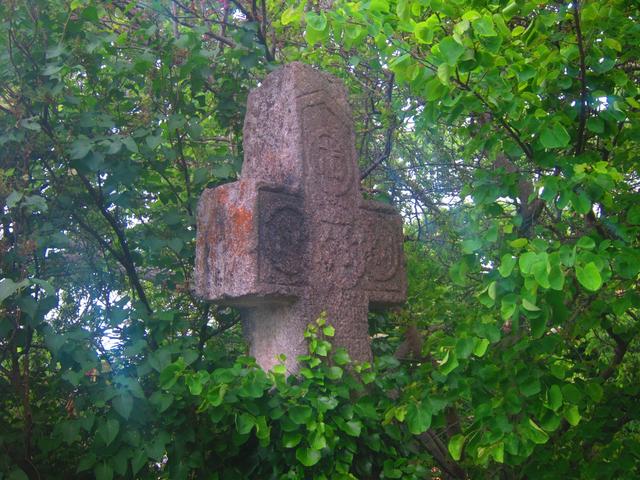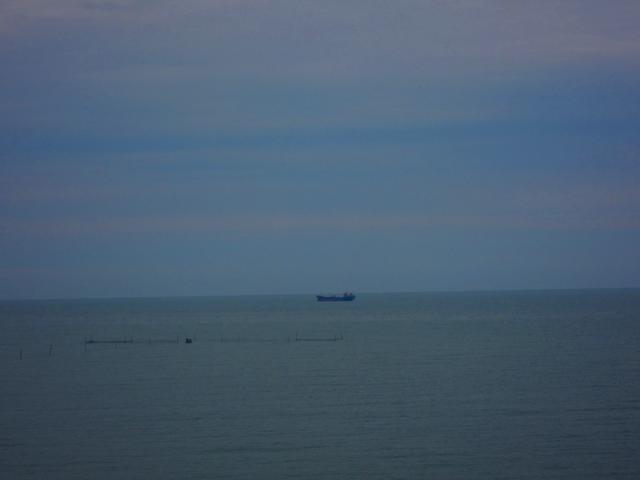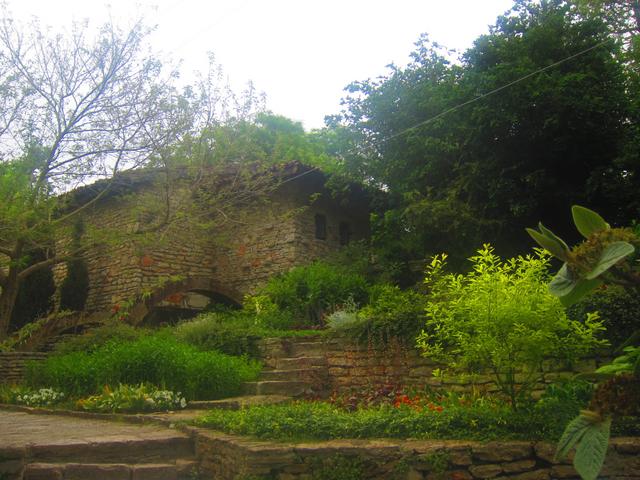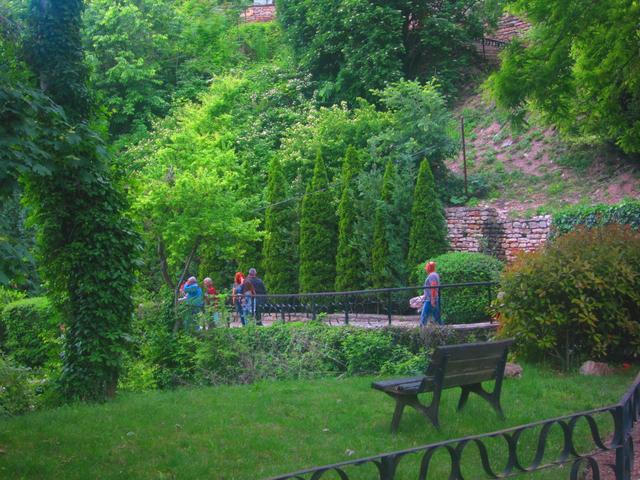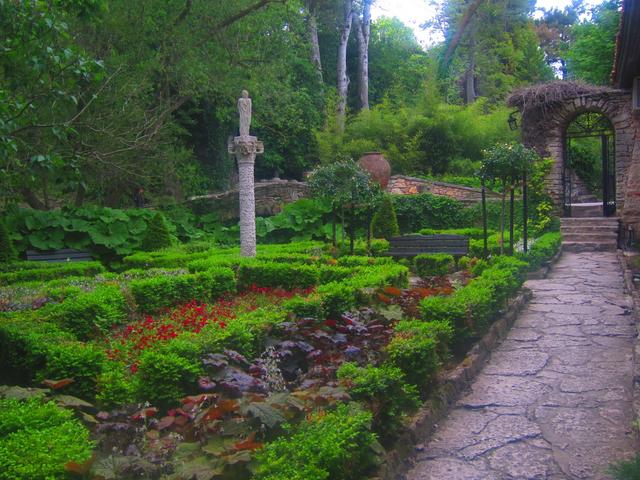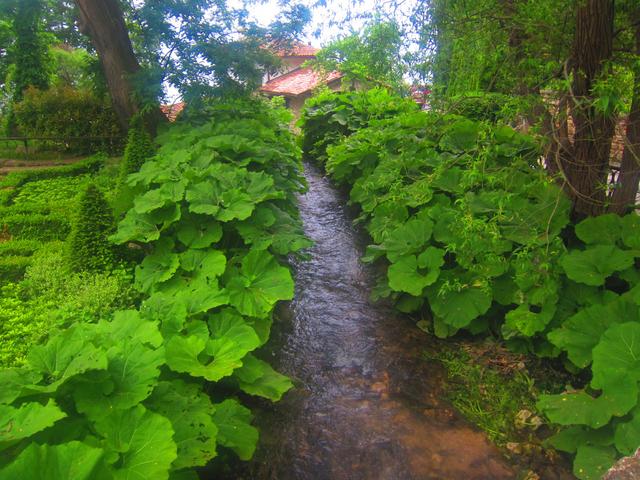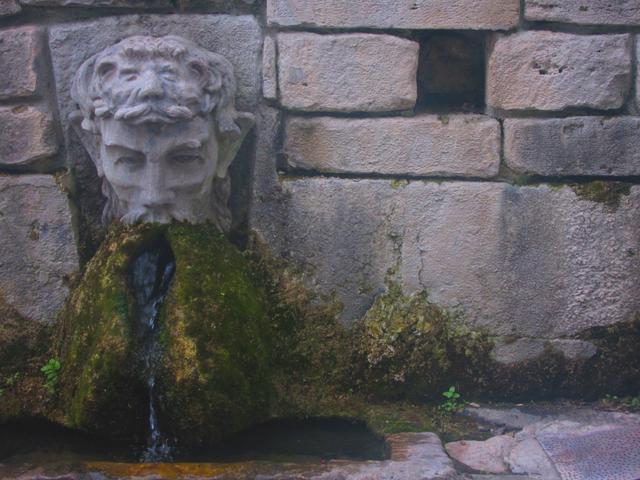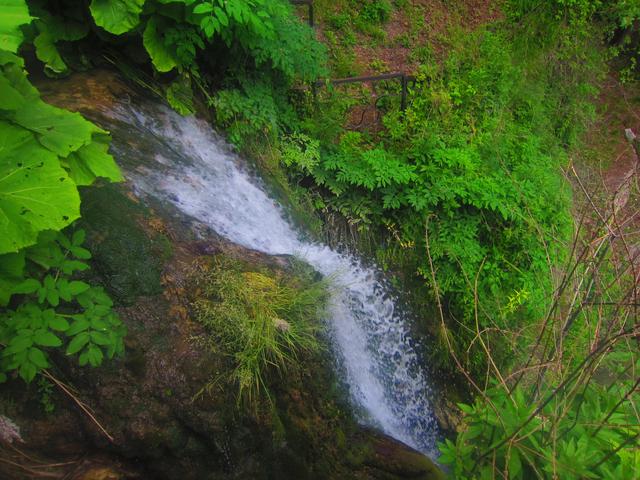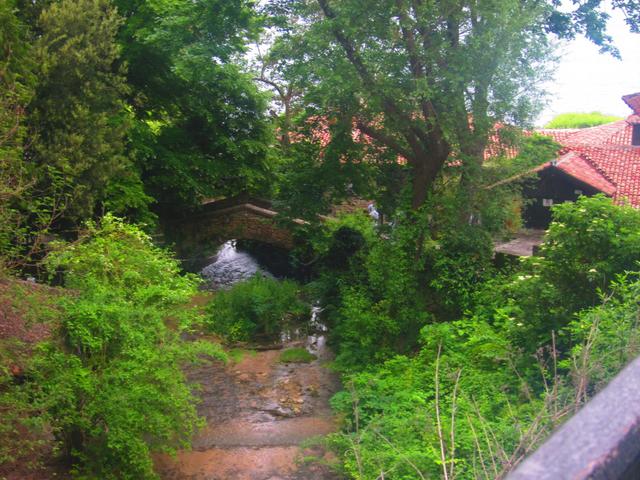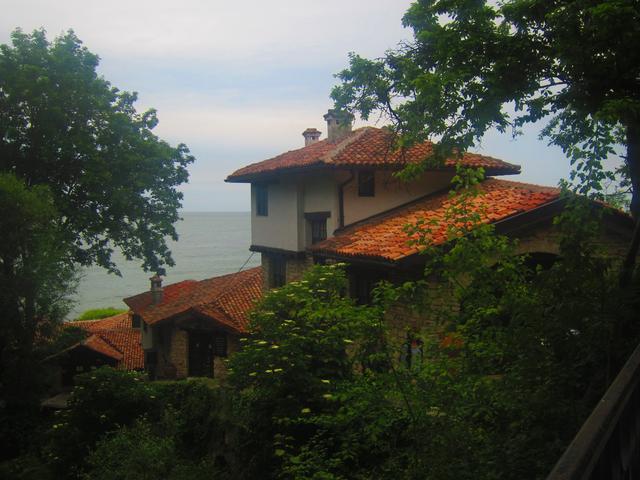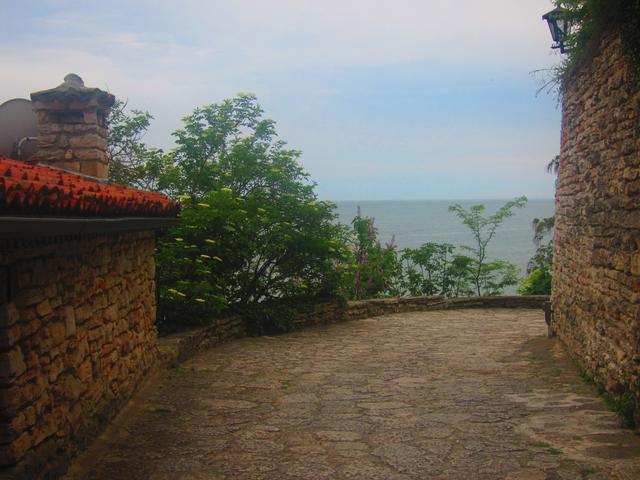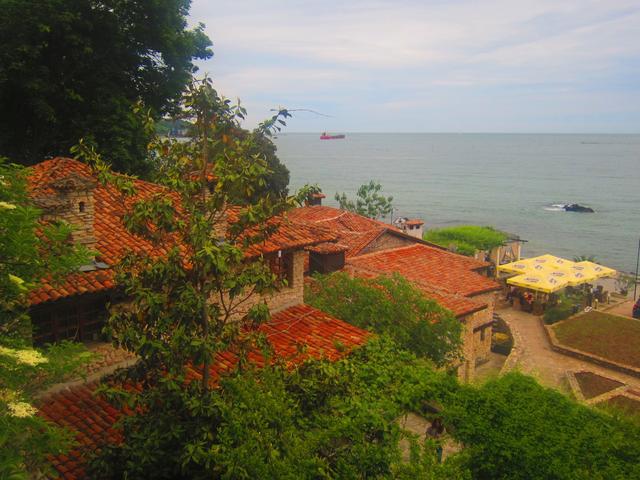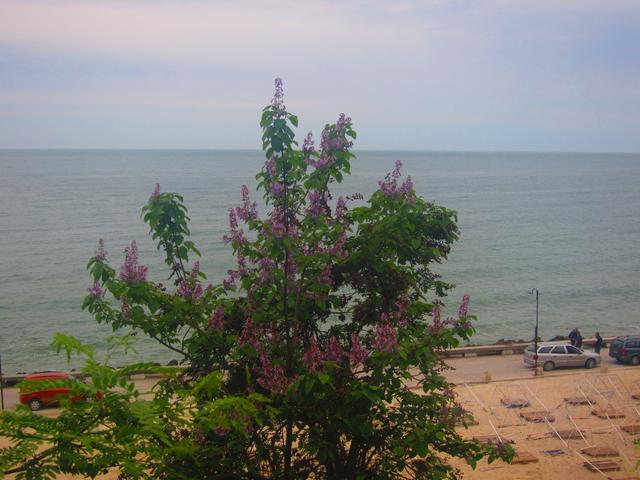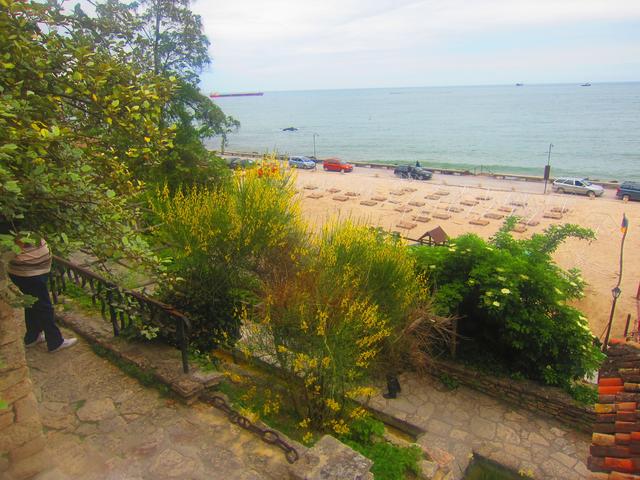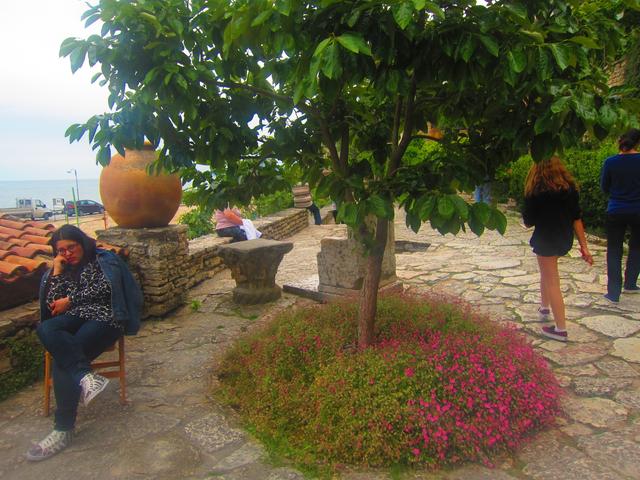 Castle…
A materialized dream of devotion and love?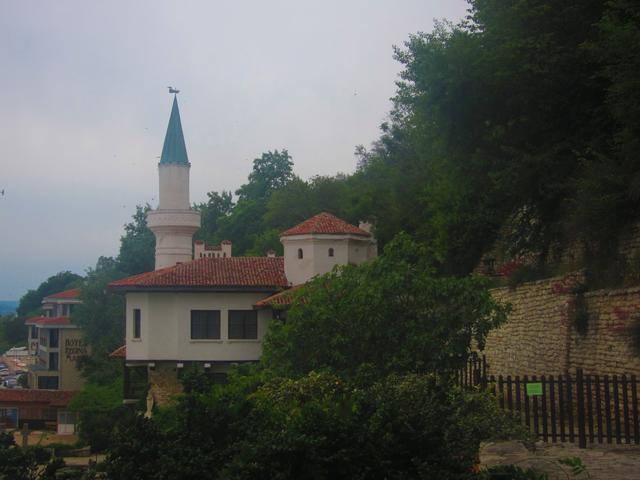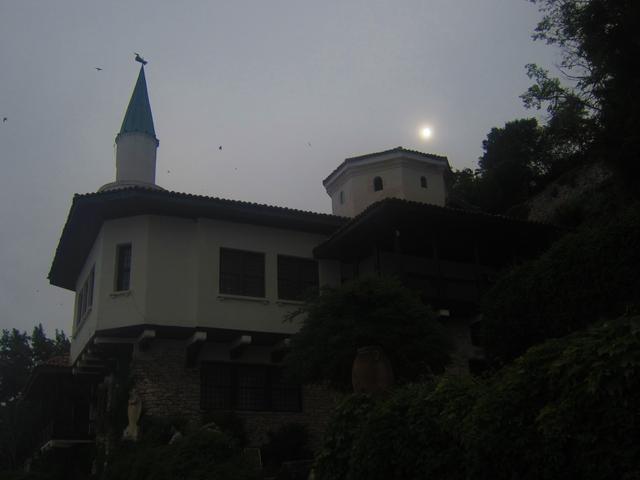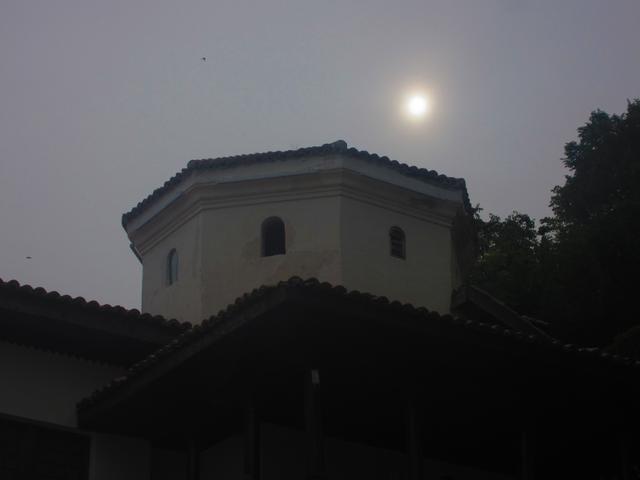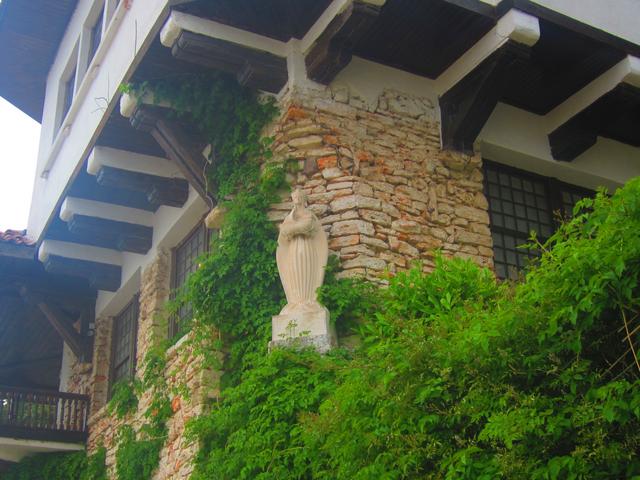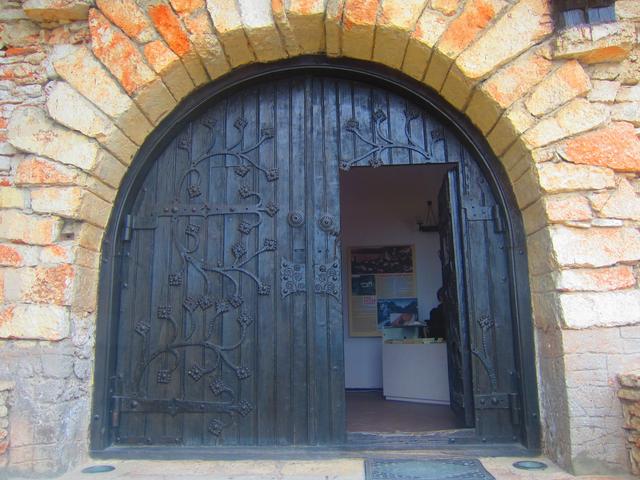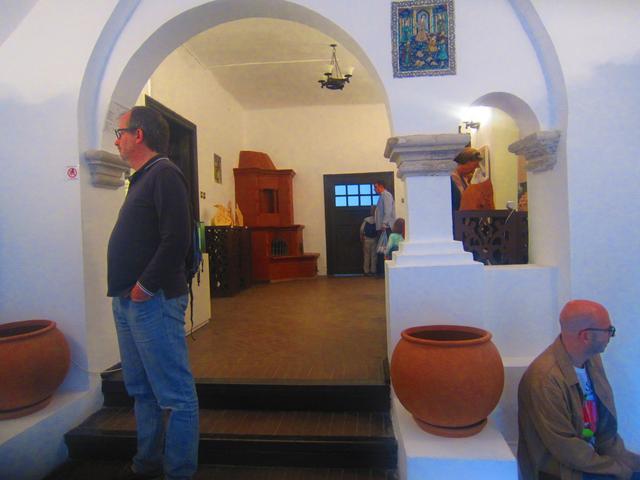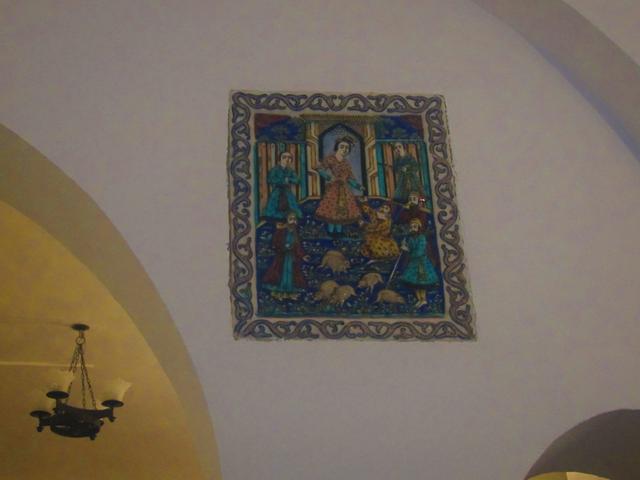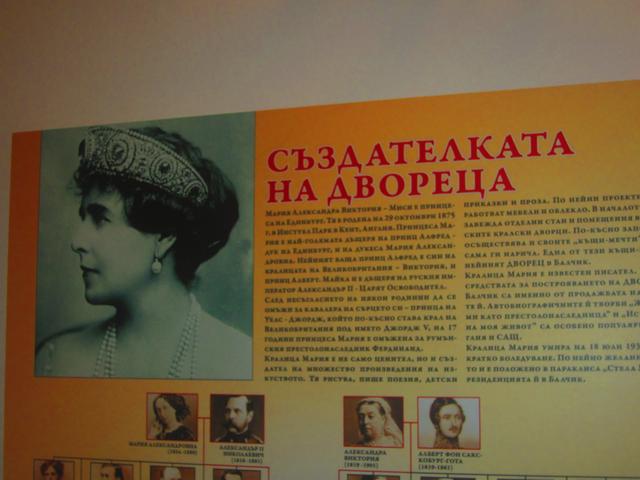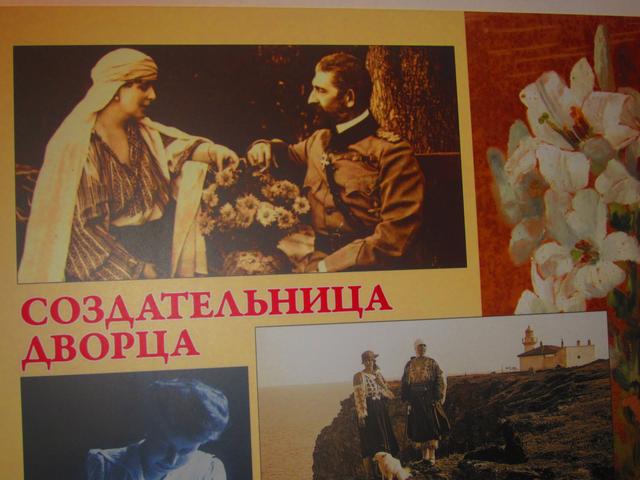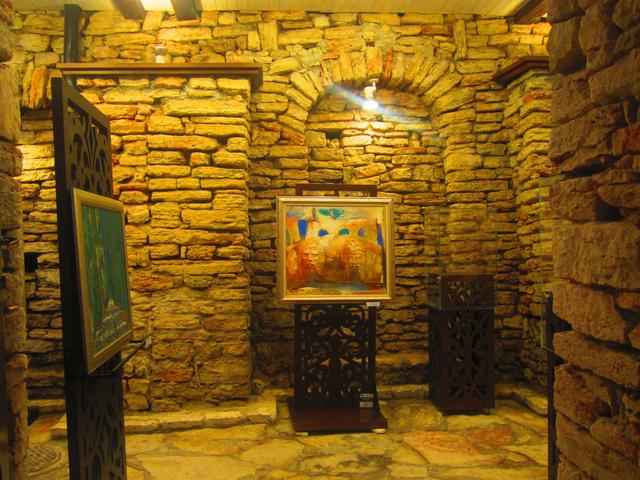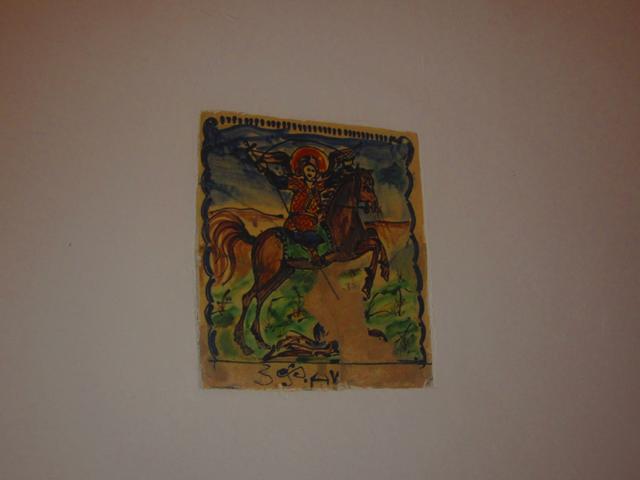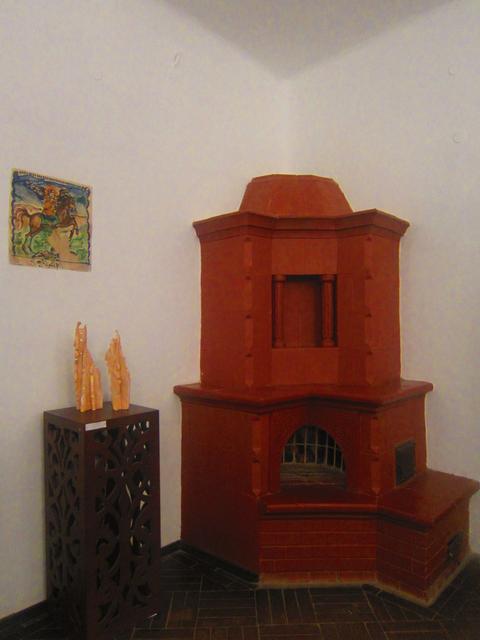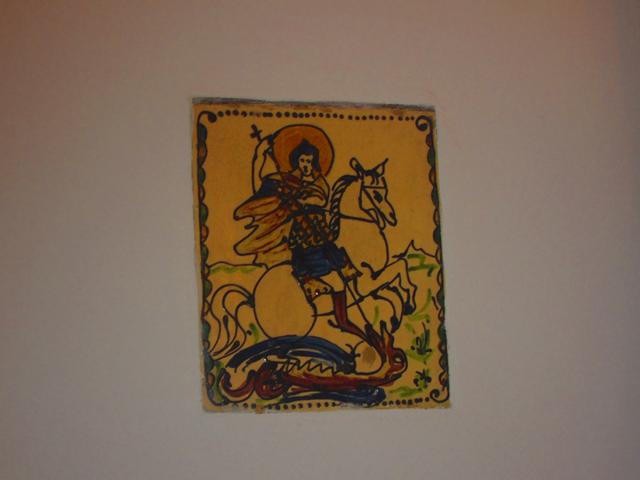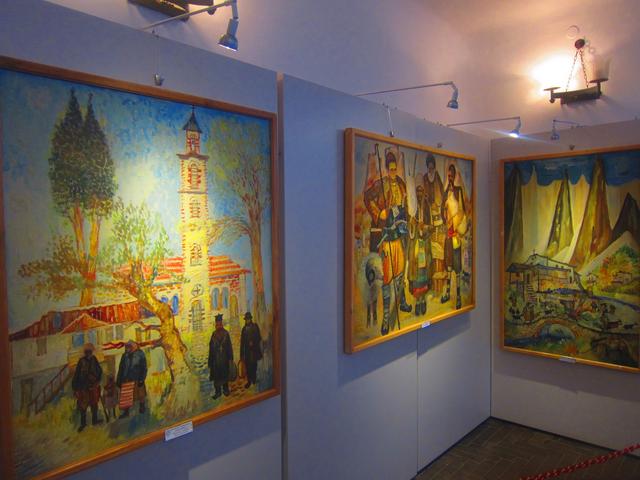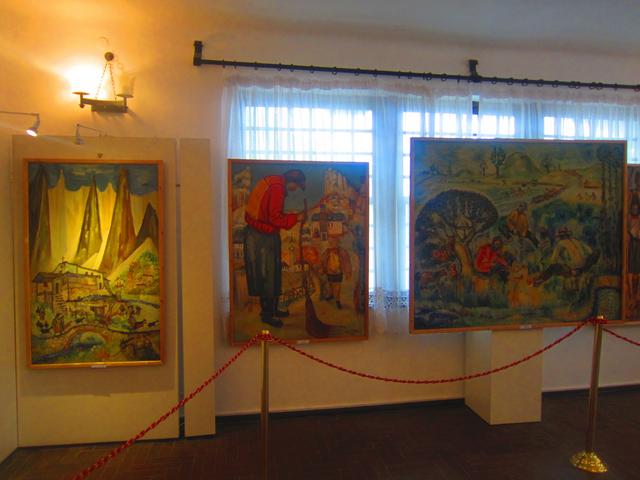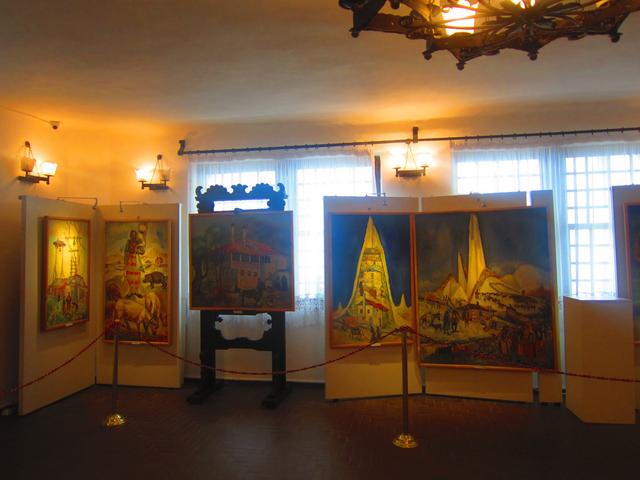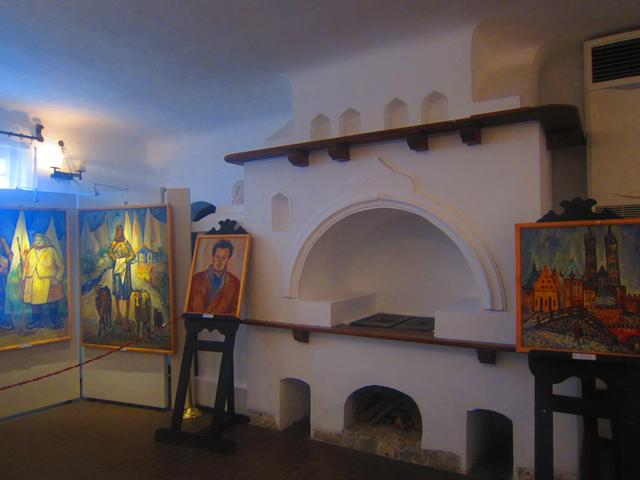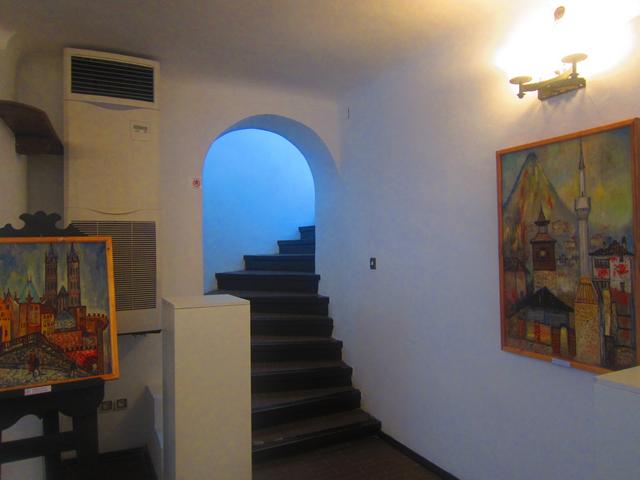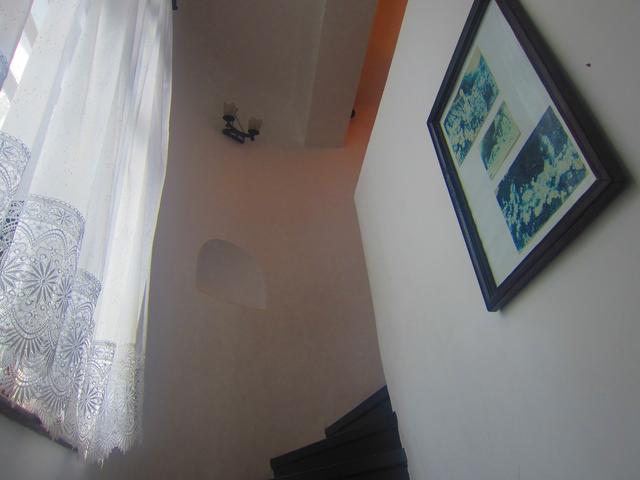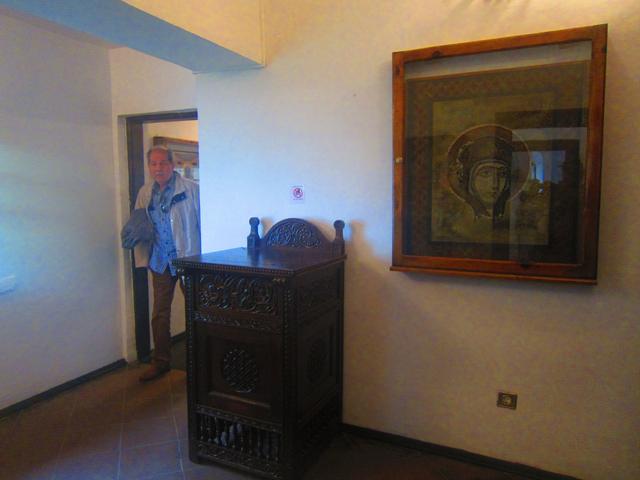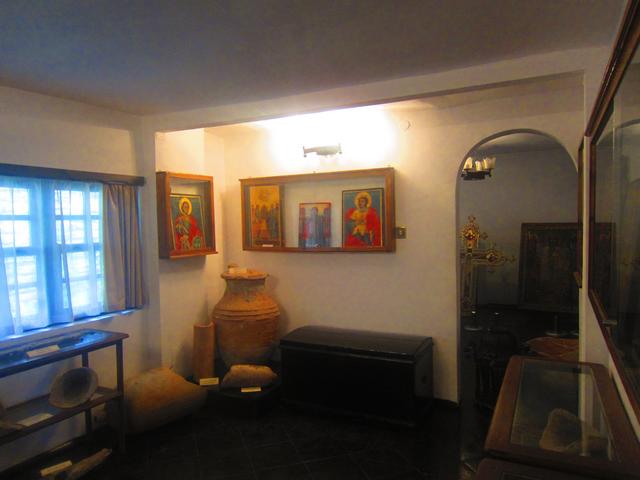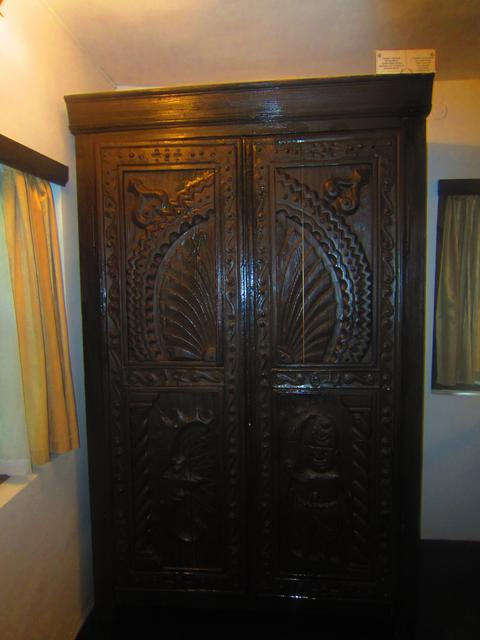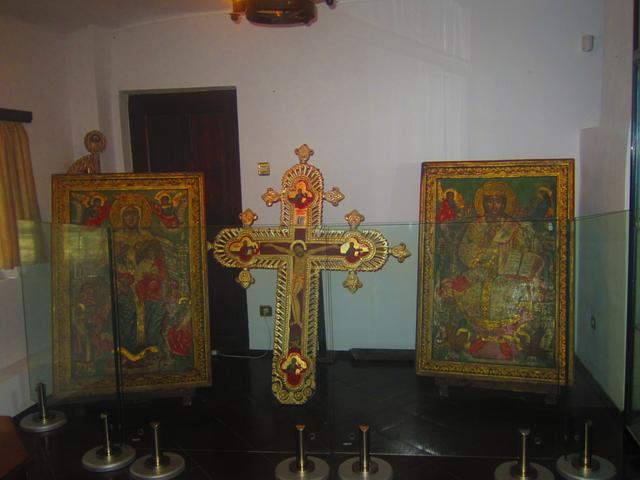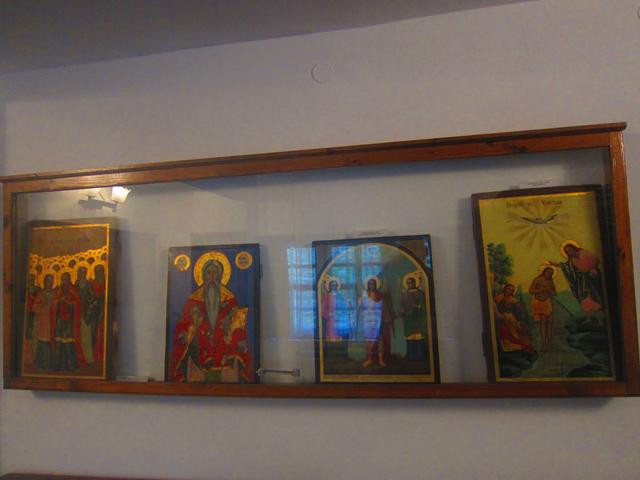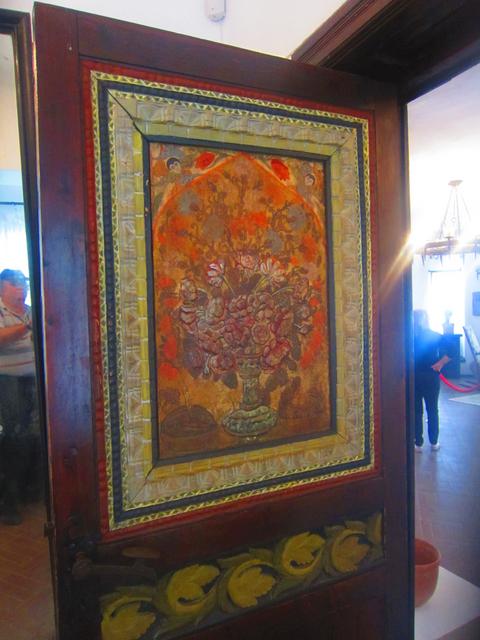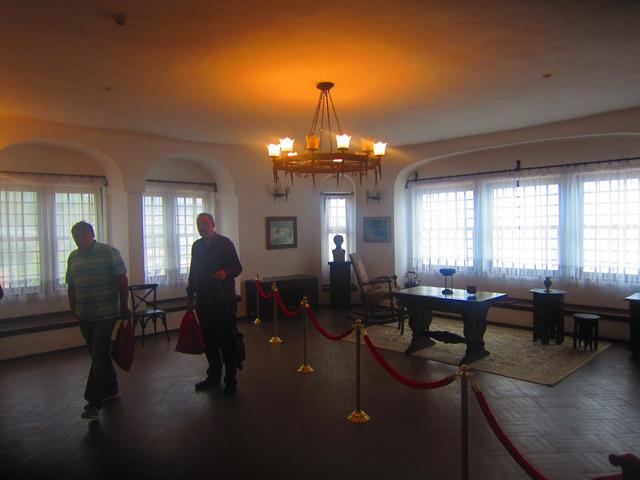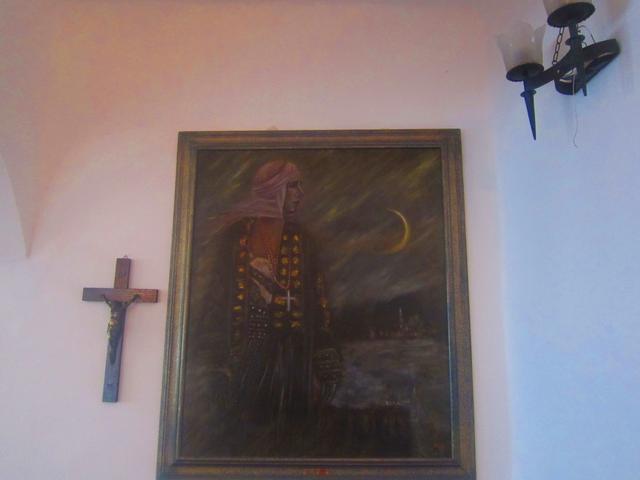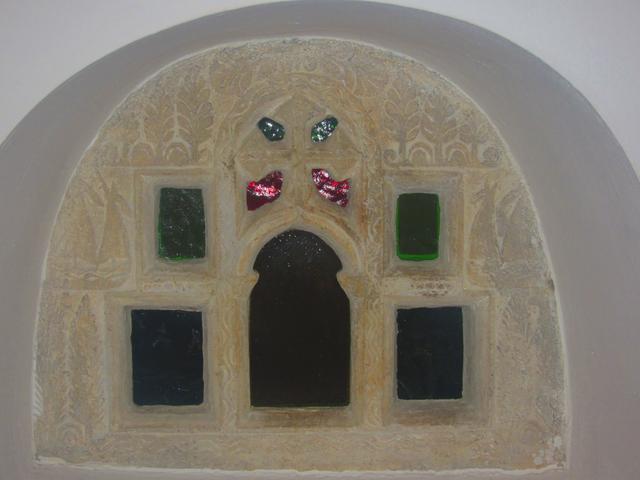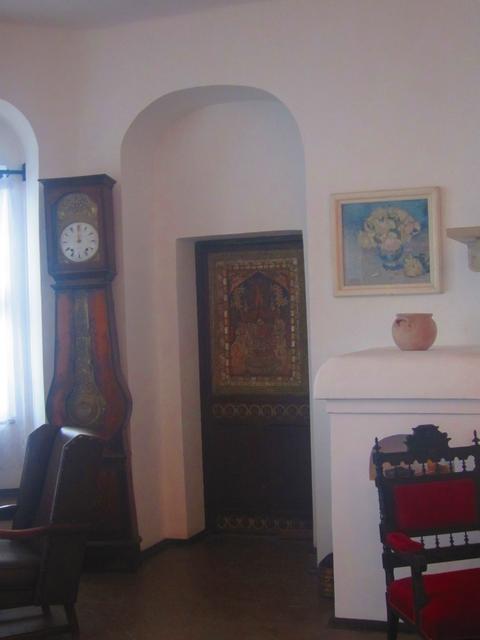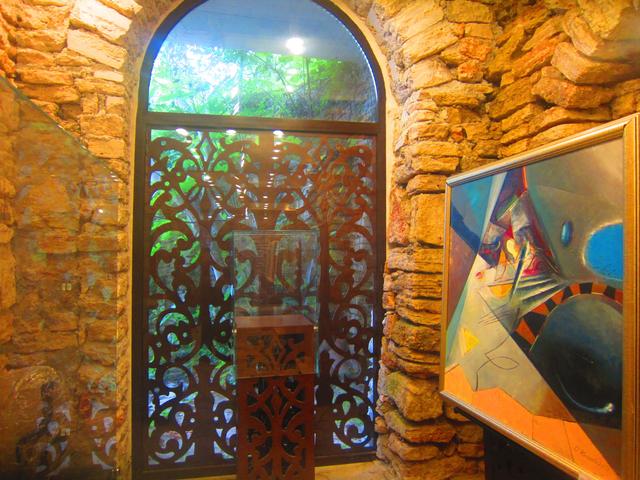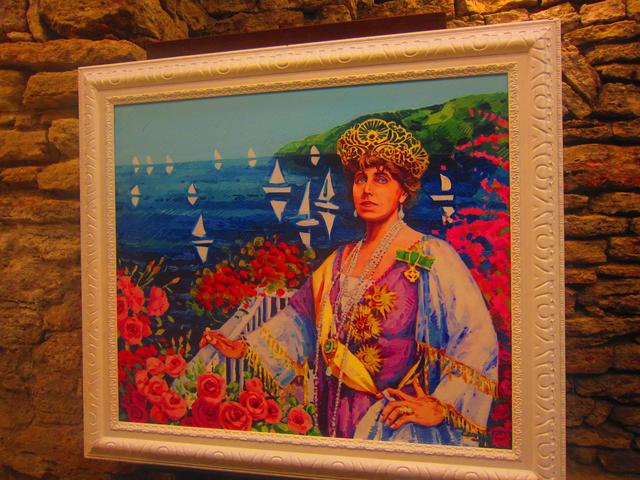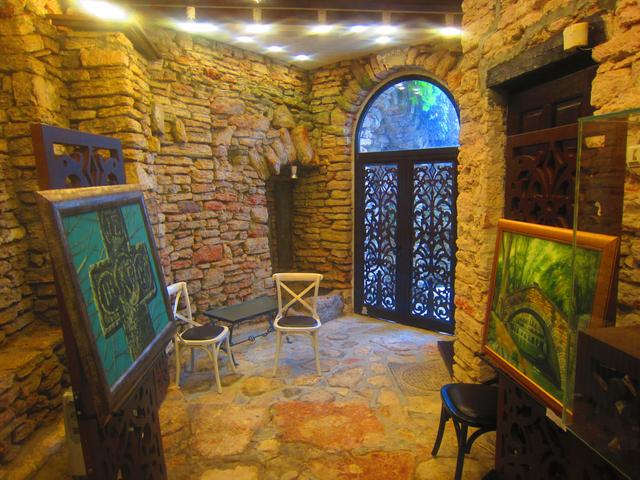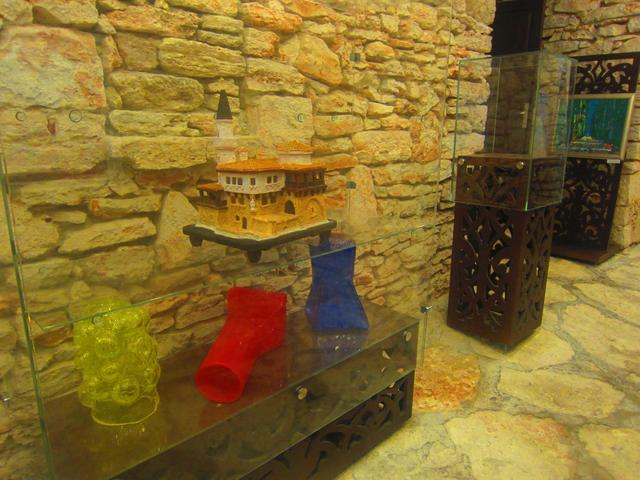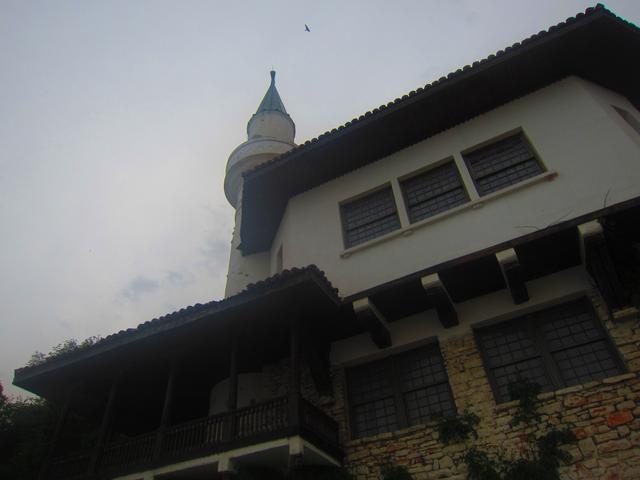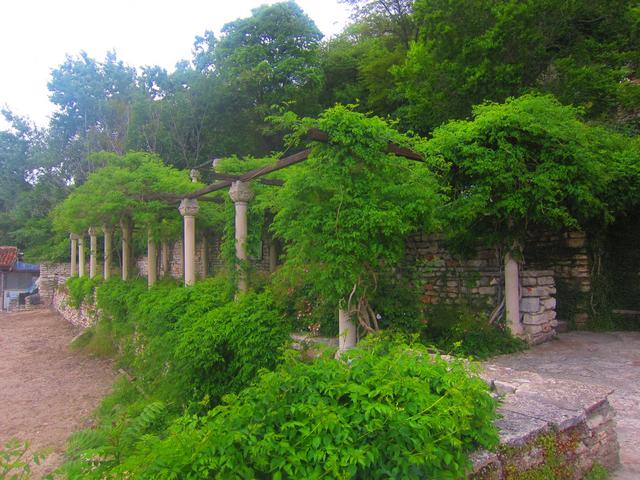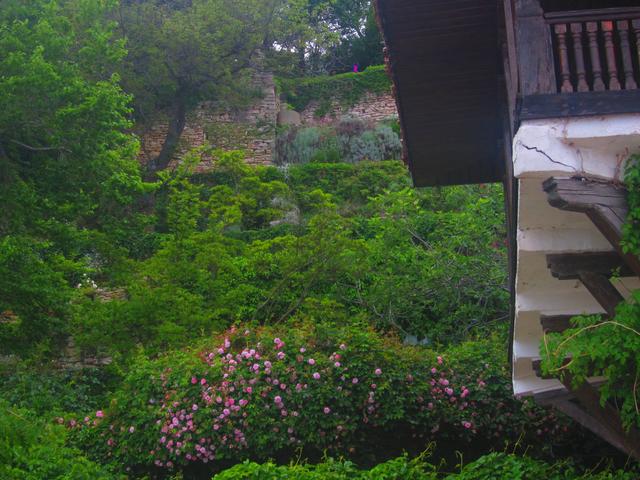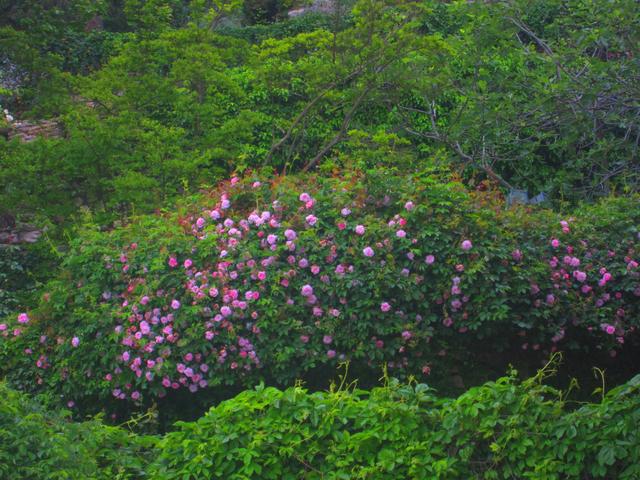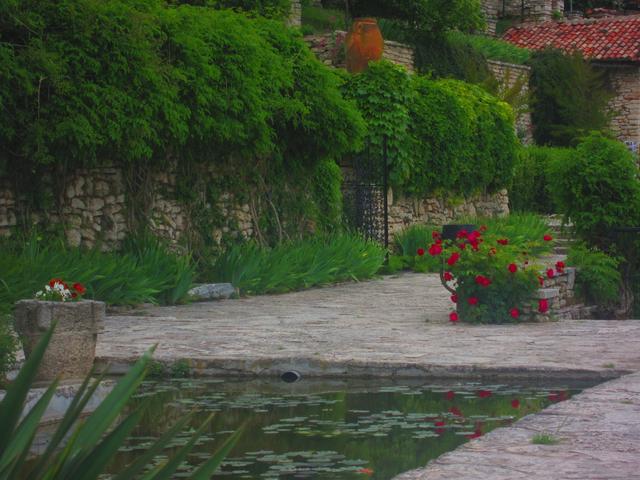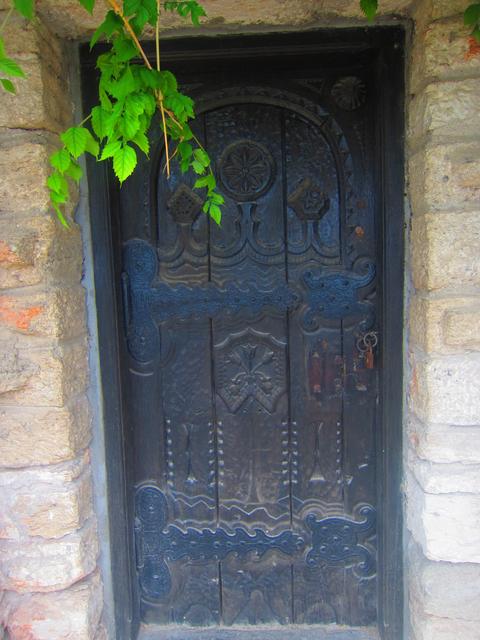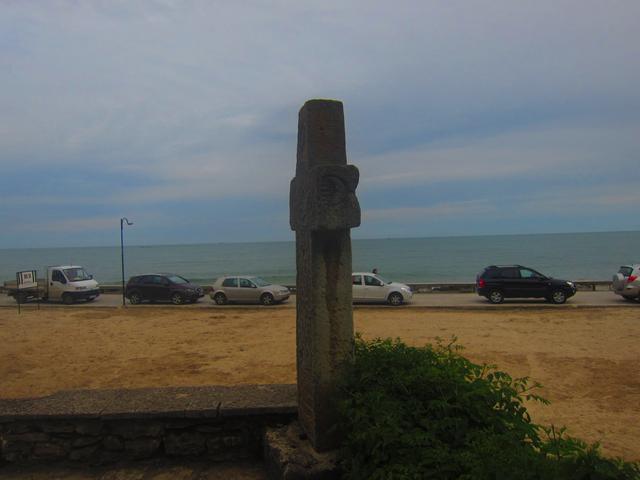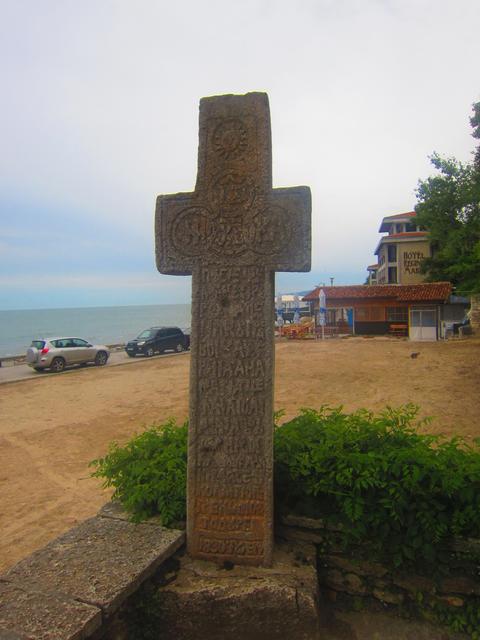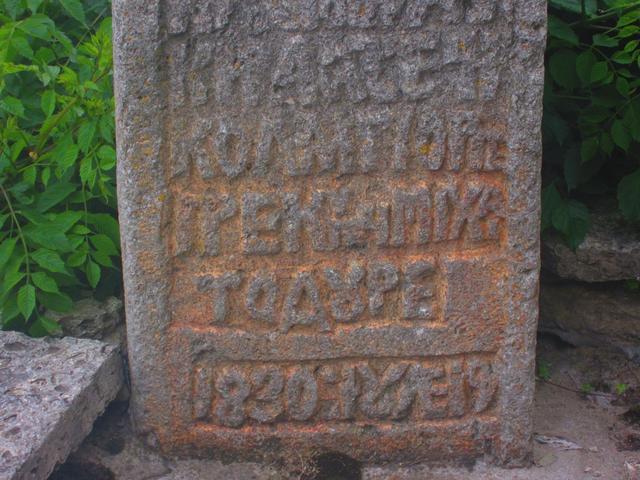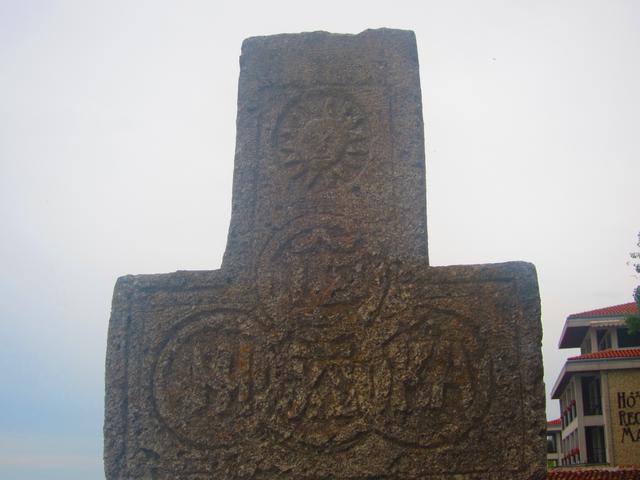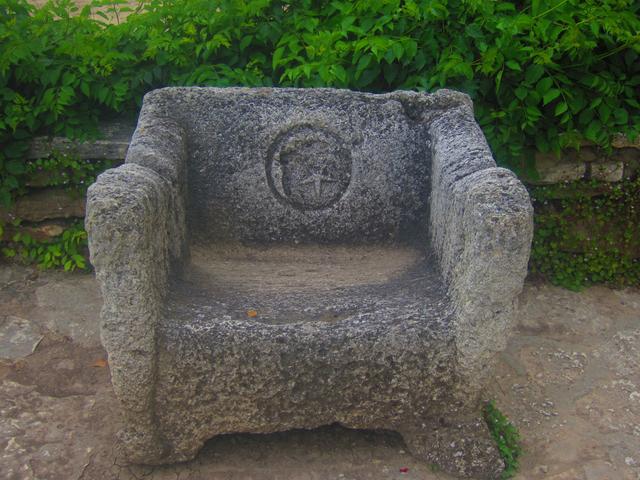 Ascension…
Toward the heavens?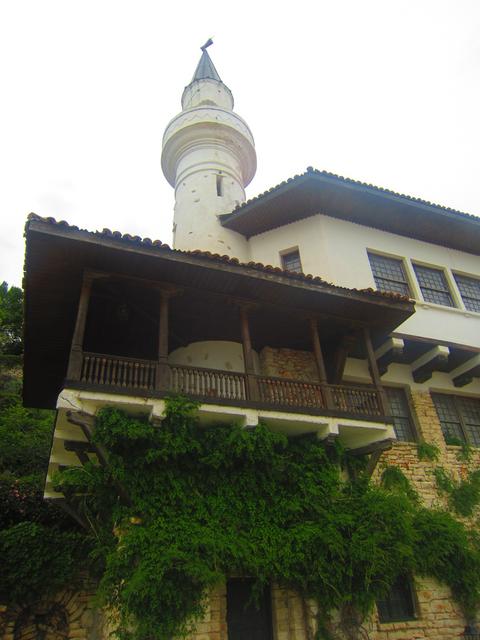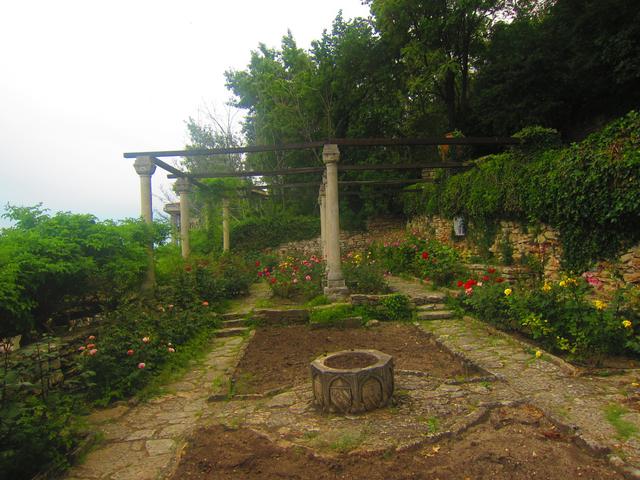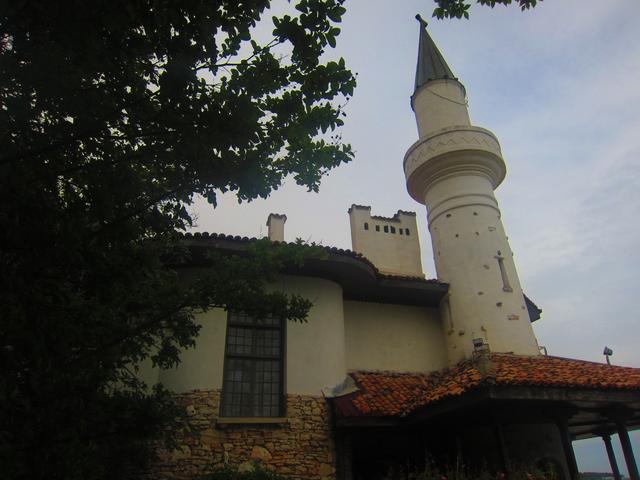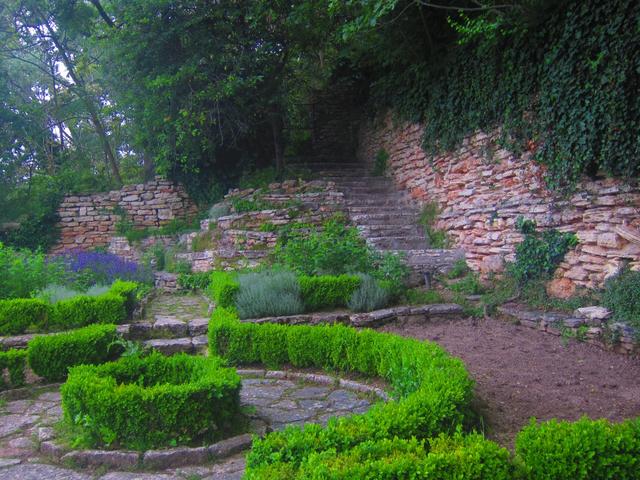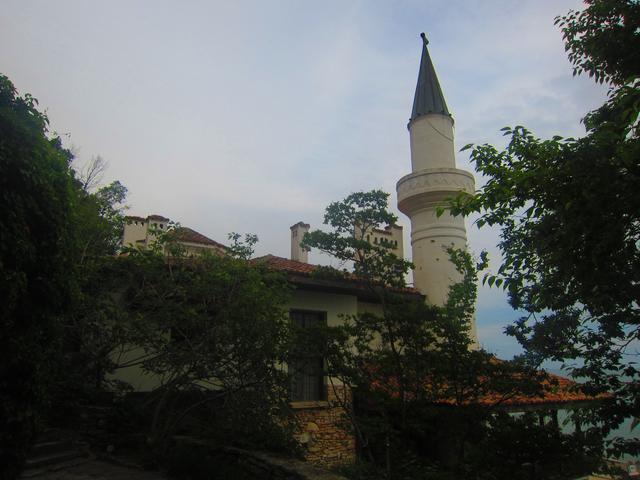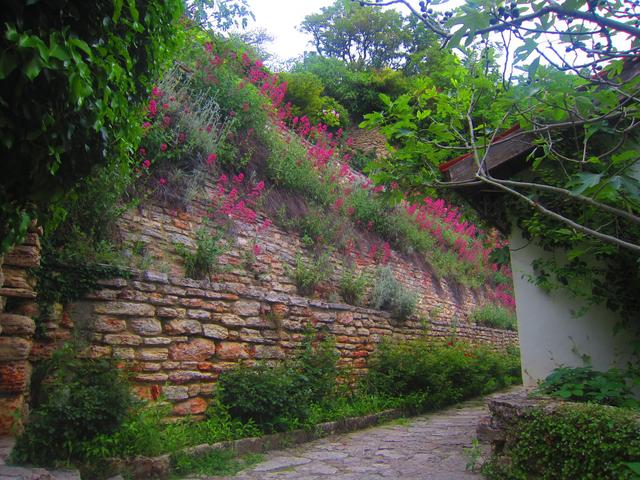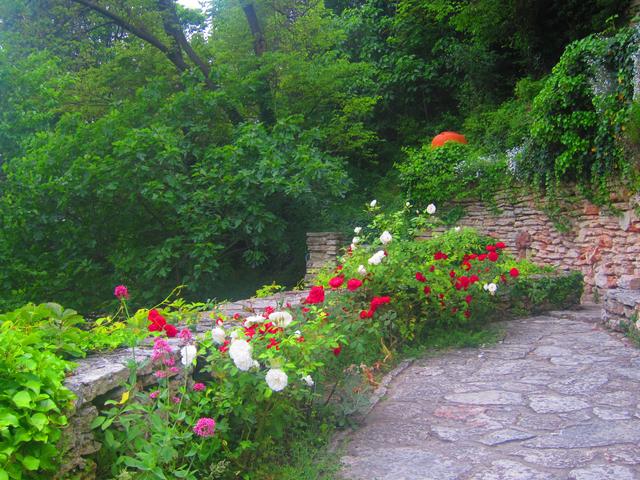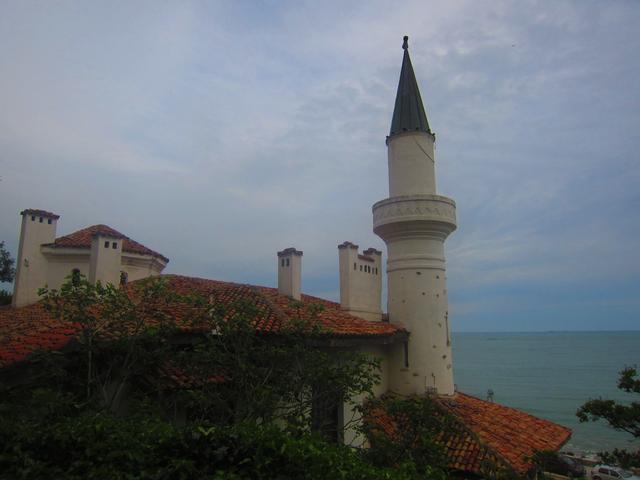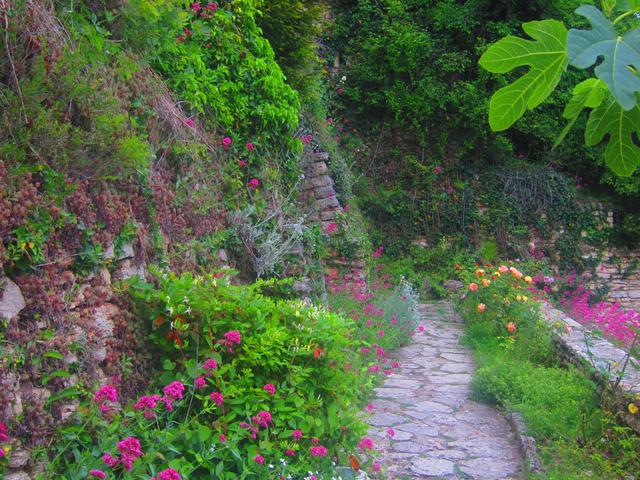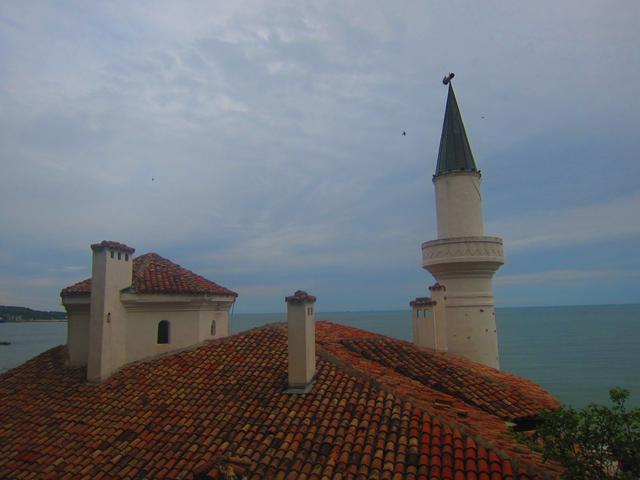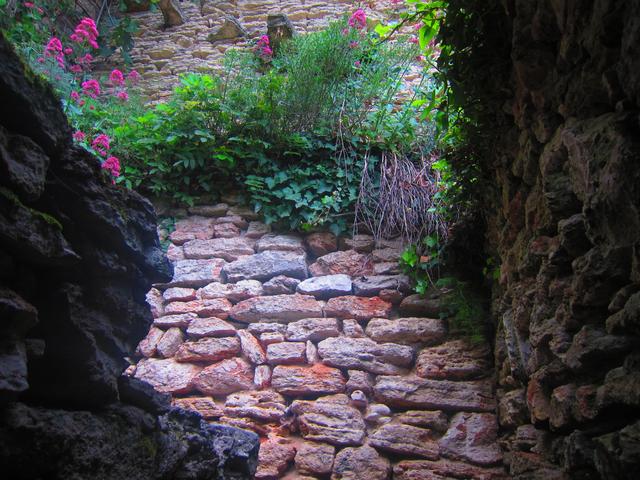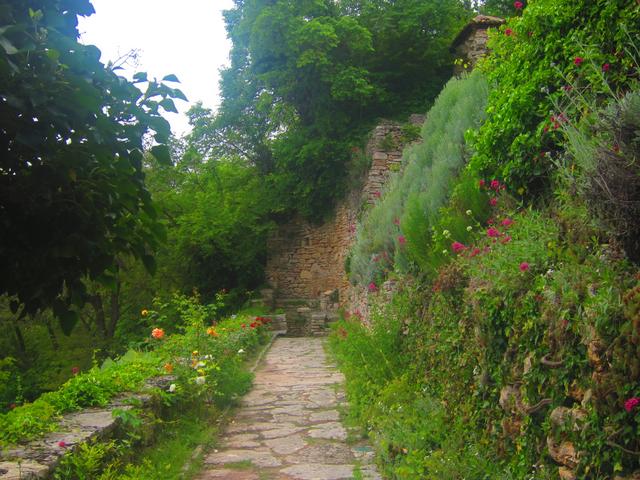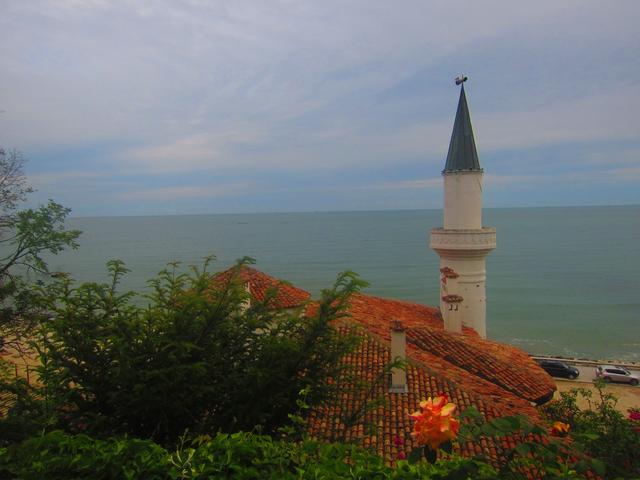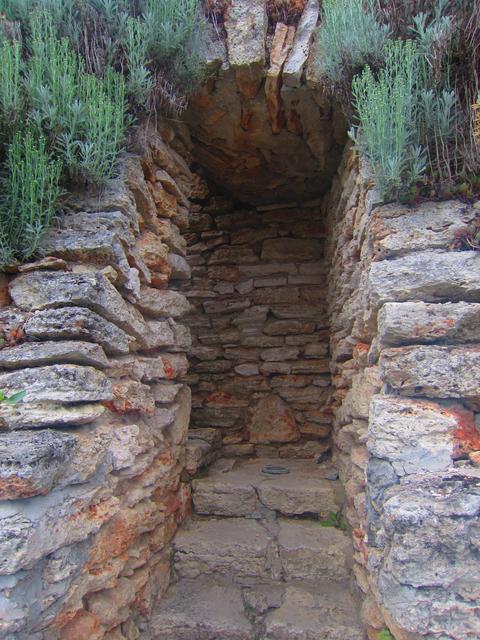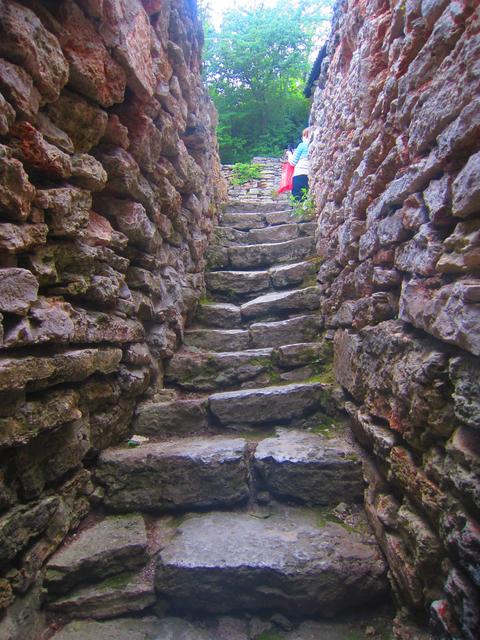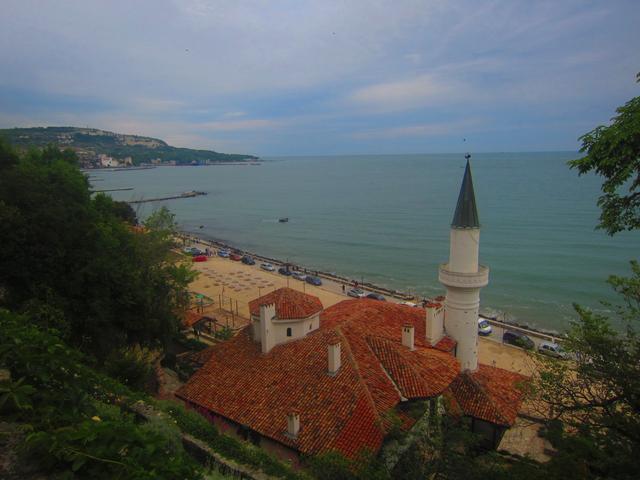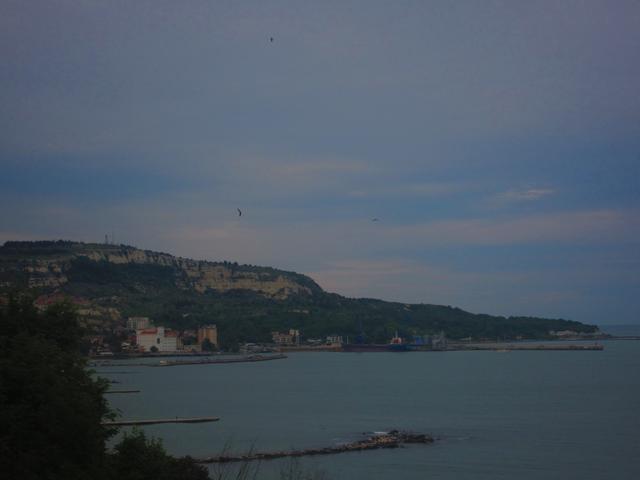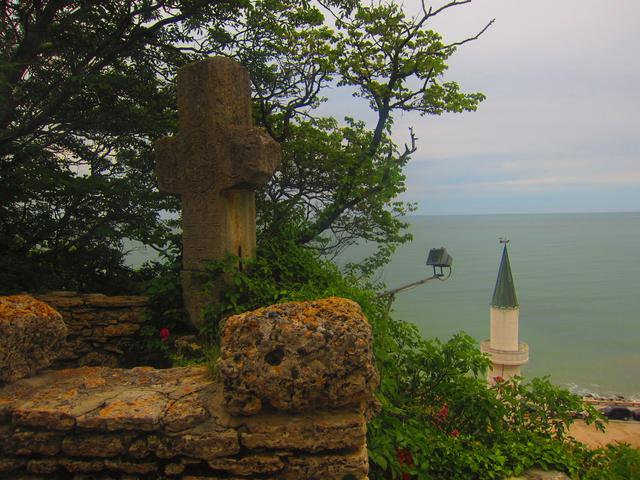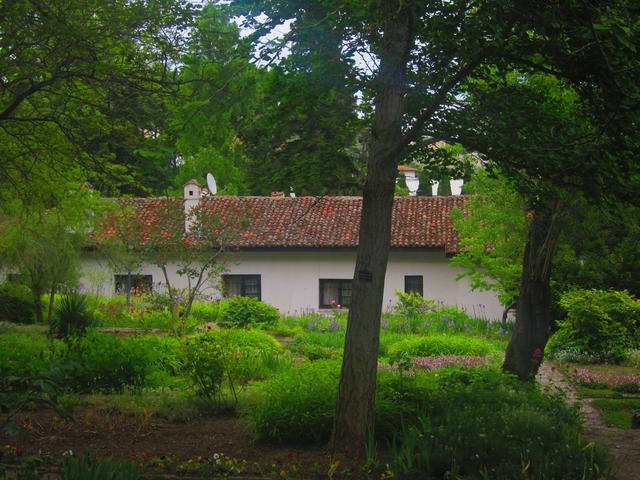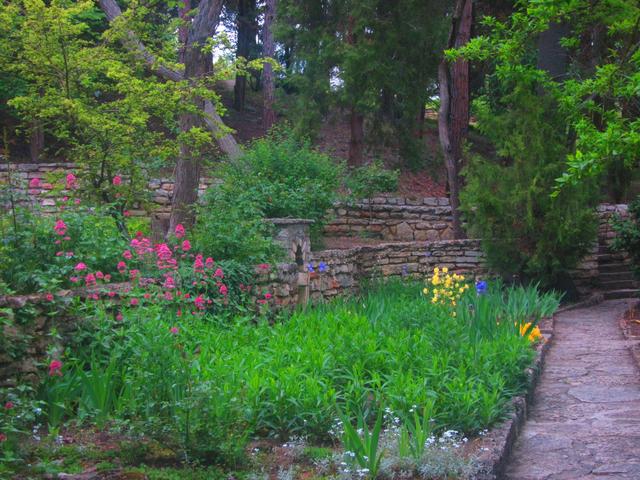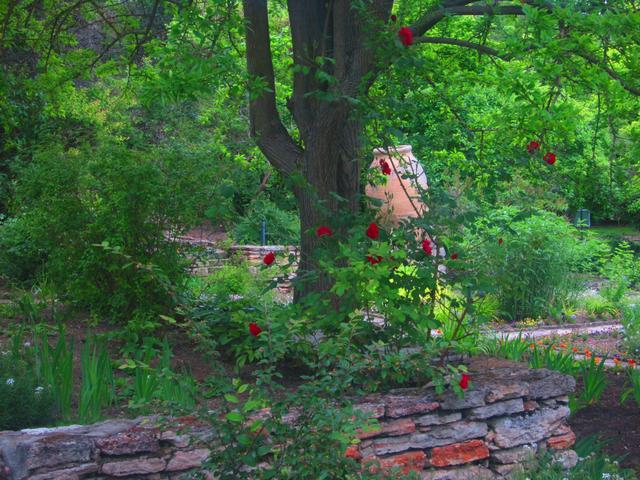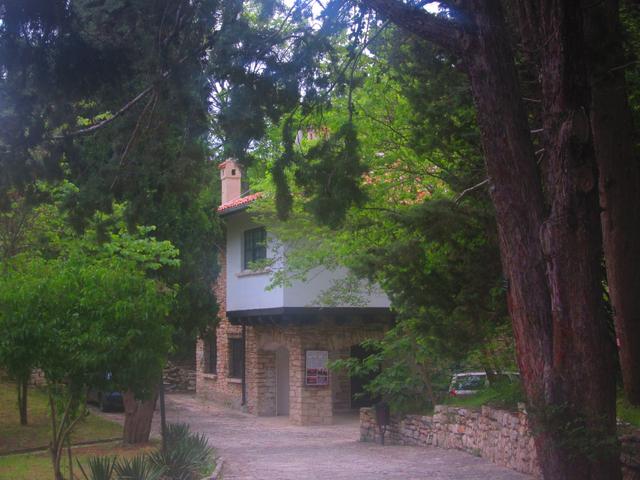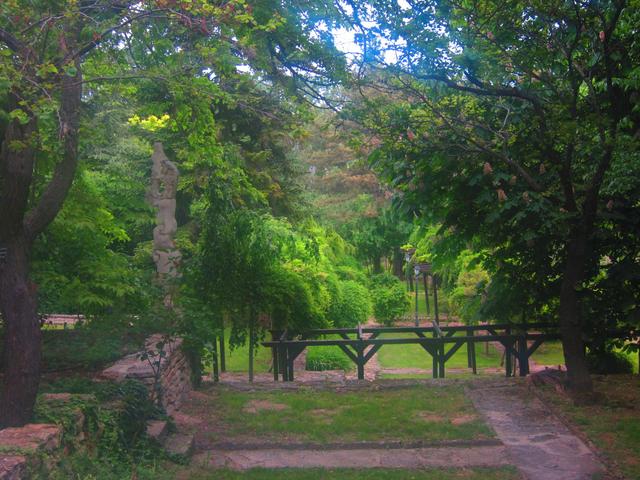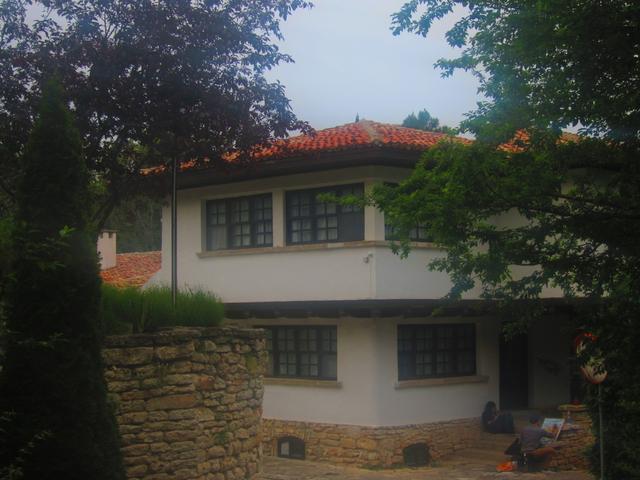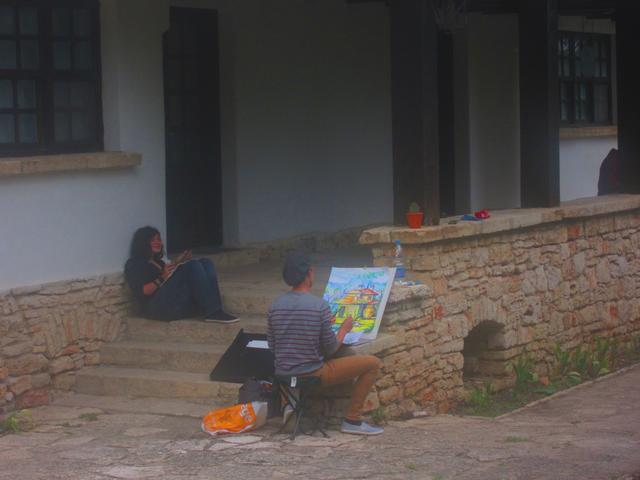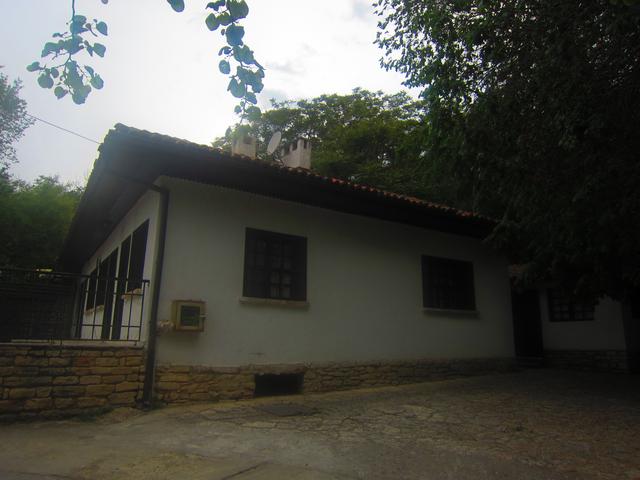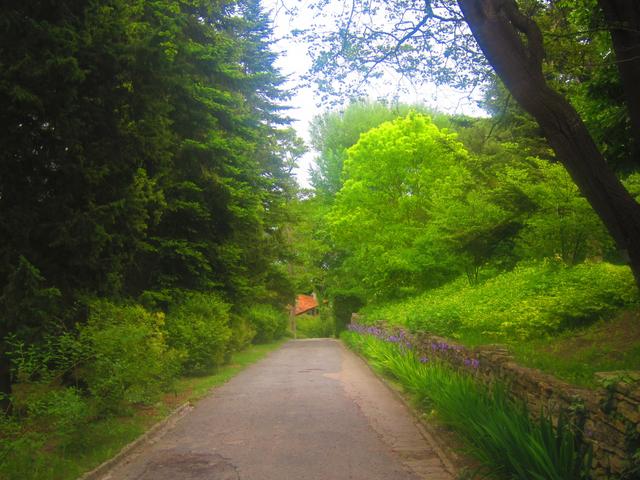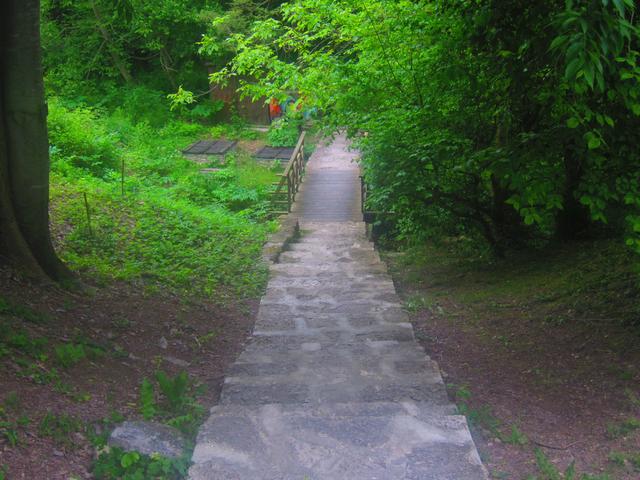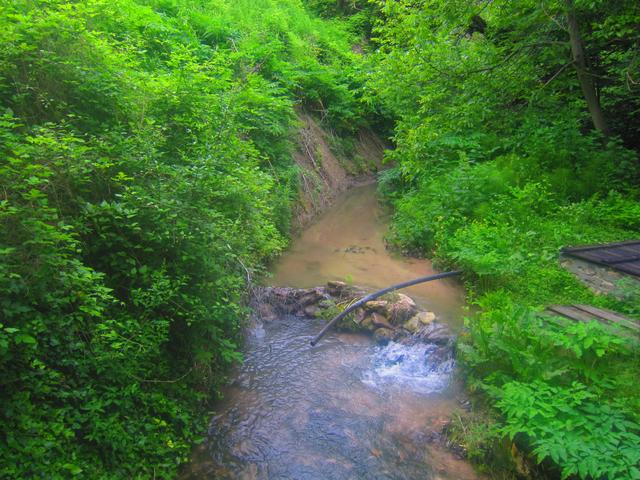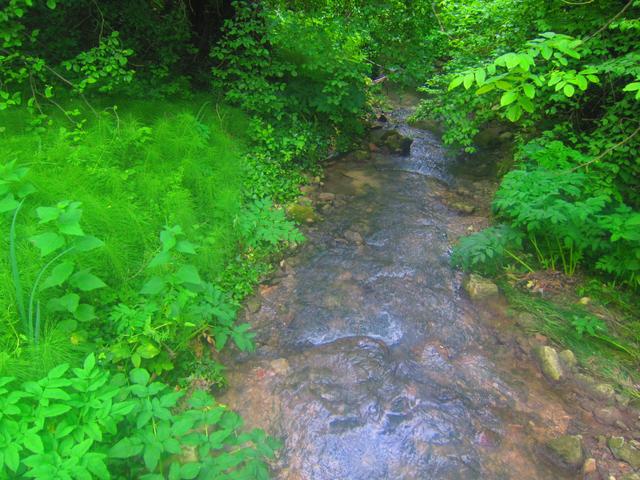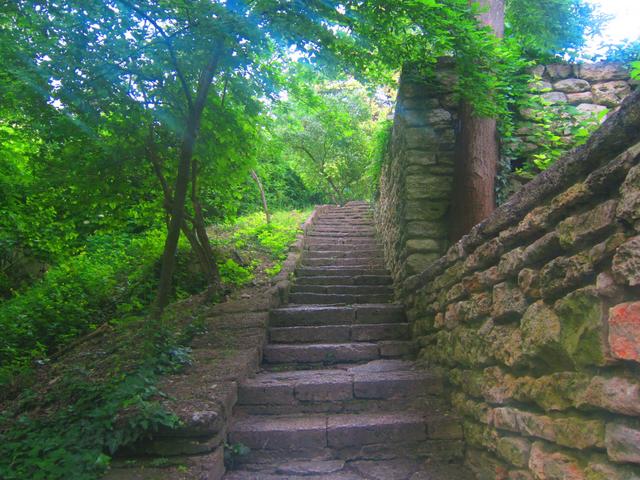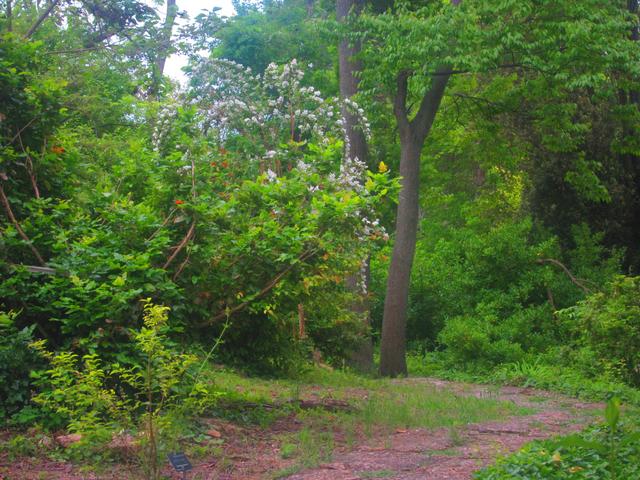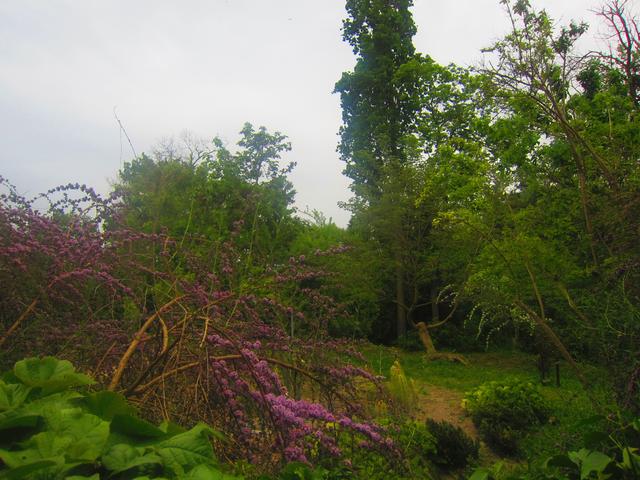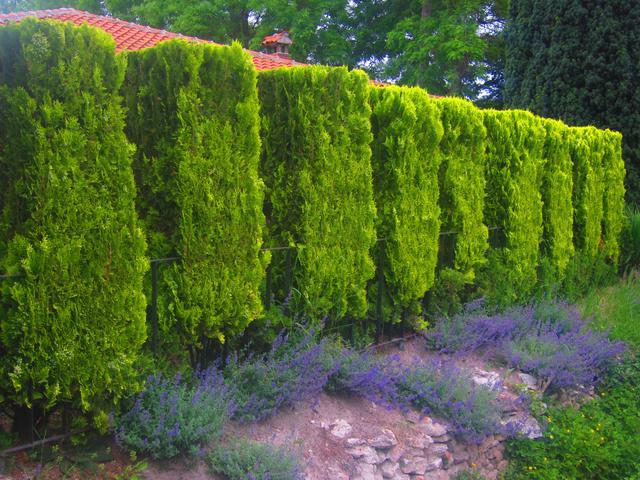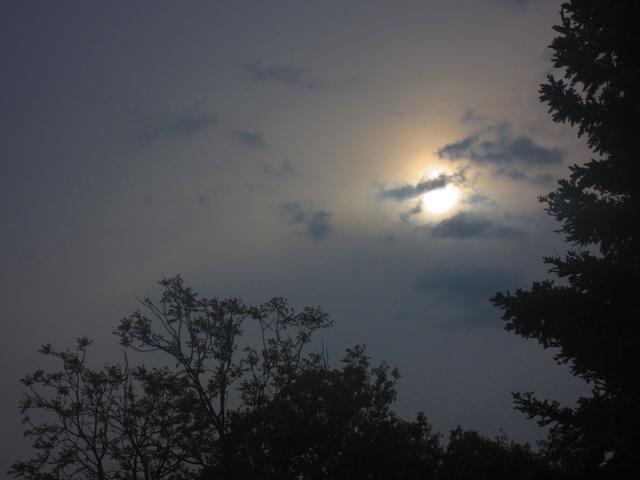 Oh,
the memory of that Bulgarian old cross
with the Sun and the Moon…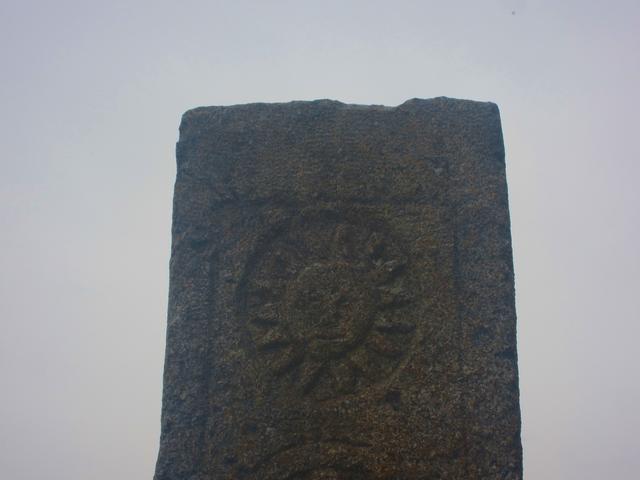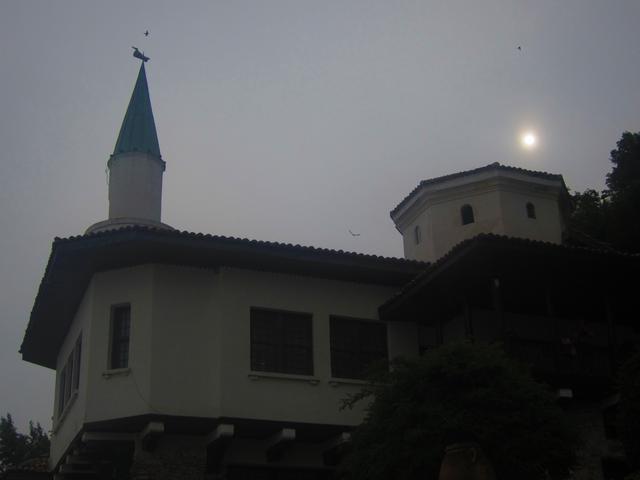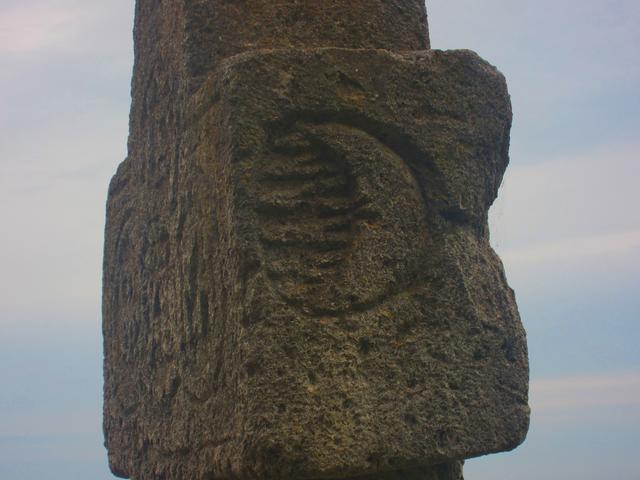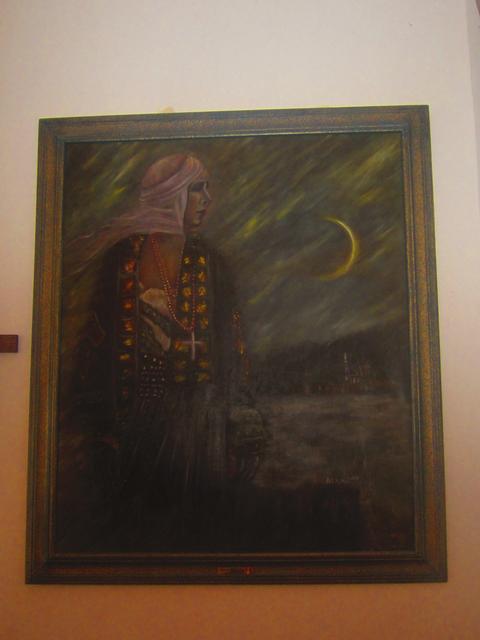 At Queen Maria's Castle in Balchik
You never can see all that is to be seen
But it is quite good if you leave that place
With even the Sun in a vegetal screen.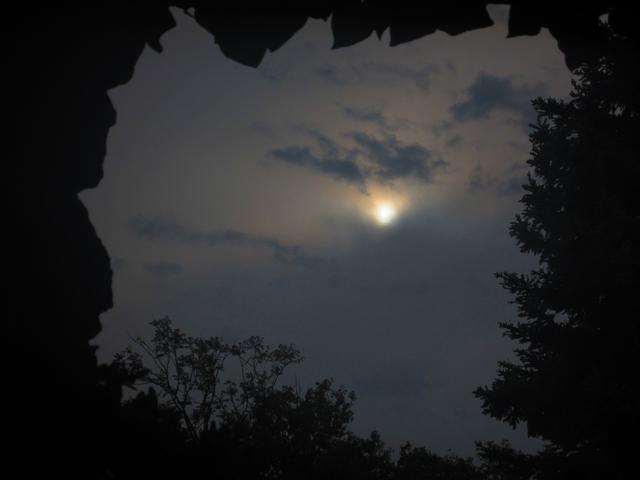 *
© 2016 SARM
(Romanian Society for Meteors and Astronomy)