On the occasion of the International Meteor Conferences
2005 in Oostmalle (Belgium) and 2006 in Roden (Holland)
the SARM team was generously hosted by friends from
the Belgian Astronomical Society (VVS) Meteor Section
and the Dutch Meteor Society...
ASTRONOMIC THOUGHTS
IN THE MAIN CAPITALS OF BENELUX
-to the great astronomers of Belgium and Holland-

Astropoems by Andrei Dorian Gheorghe
Introductory photo: Jos Nijland (Holland)
Bruxelles photos: Casper ter Kuile (Holland)
European Parliament photos: Valentin Grigore
Amsterdam photos: Casper ter Kuile (Holland)
Design: Florin Stancu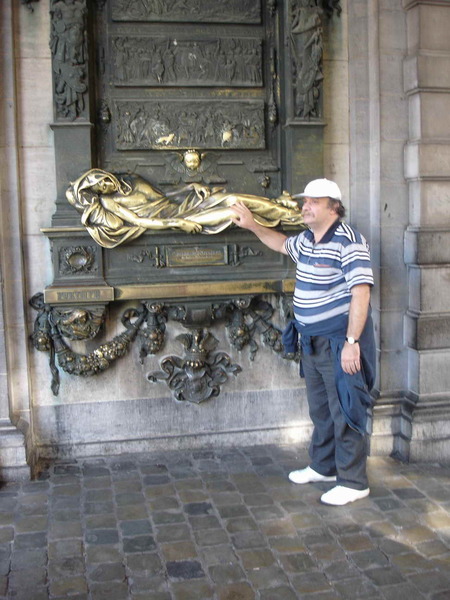 *
In Bruxelles,
a sky lover may think that
he visits the Capital of a country
that gave,
through Georges Lemaitre,
the theory of the Big Bang.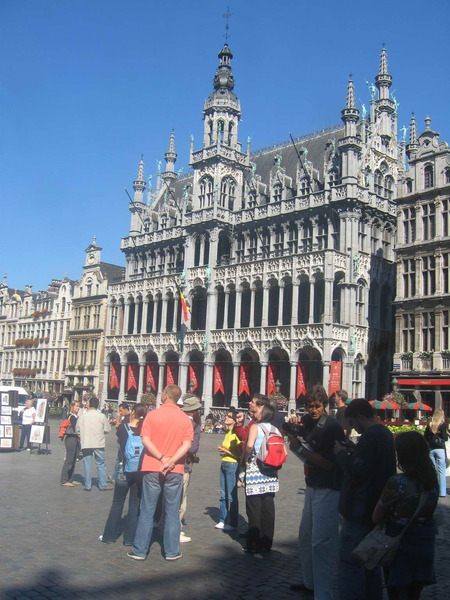 From that perspective,
the architectural masterpieces
of this city
seem to be bright arguments
for the universal expansion.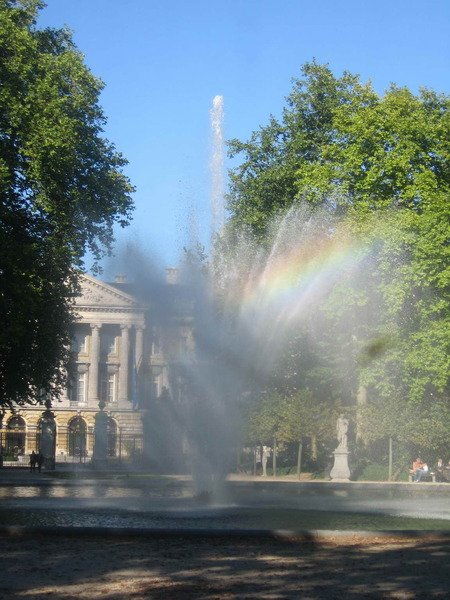 *
PHOTO-INTERLUDE:
METEOR LOVERS IN THE EUROPEAN PARLIAMENT
What is the difference between
astronomy and politics?
Astronomy looks for rules of the stars.
Politics makes rules for the people.
Thus,
astronomy depends on politics,
while the politicians' minds could be enlightened
by astronomy…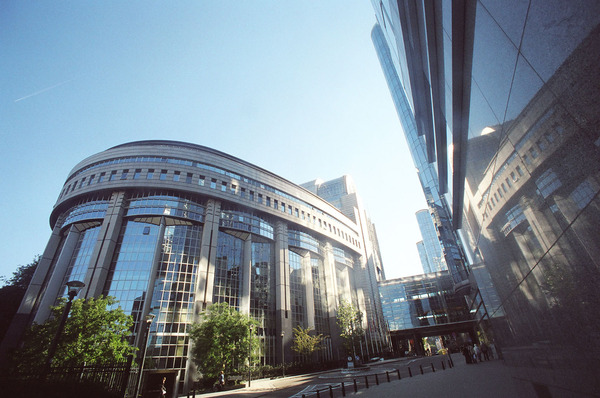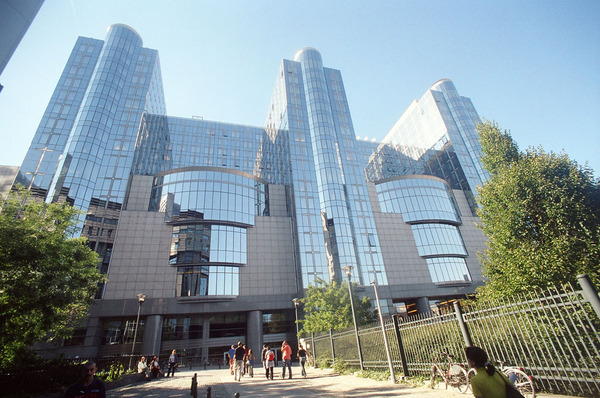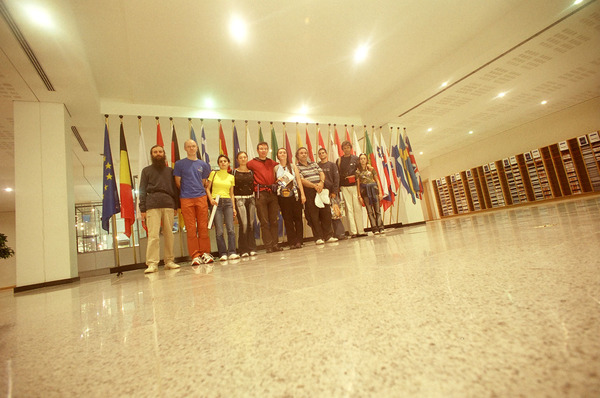 In the centre of the image, Paul Roggemans,
the main creator of the International Meteor Organization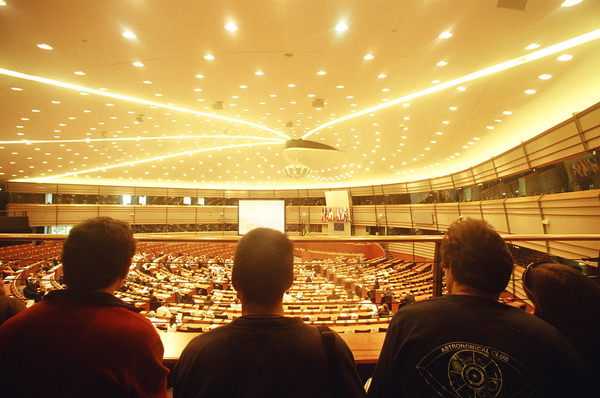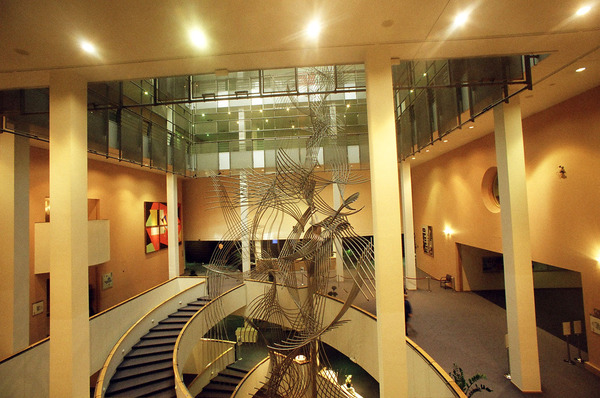 *
In Amsterdam,
a sky lover may think that
the main Capital of the Netherlands
is a part of
Willem de Sitter's cosmological model.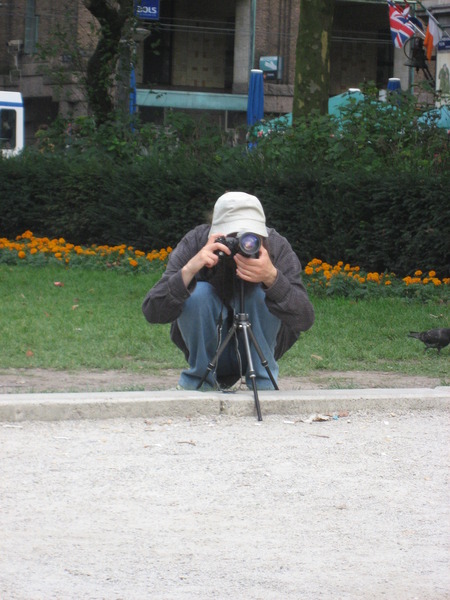 But I prefered to think
of a trip beyond Saturn's rings
(dicovered by Christiaan Huygens),
to Gerrit Pieter Kuiper's Belt
(the fascinating disk of comets),
inside Jan Hendrik Oort's Cloud,
in order to be surrounded
by tailed stars
just as in Amsterdam I was surrounded
by the surprises of
freedom, avantgarde and tolerance.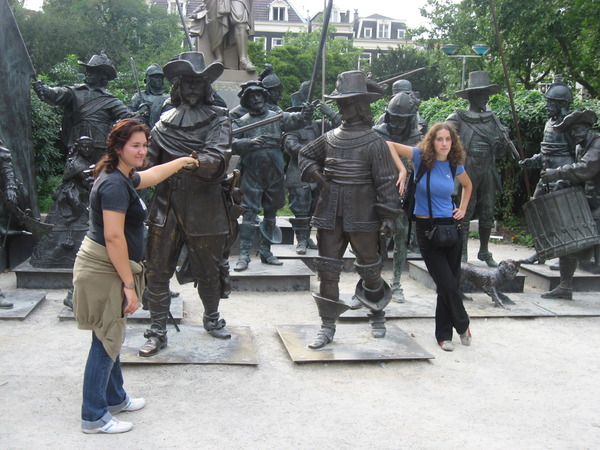 *
© 2010 SARM
(Romanian Society for Meteors and Astronomy)