BEYOND THE BORDERS OF THE UNIVERSE
-cosmopoetic fantasy by Andrei Dorian Gheorghe
(from Spaceman Sazartinus' Diary),
composed in 1987, April 6-7-
Photographs (2008): Valentin Grigore
Design: Florin Stancu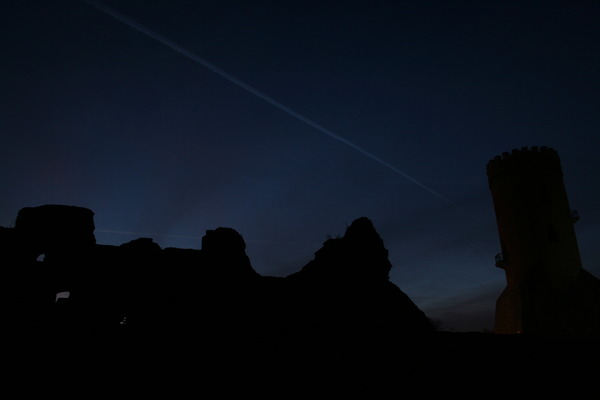 1
My soul became a sea of stars.
Its level grew continually,
along with the question:
Whence so much brightness?
2
Every star
was an entity
saved from the classical rules
of identity.
3
Children of the void
catapulted nocturnal essences
in order to defend
the reserves of darkness.
4
I looked for the most beautiful star,
but colder than a pun.
I saw her, but, in such conditions,
where could I run?
5
Identification division:
the Universe, a closed atom.
(Oh, but how many limits of protection
should be passed
to the discovery of the absolute?
And I think that we would acquire
the courage of such a trip
only if some noble metaphysical princess
would be abducted by the long jaws
of another editor of space.)
6
Working storage section:
other managements of the senses.
(Without any exterior help,
a chaotic distribution of the molecules
without any creed.)
7
I was timidly going up
to the star without feelings,
a traitorous algorithm
in a virtual memory.
8
Her brightness was an intimacy,
while her coldness, a departure.
An overwhelmed display!
9
I was recreated by my ego.
Those who had to come after me,
had to occupy titles
only in neighboring subpages.
10
The lights in speed crossed each other
like the lasers of a magic desire.
"Fascinating anti-shadows!"
shouted my innocent and secondary ego,
running
without any other thinking.
11
Soon after, I understood that
over the words
there are constant programs.
12
I understood that the physical storage
is something between
a restricted space
and a tremendous thought.
13
Meteor caught in the net of the atmosphere,
satellite caught in the net of the planetary gravity,
asteroid caught in the net of the team spirit,
planet caught in the net of the stellar gravity,
supernova caught in the net of the future -
humble neutronic star.
14
I applied a hard configuration
to my space,
a massive interrogation
of the void
(and no chance of salvation).
15
Stars as furious waves
and me as a host language of the light.
16
I checked the address of the addresses
of the broken chains.
The space types -
constellations in assault.
A desperate organization
of the data.
17
An indefinite state
as a confession
without passwords.
18
The shores of the Universe
were hunted by light,
falling into a shining disgrace.
(Whence so much pain
in such a show?)
Overflow…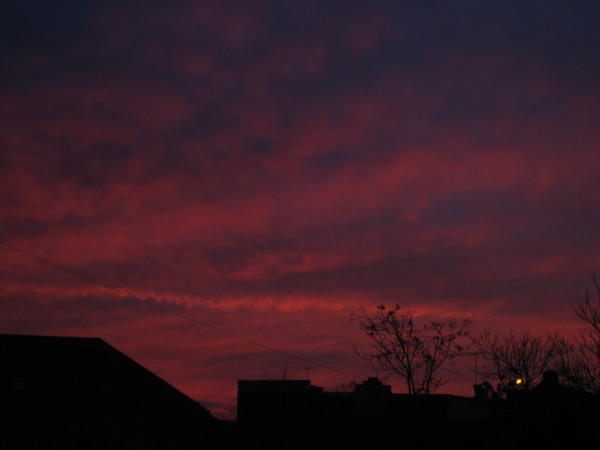 -ROMANIAN ORIGINAL VERSION-
DINCOLO DE GRANITELE UNIVERSULUI
(din Jurnalul Astronautului Sazartinus)
1
Sufletu-mi se facuse o mare de stele.
Nivelul ei urca necontenit,
odata cu intrebarea:
De unde atata stralucire?
2
Fiecare stea
era o entitate
salvata din normele clasice
de identitate.
3
Copiii vidului
slobozeau prastii cu esente nocturne
spre apararea
rezervelor de intuneric.
4
Cautam steaua cea mai frumoasa,
dar mai rece ca un iceberg.
O vazusem. Dar, data fiind situatia,
incotro puteam sa alerg?
5
Diviziunea de identificare:
Universul, un atom inchis.
(Oh, dar cate asemenea limite de protectie
ar trebui traversate
pana la descoperirea absolutului?
Si cred ca n-am putea agonisi
curajul unei atare deplasari
decat daca vreo nobila printesa metafizica
ne-ar fi rapita de ghearele prea lungi
ale altui editor de spatiu.)
6
Sectiunea memoriei de lucru:
alte gestiuni ale sensurilor.
(Lipsa oricarui ajutor exterior,
repartizare haotica a moleculelor
fara nici un crez.)
7
Ma apropiam timid
de steaua cea fara sentimente,
algoritm tradator
intr-o memorie virtuala.
8
Stralucirea ei era o intimitate,
pe cand raceala, o indepartare.
Monitor coplesit!
9
Eram recreat de eul meu.
Cei ce ar fi venit dupa mine
n-ar mai fi putut ocupa titluri
decat in subpagini vecine.
10
Luminile in viteza se incrucisau
precum laserii unei magice dorinte.
"Ce de anti-umbre!"
striga eul meu necunoscator si secund,
alergand
fara alta sansa, fara alt gand.
11
In clipa urmatoare am inteles ca
in spatele cuvintelor
stau programe constante.
12
Am inteles ca memoria fizica
este ceva intre
un spatiu restrans
si un gand necuprins.
13
Meteor prins in plasa atmosferei,
satelit prins in plasa gravitatiei planetare,
asteroid prins in plasa spiritului de echipa,
planeta prinsa in plasa gravitatiei stelare,
supernova prinsa in plasa viitorului -
umila stea neutronica.
14
Aplicam spatiului meu
o forma tare,
interogare masiva
a vidului,
cel fara de scapare.
15
Stelele ca niste valuri furioase
si eu ca un limbaj gazda al luminii.
16
Verificam adresa adreselor
lanturilor rupte.
Caracterele spatiului -
constelatii repede crescatoare.
Organizare disperata
a datelor.
17
Stare nedefinita
ca o confidentialitate
fara parole de acces.
18
Malurile Universului, fara vina,
erau vanate de lumina,
cazand intr-o prealucitoare dizgratie.
(De unde atata durere
intr-un asemenea spectacol?)
Inundatie…
*
© 2009 SARM
(Romanian Society for Meteors and Astronomy)