SOLAR GAMES IN BUCHAREST
WITH WELSH BARBARIANS
-text and photos Andrei Dorian Gheorghe
design Florin Alexandru Stancu-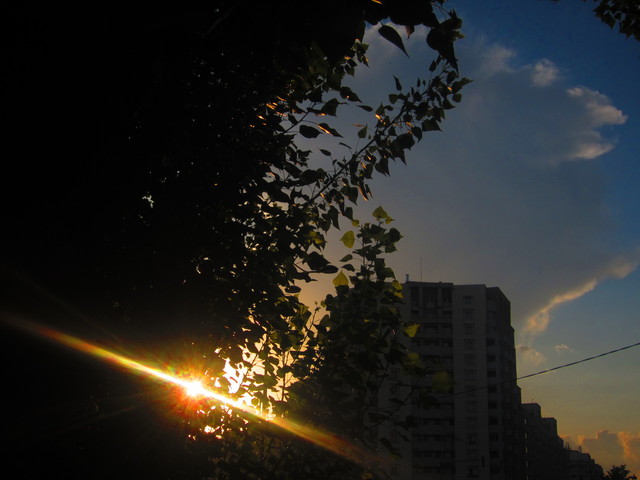 I have to confess my frustration because the first
and the most famous invitational and international rugby club in the world,
Barbarians, founded in 1890,
has never programmed a match with Romania.
That's why I was happy when, chronologically looking.
the second invitational club in the world,
Crawshay's Welsh RFU / President's XV,
founded in 1922 and nicknamed Welsh Barbarians
(it was followed in time by other "national" Barbarians
in France, South Africa, New Zealand etc.),
programmed a tour of two matches in Bucharest in June 2016
under the light of the Sun.
What a chance (I said for myself) to watch an elite team
coming from the Rugby Home Union
(practically, Wales being the second country where
this game was played in the 19th century
and the 6th nation in an all time rugby top)!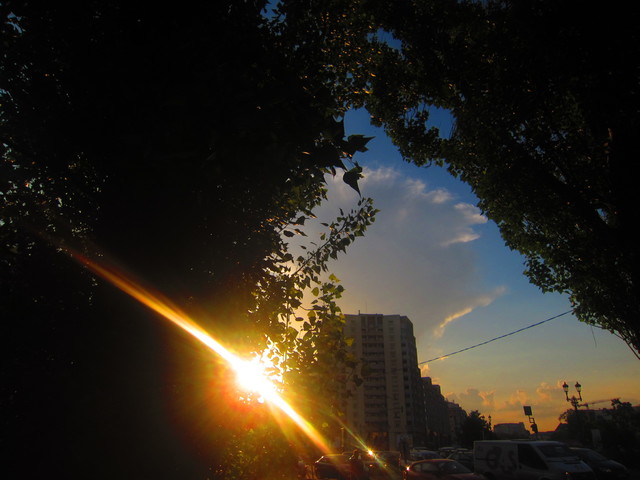 Normally in its history,
Crawshay's Welsh used to present a selected team with promising young players
combined with former Welsh internationals,
but this time they came to Romania with a squad mainly based
on former youth internationals
- who usually qualified Wales
in the quarter finals and even in the semifinals of
the World Rugby Championship Under 20 in the last years -
from the Principality Championship
plus only two players from one of the four Welsh franchises that play
in the Celtic League, Champions Cup and Challenge Cup.
Also in the last years, they had defeated
the famous universities of Oxford and Cambridge (in England),
Dax (from ProD2, France), British Army, Emerging Georgia,
and outclassed selected teams from Spain, Czech Republic and New York (USA).
And now the followers of JPR Williams and Phil Bennett
(the most famous Welsh players in the past, who had also evolved for Crawshay's)
were awaited by a squad of 36 players named Romania A,
including the best young players,
a few former internationals in the first Romanian team,
plus three French players and an Italian one with Romanian origins,
and four naturalized players from the southern hemisphere.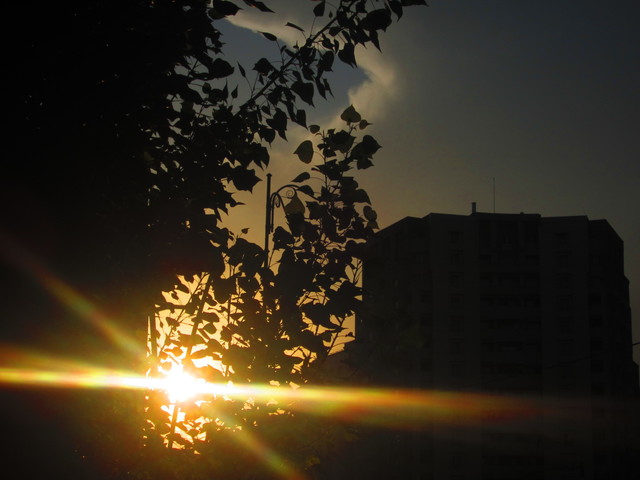 On June 1
over the National Rugby Stadium
the Sun strongly shone, without cloudy artifices,
especially for the victorious Romanian team (score 27-14),
who made me leave happy that special place
surrounded by the Casin Church and the Triumph Arc.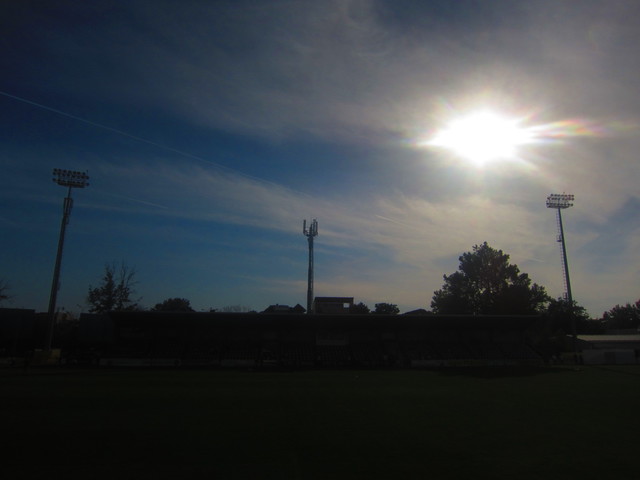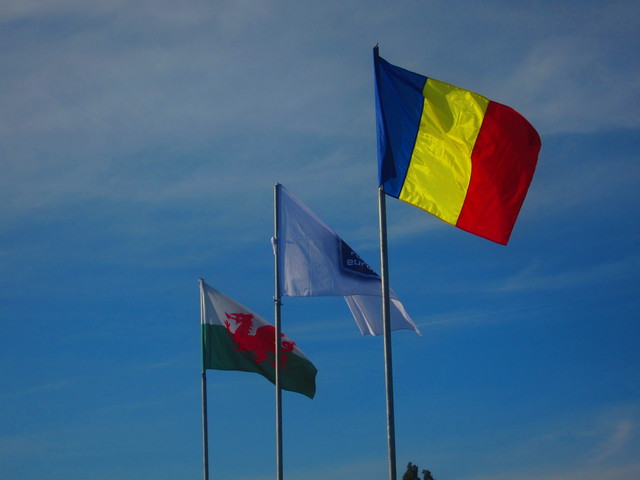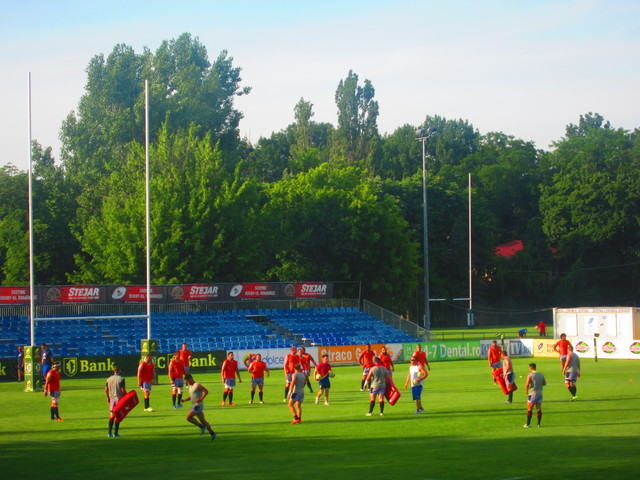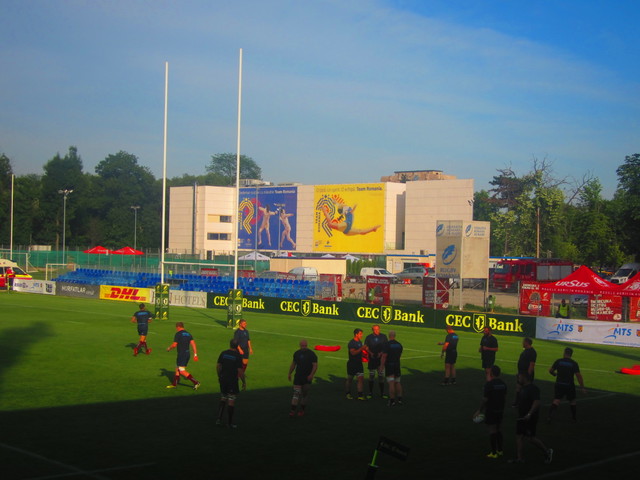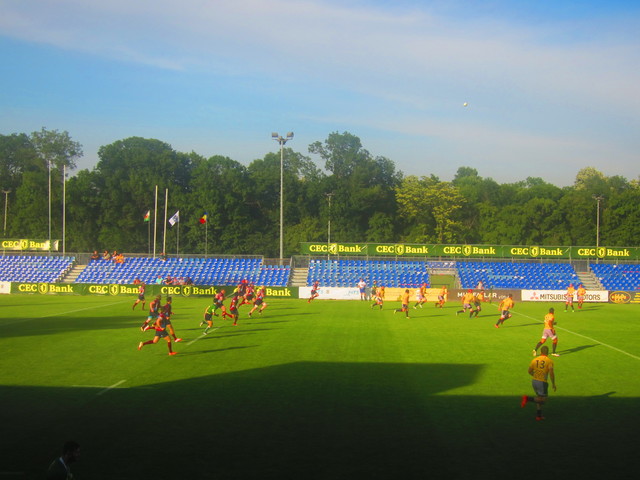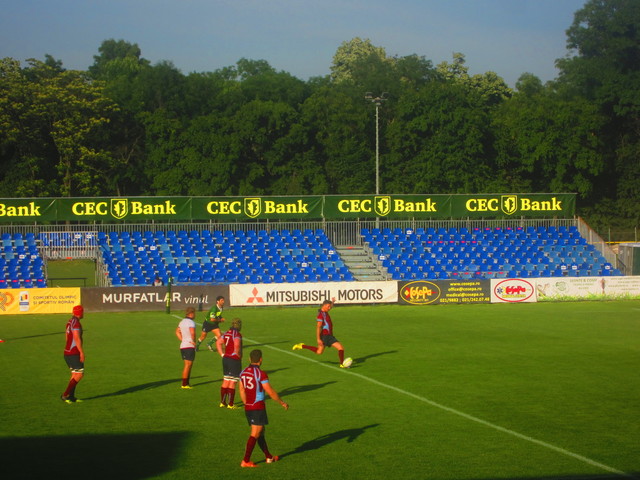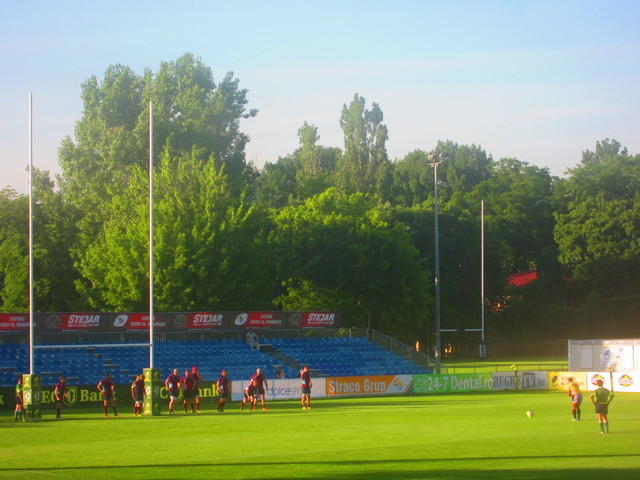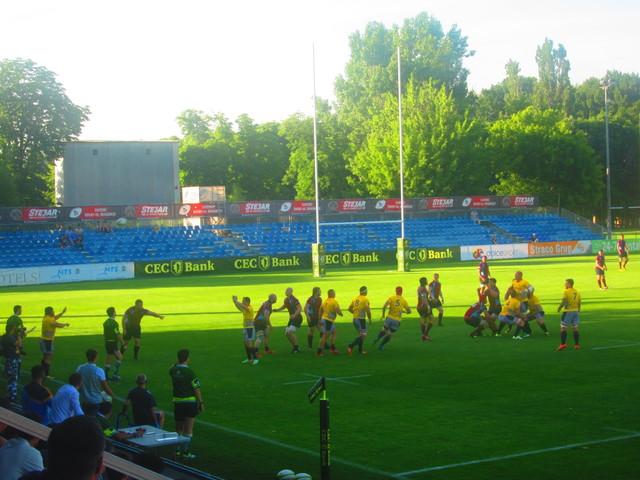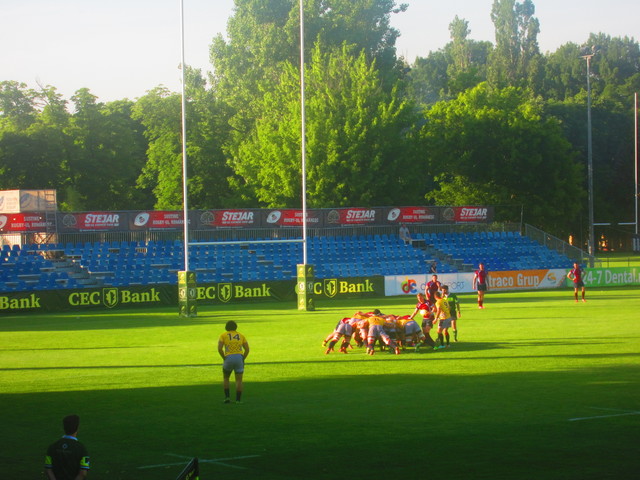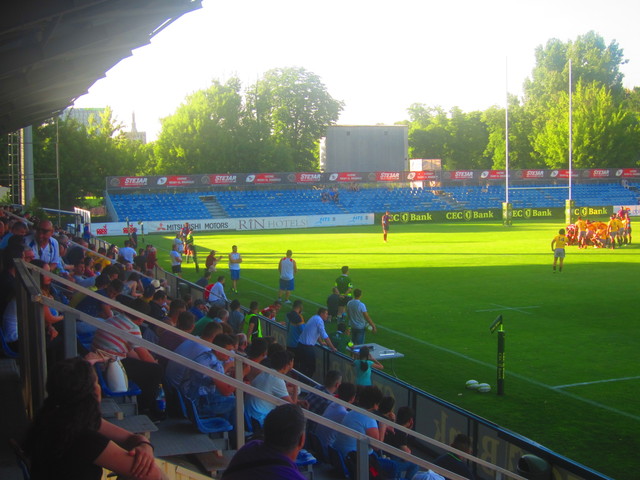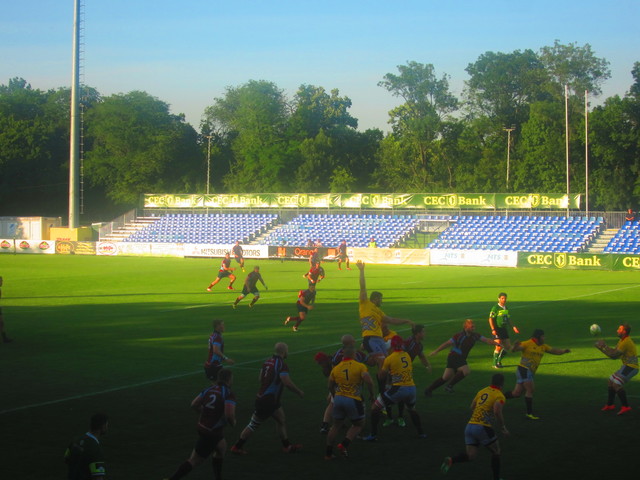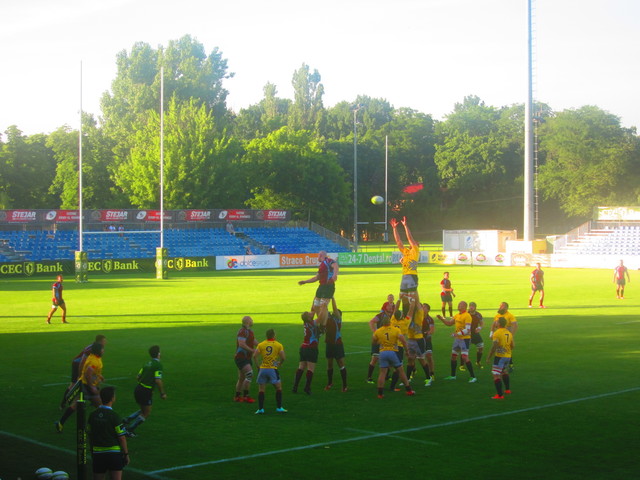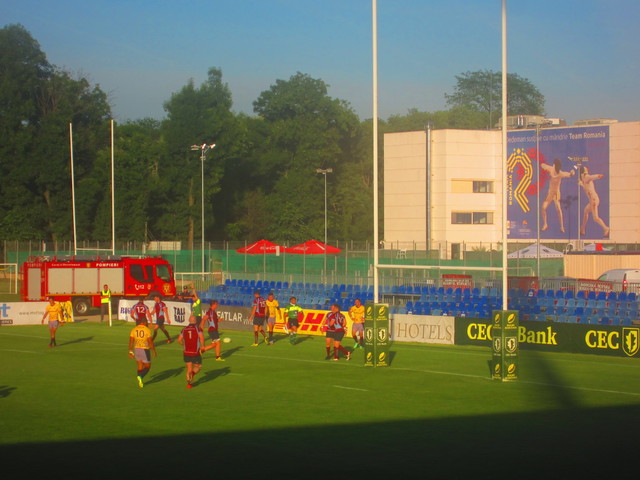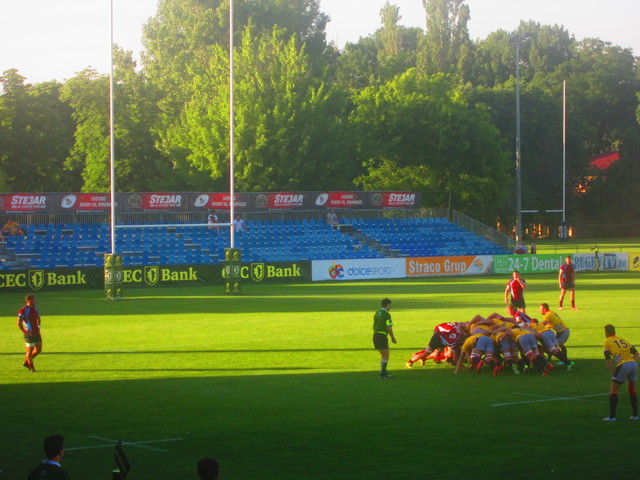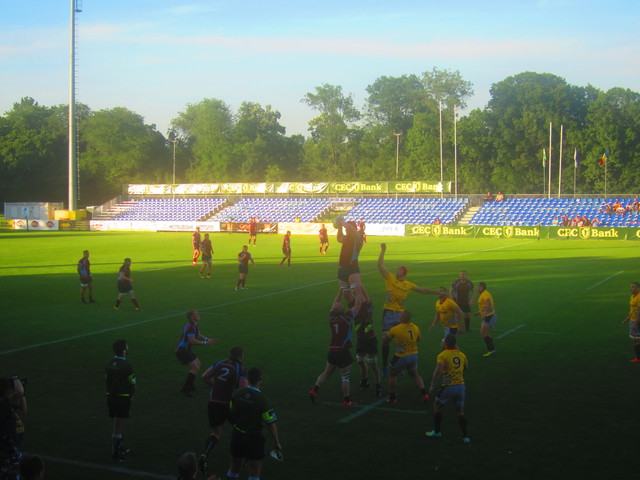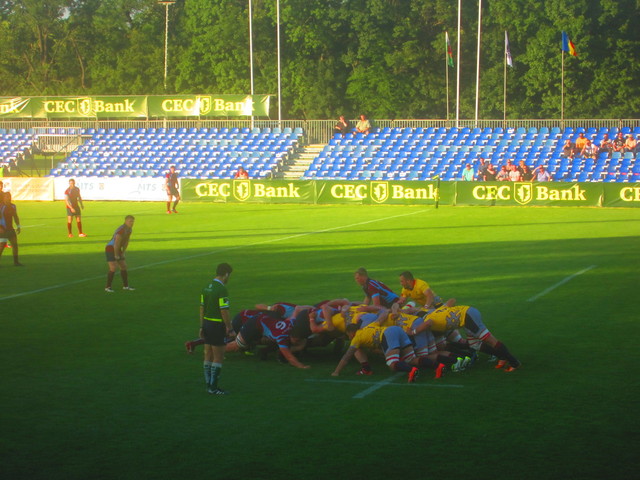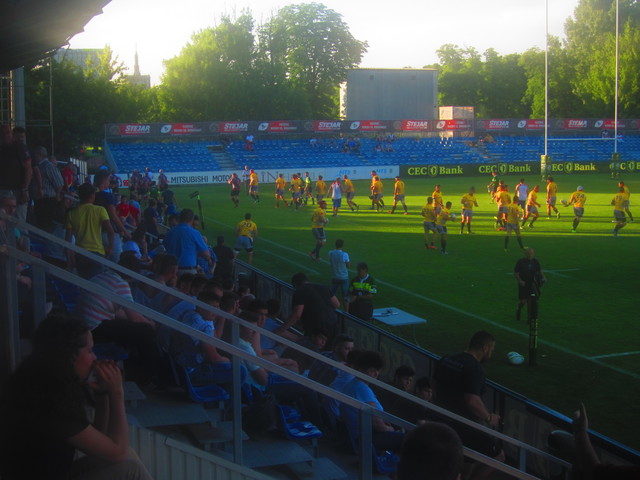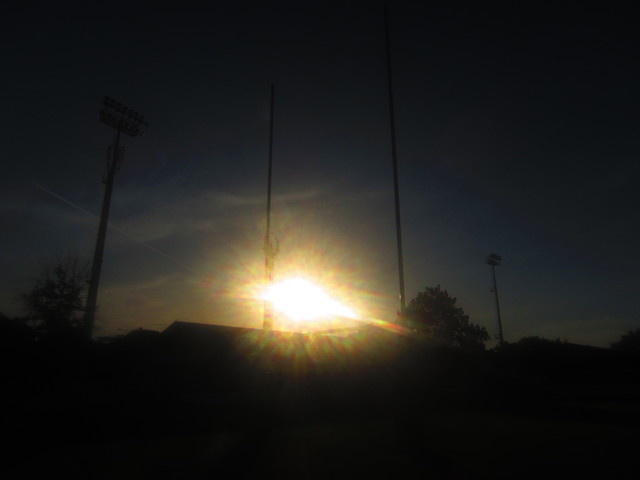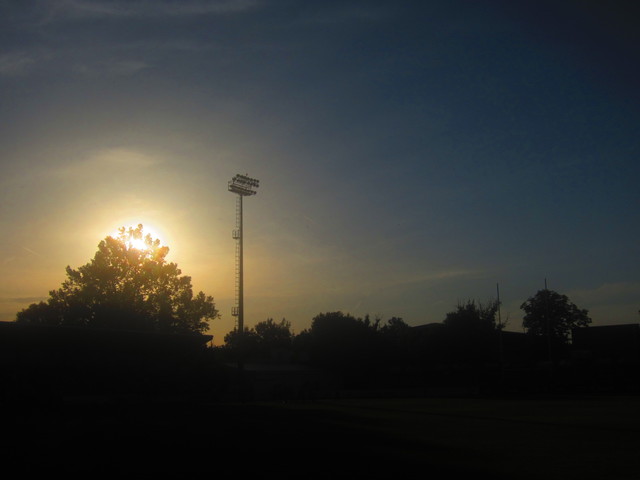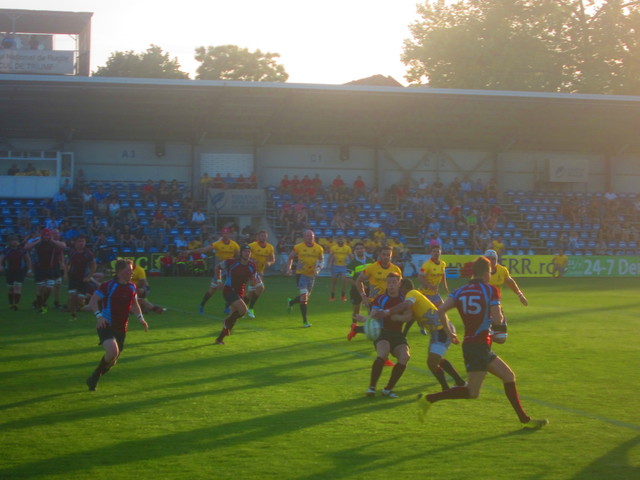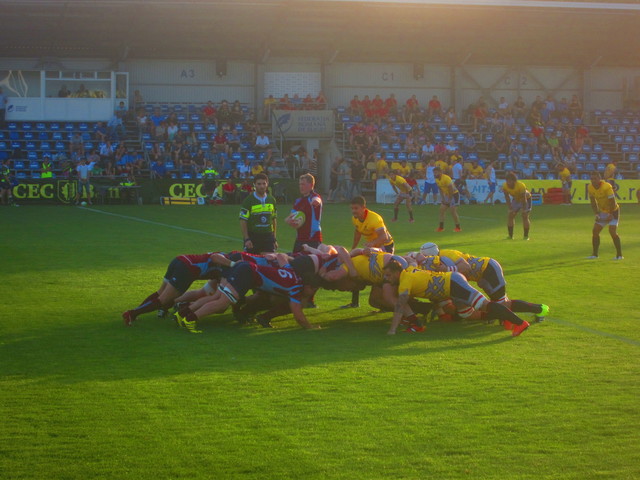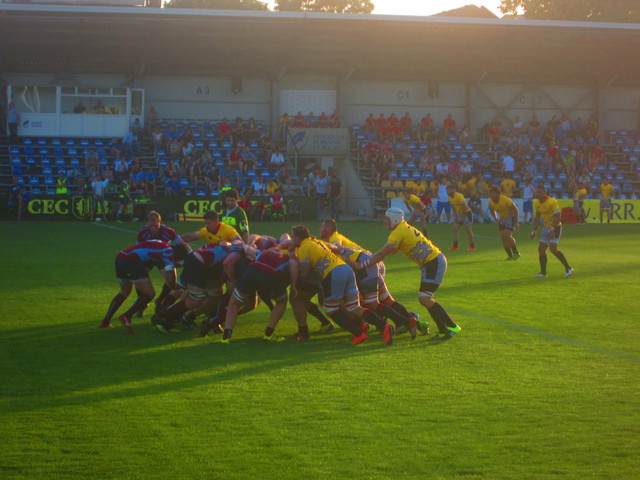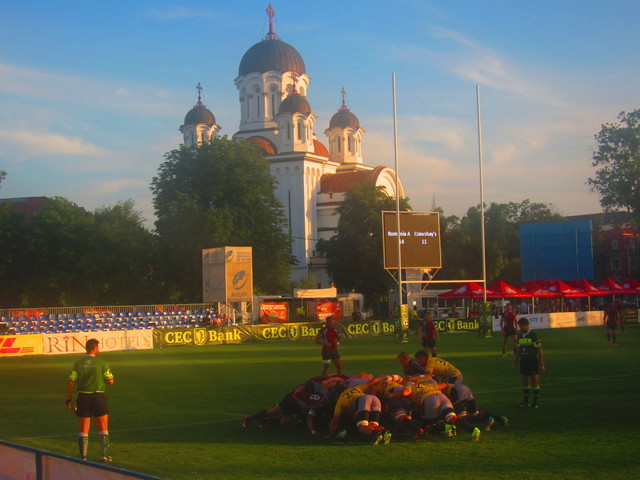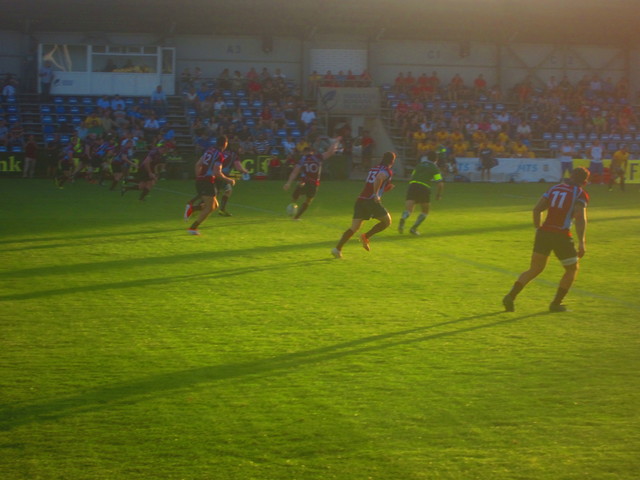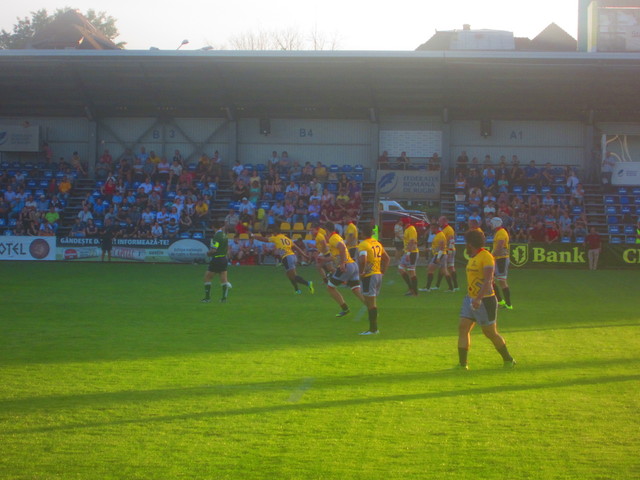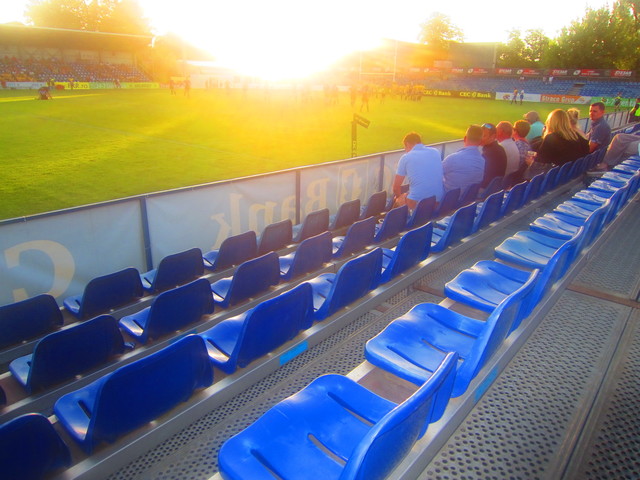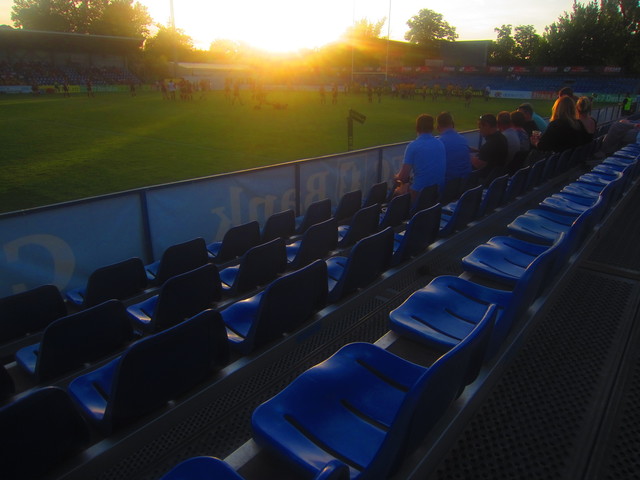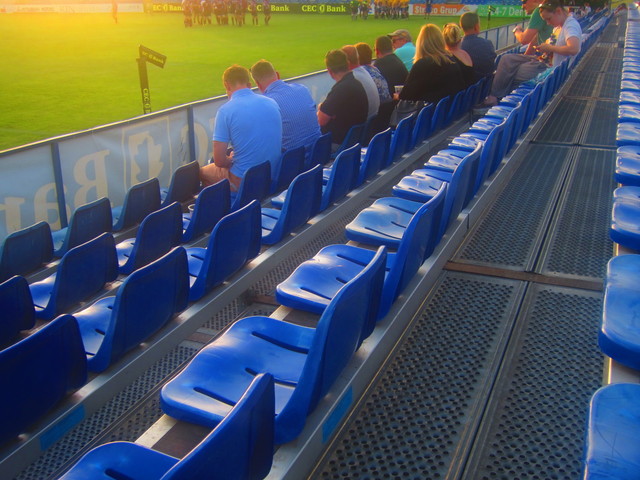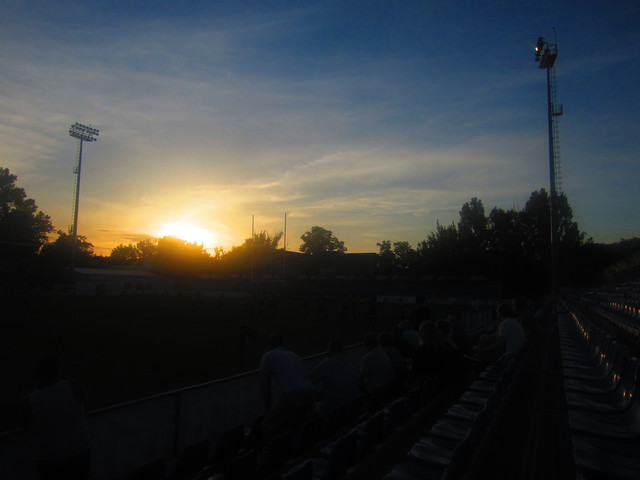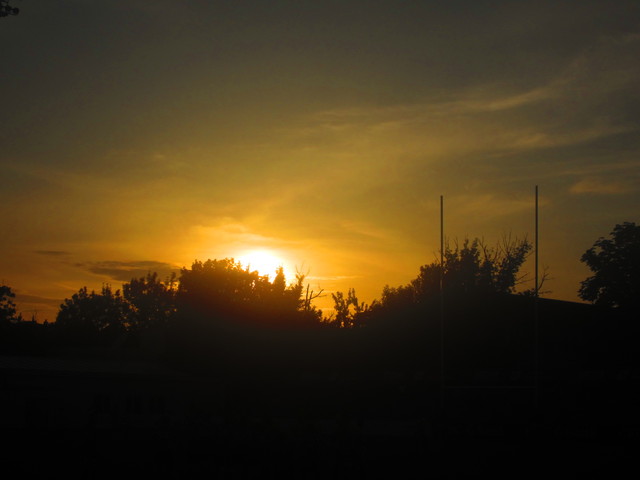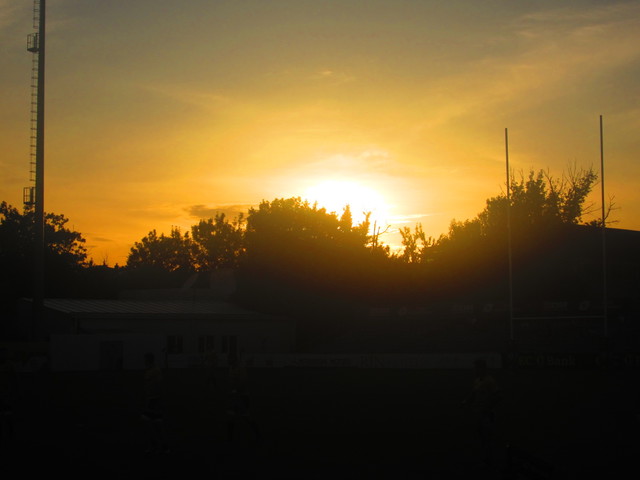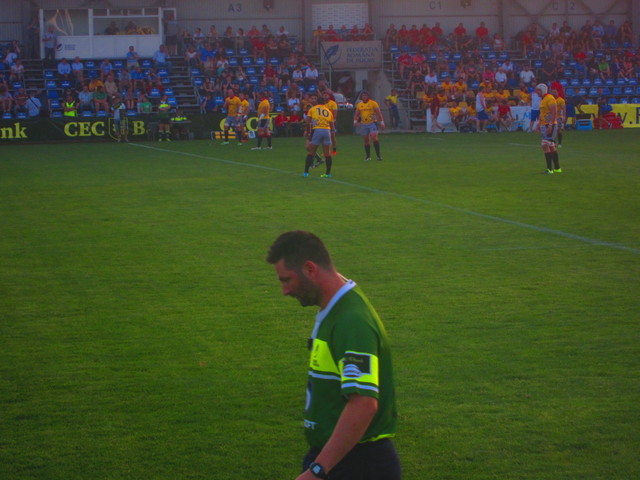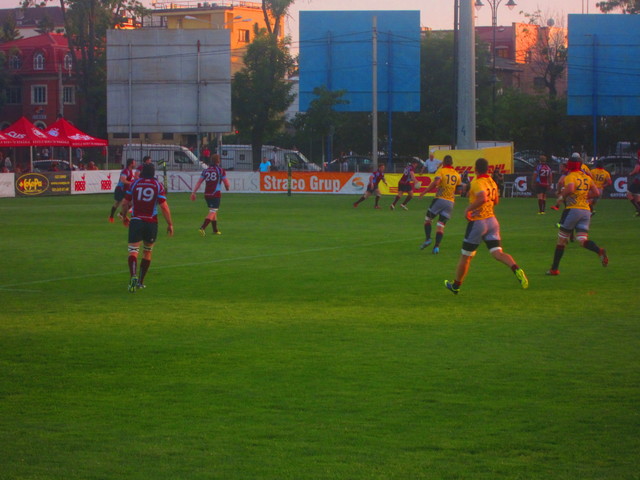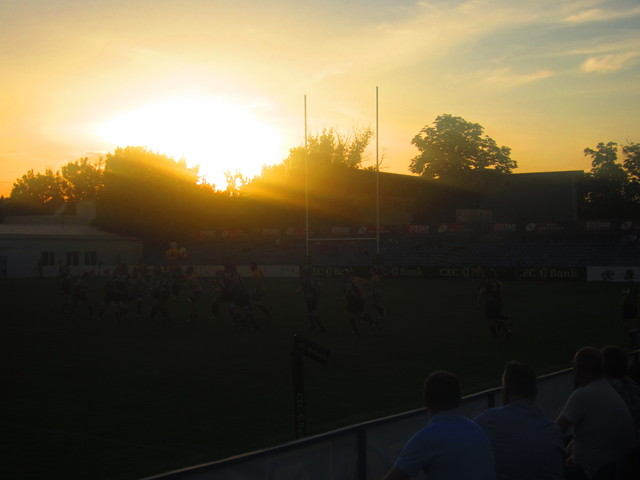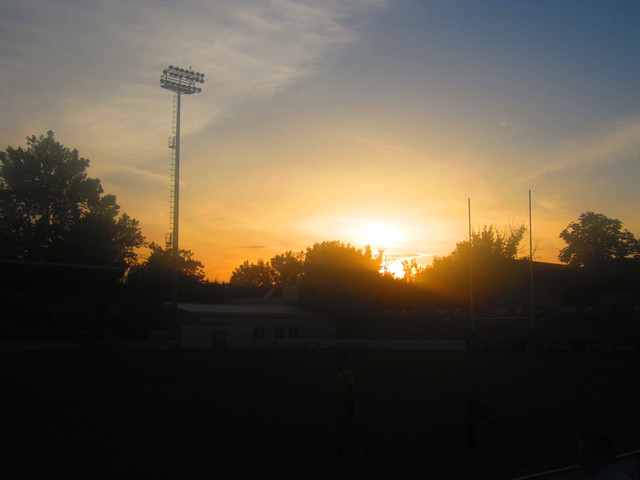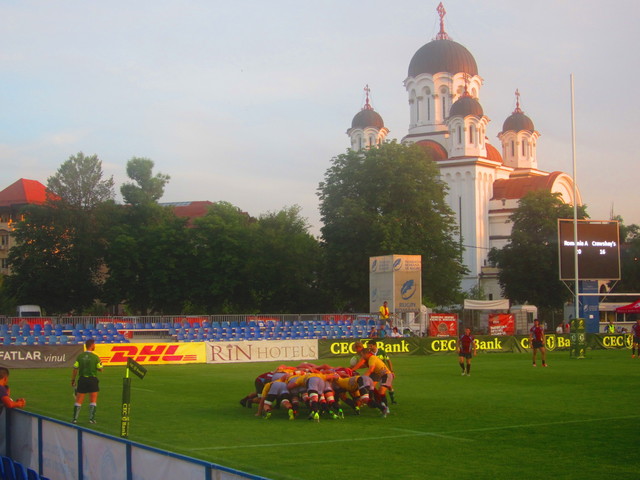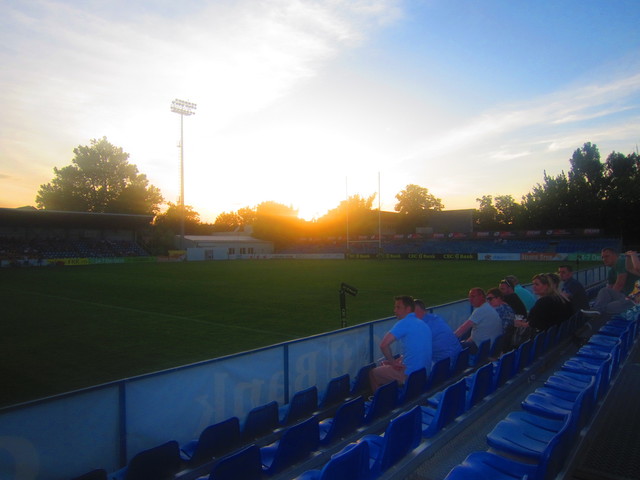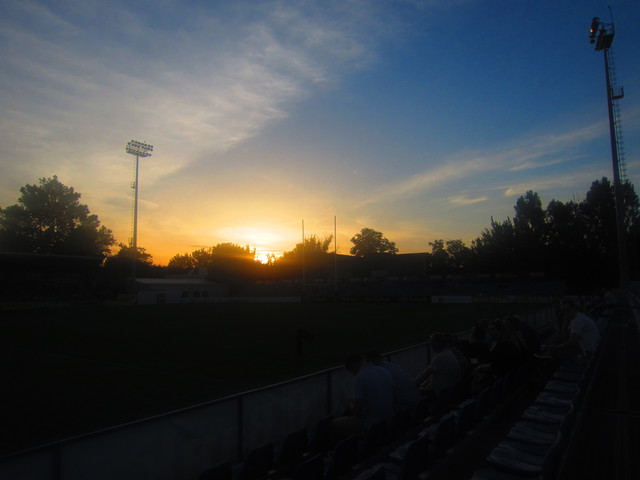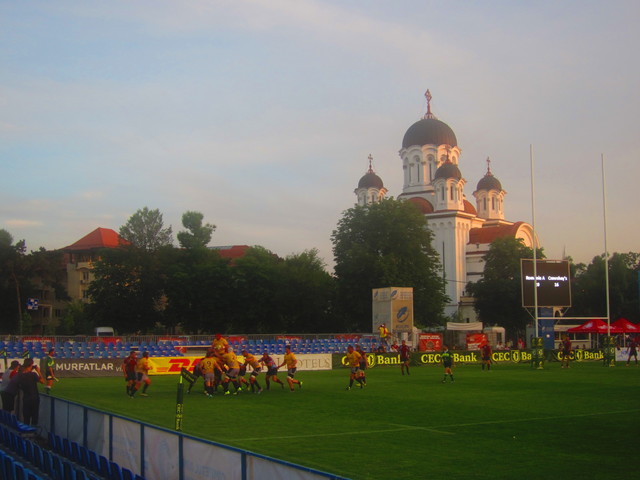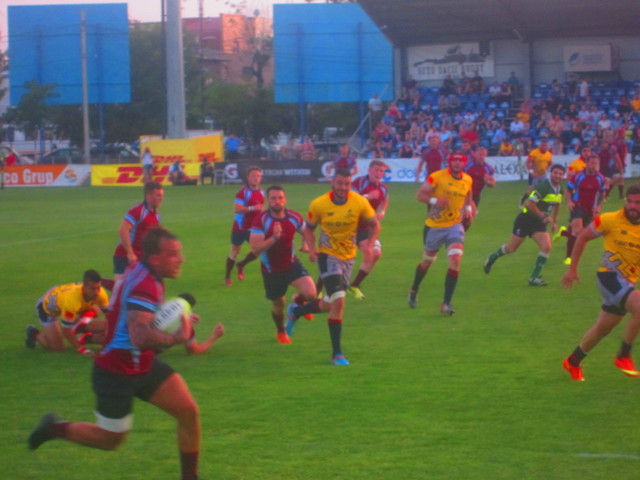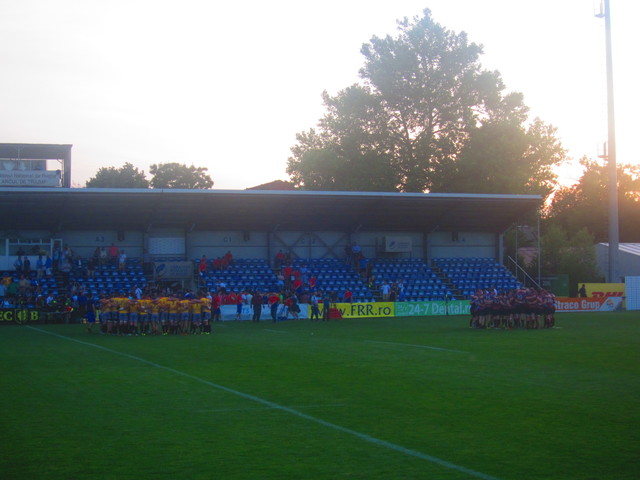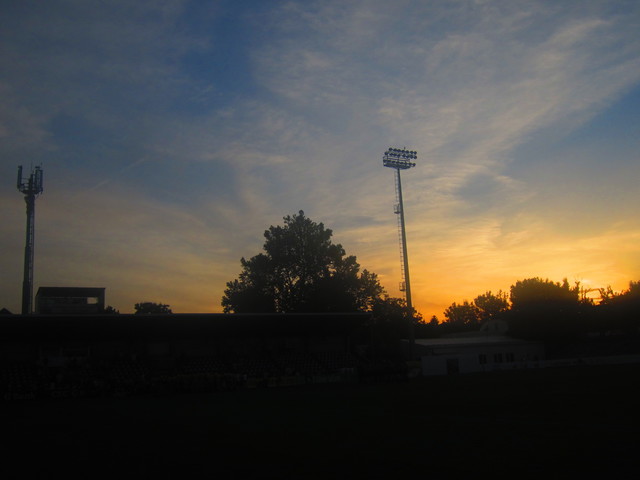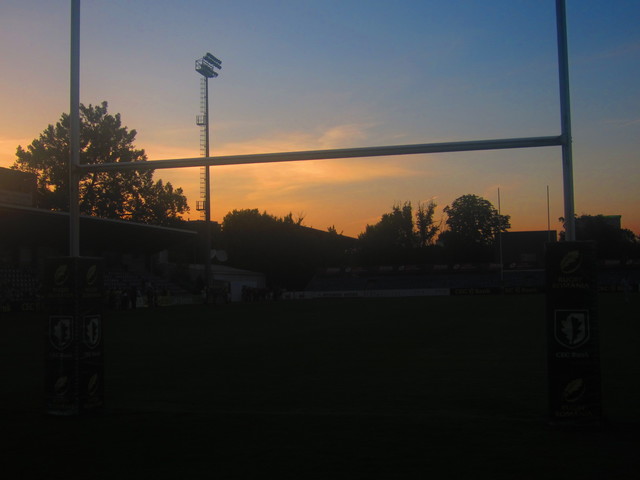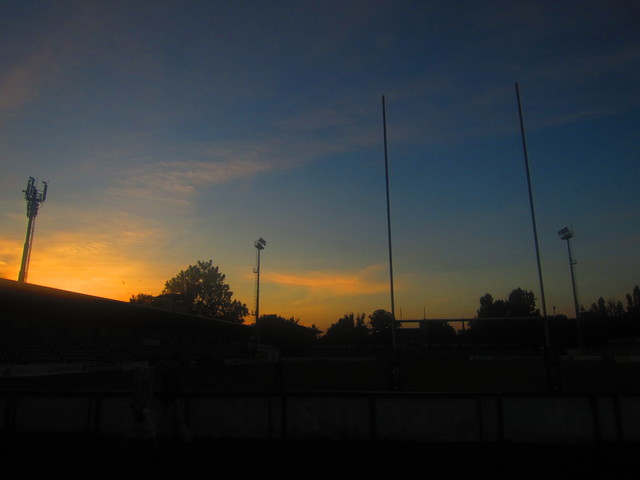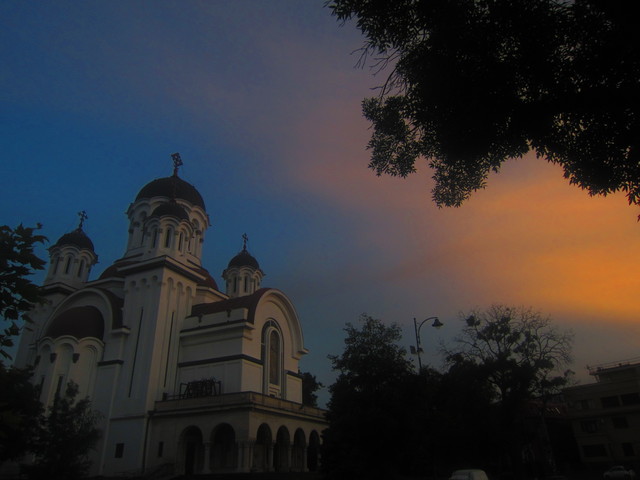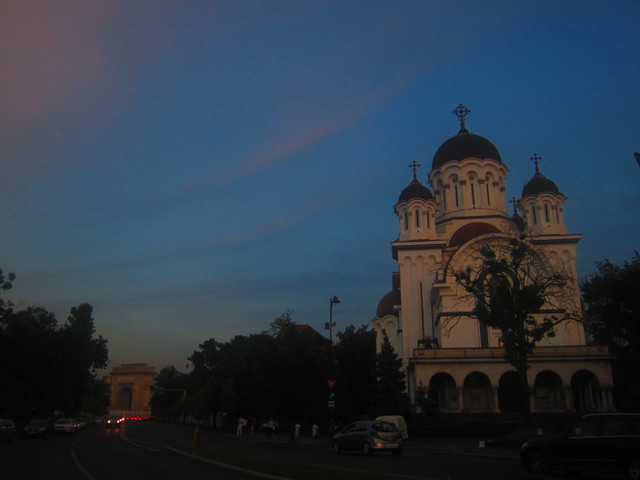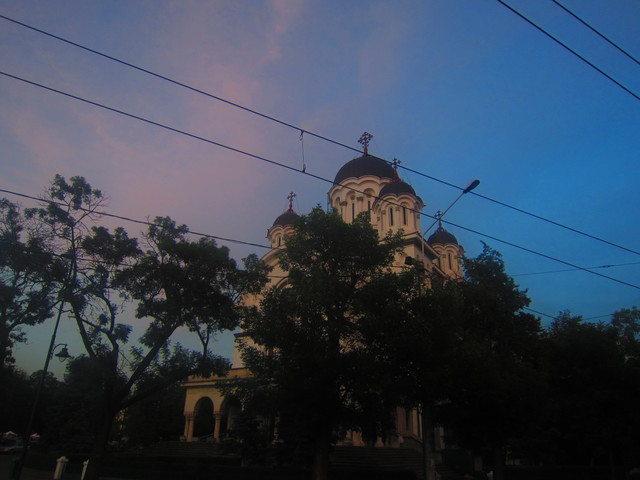 If the first match took place on the left side of the Dambovita River,
for the second match the two teams moved on the right side of the same water flow.
And on June 4
over the Steaua 2 Stadium,
near the monument dedicated to the rugby players who had died
during the Romanian Anticommunist Revolution (December 1989),
the Sun was in competition with interesting (especially cumulonimbus) clouds
and subtler shone, with crepuscular rays,
also rather for the Romanian team,
who defeated again (14-7) a team from the country which
was the 4th at the 2011 Rugby World Cup
and eliminated England at the 2015 Rugby World Cup.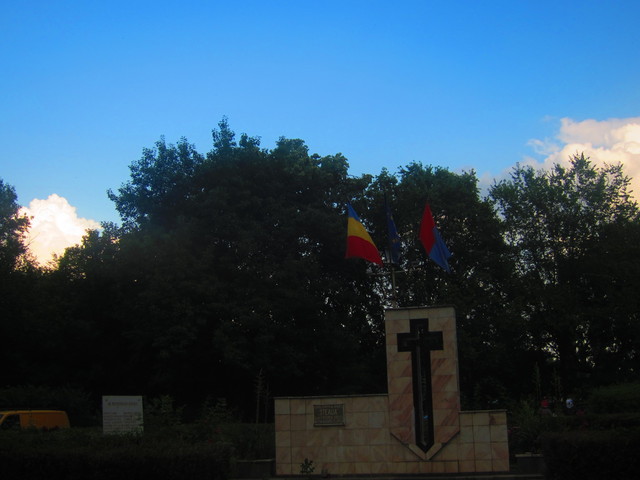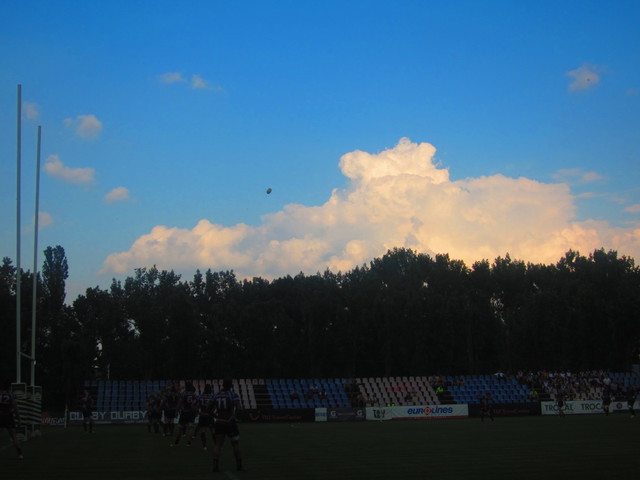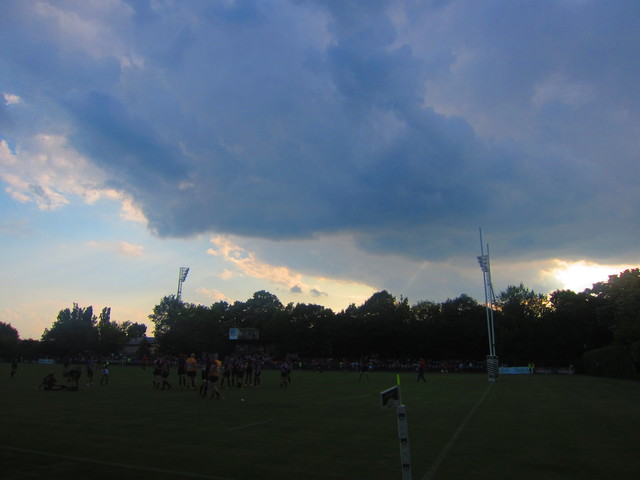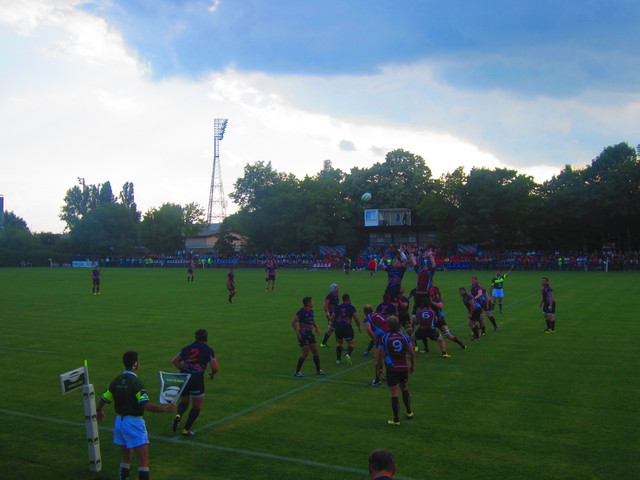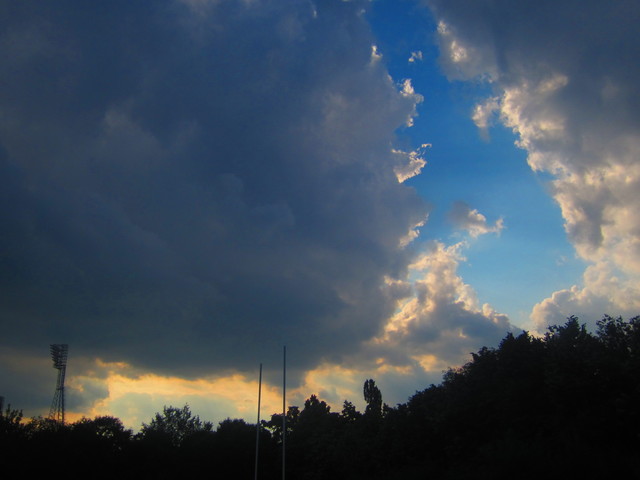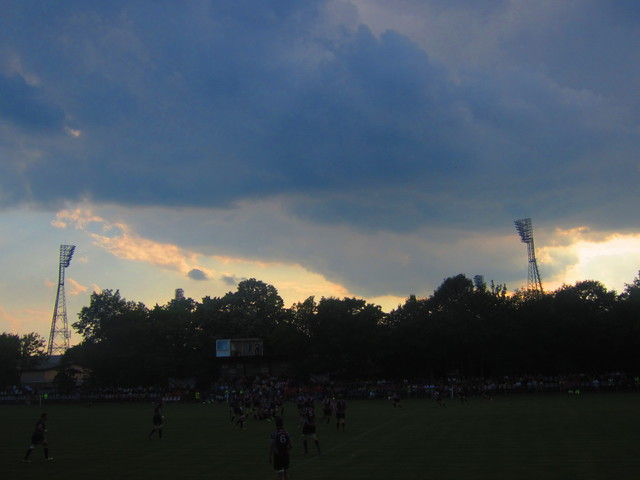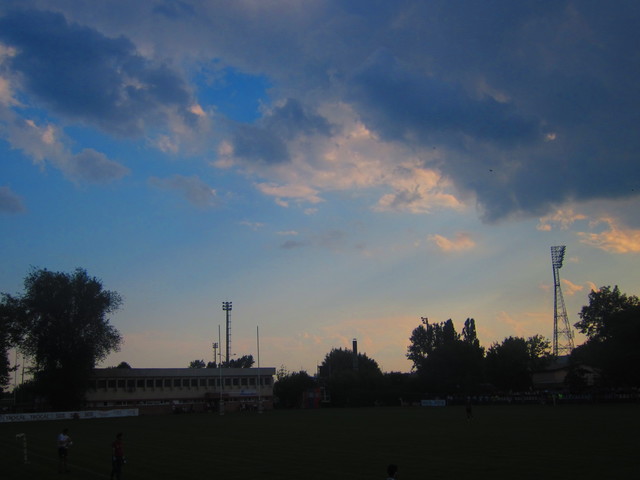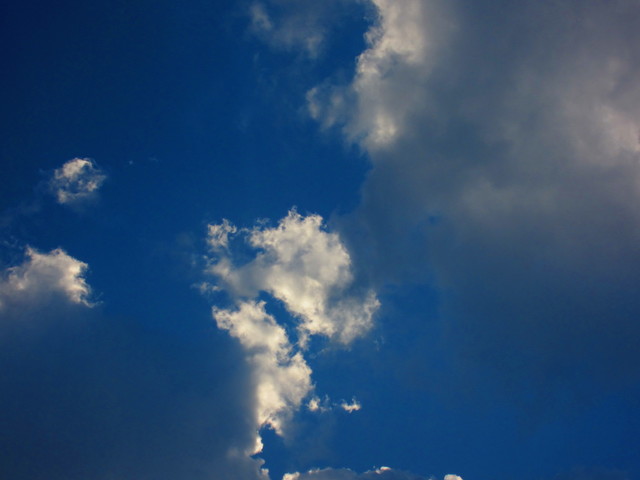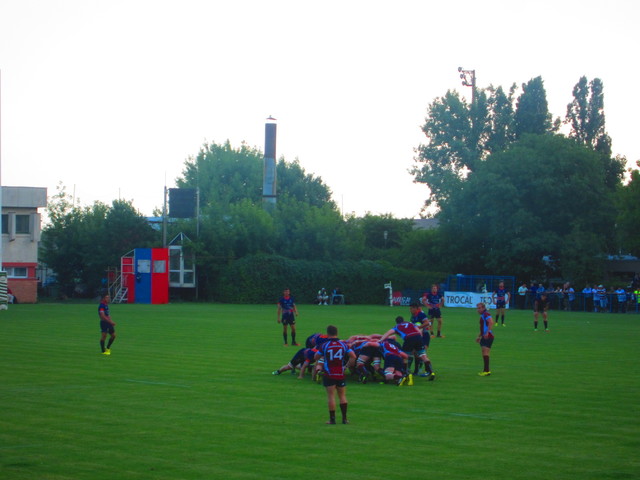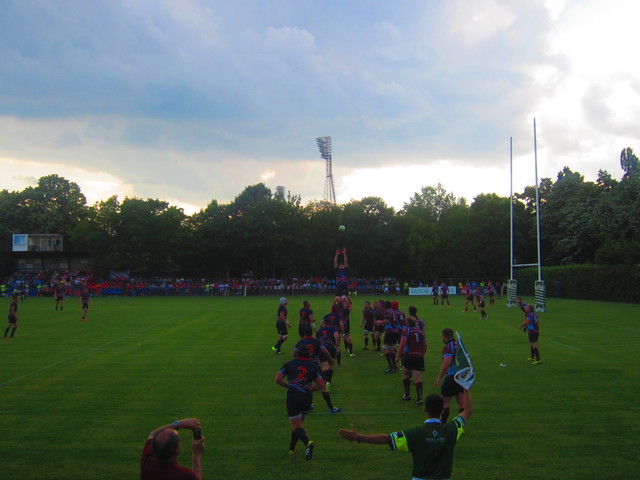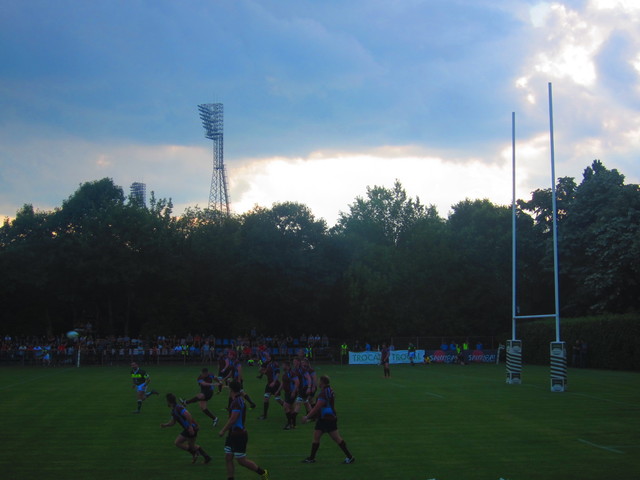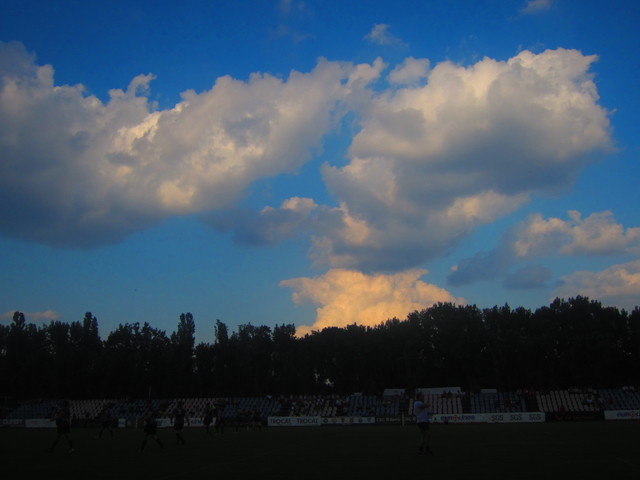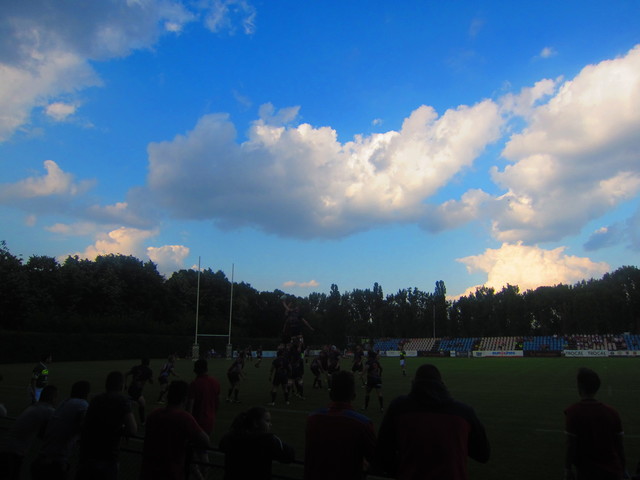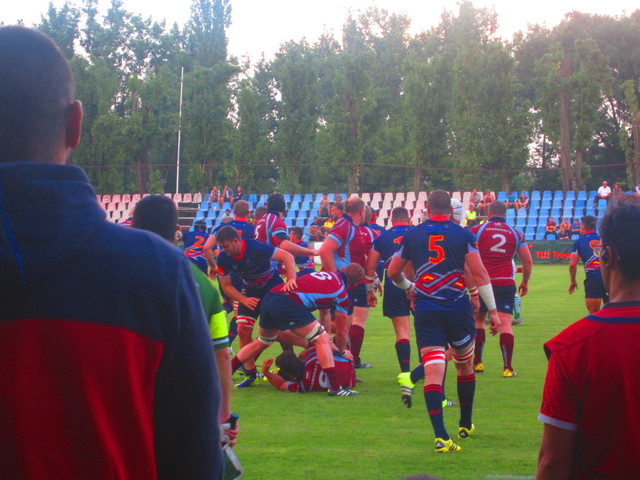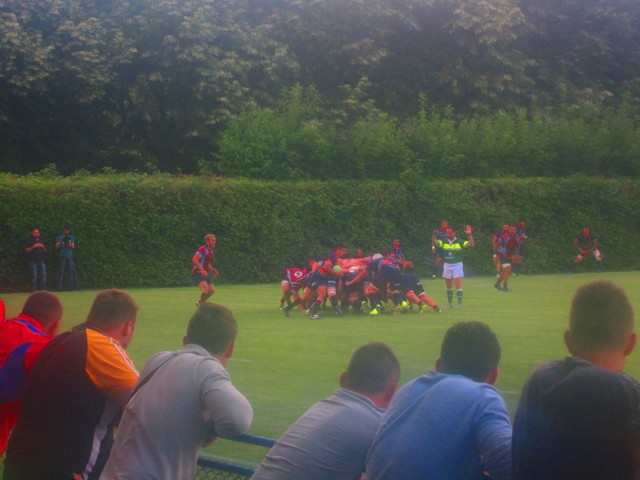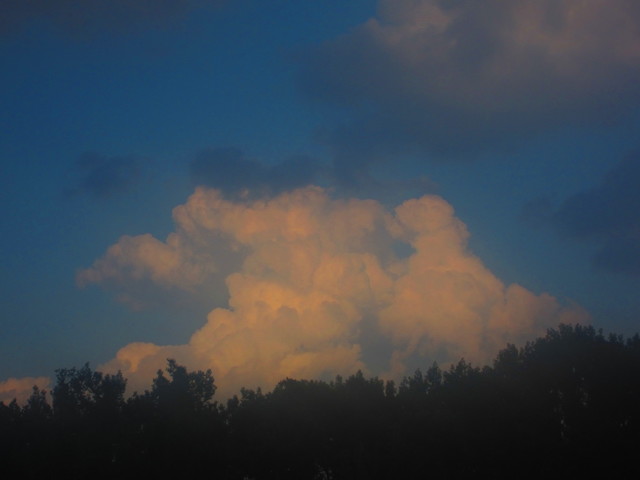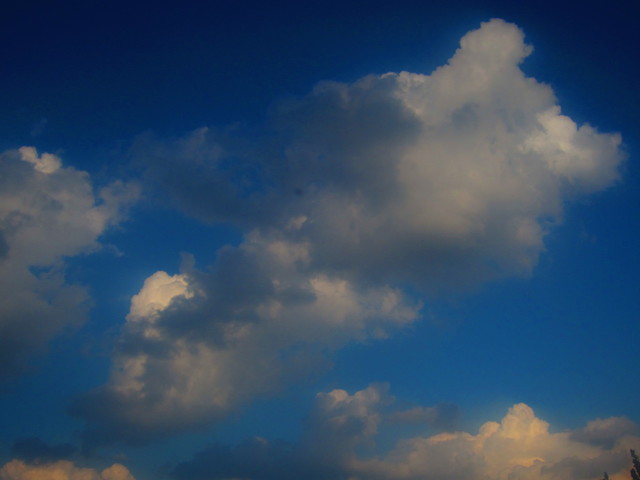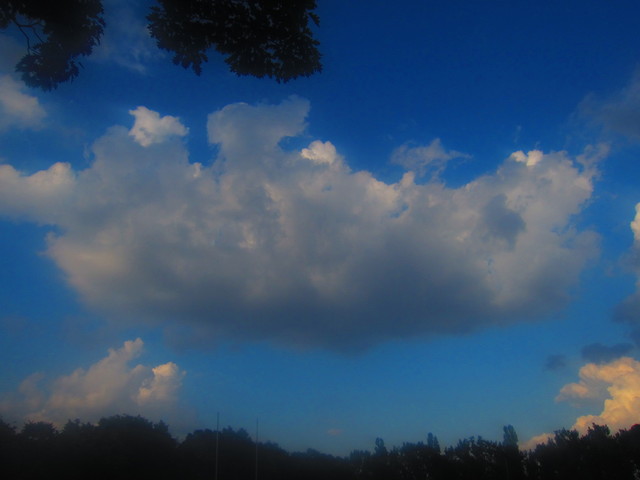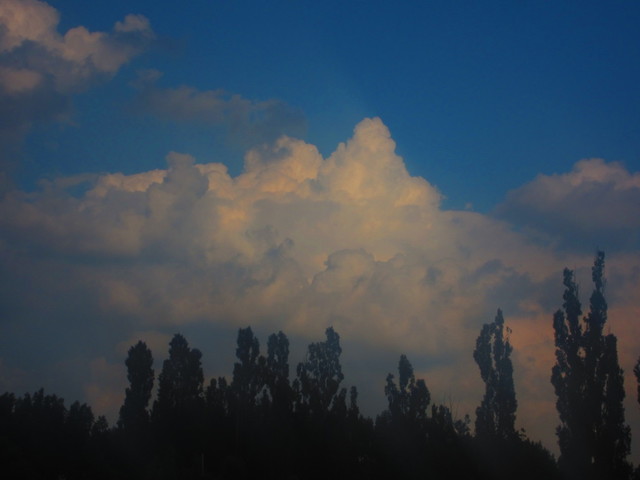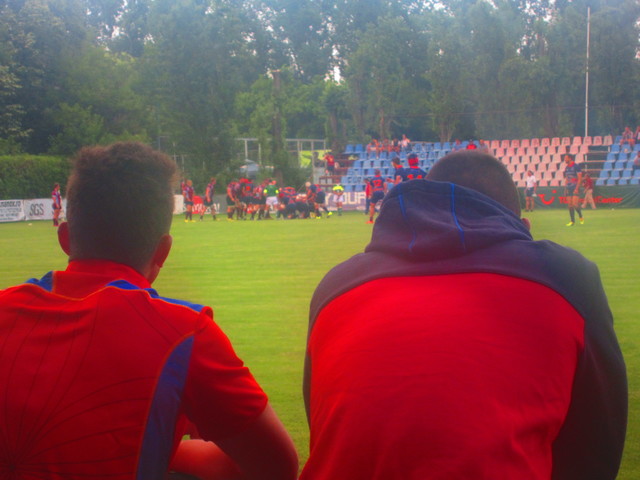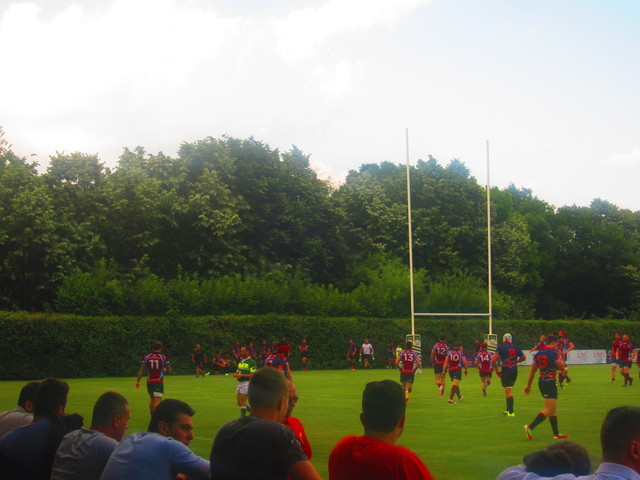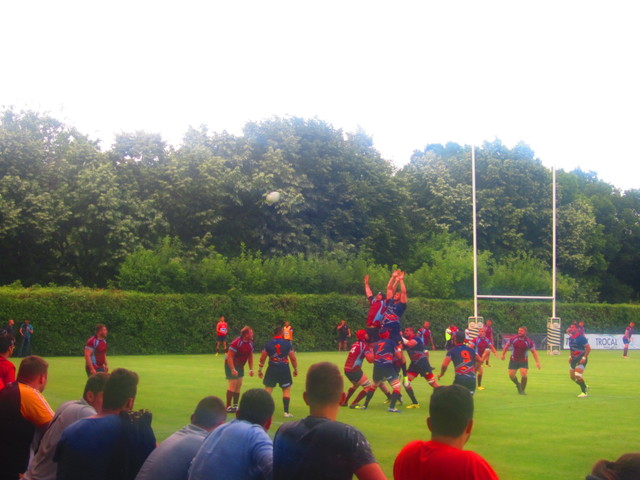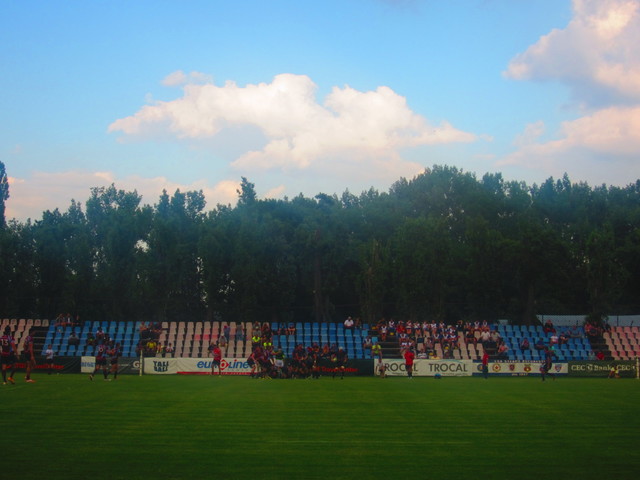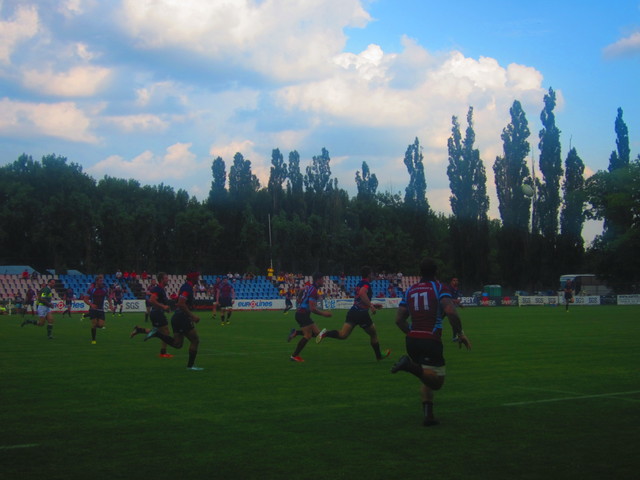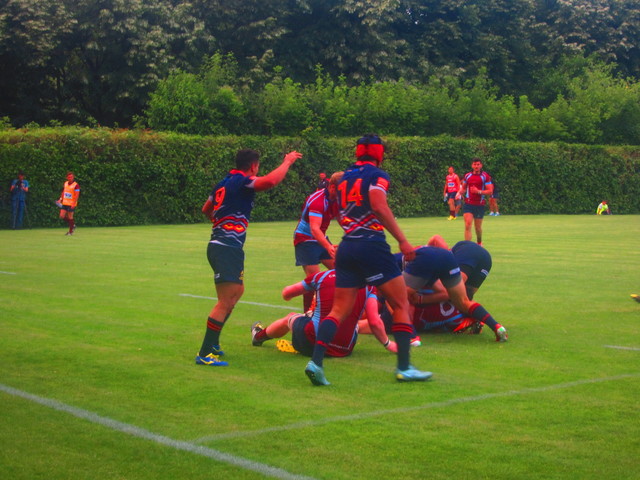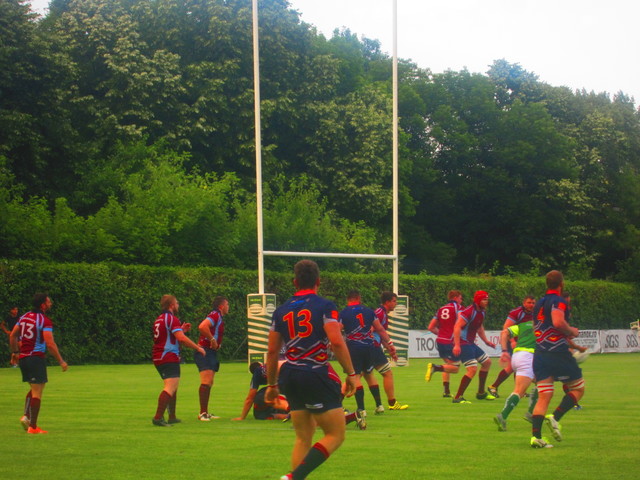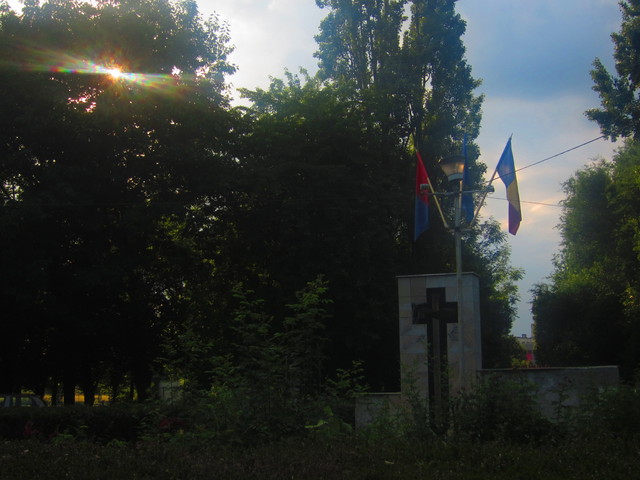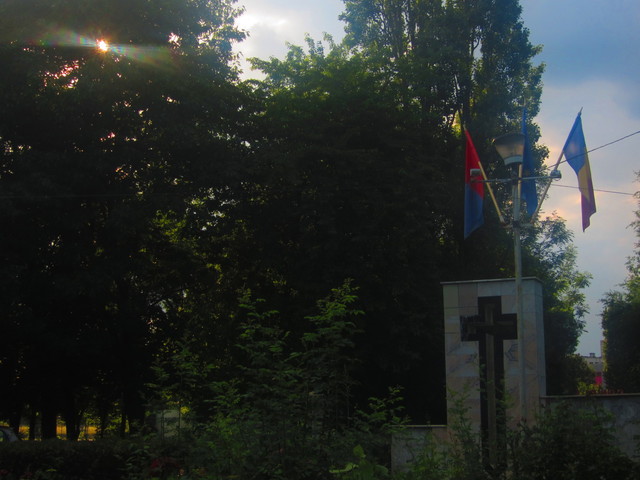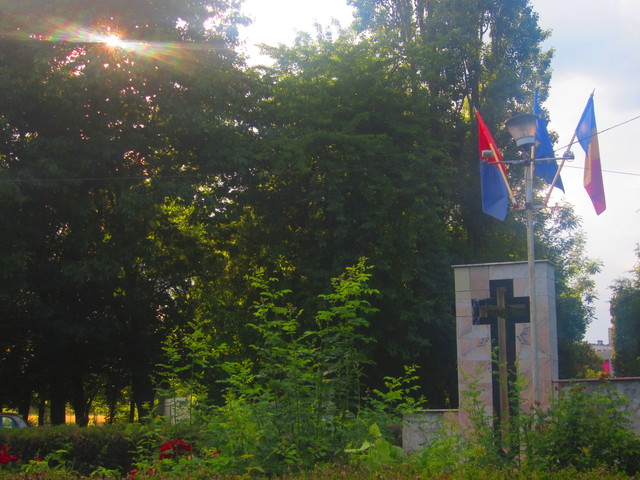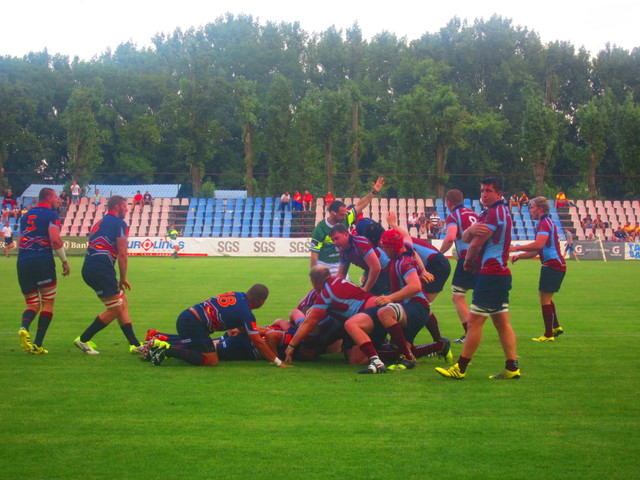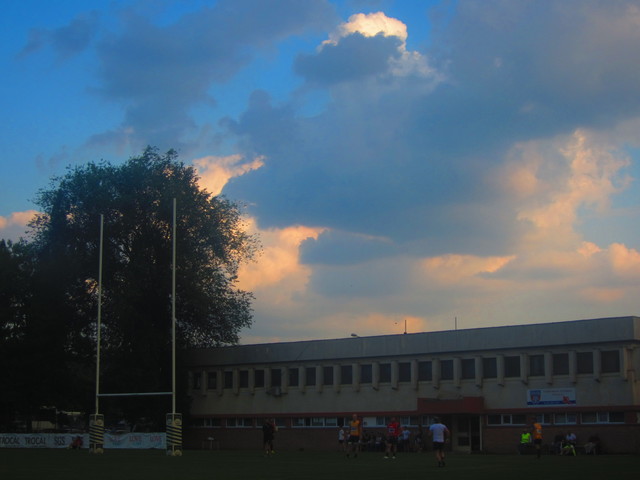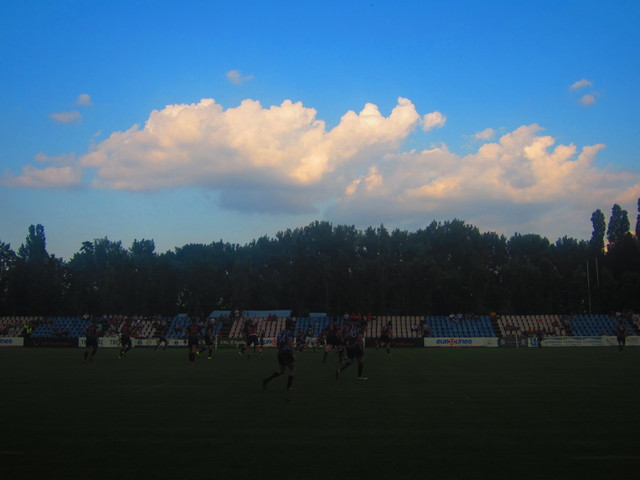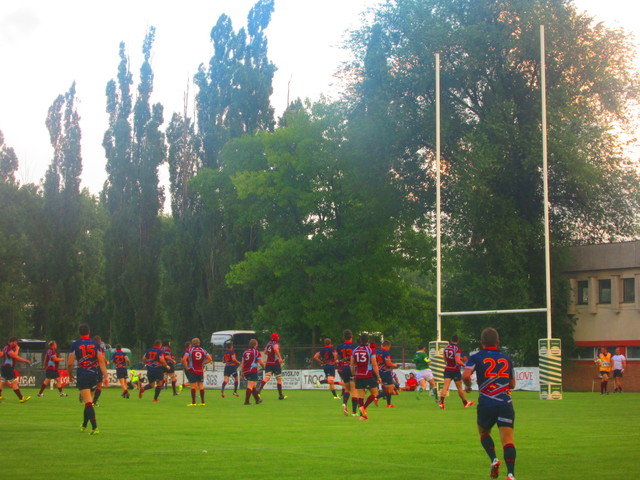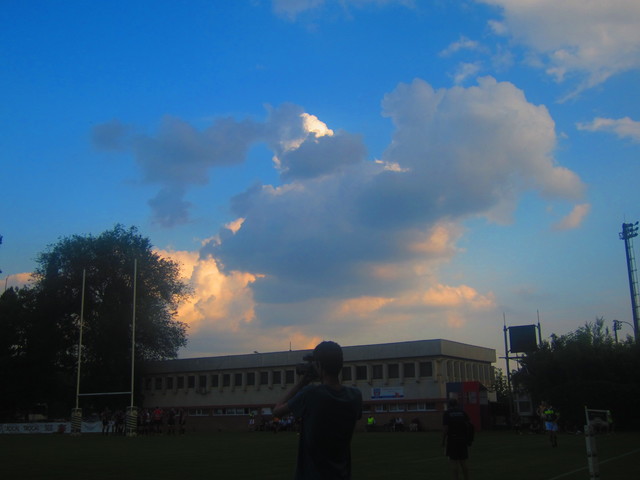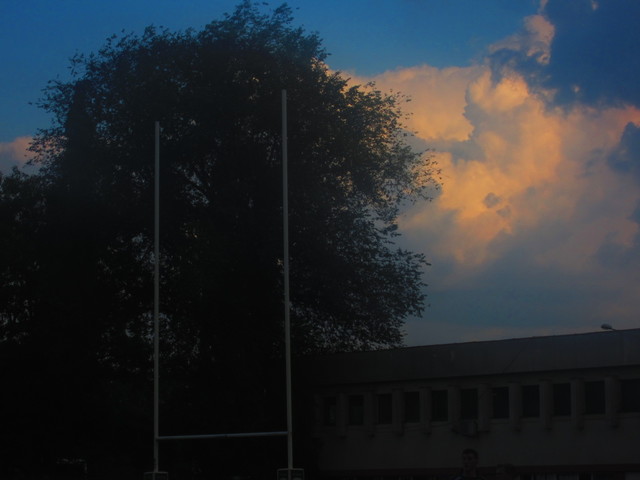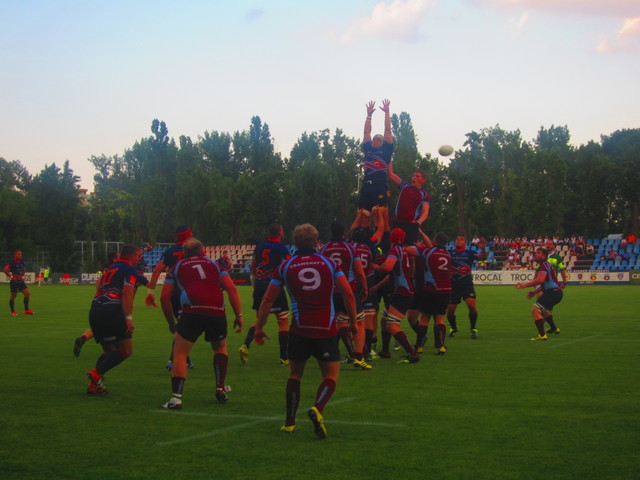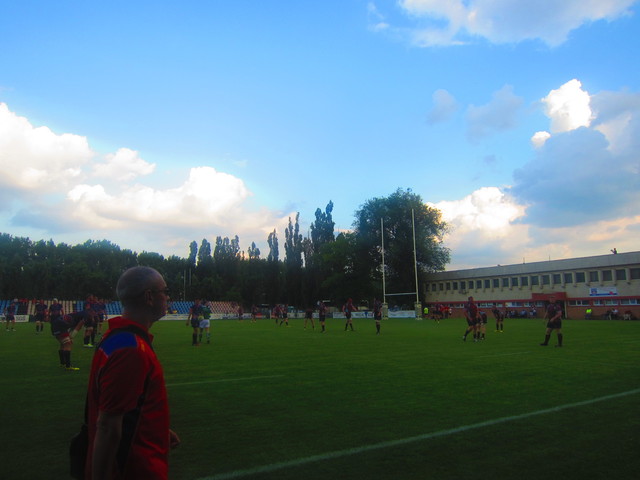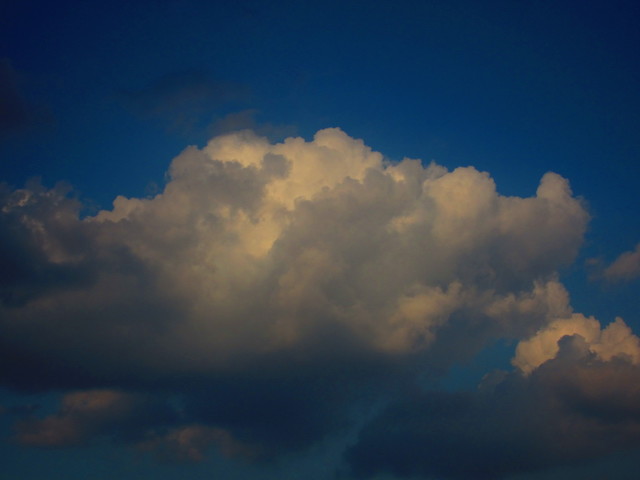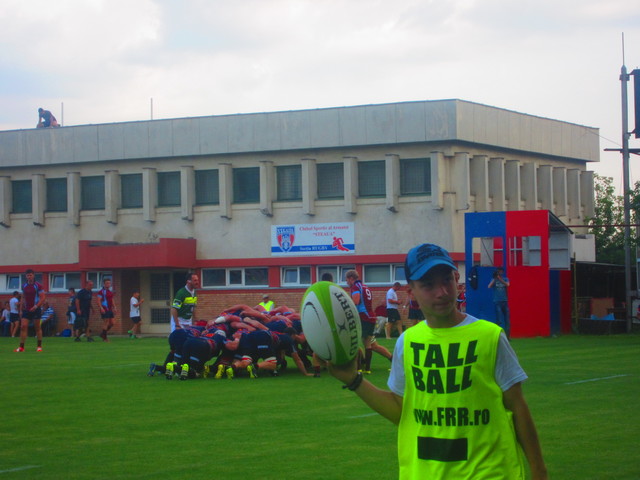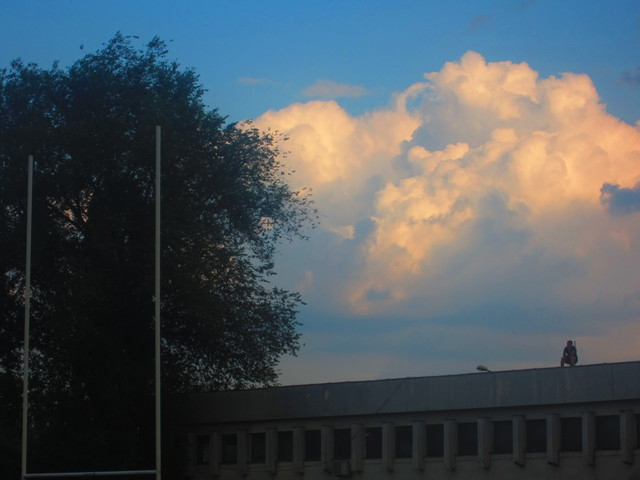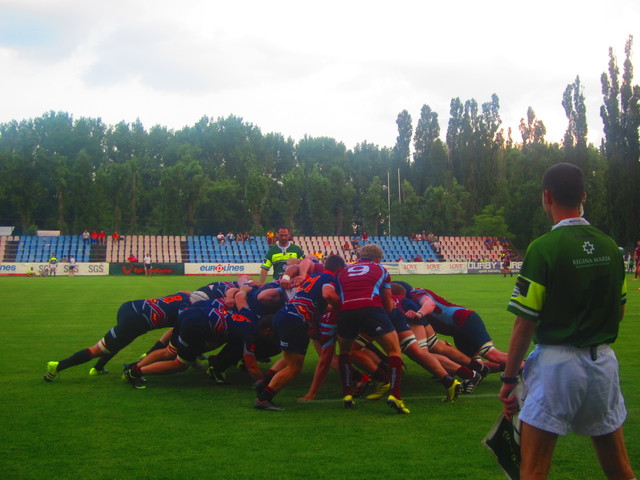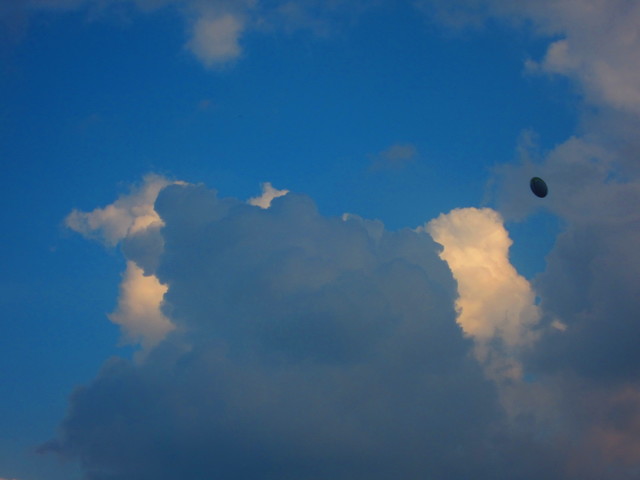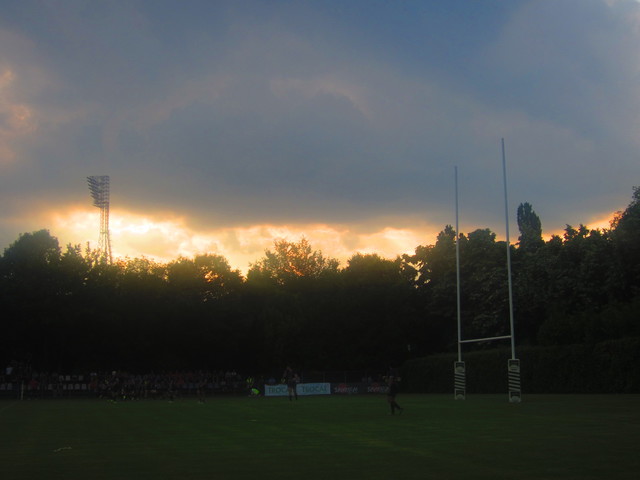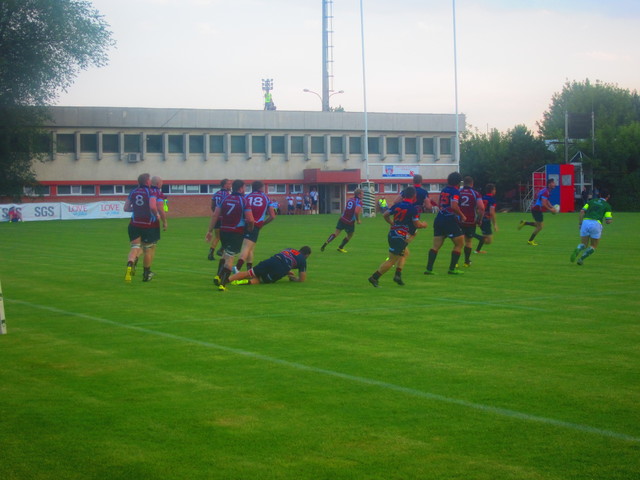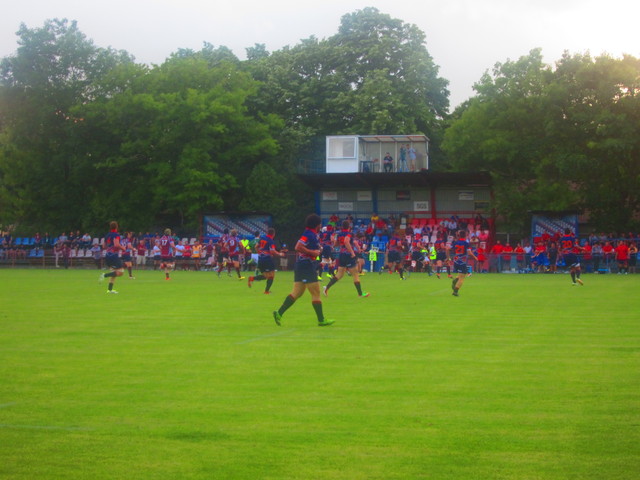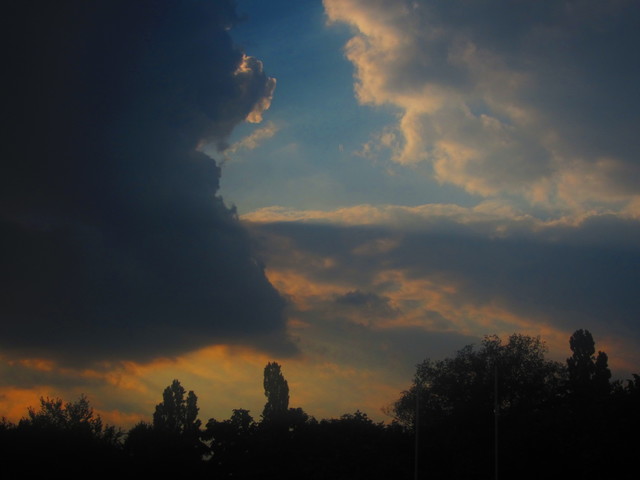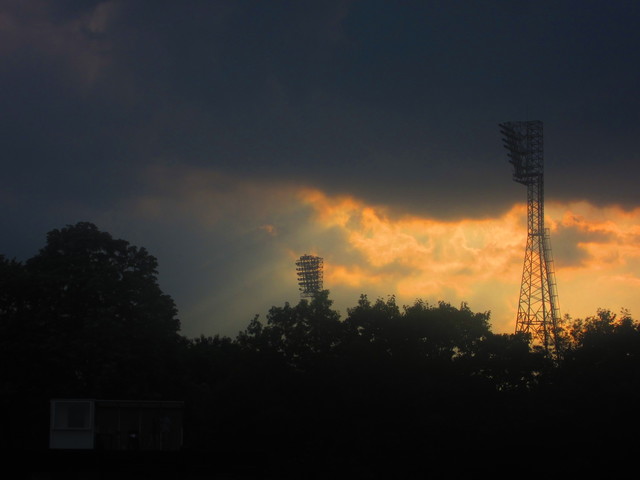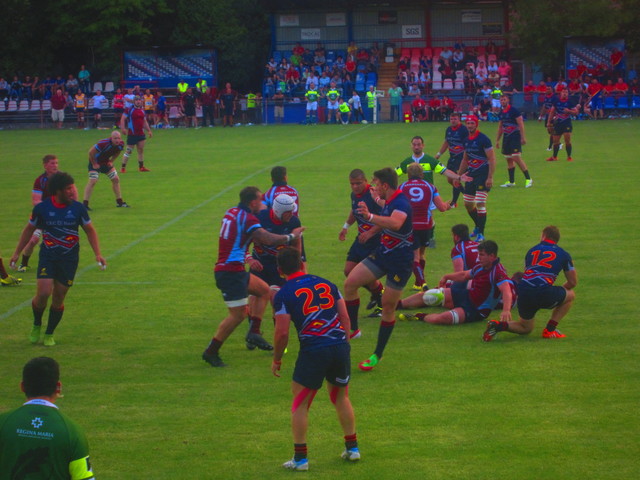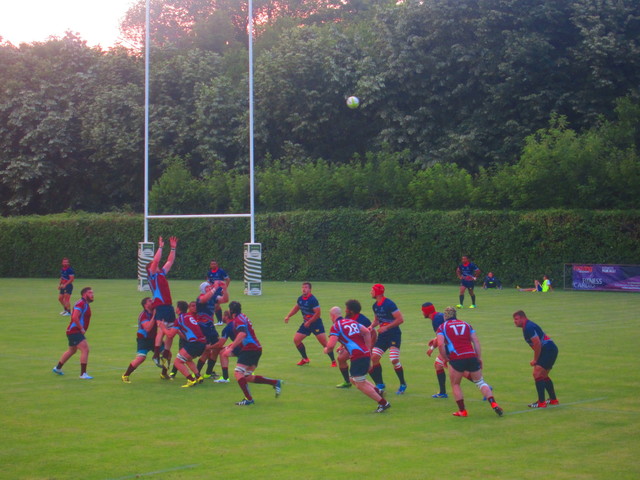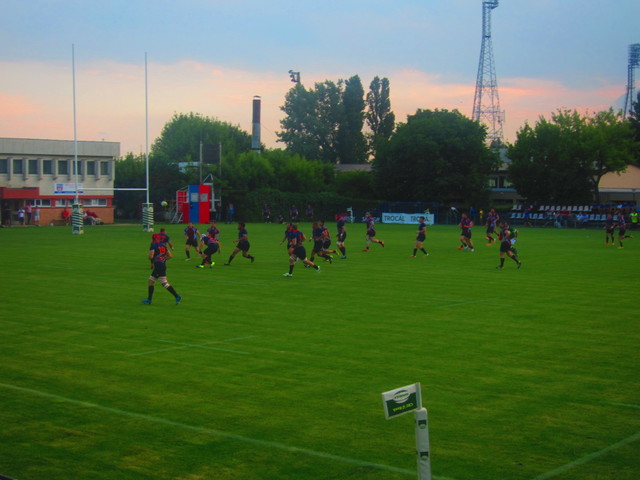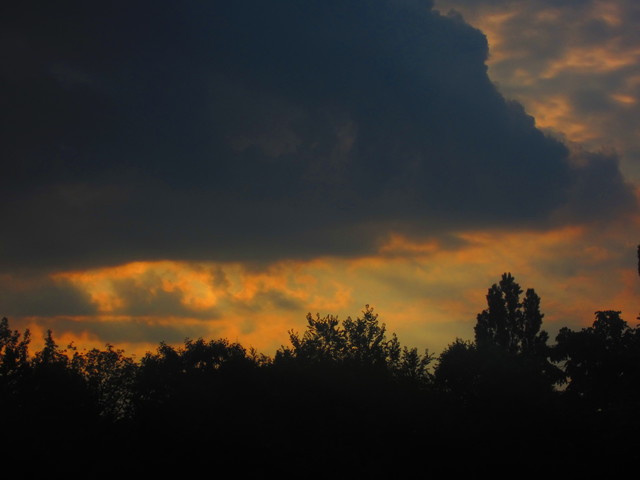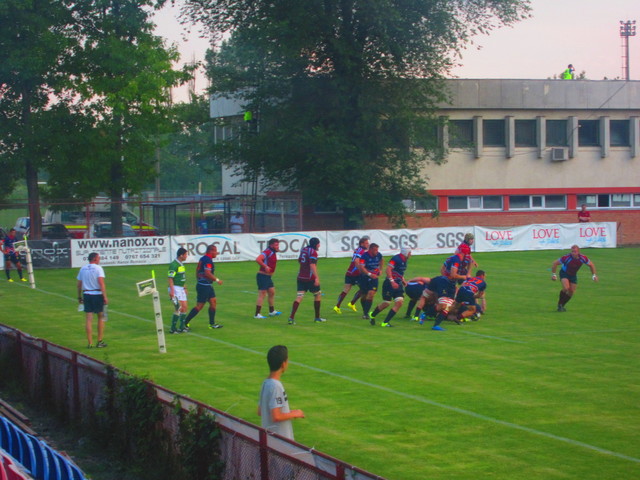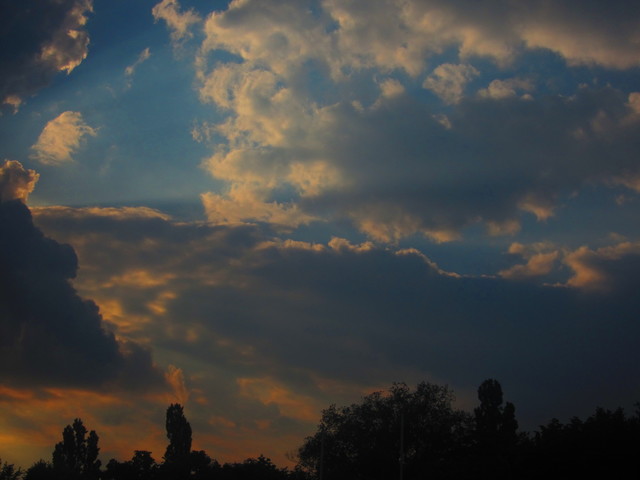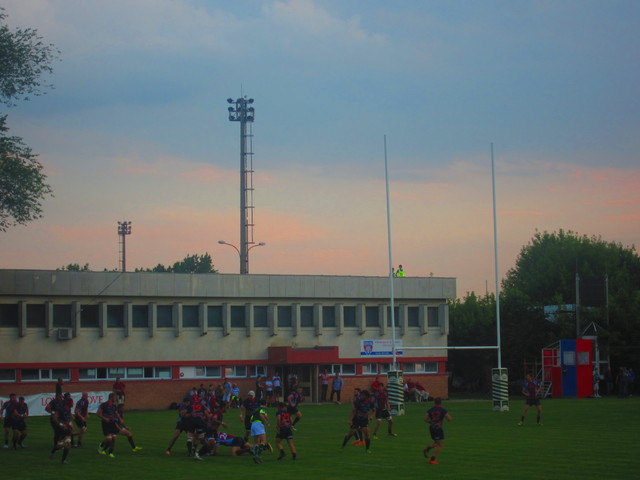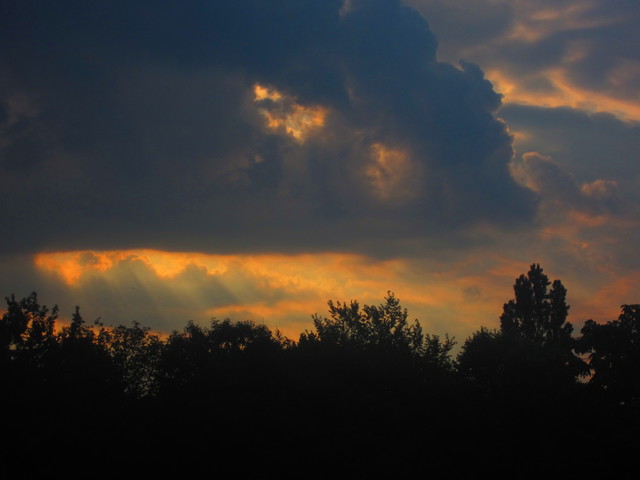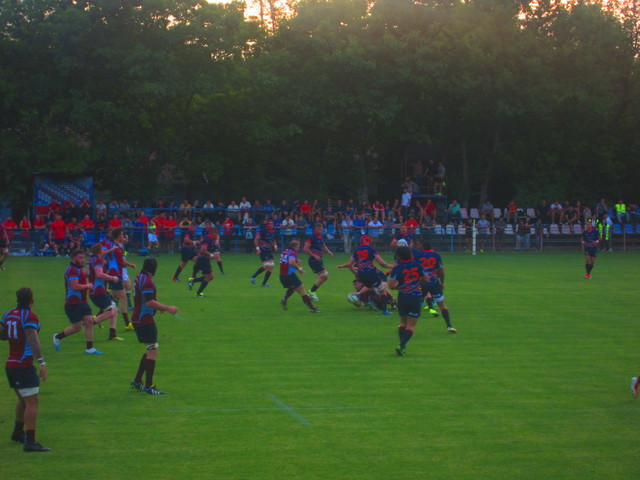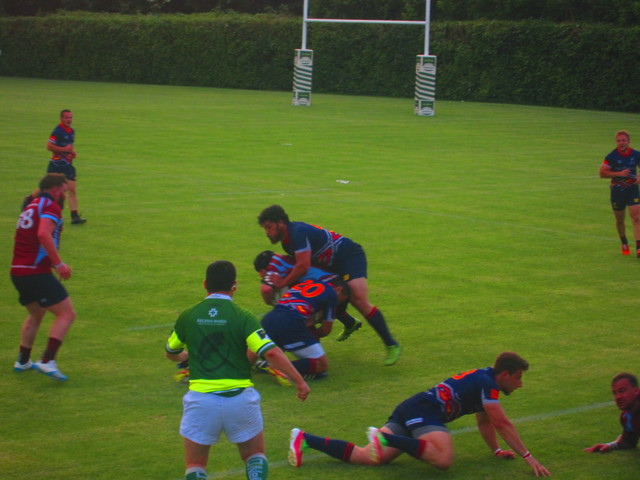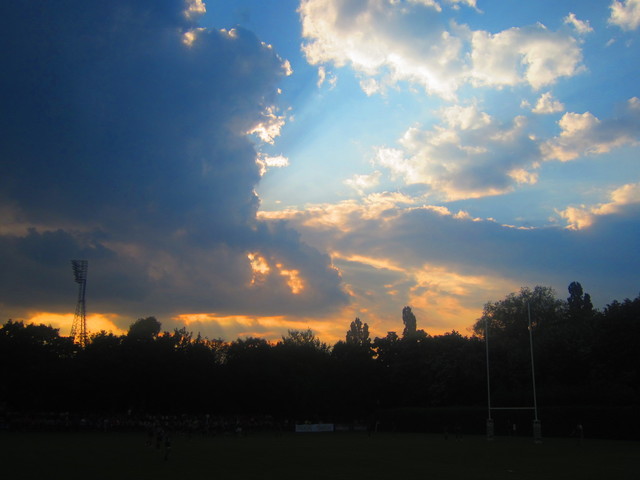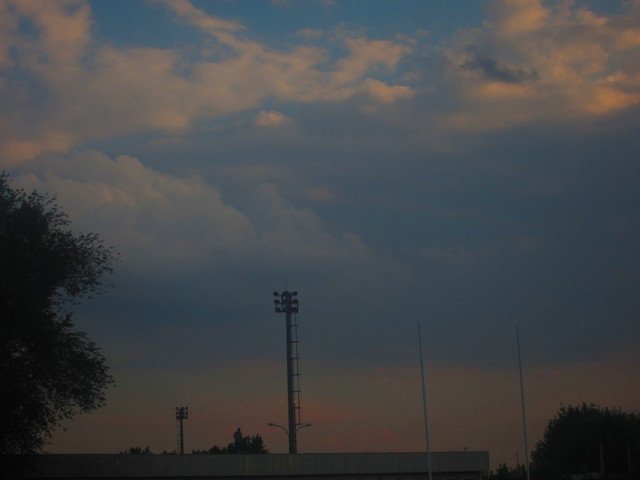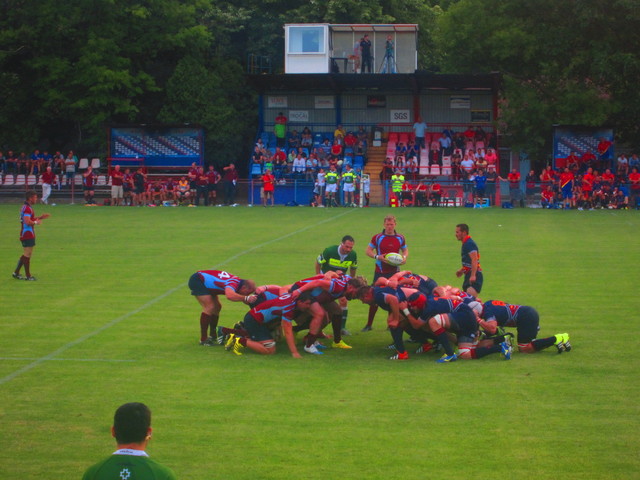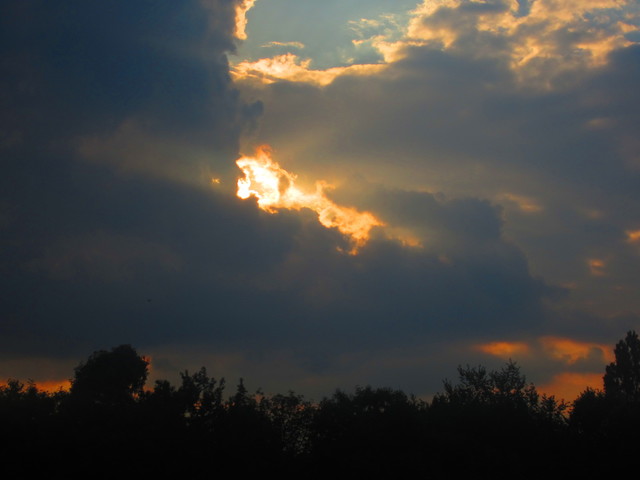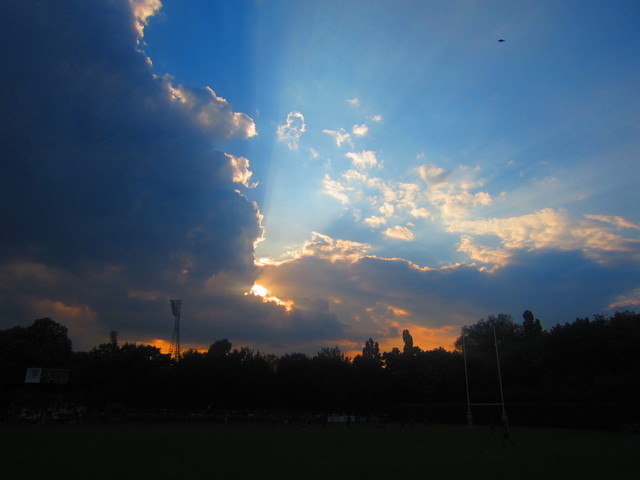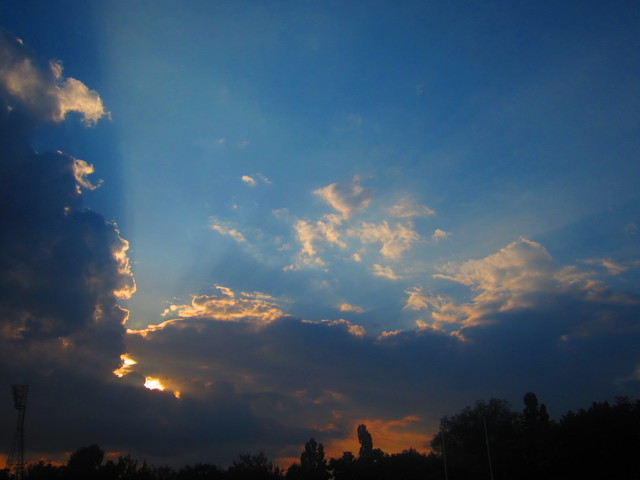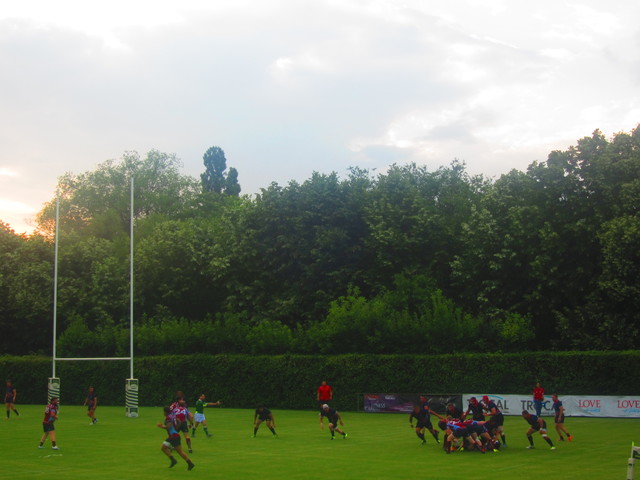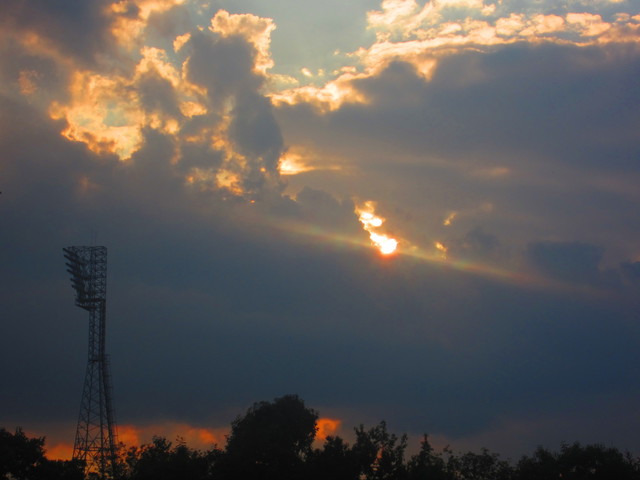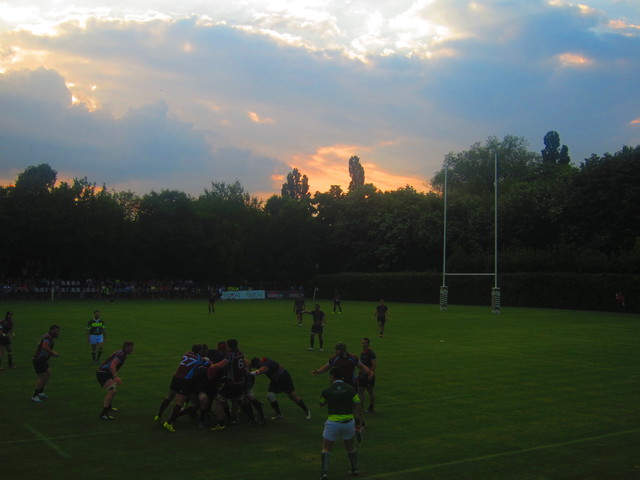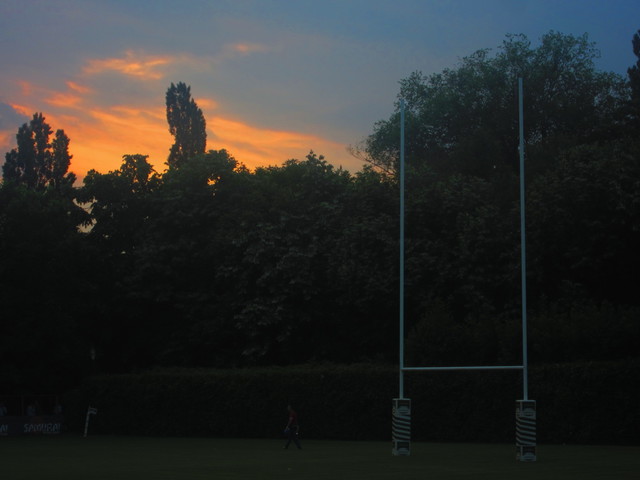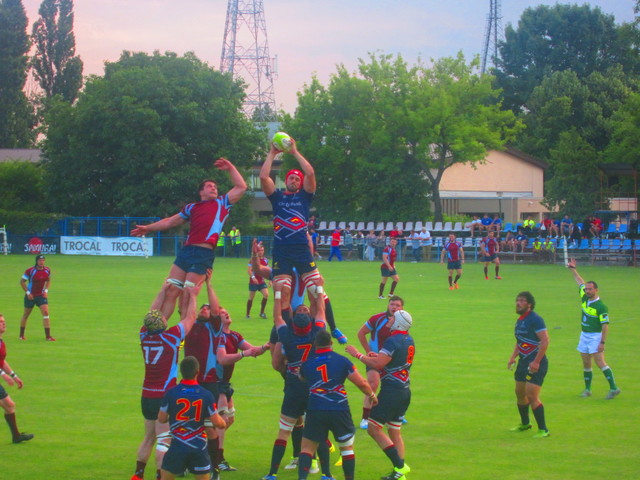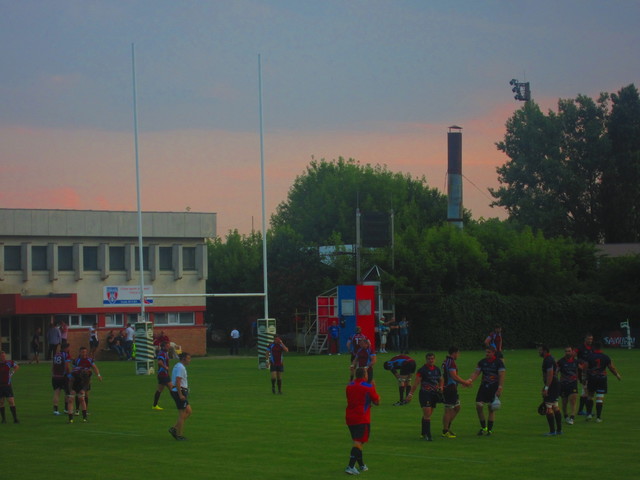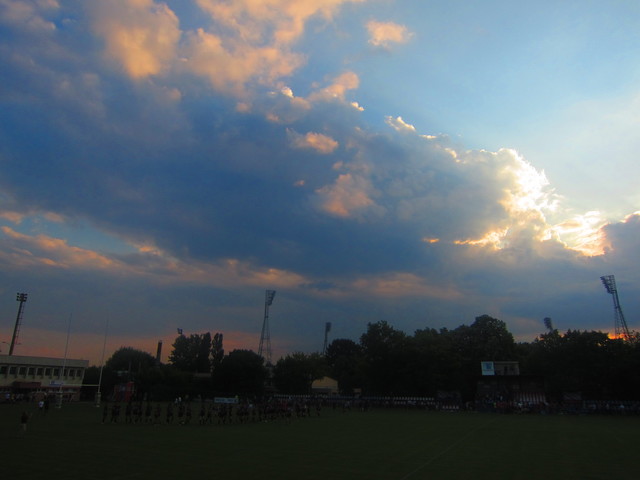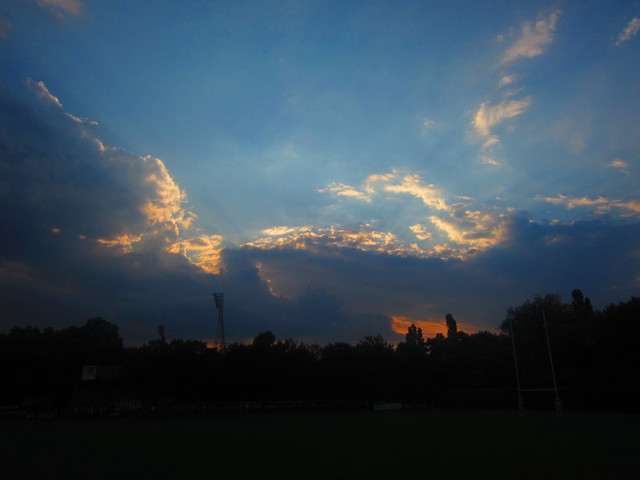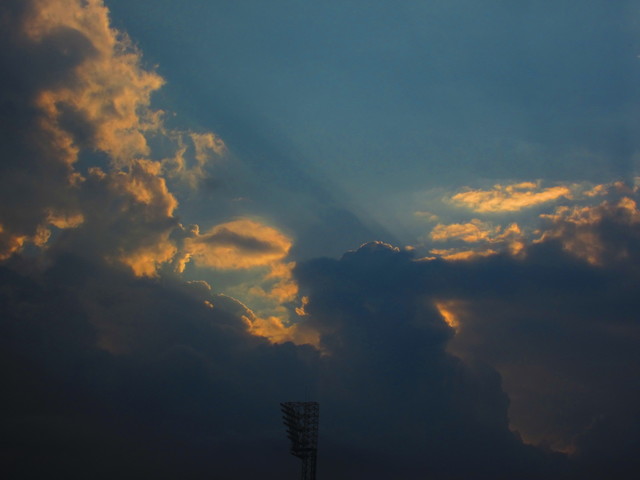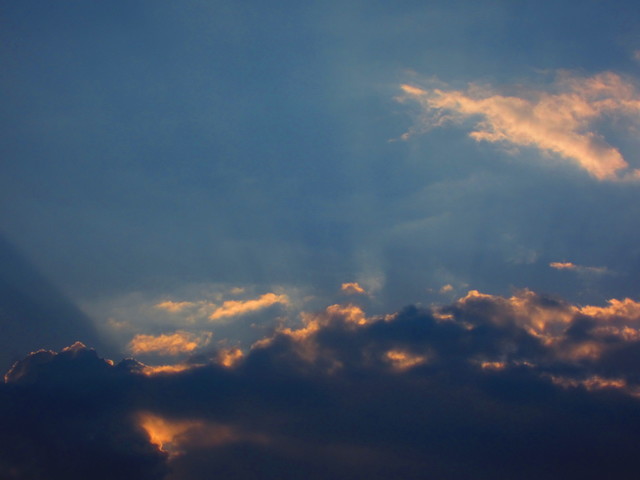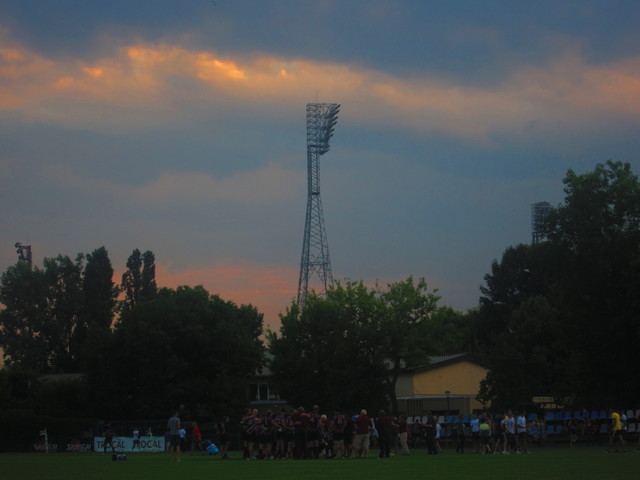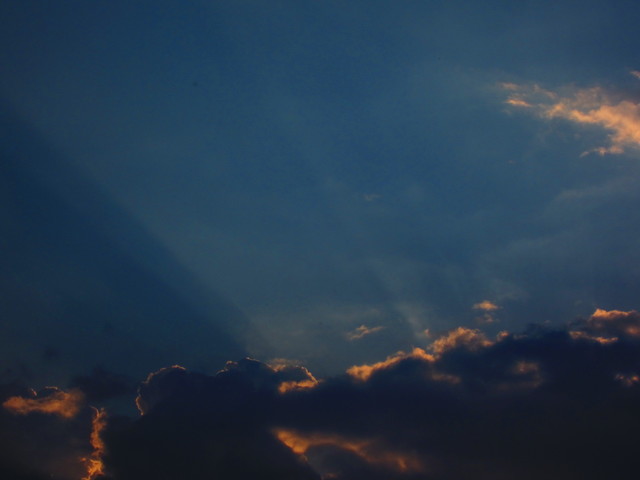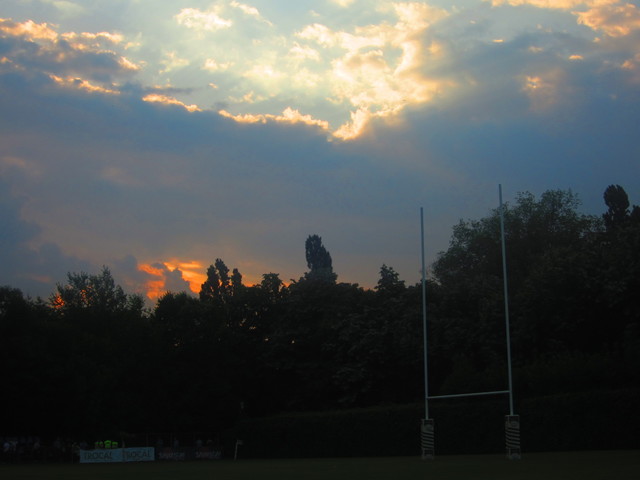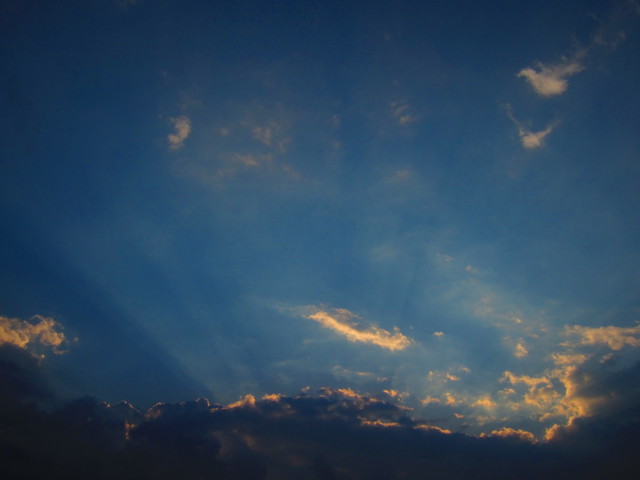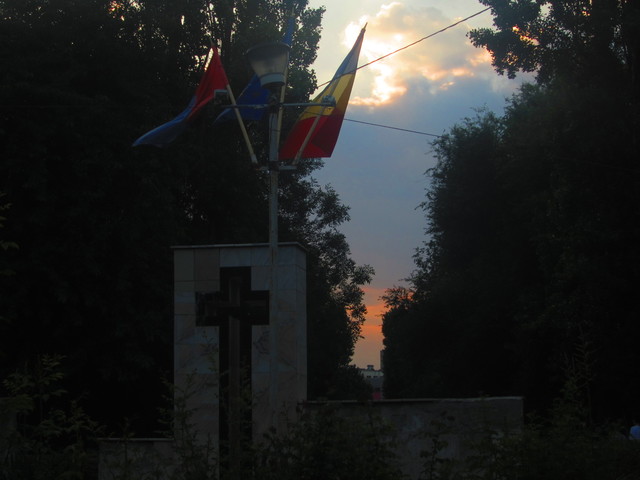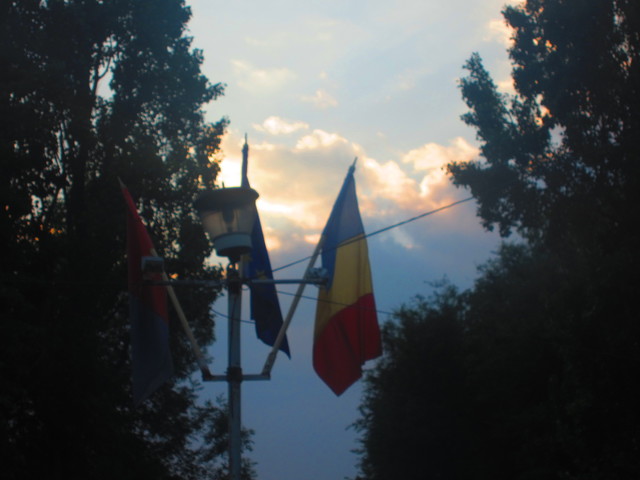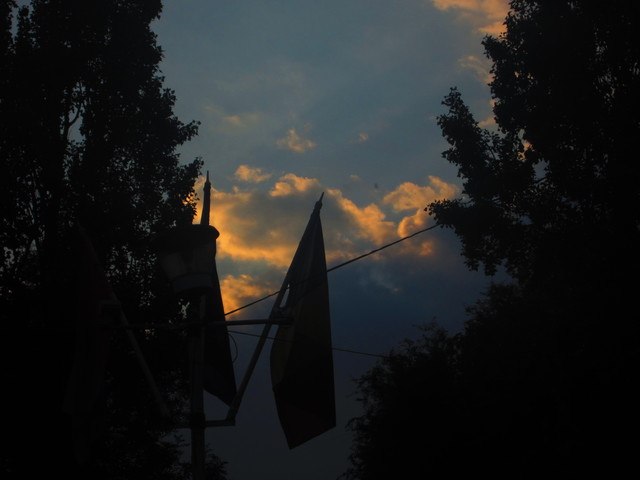 The Sun may be quite sublime when
Barbarians are gentlemen.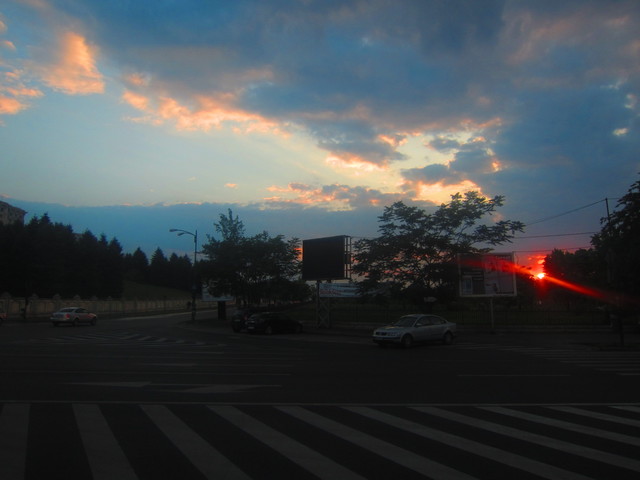 *
© 2017 SARM
(Romanian Society for Meteors and Astronomy)