NORTHERN LIGHTS UNDER SOUTHERN SUN
-text Andrei Dorian Gheorghe
design Florin Alexandru Stancu
photos Andrei Dorian Gheorghe and Valentin Grigore (exhibition vernisage)-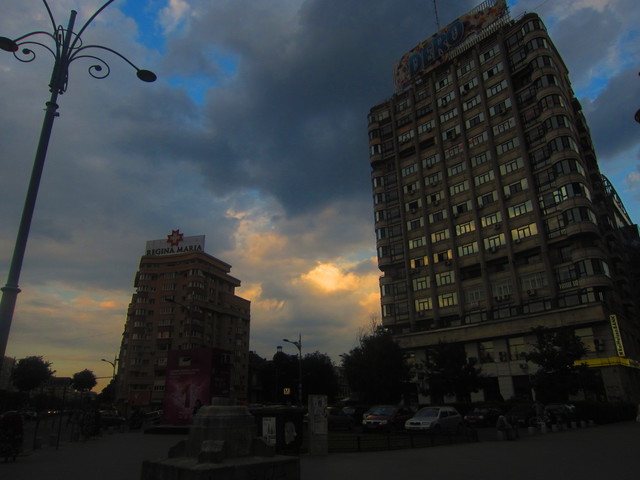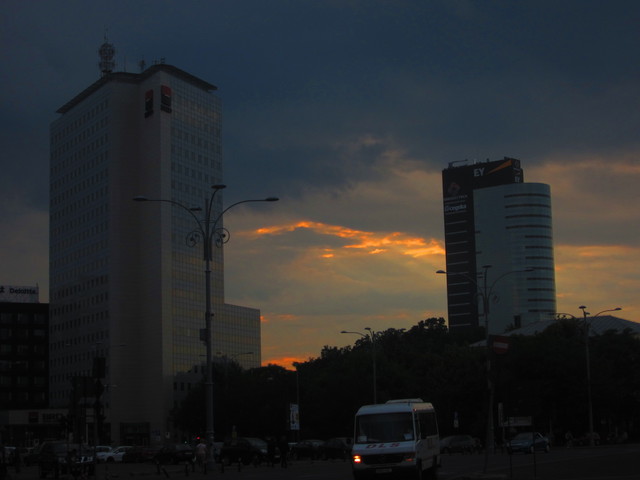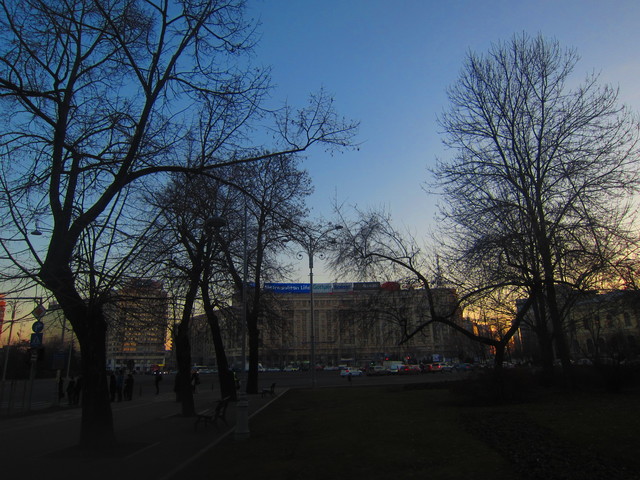 Two important buildings guard the Victoria Square in Bucharest.
The first of them is the Governmental Palace
built in 1937 by architect Duiliu Marcu and his team.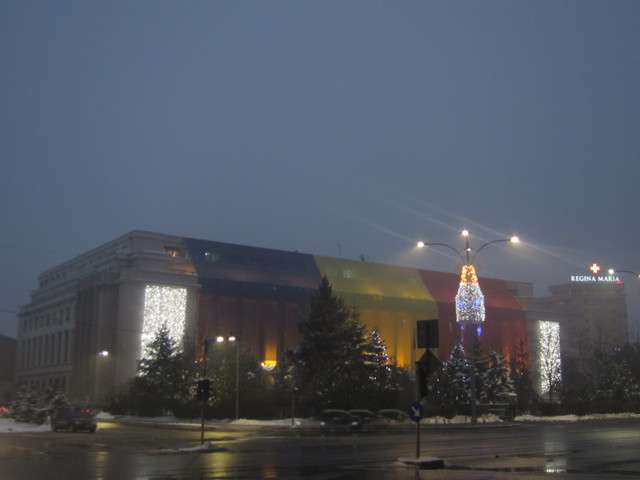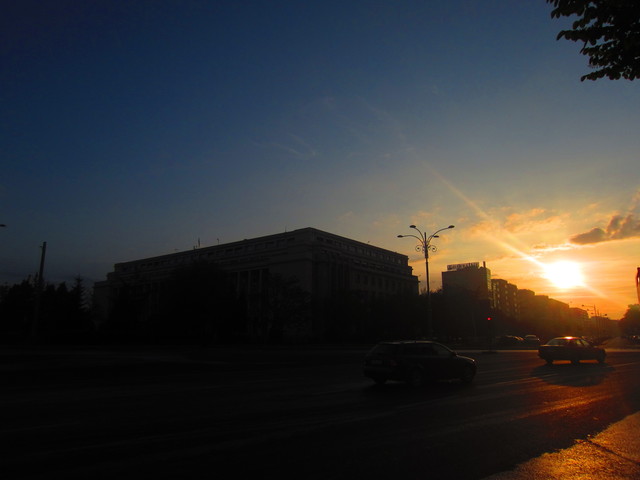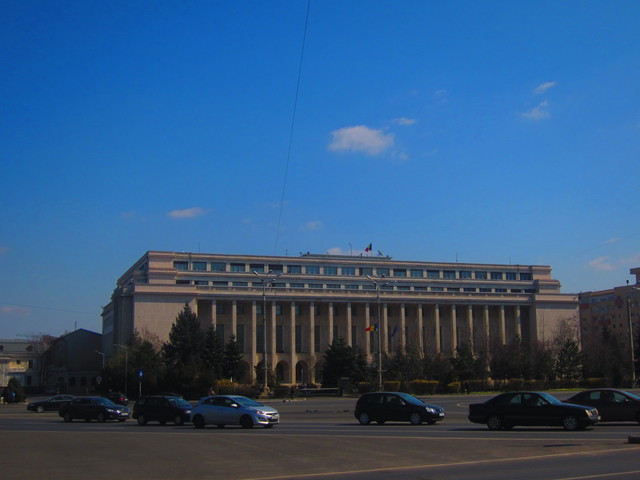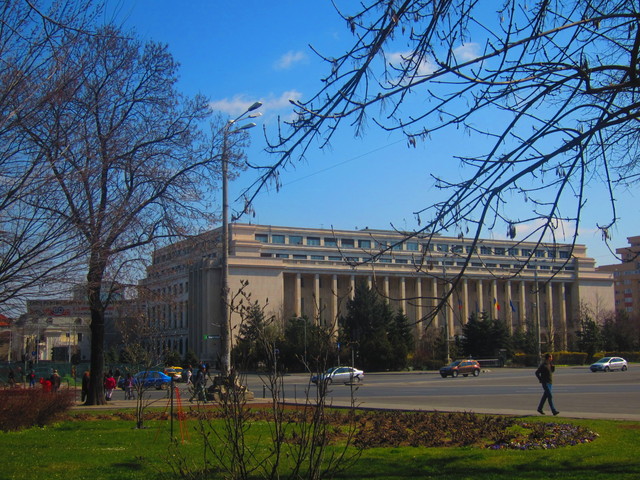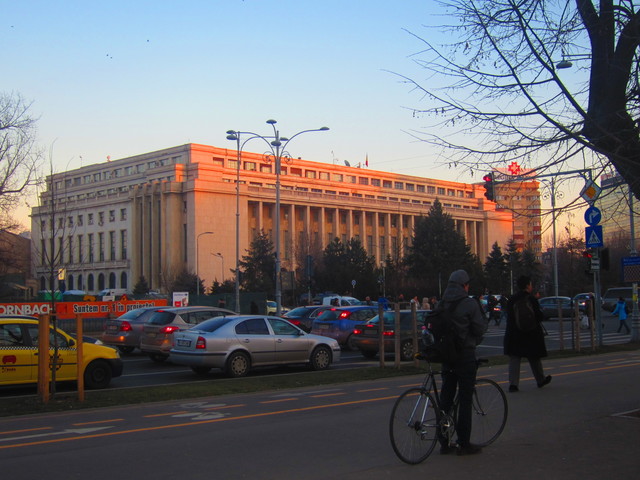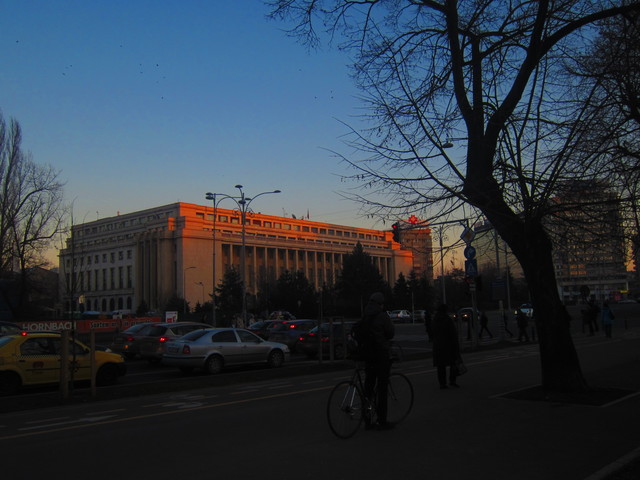 The second of them is the National Museum of Natural History,
with the current seat made in 1908 (but the institution was much older)
by architects Mihai Rocco and Grigore Cerchez,
and named after its first director, Grigore Antipa (1867-1944),
an exceptional Romanian zoologist (especially in hydrobiology).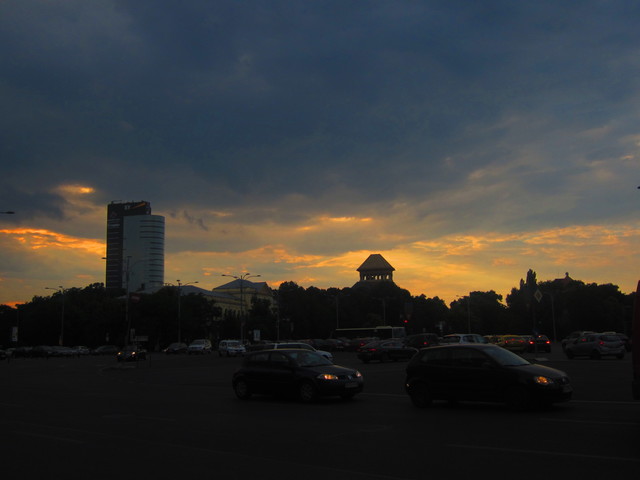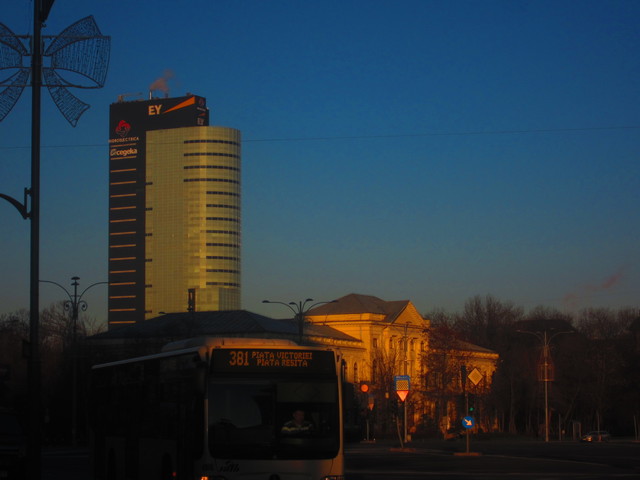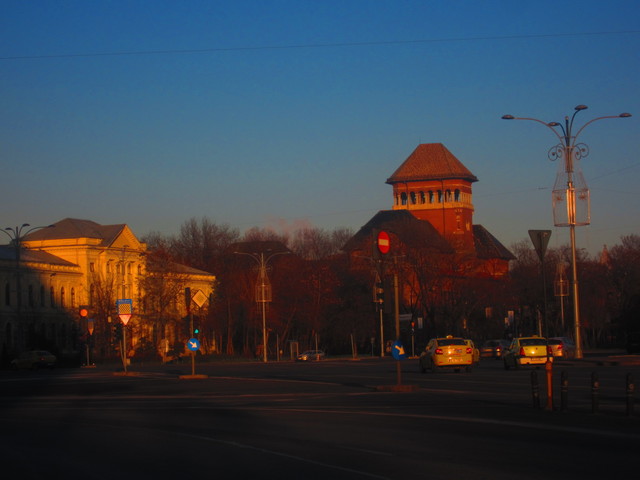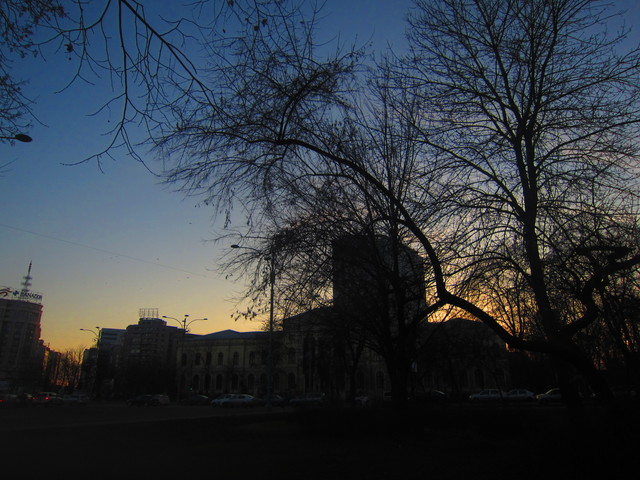 It is interesting that this building
has names of famous specialists in natural sciences engraved on its façade,
starting with Aristotle…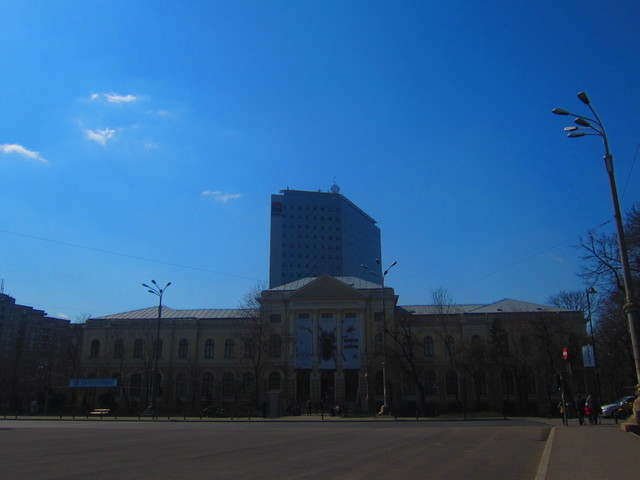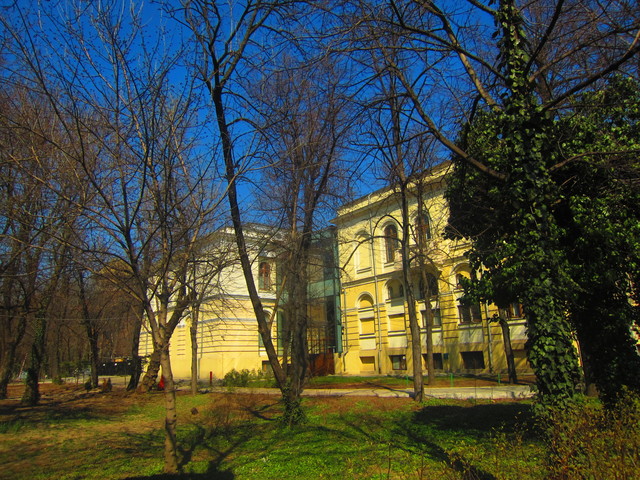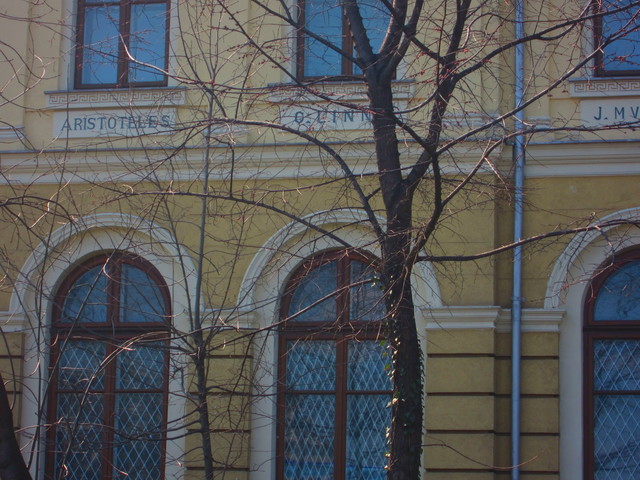 There is no doubt that Romania had more important scientists-explorers,
such as engineer Julius Popper (1857-1893),
who explored zones of the Land of Fire,
and Emil Racovita (1868-1947),
who was the botanist and zoologist of the famous Belgica expedition (1897-1899)
to Antarctica,
and founded the discipline of biospeleology in 1907.
But now I'd like to present a special contemporary case
connected to the activities of the Antipa Museum.
Alex Conu is a Romanian photographer and astronomer,
laureate of SARM's national astrophotography contest
and of Astronomers Without Borders' international astrophotography contest,
who moved to the Loffoten Islands in Norway a few years ago
to photographically study the Aurora Borealis.
For this recent activity,
he was invited to open an exhibition entitled Northern Lights
right at the Antipa Museum,
and, obviously, more Romanian sky lovers came to salute their friend.
Even the president of
the Romanian Society for Meteors and Astronomy (SARM),
Valentin Grigore
photographed that original event,
which made me write: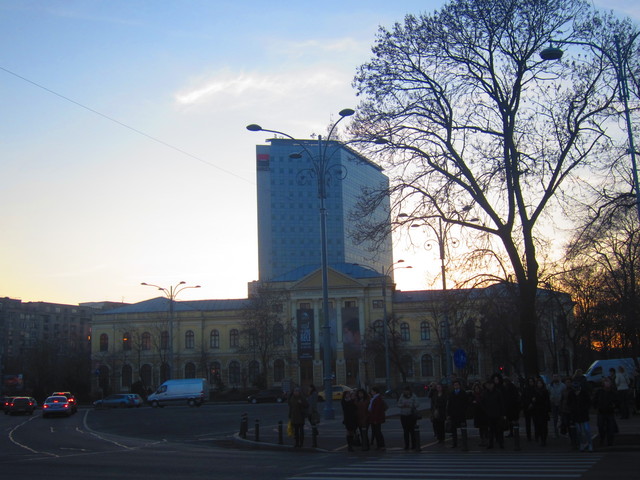 It is an amazing experience
To see the Northern Lights,
Certainly, qualitative part
Of our earth-sky flights.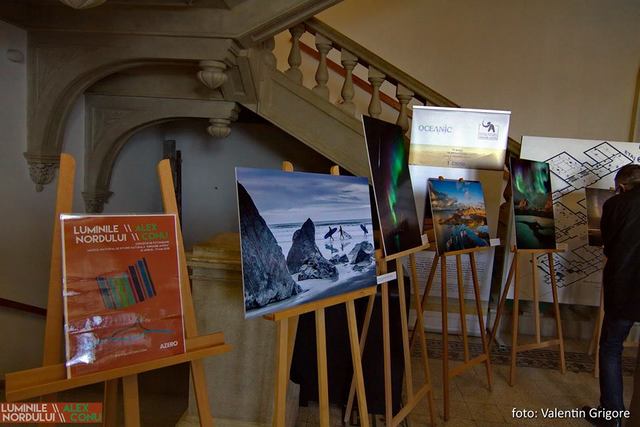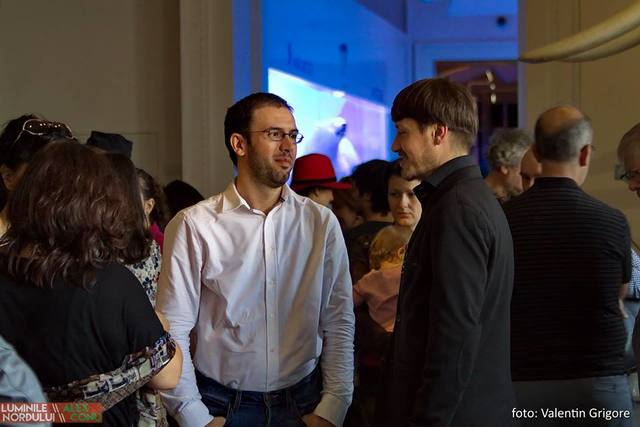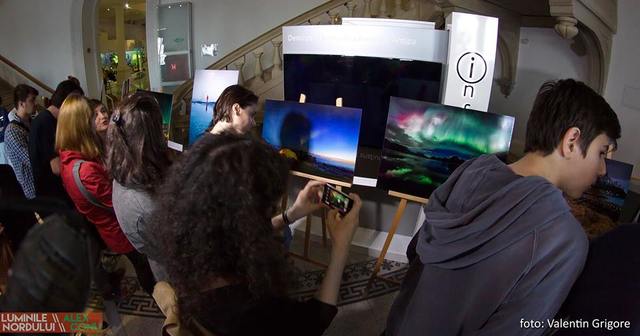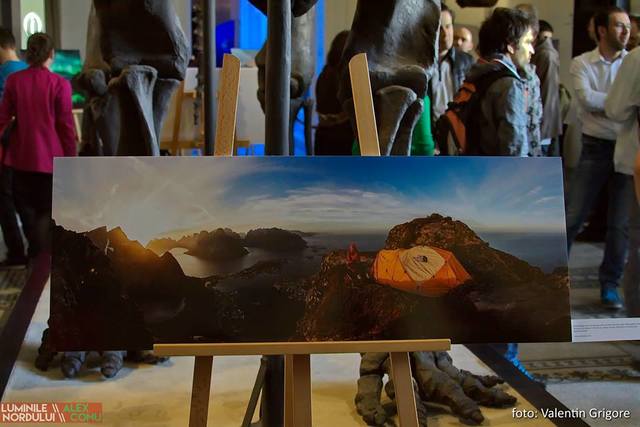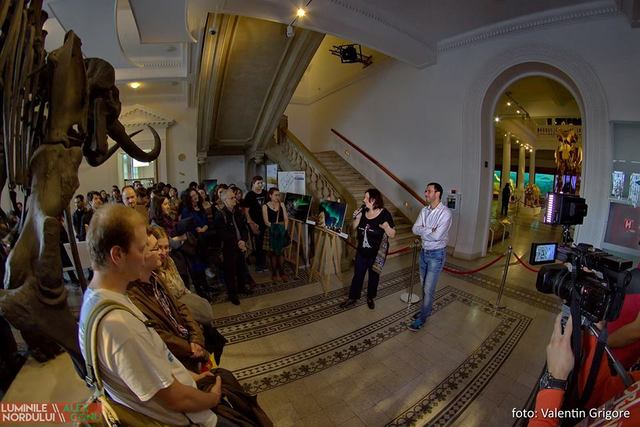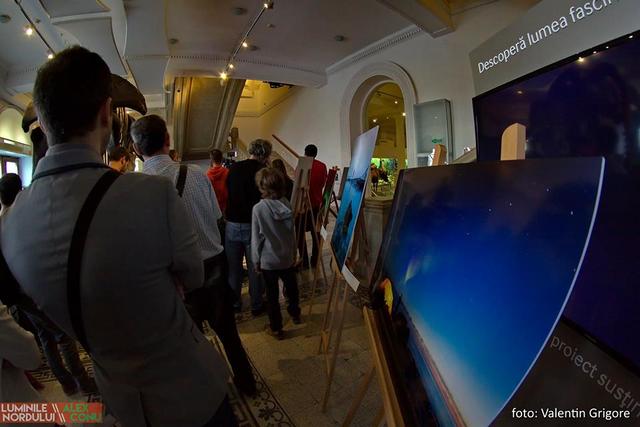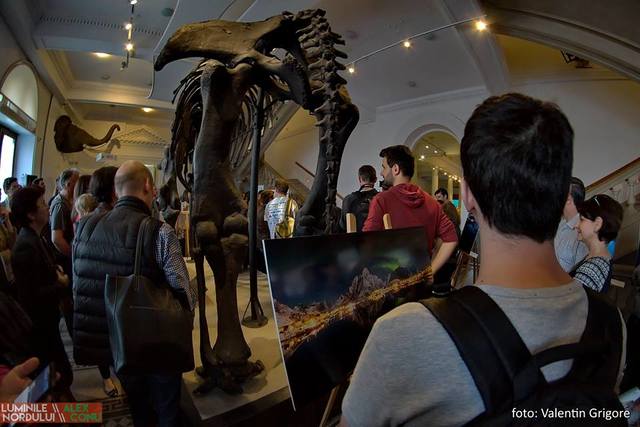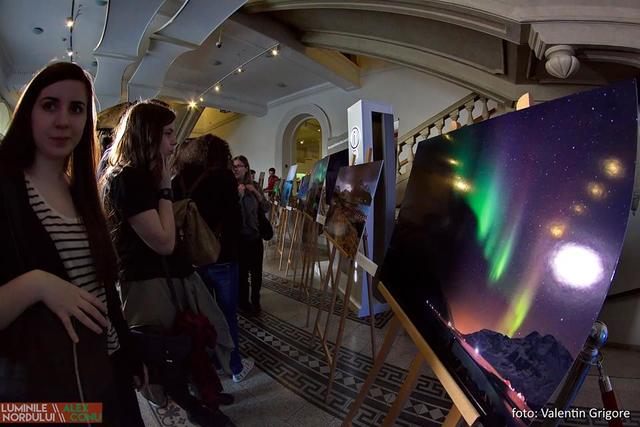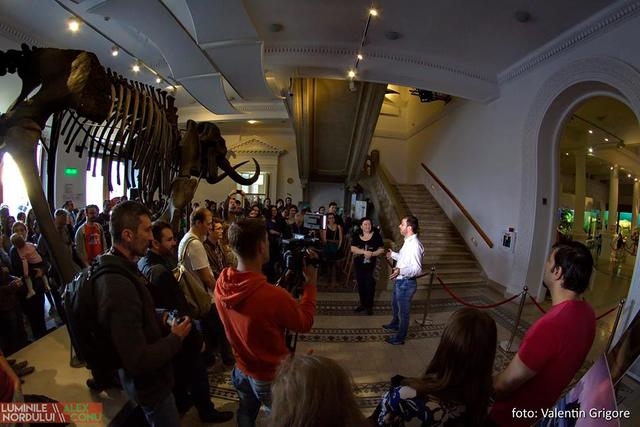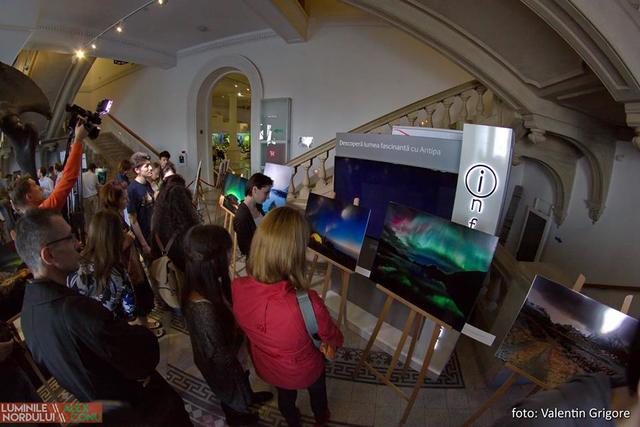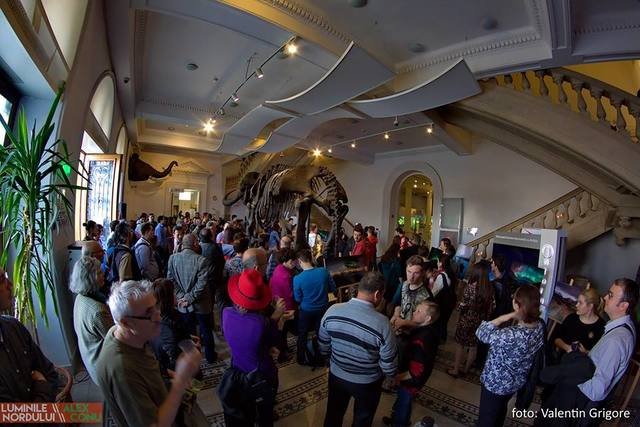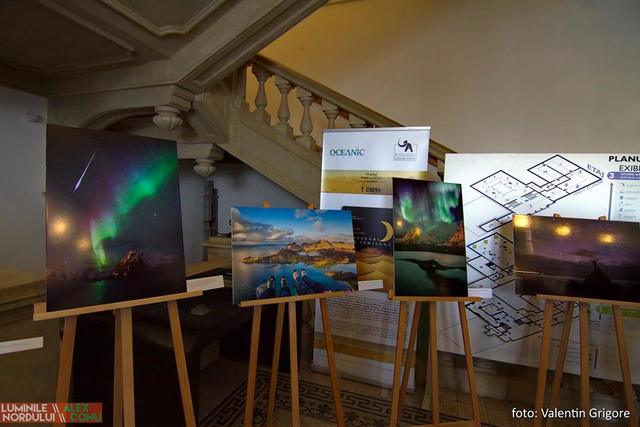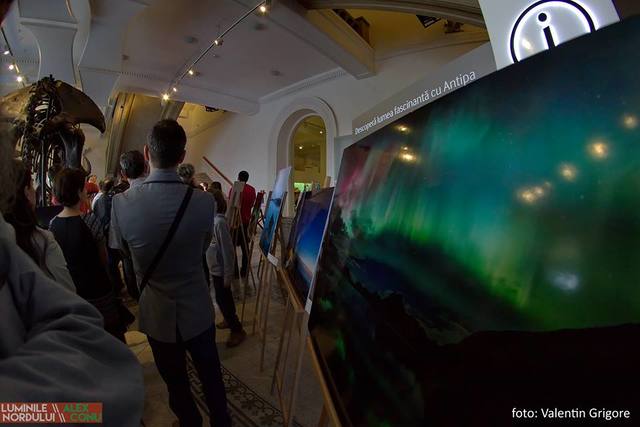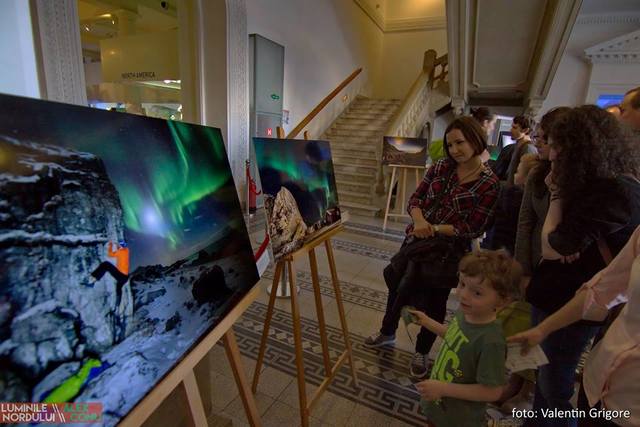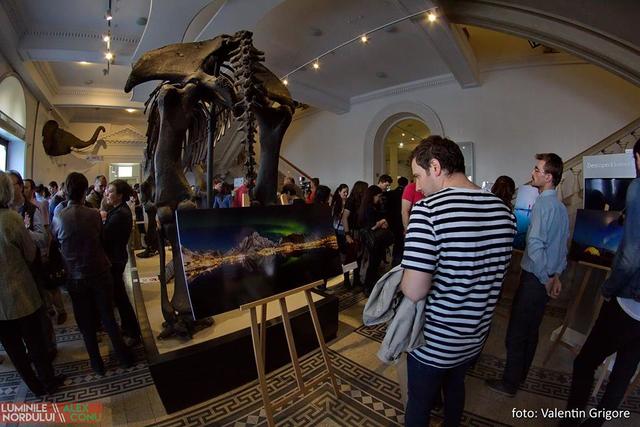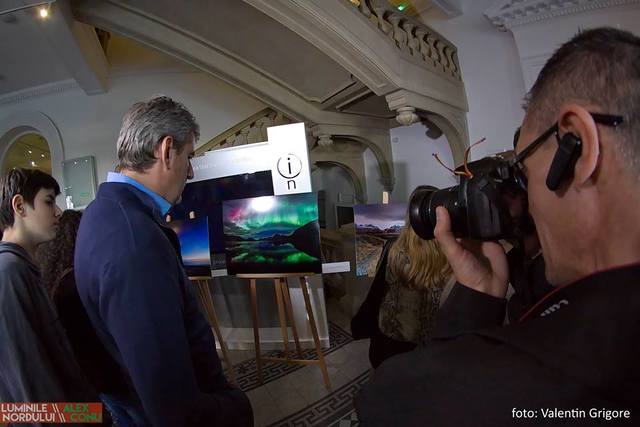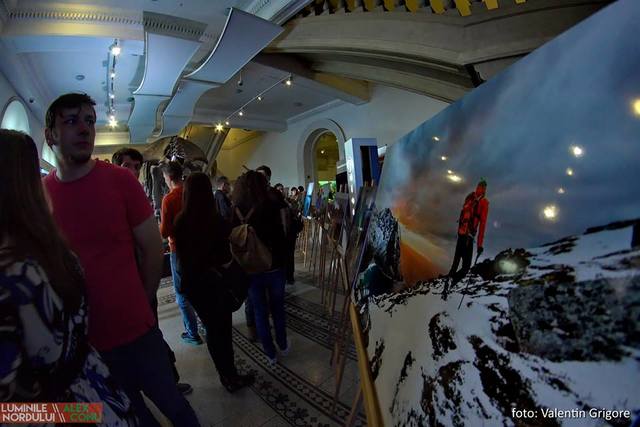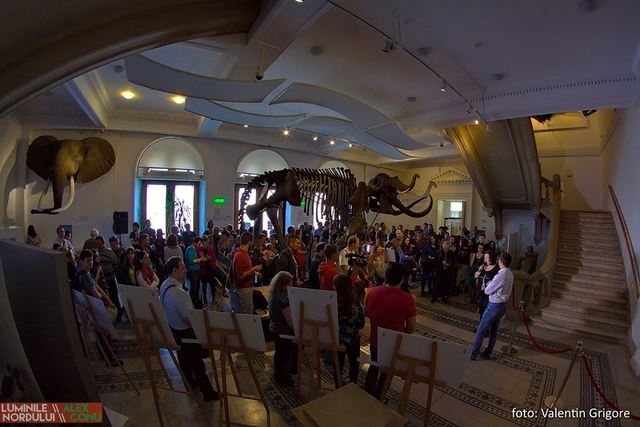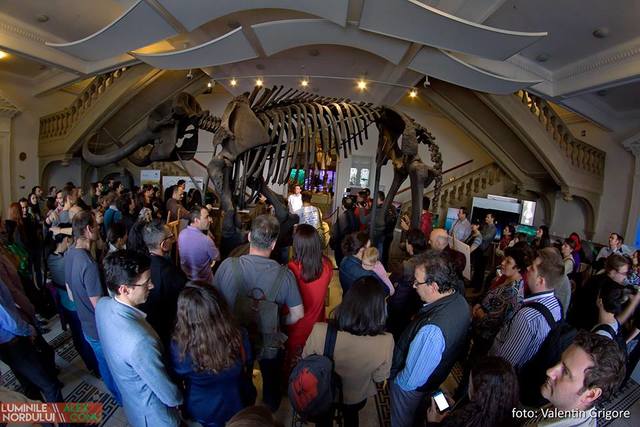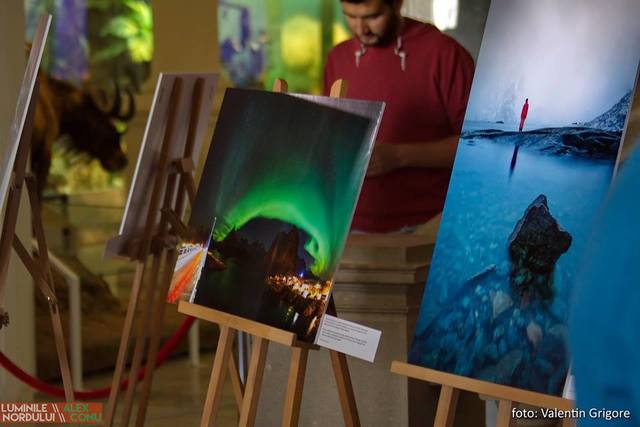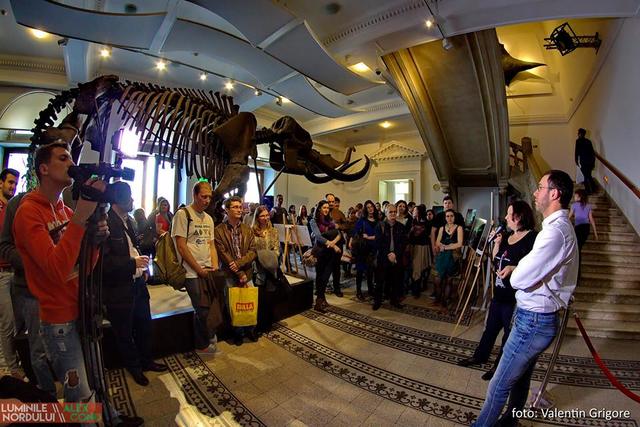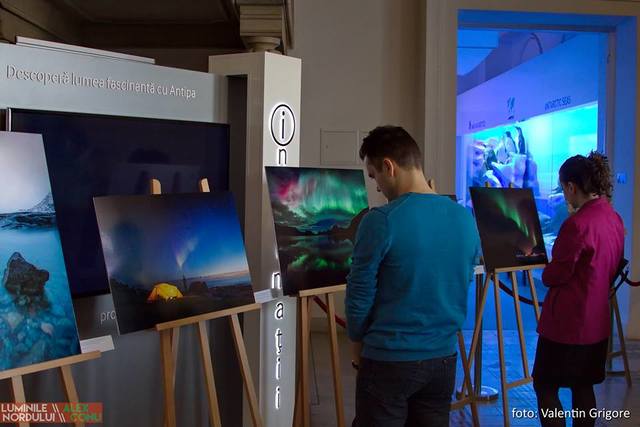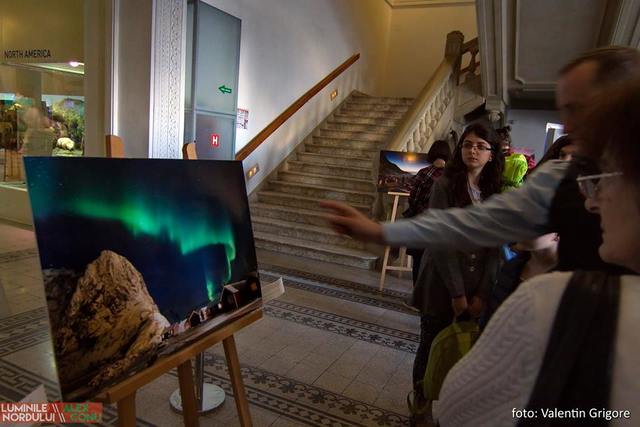 And here are Alex Conu and Valentin Grigore,
photographed by Mona Constantinescu.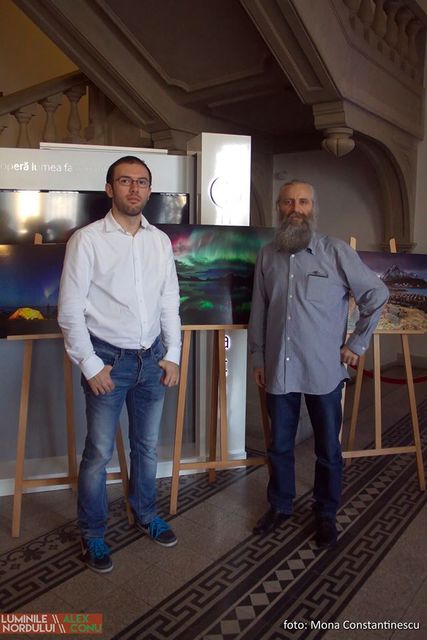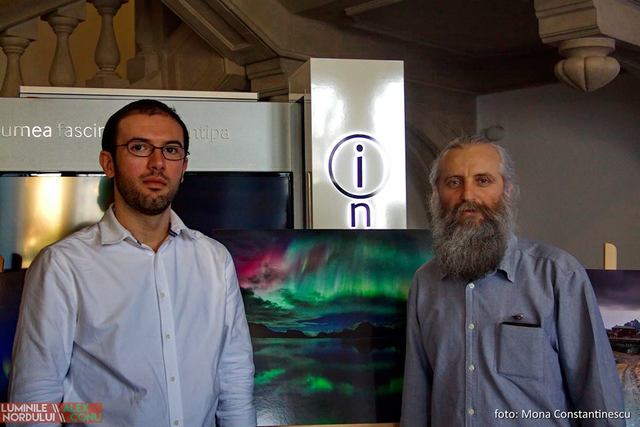 Perhaps I should be envious on Alex Conu,
but at least I know that
when he watches in Norway the aurora borealis during the polar night
I can see in Romania the strongest natural element:
the Sun!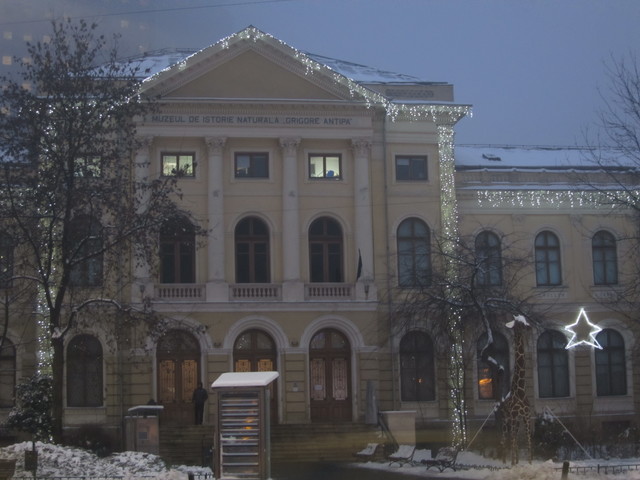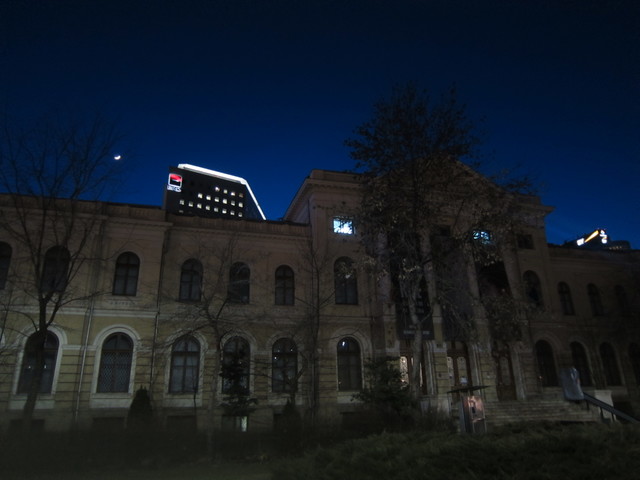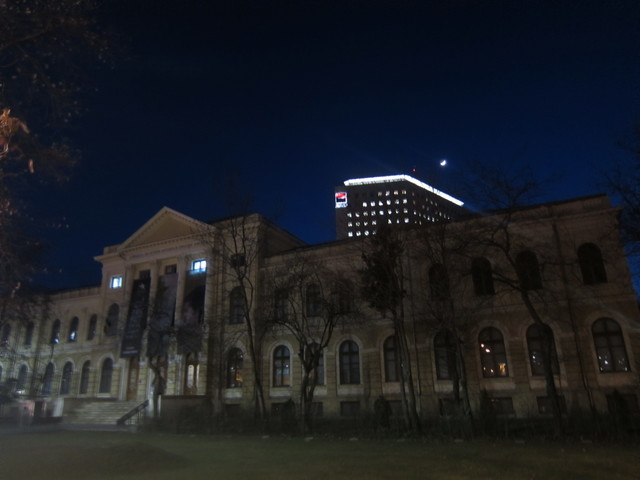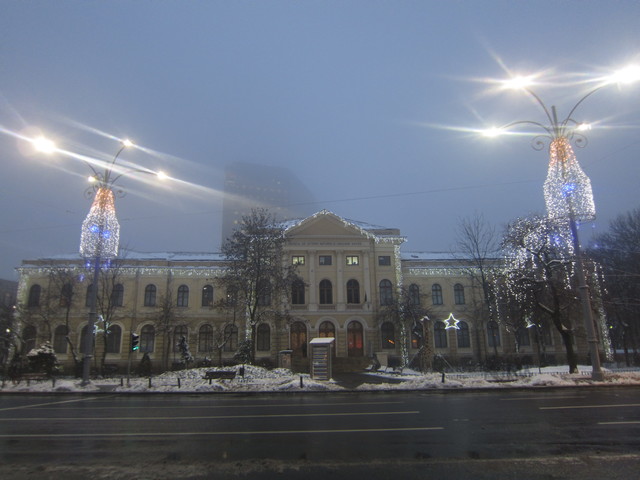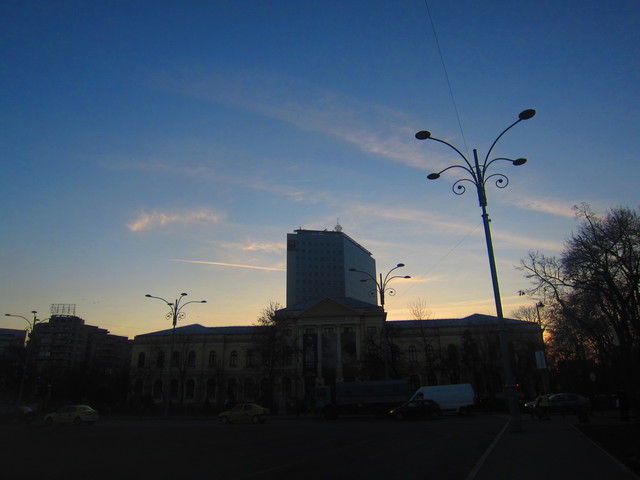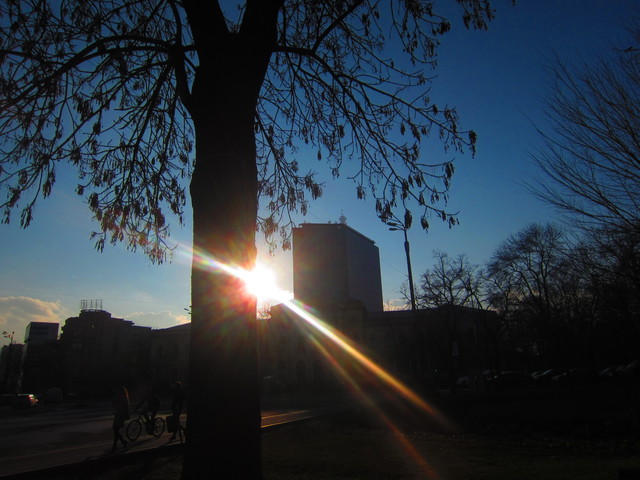 *
© 2016 SARM
(Romanian Society for Meteors and Astronomy)