THE COSMIC TOWN OF BUCHAREST

Astropoem: Andrei Dorian Gheorghe
Photographs and design: Gabriel Ivanescu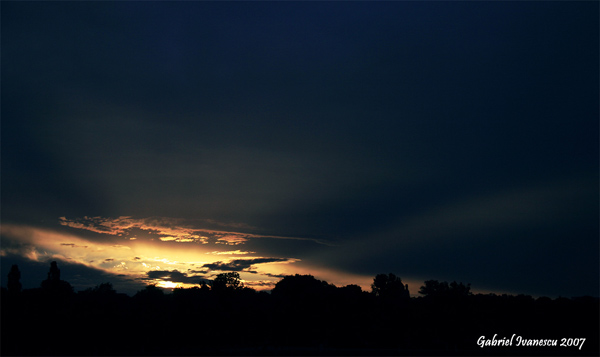 Day or night,
vagabond (but friendly!) dogs
continue to bark
after their constellations,
the Greater Dog and the Lesser Dog,
even if both of them passed
to another hemisphere
with their master Orion.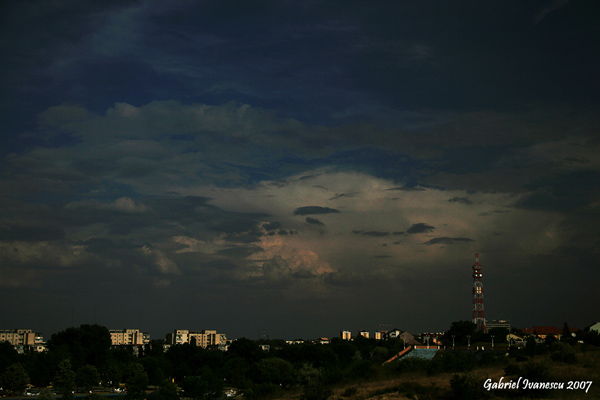 The light pollution
drives away the meteors
as the sonic pollution
drives away the music of the stars.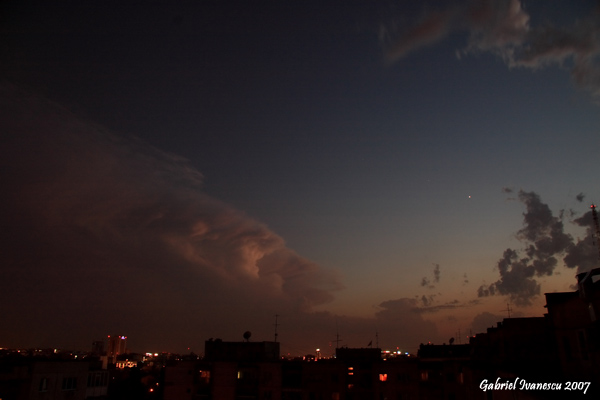 Illusions are left in unexpected places
by people exhausted
on roads without hope
as in the void
there are particles left by comets.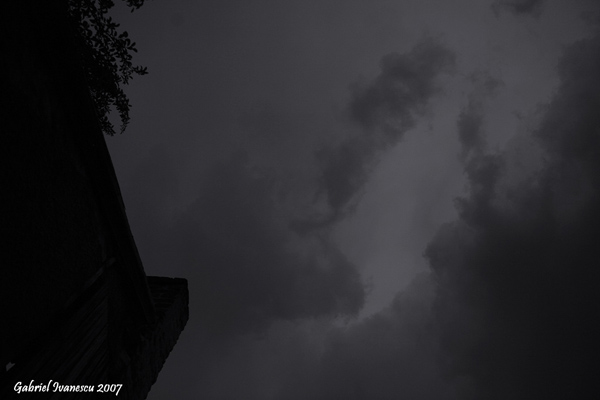 Trees are scared of the assault
of the new arrogant buildings
which try to eclipse
the old fascinating sites.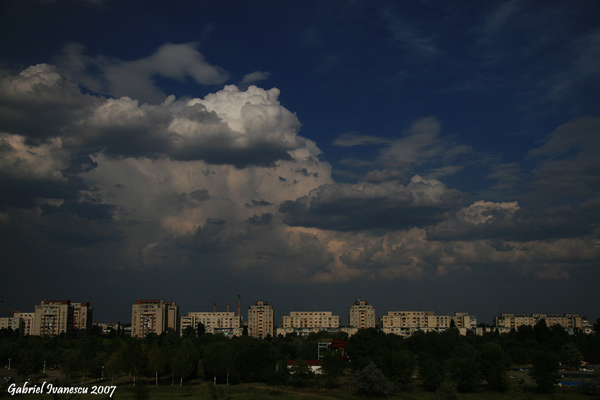 A lot of triumphal festivals and festivities
as false as the gravitational mirages
for a lot of people who just fight to survive
like some astronauts lost in space.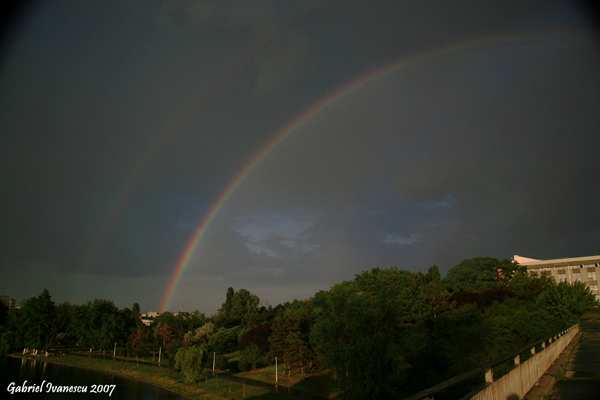 Terraces and restaurants
full of aliens with human aspect
who indifferently spend
time and money.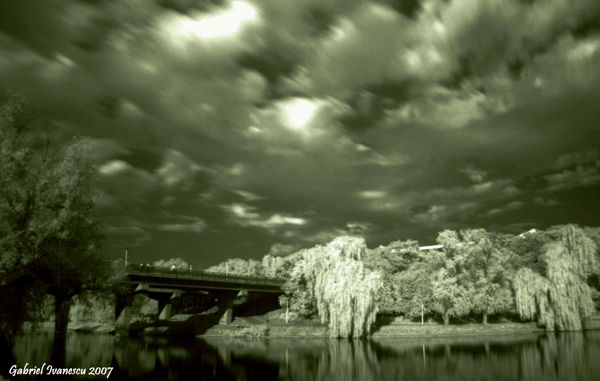 Impertinent politicians
and ignorant businessmen
(in saloon-cars)
uglier than the black holes,
but also young girls
(graciously walking)
nicer than the novae.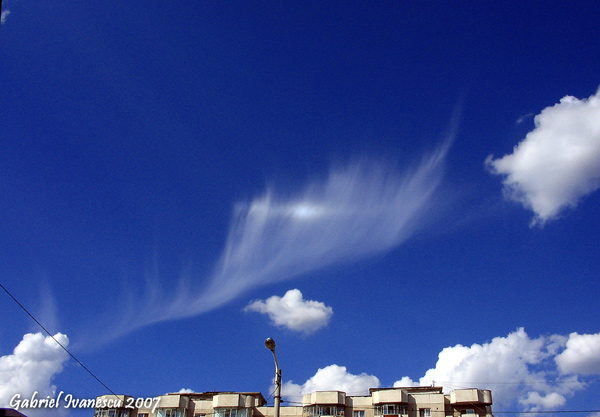 "Lovely town"
say the foreign visitors.
"A town of absurd and paradox"
say the local intellectuals.
"A town of despair"
say the normal inhabitants,
every day being for them
a new impact with
the asteroid of poverty.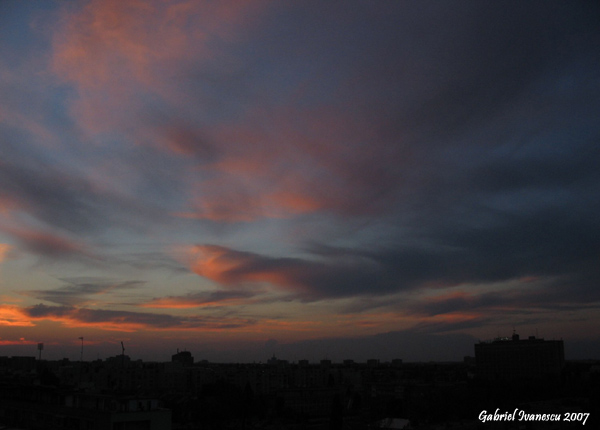 Children talk about computers,
young people dream to emigrate,
lovers float in abstract atmospheres,
adult people talk about unhappiness,
and old people just hope secretively
that the Milky Way
is a boulevard of prosperity.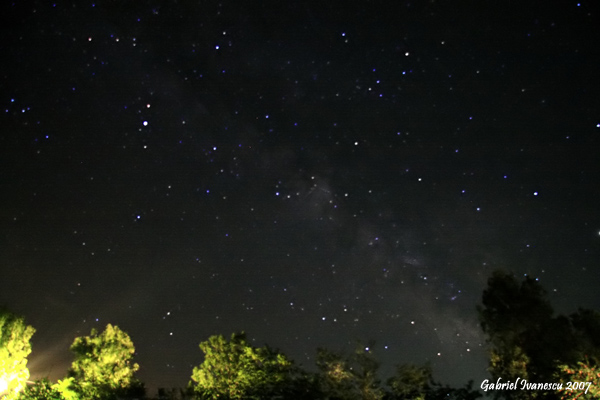 Poetry has been forgotten in a pit
on a secondary street
(good God continuing to manage
the Universe's expansion),
but on the lake of a park
I have found a swan.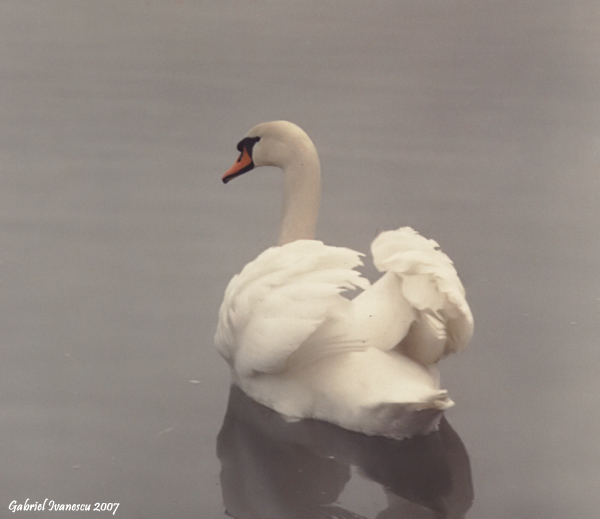 In fact, this is a special swan
that daily waits for twilight
in order to fly into the sky
and to complete
(with an eagle and a lyre)
the constellations of the Summer Triangle.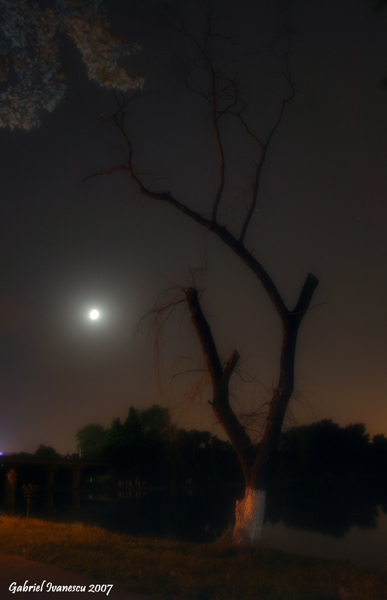 ---
Note: The first variant of this poem was published in summer 2004
in Southern California Poetix.

© 2007 SARM
(Romanian Society for Meteors and Astronomy)