CUPOLA IN THE WATER
-text and photos by Dimitrie Olenici-
*
Usually,
when somebody falls down from a ship,
the mariners shout:
"Man in the water!"
In June 2010 I tried to repair the cupola of my private observatory,
which is placed in a small isle on a rivulet
in Horodnic(ul de Sus), Suceava County, Bucovina Province, Romania,
and I used a few pieces of wood and a linkage.
But my system broke, and I had to shout:
"Cupola in the water!"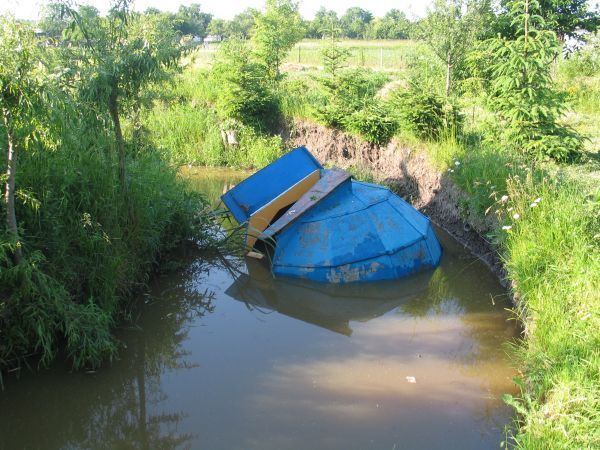 Thus,
my observatory became bald…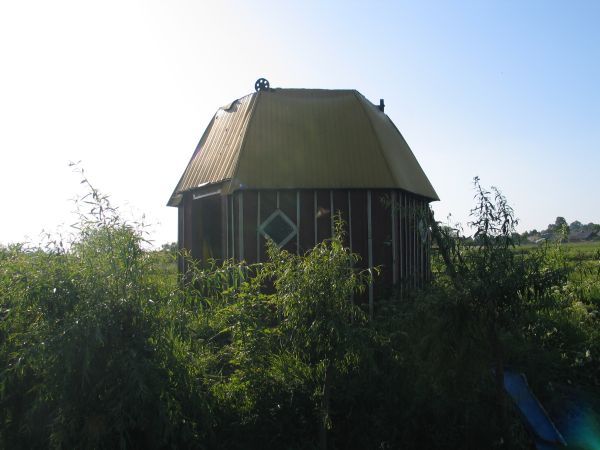 …but, with some helps,
I could put the cupola on the waterside.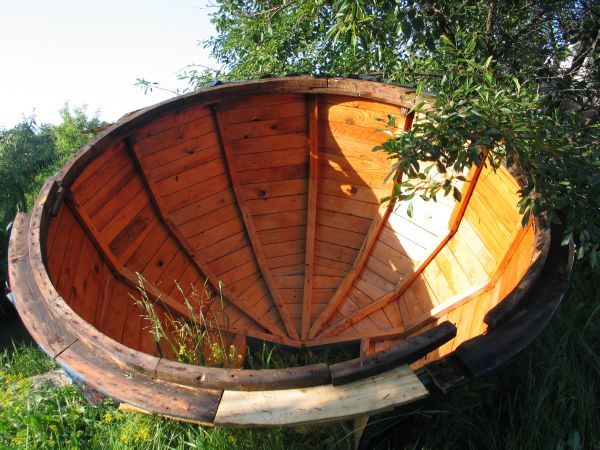 Only two months later, in August 2010,
when I organized with my fellows our traditional festival,
Perseid Nights,
we were able to move the cupola back.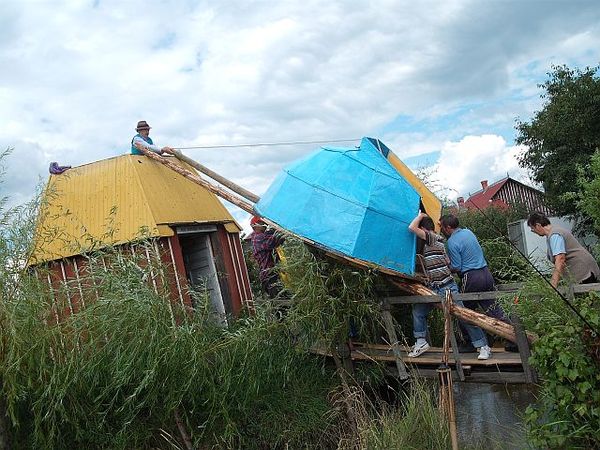 This year the Perseid harvest in Horodnic was the biggest.,
the sky being clear, without the Moon,
and the authorities stopping the public illumination.
Thus, we registered over 500 meteors.
Our festival also included radio observations,
an exhibition of astronomical photographs and artworks,
courses of astronomy, an exhibition of astronomical calendars,
a gala of astronomical movies, an exhibition of local etnography,
demonstrations of making small astronomical instruments,
observations on planets, stars, sun, nebulae, galaxies, sunspots, etc.,
and an exhibition of non-conventional energy.
I have to mention that an American tourist
visited incidentally our camp and said:
"I have come to Romania to see sheep and cheese,
and I have found in the country
an astronomical observatory and very interesting activities."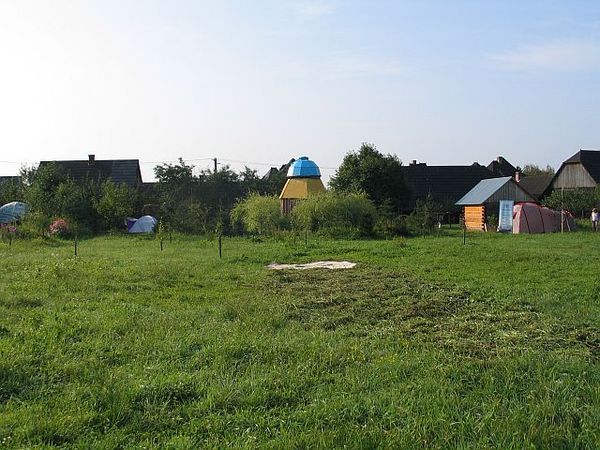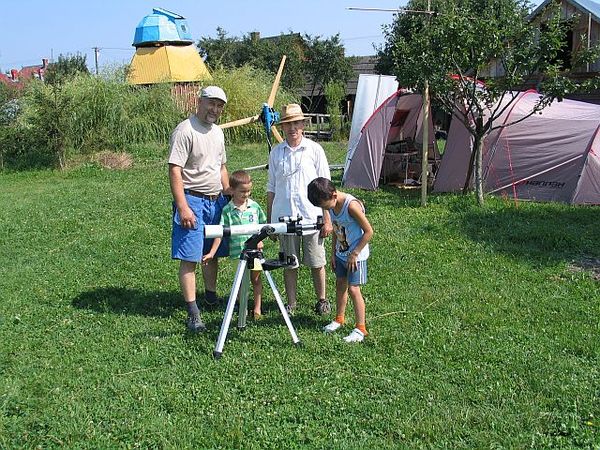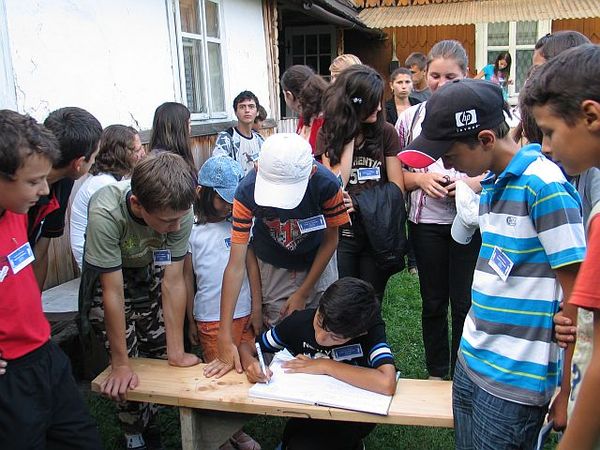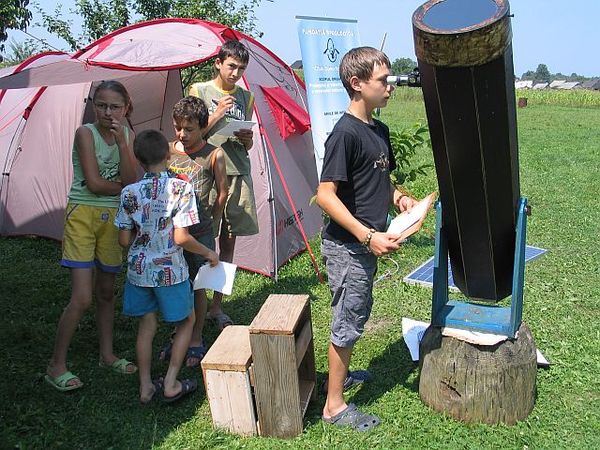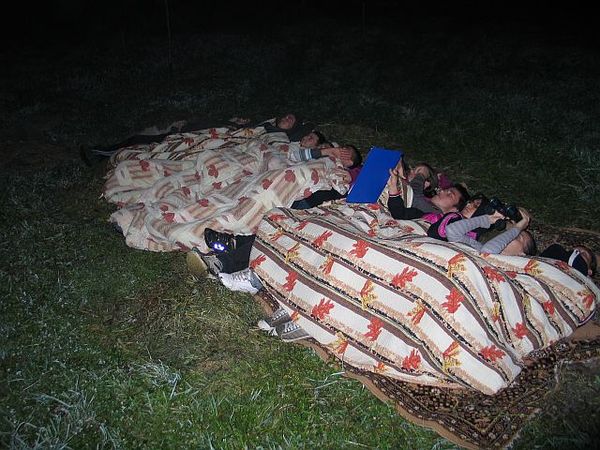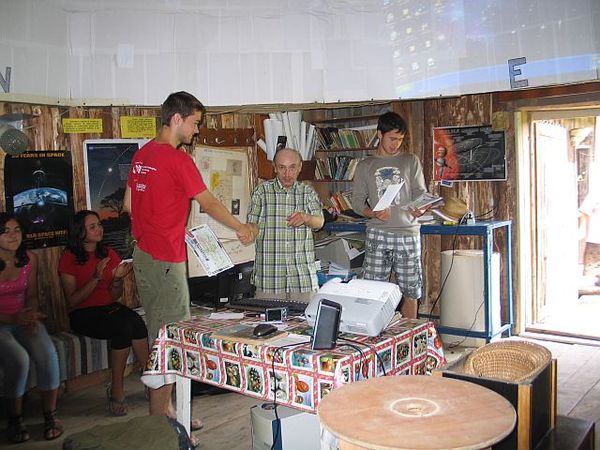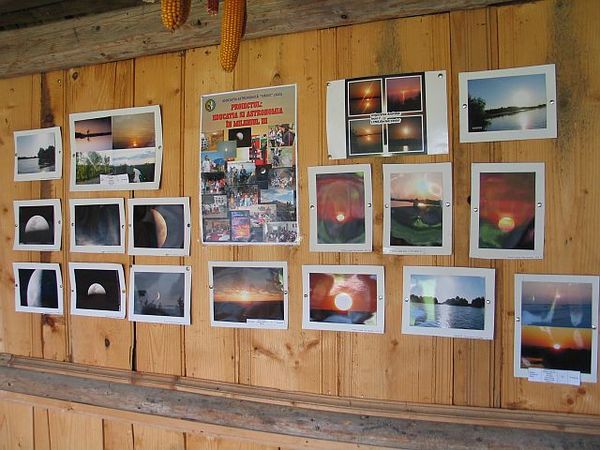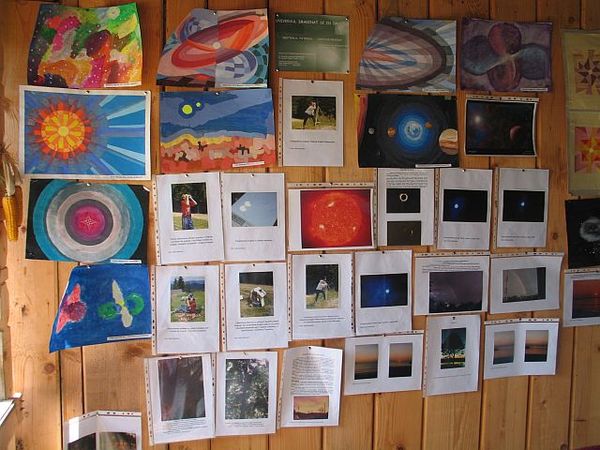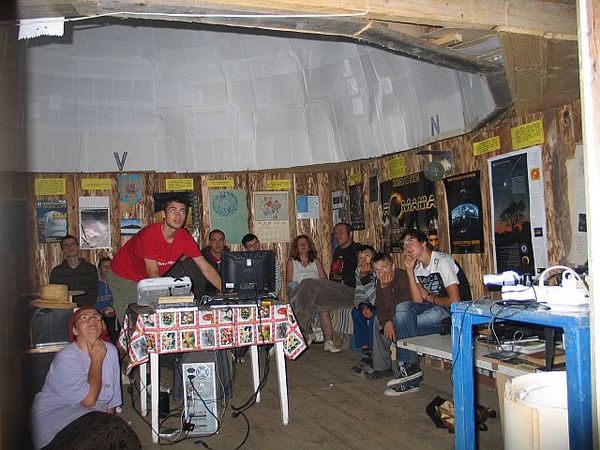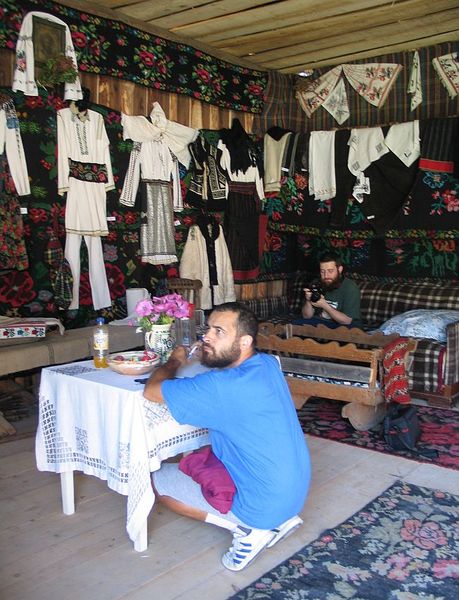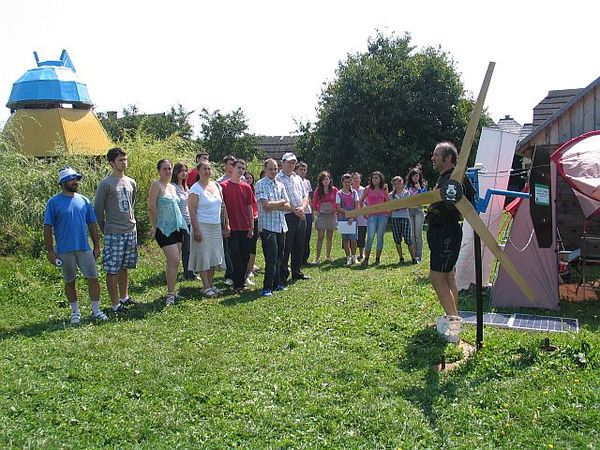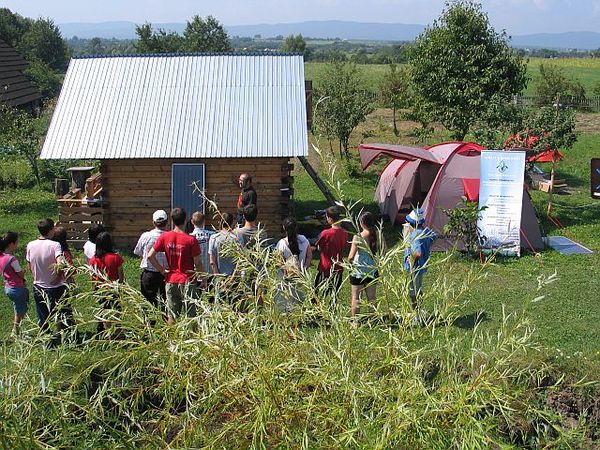 We played even astronomical football
next to my re-assembled observatory…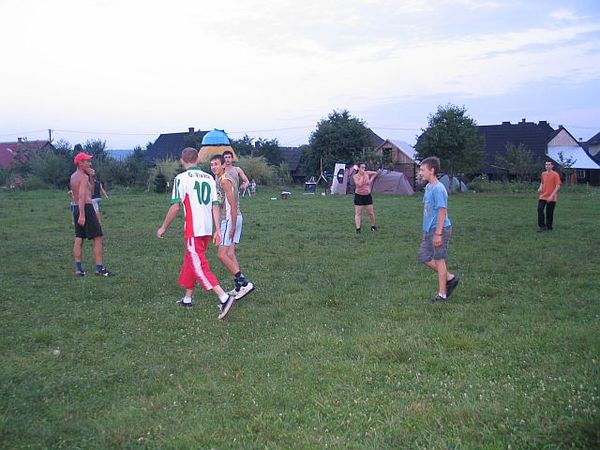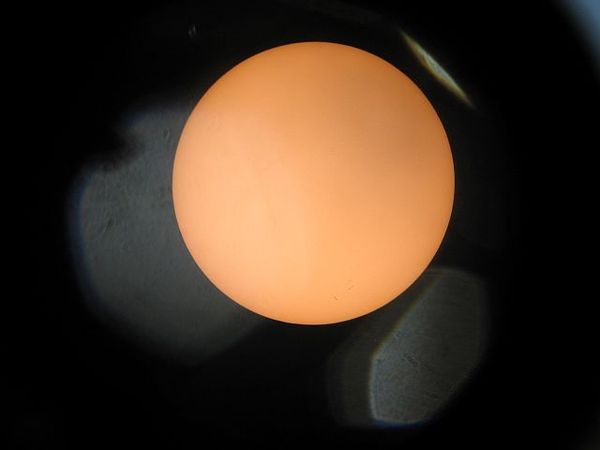 We take pity on the inhabitants of the big towns,
who cannot see the real starry sky.
So finally,
paraphrasing the great Romanian poet Lucian Blaga (1895-1961),
who said:
"I think
eternity was born in the village"
I have to conclude:
"I think
astronomy was born in the village."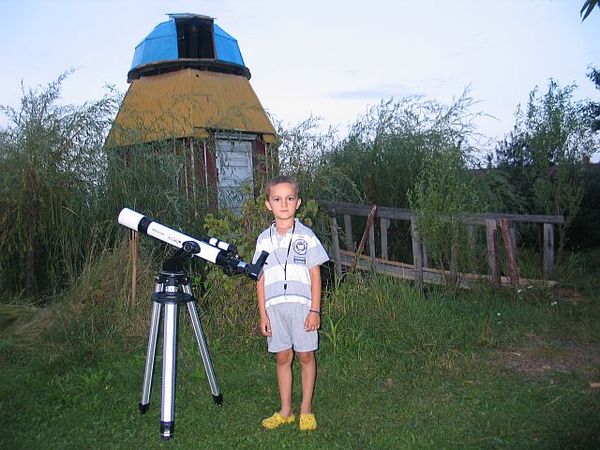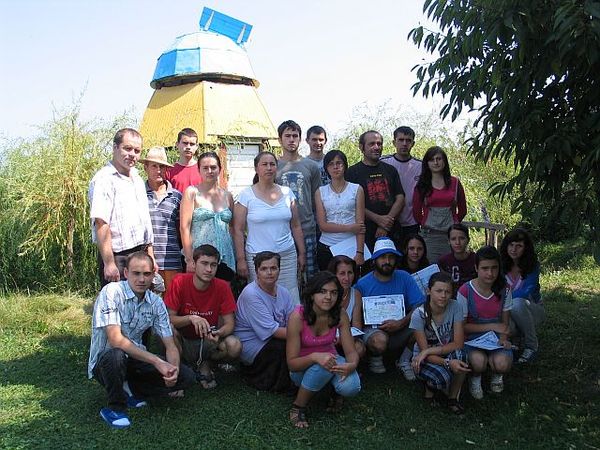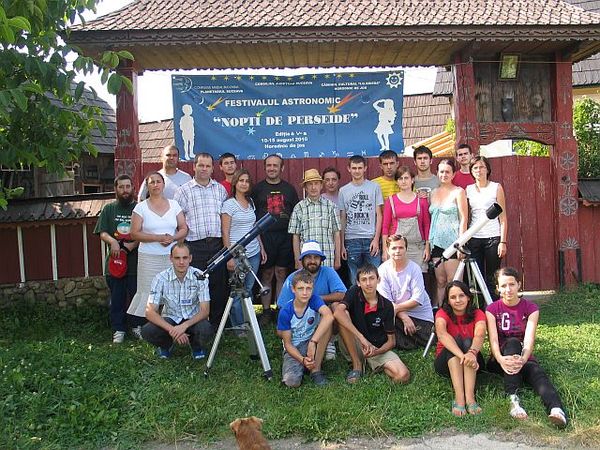 *
English translation from the Romanian:
Andrei Dorian Gheorghe
Design:
Florin Stancu
© 2010 SARM
(Romanian Society for Meteors and Astronomy)