LOOKING FOR SAINT MICHAEL'S TRACES
UNDER GIBRALTAR'S SUN
-text and photos Andrei Dorian Gheorghe
design Florin Alexandru Stancu-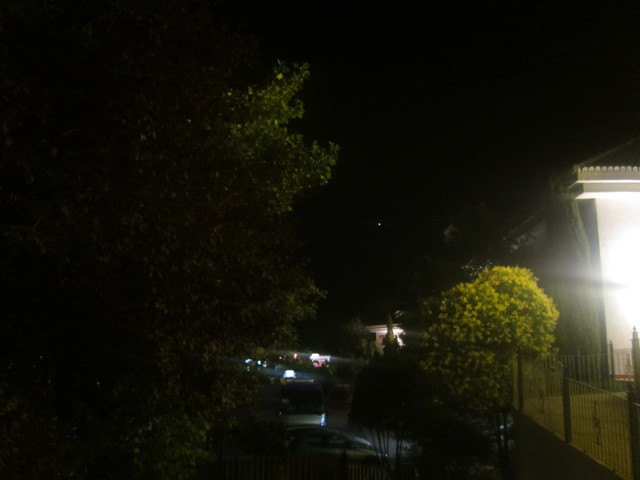 On the morning of 22 June 2017
the planet Venus appeared from east in southern Spain and pushed me to go west
to an edge of Continental Europe.
After a while
I saw the Rock of Gibraltar (or the European Pillar of Hercules)
from the distance…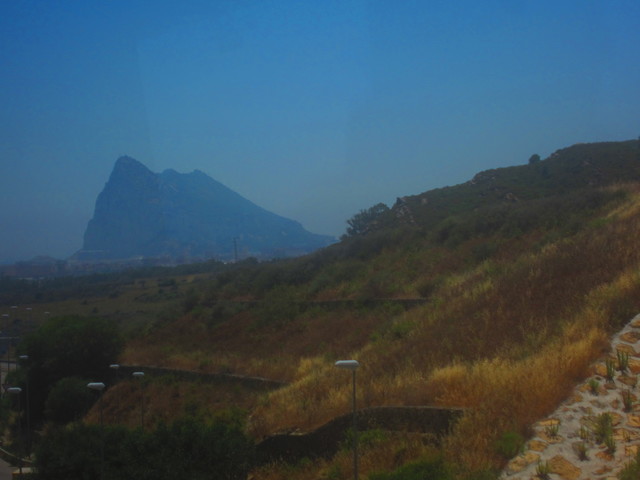 …and then I saw it closer,
from the Spanish town of La Linea.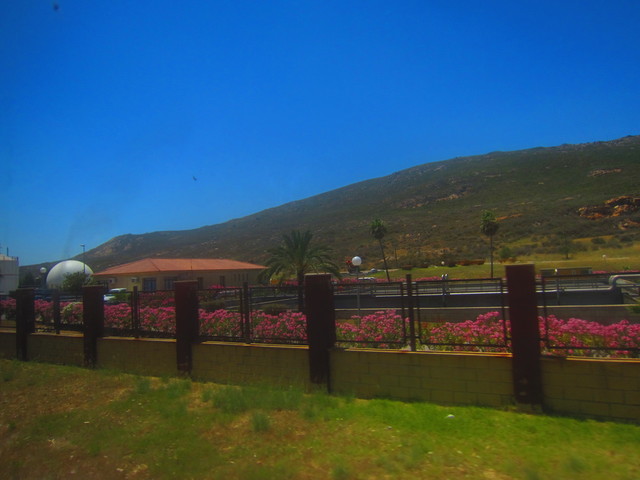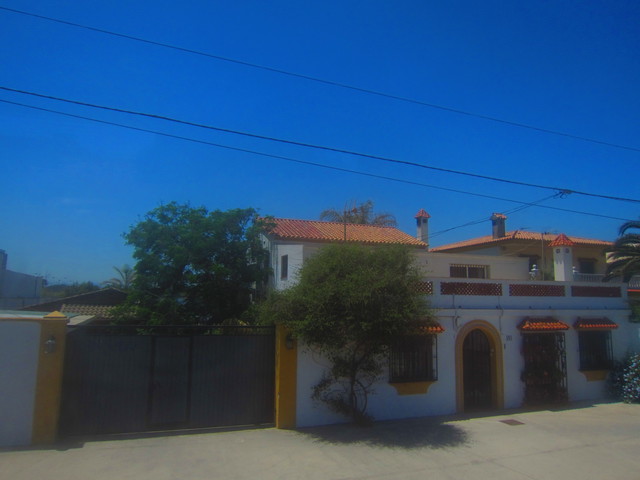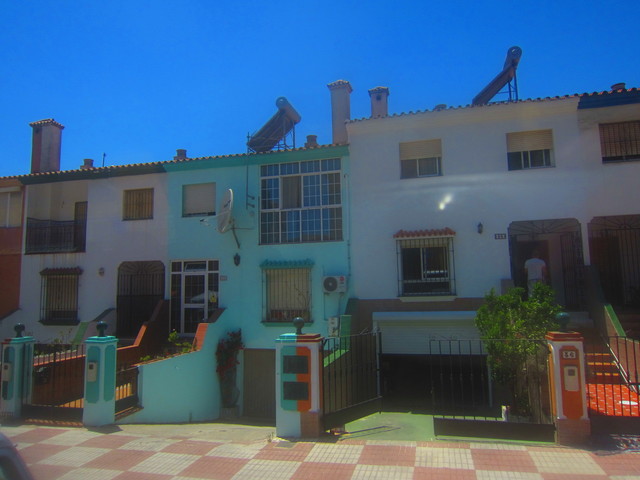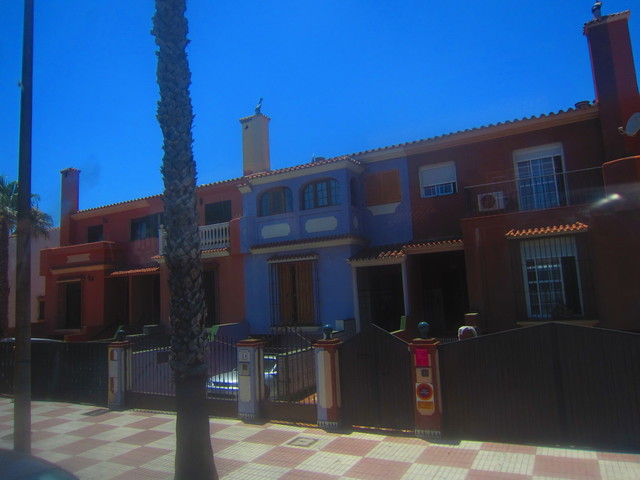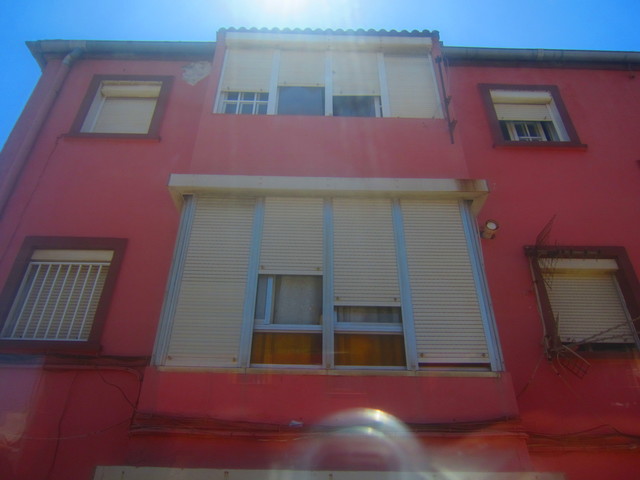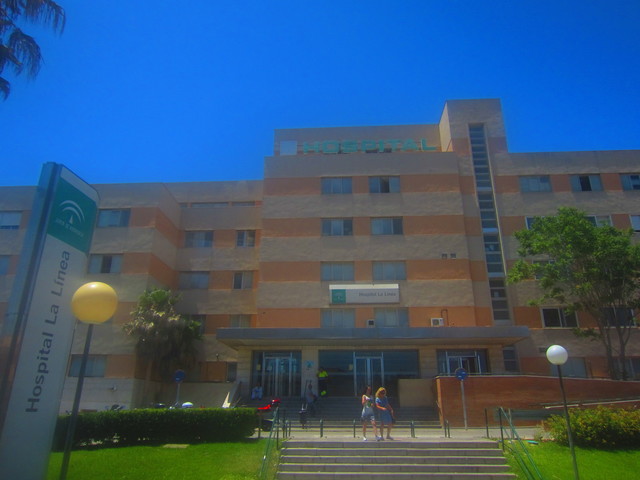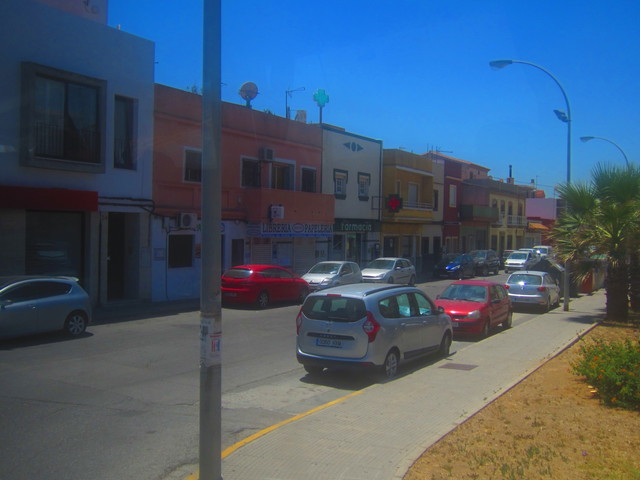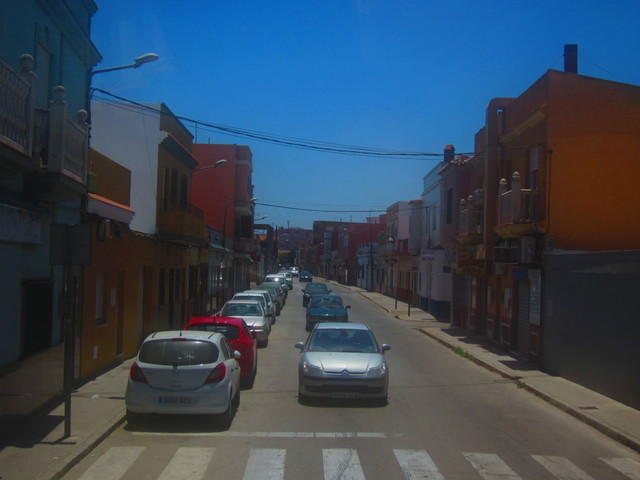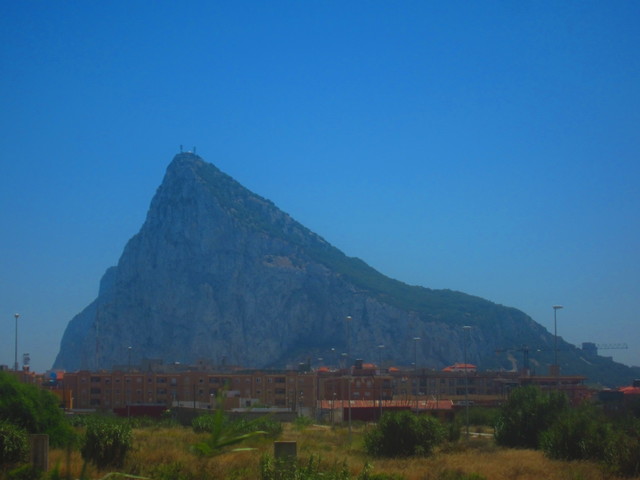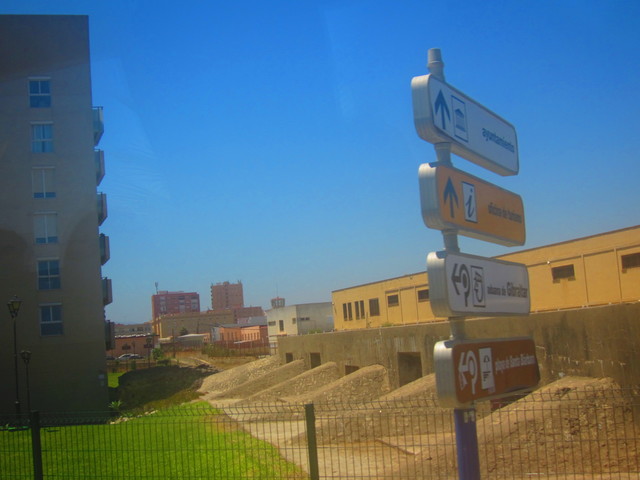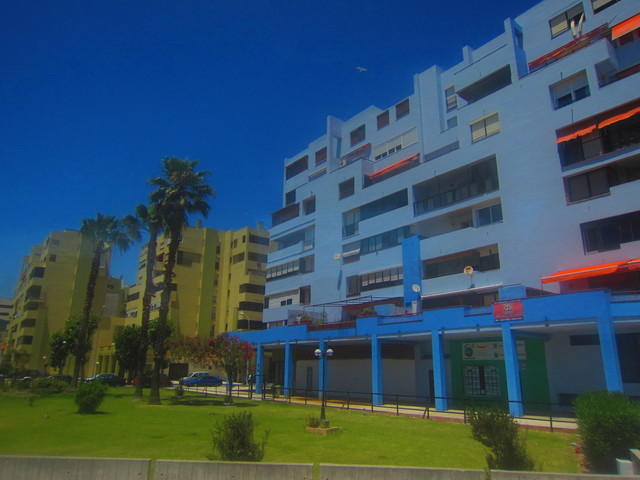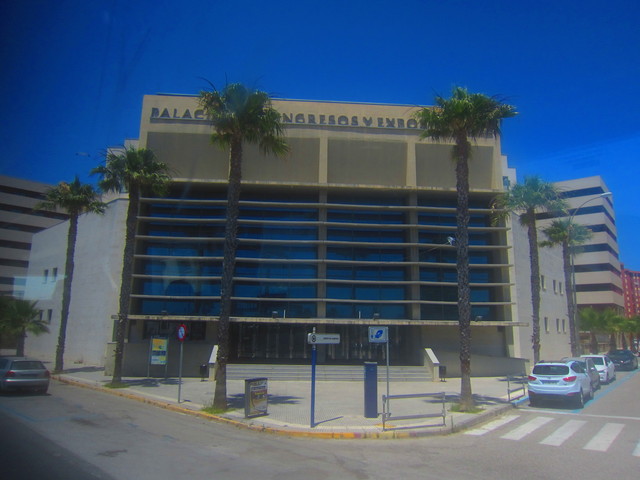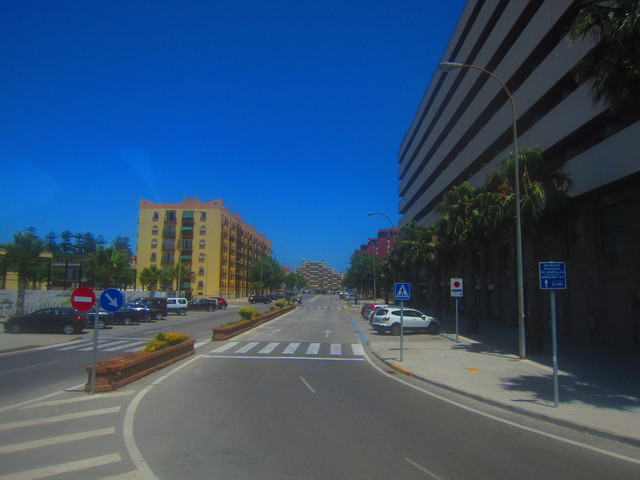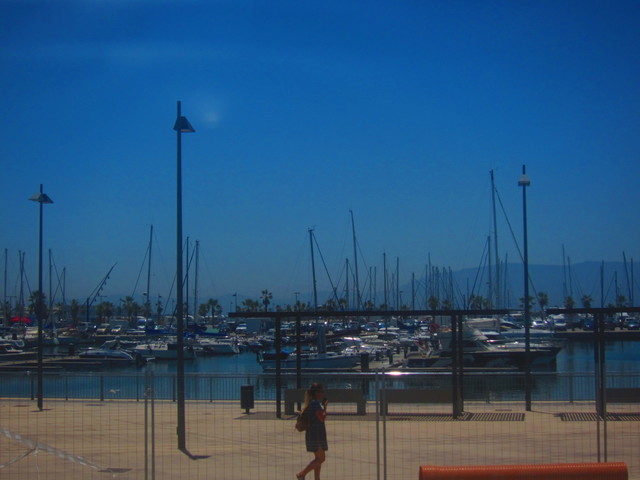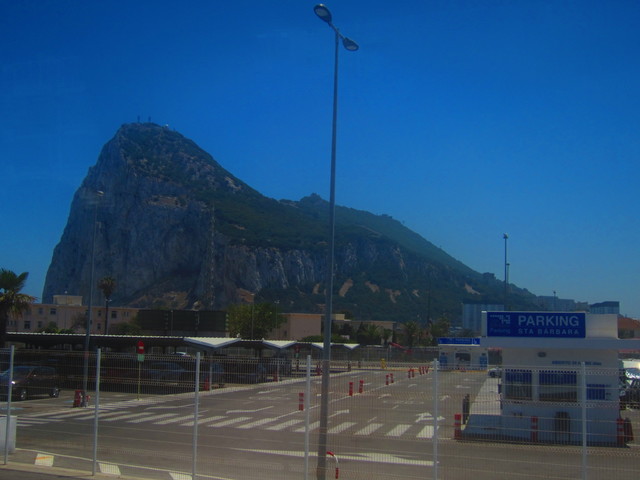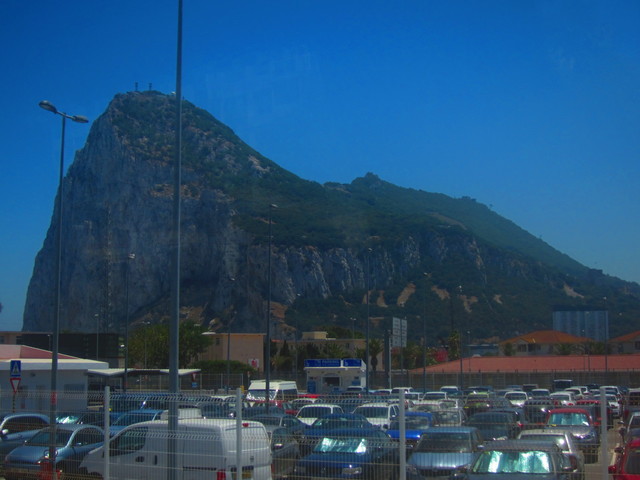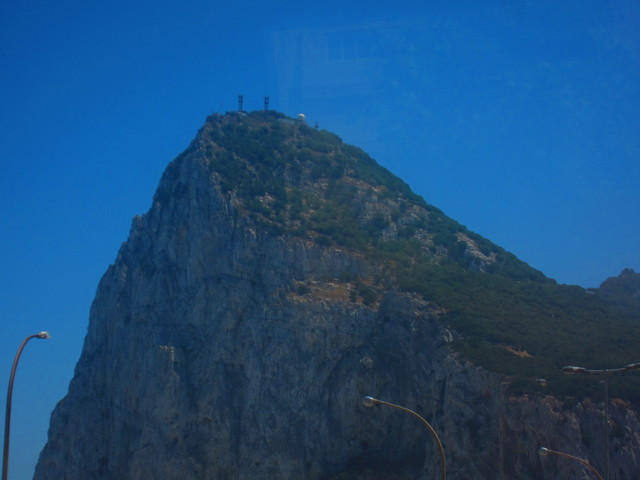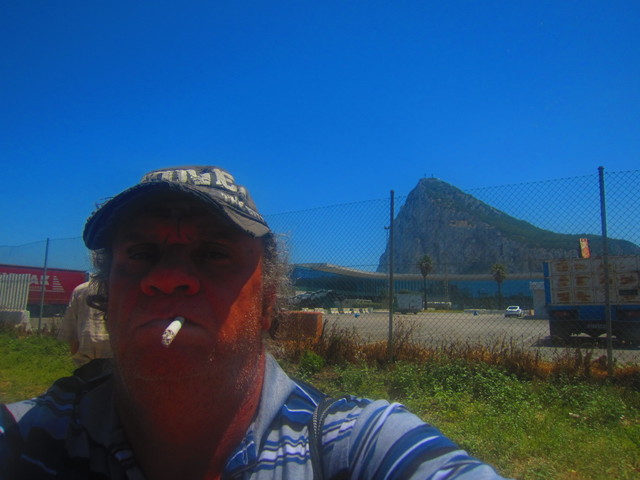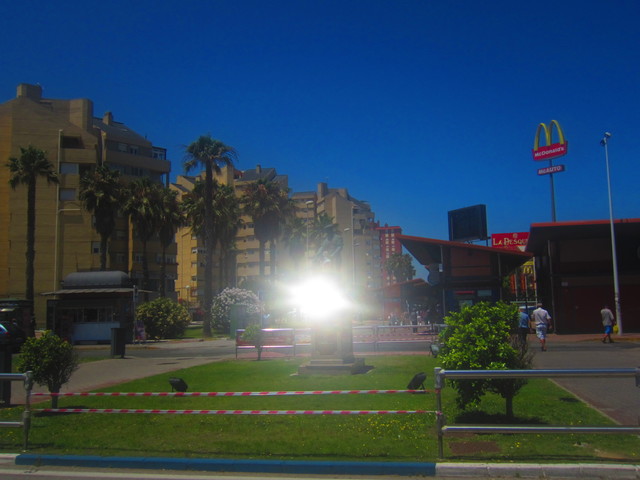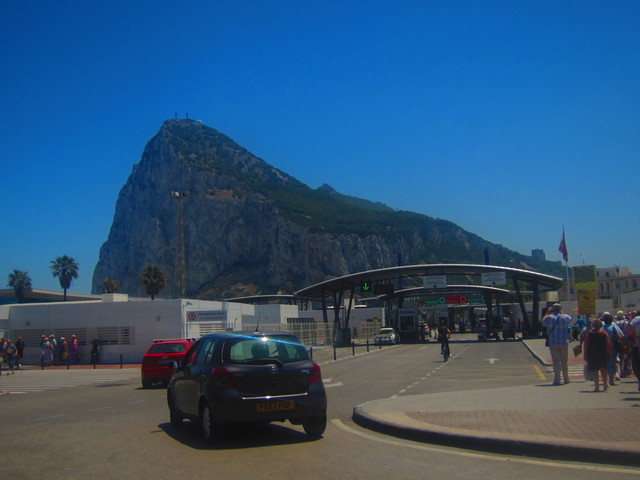 I passed the border to see the Sun shining over one of the smallest special zones
(with a strange status: not a microstate,
but an autonomous British overseas territory since 1713;
independent, however, as time as it has a Constitution
and national teams playing
in European championships of rugby, football and cricket).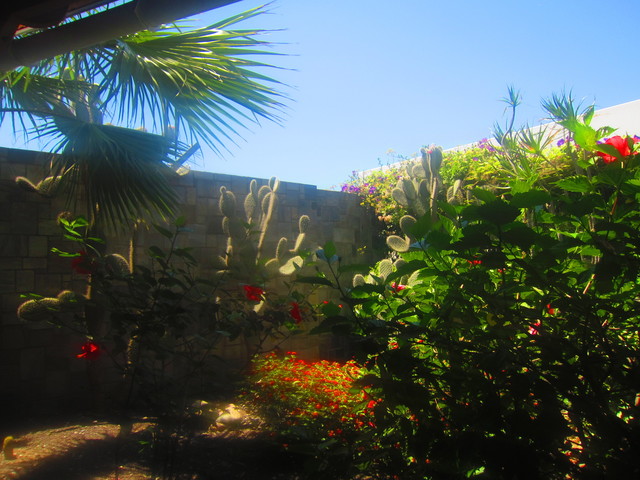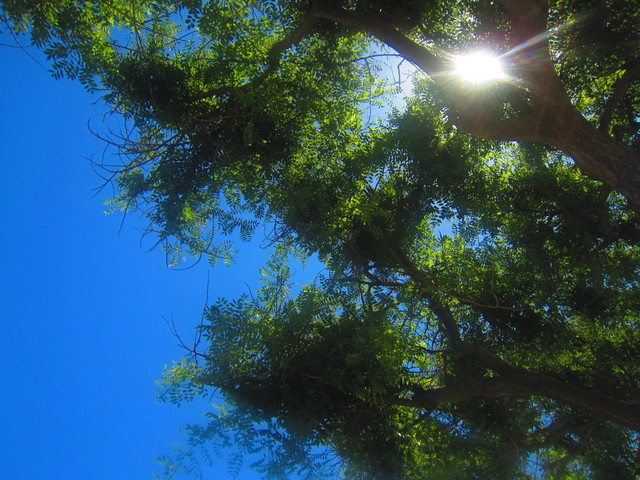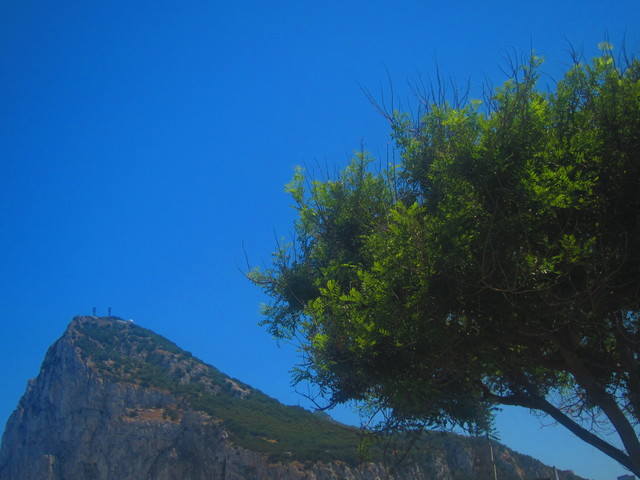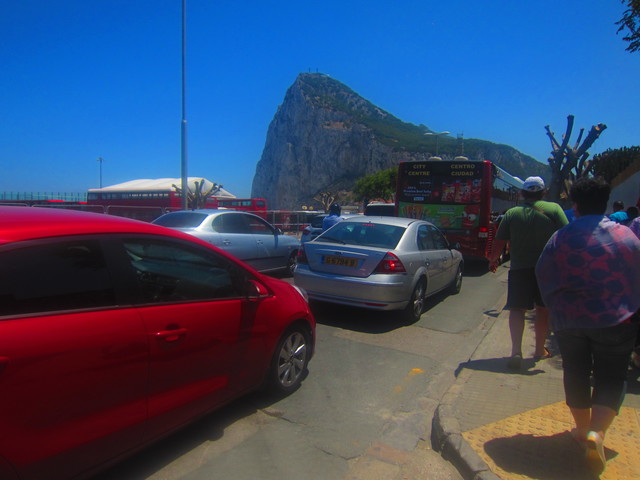 I made by microbus a tour of Gibraltar
with the first halt at the most southwestern point of Europe,
at the strait between the Mediterranean Sea and the Atlantic Ocean.
Here, the Spanish-Moorish past
is harmonized by the existence of
a new mosque and an old Catholic church.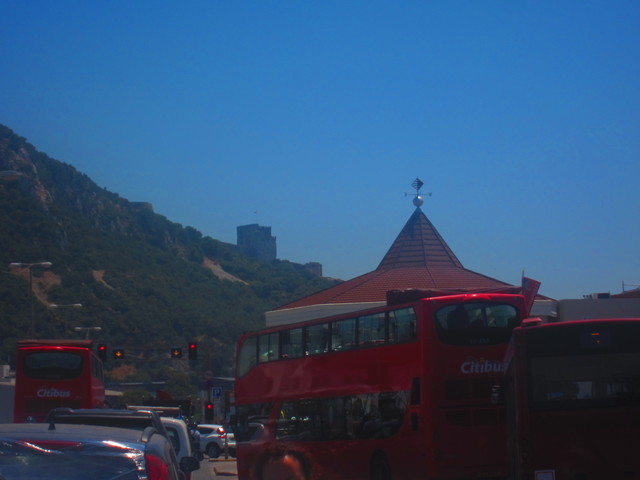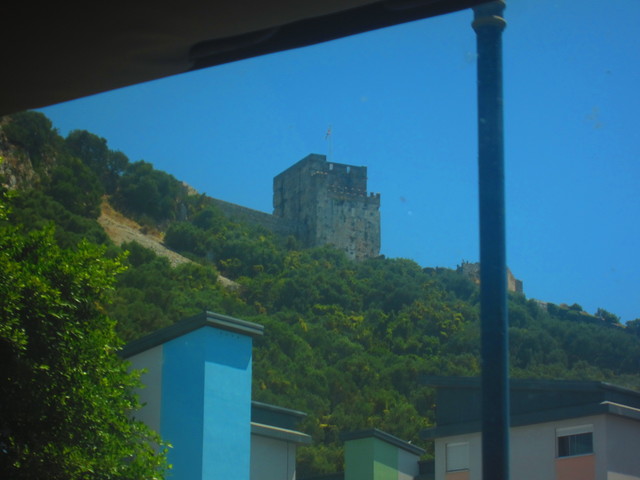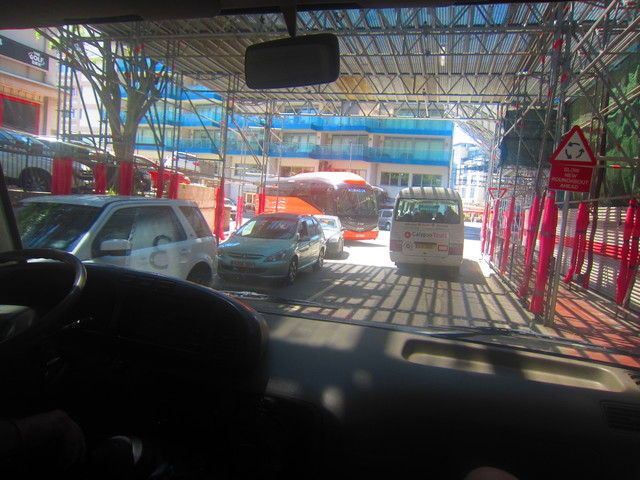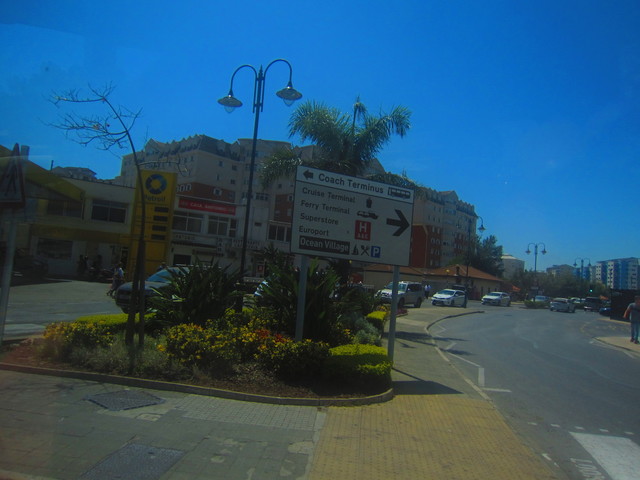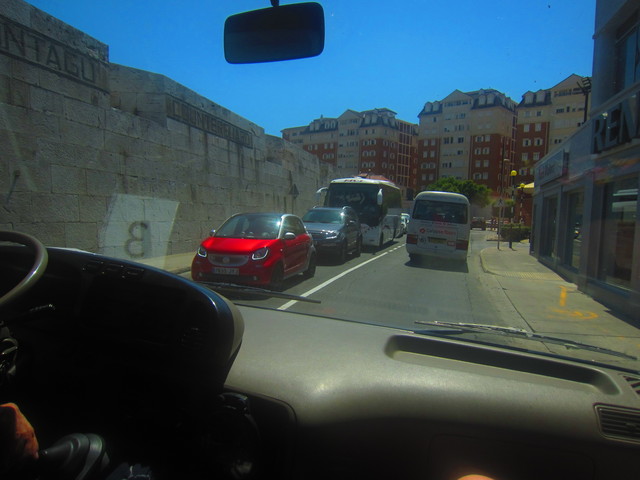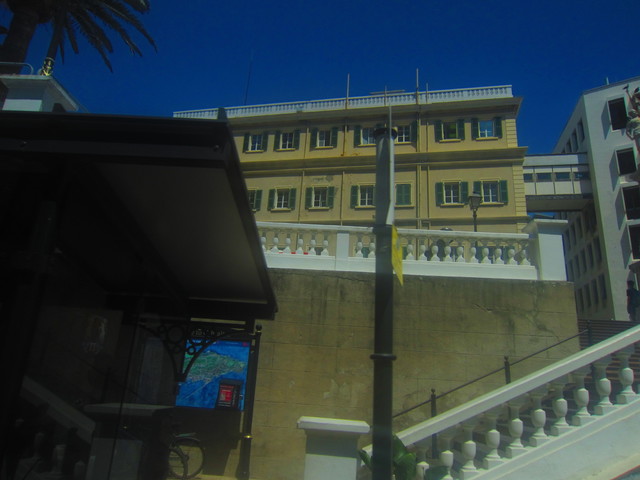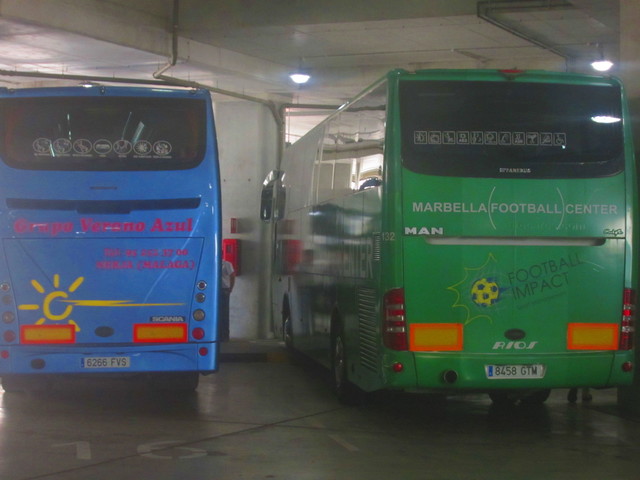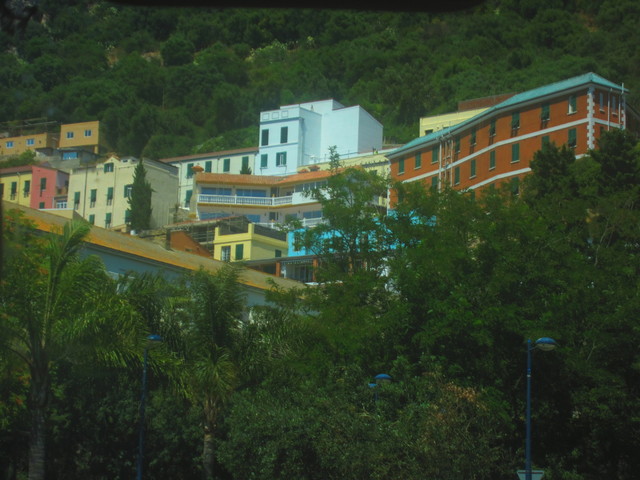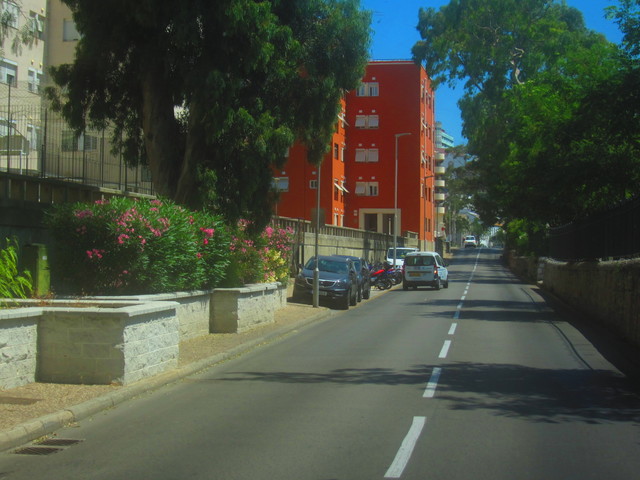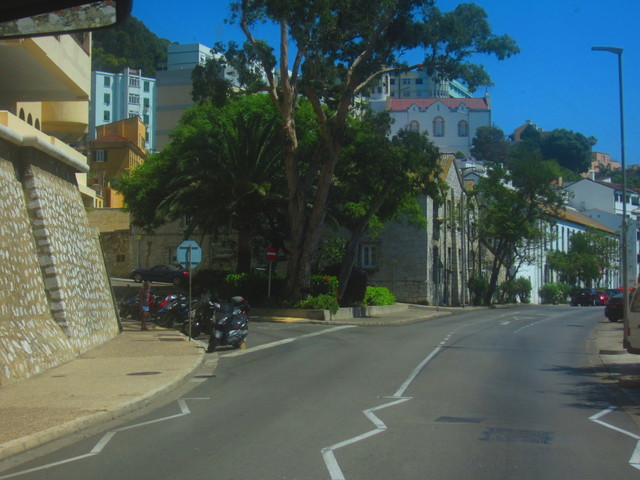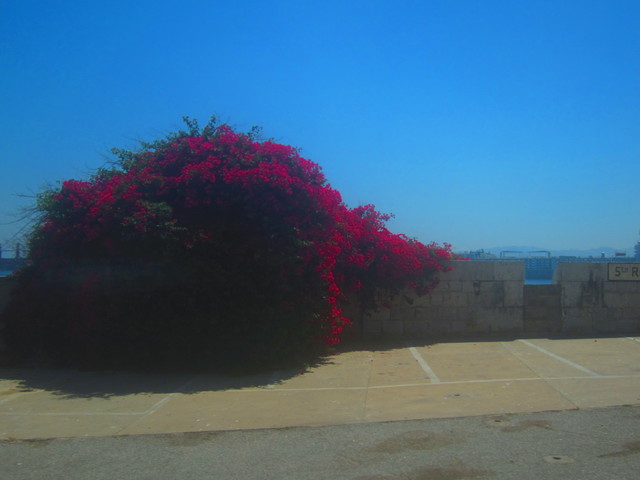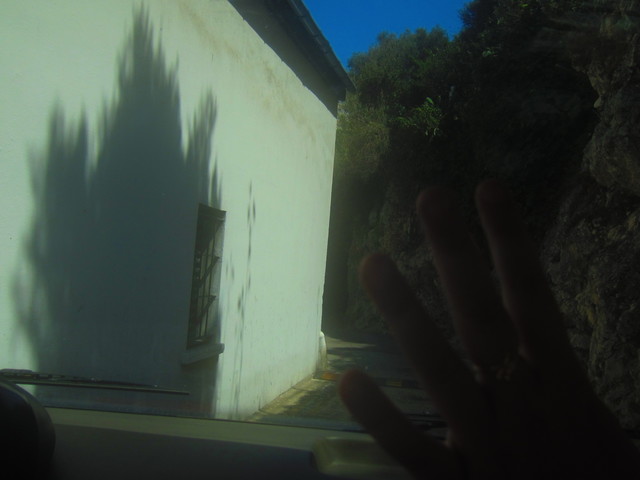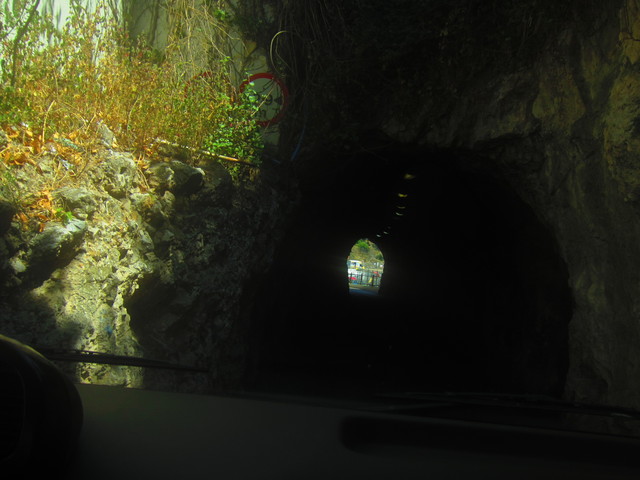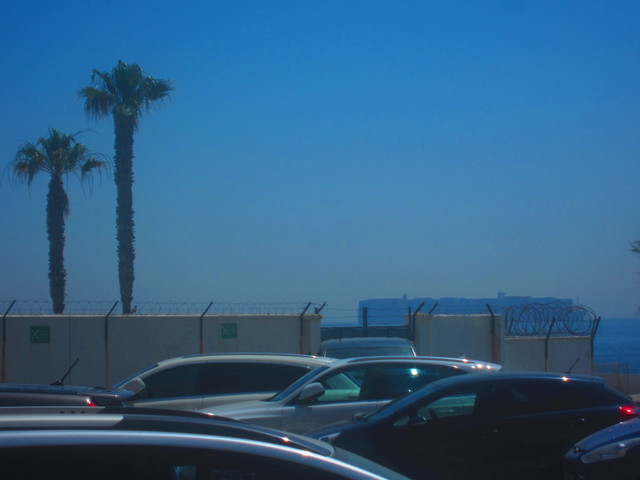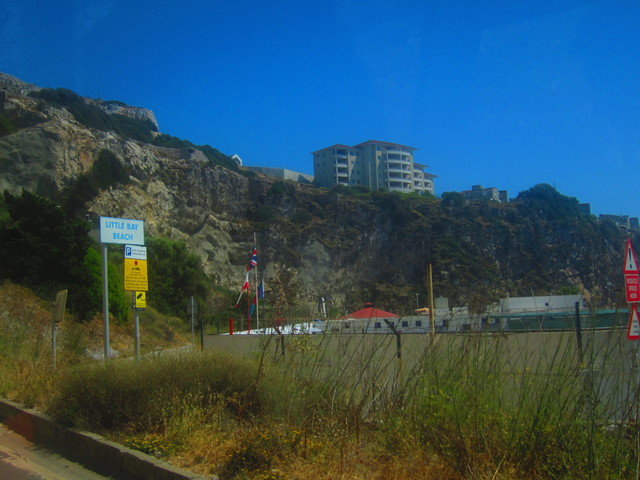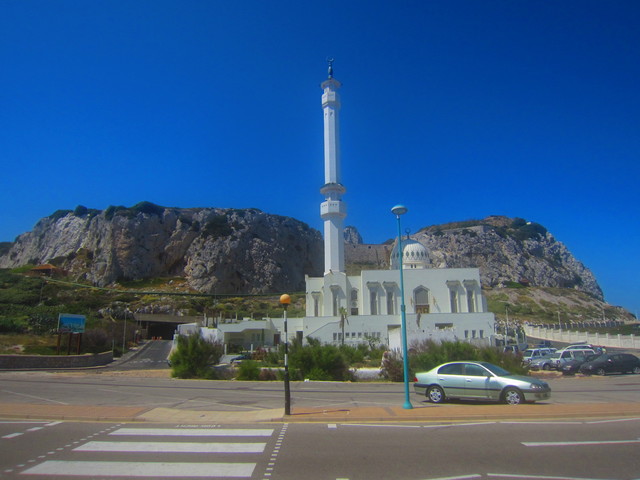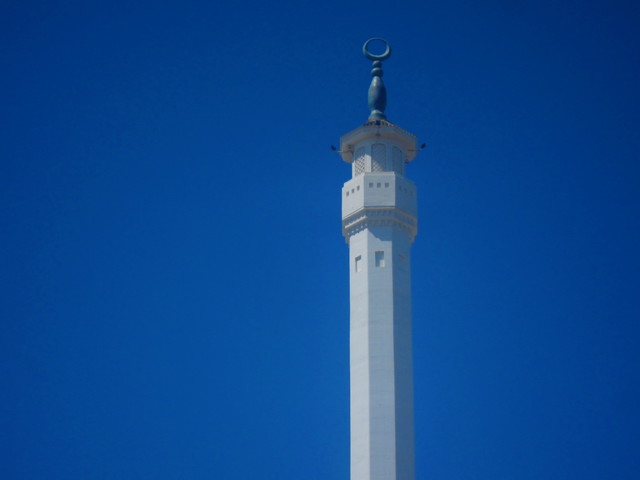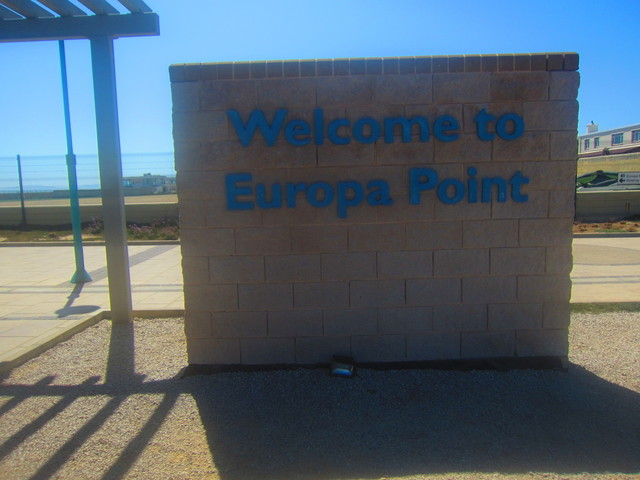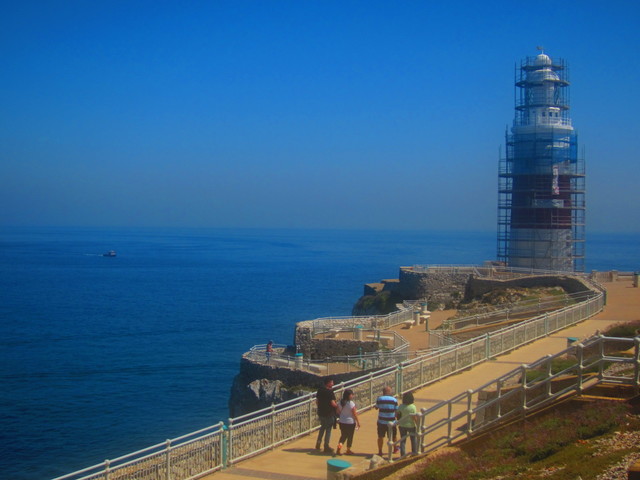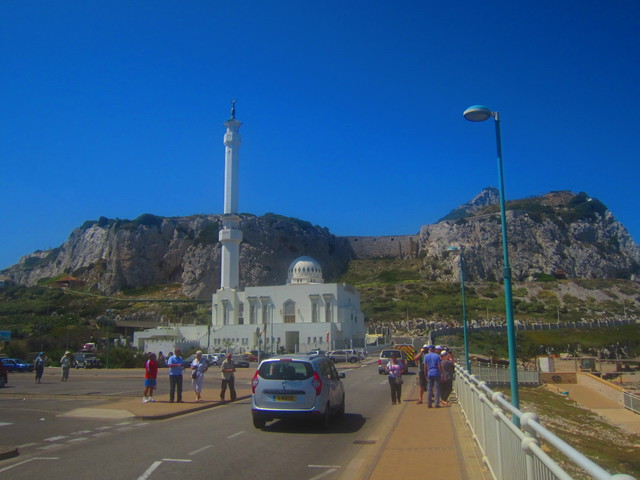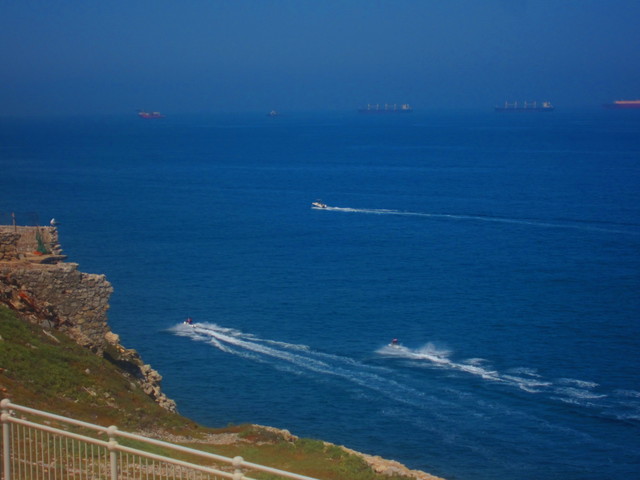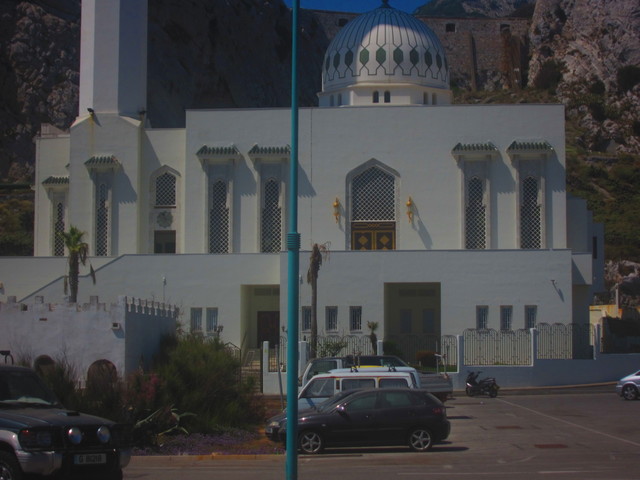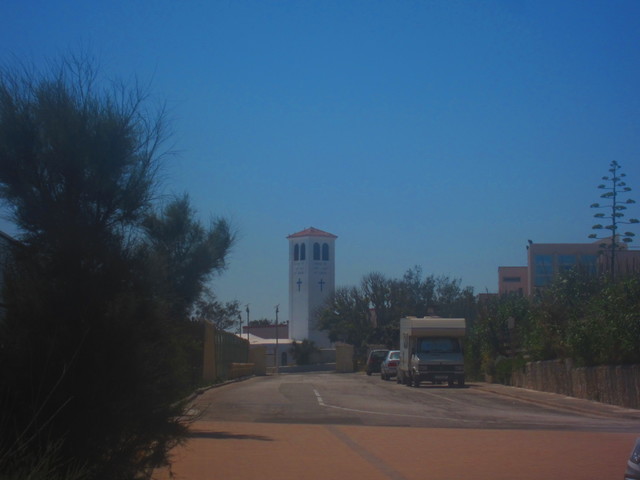 The most intense moment in this trip
was the second halt,
in a reservation of monkeys surrounding a cave
where Archangel Michael had lived for a while.
It is known that, usually,
such places are arranged more austere in Eastern Christianity
and more luxurious in Western Christianity.
In this case,
Saint Michael's cave is considered a cathedral-cave,
being permanently lit by alternative lights
and hosting cultural-artistic events.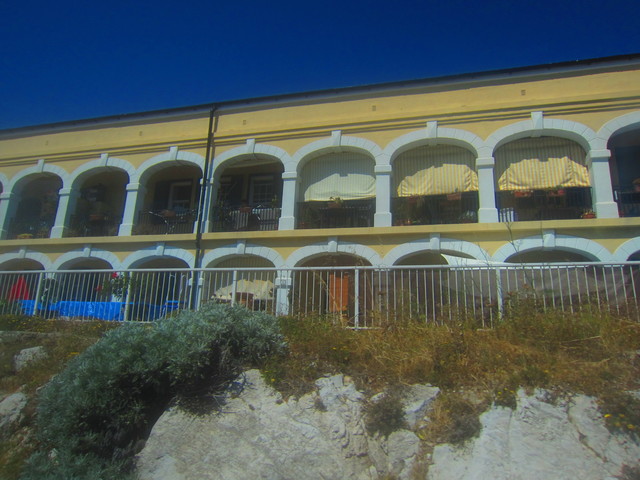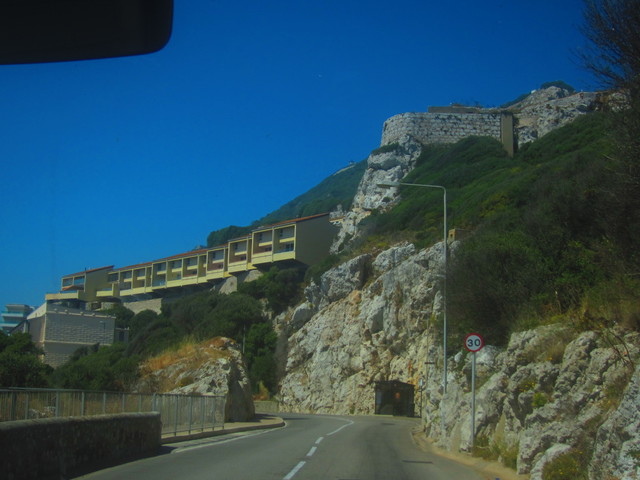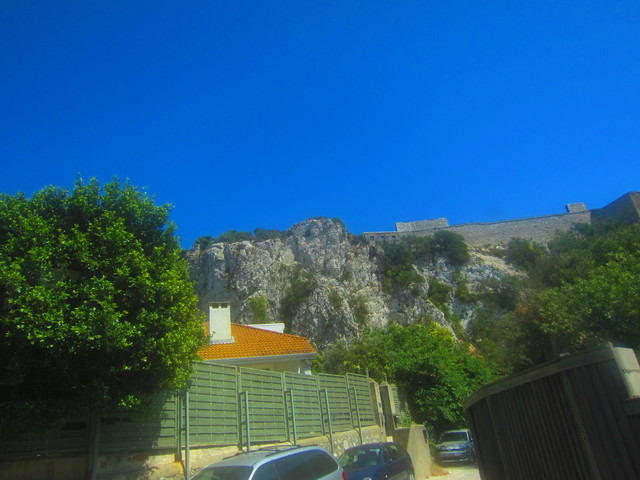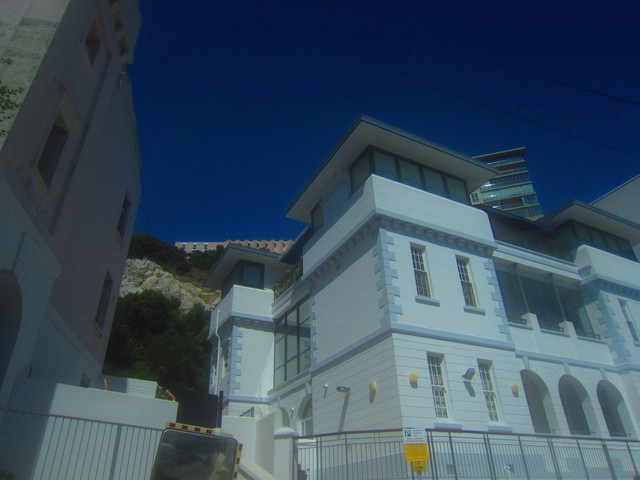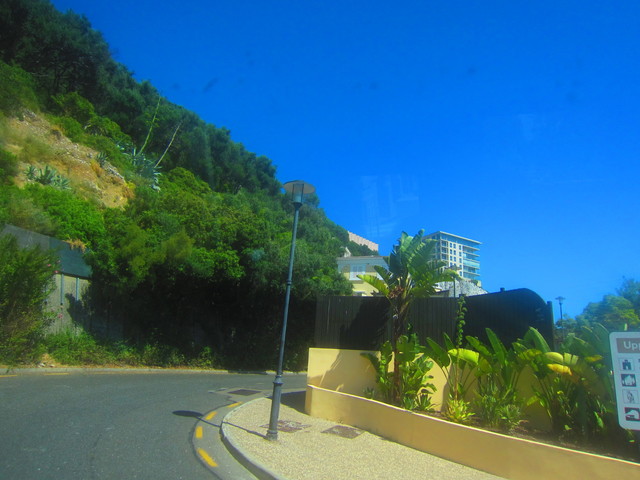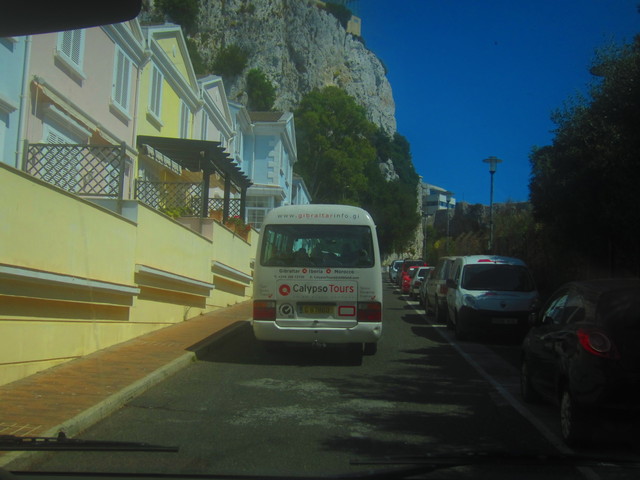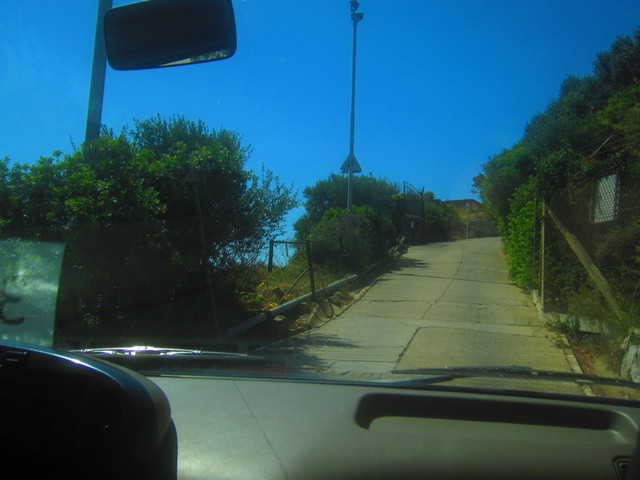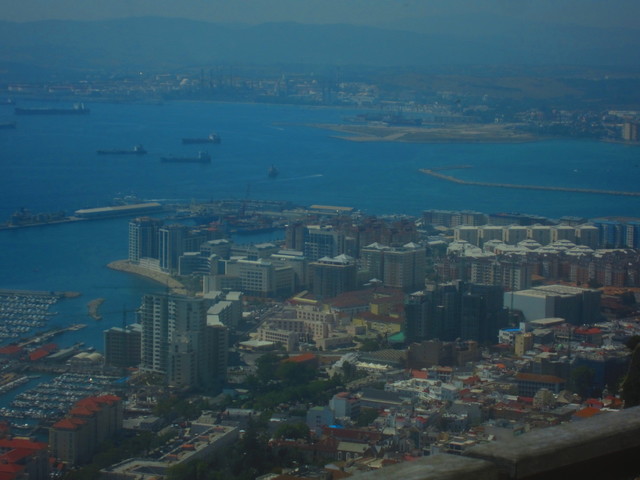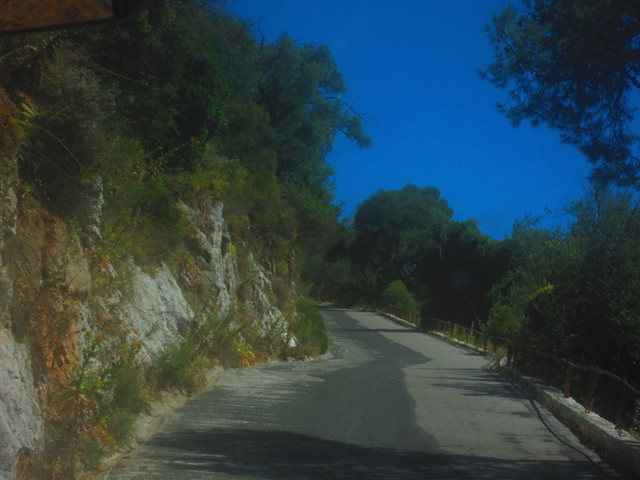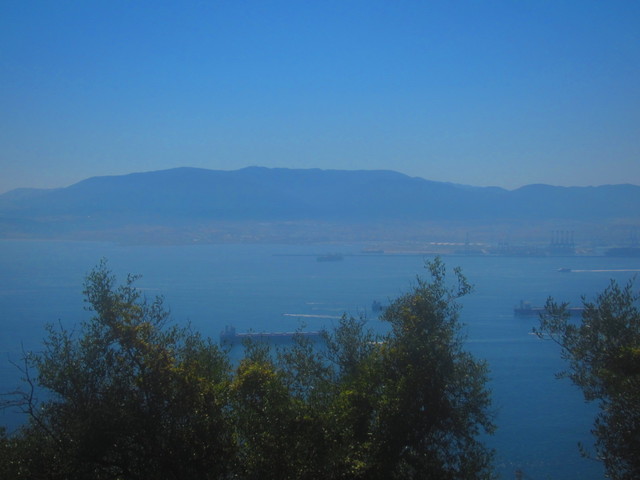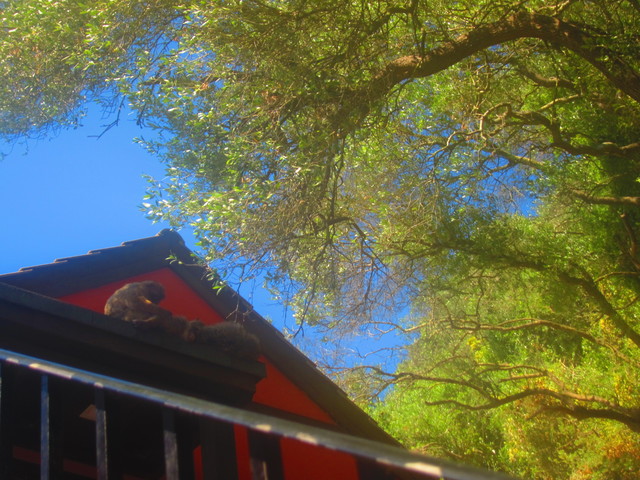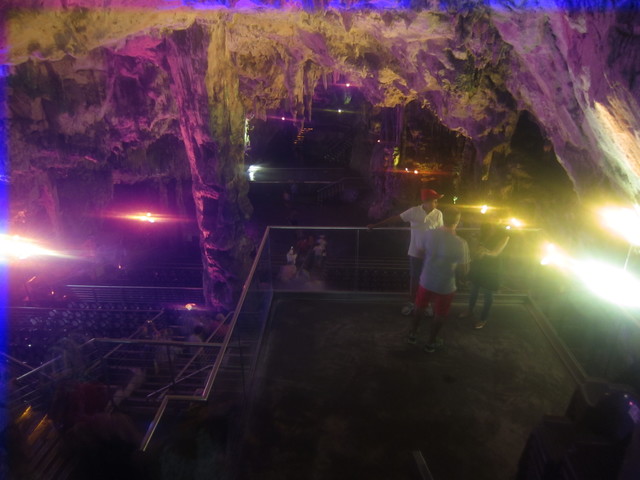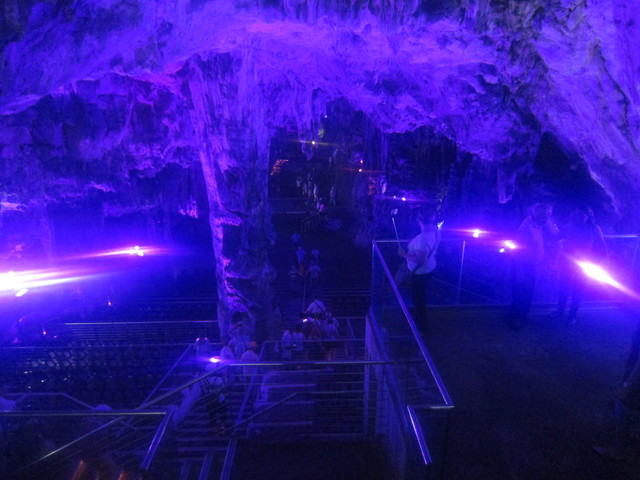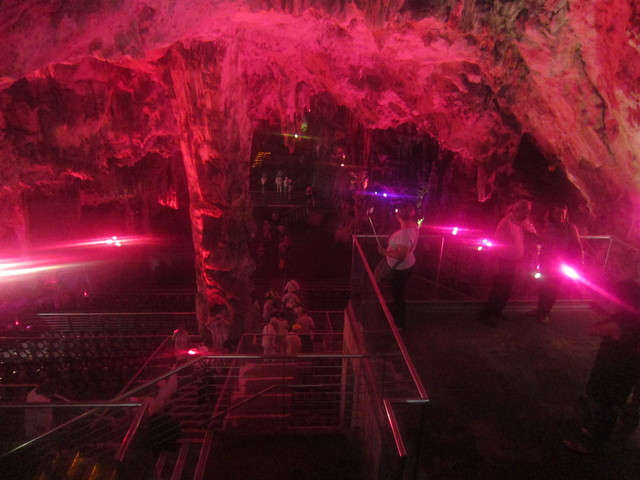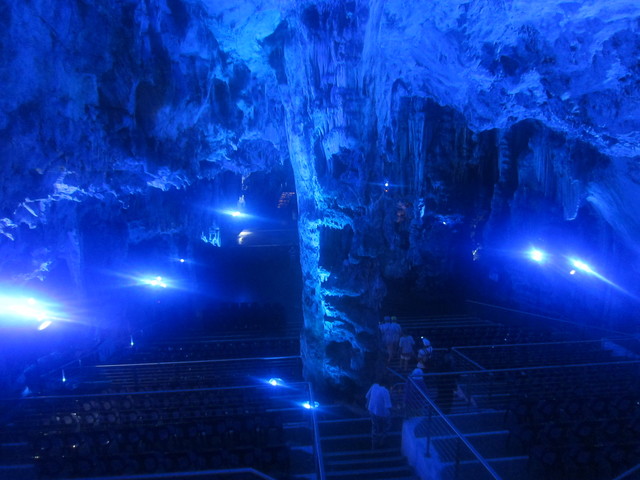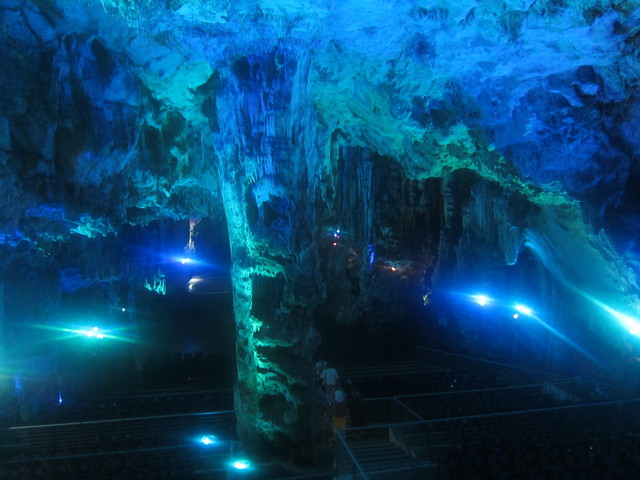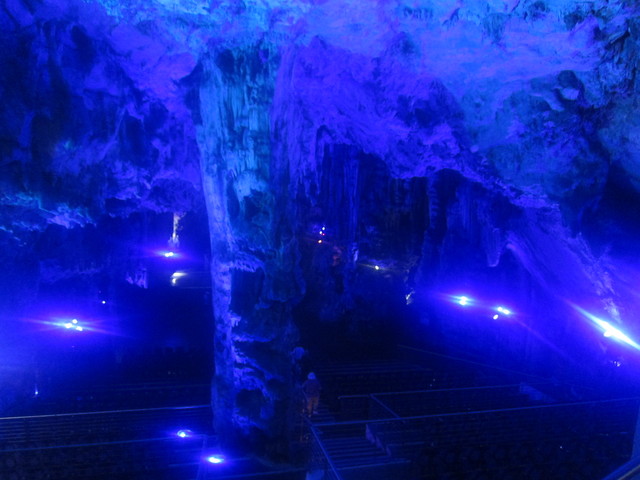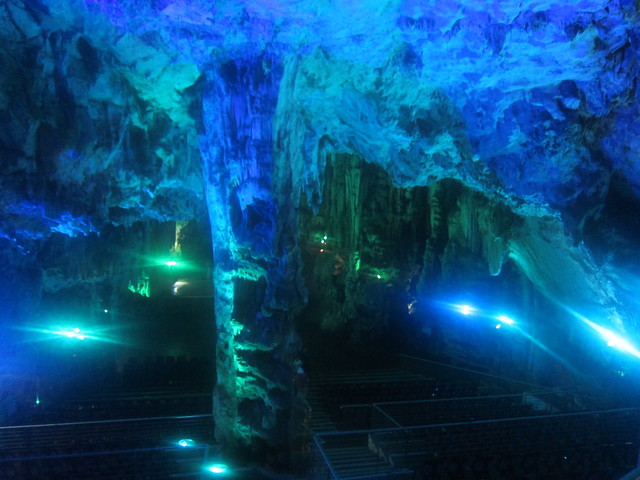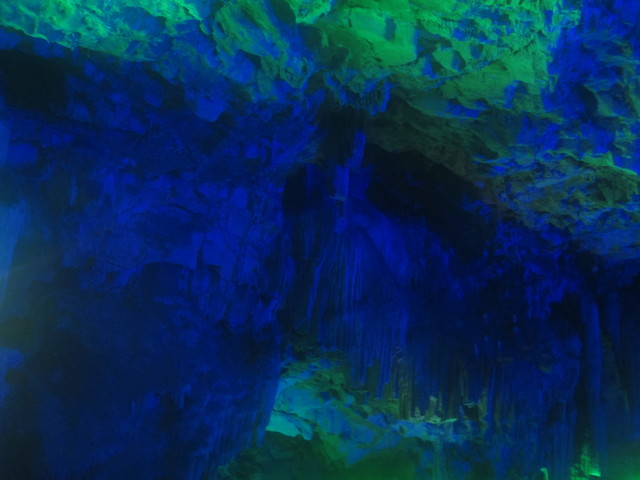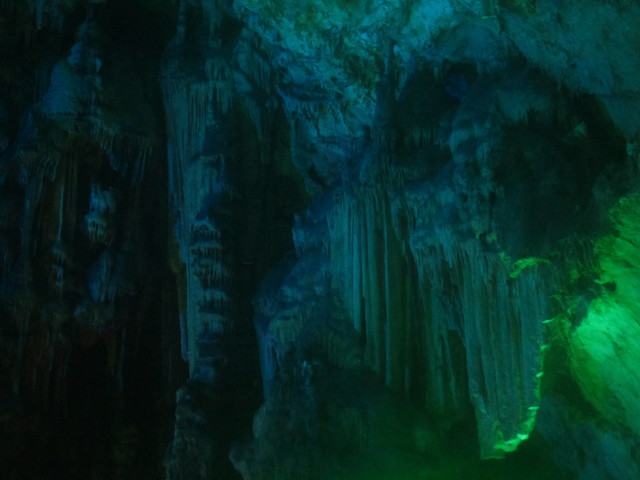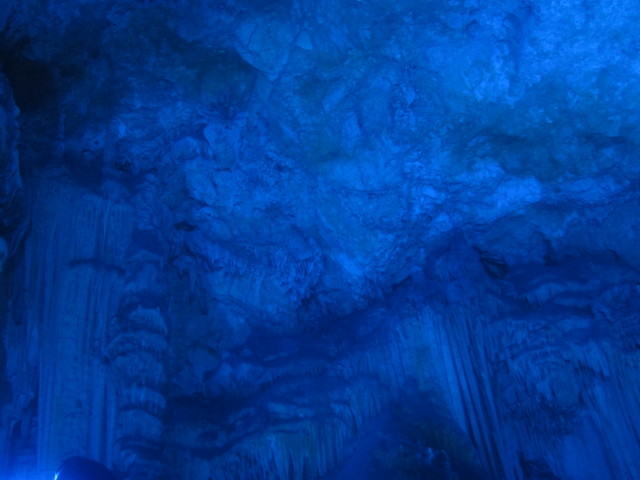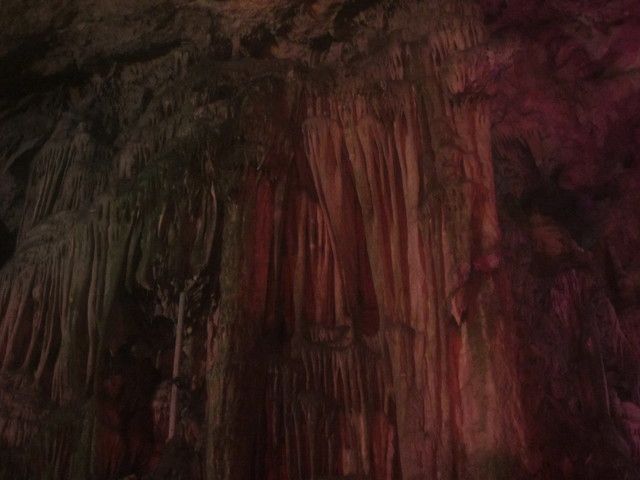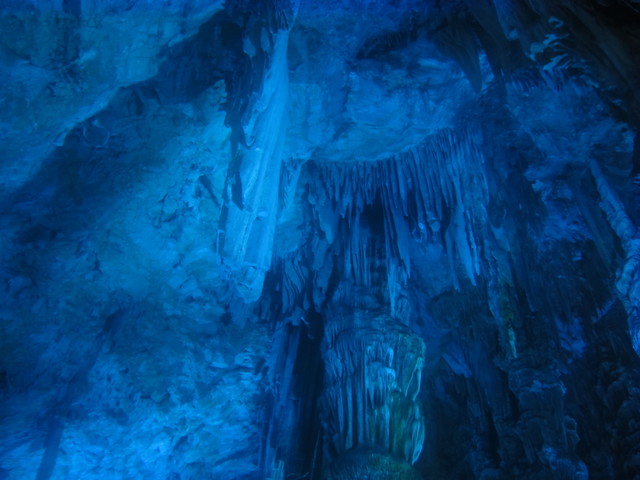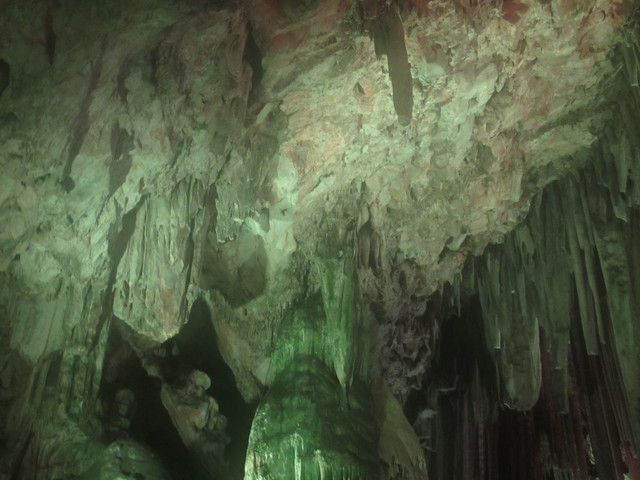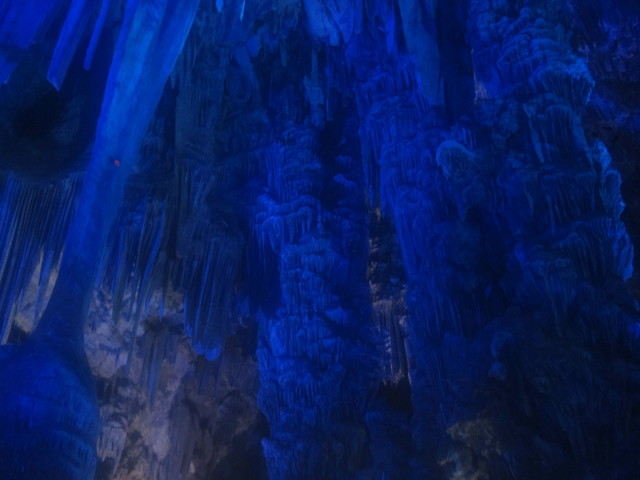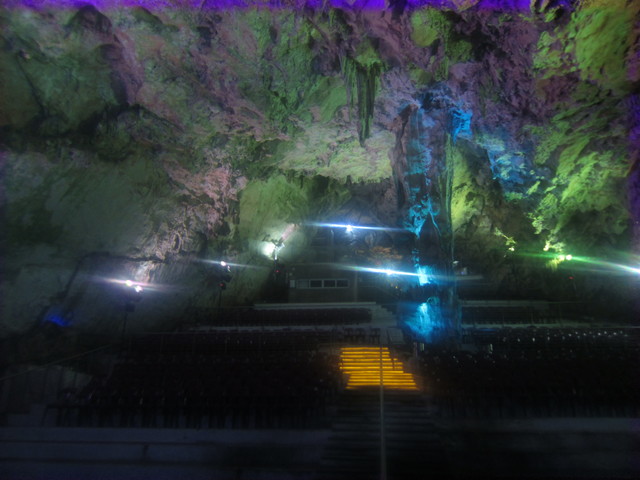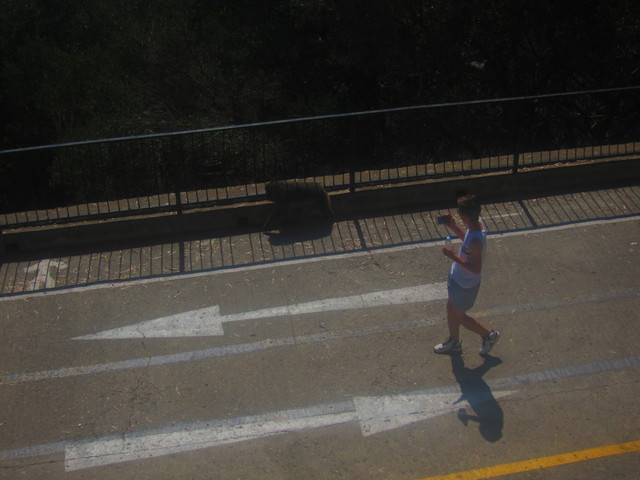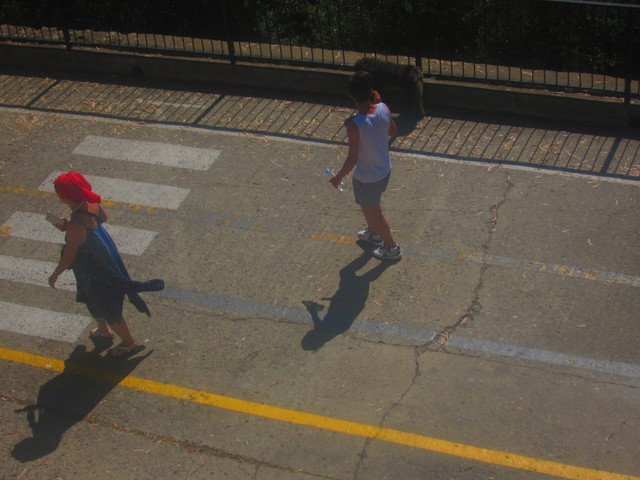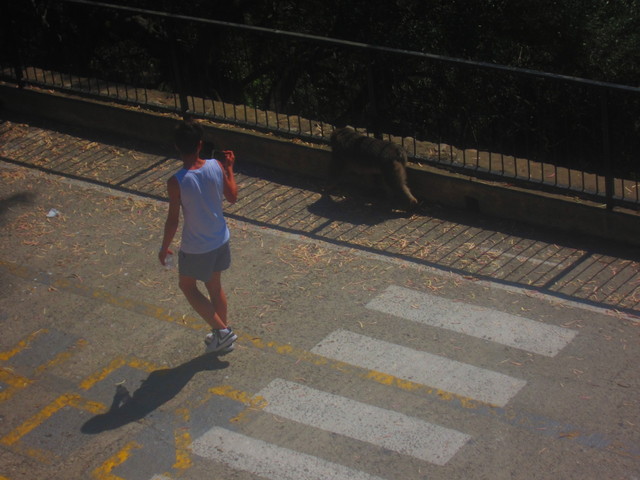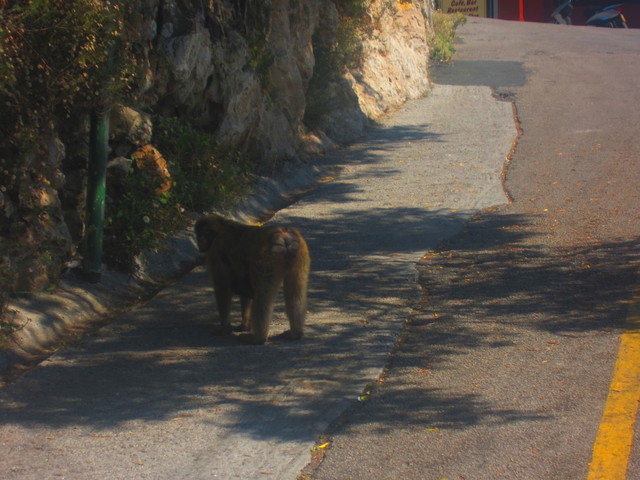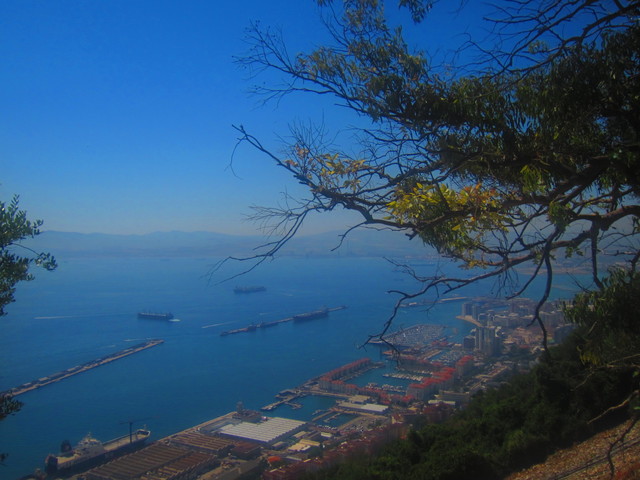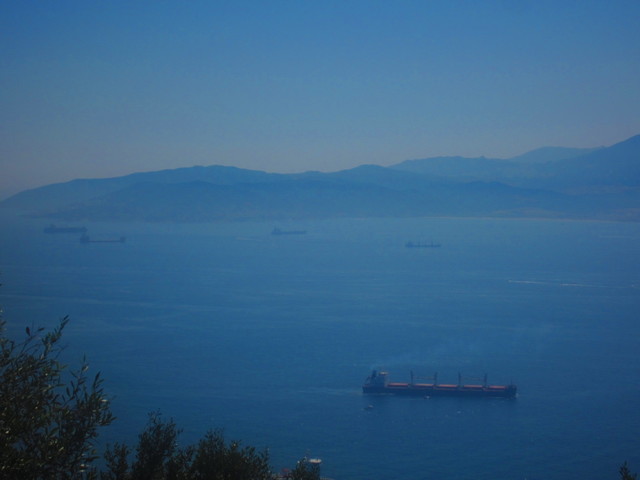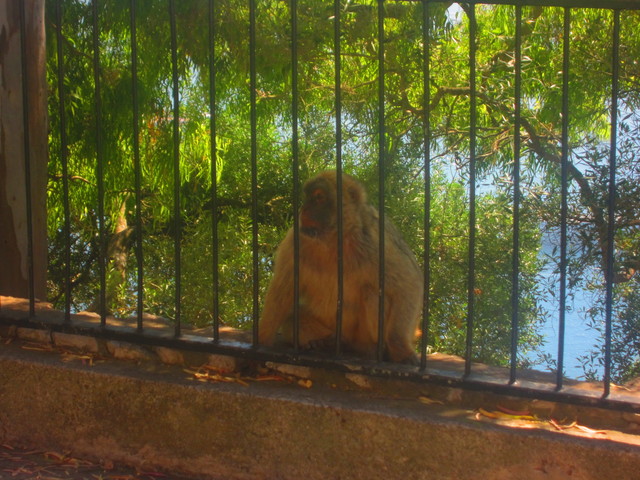 Maybe some ones would be surprised, but, although so small,
Gibraltar has an airport!
(Of course, the cars must stop
when an airplane starts or comes!)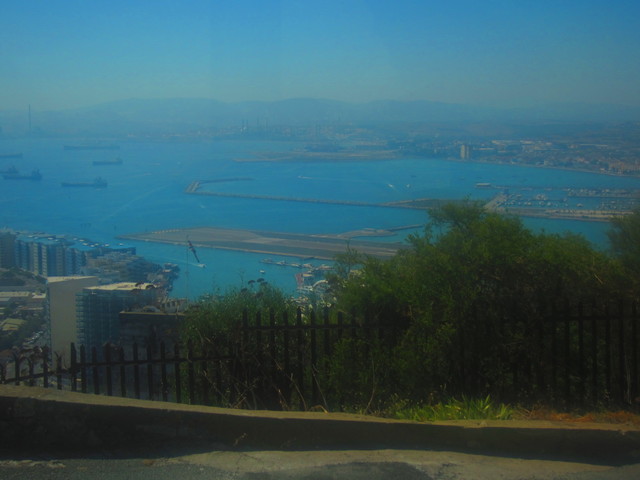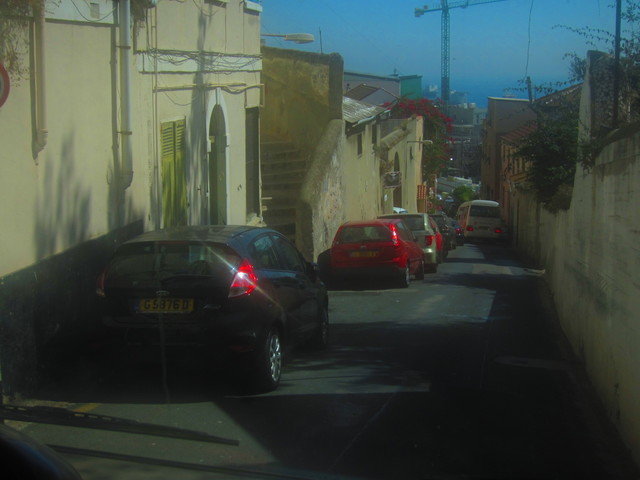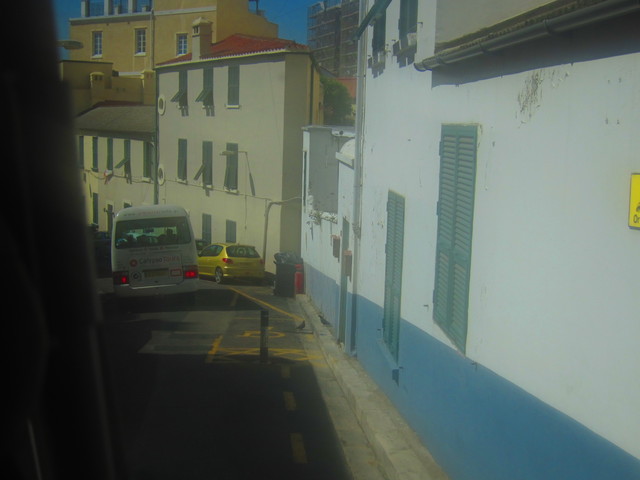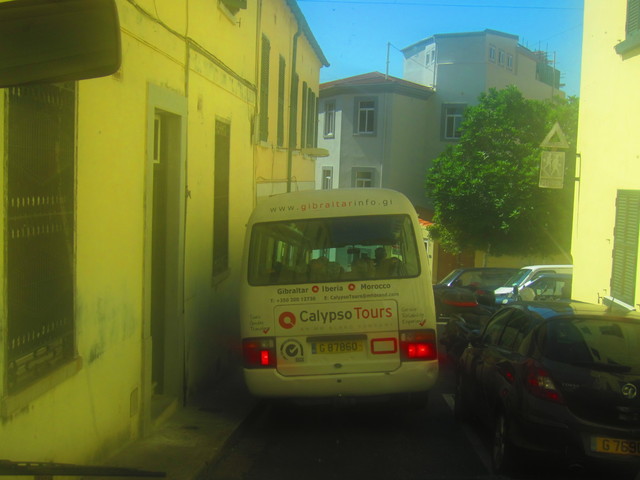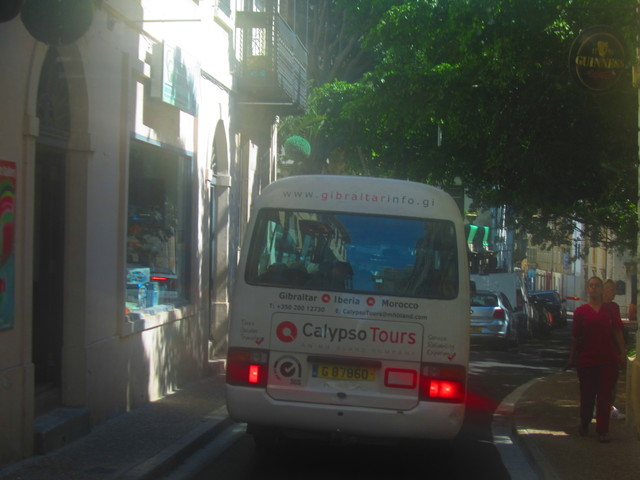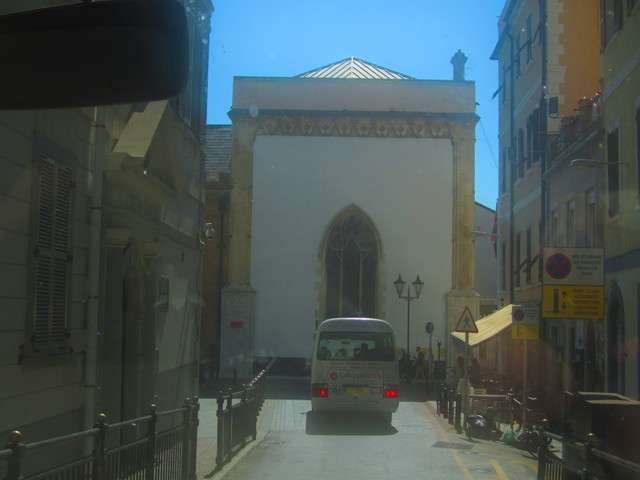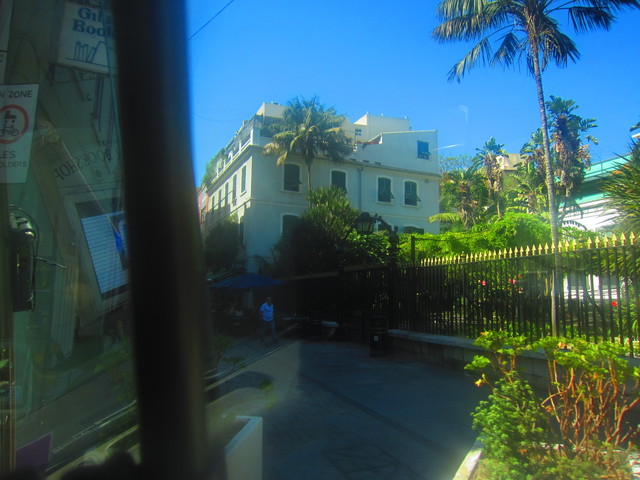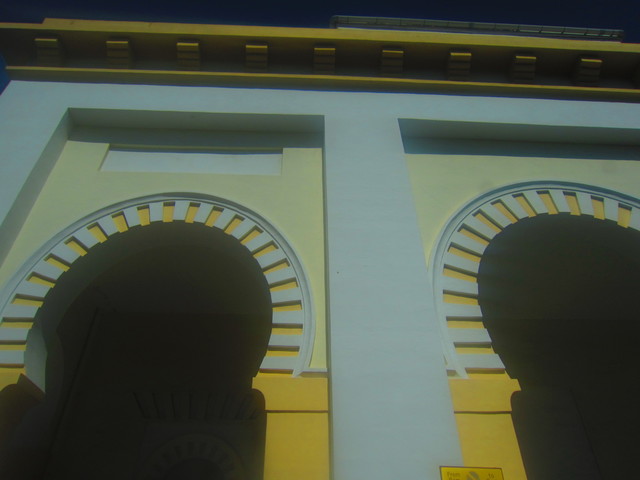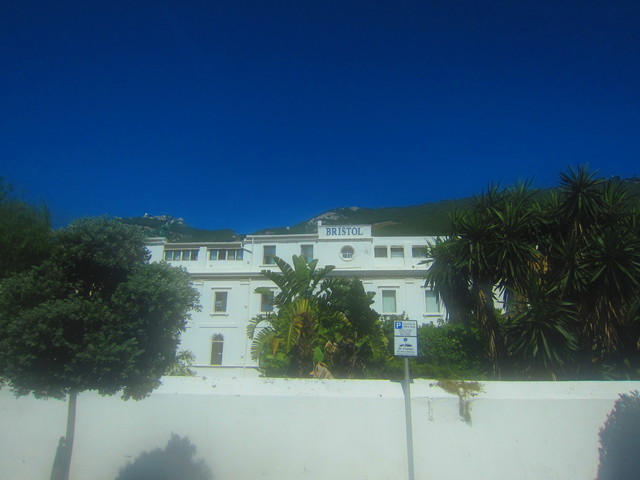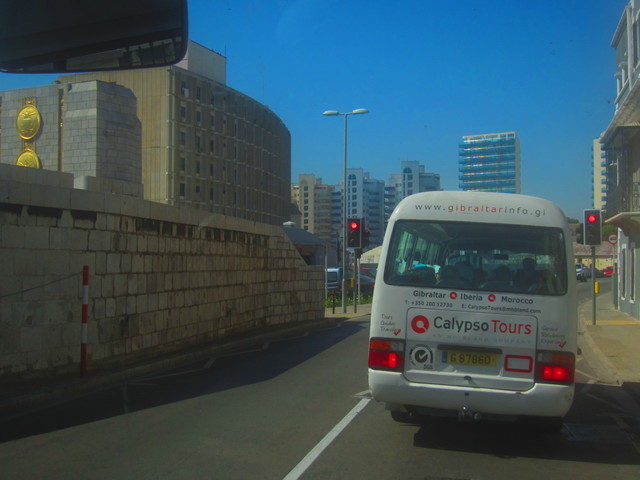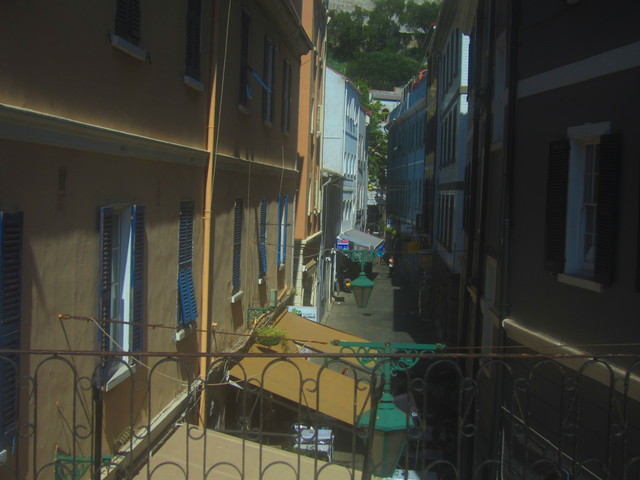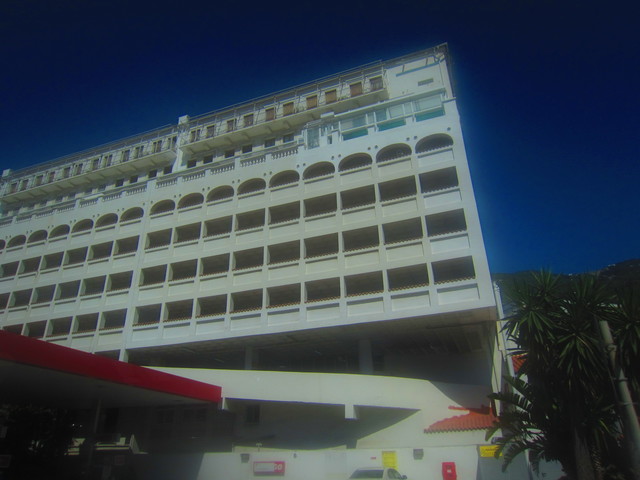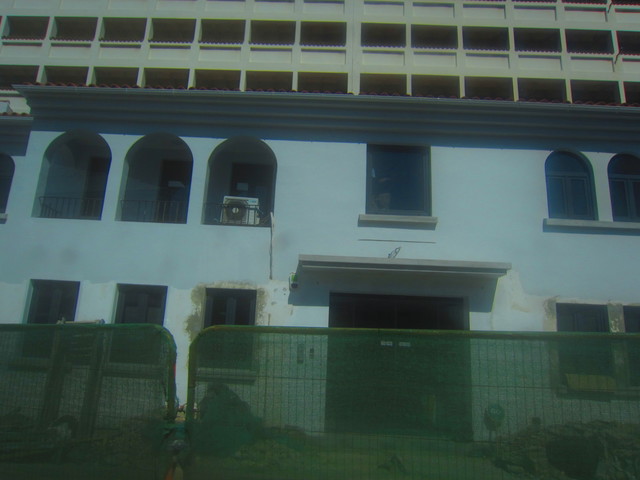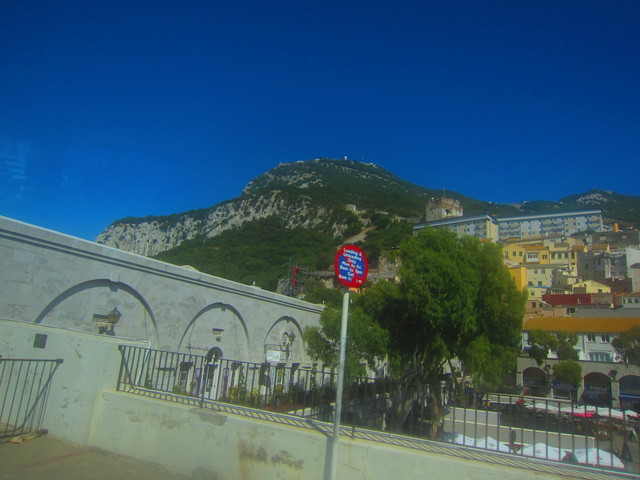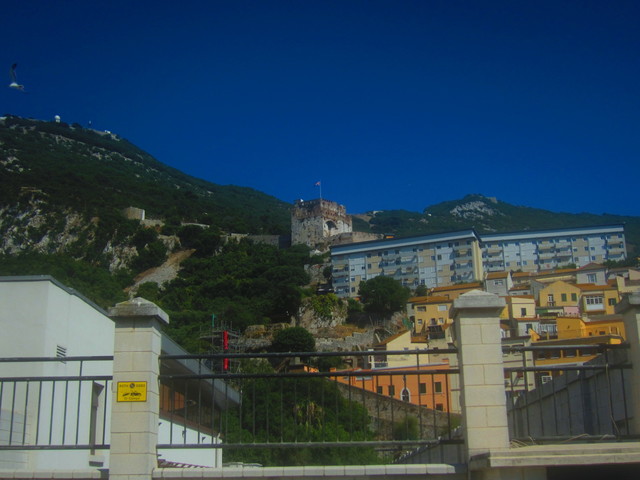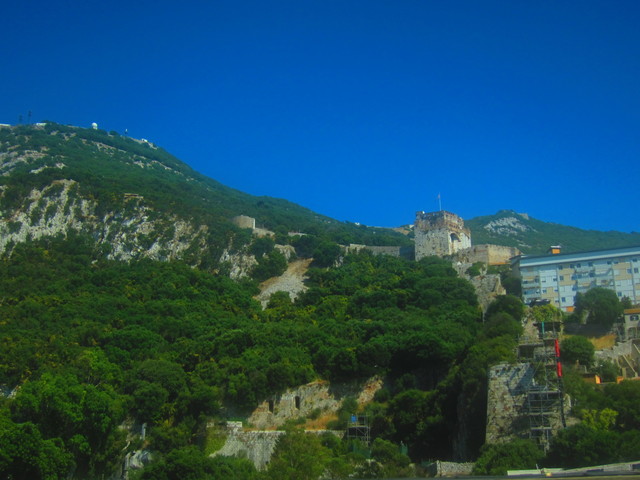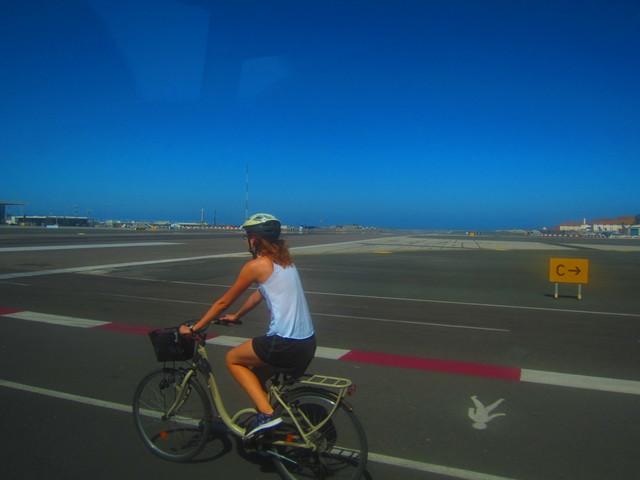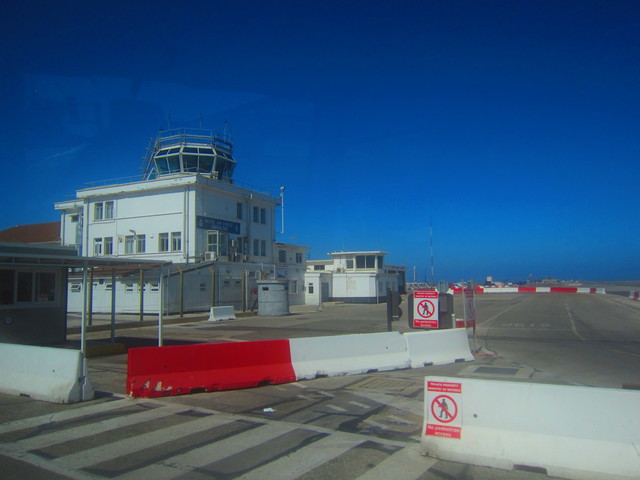 I left this delighting autonomous territory perceived rather as a microstate
(and certainly a relatively new created country)
remembering that Gibraltar gave to the world
the rugby tag game
(a mild variant of classic rugby).
And when I watched back,
the Rock of Gibraltar and the Sun appeared
as two halves of a rugby ball.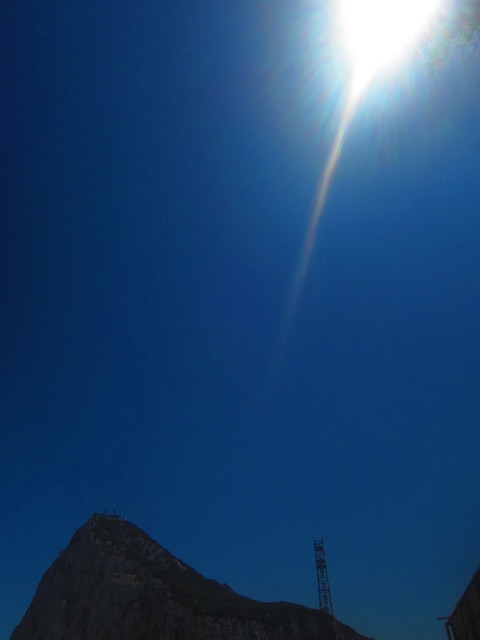 *
© 2017 SARM
(Romanian Society for Meteors and Astronomy)