IN THE FREE, HANSEATIC AND ASTRAL CITY
OF HAMBURG
-text and photos Andrei Dorian Gheorghe
design Florin Alexandru Stancu
special guest astrophotographer Valentin Grigore-
In the first part of 2015
a picture (selfie!) by Valentin Grigore, president of SARM,
with Venus and Jupiter over Targoviste (Romania),
made me think of Hamburg (Germany), the largest city in North Europe,
which has on its coat of arms two stars over a castle
(probably that castle built over there by Charlemagne around 800).
Because at the same time
Hamburg was the city from where
the "Apostle of the North", Bishop Ansgar (801-865),
started to Christianize not only Northern Germany,
but also the Scandinavian countries,
and later a crater on the Moon was named after him for these merits,
I tried a photo-metaphor in the distance (2015-04-23)
with the Moon, Jupiter and Venus over a castle for children games
in Bucharest's Youth Park.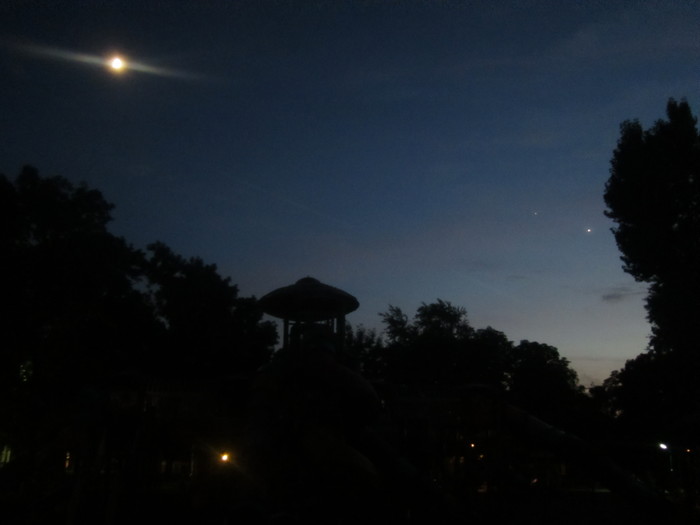 And in 10 July 2015
I caught the increasing Moon for the last time in my country
before starting to the northern countries
and particularly to… Hamburg!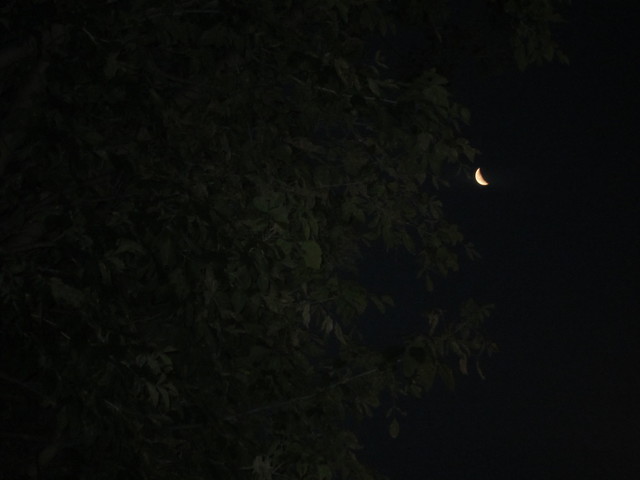 After a long European tour,
in 22 July 2015
I arrived in the Free and Hanseatic City of Hamburg.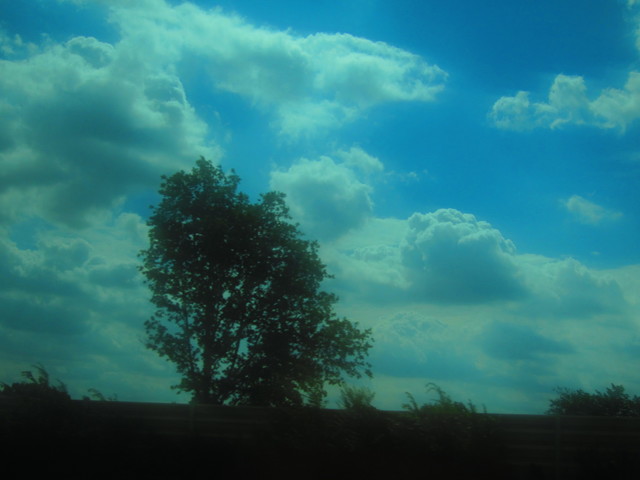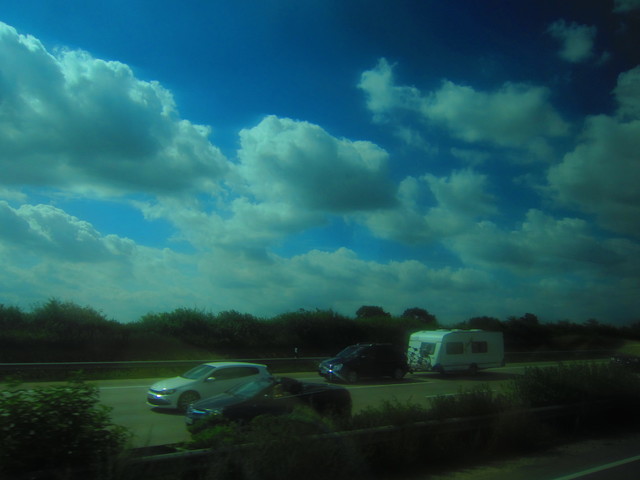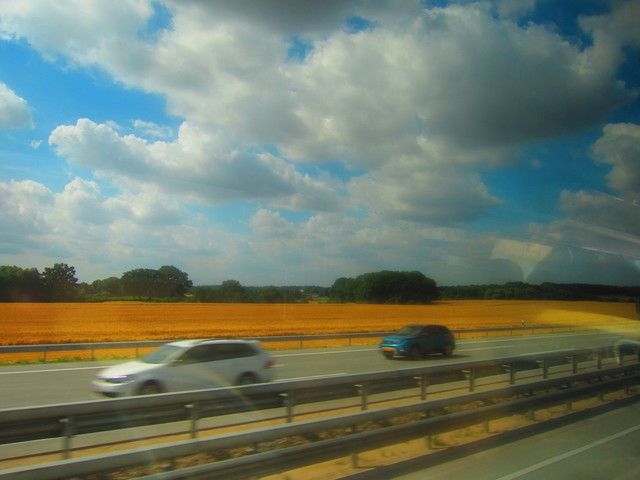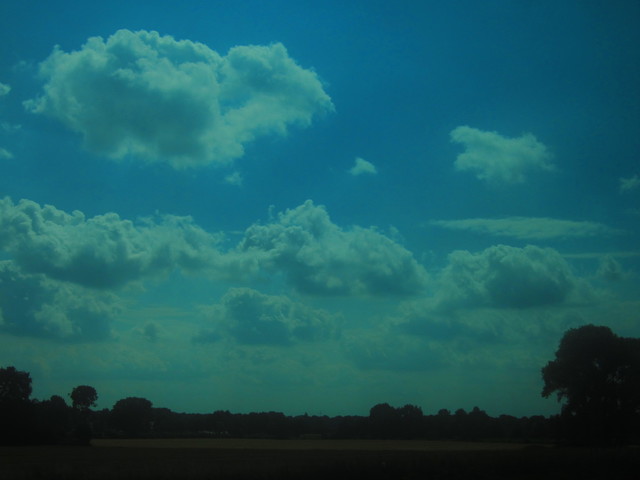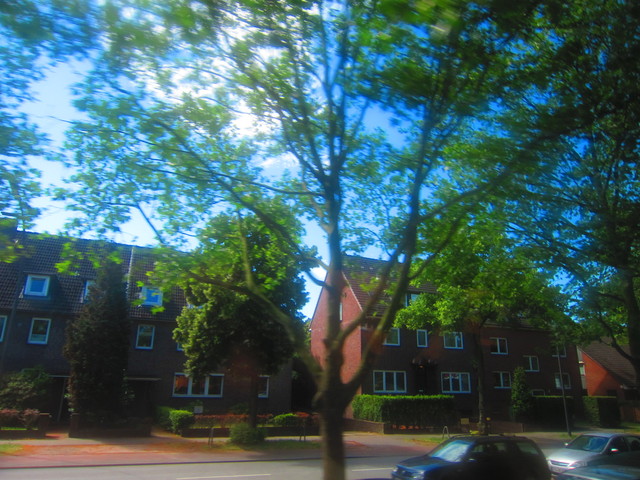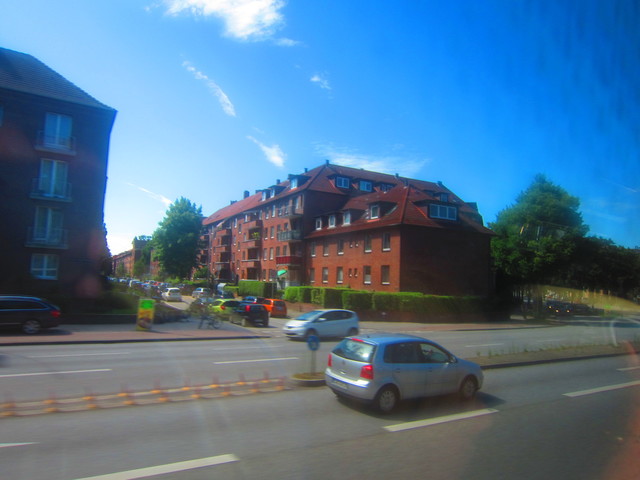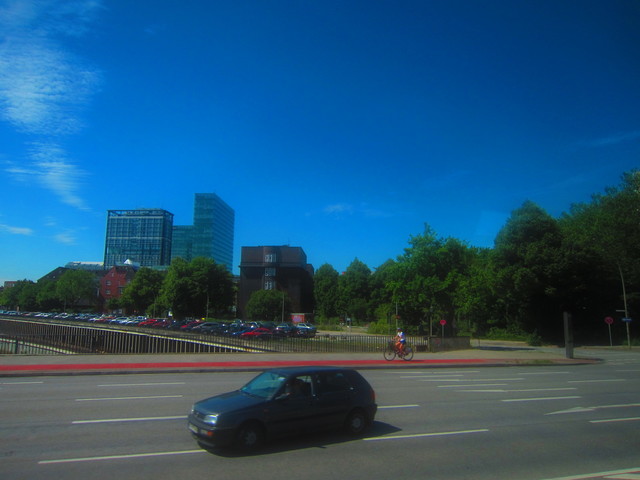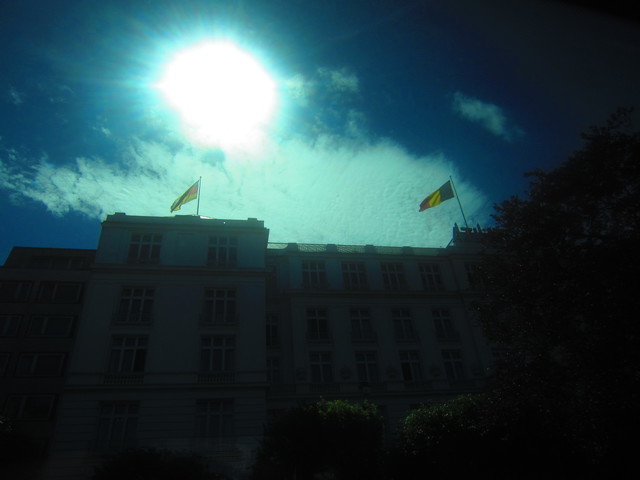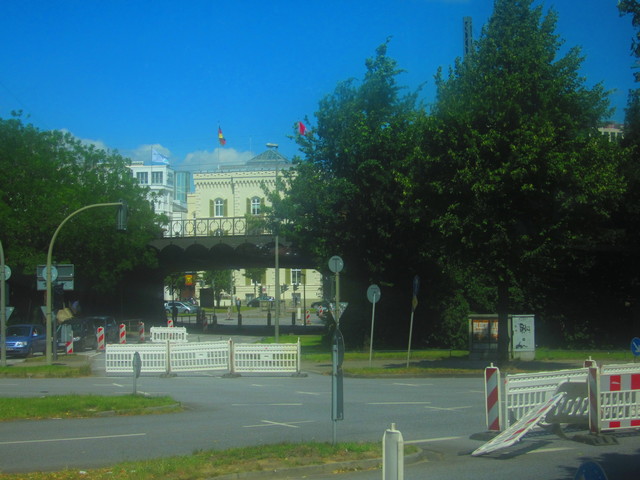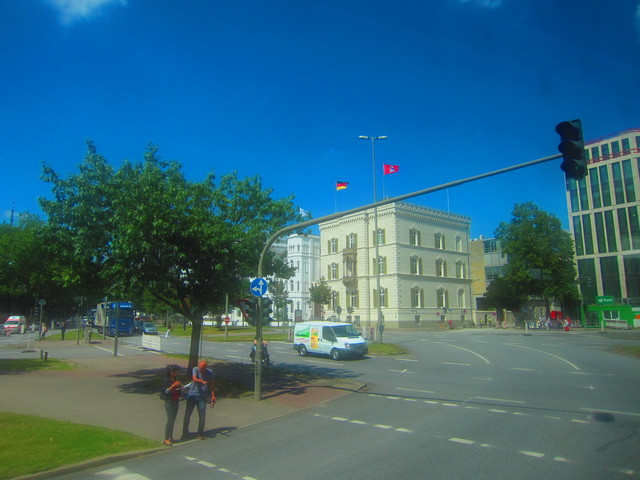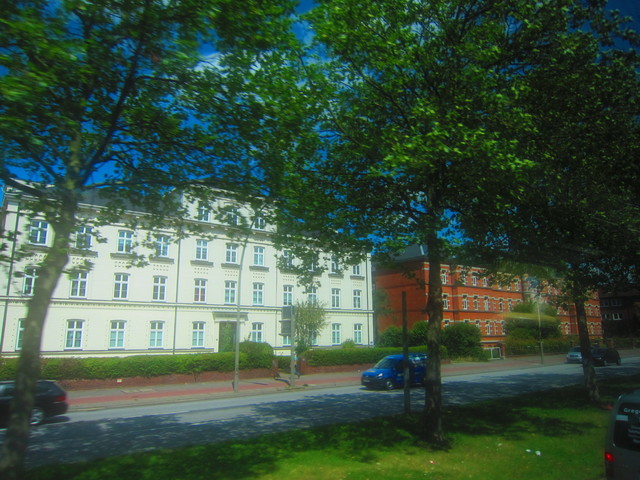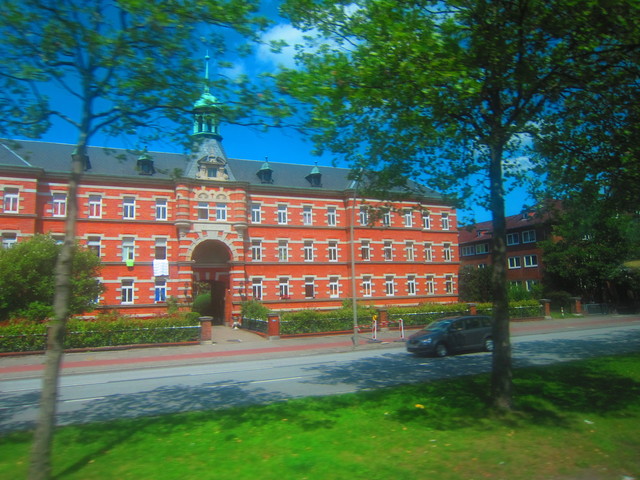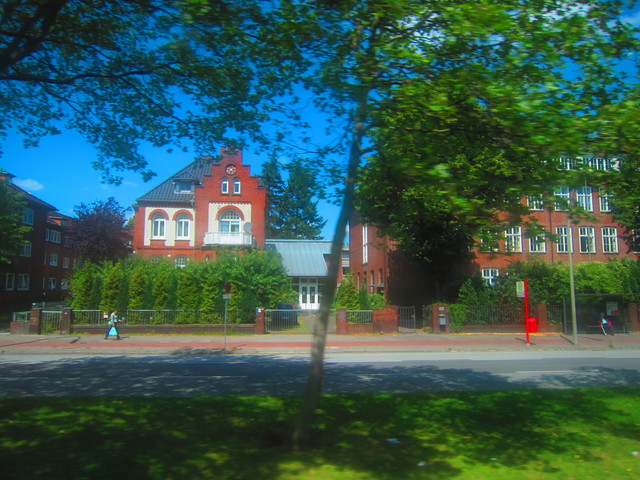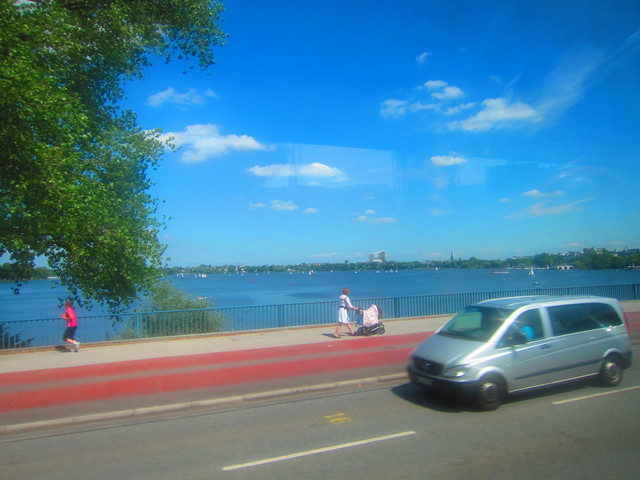 At that hour, when the Sun was the only astral challenge,
I started right to the City Hall
(a building made in the 1890s).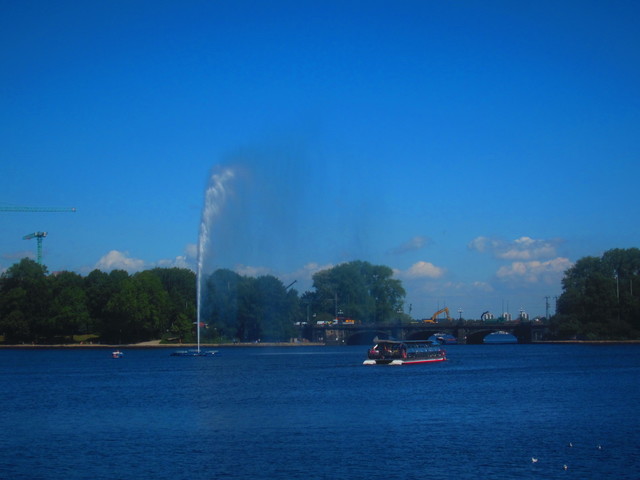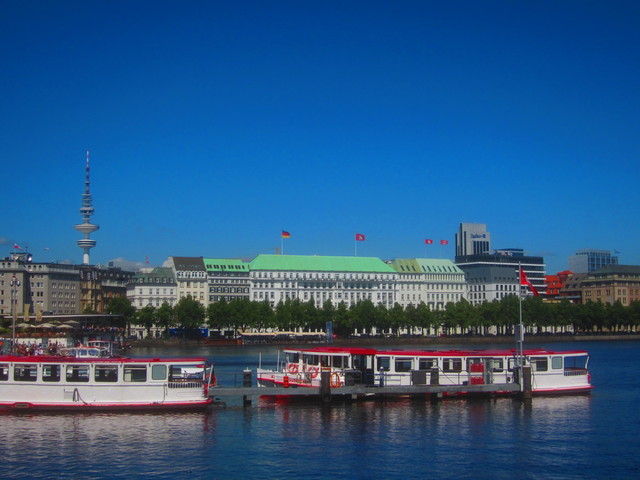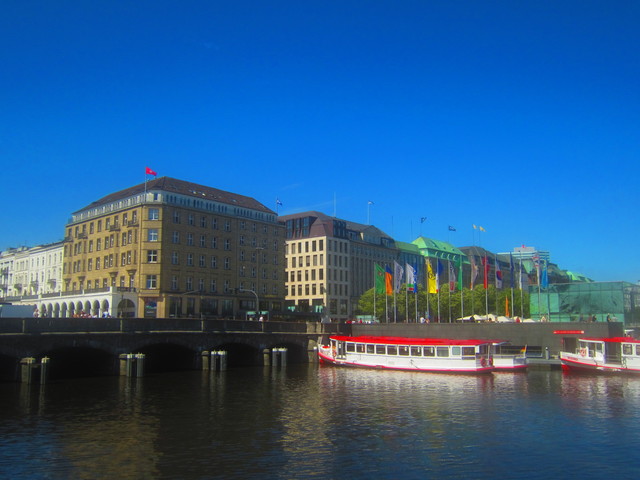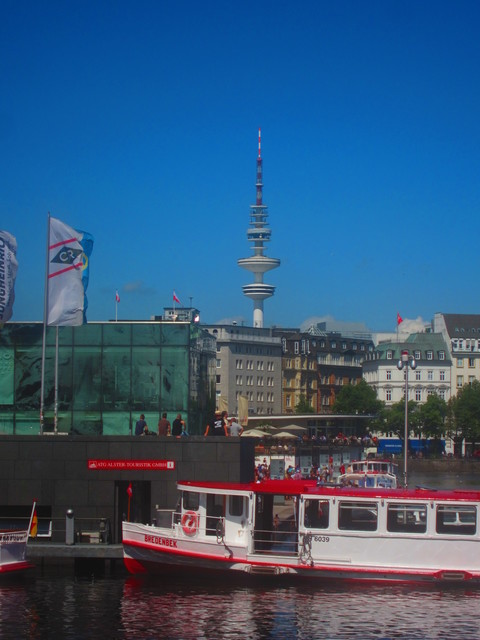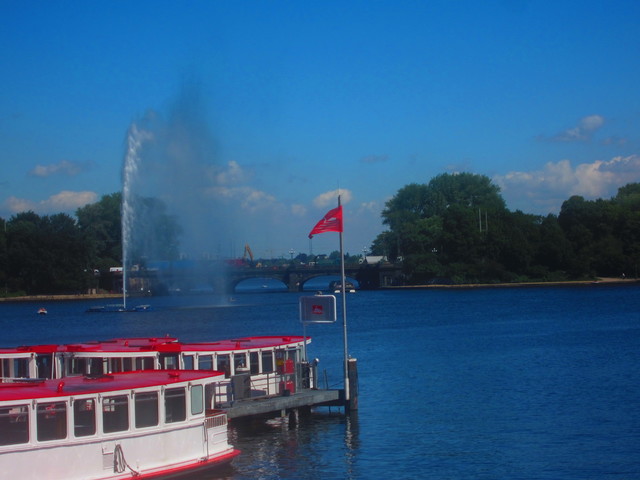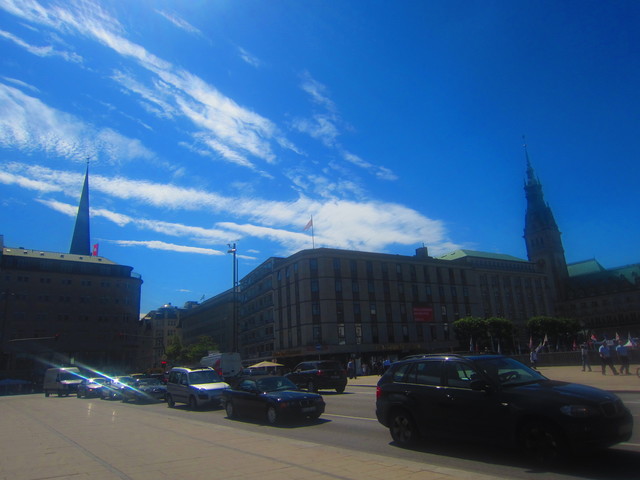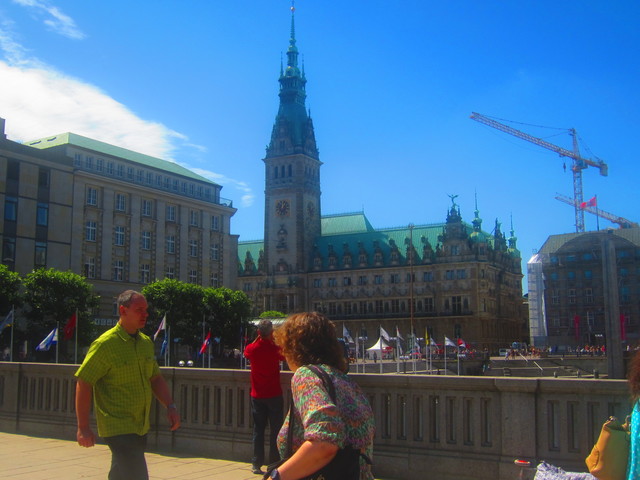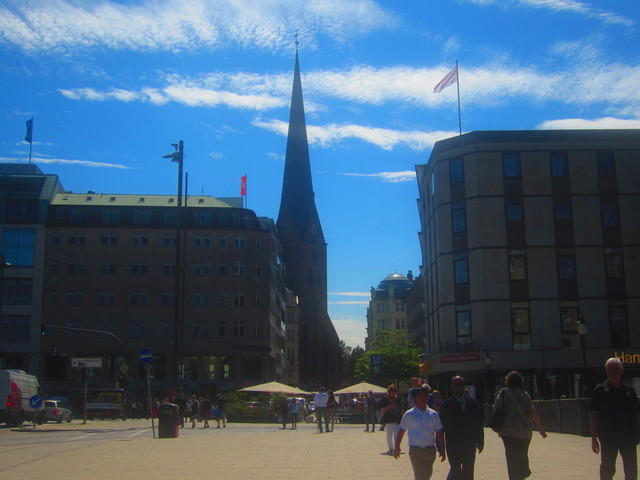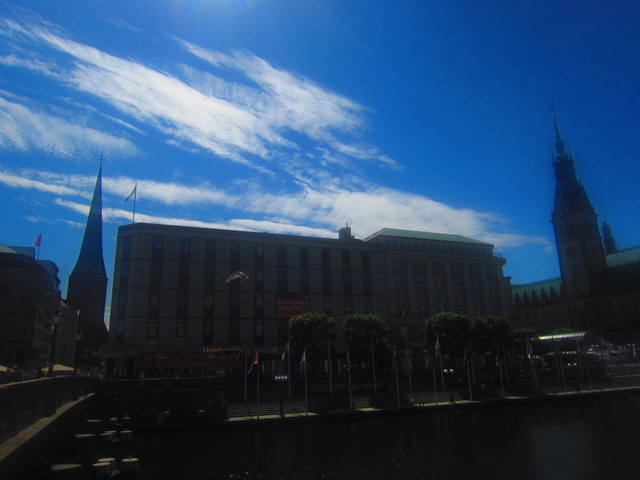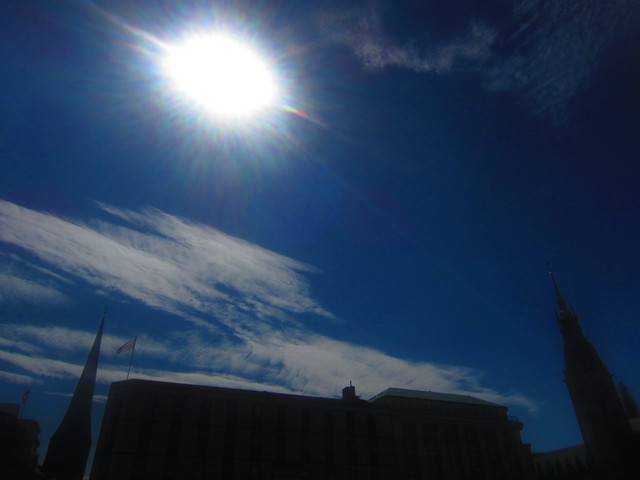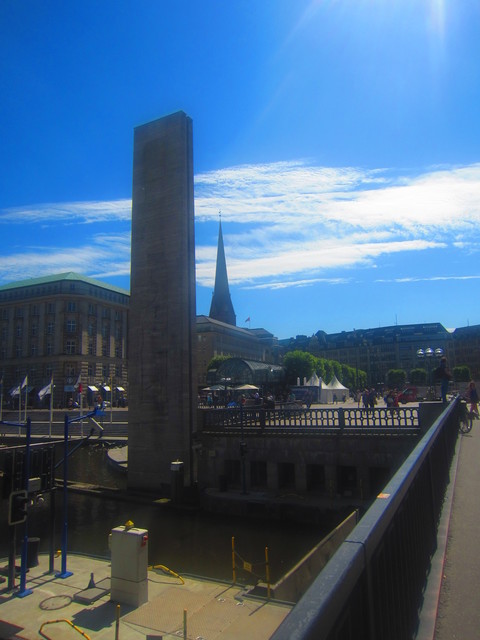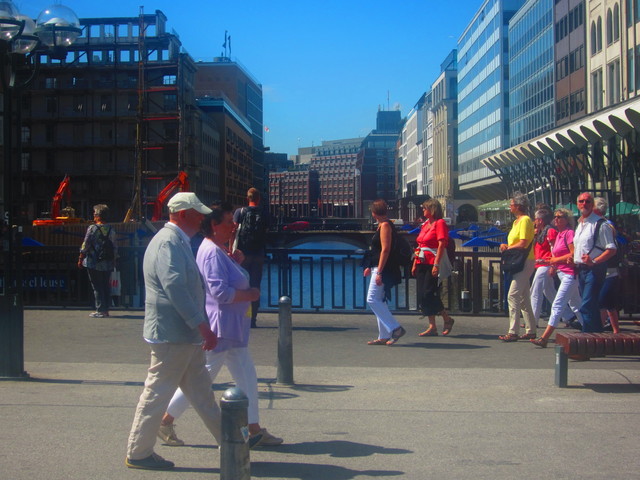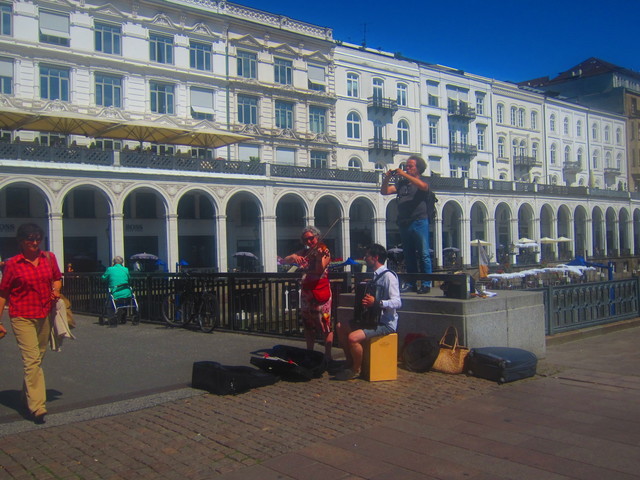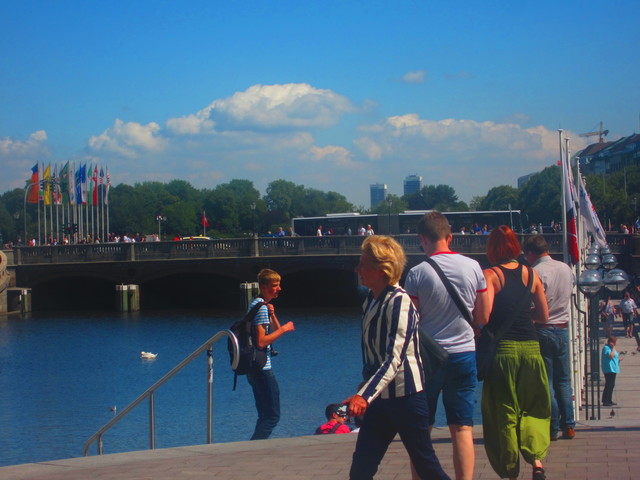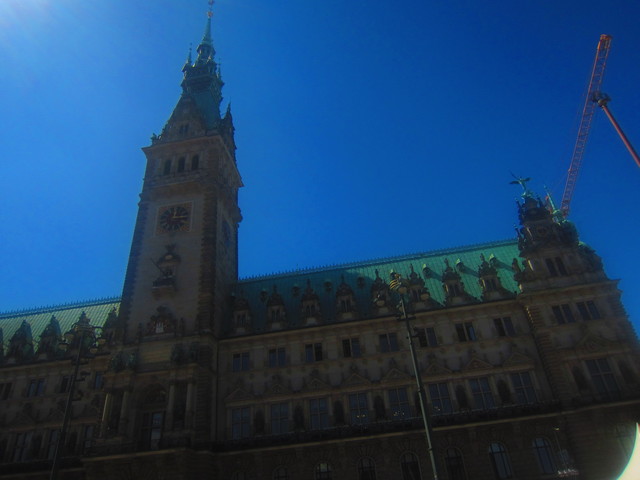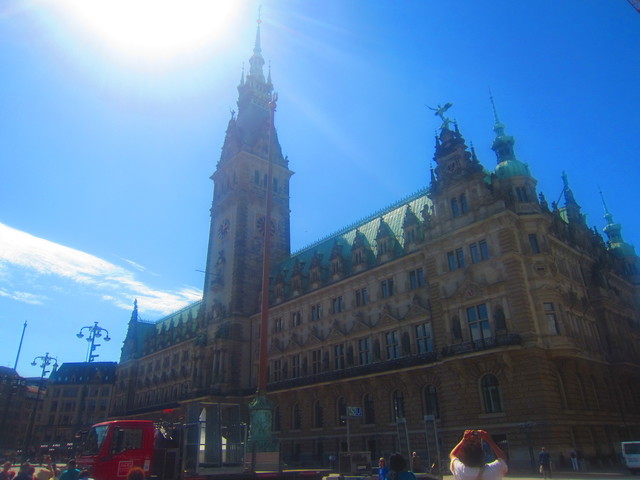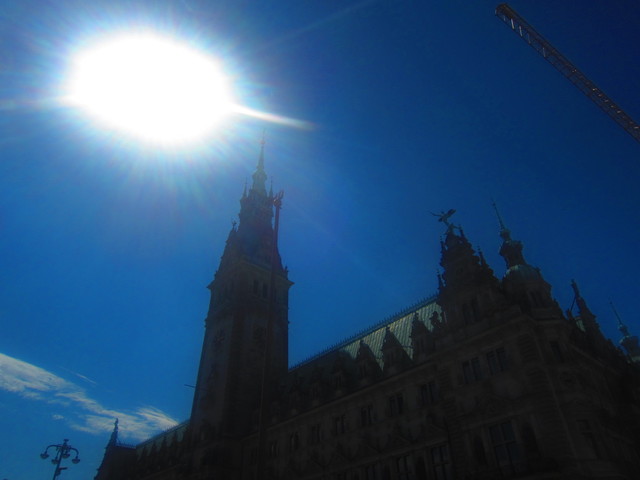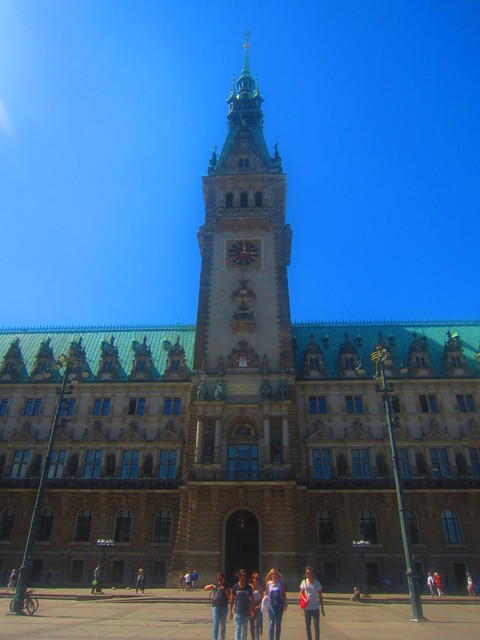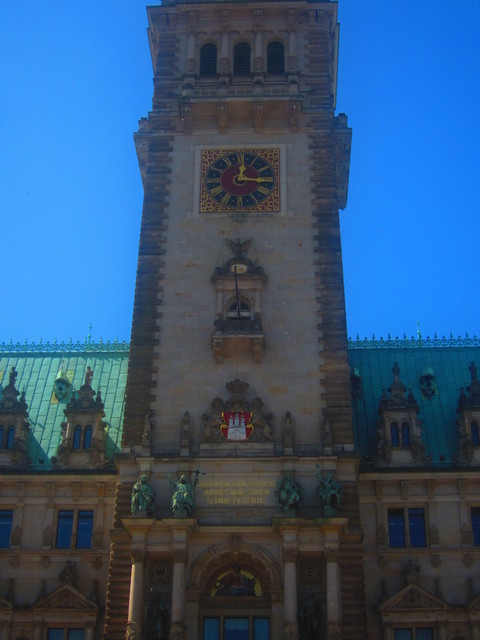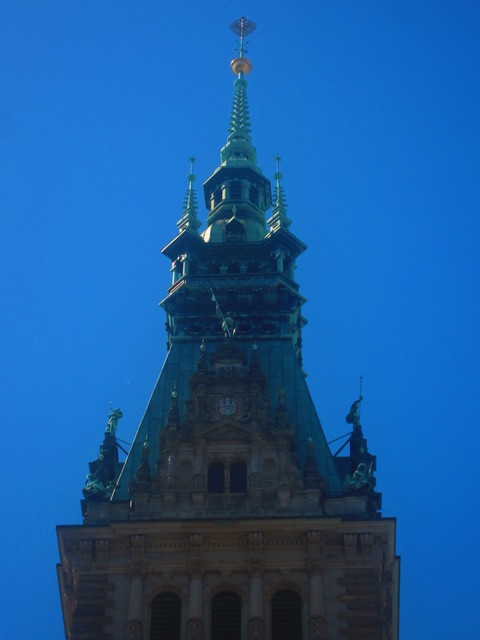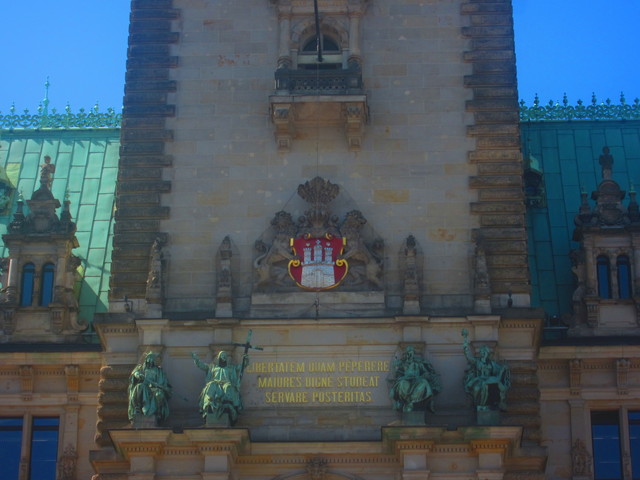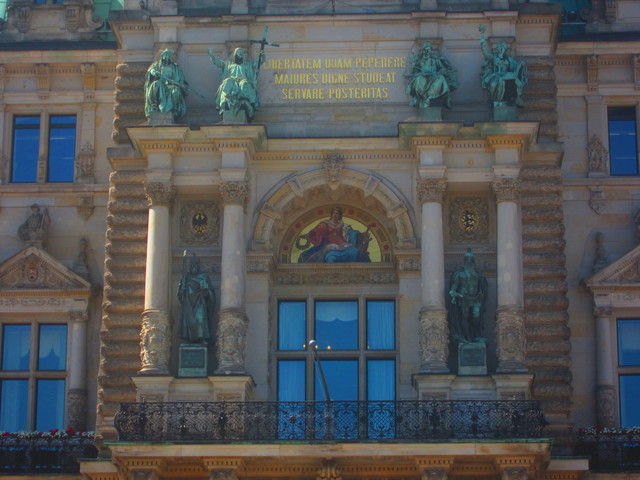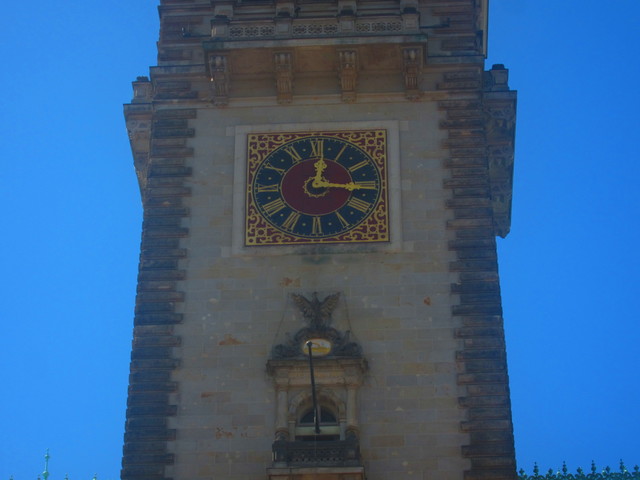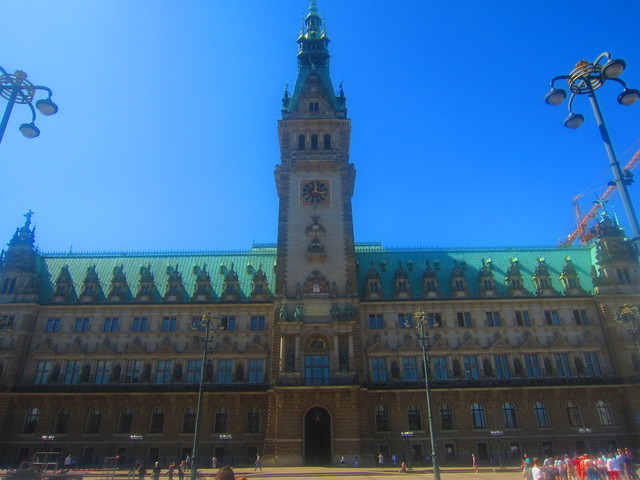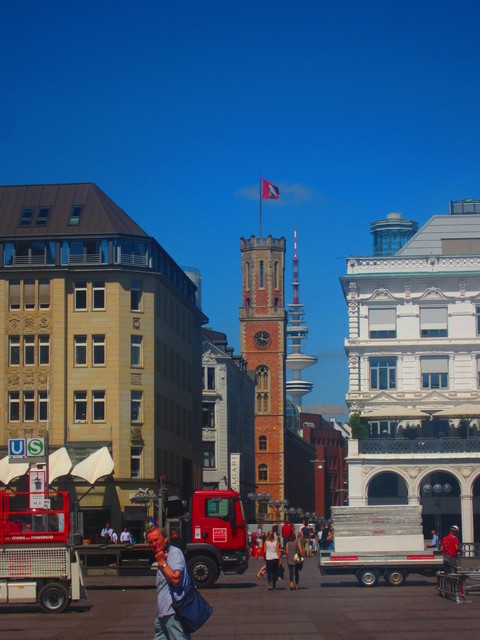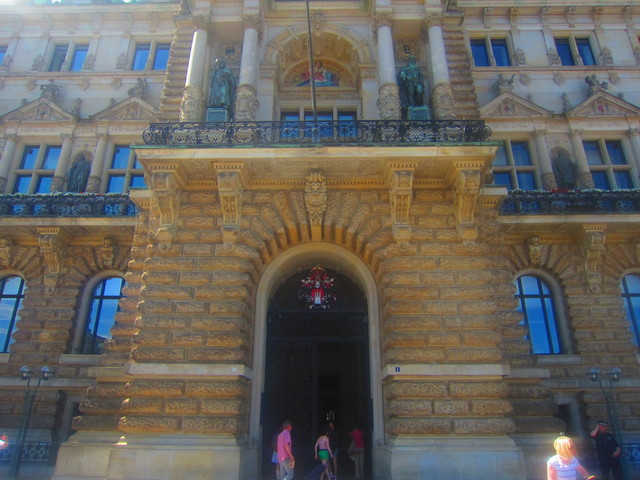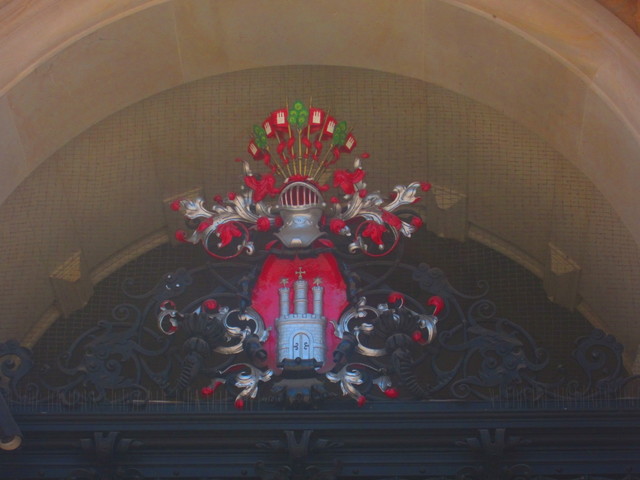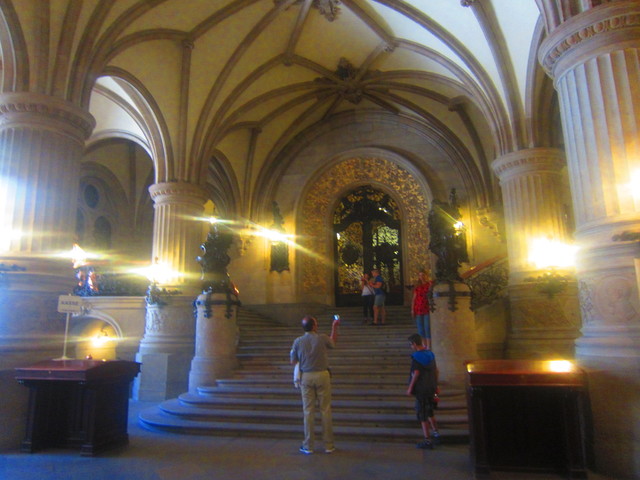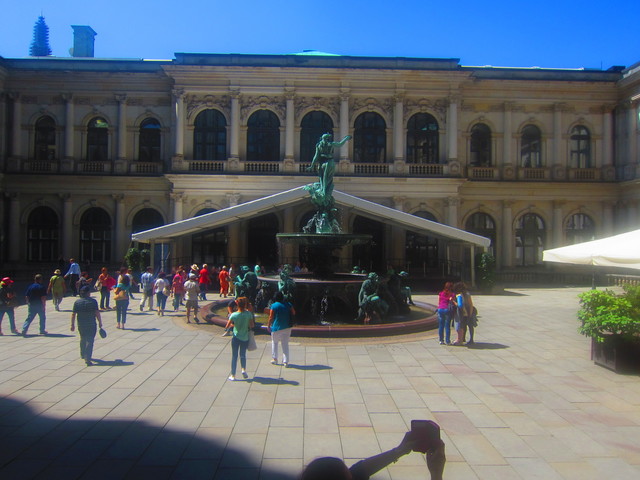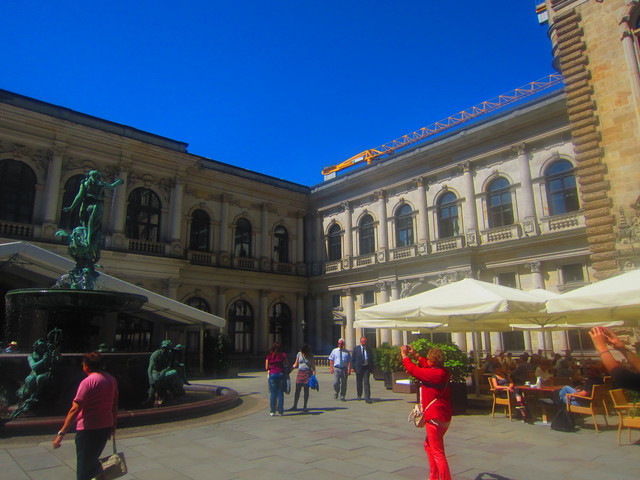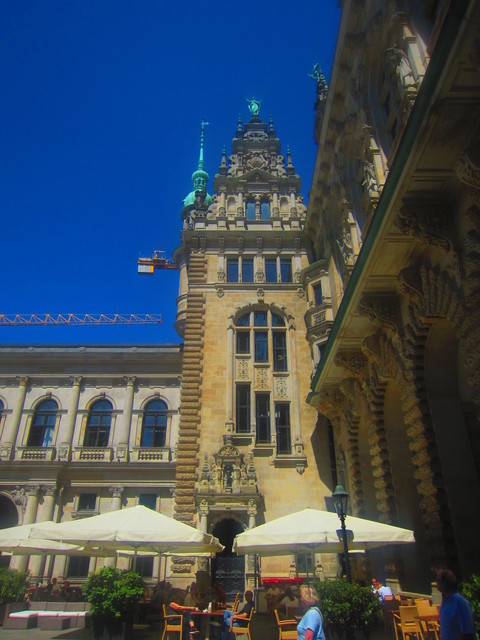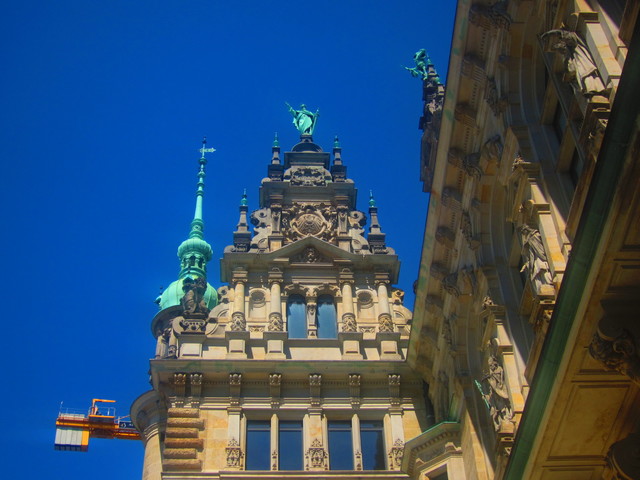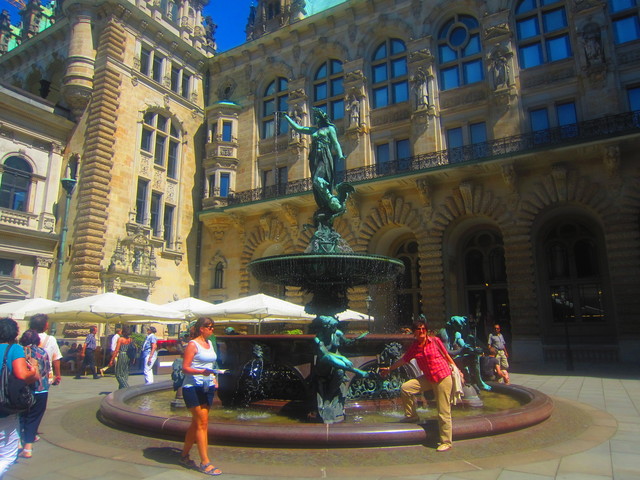 Then I saw the ruin-silhouette of the Saint Nicholas Church,
which was founded in the 12th century,
was rebuilt later,
became the highest building in the world in the 1870s,
but was bombed in World War II.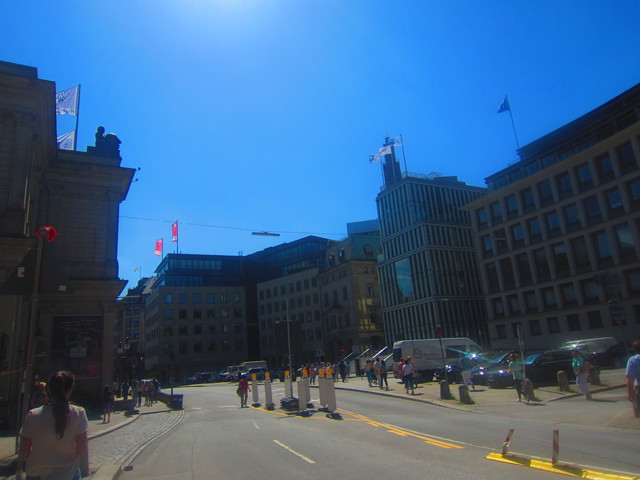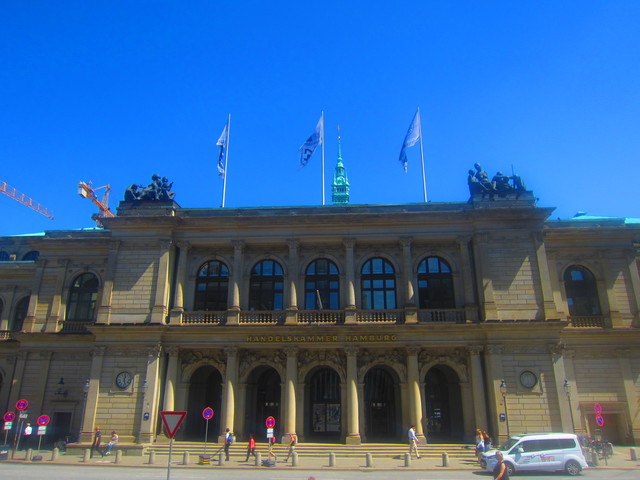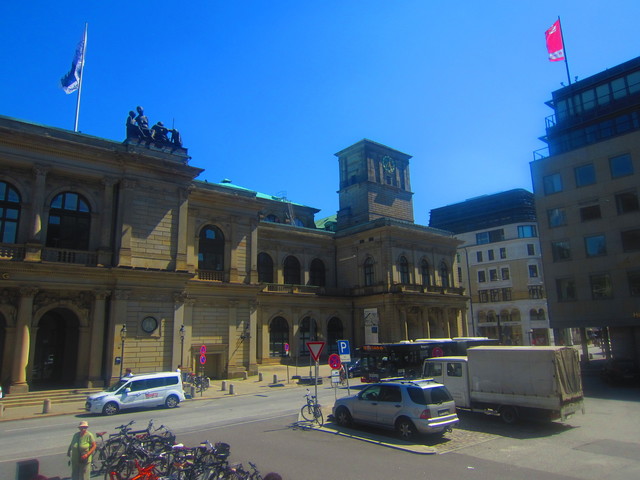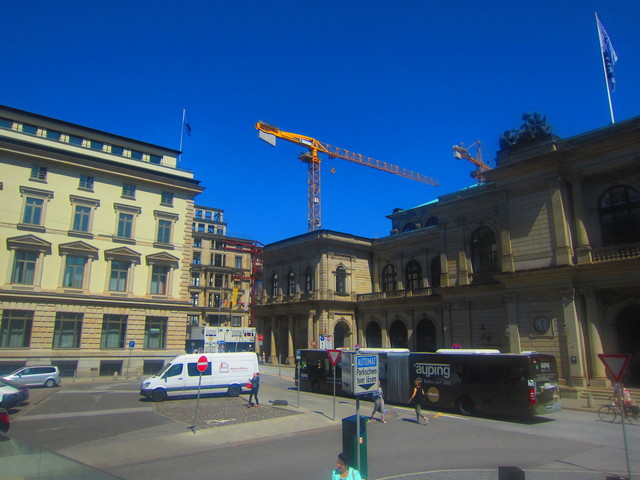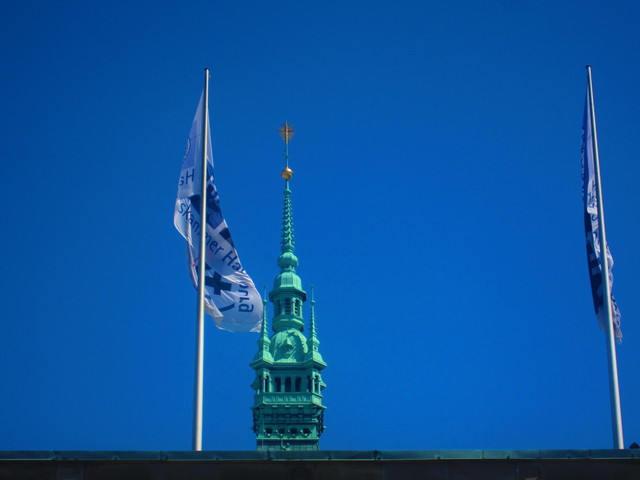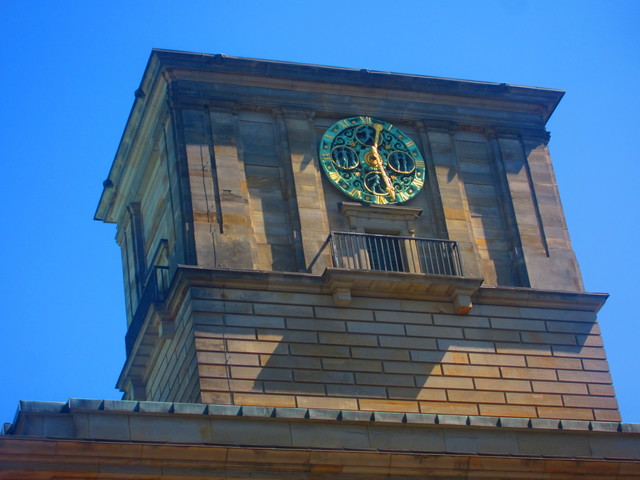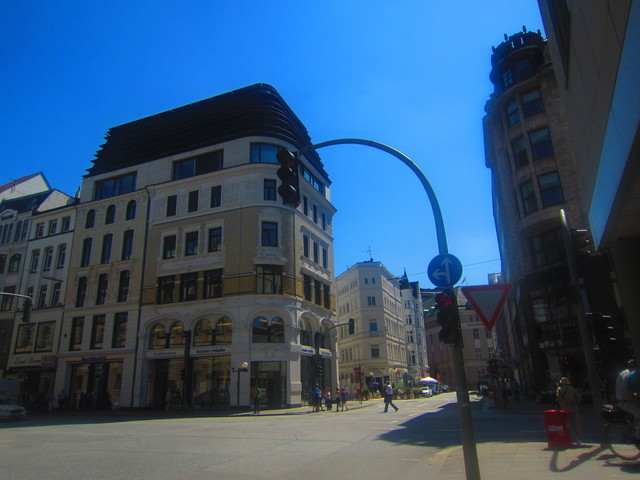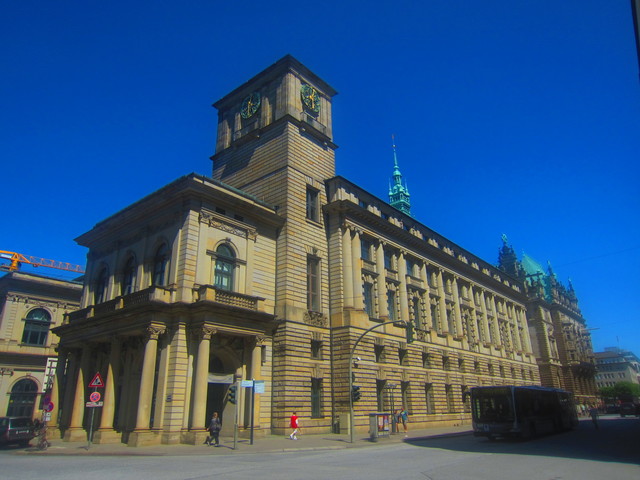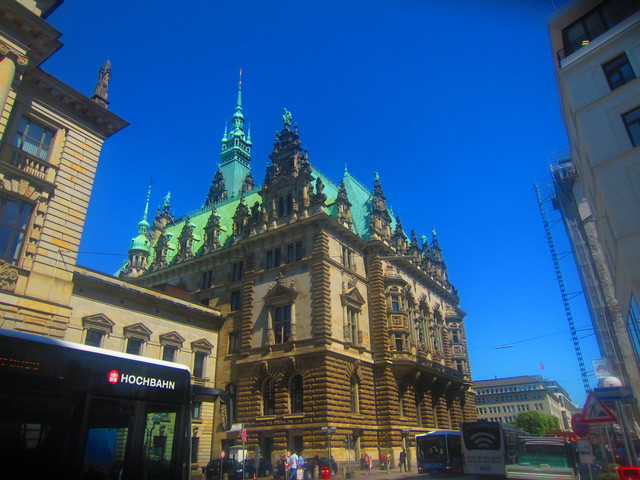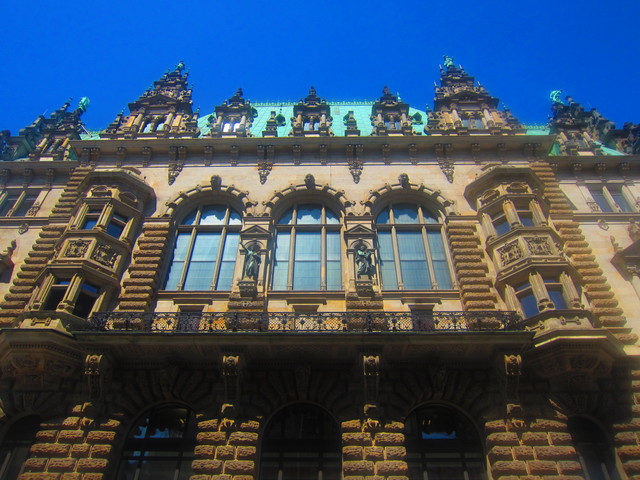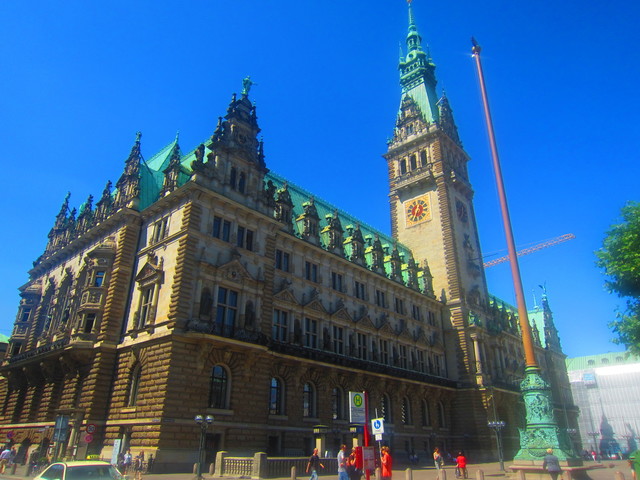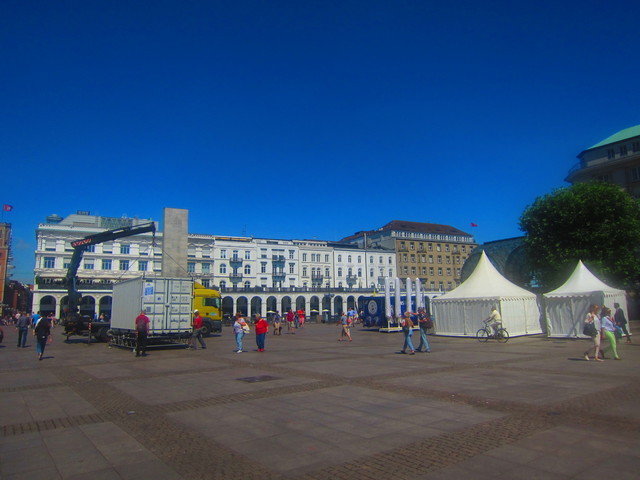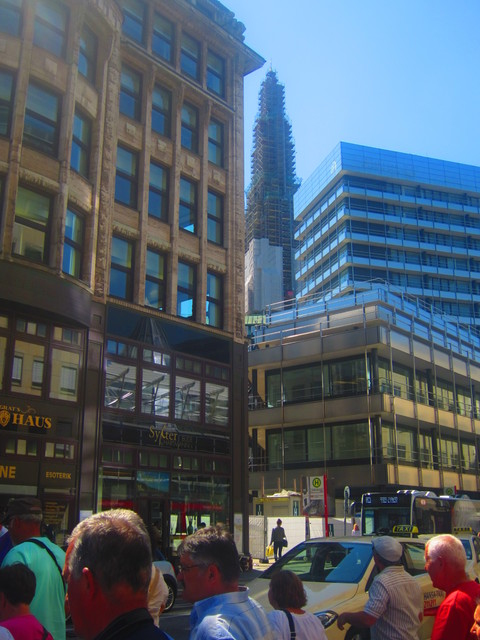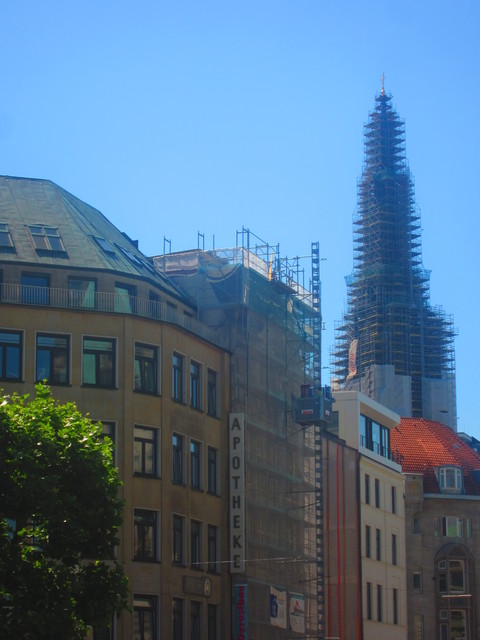 Another target was the Saint Peter Church (founded also in the 12th century),
after which I returned to the Alster Lake for a dialogue with swans.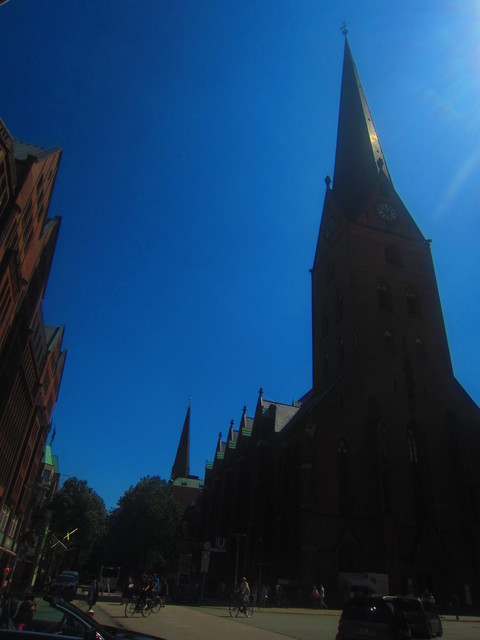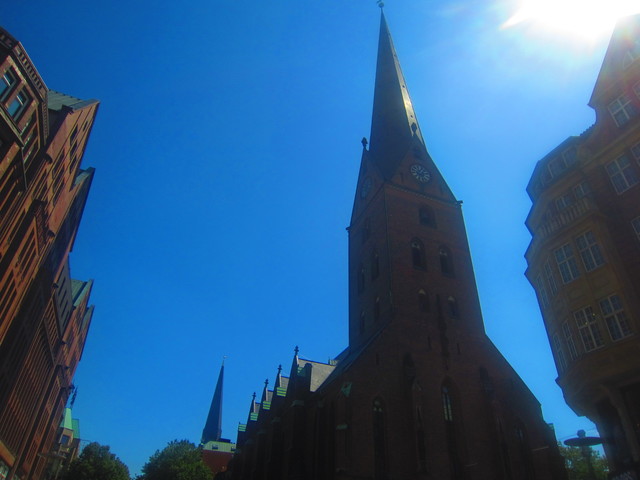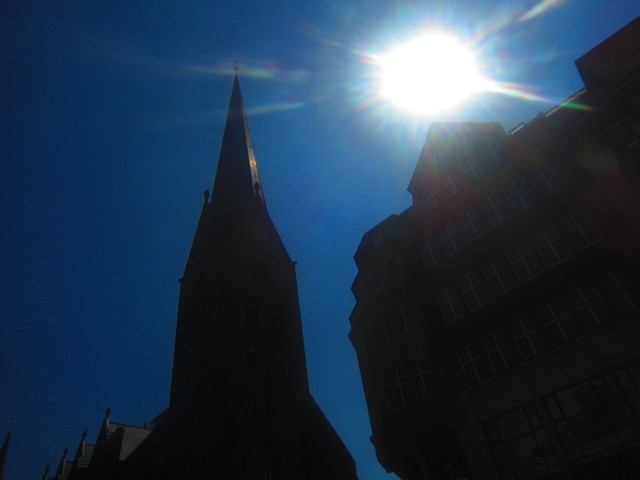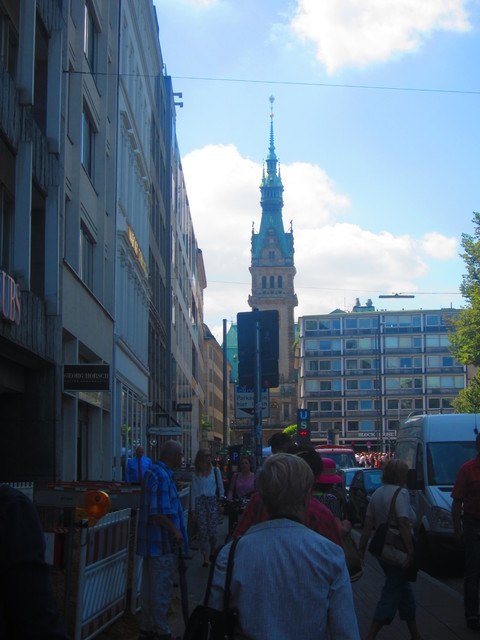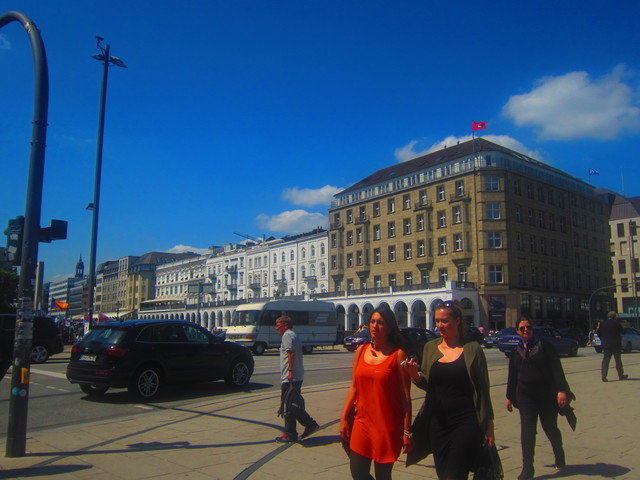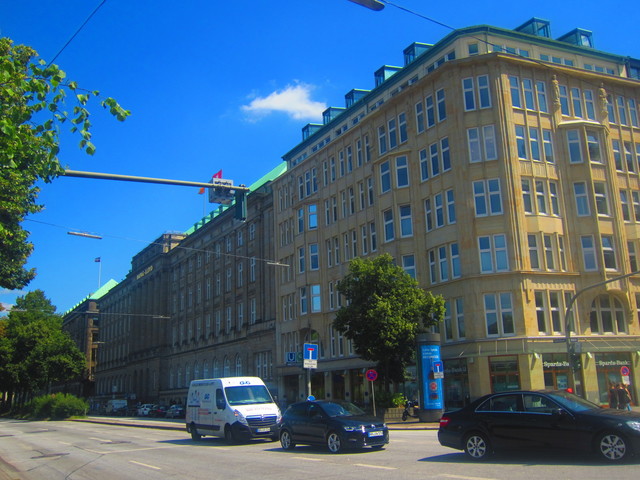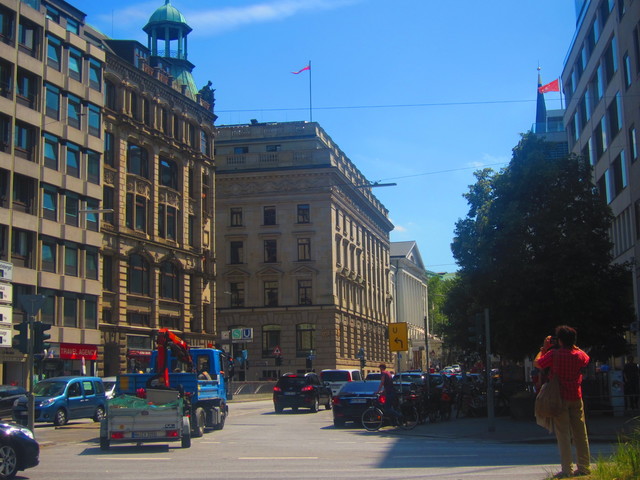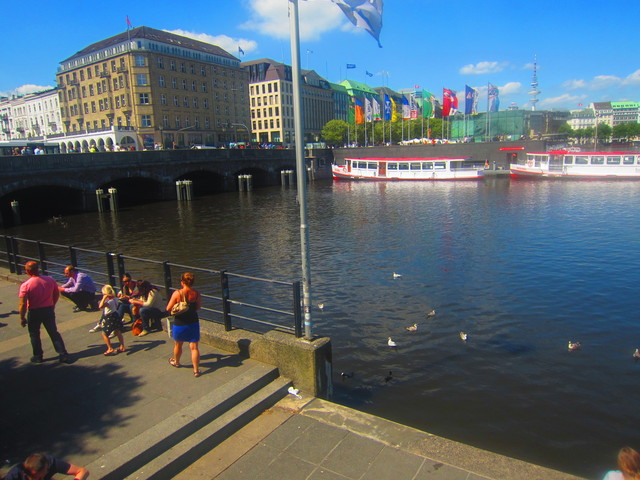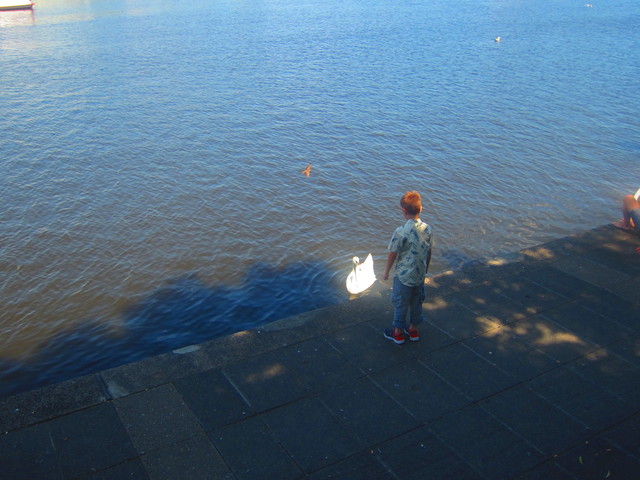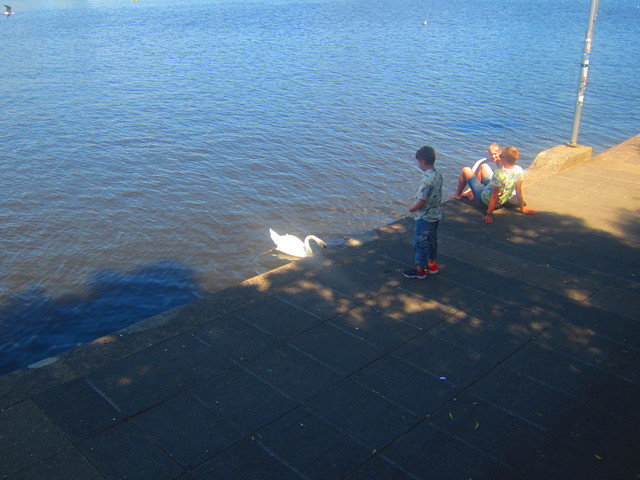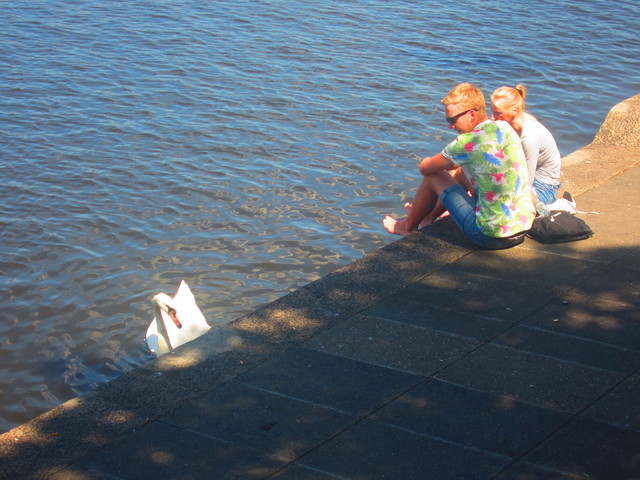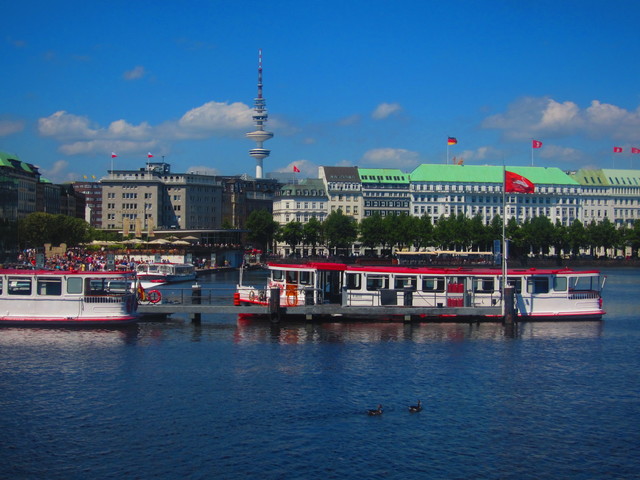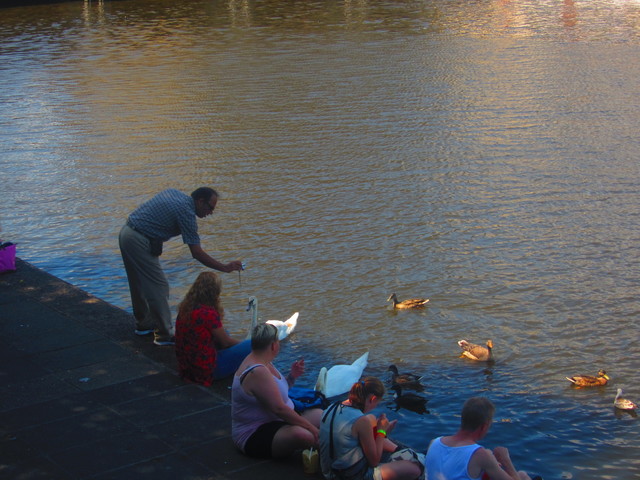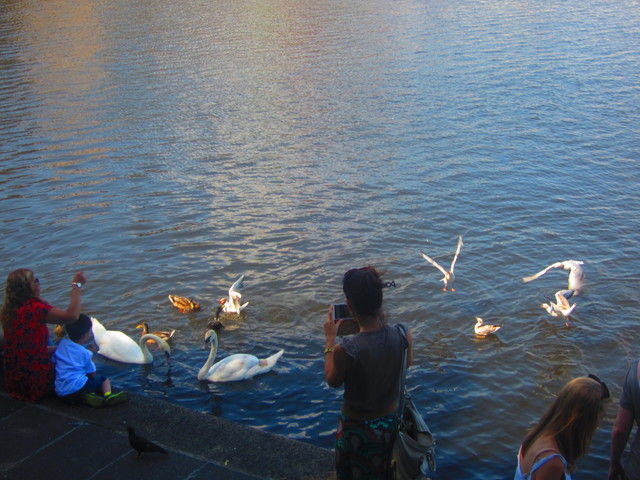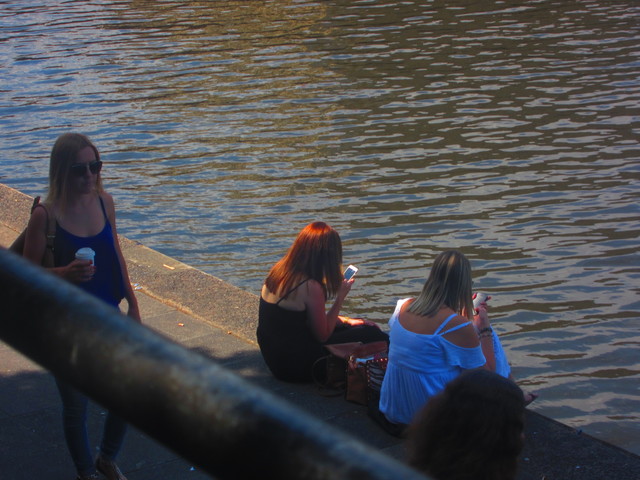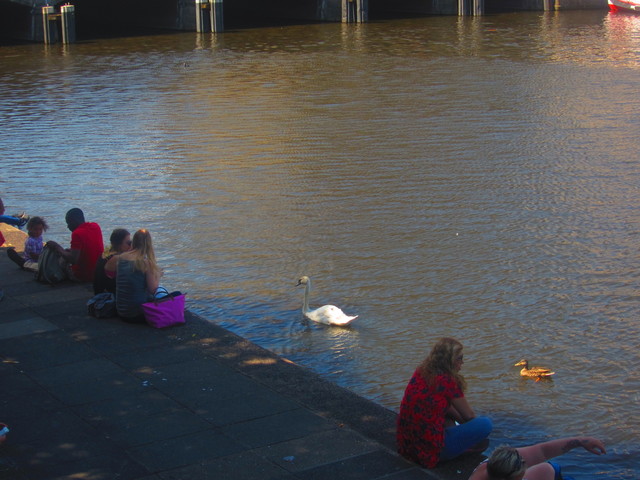 I cannot end the Hamburg chapter in my life
without a terrestrial-celestial photo-comparison including
an obelisk between the towers of the Petrikiersche and the Rathaus,
and the decreasing Moon which I saw in 28 July 2016
for the first time in my country after I returned home.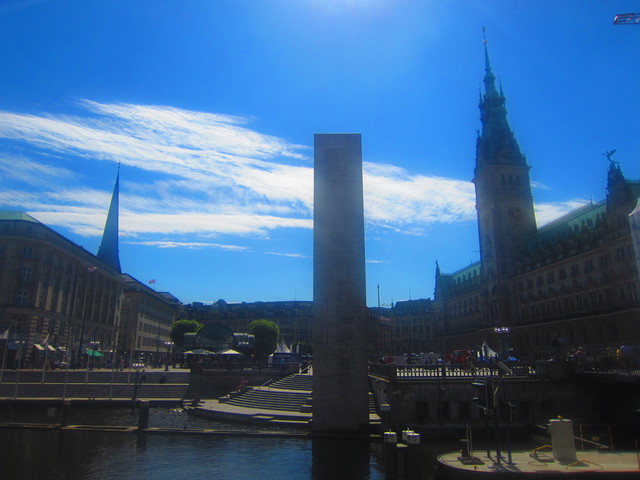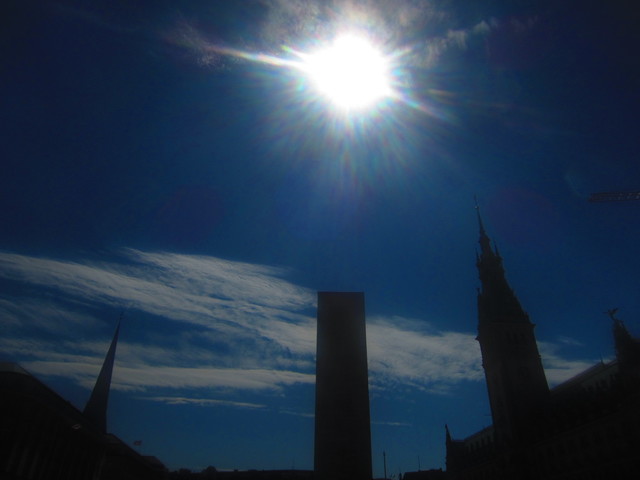 The Free Imperial City of Hamburg
Will be always connected to Saint Ansgar.
Even the astronomers named a lunar crater after him!
So, on the Moon, a star…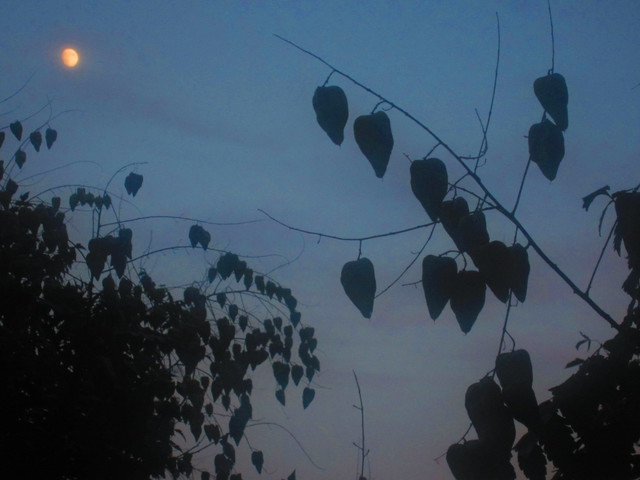 *
© 2016 SARM
(Romanian Society for Meteors and Astronomy)