LOOKING FOR THE COSMOS
AMONG KOWLOON'S SKYSCRAPERS
-text: Andrei Dorian Gheorghe;
-photos: Andrei Dorian Gheorghe and Felician Ursache;
-design: Florin Stancu
It is a big challenge to avoid
The skyscrapers in Kowloon
For seeing sunrises and sunsets
And sometimes even the Moon.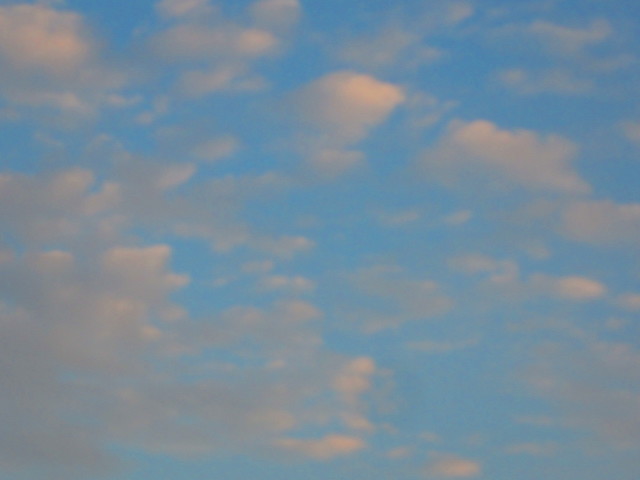 It is known that Hong Kong is by far
the city with the largest number of skyscrapers in the world.
Thus,
you can find such giant buildings everywhere:
-Looking from the Chek Lap Kok Airport
to the Lantau Island…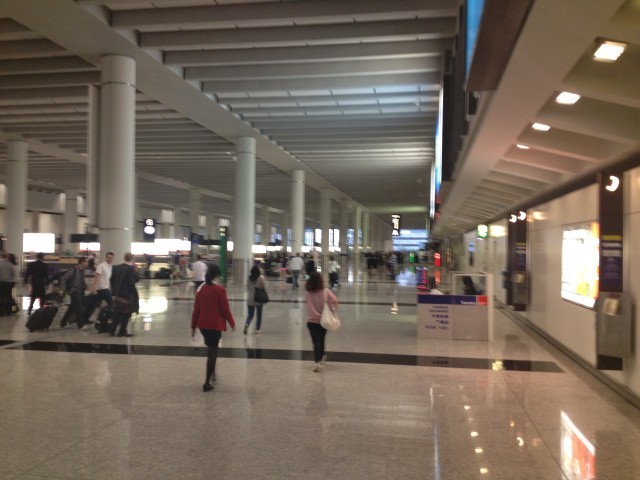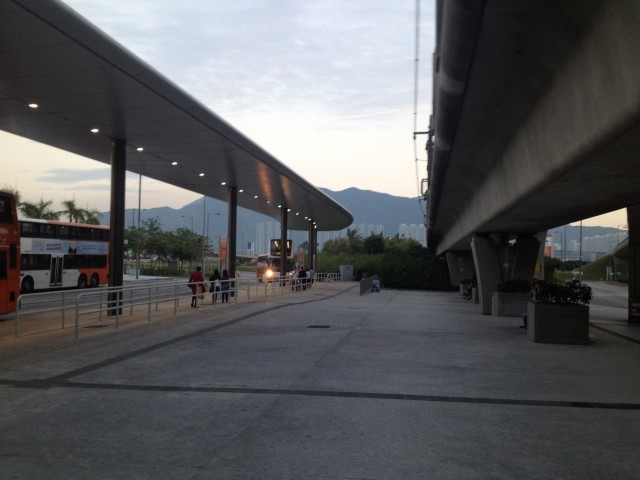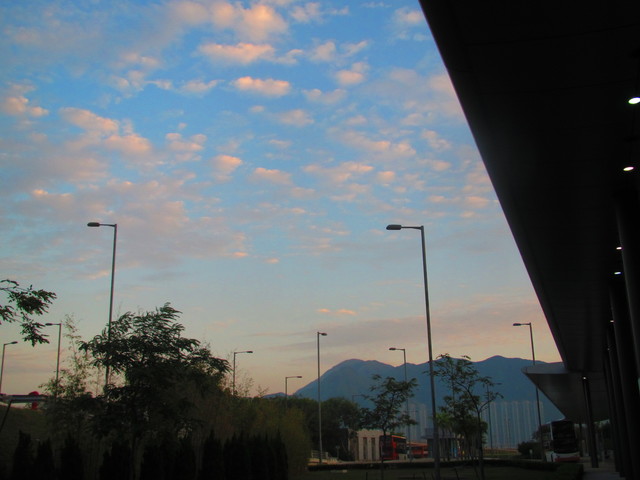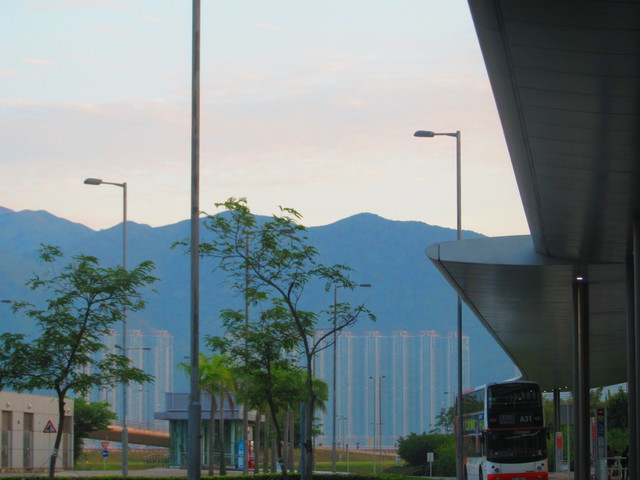 -Then going by train to
the small Tsing Yi Island…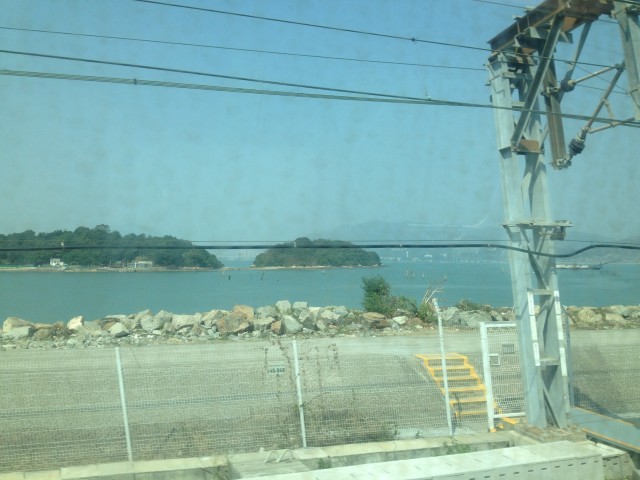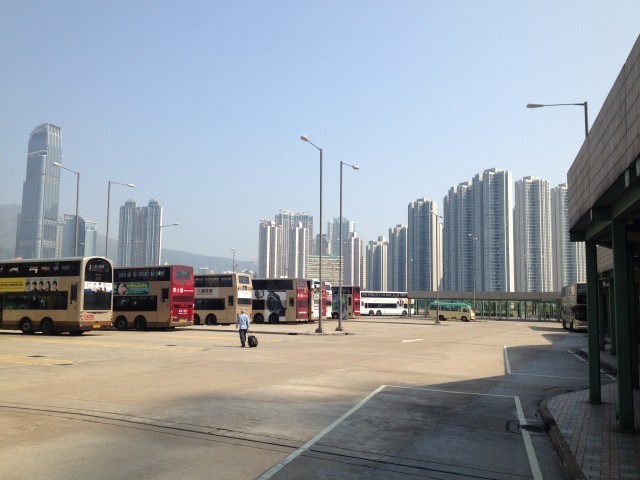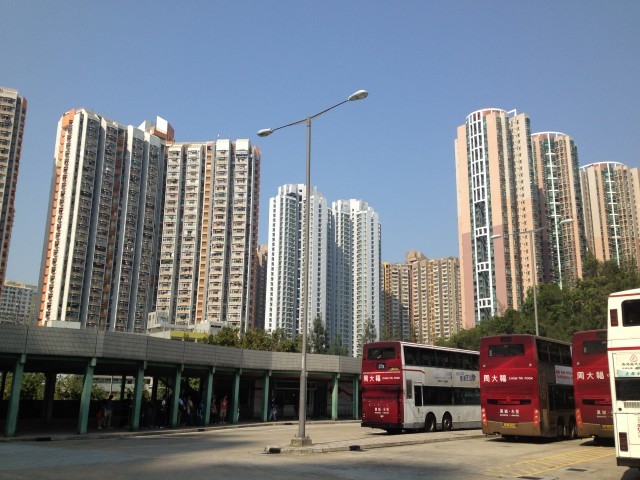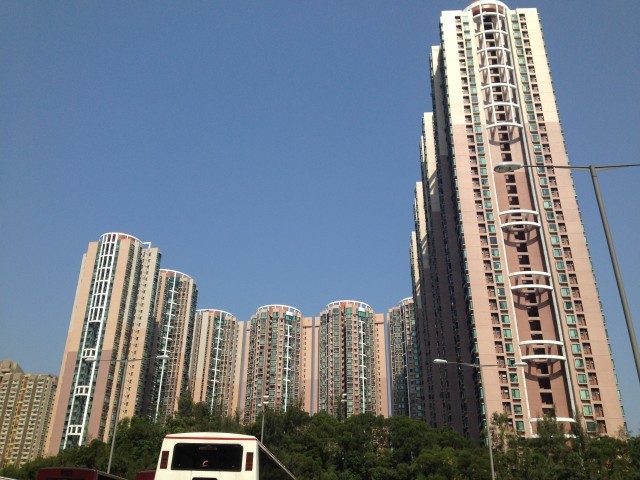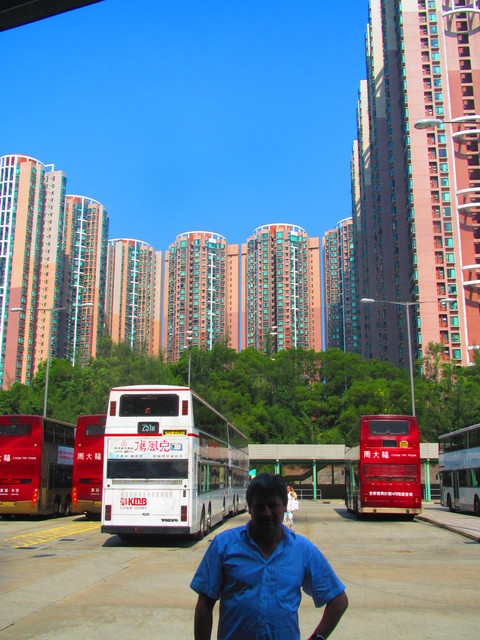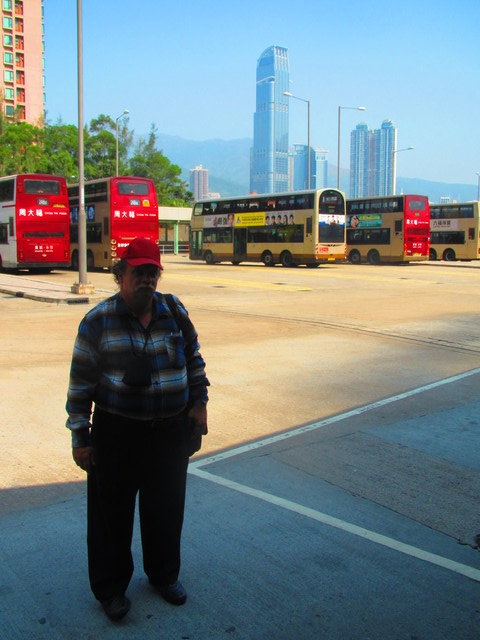 -And especially in the Hong Kong Island…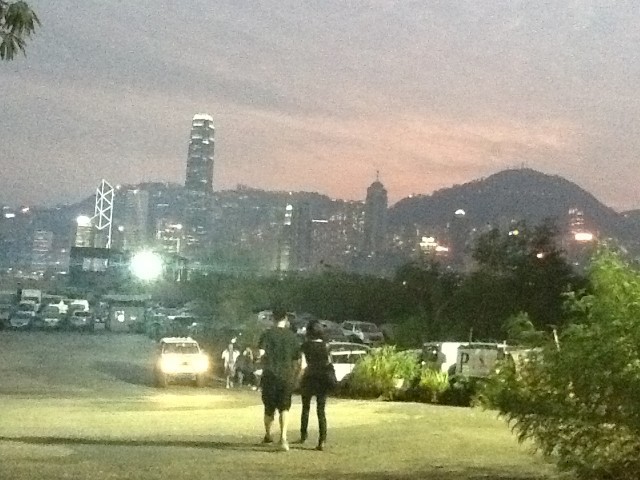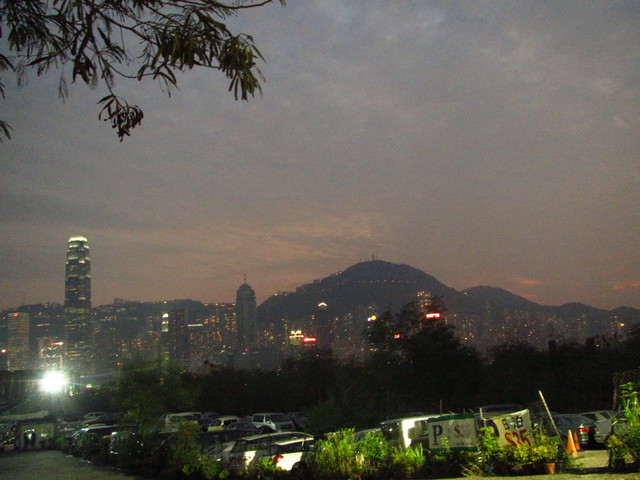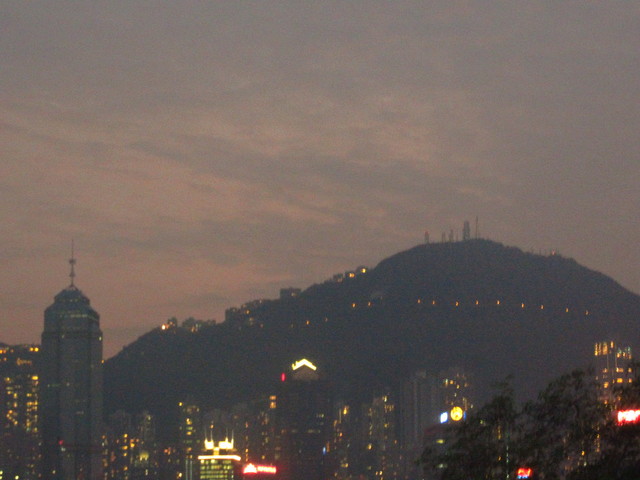 And it is quite charming to walk through
the Kowloon City district…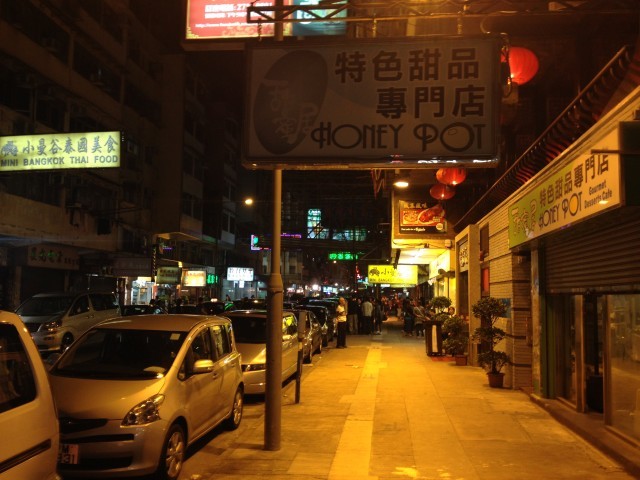 … to see the (almost) north-tropical Moon
defeating the light pollution…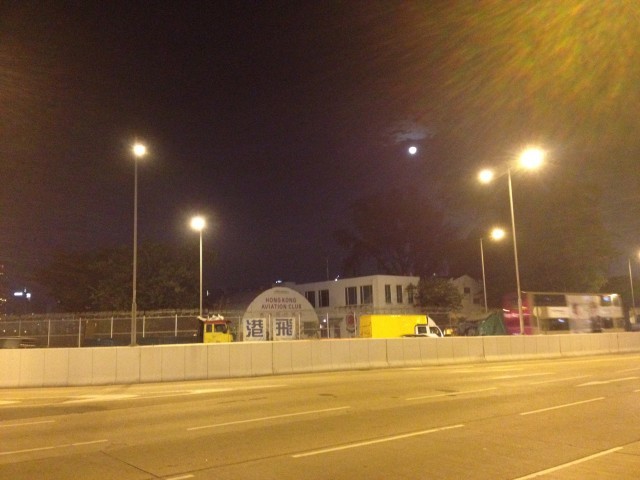 … and to stop near the Sky Tower…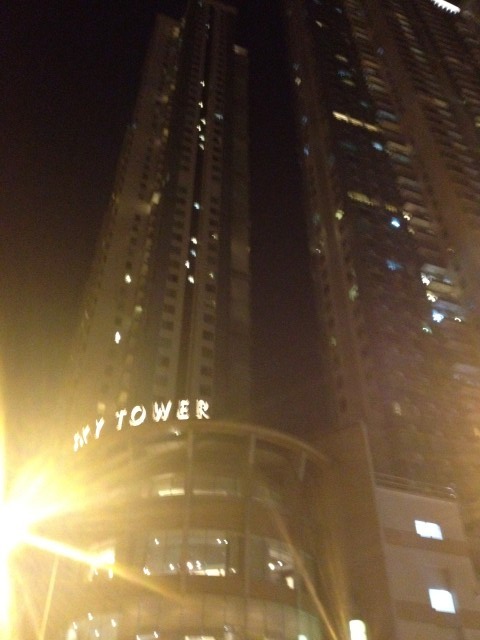 … which plays with the Moon…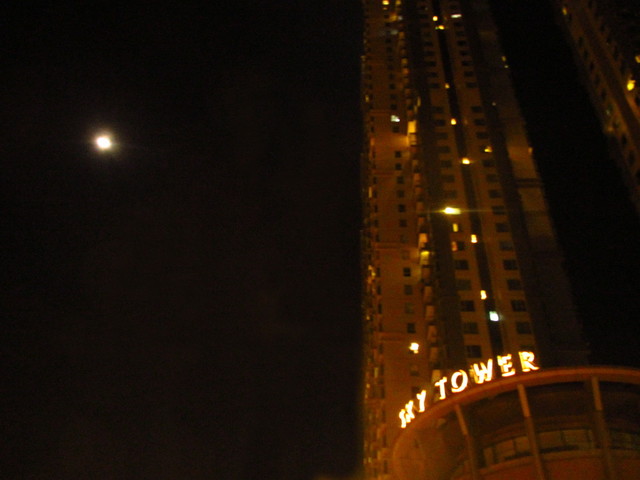 … and then with the Moon
and Jupiter…
And in the next morning to see the Sun
rising right near the same Sky Tower…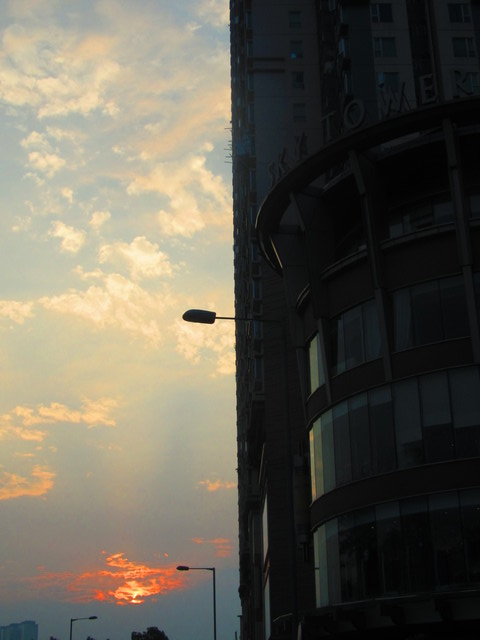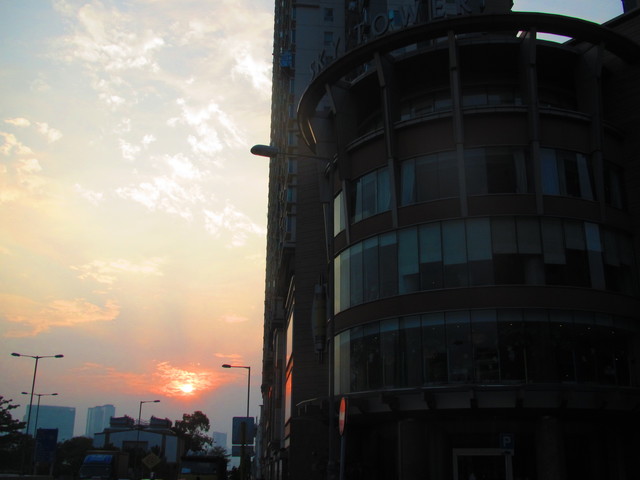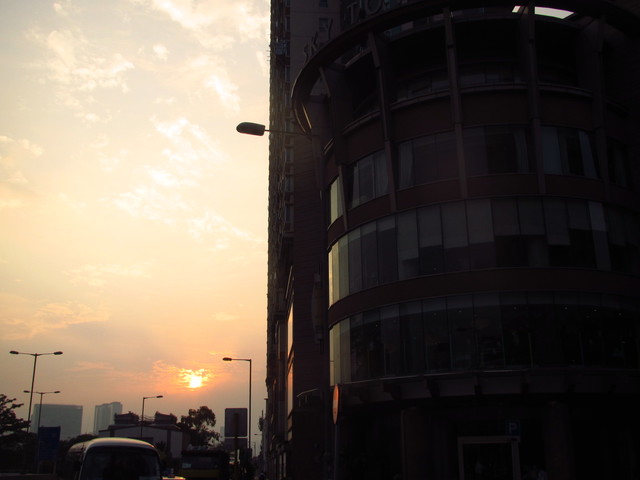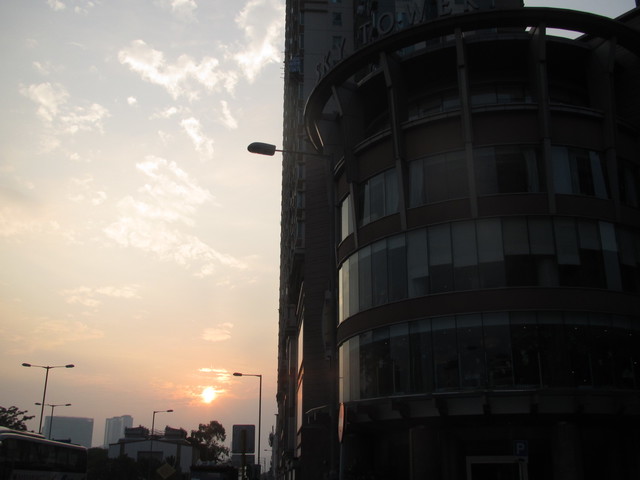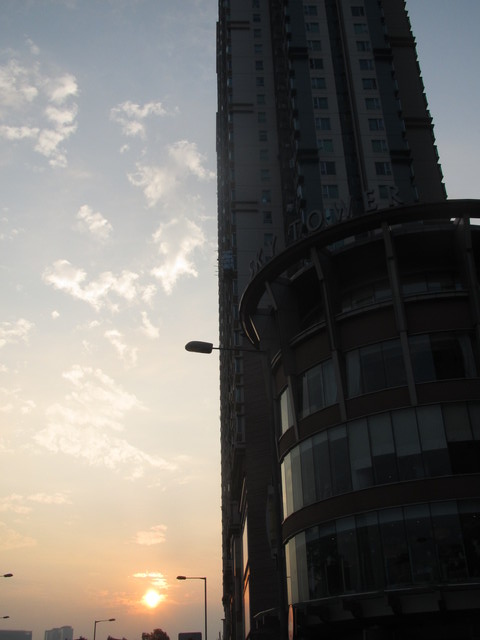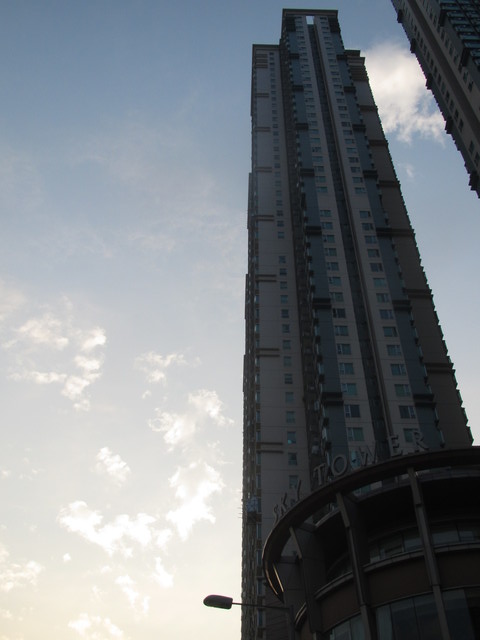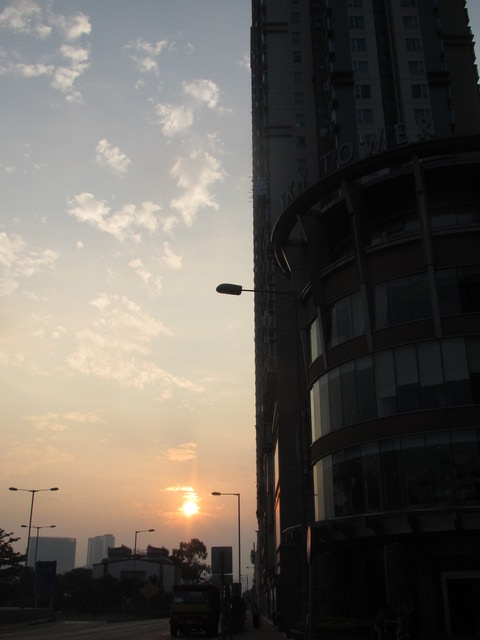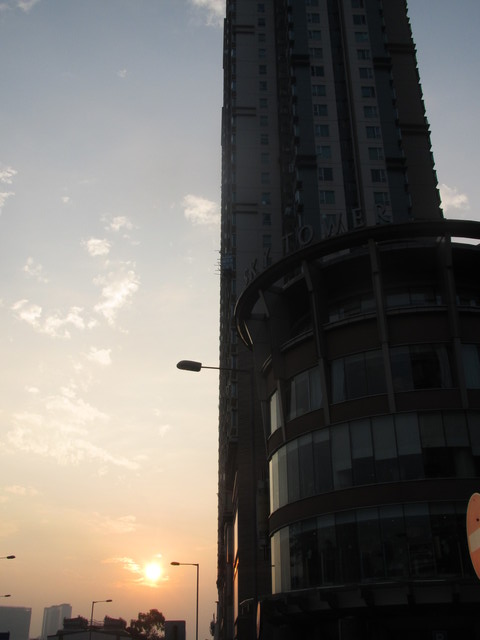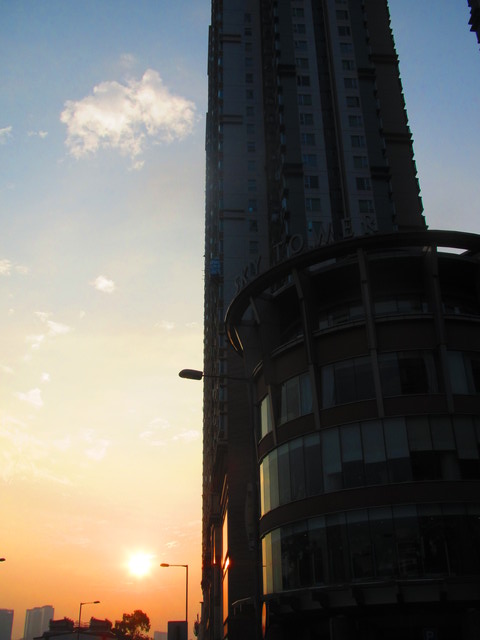 If so,
let's look for the Cosmos
through the Kowloon Peninsula!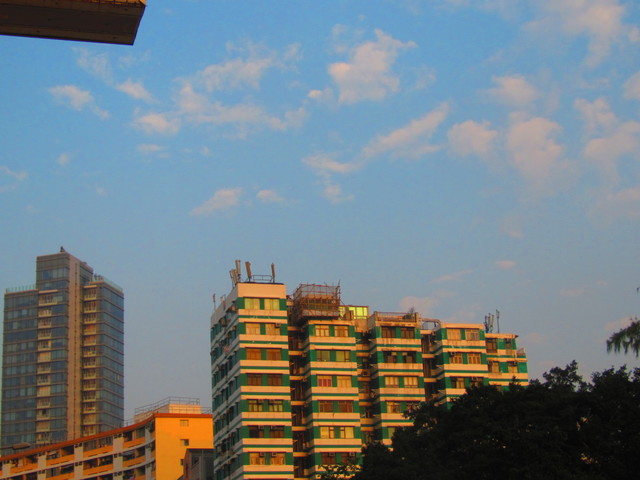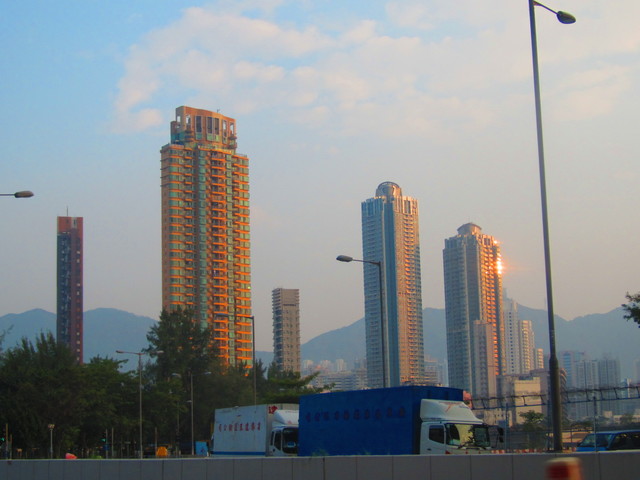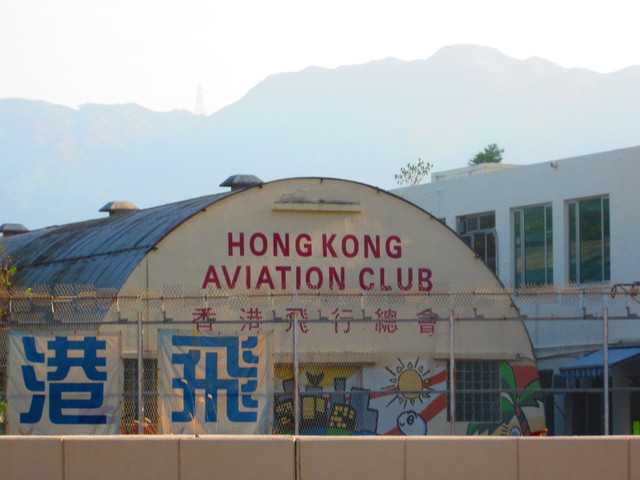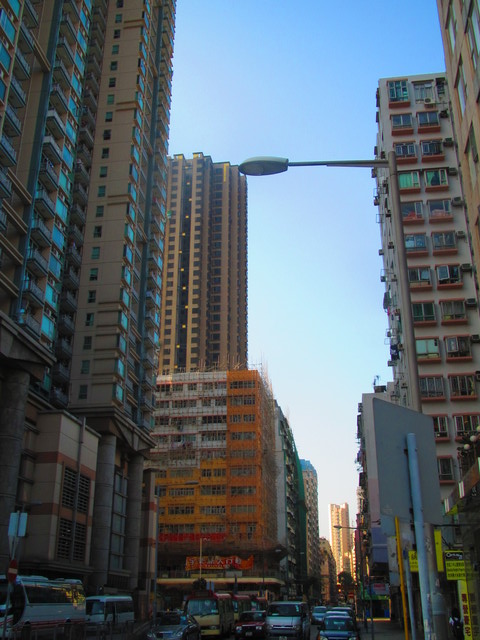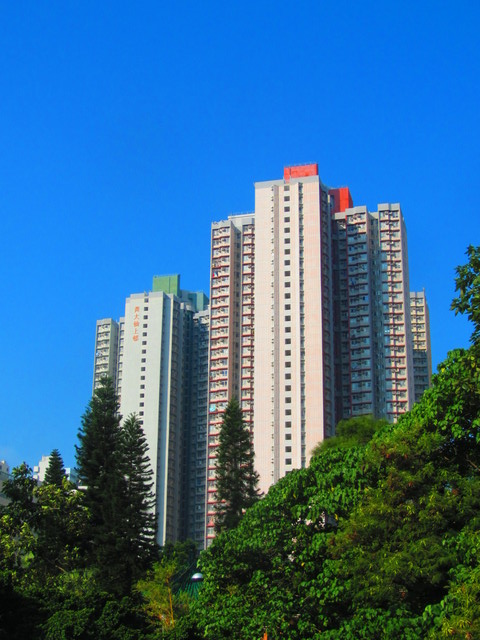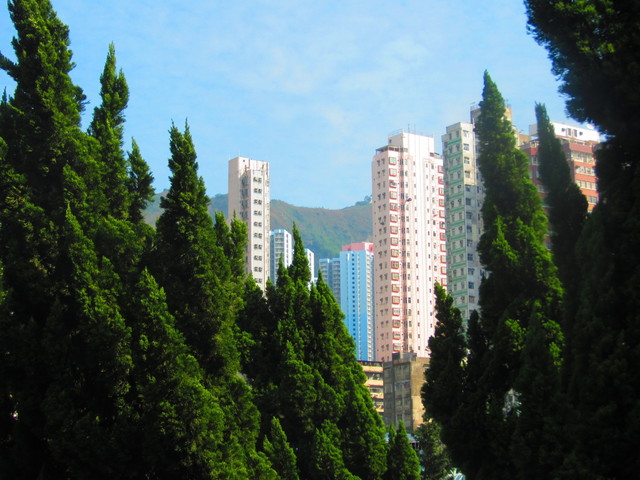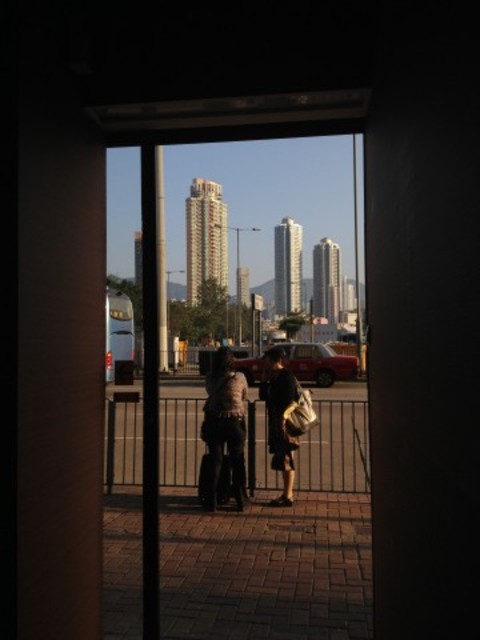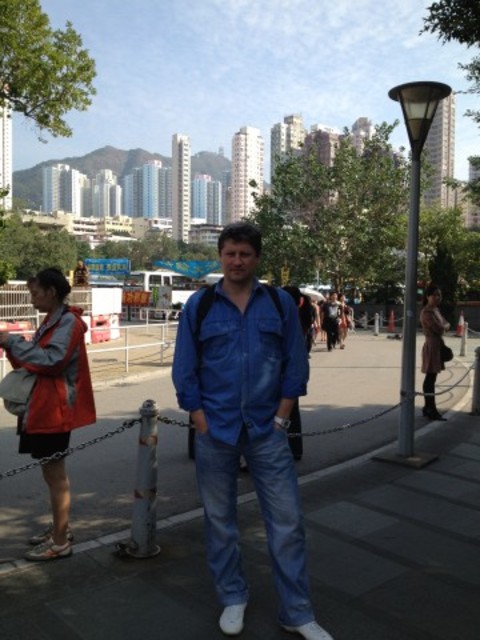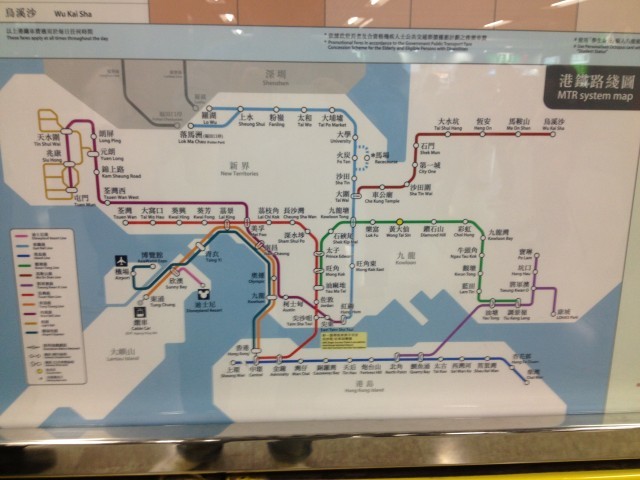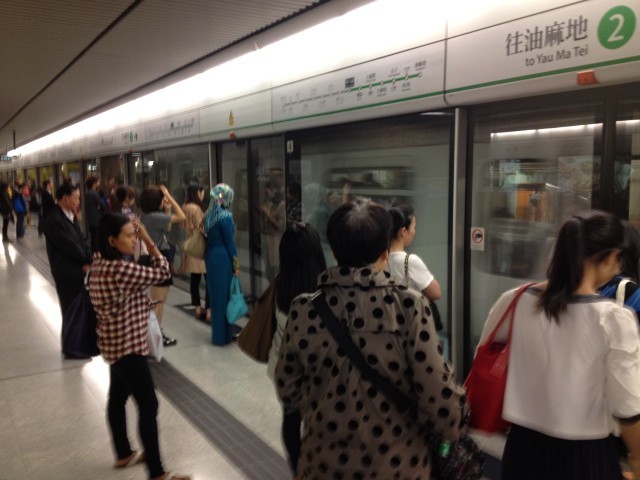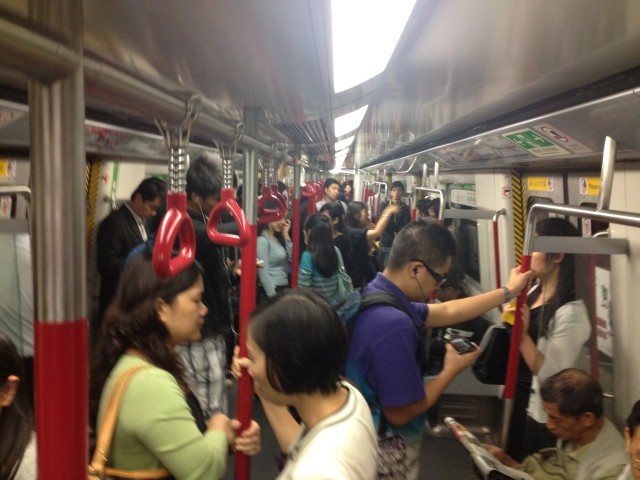 "Is this a follower
of Newton's Apple?"
Felician asked me.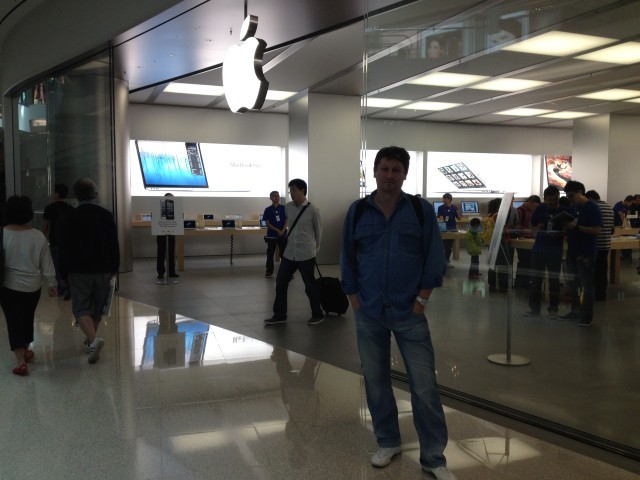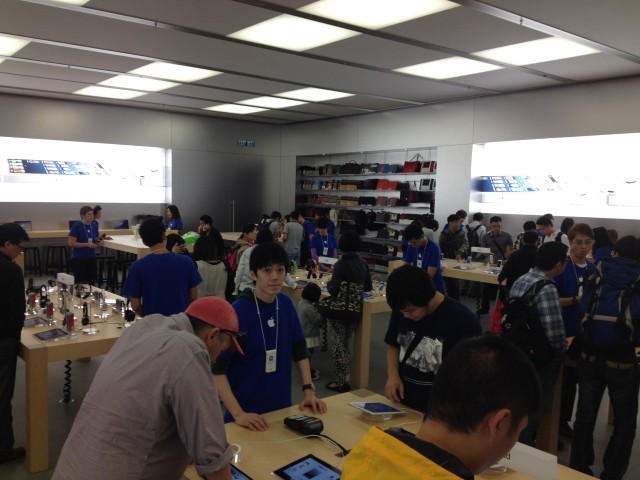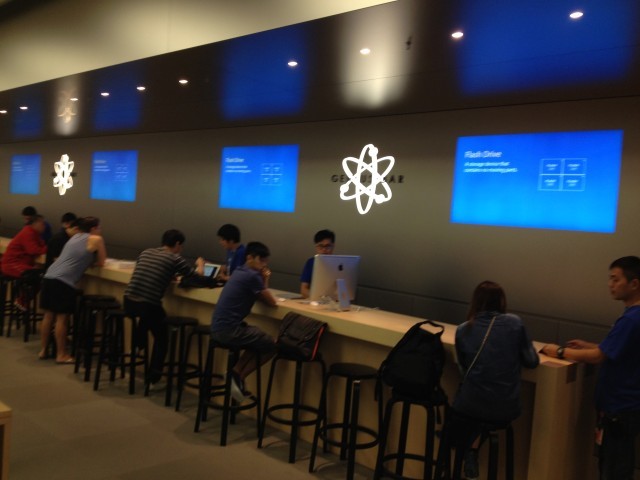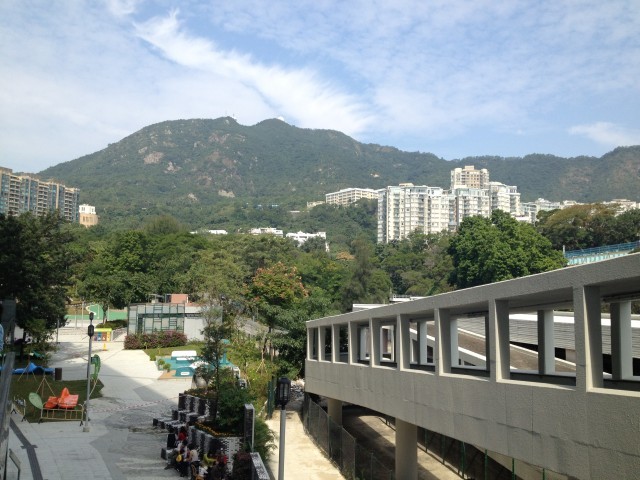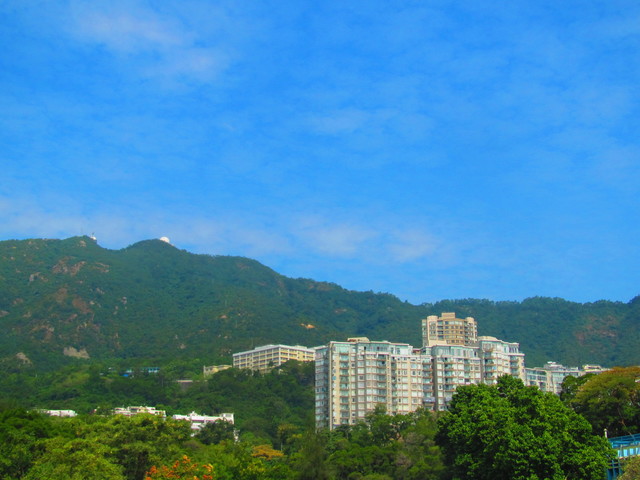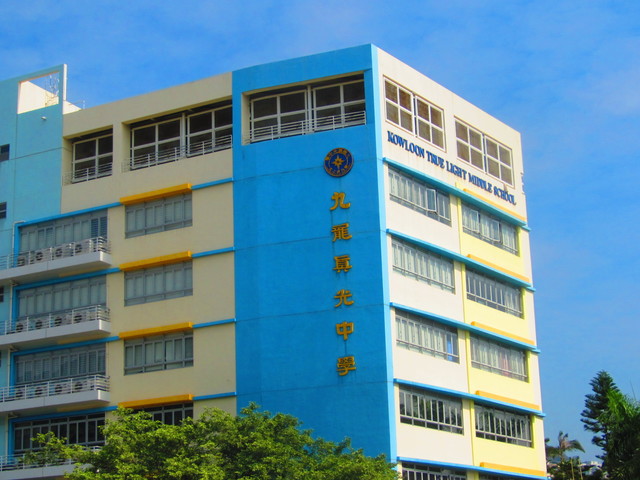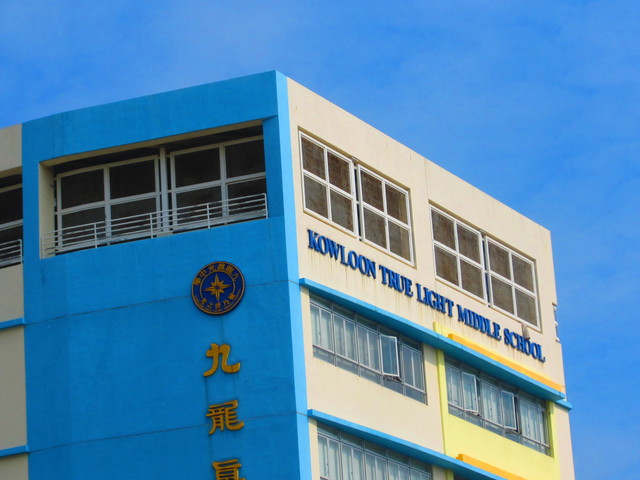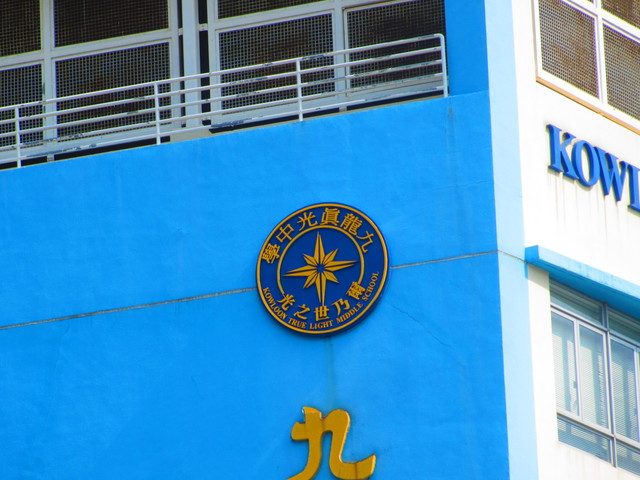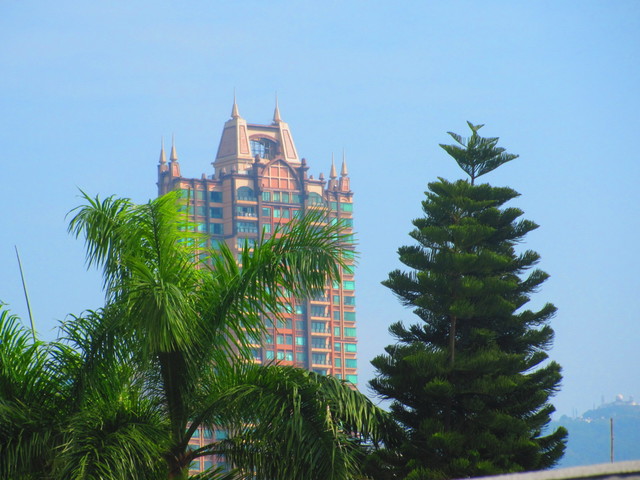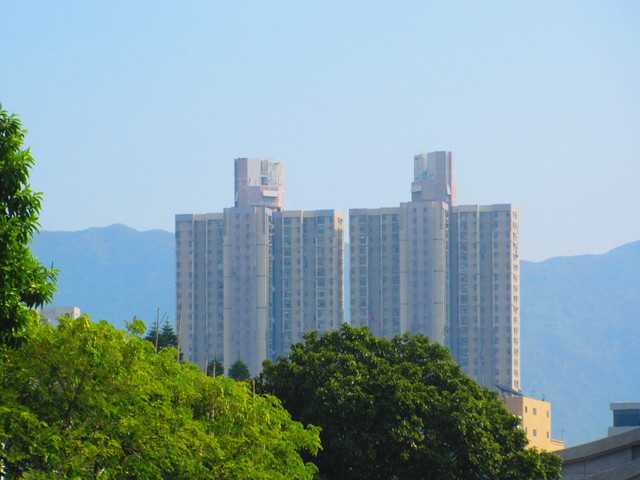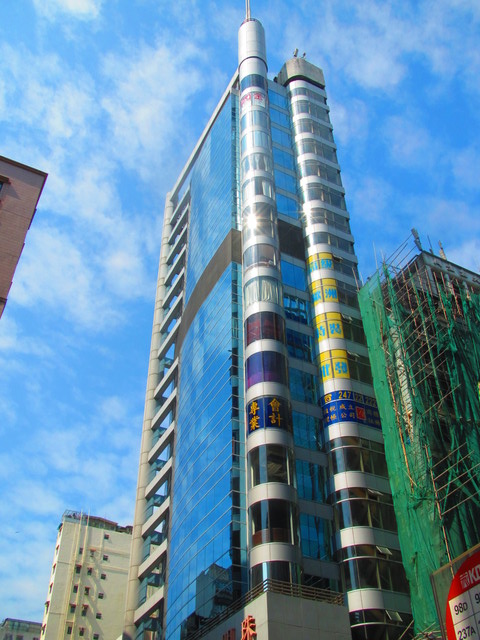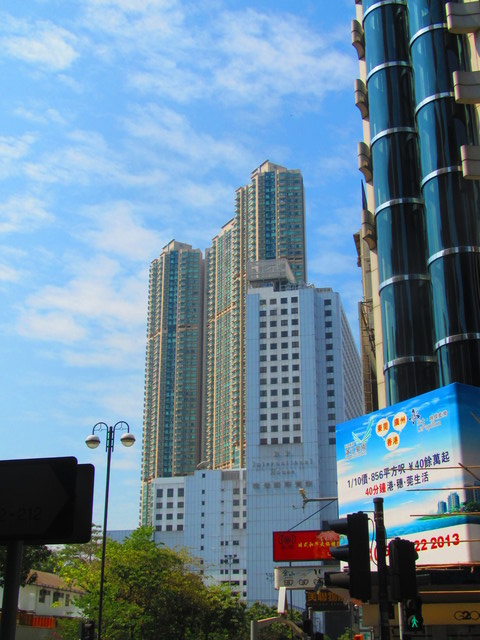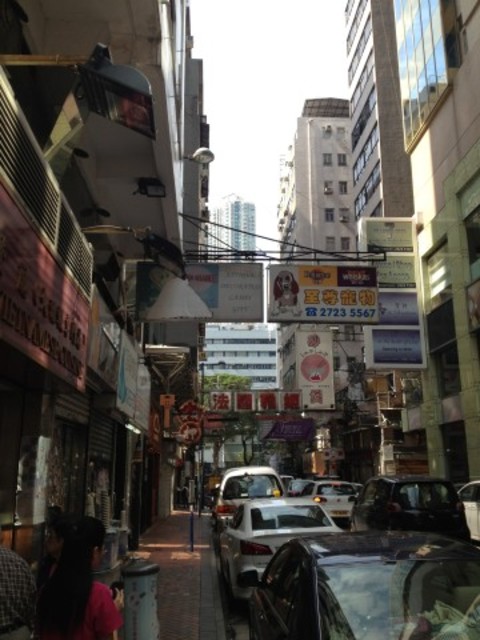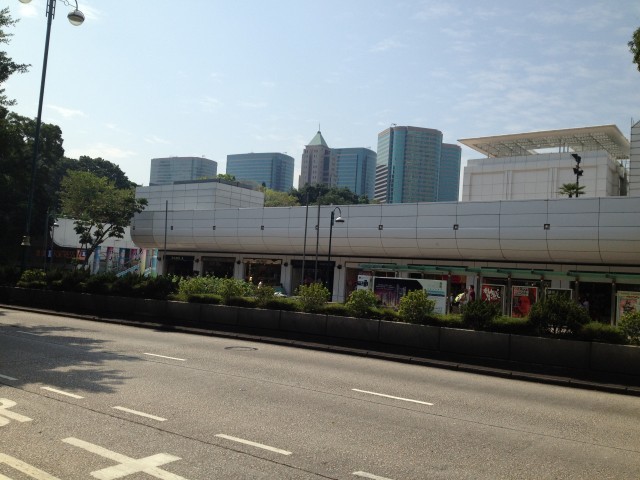 Oh,
Hong Kong's astronomical observatory is not open
for wandering tourists…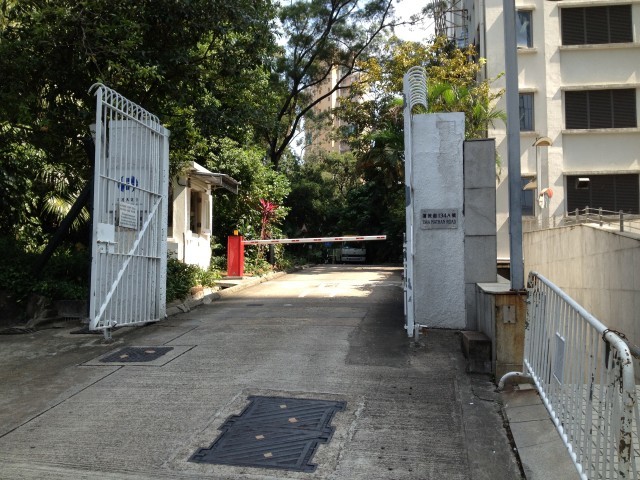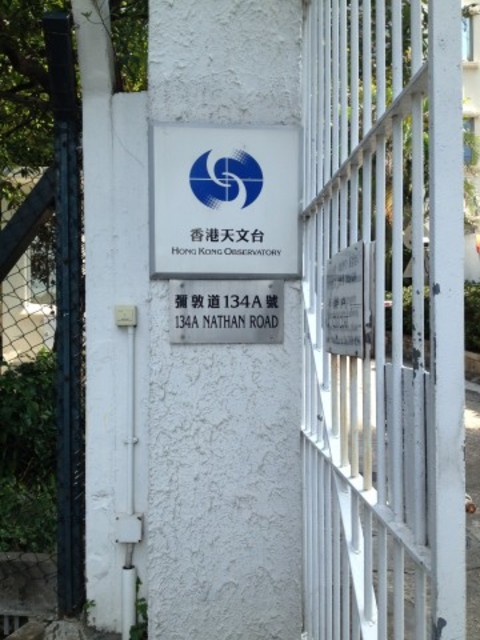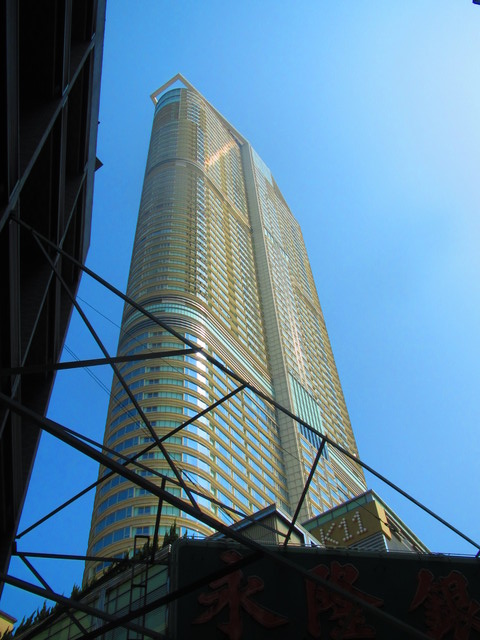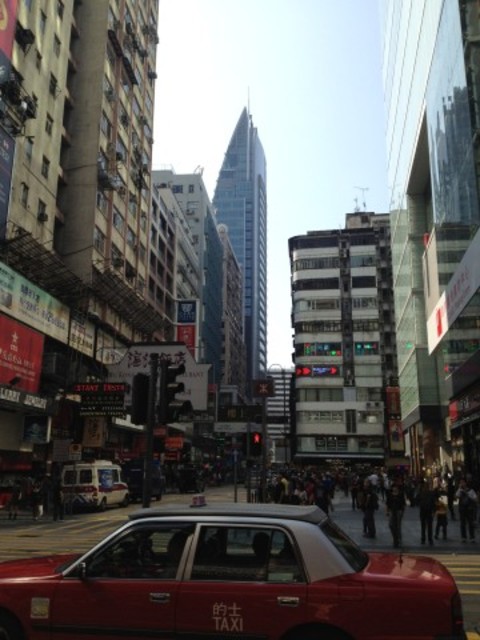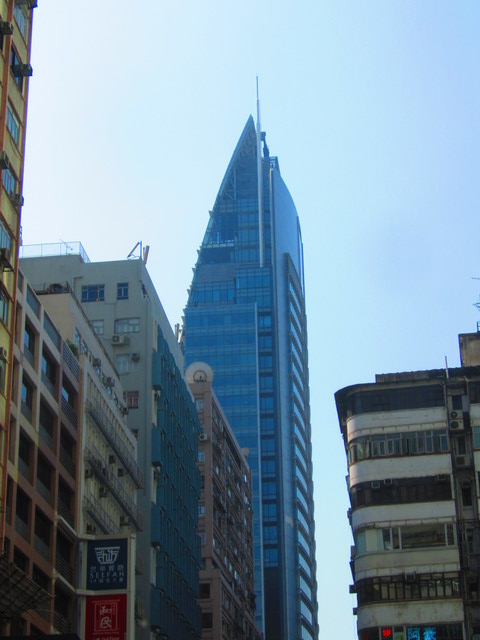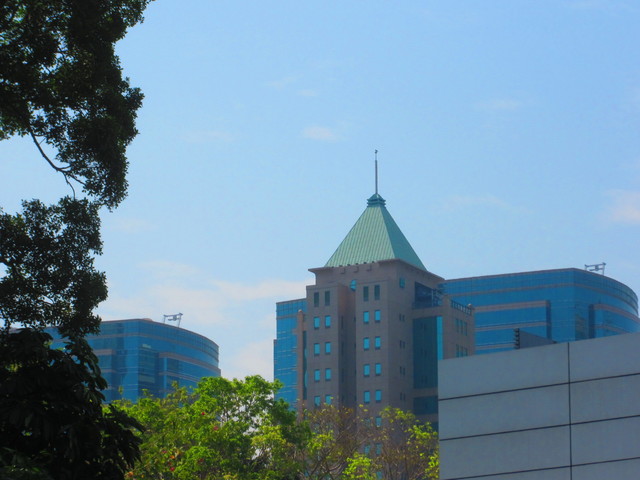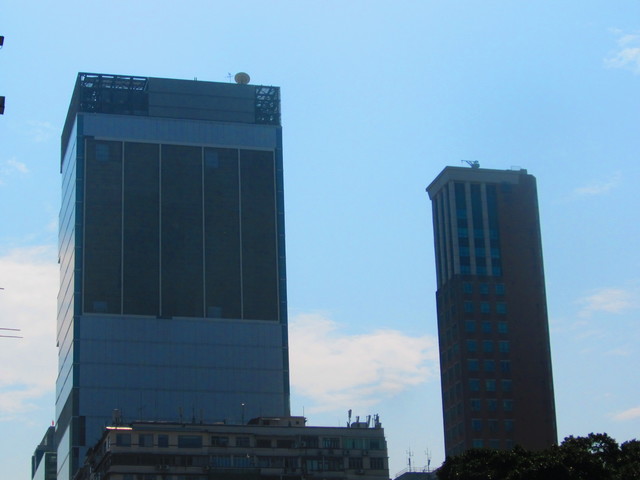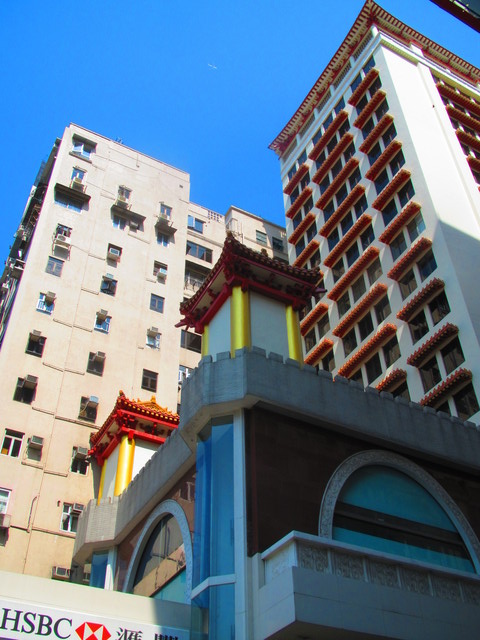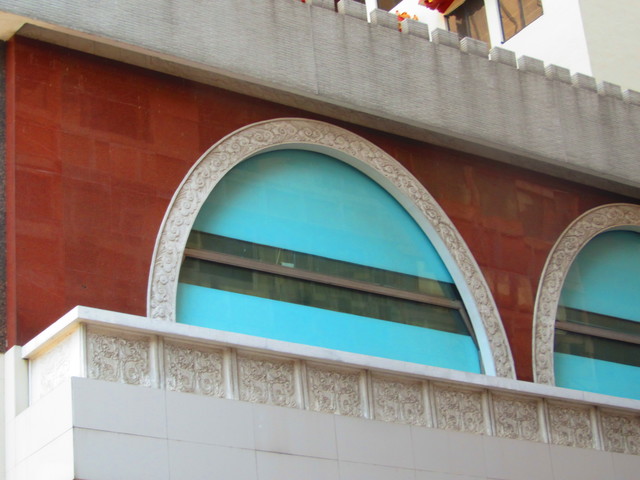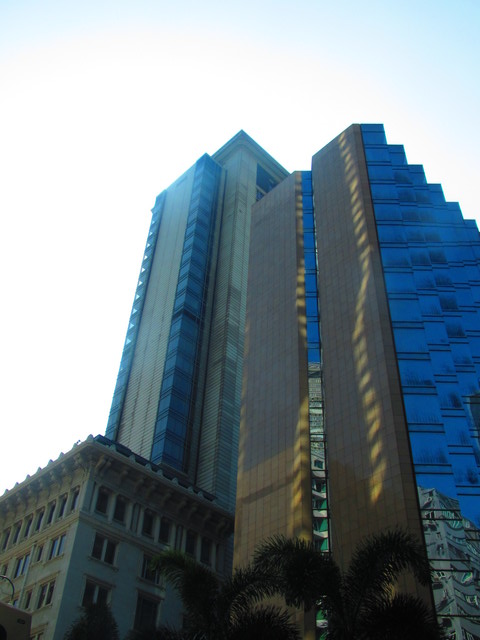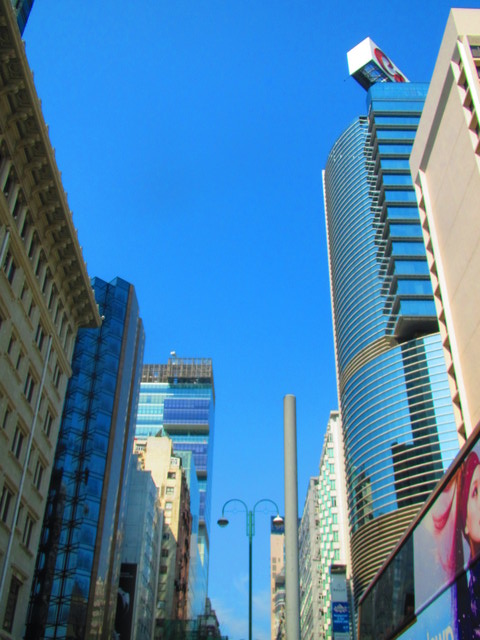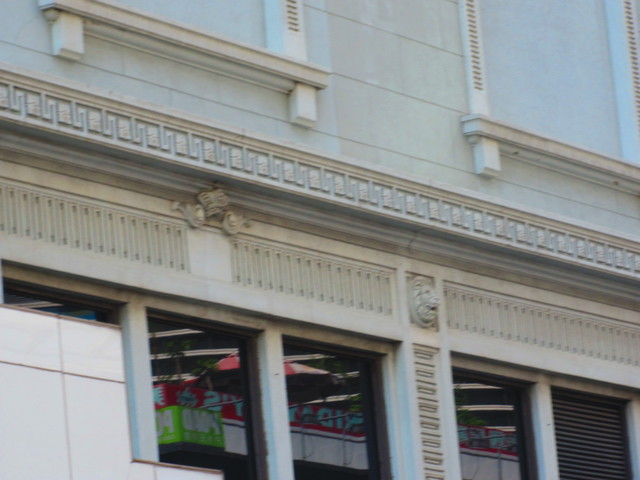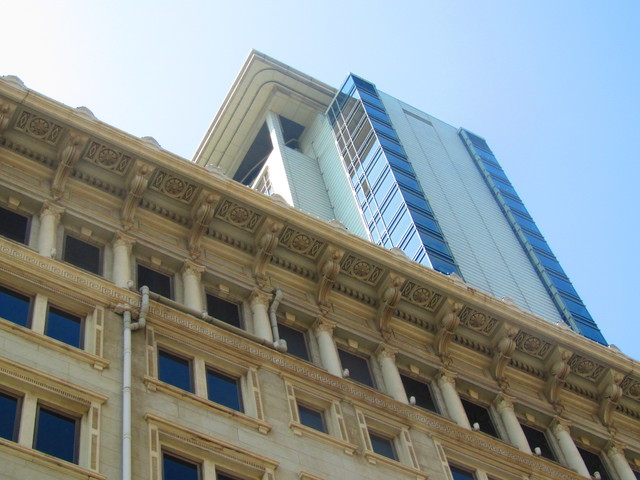 And here is the dome of the
Hong Kong Space Museum!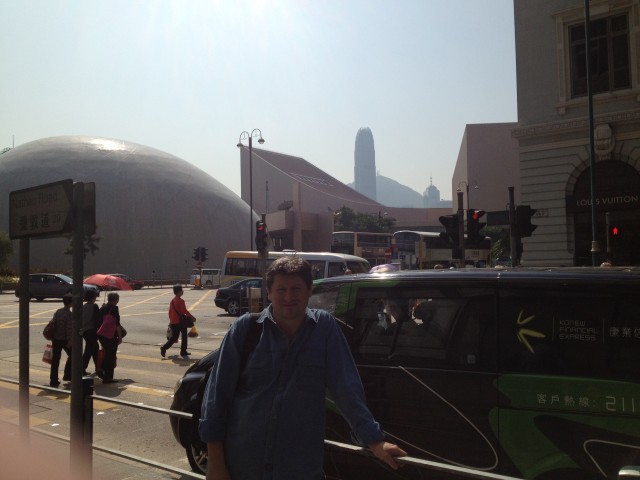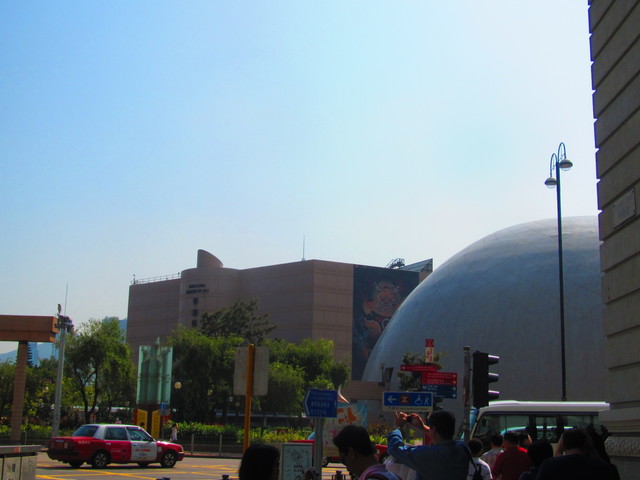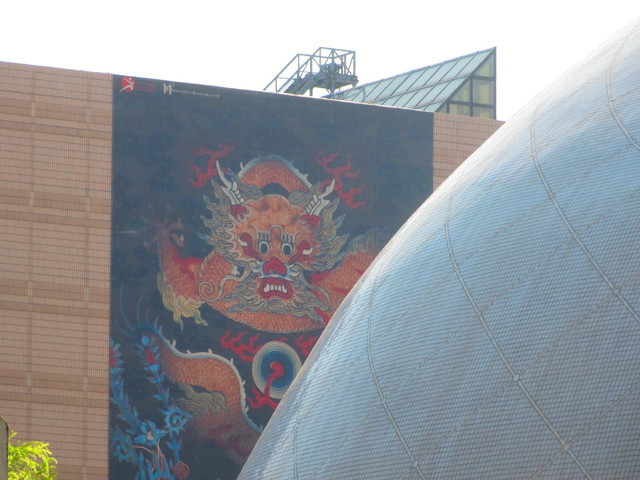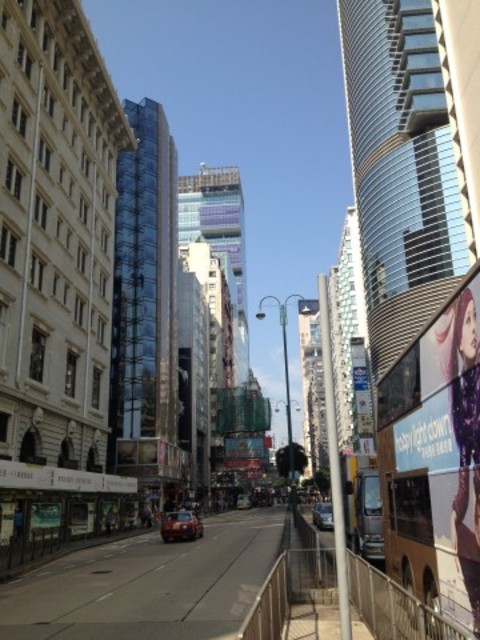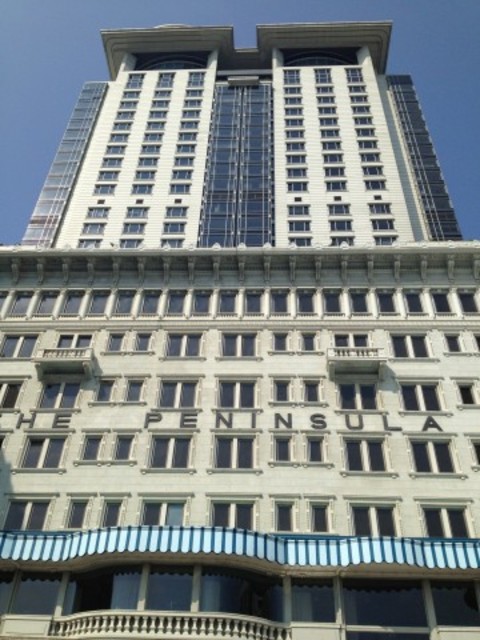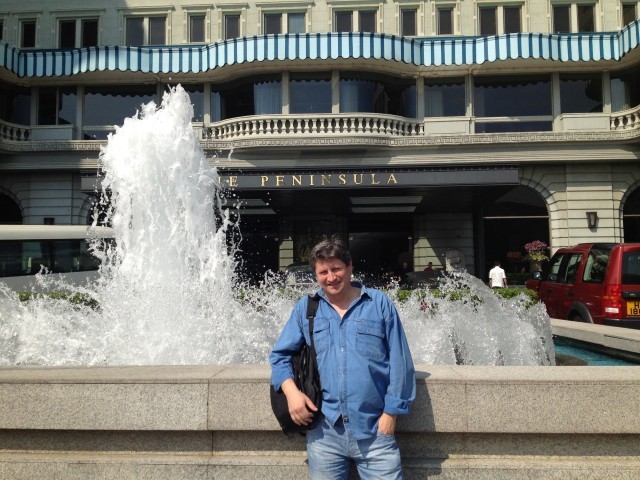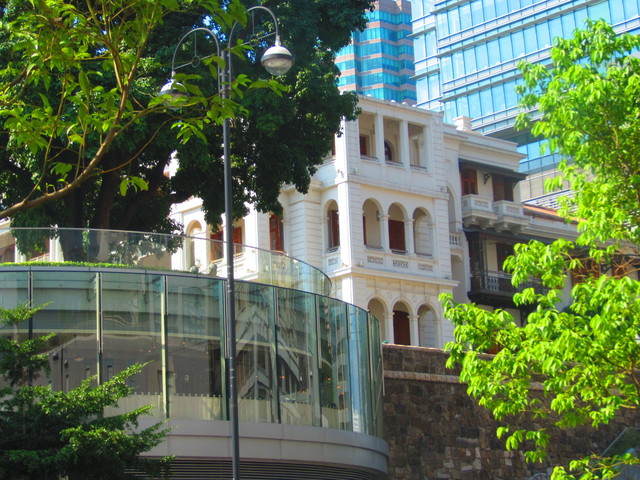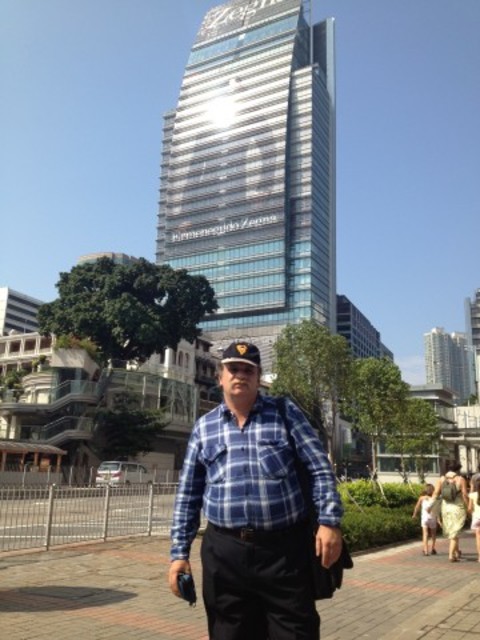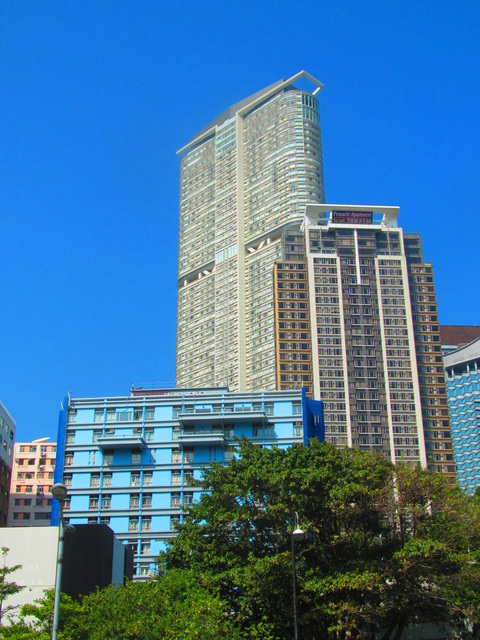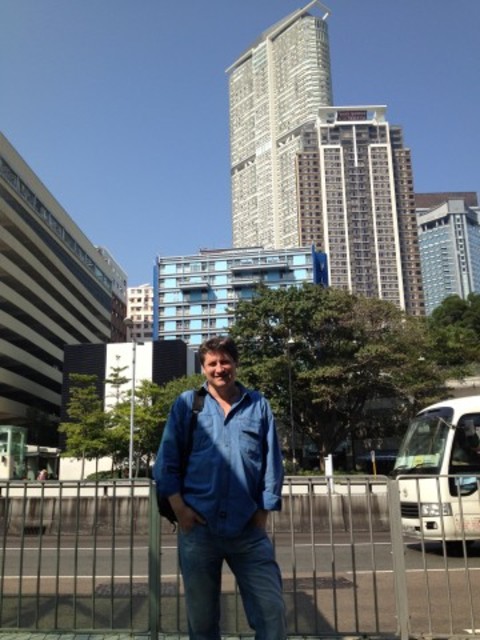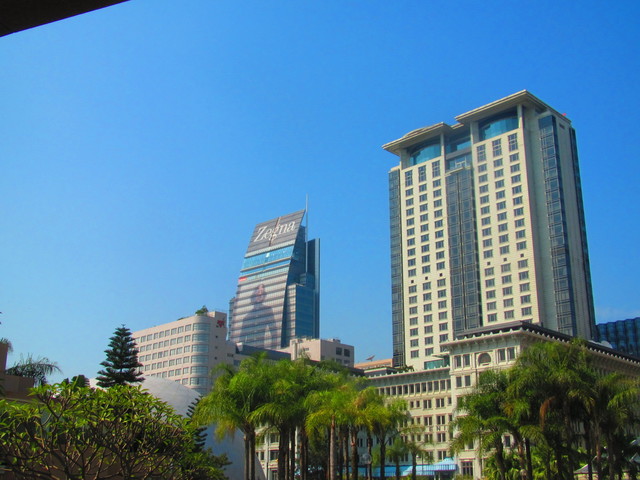 "Is this a predecessor
of stellar astronautics?"
I asked Felician.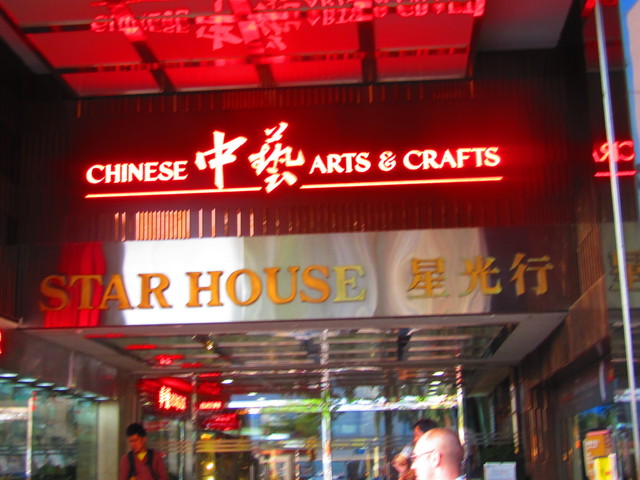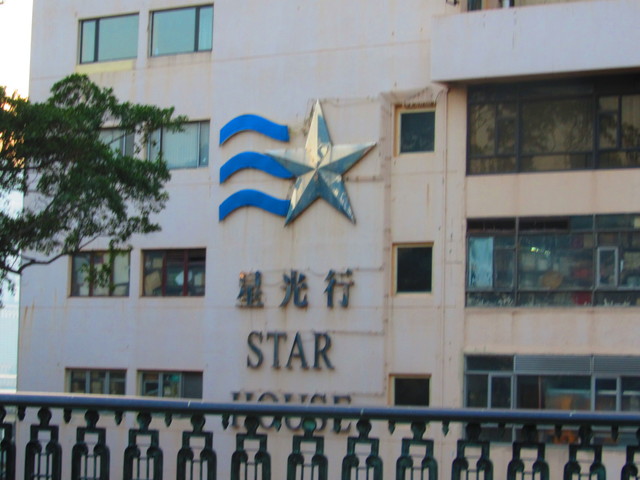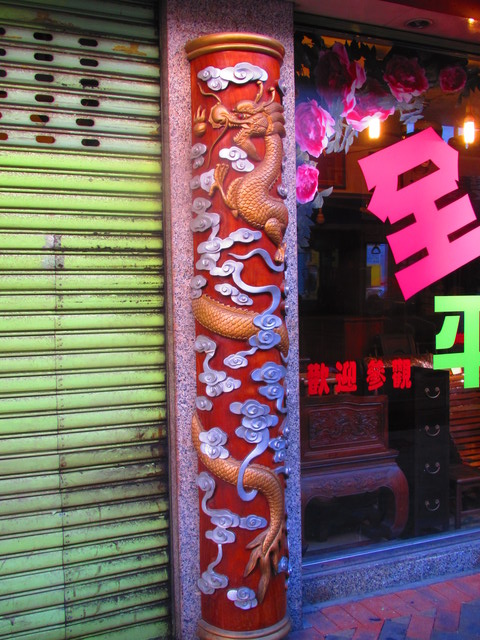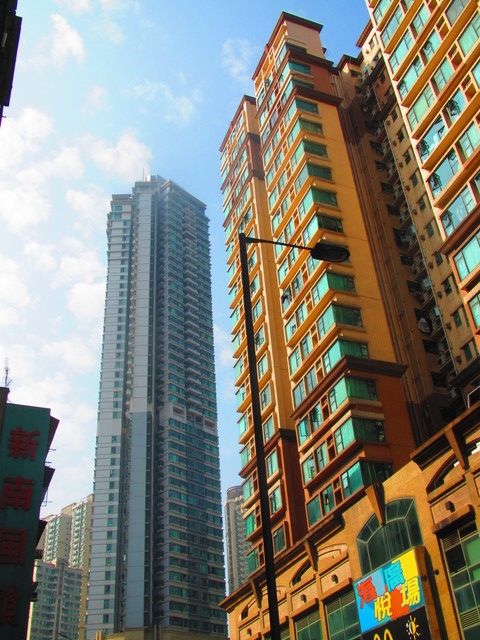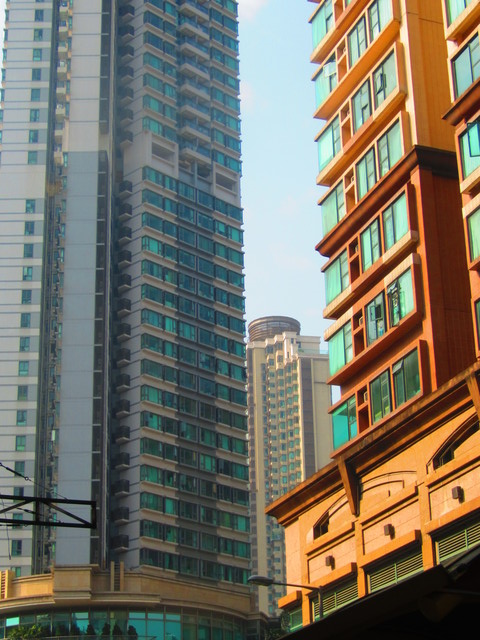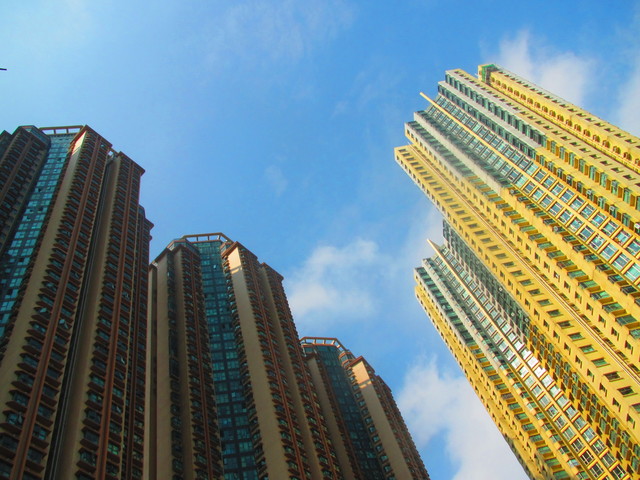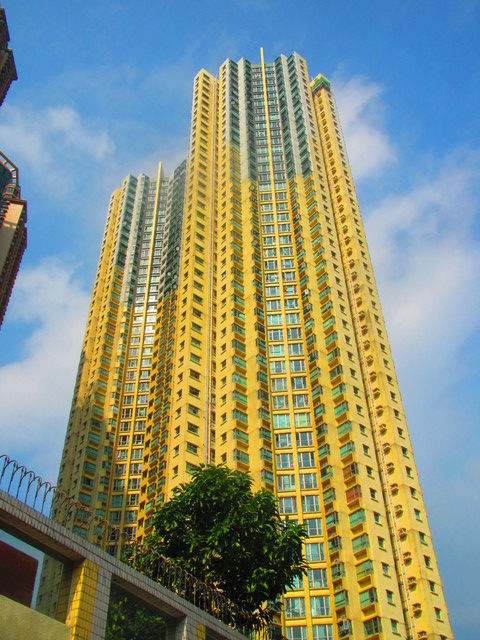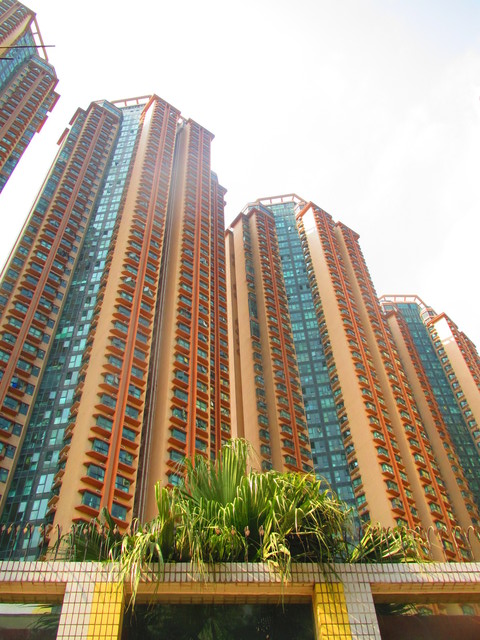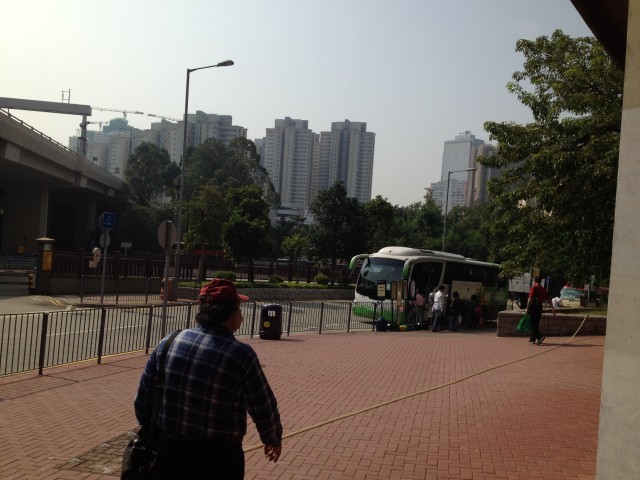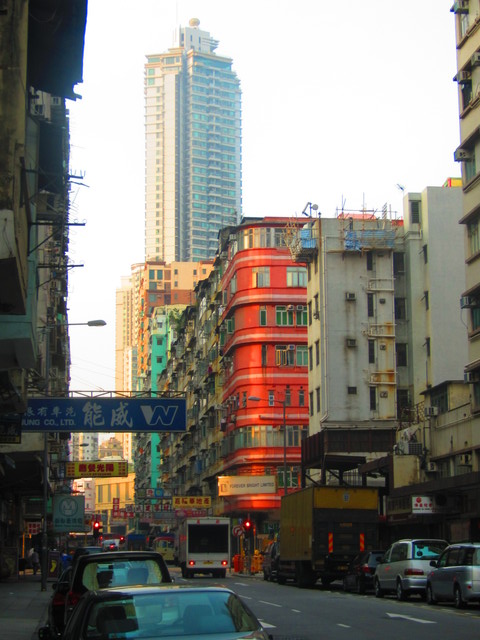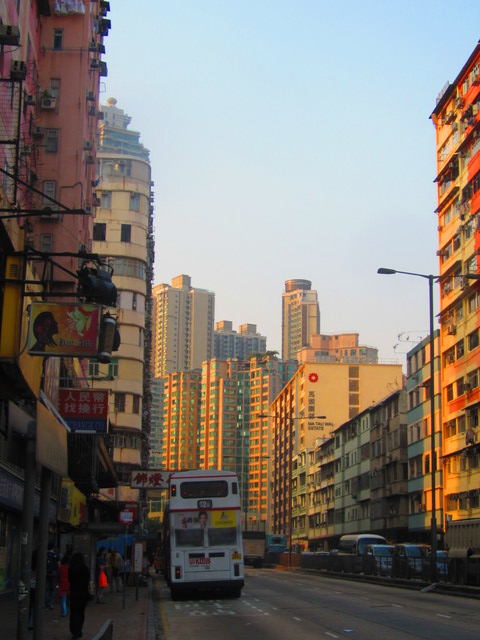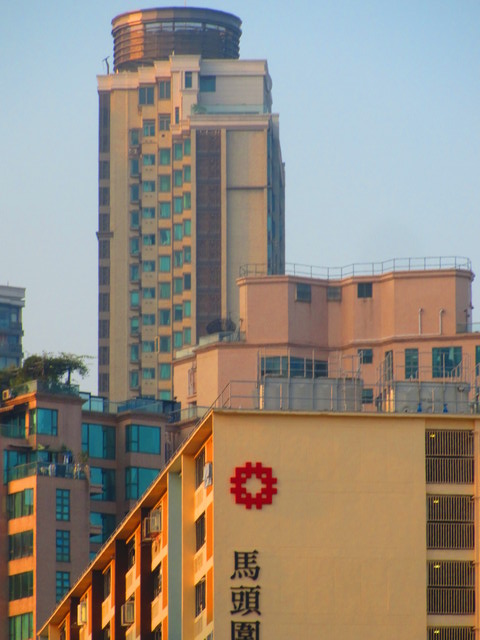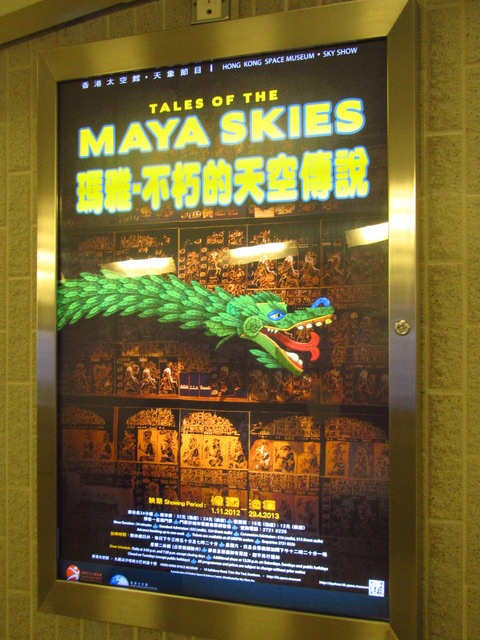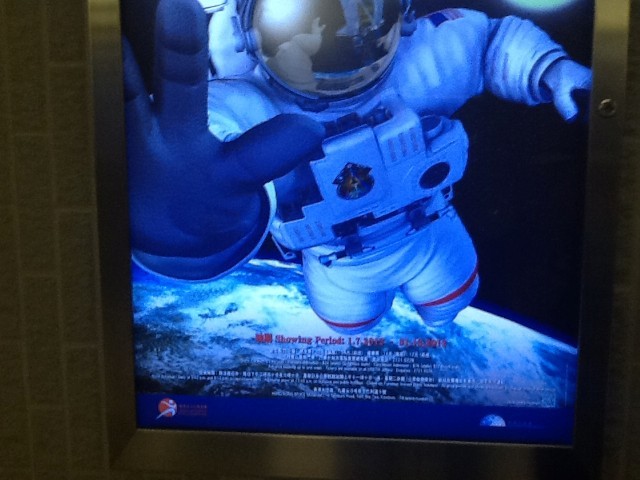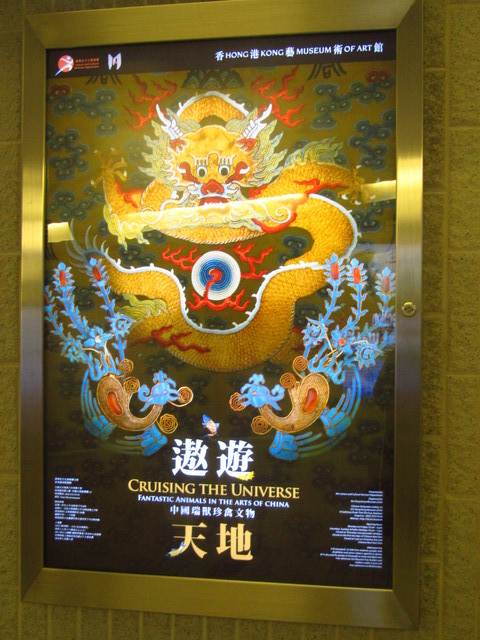 We had two main objectives:
Clock Tower
(the past anticipating the present)
and International Commerce Center (484 m high,
the present anticipating the future):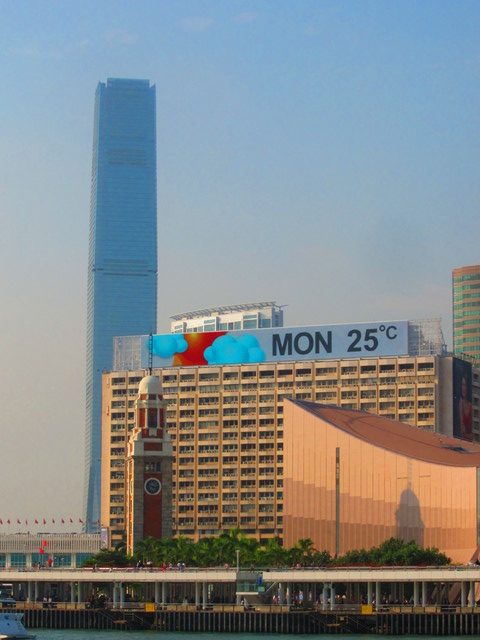 First, the Clock Tower,
which was built in 1916.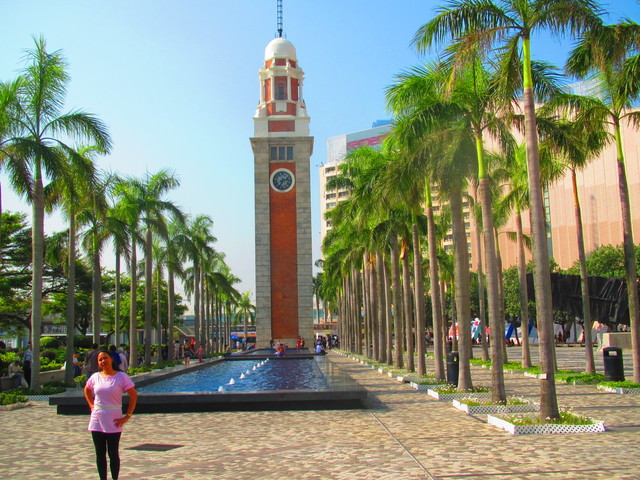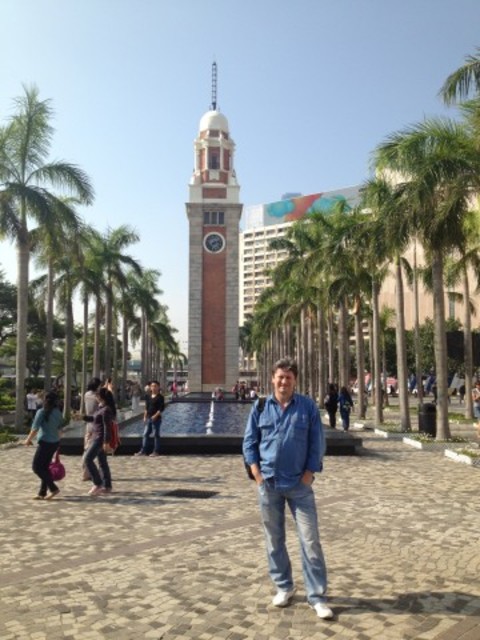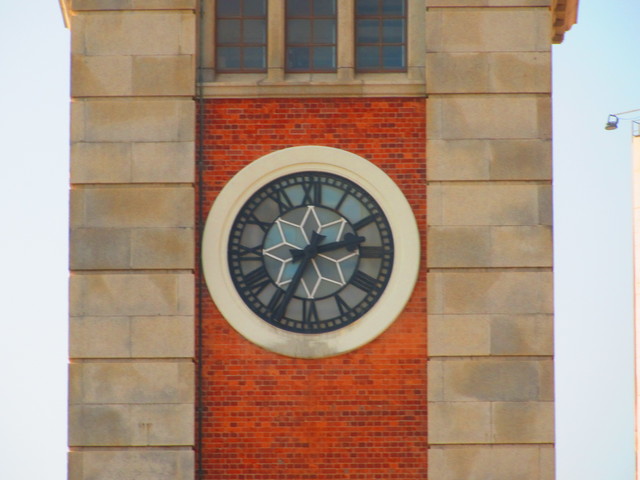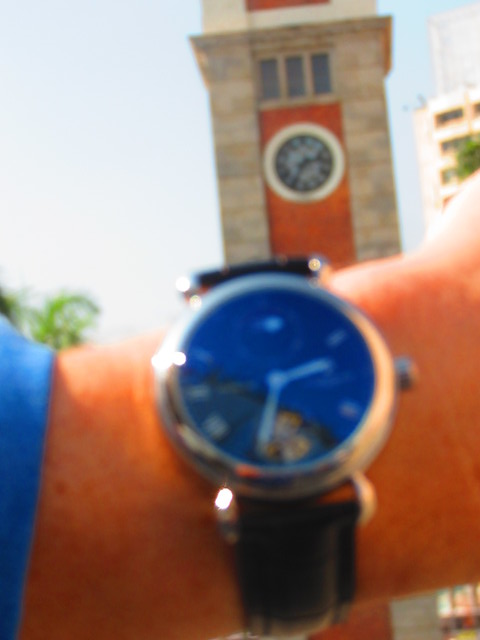 For the second destination we followed a long way,
being interested in the entire aspect of the Union Square,
a group of giant complexes of towers,
culminating with the International Commerce Center
(the highest building in Hong Kong)
and, right next to it,
especially the Arch Tower,
which consists of the Star Tower,
which is connected to the Sun Tower,
which is connected through an arch to the Moon Tower,
which is connected to (other) Sky Tower…
which is… fantastic!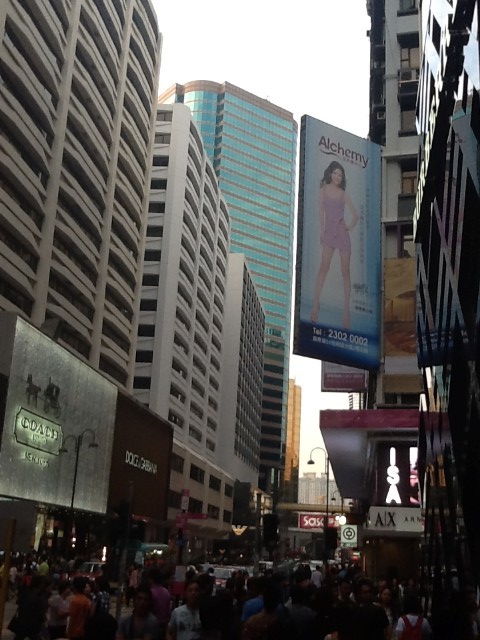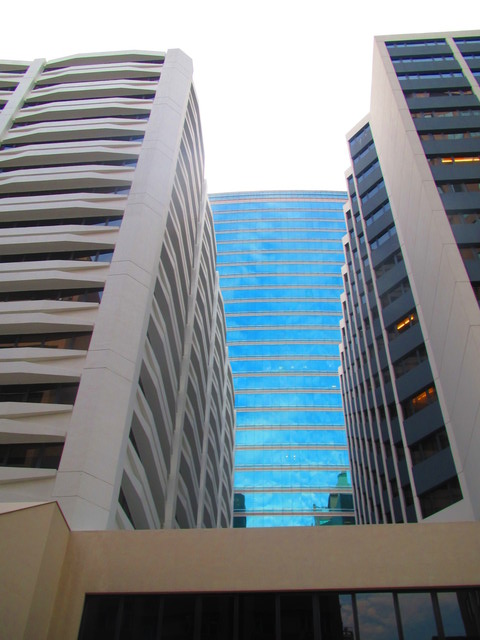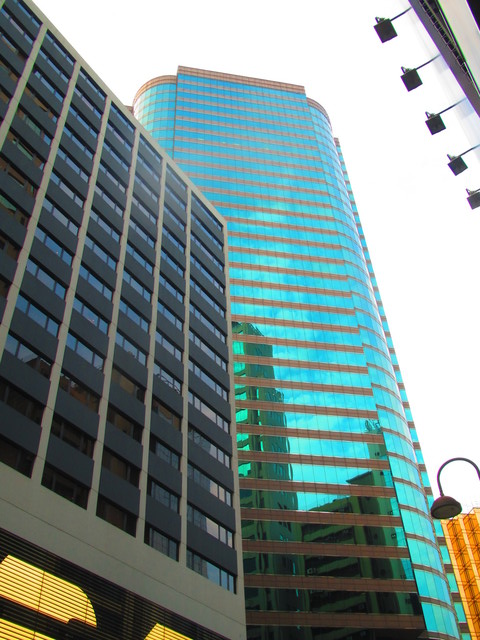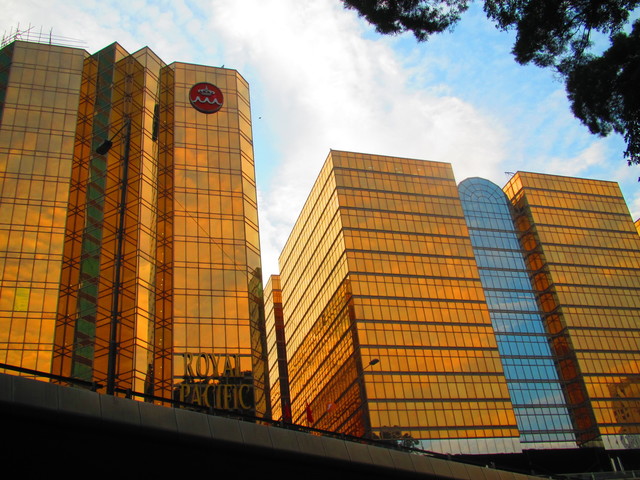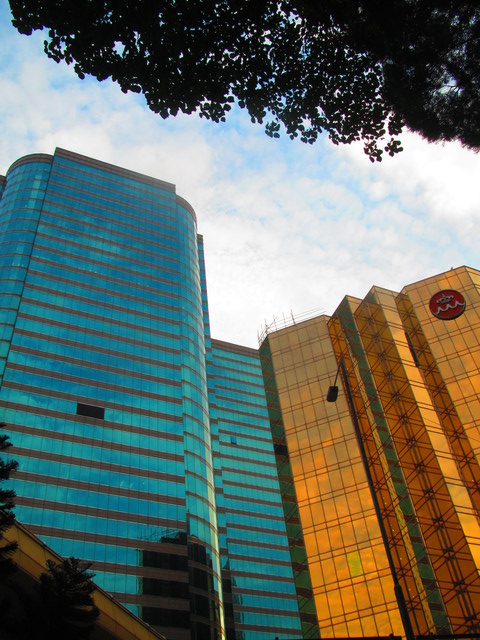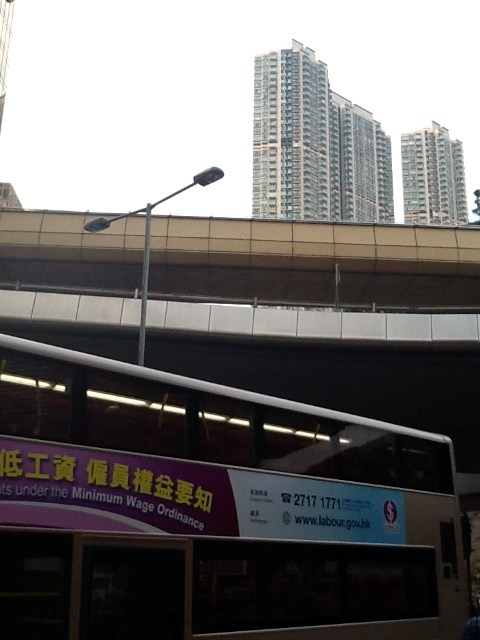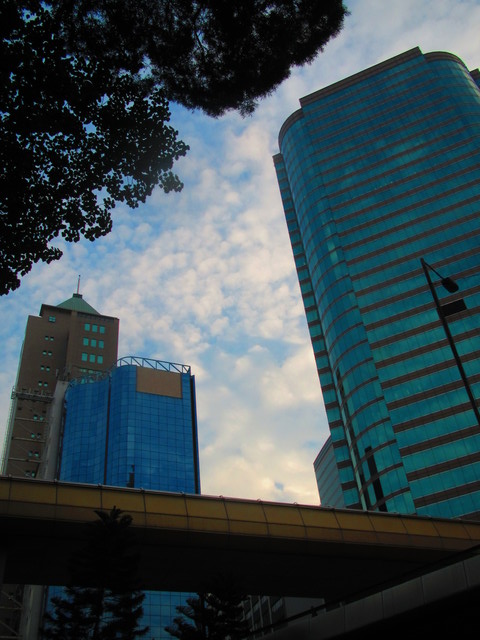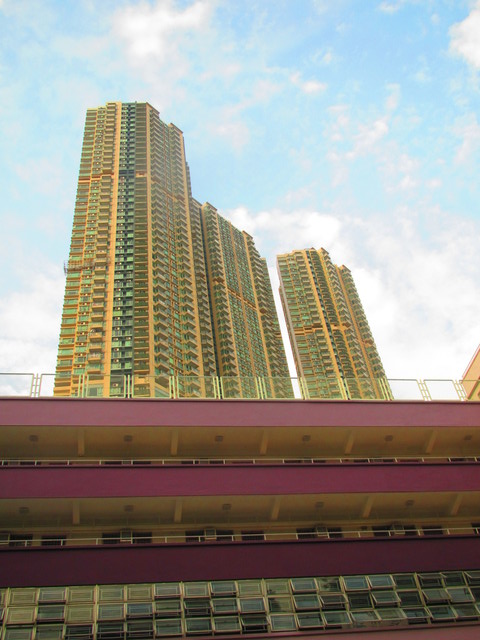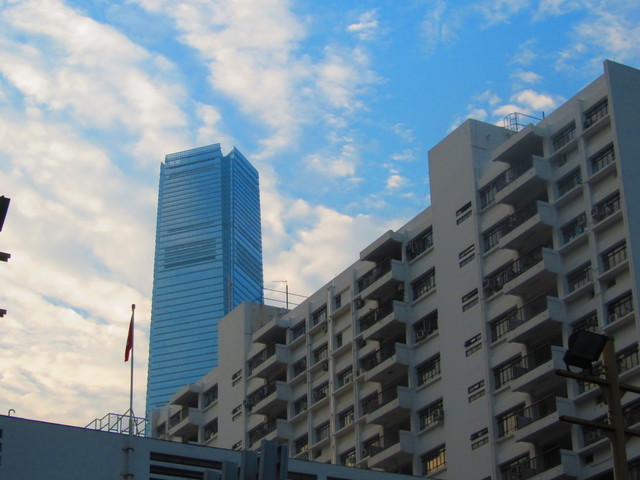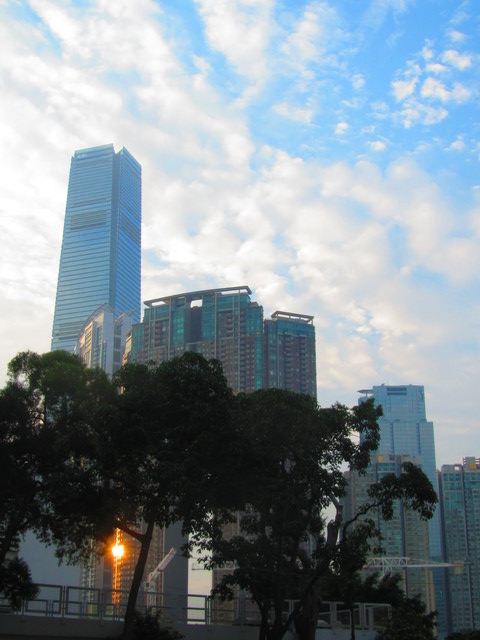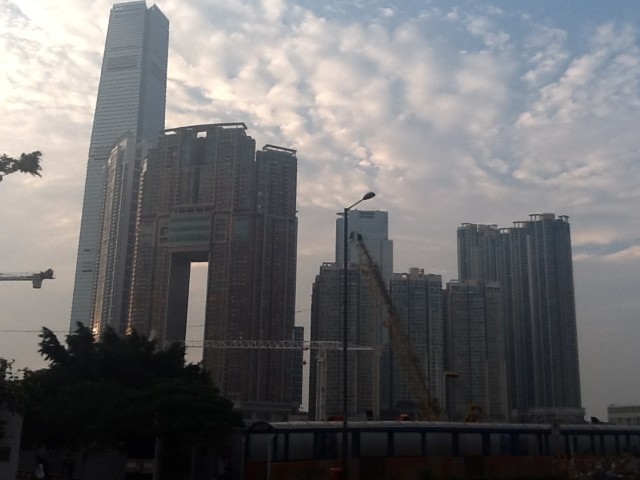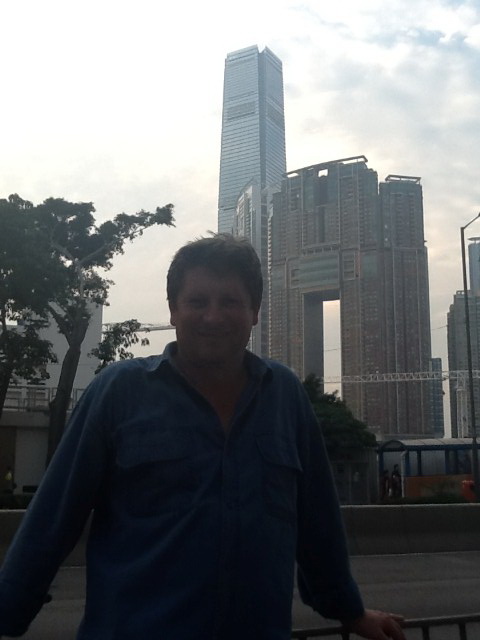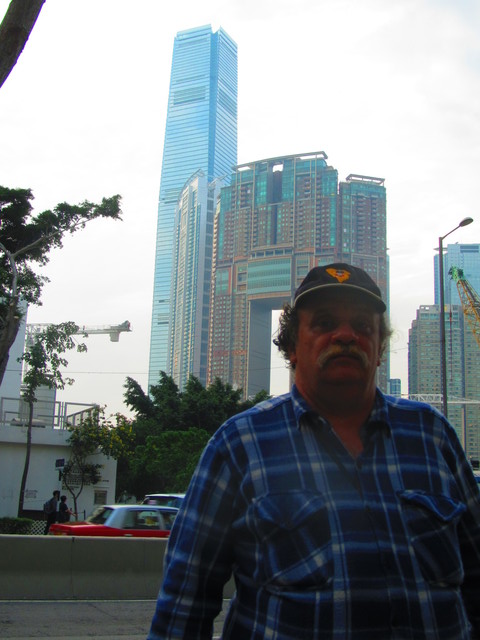 And over here,
a superb sunset as a crowning,
for which we tried personal visions:
PHOTOGRAPHIC MINI-POEM
by Felician Ursache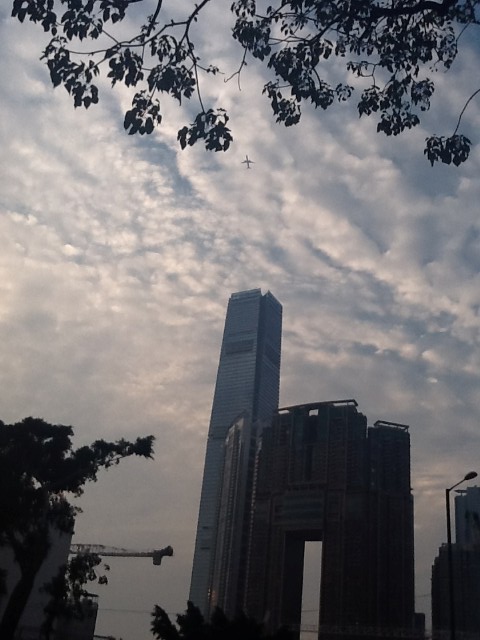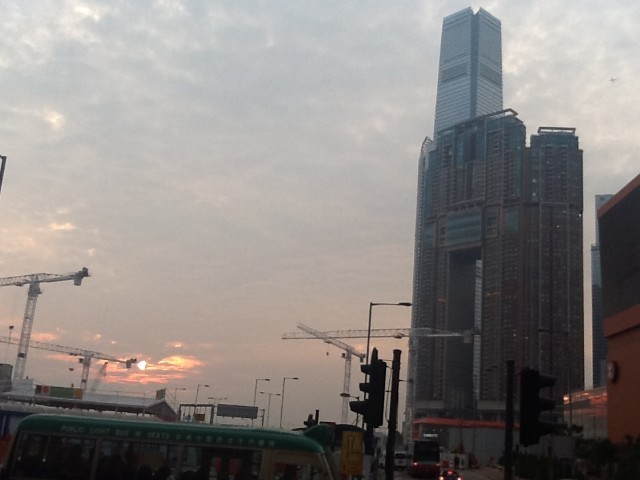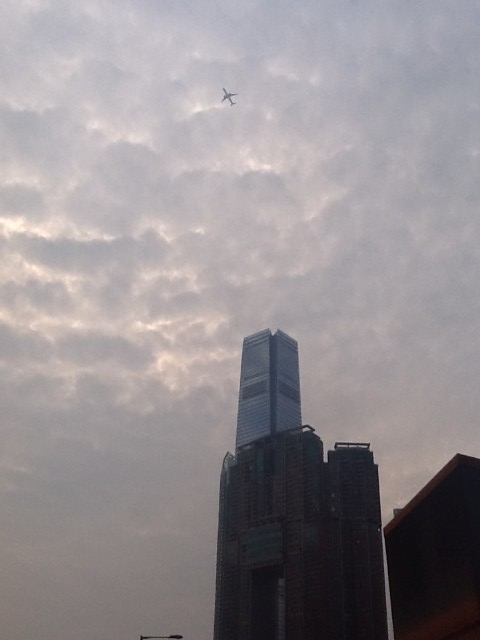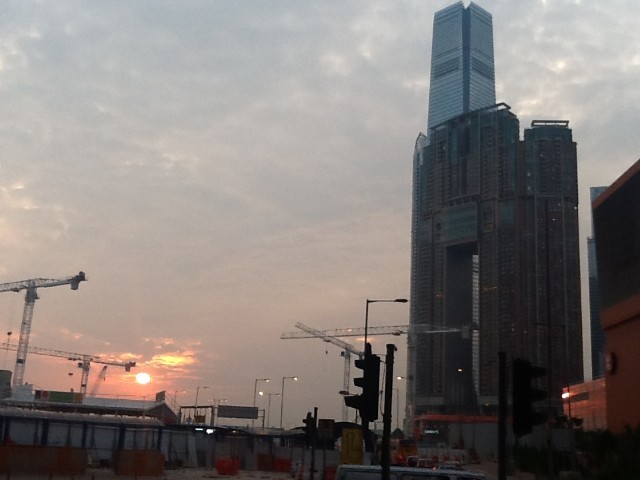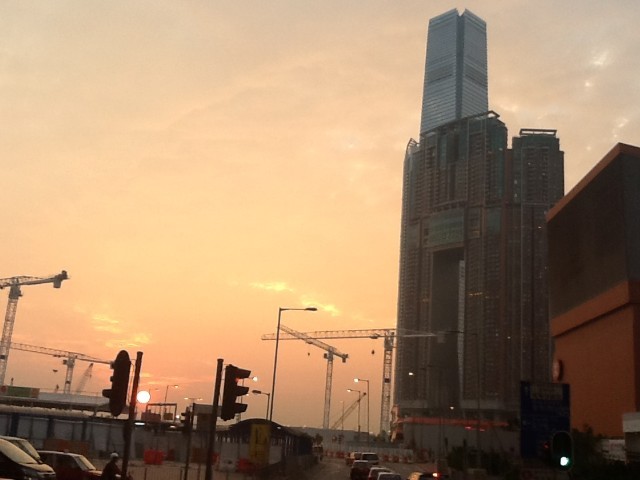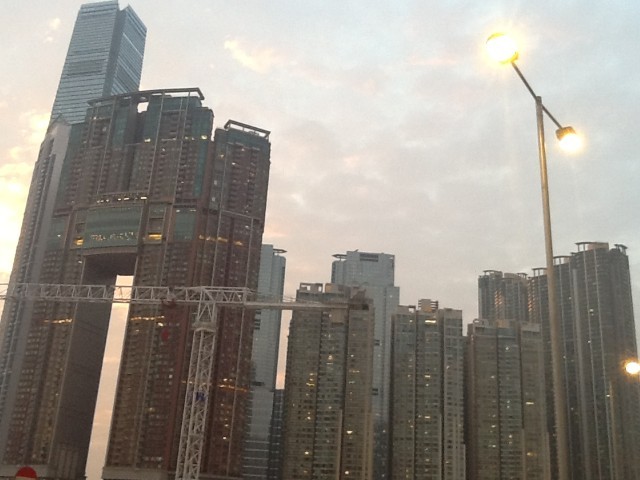 PHOTOGRAPHIC MAXI-POEM
by Andrei Dorian Gheorghe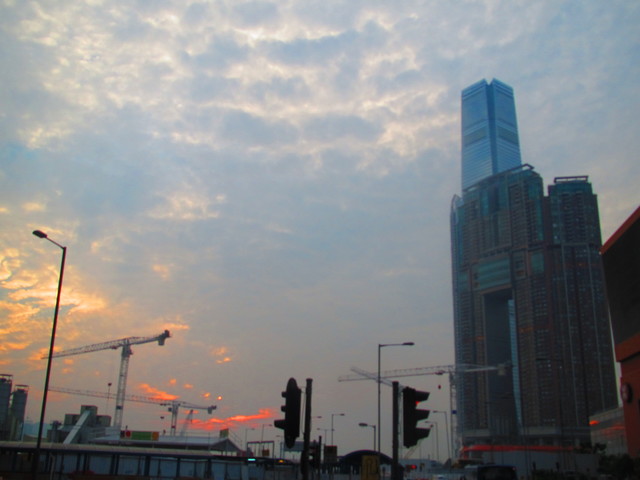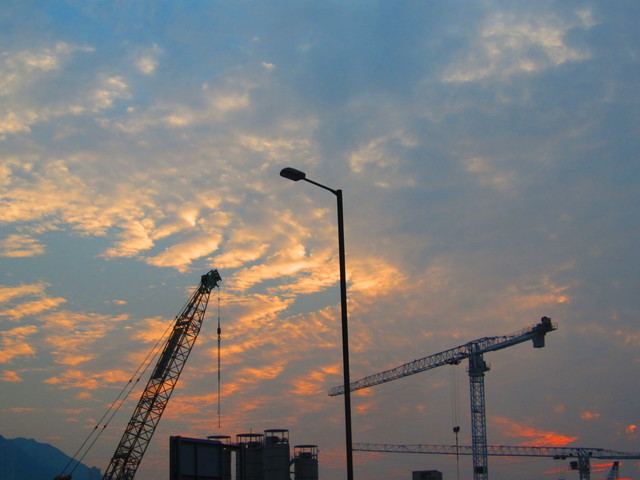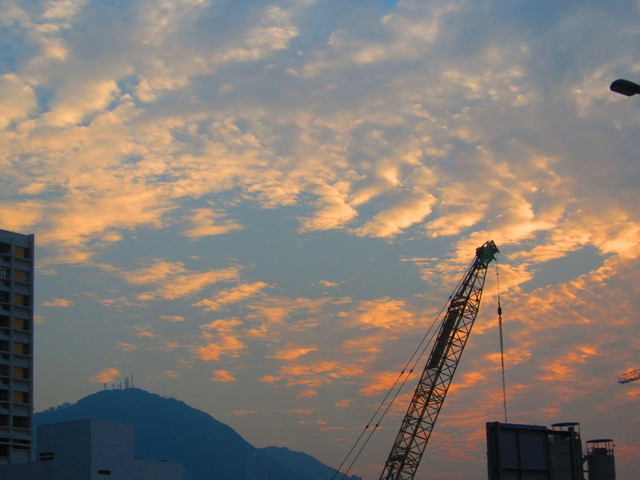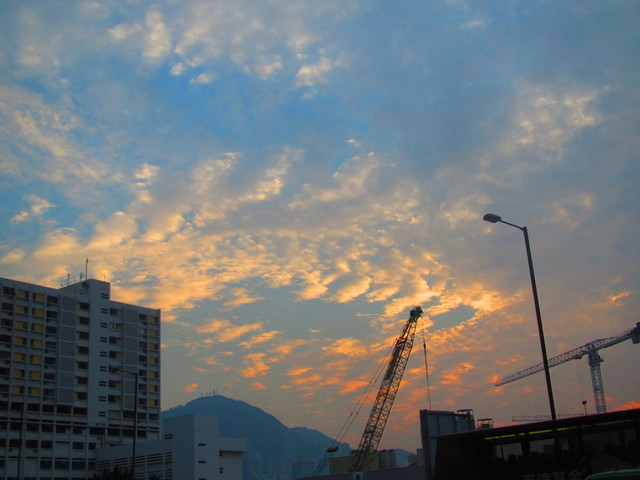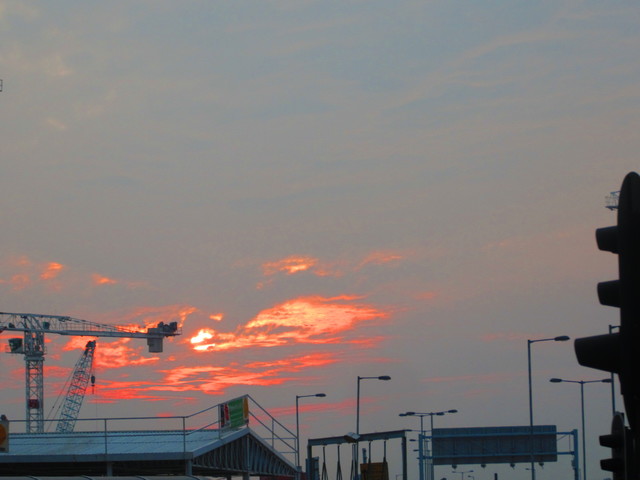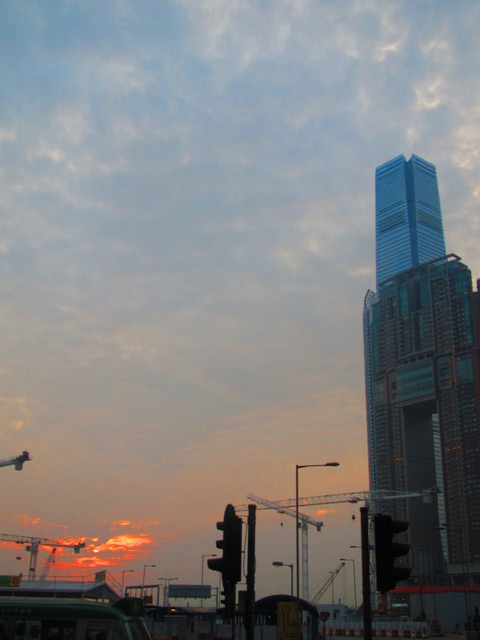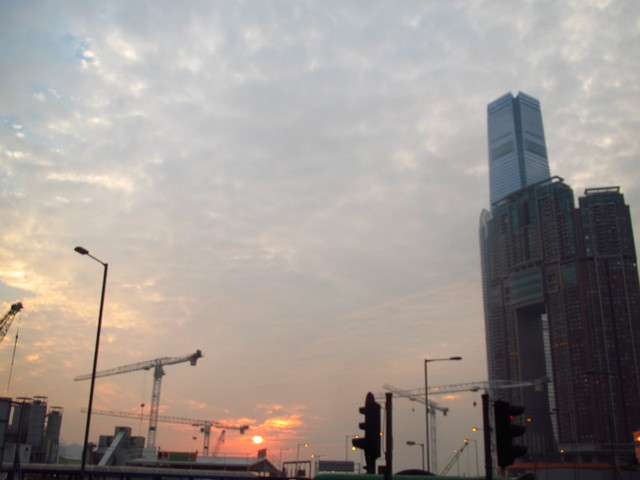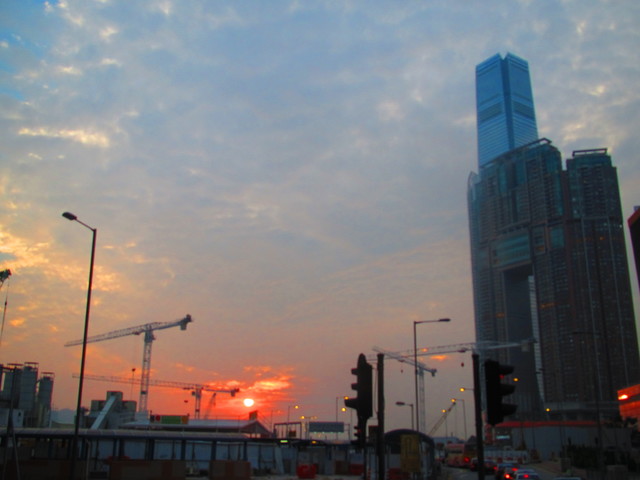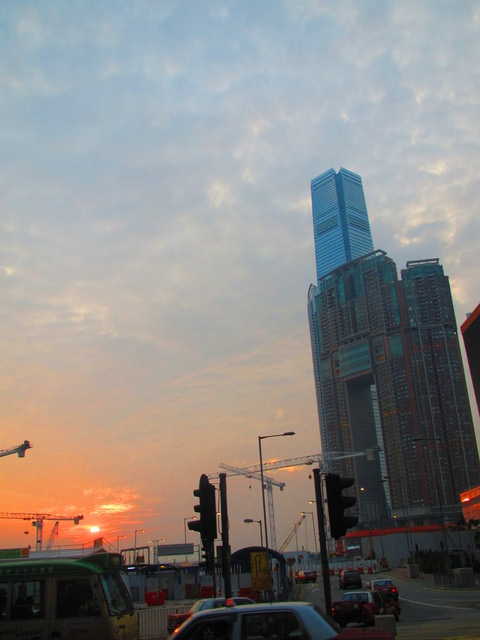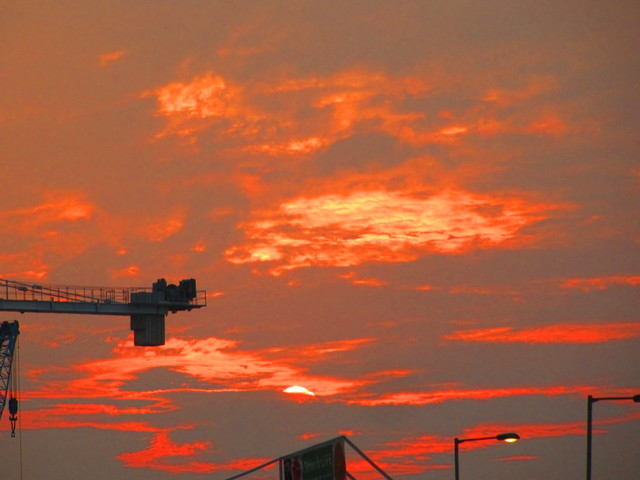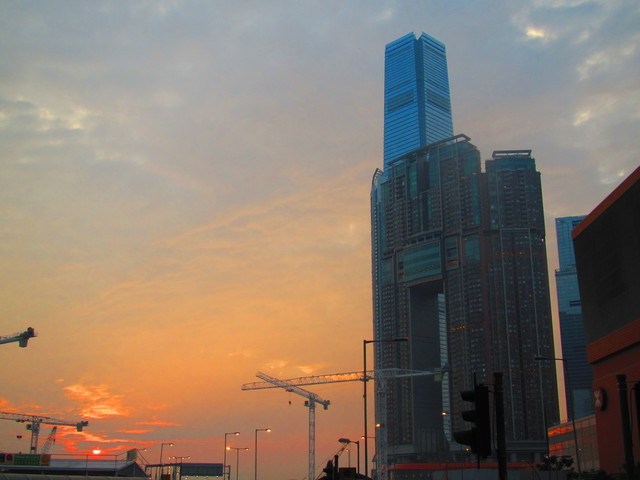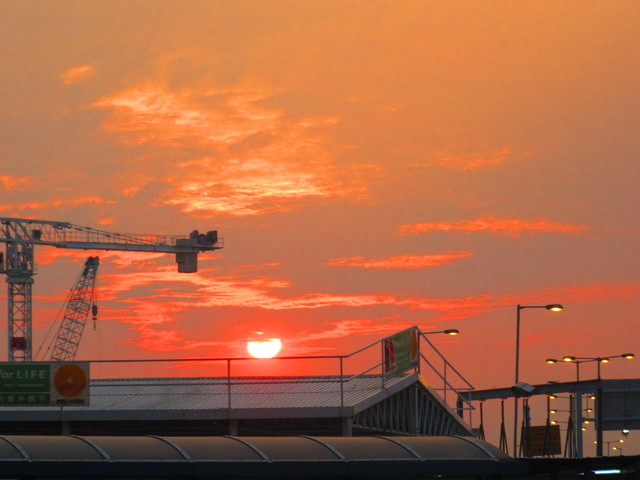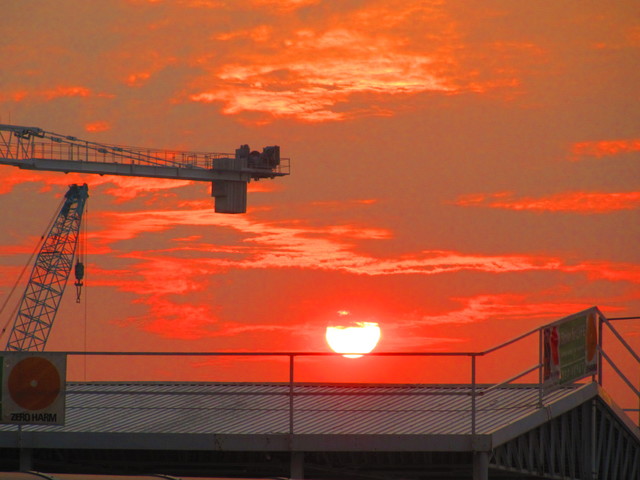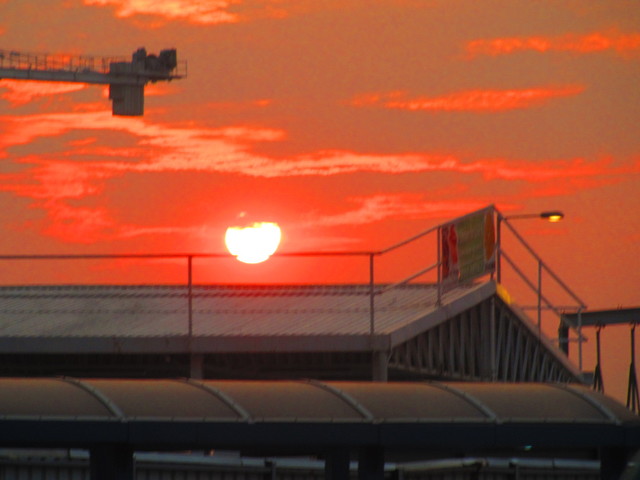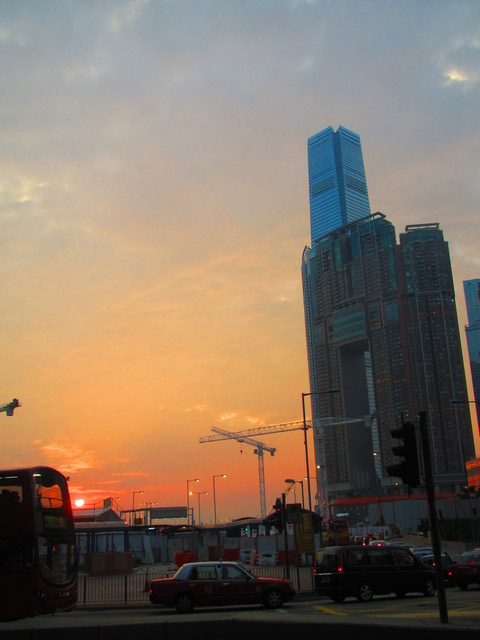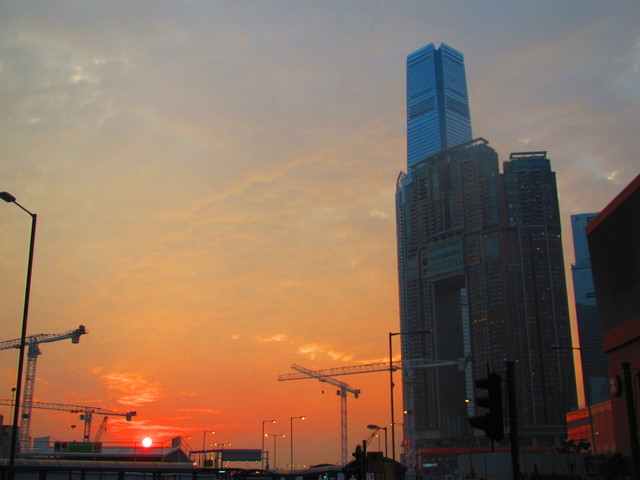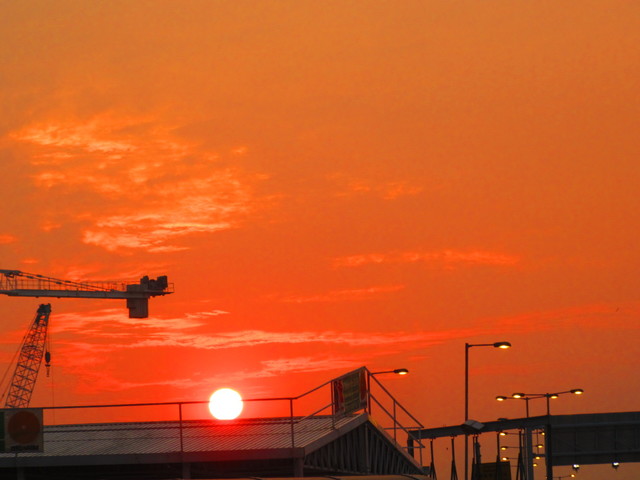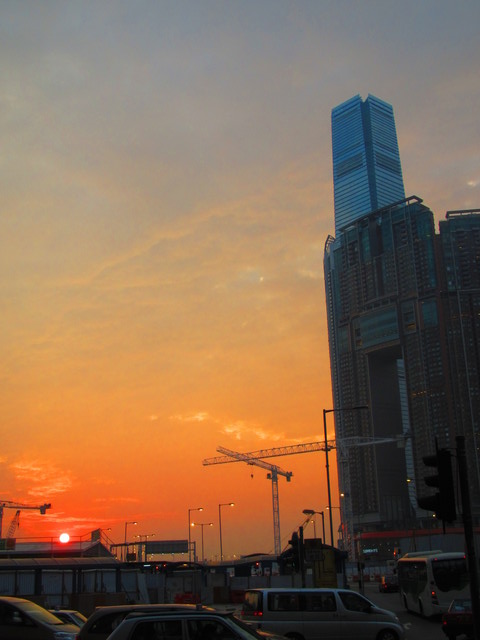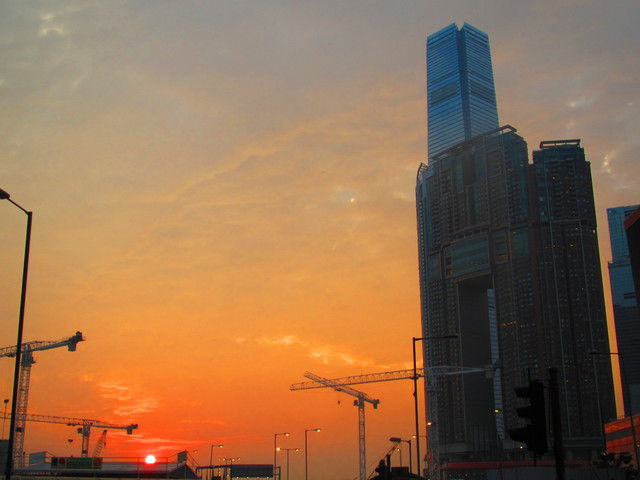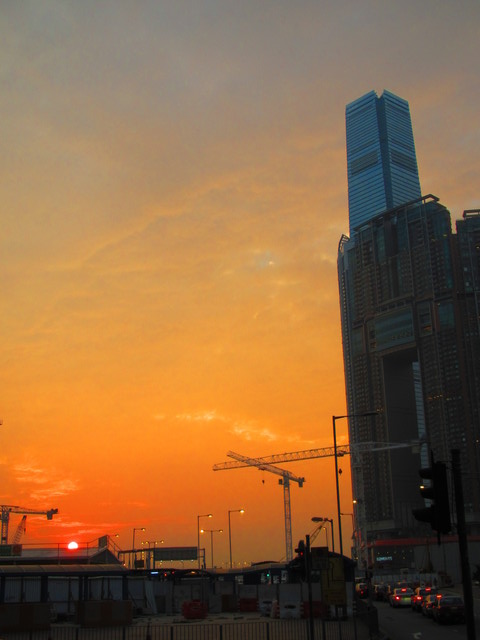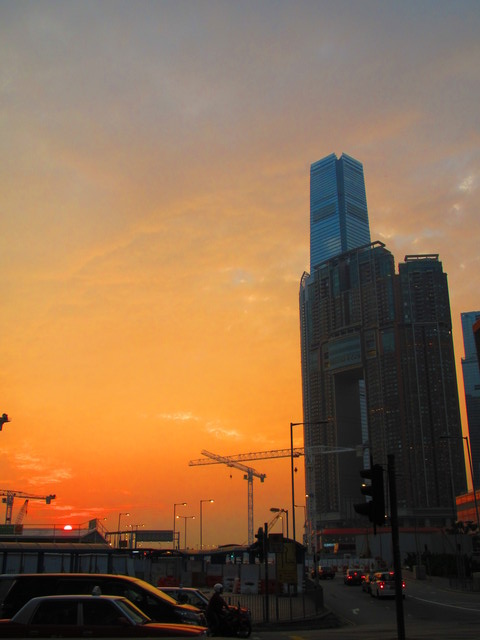 *
Maybe we should stop over there.
But we preferred to advance to that amazing place,
as if we wanted to plunge into the transient colors of the sky…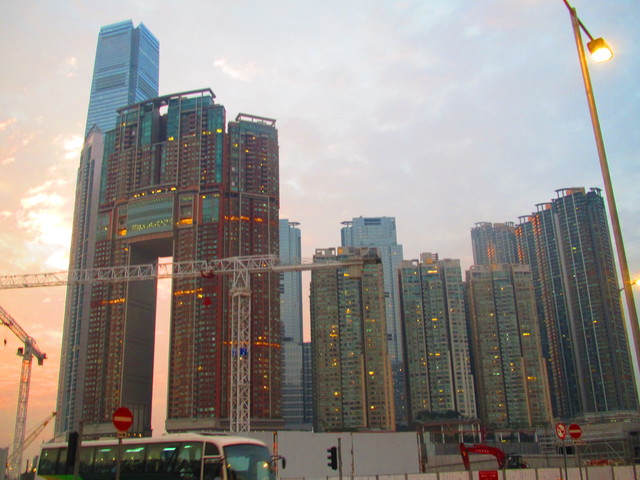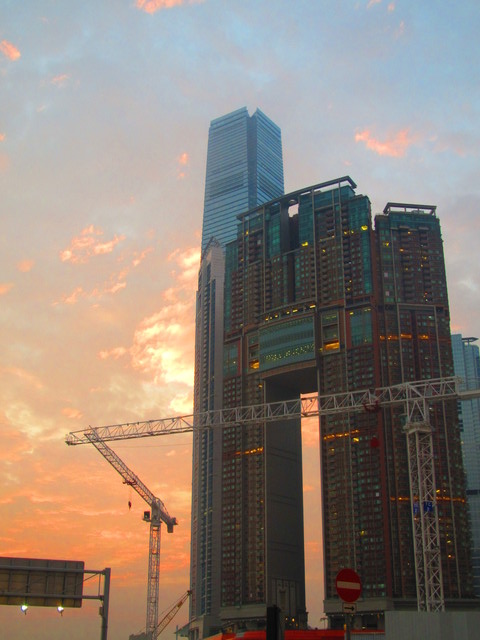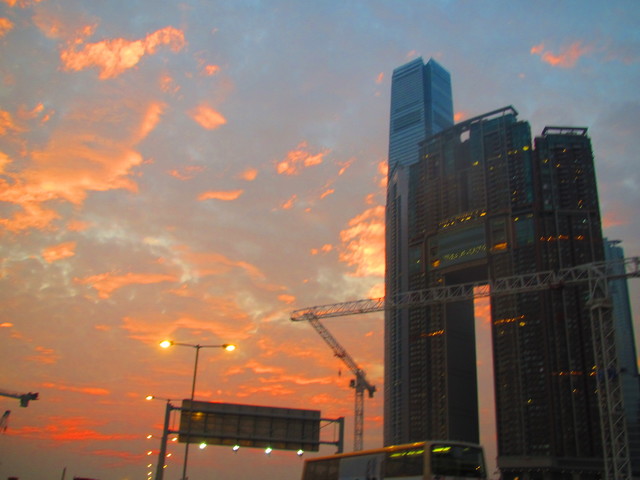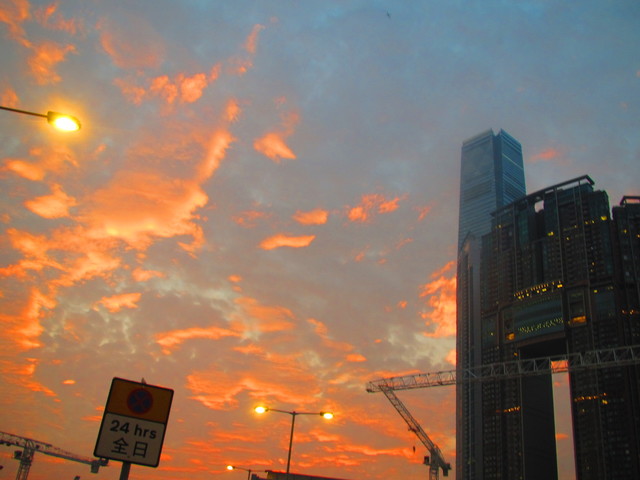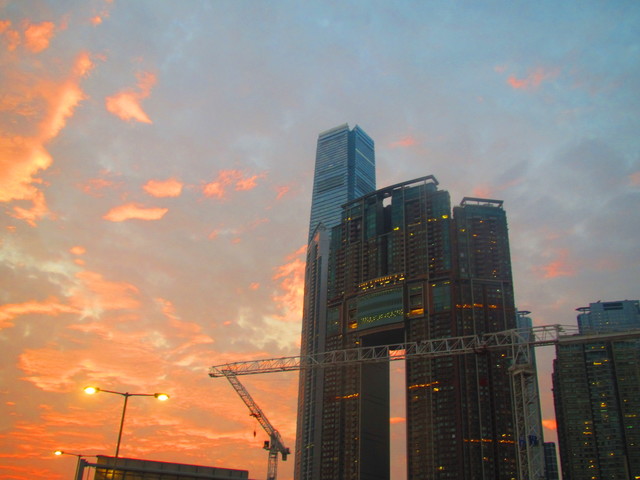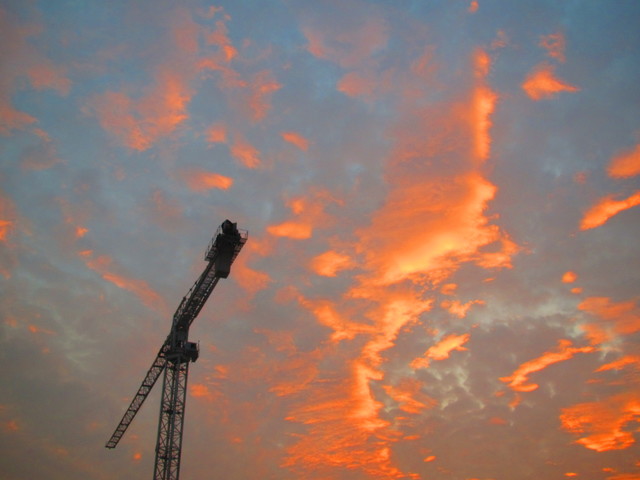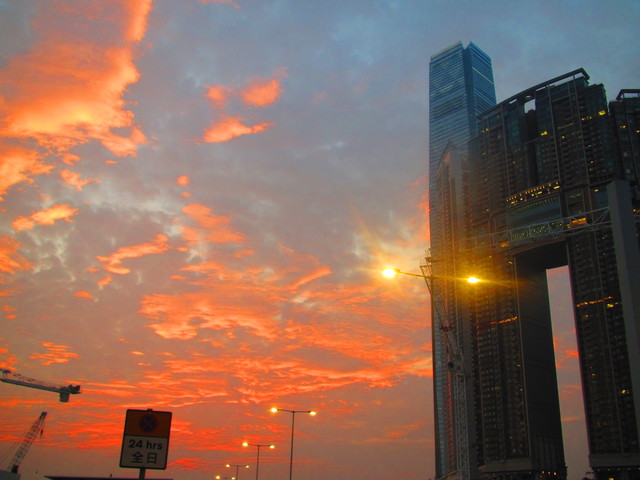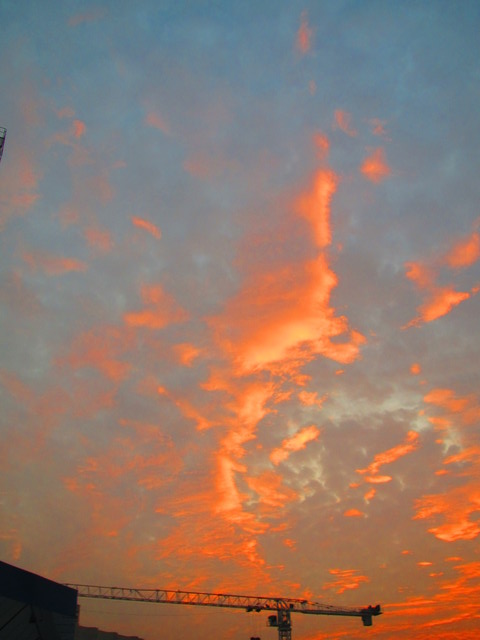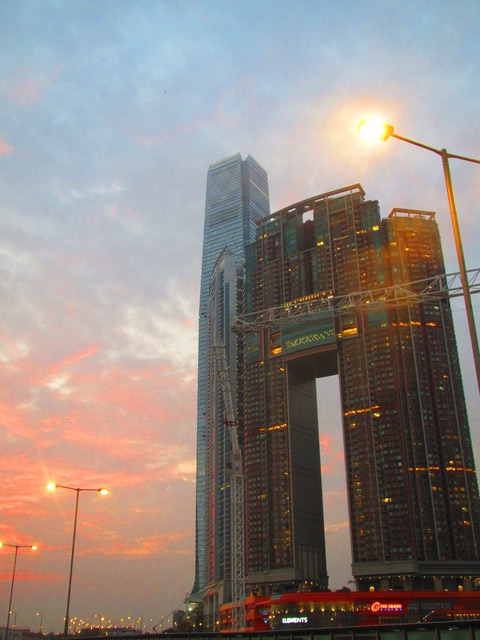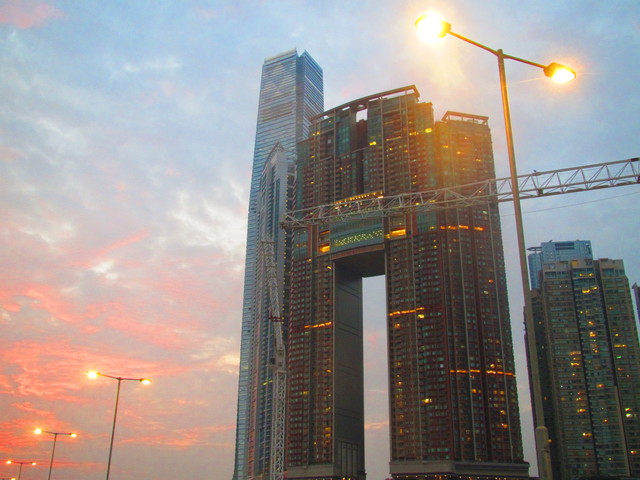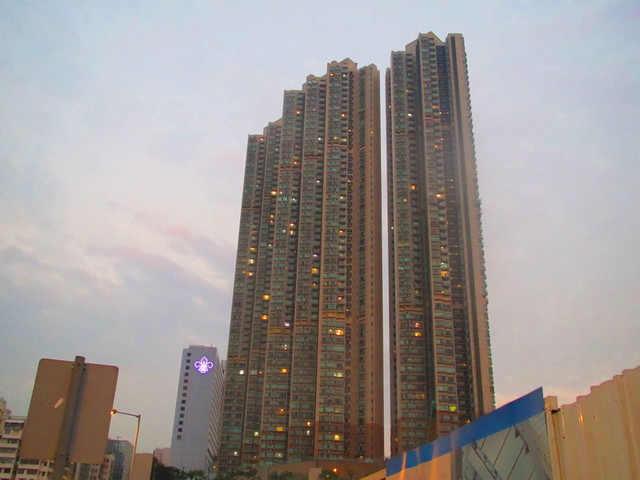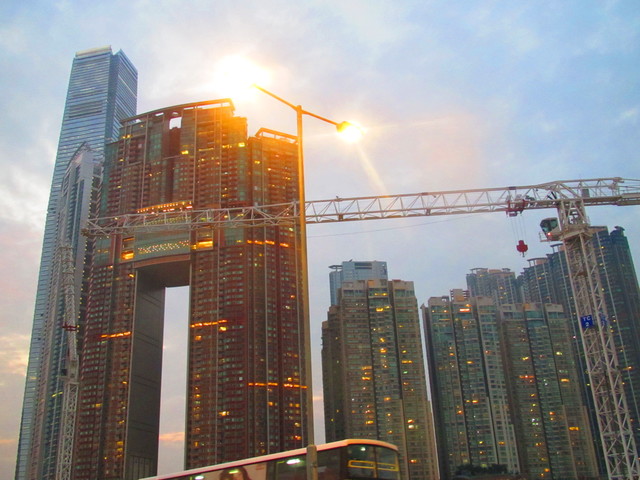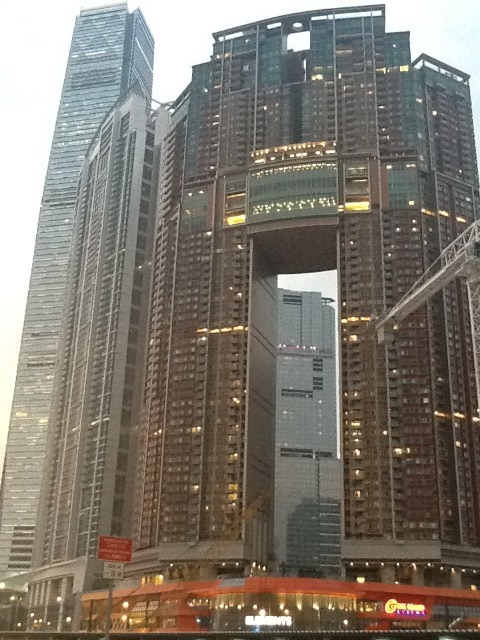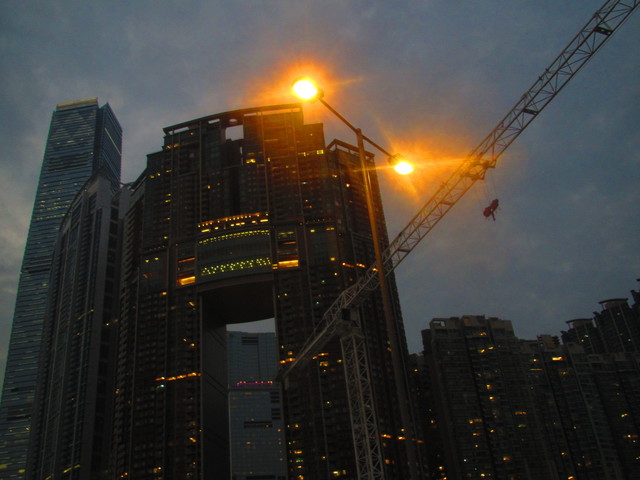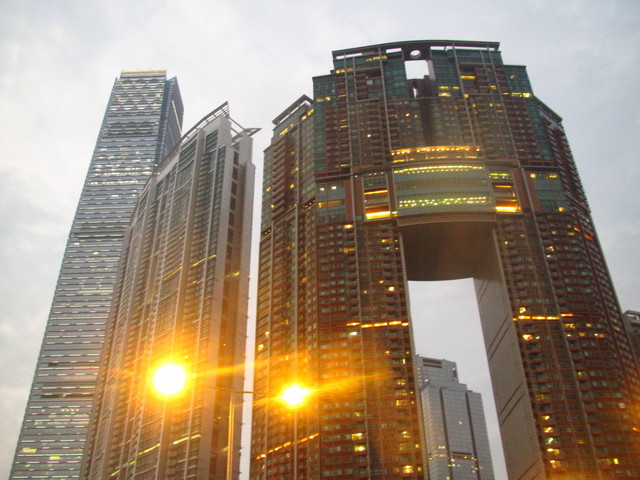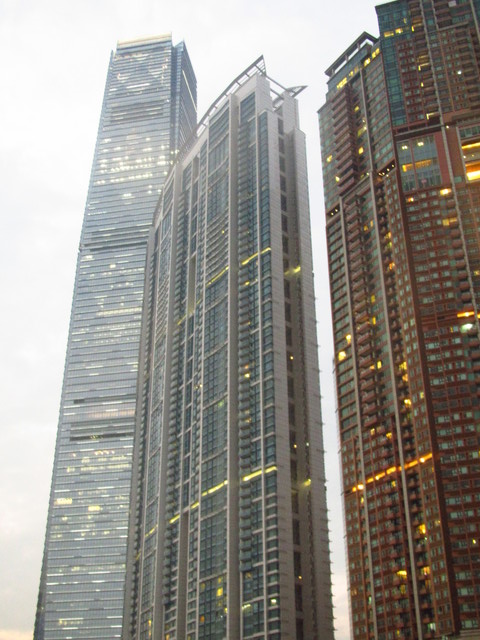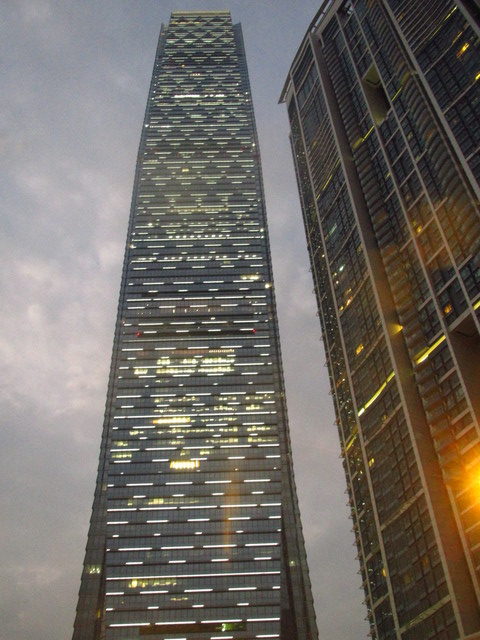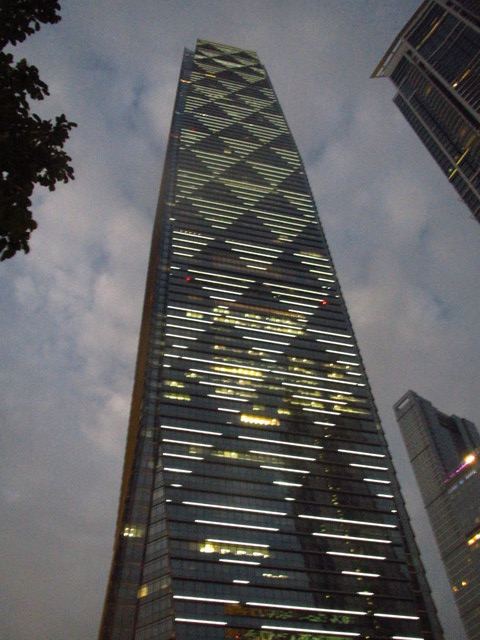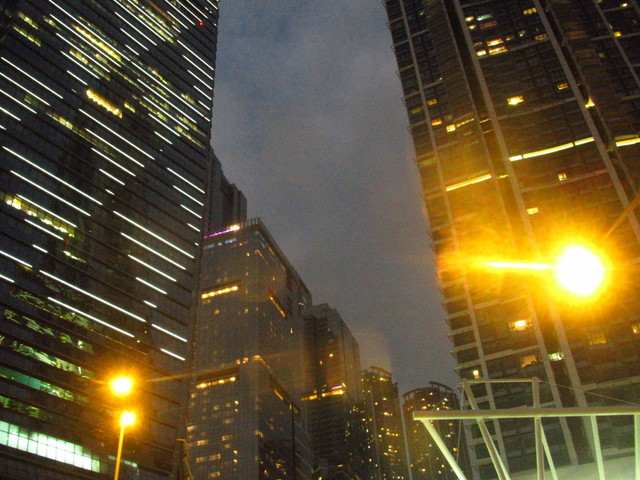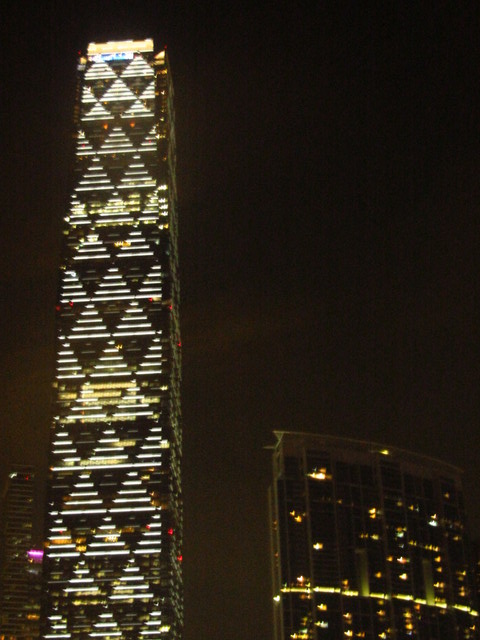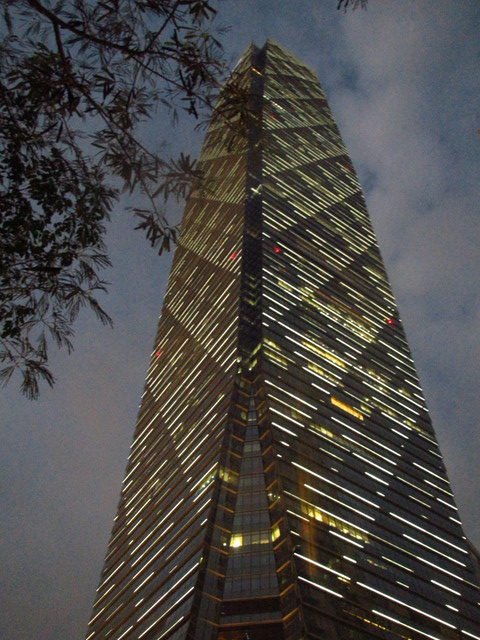 And during the next morning, in a park,
we understood one of the reasons for which Hong Kong's inhabitants
have the longest life duration in the world:
the practice of Tai Ji,
which means the union of the sky and the earth
in people.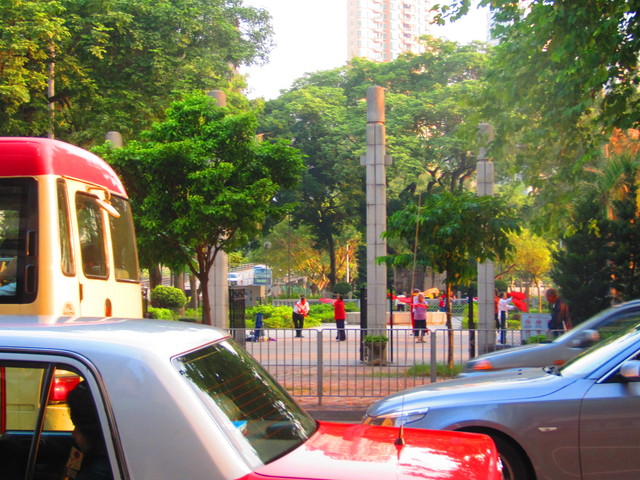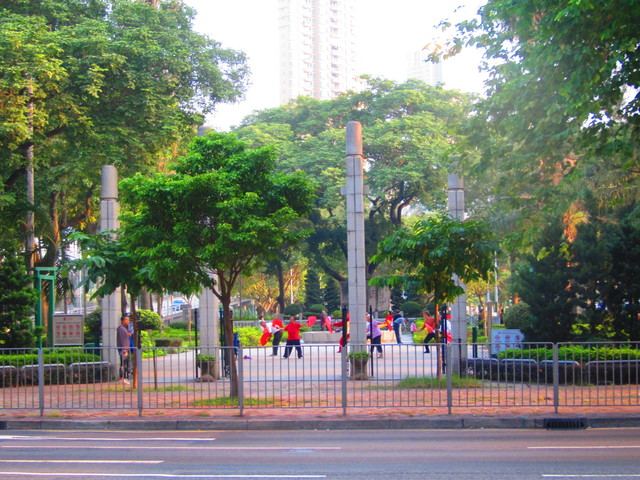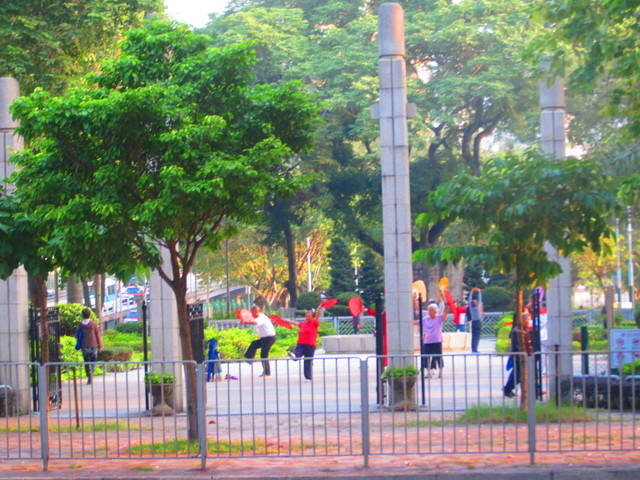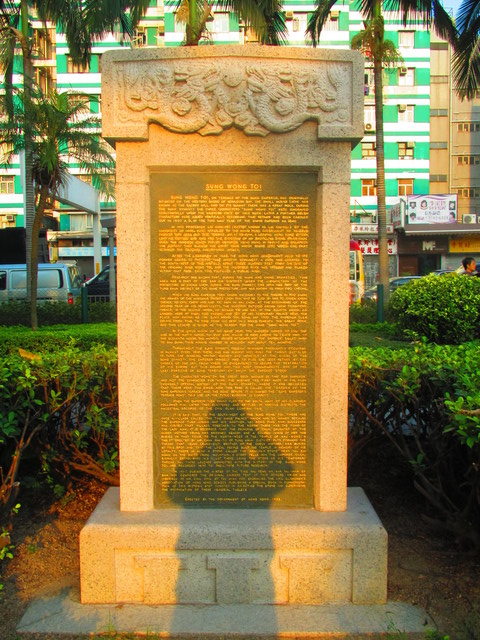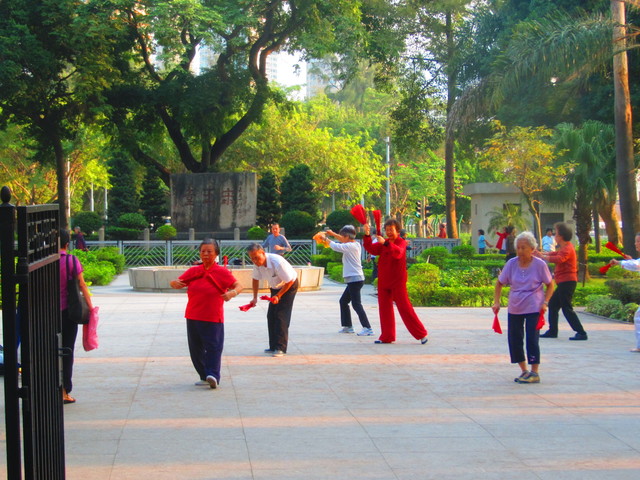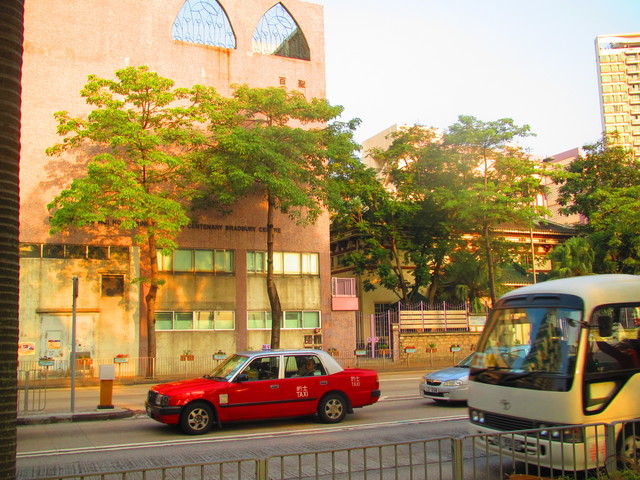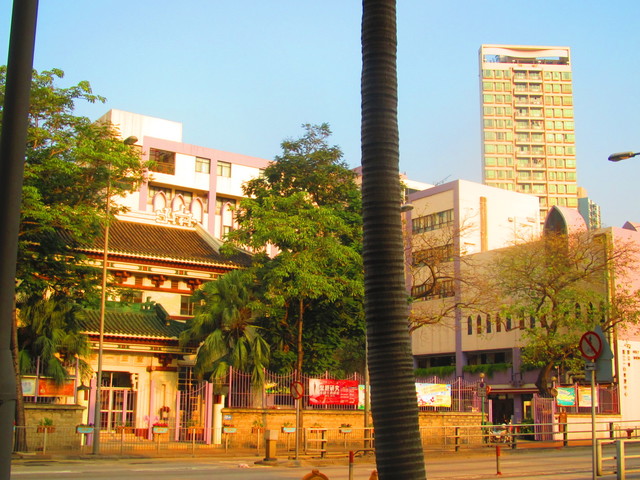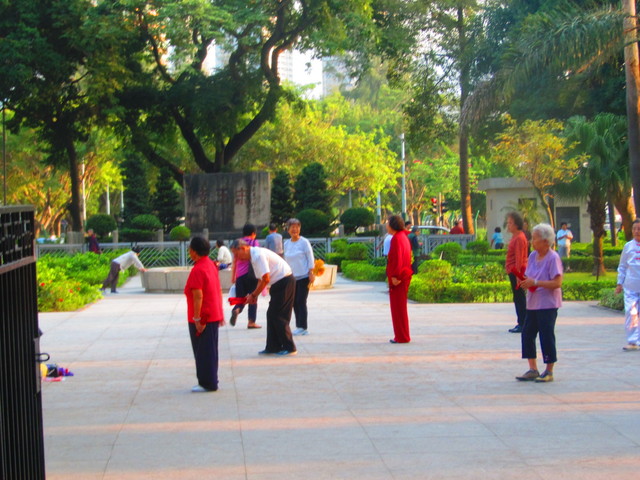 Finally,
we saluted for the last time
"our" initial and dear Sky Tower.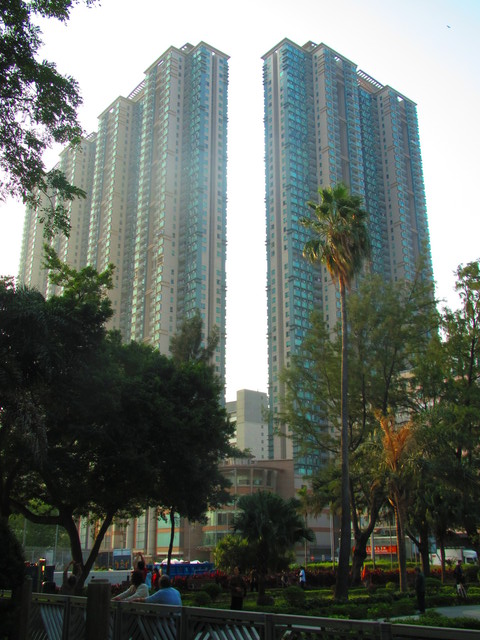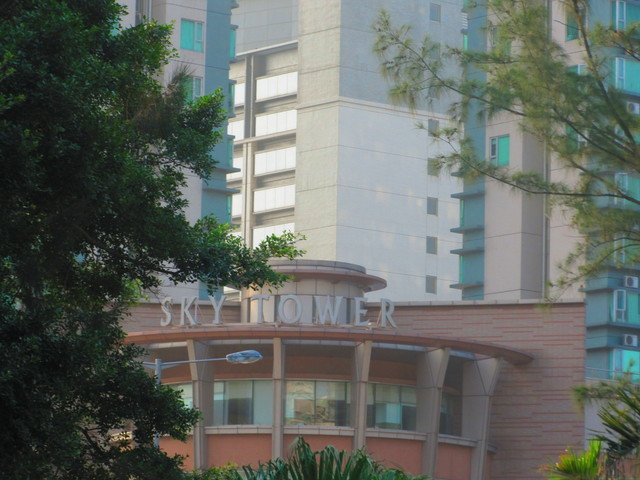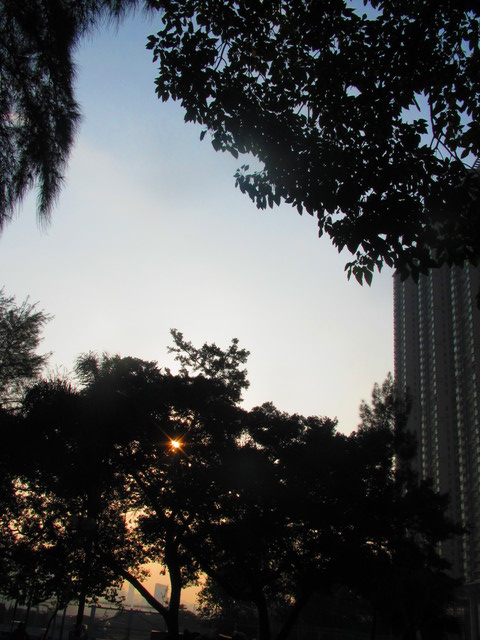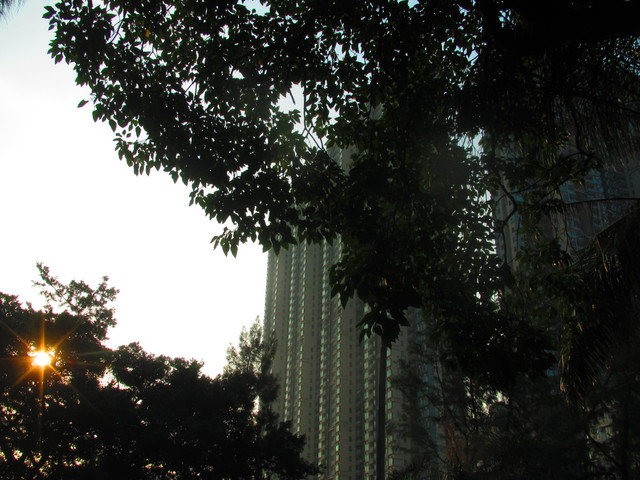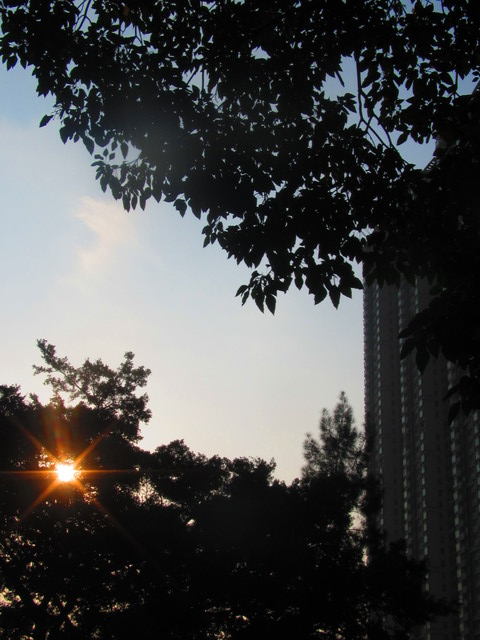 *
© 2012 SARM
(Romanian Society for Meteors and Astronomy)