LUNAR FANTASIES 2012 IN BUCHAREST
COSMIC ROMANIA 13
-text and photos Andrei Dorian Gheorghe;
design Florin Stancu-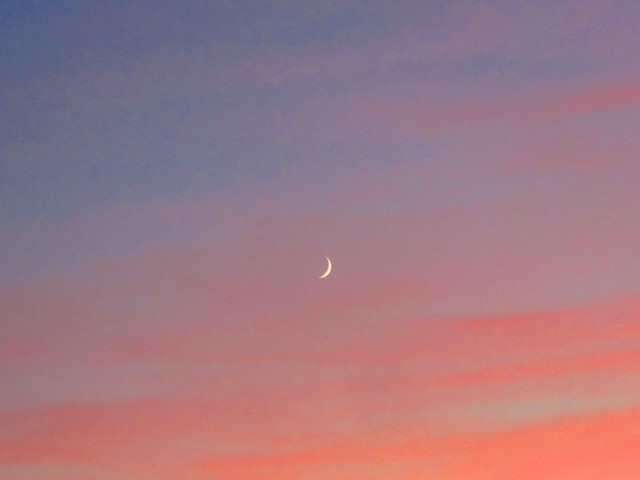 "I was natural born free!"
says the Moon
and tries to involve
in the people's life.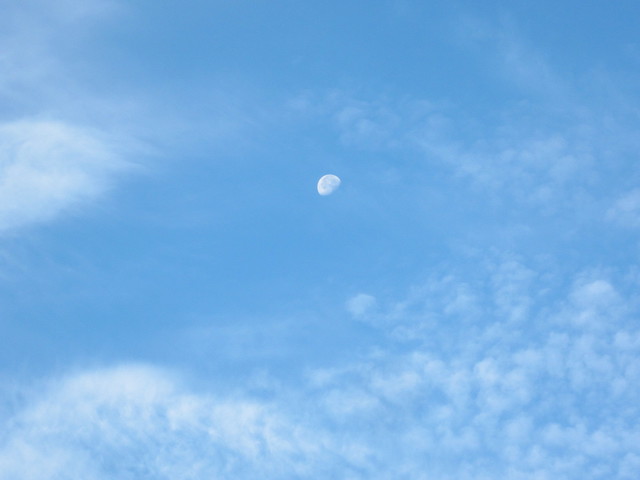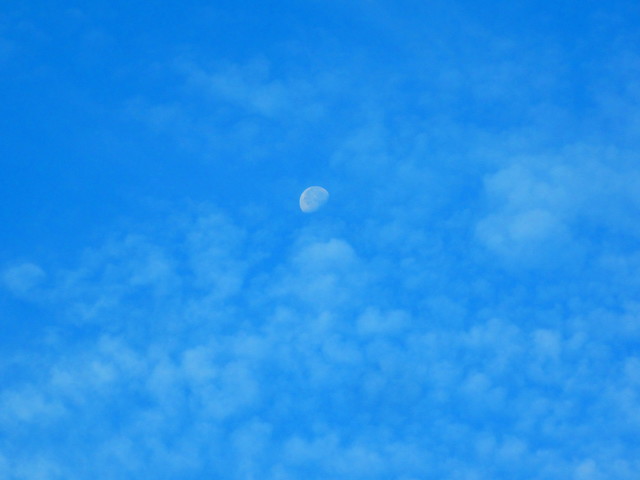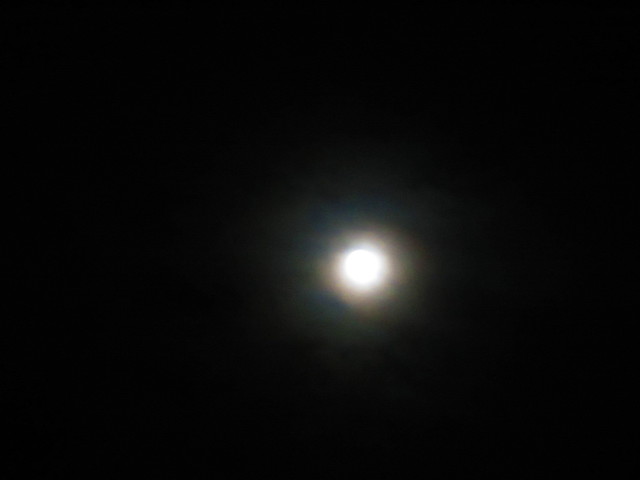 She wants to cultivate herself more,
and goes to the astronomical observatory…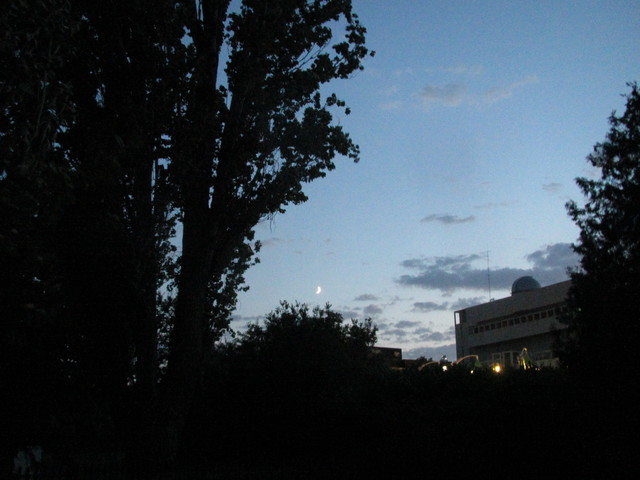 … to the church…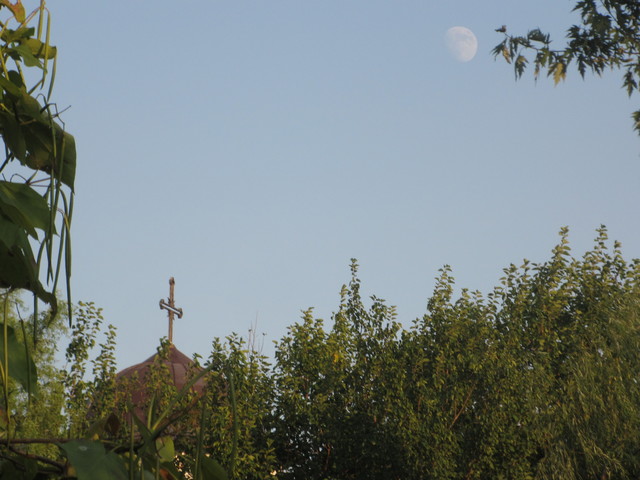 … to the National Technical Museum…
… to the Academy…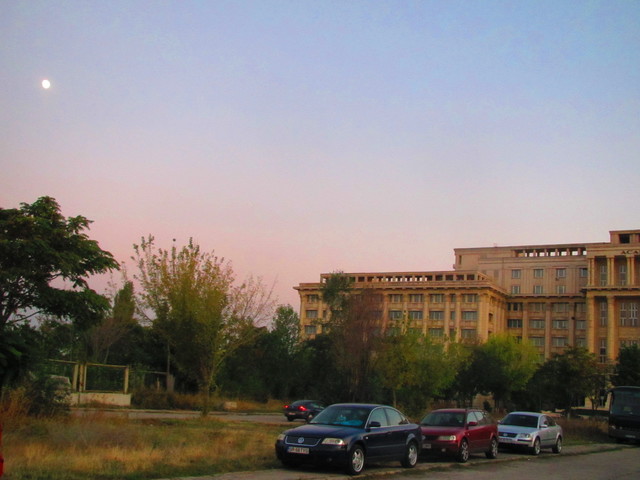 She also wants to have a healthy life
and goes to the doctor…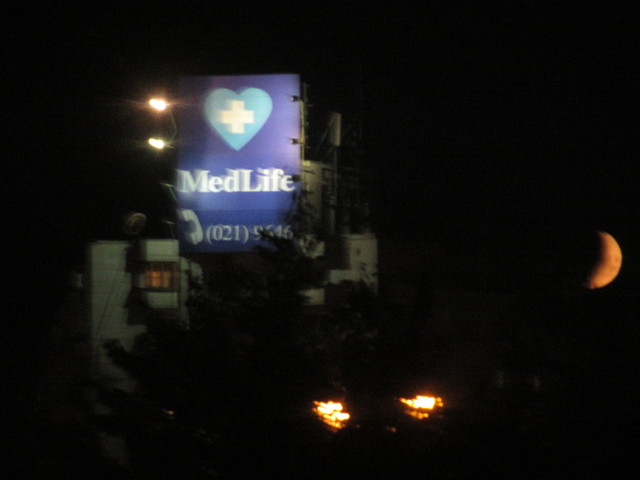 She likes the monuments
because she is herself
a moving monument…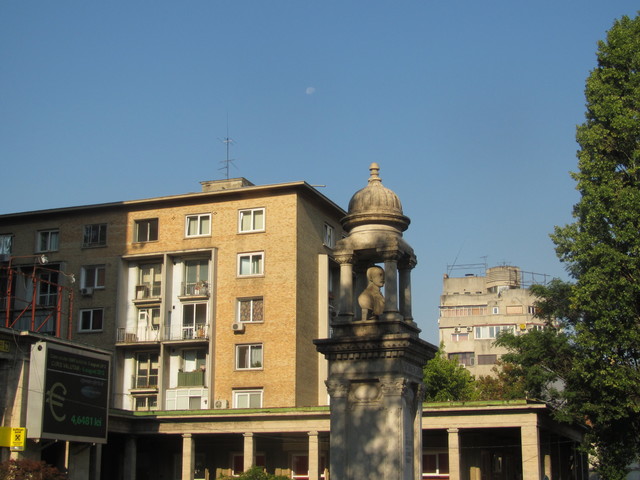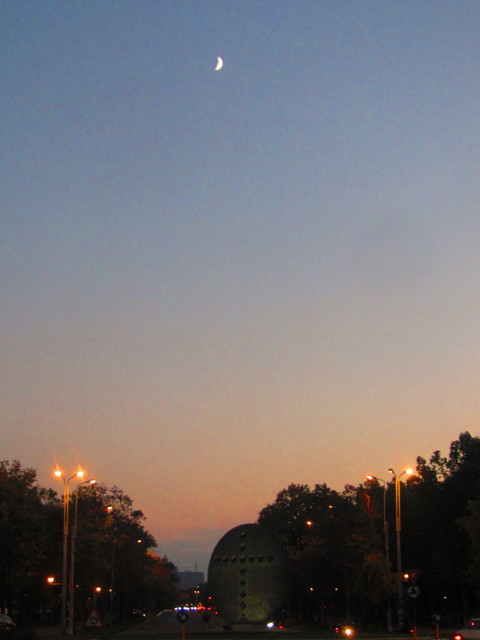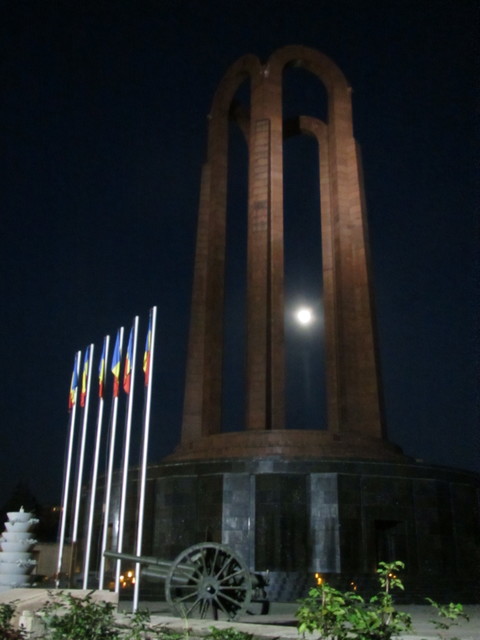 She teaches the builders
about her roundness…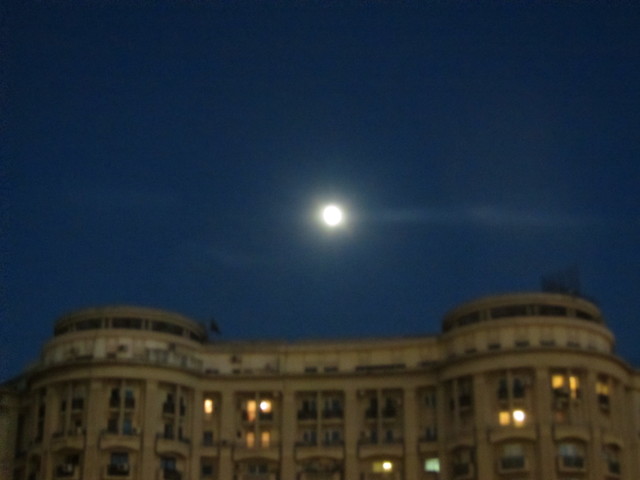 Sometimes she likes
to speak on phone…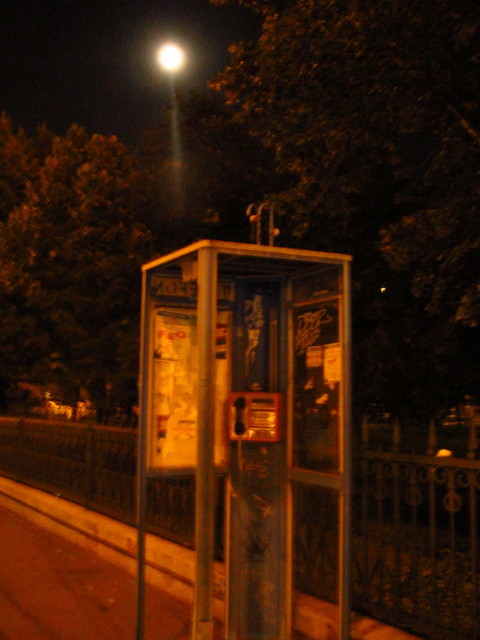 At other times she likes
to be a colour in the traffic lights…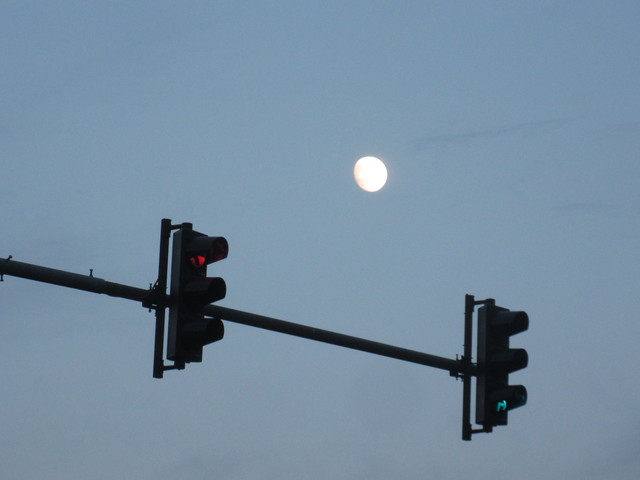 Or to become the highest part
of an antenna…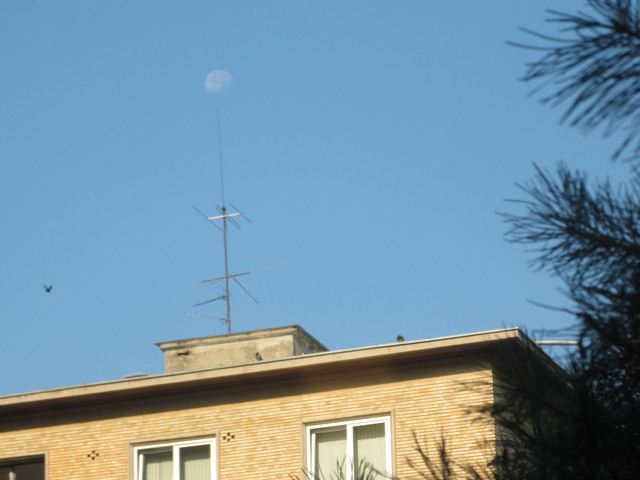 If the city would be aggressed by enemies,
she would become a voluntary cannonball.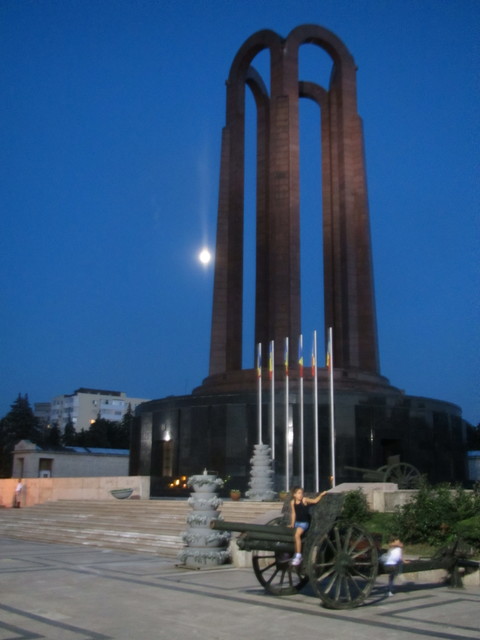 She militates for celestial rights
in the people's life,
so she wants to enter the Parliament.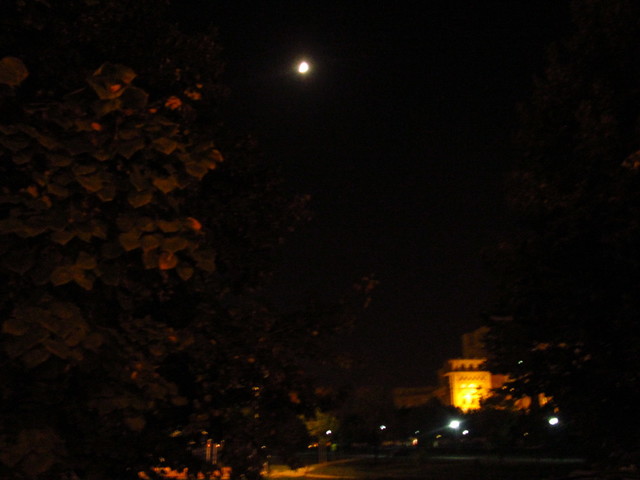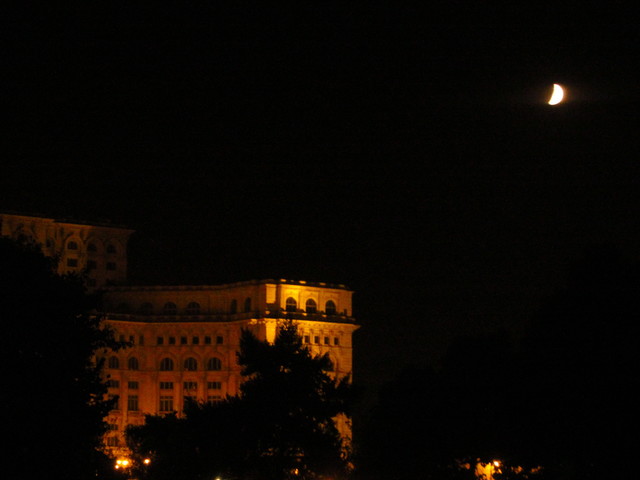 But the politicians feel menaced
and order her arrest.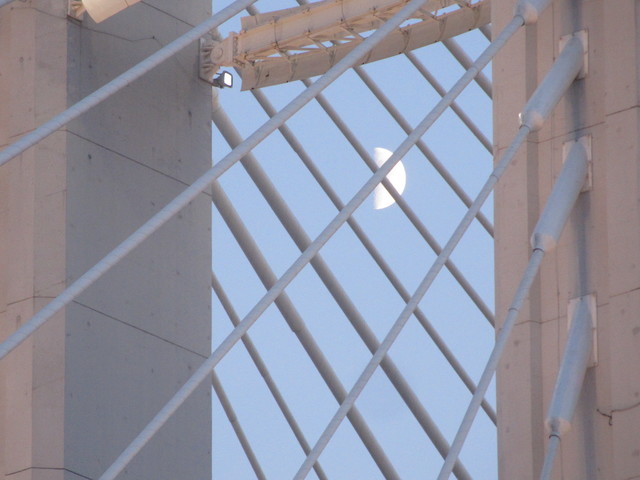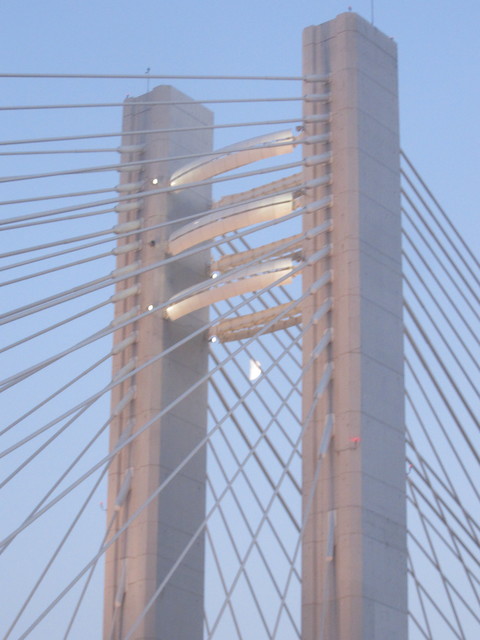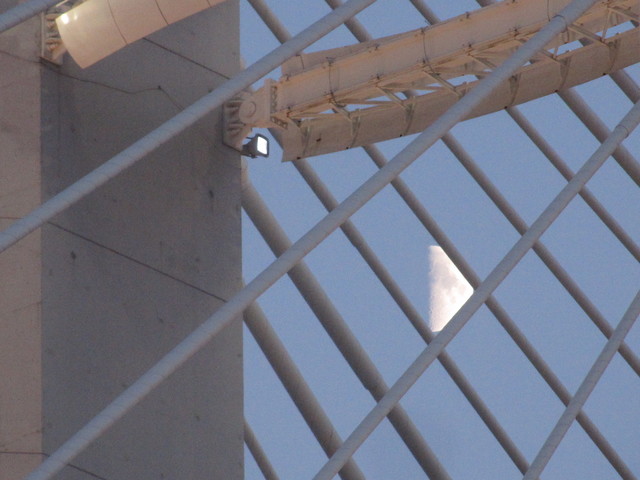 The Moon escapes without any problem
at a fixed hour…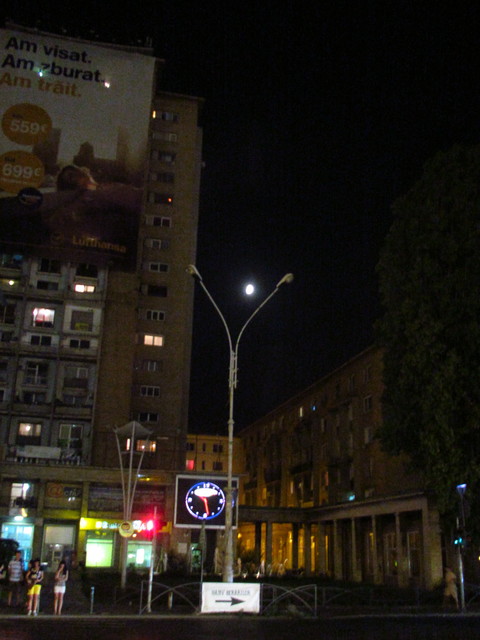 …and becomes a beautiful goddess,
Selene…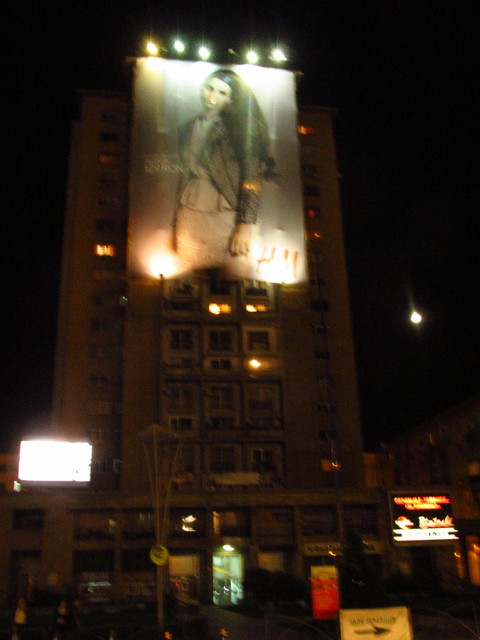 … who falls in love with
a stellar block of flats,
thinking he is Endymion.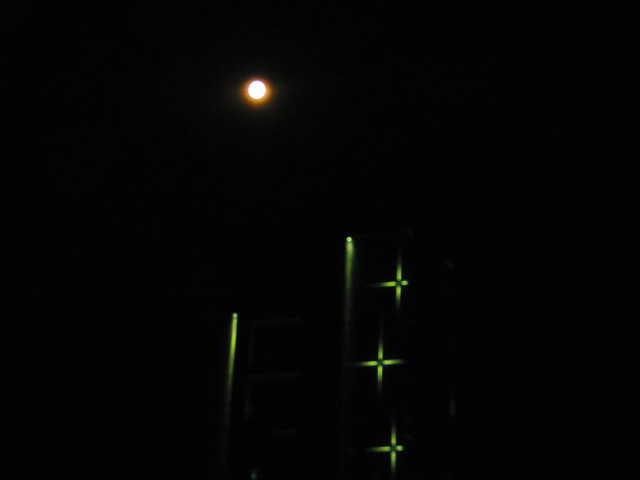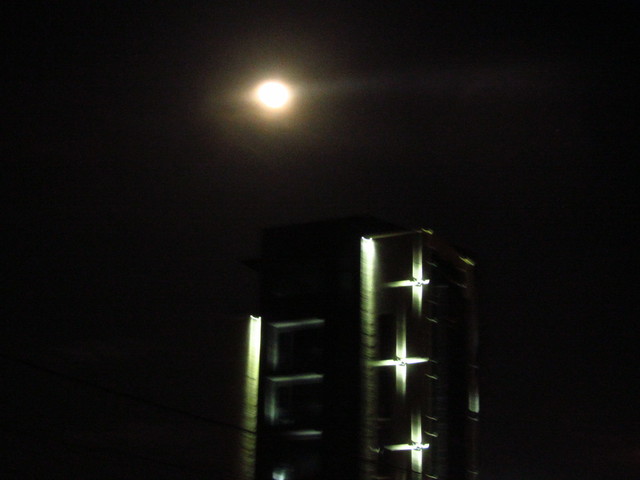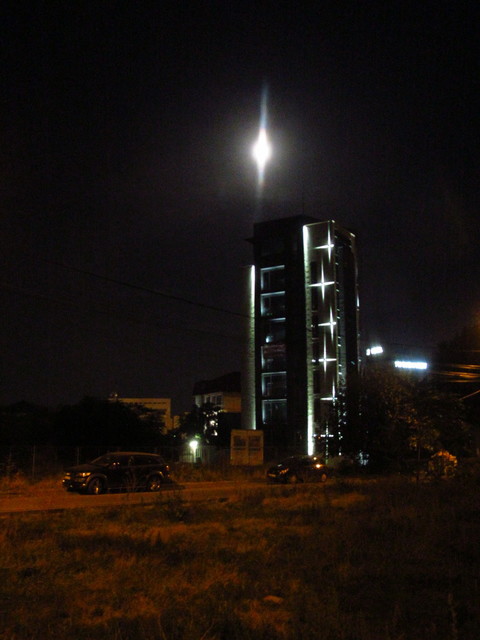 But soon she is attacked
by light pollution…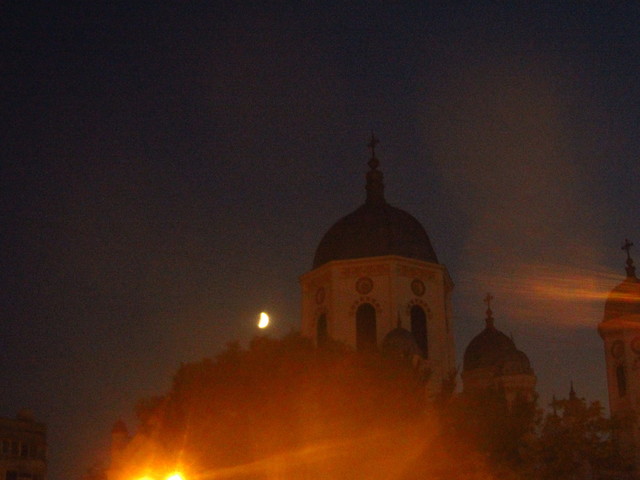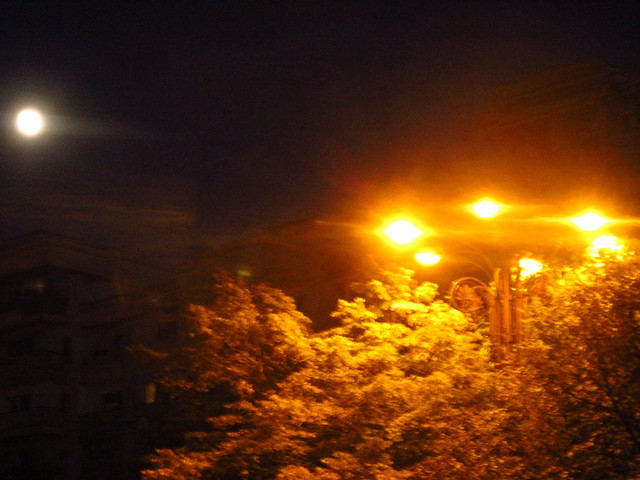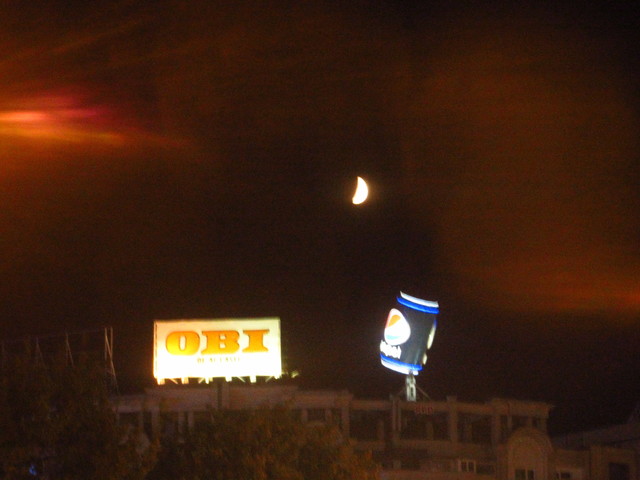 The Moon escapes again,
feels defiled
and wants to take a bath.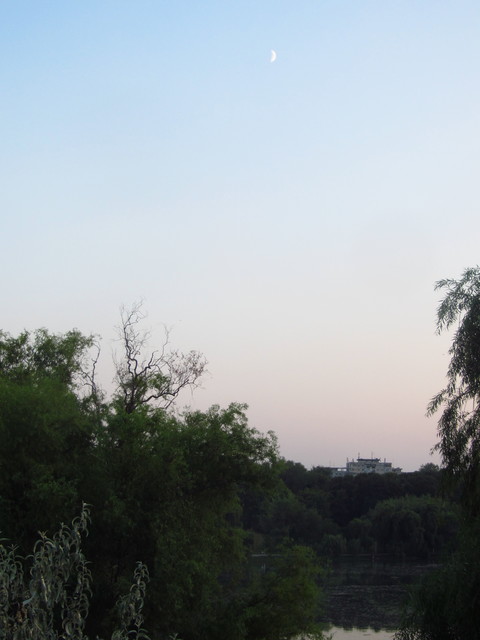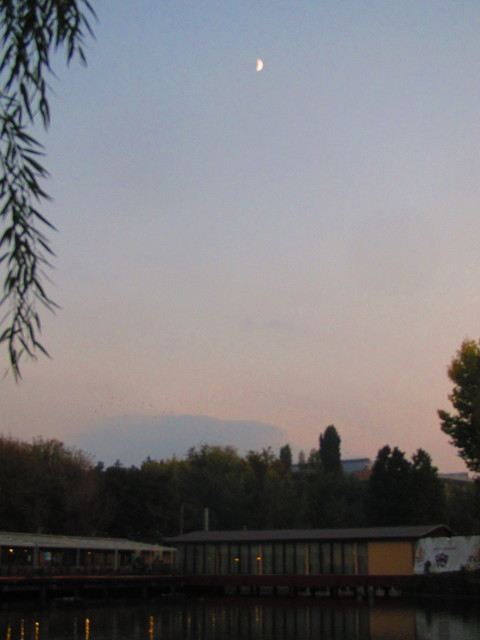 But she is aggressed by another enemy:
electricity!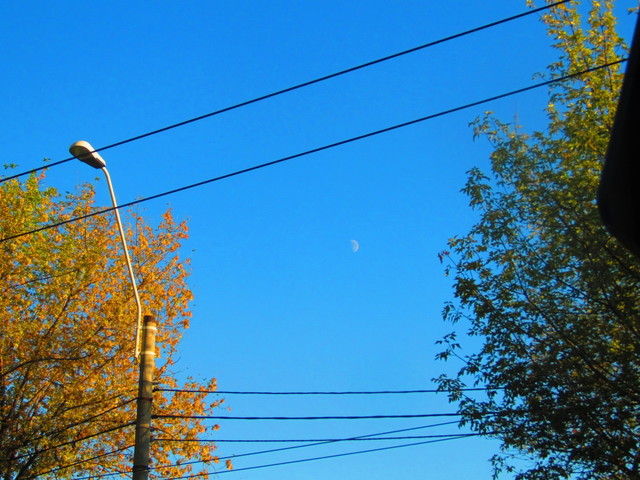 So the Moon sadly watches
the city…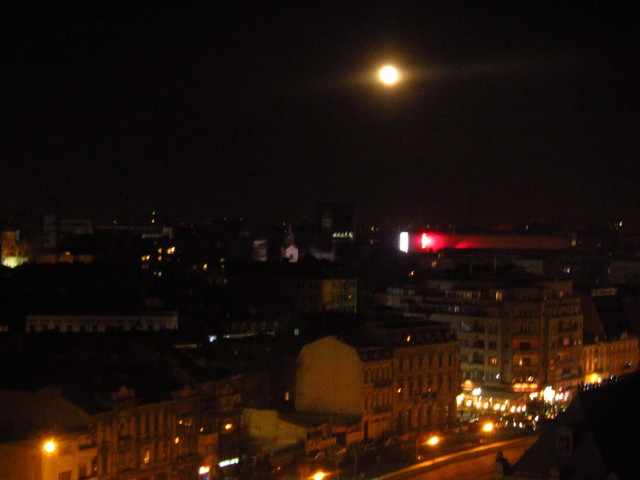 … and becomes
a convinced ecologist…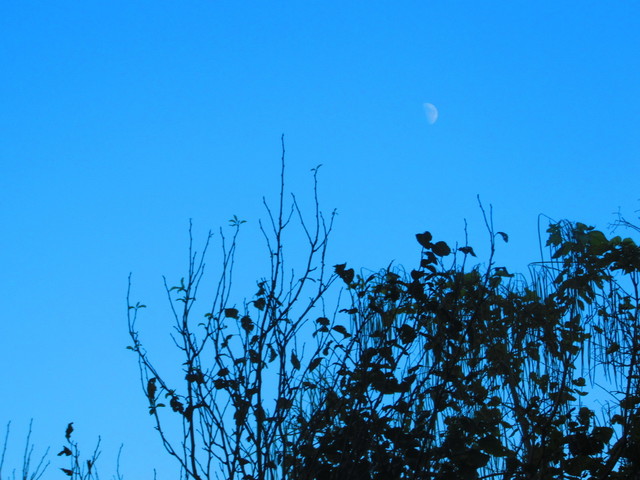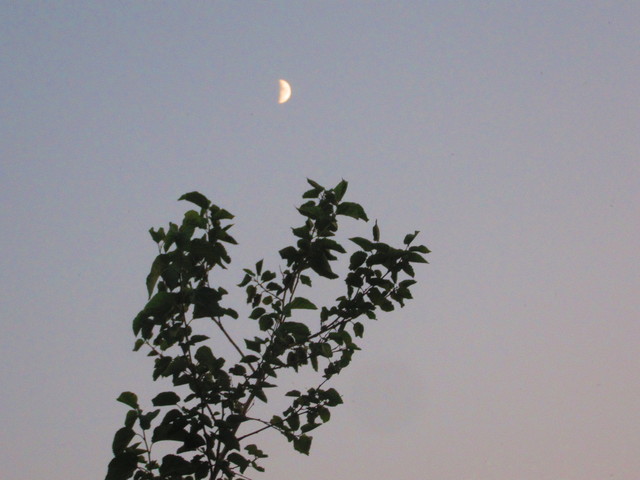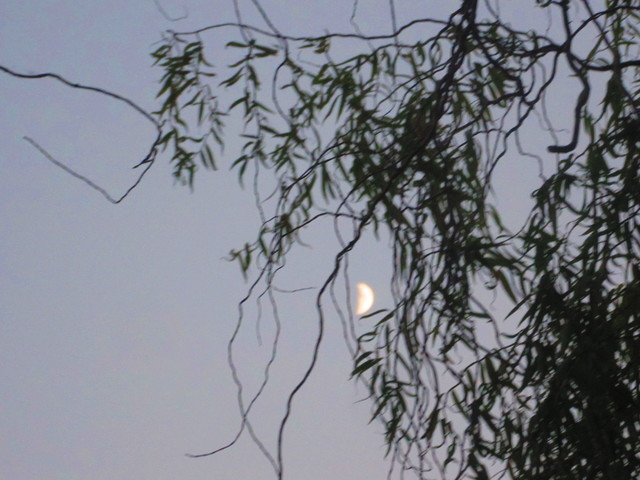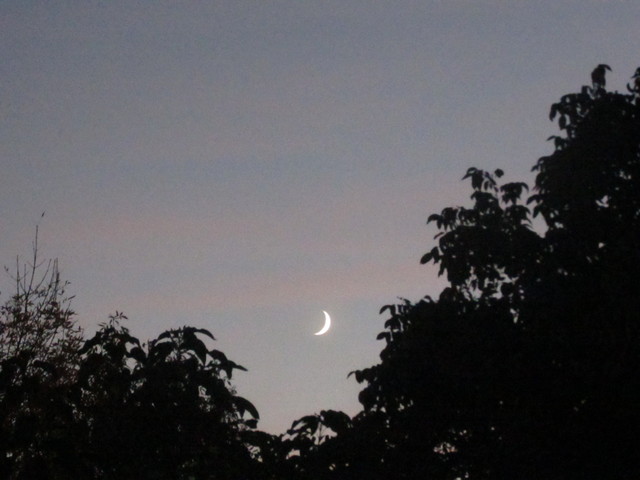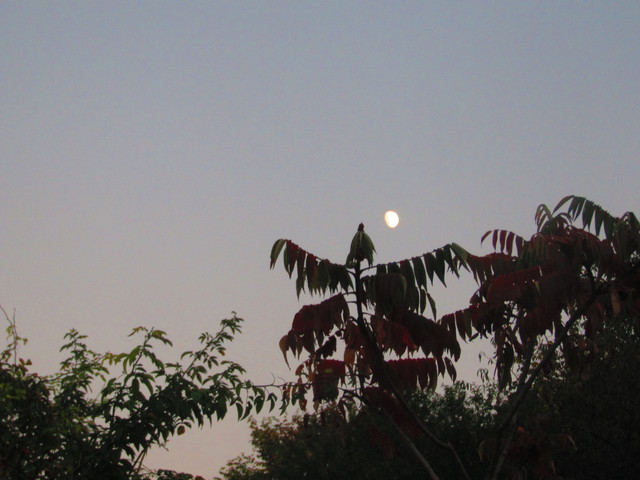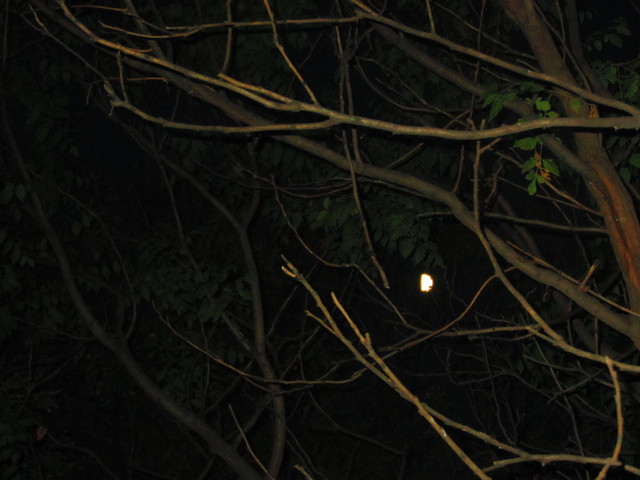 …and even the queen of the birds.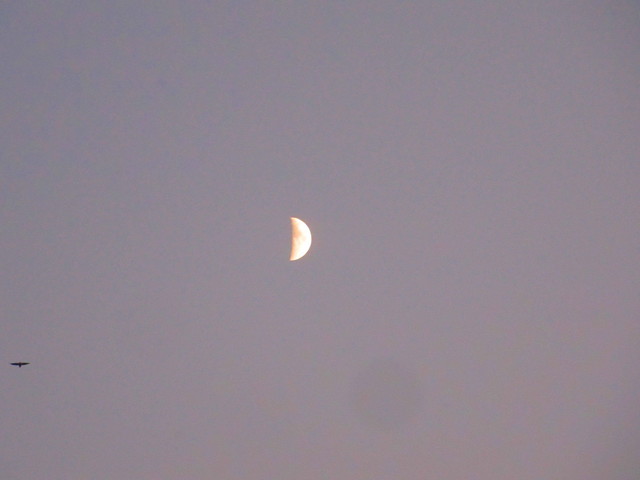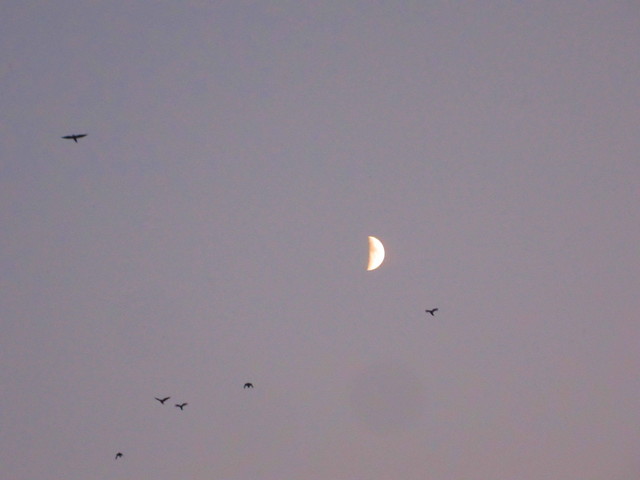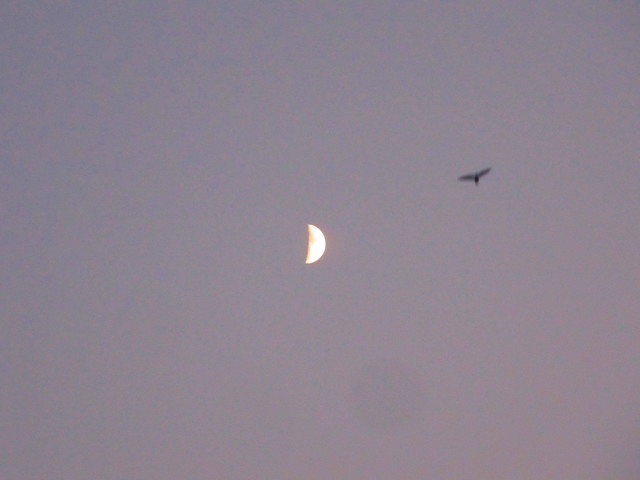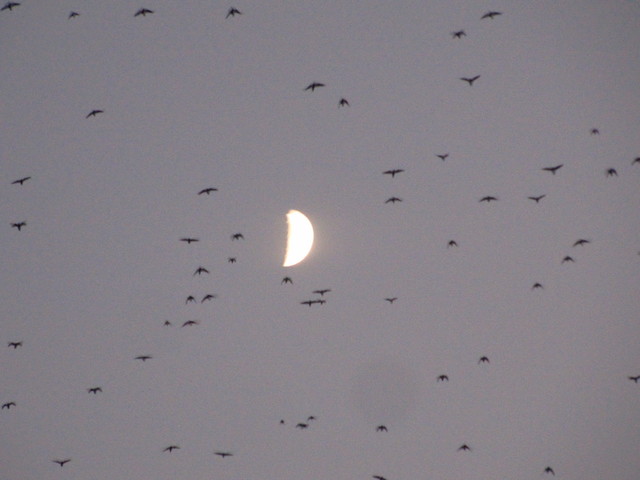 (Or like so…)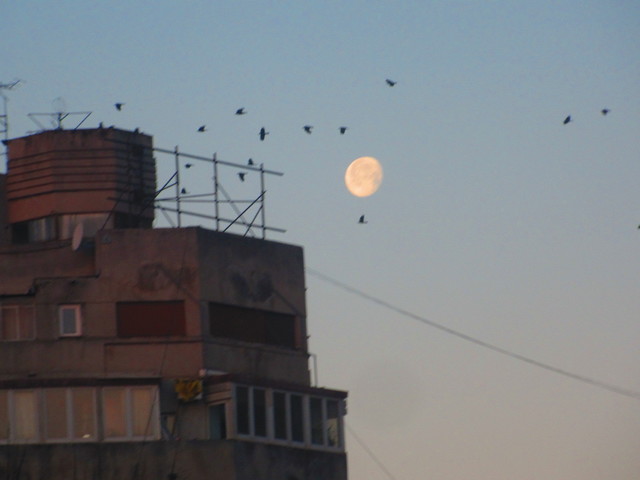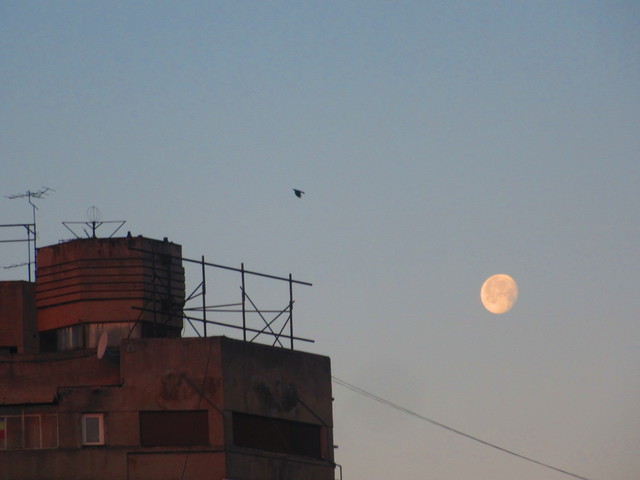 But sometimes
the Moon still secretly dreams to replace the Sun
as the chief of the Zodiac.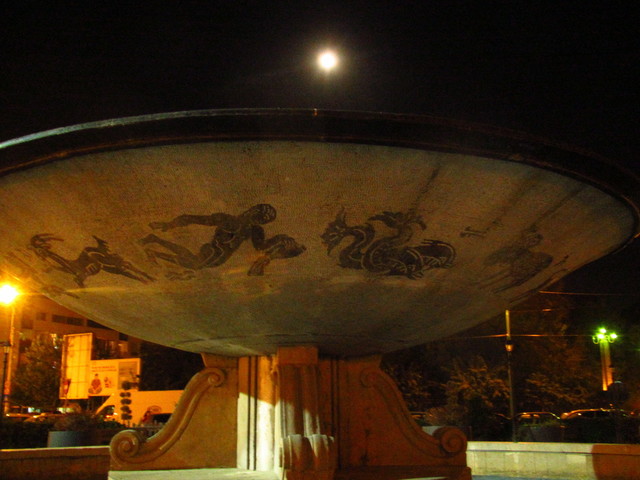 I would like to fly toward the Moon
but I'm afraid that all airplanes have contracts
only with the atmosphere.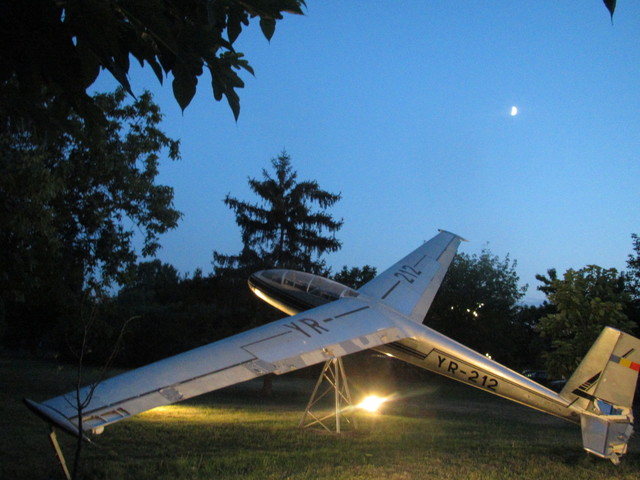 Maybe I should use a capsule,
but I'm afraid that the Moon would be faster.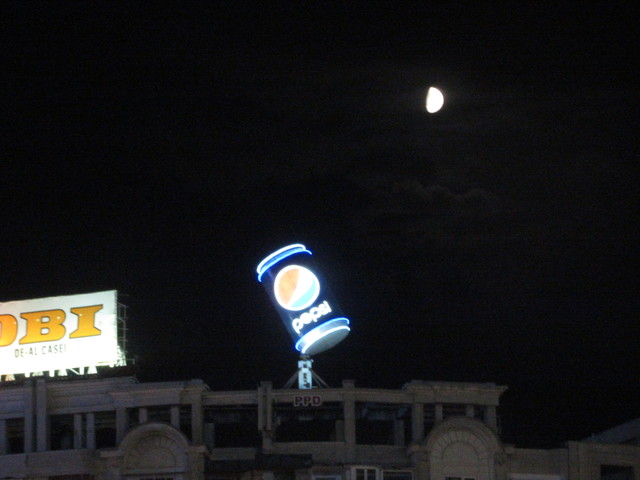 Anyway, this only if,
because of light pollution,
I would not see in the sky
two or more Moons!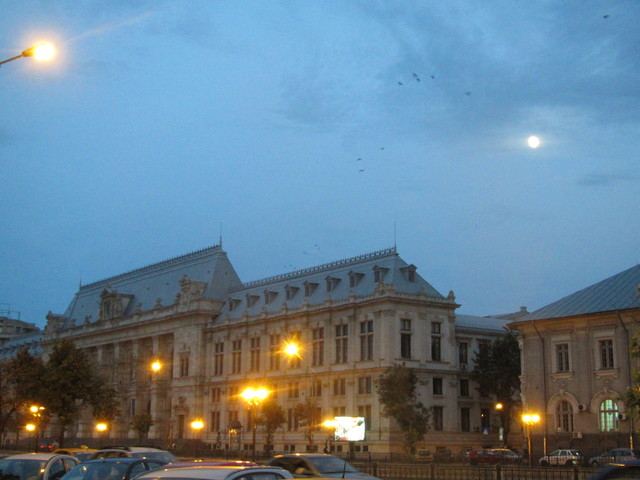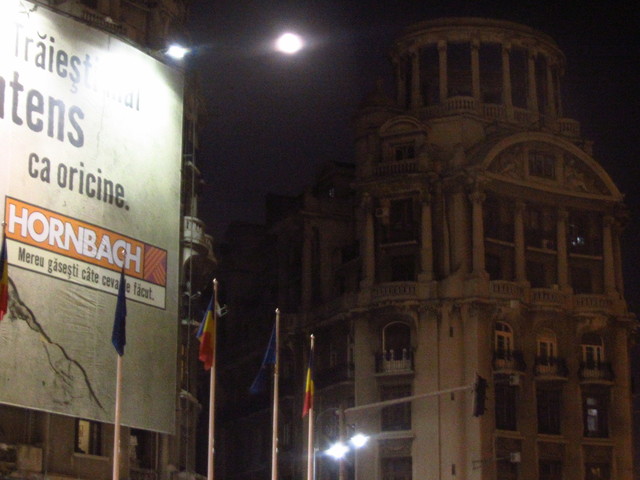 PS:
Returning to reality,
I have to say that actually
the Moon is the prisoner of an orbit
around the Earth.
From this position,
she uses to give us many joys.
A fine sample was in 28 November 2012:
-she was "full"…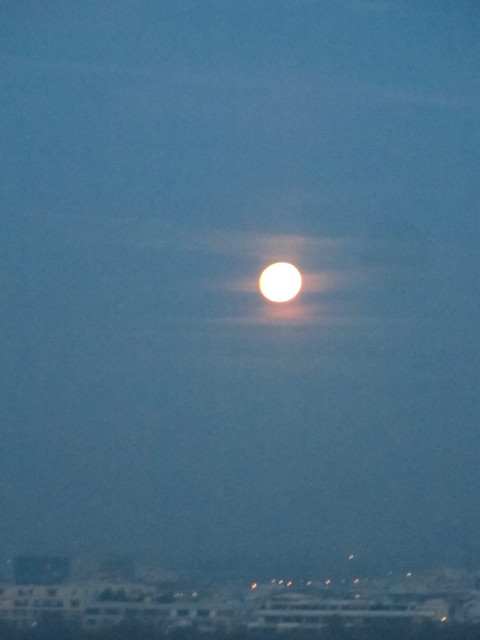 -in association with the Earth's shadow,
she gave us a penumbral eclipse…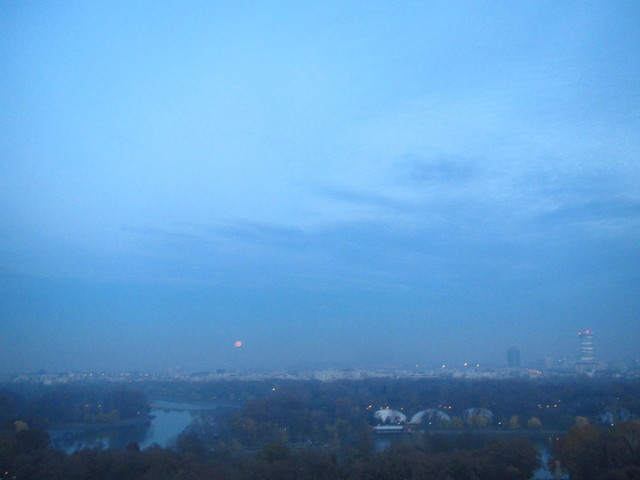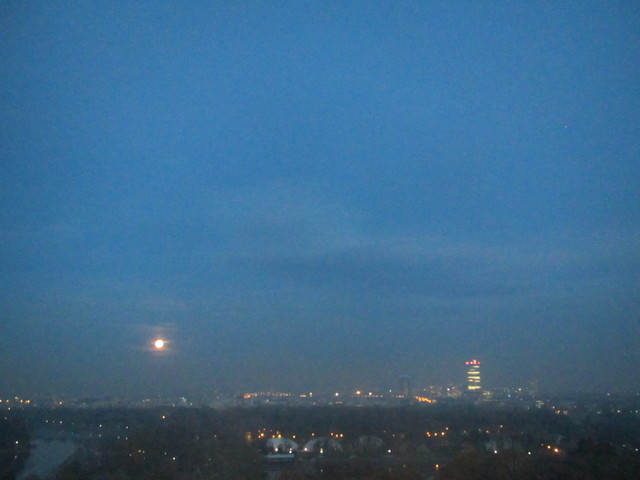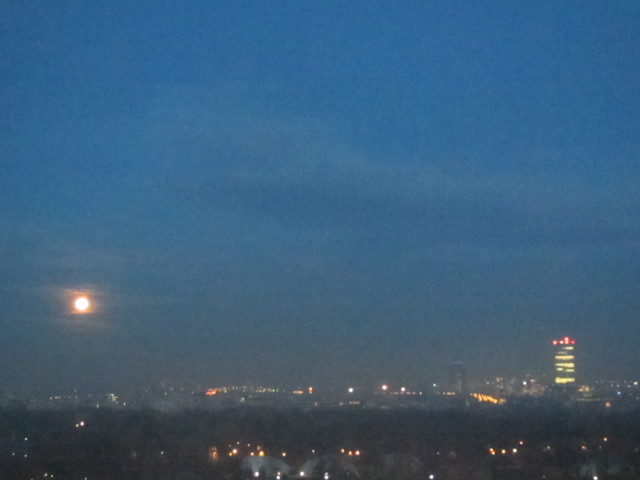 -through a conjunction with Jupiter,
she gave us an expansion into the solar system…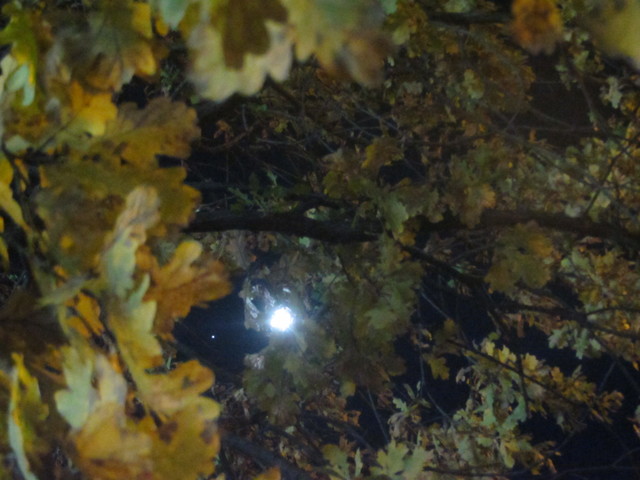 -and she also gave us,
through the addition of Aldebaran,
an expansion into the star world.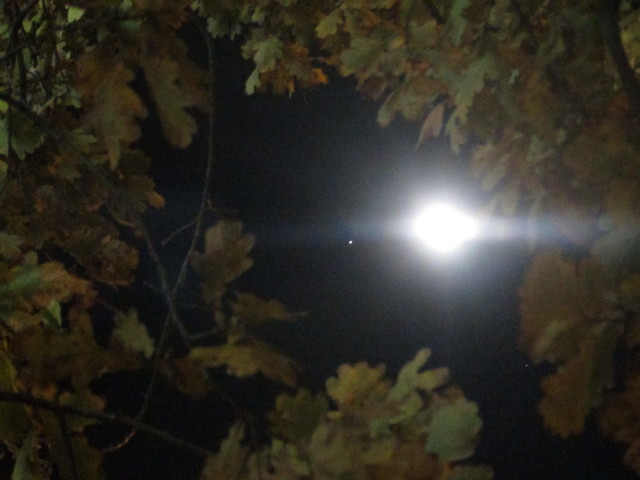 So Moon,
you are fantastic
even when we realisticly watch you!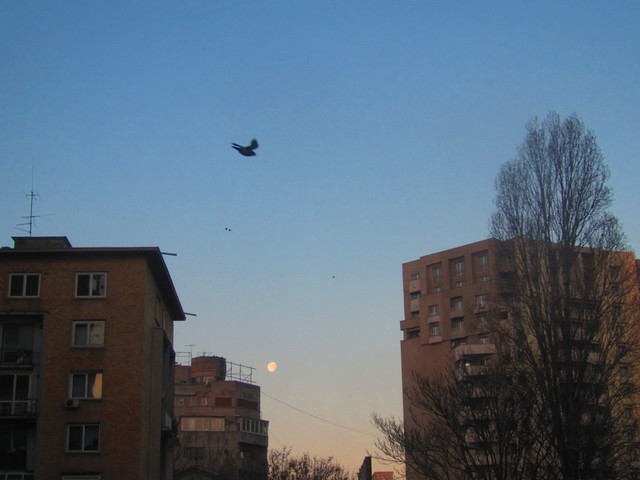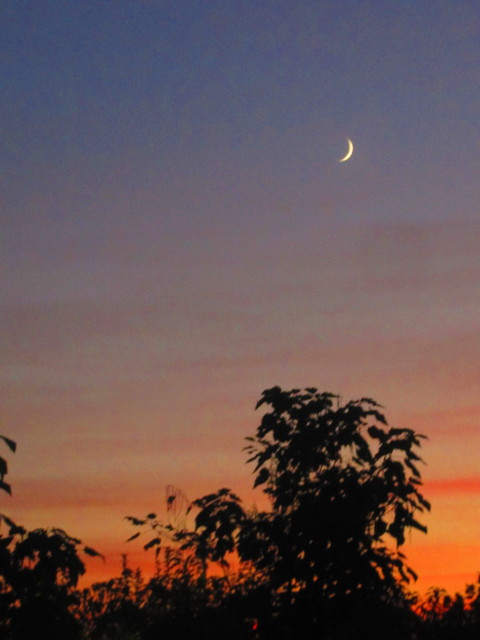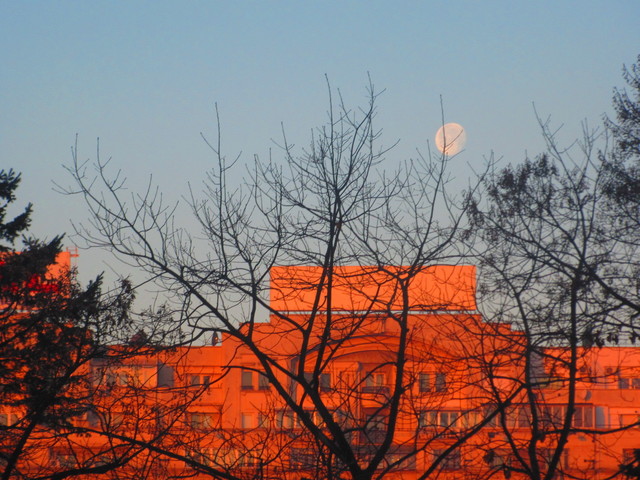 *
© 2012 SARM
(Romanian Society for Meteors and Astronomy)