CELESTIAL WALKS IN SINGAPORE
UNDER THE SIGN OF RAFFLES
-text by Andrei Dorian Gheorghe
photos by Andrei Dorian Gheorghe and Felician Ursache
design by Florin Stancu-
If you enjoy cosmic folklore
You have to go to Singapore.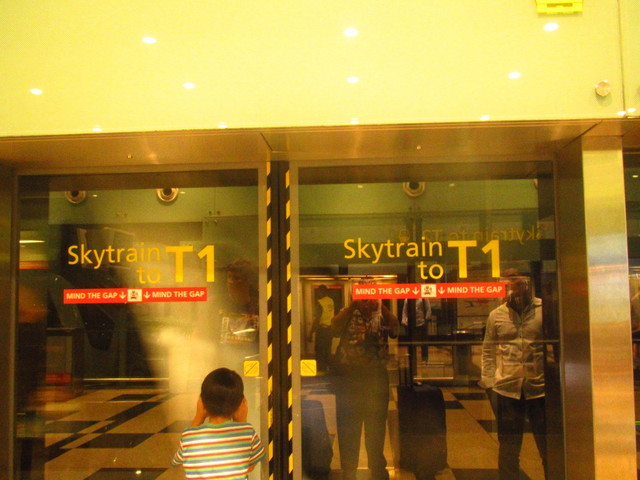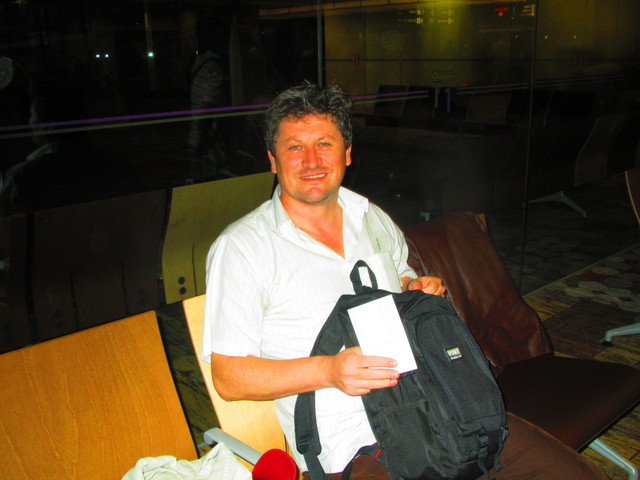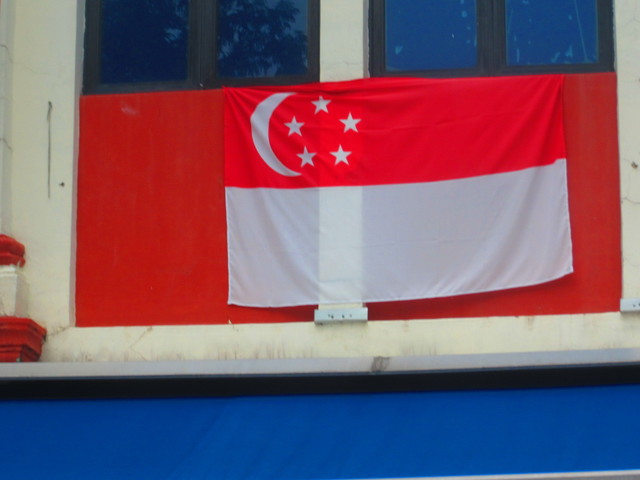 Having the Moon and a few stars on its flag,
many high buildings
and a lot of cosmic symbols,
Singapore is a celestial city-state
with over 5 million people in 700 km squares,
placed 100 km north of the equator.
It was founded in 1819
by an English representative of the British Empire,
Thomas Stamford Bingley Raffles (1781-1826),
whose memory has been very respected by inhabitants,
his face being inscribed on all Singaporean banknotes
and his name being given to a hospital, a foundation, a court
and many other important things.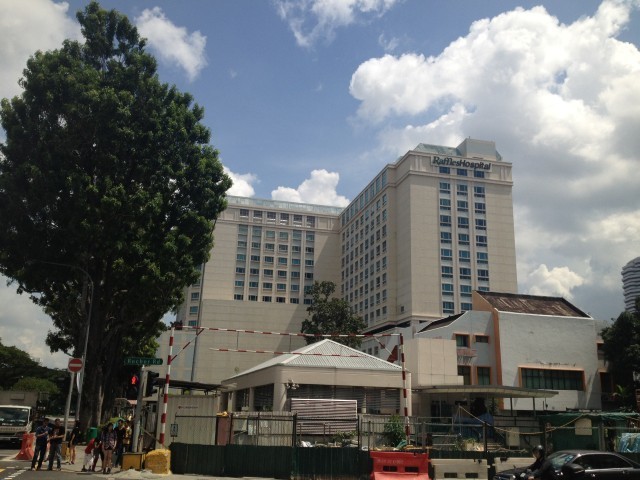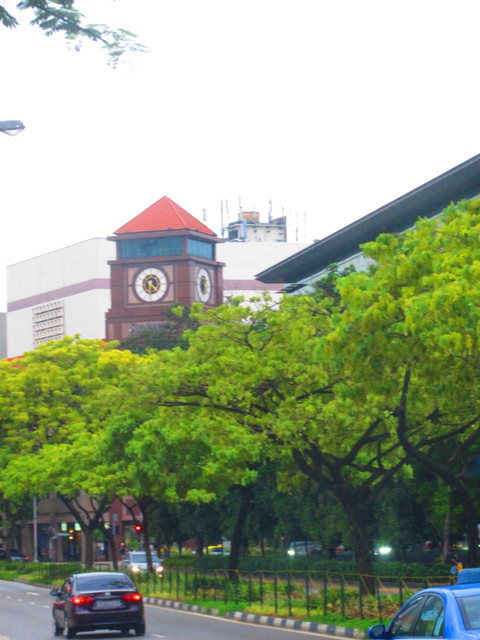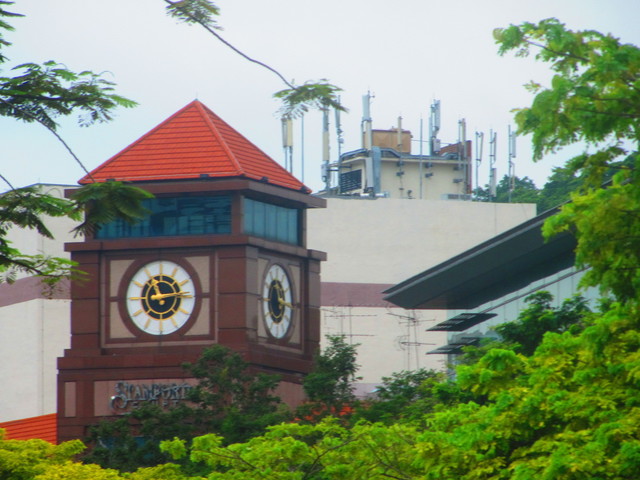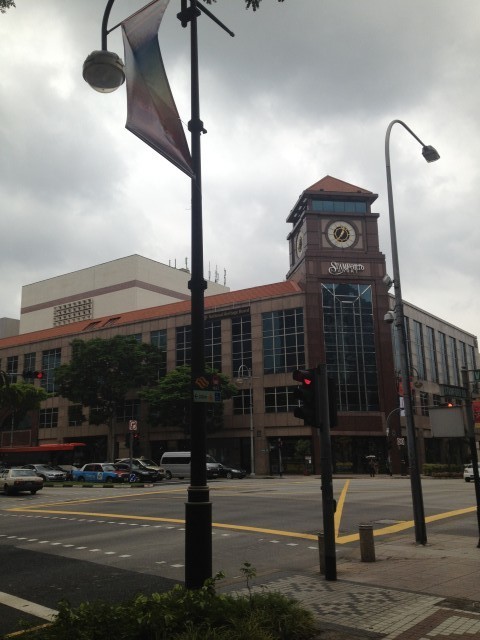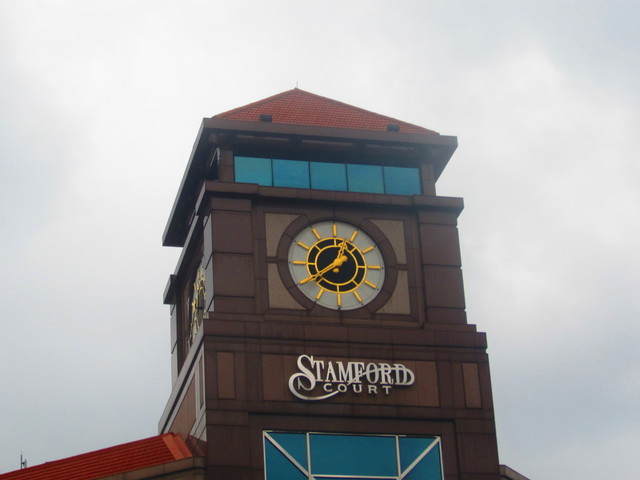 For us
it was extraordinary to wake up in a central hotel
next to the Raffles Hotel and the Raffles City.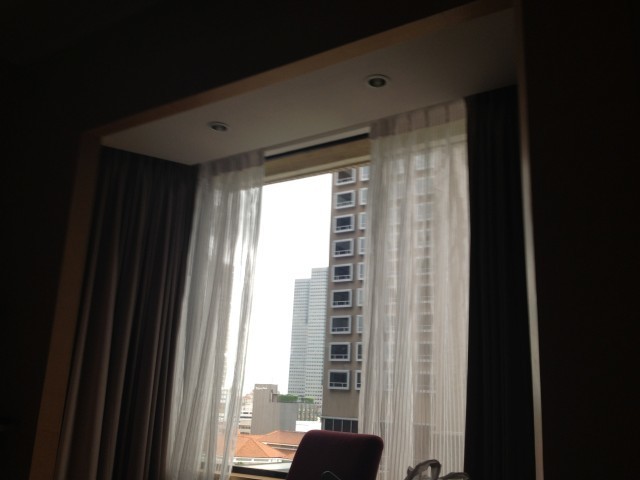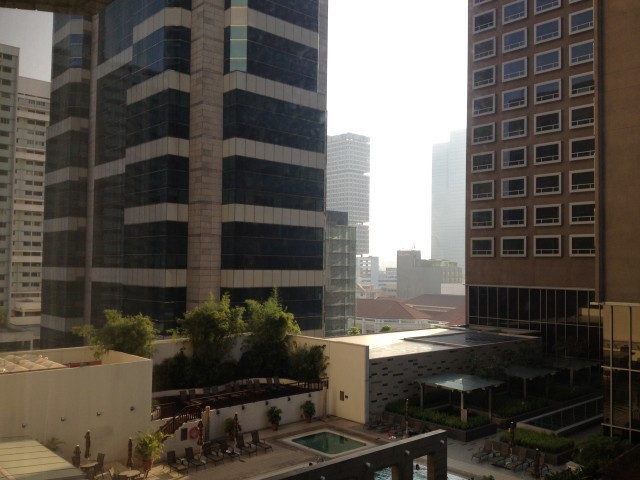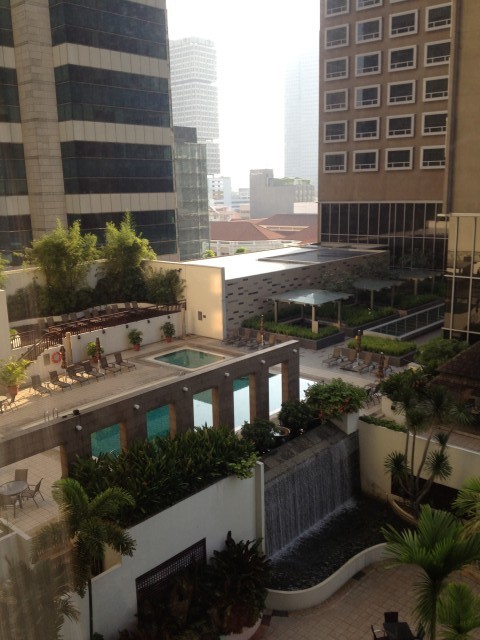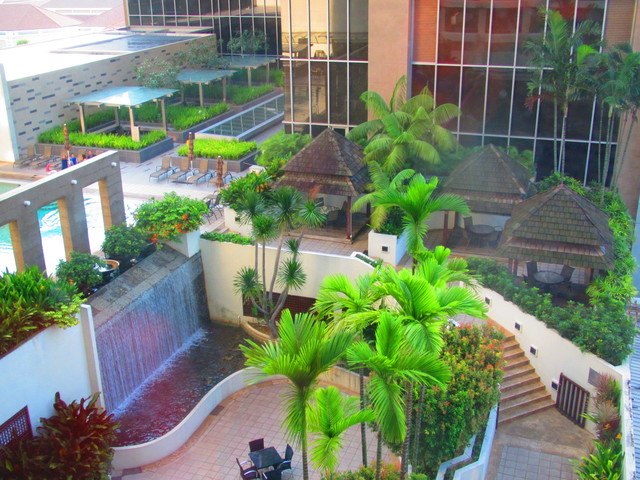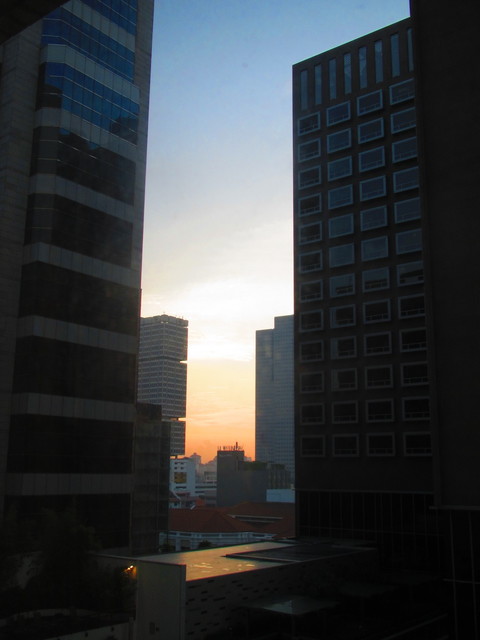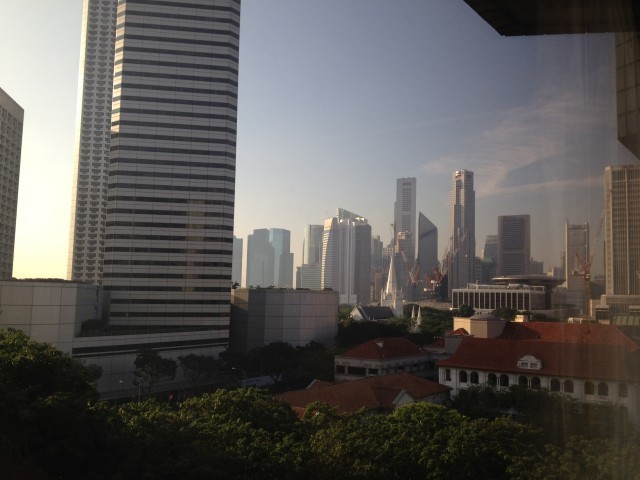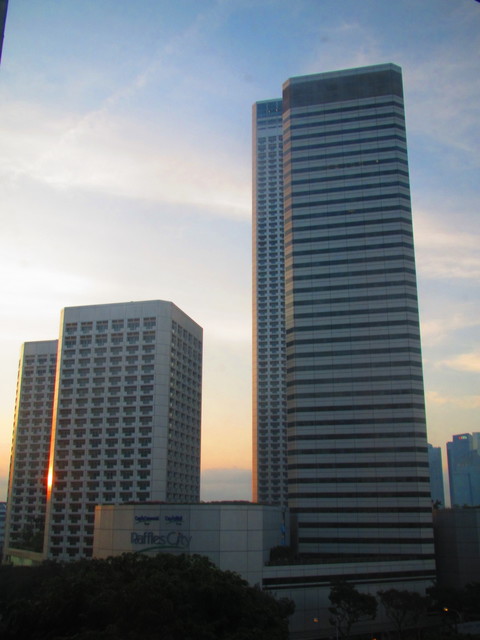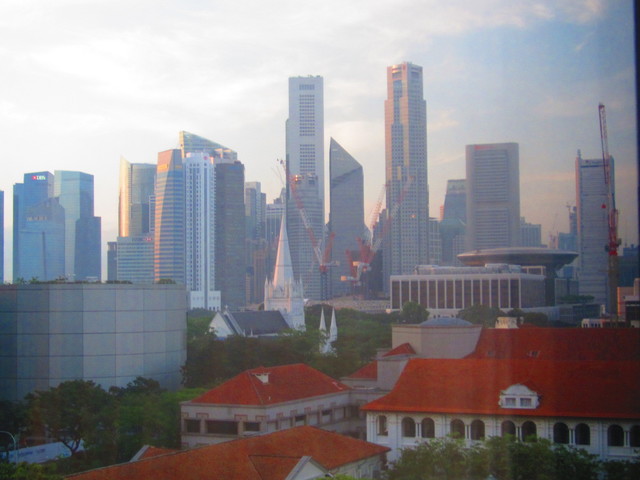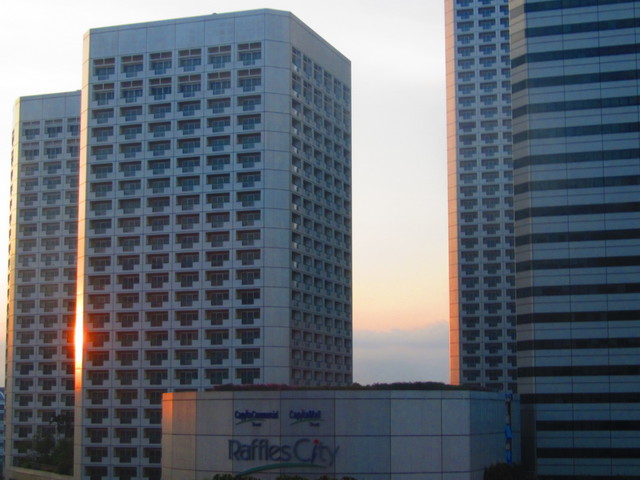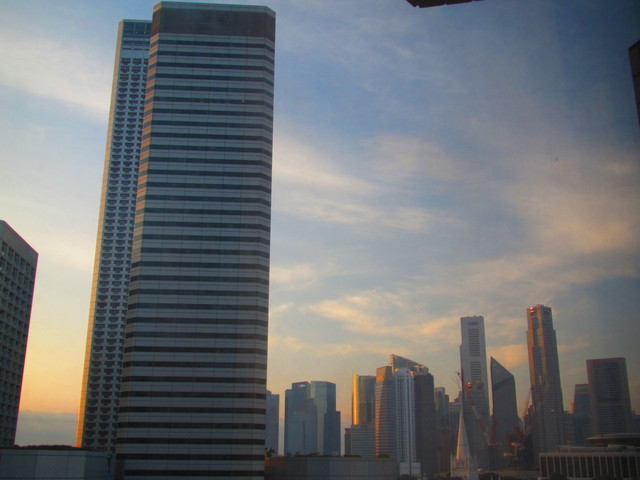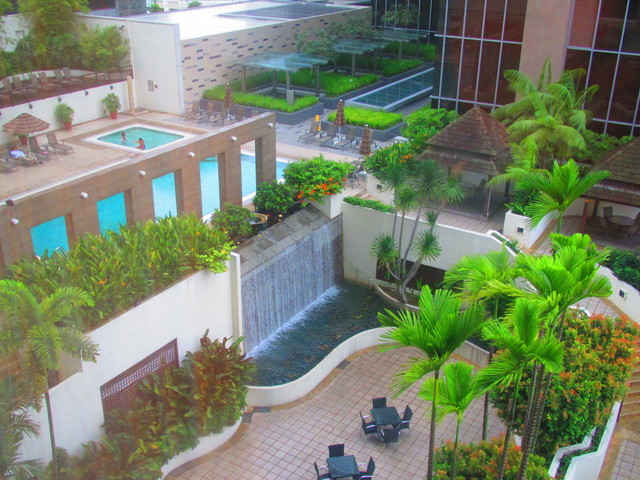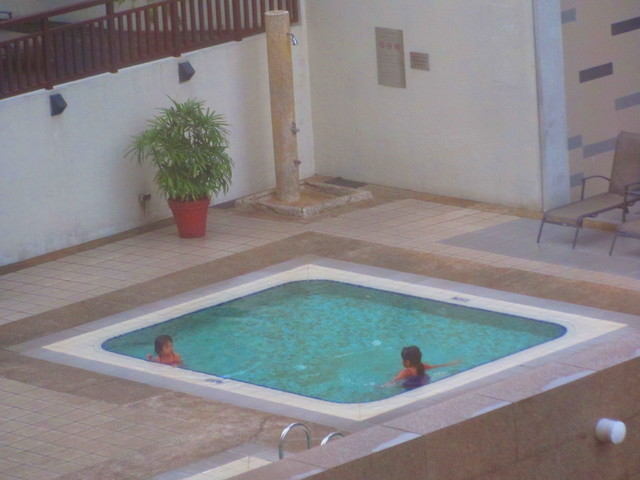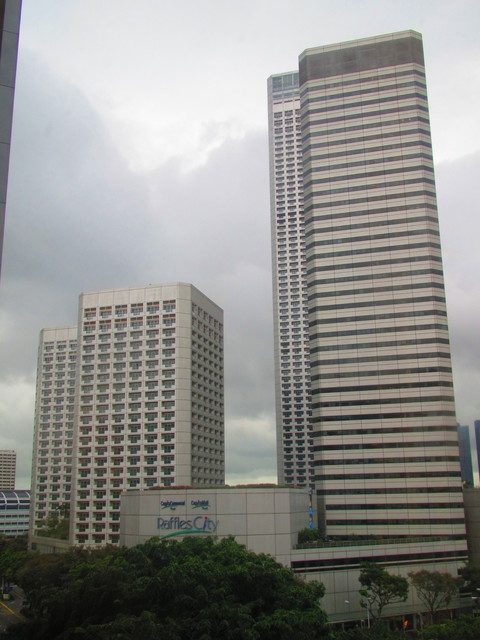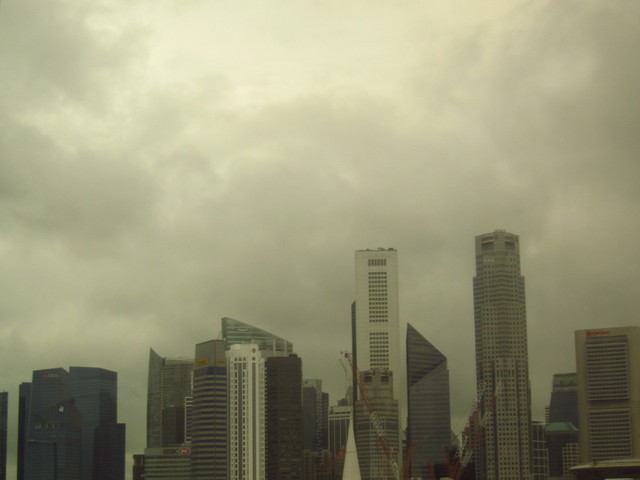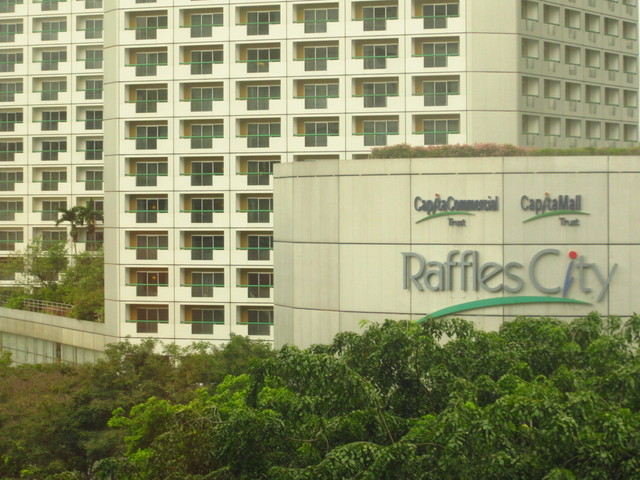 The Raffles Hotel was created in 1887,
becoming the symbol of colonial architecture in Singapore.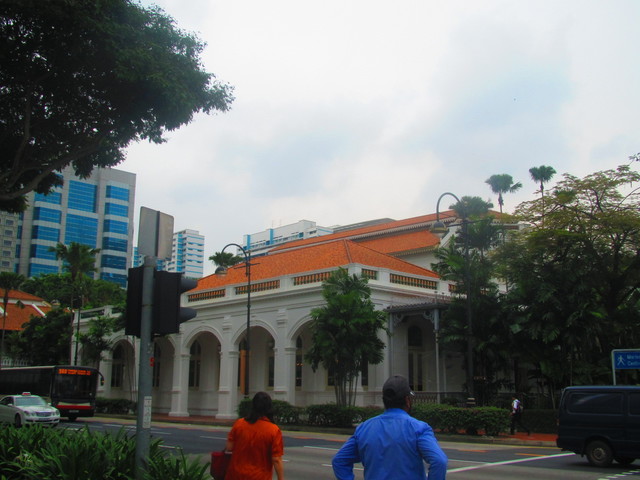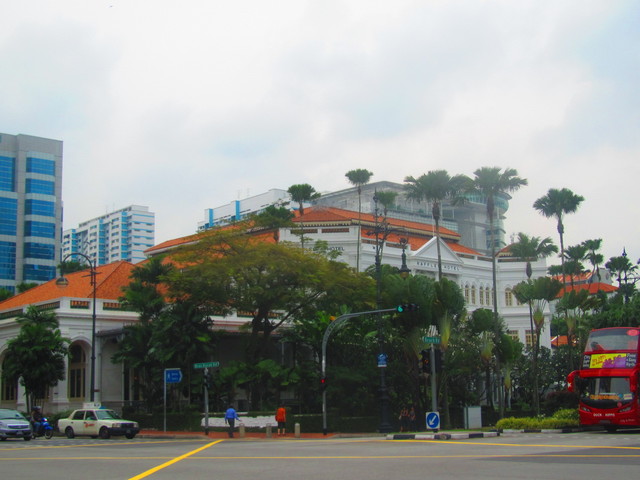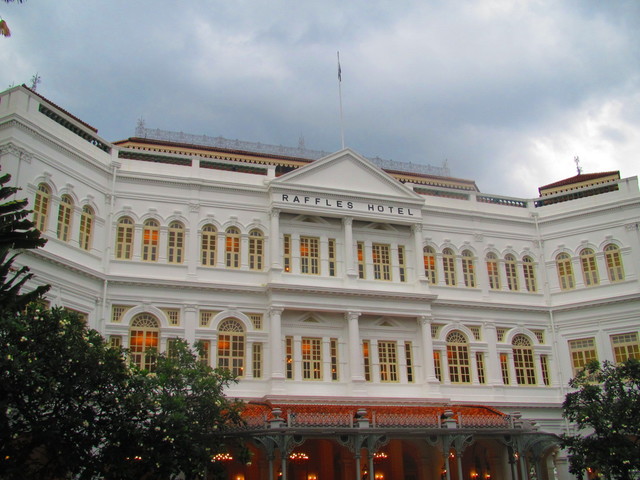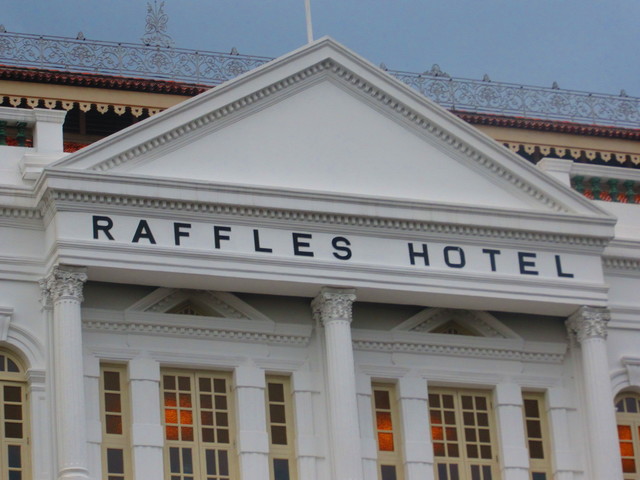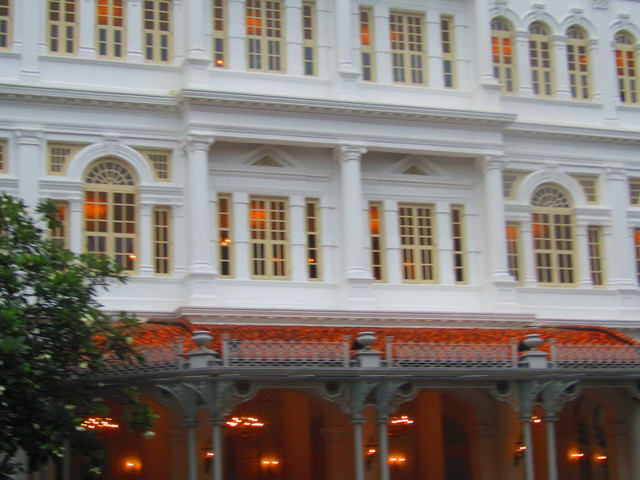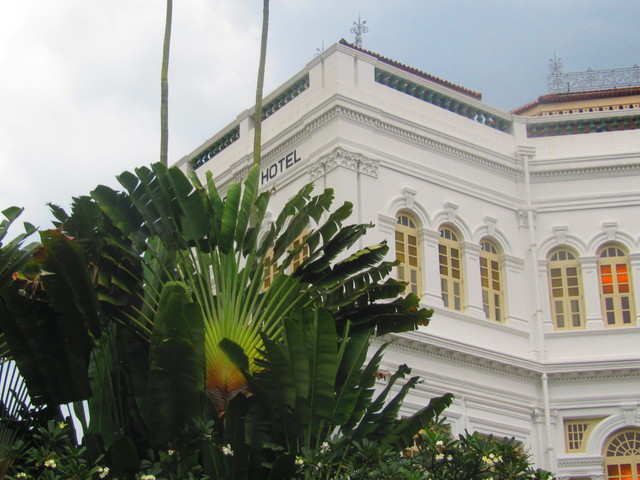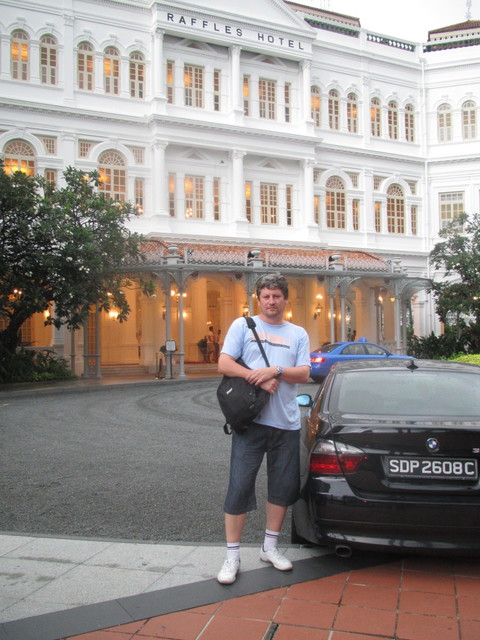 Then it was expanded…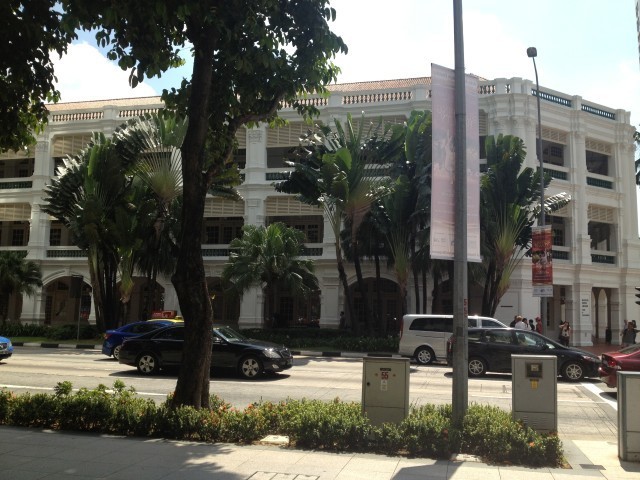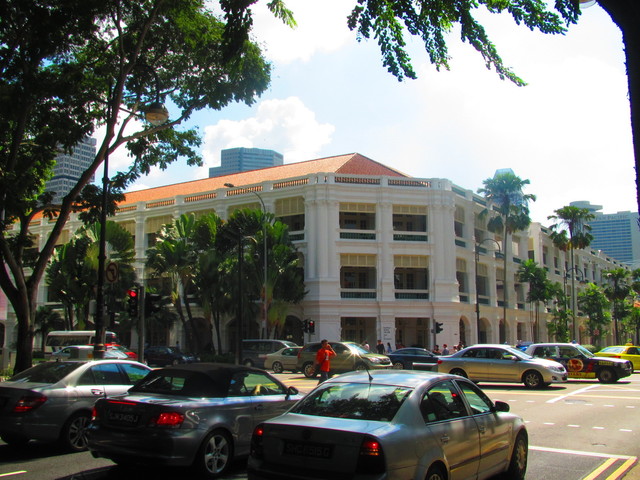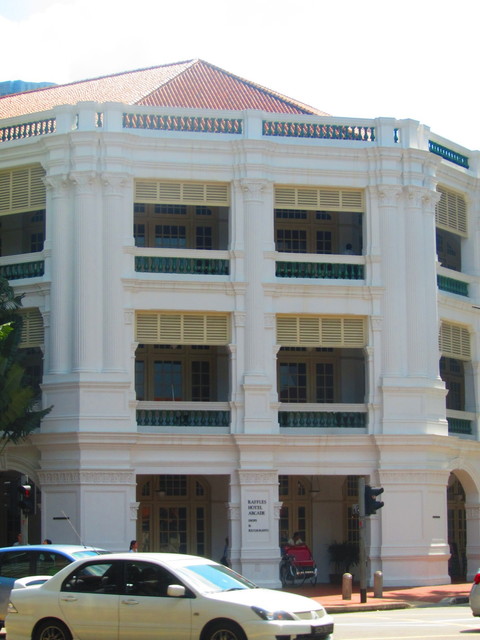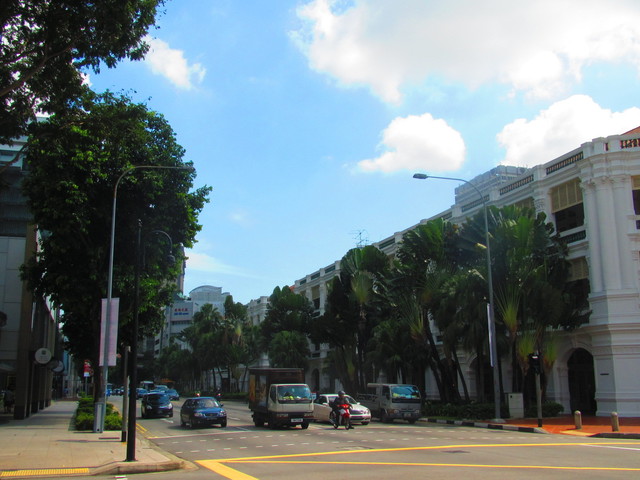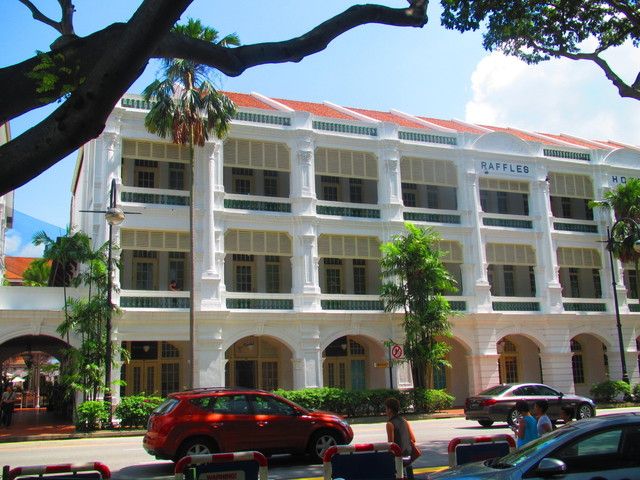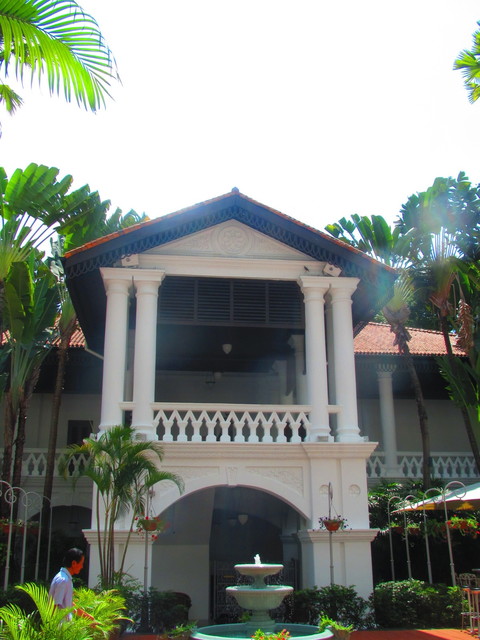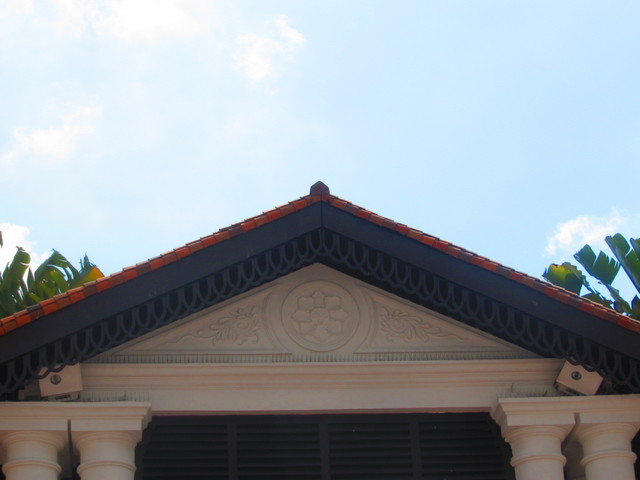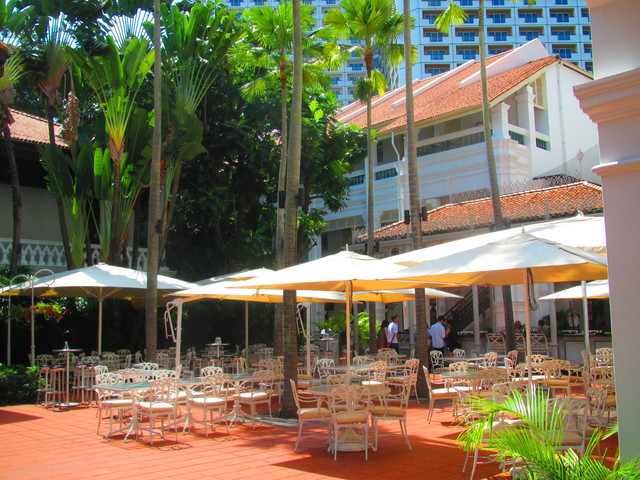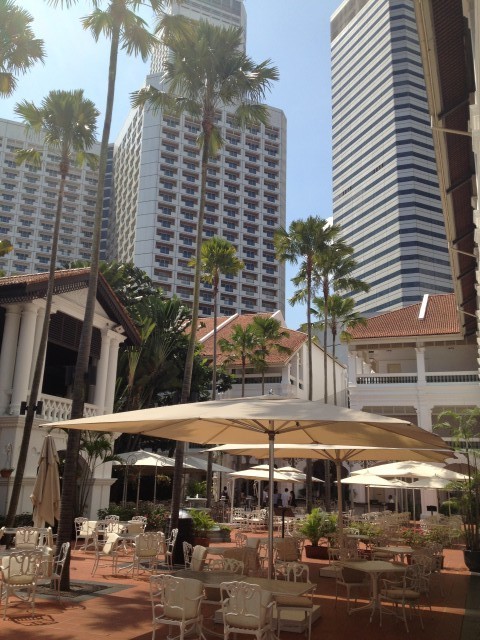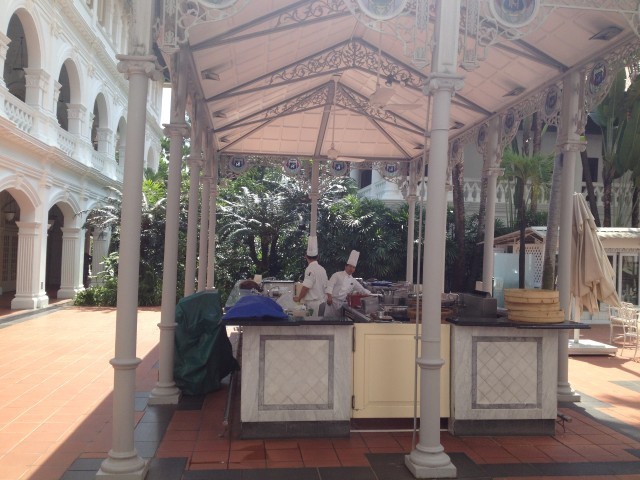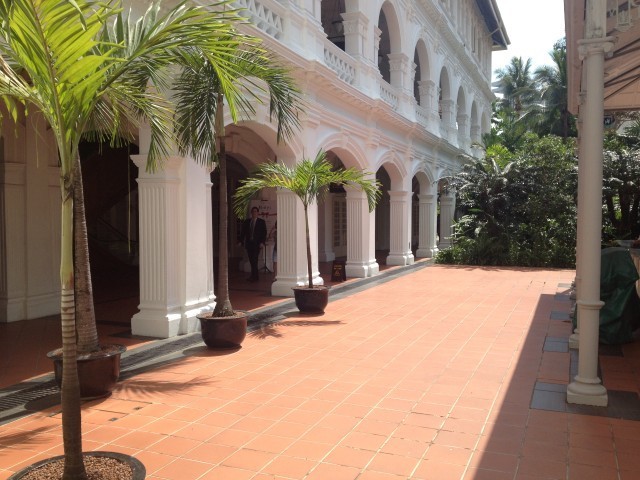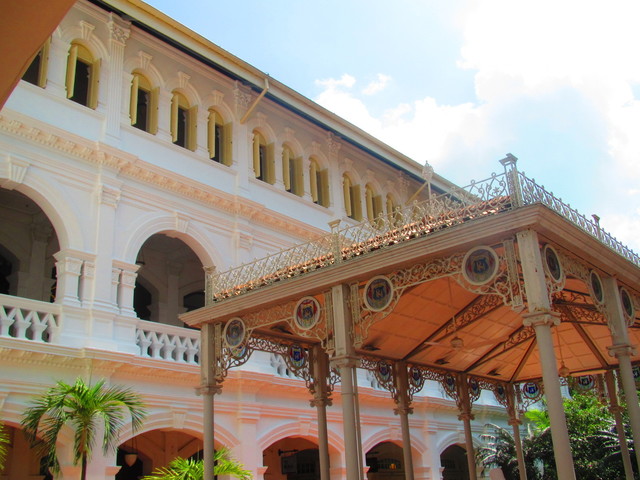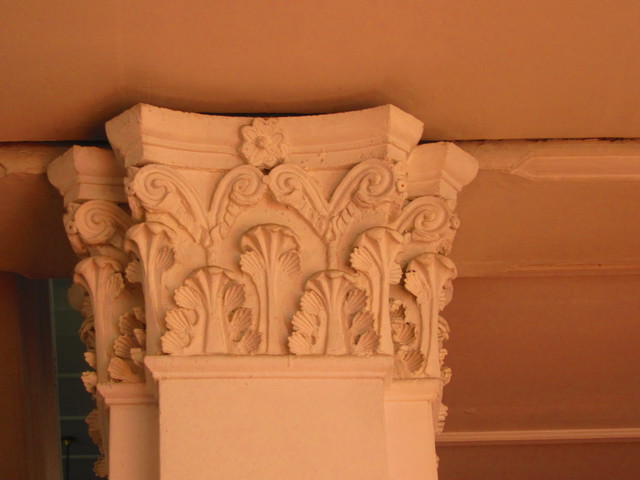 And more, right vis-à-vis,
in 1986 a complex of grandiose edifices was built,
the Raffles City,
including a hotel that was,
for a while,
the highest in the world.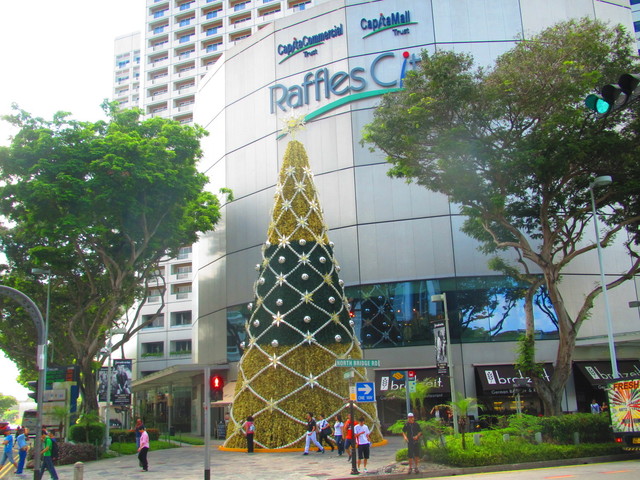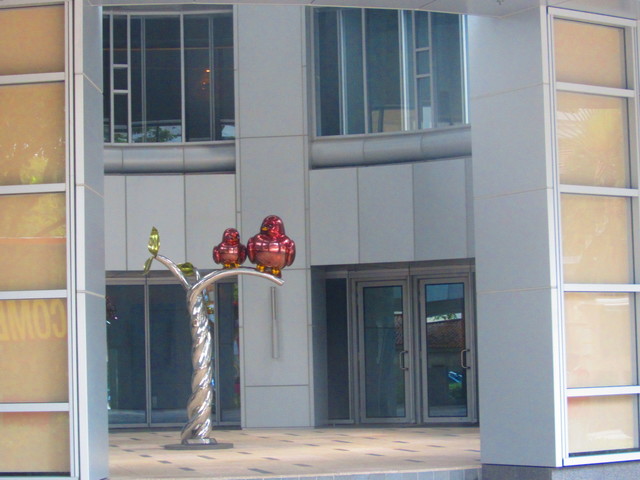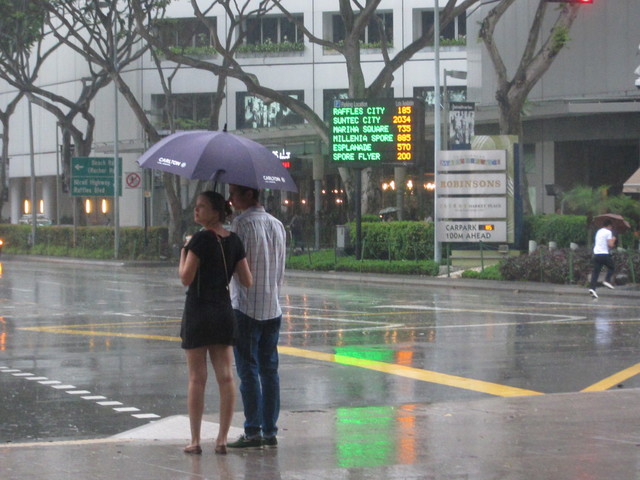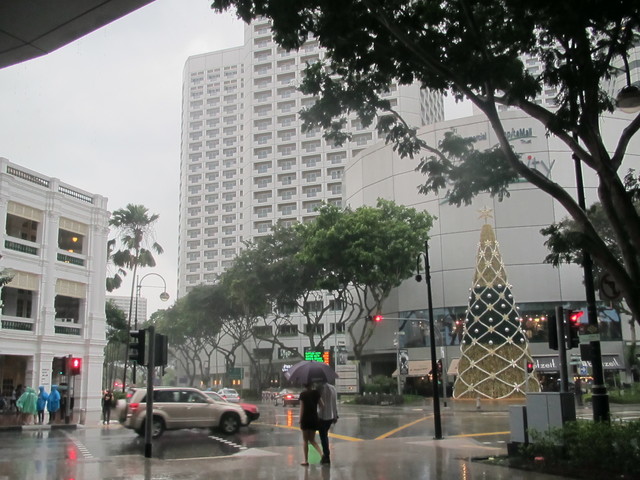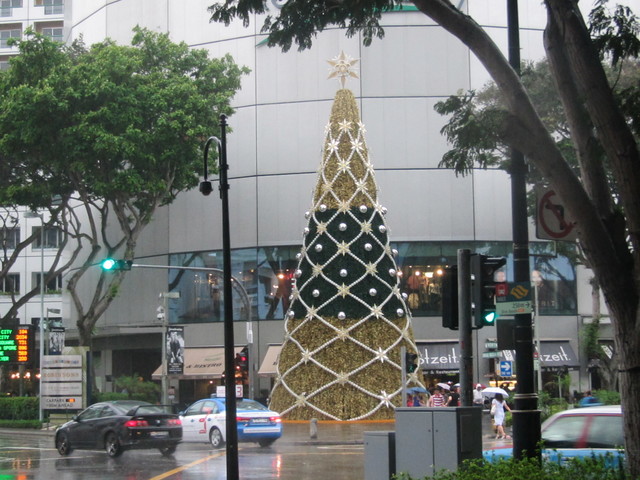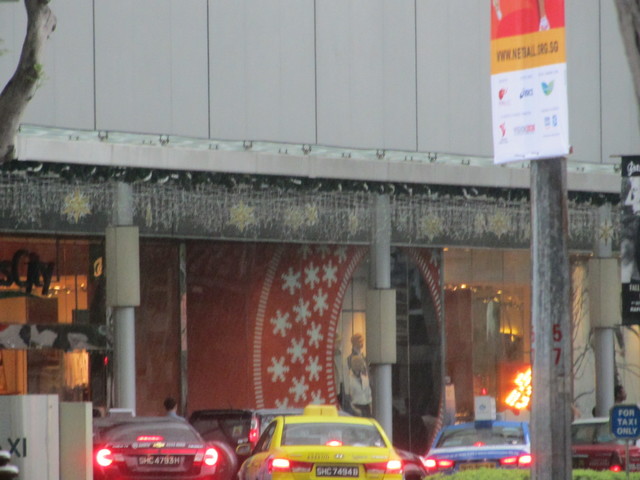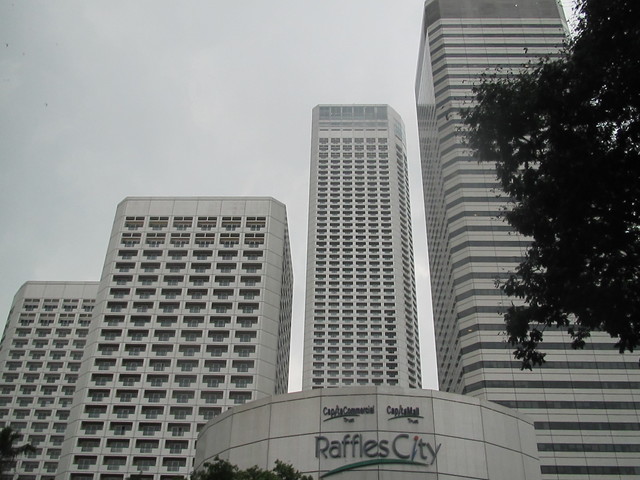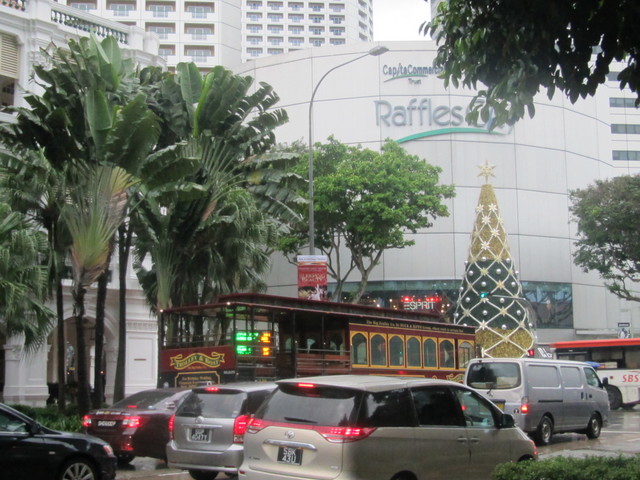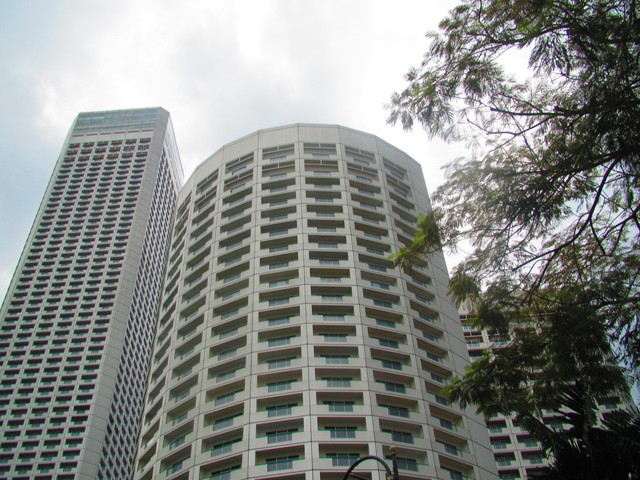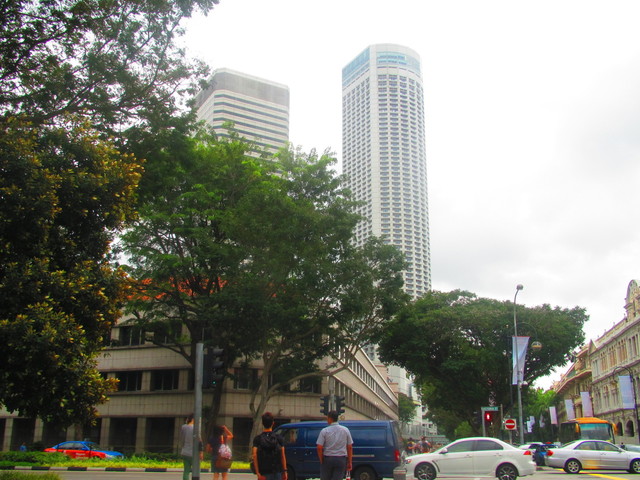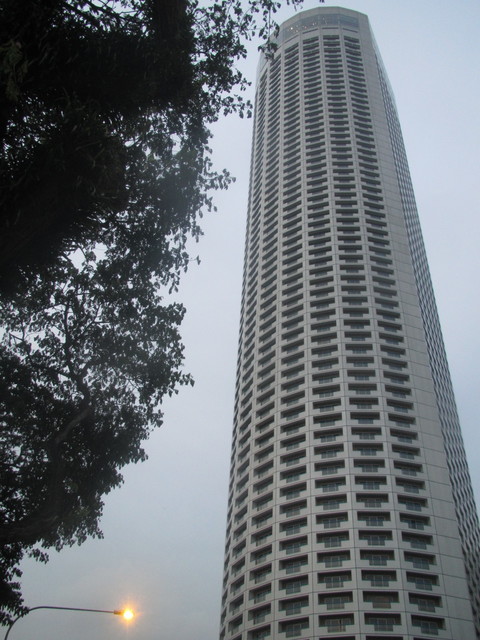 So, starting from our "stellar" hotel…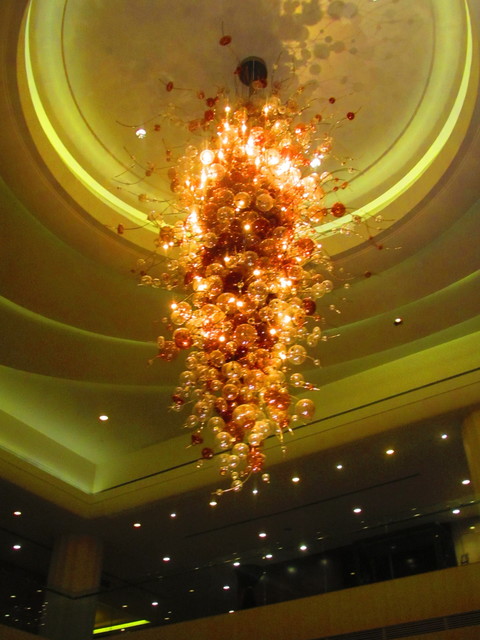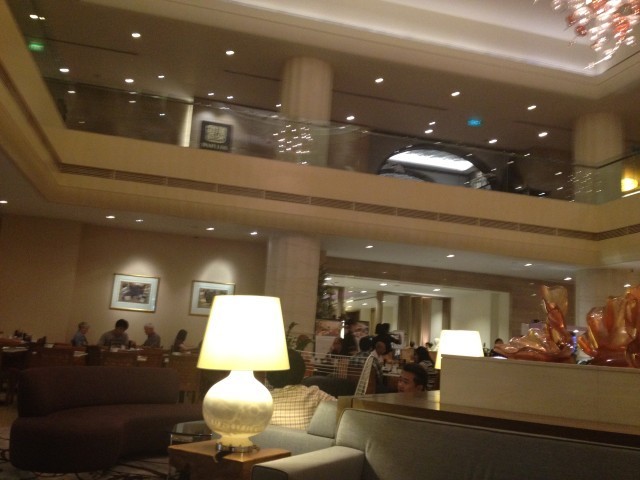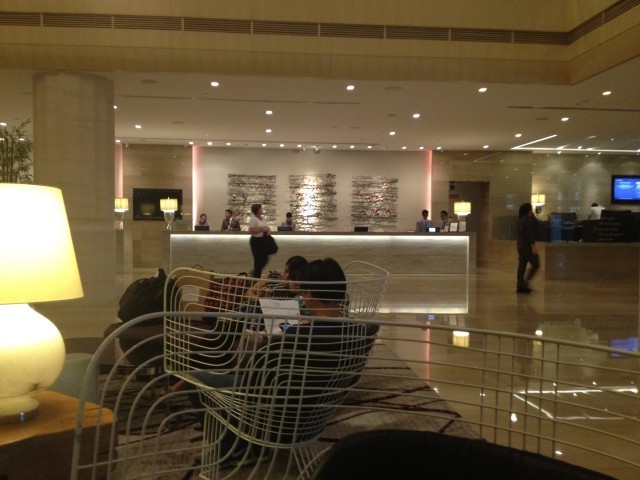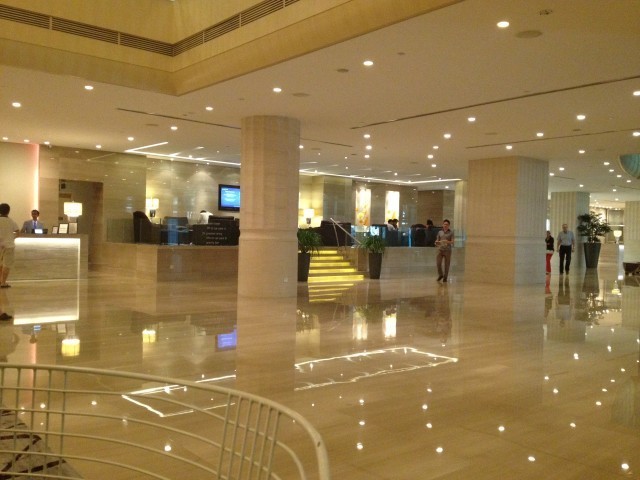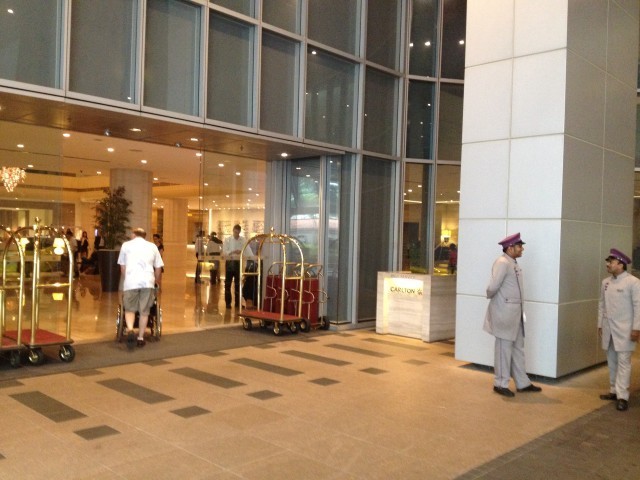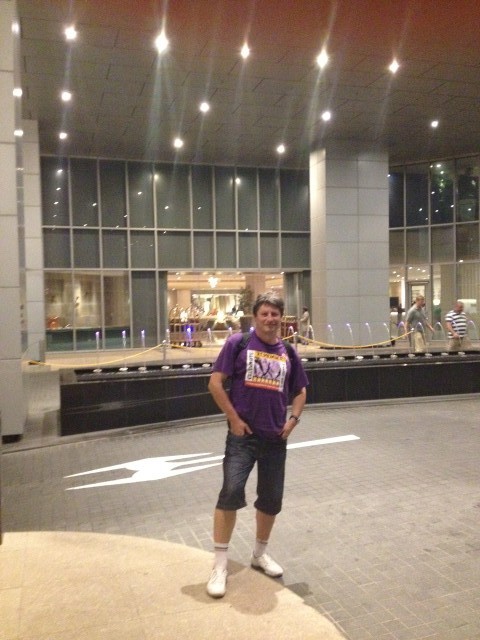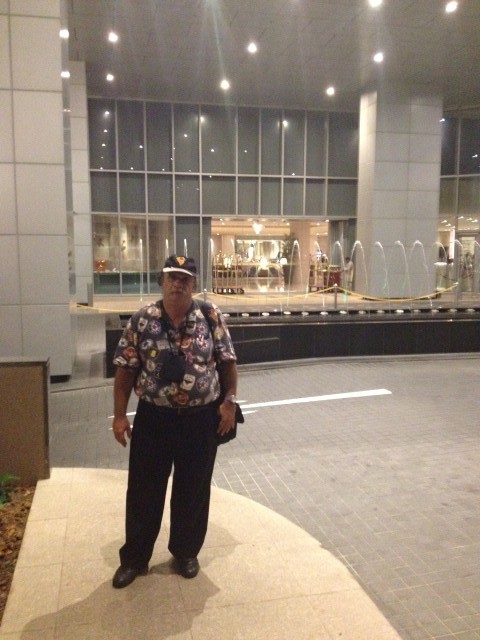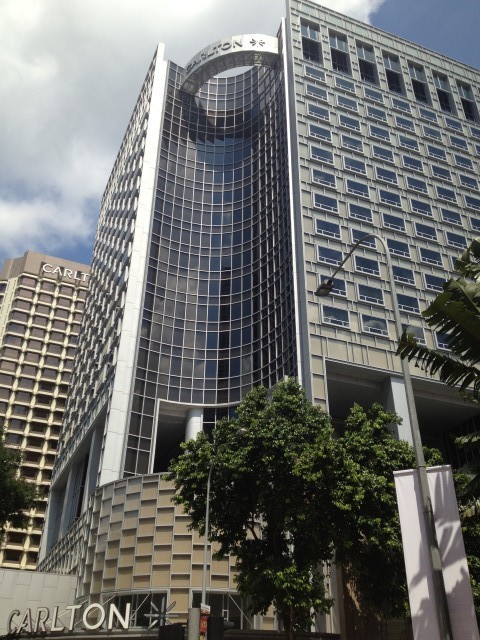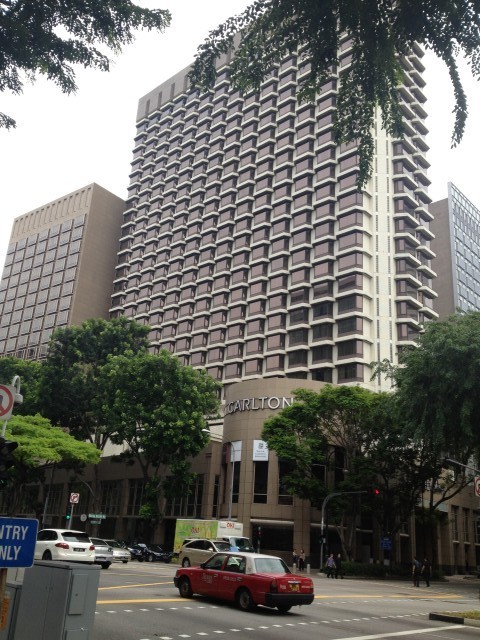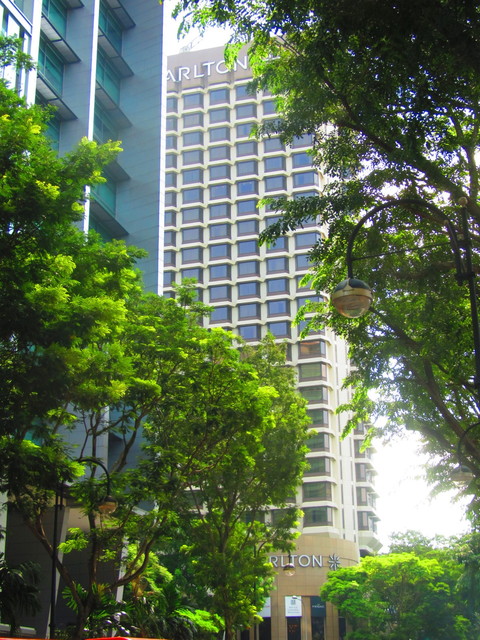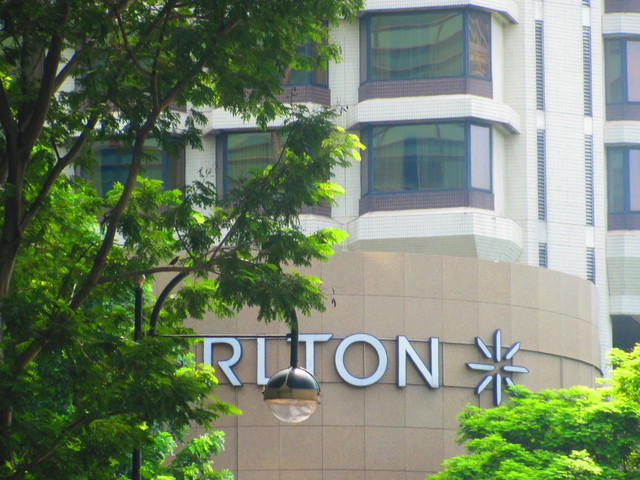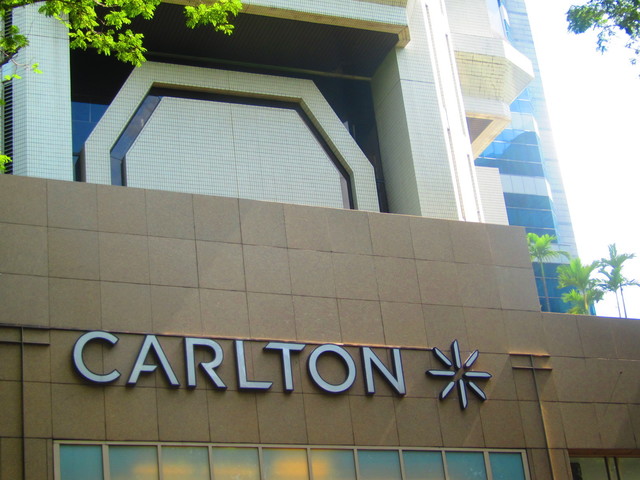 … we enthusiasticly walked through Singapore…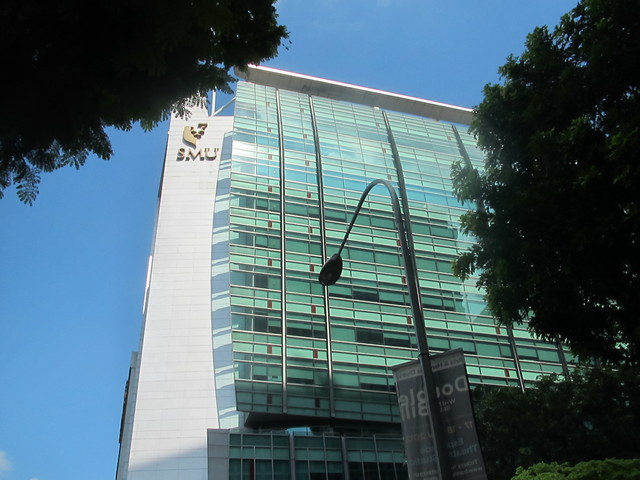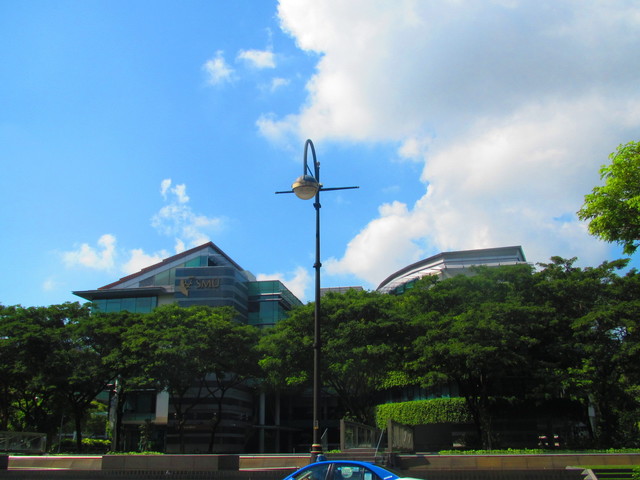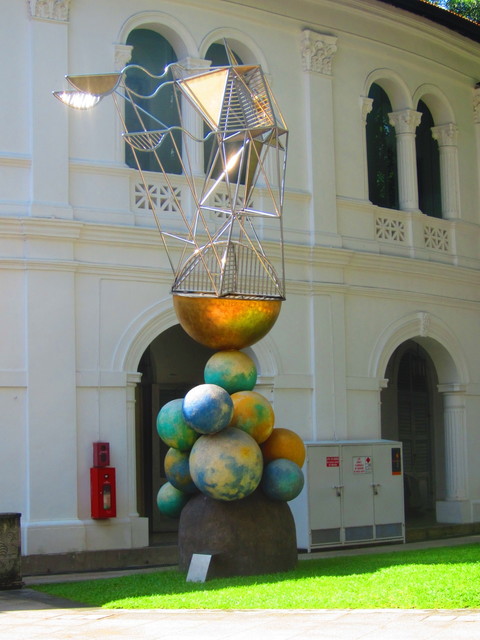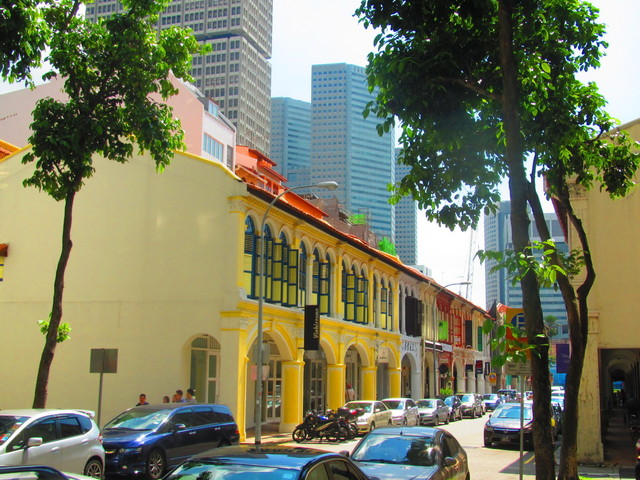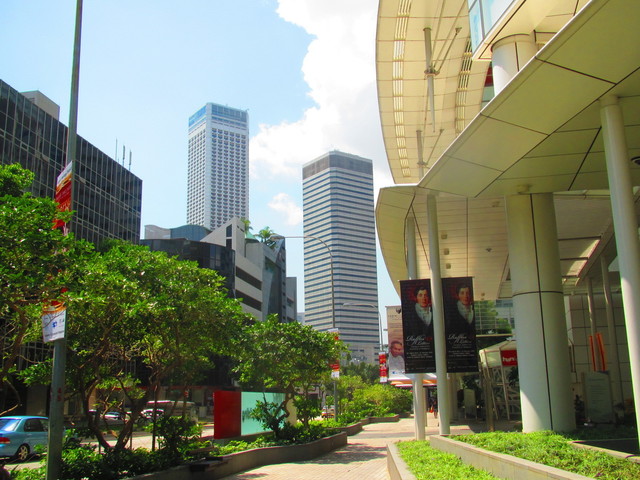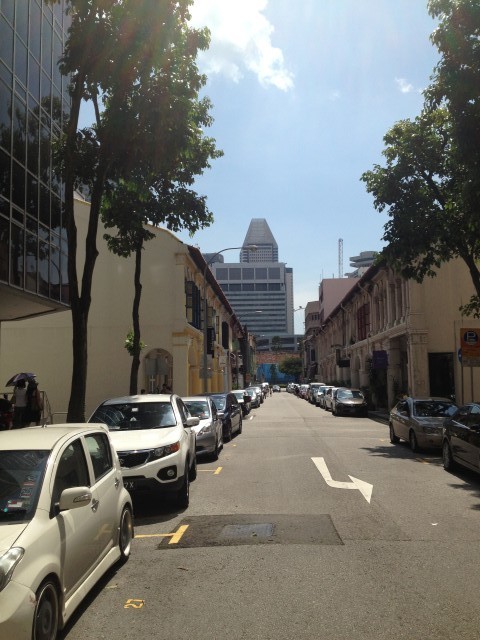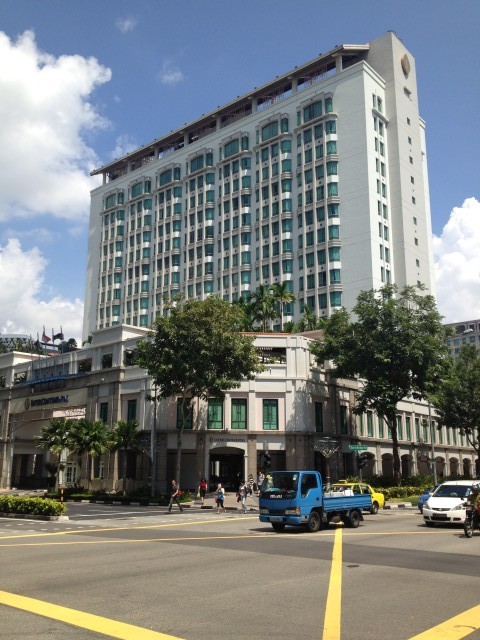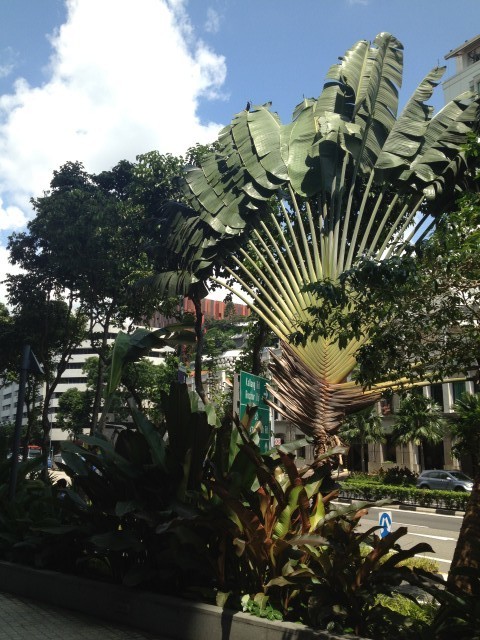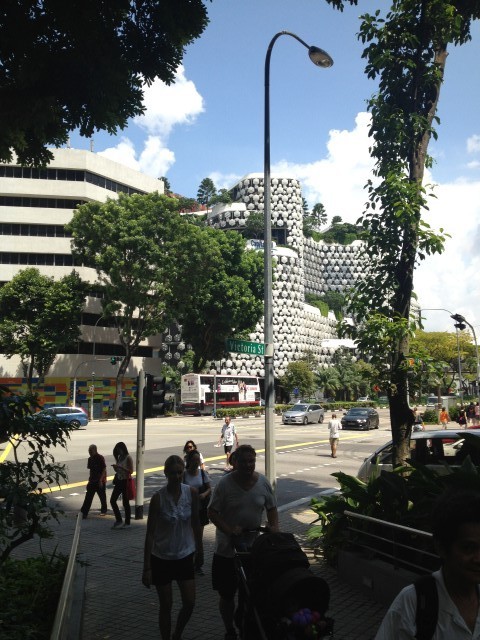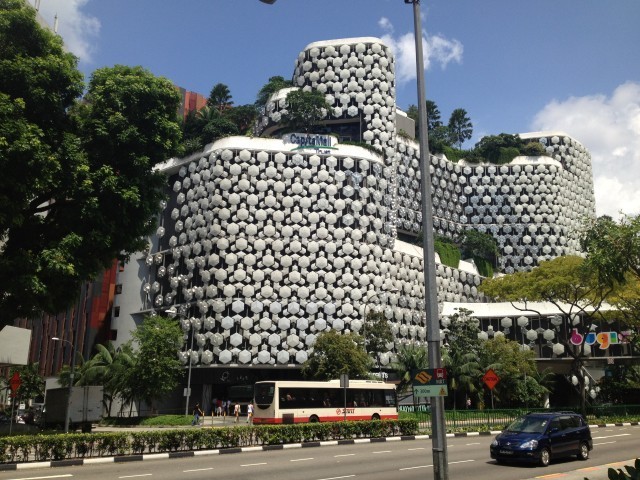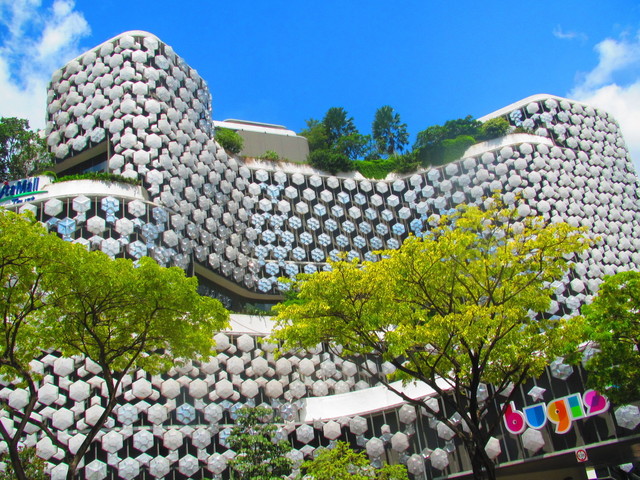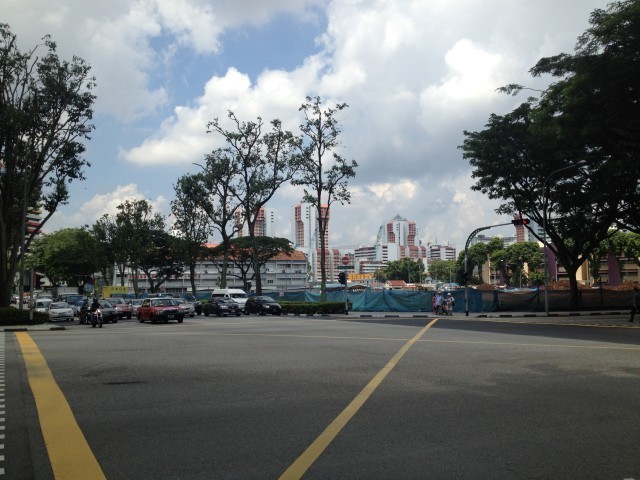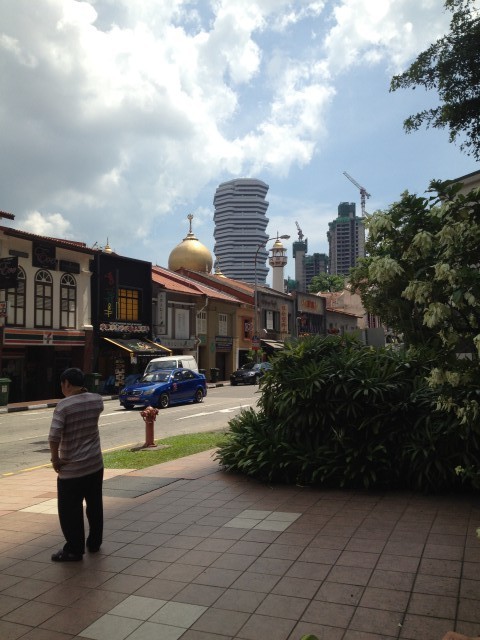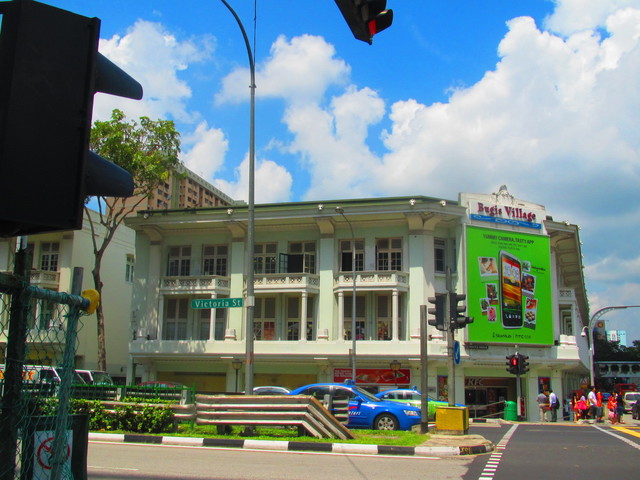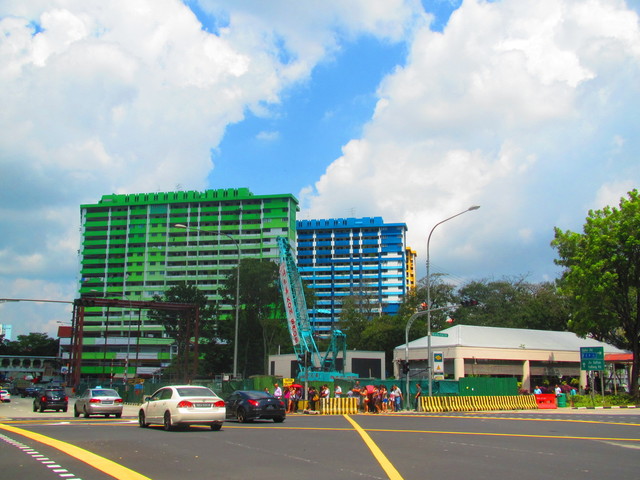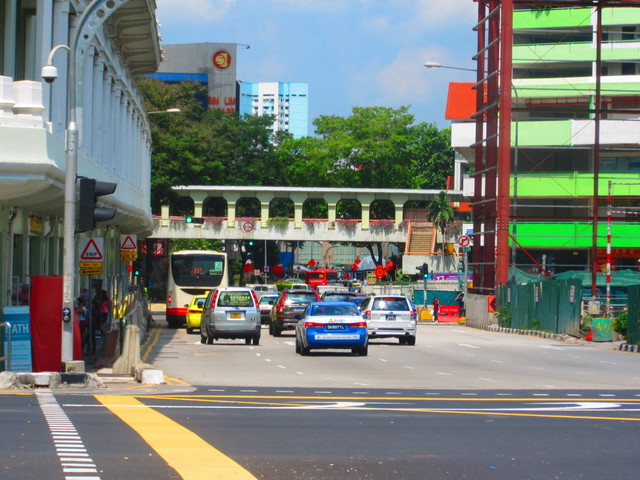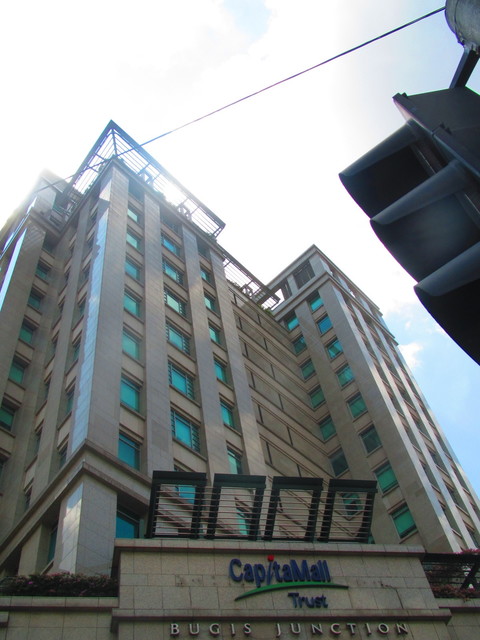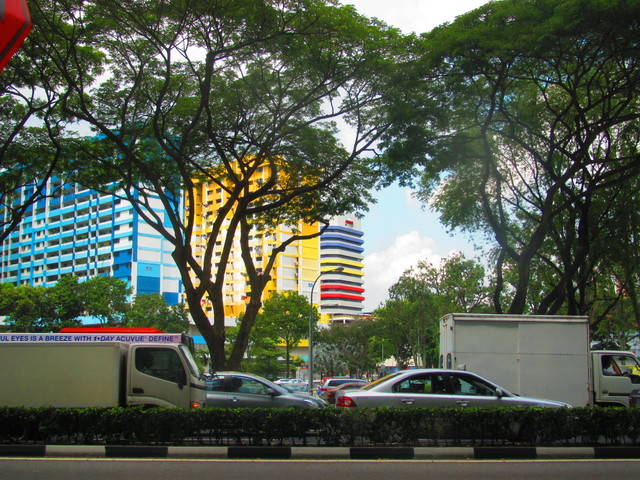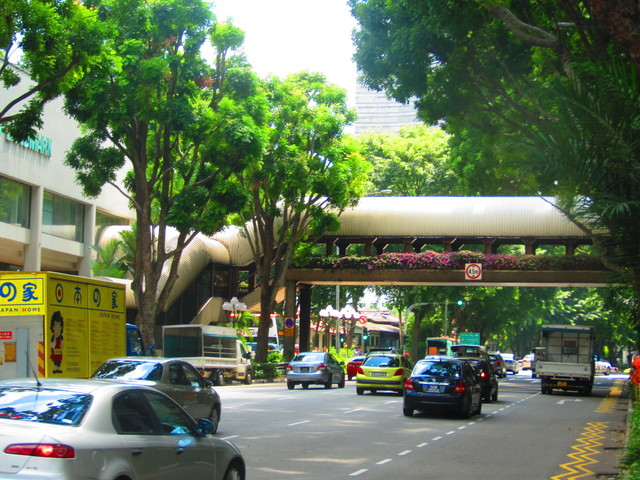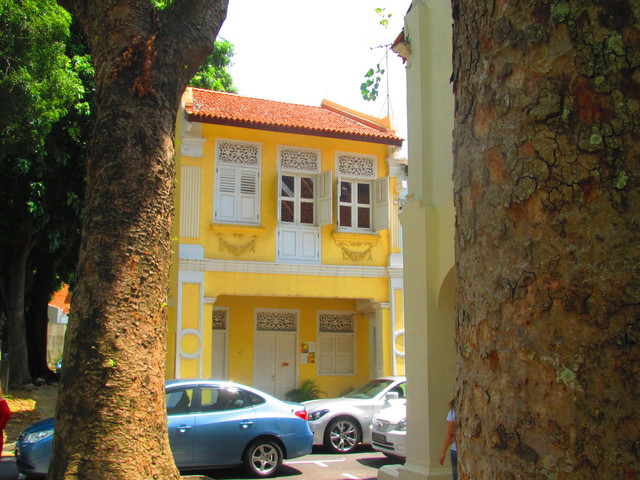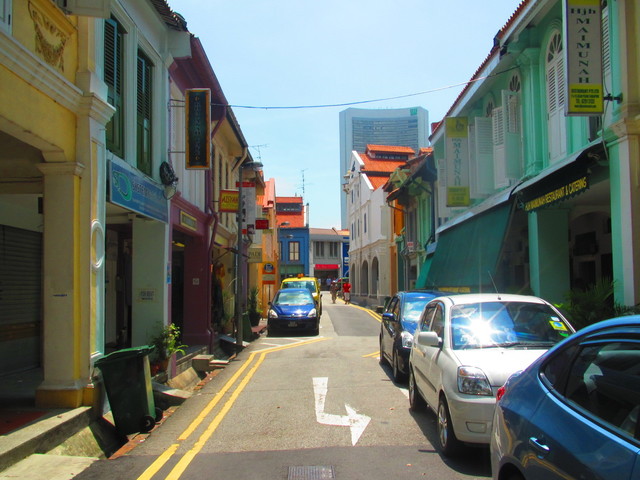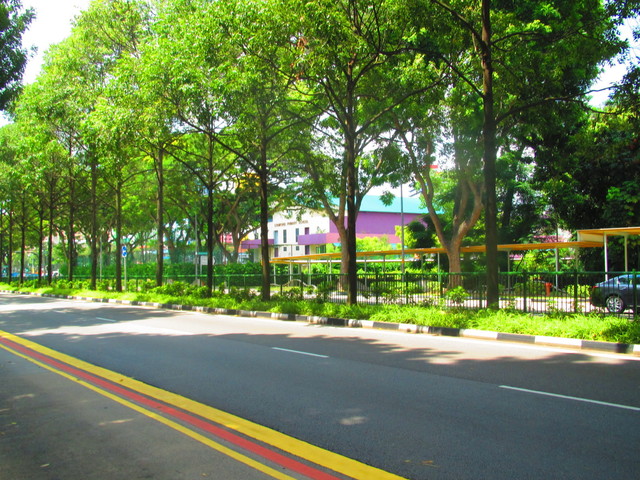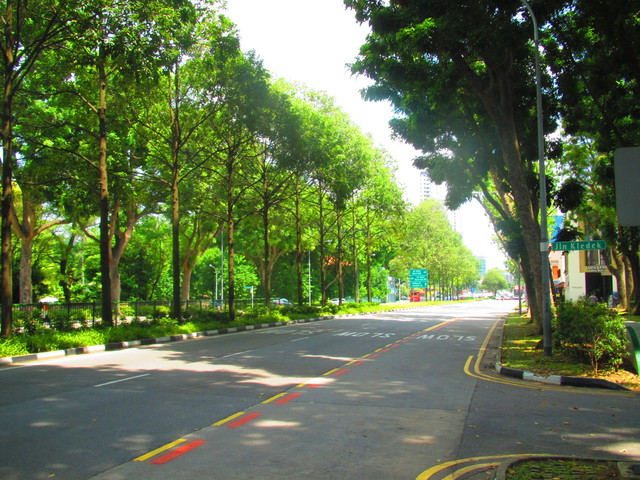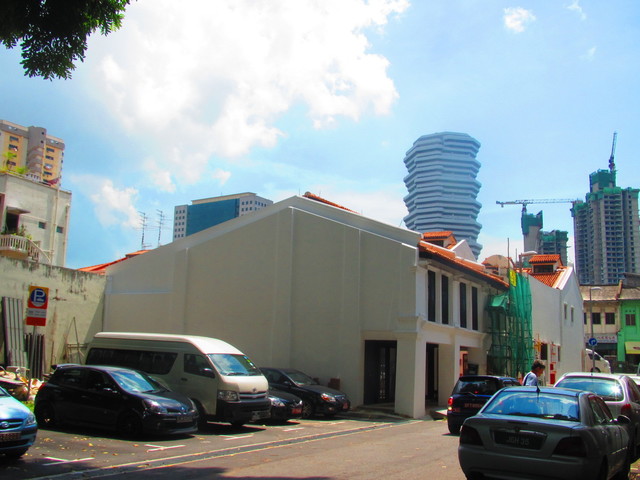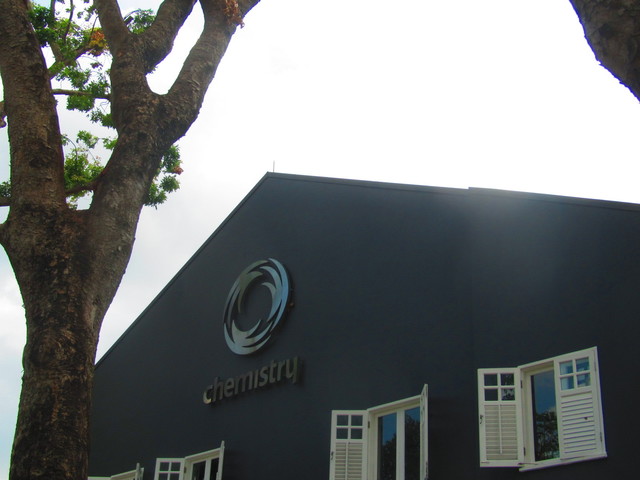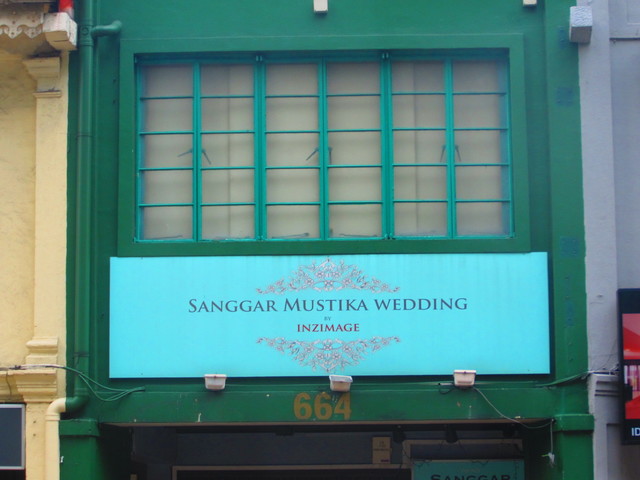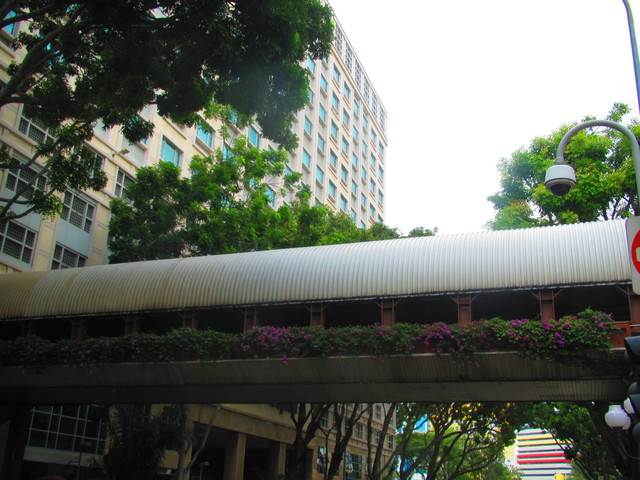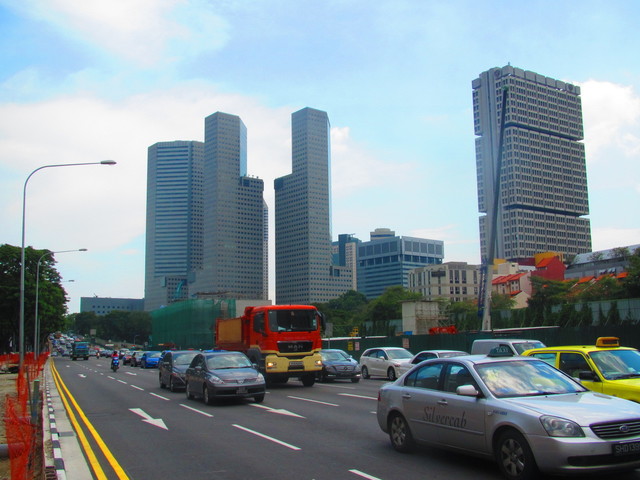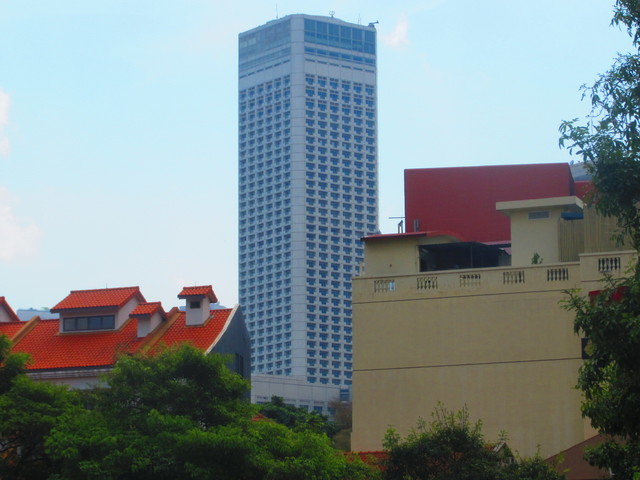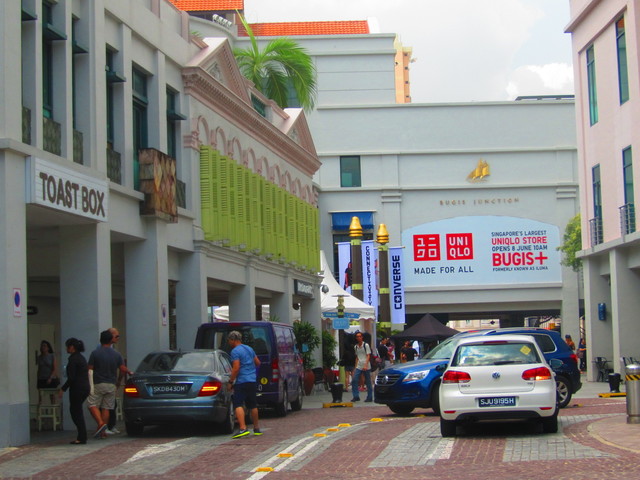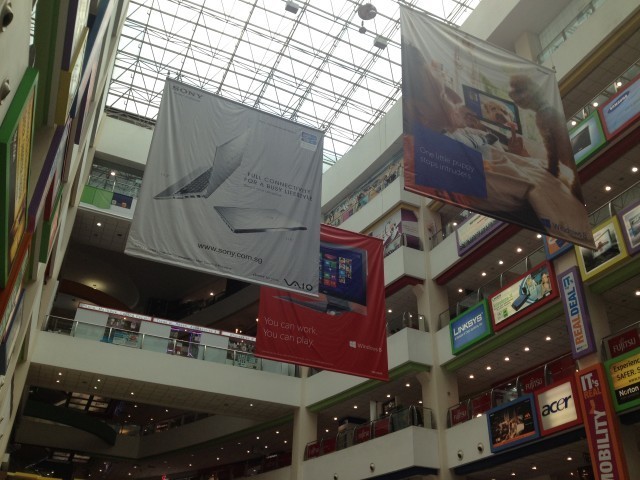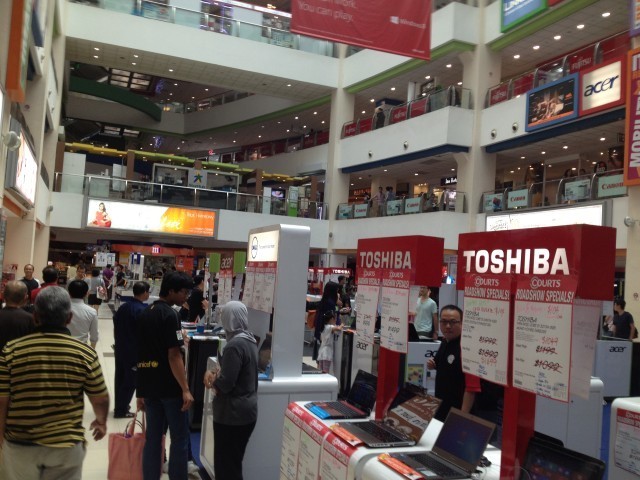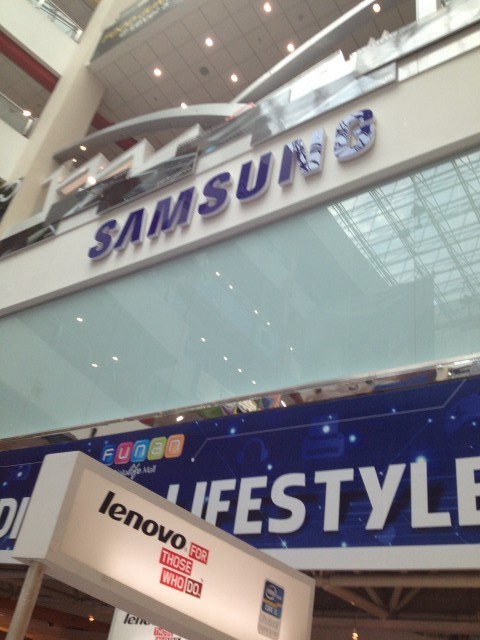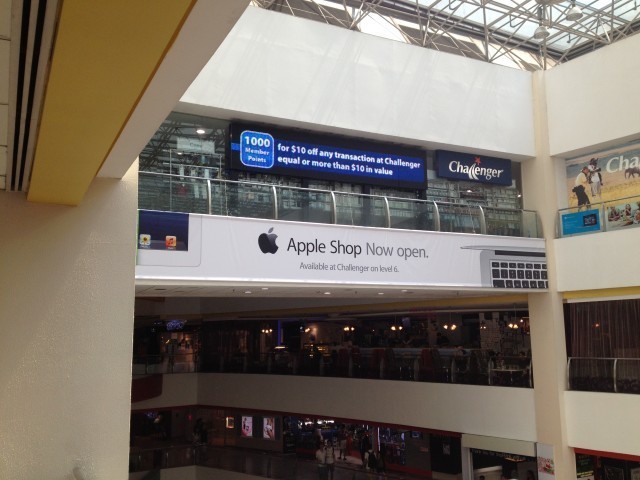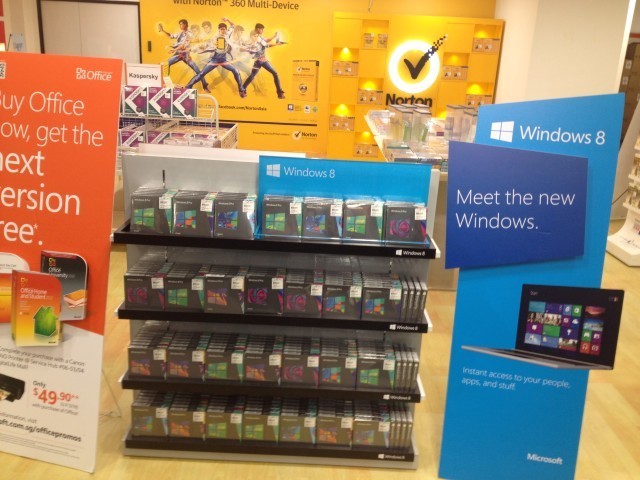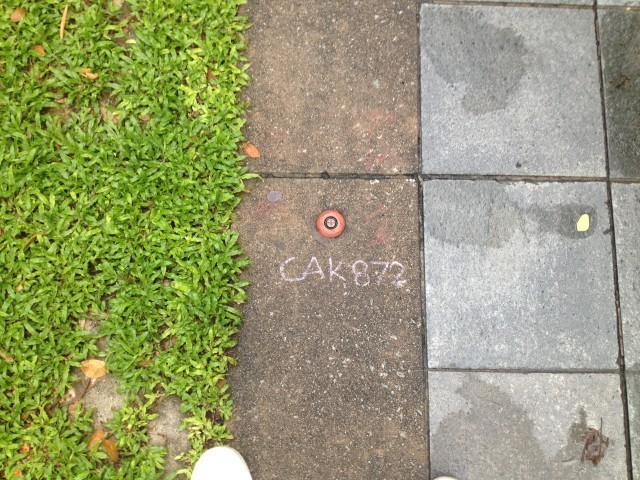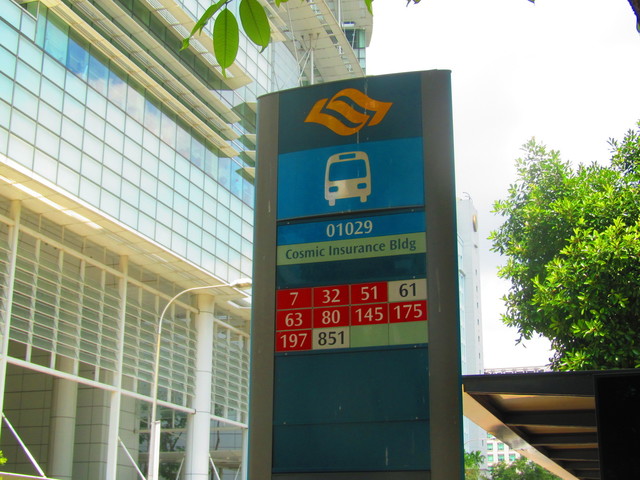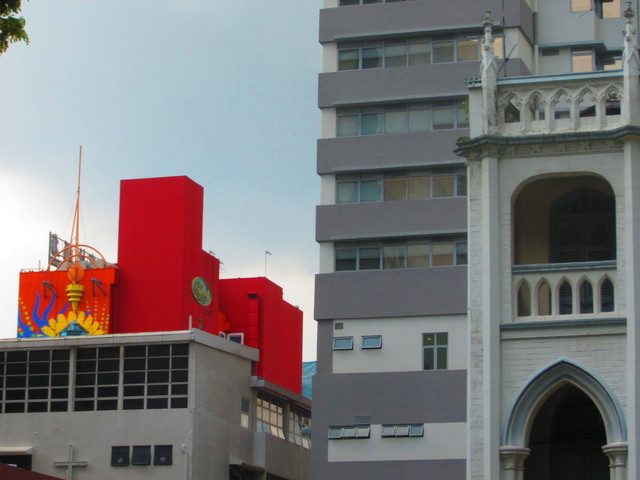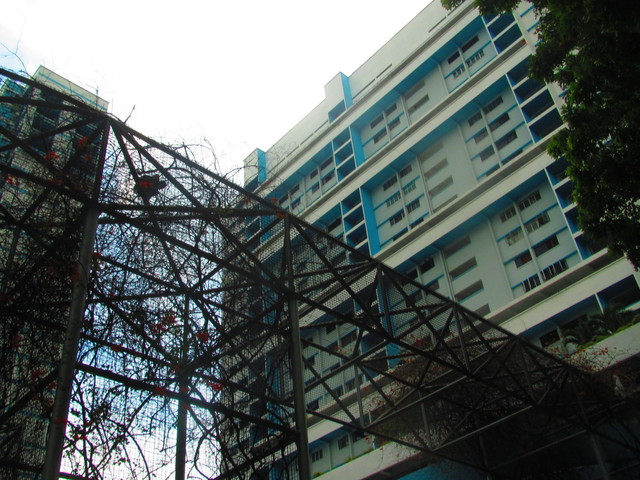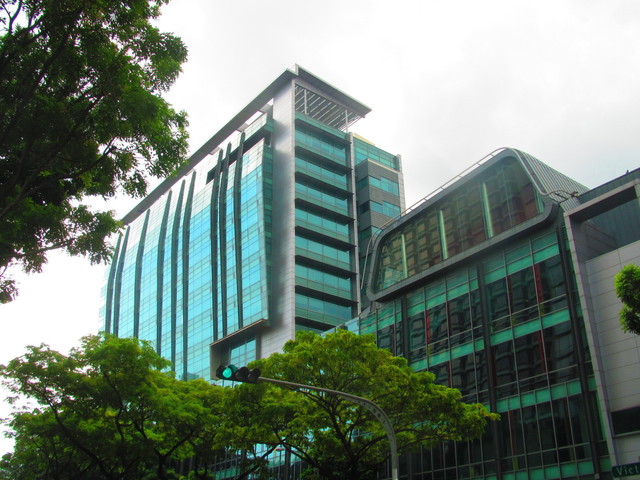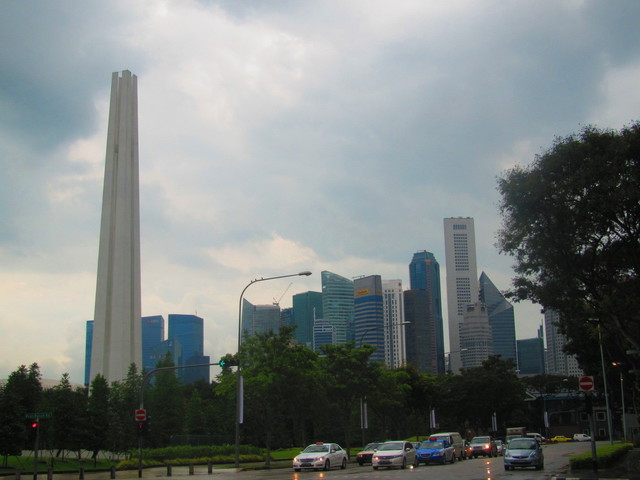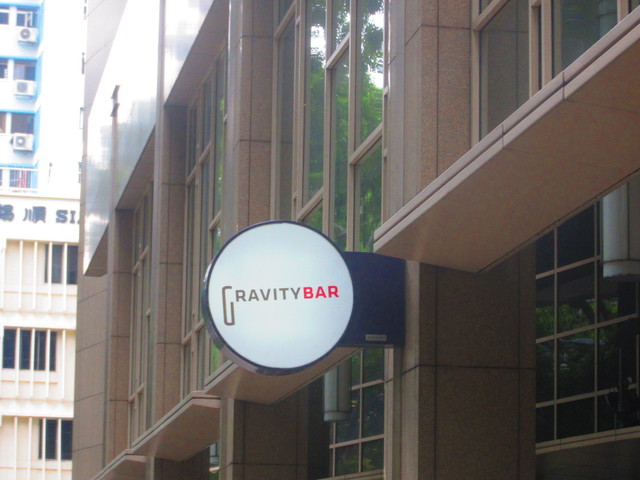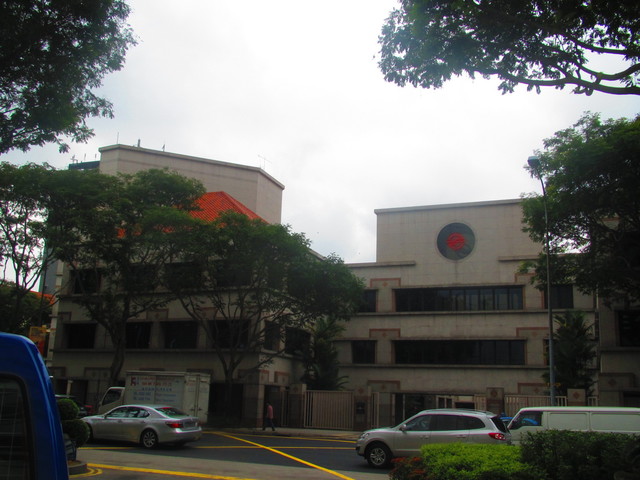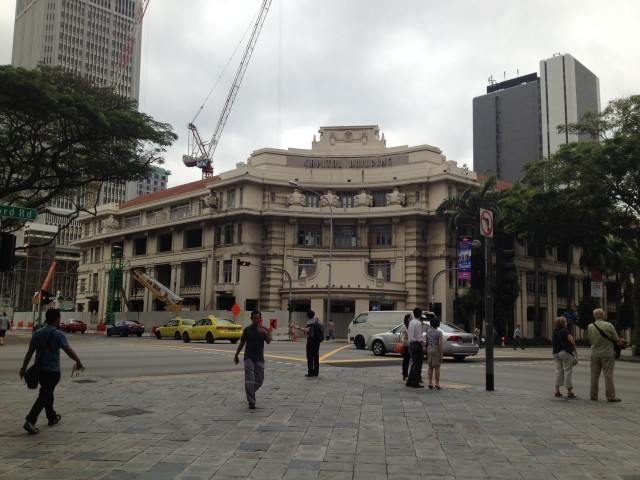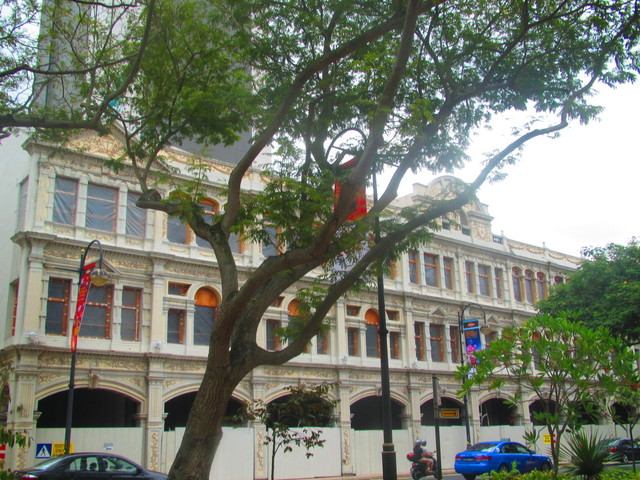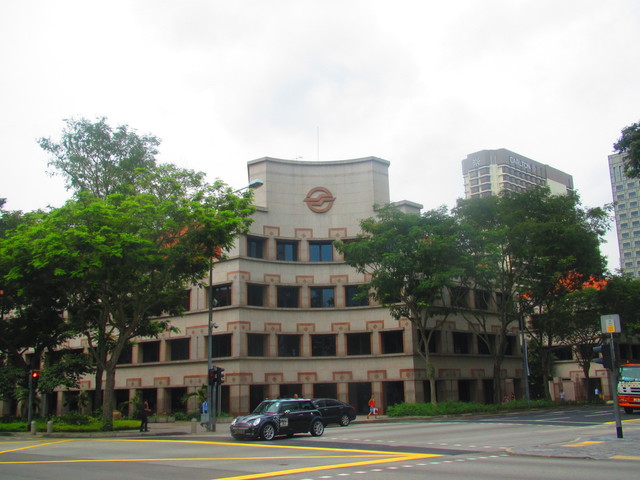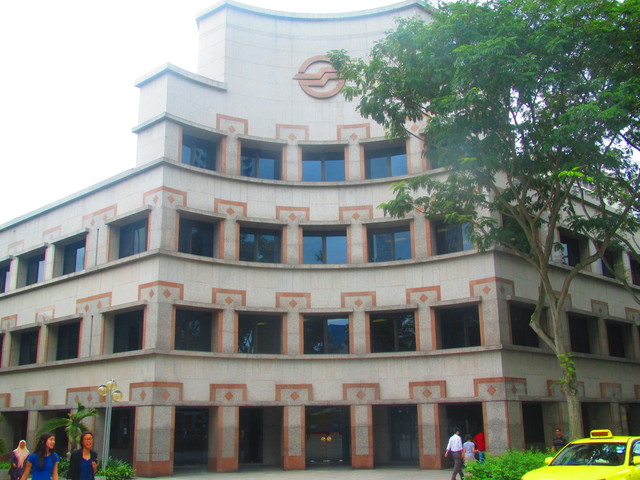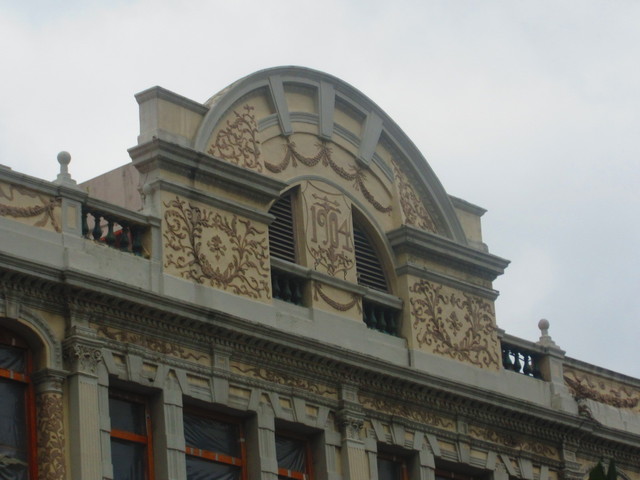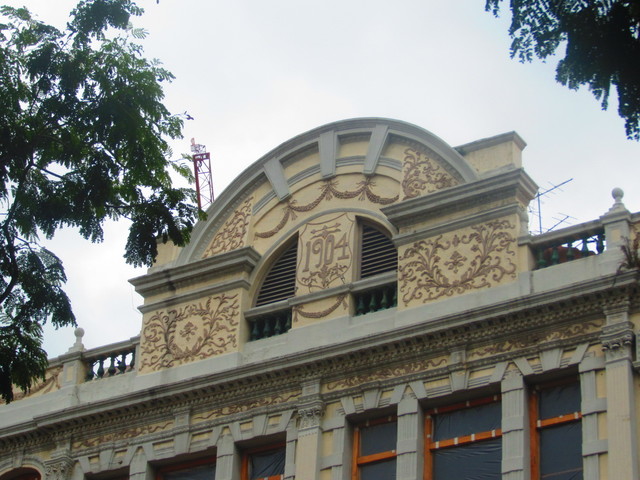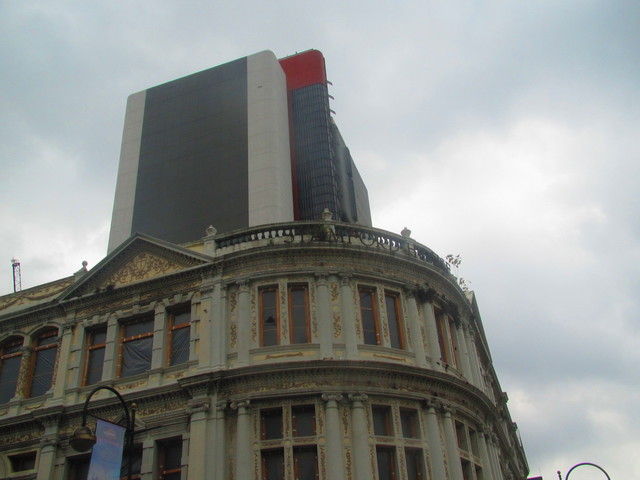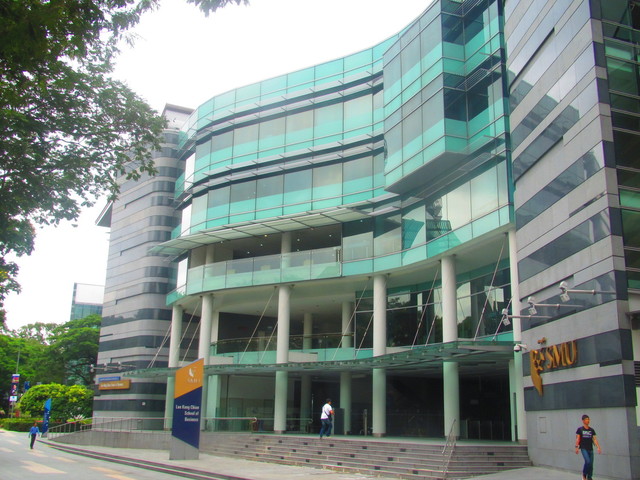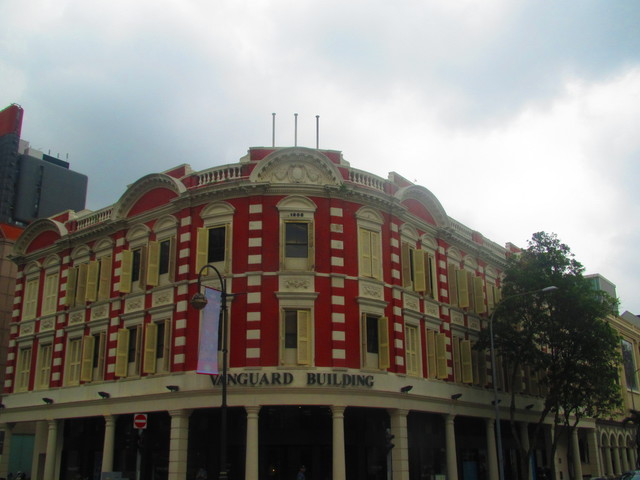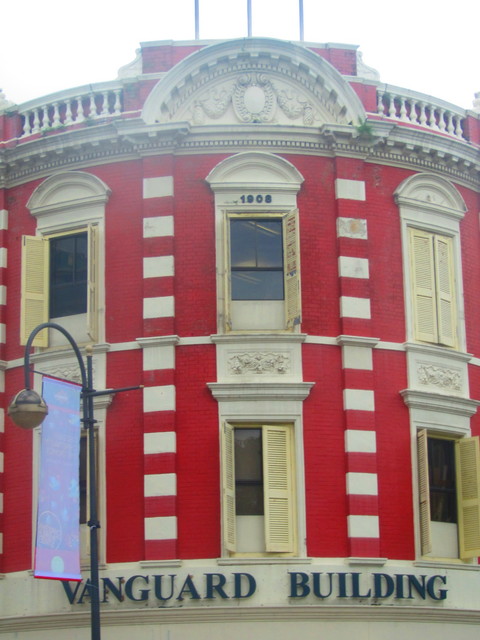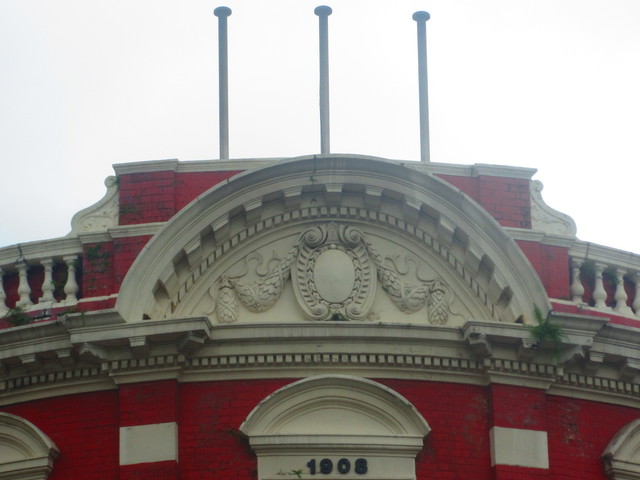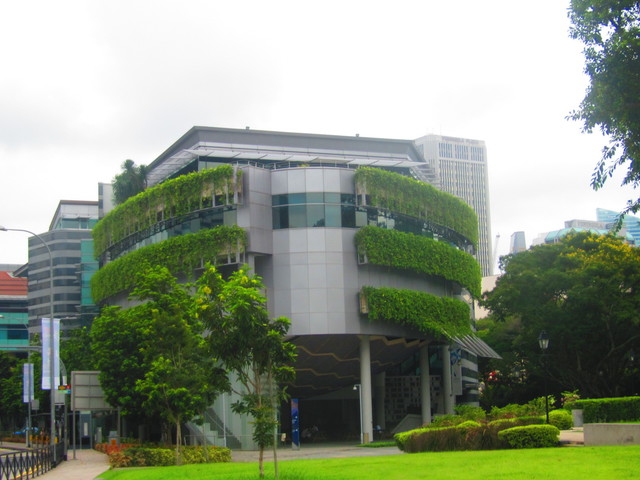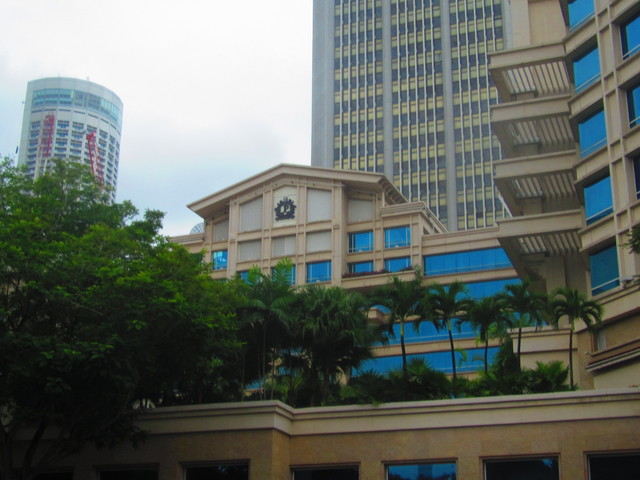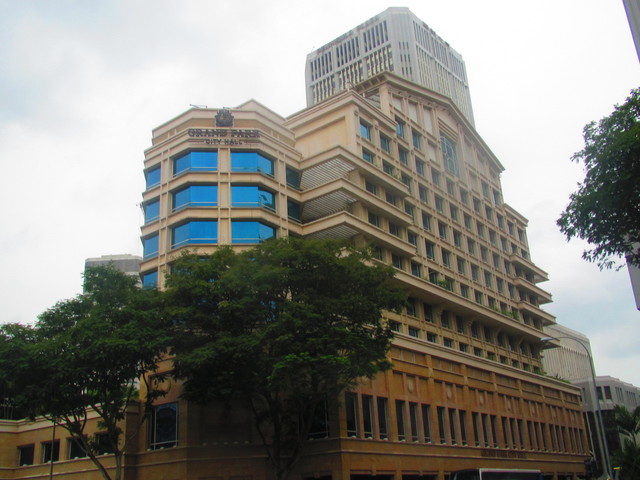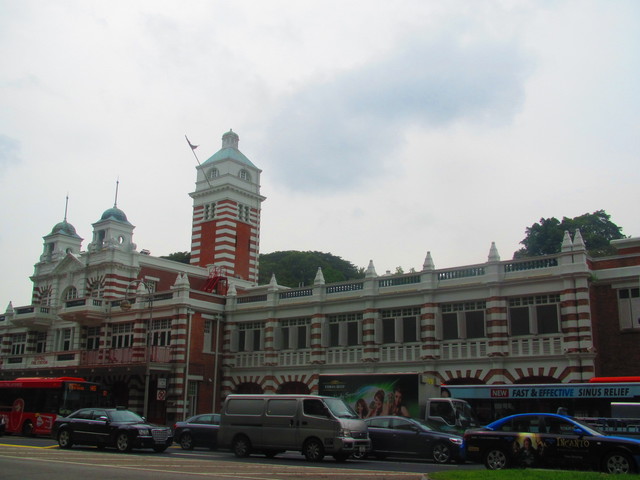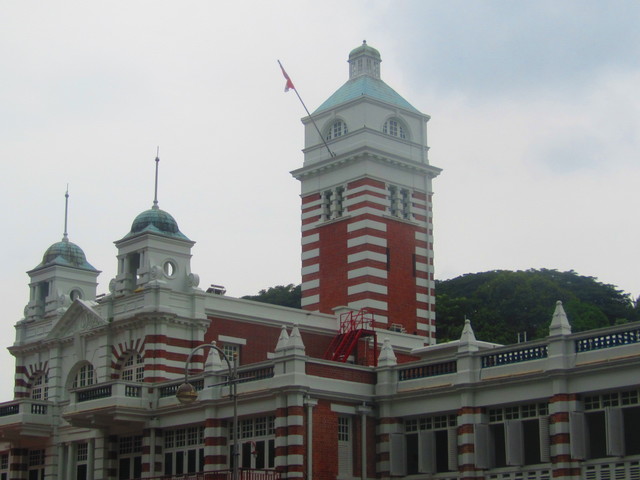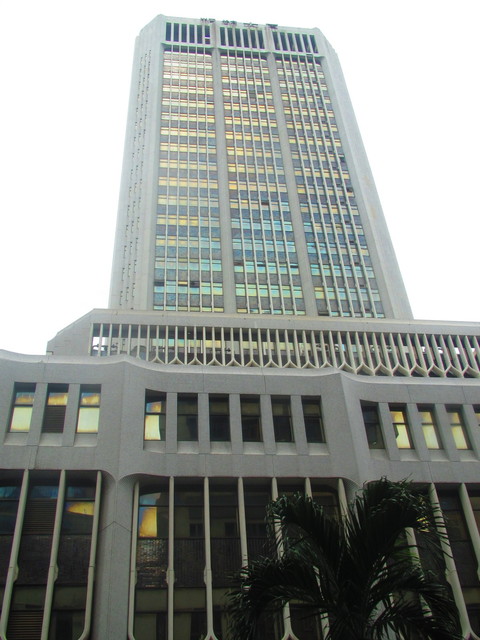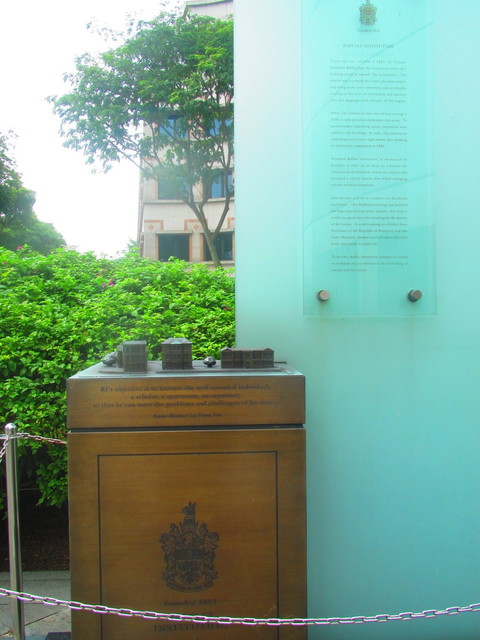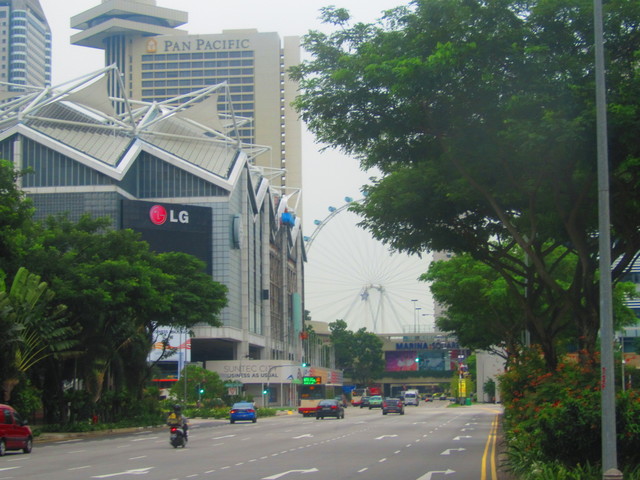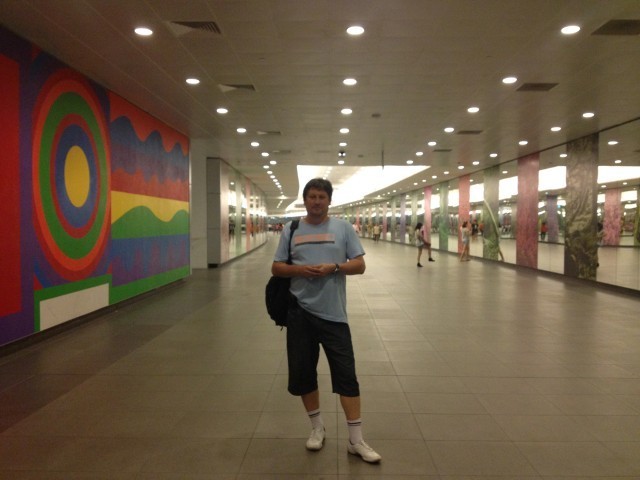 … to the National Museum…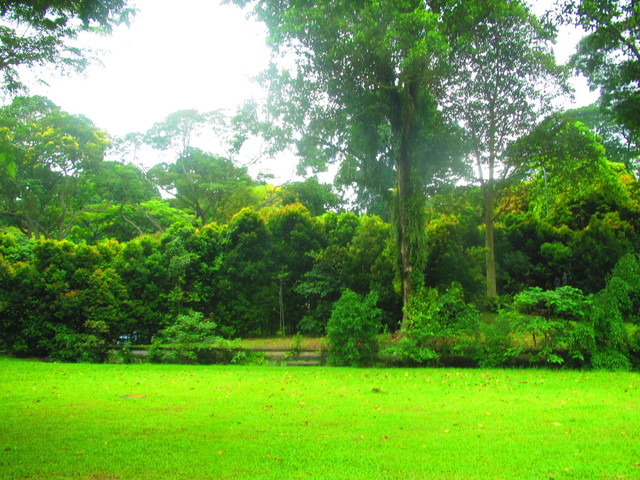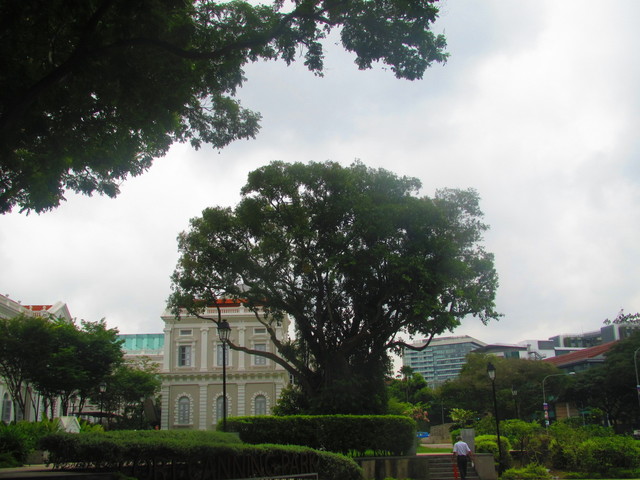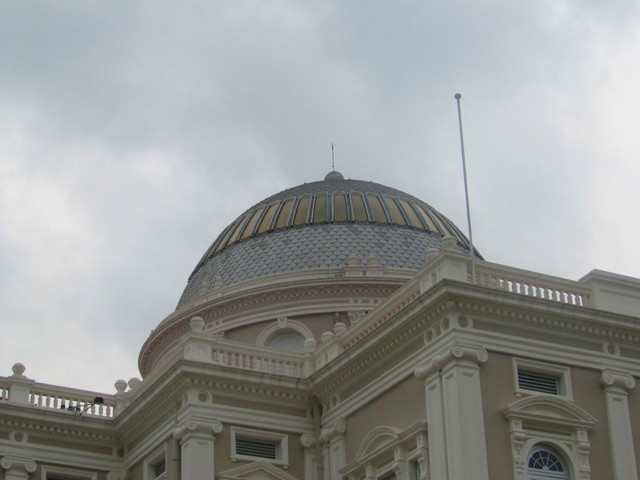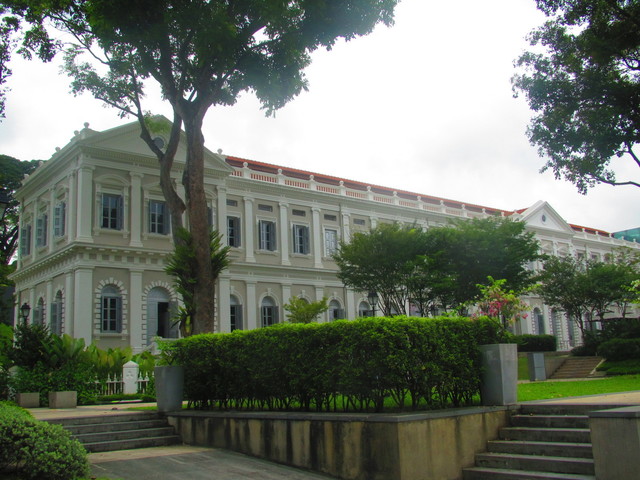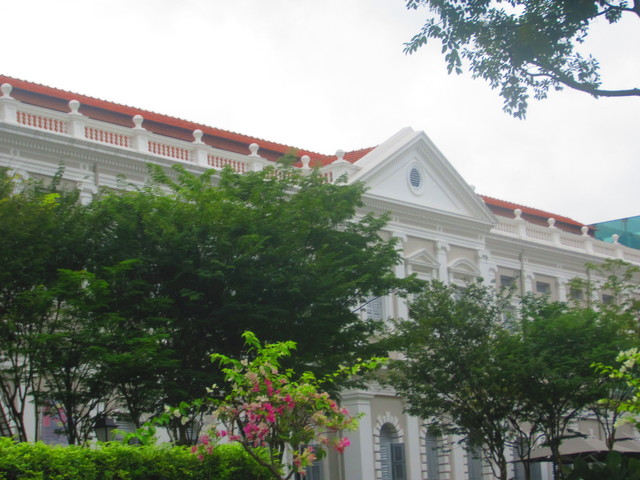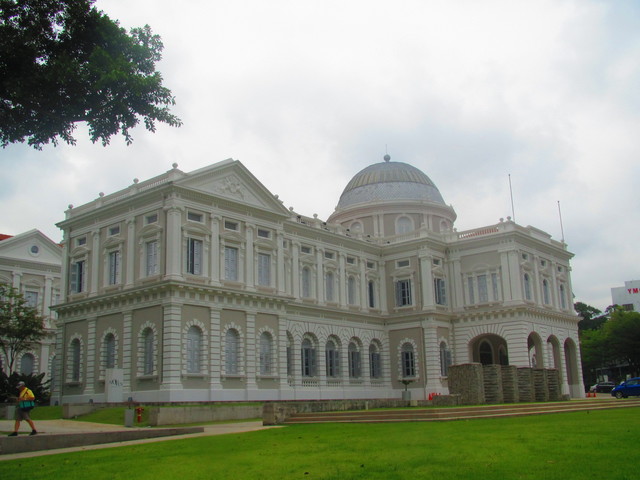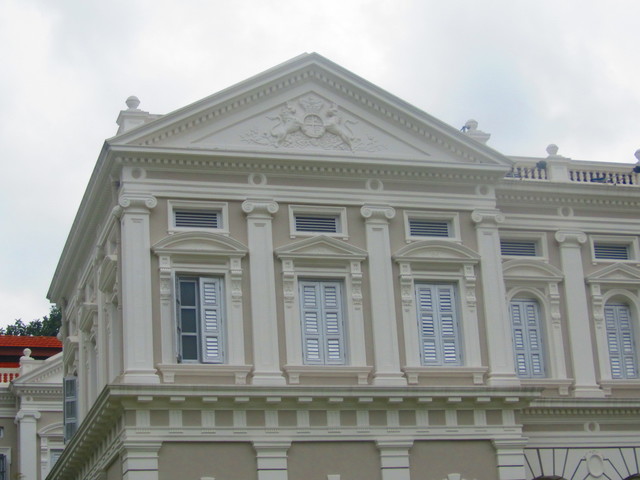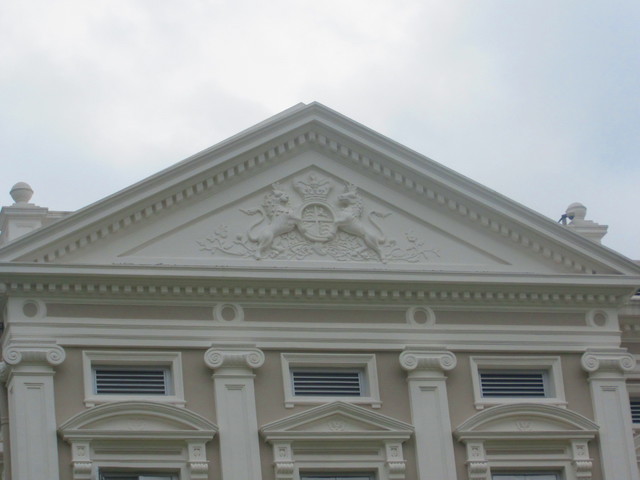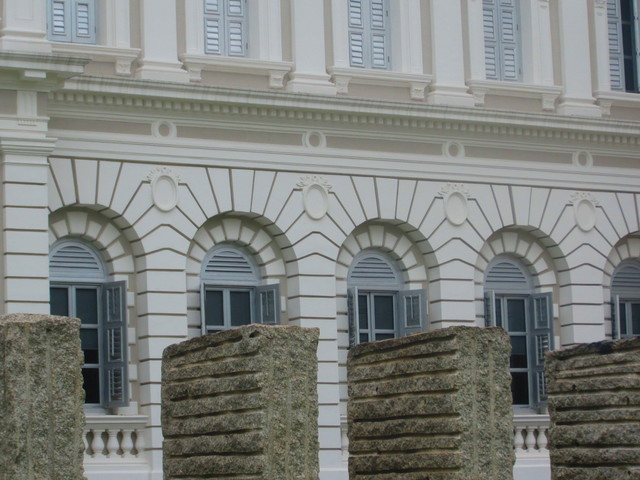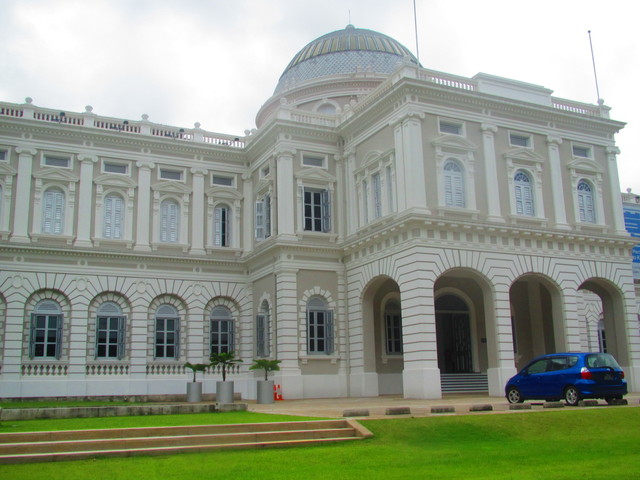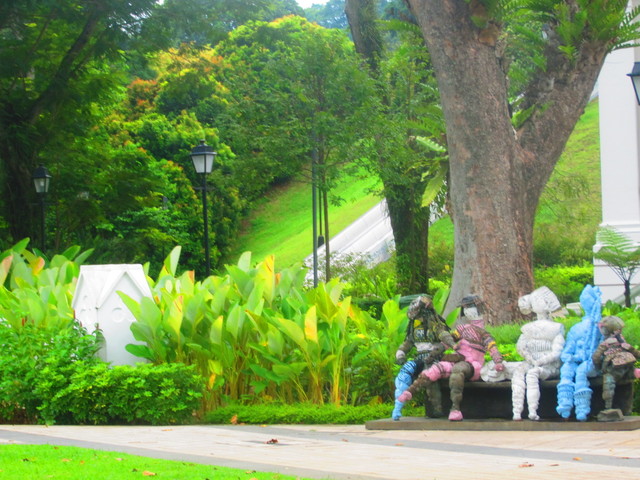 … to the National Library…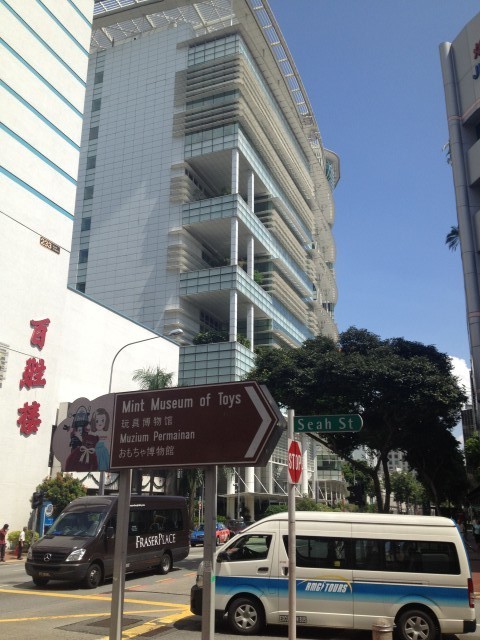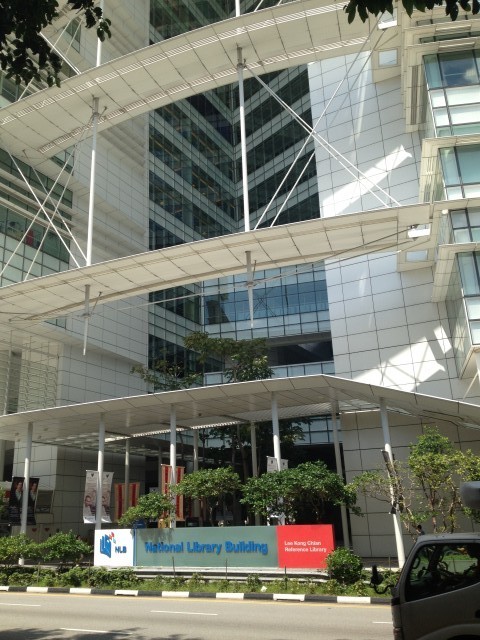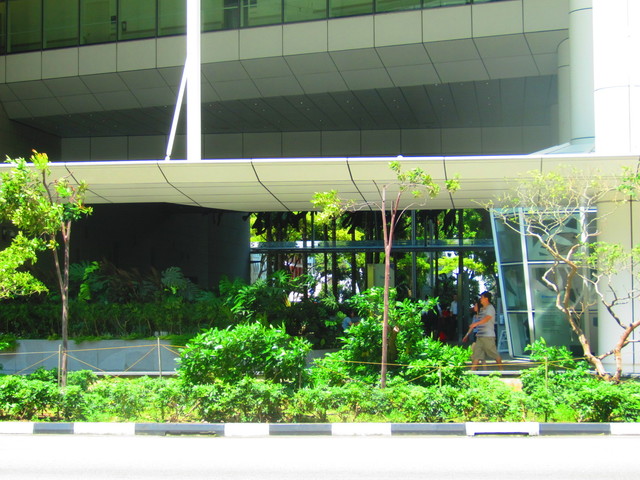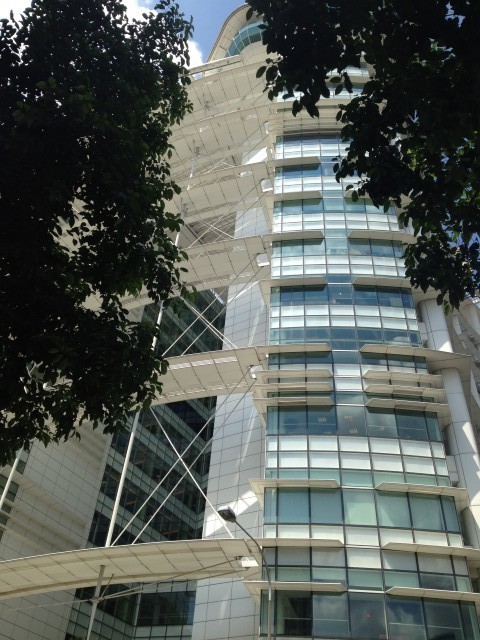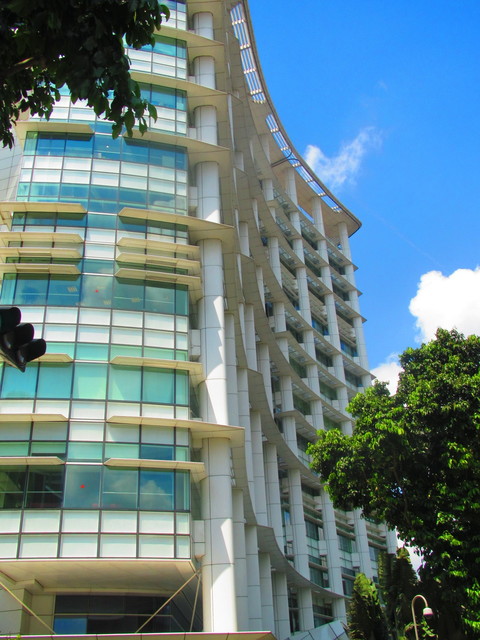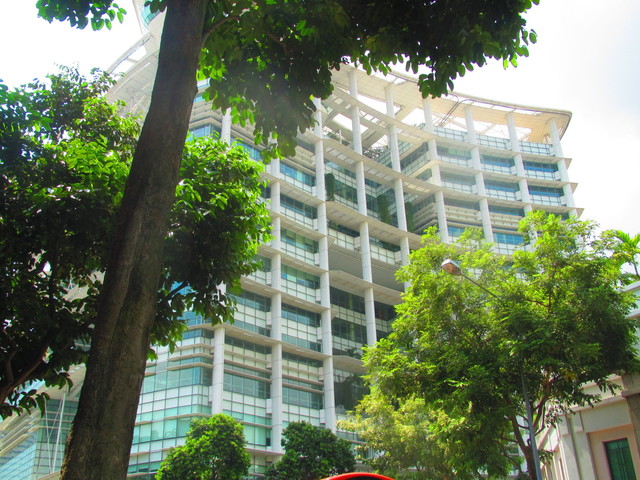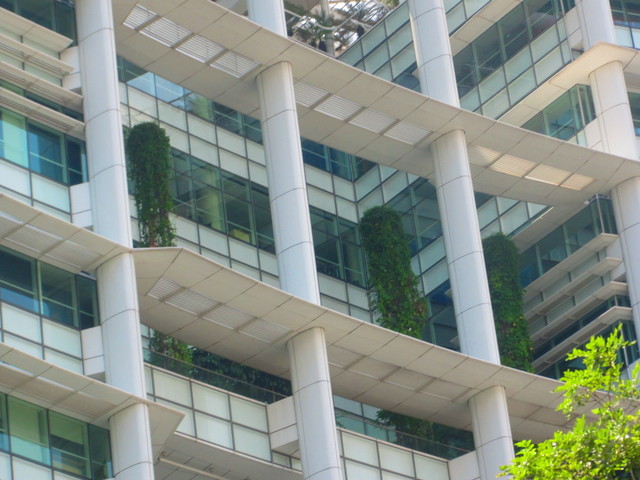 … to the Parkview Square
(which contains more statues with heroes of humanity -
including the genial astronomers
Isaac Newton and Albert Einstein,
and the great poet of the Cosmos
Dante Alighieri -
and seems to carry the sky
like Atlas)…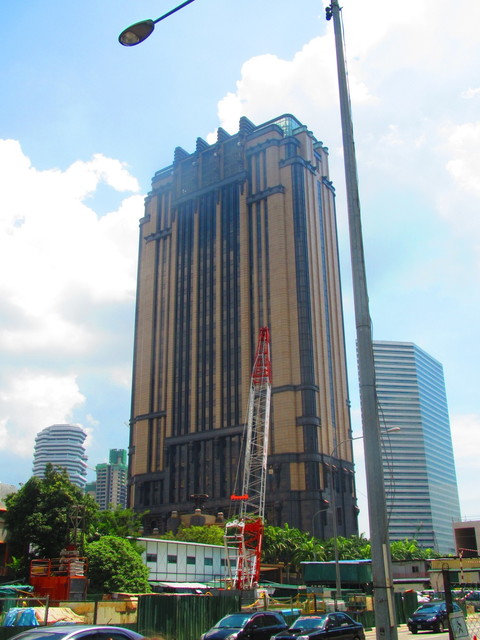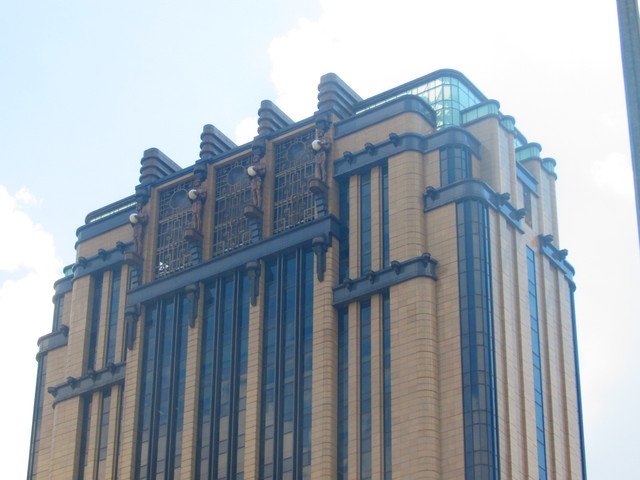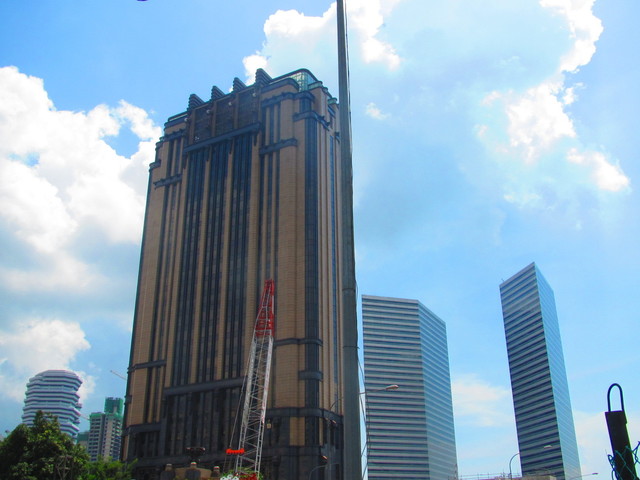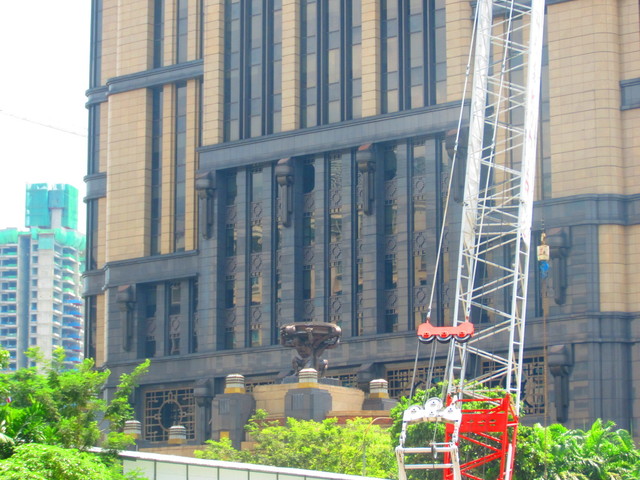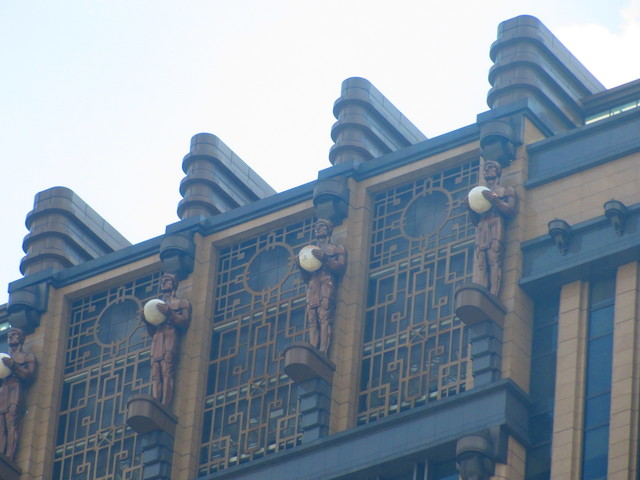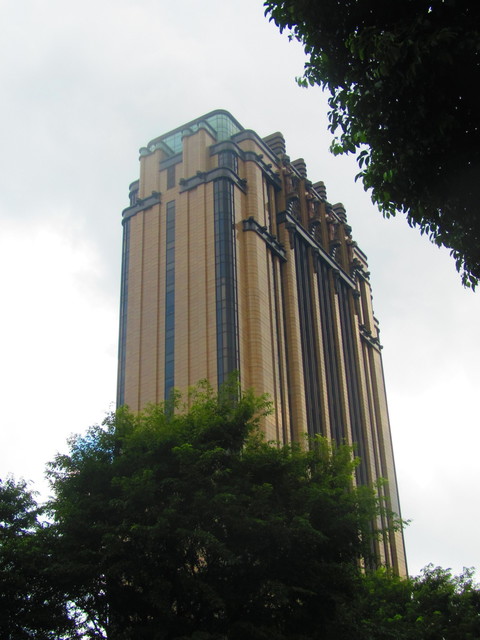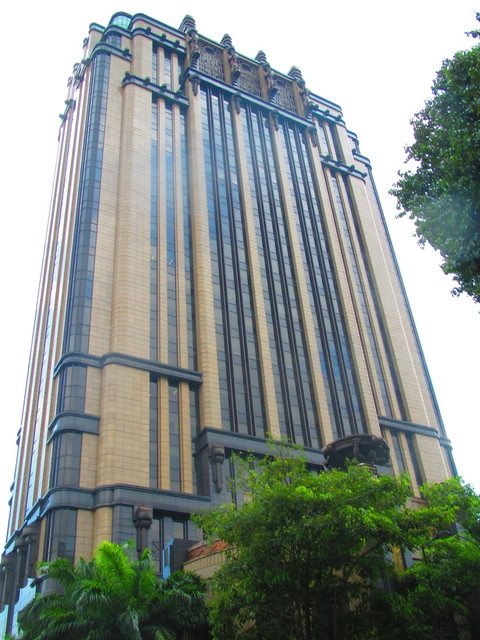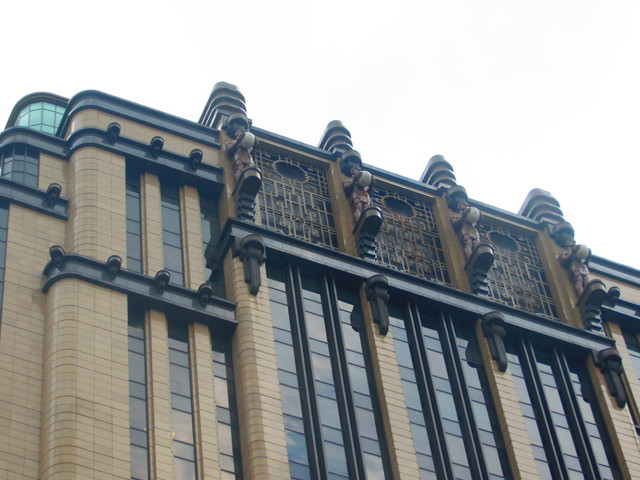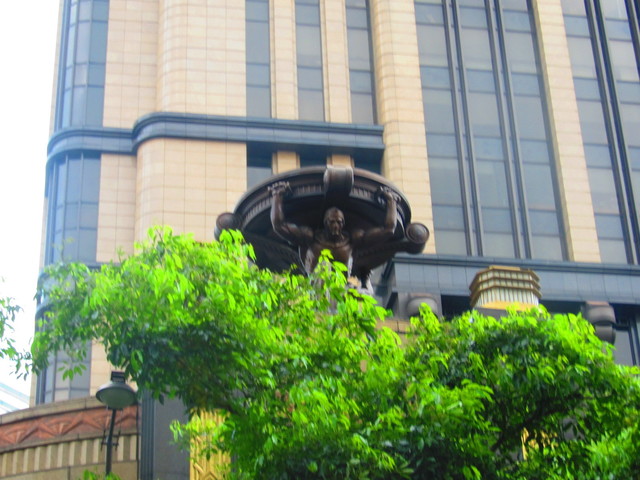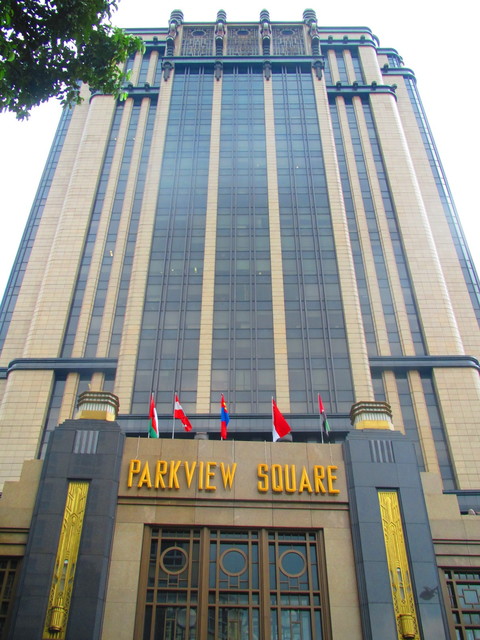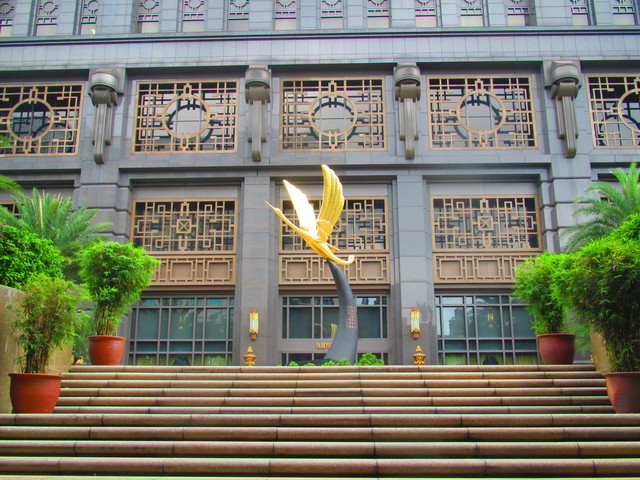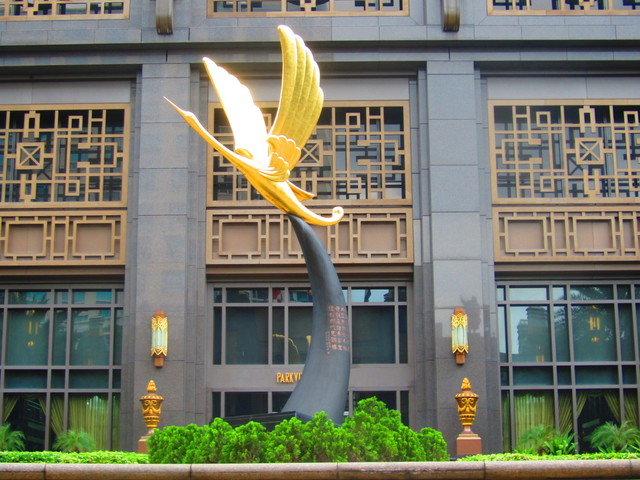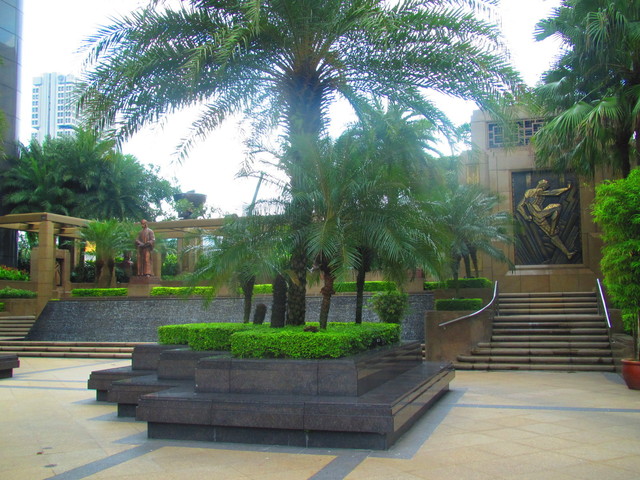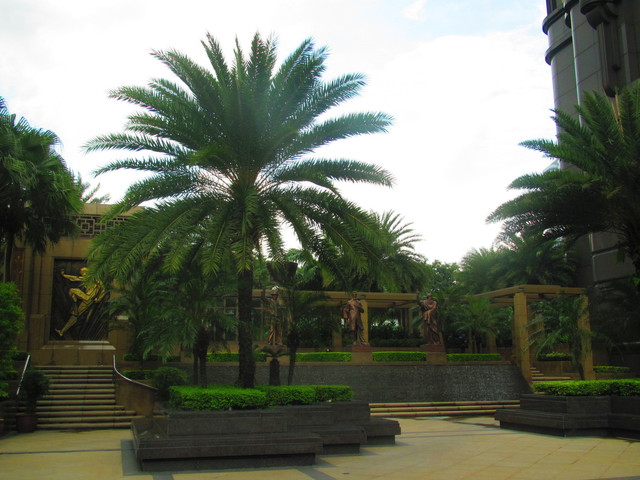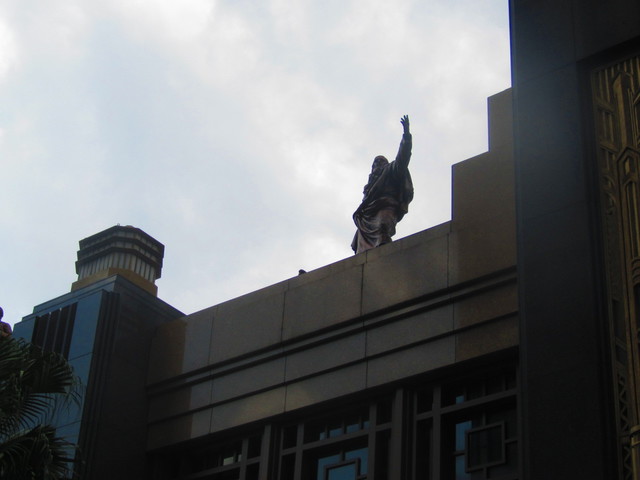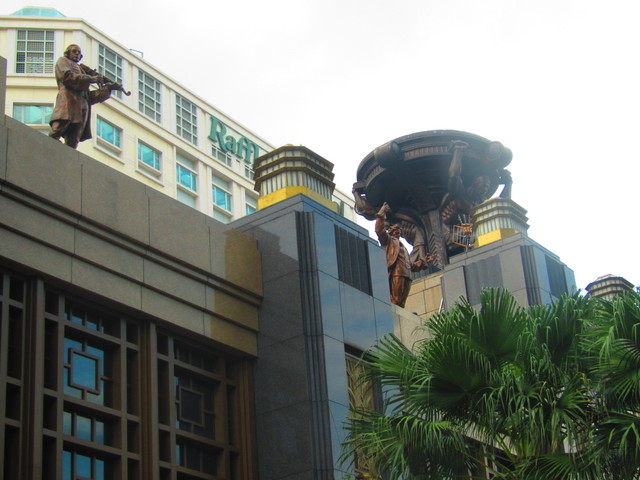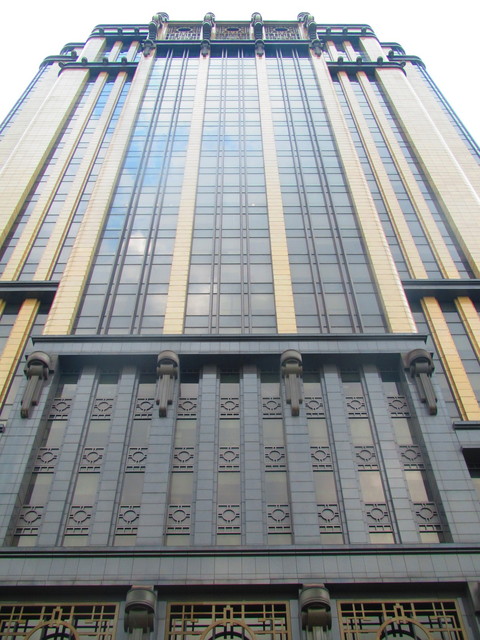 … to the Suntec City…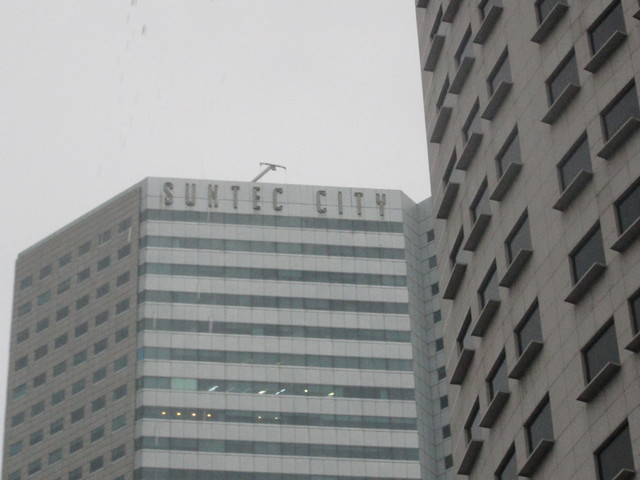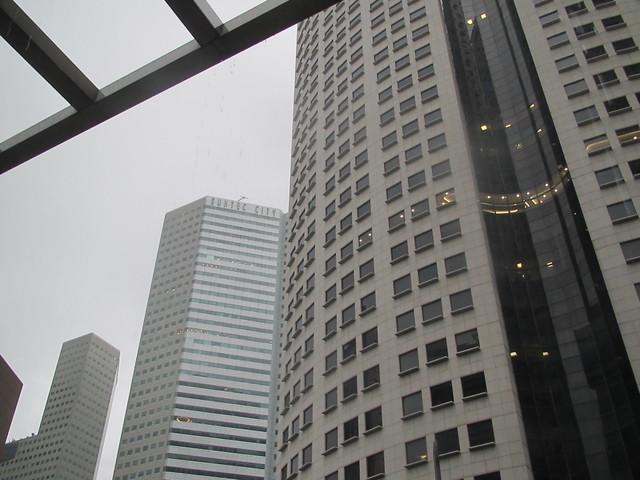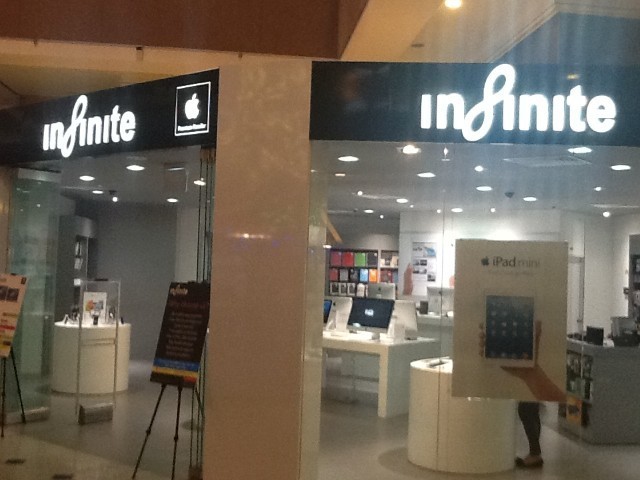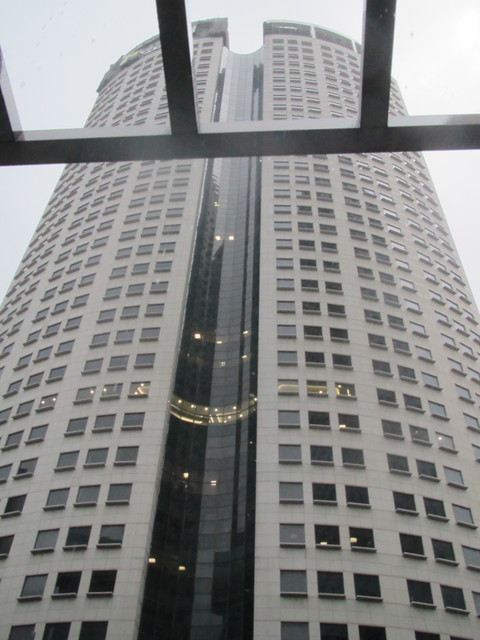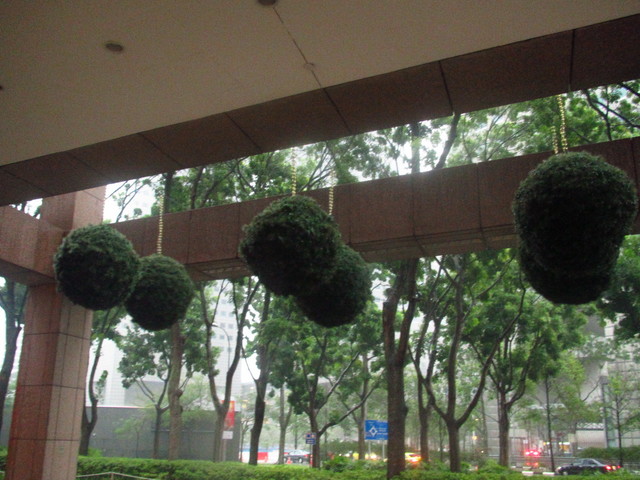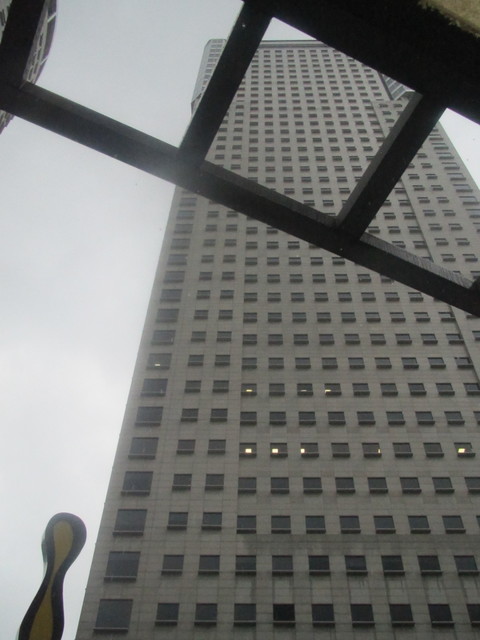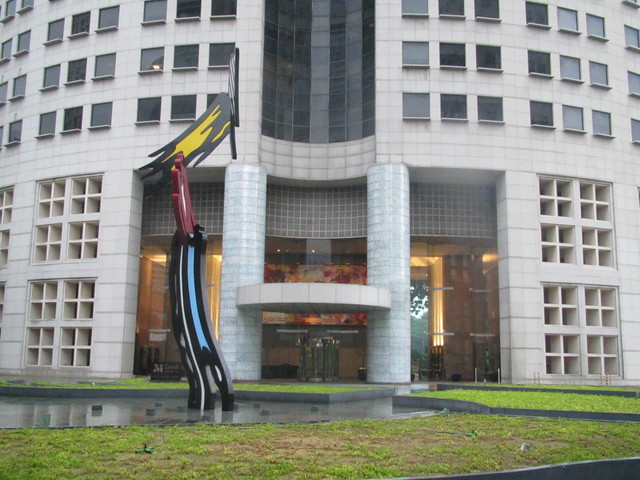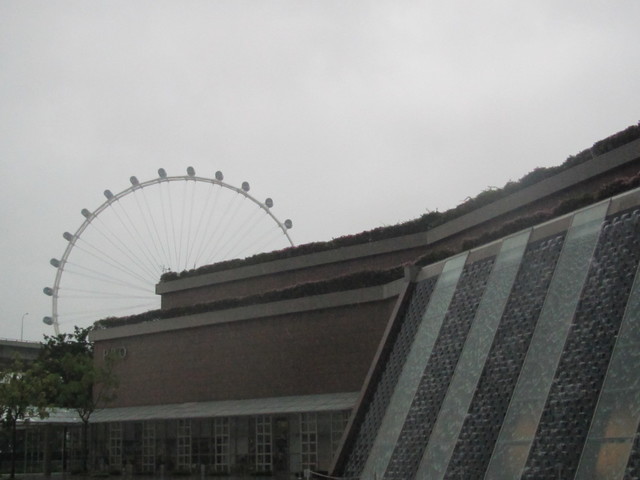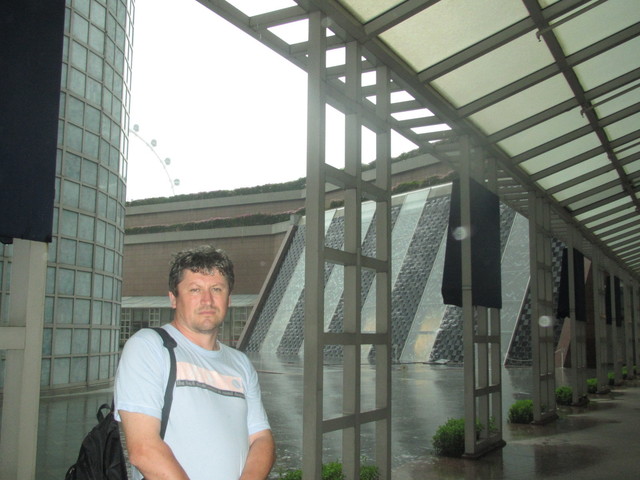 … to the star wheel called Singapore Flyer
(the highest wheel in the world)…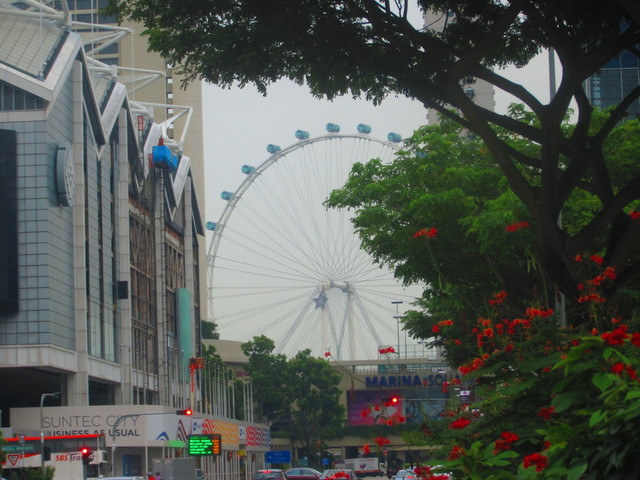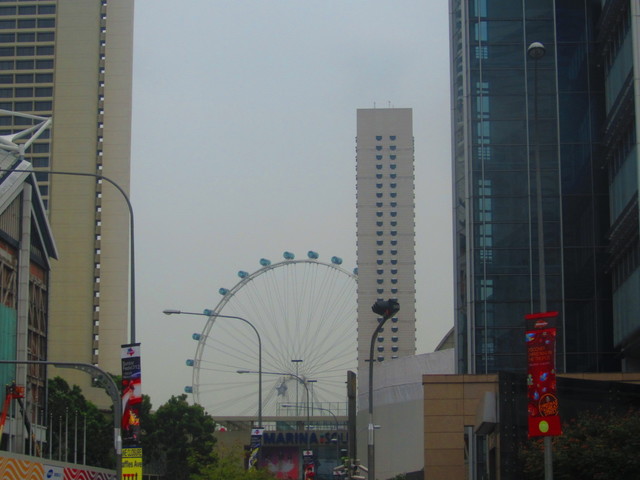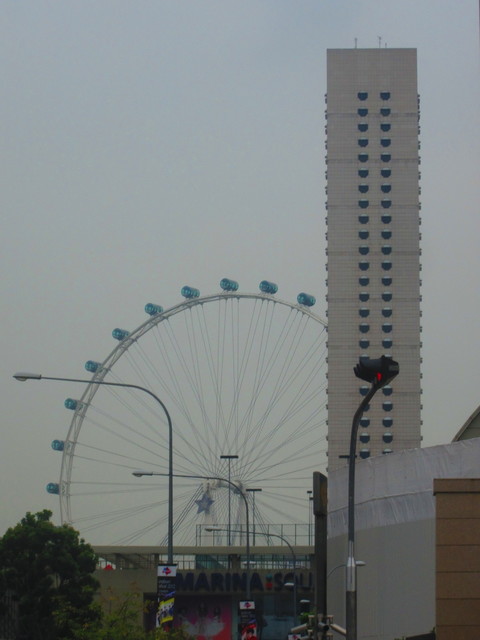 … to the famous Skypark…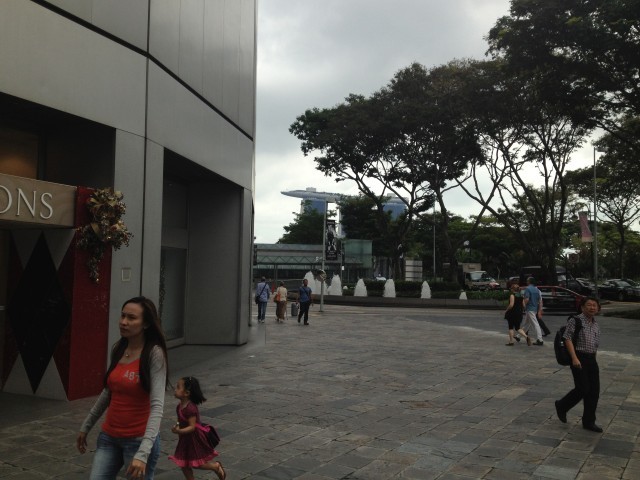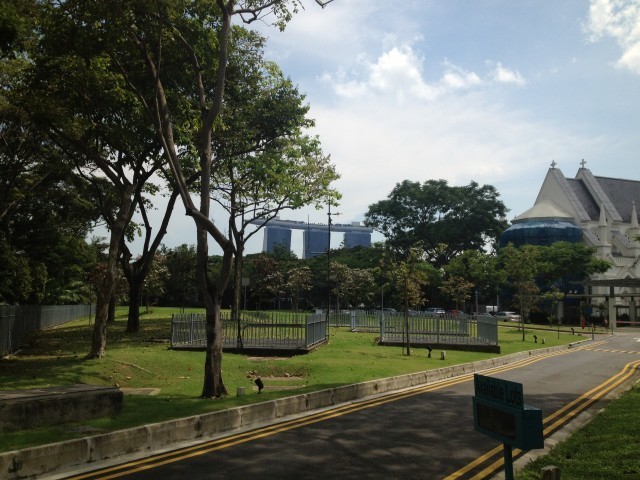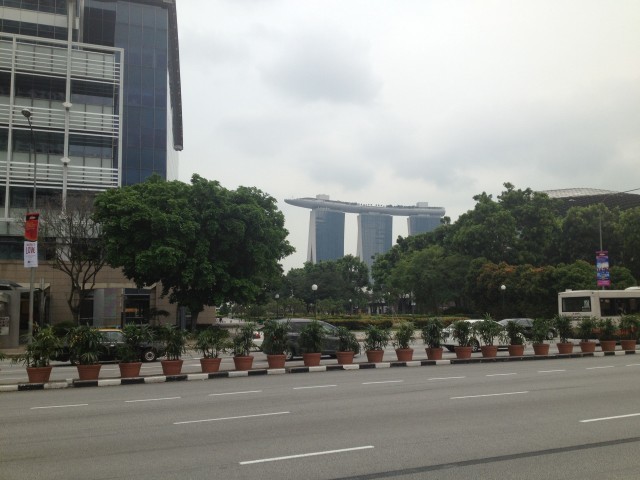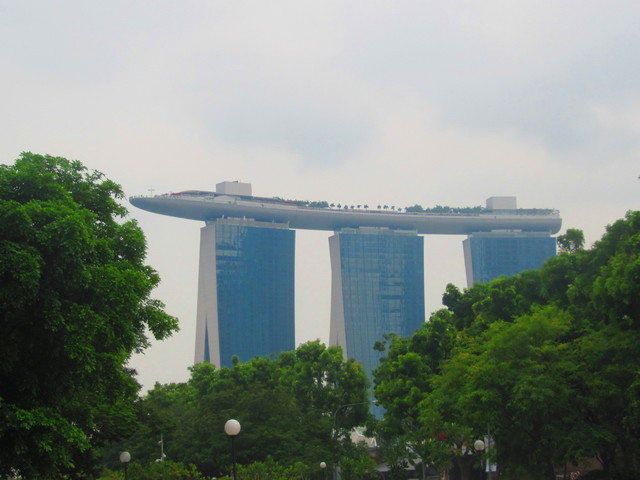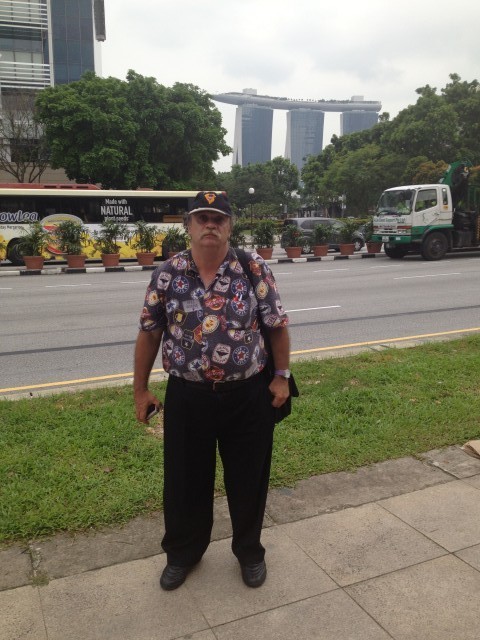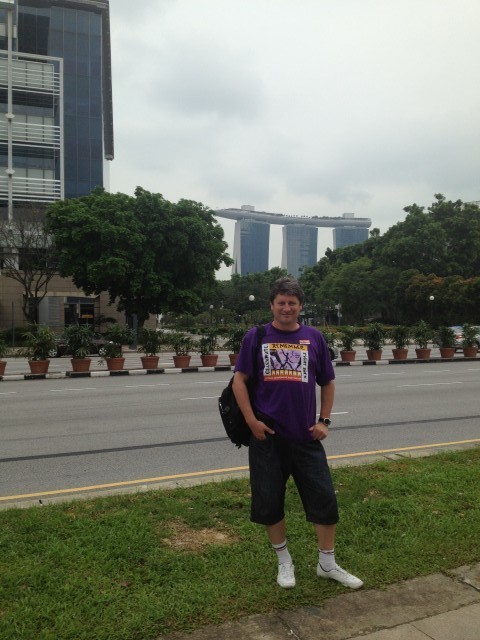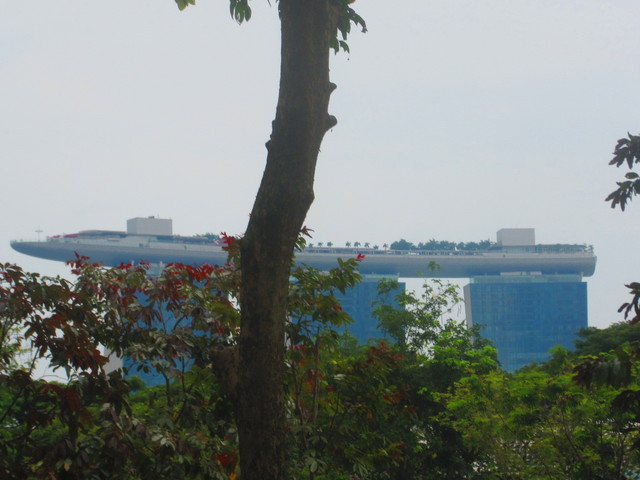 Suddenly,
even the Sun smiled to us among clouds,
promising that he accompanies us
if we make a Singapore tour through
the skyscrapers district
(where the highest building is also named after Thomas Stamford Raffles),
China Town, the Botanic Garden and the Orchard Street.
Obviously,
we gladly accepted his warm invitation
and each of us felt indebted to make his own photo-vision.
So, just like two different tours
on the same fascinating and inexhaustible road.
Here is that of Andrei Dorian Gheorghe: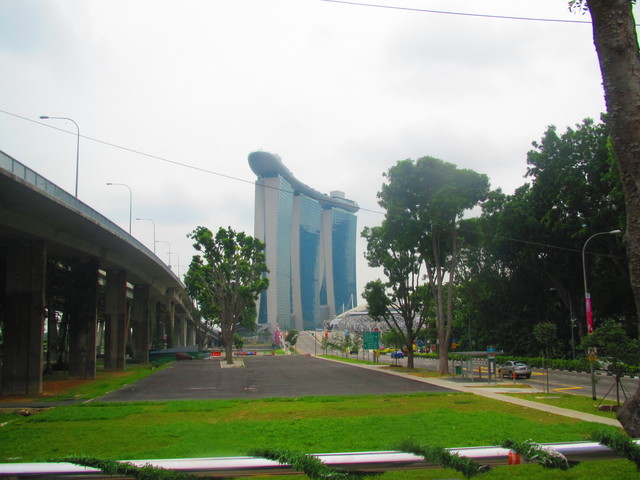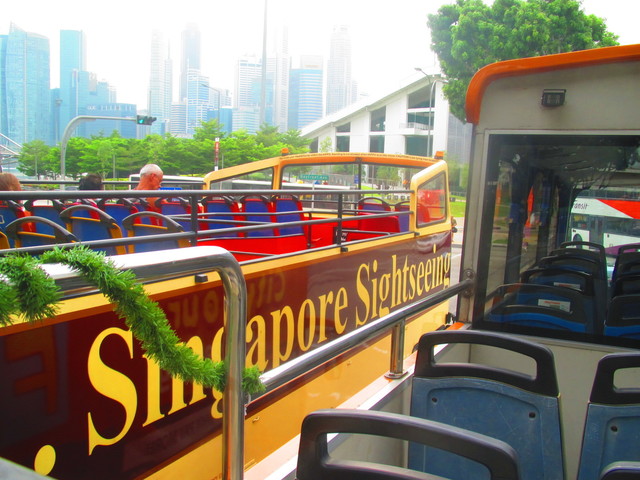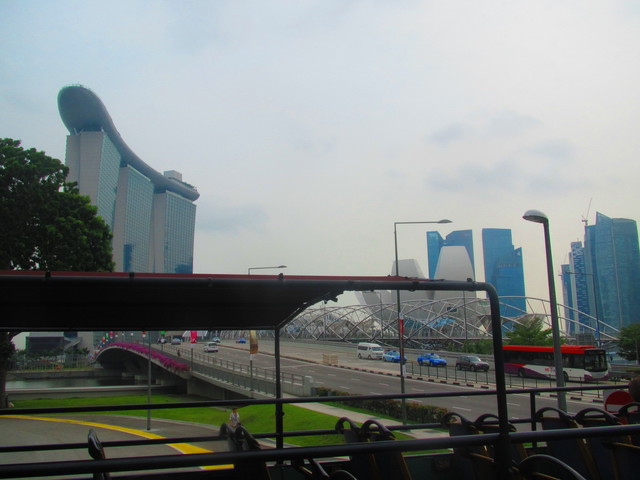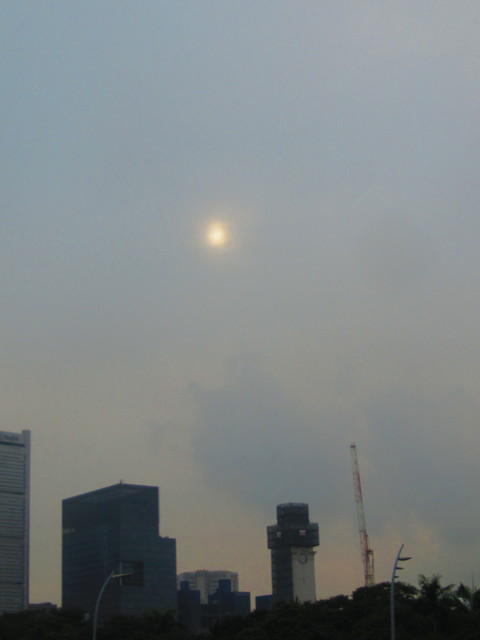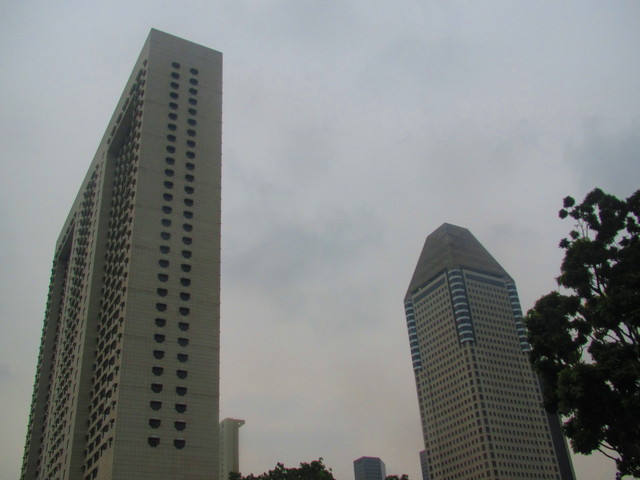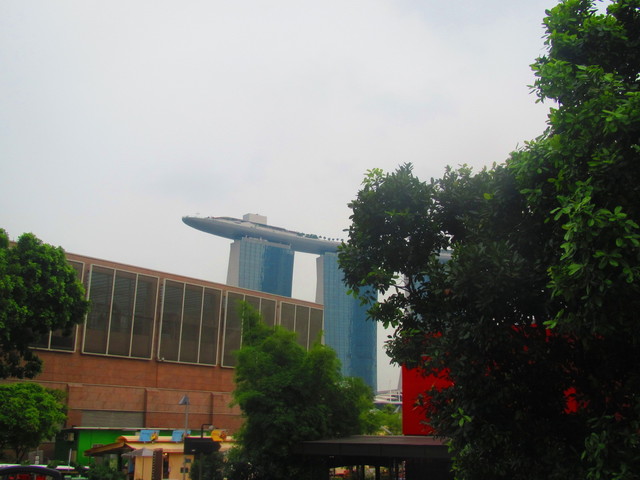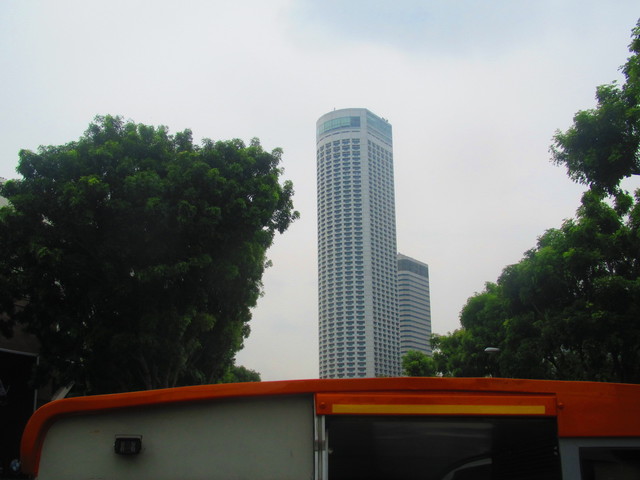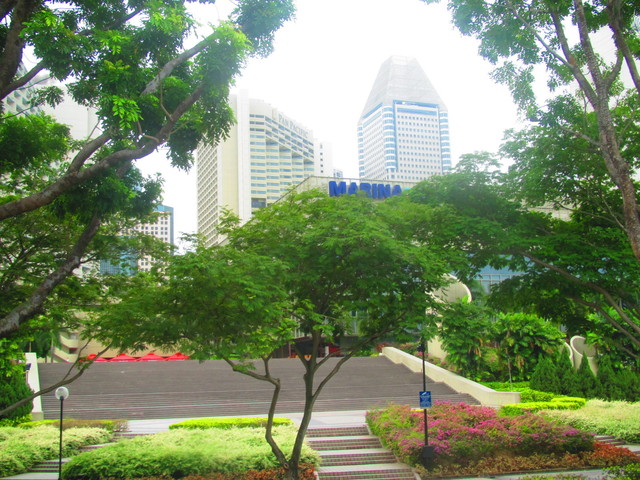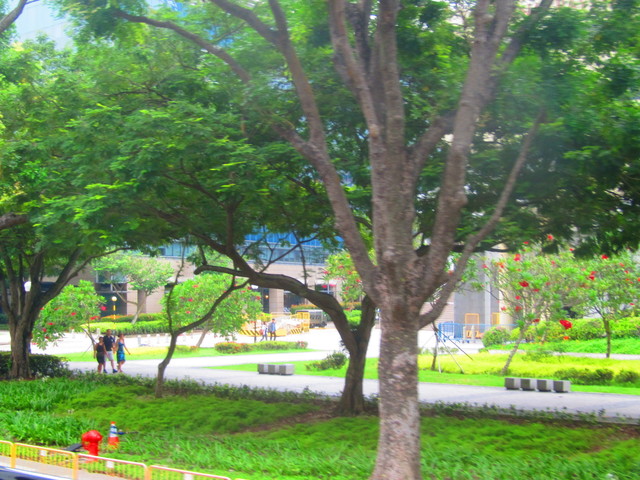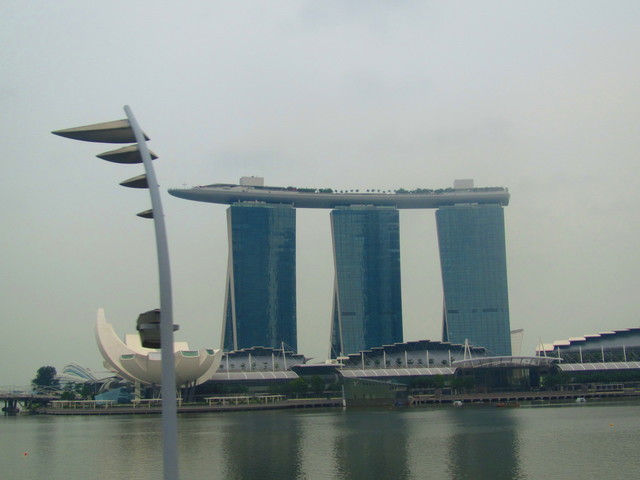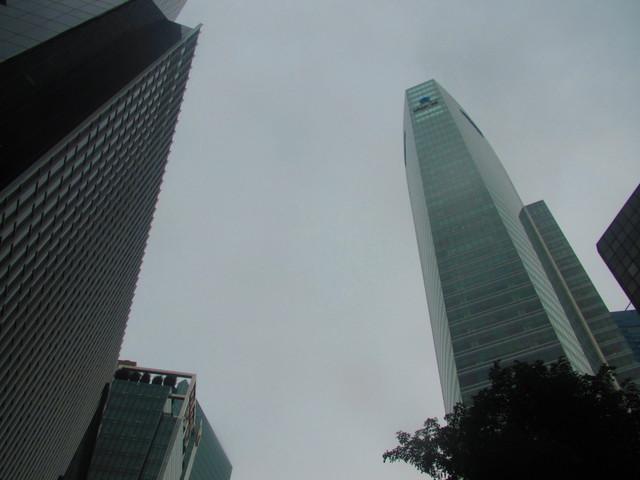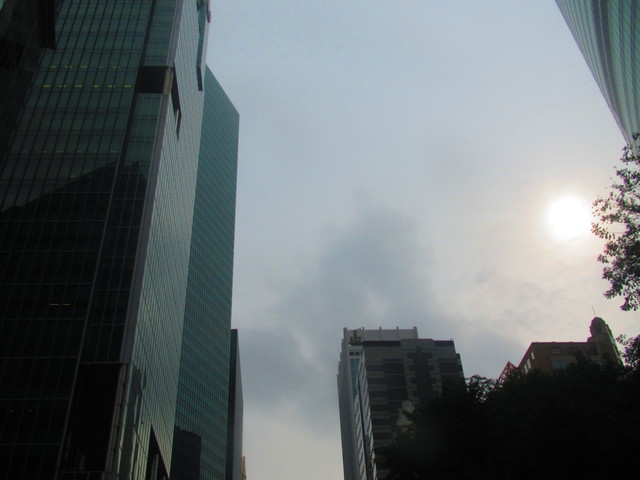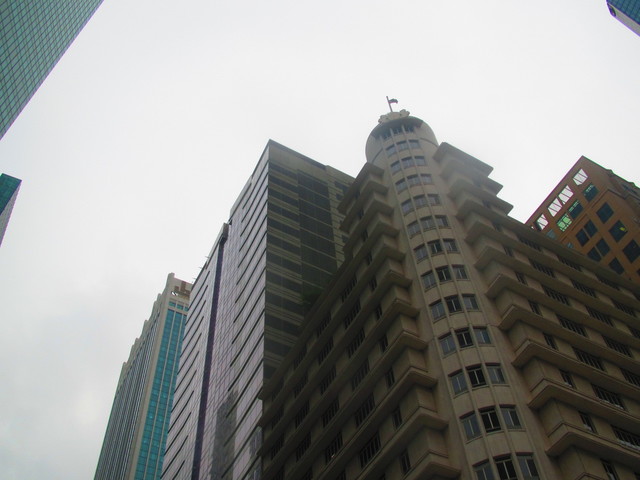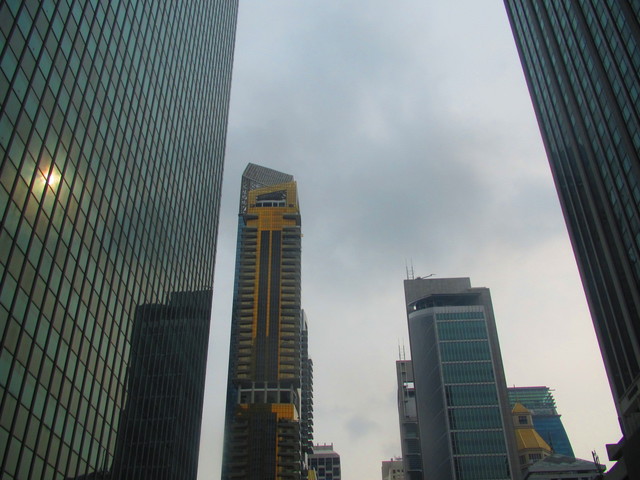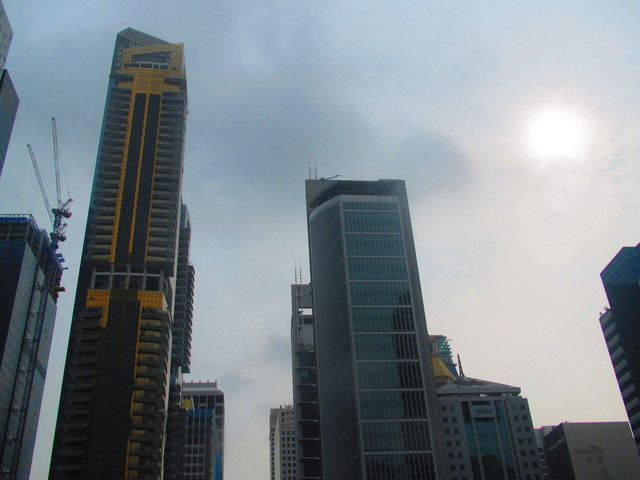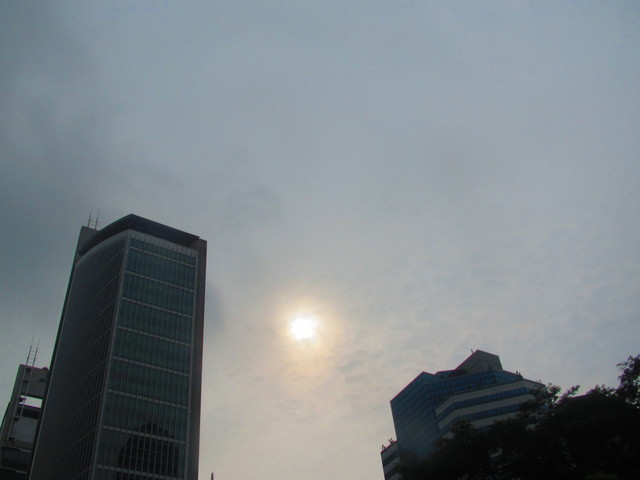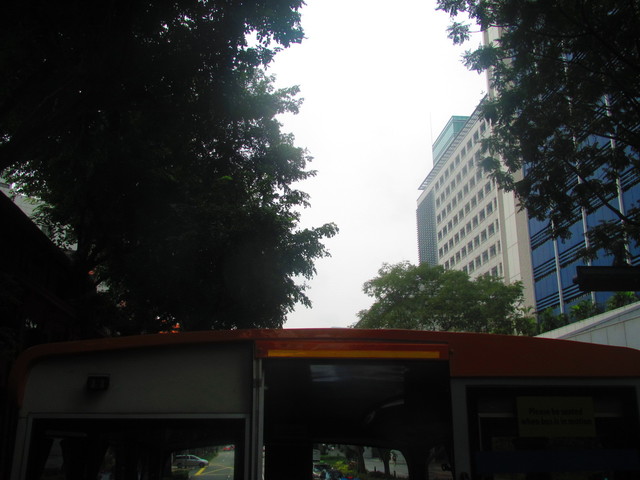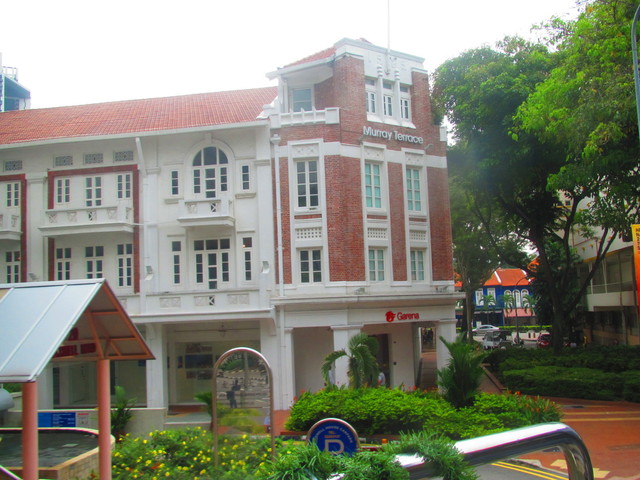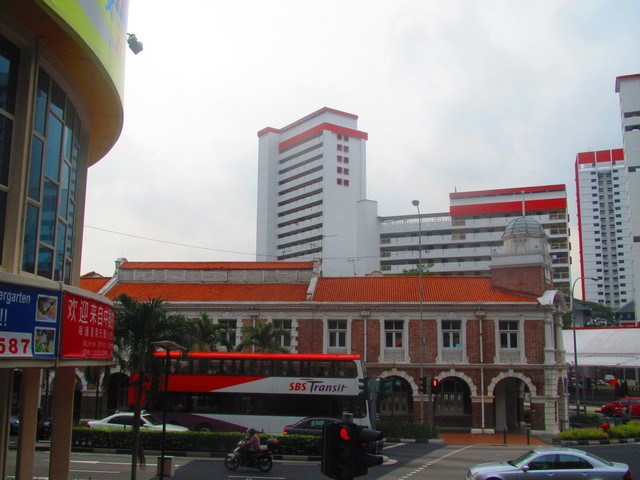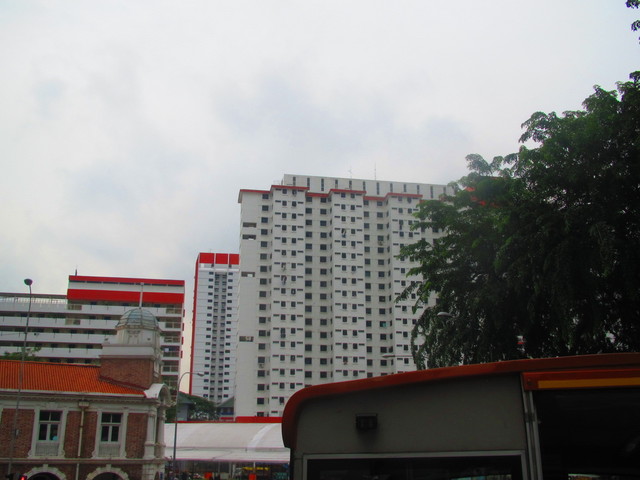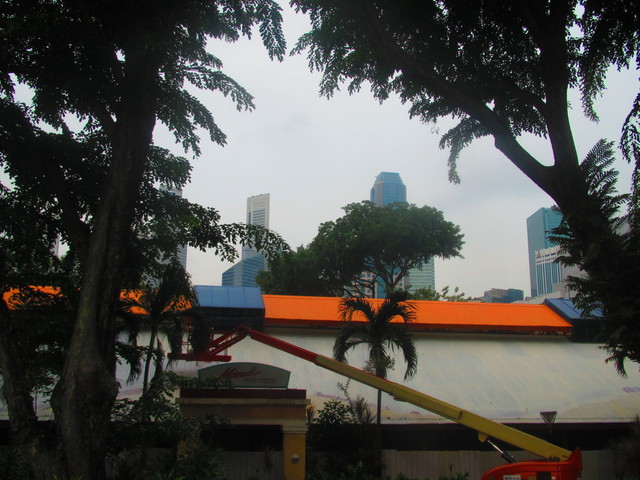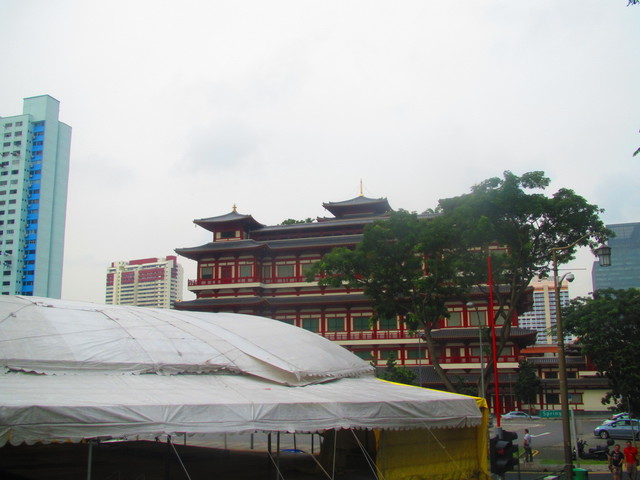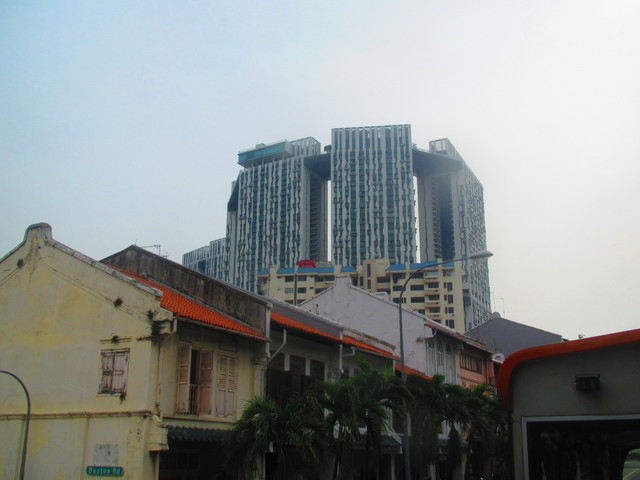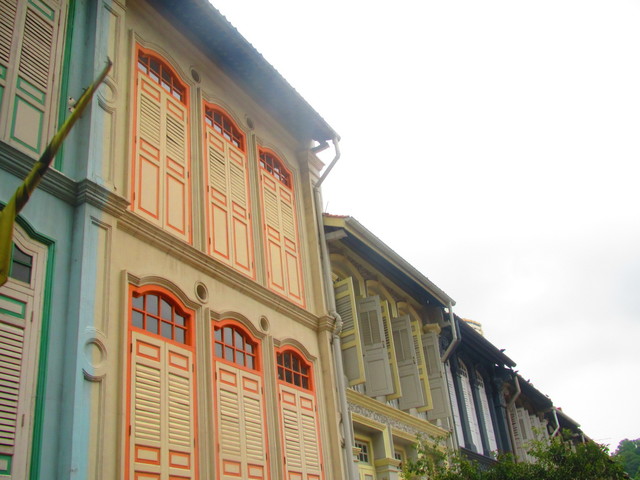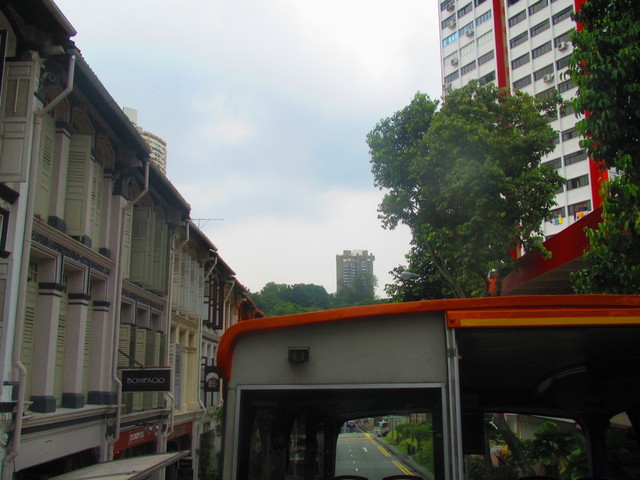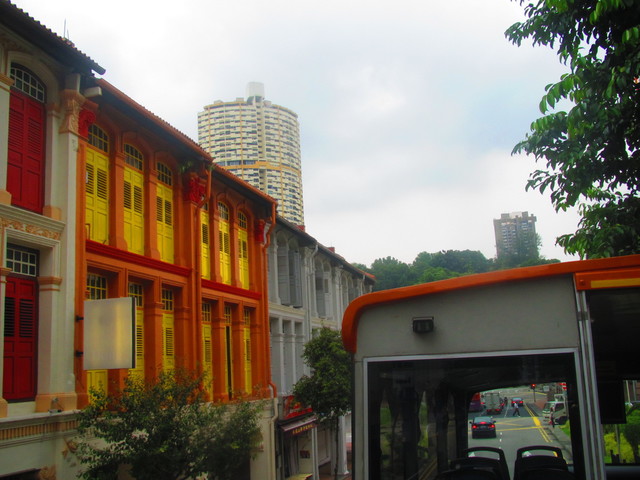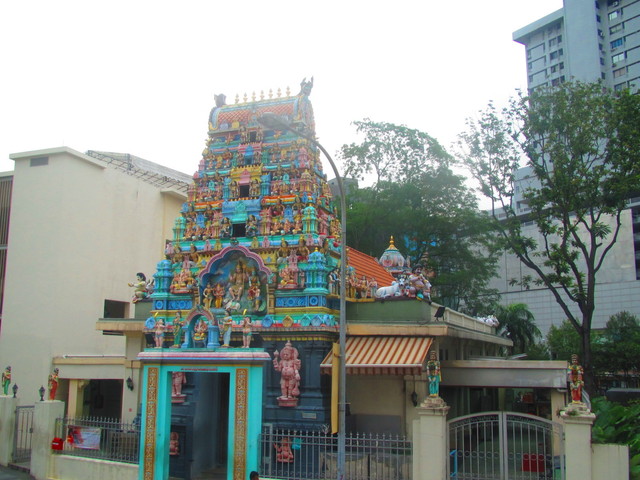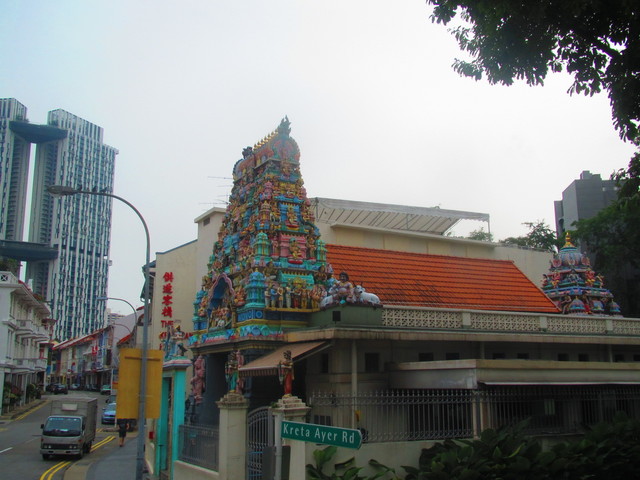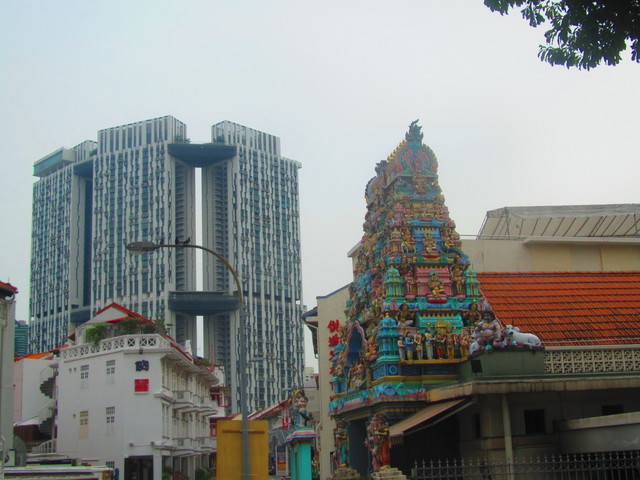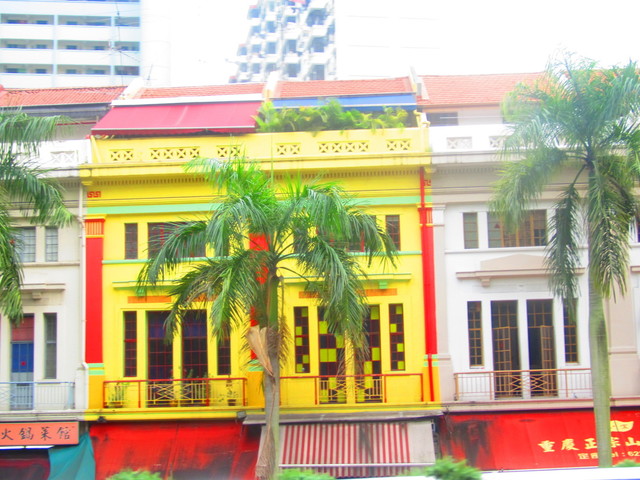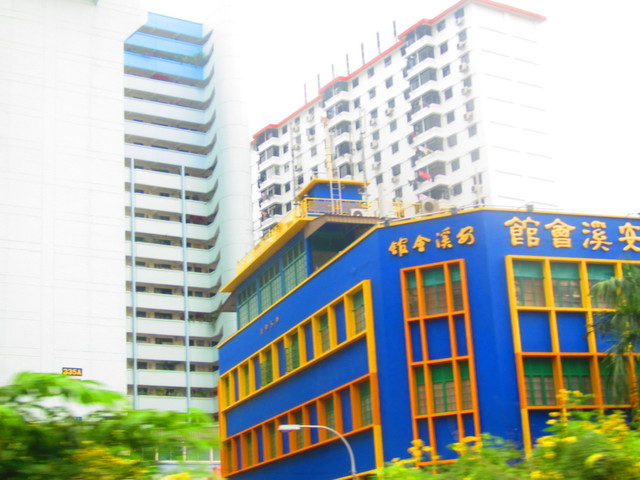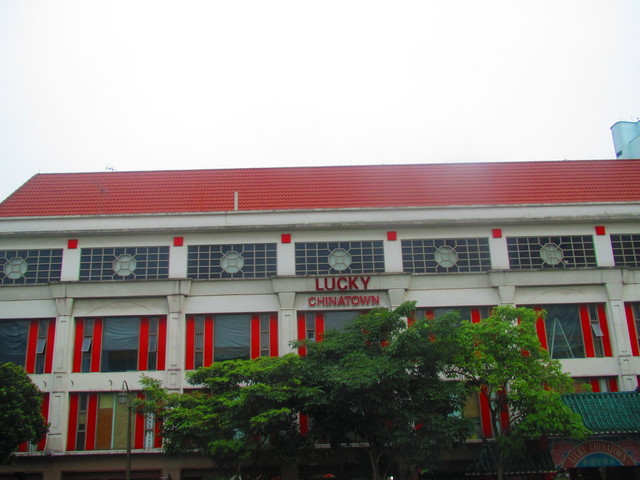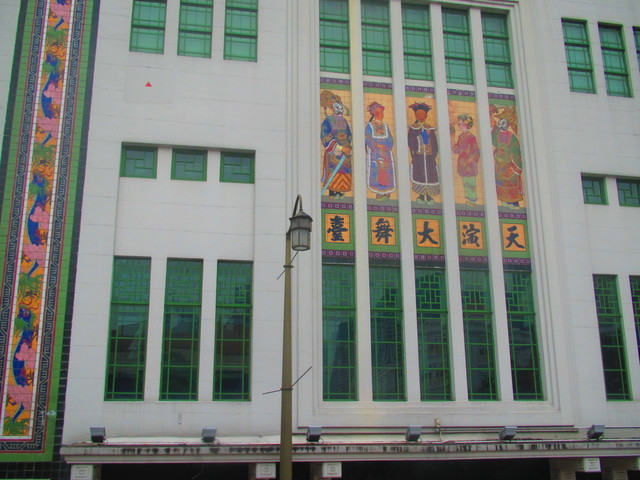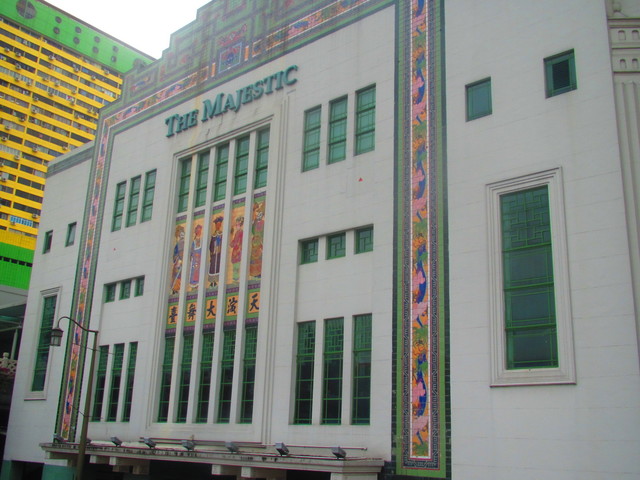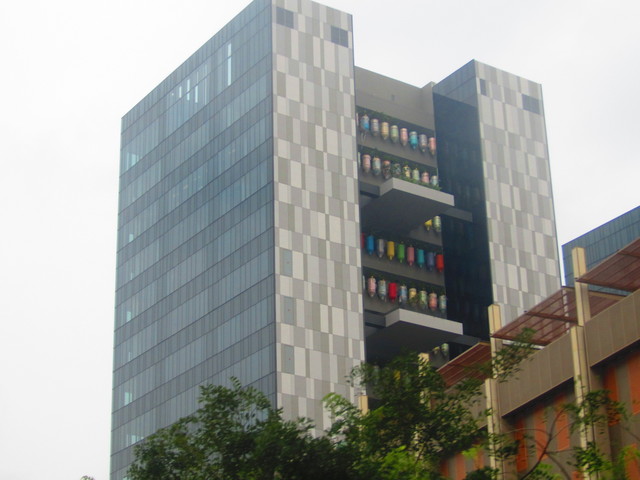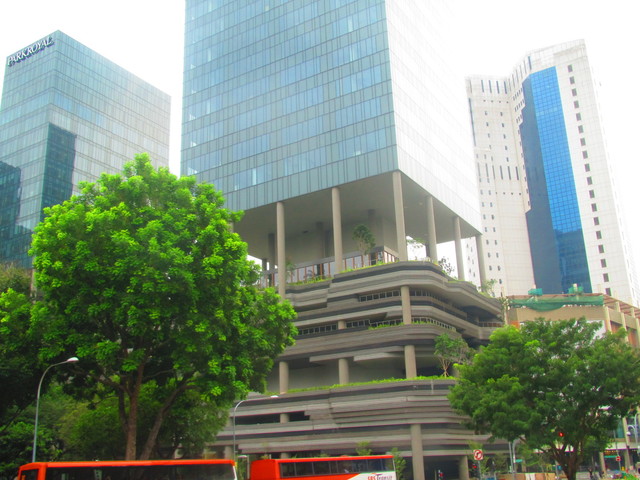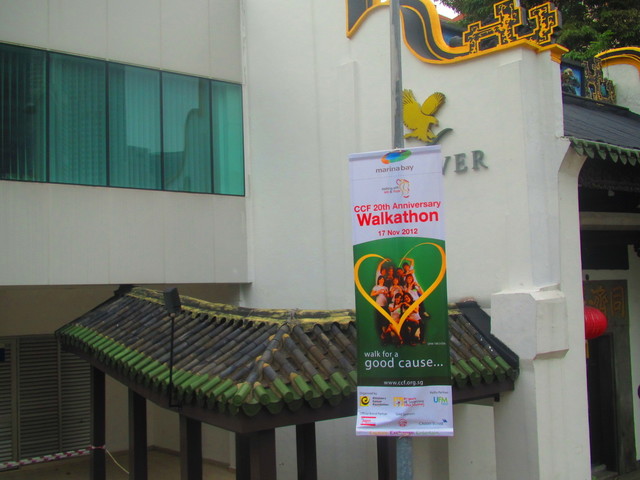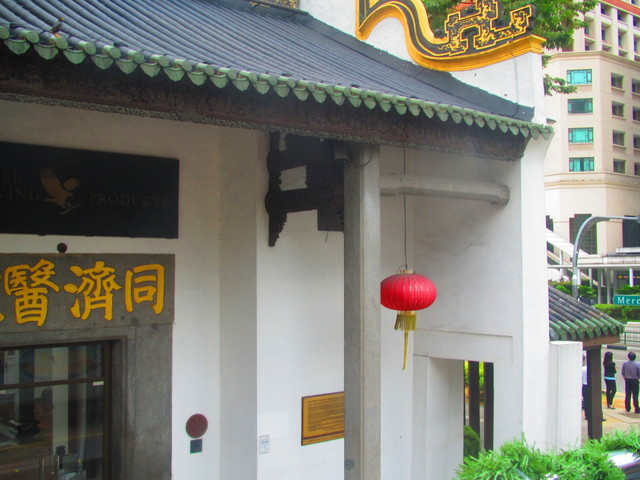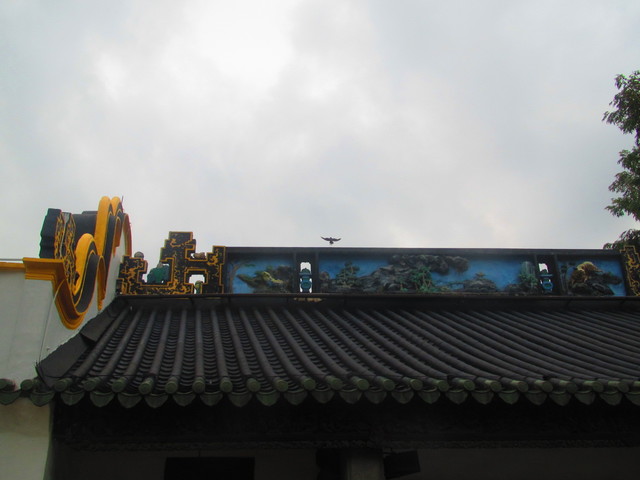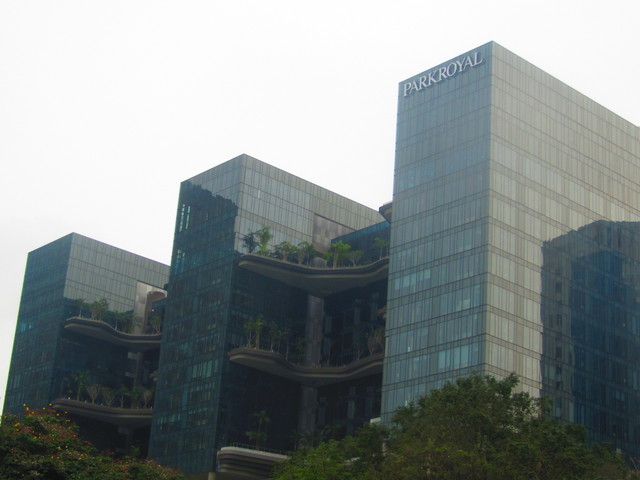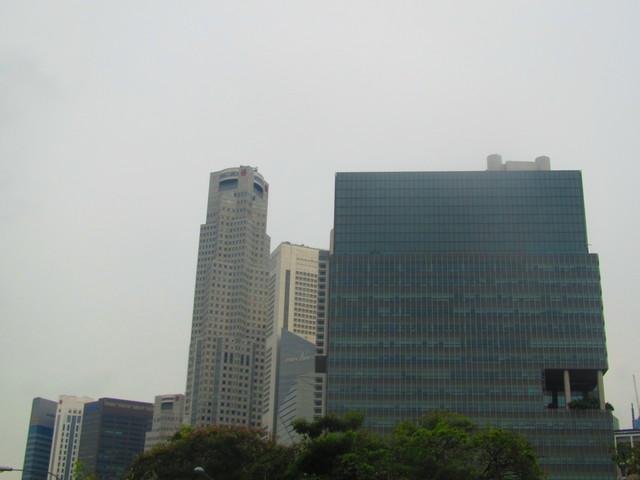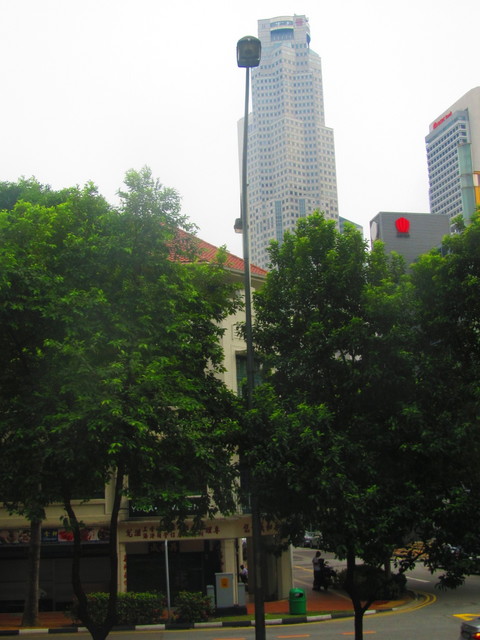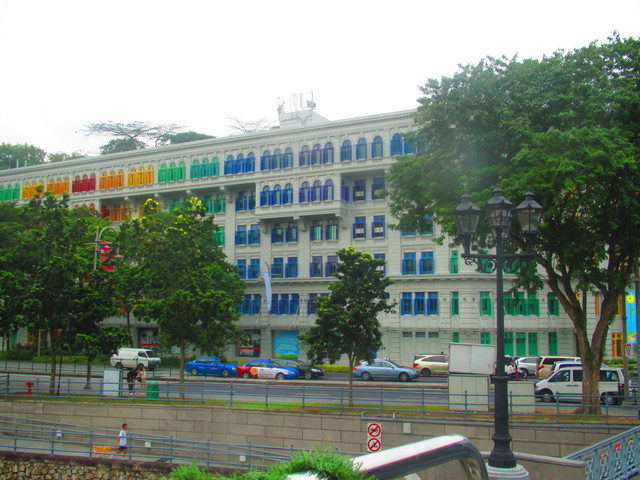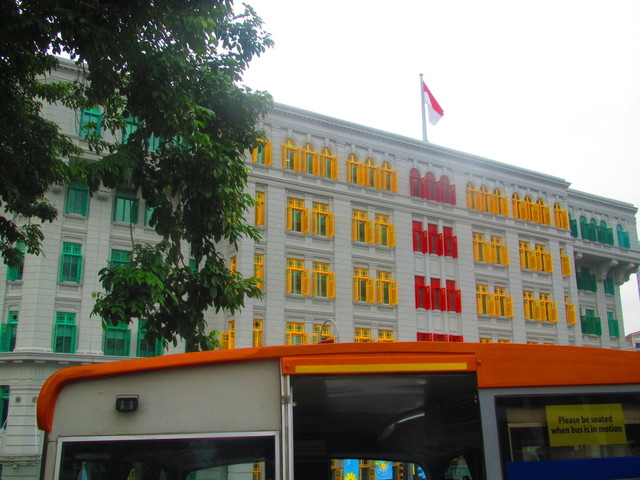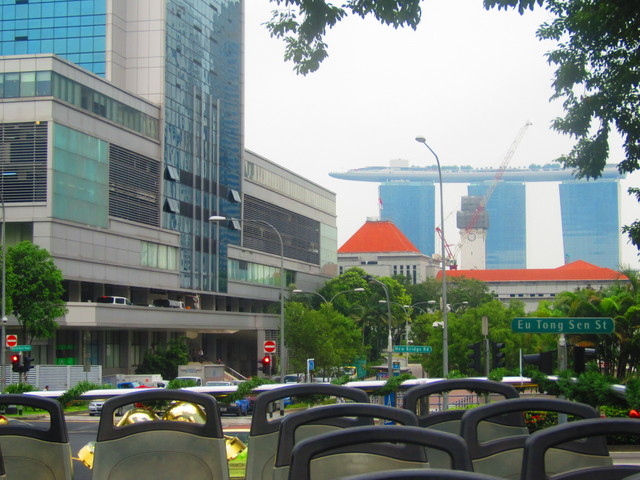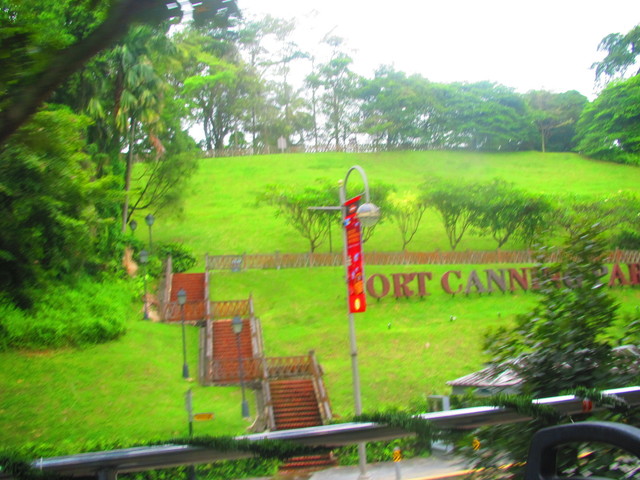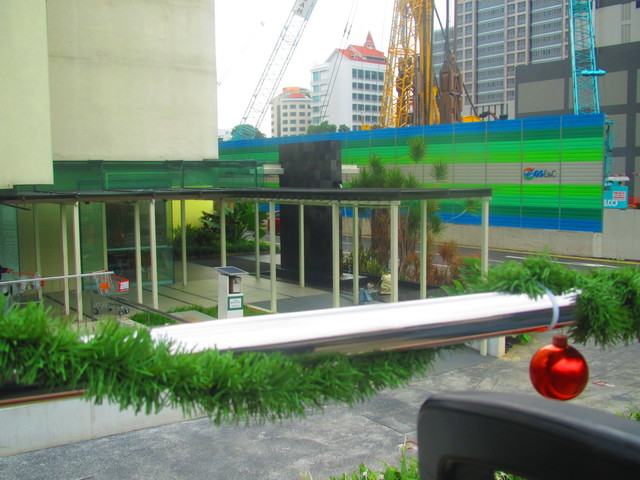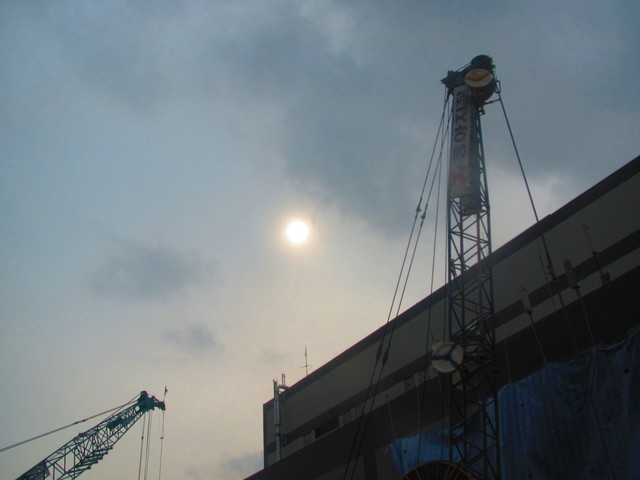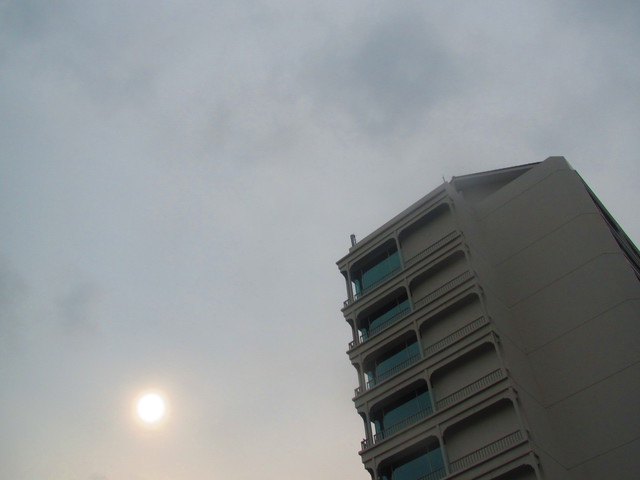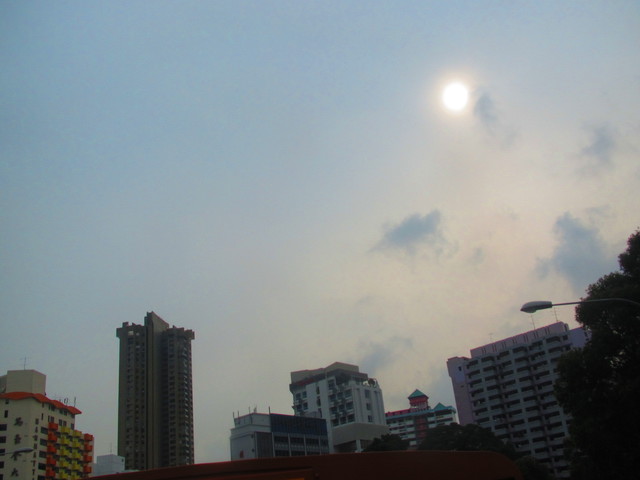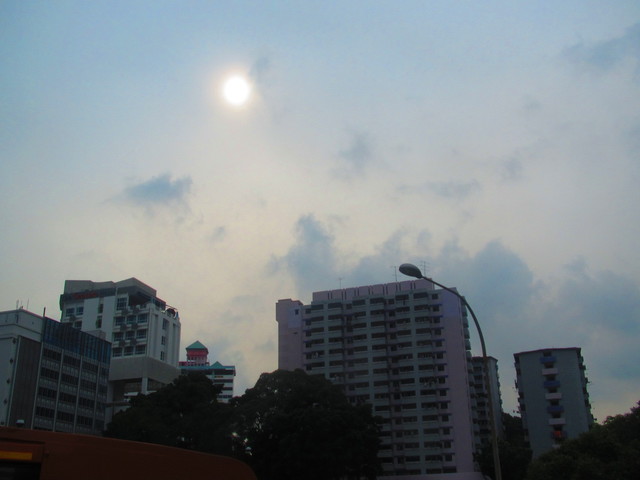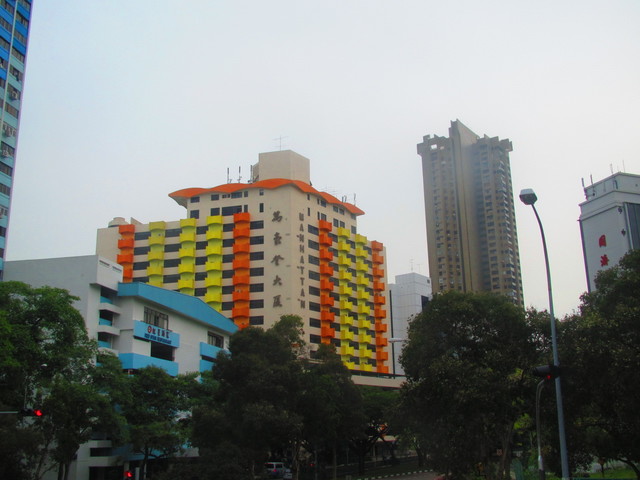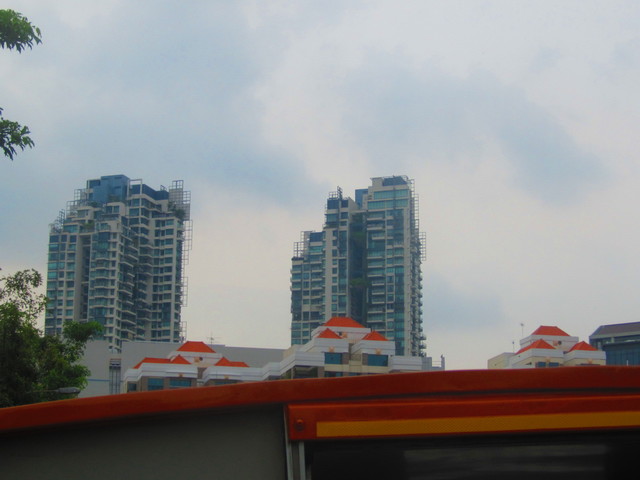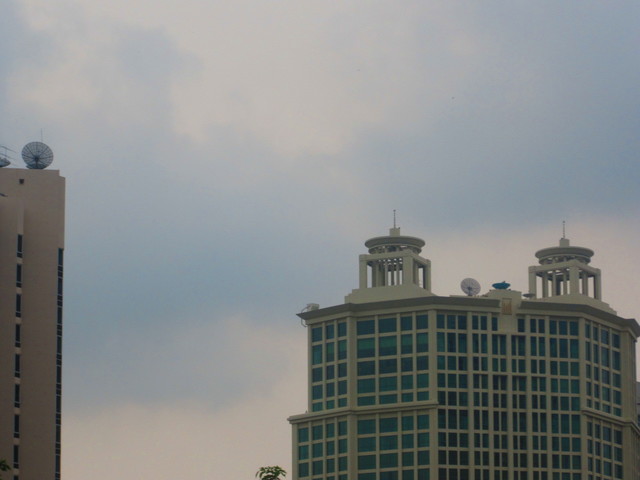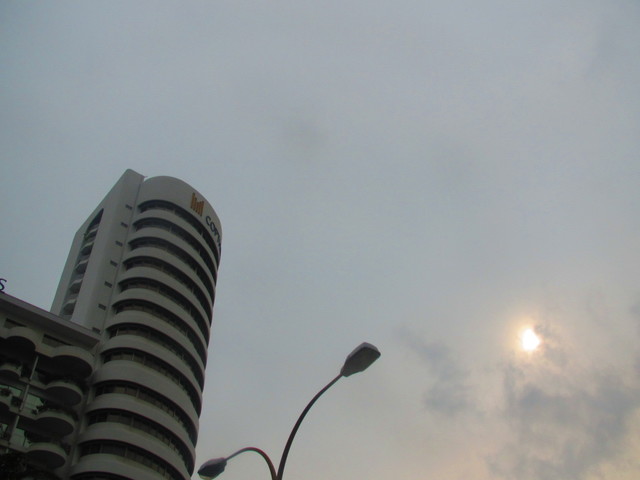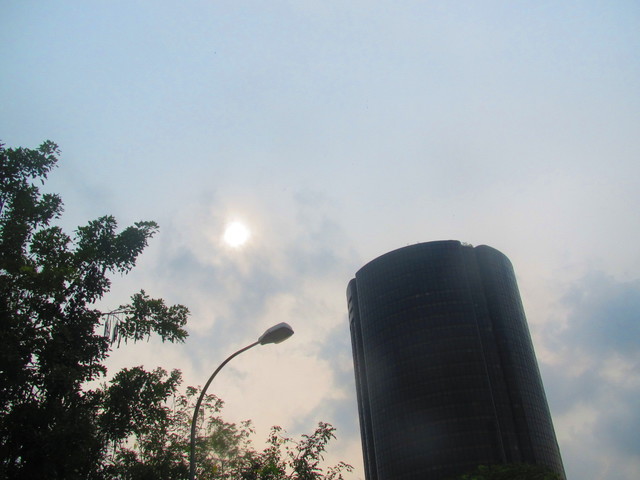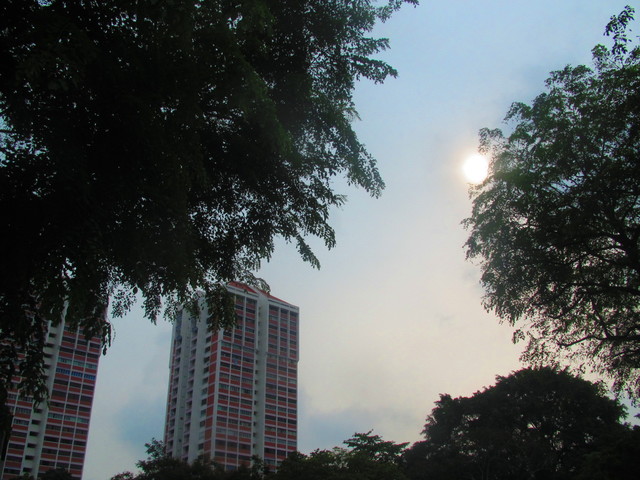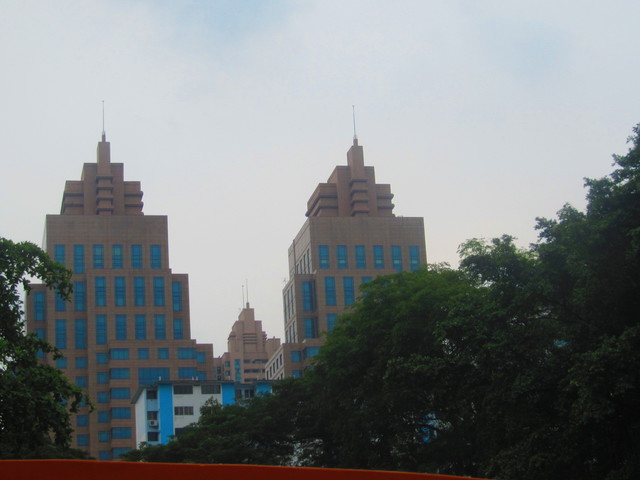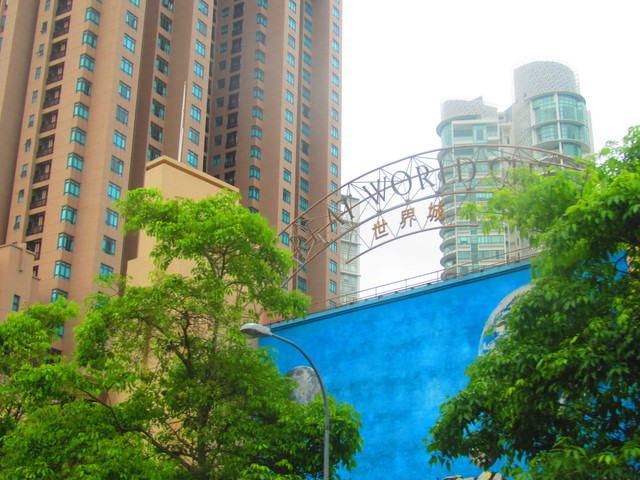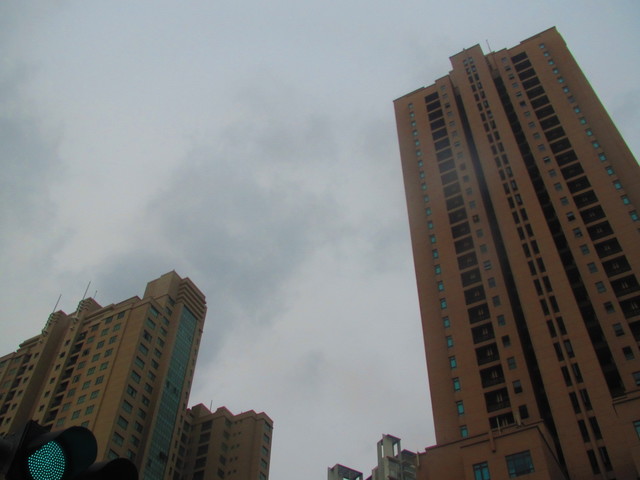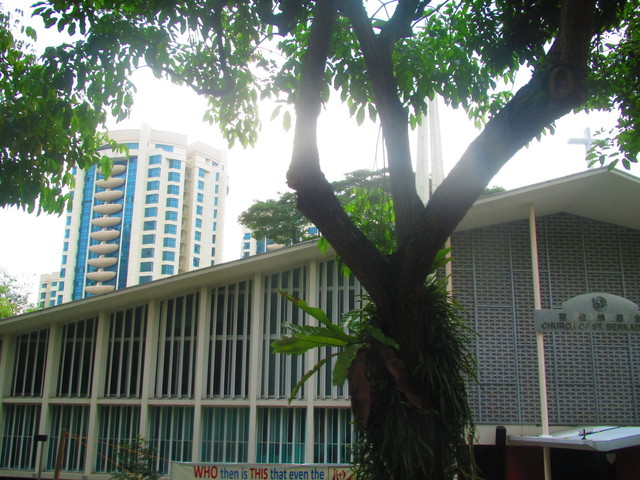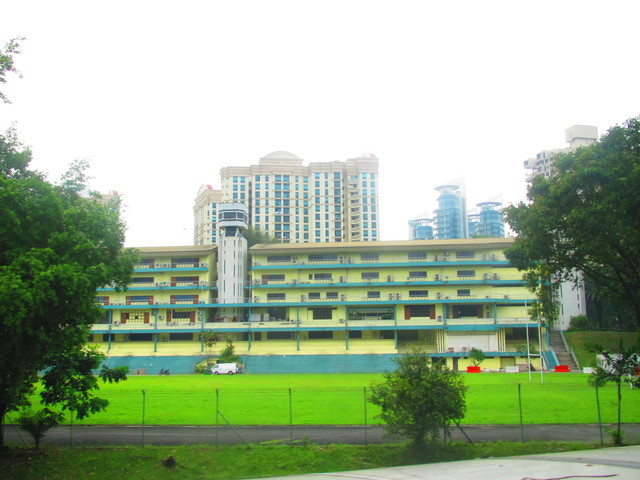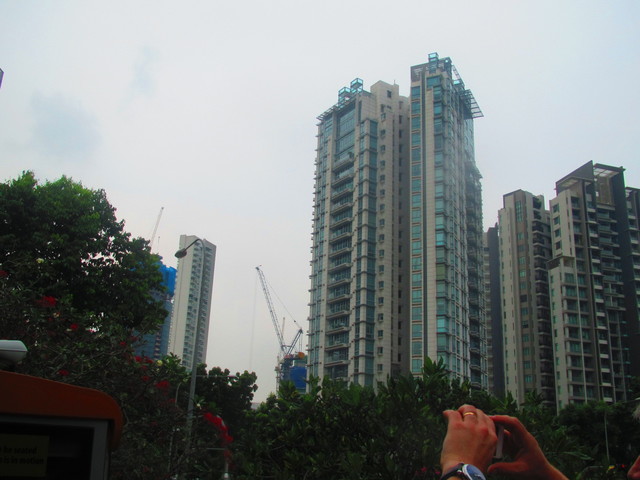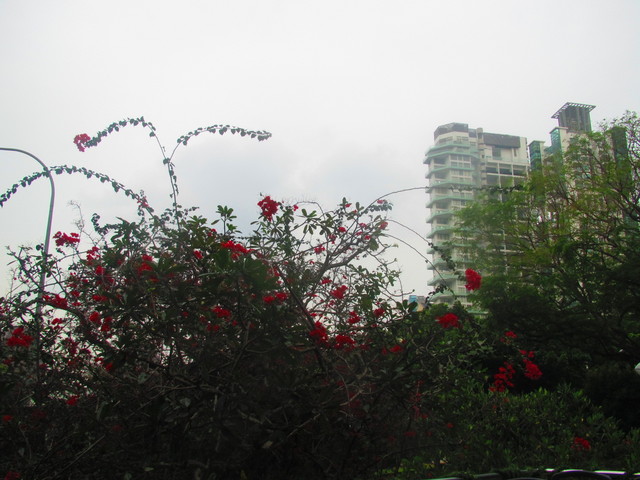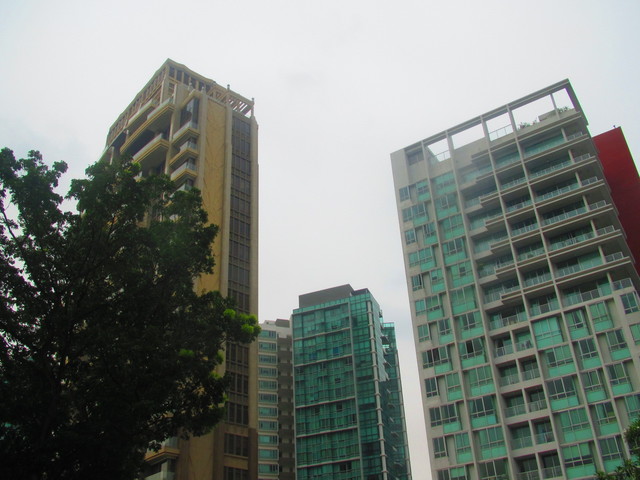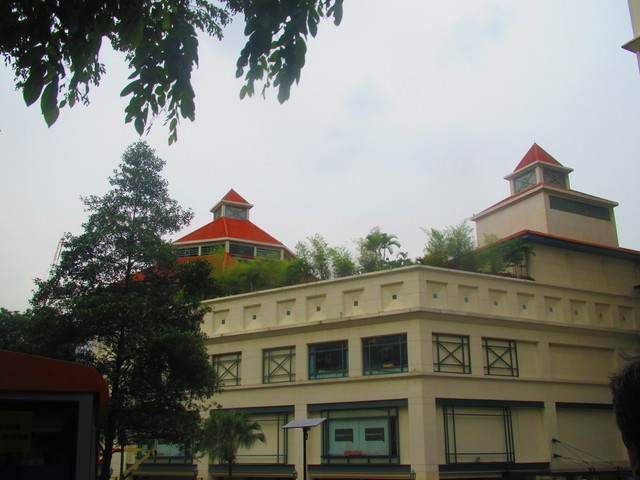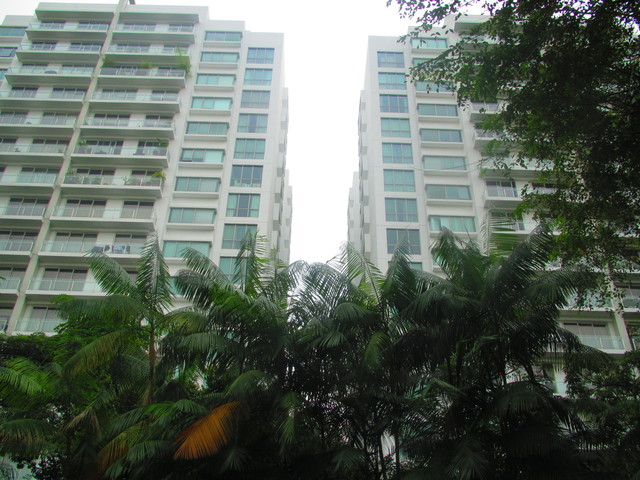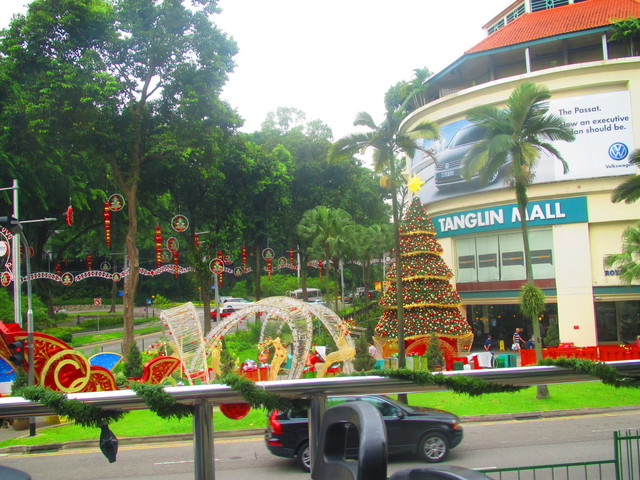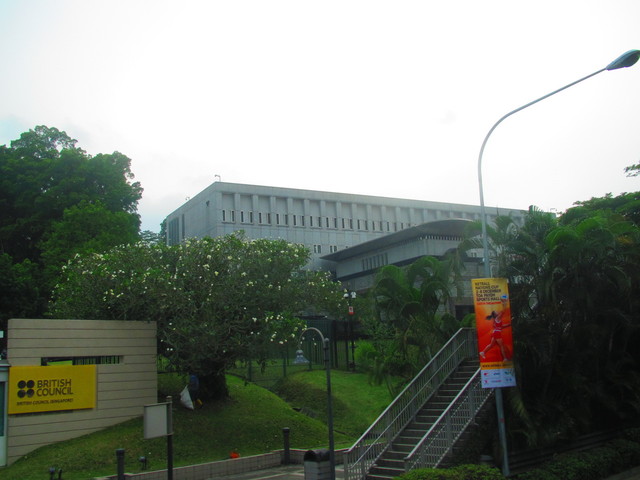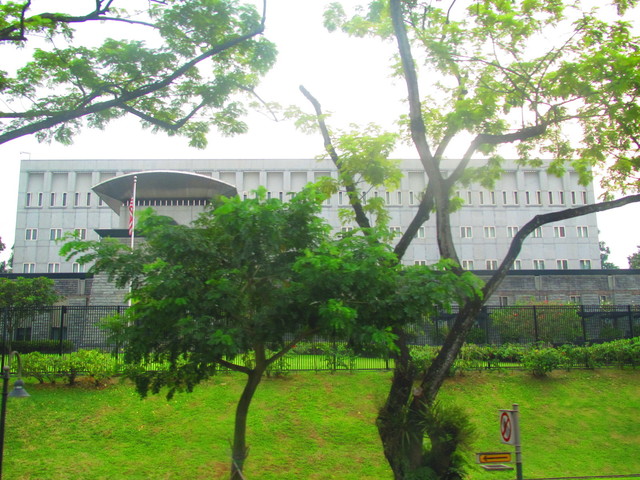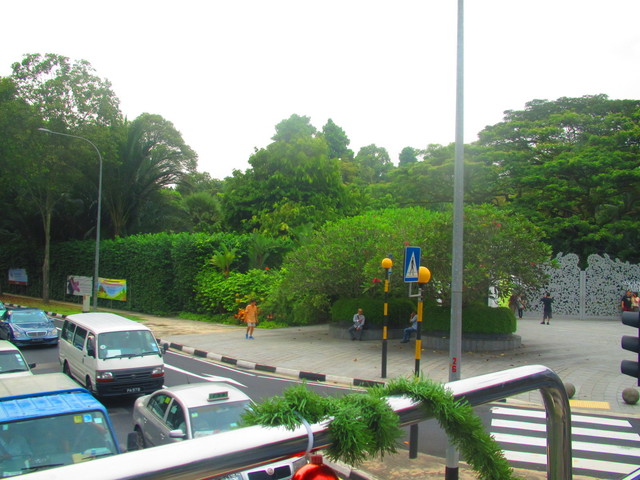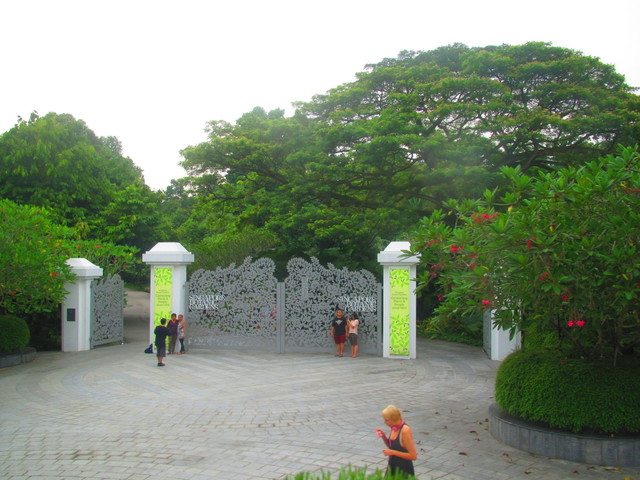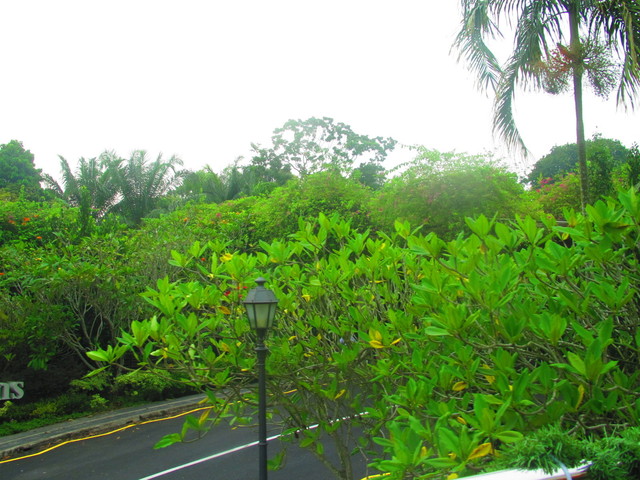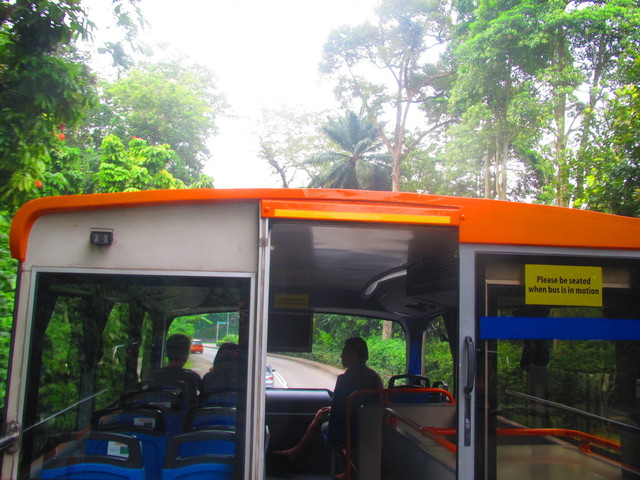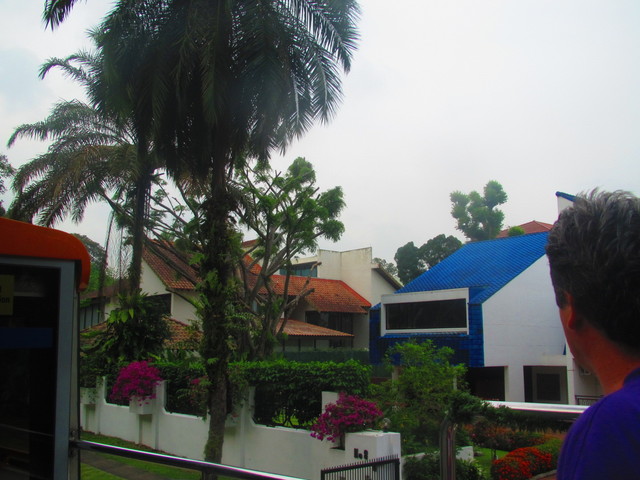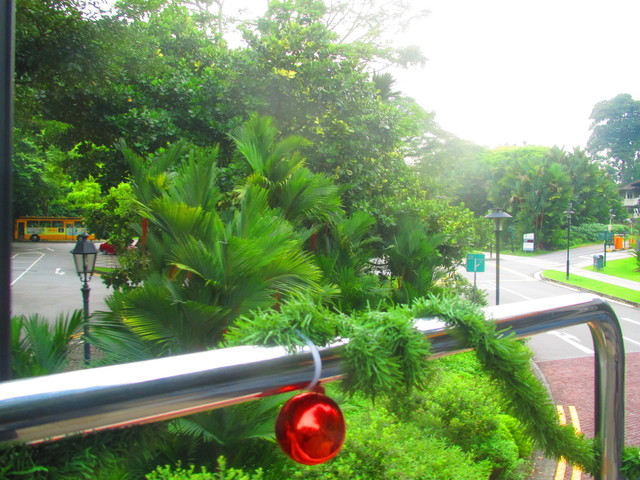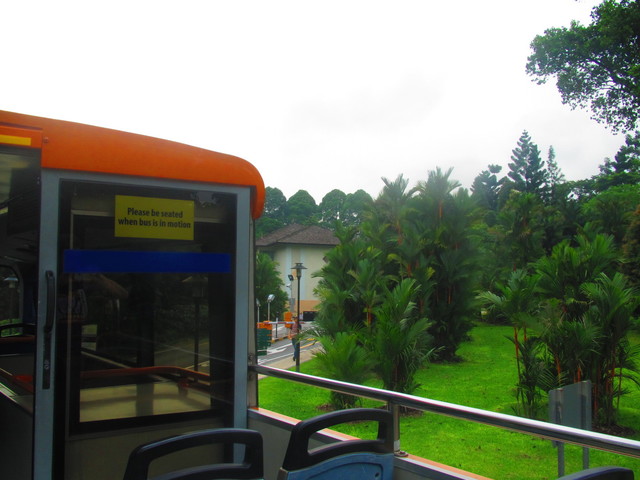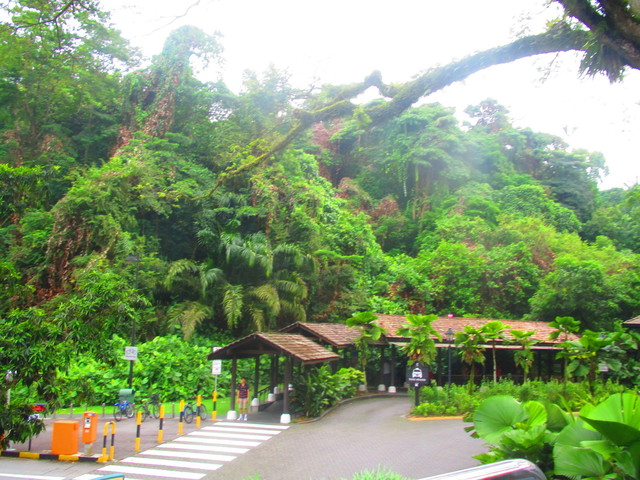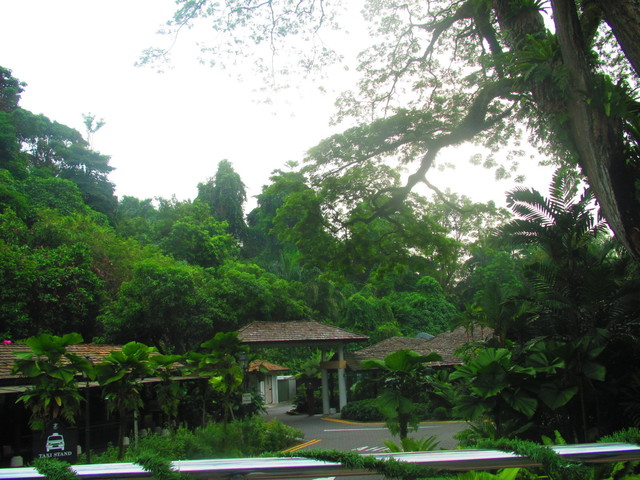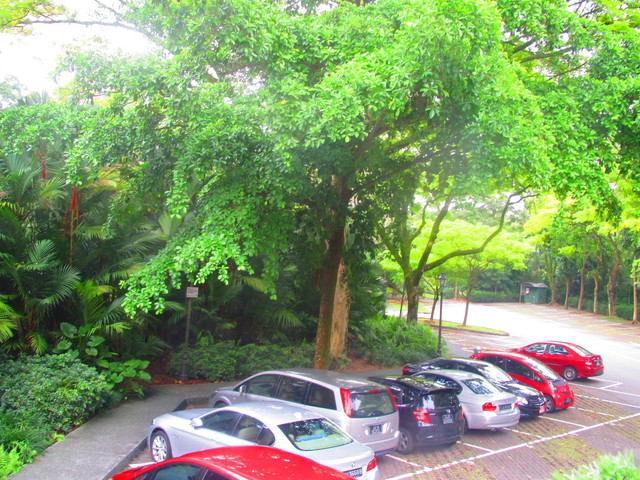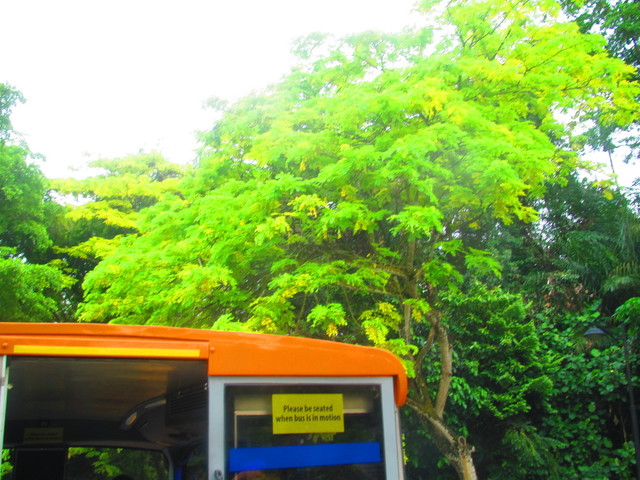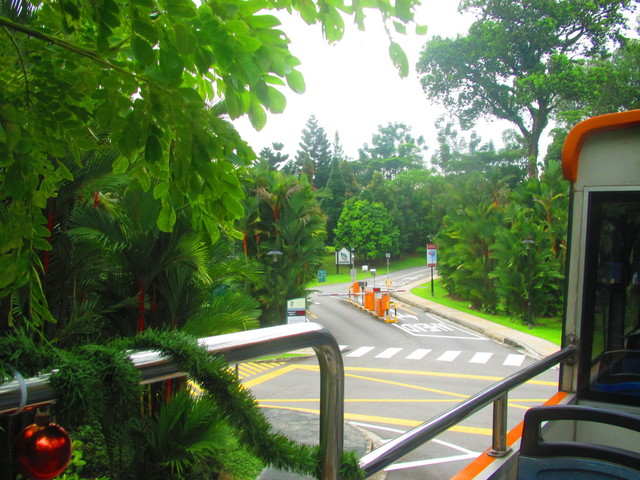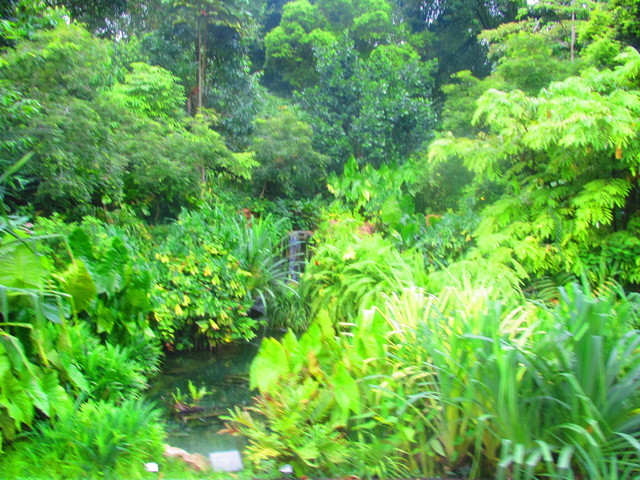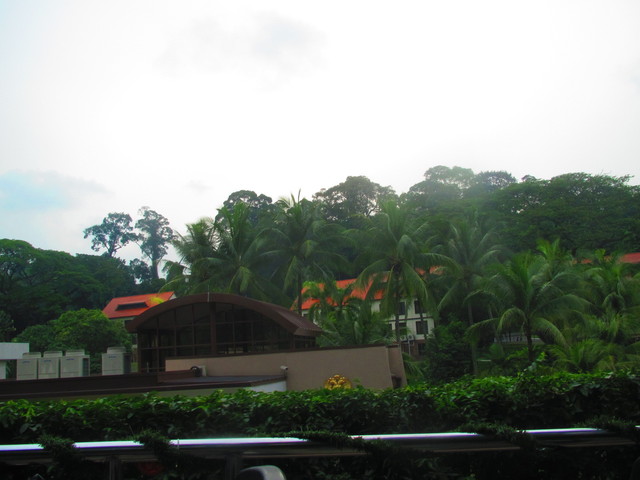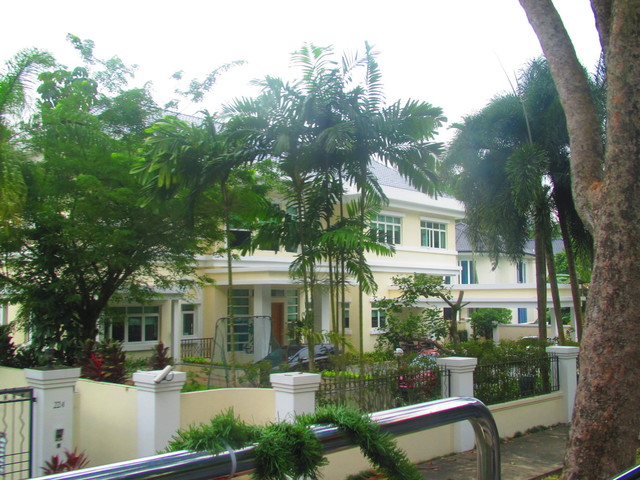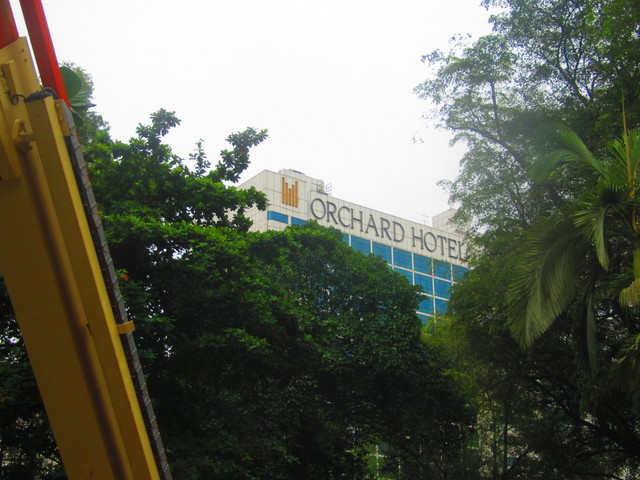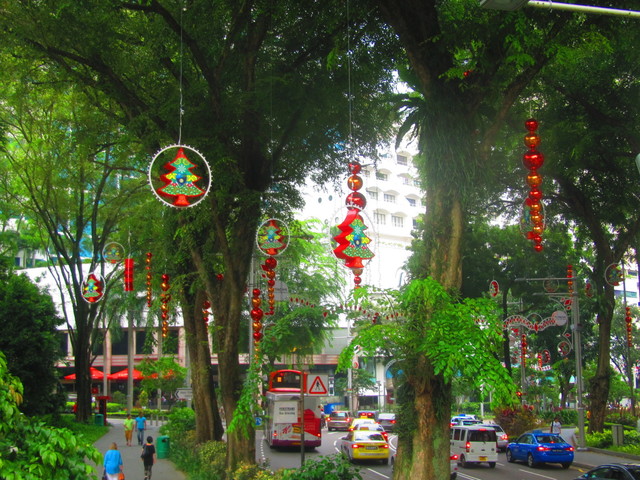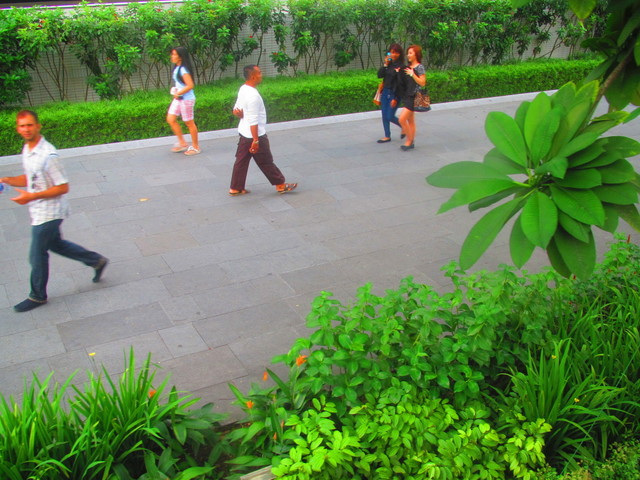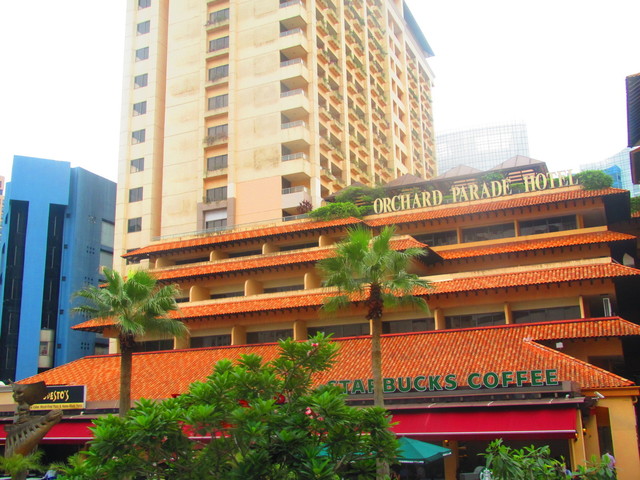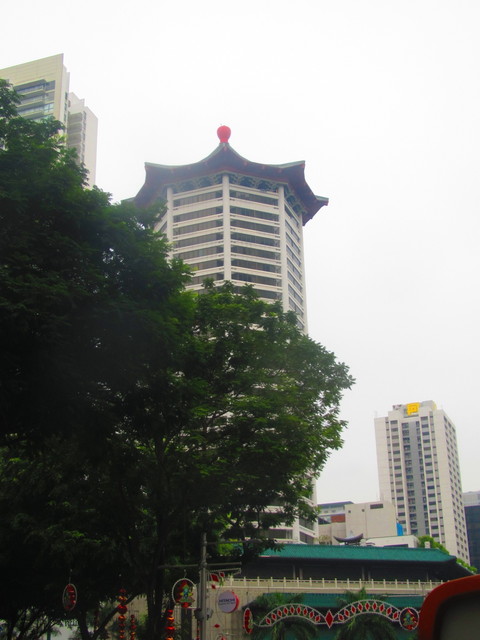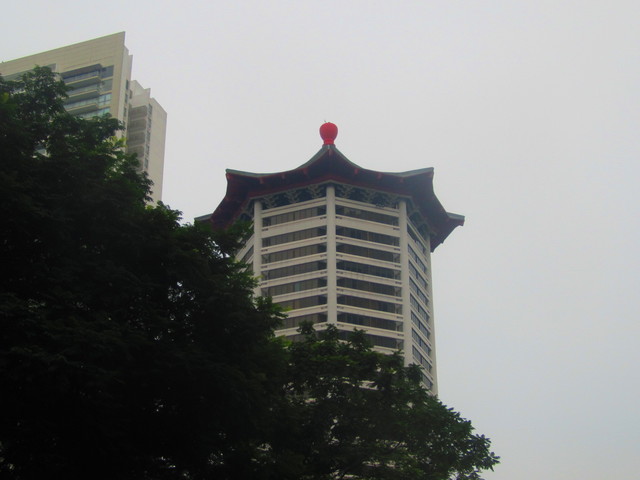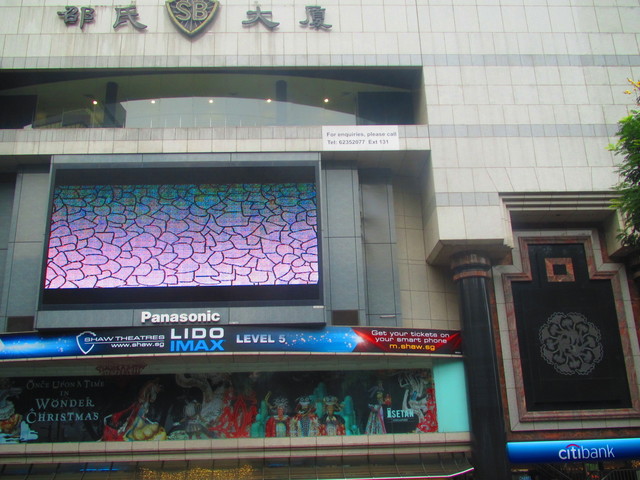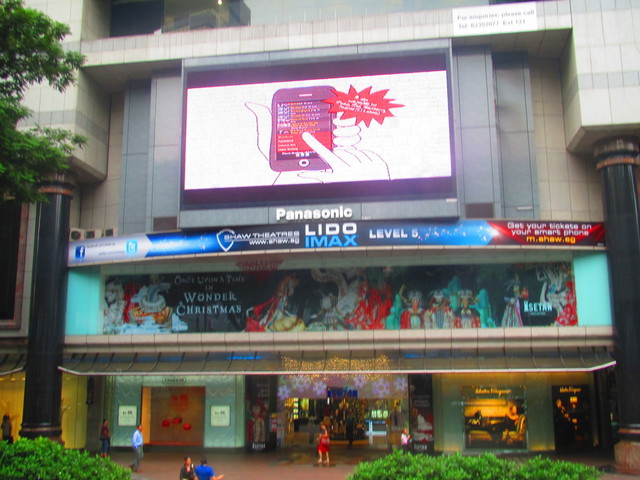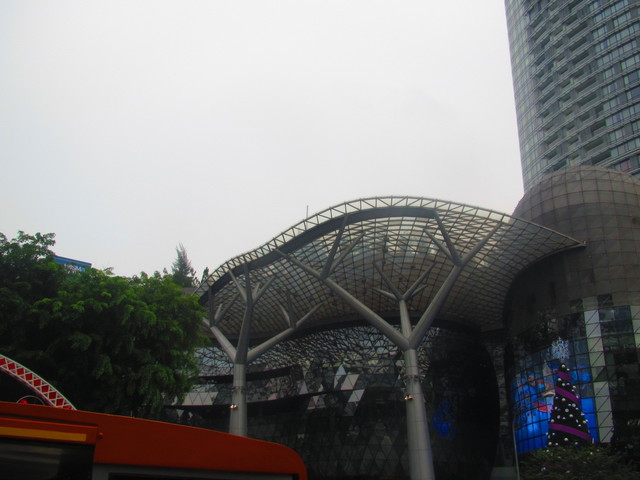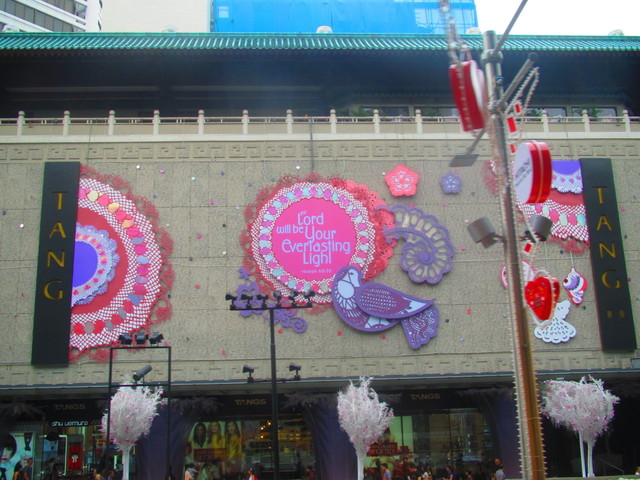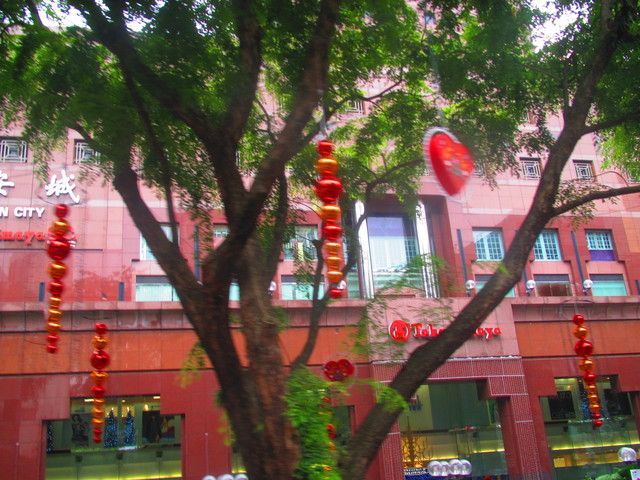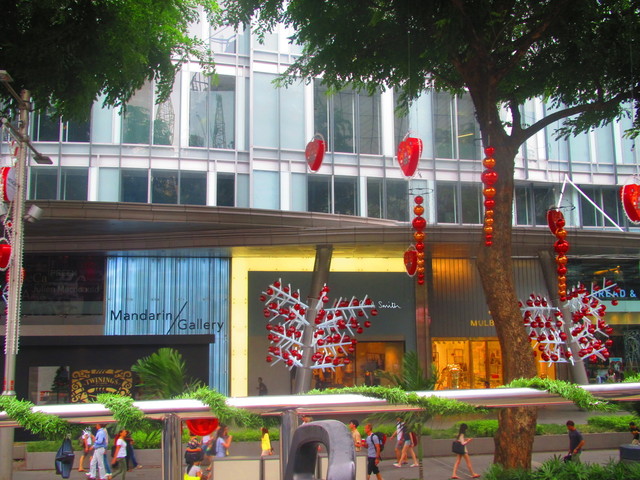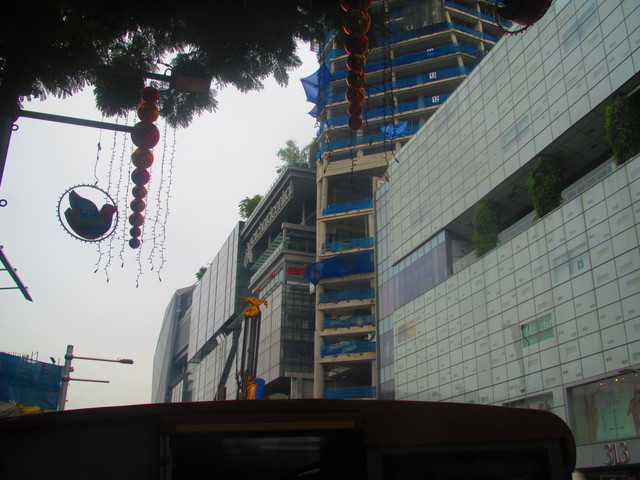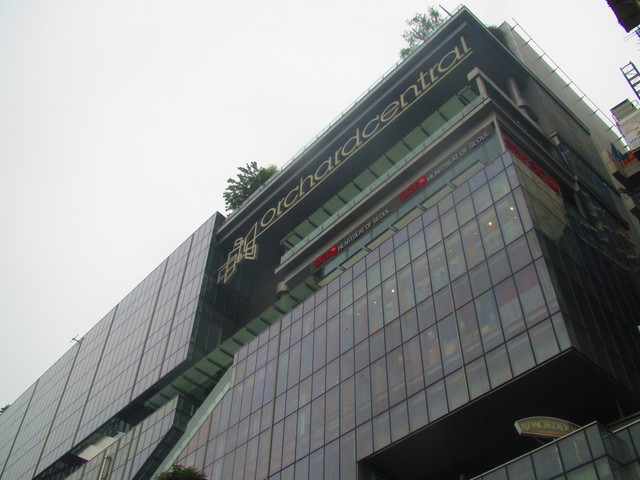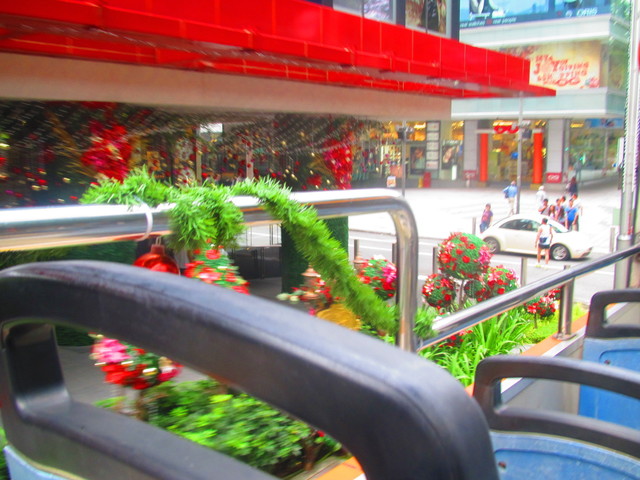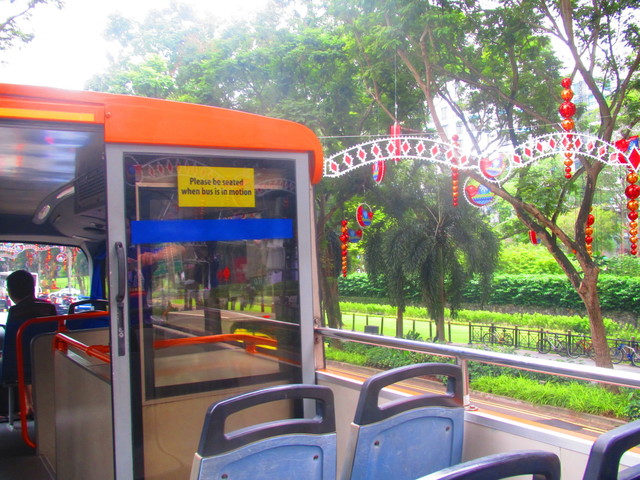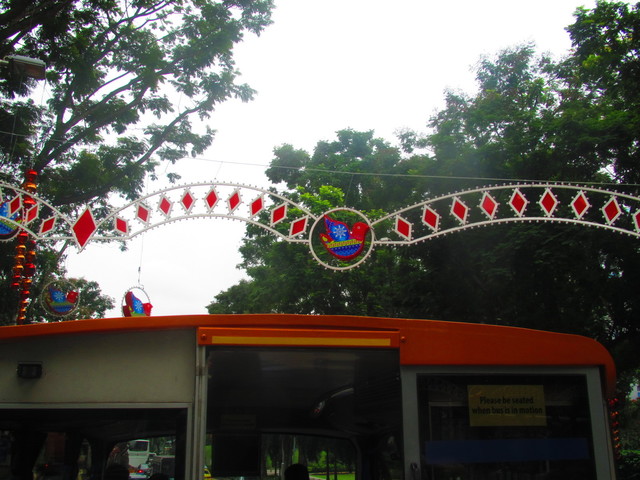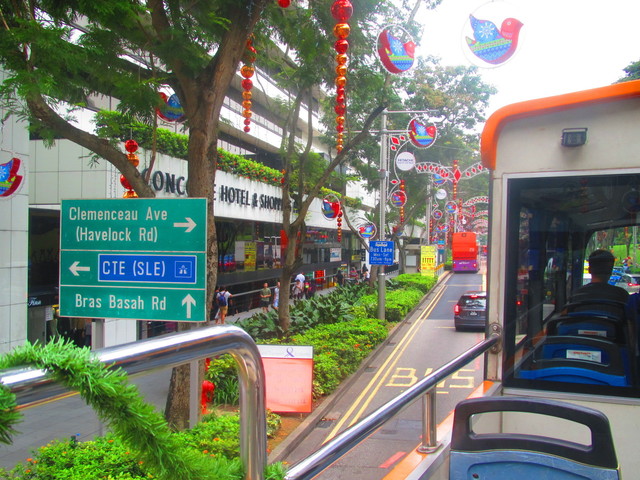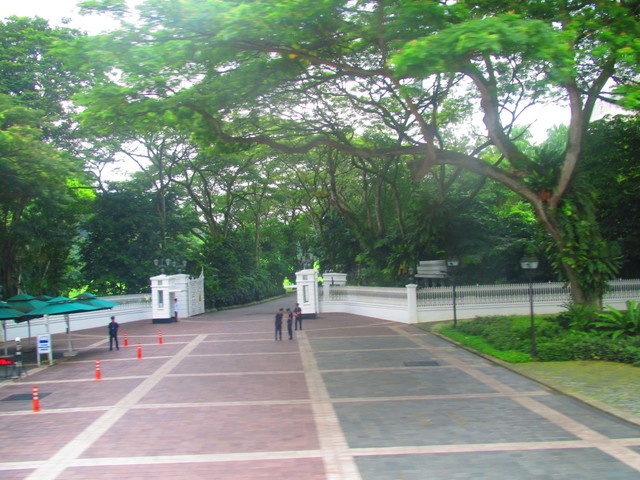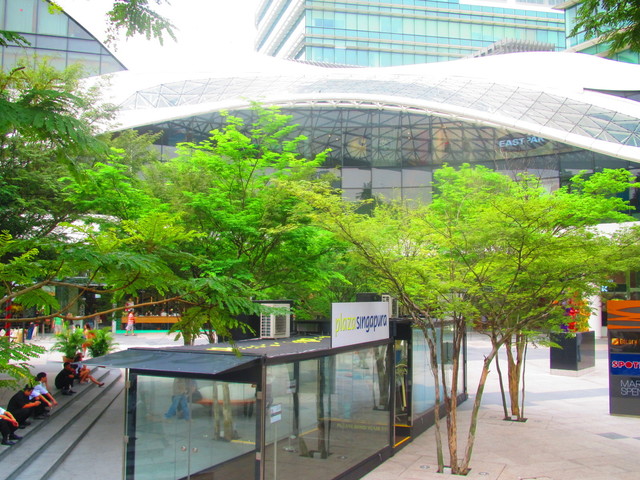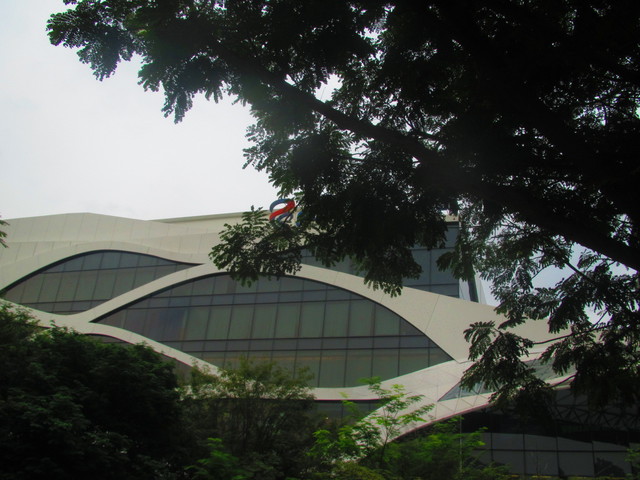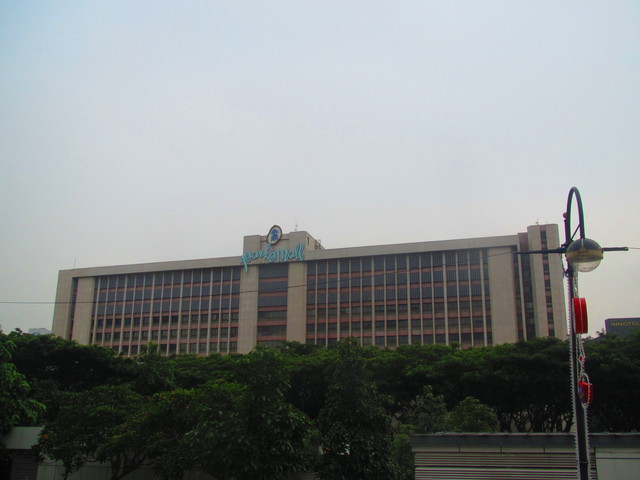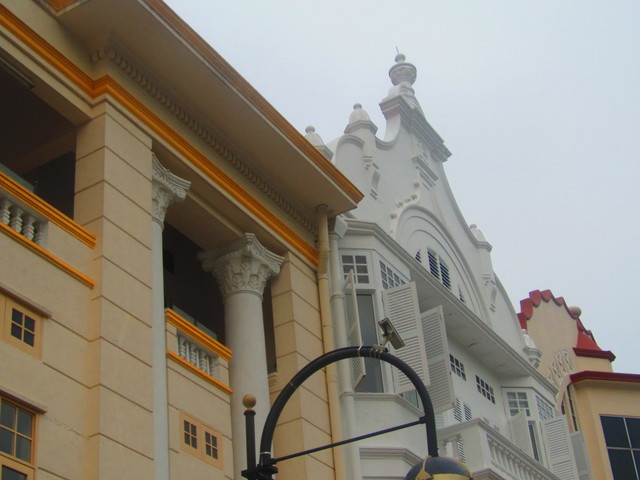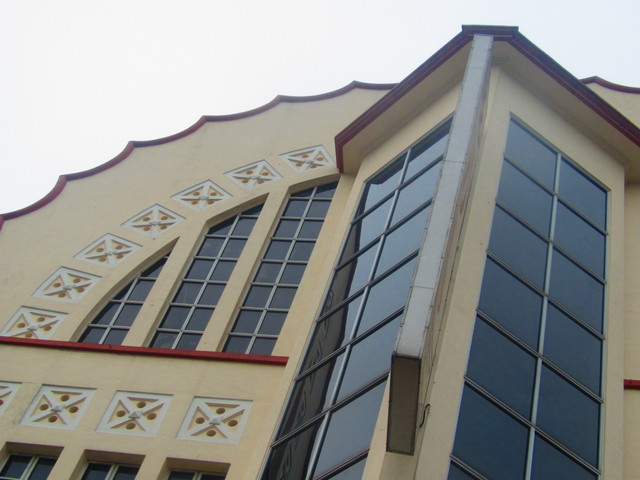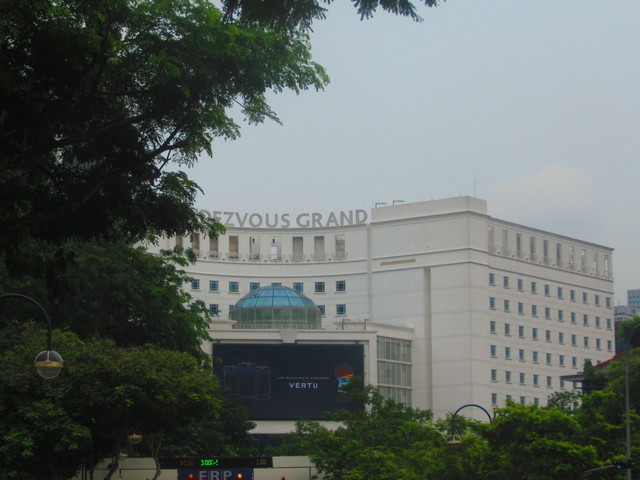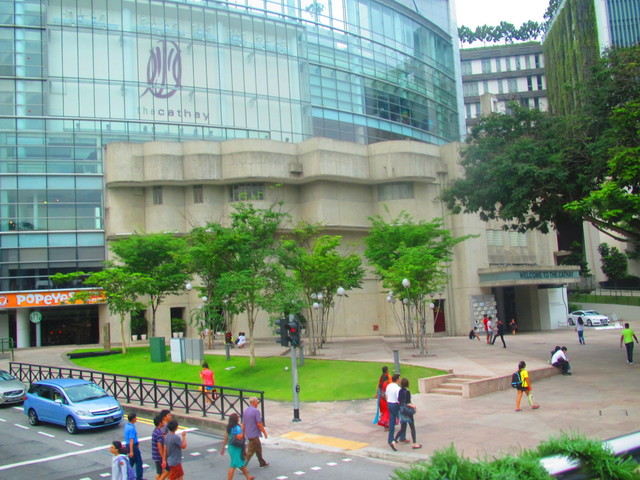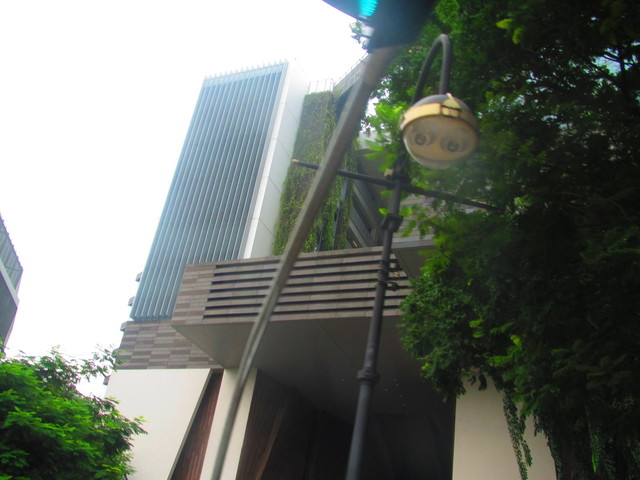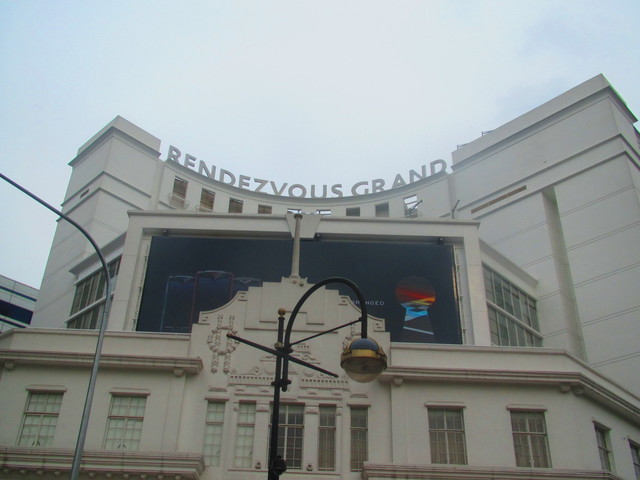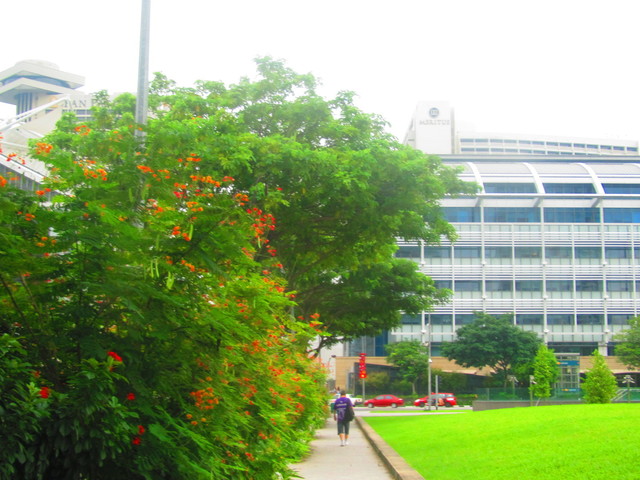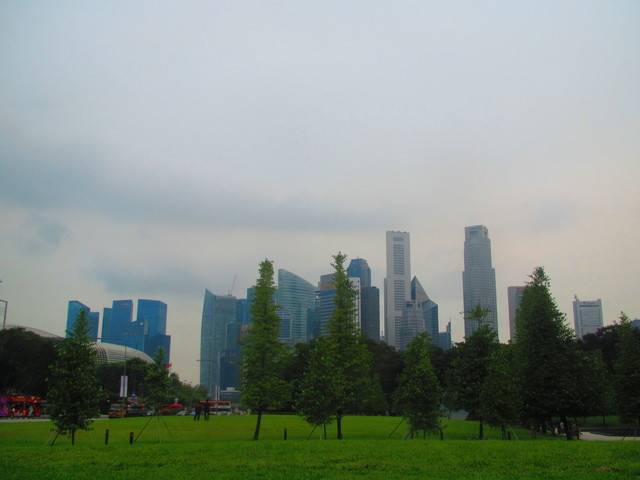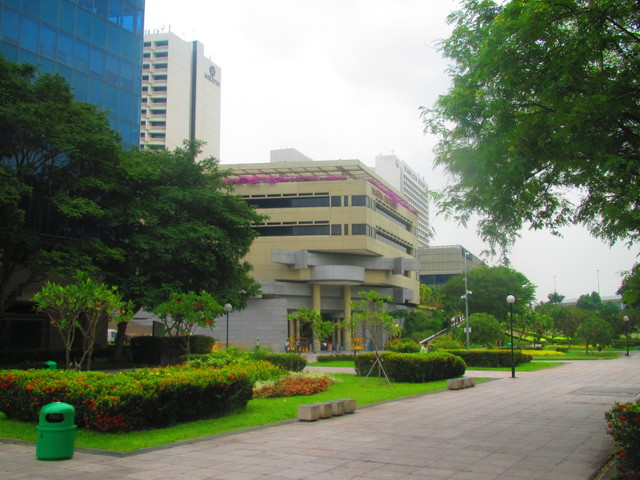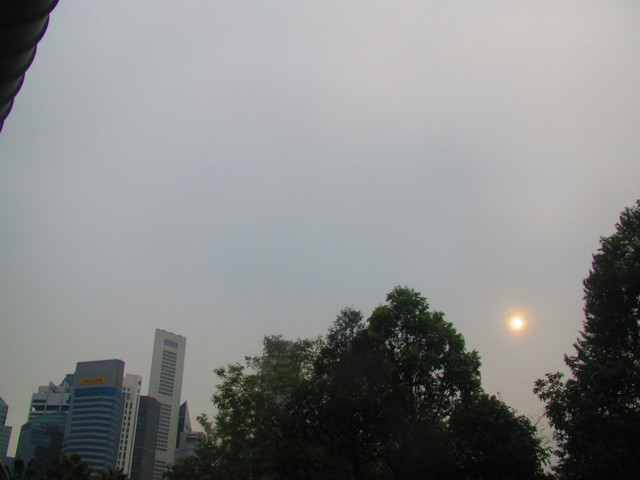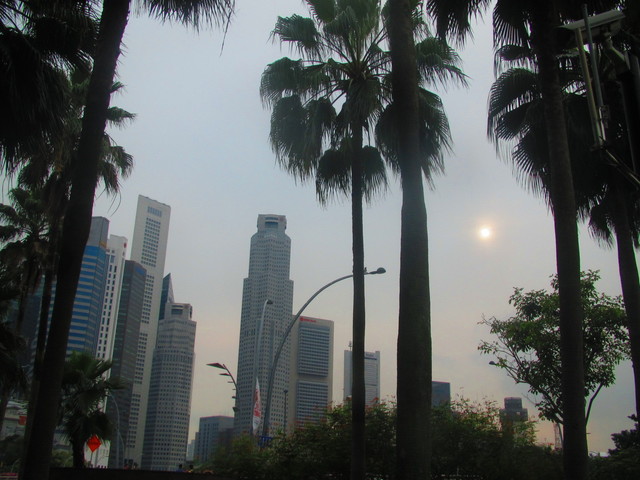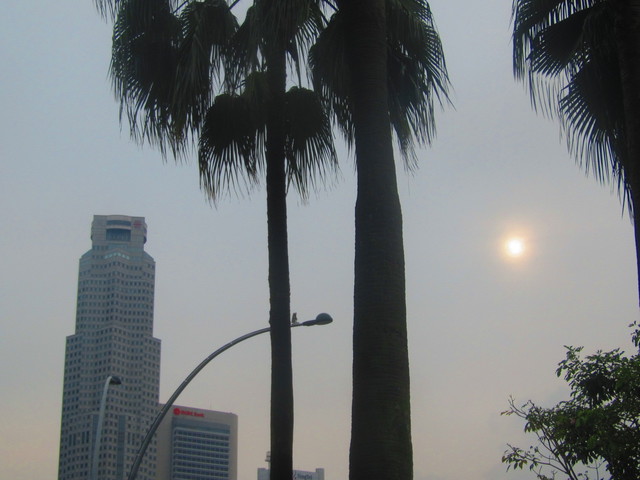 And here is that of Felician Ursache: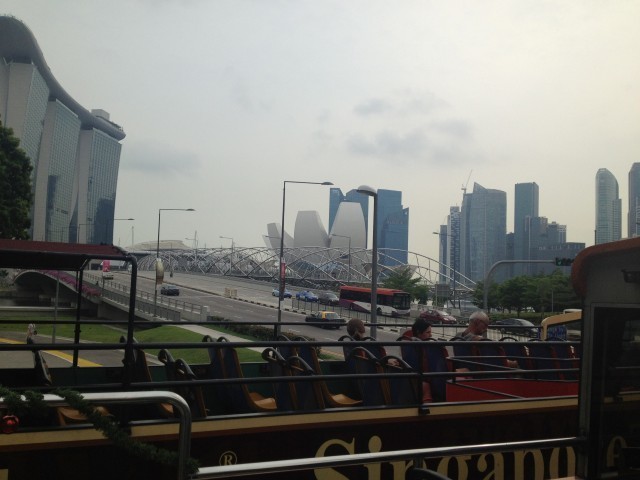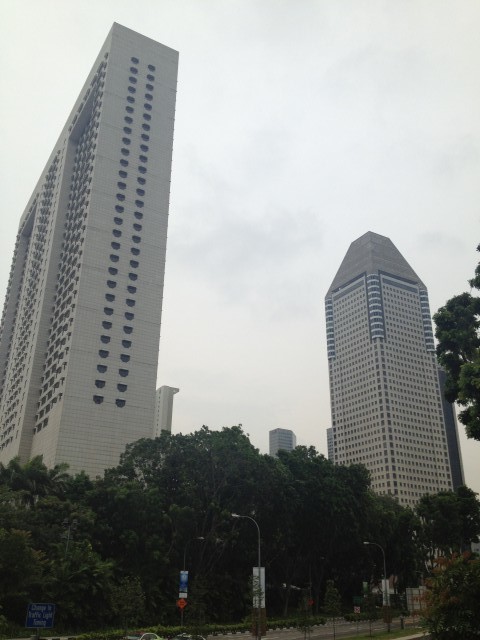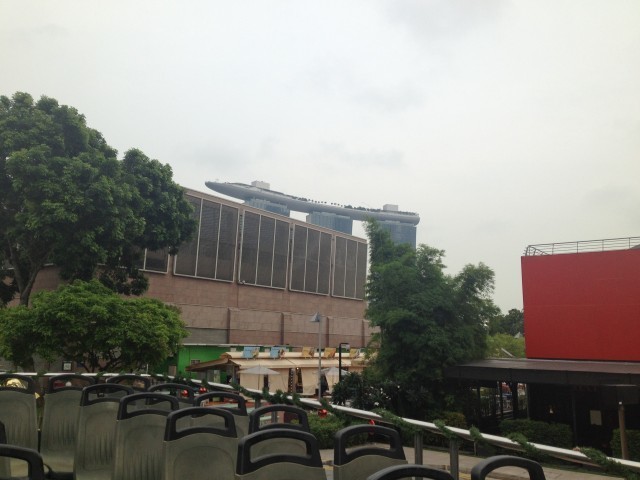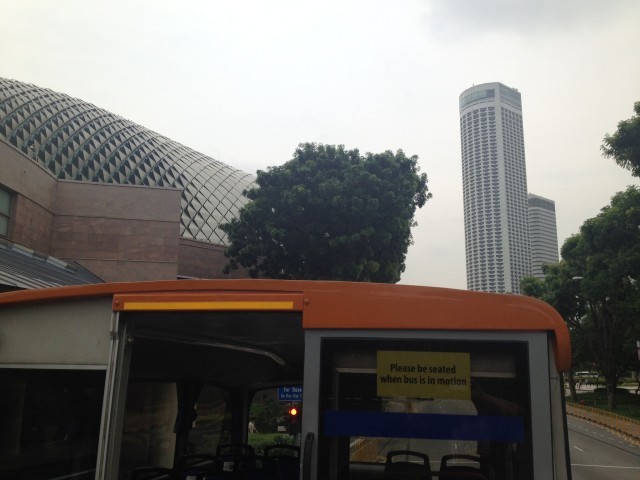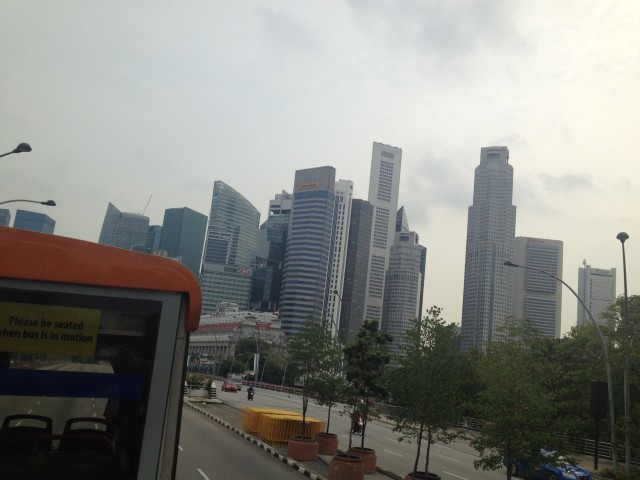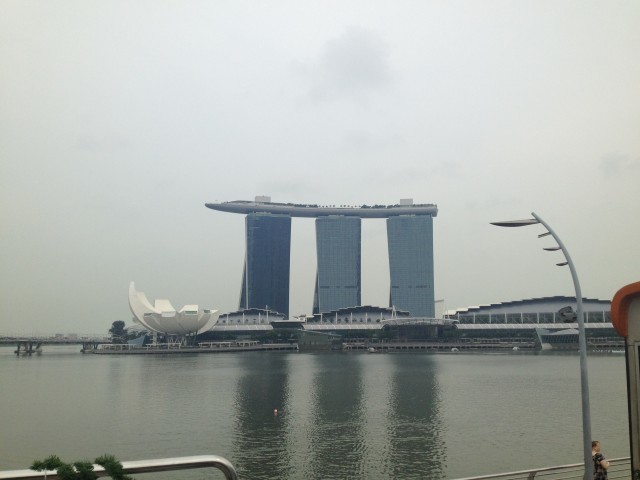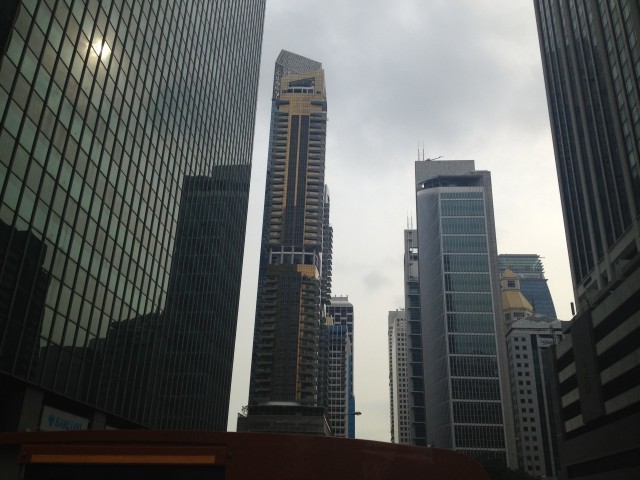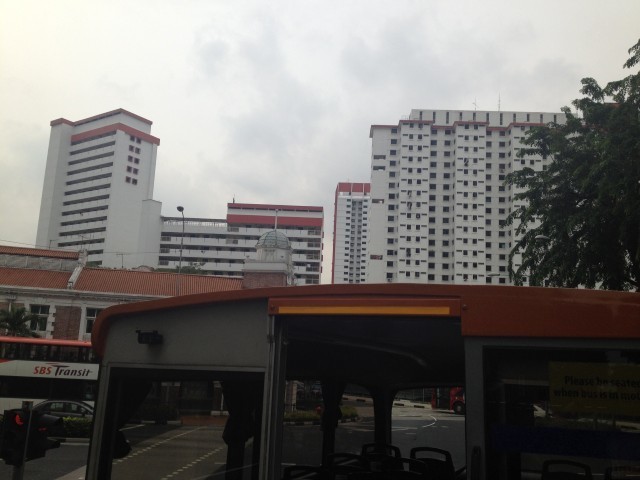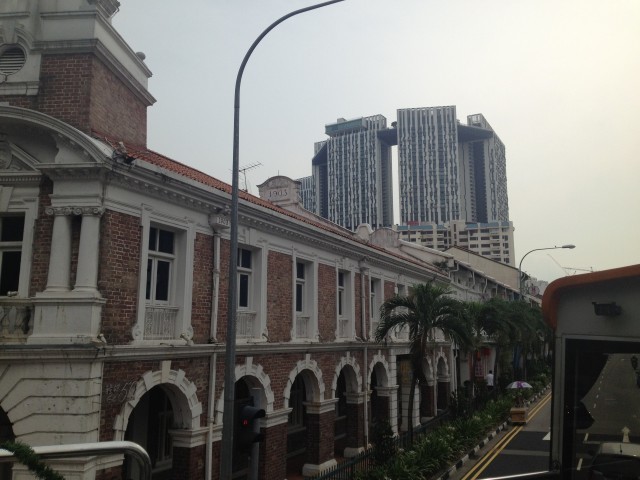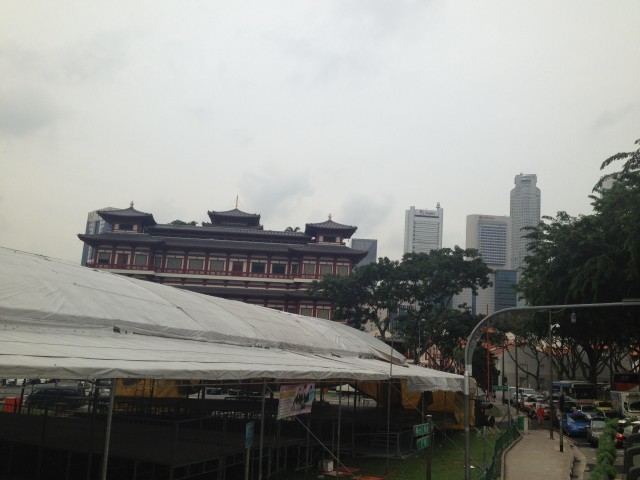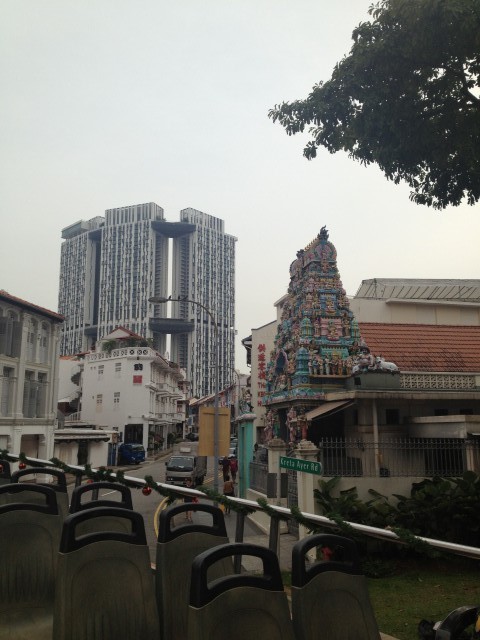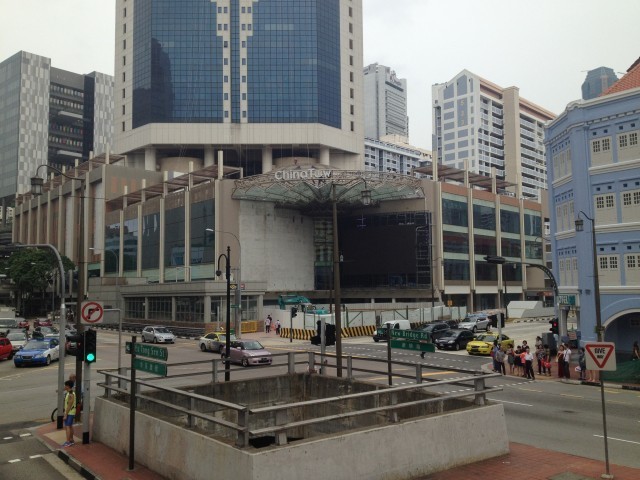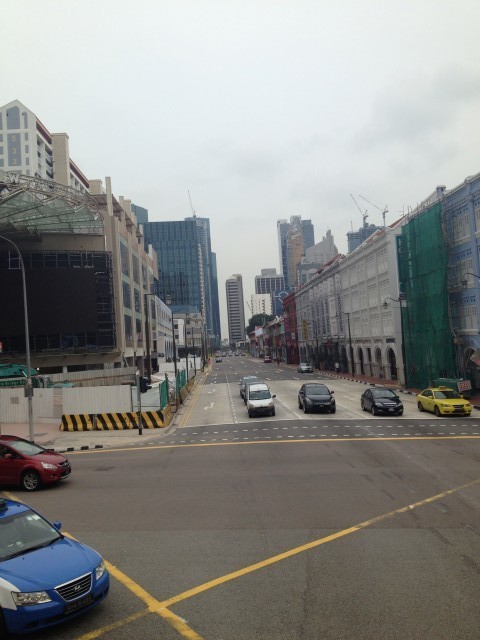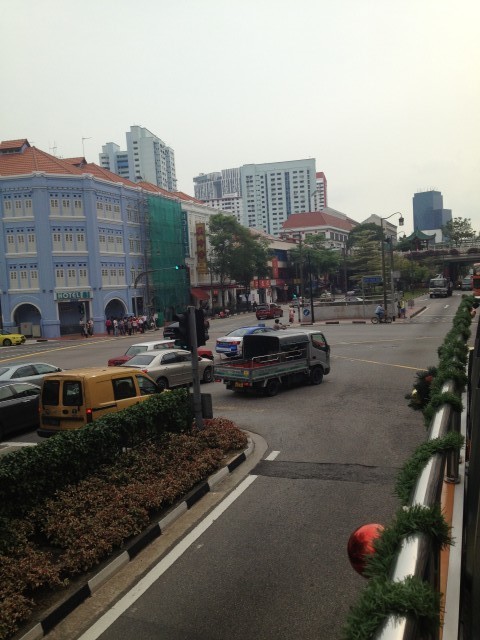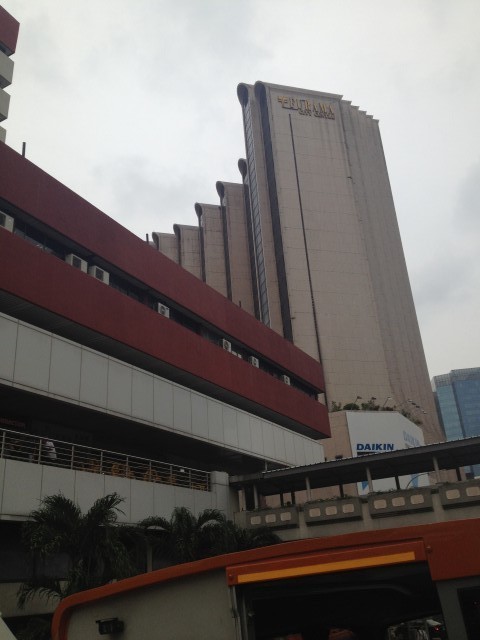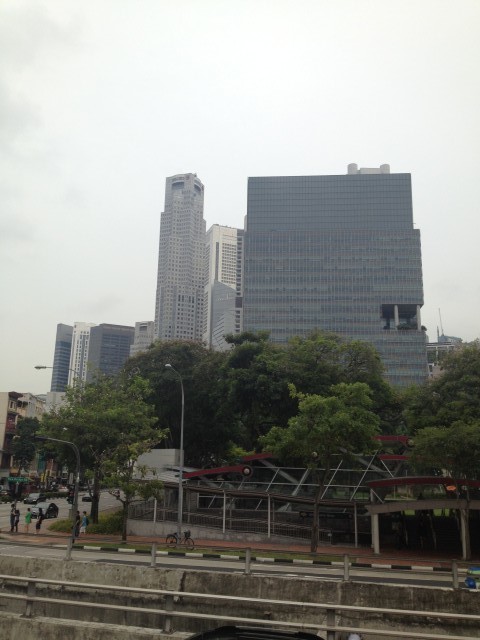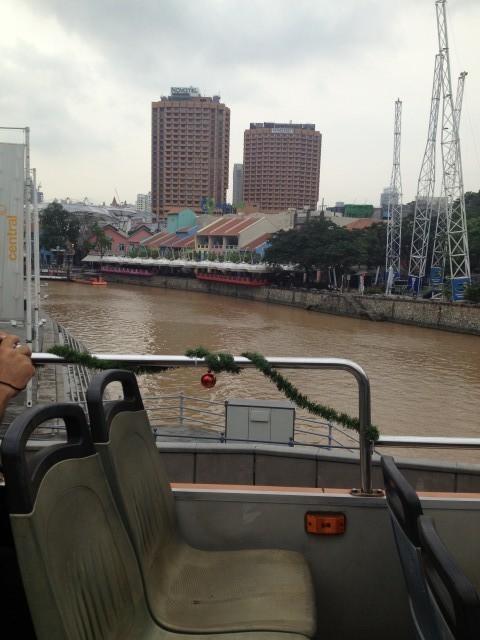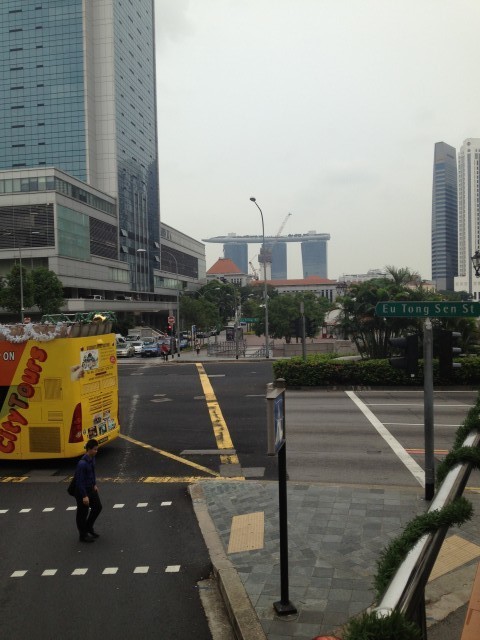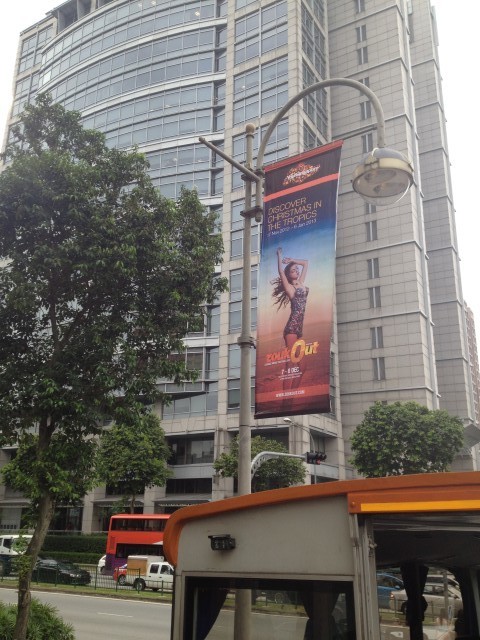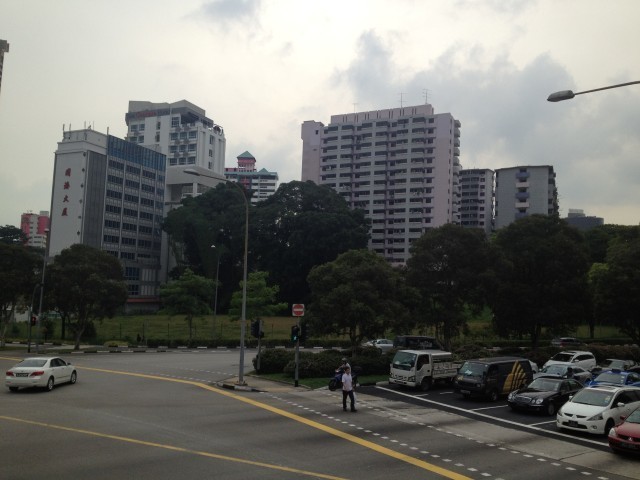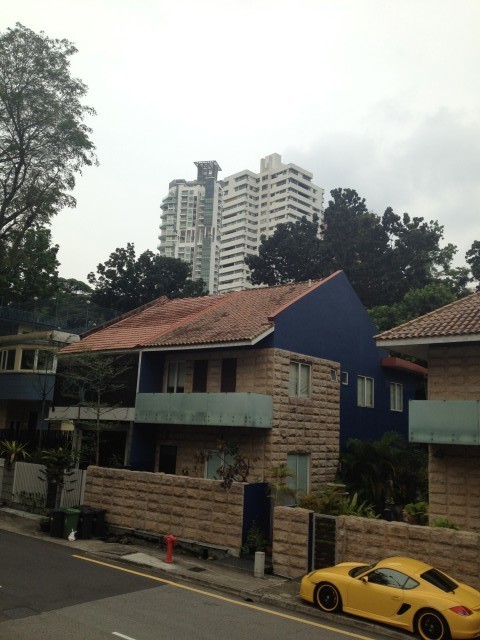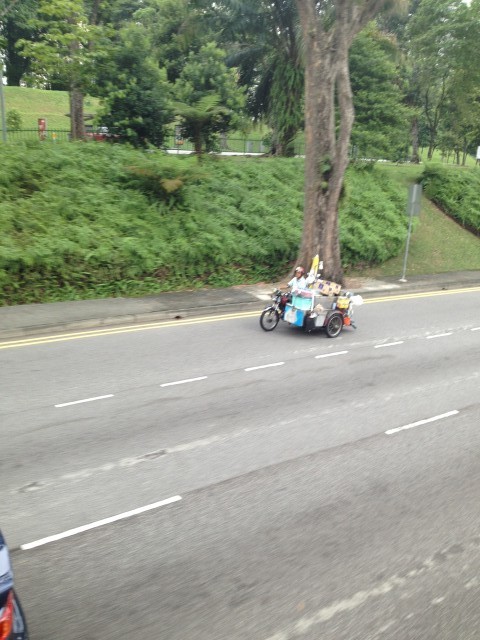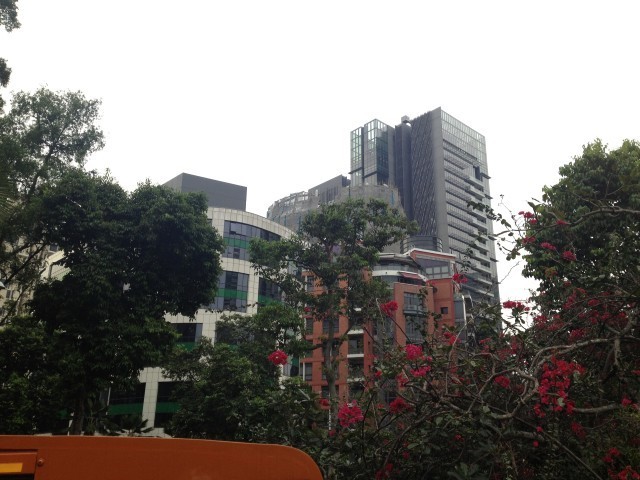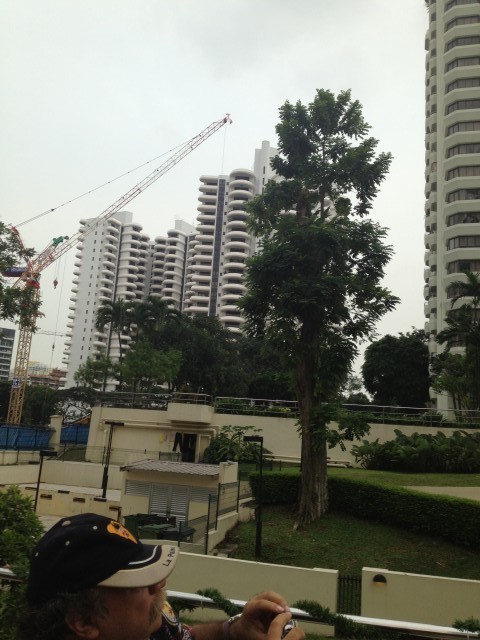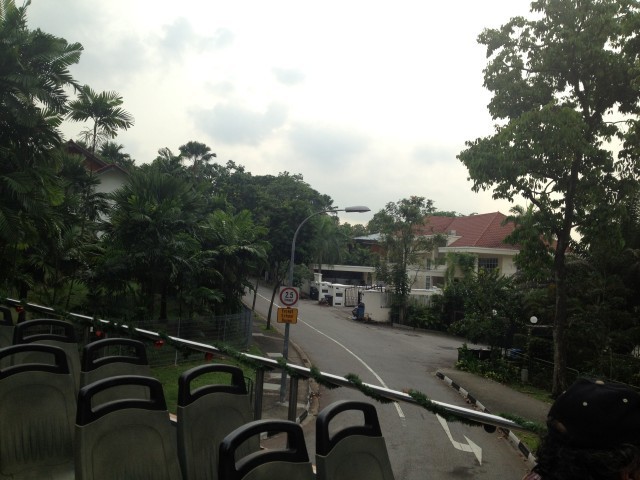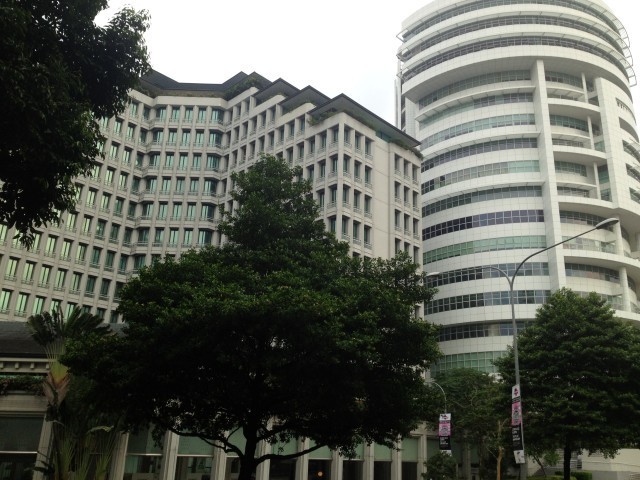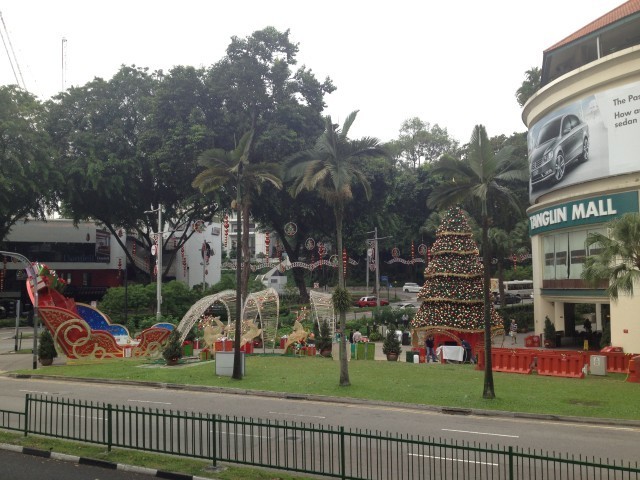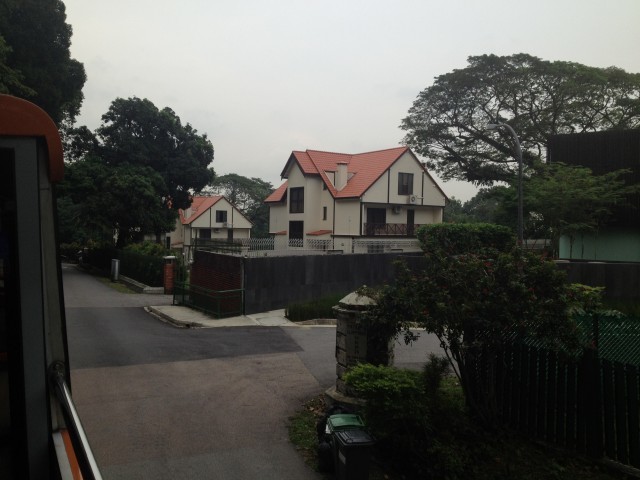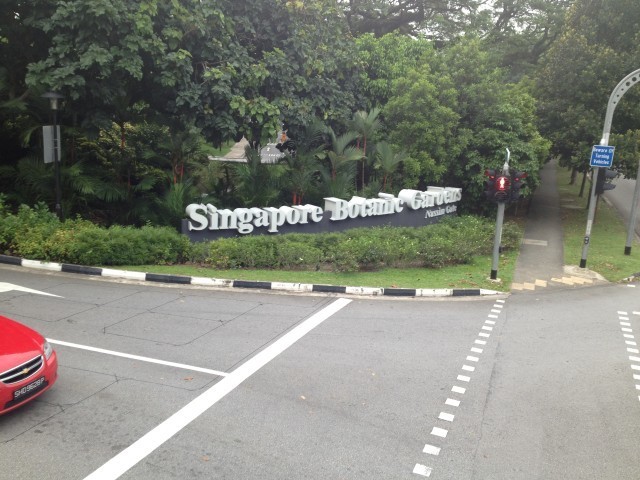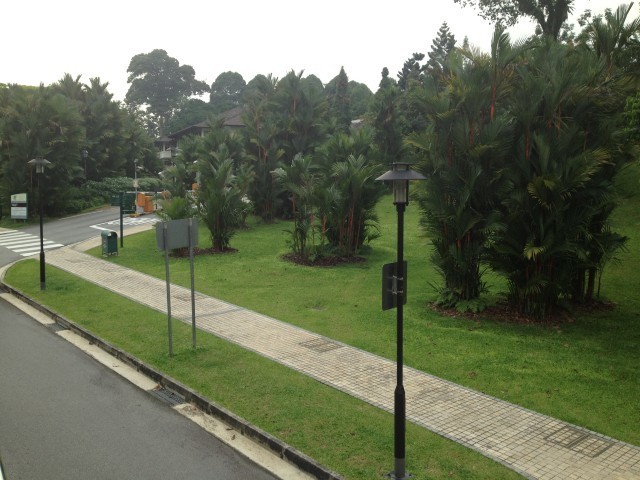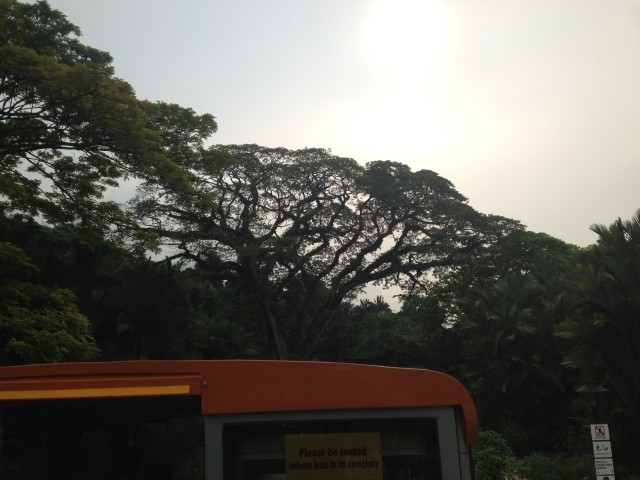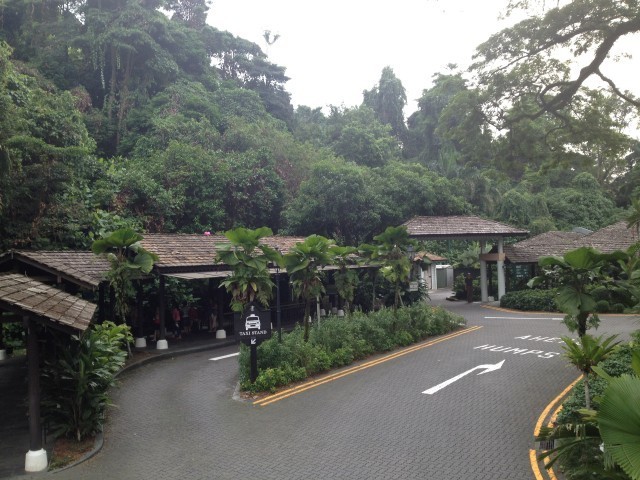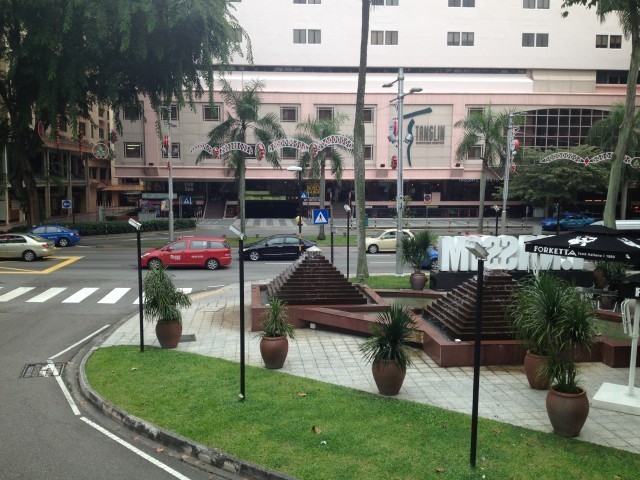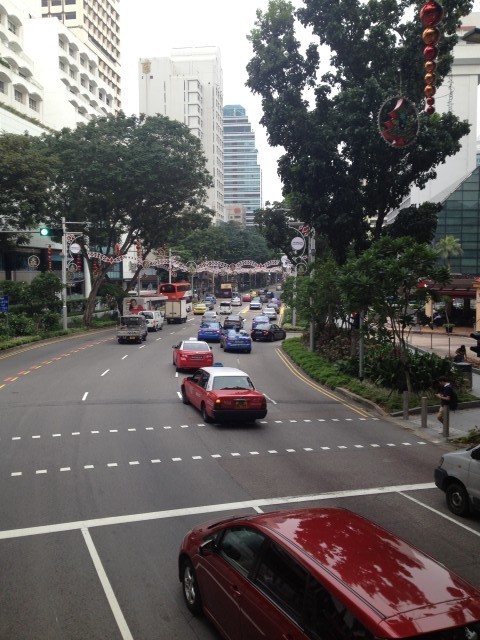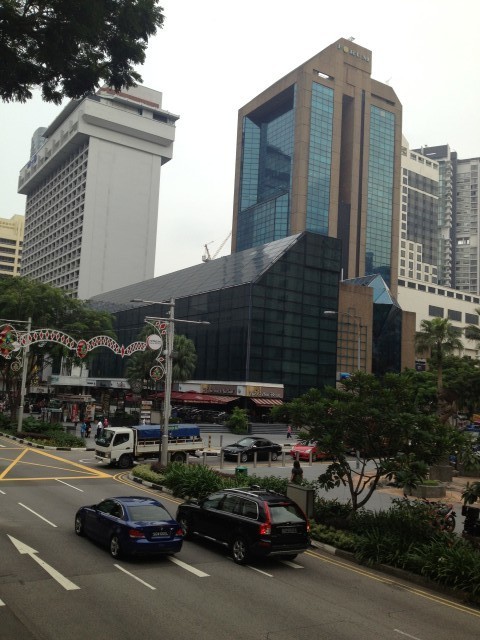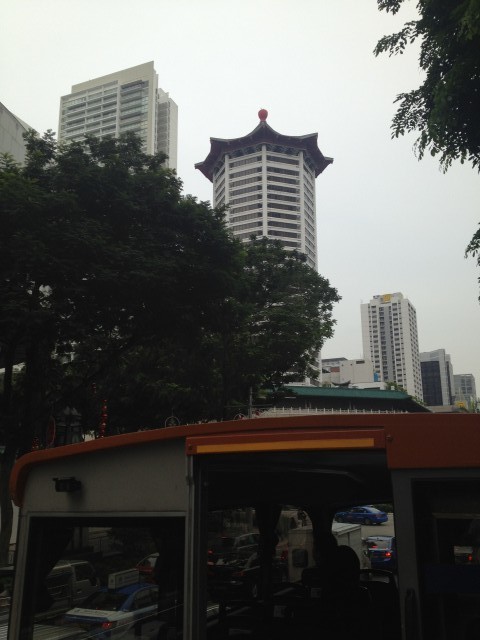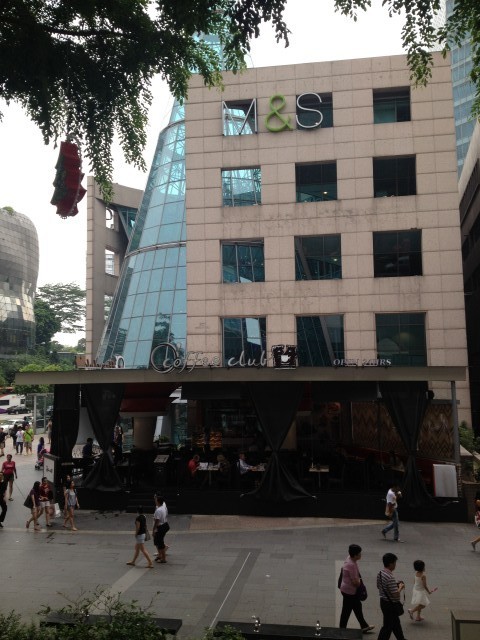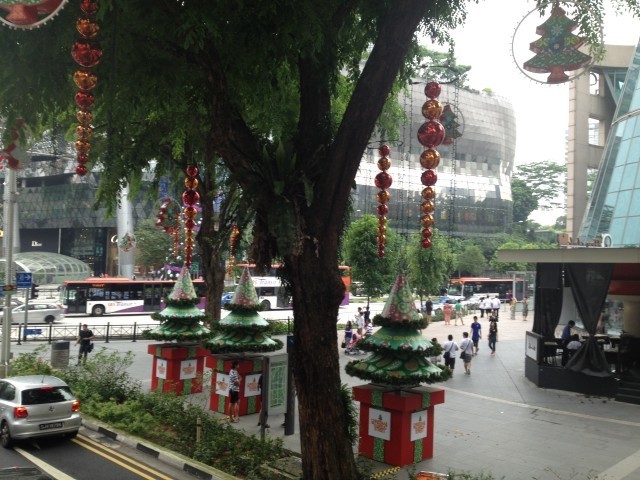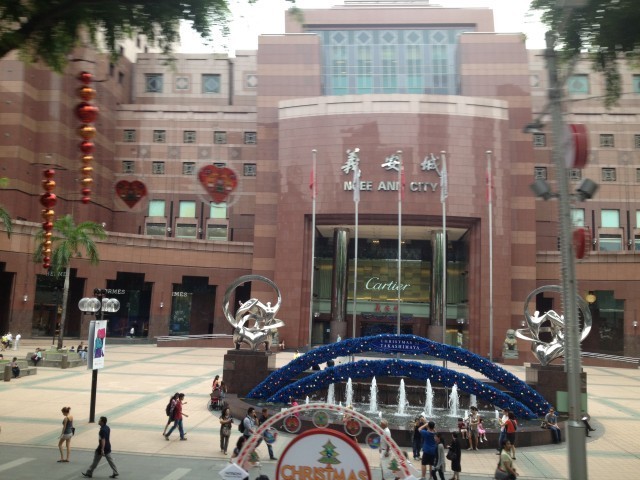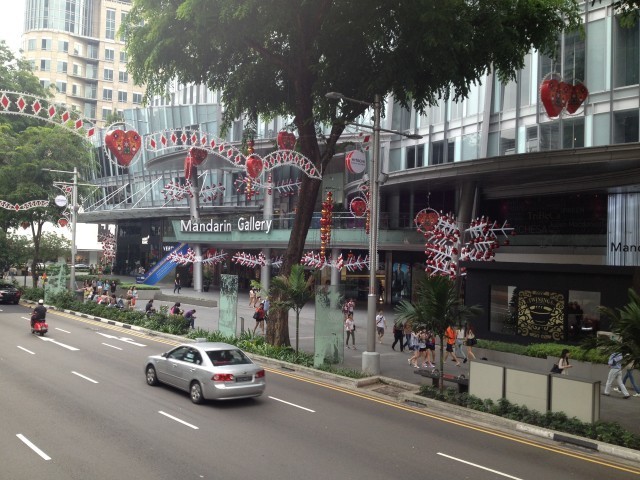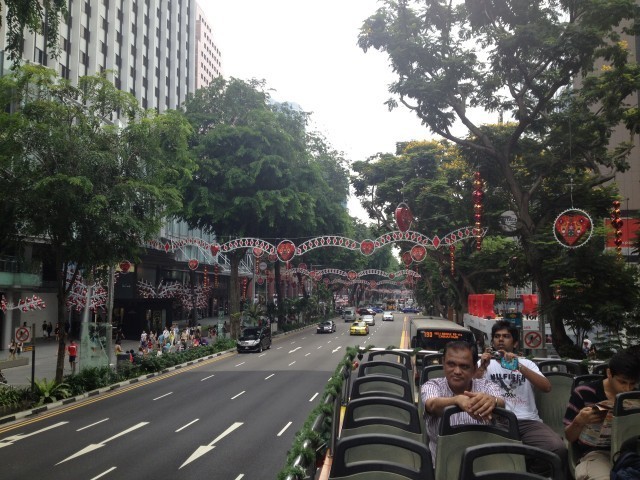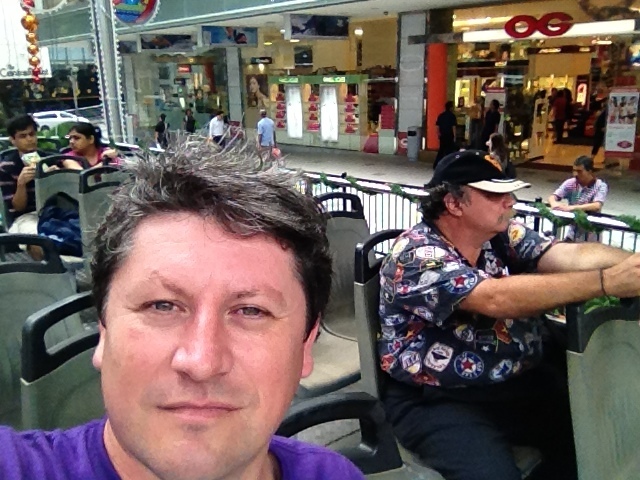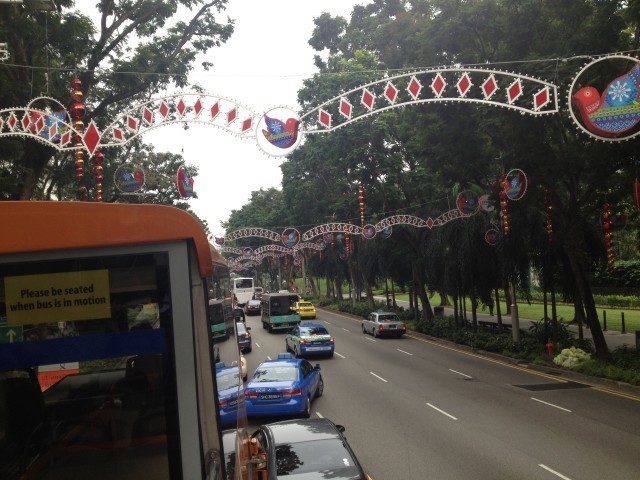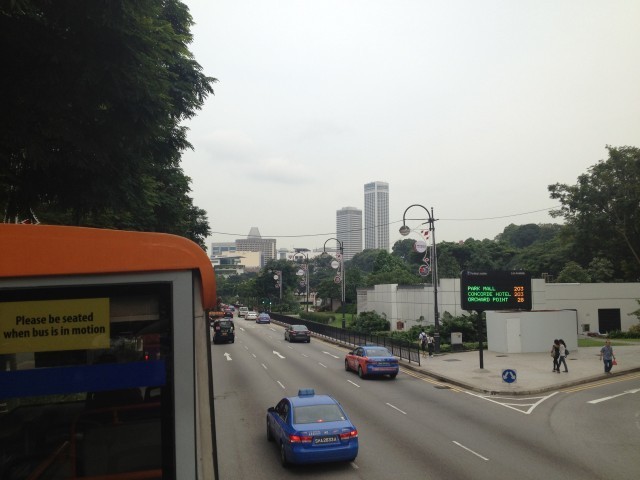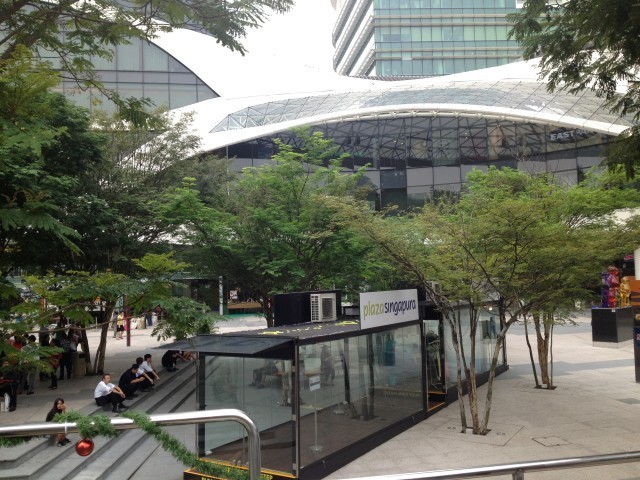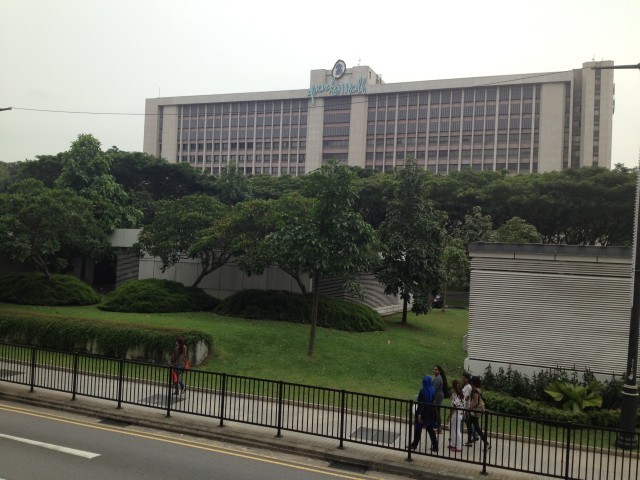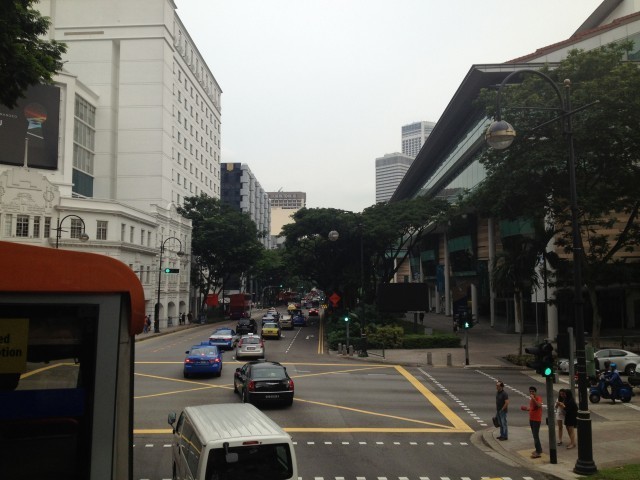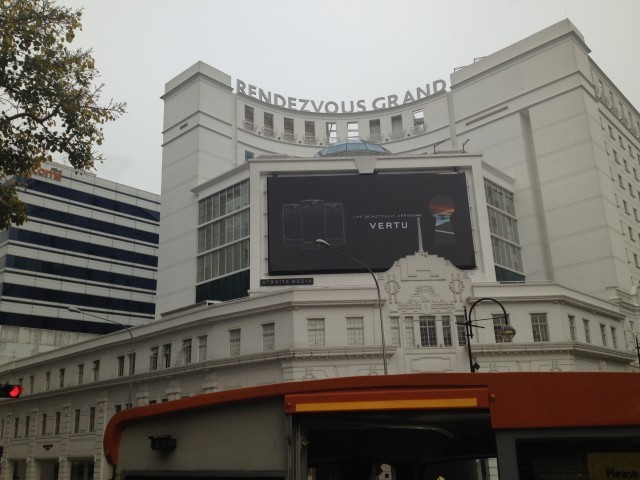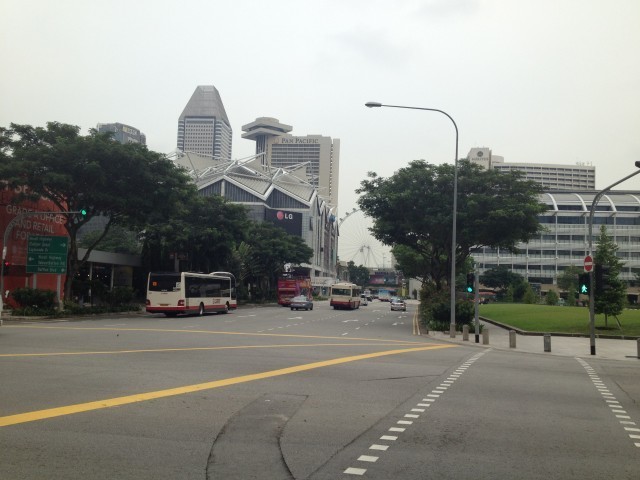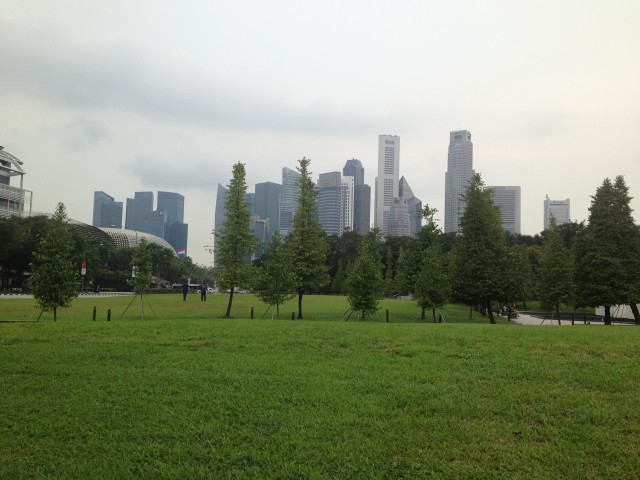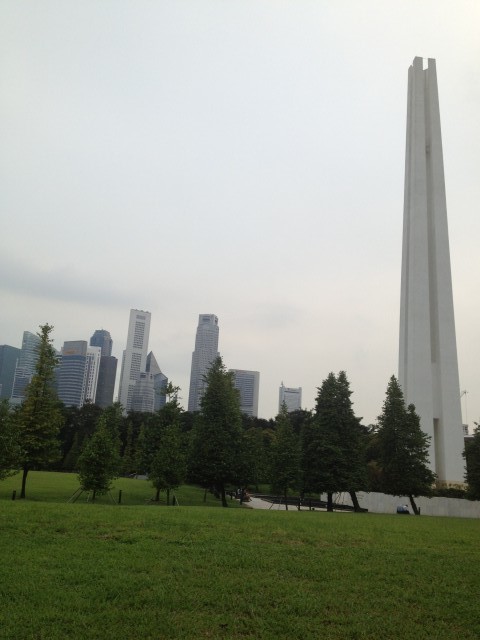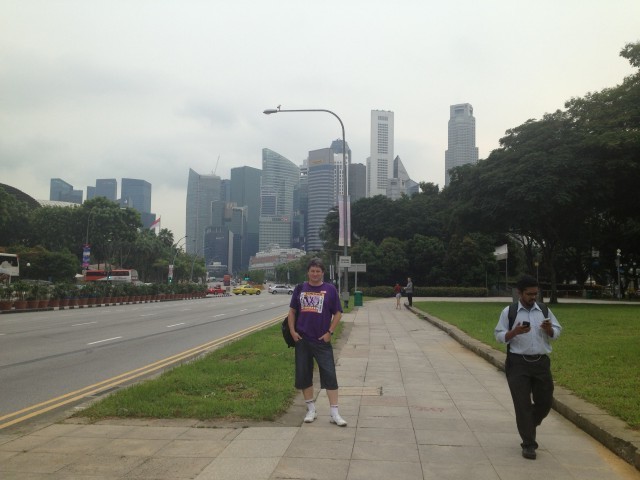 Finally,
we saw how the Raffles City was saluted
by the (almost equatorial) Sun
and then
by the (almost equatorial) Moon.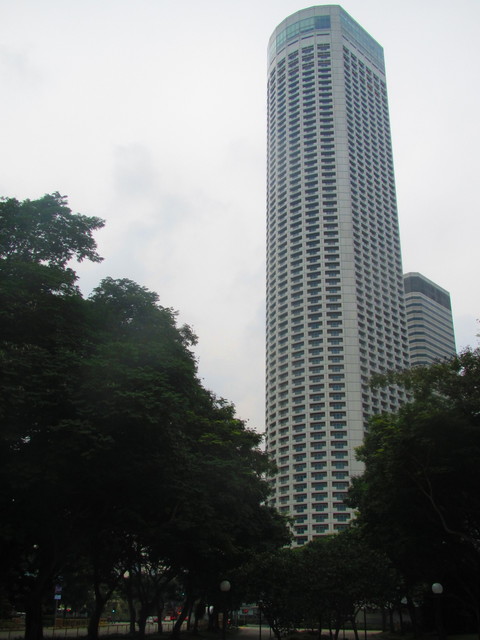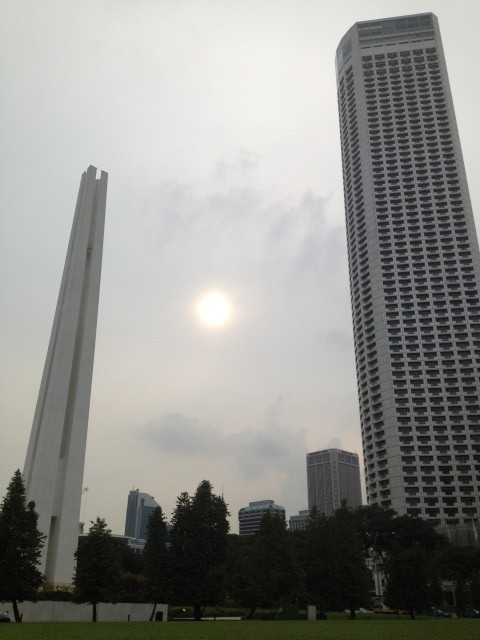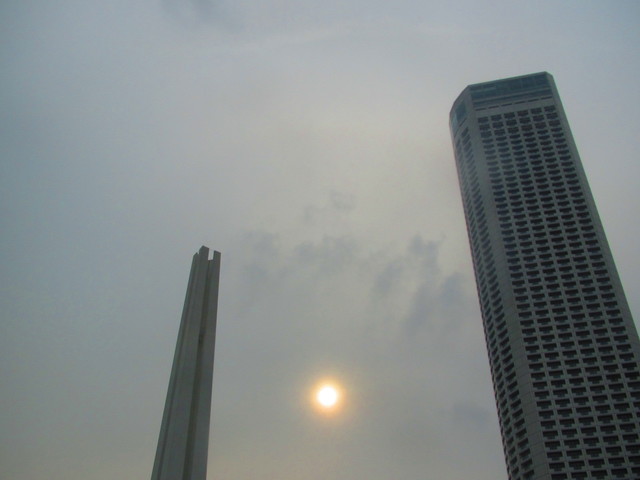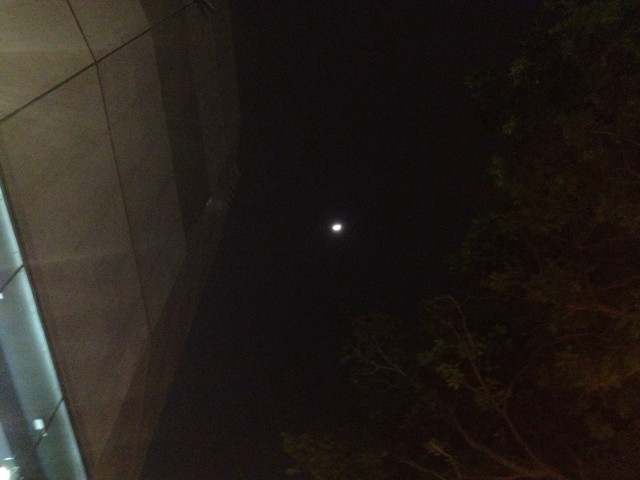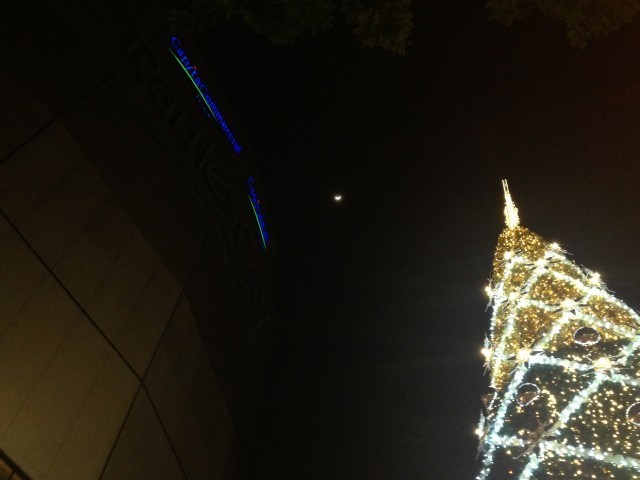 *
© 2012 SARM
(Romanian Society for Meteors and Astronomy)