SUPERMOON 2016 OVER TIMISOARA
-photos by Valentin Grigore
text and the 2nd photo by Andrei Dorian Gheorghe
design by Florin Alexandru Stancu-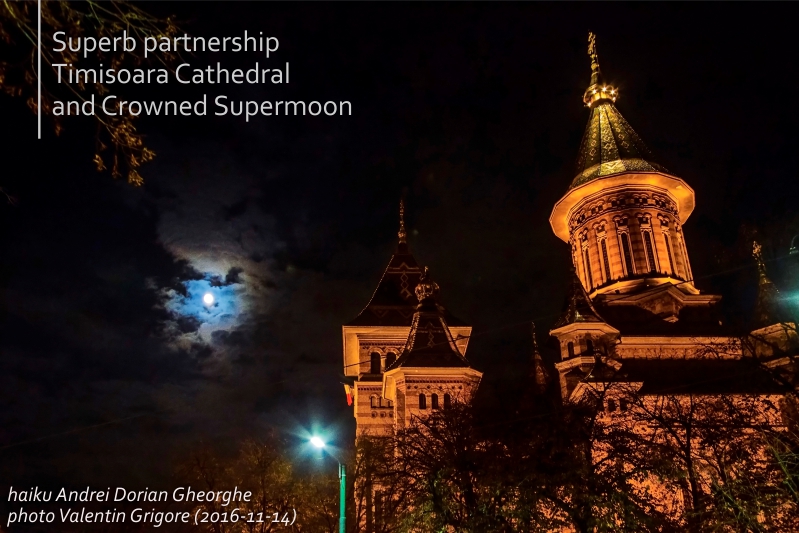 This image with the SuperMoon
(the closest position of the Full Moon to the Earth during one year)
near the highest Christian Orthodox church in the European Union
(made in the 1930s)
was taken by Valentin Grigore in November 2016
in the westernmost Romanian city, Timisoara,
just when the sky was cloudy in the rest of Romania.
For instance, in Bucharest,
all I could catch was the image from below: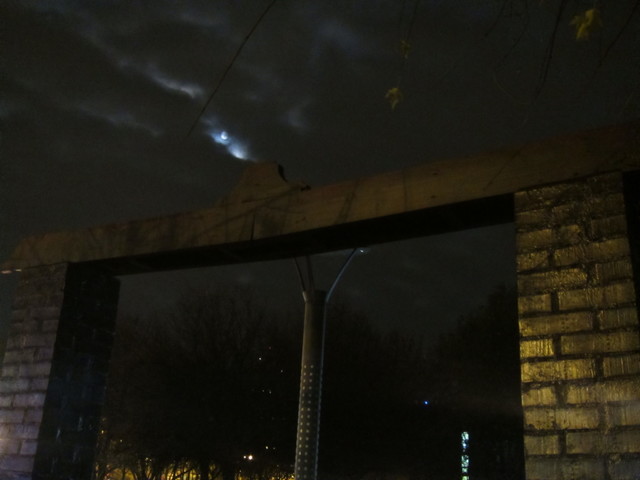 In fact, Valentin Grigore was a double-lucky man on that occasion,
on November 13 he went from Targoviste to Bucharest by car,
and from Bucharest to Timisoara by plane, and…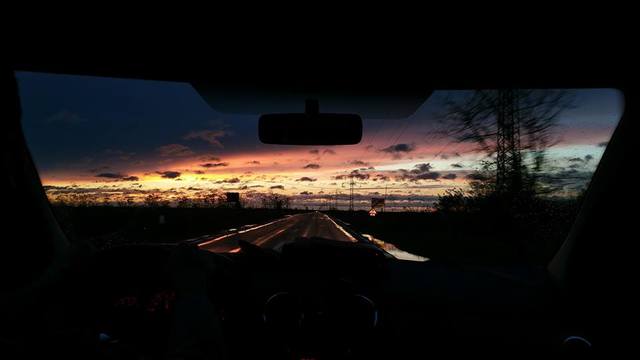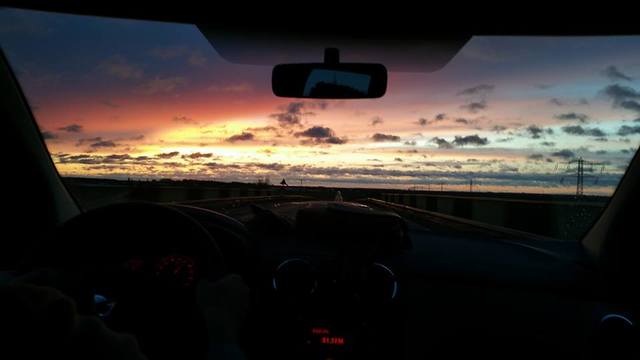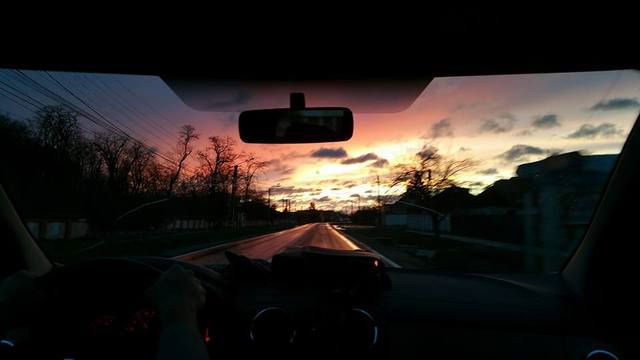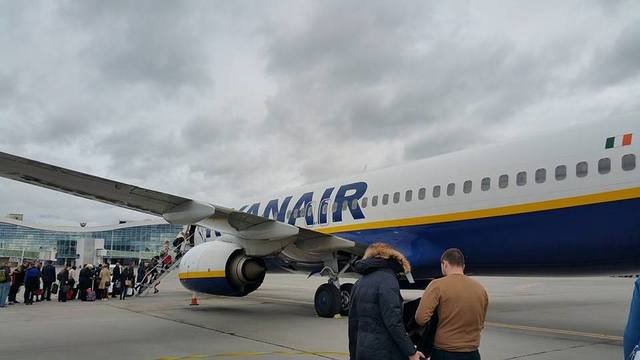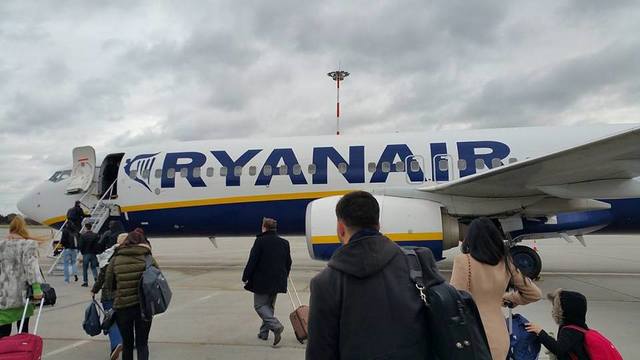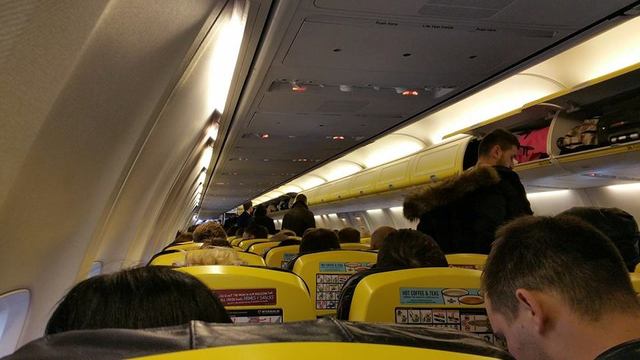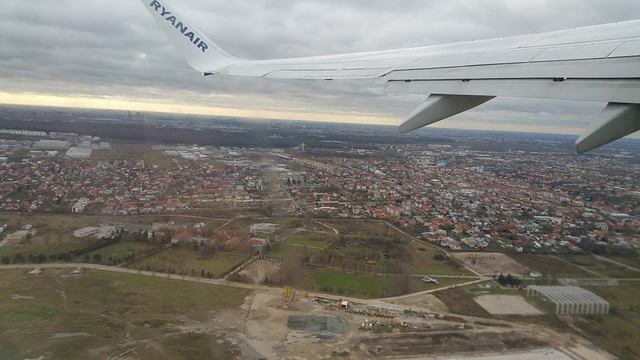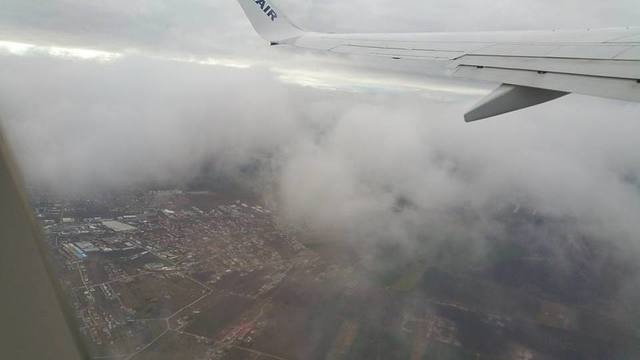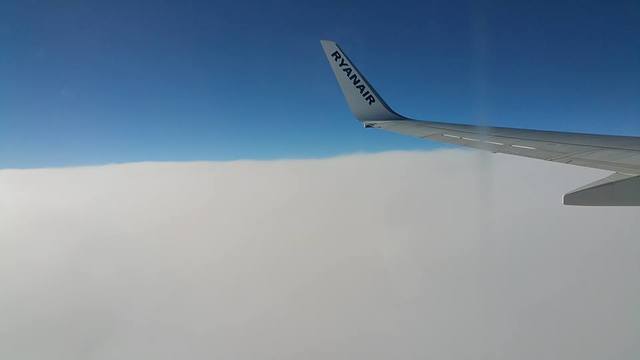 With or without a halo
The sun cannot be reproduced by indigo.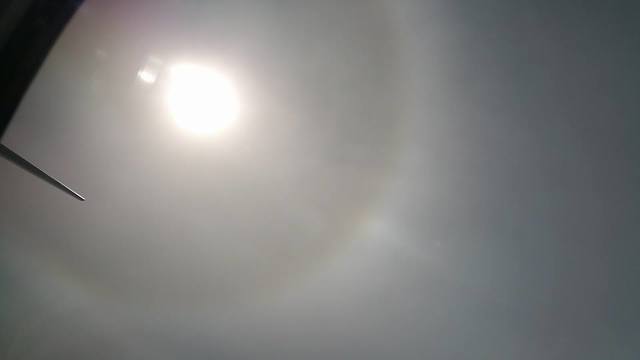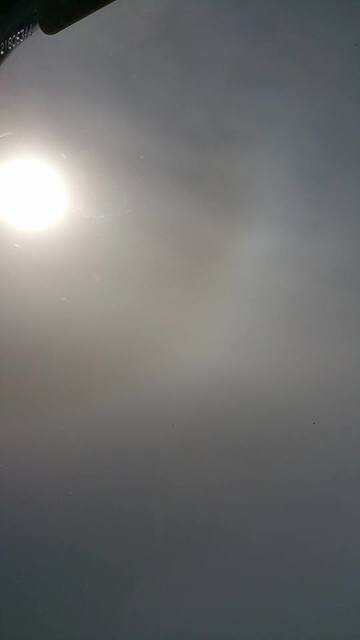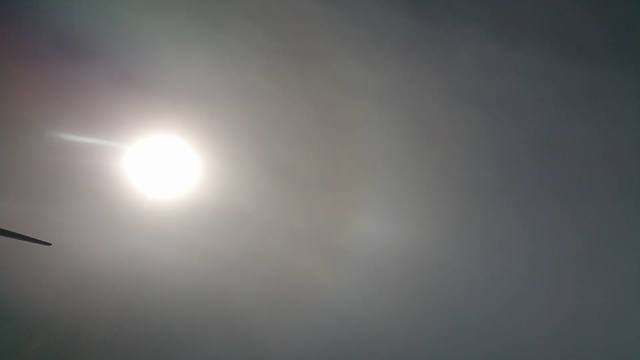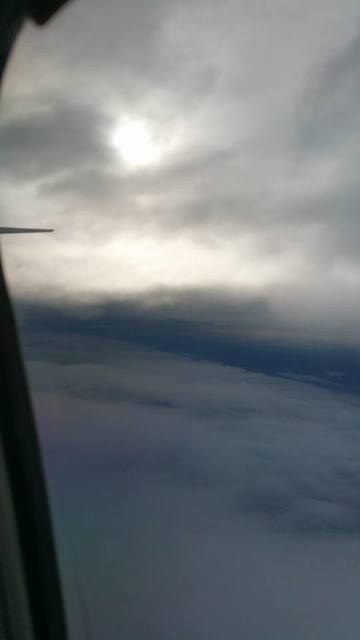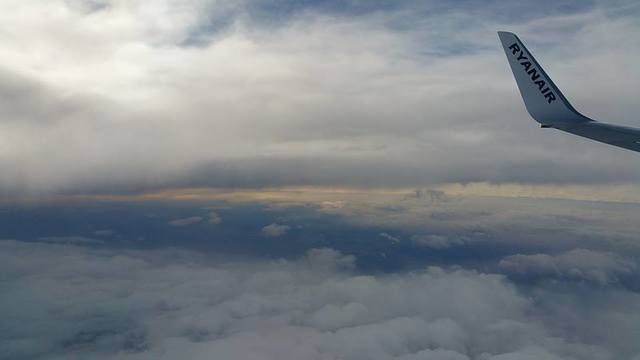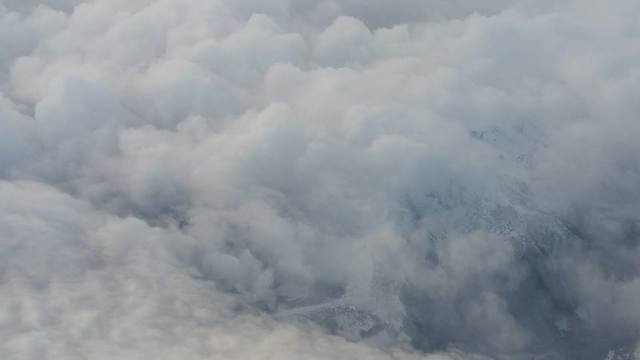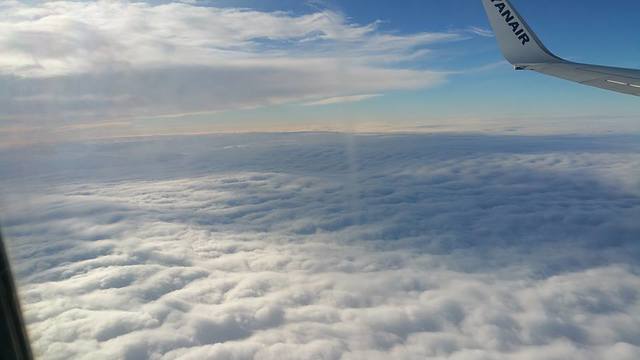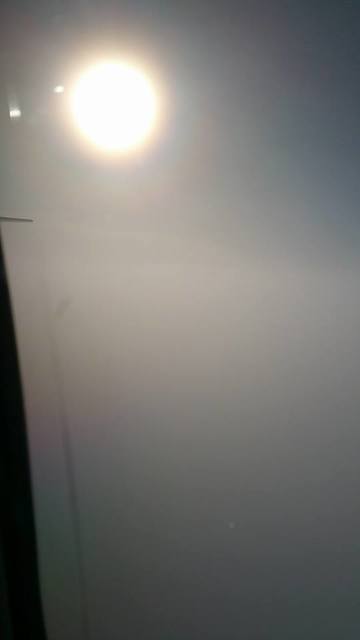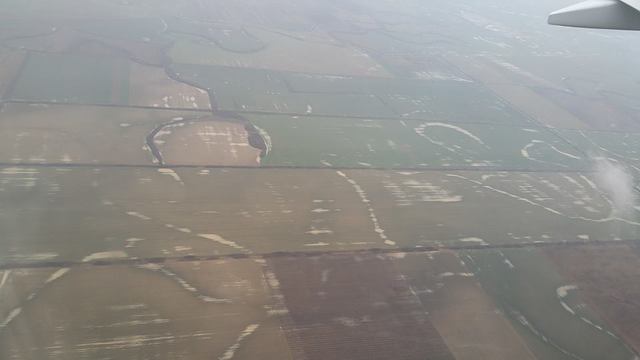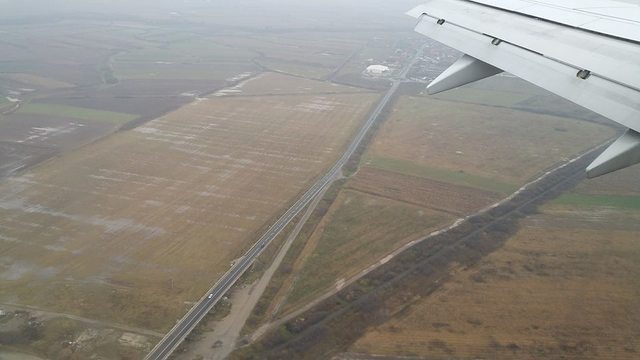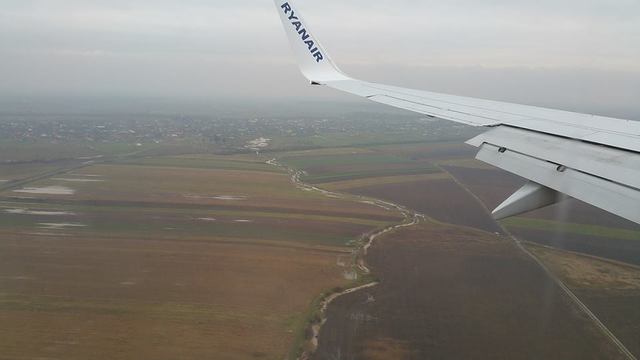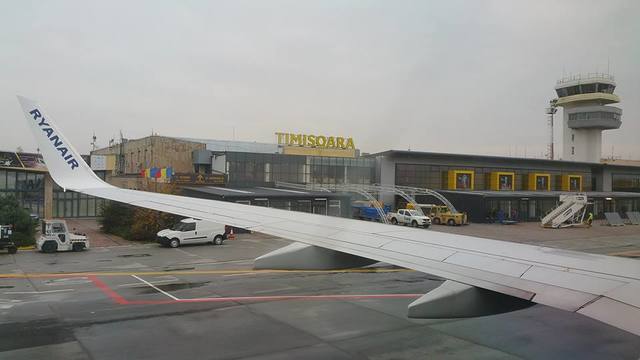 Hello, Sun,
And thank you!
When you shine we know better
What we have to do!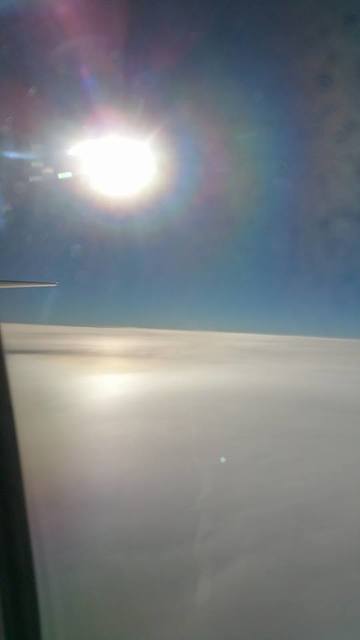 Placed in the old Dacian territory,
which was influenced by the Roman Empire,
Timisoara (Temesvar in Magyar) was the Capital City
of Hungary for a few years in the 14th century,
of an Ottoman pashalik in the 15th-16th centuries,
of a Habsburg province (when it was nicknamed… Little Vienna!),
and of the short-lived Republic of Banat after World War I.
Today it is the capital of a Romanian county (since 1919)
and in 2021 it will be a European Capital of Culture.
And in 2016
Timisoara (about 320,000 inhabitants) became also the Capital of Youth in Romania!
So that Valentin Grigore went to it
to represent SARM and Romanian astronomy at the National Youth Gala,
which began on November 13 at the Timisoara Opera,
a building unique in the world (made in the 1870s)
just because it hosts three theatres (Romanian, German and Magyar).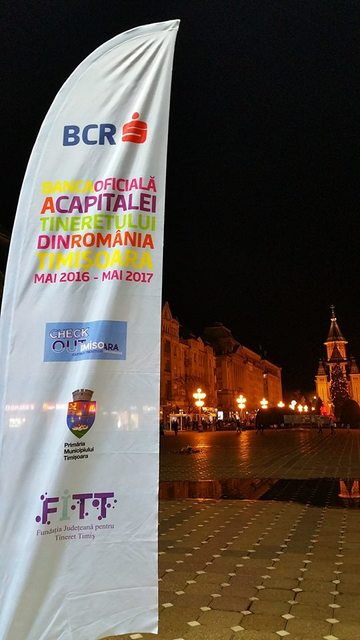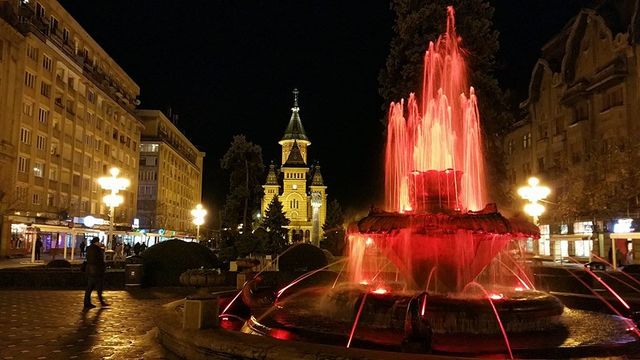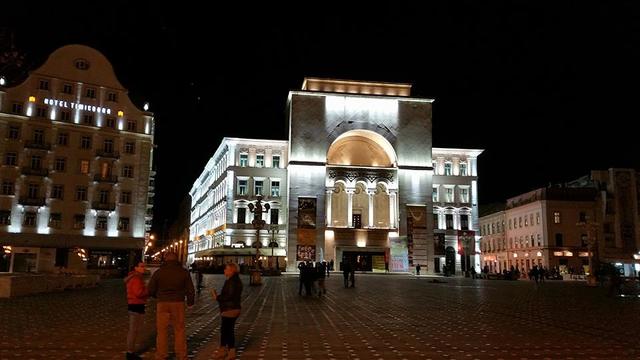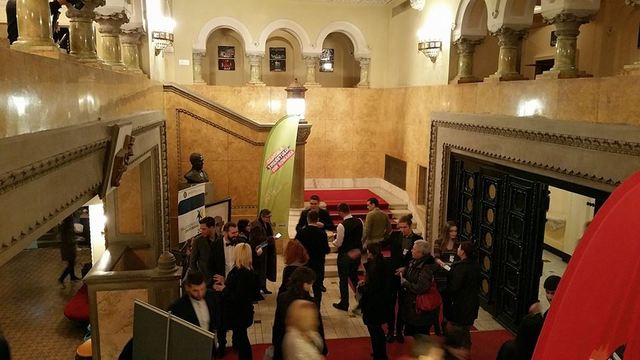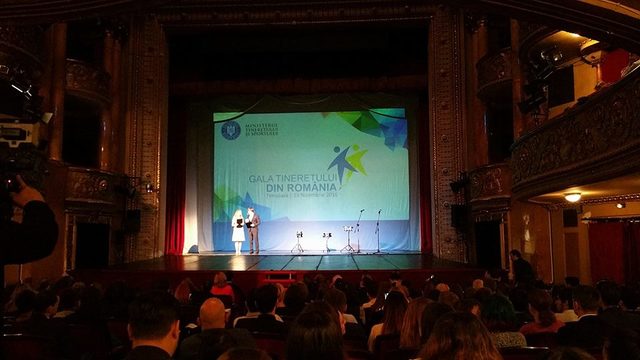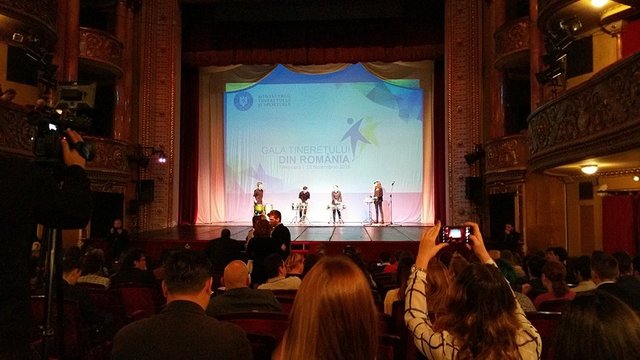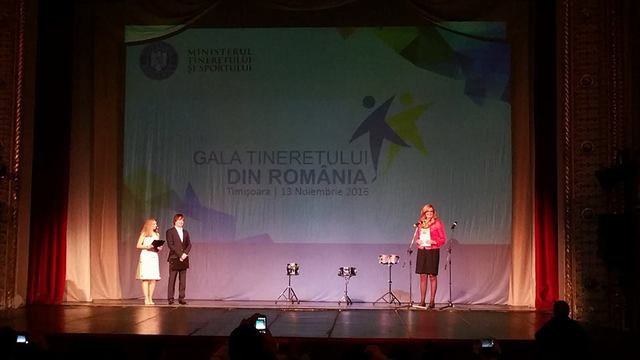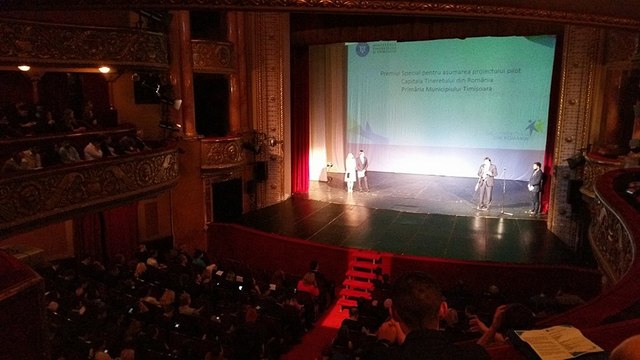 On November 14 the event moved
to the Timisoara Youth House.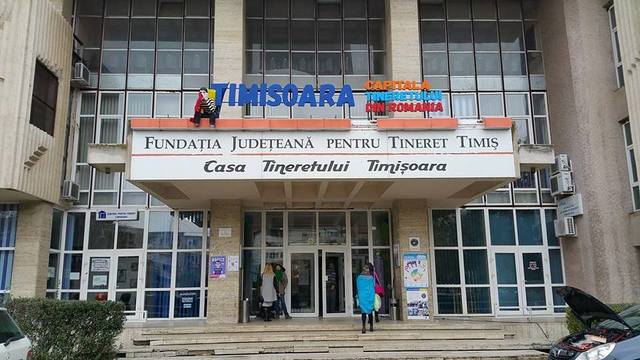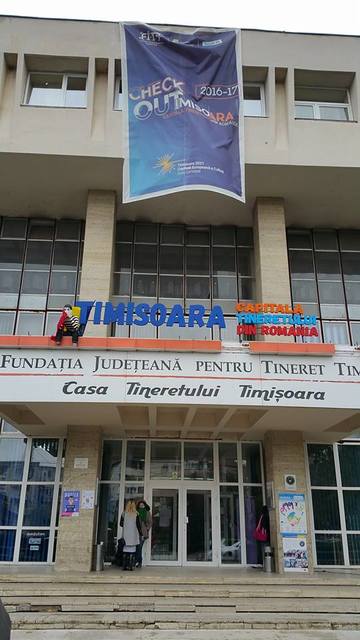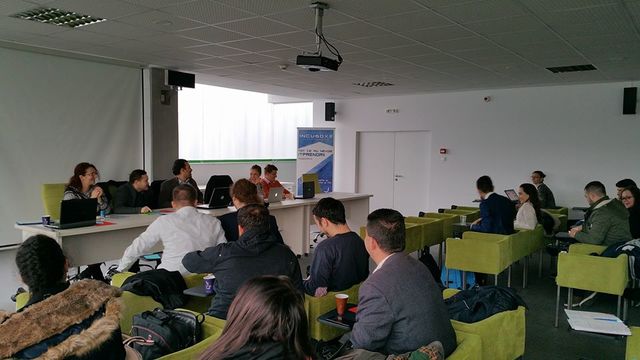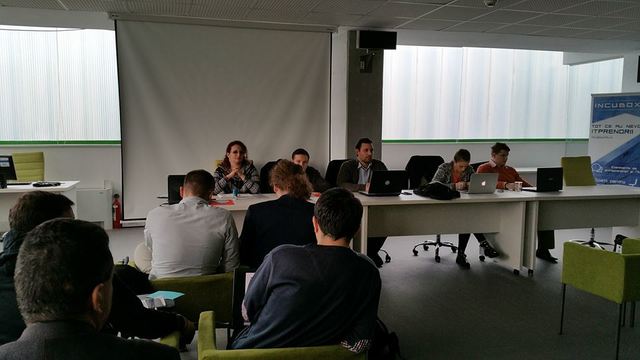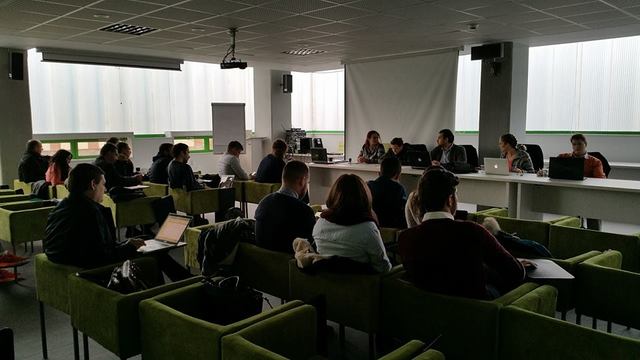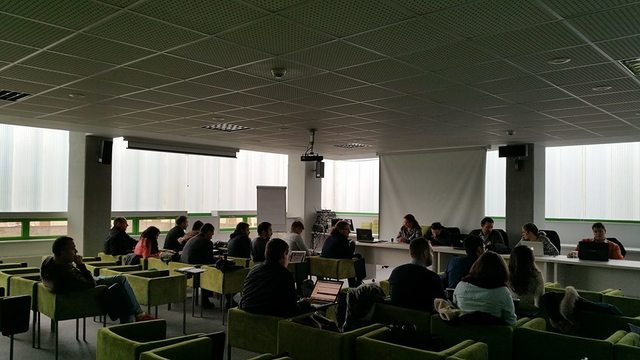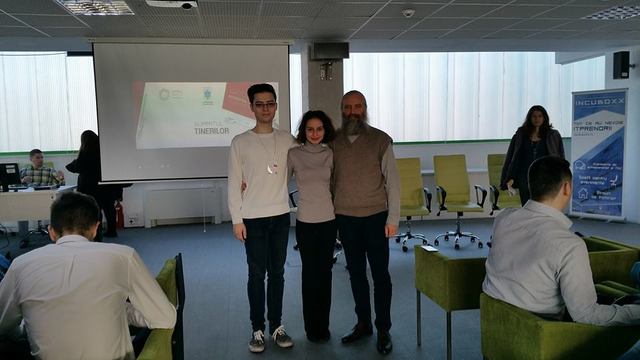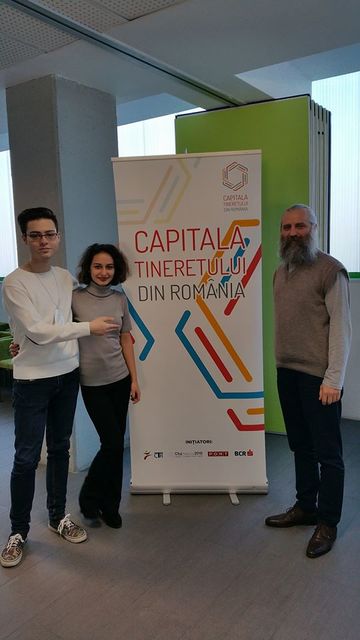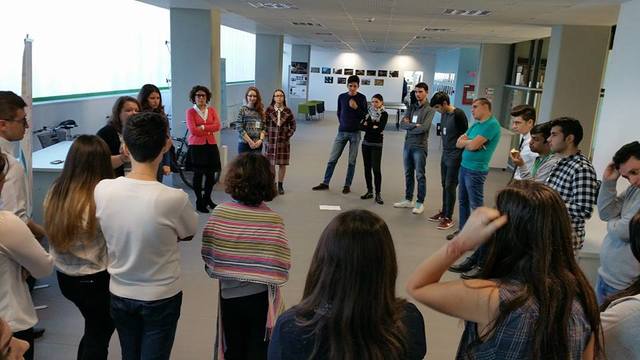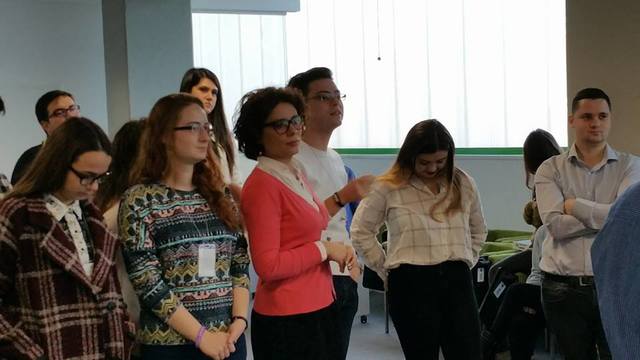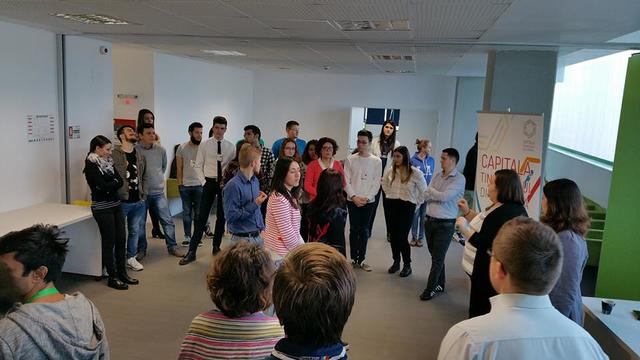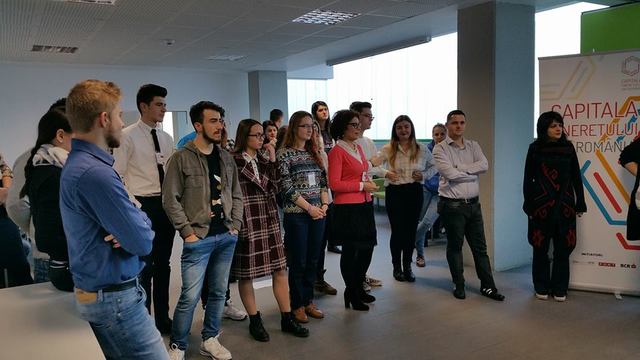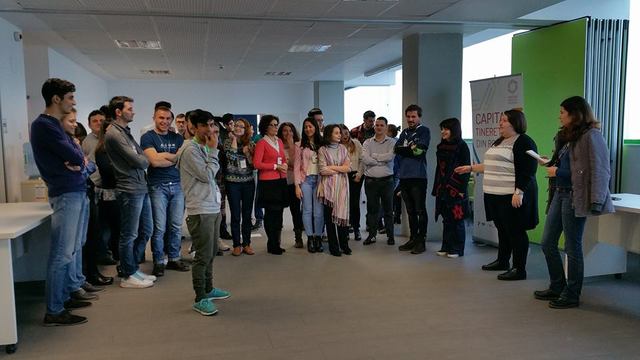 On the same evening,
Valentin Grigore began to hunt the SuperMoon
over the central square of the city.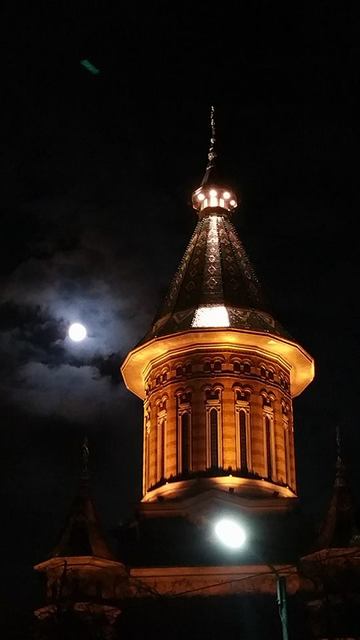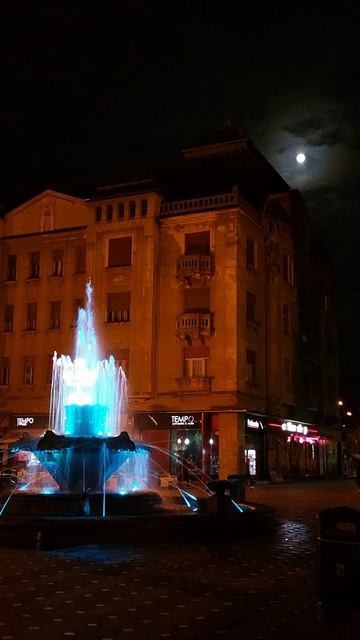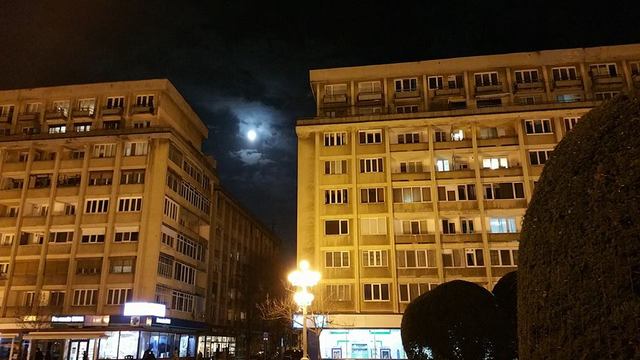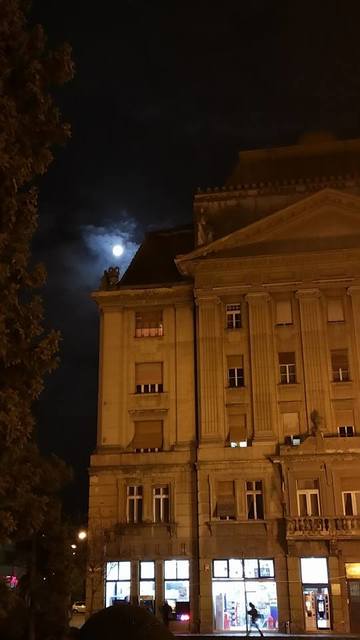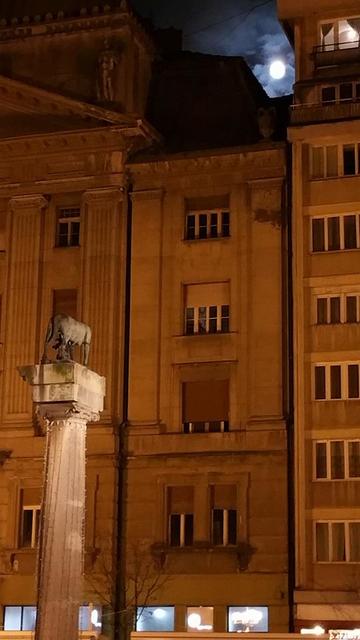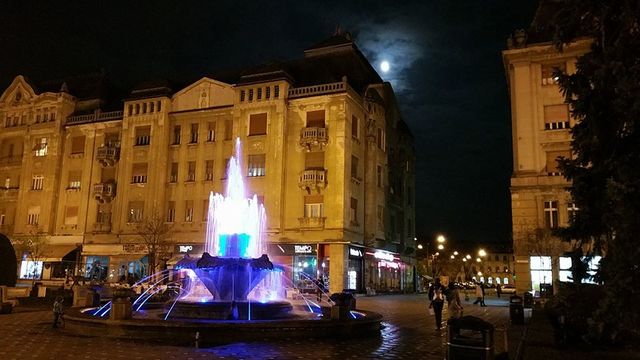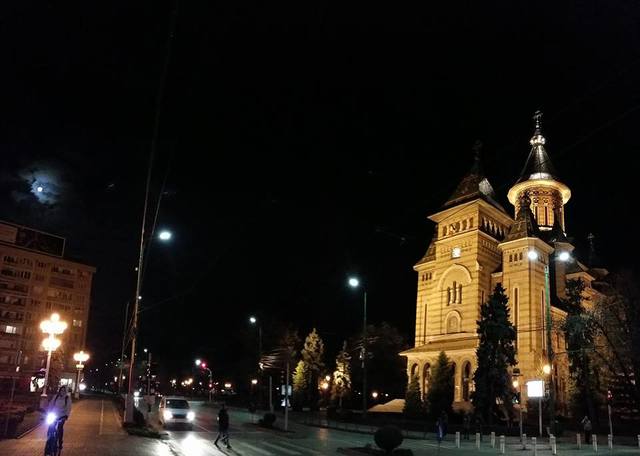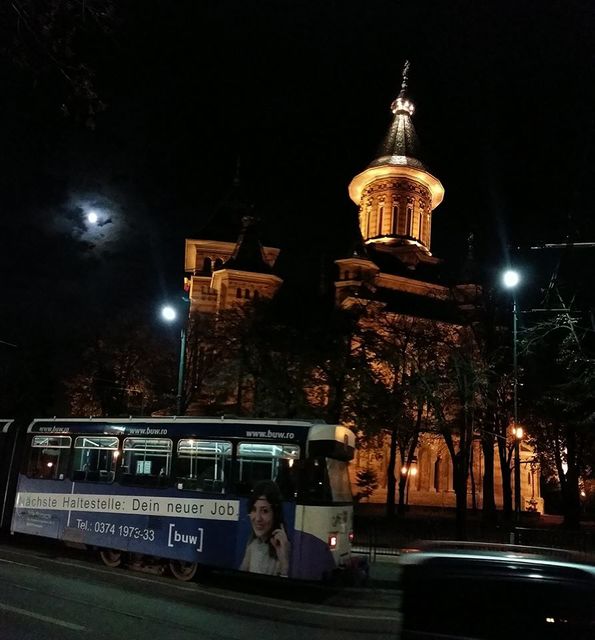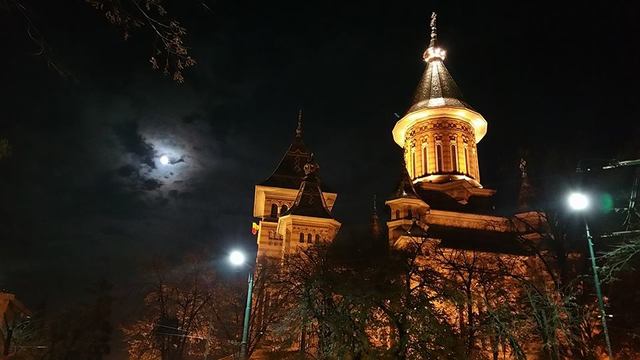 Finally we thought to end with the same introductory haiku,
but with another image with the same cathedral.
Why?
Just because it was something unforgettable!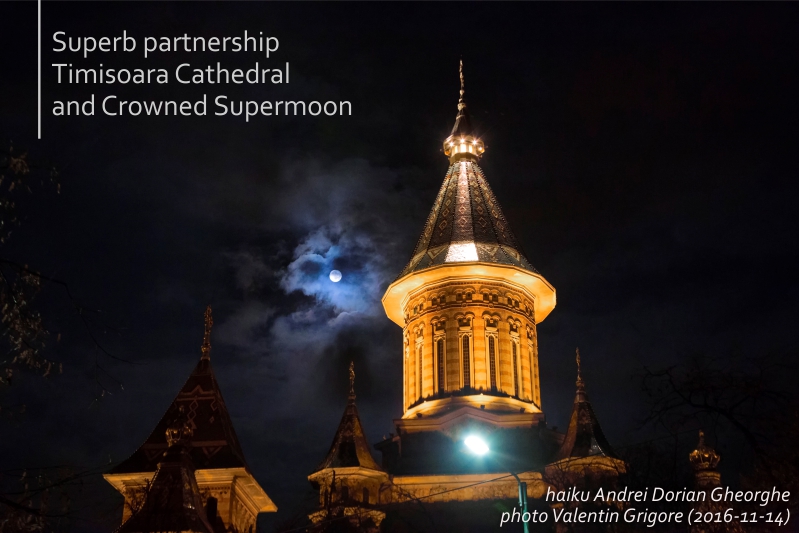 *
© 2017 SARM
(Romanian Society for Meteors and Astronomy)