RETURN OF CHAMPIONS -
COSMOPOETRY TOURNAMENTS
FOR GLOBAL ASTRONOMY MONTH 2021 -
BOOK IV of
COSMOPOETRY DIARY IN THE PANDEMIC
CHAPTER V (episodes 81-100)

Comments and English translations from Romanian by Andrei Dorian Gheorghe
Design: Florin Alexandru Stancu
81
EMAIL TOURNAMENT WITH VALENTIN GRIGORE
The founder of SARM at the Chindia Lake in Targoviste…
PERMANENCE
By Andrei Dorian Gheorghe
Even when the
weather is cold, we live in a
boiling Universe
AT THE LAKE
Astro-photo-poem by Valentin Grigore
Morning meeting at the lake:
Jupiter and the Moon's Sickle.
Jupiter,
a reflection in the boiling lake.
Oh,
the Moon of the April mornings!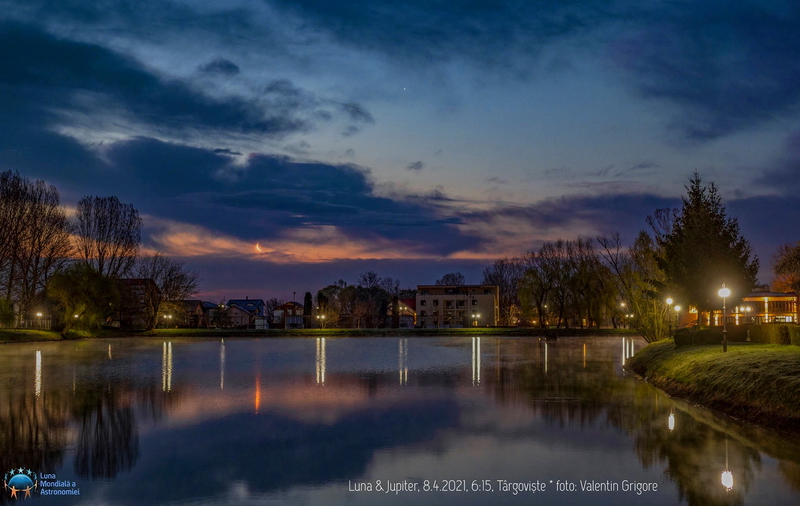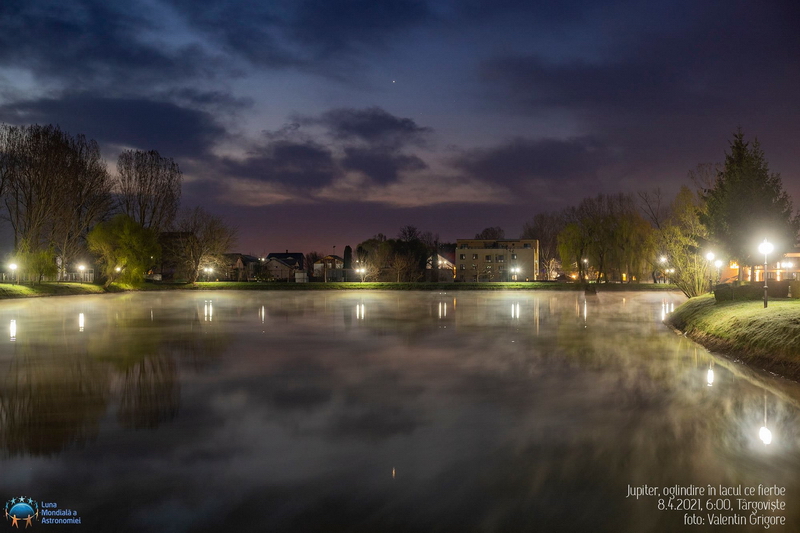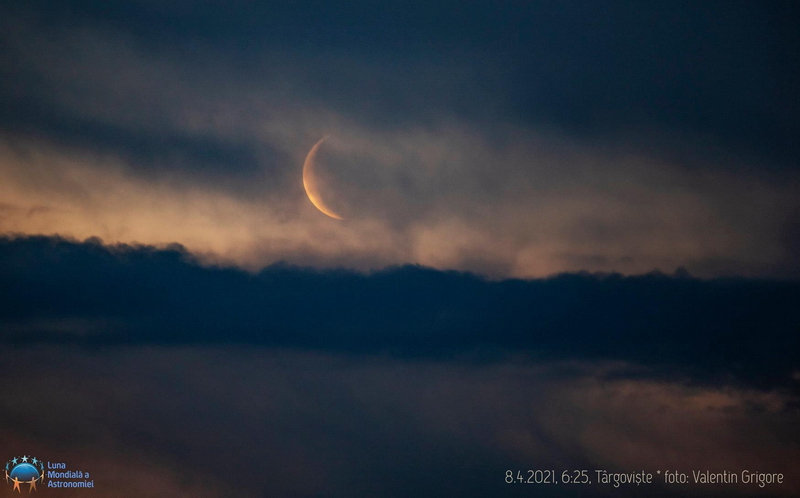 82
EMAIL TOURNAMENT WITH ADRIAN SIMA
Former wonder child of SARM
(national astropoetry youth laureate at the Cosmopoetry Festival
and national astronomy youth laureate at the Perseid Camp),
he preferred for a while to find more about the world
studying physics and theology.
He came back for this project.
DEFINITION
By Adrian Sima
Behold ... this is how cosmopoetry is born.
A man like a sun setting a path
like an orbit full of cosmic beauty
for a man without ephemerides.
For example, sometimes I feel
like a comet without a head and a tail…
which changed its orbit at the last moment,
starting to new coordinates
without even giving a cosmic sign
to those waiting for its appearance…
RESIGNATION
(Bucharest, March 8, 2021)
Astro-photo-poem by Andrei Dorian Gheorghe
I love comets -
I have to be content with
clouds with similar shapes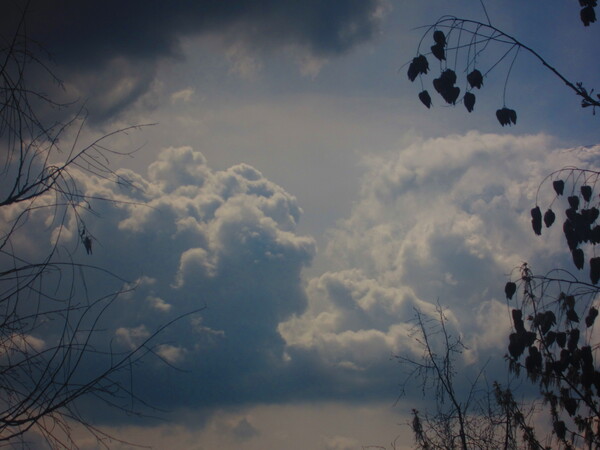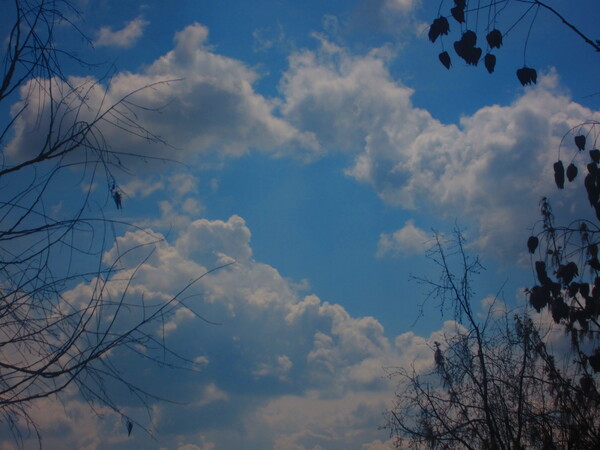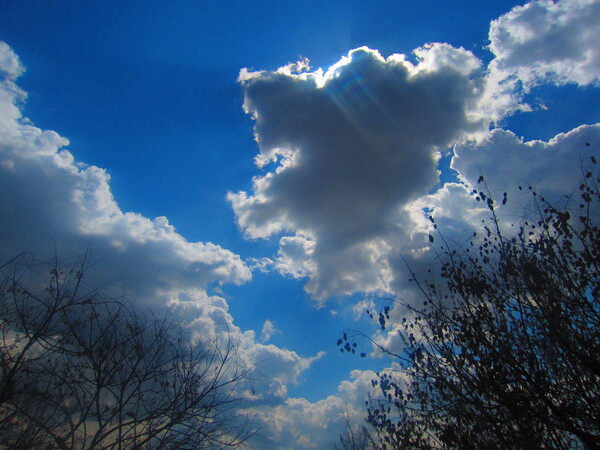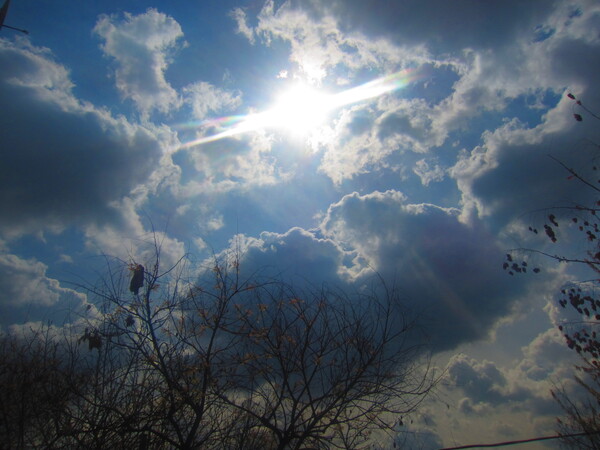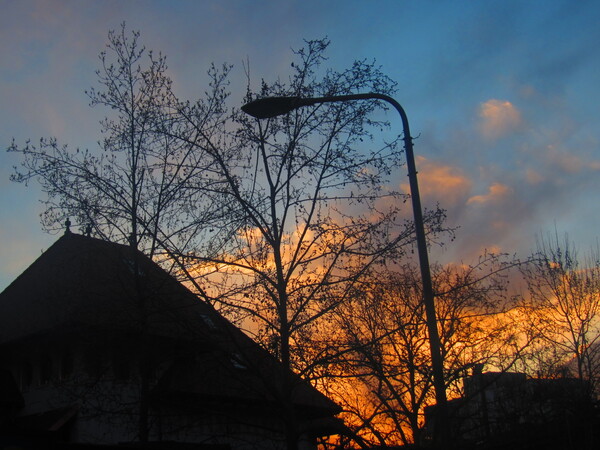 83
EMAIL TOURNAMENT WITH IULIAN OLARU
The third tournament with
the former Romanian national astrohaiku laureate…
STREAMS
By Iulian Olaru
Streams of light
spun in the evening…
What gifts, God!
ALPHA GEMINORUM
Astro-photo-poem by Andrei Dorian Gheorghe
A six-star system
called Castor - nice escape from
the April blossoms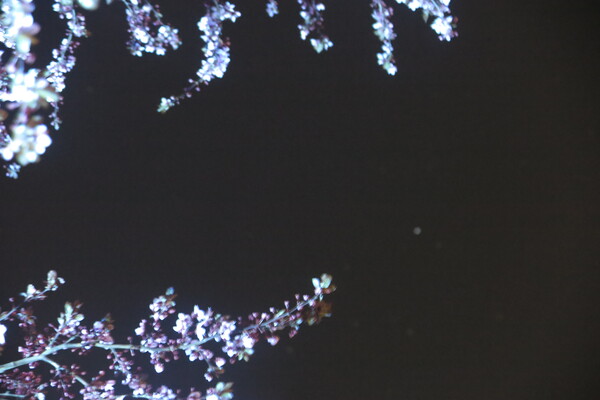 84
EMAIL TOURNAMENT WITH TIT TIHON
The third tournament with
the Romanian national astropoetry laureate from Canada,
for which I prepared two hypostases of Venus' Belt:
one after sunset and one before sunrise…
DREAMING OF VENUS' RETURN
By Tit Tihon
Comets painted rainbows in the eternal void
Thousands of fire-flies stars lit up the sky at night
And the Moon sent a love poem to the planet Venus
The Evening Star crying in a margin palace
The Evening Star crying like the rain of stars in August
Meteors filled the love of the crucifixion of the universes that
People had conceived from the Sun
Home in the Milky Way, away from Andromeda
After a while in dark matter
The beautiful princess embraces the Milky Way
Joy is an incredible galactic collision
Do earthlings see the great miracle in the starry sky?
VENUS' BELT
(Bucharest, April 8 and 9)
Astro-photo-poem by Andrei Dorian Gheorghe
Waiting for Venus
I saw her inflamed belt near
sunset and sunrise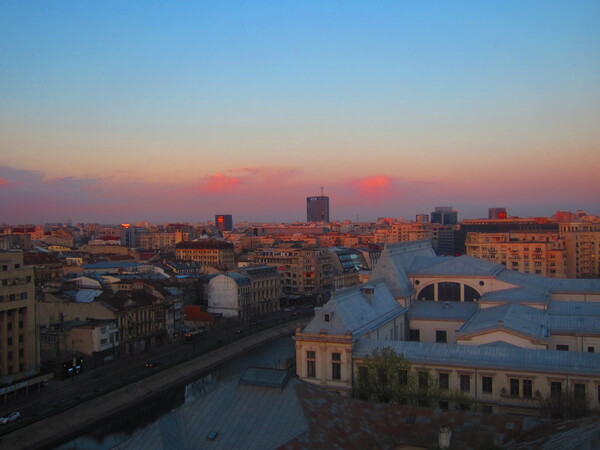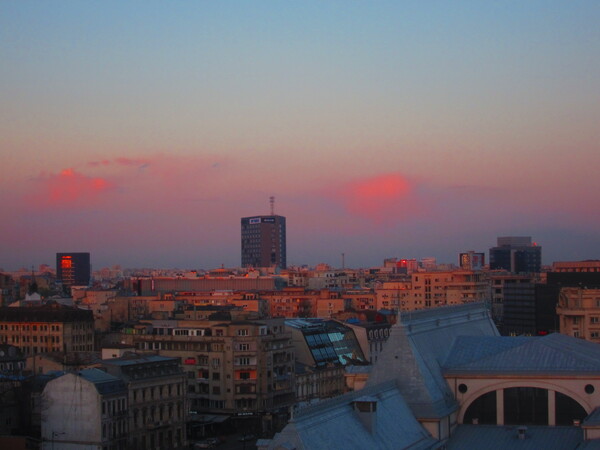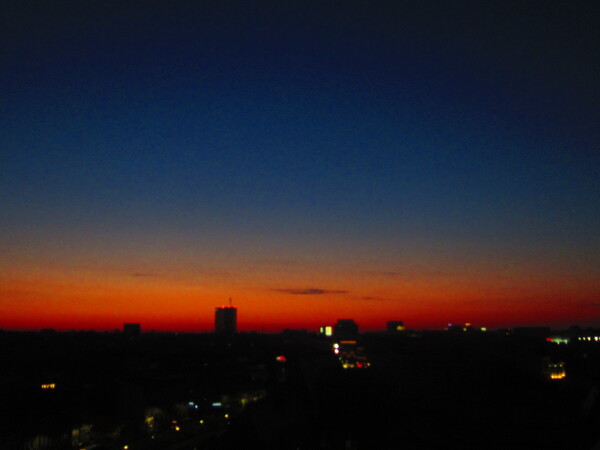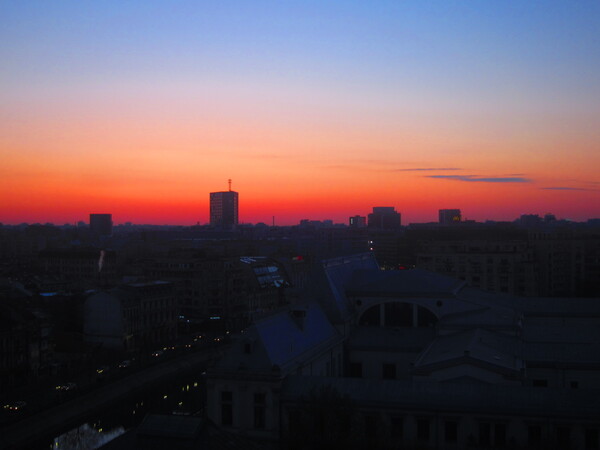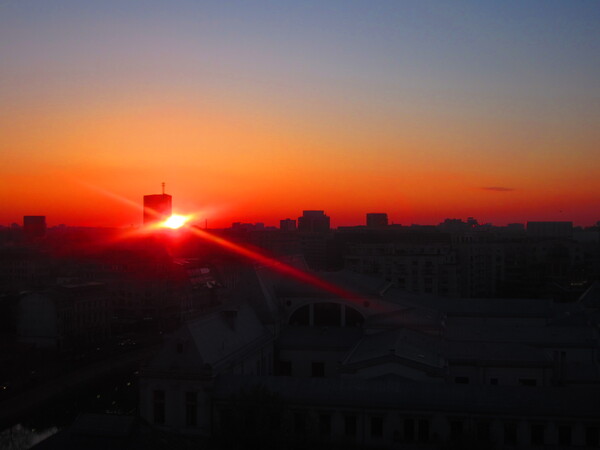 85
THE MOST BEAUTIFUL PARK
Astro-photo-poem by Andrei Dorian Gheorghe
On April 11, 2021,
shortly after 5:00 (the end of the night quarantine),
I went to the Children's World Park
and caught Vega, Jupiter and Arcturus walking around.
Then I moved to the Youth Boulevard
to indicate to the Sun
that the most beautiful road
passes through the same park.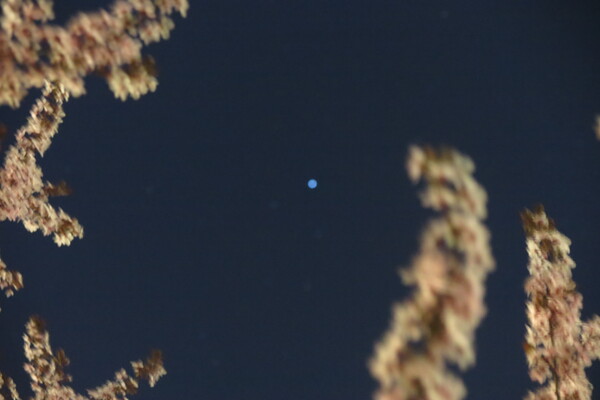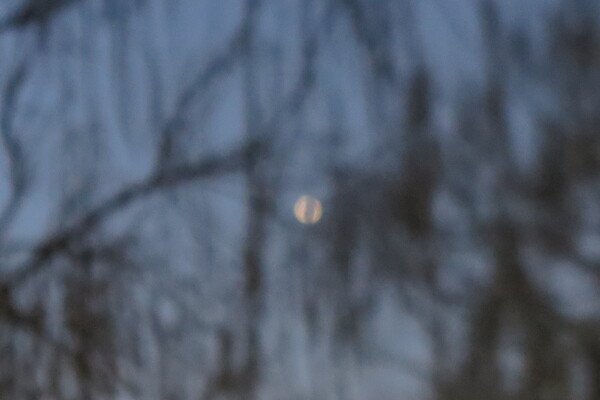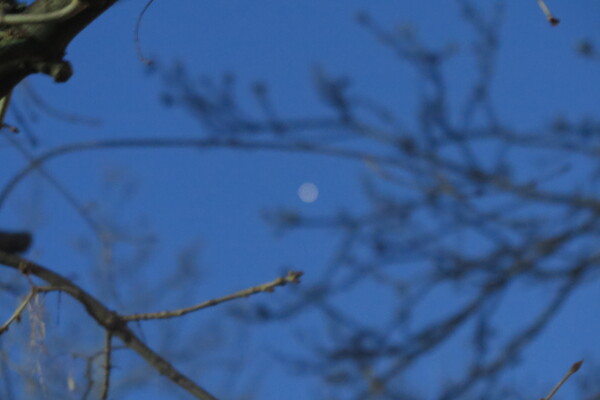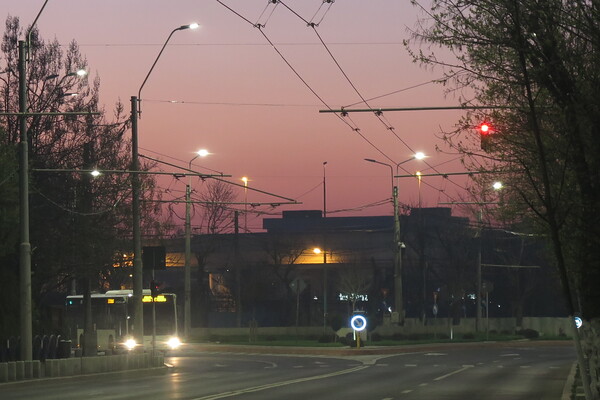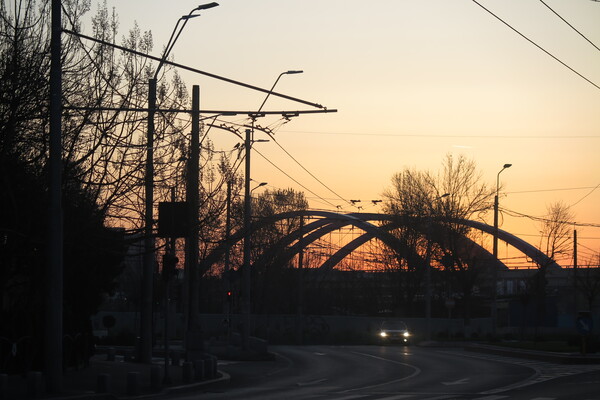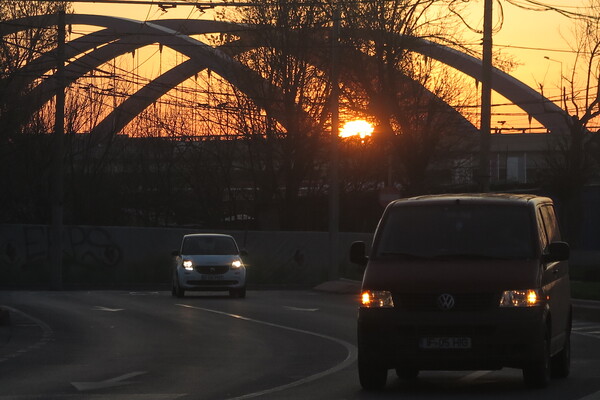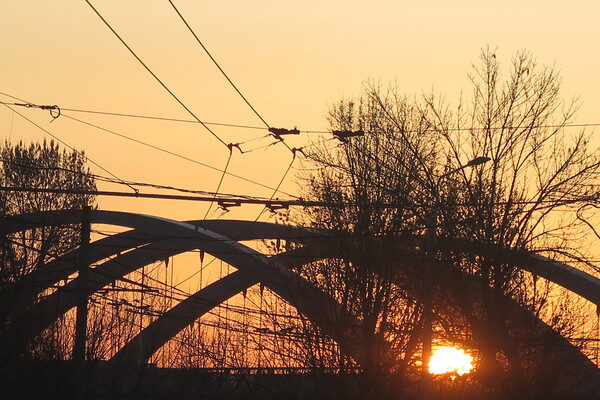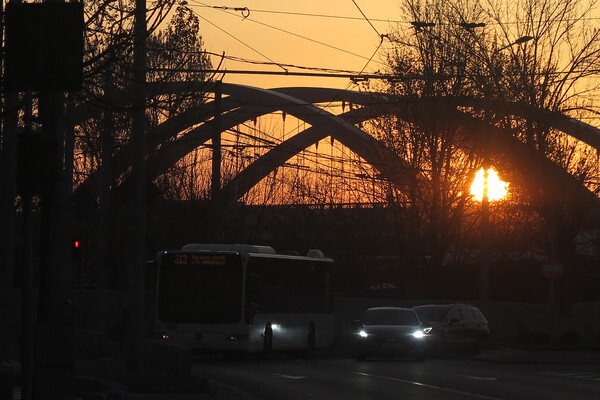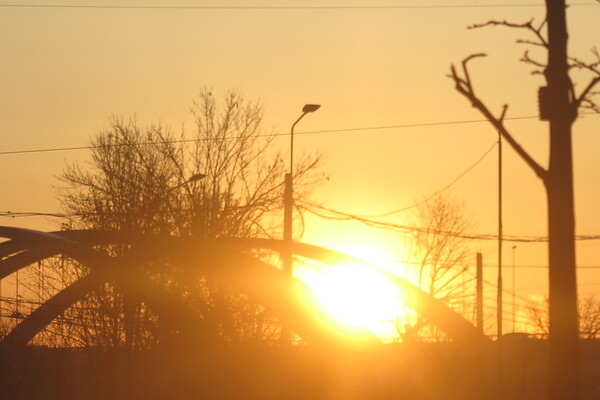 86
A MORNING WITH THE SUMMER TRIANGLE
AND MORE SUNS ON THE SAINT SPYRIDON NEW CHURCH
(Bucharest, April 11, 2021)
Astro-photo-poem by Andrei Dorian Gheorghe
Altair, Deneb,
Vega - Summer Triangle
with its warm blessings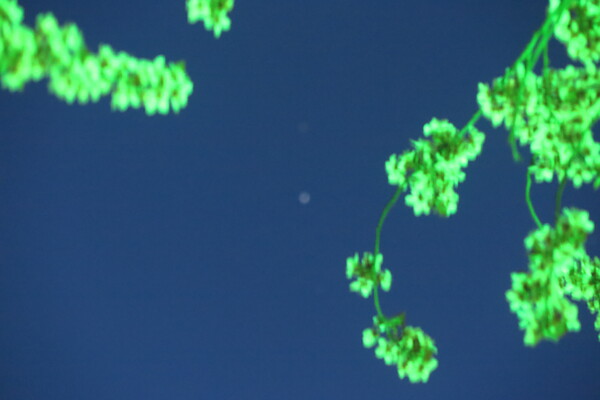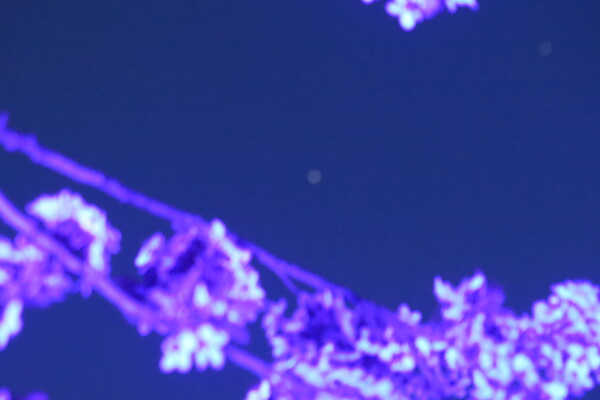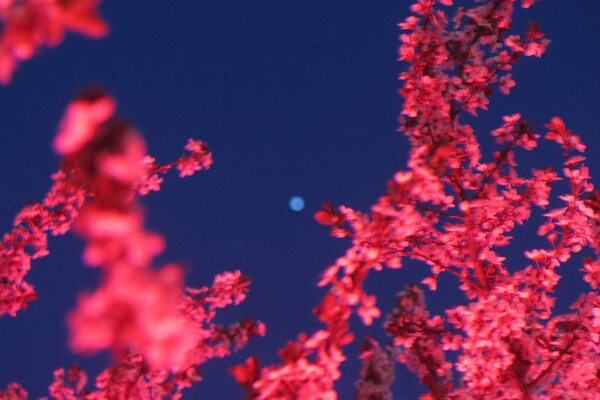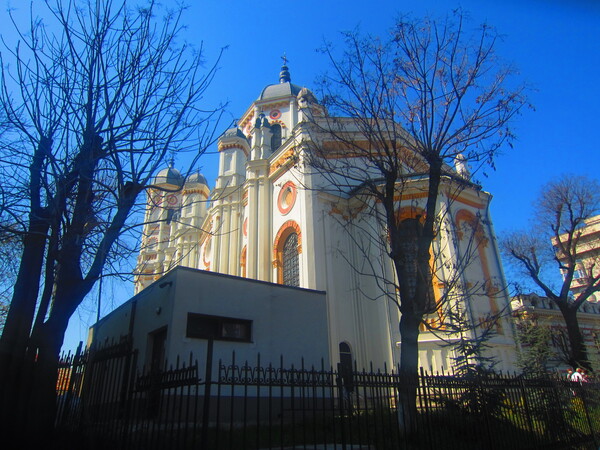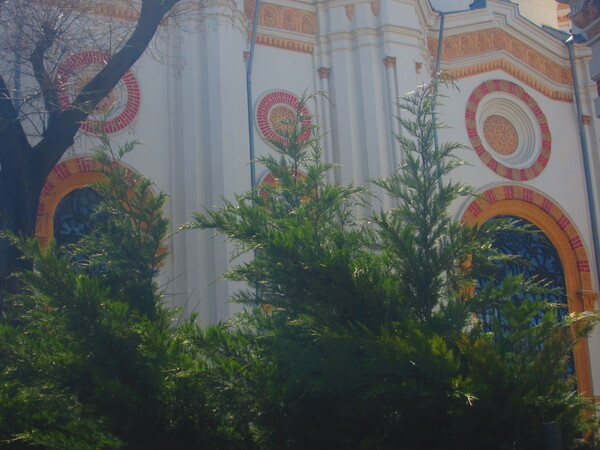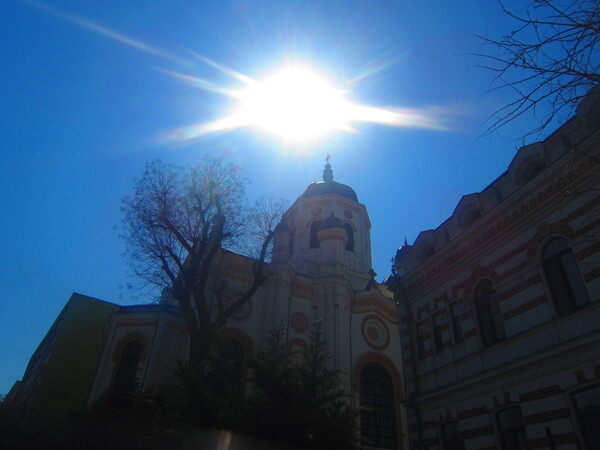 87
SUCCESSFUL MORNING
(Bucharest, April 12, 2021)
Astro-photo-poem by Andrei Dorian Gheorghe
To my great joy,
one morning I caught Saturn in the park
(shortly after five o'clock and the night quarantine) -
in a low position.
I continued with Arcturus -
in a good position -
and Jupiter -
also in a low position,
all these elements being reflected in my pictures.
Then I celebrated this success
with flowers, blossoms and the Sun.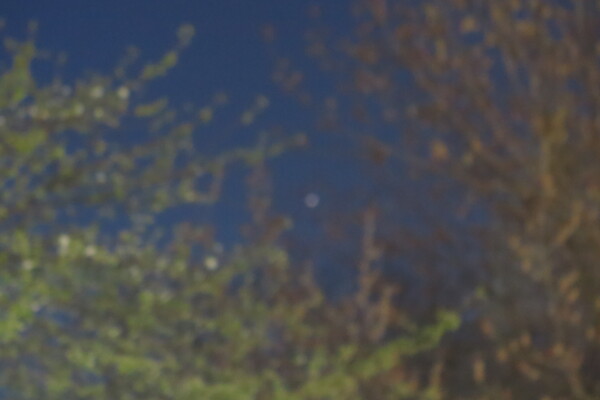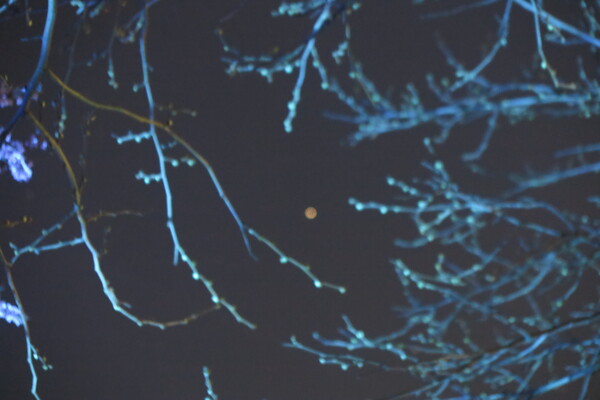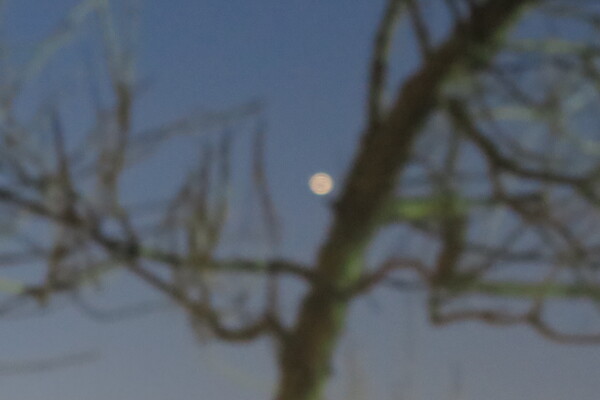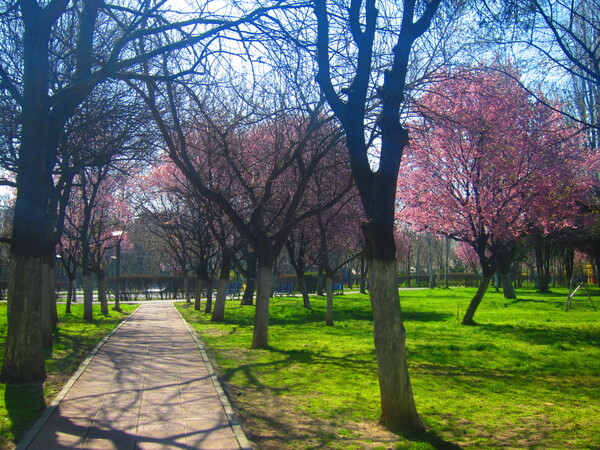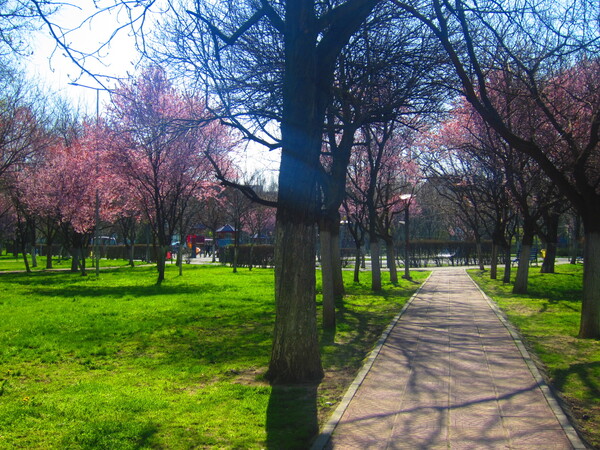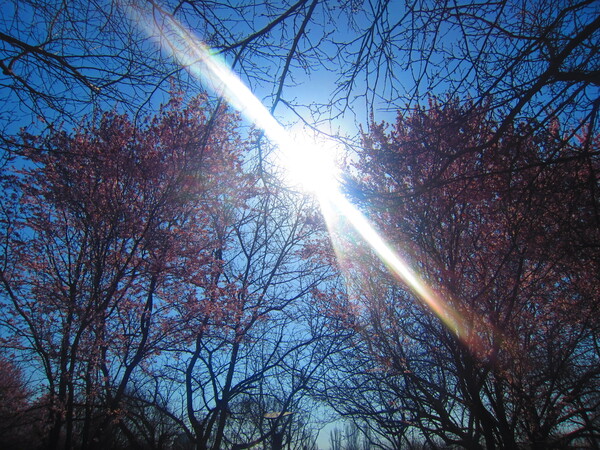 88
EMAIL TOURNAMENT WITH GABRIEL CORBAN
A great honor for us to have in this project
a multiple international laureate for solar photography…
ON THE SUN
By Andrei Dorian Gheorghe
On the Sun it's not
enough to be hidden in
a cold hot sunspot
SUNSPOT COUNTDOWN
or
TRANSITION TO GLOBAL ASTRONOMY MONTH 2021
Astro-photo-poem by Gabriel Corban
AR 12810…
AR 12811…
AR 12812…
GAM!!!!
AR 12813…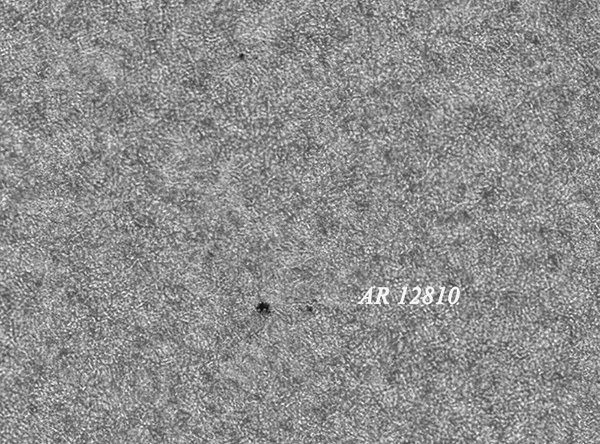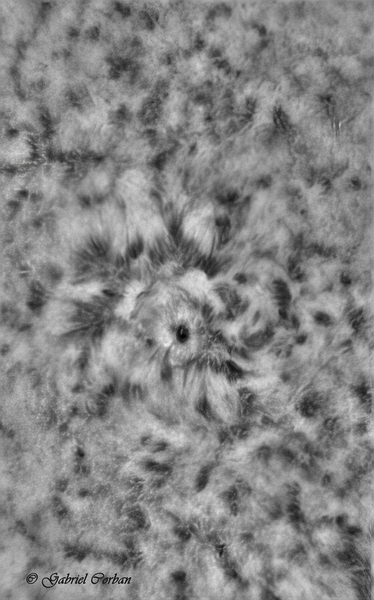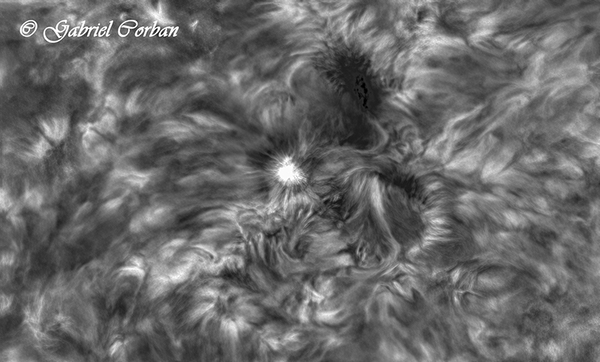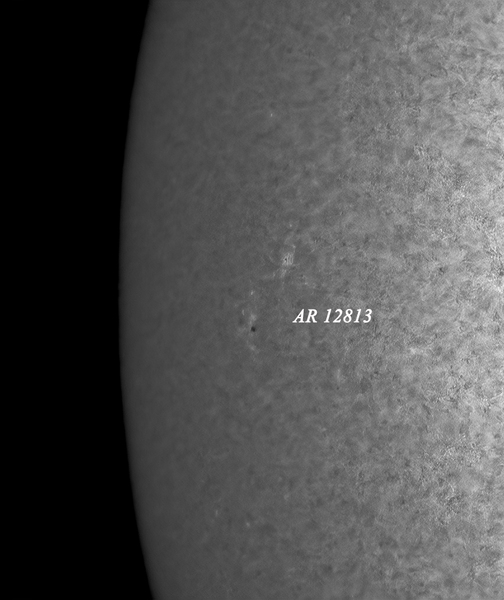 89
REAL BLOSSOMS
Astro-photo-poem by Andrei Dorian Gheorghe
An April question:
Who are the real blossoms?
A spring mystery.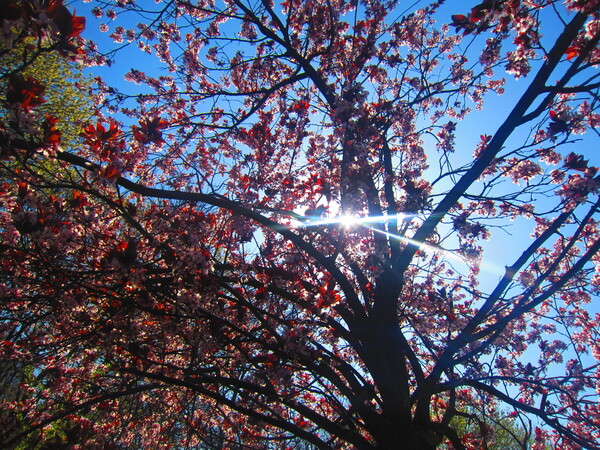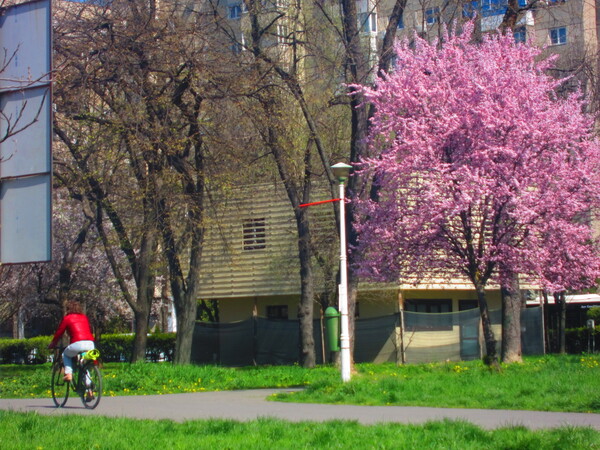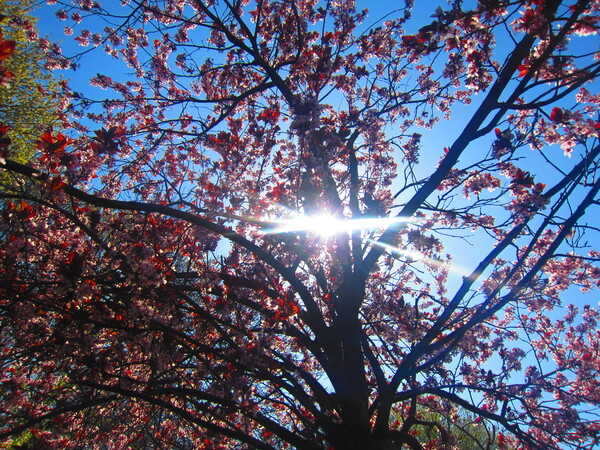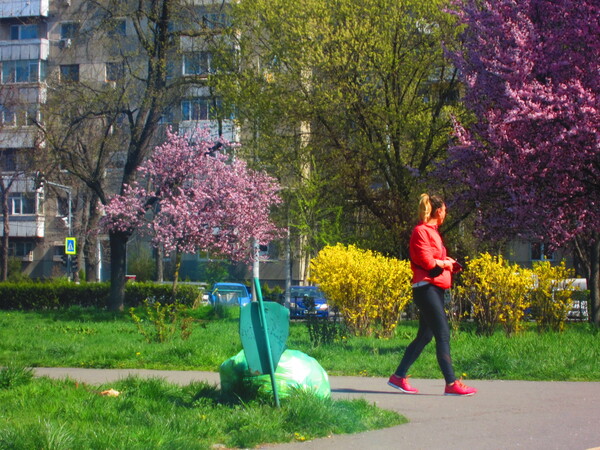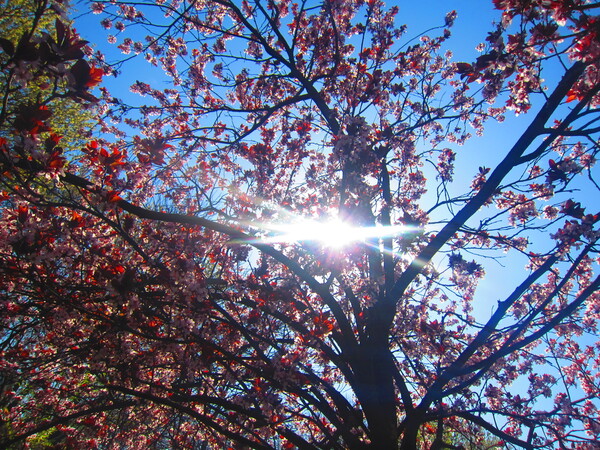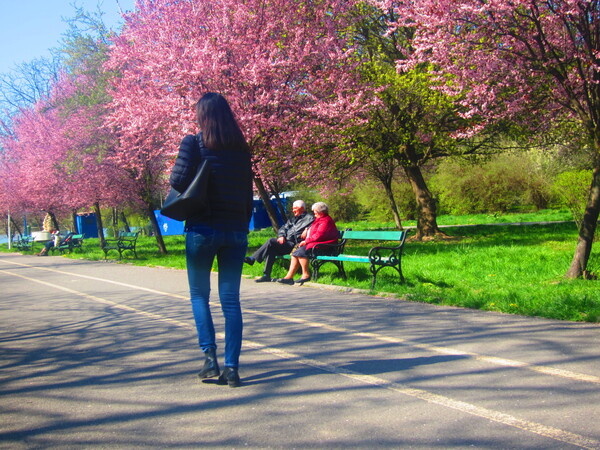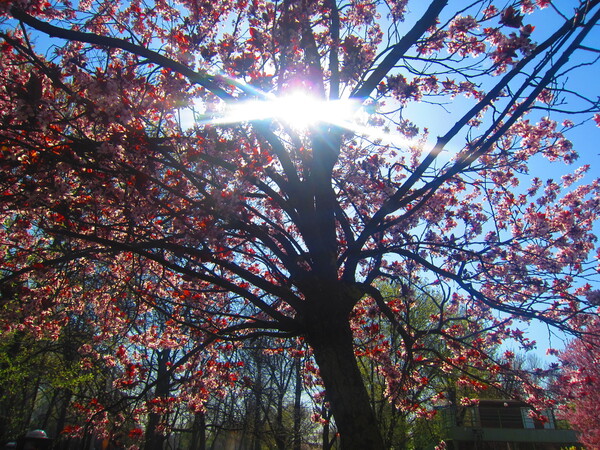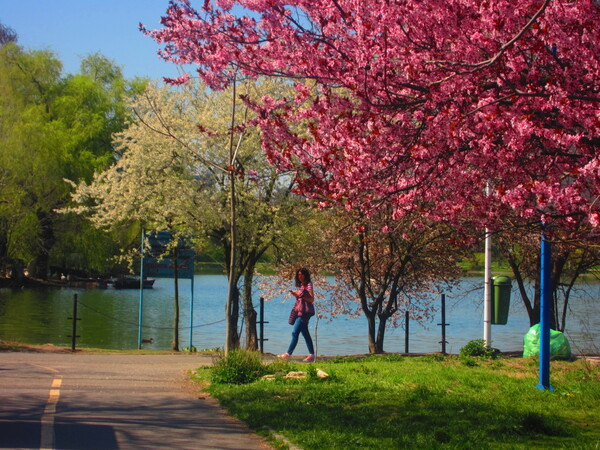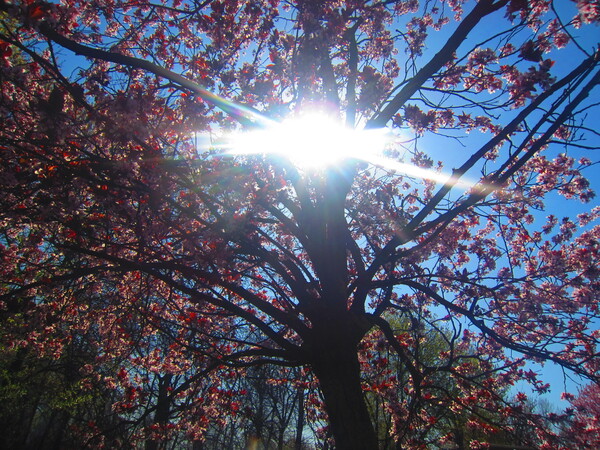 90
DENEB'S SWANS IN THE YOUTH PARK
(Bucharest, April 12, 2021)
Astro-photo-poem by Andrei Dorian Gheorghe
Alpha Cygni sent
a collegial greeting
to a Sun with swans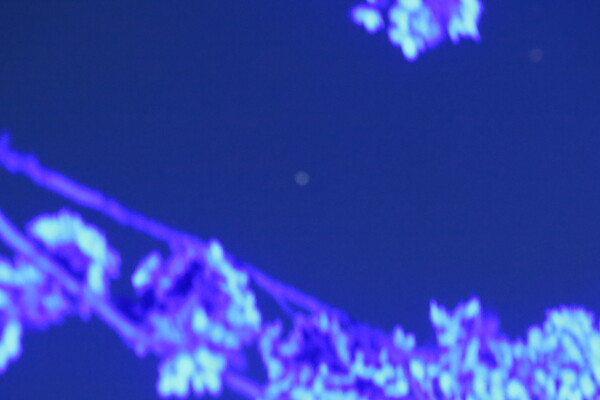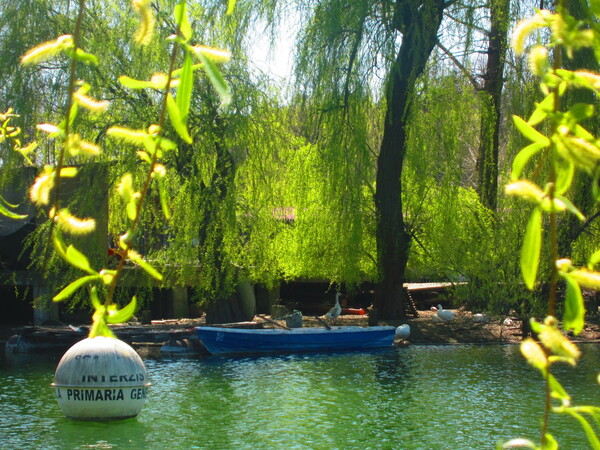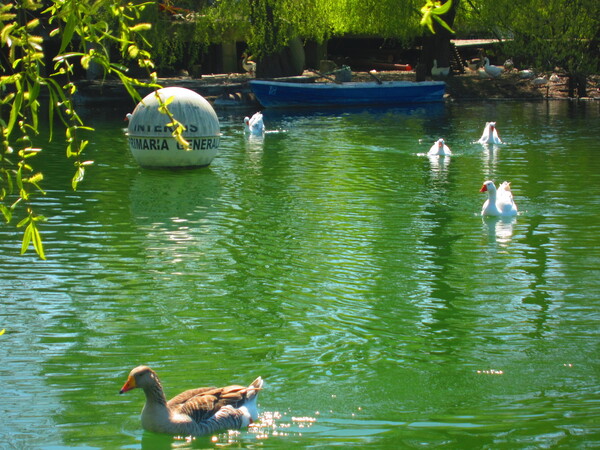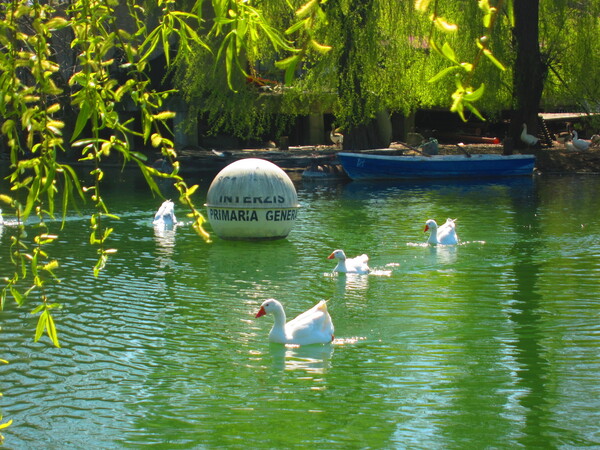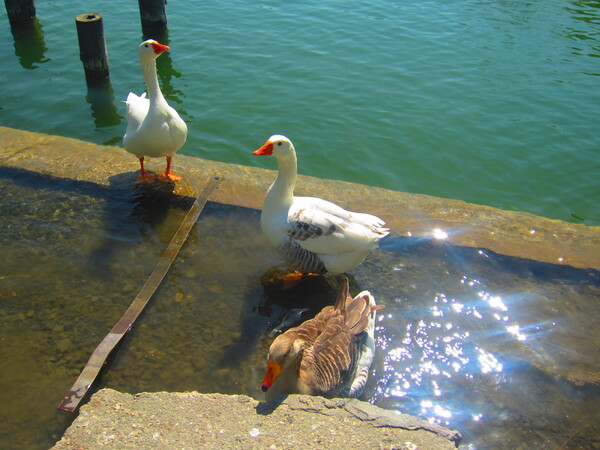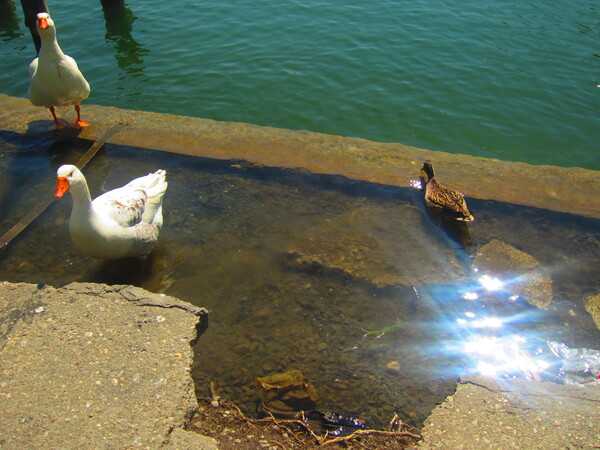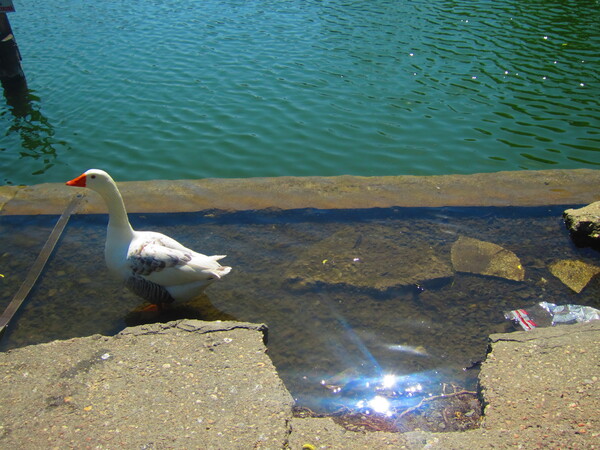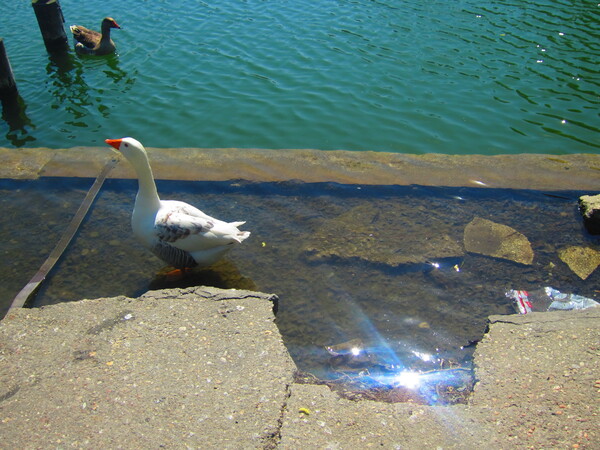 91
BUCHAREST, APRIL 12, 2021
Astro-photo-poem by Andrei Dorian Gheorghe
A skillful mixture
of cold warmth… and here it is:
a solar halo!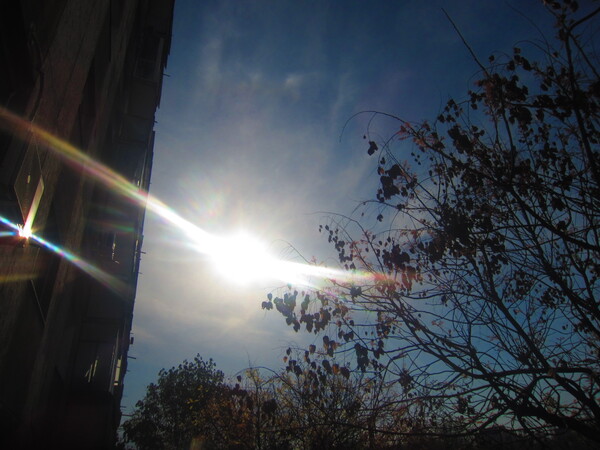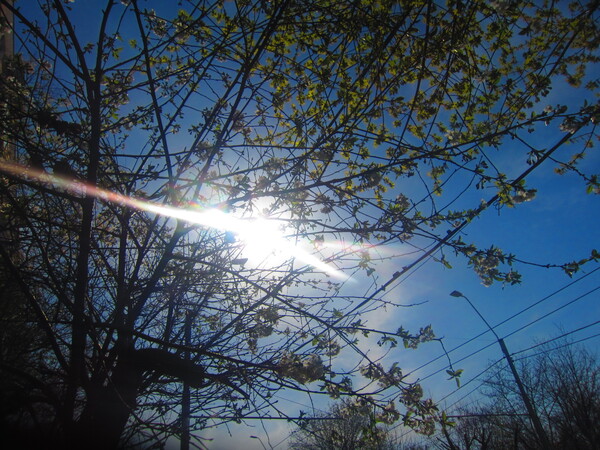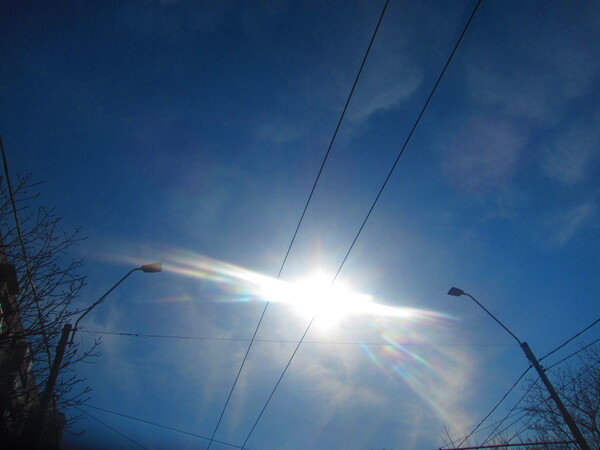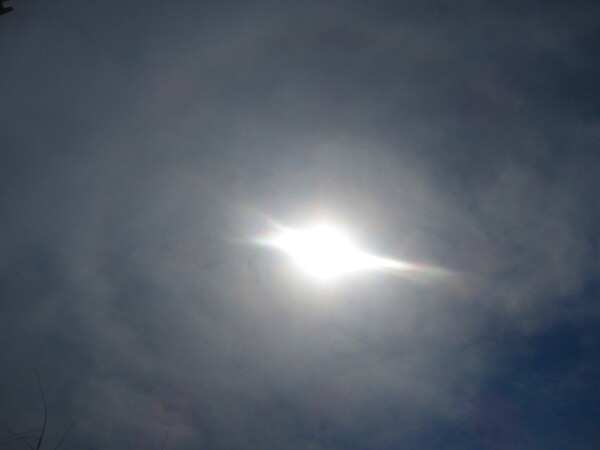 92
EMAIL TOURNAMENT WITH VAL COSMIN SANDU
A friend of SARM since 1997,
a passionate observer of heavenly objects in the solar system…
THROUGH THE TELESCOPE
By Andrei Dorian Gheorghe
Asteroids, comets,
nebulae - different objects
for the same glass eye
AMONG ASTEROIDS AND COMETS
Astro-photo-poem by Val Cosmin Sandu
My transition to Global Astronomy Month 2021
began with an invitation for the "Us and the Sky" TV Show
and the fact that my image with Barnard 33 (Horsehead Nebula)
became an European Astronomy Image of the Day.
I have not sent pictures before
for such competitions
because I like to research and detect asteroids and comets,
but I think I'll try again.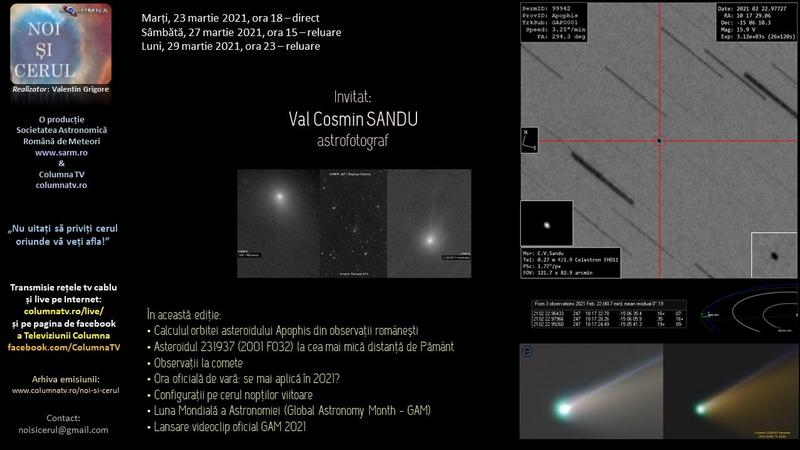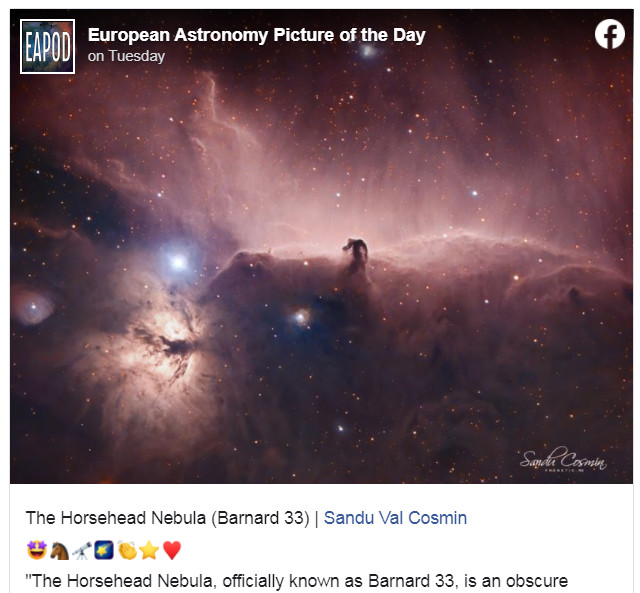 93
UNDER UGLY CLOUDS
(Bucharest, April 14-15, 2021)
Astro-photo-poem by Andrei Dorian Gheorghe
Nature exploding despite
the ugly clouds.
I begged the spring… and the Sun
was seen quiet and white.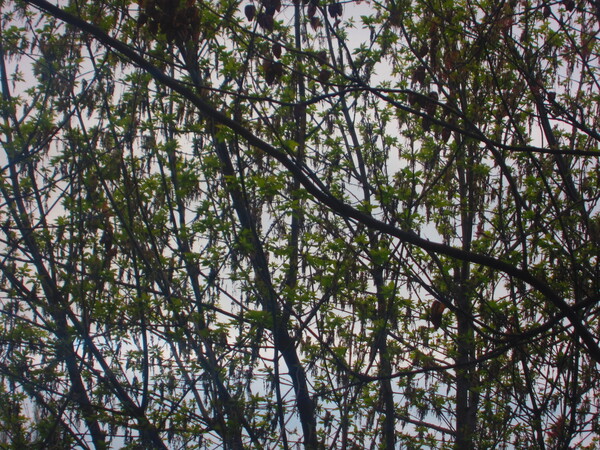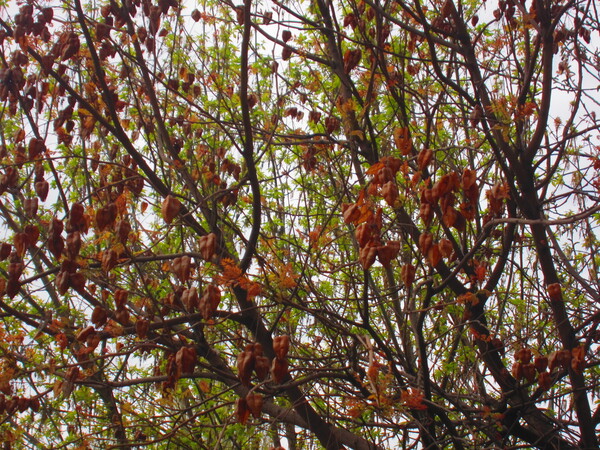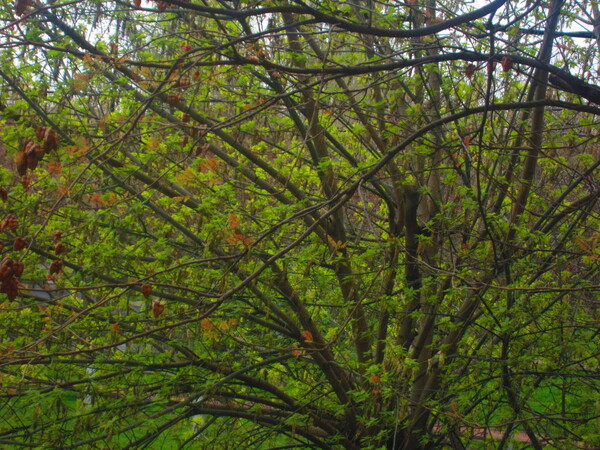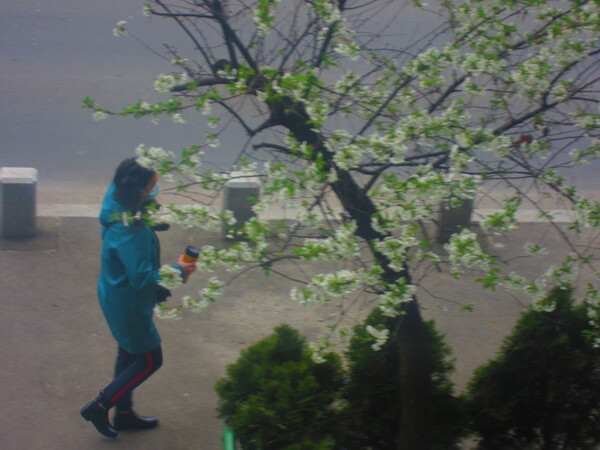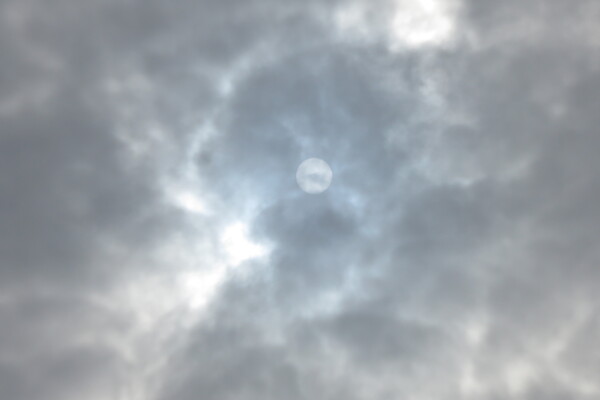 94
EMAIL TOURNAMENT WITH CRISTIAN DANESCU
The current vice-president of SARM,
owner of a private observatory near Ploiesti
and a researcher for the Astronomical Institute of the Romanian Academy.
Passionate for Deep Sky Objects
and author of astronomy projects for children with disabilities…
ANOTHER ODE
By Andrei Dorian Gheorghe
Observing the sky
with fellows must be another
ode to friendship
A MEMORY FOR GAM 2021
Astro-photo-poem by Cristian Danescu
On December 15, 2020,
I had the chance to go to Runcu Stone with a few friends from SARM
to observe the Geminids and to take pictures from a Bortle 2 sky
(a place where I hope to return during Global Astronomy Month 2021).
I think the sky was even better because we had a sea of clouds under us,
which very effectively blocked all light pollution below our level
(about 900 m altitude)
The chosen target was the Flaming Star Nebula (IC 405) of Auriga,
a combination of a reflection nebula and an emission nebula.
I also photographed the equipment and the people who stayed
until the morning caught us under the stars.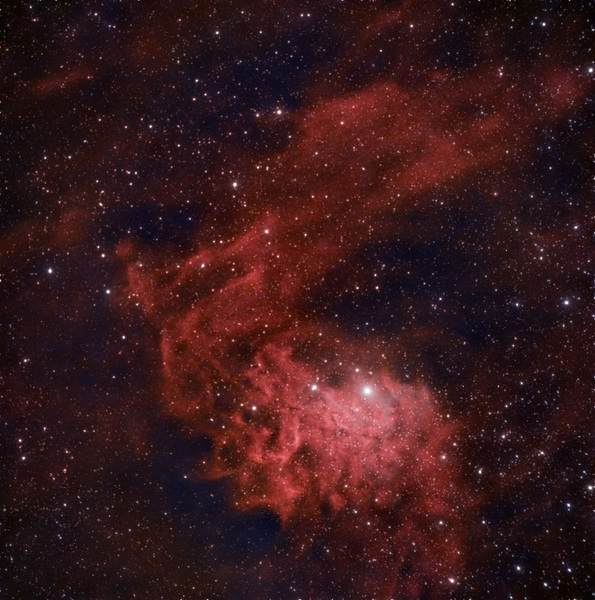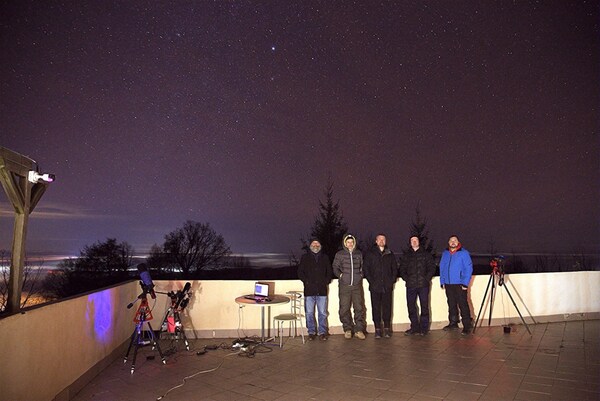 95
ALTERNATION
(Bucharest, April 15, 2021)
Astro-photo-poem by Andrei Dorian Gheorghe
Daylight show: Sun and
clouds alternating for
sky domination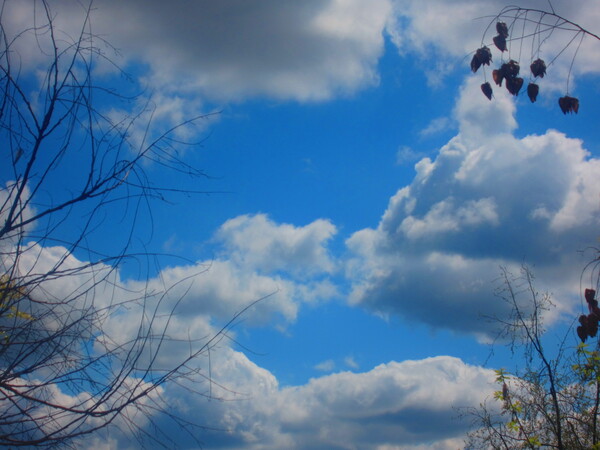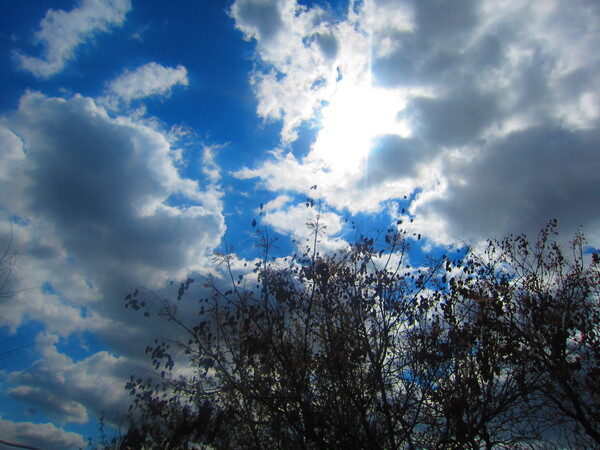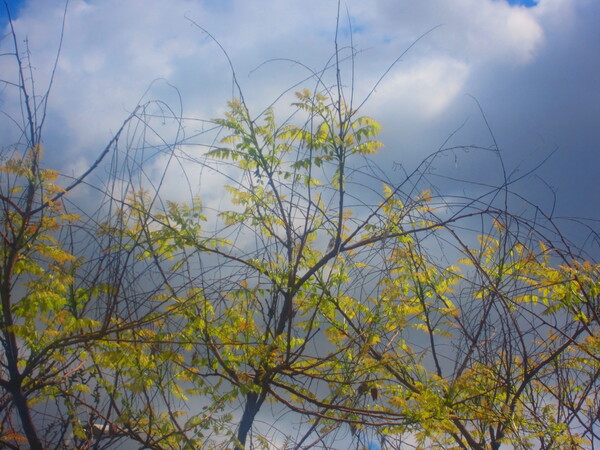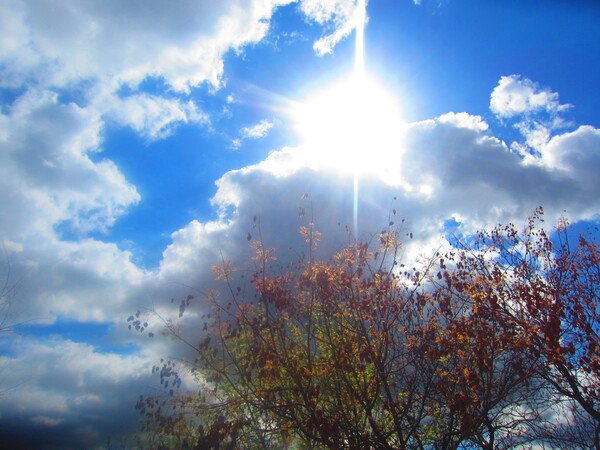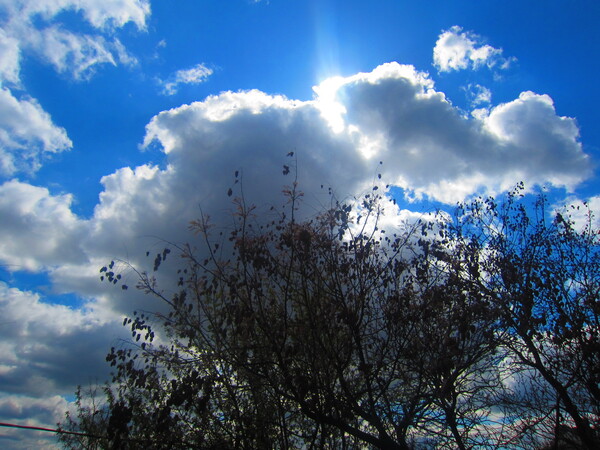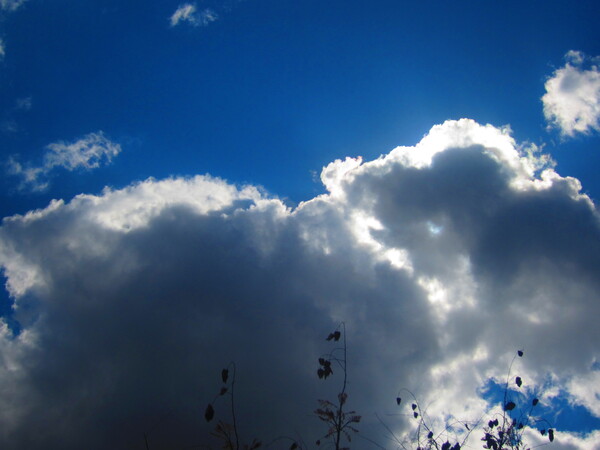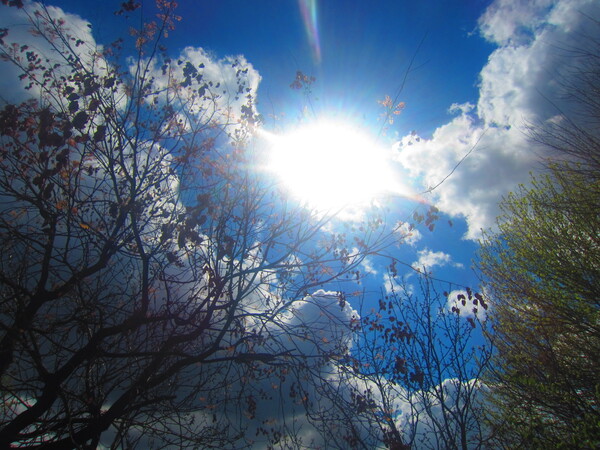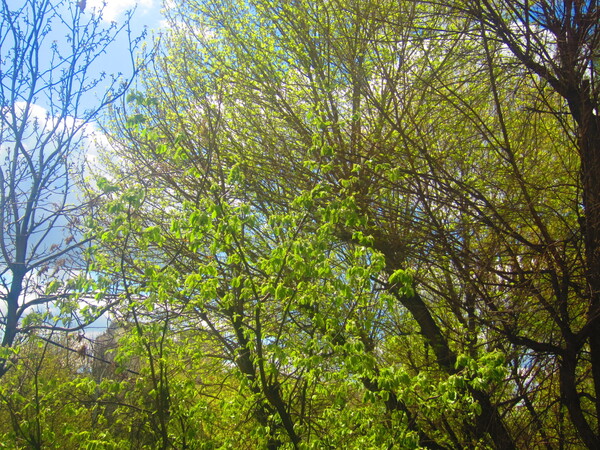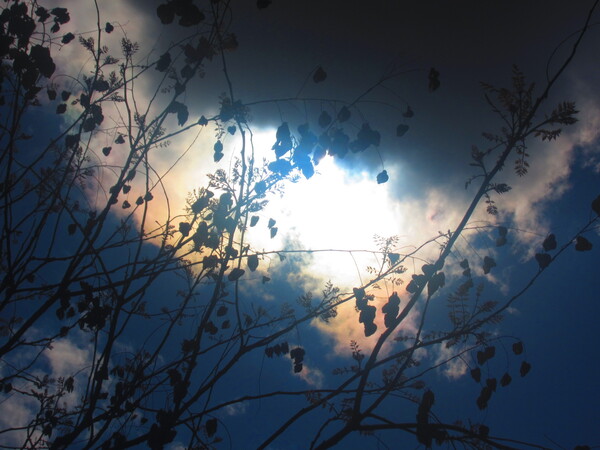 96
EMAIL TOURNAMENT WITH DAN-GEORGE UZA
The Romanian expert in sundials
has also opened a publishing house, "Astromix",
to promote astronomical culture…
TO THE MOST BEAUTIFUL CONSTELLATION
By Andrei Dorian Gheorghe
Orion in us
Orion in the clear skies
Orion in all
UNDER THE SIGN OF ORION
Astro-photo-poem by Dan-George Uza
"Orion" is the name of a constellation in the winter sky
and also the name of the first Romanian astronomical magazine,
with monthly issues in 1907-1912 through the care of
the self-taught journalist Victor Anestin (1875-1918),
who was inspired by the writings of
the great French popularizer Camille Flammarion (1842-1925).
Flipping through its pages
(from which I chose for example the cover of the 1st issue in 1908,
with an imaginary view of the Earth from the Moon
over 60 years before the first landing on the Moon),
you can only be impressed by the harmonious intertwining of
astronomical science with literature and poetry.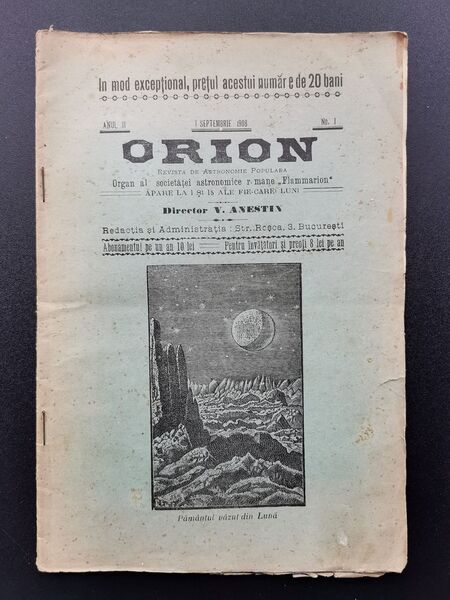 97
EMAIL TOURNAMENT WITH MIRCEA PTEANCU
One of the dearest friends of SARM
is also the founder president of the Galaxis Astroclub (since 1987)
and he who organized in the 1990s the International Astronomy Day
for the first time in Romania…
OLD CALL
By Mircea Pteancu
Victor Anestin (1875-1918) wrote in the preface
of his book "How to Learn the Stars"
about spreading love for the celestial vault…
Let's try to fit in too!
THINKING OF ALPHA CANIS MINORIS
(Bucharest, April 2, 5 and 10, 2021)
Astro-photo-haiku by Andrei Dorian Gheorghe
Procyon - so lofty
as the last star guardian
of the winter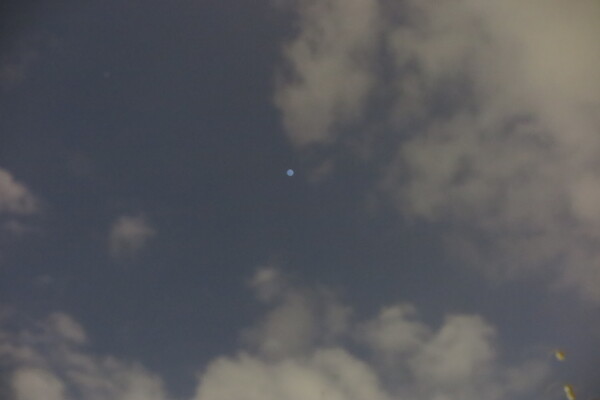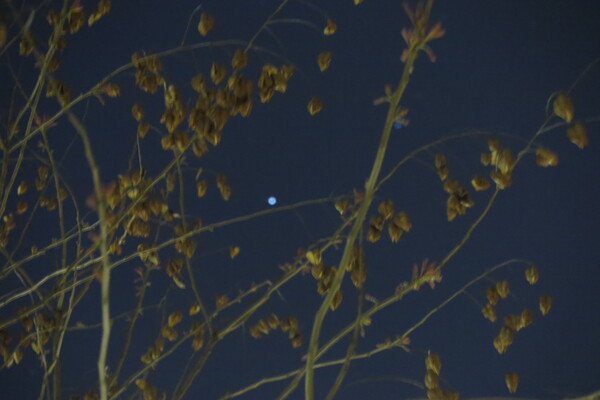 98
EMAIL TOURNAMENT WITH DIMITRIE OLENICI
The senior astronomer of the Suceava Observatory and Planetarium
is passionate for Foucault Pendulum
and an important popularizer of astronomy
through newspapers, magazines and books.
He owns a rural private observatory in Horodnic,
where he organizes astronomical camps for youth.
A CENTURY AFTER THE ROMANIAN GREAT UNION
By Dimitrie Olenici
Hello people.
In 1908, when Victor Anestin founded the first Romanian astronomical society,
Romania was smaller.
But in the meantime, after the Romanian Great Union in 1918-1920,
we all gathered at home with all Romanian historical provinces,
each with its own contribution to astronomy.
Now we have not only clubs and associations,
but also state observatories, planetariums, private observatories,
circles of astronomy at the children's palaces, astronomers in Diaspora.
Maybe it's time for a Council of Wise Men.
ARCS OVER TIME - GOING TO THE CHILDREN'S OBSERVATORY
(Bucharest, April 13, 2021)
Astro-photo-poem by Andrei Dorian Gheorghe
It's nice to have
observatories and
solar arcs above them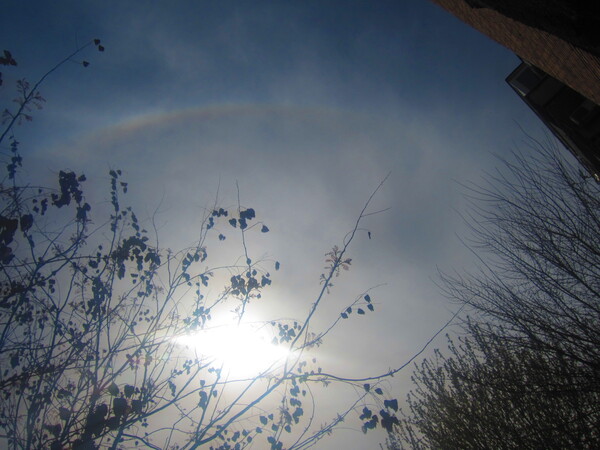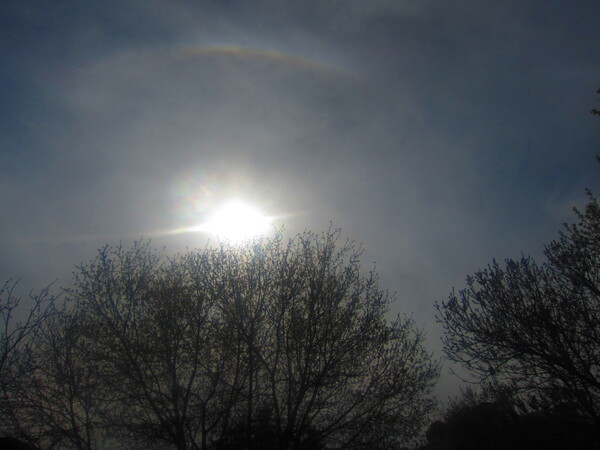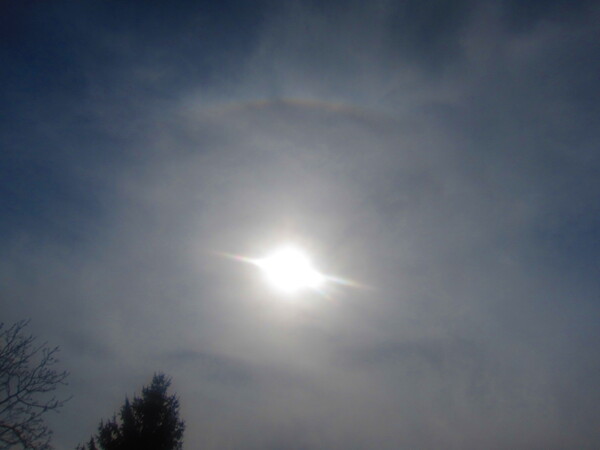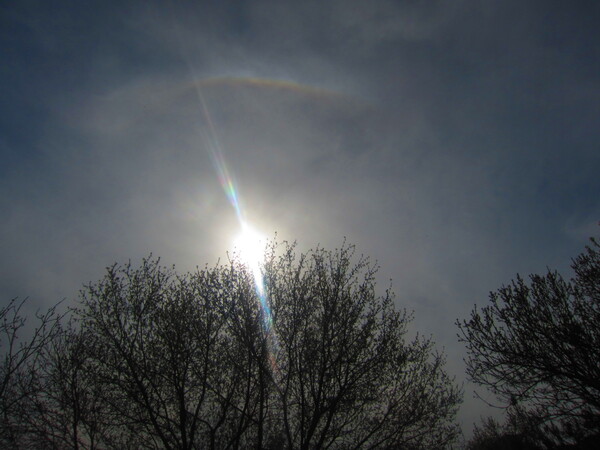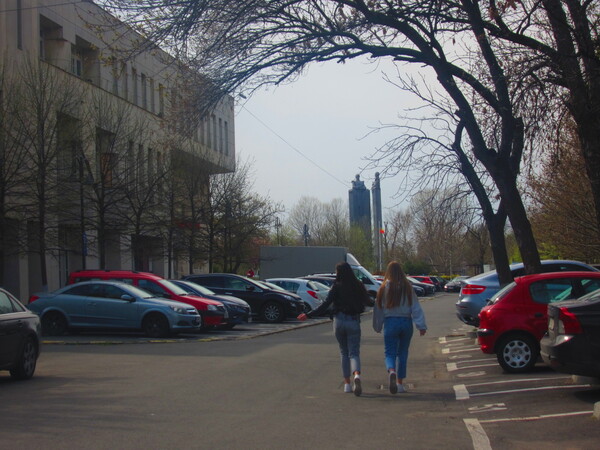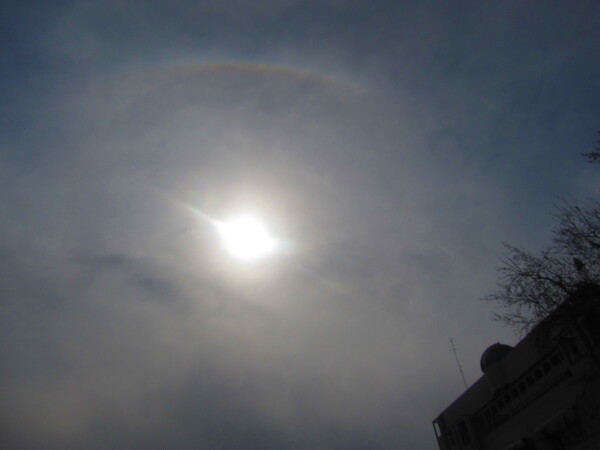 99
ODE TO THE SECONDARY STARS
(Bucharest, April 5, 2021)
Astro-photo-poem by Andrei Dorian Gheorghe
OK, Castor and Pollux,
you are bosses in the constellation Gemini.
But your little sister
Gamma Geminorum?
I just want to tell you
how much I respect you
and your colleagues of magnitude,
Dear Alhena!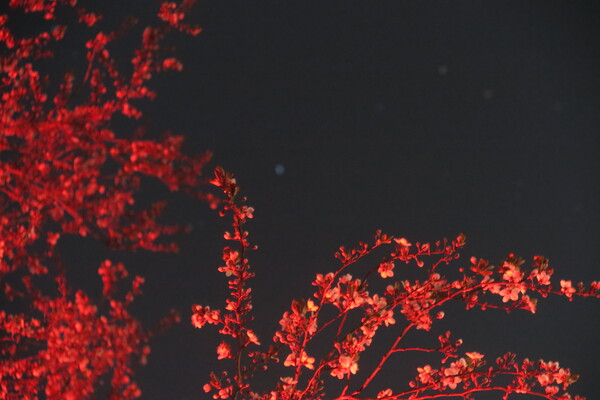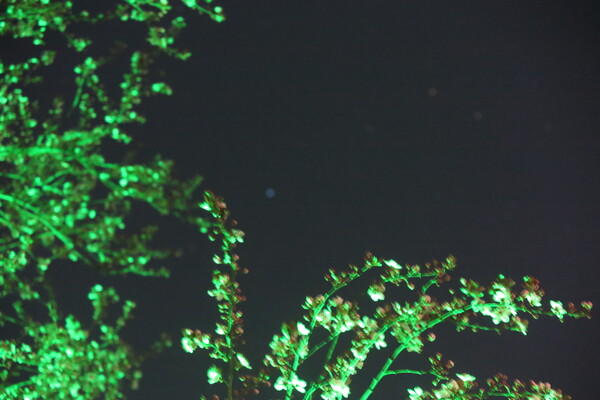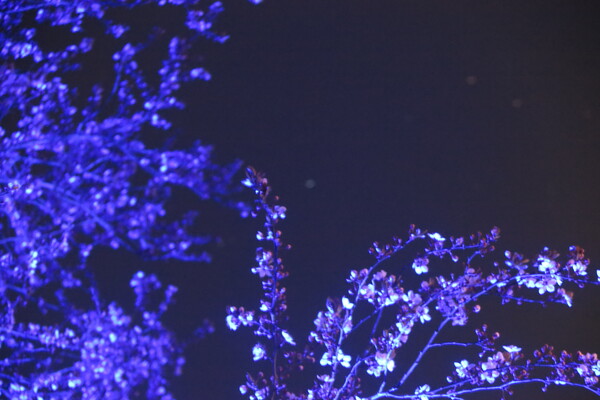 100
LIVE TOURNAMENT WITH CATALIN VORONIUC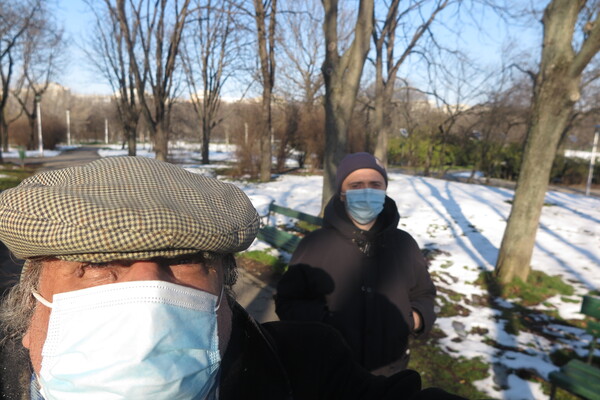 The typical case of a man who "was born as a talent and died as a hope".
After a very promising beginning in astro-photo-art-poetry,
he has abandoned this field.
We met in the Youth Park on March 12, 2021, for his retirement work.
I completed the tournament with a few pictures which I took on April 12, 2021.
TIME ASTRONOMY
By Catalin Voroniuc
Our memory -
just whispers on the outline
of a hourglass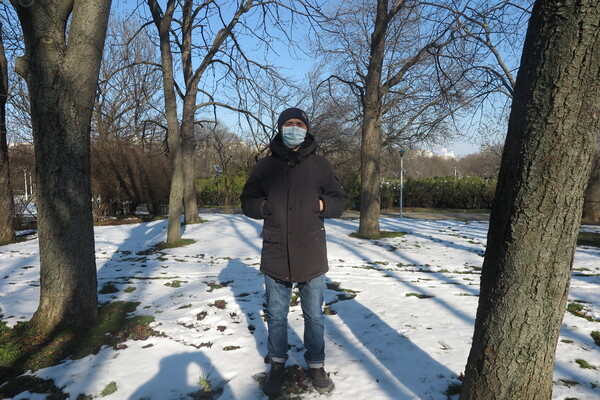 STELLAR BLOSSOMS
Astro-photo-poem by Andrei Dorian Gheorghe
In a park with trees
I thought that the Universe
is a park with stars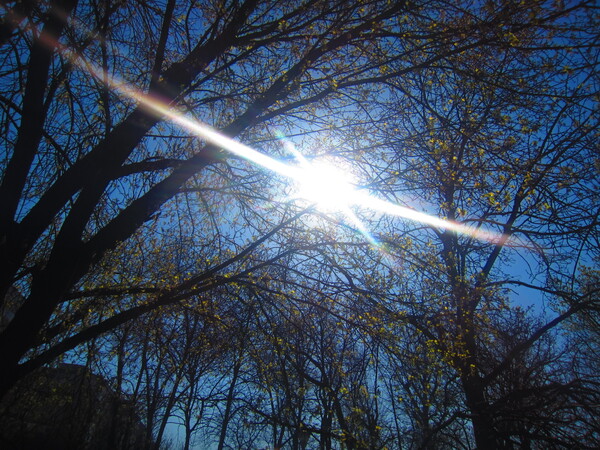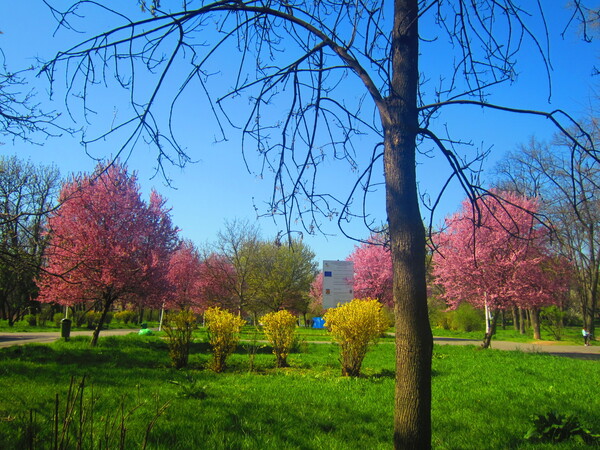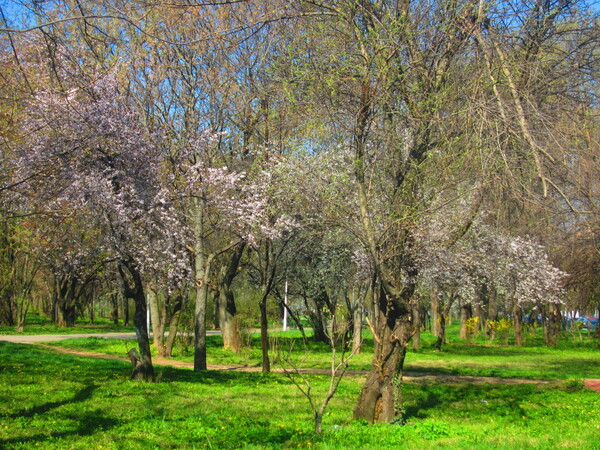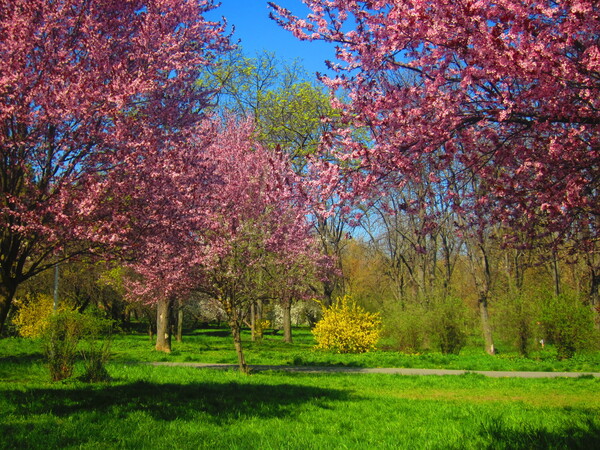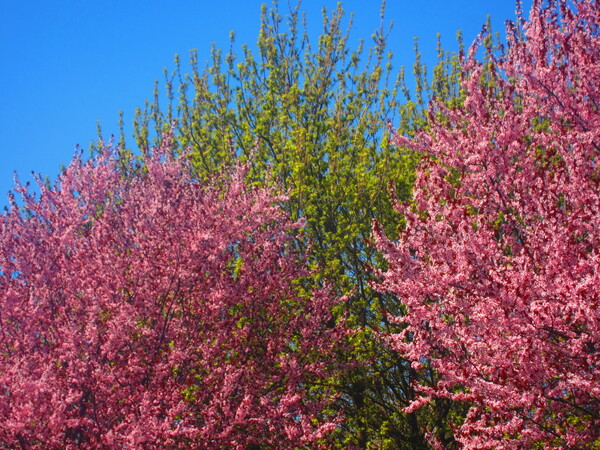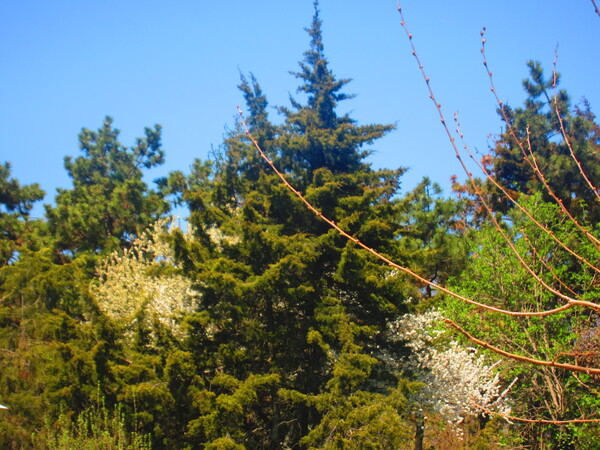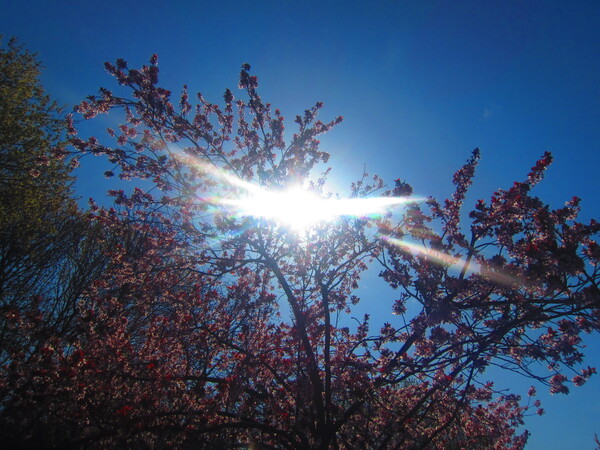 HOME
NEXT