COSMOPOETRY DIARY IN THE PANDEMIC -
BOOK IV:
RETURN OF CHAMPIONS -
COSMOPOETRY TOURNAMENTS
FOR GLOBAL ASTRONOMY MONTH 2021

By SARM's Cosmopoetry Master Club and Friends
(Andrei Dorian Gheorghe, Valentin Grigore, Florin Alexandru Stancu
and others)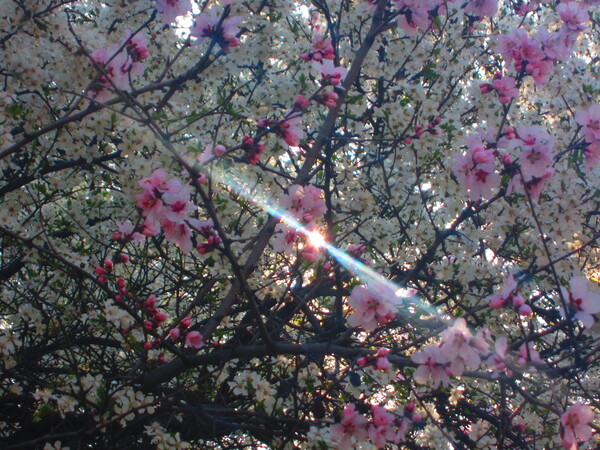 The last project (electronic book) of this mega-series is the most important,
a special dedication to the world's greatest event of public astronomy,
Global Astronomy Month
(generally to the concept organized by Astronomers Without Borders since 2010
and particularly to Global Astronomy Month 2021).
After a frustrating (quarantined) edition in 2020,
we hoped in a freer edition in 2021, but the 3rd wave of the pandemic
returned us to some of the old restrictions.
In these conditions, we tried an original project:
in addition to usual astro-photo-poems (cosmopoems)
of Andrei Dorian Gheorghe and Valentin Grigore,
we called the old and new pillars of SARM's movement
of astropoetry and cosmopoetry
(the world's main engine of these genres in the last 25 years)
and invited them to (live or online) tournaments with the project coordinator,
Andrei Dorian Gheorghe (who wrote a haiku for each of them).
The project begins with a spring picture taken by Andrei Dorian Gheorghe
in Bucharest on April 3,
consists of 150 episodes imparted in 8 chapters
and represents also the most unusual product of SARM's Cosmopoetry Festival
(founded 25 years ago).
CHAPTER I (episodes 1-20)
CHAPTER II (episodes 21-40)
CHAPTER III ((episodes 41-60)
CHAPTER IV (episodes 61-80)
CHAPTER V (episodes 81-100)
CHAPTER VI (episodes 101-120)
CHAPTER VII (episodes 121-144)
EPILOGUE (episodes 145-150)
© 2021 SARM
(Romanian Society for Meteors and Astronomy)